Anarchy and Bitcoin with Jeff Berwick: The Musings of The Dollar Vigilante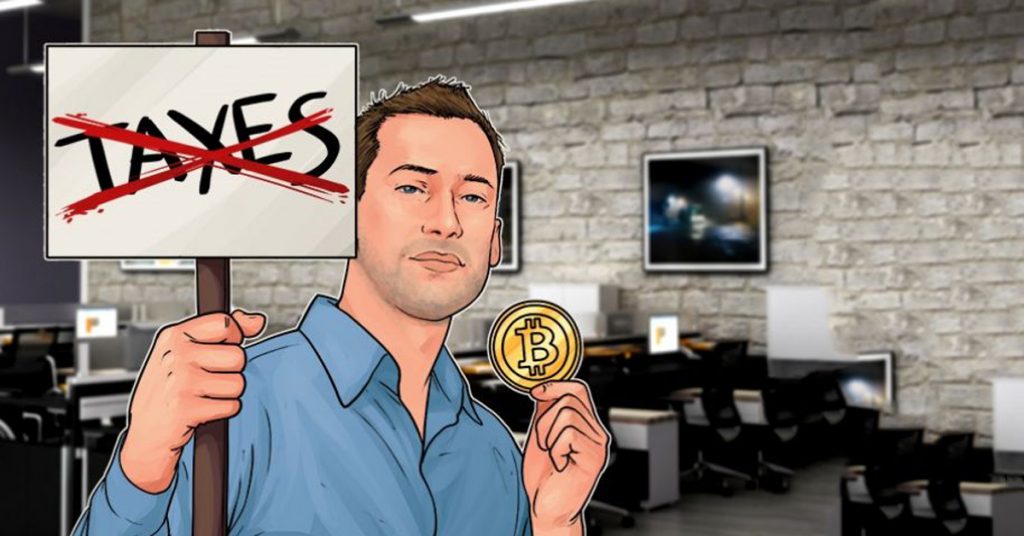 The internet can be a very chaotic place. It has caused dramatic shifts in how we communicate and how we consume information. Being a platform that allows literally an infinite variety of content, it is unsurprisingly a fertile place for anarchy to grow and economy to evolve.
One fascinating way in which the internet is facilitating economic evolution is through cryptocurrency. Today I've interviewed a prominent supporter of crypto, Jeff Berwick. Libertarian and anarcho-capitalist, Jeff is best known for founding Stockhouse, a penny stock promotion and marketing site. He was an avid early investor in bitcoin and appears publicly on mainstream news outlets like Fox news. The following is a candid peek at Jeff's view on Bitcoin, politics, and the future of crypto.
How did you first get into the world of cryptotech? Do you have a technical background?
I did have a technical background, having founded Canada's largest financial site, Stockhouse.com, in 1994, but I don't think that played a big part in my interest in cryptocurrencies. What played a bigger role was my understanding of Austrian Economics and knowledge of how the modern central banking scam works. Armed with that knowledge, when I first heard about bitcoin at $3 in 2011 I immediately knew it would change the world.
I understand that the implementation of Bitcoin ATMs got off to a rough start. What happened? Does it have a future?
I was involved in the world's first fully functioning bitcoin ATM in 2013 but had a falling out with the founders of the company and moved on. AS for bitcoin ATM's themselves, they definitely have a future as more and more people discover the value of bitcoin.
What's your opinion on the new virtual currencies like Dogecoin, litecoin and ethereum?
Well, dogecoin and litecoin aren't exactly "new" ass they have been around for a while. Ethereum is a bit newer although it has been in development for years. And, of course, there are hundreds of other cryptocurrencies now. When it comes to currency nothing comes close to bitcoin in terms of size and user base. There are a few other cryptos that are trying to improve on bitcoin though and some have done well in 2016, like Monero.
What other applications do you see for the use of Blockchain?
Well, it's already happening. We now have social media networks, like Steemit, based on the blockchain. Of course, any private contract can be on the blockchain using cryptos like Ethereum. Your own identity and citizenship can be put on the blockchain via Bit Nation. And the entire internet is trying to be put on the blockchain by Maid Safe. The applications are unlimited.
Bitcoin had a good year. How much do you think politics influenced that?
Well, politics is just using violence to get the things you want. So, in that sense, politics didn't have any particularly big influence than it normally does on bitcoin this year. Every year governments try to stop bitcoin but they can't. Governments continue to enslave their own citizens and this causes many of them to begin to use bitcoin as a means of escape. But the main reason for bitcoin's excellent year was more people are using bitcoin, more people are producing services and goods connected to bitcoin and central banks across the world continue to inflate their fiat currencies to worthlessness.
Who did you vote for?
I don't vote. Government is an immoral and illegitimate idea and is the biggest problem in the world today.
As a self -proclaimed anarcho-capitalist, what roles do you see cryptocurrencies playing in anarchism?
Most governments cannot grow very large without a central bank to print money to allow the to go into more debt than they otherwise would be able to do. Cryptocurrencies hold the potential to make central banks and fiat currencies obsolete and, with them, big government. Eventually, we could see cryptocurrencies be the biggest reason for complete anarchy on Earth and we'd then know a time of peace and prosperity like we've never known.
What advice would you give a nontechnical person who wanted to get into cryptocurrency?
You don't have to be technical to use cryptocurrency anymore than you need to be technical to do online banking. If you can move a mouse and read what's on the screen that's pretty much all you need. I suggest trying to earn income in bitcoin by telling your employer you want to receive bitcoin or selling your products for bitcoin and then you can begin to see how amazing it is. Orm alternatively, just open an account at an exchange and buy some. I wrote a book called Bitcoin Basics which you can get with a subscription to our Dollar Vigilante newsletter at dollarvigilante.com/subscribe.
I heard you got into a shipwreck and survived by floating on a broken surfboard. How long were you lost at sea? Did you see any sharks?
Yes, I once tried to sail around the world and lasted exactly one year to the day before sinking in El Salvador. We were only out there a few hours before some local sailors saved us and the government took credit even though they didn't even show up until the next day. We didn't see any sharks but the government was certainly preying upon us.
Currently, we stand at the forefront of an evolving age of economics and figures like Jeff are the radical trailblazers testing the waters. As it stands, Bitcoin holds a reputation mostly associated with criminals like Silk Road's Dread Pirate Roberts and hackers. But when you look at history, you'll find that most revolutions begin with revolutionaries who are initially viewed as radical and even criminal.
Like Chelsea Manning going from holding the longest criminal sentence (for a whistleblower) to being commuted, how quickly will the public adopt the utility of crypto? This process has already begun. The internet has been proven to facilitate paradigm shifts in business and culture. Perhaps it's only a matter of time before this applies to our money as well.
The Shift Towards Banking-As-A-Service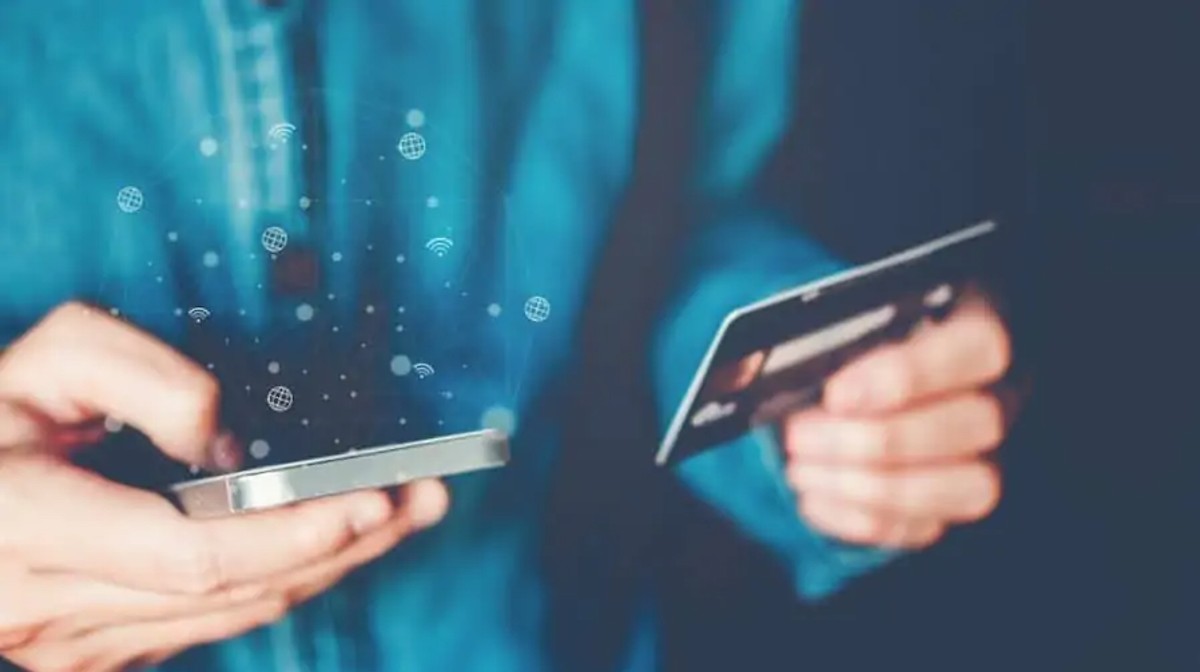 The changing times and the pandemic have created a significant shift in how we bank. In addition, our expectations from banks have also differed through the years. The digitalization of the financial services industry has furthered the plan to get free access to banking data. This is in connection with the Open Banking initiative and the dramatic rise of fintech companies and neo-banks.
The market space that the traditional banks once dominated has now given new players the opportunities to compete alongside them. Indeed, the commoditization of bank services has inevitably begun.
A void to connect banks and these new players has been filled in the form of banking-as-as-service (or BaaS for short) providers. It's only logical that a service such as this emerges. It's the order next in line to streamline the customer experience and provide products that are built to engage the modern world.
What exactly is banking-as-as-service?
The easiest way to explain what banking-as-as-service is is through a few examples, these are:
Bank accounts
Lending systems
Credit card payments
The digital world is changing the relationships of brands and businesses with their customers. It is rapidly shifting and improving that even non-bank companies have already integrated financial services to their customers. Established companies such as Walmart, Apple, Uber, or Amazon have already been doing this to add value to their products and services.
Why businesses should take the banking-as-as-service opportunity
To those in the know, banking technology is a complex matter. Developing it from the ground up can be laborious and expensive. Add to that the challenge of getting a bank license which turns off those trying to get in that niche. What banking-as-as-service does is to connect businesses with banks that take care of the requirements and provide the technology they need to provide financial services through a slew of digital channels.
This process will make banking services more engaging and less transactional. Businesses can now integrate services throughout the buying journey without redirecting them to a different platform. This means customers will no longer do the rigamarole of going from one channel to another. They will get what they need when and where they need it.
And statistics show that it is working. Buy Now, Pay Later (BNPL) services are steadily climbing at a rate of 39% per year for approximately 10 million Britons making their online purchases. 
What now for traditional banks?
Since traditional banks have little appetite for risks, they weren't built to handle the demands for embedded finance. BaaS companies make it faster and easier for fintechs and other companies to increase their offerings by embedding digital banking services directly into the purchase. Instead of seeing this as competition, traditional banks should collaborate with BaaS to benefit from this embedding.
What can Banking-as-a-service do?
With the help of banking-as-a-service, new players in the finance industry will have the capability of targeting niche communities and coming up with slimmer product sets. Also, the solutions that BaaS offers can give valuable insights to businesses on how they can improve their products or services. They will have the much-needed data to learn about industry trends, saving and spending behaviors, and general engagement with their offerings.
All these means that businesses can have more information on how they can improve the overall customer experience. This also means companies can deliver products and services that are more targeted towards the right customers. The possibilities that banking-as-a-service offers are endless in terms of innovation in the banking and financial services market.
Playrcart Gives You What You Want – Immediately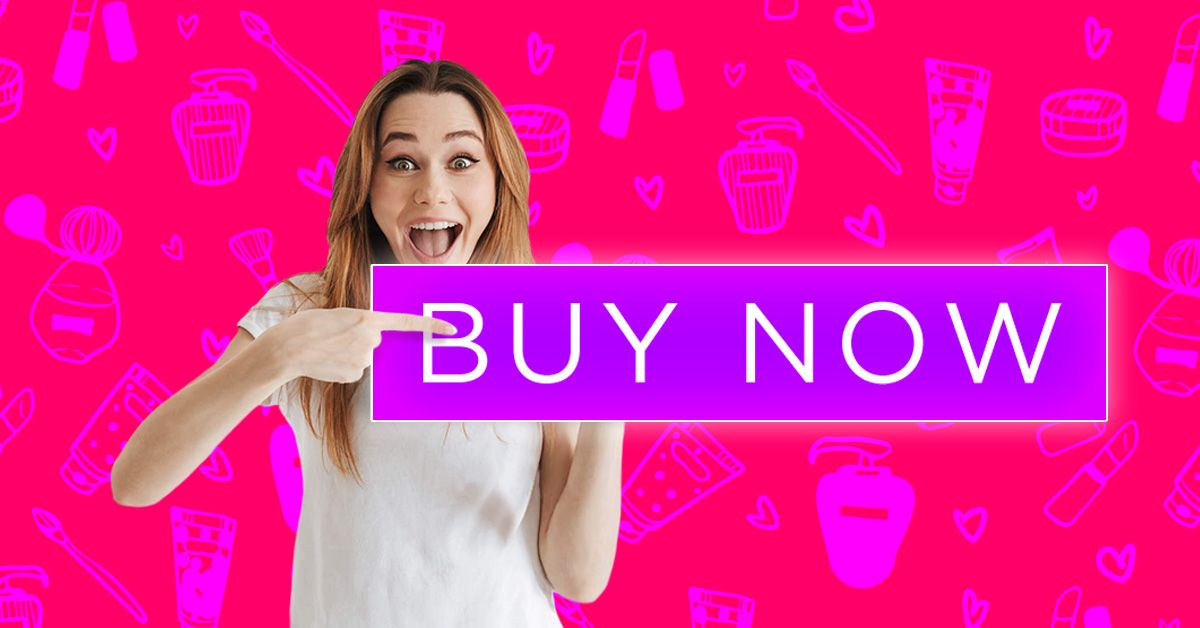 We've all watched ads and immediately thought, "I want that. Right now." Some of us wish we could jump right into the TV and into that sexy Ford F-Series quicker than we can have a second thought. But how many of us have gone to make a purchase only to be discouraged by the needlessly complicated payment process? "Too many," says UK-based startup Playrcart.
"We believe this is the future of advertising."
Founder Glen Dormieux, along with CTO, Richard Mason, created Playrcart born of that very frustration.
"What we're seeing right now is fairly traditional – they're doing the same thing time and time again."
Currently, when viewing an ad, you have to go through several pages in order to complete a purchase. How many sales are lost in that time-consuming process? "Too many!" say business owners in a Mr. Krabs-esque demeanor.
How Does Playrcart Work?
Playrcart has designed its platform to convert digital assets into instant transactions within the ad itself. How is that possible? Technology, stupid.
"You can actually make the transaction go directly within the asset itself. So you engage with the ads, you interact with the purchase within the ad without ever leaving that same piece of content."
"It effectively dilutes numerous clicks that you normally have to navigate through. The average of reduction clicks is about 75 percent."
With Playrcart, you can watch the trailer for a new Spider-man movie and buy tickets before it's even completed. You can schedule a test drive in the Ford F-Series as you're watching a professional drive it on a closed course.
Consumers will now have the option to purchase something when their emotional response to an ad is at its peak. You can see an ad for a major event and as you're riding that emotional wave you click and purchase tickets. As the ad concludes, you can emotionally conclude with it – satisfied.
You can see Playrcart's technology in action here. 
Playrcart is capitalizing on our instant gratification society, and they're doing it with modesty and innovative advances in technology.

"We want to hit them instantly while you've got their attention."
Slingshot Aerospace Launches Communication Tool After Acquiring Stellatus Solutions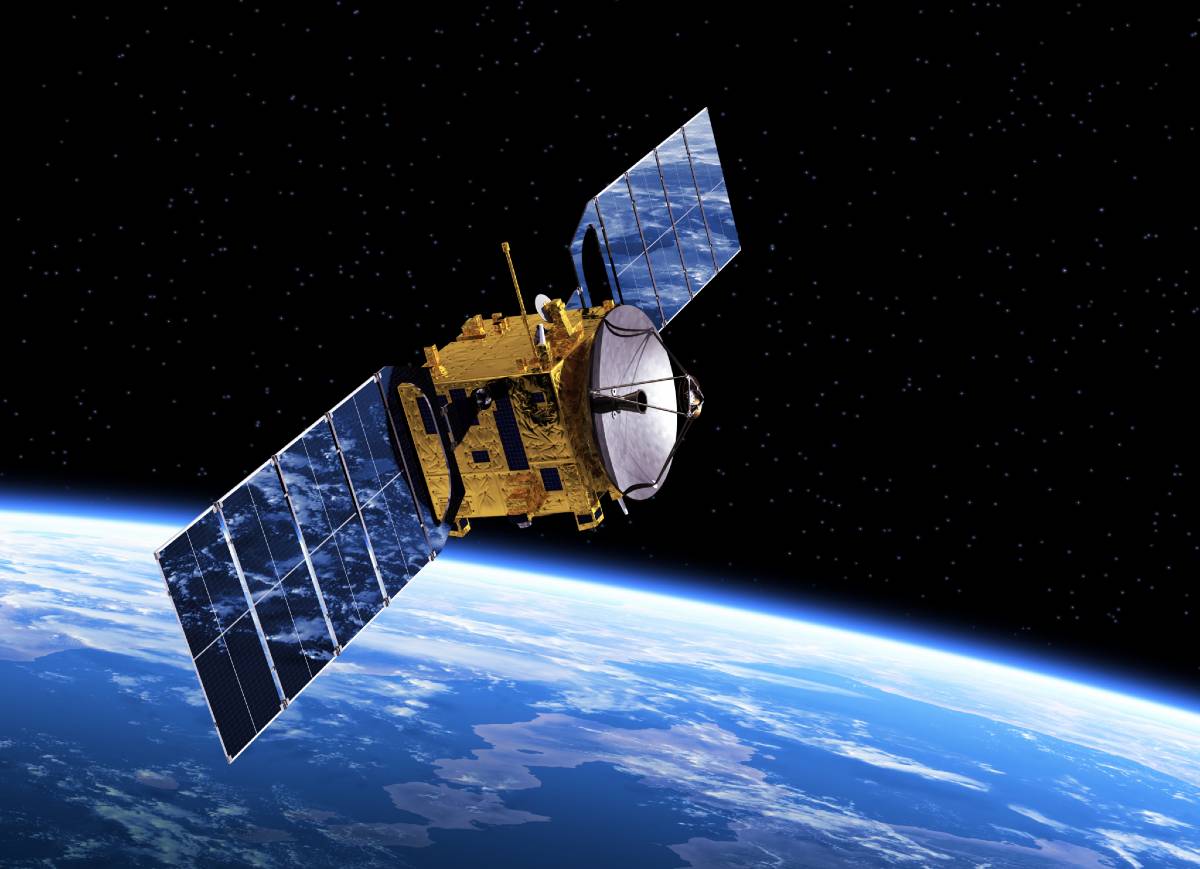 On Aug 18, 2021, Slingshot Aerospace acquired Stellatus Solutions. Initially, Stellatus was a project by the Department of Defense (DOD) Hacking for Defense Program. When they learned the problems faced by satellite operators were true, Holly Highfill and Kishen Ragunath eventually founded Stellatus. But months after its establishment as a company, the acquisition helped Slingshot Aerospace build their new tool: The Slingshot Beacon.
Let's learn more about the acquisition and what it means for Slingshot Aerospace and the space industry.
The Stellatus Solutions- Slingshot Aerospace Acquisition: A Background
Before Stellatus Solution became part of Slingshot Solutions, Stellatus was a project by University of Chicago students to make communication easier between operators. This project aims to minimize the number of collisions among the 400 satellites in orbit. The number will be 200x more by 2030, with an expected number of 115,000 satellites in space.
At first, the students believed it was a theoretical project. But when they learned that satellite operators had communication issues, this motivated them to create the startup. It didn't take them a year to get acquired by Slingshot. After all, their tech would be critical for one of their Slingshot Aerospace's products, the Slingshot Beacon, announced by the startup in Aug 2021 as well.
The launch of the Slingshot Beacon was possible with the data and intellectual property Slingshot obtained from Stellatus. Holly Highfill and Kishen Raghunath, co-founders of Stellatus, are onboard Slingshot Aerospace. Highfill will have the position of Director of Customer Engagement and Strategy, while Raghunath will be Director of Finance and Strategy.
What is Slingshot Aerospace?
Founders Melanie Stricklan and Thomas Ashman know that space-related ventures have boomed over the past few years. Plus, they're also Air Force vets, so they have more intelligence on the matter, especially satellites.
Not only that, there are communication issues in space. And it's a problem. For one, it can be difficult to obtain data due to conflict. Plus, satellite operators may face challenges in analyzing data. Moreover, with high competition, the operators can't get real-time and comprehensive information due to the number of satellites above. And it's crucial they have relevant and complete information to determine the location of a satellite. Hence, satellites won't crash.
To solve this problem, they collaborated with David Godwin. He's a satellite architect, and with his knowledge of satellites, the trio can respond to the current communication problems faced by operators.
What does the acquisition mean for them?
The Slingshot Beacon, the product released in Aug 2021, is their new communications platform. The cutting-edge tech will help detect collisions and provide centralized communication and coordination. Plus, operators will know about maneuvers and other satellite-related functions.
Slingshot Aerospace has also collaborated with Numerica Corporation to help them with data and analytics.
The company got inspiration from the guard channels, which is a frequency monitoring only maydays and calls for help. With this in mind, they can aid organizations in monitoring their space objects and orbits. In addition, it has a few functions:
Operator contact info
Environmental anomalies reports
Alerts for planned maneuvers
Ephemeris sharing
Conjunction data messages
OneWeb, Orbit Fab, Spire Global Inc., and other companies will have the privilege to try their tool first. With the Slingshot Beacon, operators can communicate in one platform, which will allow them to access data easily. Based on the press release published by the startup, it ensures safety and transparency. Not only that, but it will prevent possible collisions.
Moreover, their tool ensures that data is digestible, accelerating decision-making and helping the public and governments build confidence.
Orbit Fab, in particular, has expressed its excitement over the use of Slingshot Beacon. They're the Gas Stations in Space, and the tool will help streamline communication for them.
Features of the Slingshot Beacon launched Q3 2021:
File sharing
Live and historic data processing
Collaboration (internal and external)
Workflows with automation tools for risk screening
Third-party plugins and integration
Data capture and upload and download of customer ephemeris
Easy onboard
End to end security
Built-in compliance
AWS cloud services
For more news, read more stories here at Owner's Mag!