8 Key Traits Of A Creative Thinker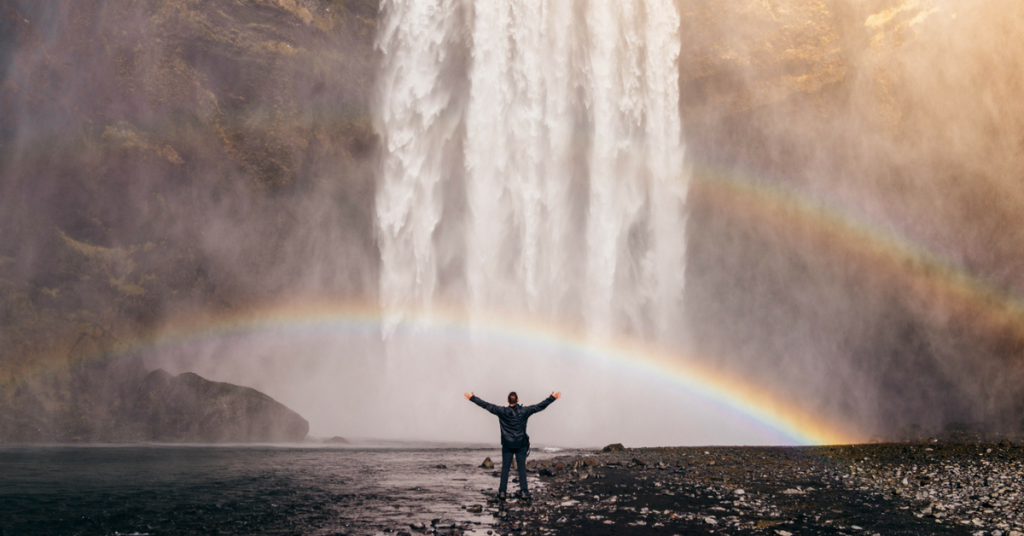 Finding ways to think differently everyday can help you become a creative thinker and better at problem solving. The problem with most people is that they find that they are set in their ways. They want to think differently but don't want to alter their lifestyle or way of thinking too much. But luckily, there are easy things you can do every day to make you think differently and help you see things in a different perspective.
1. Observe
Details count because the small details make the big picture. If you want to start thinking differently, start by observing things around you. For some people this can be very boring but observing small details can open the door to other possibilities. Being observant can help you become more open minded or more creative.
2. Daydream
Another waste of time, right? In order to think differently you have to change your brain into a highly engaged state to become a creative thinker. One way of doing so is by engaging in daydreaming. According to science, daydreaming is not a waste of time because it can lead to sudden insights and connections since it is related to our ability to recall information especially during distraction. The study also suggests that daydreaming can leads to imagination and creativity.
3. Adventure
If you want to think differently, you need to experience new things. Doing the same thing over and over is boring and repetitive routine can lead to predictability and stagnation. Experiencing new things however delights the senses and makes you think about other things aside from your routine. It can also help you get out of a rut in order to clear your mind.
4. Curiosity
A creative thinker thinks differently by staying curious. Ask big questions, small questions, questions about your job or about life. Staying curious makes you think differently because it allows you to learn different things or make you reflect on life, your job or family.
5. Risk Taking
One of the reasons why we experience or think the same way every day is because we follow a routine. This is great because it makes us feel safe. However, taking risks can make you experience life or work in a different level. It can also sharpen your focus and creativity especially if you need to respond to the effect of the risk you took.
6. Passion
Staying passionate about something can help you think differently because it keeps you motivated by desire rather than reward. Research shows that coming up with creative ways to perform an activity results in thinking of many different scenarios and creativity.
7. Strong Willed
If you are strong willed, you are constantly looking for ways to survive or stay alive. This will help you think differently because surviving involves different strategies and tactics to beat daily challenges and obstacles. So instead of being depressed because of an obstacle, turn it around and see it as a challenge and think about many different ways to tackle it.
8. Meditative
Meditation allows you to focus your mind on something else. Studies show that regular meditation alters brain waves allowing you to see issues or problems in different perspectives. Once you know the different scenarios, you can gain insight and think outside the box for possible different solutions.
Q&A With Wen-Jay Ying: Founder Of Local Roots NYC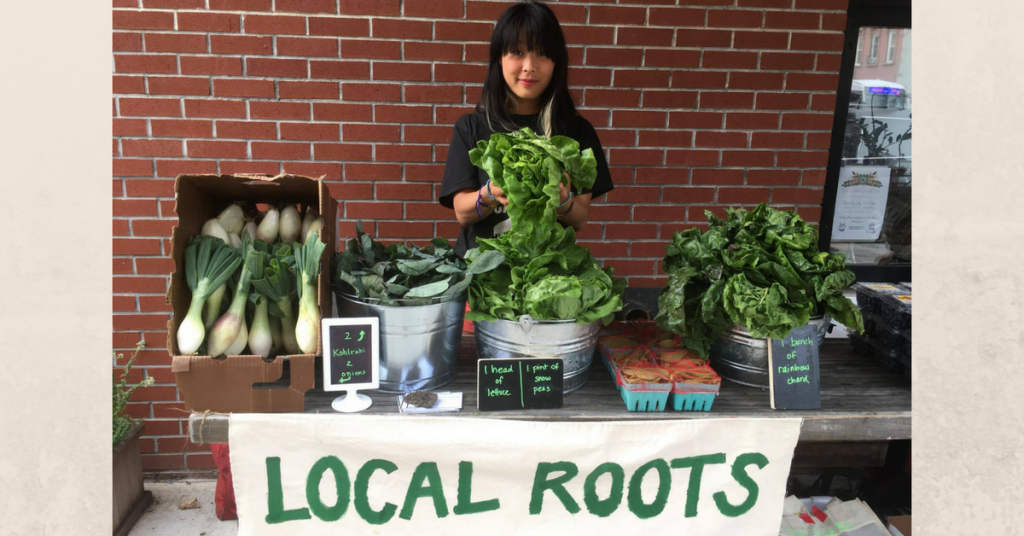 I met Wen-Jay a couple months back after stumbling into a Sustainability Commerce Popup Conference in Williamsburg.  She was among an eclectic panel of speakers that day who's company missions were not only vivid with green priority, but also deeply rooted into the fabric of their local communities. Her company,
Local Roots NYC
provides New Yorkers with a access to goods and produce from a network of local farmers (local meaning that their supplier's operations happen within a 250 mile radius).  It's a subscription based membership where you can sign up for different seasons, each having a variety of different seasonal foods.  Throughout the city are different "markets" where your allotted order is ready for pickup.  What's awesome about Local Roots is that their markets don't just happen anywhere, they happen at your favorite cafe or dive bar right in the heart of your local New York community.Local Roots NYC has been in operation for six years, with over 25 market sites, and over 750 members.  When meeting up with Wen-Jay at one of her market locations set up outside of a cute Brooklyn cafe, I got an overwhelmingly inclusive community vibe.  Toddlers were running around, and Local Roots members came to grab their goods while also inviting me to their yoga class later that day... I felt right at home! Here's some things we talked about that day:
How'd you come up with the idea for Local Roots?
I wanted to find a better, more social way to connect people and their communities to local farmers.  Creating Local Roots was my solution to the gap between farm to table.  Not only does it support local farmers but also the local businesses that we symbiotically partner with for our markets.
What makes this different than meal kits or other food delivery systems?
Having markets not only encourages the social aspect to shopping with us, but also greatly reduces waste.  When you order a food kit or have groceries delivered they tend to come with an excessive amount of packaging.  At are local market locations you can bring your own reusables and stop it at your favorite bar for a drink all at the same time.
How does your company take sustainability into account?
Each of our farmers practice different levels of sustainability.  Kindness to animals and to the land are extremely important to us.  Our vegetables are either Certified Naturally Grown, a grassroots alternative to the USDA's National Organic Program, or USDA Certified Organic . While the standards and the labels are the same – organic – the USDA Organic Program favors medium to big-sized farmers, and the
Certified Naturally Grown
program is better suited for small farmers. The Certified Naturally Grown label was created in 2002 in response to the USDA labeling, which is expensive in terms of time (paperwork per crop) and application fees. The Certified Naturally Grown program has farmers review fellow CNG farmers and prioritizes the exchange of feedback and ideas for growth.  More info on each of our famers can be found on our 
Farm page
 if you want to check it out.
So far what has been your favorite part of starting this company?
We've been running for over six years now.  In this time I've had customers become friends.  I've seen them get married and have babies, and I've seen those babies grow up on Local Roots produce.  Now these kids are almost three and they know so much more about their farmers and where their food comes from.  Not many other three year old kids are that connected to their food and how it grows! This makes me extremely happy and proud.
Moose Knuckles Stirling Parka Review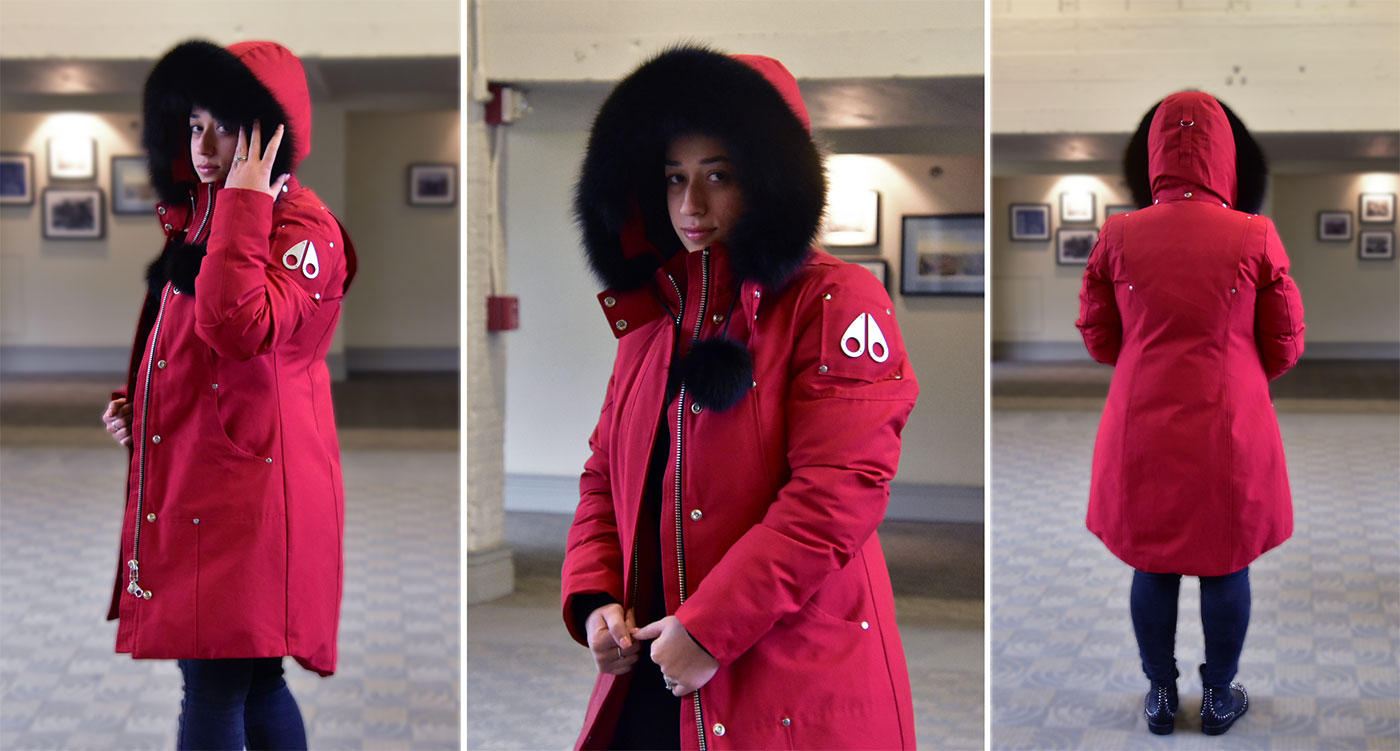 The popular Canadian outerwear brand Moose Knuckles is continuing to expand its name across the nation and into America. Moose Knuckles is a relatively new brand founded in 2009 by Will Poho and Mark Peros. Most of its manufacturing is done in Winnipeg. The brand is dominating the winter fashion scene through bomber jackets and parkas. Moose Knuckles are created from quality materials and are sweatshop free. The company also uses Canadian-origin gray duck down and farmed fox fur from Finland in order to ensure the materials are able to combat Canada's harsh winters. Here is the Moose Knuckles Stirling Parka review:
How It Looks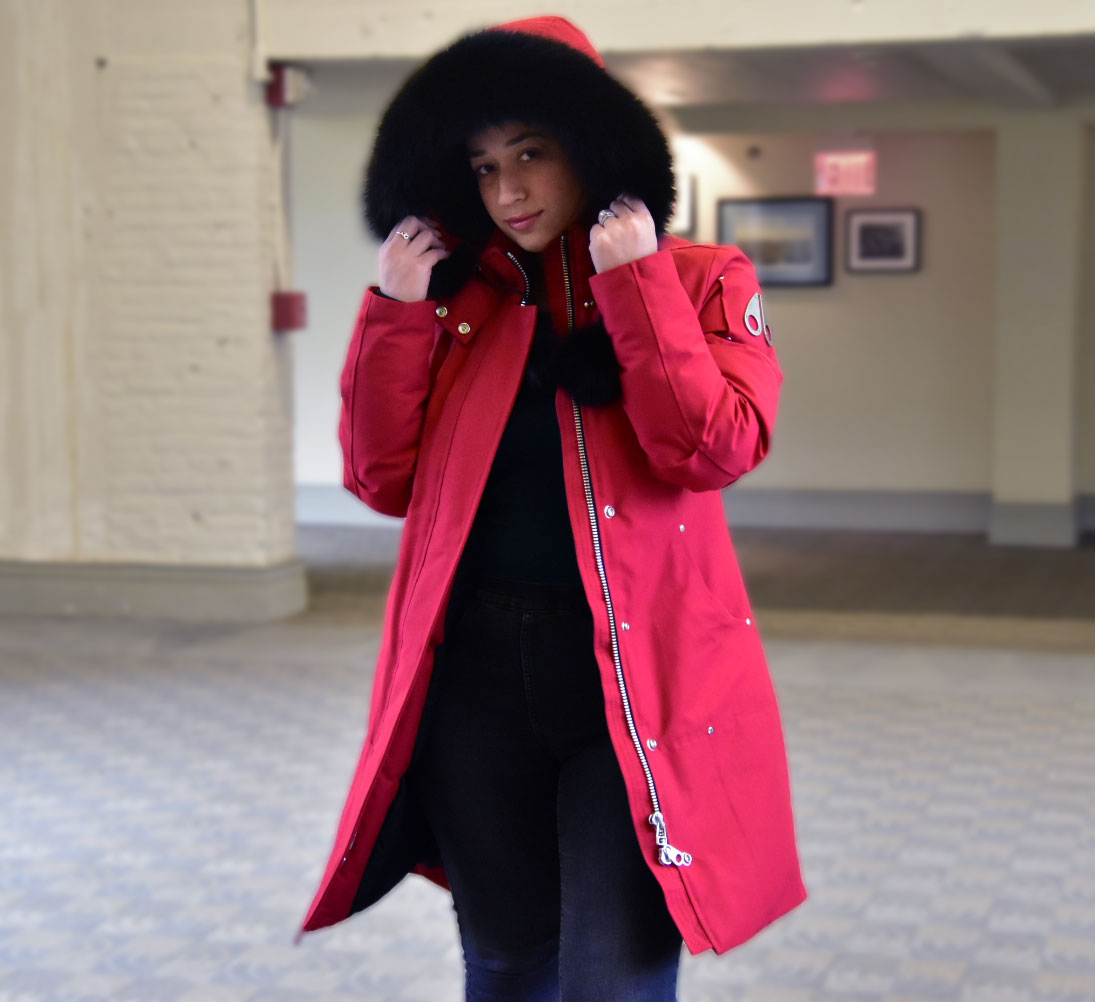 "Wearing a Moose Knuckles Stirling is like driving a red Ferrari. You will be noticed."
The Stirling comes in at least 9 different shades of color. We reviewed the red model with black fur trim. Photos on the website convinced me the garment will provide a cinched waist, however I didn't feel restricted. The fur trim and goose down insulation allows you to be all bundled up and warm. Noticeably, the jacket has a Moose Knuckles signature metal detail on the upper arm of the garment. The signature catches the eyes in an instant, due to its unique look and new brand.
The pom-poms add a nice touch to the parka, adding a more feminine touch to the style. The double stitched durable canvas, luxurious fur, YKK zippers, and soft interior lining came together wonderfully upon putting it on for the first time. It was heavier than I thought, but the fitting was perfect. It was comfortable to wear and provided a more urban and versatile look. I took the Stirling out on a 9 degree day to see how it holds up. Wearing just a t-shirt inside, I never once felt the cold. Walking the streets of Philadelphia where every other person is wearing a Canada Goose or Montcler, I stood out like a sore thumb as people are trying to figure out what brand I'm wearing. A couple of girls even stopped and asked me what brand it is and where I purchased it. Wearing a Moose Knuckles Stirling is like driving a red Ferrari. You will be noticed.
Specialty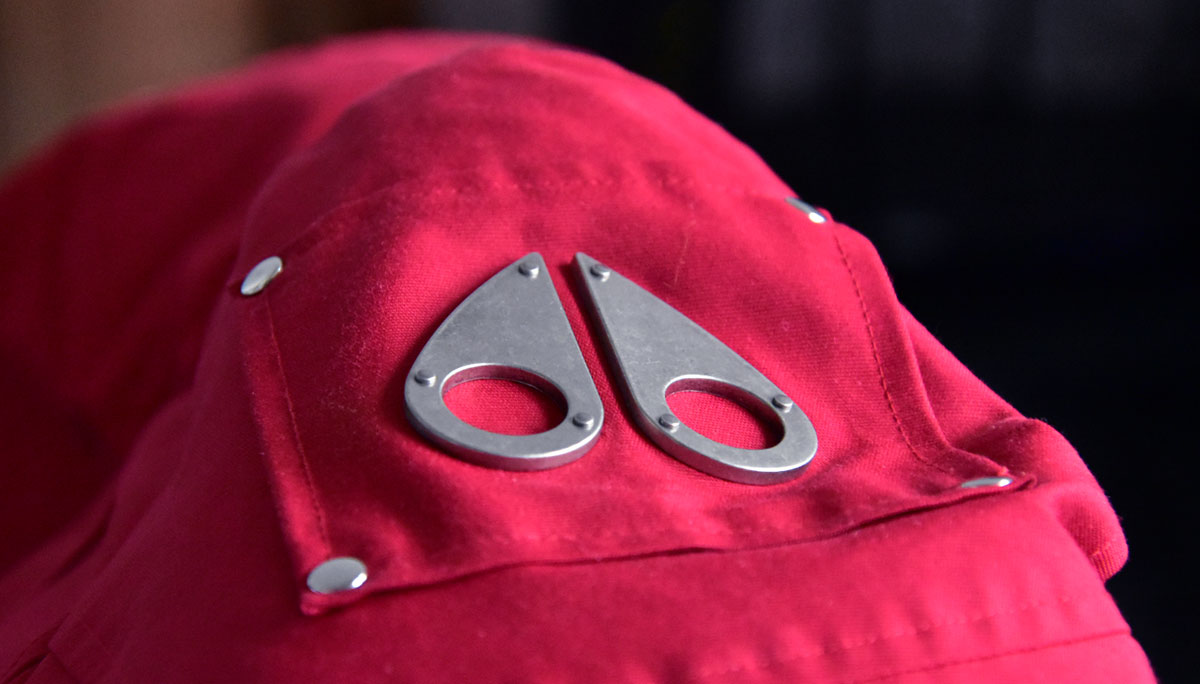 Moose Knuckles is ranked as the top parka brand for having the highest thermal insulation value. The Moose Knuckles parka came out with the result of a thermal insulation value of 2.11 clo. Thermal Insulation is the measure of resistance to dry heat transfer from a heated thermal manikin to a more cool environment. Thermal insulation is used to prevent excessive heat loss, which is the entire framework of an effective jacket. Moose Knuckles provide an amazing dependability on warmth and comfort due to their thermal insulation value. And wearing the Stirling for an entire day in single-digit weather, I can confidently say their research paid off.
Features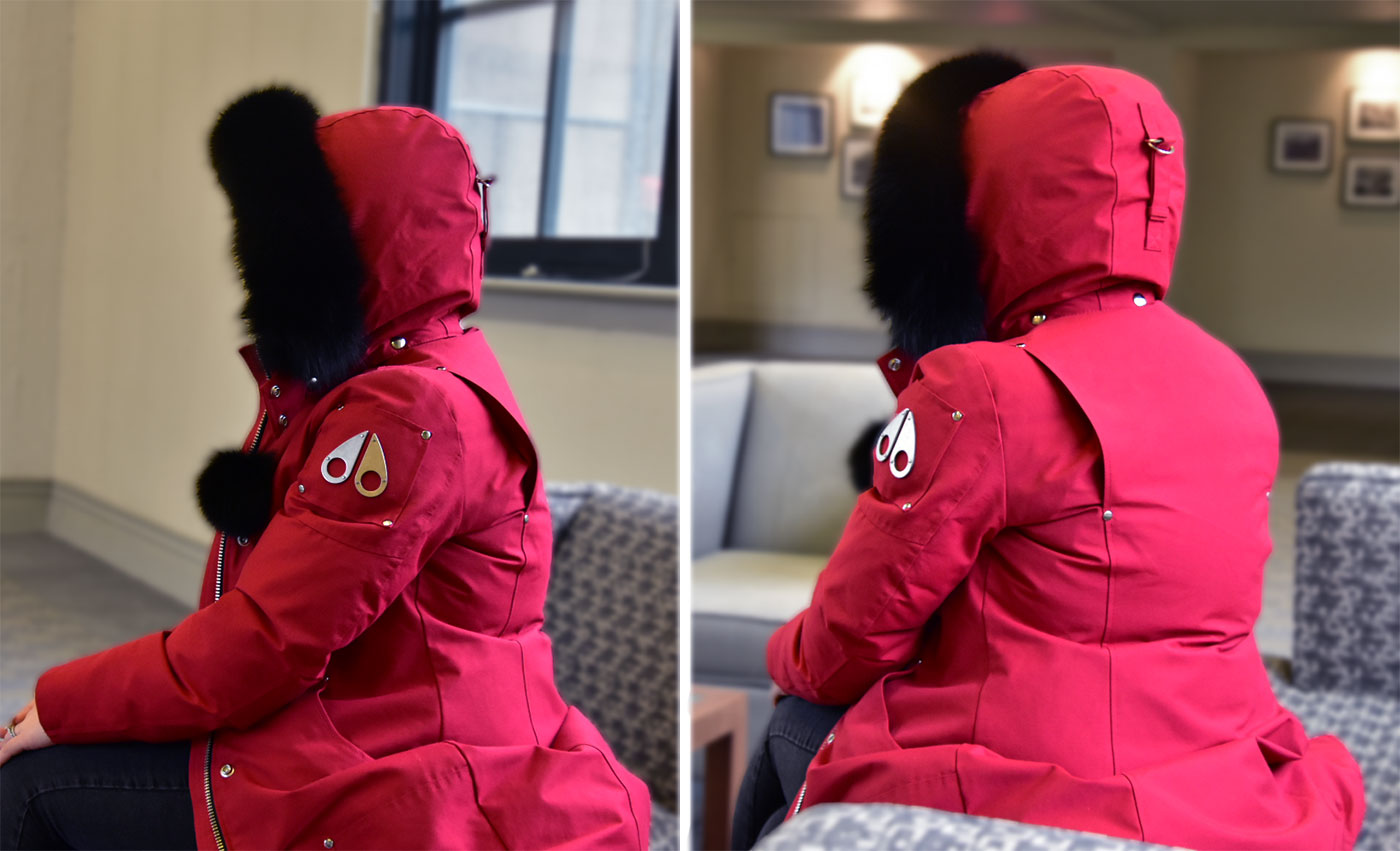 In addition to looking fabulous and keeping you warm the Stirling also comes equipped with features to appreciate. Most of which you'll have to see in person or experience first hand to appreciate.
Form fitting
This matters a lot to women and young girls. The Stirling looks great and even though it's fitting, it doesn't feel restricting.
Spacious hood
The fur lined hood is cavernous but fits comfortable thanks to adjustable straps on the back.
Quality fox trim fur
Moose Knuckles didn't cheap out on the fur. You will get plenty of high quality fur with the Stirling. Some parka offers low-grade synthetic fur purely for aesthetics. The fur on the Stirling is genuine, feels incredibly soft to the touch, and doesn't shed like many other brands.
Durable & Water resistant
The canvas material combined with double stitching are durable and made to last. It's also water resistant!
Quality zipper
The front zipper is heavy gauge YKK zippers and won't break on you anytime soon.
Plenty of pockets
Girls will understand the excitement of having pockets in just about anything. Four pockets on the outside and two on the inside of the jacket.
The Verdict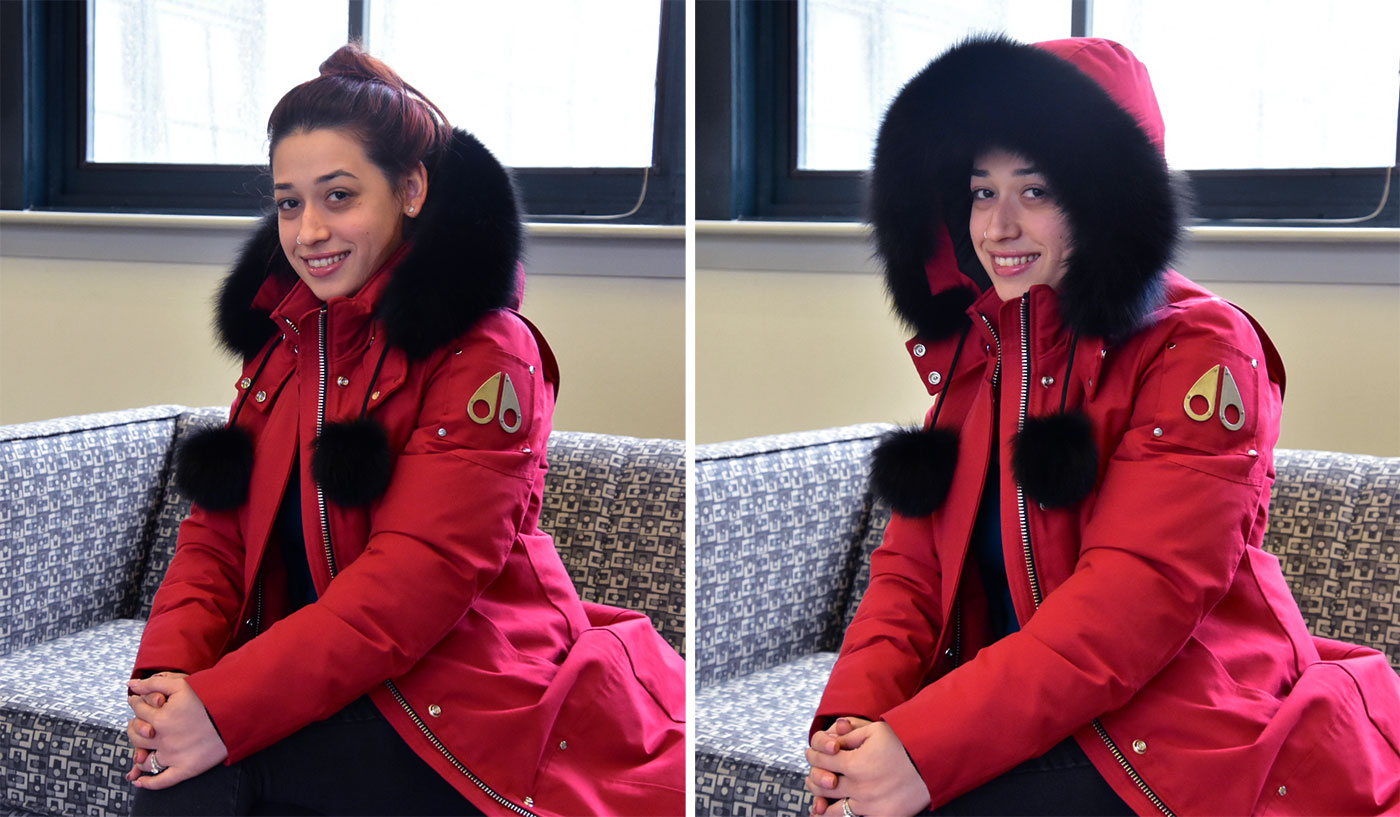 Many brands fail to understand what quality means in a jacket. Winters in Canada are harsh, it's windy, cold, and downright undesirable. Comfort and style is a rare combination when you're trying to make a parka that can withstand Canada winters. The Moose Knuckles Stirling parka is able to give you the swag look and still keep you toasty warm. Despite having plenty to love, we managed to find a few flaws.
Pros
You look unquestionably rich
Fashionable
Attention to detail styling
Plenty of pockets
Warm. Sourced from Canadian-origin gray duck
Quality fox fur from Finland
Durable construction that will last
Value doesn't depreciate as much
Cons
Heavy when compared to similar parkas
Canvas material despite being durable, can feel rigid
Outside breast pockets are too small
If you're looking for something discreet and low-key, look elsewhere. Moose Knuckles never intended the Stirling to be subtle. Make no mistake, you will stand out. For those living in harsh, cold conditions, investing in a reliable winter outer garment is a must. We highly recommend the Moose Knuckles Stirling because it's incredibly well made, warm without the bulk, fashionable, and will likely be the last winter coat you'll ever buy.
At $950, it's certainly not cheap but you get more than what you pay for. Despite being the new kid on the block, Moose Knuckles' unique line of products rival Canada Goose and Montcler in terms of quality, value, and appeal. The next time you're out shopping for a winter coat, put Moose Knuckles near the top of your list.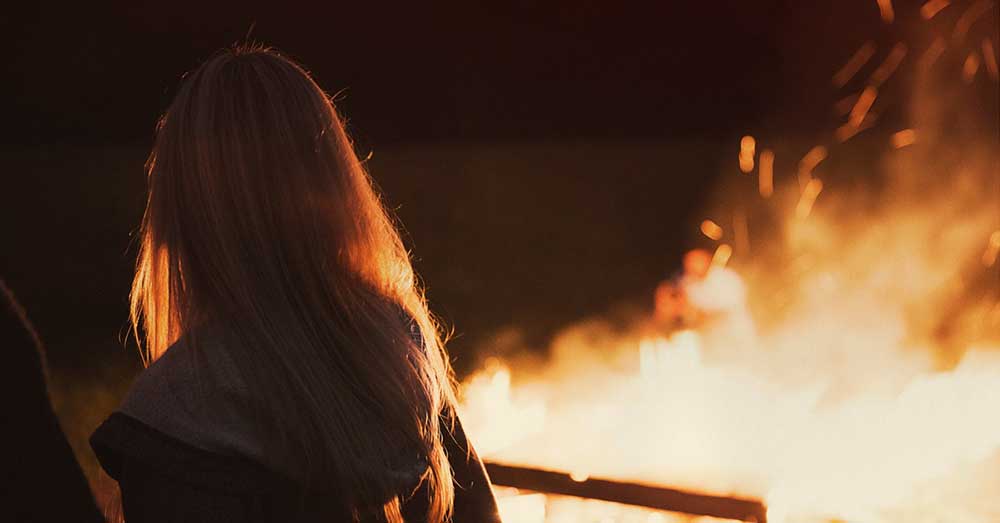 According to Ayala Pines and Elliot Aronson authors of Career Burnout: Causes and Cures; burnout is defined as "A state of physical, emotional, and mental exhaustion caused by long term involvement in emotionally demanding situations" and psychologist Herbert J. Freudenberger describes it as "A state of fatigue or frustration brought about by devotion to a cause, way of life, or relationship that failed to produce the expected reward". Taking these descriptions in mind, burnout in simple terms is a state of exhaustion and a sense of disillusionment.
Feeling exhausted and annoyed is common and many people often encounter these feelings at work or at home. But burnout goes deeper and there are just some days wherein you feel like throwing in the towel and just walking away. If you feel that you have signs of burnout, there are healthier ways of coping with it other than eating a pint of ice cream or bag of cookies. Here are some ways you can avoid burning out.
Get Fit
Following a fitness plan does not only help you stay healthy and keep off the pounds, but it can also keep you from burning out. Regular exercise helps release endorphins to the system, which is why you feel relaxed and accomplished after working out. It helps reduce stress levels in the body, plus makes you feel good that you are taking care of yourself physically.
Exercise also helps you sleep better at night. Good sleep can help your body repair itself after a stressful day so you feel rested and alert the next day, ready to tackle obstacles with a clear mind.
Job Analysis
Sometimes work can feel like running in a never ending treadmill. You feel like it's a race and you're never going to catch up. Feeling stressed frequently can lead to burn out. To avoid this, perform a job analysis so that you are clear on what is expected of you and you can prioritize what is important. When you know what to do, you can tackle projects more efficiently and delegate other tasks that aren't important.
If you feel like you have more on your plate or if you're taking on more work that you can handle then schedule a talk with your boss and discuss the issue privately. Let them know that the excessive workload is leading to your burn out. Be prepared to come up with ideas on how work can be delegated to somebody else.
Volunteer
Giving to others is an easy way to feel good. Sometimes all you need to brighten your soul is to help the less fortunate. Spending time in soup kitchens, senior homes or animal shelter can help you forget about your problems because you're focusing on other things. You can ask your community for referrals to local places where volunteer work might be needed. Helping others is a good way to appreciate what you have and forget about how bad you have it.
Ask For Help
If you're an I-can-do-it-by-myself sort of person, asking for help can be one of the hardest things you need to do if you want to avoid burnout. But asking for help does not mean to say you're not resourceful or independent. Sometimes admitting that you need help is worth the embarrassment. Asking for help on a difficult project for instance can offer solutions you never thought of and can lead to the faster completion of the project. Help can also keep you from getting frustrated and save you from stress.
Laughter The Best Medicine
Humor helps keep stress and burnout away. Laughing or making others laugh can help lower stress levels and helps to relax you. When you're laughing, you will find it hard to be negative or glum about work or home life. Entertaining negative thoughts or being frustrated is harder when you're watching a funny clip or making others around you laugh. Avoid burnout by learning funny jokes or watching funny videos on the web and sharing them with co-workers.
Burnout can lead to a variety of health problems such as depression, heart disease and even substance abuse. If you are concerned about burning out, seek professional help before it can affect your personal and professional life.