Snacks For A Happy Office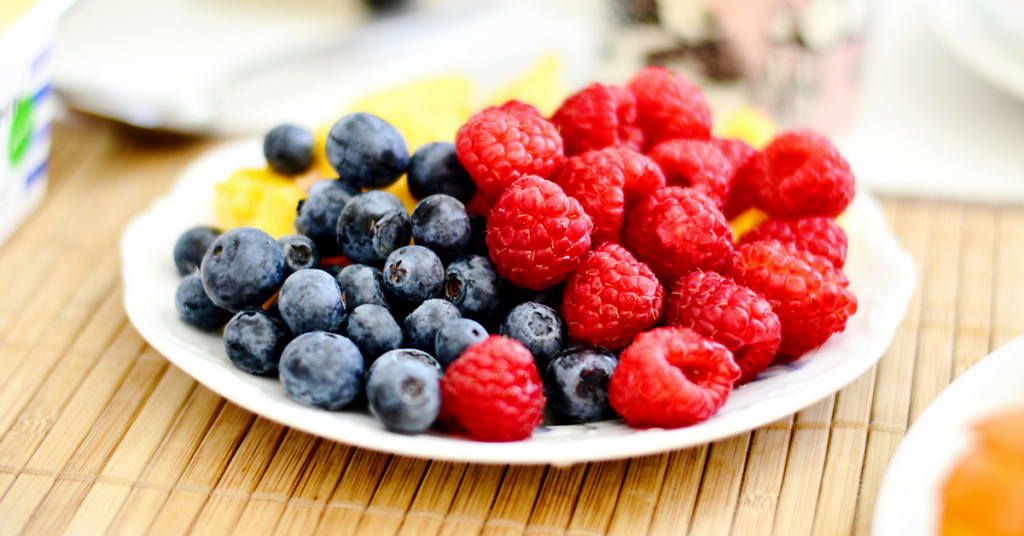 No one wants to work hungry, especially at 3PM on a Tuesday. Eating affects your productivity when you're bored or stressed. Having snacks available creates a happier and hard working environment that employees would love to be in. Be the hero at the office by providing your staff with some options to avoid that midday slump.
Greek Yogurt
High in calcium and protein, Greek yogurt covers the healthy bases while filling you with delicious goodness. Maple Hill Creamery Greek yogurt is organic and comes in a wide variety of blended fruit flavors.
Peanut Butter
Peanut butter is an energy packed, high protein food. It will keep you fueled throughout the day, and is versatile with many of your other snacks like apples or the classic peanut butter and jelly.
Fruit and Nuts
Try some fruit if you are craving something sweet without breaking your diet. Keep fruits like oranges, apples, and pears near you, so you create a habit of reaching for something healthy. A handful of nuts provide a healthy source of fiber, healthy fats, and protein. Nuts can be made into a trail mix by adding dried fruits and maybe even some chocolate chips!
Peanut Butter & Chocolate Spread
If you're craving for a bit of chocolate, this spread by Vermont Peanut Butter is deliciously satisfying. The sweet and savory mix is a bit sinful, but still packed with 10g of protein per serving. Indulge a little!
Cheese
Make your own cheese plate at work for a snack that is low maintenance and delicious. Add some fruits, nuts, or meats to have more variation in flavors.
Protein Bars
If you are trying to stay in shape but craving a snack, reach for a protein bar. B-Up protein bars are high in protein & fiber and low sugar & carbs without extra sodium. B-Up protein bars are also gluten free!
Almond Butter
Spread on top of a rice cake, almond butter is an amazing addition to your snack drawer. Almond Butter has an abundance of protein and healthy fats, so it is diet friendly!
Drinkable Yogurt
Take the amazing taste of yogurt, and make it drinkable! Perfectly convenient during your busy day, drinkable yogurt will satisfy any cravings you may have.
Hot Chocolate
Whoever thought hot chocolate is only for the cold months must not have tried it at 3PM on a Wednesday in the office. A little bit of sweetness goes a long way when you're typing away in front of a computer all day.
String Cheese
Enjoy cheese without having to chop it up. String cheese was delicious when we were kids, and it is still tasty now. String cheese comes in a variety of flavors, so you have plenty to choose from!
Tea
If you are not a coffee person, give tea a try! Tea will give you that extra boost you need in the morning and afternoon, right when you need it.
Dried Fruit
Easy to eat and naturally delicious, dried fruit is a perfect choice for the office. It lasts a long time, so you don't have to worry about it spoiling. Dried fruit is a great source of energy for that afternoon pick me up.
10 Super Foods You Need To Add To Your Diet Today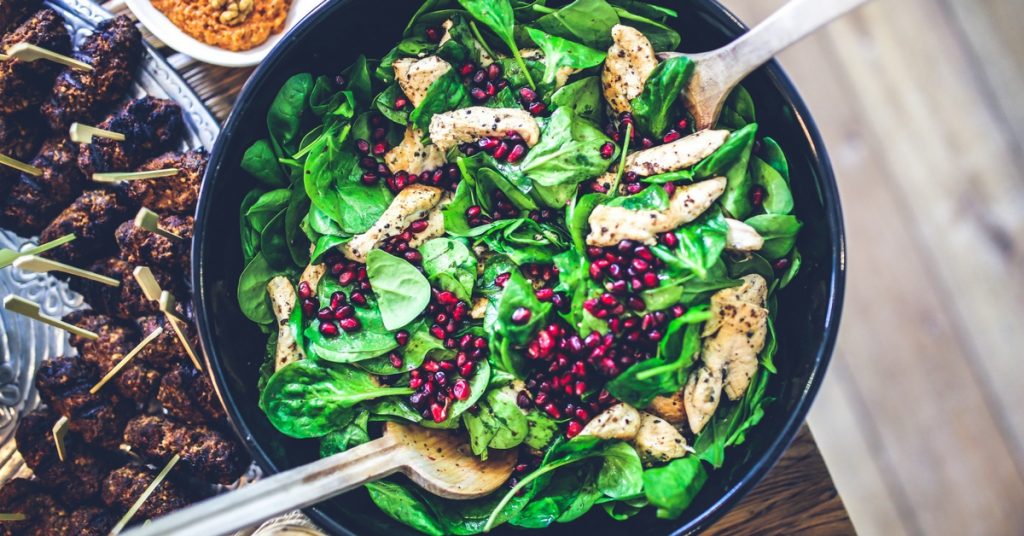 Super foods are named because of their abilities to fight diseases and deliver nutrition, but do not contain as much calories as other foods. Many health brands are known to carry different kinds of super foods. However, to beginners the different and oftentimes exotic sounding foods all seem confusing and are sometimes expensive. If you don't have any idea about super foods, it can be hard to know where to begin. Luckily, you don't have to wade through different kinds to find out which ones are the best. Check out these super foods that you need to add to your breakfast smoothie or meals today.
Chia Seeds
Are some of the best smoothie staples. It's not hard to eat them. you can simply to your favorite smoothie recipe and you're set for the day. They are rich in omega-3 fatty acids which can help improve brain function and healthy heart.
Coconut Oil
Can be great oil for you if you're looking to lose weight. The high fatty acid content of this oil can help boost your metabolism to help melt fat faster. One teaspoon of coconut oil in your breakfast smoothie can help you look slimmer over time.
Flax Seeds
Are high in omega-3 fatty acids and fiber. Omega-3 and fiber can help boost cardiovascular health, immunity and joint function. Fiber can also help in eliminating toxins from your body. Add 1 teaspoon to your favorite breakfast smoothie.
Goji Berries
Have more than 20 vitamins and minerals. They have been used in Asian culture for centuries to improve eyesight, balance hormones and fight viruses. Add ½ cup of goji berries to sweeten your smoothie.
Spirulina
Does not taste delicious but it is rich in omega -3 fatty acids and protein. Use two teaspoons of spirulina in your daily smoothie.
Cacao Powder and Nibs
Make a very delicious chocolate smoothie. These antioxidants can help boost your immune system so you can fight flu, colds and cough faster. Add 2 to 4 teaspoons of cacao powder in your daily smoothie and top with nibs for warm chocolaty goodness.
Avocado
Can be eaten as a fruit or you can make them into guacamole. This fruit contains 20 vitamins and minerals and can make your smoothie extra creamy. It is loaded with hearth healthy fats and keep you feeling fuller longer.
Leafy Green Vegetables
Like kale, chard, beet greens, collards and spinach are rich in chlorophyll which is a really powerful antioxidant. Eating lots of green leafy vegetables will not only boost the immune system but also make you feel fuller.
Bee Pollen
Is one of the mightiest super foods unless of course if you're allergic to bees. Bee pollen has 96 different nutrients and is an amazing source of energy. Eating bee pollen can also help decrease seasonal allergies. Eat it plain, add to your breakfast smoothie or toss it in with your salad to enjoy.
Camu Berries
Have more vitamin C than any other fruit or vegetable you will ever eat. Camu berries come from Peru and have been linked to better immune systems and better skin. Its tart taste goes well with different kinds of fruit making it easier for you to add to your daily smoothie.
10 Side Jobs To Make Extra Money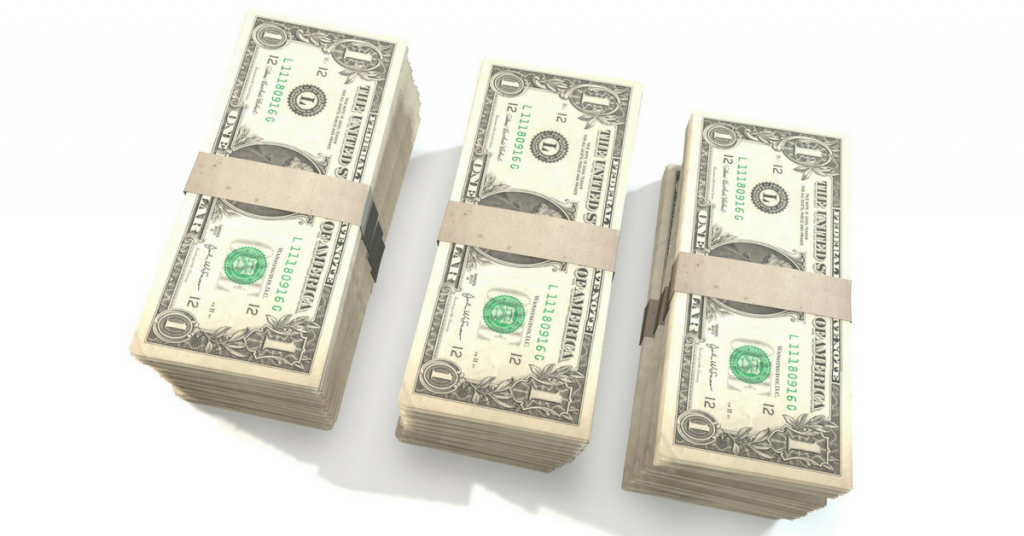 The economy has been unstable lately and every penny counts. Many of us already know why it is important not only to keep track of spending but also to have money for "rainy days" too. If you're interested in ways to make extra money on the side, we have 10 examples you can check out.
1. Blogging
Blogging is one of the best ways to earn a few extra bucks on the side. Drop by ProBloogger.net for legitimate blogging jobs. You can also Google for blogging jobs if you can't find jobs that suit you on the website. Once you find a blogging job, you can start writing immediately. It's best if you find a field that you really like to make the job more fun for you.
2. Pet Sitting/Baby Sitting
This job is not just for teenagers but for adults too. Parents and pet owners need a time out from their children and pets from time to time and that's where you come in. Some adults scoff at this kind of job, but money is money no matter how you earned it.
3. Online Bridesmaid
Saying "I do" is big business and by being an online bridesmaid you can also have a slice of the pie. Websites like Bridesmaidforhire.com provides professional services to brides ranging from just hanging out to helping to organize the bridal party. But don't worry because the job is usually handled through emails and social media. You are basically there to help or to hold the bride's hand.
4. Affiliate Marketing
Earn extra money through commission by joining affiliate programs. Businesses are always looking for new customers and will be very happy to give you commission every time you refer a customer to them. Whenever a customer clicks your personal affiliate link, you earn extra money when they make a purchase. You can join multiple companies at once or market different products simultaneously. Check out ShareaSale, Affilorama and Rakuten Affiliate Network.
5. Tutoring
You might have skills that you are able to teach like algebra, music or foreign language. Tutoring is very flexible because you can do it online through video chat or through personal meeting. Find clients through sites like Craigslist or post your services there. You can be flexible with your rates or tutor multiple students at once.  Tutoring is not only a great way to meet new people but also to help them too.
6. Sell Stuff on Ebay
You can make extra money from your old stuff by selling them on eBay. Many of us have clothing, gadgets, shoes or kitchen appliances we seldom use. Instead of letting them gather dust, you can make extra money off them by selling them online.
7. Bartender or Server
One of the best things about the service industry is the flexible hours. If you prefer to be a server, you can schedule shifts before or after your job. Bartenders usually have the late shift which is great if you don't mind working into the night.
8. Sell Your Skills
You can sell your skills by freelancing. Sites like Fiverr, Upwork and People Per Hour are great platforms for people with different kinds of skills. You can find all kinds of work if you're an accountant, CAD operator, writer, researcher or web developer.
9. Rent Your Parking Space
It's not really a job, but if you have a parking space in a busy city; you can make a few extra bucks a month when you're not using it or when you're on vacation. Make extra cash by letting other people park in your spot in cities like Chicago by going to ParqEX. ParkingSpotter is a nationwide service while SpotOnParking serve major cities in the US.
10. Consulting
Help other people solve their challenges by becoming a consultant. The Second Shift and Hourly Nerds are good examples of websites that address the needs of highly skilled professionals seeking in demand talent. If you have marketing skills for example, you can serve as a consultant for people on Hourly Nerds looking for expert guidance. It is a good way to make extra money while staying at home.
These jobs are for everybody looking to make a few extra dollars on the side. They are great opportunities not only for full-time workers but for students, moms and people who don't have jobs.
10 Fitness Challenges To Try For A Better You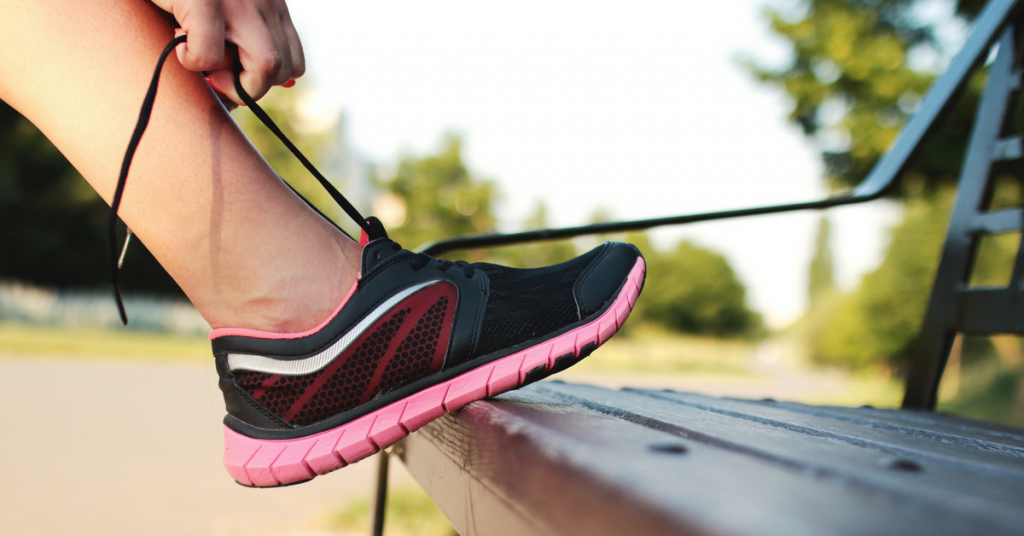 With the arrival of a new year, everyone gets ready with some new resolutions to better their lifestyle and get rid of the negativities. If you are already eating healthy and exercising regularly for a fit body and mind, you should now be ready for some fitness challenges. The sole purpose of the fitness challenge is to motivate and educate you in the journey to achieve a 'better you.'
1. Slim down with walk-run plan
If you have been eating right and working out regularly, now you can start with a new routine to maximize your weight-loss results. The walk and run plan helps burn your extra calories and add variety to your cardio routine. The walk and run program is easy to follow and perfect for all fitness levels. This program combines brisk walking, intervals, and jogging. Twice a week, you should concentrate on cross training like swimming or cycling to give your body some relief and prevent boredom.
2. Detox your body
Your body is not designed to cope with oodles of junk food, alcohol, and stress. If you want to feel fit and young, you need to detox your body. You need some supplements to boost energy levels. You should take Vitamin C supplements to help the liver to break down the toxins. You should increase the intake of Vitamin B for the complete well-being of your body.
3. Feel motivated
The first of many fitness challenges is to motivate yourself. Think about the benefits of a new diet regime and exercise routine. At the beginning of a new year, you should make a resolution to make yourself fit, healthy and confident. Think about the healthy glow your fitness routine can bring to your skin and hair and you will instantly feel motivated to adapt a better lifestyle.
4. Pack your lunch
Time to skip those extra lattes and burgers. If you want to slim down and burn those extra calories, start carrying your lunch and two healthy snack boxes to your office. Pack chopped celery, cucumber, carrot and a little hummus for your daytime snacks. You can also carry some seasonal fruits for the afternoon cravings. A lunch box should consist of healthy carbs, lean proteins, and fresh vegetables.  Of all the fitness challenges, this one is the most delicious and easiest to do, and also packs the most punch.

5. Begin with light activities
Are you too tied up with work? Shed those extra kilos by doing some light physical activity. When you start following a fitness routine, you feel motivated to try some more activities. Yoga workouts are ideal for people with hectic work-life. Buy some yoga DVDs and start following them meticulously.
6. Strength training
Strength training for 2-3 days a week can give you a well-toned and strong body. Download a fitness app on your smartphone and start your strength training at home.  You might want to try the other fitness challenges first before taking this one on.

7. Proper relaxation
Sometimes you should give yourself a break from rigorous workout routine and low-calorie diets. To stay healthy and fit, you can book a relaxing massage session. It can give your muscles proper rest. Your mind will feel relaxed.  If stress is a major issue for you, make sure you check out this article here on how to deal with stress properly.

8. Learn a new skill
You can feel bored and unmotivated to try the same workout routine for months. You can try Zumba or join a high-intensity combat club. You may feel motivated again to reach your fitness goals.
9. Getting enough sleep
Getting around 7 hours of sleep every day can keep your body refreshed and alert. Once you get enough sleep, you feel motivated to do your exercises regularly. You should develop a consistent sleep schedule to aid in your weight-loss goals.
10. Keep yourself hydrated
You need around 3 liters of water every day to keep yourself hydrated. Water flushes out the toxins and carries vital nutrients to your cells. Lack of water in your body can lead to fatigue and you may feel too exhausted to begin any kind of physical activity.