How To Become A Morning Person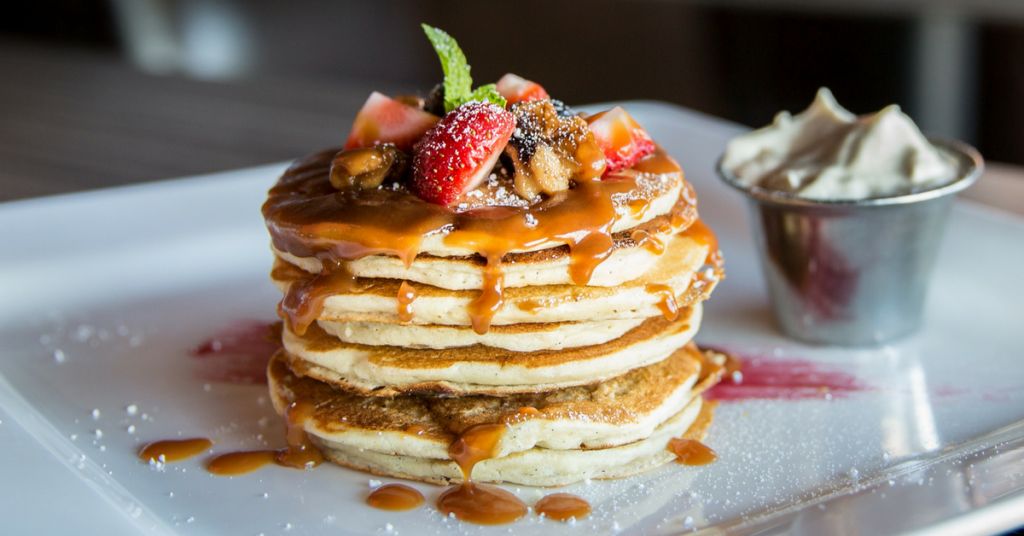 Becoming a morning person seems difficult for most. We are repeatedly hitting the snooze button when it's time to take on the tasks of the day. For most people, this scenario represents the reality of their mornings.

Mornings do not have to be miserable, hurried affairs that contribute nothing to our holistic wellbeing. Waking up early and being productive in the morning gives you an edge over 'the other guy' who starts working later in the day. It enables you to get a head start on the day's tasks, and set the rest of your day up for productivity and success. With a few lifestyle and behavioral modifications, you can be well on your way to becoming an early riser.
Eat healthy
Having energy in the morning is connected to diet. Foods high in refined sugars, animal protein, and saturated fats cause insulin to spike and crash in the body. These cycles of high and low insulin take some blame for the post lunch energy crash most people experience. Insulin levels can be held more steady by consuming whole grains, whole fruit, vegetables and nuts and seeds. These foods will keep your energy at a constant level through the day, and will help you feel more energized in the mornings. Additionally, avoiding caffeine in the late afternoon, and sugar before bed will allow you to have better quality sleep.
Exercise regularly
Working up a sweat a few times a week will increase overall energy levels and make getting up early easier. Exercising in nature is particularly beneficial due to its mood boosting potential. One popular exercise routine is high intensity interval training (HIIT). This time saving workout is perfect for busy entrepreneurs. However, the best exercise in one that you can stick with, so if HIIT is not for you, do not worry.
Drink lots of water
Exhaustion often goes hand in hand with dehydration. Contrary to popular belief, you don't have to drink 10 glasses of water a day, but you should drink water when thirsty or tired. Adding fruits to water can add a boost of electrolytes without refined sugars that will help boost energy. However, avoid drinking a lot of water right before bed, because this will disrupt your sleep with frequent bathroom trips during the night.
Keep your room cool
Keeping the thermostat anywhere between 65 and 72 degrees will improve quality of sleep and will make getting up early easier. A cool room facilitates a drop in body temperature, a necessary component to falling asleep.
Set a sleep schedule and stick to it
Determine the ideal hours of sleep you need, your target wakeup time, and then work backwards to determine what time you should go to bed. Going to bed at roughly the same time everyday is essential to becoming a morning person. The average time it takes for people to fall asleep is about 14 minutes, so factor this into your calculation. Sleep cycles on average last 90 minutes and you should aim to wake up between sleep cycles to feel refreshed. Apps like

Sleepytime

will automatically produce alarms at 90 minute intervals, with 14 minutes added to the time you go to bed to help you determine the ideal time to set your alarm.
Don't hit the snooze button
Hitting the snooze button multiple times in the morning disrupts valuable sleep time, and decreases the quality of your sleep. If you must have a 'snooze' button, set 2 alarms one and a half hours apart coordinated with your sleep cycle. Set one as your 'ambitious' alarm and schedule some task to do during the extra 90 minutes you would receive in the morning. Tasks that require focus are good to complete in the morning to due to minimum distractions from social media and messages. This may be one of the biggest changes you can make to become a morning person.
Avoid starting text conversations near bedtime
The blue light from your electronic device will disrupt your body's internal clock tricking it into believing the sun has come up already and making you feel more awake rather than sleepy. Also, it can be difficult to end a lively text conversation because it can seem impolite, especially if you have an early bedtime set in your sleep schedule that the friend may not respect as much as you do. A better way to catch up with friends is actually talking on the phone since this minimizes the blue light, and makes it easier to end a conversation.
Use white noise
White noise is effective at creating quality sleep because it is calm, repetitive, and boring. It minimizes auditory distractions while asleep. Especially if you live in the city, car horns and other noise distractions can disrupt quality sleep and wake you up several times in the night.

Ultimately becoming a morning person has to do with improving sleep quality, increasing energy levels, and creating consistency with your daily routine. Getting work done in the mornings, and creating good habits will set the rest of your day up for success, and will give you a competitive edge. A habit is formed with approximately 30 days of repetition. Getting up early will be difficult for the first few days, but eventually your body will adapt, and after 30 days it will become effortless.
5 Things To Give Up To Be Truly Happy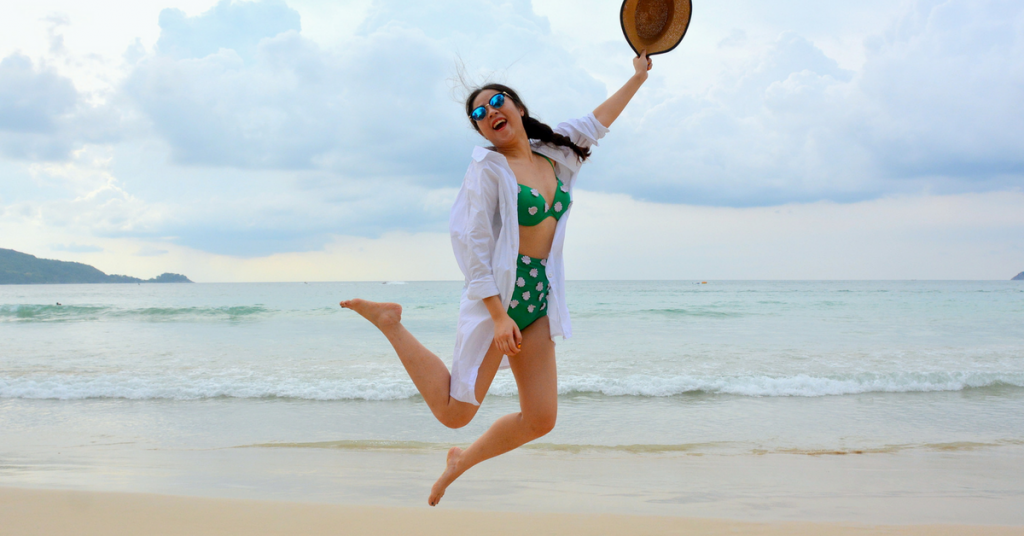 Did you know that the only thing standing between you and happiness is you? Nobody else should set limits on you and you shouldn't believe that you have limits either. No matter how old you are, what gender you are, or where you are, you deserve to be happy. There are some things in life that you cannot control, but happiness is not one of them. If you truly want to be happy, there are things that you have to learn to give up. Here are the 5 best examples.
1. Give up excuses
Excuses are stumbling blocks people use as crutches to avoid certain unpleasantness. But excuses bar the way to true happiness. Giving it up can lead to a happier future. For example, if you've been thinking about losing weight but always find yourself being "too busy" to join a gym, then today is the day you say good-bye to excuses. This does not mean to say that you have to give up work or other activities that keep you busy. This means that you have to find time to workout if you really want to get fit and shed those stubborn pounds.Remember, if you want to be happy, then stop with the excuses. You have to make time for the gym if you want to be happy and reach your goals.
2. Give Up Toxic Relationships
Toxic relationships are physically, mentally, and emotionally draining. They eat up your time, and it is not benefiting you in any way. It also gets in the way of self development or pursuing other relationships, which could be more beneficial. At some point, you have to find a way to break away from a toxic relationship before it affects you even more. You have to find a way to let go of the person who is causing you all this stress and grief. It won't be easy. Ironically, people in toxic relationships use it as a shield, because they are afraid of being truly happy. They become conditioned to the misery and forget how a normal relationship functions. In order to make room for happiness in your life, you have to cut off the toxicity and start thinking of the future and its possibilities.
3. Give Up Stress
Yes, it is possible to give up stress. Stressing out over a problem won't help you solve it. In fact, stressing over something leads to even more problems. The best way to give up stress is to find out what is causing it and then finding ways to get rid of it. Let's say you need more money and it's causing you stress. Once you admit and find out what is causing money problems, you can find ways to solve it. A good idea is to re-examine your budget and find out where you are spending money. The next step is to find items you can give up so that you can free up some cash. Alternatively, you can find other means of employment to come up with more money. The important thing to remember about stress is finding ways to solve it, because it usually gets rid of the stress.
4. Give Up Bad Habits
Bad habits like drugs, alcohol, and smoking have serious career health and relationship consequences. Giving them up before it is too late can help save your career, relationship, and your life. Bad habits have a bad way of isolating us from coworkers and family aside from ruining our health. Smoking and drugs can have serious financial consequences too.The first step to recovery is to admit that you have a problem. Once you know what it is, you can take steps to solving it. Don't be afraid to ask for help. There are many people who are trained to help you from consuming these substances so that you can correct your bad habits.
5. Give Up Regrets
At some point, you have to let go of your past so that you can focus on the future. As they say, what's done is done, and there is no way to go back to correct it. However, this does not mean that it cannot be undone. Stop regretting and start focusing on what you can do to correct your past mistakes. Make something happen instead of thinking about what happened. Regrets are good because you get to learn from it but holding on to them can also keep you from growing and maturing into a better person.
A Day In The Life Of A New York City Super-Connector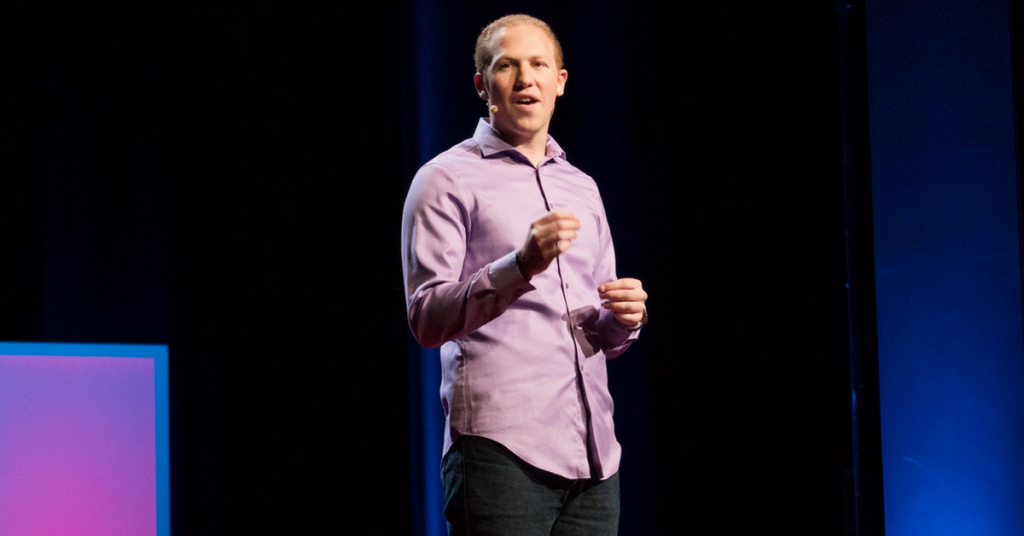 Ever wondered what it is like to meet your favorite social media superstars or interview your favorite startup founders? What if you could meet almost anyone you wanted and spend hours learning about their ideas, business-building strategies, and life stories?
We caught up with entrepreneur, TED speaker, and award-winning author Jared Kleinert last year as he was interviewing contributors for his new book
3 Billion Under 30
and asked him to document "a day in the life" in order to learn firsthand how he's been able to become USA Today's "Most Connected Millennial" and "The Most Connected 'Kid' You Don't Know (But Probably Should)" according to Inc.
We see our favorite personalities on YouTube or Instagram, or obsess over new startups and try to meet them for coffee, but to no avail. Sure, it would be cool to get a selfie with these people or include them in your snap story, but what if you could make friends and do business with them? Jared has, and by following him, we can learn to do the same ourselves.
[Enter

Jared Kleinert

] At 10 a.m., I walk up to the Hyatt on 45th street and meet Jason Liebman, of the producers of my new web series,

Stories From The 3 Billion Under 30

(whose co-producer is Roberto Blake, a well-known creative entrepreneur and social media influencer). We are here to interview Furious Pete, a YouTuber who has over 5 million subscribers as well as an entrepreneur, sponsored bodybuilder, competitive eater, world record holder in multiple categories, author, TV show host, and cancer survivor. We go up to the 20th floor and enter Pete's hotel room, chatting with his fiance Melissa who is about to (bravely) take on Times Square in search of coffee while we record two interviews - one to include Pete in my next book and one to include him in the web show.The day hasn't even started yet and I'm already humbled. After this, we have interviews with a VC-backed startup founder, co-founder of a non-profit impacting over 50,000 high school students across seven cities, one of the most connected individuals in the business world who runs an event series that is harder to get into than Harvard, the head of a media company with millions of social media followers and tens of millions of monthly unique views on their website each year, and dinner with a good friend and well-known Instagram influencer making over $50,000 monthly from her "side hustle".Back to Furious Pete, we spend the next ninety minutes reflecting on his story - from overcoming anorexia when he was younger to his work, lifestyle, and even the German TV show he hosts despite only speaking English and coming from Polish descent. We laugh over my eggs-and-pancakes-themed socks and exchange a furious fist bump in between interviews. All it took to get access to this social media influencer was an introduction from a mutual friend and a ten minute phone call beforehand. Now, we were becoming friends in the moment and finding new ways to help one another. He even pulled out his camera as we walked out and caught footage for his vlogs, which as a stand-alone YouTube channel has over 500,000+ subscribers. I'm just happy I shaved this morning.In the subway back to my office in the Financial District, I send a 30 second video message to happiness researcher and Snapchat influencer Virginia Salas Kastilio, who I've already interviewed for the web series and chronicled for 3 Billion Under 30. We met at SXSW while wearing banana costumes and leading the world-record-breaking attempt for most dancing fruit in one place (or something like that). It's her birthday today, and I make it a point to call people or send a personal message of admiration as much as possible in a world where everyone else resorts to impersonal posts on Facebook. I record and send the video right as we enter the Q train heading downtown and before I lose wi-fi for the next twenty minutes.Waiting on the 17th floor of Wework as we walk in is Layla Tabatabaie, lawyer-turned-startup founder who is working on three completely different projects right now. She has her investor-backed startup

BarterSugar

which helps companies trade professional services with one another, TaleMonster, which is still in beta and aims to assist content creators in sharing works of fiction with readers who can "choose their own adventure" and change what they read in real time based on different jump-off points in the story, and Drinking Press which is a podcast covering history and culture through different drinks of choice (so far, they've recorded episodes while drinking whiskey, picklebacks, and Soju, a Korean spirit which is currently one of the most popular drinks in the world).We need to be finished with our interview at 1 p.m. in order to travel back uptown to interview Kanya Balakrishna, the co-founder of

The Future Project

who was introduced to me by a professor and researcher at the University of Pennsylvania. He, like global bestselling author Tony Wagner, Sir Ken Robinson, Cleveland Cavs owner and billionaire Dan Gilbert, Alicia Keys, Deepak Chopra, and others support this nonprofit, which works with over 50,000 students in schools nationwide to help them identify projects they can work on to help them see a brighter future, and so I'm really excited to interview her both for the book and for the web series we've been shooting all day (we record episodes in batches, typically each Thursday).We wrap up, share big hugs with Layla, and grab protein bars from the market downstairs. Considering my newest

marketing consulting

client is

Ample, a 500 Startups company

that raised $70,000 on Indiegogo in its first two day and went on to raise over $367,000 in one month for its "meal-in-a-bottle" solution to help people gain optimal nutrition in a rush, I'm already feeling guilty, but alas, the show must go on and we are otherwise going to be late for yet another subway ride. About a half hour later, we walk into The Future Project offices. Apparently, yesterday was Kanya's birthday, and so there are signs and pictures of her all over the office with words of admiration from her team and program alum. We're a few minutes late, and squeezed in a 3:30 p.m. meeting after this, so we only have about forty-five minutes to do two interviews and learn how The Future Project has corralled so much support in such little time.As we head down the elevator, I check my email to see that New York Times bestselling author Dave Kerpen has just published an article about me saying that I'm

"The Most Connected Kid You Don't Know Yet (But Probably Should)"

and sharing my "5 Strategies For Quickly Building An Influential Network", which are the reasons to why I've been running around the city meeting all these incredible people today.I quickly post the article to Facebook, shout out all the mentors and friends I mentioned in the interview, and retweet some of the comments readers have already shared online. Apparently, my next interviewee Jayson Gaignard has already seen the post and commented on my Facebook status, so the pressure is on!We enter another hotel near where we had our first interview this morning (why is everyone staying near Times Square?) and see Jayson in the fourth floor lobby. Jayson Gaignard is the founder of

Mastermind Talks

, one of the most exclusive events each year that hosts thought leaders like Tim Ferriss, Dave Asprey, Gary Vaynerchuk, Lewis Howes, Marie Forleo, and is harder to get into than Harvard with a less than 1% acceptance rate for the thousands of entrepreneurs attempting to get into Jayson's events.Much to my surprise, I learn that Jayson is still only 30 (turning 31 next week) and so I offer to include him in my next book, prompting us to dive into two interviews and spend the next hour-plus chatting about how to build super-powered networks. I'm geeking out and am again humbled - Jayson is where I want to be in a decade, running a seven-figure business with a network that influences millions in industries ranging from tech to internet marketing and publishing. This article may as well be a day in his life, but I digress.We are running over our hour time allotment because we are having fun and sharing so much practical advice with our eventual audiences, and he has a meeting with none other than investor and author James Altucher right after we wrap up.Ten minutes later, I'm meeting James for the first time (I've been a big fan of his work for over a year, and even gave his book

Choose Yourself

to my mom) and giving my goodbyes to Jayson, a new friend, book contributor, and web show interviewee all wrapped into one.5:30 pm is when I finally stumble into my office again. The crowd has cleared on this Thursday night and I'm left relatively alone to choose a conference room in which to set up for my next interview, which isn't until 8:00 pm and is over Skype.In the meantime I reach out to potential contributors for

3 Billion Under 30

, the follow-up to my first book 2 Billion Under 20 which was voted the #1 Entrepreneurship Book of 2015. So far, everyone from entrepreneurs running 7, 8, and 9 figure businesses to pro athletes, Guinness World Record holders, venture capitalists, industry-leading designers, corporate intrapreneurs, and others have sent me their stories so I can share them with the world and encourage our generation to act on their passions in life and unite in solving the world's most pressing problems. Zappos CEO Tony Hsieh called my last book, "a challenge to young people across the globe," and I'm increasingly getting more excited about 3 Billion Under 30 because it is shaping up to be the blueprint to accepting such a challenge.Soon 8:00 p.m. rolls around and Joel Brown from

Addicted2Success.com

hops on the line. In a few short years, Joel has grown his media company to social media accounts that collectively have millions of followers and an annual unique visitor count of over 50 million. I used to write for his outlet, and now get to hear his most recent story to be shared in my book about struggling with TSA to re-enter the country after temporarily leaving the U.S. to head to Mexico for a friend's bachelor party (he's here on a six month visa from Australia). I'm glued to the screen as he shares the experience and how we was kept in a deportation chamber for twelve hours because the officers didn't understand how he makes money online.40 minutes we wrap up, wave goodbye via video chat, and I walk out to the shared area in our office to see

Alex Wolf

, a good friend, Instagram influencer, and entrepreneur who is here to grab dinner with me on Stone Street, the famous restaurant strip near Wall Street that fortunately happens to be right behind the building. Alex has grown various Instagram accounts totalling over 260,000 followers and has a business generating over $30,000 monthly that she doesn't even run anymore (she has since hired a CEO to run the brand

BossBabe

she became famous for in order to grow a stronger personal brand). Earlier this week she was named one of Fast Company's "Most Creative People" in business, and so just as I have been all day, I'm just happy to be here. We wrap up at around 10:30 pm and I head back to my office to send out my free daily

"Millennial To Watch"

newsletter (where I cover impressive peers of mine from all different backgrounds and industries) before heading back to Brooklyn and calling it a night.Not every day of mine ends up like this, but I've set up projects like 2 Billion Under 20 and 3 Billion Under 30 that force me to meet interesting, exceptional talents given that all my work revolves around identifying, befriending, and connecting top-performing Millennials so I can help educate companies about how to best engage our generations and educate the public about

why young people hold more power today than ever before

.I share this not to impress you, but to impress

upon

you that you too can create these connections and build a network that wants you to be successful and values your unique input. If I can build a 100% self-made network like this in less than five years, imagine what you can do if you take the time to develop a career around providing others with as much exposure, support, and rewards for their work as possible.

Help others by bringing awareness to their work and the stories they have to share, and they will certainly help you in return.
6 Books That Will Change Your Life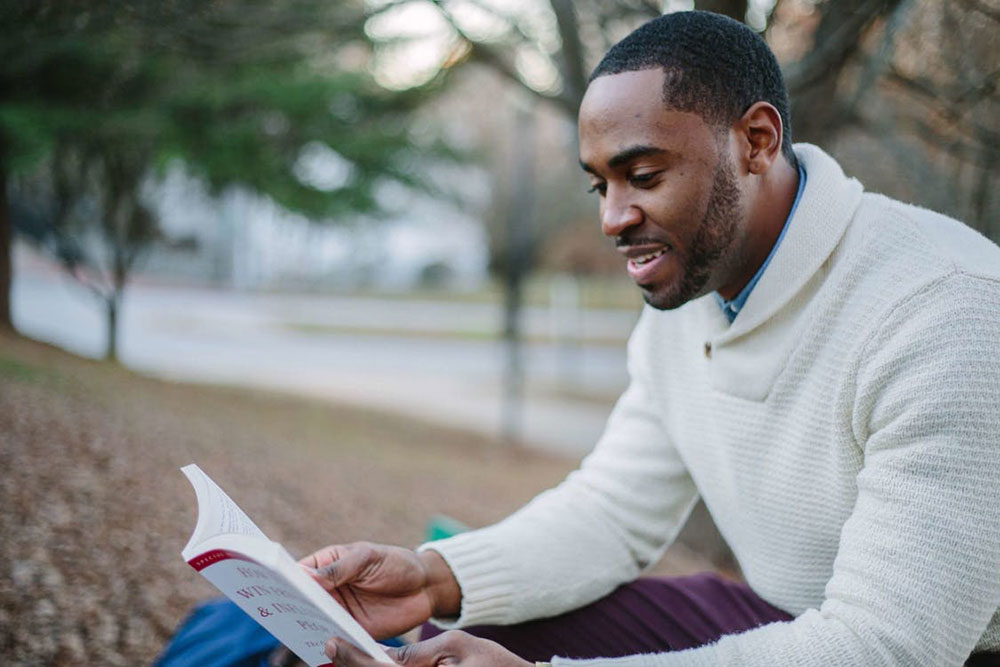 Whether you're going through a transition in life, starting a new career, ending a career, or simply looking for ways to improve yourself, there's likely a book for that. But today there are thousands upon thousands of self-help books from qualified authors to choose from, which ones do you pick? We've curated a list of some of the best self-help books for you to check out.
Think And Grow Rich
This comes as no surprise to anyone. Think And Grow Rich is one of the best self-help book ever written. To date, it's helped hundreds of millions of people discover themselves. The book is a practical guide that outlines some fundamental laws that govern success and has been released internationally in just about every language.
Buy it here
How To Win Friends And Influence People
Dale Carnegie's work was released in 1936, but it still remains a popular choice nowadays. The advice and practical tips suggested applies today as much as it did when it was originally published. To date, it's sold more than 15 million copies and can be found on the shelves of many executives.
Buy it here
The 7 Habits Of Highly Successful People
Originally published in 1989, Steven R. Covey's work became an instant bestseller and today still can be found in every Barnes & Noble. It's been reprinted and sold over 25 million copies in over 40 languages. The book provides valuable knowledge on how to be a more effective you whether at work or in your personal life.
Buy it here
The Road Less Traveled
Over 7 million copies sold in it's most recent print, translated in over 23 different languages, and being on the New York's Best Seller's list for over 10 years, this is a rare gem you don't want to miss out on. Dr. Peck's teaches his reader how to live a full and complete life, how to differentiate dependency from love, and how to find your true self.
Buy it here
The 5 Love Languages
Who knew there were 5 different languages of love? Dr. Gary Chapman did and his work has helped millions of people all over the world to renew their intimacy, learn how to love, and most importantly - learn how to receive love better. Beyond simply helping with personal relationships, learning the 5 love languages will also give readers better insights into dealing with people both at work and at home.
Buy it here
The Art Of Happiness
Who's more qualified to write a book about happiness than the Dalai Lama? Despite the great loss his country and he personally have suffered, the Dalai Lama remains positive and enthusiastic whenever you see him. Those who have been fortunate enough to be in his presence reported feeling lighter and even happier within just a few short moments. Coauthoring with Dr. Howard C. Cutler, The Art Of Happiness is a book that will arm you with the knowledge and tools to overcome everyday challenges and discover a better version of you - one that is happier and more fulfilled.
Buy it here