What To Do When Your Brain Is Fried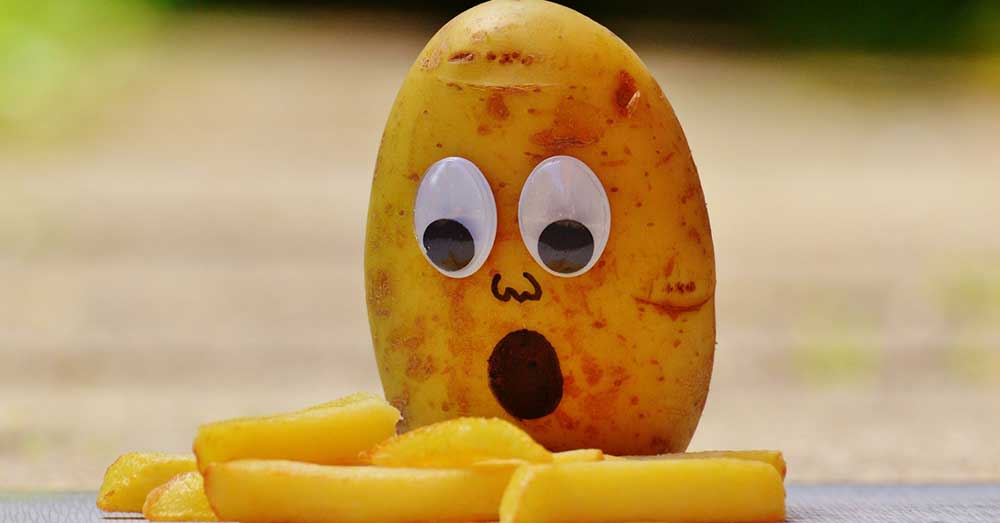 We've all been there before. A great creative week where ideas are flowing endlessly, inspiration and great feelings abound. You feel like you're breezing through and galloping towards the finish line. Then you come in one day and spend hours and hours staring blankly at your computer screen. For writers, it's writer's block, while others simply refer to it as a fried brain.If you're struggling to think coherently or if you feel like there are no ideas or clear thoughts coming from your brain you may be suffering from mental fatigue. This can occur anytime to anyone and can hamper your productivity. For most people their first step is to get a caffeine fix. But this might not be the only way to beat a fried brain. Here are some great examples on how you can get your brain to work again.
Take A Walk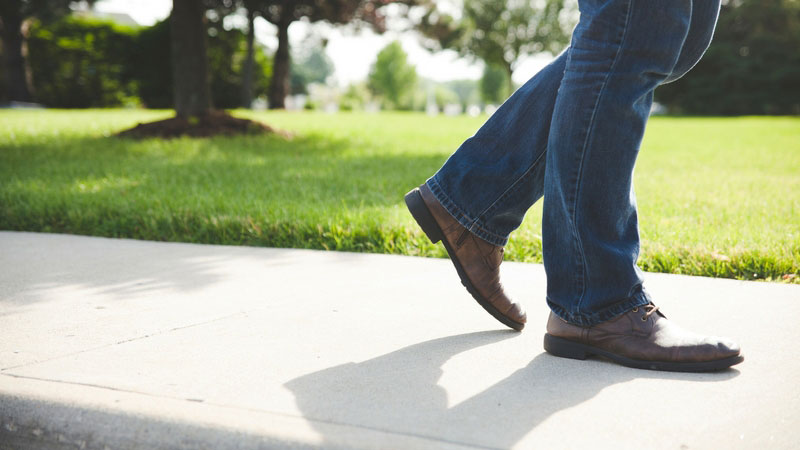 According to a study conducted in Edinburgh Scotland, taking a quick walk can
help combat mental fatigue
. The study hooked 12 people to a portable ECG machine that measured their brainwave patterns that can be used to gauge excitement, frustration, arousal and more. The participants were asked to walk through a predetermined route around Edinburgh through busy shopping districts and green spaces. ECG readings of the participants showed that walking through green spaces reduced feelings of frustration indicating a reduction in stress levels. Richard Coyne, PhD and one of the authors of the study states that taking a walk through a park reduces cognitive overload and can help you overcome your fried brain.
Think Positively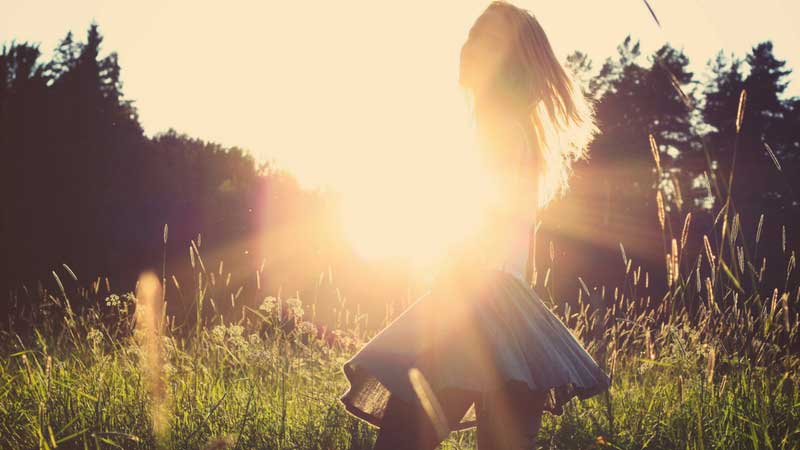 When the brain is stressed, it has problems sending signals from the amygdala – the brain's center for emotions, emotional behavior and motivation – to the prefrontal cortex which is responsible for higher level thinking. However, focusing on positive thoughts like your plans for the upcoming weekend or even quitting time can help lower stress levels thereby increasing the flow of information to your prefrontal cortex. This means happy thoughts can help you think clearly again.
Go On Youtube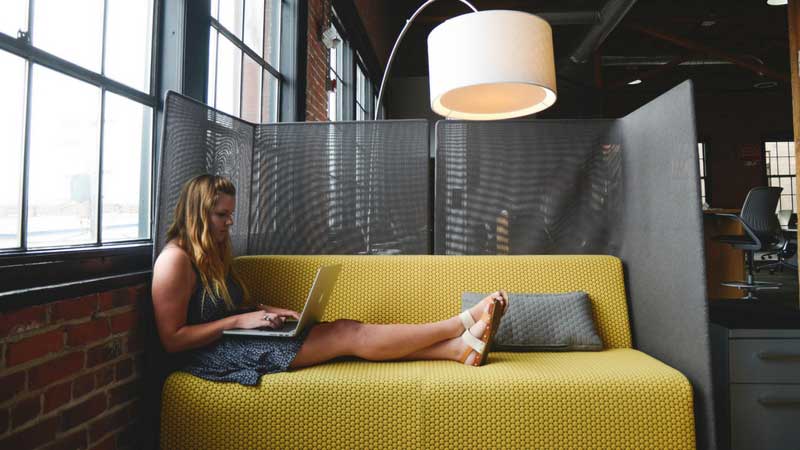 Did you know that YouTube has the same calming effect as taking a walk around the park? Studies show that humor has a very positive and relaxing effect on the brain so when you're feeling as if your brain is fried, hit Youtube and look for humorous clips from 
Jimmy Kimmel
,
Carpool Karaoke from James Corden
, or
Jimmy Fallon
. Or if you're looking for something more inspiration look for
FunForLouis
,
Casey Neistat
, or
Gary Vaynerchuck
. The videos won't only help your brain "laugh," but also increase your motivation and perseverance so that stress is decreased and you regain mental clarity and health.
Sleep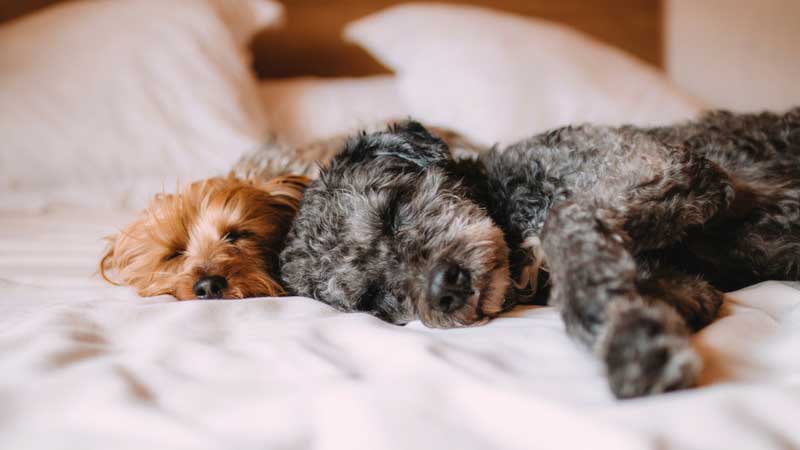 The brain gets tired too. Although it never really goes to sleep, sleeping helps the brain slow down so that it essentially takes a break from thinking and just focus on bodily functions and repairing your body after taking a beating from stress. Switching off can help you forget about what's keeping you stressed at least for the night and give you energy to tackle problems tomorrow. When the brain is rested you might see your problem in a new light and give you new angles on how to best tackle it.Fatigue, slow mental response, irritability and finding it harder to perform are some of the signs of a fried brain. Giving your brain a break from time to time will not only keep you from burning out physically but mentally as well. Finding ways to relax your poor exhausted brain will help you in the long run too.
Ways To Deliver And Receive Negative Feedback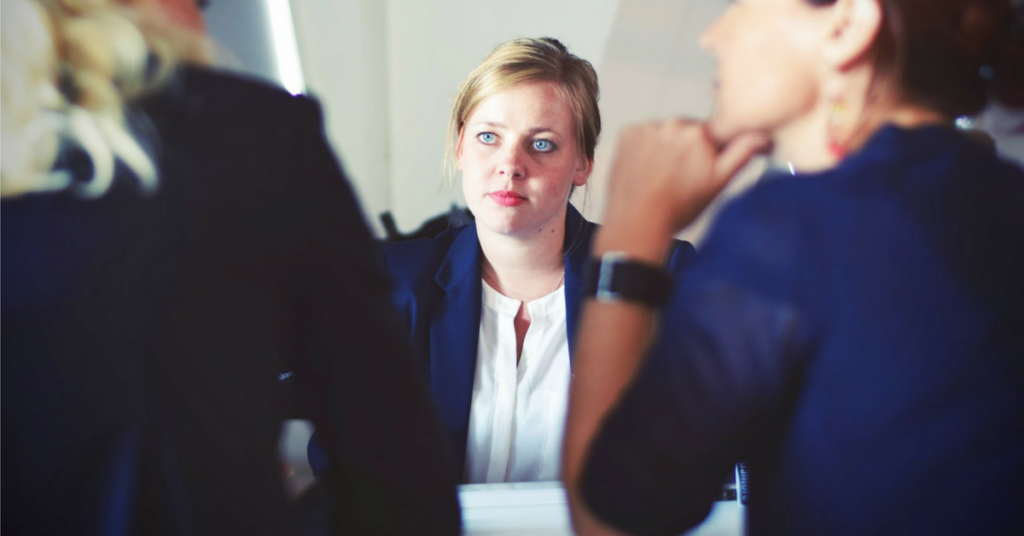 Positive feedback is easy to give and receive. The problem arises when it is time for negative feedback. When people hear bad things about them, it is normal for the person to be defensive, angry, or insecure. Negative feedback is to be expected, because nobody is perfect and there are times when behavior needs to be corrected. No matter what the situation is, negative feedback should be given in a constructive manner. Here are some tips to consider if you have to give negative feedback and what to do if you are on the receiving end.
Delivery Is Key
Most managers take the sandwich approach to delivering negative feedback. They usually start off with the positive and then segue to the negative and bookend the whole thing with more positive feedback. The problem with this approach is that it is confusing. By bookending praises in the end, the employee might not know what the point of the conversation is, leading to confusion.To avoid this, the delivery of the negative feedback should be direct. Managers can start with something positive such as the value of the employee to the company. The next phase should lead towards the negative feedback. For example, "We noticed a decline in your production. We are wondering what the problem is and how we can support you." After this, the conversation can turn towards support and coaching. Tell him how this behavior affects the organization and ask how you can help to avoid this in the future. It is also important to ask them the cause of the behavior so that everybody is aware and can take steps to avoid or correct it.For employees on the receiving end, feeling defensive or hurt is normal. However, being a team player is also important especially if you want to stay employed. The best way to handle negative feedback is to focus on constructive criticism. Remember that it is not personal and is about your work and how your behavior is affecting the team or company. It is best to focus on how you can change or correct the behavior and to work with managers to find solutions.
Ask For Time
Managers and employees both need time after negative feedback. Managers usually deliver negative feedback because the situation is fixable. Everything takes time to get fixed. Managers and employees cannot expect change overnight. In fact, this can be an ongoing process. As a project goes on for example, manages can have certain expectations from team members that can change over time. Employees are expected to adapt to these changes, so it is normal to expect frequent adjustments.Some employees might need time to test the validity of the feedback. Time outs like these can diffuse potentially heated exchanges. Both employee and manager should be respectful when time is needed. Employees can say "Thank you for your feedback. I will give it some thought and will get back to you." When managers feel that enough time has gone by, they can request a follow-up to demonstrate that enough time has been given. Respect should go both ways to preserve relationships in the business.

Listening to negative feedback can be hard and so is giving it. However, negative feedback is needed so that behavior is corrected and events can go their proper course. Without negative feedback, there is no improvement and most of all, there is no way to move forward.
Networking Tips That Will Get You Noticed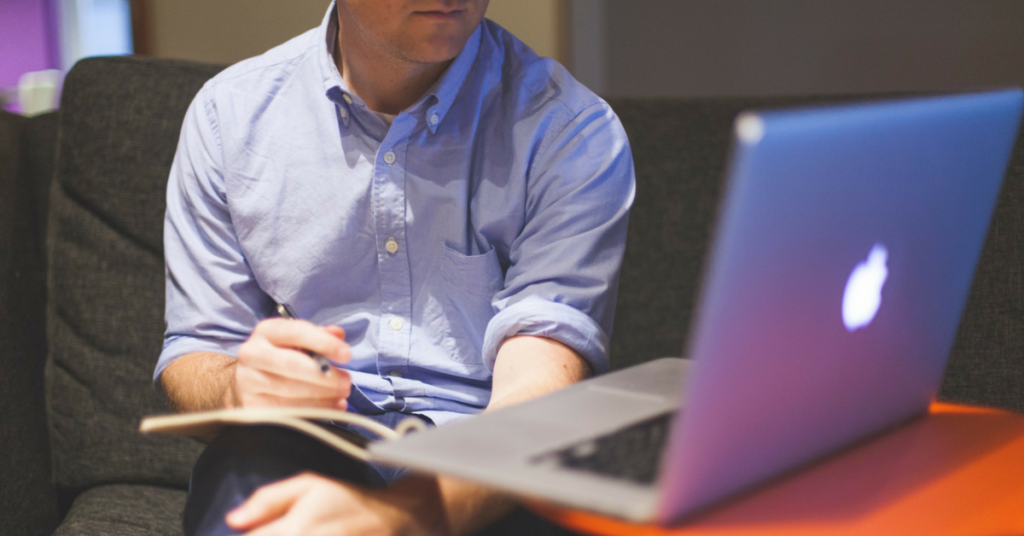 Want to be successful at networking? Here are some tips to make you an effective marketer:
Be Genuine
People can tell when you're being insincere or fake. If you want people to respond positively, be genuine and authentic so that you can build trust and confidence.
Clean Your Online Image
You might have less than respectful images on social media. As we all know, sites like Facebook, Twitter, or LinkedIn are just some of the first places people check when they meet somebody new. Conduct a simple search so that you will know what's out there. If people see it, they might think it's part of your brand.
Build Offline Relationships
Your offline life is just as important as the online one. Seek accreditation with professional organizations. You can also volunteer in your community to expand your network.
Make A Killer LinkedIn Profile
If you want professional relationships and network, LinkedIn is the website to do it. Complete your profile and connect with experts and leaders in your industry. Because it is a social network, it is a good way to meet people and connect with them in a "short cut" kind of way. Find a community that is relevant to your brand and network extensively to get noticed.
Set Networking Goals
In order to know if you're succeeding at something, it has to be measured. To find out whether you are making progress networking, set realistic goals and conquer them. This is the only way to know if you're succeeding in your goal. If your goal is to reach 5 experts in your field within 1 year, then you should set a plan on how to do it. Targeting your goals will give you motivation to go on and give you perspective and reflection on how to reach it.
Share Your Passion
When you meet somebody new, sharing your passion is a good way to break the ice especially if you work within the same field. This is a good way not only to get your message across, but also to gain their insights.
Gratitude
In the course of networking, there will be people who will reach out to you in an effort to share or get to know you better. When this happens, do not forget to show your gratitude. You can say thank you verbally, by email, or by offering to pay for coffee. This way they will remember you in the future.
Follow Up
Maintain your relationships by saying hi or getting together every once in awhile. You can share new innovations, catch up, or just share experiences.
Give Back
Don't forget to give back to your network. They might need you to mentor somebody or to speak about a certain topic. Always remember to pay it forward.
Become A Resource for Others
If you are known to be an expert in the field or when people turn to you for ideas or suggestions, you become a strong resource. This will keep you visible in your network.
Foot Cardigan Taking Socks One Step Further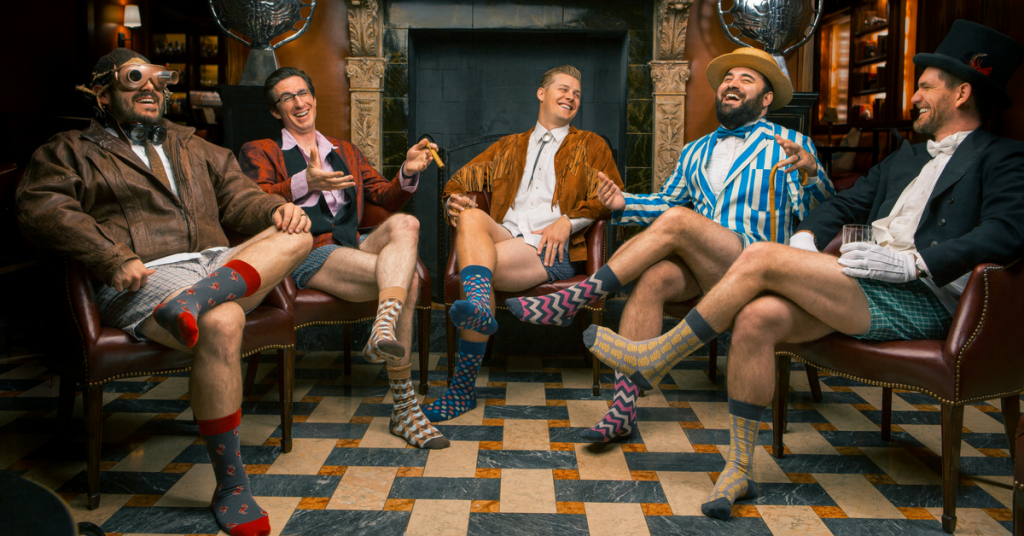 Seeing packages in the mail is probably one of the most underrated and exciting things that happen to us in our digital world. You may know them as the guys on Shark Tank that ripped off their pants.

Foot Cardigan

is a sock subscription that sends you random socks once a month. From holiday themed to socks covered in sushi, be sure to be surprised every time. Their fun, colorful

Instagram

feed is a small taste of what you will receive. We interviewed the founder of Foot Cardigan, Bryan Deluca, about how the company got to where they are today.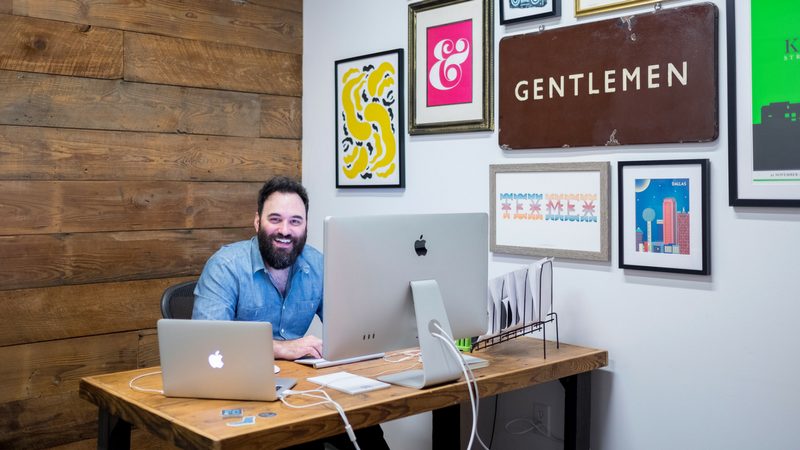 How did Foot Cardigan get started?
We fell in love with the subscription model after seeing that viral Dollar Shave Club video in 2012. Socks are a commodity so we knew we had a shot at having some success within the space if we came at it from a different angle, you know, like a subscription. Et voila!
Why socks?
The 'fun, crazy, fashion' sock trend was just getting going, so we kind of were at the right place at the right time. I had a little experience in sourcing so I was able to find our first factories and get that going. But I really loved the idea of taking this historically boring product, like a sock, and making buying/receiving it fun.
What makes your socks different from competitors?
Over the last four years, I think we've created our niche within the larger sock industry. Of course I think our product is as good or better than other brands out there, so when you're competing, you have to make sure there's just a quality standard there, or people won't buy your stuff. But beyond that, we've really separated ourselves with our design aesthetic. The words 'whimsical' and 'fun' are probably the most circulated within our design team. But really, it goes beyond the socks. It's the brand. The tone. It's unique to our industry.
Describe your subscription service.
Most people don't think about buying socks until they have to. They've got holes in their current ones, so now they've got to go to the store to buy new ones. It can be a hassle. But with Foot Cardigan, we give you something you need (socks), and we give you an experience you wouldn't expect for such an historically mundane product. You get a random pair of fun socks in your mailbox every month. You don't know what you're getting until you open the package. That's one of our customers' favorite things about us. We make the decision for them, and they get the surprise in their mailbox. No one gets fun mail anymore. And we're proof that people still crave it.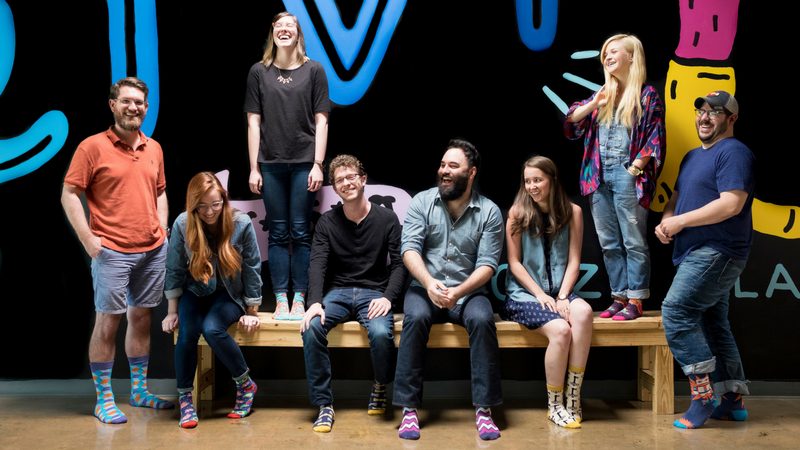 Tell me about your team.
It's really a privilege to work with them every day. They work really hard and are really smart. About half our team is operations and customer service and the other half is marketing/web. It's a good blend of creative people. When I say creative, I don't mean just the designers. We need every position to be creative, with how we respond to customers and how we ship out socks.
Describe your company culture.
It's pretty much exactly what you'd expect from us. Meaning, if you've been to our site or received our socks and you walked into our office, it would make complete sense to you. A lot of laughing. A lot of energy. Whimsical decor. Every person on our team is empowered to do their jobs. And they're encouraged if they make mistakes, because when we make mistakes, we learn and get better. We love taking risks. Sometimes they work and sometimes they don't. We give our team the freedom to think about how to do things better, without the fear of judgement. That matters.
How has being on Shark Tank and HSN affected your business?
The've both been really great. Both are experiences that you never expect to happen, but when they do, you're kind of like 'WHAT?!?! Did that just happen?' But yeah, our business greatly benefited from both experiences.
Do you plan on expanding your product line?
I'm so excited about this. Over the last four years, we've launched four products. In the next 12 months, we have plans to launch almost double that.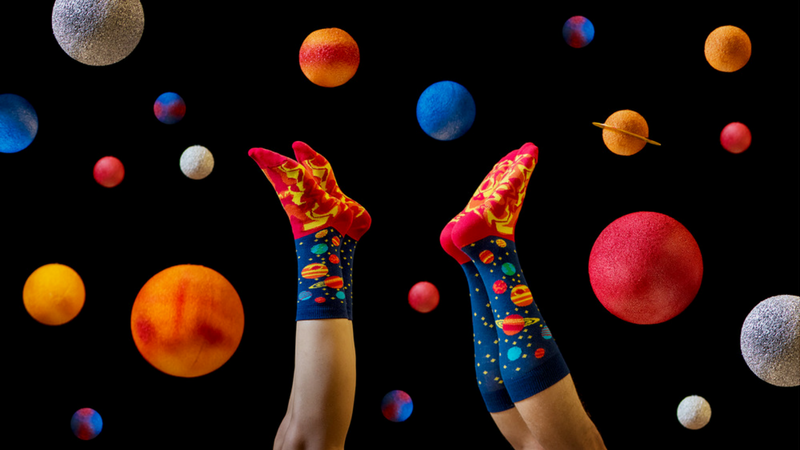 What inspires you?
My family. They are my rock. My three-year old doesn't care that I was on Shark Tank and she doesn't care if I had a challenging day at work. She just wants daddy to cuddle her and play Candy Land. That's really refreshing for me. I thrive off seeing my friends succeed. I have a lot of friends in different industries that are so damn good at what they do. When they have victories, we celebrate, and when they fail, we cry. Being around people who challenge themselves to be the best they can at what they do. That gets me every time.
What is the biggest lesson you've learned so far?
To soak in every single moment of this ride. I find moments every single day to be thankful. I often find myself saying 'I can't believe I GET to do this every day.' Because I'm not guaranteed this will last forever. So I'm going to enjoy it while I can. Tomorrow, the world could decide that socks are terrible inventions and we're going barefoot, and we'd be done. Unless we made socks that looked like people were barefoot....I'll be right back....
What are some obstacles you've come across?
Growth. While it's really exciting to be growing, it's also really challenging. 2/3 of our team have been here less than a year. We've had to create things like an organizational structure, training, etc. Navigating inventory management with our model can be tough, but we're getting there. Oh, and things like at the beginning when we had to figure out how to tell people to buy something that they didn't know was a thing. That was strange.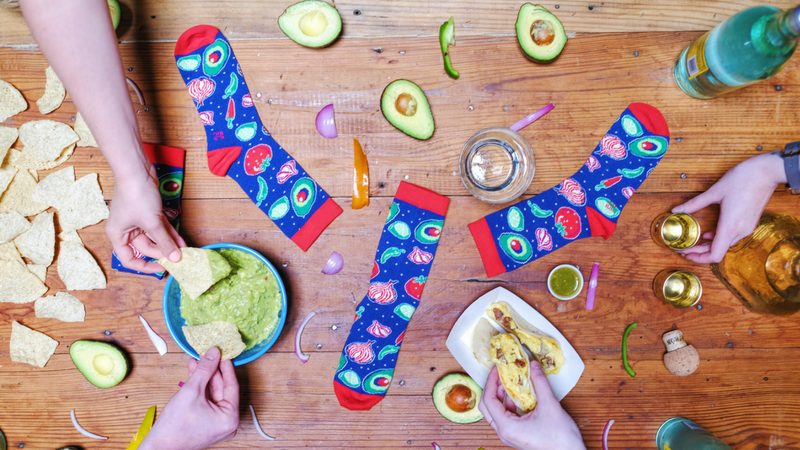 What was the proudest moment for Foot Cardigan?
It had to be the first customer who bought a subscription that none of the co-founders knew. We went ballistic over the fact that someone who wasn't obligated as a friend or family member bought a subscription because they just loved the product. I'll never forget that.
What is some advice you can give to someone building their own startup?
Get over that fear of failure. I see that the most from people. They work on their thing for a couple years and it never sees the light of day. No one will ever care about your thing as much as you do. We had the idea and launched in 2.5 months. It wasn't the best first site, but it sold sock subscriptions. We tweaked it from there. So yeah, just get your thing out into the world. Don't waste time and money building something people don't want. The sooner you push it out there, the sooner you'll know if it's going to work or not. That's invaluable.