Video Is Changing Businesses, Education, And Careers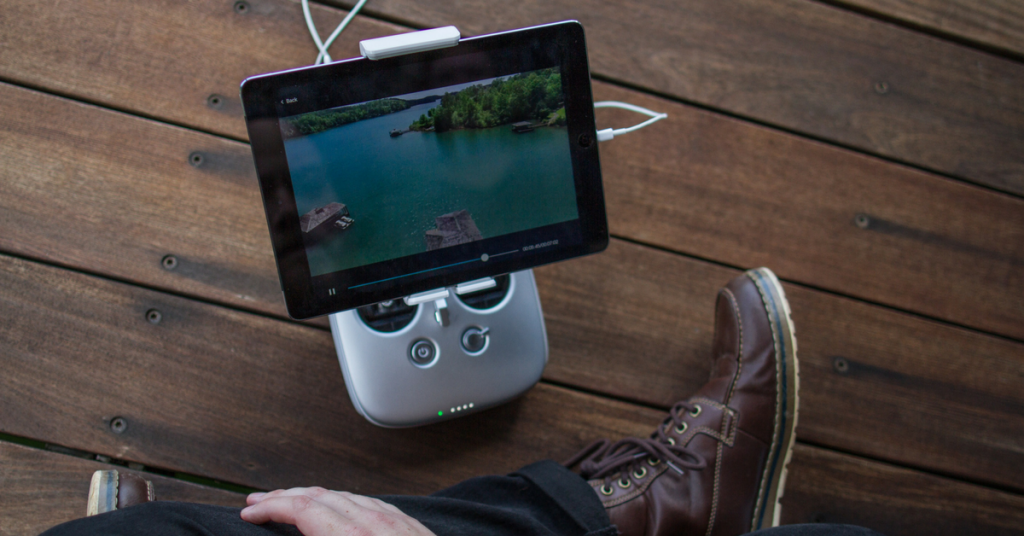 Video seems to have existed for a long time, decades even. Why then, is it causing such consequential changes now? The 21st century has so far proven itself to be the fastest-paced time in human history. This change has prompted conventional industries and organizations to shed their old practices and embrace the digital current. A key aspect of this sweeping current is the refinement and accessibility of video, and its overwhelming presence online. The "viral video" is a key component in the Internet space, and has amassed so much esteem and regard, that it has allowed average individuals to cross over and be showcased in mainstream media. Viral videos usually make an appearance on the main broadcasting channels or on shows like The Ellen DeGeneres Show. The power and scope of video is not limited to viral pieces alone. Entertainment and humor from short clips online, videos have extended to impact every aspect of the physical world from business, current affairs, and education. A single, powerful device has found decades' worth of practices and assumptions to uproot and revolutionize. A prime example is the mannequin challenge, were people freeze in action for about one min. It all started as a college challenge, filmed on a smartphone and shared on Facebook.
Businesses
Businesses have undoubtedly experienced the most positive change with the dominance of video. Videos are now widely used to market products and services that businesses may have to offer. This form of marketing has proven to be more concentrated and effective, and each video is a result of high-end production value and laser-like focus on a target audience's consumption and response patterns.
With the popularity of social networking platforms and the sheer amounts of site traffic, businesses have taken to video to trace online patterns and usage to target advertisements accordingly. This makes for marketing campaigns to be far more lucrative in that they reach the intended audience at optimal times. Video production and video marketing services are encouraging businesses in all fields to use video to attract customers and to reach a new level of engagement.
A teenager scrolling through Facebook with a particular bias towards beauty will have makeup advertisements come across as an endorsed video of a particular brand. Likewise, if any user's online preferences and behavior lean towards software and technology, they are more likely to find a few marketing videos related to the subject during their usual scrolling.
Video is increasingly used in presentations and orientations, to better accustom fresher recruits with business models and practices. A short 5- minute video outlining the core philosophy of a business has a better chance at engaging investors. The online fundraising website, Kickstarter, requires pitchers to publish a video alongside their business model which details their entire product at length. This specific video alone has the power to make or break potential investment deals, and startups often allow a lot of time and attention to go into making this short video exceptional.
Video calling and conference calls are slowly becoming somewhat of a norm. Businesses have found video to be an ever-helpful alternative. Not only are calls easy to arrange and connect, but they can be carried out on short notice and dramatically reduce the costs that usually go into long-winded business trips.
Video is also increasingly used by businesses in training initiatives and programs. This practice stems from the vast amounts of scientific evidence available that proves how learning and retention is linked with visual and sound aid.
Education
Statistics, numbers, and information are better processed via visuals. 40% of the brain's nerve fibers are connected to the retina, which makes the brain's ability to process visuals much more efficient than computing text. This is the reason why video is assuming a more dominant position in modern education and teaching processes.
According to the Visual Teaching Alliance, visuals are processed up to 60,000 times faster than plain text. This has greatly impacted the way teachers approach their jobs, and has allowed a number of companies to invest in the market of providing educational material that supports visual-aid.
Providing visual aid does not only translate into a positive increase in scores, averages, and performance values; the key here is retention and comprehension, and how researchers have discovered that visuals and video improve learning by 400%. Schools and colleges are now reinforcing video in curriculums and courses, to make teaching programs more efficient. The end result is a more competent, able, and lucrative job force, that is able to approach various areas of business with fresh perspectives and ideas. Video is quite literally aiding the development of a smarter, more skilled workforce for future generations. This has vastly changed career dynamics and competitiveness, as well as opened up new careers and professions.
The reach and influence of video is only expected to expand in the coming years. Educational institutions all across the world have begun to replace conventional paper-bound textbooks with iPads containing downloadable texts that feature a number of videos. For subjects such as History and Science where greater retention is required these videos prove themselves to be extremely efficient.
Careers
People can now form functioning careers out of video. The second-most popular website globally, YouTube, is a video sharing network that features a considerably substantial amount of online content creators and entrepreneurs.
These "YouTubers" have managed to gather millions of devoted followers, and content creation has become nothing short of a highly successful career for many of them. These individuals earn a considerate amount yearly by simply creating engaging and thought provoking content with paid endorsements and advertisements. Majority of these online personas go on to star in movies and series, become best-selling authors, and go on world tours. Video has opened platforms that seemed impossible before.
There are a number of Internet celebrities that started off with uploading shaky footage, and have now catapulted into mainstream media platforms. Comedian Bo Burnham began his career 10 years ago in his room, where he recorded himself singing his own pieces. Today, the 27 year old has two specials on Netflix, and has been able to tour and perform stand-up comedy on live television shows.
Leading online sites such as BuzzFeed and NowThis offer 30-second videos to viewers that cover a range of topics. Anything between politics, current affairs, style, and technology trends are covered via short, informative videos. These have become nothing short of the evening news bulletin for much of the online crowd today.
As this year comes to a close, one can only help but marvel at the revolutionary leaps and bounds video has taken recently. What began as an innocent medium to share engaging content and media, has now transformed into something of a business essential, a corporate tool, and a socio-political rallying-point. Though video is still overwhelmingly used for various purposes, a sizable chunk of leading businesses and social institutions have discovered that video may be an excellent tool to engage, market, relay, and educate.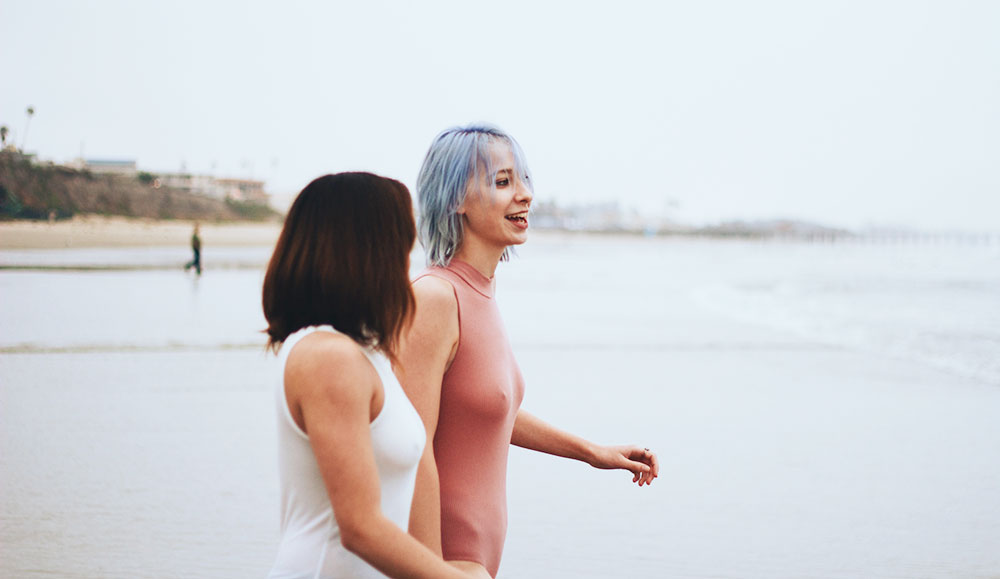 Do you know how to ask for a favor? Asking for a favor might be hard especially if you're the independent type. Like it or not, we need to ask favors now and then if we want to succeed. Favors have varying degrees from the very easy: "please come to the conference call tomorrow" to the onerous "please introduce me to your contact at Apple". Lucky for you, people like doing favors. Studies show that people comply with requests to avoid awkwardness and it also suggests that favors are less of a burden than we think.
But regardless of studies, asking for favors can still feel strange. Therefore being deliberate in the way you ask a favor can make a big difference in the outcome. When asking for a favor, remember the following:
Set the stage: "I need to ask a favor"
Provide reason
Provide means of escape
The phrase, "I need to ask a favor" is a very powerful verbal contract. It also implies reciprocity. If you help me now, you can ask a favor from me in the future. This two way relationship of give and take acknowledges that the favor is not totally one-sided. But aside from this, it also makes the other switch gears into receiving mode. This will give your friend time to have an "uh-oh" or "happy to do so" moment. Consider these:
"Friend, can you cover my shift tonight? I'm not going to make it due to an emergency" or
"Friend, I have a favor to ask. Is it possible for you to cover my shift tonight? I have an emergency".
In the first scenario, the friend is off guard and might feel that he has to do the favor. In the second scenario, setting up the stage to ask the favor gives your friend a second or two to decline or accept the favor.
The Reason
According to Robert Cialdini's book, Influence; giving a reason to your favor increases the chances of a positive response. If you know how to ask for a favor be sure you're providing a reason makes people react positively even if the reason is makes no sense to the request. People like to know that they are being asked something. If you're asking a millennial for a favor, consider reading this article  about 5 things you need to know about Millennials. It'll give some insights on what makes millennials tick.
The Escape Clause
When learning how to ask for a favor, it's good to keep in mind an Escape Clause. People are inherently good especially when they are asked to comply with a request. This is because giving is better than receiving. However, when you ask a favor your goal is two-fold: getting what you want and making the giver feel good about helping. The best way to do this is to provide and escape clause so that your friend can graciously decline in the event that they cannot do you the favor. Remember you are giving them the choice to comply. You are not commanding them.
Good Escape Clauses Include:
"I understand if you can't help. But I thought I'd ask".
"I understand if you can't come because you're busy".
"I would like an introduction to your friend from Apple but I understand if it makes you uncomfortable".
Friends and colleagues cannot always come through when you ask them a favor due to a variety of reasons. However, you can always ask them favors with grace and gratitude so that you maximize your chances of getting what you want. Hopefully you will be able to pay back the favor once they ask something from you.
5 Things You Need To Know About Millennials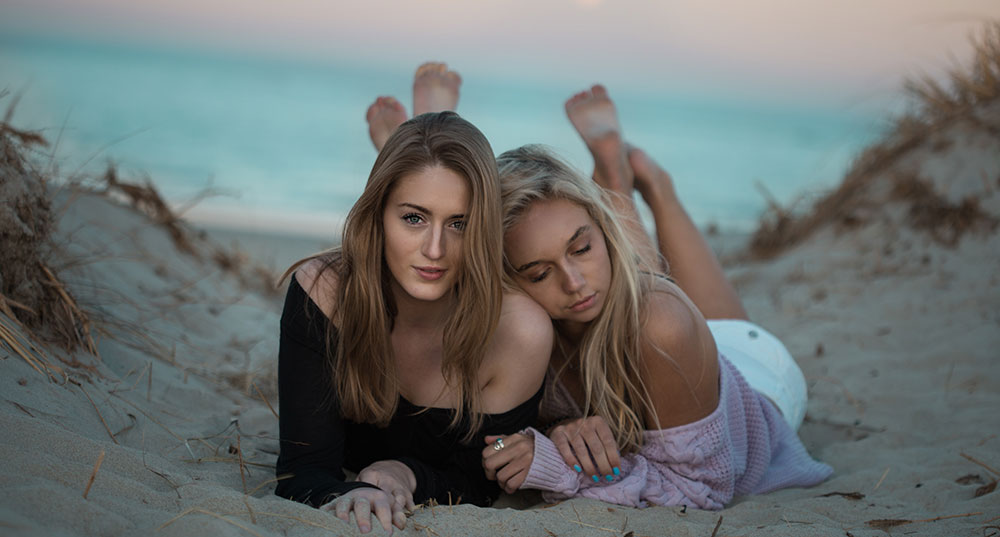 Millennials (aka: Generation Y) are an interesting breed.  We've experienced quite a drastic change within our lifetime and the way we communicate with one another is very different than the generation before us.  Unfortunately we're not that easily understood and people tend to categorize us without knowing all the facts.  Below are 7 things you MUST know about millennials before you begin to make judgement.
It's harder for us to get a job
Contrary to what others may think, our generation aren't fortunate enough to get a job with just our high school degree.  For most of us, a Bachelors is barely enough to get accepted.  Our parents and grandparents had it much easier than we did in this department.  Demands for our education is increasing, our cost of living is higher, our student loans are piling higher than we'd like…and job opportunities are scarcer than before.
We're not buying Houses
We're considering many other alternatives as most of us still prefer to be in the cities where our job opportunities are highest.  And unfortunately that also comes with a very high rent, so we prefer to room with others to save on living expenses.  And we're also marrying much later as well, so the need to have our own american dream house doesn't need to be realize so early.
We're not driving anymore
Again…back to the whole idea of cost of living rising.  It cost on average anywhere from $500-$800 a month to own a car in most cities, and that's not even including the cost of parking and tickets you're likely to rack up.  With Uber and Lyft in most major cities nowadays, we're looking at other alternatives to driving.
Not all of us are Entrepreneurs
Yes…it's true.  With the boom of entrepreneurs in the recent years, it's easy to assume that most millennials are following similar footsteps as Zuckerberg and Jobs.  The truth is, although the idea of running your own startup is very appealing, most of us are actually straight up trying to create a profitable company.  We're still for the same dream, except without the early-stage hustling and grinding.
We want to work for a cause
The work we do does define us, and as Millennials we're NOT okay with settling for a meaningless job that simply pays the bill.  The job doesn't have to be high paying, as long as the work we do is meaningful and we are apart of something that's making waves.
15 Business Ideas to Start Today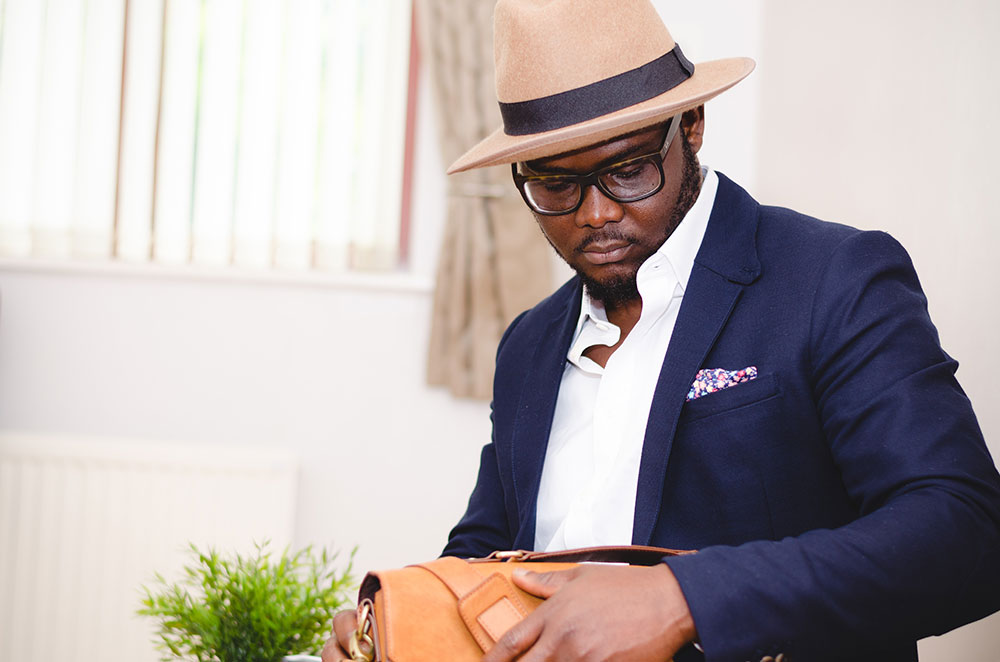 Here's 15 business ideas to start today. More and more people want to start their own business. The good news is that starting a business no longer takes months of market research and thousands of dollars in capital. In fact, there are business you can start today with little or no capital. Here are some ideas.
1. Freelance
There is an estimated 54 million Americans who have joined the freelance army. You can do anything from blogging to web design. Freelancing is attractive because hours are flexible and you can work from anywhere.
2. Buy and Sell
You can buy and sell anything with the help of sites like eBay, Etsy and Craigslist. You can start by selling stuff you no longer need and go from there. You can also check out drop shipping and affiliate marketing.
3. Tutoring
Start your own tutoring business at home or through the web. If you are good at something like math or science, there are people out there who need help. You can do this online or contact schools nearby to advertise your service to set up tutoring at the student's home or a coffee shop.
4. Accounting/Bookkeeping Service
You would be surprised how many businessmen do not know how to do their books or set up an accounting system for their business. If you are an accountant and want to go into private practice, advertise your service through flyers or word of mouth. Tax accounting is a lucrative field since many businesses can do day-to-day accounting but don't have knowledge regarding the tax aspect.
5. Repair Service
It can be computers, cars, gizmos, furniture, or TV. People are always surrounded by technology and chances are, they get broken. If you have talent in repairing, set up a repair shop at home or at a commercial space, and advertise your business.
6. Landscaping
If you enjoy being outside, plants, flowers, and gardening, start a landscaping business within your neighborhood. You start by making your front yard fabulous and people will come and ask about your landscape.
7. Interpreter
If you are fluent in another language, you can have a business as an interpreter or translator. Offer your services to individuals or start an online business transcribing books, letters, or manuscripts.
8. Social Media Manager
Managing different social media accounts can be a full time job and many businesses outsource these to the pros. If you have talent in managing and engaging social media accounts, this can be a business you can start at home.
9. Event Planner
This is a good business for somebody who likes planning and organization. You can organize events, weddings, and parties. You can expand this business by providing other service like invitation printing or cake baking or you can simply affiliate with vendors and take commissions through referrals.
10. Tour Guide
If you have local landmarks nearby, start a tour guide business. You don't have to have prior knowledge about the site, but it can help. Do research to be familiar about the tourist spots to make the tour enjoyable.
11. Financial Planner
You need to be a Certified Financial Planner (CFP), but if you already are, offer your services to people who need help in getting their finances in order. You can help them get out of debt or secure their future.
12. Music Teacher
If you play an instrument and have a love for teaching, become a music teacher. You can have people come to your house or visit theirs for a one-on-one session.
13. Cleaning Service
There are many different directions to this business. You can focus on offices and do cleaning after office hours. There are homes that require cleaning or small businesses that need help every now and then.
14. Personal Assistant/Errand Runner
There are many busy people today who do not have time to do their errands. The good news is that you can capitalize on their busyness and become their personal assistant. Check out sites like TaskRabbit or Care.com.
15. Babysitting/Petsitting/Housesitting
This job is not just for teenagers. There are many adults who do this kind of job professionally. We all know why babies need sitters, but some pet owners and homeowners do not like to leave their pets in kennels or houses empty. In cases like this, they want somebody present to personally take care of their pet or property. If you want to do this professionally, personal reputation is important.