"Throw" Pillows and Jammies: Philadelphia Pillow Fight Flash Mob 2017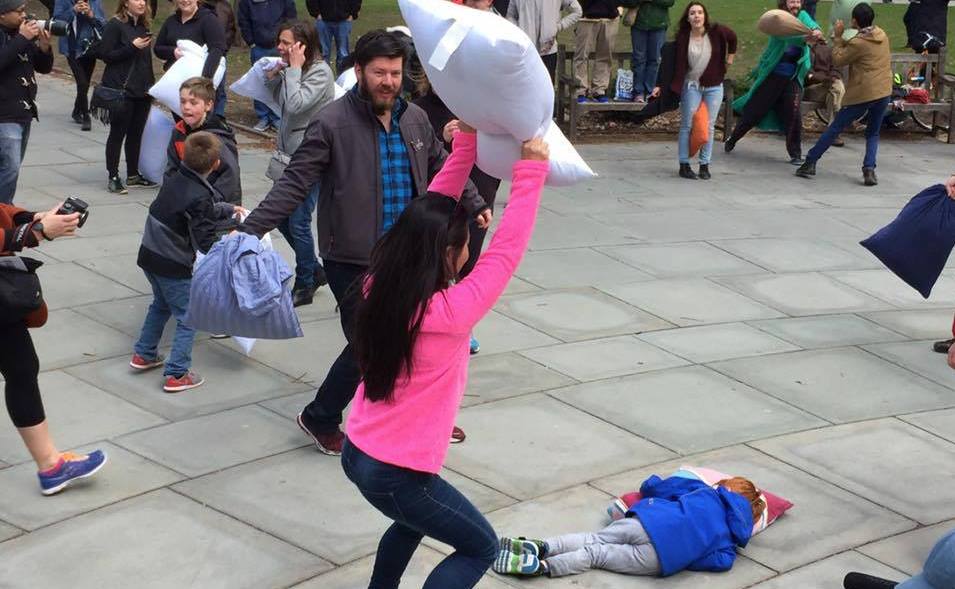 Despite the fact that it was April Fool's Day, this event was no joke.  At the stroke of 3:00pm Pennsylvania natives of all ages and backgrounds congregated in Washington Square Park in Philadelphia to engage in war… pillow war.
The national pillow fight flash mob was apparently inspired by the movie Fight Club, where men came together to strip themselves of society's identity and reclaim their raw masculinity through bare-fisted boxing, Pillow Fight Clubs started springing up all over the world.
What I saw at yesterday's pillow fight was basically the same thing, just gentler, fluffier and more diverse.  The fight originated in London and Vancouver but the tradition quickly spread to San Fransisco and Manhattan.  Eventually, in March 2008 it became an international affair.
Events like these are a happy reminder about the best parts of humanity.  Children as young as three, college students in onesies, parents, couples, neighbors, and seniors alike were participants armed and ready with pajama armor, shields of duvet and weapons of fluff.  Lighthearted in its nature (and also free) community events like these can hardly be described as actual "mobs".  If anything they highlight the fun and creative members of the community, drawing them out into a unique affair which serves no purpose other than silliness and play.
Platforms like Facebook exponentially increase the awareness of events like this.  On the "Philadelphia Pillow Phight" event page, almost 6000 people were marked as interested in going, and almost 900 are marked as having gone.  This pales in comparison to the satellite pillow fight flash mob in New York City.  Coincidentally also held in a park called Washington Square, the New York Pillow Fight Facebook page marked 8,400 people as interested in the event and 1,700 having actually gone.
It's only a matter of time before innocent events like this sport big name sponsors looking to cash in on a free ride on some viral marketing.  Luckily, the Philadelphia Pillow Fight still seemed innocent of this.  The only exception were two dudes in yellow hoodies who rolled up with two large rolling tubs labeled Nesquik.  Maybe not the drink of choice I would have in mind while thirsty after an hour of slinging pillows, but the tirelessly hyper children and thirsty teens seemed not to discriminate against the sugary-yet-free beverage.
It was said that all pillows would be donated to the homeless at the end of the event; however, after staying the full duration of the event, I didn't see anyone who seemed to be collecting pillows and preparing them for redistribution to those in need.  Hopefully, when the page claimed that they would "give the pillows to the homeless" they didn't mean that they'd be literally left (like liter) in the park for the homeless to come and claim themselves.  But despite this mystery, the event was a blast.
Flash mobs, a byproduct of the internet's capacity for virility, have been a fascinating phenomenon for over a decade.  We've seen prime examples of flash mobs in everything from catchy out-of-no-where public musicals, wedding proposals, and more explicit displays such as the Philly Naked Bike Ride (an event where people literally show up naked on biked and ride around the city).  Who knows what kind of events Philly will come up with next?  I'm more than excited to find out.
NOTE: I spoke with the event organizer! Pillows were successfully collected after the event.  Good stuff.
Top 10 Android Phones Under $500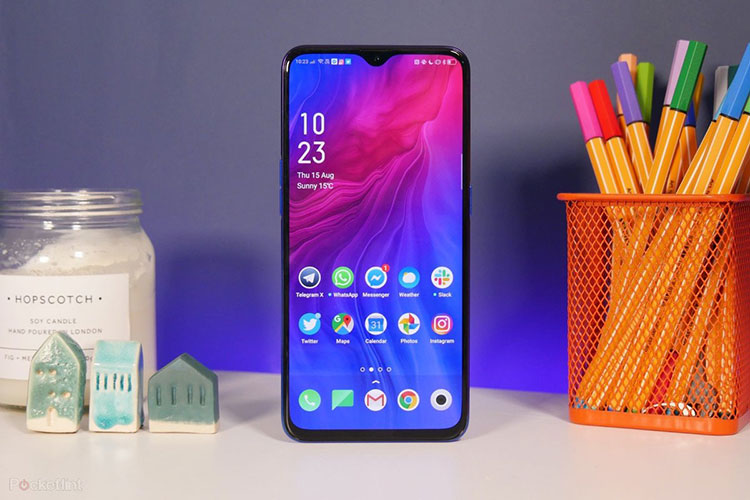 If you are scouting for quality Android phones under 500, look no further.
We all know that smartphones are almost a necessity nowadays. But some models are just too expensive to obtain. And that is why we are here to help you.
Here are the best Android phones under 500. Our list was based on overall performance, display, features, and price.
1. Oppo Reno Z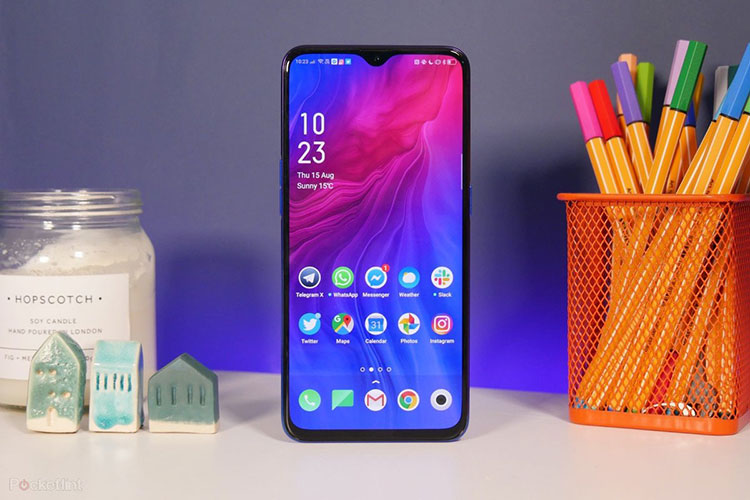 A quality smartphone doesn't have to be expensive. And that's what Oppo Reno Z shows us all. One of the best things we love about this Oppo model is its sleek and stylish design. You will also enjoy the gadget's AMOLED display.
Now, if you are a fan of bigger devices, this should do you good. However, if your hands are quite small, it could be a challenge to use. While it isn't readily available in the US, you can get yours from other regions.
Price: $499
2. Sony Xperia 10 Plus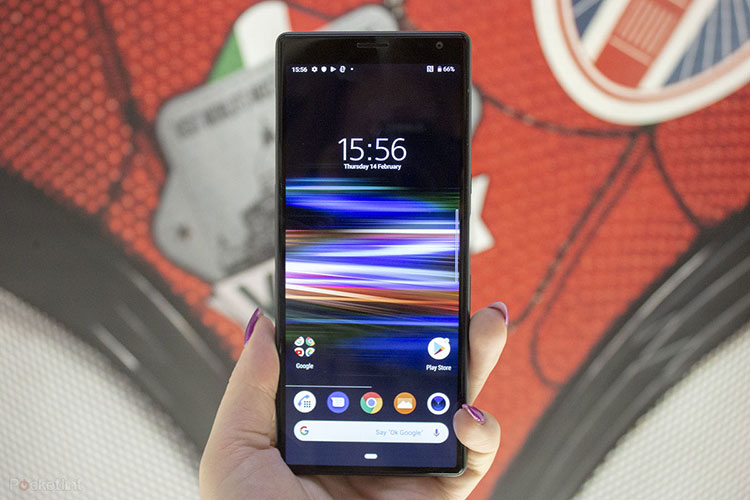 With Sony Xperia 10 Plus, you can enjoy watching videos for hours because of its decent-sized screen. There are different colors to choose from. They have black, silver, gold, and navy. As for its fingerprint sensor, left-handed users might find it a bit hard to use.
Price:$345
3. Google Pixel 3A XL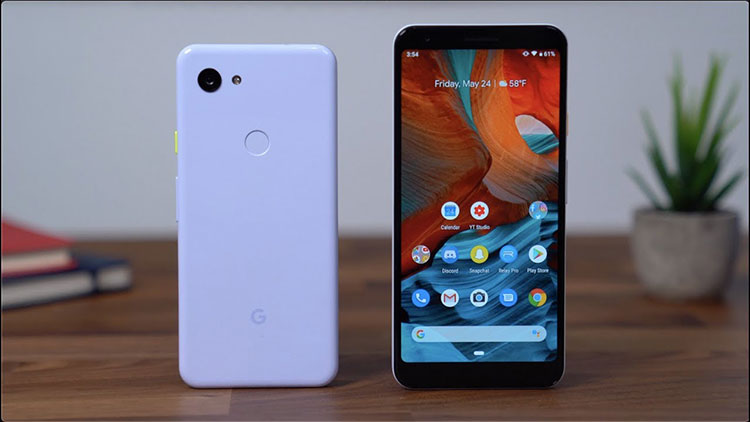 Google Pixel 3A XL has an amazing camera so you can enjoy immortalizing memories. It also has good battery life. Couple that with a great display, and you have the perfect device for watching videos. The performance is one of the best in its tier. We have to say, the software build is also commendable. For its price, we honestly think that you get more. It is indeed worthy of your investment.
Price: $479
4. Nokia 7.2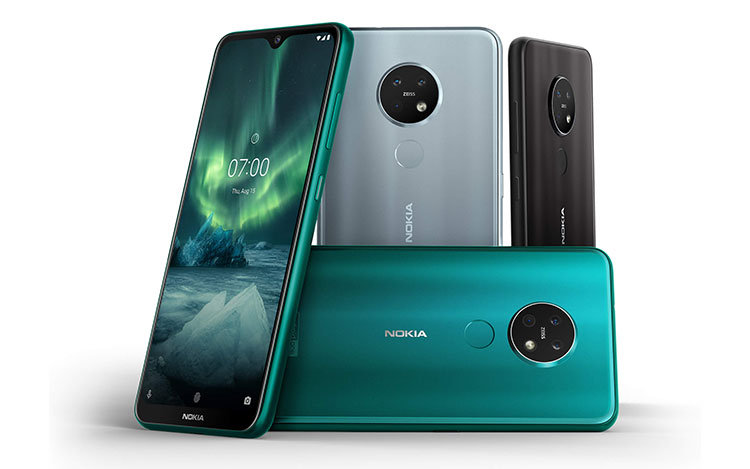 Here's another smartphone that boasts strong performance. Nokia 7.2 is one of the best devices in its category. You will be pleased with its design and the camera is fairly decent as well. The display is not the best, but it isn't too bad either. 
Price: $371
5. Samsung Galaxy S9
Even if this model was released last year, we can still say that it's an outstanding smartphone. It has great hardware, impeccable performance, and a quality camera that can take decent photos and videos.
You might want to get yours in coral blue. Other choices are lilac purple, titanium gray, and midnight black. The battery is phenomenal as well. This is ideal if you are traveling for long hours and you forgot your charger or portable power banks. And lastly, the speaker gives a clear sound which is perfect if you are streaming videos.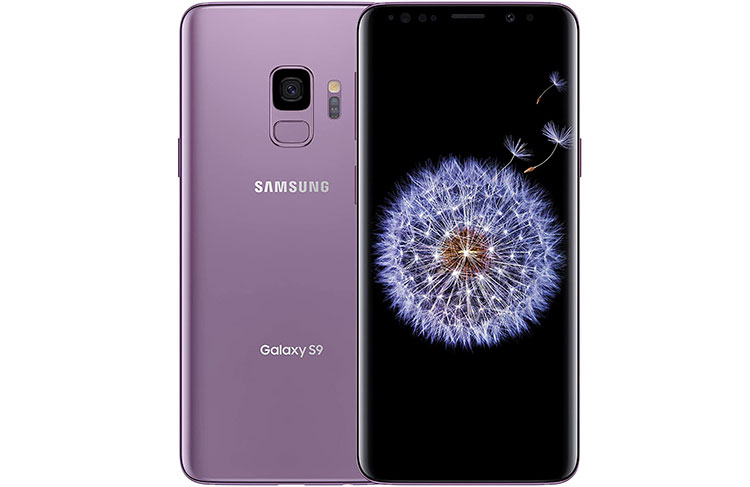 Price: $399.77
6. Xiaomi Mi 9T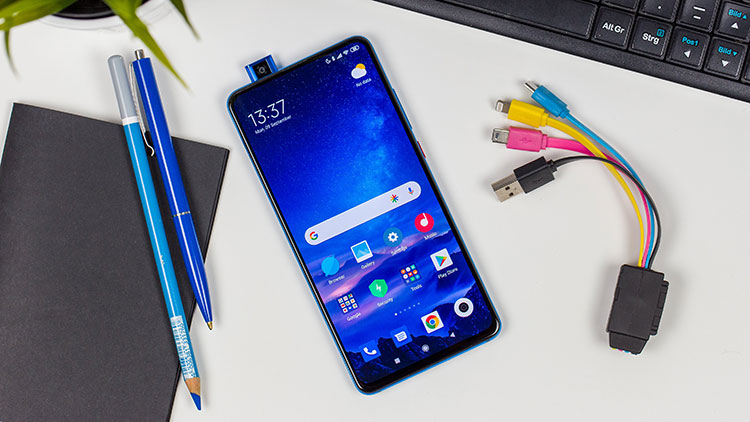 Xiaomi Mi 9T has a 6.39-inch full display and uses an outstanding screen technology. You will enjoy vivid colors when you look at the photos and watch videos. The fingerprint sensor works seamlessly as well.
One downside though is that the screen tends to be slippery. You better get a separate silicone case if you are to choose this. The pop-up selfie camera is interesting and the mechanism is said to be good for 300,000 cycles.
Price: $245
7. OnePlus 7T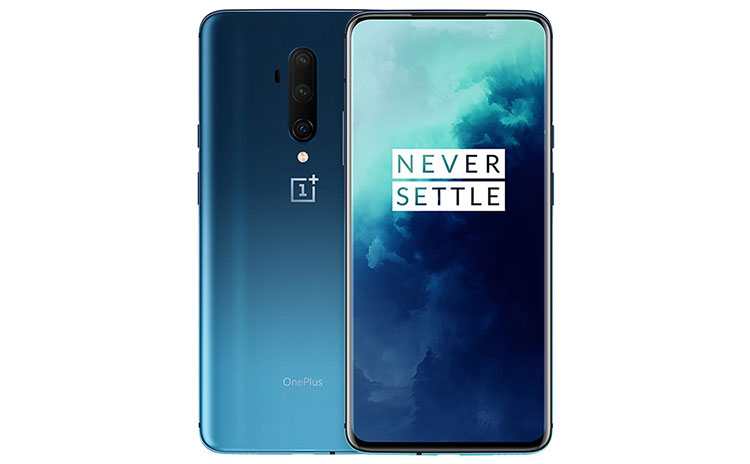 We've heard a lot of raves about OnePlus 7T and that's why we were so excited to test it out for ourselves. Indeed, this smartphone has quality software, top-notch performance, good build, and a fast-charging feature. There's one thing that we didn't like about it though. The camera bump isn't too appealing and can be distracting. But overall, it's a great buy.
Price: $499
8. Huawei P30 Lite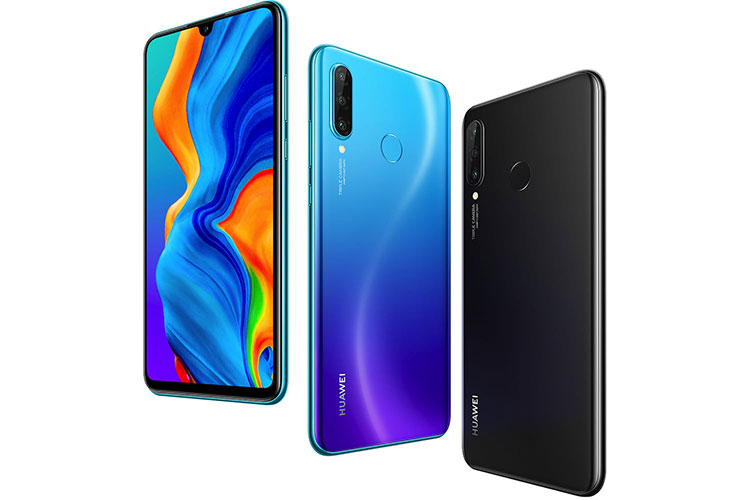 Huawei P30 Lite looks fancy which is why you won't think that it's a smartphone below $500. The design is also eye-candy. While the display is not top quality, it's not mediocre too. You can still enjoy videos with ease using this model from Huawei.
And if you want amazing photos that you can post online or even possibly print, this phone will surely deliver. It honestly deserves a spot in our list of Top 10 Android Phones Under 500.
Price: $250
9. Moto G8 Plus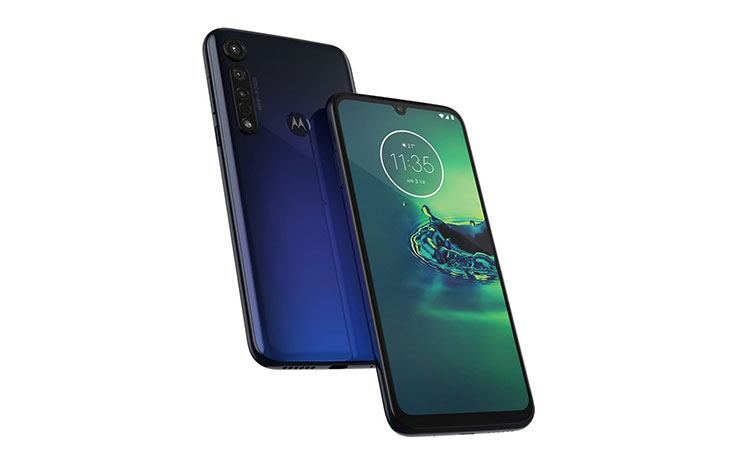 Motorola has been creating quality budget-friendly smartphones and we expect nothing less from Moto G8 Plus. First of all, it has a decent battery life that can last for longer hours. They also made the model more user-friendly so that's another reason to get your hands on this unit. Although, this is not the best smartphone if you love to take photos.
Price: $205
10. Samsung Galaxy A50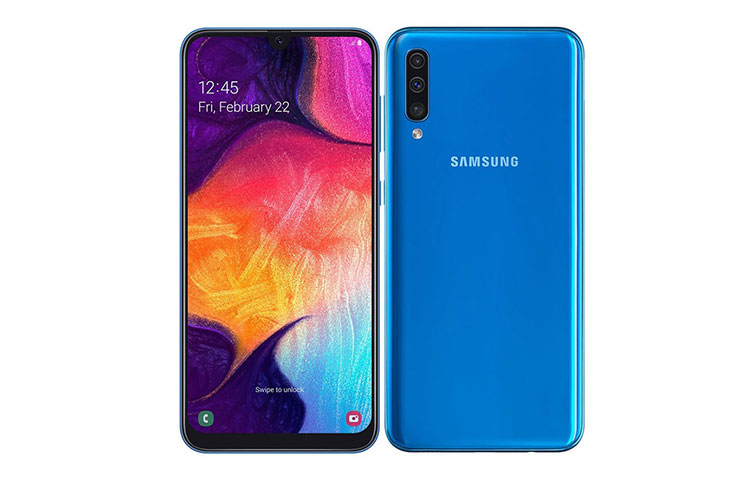 And the last one from our top Android phones under 500 is from Samsung. The best things about the smartphone are the camera, battery, and its in-screen fingerprint feature. The build is strong and the design is pretty straightforward. Some areas of improvement could be on the speakers. But for the price, we should expect minor shortcomings.
Price: $349
Conclusion
Affordable phones do not mean that you have to compromise the quality. That has been proven with our Top 10 Android Phones Under 500 list. But personally, our team recommends OnePlus 7T. It is one of the high-tiered models on the list, but you get to enjoy more than what you have paid for.
Hedgehog Umbrella: The Umbrella For All Seasons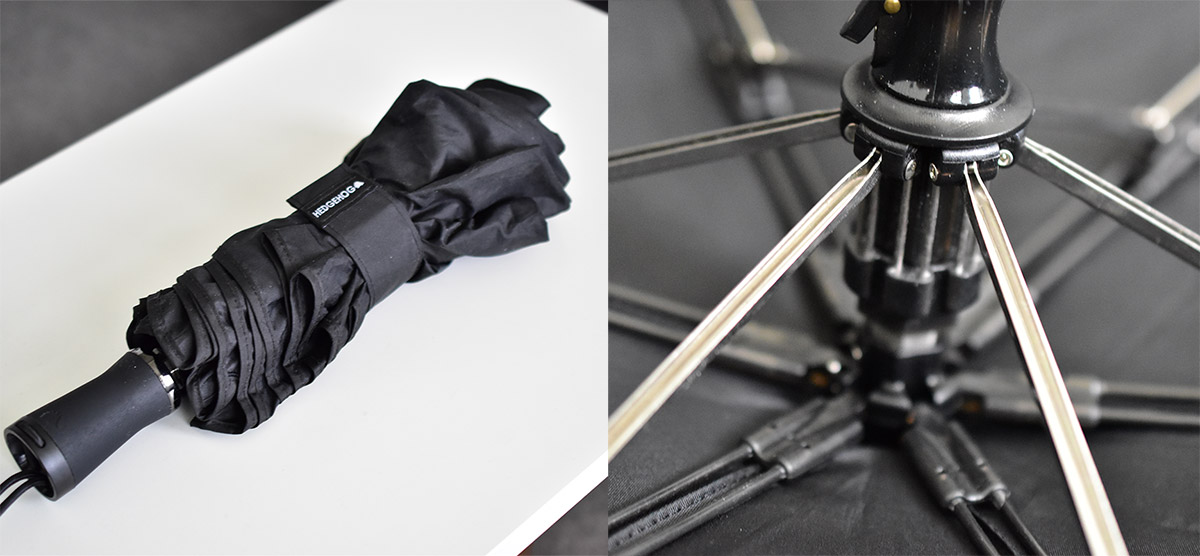 With the stormy season just over the horizon, what better time to invest in a high-quality umbrella other than now?
Introducing the Hedgehog Umbrella; a compact umbrella that is able to withstand strong winds up to 70mph without breaking. Yes, 70 miles per hour winds, that's a category 1 hurricane.
The structure was inspired by automobile technology. Its WINDFlex system can confidently withstand anything nature has to offer. Its carbon fiber construction, a sturdy stainless steel frame, and polycarbonate joints makes it feel indestructible.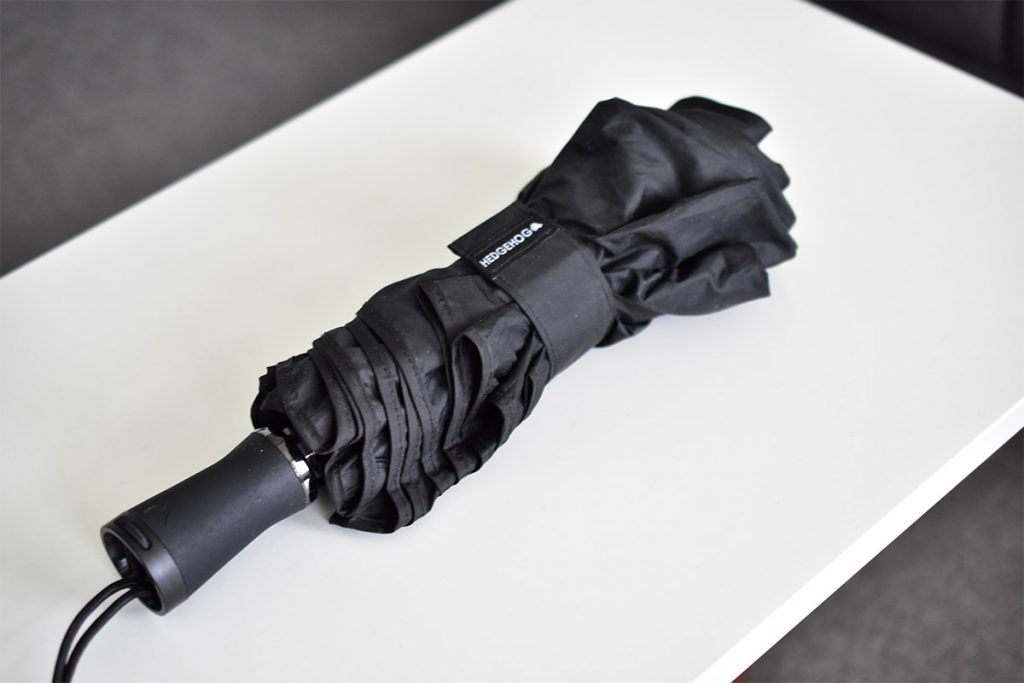 You might be wondering, why in the world would someone need an umbrella that can hold up or withstand hurricane-level winds? Why not? I can't even count how many umbrellas I've gone through these past few years. Not many can survive an entire year of normal wear and tear. And if ever given the opportunity to go Mary Poppins in a Category 1 hurricane, count me in!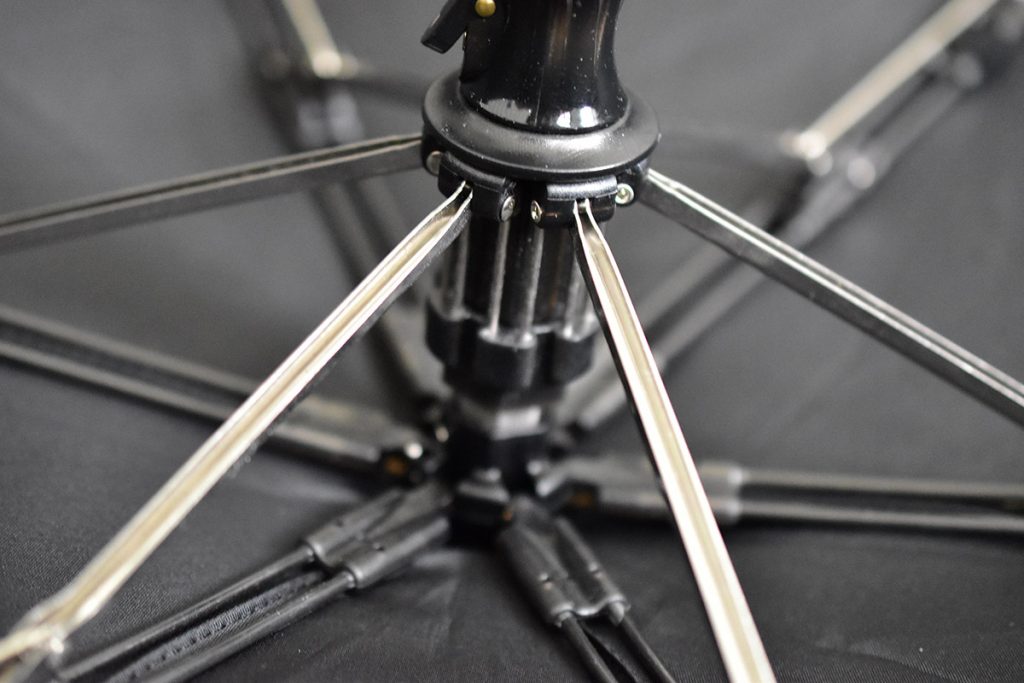 But the hedgehog umbrella provides a solution to a problem we always tend to sometimes overlook. As its company has boldly stated, "the hedgehog umbrella is engineered to be unbreakable, tested to the extreme, and backed by a global lifetime warranty."
To understand this statement, let's have a look at the different aspects of what makes the hedgehog umbrella amazing.
Fashionable and Customizable Canopies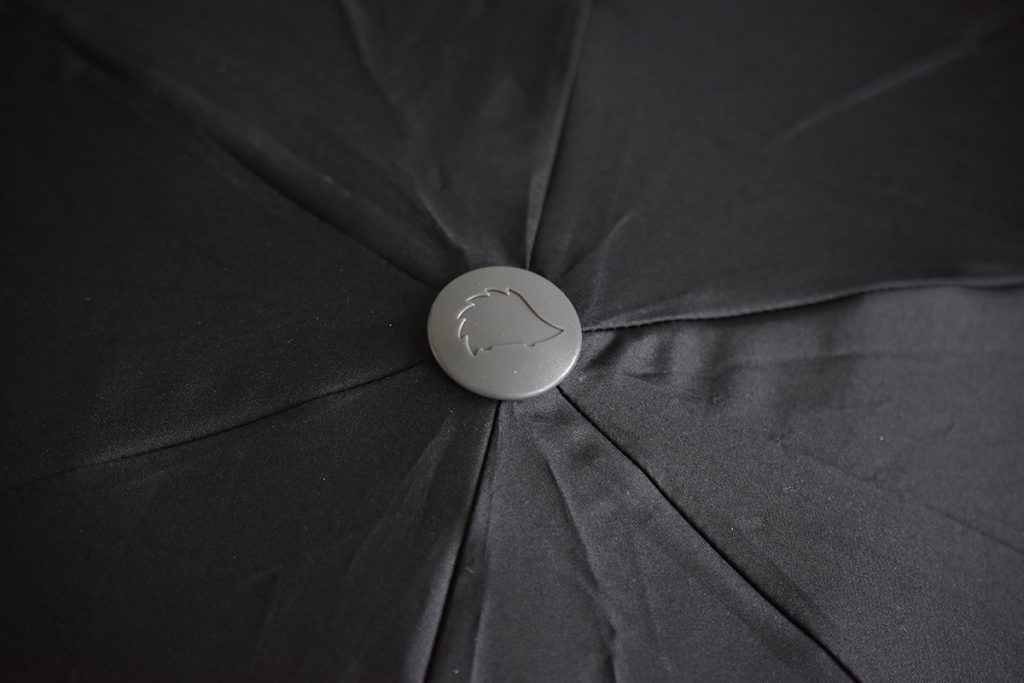 With the hedgehog umbrella, you can choose from a variety of colors. The canopy is comprised of a 210 thread count Pongee fabric that is water repellent – which is thin sturdy. It is also built in a way that you can easily switch out canopies if the need arises.
The hedgehog umbrella will also be releasing an option in the near future to customize your own canopy via uploading an image. Now your dream of having an umbrella with your dog's face on it can come true- or not.
Short and Practical Umbrella Shaft and Handle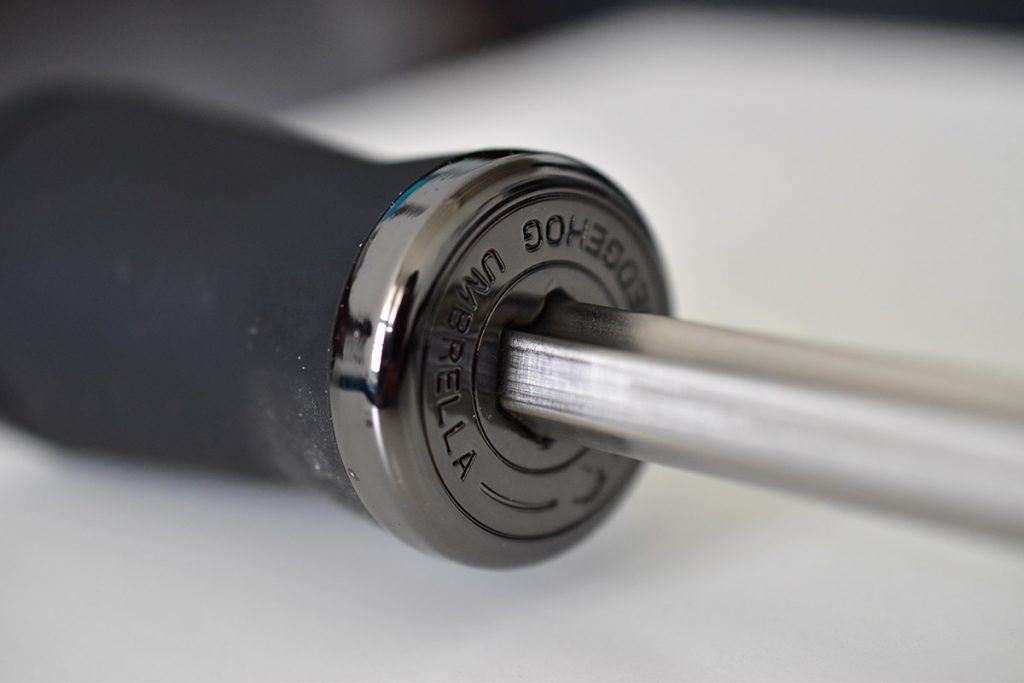 The hedgehog umbrella also comes with a nylon slip-on cover so you can easily store it all tight and snug like. Once collapsed and ready for storage, the umbrella is only 13 inches long and weighs 1 lb, making it easy and practical to bring along with you anywhere.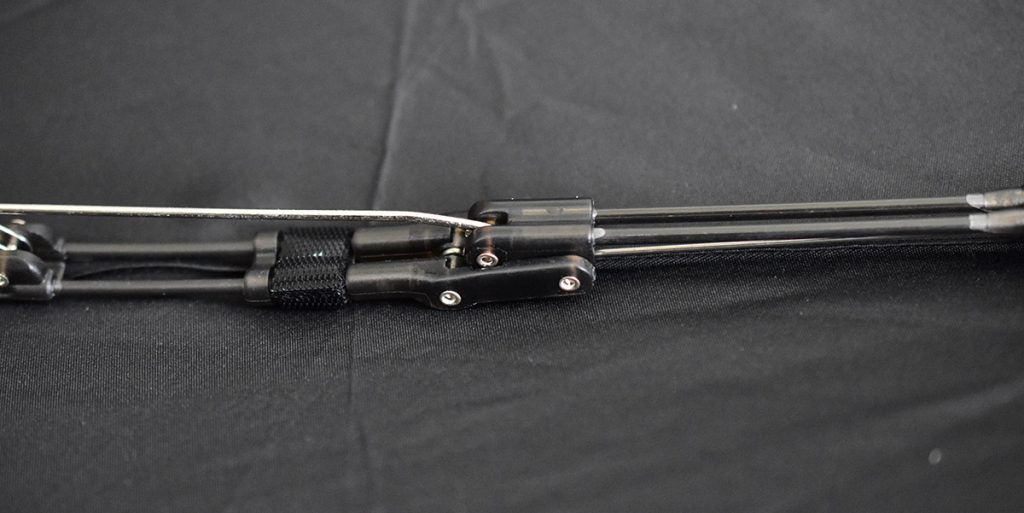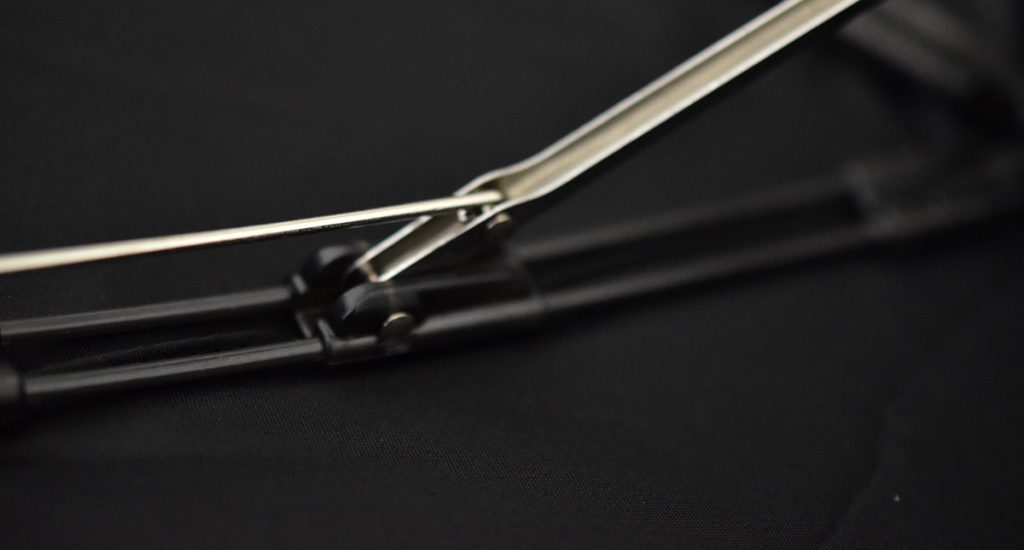 Unfortunately, the hedgehog umbrella does not come with an automatic button for deployment. Though priced at $99, it is a fully manual umbrella. But at the same time, the automatic machinations are what makes umbrellas weak, so though the hedgehog umbrella sacrifices a little bit of luxury, it makes up with emphasizing its bold statement of being "unbreakable".
On that note, to deploy the umbrella, one just needs to hold the handle and use the other hand to push the frame up towards the lock at the top. To close it, one just needs to press the button at the center to unlock the lock mechanism.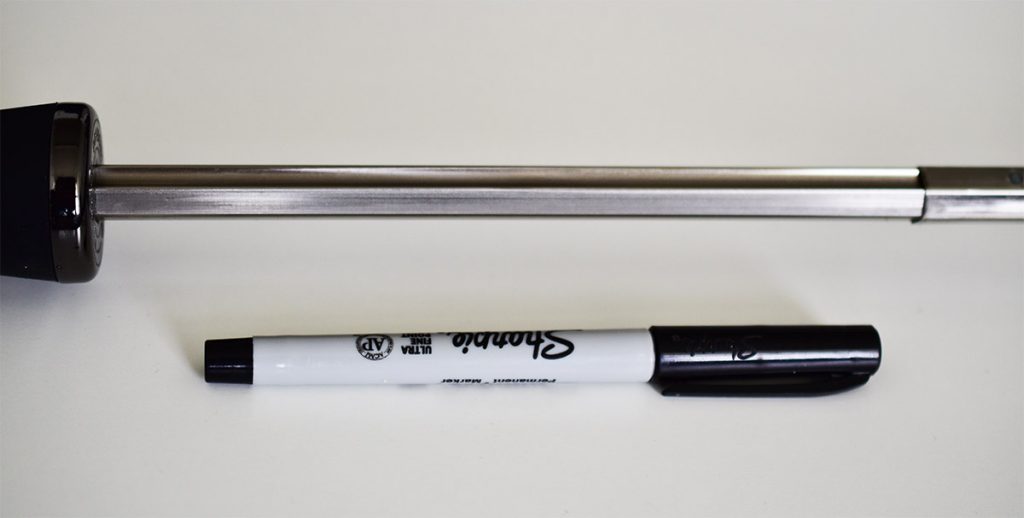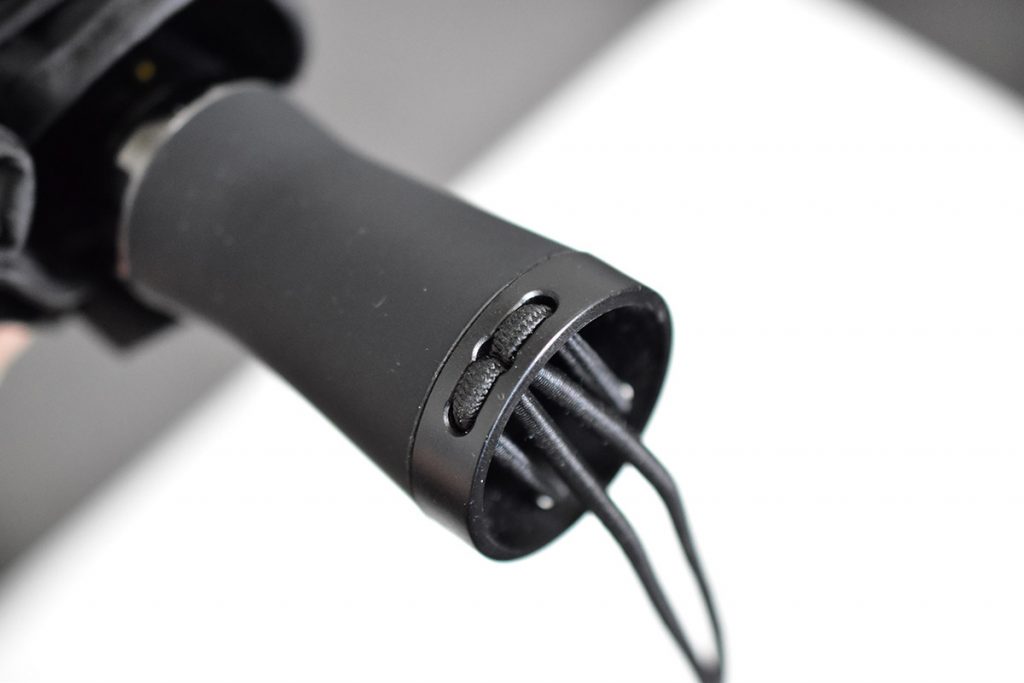 The handle is thick, making it easy to grasp giving out a feeling of sturdiness and dependability. The overall feel of the hedgehog umbrella gives out a sense of comfort. Even though it's made of high-grade materials able to withstand hurricane-level winds- it's petite structure and design can sometimes make you forget.
Width Capacity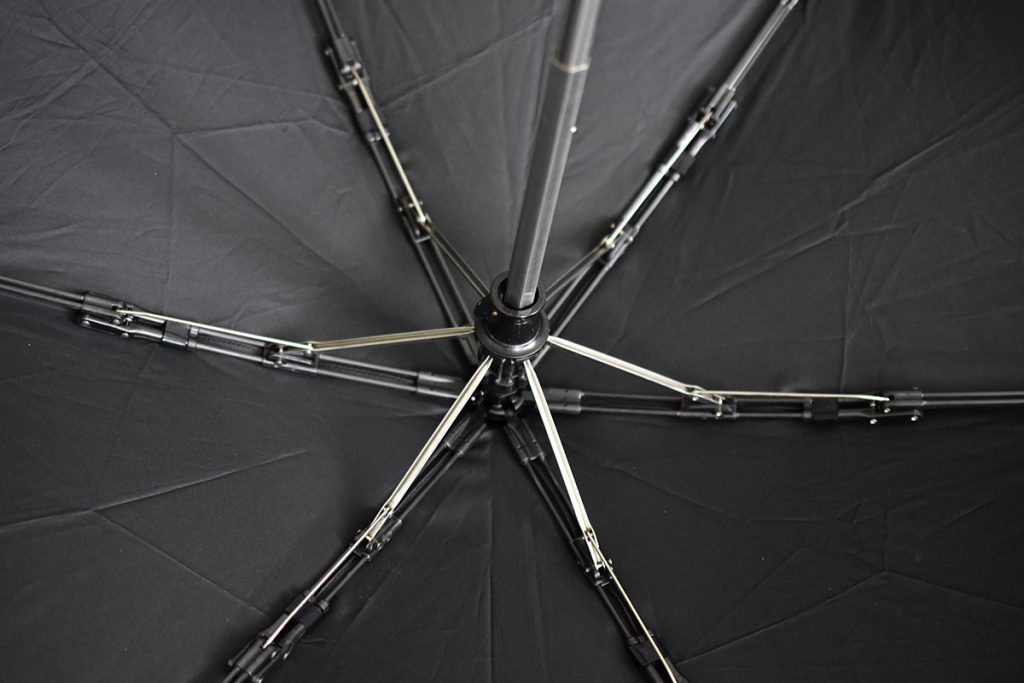 When fully deployed, the hedgehog umbrella can comfortably fit two people within its canopy span. So you don't have to worry if this umbrella can fit you and your significant other because yes, it can.
To summarize, the hedgehog umbrella has the ability to:
Be unaffected by 70MPH winds
Interchange canopy
Design your own canopy (for the fashionista inside all of us)
Provide lifetime warranty
Ensure practicality and be built using high-grade materials
Wrap Up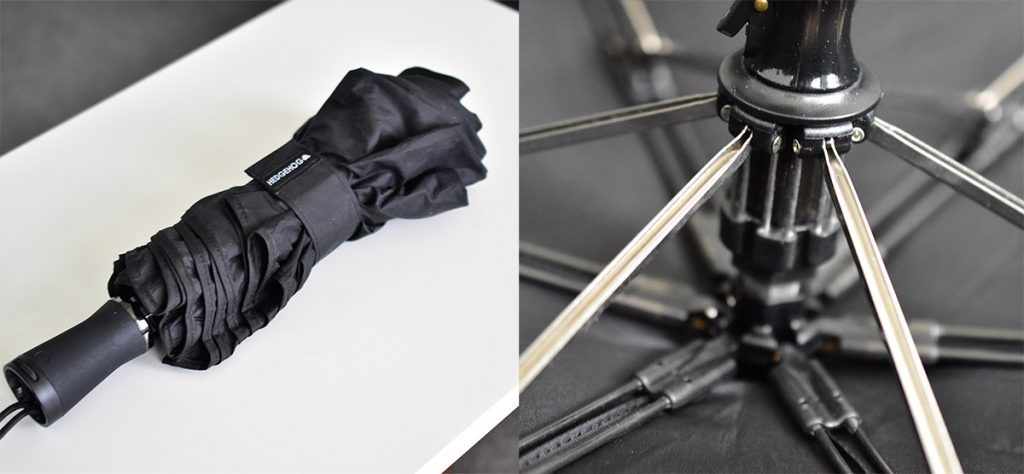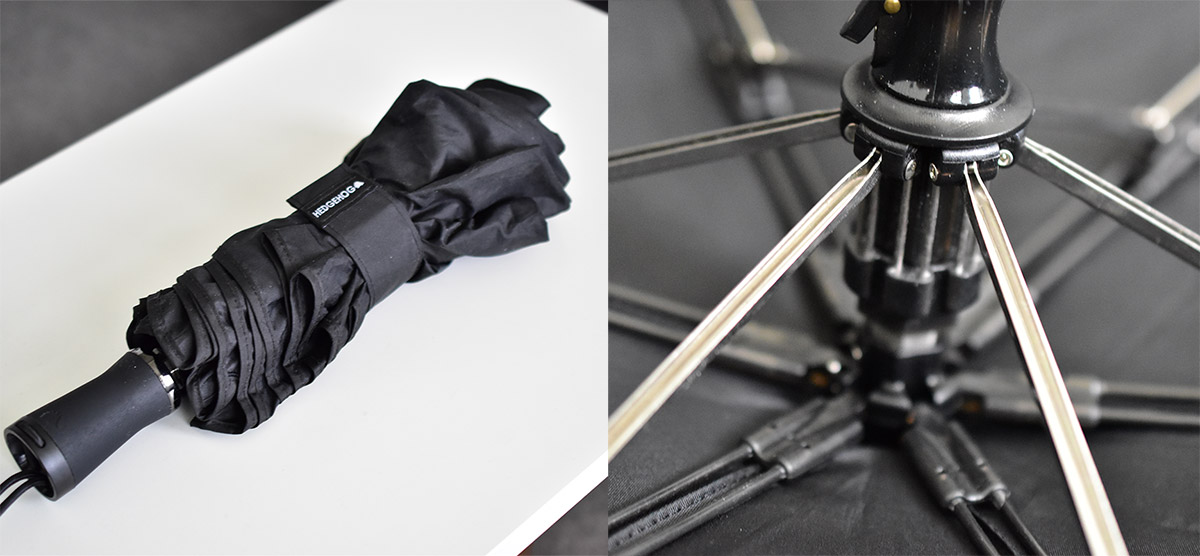 Gone are the days when you have to lower your umbrella or to make sure you're walking downwind just so your umbrella won't break. Gone are the days where you have different separate umbrellas for different occasions; be it windy, rainy, or sunny – the hedgehog umbrella is a star for all seasons. The hedgehog umbrella can be the best friend you never knew you needed. Be it rain or shine, it will be there for you – protecting you. 

At $99, the Hedgehog umbrella is an investment. Given the solid and unbreakable construction, elegant design, and life-time warranty, it's well worth it. There aren't many premium umbrellas at this price range that can compete with the Hedgehog in terms of sheer value and utility.
How To Successful Deal With Stress Like A CEO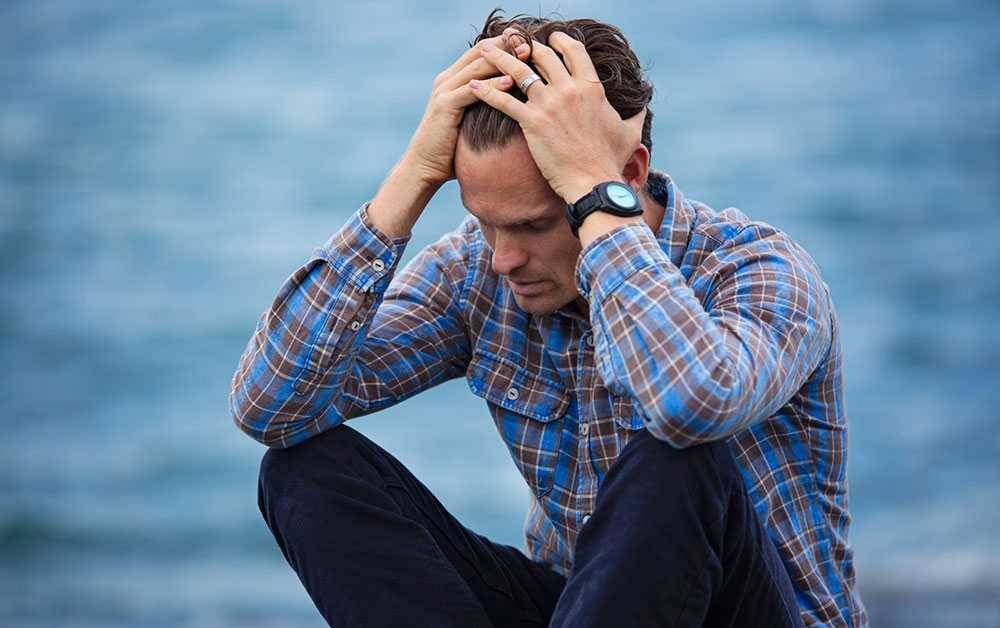 You've encountered stress countless times. And everyone has their own way of dealing with stress. Whether it's taking a quick walk, drinking some water, or reading, knowing how to deal with stress effectively is essential to both your personal and professional life. Stress is a natural part of existence and knowing how to deal with it effectively will be the difference between success and failure. Here are some effective stress management techniques used by some of the most successful people in the world.
Taking A Walk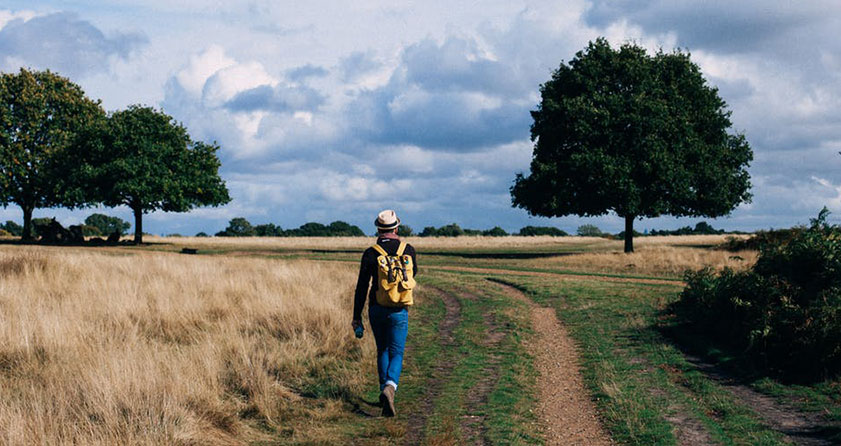 Despite its simplicity, taking a walk does several things for you. First, it removes you from the environment or situation that's causing the stress. And by removing you and taking you as far away as possible from the source of stress, you're much more likely to be able to think more clearly. Taking a walk also has the added benefit of promoting more blood flow to your brain. Your legs are powerful pumps that help circulate more blood throughout your body. And taking a stroll outside also gives you a nice breath of fresh air. All these factors combine to give you an edge in thinking more clearly and then deciding what to do with the situation.
Take A Nap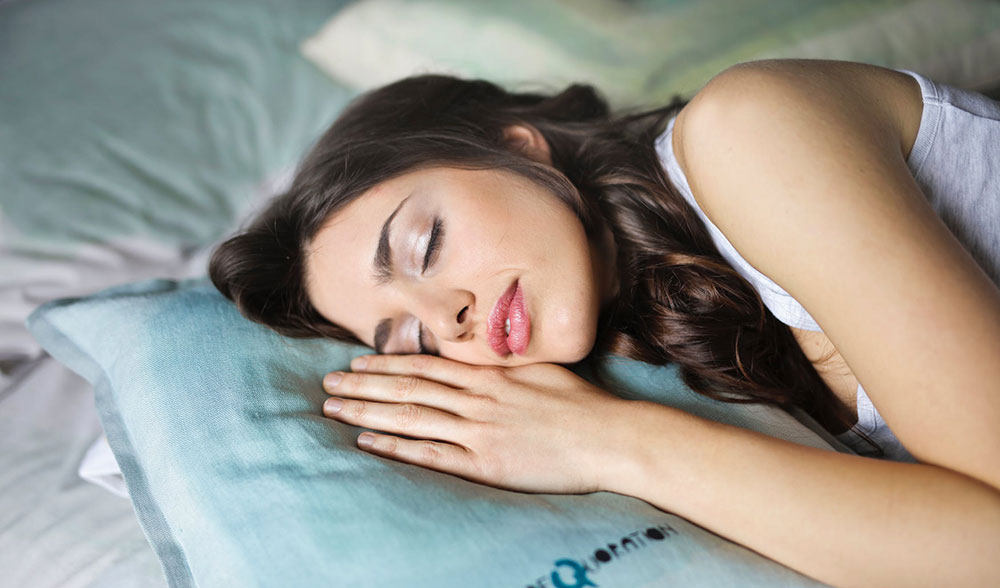 Or get a good night sleep. Your ability to think clearly can be inhibited if you're not well rested. Taking a quick nap or attempting to get a good night sleep will help reduce tension and allow you to wake up with renewed energy to tackle the problem at hand. Taking a nap or getting some sleep is also effective at removing you emotionally from the problem. Constantly dwelling on the source of stress might not yield any immediate answers. However, waking up from a good nap may give you some newfound perspectives on the situation.
Writing Things Down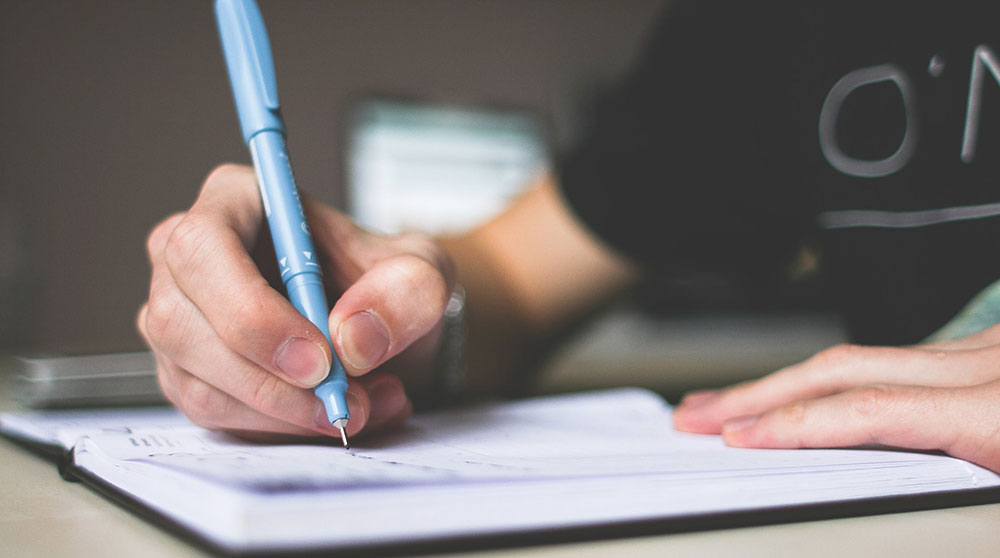 Sometimes the thoughts in our head aren't as clear as we'd like them to be. Sitting down and writing down what's stressing us out and clearly detailing the event/incident can often give us insights into the situation. Writing things down also helps to calm us down if the stress is high and caused anxiety. The simple act of writing and keeping the notes also helps us recall past events that are similar to this one. And you can look back at some previous notes you've written to see if there are similarities and draw conclusions.
Do Something Nice For Someone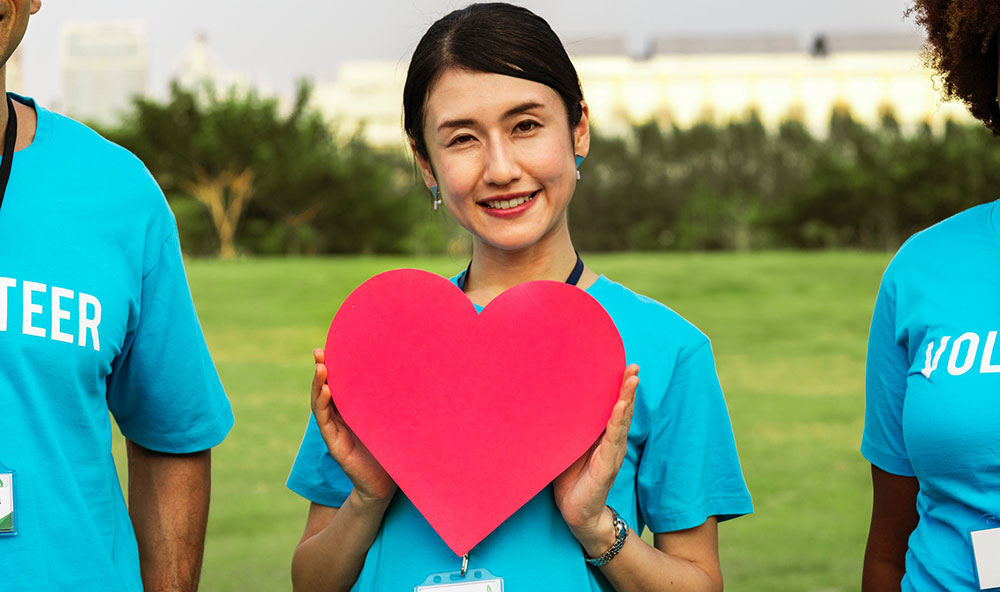 As odd as it sounds, the more we think to ourselves and about ourselves the more likely we are to obsess over our own stress. Sometimes we forget that we're all in this together and that everyone also goes through stress – just like us. By doing something nice for someone else, it removes us from our current self and allows us to empathize and think about another human being. It's a simple act of kindness that helps someone else and at the same time, buys us a bit of good karma. Helping another individual also helps release dopamine, a chemical that helps us feel good about yourself. And sometimes we just need a bit of boost to give us the confidence to go back and face the situation at hand.
Ask For Advice From A Colleague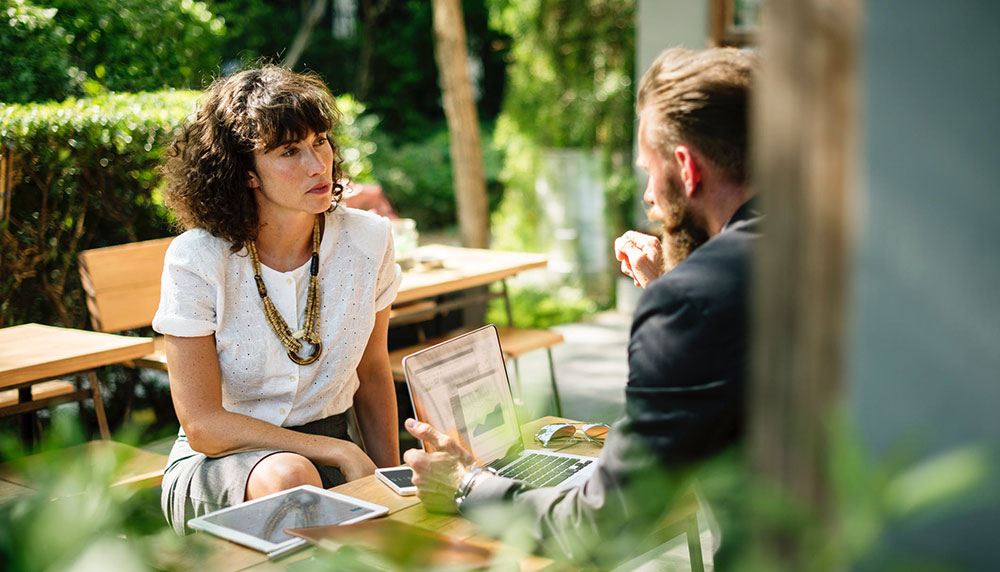 Talking to someone can certainly help. But you don't want to come off as venting or complaining about your life. It's better to consider carefully who you're going to reach out to and frame the conversation as getting advice on a situation, rather than needing to vent. Because when you're venting or releasing steam, the other party is less likely to add value to the conversation, since you're not looking for anything other than someone to vent to. When reframed as getting advice, you're giving someone the permission and space to review your situation, ask productive questions, pick at the problem, and hopefully help you see the problem from a new perspective that you didn't see before.