Things Entrepreneurs Should Do In The Morning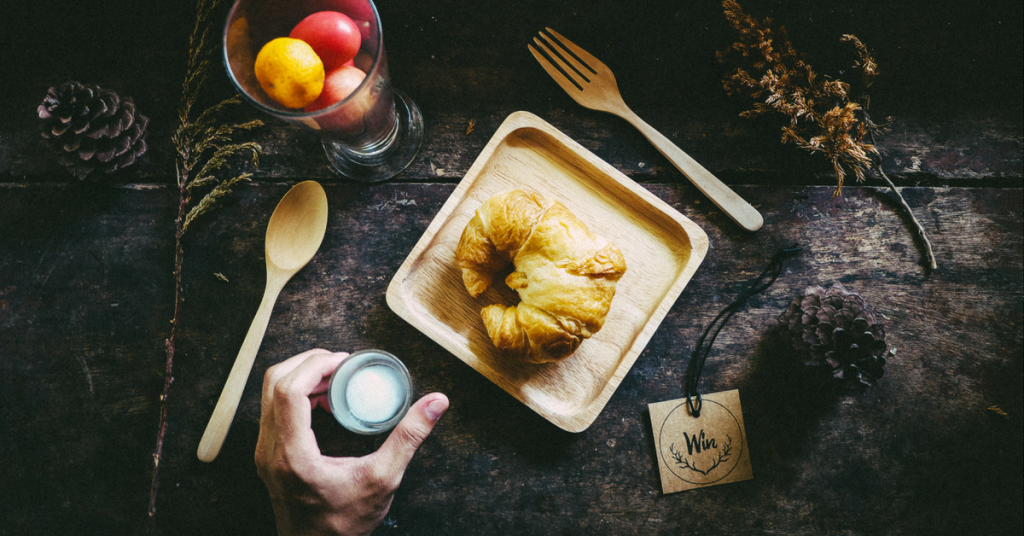 How does the successful entrepreneur start their day? Is it by cracking open the business section of the newspaper? How about by chugging down a fresh pot of coffee? Do they start their day by working out at the gym? It's no secret that successful people do things their way. However, there are certain habits they share that gives them competitive advantage which can assist them when trying to overcome adversities. Here are habits to cultivate if you want to be a successful entrepreneur.  
They Wake Up Early
Tim Cook, Richard Branson, Jack Dorsey, Jeff Immelt and Ursula Burns all wake up very early. Every day is important, and they know that there's not a moment to lose. Another advantage to getting up early is avoiding distraction. Getting up early means you can do lots of things before everybody has the chance to tell you what to do.
They Exercise
Richard Branson and Disney's Bob Iger get up super early in the morning to workout. Exercising even for just 10 minutes releases GABA, a neurotransmitter that soothes your brain and helps control your impulses. It helps to improve behavior that can be measured by an emotional intelligence test.
They Take a Shower
Did you know that science has proven that you get the best ideas in the shower? This is because the warm water causes you to relax and helps to shut away the distraction. The relaxed state releases dopamine which boosts creativity when the mind is at ease.
They Have Family Time
If Obama makes it a point to eat breakfast with his family every day, then we have no excuse. The most successful people know how important it is to spend time with their families, even if it's just reading or eating breakfast together.
They Have A Passion Project
Successful entrepreneurs have passion outside their work. This passion project helps them blow off steam, boost their creativity, and refine skills. Companies like Google encourage employees to have a passion project, which was how AdSense and Gmail were born.
They Are Grateful
According to studies, when you write down what you're grateful for, it helps you to get centered and put your life in perspective. Entrepreneur and author Tim Ferris spends 5 minutes writing down things he is grateful for every morning. Doing this everyday can help a person to get more things done and become happier and content.
 They Read and Send Emails
In a study conducted by Robert Half Management Resources, many executives (50%) start their day by reading and sending emails compared to the 30% of entry-level employees. Why? Reading and sending emails at the start of day allows executives to schedule their day first thing in the morning. Reading emails also allows you to prioritize work so that you can get through the important tasks first.
Successful entrepreneurs know that time is a very valuable commodity. Most of their time is composed of meetings, talking on the phone and making important decisions. Early morning is a time they can control. This is why many of them get up before the sun rises to squeeze every possible second of the day.
The Dirt on Filthy Casual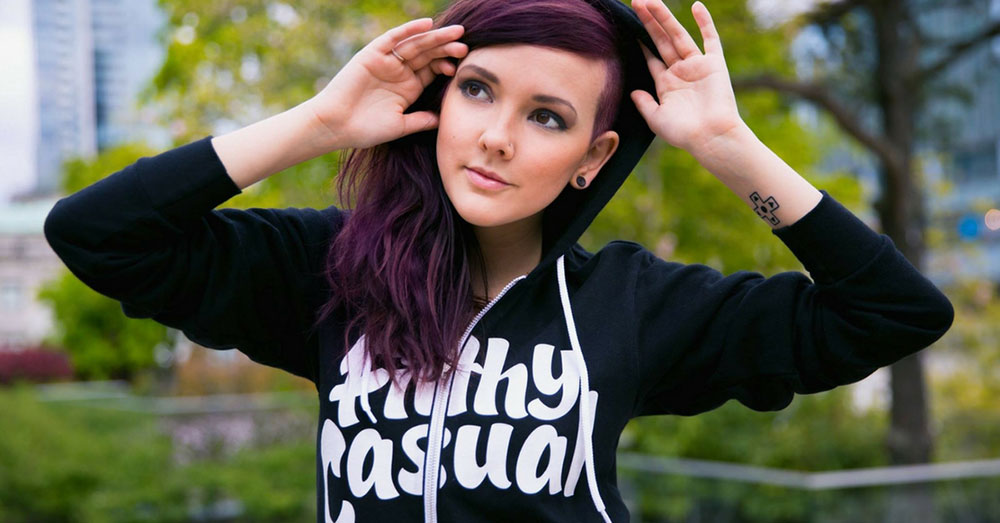 These are the guys that created a community behind a brand. Jason Soprovich and Mike Gaboury are the creators of Filthy Apparel, a premium lifestyle brand based in Canada focused on the gaming industry. The beauty behind the Filthy Casual brand is the positive influence that it has on the people wearing the clothes. What makes their apparel different is that it is for gamers of every level, whether you are a professional or play casually every so often. This is about growing as an extended family, with people you meet virtually, at conventions, or through social media.
Jason and Mike began their adventure 7 years ago as nothing more than just a hobby. They were never the cool kids, but not quite the nerds either. Their similar interest in World of Warcraft brought them together as friends and decided to form a company together. Unsure of which industry to reach, they pursued music. They quickly learned that it was not something they had passion for, and discarded the idea soon after. Clothing sounded reasonable, they thought, and that was where they poured their creativity to this day.

What started as 50 shirts for friends became something much more, for a community with a large demographic. According to The ESA, in 2015, 155 million Americans play video games with an average of two gamers in every gaming household. With a large audience in the United States alone, Filthy Casual is quickly becoming the ultimate lifestyle brand for gamers. Their online store features a wide range of products, from graphic t-shirts and snapbacks to artwork in the form posters and prints. Their apparel is focused on comfort, made with premium fabrics and materials. Growing quickly, their product line will be expanding within a few months time.
The culture that Jason and Mike built for Filthy Casual is unique in the fact that they have remained humble throughout their success. Their appreciation for everyone involved thus far, from their photographer Darshelle Stevens to all the family and friends they have met along the way, is expressed through their language and stories shared. Filthy Casual Spotlights feature individuals that are equally as passionate about the gaming community as they are. Social media has been an outlet for Filthy Casual to reach and engage with fans. Their Twitter is flooded with people around the world wearing their apparel, while their Instagram gives you a behind the scenes look into the people behind the brand.
Keeping up with the gaming market is one of their priorities that has contributed to their success. Jason and Mike are constantly watching gaming trends and many times, designing on the fly based on what is forecasted. The Filthy Casual team has traveled around the world, with Vancouver, Austin, and San Diego being some of their favorites. Their growth is no secret, with companies actively reaching out to them. They have collaborated with some of the most respected people in the industry like Rooster Teeth, where Filthy Casual designed a shirt based on their aesthetic. Others include Kinda Funny Games, Deep Silver, and are currently in talks on secret projects in the gaming industry.
Filthy Casual is a brand filled with passion and their mission is to spread the positivity that they have seen in the community. They are the family that you wish you had growing up, and are pioneering the way for people to come together based on similar interests, just as Jason and Mike has. They made a clothing brand that they believe in and wear themselves. The best advice they can give is, "Be willing to be dynamic, find where you fit in, and don't give up." Filthy Casual is as respectable as the team behind it. What was once days filled with World of Warcraft is now an apparel company sought out by fans around the world. Because their foundation is built on connecting with people and building relationships, they do not offer sponsorships of any kind. Everyone that wears their clothing is a true fan, and they pride themselves on being authentic without having to spend any marketing dollars.
As Filthy Casual continues to grow, they hope to see their apparel on the average gamer. They have turned down opportunities for entering retail stores, but are considering opening a flagship store of their own within 5 years time. Jason and Mike want to give their customers a personal experience that only they are able to give. Fans from around the world are purchasing their product in their online store and at conventions. Some are collecting the apparel, such as one of their customers in the UK, who has 46 of their pieces. What they want their fans to know is that Filthy Casual is all inclusive and to not be afraid to say hello. Think of them as an extended family, the guys that have your back when there is no where to turn. That is the Filthy Casual lifestyle.
Tips On How To Manage An Online Business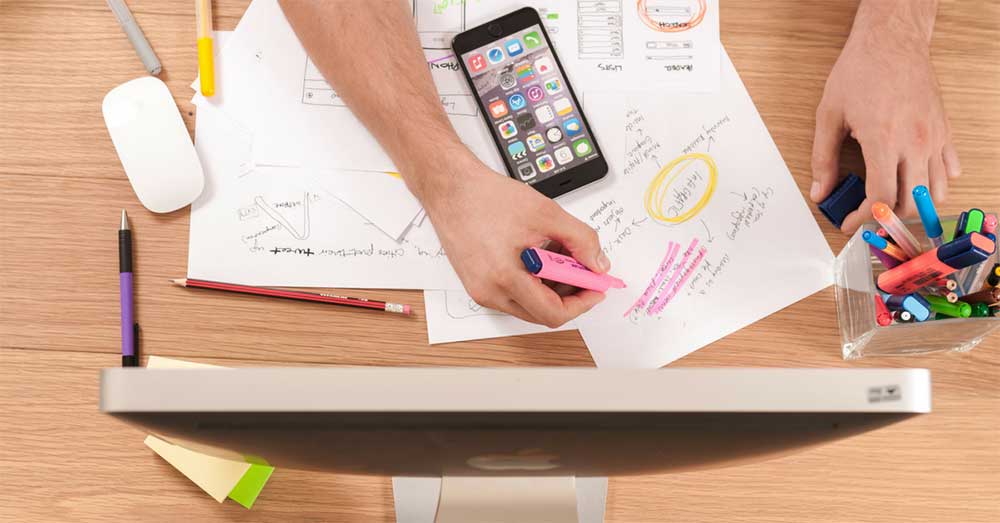 Having the right e-commerce site can make shipping and tracking your inventory easier. IT is constantly changing and it is important to have a secured site to make sure your customer's data is safe. Following these steps will seem daunting at first, but remember that success will come if you keep pushing towards your goals. America was built by small business owners and with faith, you can have a profitable online business.
Determining your target audience.
The first step in opening an online business is determining who will be your target audience.  It is important to research your competition online and find out who will be buying your products. There is a lot of competition online, so you have to find a way to stand out. I suggest coming up with a unique business name or signature product. Separating yourself from the rest of other online businesses is important to succeed long term.
You also have to decide if you want to sell a product or provide a service. Once you have identified your business model, you will need to come up with the terms of your business. I suggest seeking legal advice, so you can protect your company. It will need to be clear to your customers who you are as a business and what service you provide. It is also important to outline how you will provide customer service and solve any problems that arise.
Selecting the products you want to sell or determining which services you want to offer.
Before you start selling products or offering services, it is important to get registered with the state you are in. There are many advantages of becoming an LLC or incorporating your company. I recommend researching the options that are available in your state. It is important to protect your brand and make your customers trust you as a business owner.
In order to succeed as an online business, you need to have a strong vendor list. Being a licensed company makes more vendors' want to work with you. Once you have added companies to your vendor list, you need to decide how you want to market your business. You can either hire a SEO company, marketing firm, or you can learn how to do it yourself. There are hundreds of free online tutorials on how to market your company for free on social media sites and YouTube. You can also use Google AdWords and Adsense to help promote your business. There are also several apps that can help you manage your social media sites as well.
Making sure your e-commerce site is effective.
I suggest hiring a website developer or technology company to build your site. There are several user friendly e-commerce sites that are very easy to set-up yourself. Having the right IT support to very important, because they can quickly resolve any issues that may arise.
15 Ugly Truths About Entrepreneurship Everyone Should Know Before Starting a Business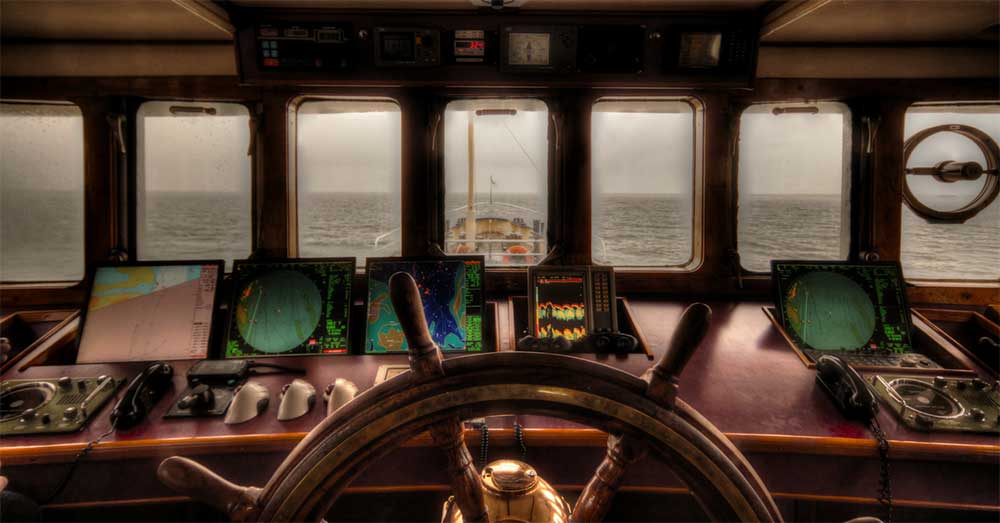 Becoming an entrepreneur isn't everything you see on Instagram or what you see in most interviews. There's no map and what has worked for another company may not work for you. You'll constantly find yourself in a state of despair and hopelessness but still have to keep your head above water in order to not look like a failure to everyone who has believed in you. 
1. Most things don't work the first try
Just about everything you do seems to somehow "not work". If you're developing an App or software, expect it to turn out completely different than how you explained it to your developers. If you're running an online store or business, expect emails to your customers to go straight to spam for some reason. Things never seem to work the first, second, or sometime the 50th times. But you keep going and keep fixing until it works!
2. The REAL stressor that breaks you
You obviously expected a certain level of stress. But we bet you never expected WHERE it will come from. Your startup will without a doubt give you plenty of stress to deal with, however most of that is eustress and good for you. Solving business related stress makes you feel good. The stress of dealing with everything else around you is what will ultimately wear you out. Your business is starting to grow and now moving higher up your ladder of priorities. Other things are starting to become less important but you still need to take care of them. And taking care of them starts to become more stressful and mundane without yielding much reward. 
3. Losing friends
Expect to lose the majority of your friends. Being an entrepreneur is hard and making time for your friends will gradually become harder. You can only bail on your friends and families so often before they stop inviting you out. 
4. It's a REALLY long journey
Don't expect your business to take off overnight. Most entrepreneurs expect their idea to take off and exit within a year or two. Having that kind of expectation will often lead to feeling like a failure and losing faith in your business. Tony Robin says, "Most people overestimate what they can do in a year and underestimate what they can do in a decade." 
5. Regrets
Oh yea…expect this to happen real soon. And expect it to happen often. You will regret all the sacrifices you've ever made for this business when you start considering choosing tofu over chicken just to save a few bucks at Shoprite. 
6. Anxiety Competition
It's normal to worry that somebody out there is executing the same idea. Having anxiety over potential competition is natural. Don't let this drag you down. Let it inspire you to work harder and become better than your imaginary competitors.
7. Other People Depend On You
It's not just about you anymore. It's not just your life and your future that's at risk. Once your business starts taking off and you become an employer, you're responsible for everyone you employ. 
8. You'll see people's true colors
Will Smith once said, "If you're absent during my struggle, don't expect to be present during my success." Unfortunately those closest to you may act differently depending on where you are in life. Those who are true to themselves are worth their weight in gold. 
9. It never gets better for those closest to you
This is a strange one because it's both a good and a bad thing. You'll eventually make promises to either yourself or a significant other that things will get better and you'll take them on some exotic vacation etc. Unfortunately it never truly gets better. At first you'll struggle to get your FIRST client. After that, you'll stress out on getting your 10th client. And before you know it, you're constantly chasing bigger and bigger things. That's your nature as an entrepreneur, you'll always want more. 
10. Leadership is hard
Once you start having people work for you, you'll quickly realize how difficult it is to get a group of people to work productively together to achieve a common goal. Leadership is a lot harder than you think because it's not just doing a few things. True leadership require years of commitment, hard work, and self discipline to prove yourself a competent leader to your team. 
11. No Appreciation
If you're a good leader, then you'll know that appreciation is what YOU give to others, not what you expect to receive in return for your hard work. No matter what you've done and what you've sacrificed, you won't be appreciated for it. But it will be demanded of you. 
12. Meditation becomes your best friend
As silly as it was in your teens, meditation now becomes a ritual you can't live without. It becomes the only few minutes in your day where you can think clearly and not be bombarded at every angle. 
13. Dealing with being sick
At first you'll be invincible and can do just about anything to your body and deprive it of sleep for days on end. After a while…you'll actually get sick. It's a weird feeling being sick and not having insurance because your company isn't quite there yet. But this will be one of the many challenges you'll have to overcome as an early stage founder. 
14. Realizing that you're actually "stupid"
This may or may not come as a shock to you but you'll eventually realize how stupid you are or have been with your business. There will be plenty of "Aha!" moments where you asked yourself "how could I have been so stupid?!" These are character defining moments that you need to cherish and take notes of for your future self. After all…if you know everything, why aren't you rich yet? 
15. You're going to look back and cringe
These are the best moments. At some point in your business you will look back at posts, photos, tweets, text messages, and notes and just…cringe. Similar to feeling stupid, these are also character defining moments that you should cherish. What's the difference between this and #14?  This is absolutely hilarious and your fellow team mates will die of laughter while you die on the inside.