Habits Of Successful Entrepreneurs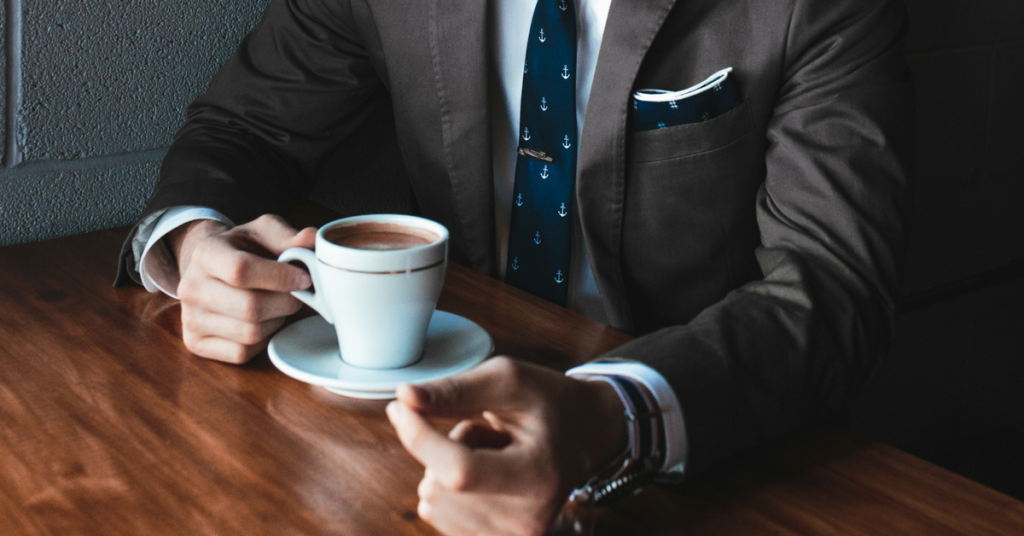 Successful entrepreneurs and leaders are individuals who can take control and responsibility in any situation. They should have the ability to make critical decisions and influence others to follow them. They set a framework or the culture of a group or business within which everyone in the organization operates. Leaders should have the ability to inspire their employees to give their best and get things done. Leadership is more of an art than a science, and people can become an effective leader with time and practice. A company can have a great idea, but with the poor leadership, it can fail in executing it. Whereas, on the other hand, a great leader makes the impossible happen by igniting the passion within the organization.
Here are some habits of successful leaders:
They inspire their team– People look for leaders who are courageous and can make decisions in any situation. Successful entrepreneurs lead by an example. They also achieve this through developing a successful culture. 
They have a definitive purpose

– Successful entrepreneurs understand the meaning of success and at what terms they want to evaluate success.

They are aware of their motives

– Most Successful entrepreneurs know why they have set their goals and are determined to achieve them.

They have a workflow system-

They have an efficient workflow system that ensures that the work is not duplicated.

They are self-reliant

– The talented and successful leaders are mostly self-reliant that helps them in pursuing their definitive purpose irrespective of the circumstance.

They seek out highly talented people – Successful entrepreneurs tend to surround themselves with people whose talent complements theirs. Millennial entrepreneurs easily make the best generation of talents and creativity.
They value time

– They ensure that the work is delegated, outsourced, or shared. They believe in doing only that work which no one else can do for them.

They have self

–

control

– Successful entrepreneurs know how to control their emotions. They don't let their spirits down with any disappointments, and they are completely aware that an impulsive decision can damage their year's worth of work.

They are flexible-

Good leaders are open-minded on all subjects. They understand that there are many paths to success.

They are good listeners-

Most successful leaders listen more than they speak. They use their conversation with others as a way of learning new things.

They believe in integrity-

Successful leaders are the ones who are honest, fair, and forthright and give equal opportunities to everyone around.

They stay focused-

Best leaders focus their attention and energy on a single assignment at a time.

They are generous-

Effective leaders share the credit with their teams. They recognize and appreciate accomplishments whether small or big of their teams.

They pay attention to details-

A good leader looks at each and everything happening around him whether it is positive or negative. He not only notices the things that interest him but things that may affect his interests.

They accept responsibility for their team's failures– Great leaders don't hesitate in accepting the failures of their teams. They step forward instead of staying in the background. Interested in reading on the 7 worse failures of all time?  Check this article out.
Great leaders are the visionaries who take their teams to new heights of success.
How Volar Alta automates inspections and logistic support through drones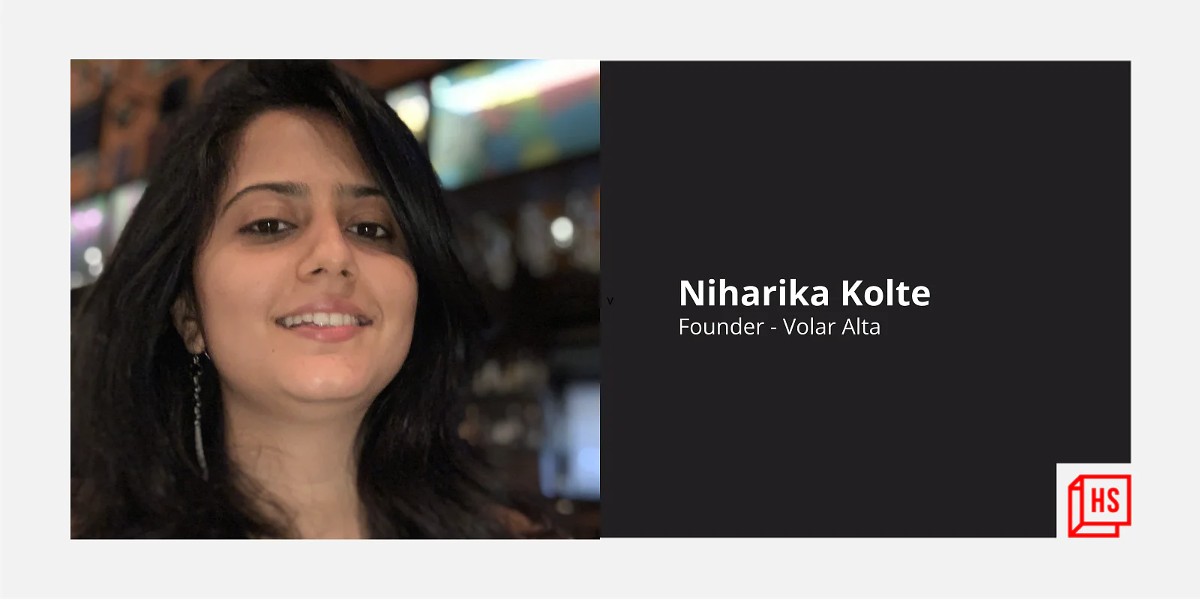 Startups are darlings when it comes to marrying social impact with technology. And the best part is that young people are leading this amazing movement. The newest startup making waves in the industry is Volar Alta, which provides drone support for companies across various fields. 
In order to save time, energy, and manpower, the company is offering drones as tools to speed up quality checks. They also want to make drone delivery a reality in the future.
How did Volar Alta get its start?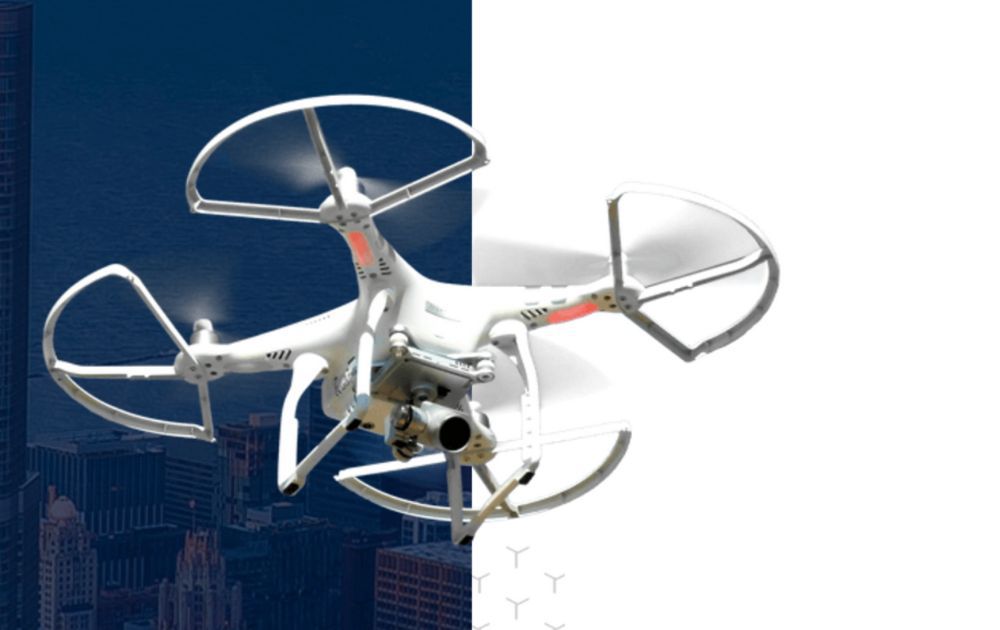 Like many startup founders, Niharika Kolte did not start out dreaming of being an entrepreneur. In fact, she began her career as an analyst working at PWC and KPMG. During her stint, she began to think of more efficient ways to conduct inspections and do technical due diligence. According to Kolte, this is usually the most prolonged phase of a deal for a banker or analyst.
She believes that this is because of the old-school way of conducting technical inspections. Most companies test their assets using a random sampling test. But this is a time-consuming and not wholly accurate method. That said, Kolte found the need to have a more efficient way – one that offers both time efficiency and accuracy.
This inspired Kolte to provide a drone-based solution for businesses. With Volar Alta, she hopes to create a more cost-effective way to conduct operations. Apart from this, their drones also lessen downtime and boost security.
More work done for less time
Drones, she found out, can reduce the time it takes to do asset inspections. Using a drone to make inspections means that it can be used across various industries. This includes agriculture, real estate, entertainment, energy, and more.
Drone-based inspections can also reduce climate impacts. Kolte said that their drones are compact and can conduct inspections on a large scale without many carbon emissions.
She explains that her solution can help some companies conduct internal inspections on their equipment, such as silos and cyclones. In this case, companies usually deploy people to find visual defects. This method means that cement plants have to be shut down and halted production.
Kolte said that for 64 cyclones, it would take six days to erect scaffolding to reach the top and another 11 days to identify the problem. Other days would also be allotted to fix the defect.
Using drones, however, drastically cuts down the time it takes to get a visual of the cyclones. According to Kolte, Volar Alta finished inspecting 64 cyclones in three days. The company ended up saving eight days of shutdown time.
Apart from that, it can also potentially save lives. Drones can easily detect workers who live in close quarters, and a drone can even serve as first responders in a disaster event.
What's next for Volar Alta?
Since the pandemic started, Volar Alta has made a massive pivot to security. They began using their product as a surveillance tool for quarantine zones in India. But today, Volar Alta focuses its business on internal asset inspections and drone-based logistics.
Besides reducing the time for inspections, the startup's goal is to become an Uber for drones. Volar Alta is looking to have their drones deliver four items while in the air. And while the company also does not make drones in-house yet, they have their tech prepared. They have already created an intelligent custom storage payload to get multiple deliveries done in a single flight.
Volar Alta's groundbreaking tech has received three grants from IIM, Nidhi Prayas Scheme, and The UK FCDO. Kolte reports that the company has grown ten times since it started.
In the future, Kolte hopes that drones in business can reach the mainstream.
And for other tech and startup stories, read more here at Owner's Mag!
Is Launching a Start-up Worth it? A Tech Expert Weighs In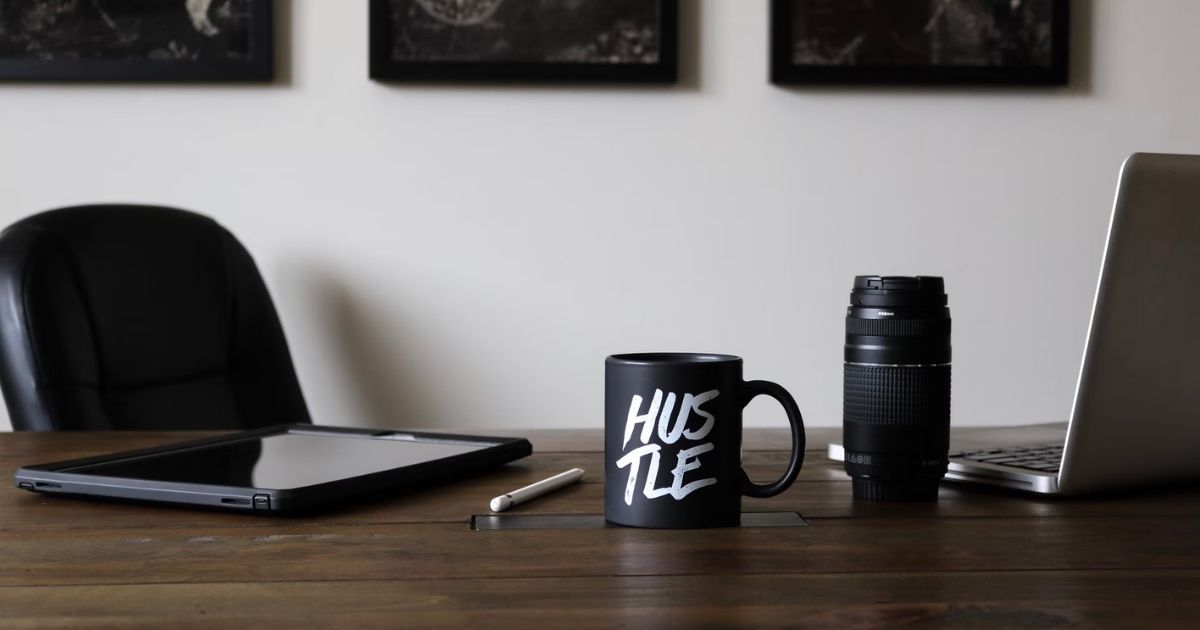 If you're a young, savvy entrepreneur who may be pondering, "Is launching a start-up worth it?" Then, Ben Lamm, a tech startup expert, has some things to confess.
Most of us like to dream about the allure of a start-up. The big ideas, creative collaborations, and ending mindset draw many fans into the promise of success. And who can blame us? The most successful companies today were built on the backs of entrepreneurs who dreamed big but started small. Apple, Uber, and Twitter were all start-ups once. And if they can make it, then maybe so can we – right?
But behind the curtains, most of us don't know how hard it is to start a start-up. For one, there are a lot of hidden pros and cons of working in a start-up. Even Lamm, a start-up unicorn who has made building start-ups his full-time career, says there's a lot more to the industry than meets the eye. 
Five start-ups and counting
So, exactly how hard is it to start a startup?
In an interview with CNBC Make It, Lamm says he thinks he cries more than the average person. Like many others hustling in the  industry, his success relies on his ability to work long hours. It's a testament to how he has had the time to launch six start-ups over the last few years. 
Over the last twenty years, the 40-year-old Lamm has built and sold several tech startups. His portfolio includes the AI-powered Hypergiant, the e-learning company Simply Interactive, the online gaming company Team Chaos, and a conversational intelligence company named Conversable. He is currently working on Colossal Biosciences, a company aiming to disrupt the biotech scene with its gene-editing techniques.
But Lamm says that his job is often glorified by the media, which isn't entirely false.
On long hours and lack of sleep
For starters, there's a lot of pressure for start-ups to succeed. Is launching a start-up worth it? Maybe not if you value your sanity. Most start-ups fail, whether from lack of funding or because of reckless business decisions; not everyone succeeds. Because of this, there's a lot of pressure to grind and grind to get the business going.
Lamm says that building a start-up often requires entrepreneurs to work and travel over 200 days a year. There are moments of pure exhaustion and endless anxiety. It also involves a lot of personal sacrifices. Unlike a regular 9 to 5, start-up builders don't have the leisure to spend a lot of time with family.
It can also be incredibly hard to disconnect work from daily life. In fact, Lamm says to be a successful start-up builder is to be blessed with the "right mix of dysfunctional traits." It's also a psychologically exhausting journey. You'll work extremely hard on an idea and get rejected by investors, partners, and even close people in your life.
Lamm says the pandemic has forced him to take a step back from his usual routine. Because of his decreased travel schedule, he has forced himself to take more vacations. Apart from this, he has also made serious commitments to disconnect by limiting his time to check on emails and messages.
De-glamorizing start-ups
Lamm has been an outspoken critic of the prevalence of burnout in the start-up industry. Despite his extensive work portfolio, Lamm is not shy to open up about the serious psychological setbacks of having to compete in the rat race.
Given Lamm's confessions, the question remains – is launching a start-up worth it? In the end, it's up to the person in question if they will make it worth it or not. And to hit the sweet spot, it's all about setting your priorities and knowing from the get-go what your non-negotiables are and what aspects are open for compromise.
WOW Tech and Lovehoney find Compatible Partner in Each Other with $1.2-B Merger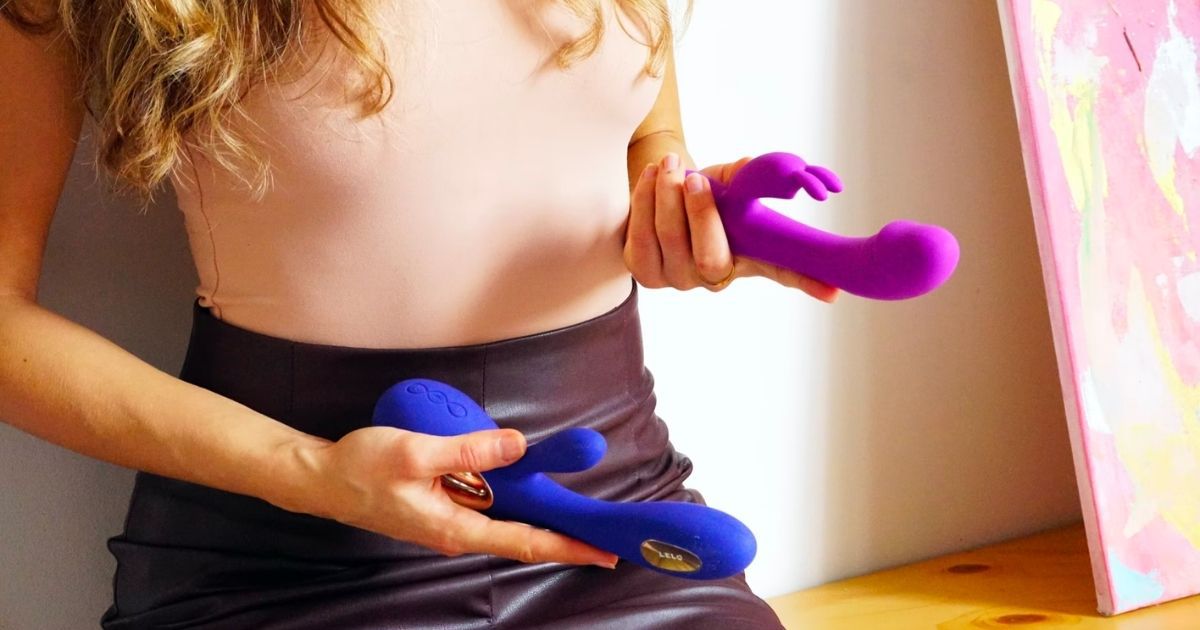 Pleasure products manufacturer and distributor Lovehoney is merging with premium sexual wellness products provider WOW Tech Group in a $1.2 billion merger. The union results in the birth of The Lovehoney Group, expected to be the world's largest sexual well-being company.
Aside from the Germany-based company and the UK-based firm, the new merger group will also include Amorana. Lovehoney bought the Swiss sexual wellness retailer in September 2020, just over a year before the merger.
The merger offers promising business results. The two brands, after all, display processes not only in B2C marketing but also in sales. Add that to their multi-channel distribution network and active research and development efforts. That said, the merger will bring together the most popular brands within its category, including Fifty Shades of Grey, Womanizer, Happy Rabbit, We-Vibe, and Arcwave.
Aside from its having well-known brands, the group is also reaching a wide client base all over the world. In fact, the firm will operate across North America, Europe, the Middle East and Africa (EMEA), and Asia-Pacific (APAC).
But will such a wide geographical market be too hot to handle? Not if you have more than 730 employees who have diverse strengths, ranging from design, marketing, engineering, and sales.
Also, the firm will be led by Johannes Plettenberg, WOW Tech founder and CEO. Plettenberg, after all, knows the industry quite well. He and partner investors acquired Womanizer in 2017 before merging it with We-Vibe in 2018. Not long later, CDH Investments became a majority stake-holder, a move that aimed to innovate products and expand in the global market.
The sexual wellness market on the rise
Given the current projection, it seems that The Lovehoney Group is on its way to tapping a vast market. The Insight Partners says the sexual wellness market size can reach $81,394.49 million by 2028. This is a huge leap from $51,924.43 million in 2021.
The data includes pharma products such as capsules, tablets, oral liquids, and sprays. It also includes non-pharma products like sex toys, condoms, and others. That said, sexual wellness covers a wide spectrum – from gyne health to sexual pleasure.
So, how can a formerly stigmatized industry grow fast over the next few years?
A Forbes article suggests a heightened interest in sex throughout the coronavirus disease pandemic. For instance, many married couples had no choice but to stay at home during lockdowns. On the other hand, singles couldn't go out because of quarantine, which posed another market opportunity.
The past few years have also emphasized sexual pleasure and health, particularly for women. For example, brands like OSUGA advances sexual wellness designed by females for females and encourage its market to "explore the pleasure of self-love." The brand also offers candy-hued vibrators to its female client base.
Striking while the iron is hot
Given the market growth brought by a more open-minded view of pleasure, The Lovehoney Group is looking at a bright future.
In fact, they expect their profit to reach over $400 million by the end of 2021. That means they're looking at two times their combined 2020 volume. And, as a result, they're on their way to becoming the world's biggest sexual wellness company by income.
Studies say the industry's promise still relies on many factors, such as mutual respect and openness despite the growing market. In addition, growing concerns about personal hygiene due to sexually transmitted diseases can also boost the sexual wellness market and, in turn, the new merger of WOW Tech and Lovehoney.
For other startup news, read more here at Owner's Mag!