Habits Of Successful Entrepreneurs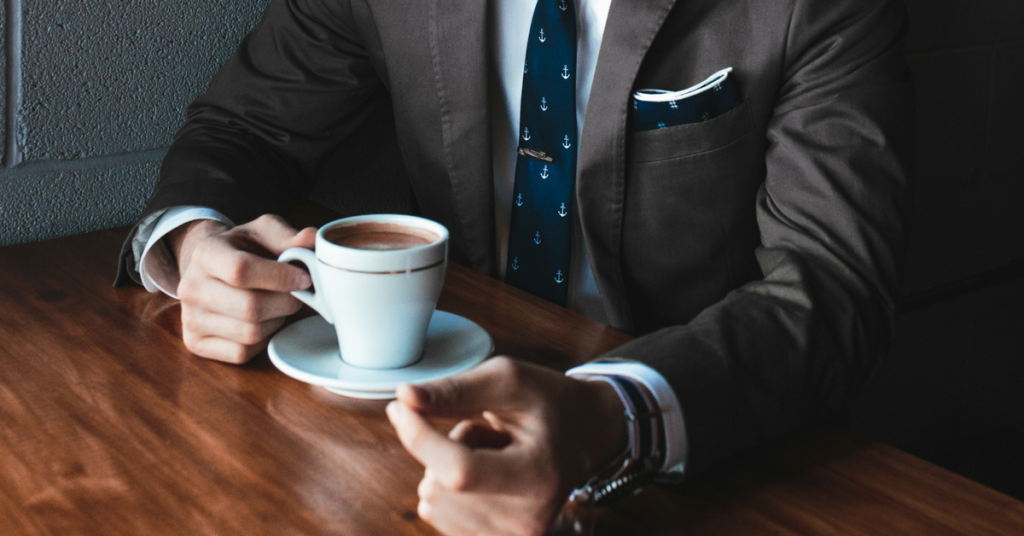 Successful entrepreneurs and leaders are individuals who can take control and responsibility in any situation. They should have the ability to make critical decisions and influence others to follow them. They set a framework or the culture of a group or business within which everyone in the organization operates. Leaders should have the ability to inspire their employees to give their best and get things done. Leadership is more of an art than a science, and people can become an effective leader with time and practice. A company can have a great idea, but with the poor leadership, it can fail in executing it. Whereas, on the other hand, a great leader makes the impossible happen by igniting the passion within the organization.
Here are some habits of successful leaders:
They inspire their team– People look for leaders who are courageous and can make decisions in any situation. Successful entrepreneurs lead by an example. They also achieve this through developing a successful culture. 
They have a definitive purpose

– Successful entrepreneurs understand the meaning of success and at what terms they want to evaluate success.

They are aware of their motives

– Most Successful entrepreneurs know why they have set their goals and are determined to achieve them.

They have a workflow system-

They have an efficient workflow system that ensures that the work is not duplicated.

They are self-reliant

– The talented and successful leaders are mostly self-reliant that helps them in pursuing their definitive purpose irrespective of the circumstance.

They seek out highly talented people – Successful entrepreneurs tend to surround themselves with people whose talent complements theirs. Millennial entrepreneurs easily make the best generation of talents and creativity.
They value time

– They ensure that the work is delegated, outsourced, or shared. They believe in doing only that work which no one else can do for them.

They have self

–

control

– Successful entrepreneurs know how to control their emotions. They don't let their spirits down with any disappointments, and they are completely aware that an impulsive decision can damage their year's worth of work.

They are flexible-

Good leaders are open-minded on all subjects. They understand that there are many paths to success.

They are good listeners-

Most successful leaders listen more than they speak. They use their conversation with others as a way of learning new things.

They believe in integrity-

Successful leaders are the ones who are honest, fair, and forthright and give equal opportunities to everyone around.

They stay focused-

Best leaders focus their attention and energy on a single assignment at a time.

They are generous-

Effective leaders share the credit with their teams. They recognize and appreciate accomplishments whether small or big of their teams.

They pay attention to details-

A good leader looks at each and everything happening around him whether it is positive or negative. He not only notices the things that interest him but things that may affect his interests.

They accept responsibility for their team's failures– Great leaders don't hesitate in accepting the failures of their teams. They step forward instead of staying in the background. Interested in reading on the 7 worse failures of all time?  Check this article out.
Great leaders are the visionaries who take their teams to new heights of success.
Best Unlimited Graphic Design Companies Of 2021 (+25% Promo)

Looking for an alternative to a freelance graphic designer or trying to scale your business using your existing team? A new wave of companies who call themselves "Unlimited Graphic Design Services" are disrupting the creative industry, providing a solution to what is usually an expensive and unpredictable task. Here's what their offerings have in common:
Monthly subscription model
24-48 hour turnaround time
Work with their vetted team of designers
Unlimited design requests
Cancel anytime
Which Provider Should You Choose?
We've done the homework and curated a list of Unlimited Graphic Design providers for you and also negotiated special deals on your behalf. You can see them all below and decide which one fits your needs.
---
Unlimited Graphic Design Providers
What Does Unlimited Graphic Design Mean?
These unlimited graphic design services have a monthly subscription business model. That means you can sign up and cancel whenever you like. What sets them apart from your typical freelancer, agency, or in-house designer is you gain access to a workflow that is designed to be quick and to the point.
You'll communicate with their team through Trello, email, or an online platform. The option given is dependent on the company you choose. For example, only a small selection of services provide a custom built online platform for their customers.
Once you're connected to their workflow, you can begin submitting as many design requests as you want. Although they all claim "unlimited", it generally means you can "create" unlimited design requests. It doesn't necessarily mean they'll work on them all at once. Usually, they just work on one design at a time. When one completes, they start the next design.
The usual turnaround time is between 1 – 2 days, and that's just for the first draft. It doesn't mean your entire request is complete. If you don't like it, you can request as many revisions as you want, and that will take more time. So it can take up to a week to actually get the design complete if you have a lot of revisions.
Another thing to keep in mind is content. You need to be able to have everything ready and provide all the content needed in order for their designers to get started.
Are they worth it?
If you have a lot of design needs, they're definitely worth it. Being it's a monthly recurring investment, you'll need to make sure that you have the need for an ongoing graphic design service. This graphic design service model is comparable to outsourcing a designer yourself, except much of all the management work is done by the company. The quality of designs and turnaround time also tends to be significantly better when outsourcing a designer yourself.
2020 Cyber Week Deals for Businesses and Entrepreneurs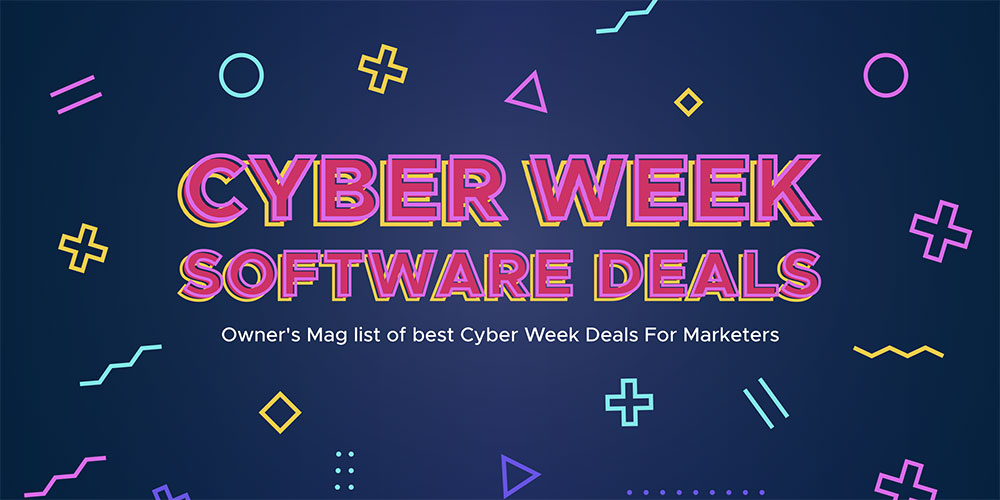 Are you looking for the best deals for Black Friday and Cyber Monday? We understand 2020 has been quite the rollercoaster. So, we compiled a list of Cyber Week deals specifically for growing your business. Here is the ultimate list of marketing, sales, lead gen, and SaaS tools you don't want to miss.
*Bookmark and revisit this page for updated Black Friday and Cyber Monday promotions.
Analytics
Business Development
Design
Email
Finance
Marketing and Social Media
Project Management
Web Development
Top 10 Black Friday Deals for Digital Marketers 2020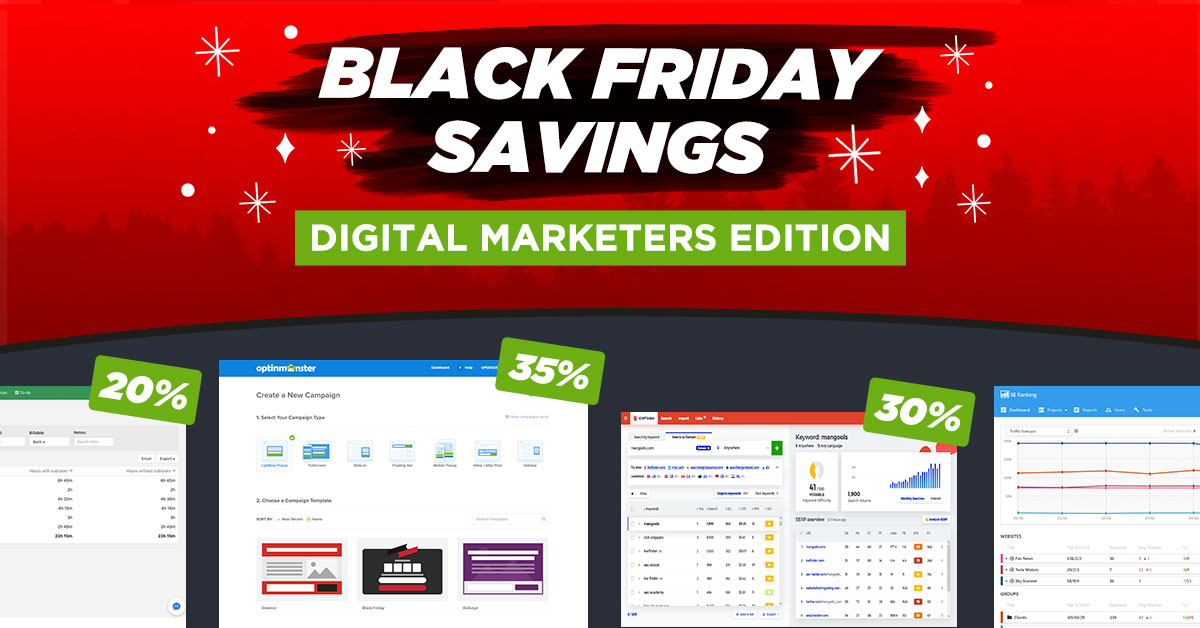 Rejoice, agencies and digital marketers! Black Friday deals aren't just for flatscreen TVs and doorbusters. This year, you can also get ridiculous discounts and offers for software and services to help take your business to the next level. Here are the top 10 hottest Black Friday deals you can take advantage of right now
Penji

We're marketers, not designers. And hiring freelancers is a time-consuming process I don't enjoy. Meet Penji. It's a graphic design service that lets me work with a vetted designer on as many design jobs as I want – for a flat monthly rate of $399/m.
And if that deal isn't already good enough, here's their Black Friday promo code to make it even sweeter.
The deal: 50% off any plan 1st month. Use promo code OMBLK50. Code is limited to the first 100 customers. Valid from now until 11/29/20.
SEMRush

All the SEO tools you'll ever need under one roof. SEMRush's comprehensive toolbox lets you manage your SEO performance, track daily rankings, analyze your competitors, research backlinks, and much more. They're rated one of the most reliable and robust SEO tool on the market right now. Prices are usually more expensive than other software, but they're well worth the investment.
The deal: Get 30% off on the annual SEMrush Competitive Research bundle. Valid between 11/25/20 – 12/15/20. For new users only.
Timecamp

Want a time + activity tracking software your team will actually want to use? Then meet Timecamp. Timecamp has just what you're looking for. The SaaS software allows you to monitor activities and track your team's attendance. In addition to tracking, there are over 100+ integrations to the software you're already using.
The deal: Get 4 Months of TimeCamp for Free! Use this code at checkout: BFDEAL2020. Offer starts 11/23/20 and ends on 12/1/20.
SE Ranking

Marketing agencies and digital marketers are probably already familiar with keyword and competition monitoring software. You've probably already heard of SE Ranking for that matter. SE Ranking is a densely packed SEO tool with features such as competitor monitoring, rank/keyword tracking, keyword research tools and backlink analysis.
It even has auditing tools to show you what you need to fix on your website to rank better. We actually use this ourselves and love it.
The deal: Get 30% off ANY plans. There's also a small chance your membership benefits will double if you're one of 3 lucky winners after their drawing. Use code BLACKFRIDAY2020 at Checkout.
Email List Validation

Email marketing is great…when the emails actually deliver. Solve your email deliverability issue with Email List Validation. The software lets you verify and clean your email database to ensure you're only sending it to working emails.
The deal: Get 25% off all plans. No code needed, just visit link below.
OptinMonster

Remember when everyone keeps saying email is going to go away? Yea…here we are 20 years later. And OptinMonster is proving that email marketing is here to stay. OptinMonster helps you convert and monetize your website's traffic. Get your visitor's attention with event-triggered popups and capture their interests with exit-intent forms.
The deal: Get 60% off all plans.
SocialPilot

This one is for agencies and marketers managing multiple client's social media accounts. Put all of your client's social media accounts on SocialPilot and leave it on Auto-pilot (bad pun I know…) SocialPilot lets you create, manage, schedule, and even finetune all your posts in one place.
The deal: Get 20% off discount on all lifetime plans. No promo codes needed. Just check out link below.
LongTailPro

LongTailPro is for marketers, bloggers, and digital marketing agencies looking for an effective tool to help research and track long-tail keywords. In addition to its robust search feature, you can also track rankings for all your keywords on major search engines.
The deal: Get 30% off all plans with BONUS access to competitor research and SERP analysis tools.
Mangools

Mangools is more than just a keyword research tool. It's actually 5 tools combined into one platform, making it an amazing deal for marketers. You get the Keyword explorer, SERP checker, SiteProfiler, SERP watcher, and Linkminer all for the price of one.
The deal: Get 25% off
For Black Friday, Mangools gives a 25% discount on its SEO tools, including KWFinder, SERP Analysis, Backlink Analysis, and Rank Tracking. The offer data starts on November 29th.
HelpCrunch

HelpCrunch is a marketer's wet dream come true. Create chat automations and popups to guide and convert visitors. Have live chat to provide instant assistance to browsing prospects. Create a knowledge base for your customers to find answers themselves. And the list of feature goes on.
The deal: 20% off any plan