7 Tips to Make Your Small Business to Succeed Online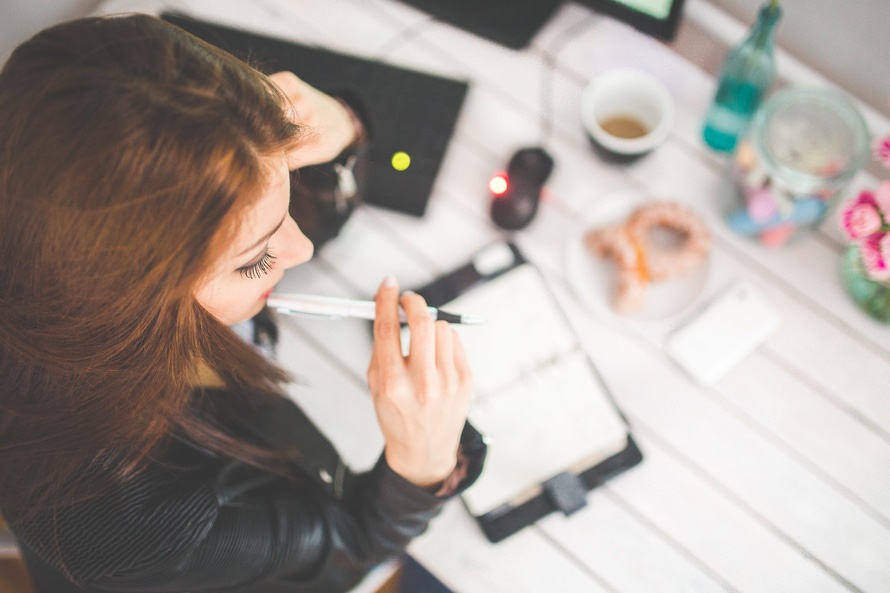 You're now an online business owner, congratulations! Now what? Every business owner wishes that a steady stream of traffic will begin parading in and out of their website. However, the sad reality is that maintaining a steady flow of business right after you open your doors can be challenging. Aside from competition from other businesses, small businesses do not have the luxury of deep funding.
The good news is that there are ways to make sure your small business succeeds online. Check out our tips.
Don't Overlook The Target Market
Your products and services should be tailor made for your target audience. This is crucial for small businesses because you can't expect to slay big businesses on your first year online or even in your physical location. Without knowing who your target market is or if your audience exists, you can't realistically expect your business to succeed.
Knowing who your target market is will give you clear focus as to your purpose, marketing tactics, web design, SEO and many more. Adopting a general approach is no longer feasible because if you plan to court potential customers you need to know their age, gender, lifestyle and the like. Catering to every possible niche is a good path to failure. Knowing who your target market is will tell you who your product is made for, why they need it and why they should buy it from you.
Make Customers Your First Priority
There's no point in running a business if you don't have customers. They keep you in business therefore they should be your priority. Considering the importance of your customers in all stages of marketing can help your business ensure greater consumer satisfaction and encourage long-term relationships and repeat purchase.
Aside from keeping your company afloat, customers can also help you improve your products and services by providing feedback and suggestions. They are a valuable asset when you want to compare your services with your competitor. They can tell you where you can improve so that you can serve them better and even attract new customers.
Don't Do It Alone
You don't have to do it all alone even if you're a small business. Great businessmen succeed because they listen to the advice of the experts. When you run a business, you aren't expected to know everything. All of us have our own specialties and approaching people who are experts in fields that you need help shows maturity on your part and can help your business tremendously.
Advisors are not only good for advice; they are also good for bouncing ideas with. They can help inspect what you're doing, push you towards success and even hold you accountable for what you have committed to do. Remember this is not about you, it's about the business.
Delegate
Nobody is expecting you to do everything in your business. This is what employees are for, so delegate tasks and avoid micromanaging them. Remember that you hired certain employees to do a job, therefore you should leave them to do it. All you have to do is to supervise them, trust in their training and watch your employees shine as they soar with you and take your business to new heights.
This is why you need to choose employees carefully. There are people that only see their jobs as a means to an end, to put meals on the table or to pay bills. These are the kinds of people you want to avoid. Try to pick somebody who shares your vision and somebody who is willing to work hard for you. To find these people you need to take your time during the hiring process. Rushing will leave you with flighty unmotivated employees and make you miss opportunities to hire people you can depend on.
Don't Stop Learning
Online businesses are there to make shopping easier for consumers. If you have an online business but don't have enough knowledge on how to leverage it to its maximum potential, then learn. This is not only with regards to running a business online. If you feel that you need more skills and training to make you a good businessman or leader then take the opportunity. Being knowledgeable is like arming yourself with information that can help your business succeed online.
Write Down Your Plan
It doesn't have to be a novel, a few pages will do. Businesses need to have a written plan as to its goals, strategies, financing, sales and marketing plan and objectives. Remember that without a plan, it's just a dream. A plan will can serve as a roadmap to where you want to go and keep you focused.
Now that you have a plan, don't marry it. A good general knows that even the best plans can sometimes backfire. Be flexible. Confront and then conquer.
Financing
Business can be unpredictable which is why you need lots of money. Even if you make good money, you're still going to need more at some point to meet demands, upgrade, buy new equipment, etc. seeking out investors is always a good way to keep your online business dreams afloat. Equity crowdfunding is a good money source for small online business.
Small business owners must do things differently in order to survive the business world. New strategies are always required and businessmen need to be fluid and adaptable in order to run their business and cater to clients properly.
How To Create Content And Build Your Audience Online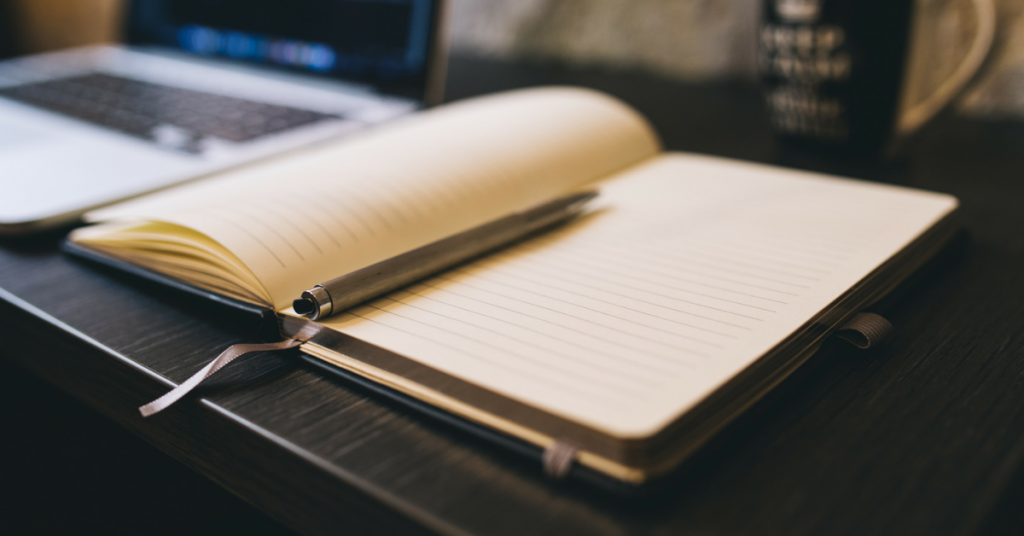 During a recent conversation about networking and cross-promotion, a colleague expressed doubt about her ability to promote my business because she had little traffic on her website and social media. She said creating content would be futile because nobody would see it. The implication was, "I need to build an audience before creating content." She had the equation totally backwards. Create content first, and the audience will come, over time. In this article we will go over several strategies that show you how to create content and help you build your audience online!
Introduction to Content Creation
Consider this analogy. You just moved into a house and want to host a party. Are you going to invite guests over to an unfurnished home? You need couches, chairs, tables, food, music, activities, etc. Is your website or social media page an unfurnished home? Do you provide anything to entice people to stick around? If not, don't expect many people at your party. Would you visit an online magazine without any articles? How do you feel about a website when the last entry on the Blog was 18 months ago? I get a mental image of tumbleweeds blowing through a ghost town.
People are attracted to websites and social media pages that provide engaging, valuable, current, and relevant content. We live in a time where we can create and publish our own content whenever we want! We don't need the Yellow Pages or an advertising firm to share our message. If you want to promote yourself and build your brand, content marketing is paramount. There is no excuse for failing to create content. If you are passionate about your project, there are plenty of formats you can choose to broadcast your message, including:
Blogs
If you enjoy writing, this is a great vehicle to share stories about your product or service, and to share yourself. You can incorporate pictures, link to other sites, and share on social media.
Social Media
You can share your product or service on several outlets, both on your business and personal page. Share stories about the evolution and improvement of your product or service. Post pictures and show your product or service in action.
Shared Content
Share articles relevant to your project, but it is critical that you add your own commentary. Don't just Share, Comment and Share!
Videos
People want to know the real you, and this is a great vehicle to share yourself while sharing your product or service. People need to know if they like and trust you before they decide to buy from you. Live videos are starting to explode on social media, so get out of your comfort zone and try it.
Cross-Promotion
Find strategic partners and cross-promote each other. Write guest blog posts, share each other's content on social media, shoot a video together, or even create a page on your website where you promote and link to your partners.
Regardless of your preferred medium, the following factors are critical to creating quality content: Value, Patience, Relevancy, Non-Monetization, and Storytelling.
Value
It's all about your audience, not about you! You need to give them real value. Don't waste people's time talking about how great you or your product/service are. Talk about how your product/service will improve the reader/viewer's life by filling a want or need. When I'm scanning a website, I'm looking for content that provides value to me. I'm subconsciously looking for content that makes me think, "I need to read/watch that." I am looking for content that is conducive to my growth or appeals to my needs and wants.
Your titles and substantive content should demonstrate how the material will appeal to the reader/viewer's self-interest. When reviewing content, I take about 15-30 seconds to decide if I'm receiving any value. Time is too precious and attention spans are too short. I'm sure cat video metrics might suggest otherwise, but I venture that most people don't go online looking for cat videos. When I find myself sucked into trivial content online, it's almost always by accident, and I get out of there as soon as I recognize I'm wasting my time.
Give your content real value. Don't lure people with the promise of content as a ruse to grab personal information or even worse, hit them with a pay wall. Don't do the bait and switch. Have you ever been tantalized by a link description, you click, and then presented with a landing page demanding your email address before revealing any content? When this happens, I know the content is just bait, and I will have to manually opt out from daily email blasts to escape the funnel. You might generate some leads that way, but you aren't giving value or building a positive brand. Provide value on the front end, no strings attached, you will draw more people in over time, and you will build a brand that people appreciate. This leads into my next point.
Patience
It takes time to build a brand, so manage your expectations. Even if content unexpectedly goes viral, your fame will be short lived if you don't have other content to entice people to stick around or return.
You cannot have a mindset or expectation of immediate gratification. I once shared with a friend that I boosted a blog entry on FB, and he smugly responded, "What's your ROI on that?" I wasn't looking for immediate ROI! I boosted a blog post I thought would resonate. It led to hundreds of clicks, dozens of likes, and new followers on my business page. Certain people didn't know about my business before, but they knew about it after. That's the ROI I was looking for. Immediate business would have been great, but I am patiently building a brand here.
When you are creating content for your business, whether it's a blog post, video, or social media post, don't expect an immediate ROI. If you're doing paid advertising, then you certainly want to track ROI, but this article is about content creation, not advertising. Content marketing is a long game.
Don't get discouraged if your content receives little or no engagement at first. Keep plugging away, keep improving your craft, keep putting your message out there. The mere existence of substantive content on your website improves your SEO. Some people need to see you post multiple times before they click and check you out. Some people need to review your content several times before they engage or buy. Those people never would have engaged if you decided, after posting a couple videos, that you weren't getting enough ROI, and shut it down. There is no instant gratification or overnight success in business, and anything violating this rule is likely illegal or immoral.
Relevancy
Simply put, your content must be relevant to your business's mission. By all means, have some variance in your content. Change it up. Be original. Push the envelope, but ensure that all of your content is somehow relevant to your business.
For example, if you own an auto body repair shop, don't post about politics! (Avoiding politics is good advice to any business.)  If you own a nail salon, don't post about gardening; if you're an SEO consultant, don't post about woodworking. You get the gist. I know someone in the printer repair business who shares random content on social media having no relation to his business, and every share includes a preamble pitch for his service. The shared content and the message have no synergy or place together. Would you prefer grapefruit with your steak, or mashed potatoes with your steak? The whole point of content marketing is to increase brand awareness. This purpose is frustrated when you post irrelevant content.
Monetization
The subtext of your content is for people to create a mental association with your brand. You want people to associate your product or service with their need, and quality content creates that connection. This is a legitimate quid pro quo. You provide valuable and engaging content, and consumers provide brand recognition and loyalty. Over time, that leads to revenue for your company. This kind of monetization is subtle, indirect and takes time, but is very powerful because the consumer ultimately initiates the sale.  
People are turned off by content that is overtly monetized. Unless one is shopping or sees an ad with cute animals, people do not actively seek advertising. Remember, people view your content because they are enticed by the proposition of receiving free value. People are guarded when they feel they are being sold, especially when they did not expect a sales pitch.
I once attended a "seminar," where the ostensible purpose was to teach about marketing, but the speaker could not stop interrupting himself to pitch his coaching service. He would tease with some marketing nuggets, then pull away saying we could hear the best parts if we signed up for his program. "Seminar" was written in quotation marks because I felt I was attending a live infomercial against my will. I got fed up and walked out. I feel the same way when I'm viewing disingenuous content online. Don't publish thinly-veiled advertorials. The value of your content is tainted when it is overtly monetized.
Don't get me wrong here. There is nothing wrong with selling. If you want to overtly sell your product or service, then go for it! Just don't be deceptive.
Story Telling
Facts tell, stories sell. Couch your messages in terms of stories, and people will engage with your content on a deeper level. People remember stories that touch them emotionally, and they remember the source of the story – your business. People are attracted to stories, it's just human nature. Most people lack the attention span to delve into dense factual material, and you'll lose most of your audience
Do not wait for an audience to build before you start creating content for your business. Start creating and publishing content now, and you will grow a following over time. If you seamlessly weave facts about your product or service into a story, while giving value and avoiding overt monetization, you can create powerful content and a powerful brand.
Ways To Drive Traffic To Your Blog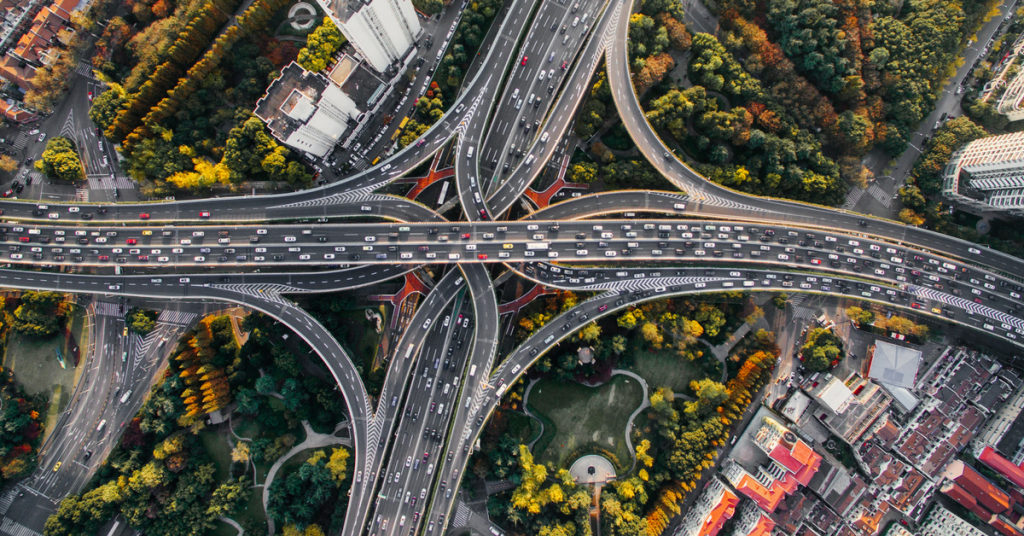 We've all been there before. We hit publish on our latest blog and wait for the avalanche of comments to come in, except they don't. When this happens we can't help but ask why. Before you lose your blogging confidence, here are some ways to drive traffic to your blog.
Share More Than Once
Most of us share our blogs across social media a few seconds after we hit publish. While this is sound strategy, there might be some people you missed during the first blast. To avoid too many people from seeping through the cracks, share your blog more than once. In fact, Garret Moon co-Founder and CEO of CoSchedule suggests that companies do not share content nearly as much as they need to. According to him we have a mentality of "share once and forget".
A better solution is to share the same blog multiple times depending on the platform. For example, you might want to share a blog across all your social media accounts the moment it is published. Two hours later, you can share again on Twitter, the next day on Google+ and Facebook, next week on Tumblr. Some marketers think that this is spammy, but nobody really pays attention what you do online and this is just a way to make sure that nobody misses anything.
Leverage Twitter
Twitter is a great platform to make blogs go viral. Here are some things to do right away:
Complete your Twitter profile, avatar and header image.

Tweet on a regular basis, at least once a day.

Retweet interesting and related tweets from other members.

When sharing a post, make sure to include an image. You can use Twitshot to make things easier.

Always use a hashtag (#) when tweeting.
Optimize your Tweet text too. The best practice is to put the post title first followed by the URL and your Twitter handle. This optimized Twitter text will encourage users to click on the link and to follow you at the same time.
Get Influencers to Blog For You
Gain credibility and possibly followers by getting social influencers to blog for you. This means reaching out to people in your niche with the biggest followers and then asking them to contribute to your blog. By getting these guys involved, you get exceptional content while accessing a powerful distribution channel in the form of the contributor's network. Unless your blog is super-prestigious, you might need to pay these influencers, but it is a good way to improve blog readership.
Include Visual Content or Videos
There are many studies suggesting that blogs with videos or images, especially infographic, find better engagement and more shares. Taking time and effort to add them to your blog can greatly impact traffic and readership.
Send Link To Relevant People
Send your blog to people or organizations that might be interested in what you have to say. Messages like "I recently published a blog on the impact of social media on entrepreneurs and thought you might be interested." Offer to reciprocate so that your offer becomes tempting. Sending out your blog gives you the potential to expand your network while driving traffic to your blog.
These tips are not a substitute for good content but these strategies are simply about squeezing some more so that you end up with even more traffic. So make sure you have great content that has always has SEO in mind to drive more traffic to your blog.
5 Ways to Attract More Business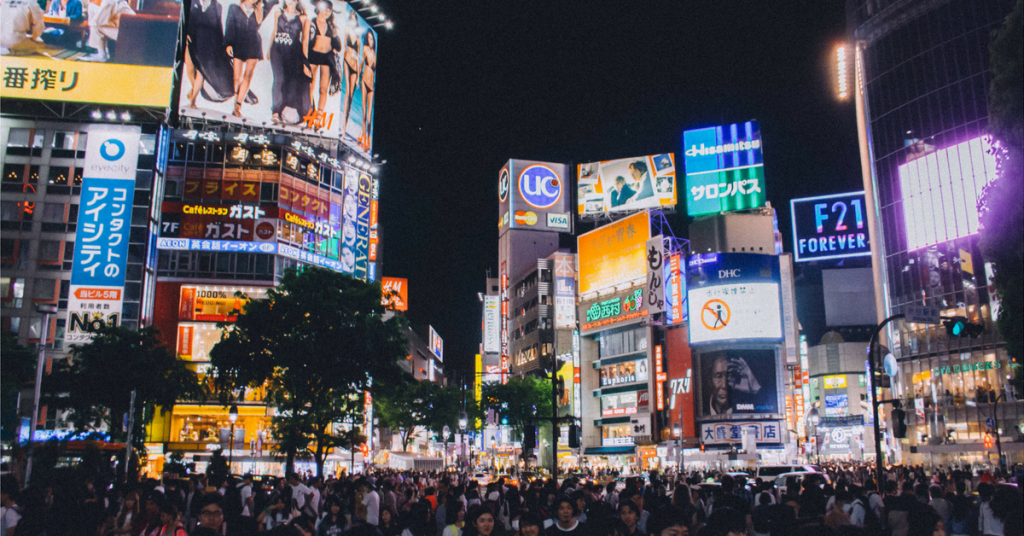 In this competitive era where every business is facing deep competition, it is essential to project a differentiating factor and adopt latest techniques for attracting more business to your business. It is often the failure of planning that leads to collapse and shut down of businesses. You need to have a proper strategy that can build a reputation of your business in the market. To run smooth and successful, have a prior construction of successive plans to target the potential customer base.
Here are 5 techniques to improve your business prospects.
Genuine Value
Be specific about the services or products that you offer so customers are not misguided. By going through the information that you provide, the targeted clientele must be able to understand the quality of your product or service offerings. Having a differentiating factor and projecting it effectively is essential to grab those choosy eyeballs of potential customers. Setting clear expectations and delivering the best within the deadline is the best way to retain customers and grow your business.
Business Website
The most important step to take when you start your business is to build your website. The website is your online identity and your biggest marketing weapon as far as the digital space is concerned. Make sure that the website is interactive, informative, and guides the visitors in the best possible way. It should be user-friendly and have the power to convert casual visitors into customers. Remember, a great website projects a great brand image.
Effective Communication
Be precise and dynamic when you communicate with potential patrons. Regularly updating your blog and listing the information related to your work will build a strong relationship between the reader and your business. Replying to queries and comments within a short time frame is very important and depicts that you value the interest which someone has in your business. Healthy communication will help frame a positive image of your business.
Socially Active
Socialization is very important in today's world. With billions of people on social media, these platforms have become effective marketing channels and one of the best source of generating prospective clients for your business. Having well-defined social media marketing strategies and getting your business highlighted on social media platforms like Facebook, Instagram, Twitter, and others has become essential. People these days have a tendency to refer to social media when they need any product or service and have a strong affinity for brands. The return on investment in case of social media marketing is also very high if the business adopts the right strategies.
Search Engine Optimization
This is the digital marketing technique that can help your business be listed on the top search pages of Google, Yahoo, and Bing. With a comprehensive list of well-researched keywords defining the nature of your business, SEO experts will target your business with informative content on the top search engine pages and improve your page ranking. Off-page SEO techniques have also become very important due to the cut throat competition in the SEO space.