Tech Trends Changing The Way We Do Business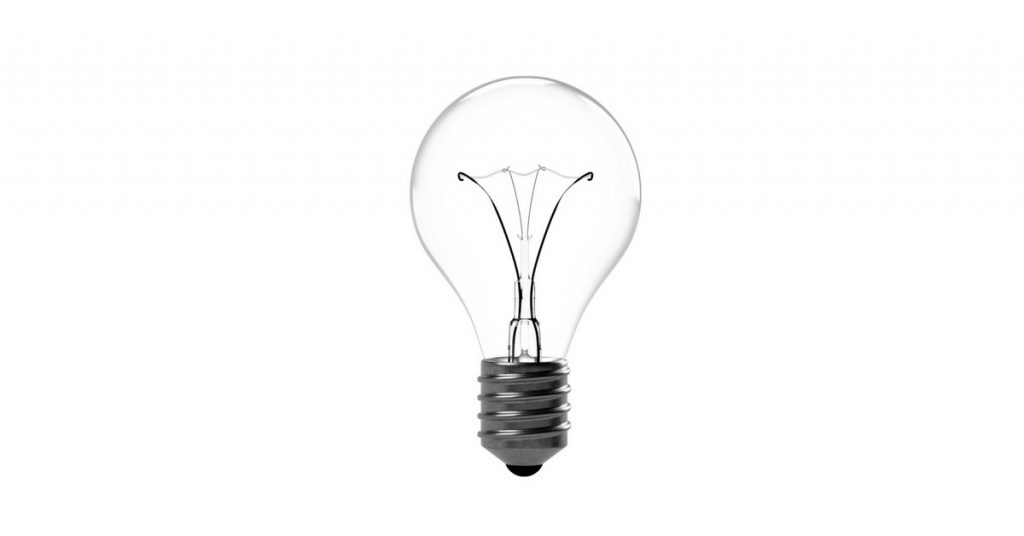 Whether you're an established name in the business world or you're just making your start, you ignore the march of technology at your own peril. For companies with even the smallest footprints, some of the tech trends emerging today may be life-changing. Here's a brief tour.
Cleaner Materials, Packaging and Standards
With just a few stubborn exceptions, most folks in America and throughout the world agree: Life on Earth can't continue if we keep squandering our resources. Developments in more energy-efficient production equipment save us cash money on our utility bills all the time and bring us ever-closer to true energy independence. The materials being pursued are lighter, stronger and cheaper base materials to make products more durable and inexpensive to manufacture. What about some of the other exciting opportunities in new packaging and packing materials? Besides looking potentially awesome, these outside-the-box ideas help us remove lots of the more harmful chemicals and plastics from our supply chains. This action will keep them out of the hands of our clients and customers — and out of the environment for good. Tech trends that include better technologies, plus social pressures, let us design less wasteful and more appealing products and packaging all the time to ultimately help raise our shared definition of excellence.
Crowdsourced Design and Troubleshooting
Maybe it was inevitable, but modern technology has given businesses something they just didn't have in decades past: the opportunity to get their customers to do some of the work. We've all had to become citizen journalists, the needs and wants of our globalized world mean we've also had to become hobbyist creators in our own small ways. Plus, it's just really fun to take part in the creation process! Kickstarter was the first company to take "democratized creation" — to borrow/turn/re-coin a phrase — mainstream, but that kind of crowdsourcing is just the tip of the iceberg. Current tech trends has made product creation a more social process from nearly top to bottom, letting brands from all types and sizes a chance to engage with their intended audience. This allows brands to gather valuable feedback about the development phase of product design. Engaging directly with the most creative minds in your audience also lets you iron out any kinks as they crop up and effectively "rev" a brand-new product for a more confident official rollout.
Direct-to-Consumer Delivery
Nobody likes the middleman. There are growing tech trends of brands working to engage directly with you through smartphone apps and push notifications. It's also why we're seeing more subscription-based and home delivery services pop up all the time. It took a tech giant like Amazon to throw down the gauntlet in the home grocery delivery space, and more are continuing to lead the way as consumers demand more convenience from the products they want most. For example, Marketview Liquor will not only help you find the best wine for the season, they'll also deliver your wine right to your door. The whole point is that customers know how to do research. If you've made yourself visible and your presence suggests a superior product without the hassle of brick-and-mortar shopping with the middlemen, and if you provide truly measurable incentives like cheap or free shipping for repeat customers and discounts for recurring deliveries, they'll probably choose your expert wine curation or your hand-selected ski bindings over those offered online by a more faceless corporate brand every time. For the faceless corporations, all of this works for you, too. A major point here is that each of the tech trends on this list are, in their own way, leveling the playing field. The little guy, more each day, has the means to compete with "known quantities" and familiar retailers.
Hobbyist Home Production
We've talked a little bit about how crowdsourced design like Scooterboard can help lead to more thoughtfully designed products in the run-up to a major product hitting the market. Thanks to 3D printing and other technologies, the very act of producing some of those projects is also vastly more open and accessible. Today, you can pick up a 3D printer with limited capabilities for around the $300 mark. Consider the nearly countless advantages of allowing consumers to print their own "OEM" replacement products — or even modifications to existing products. Then there's this: What if you don't need to ship them a product at all? This is one step beyond even direct-to-consumer delivery: It's a state where consumers could purchase blueprints for general product types, add their own features and embellishments to then build it right in their home using 3D-printed components in a variety of plastics and metals. This is the future. It's not quite here yet, but it's coming. If you sell a physical product yourself, how might you take advantage of this situation?
Apps and Subscriptions
Information powers our lives. But information isn't a physical product. Apps have changed everything about how we consume products and do business. Back when there was a physical counterpart — a CD, DVD or even a thumb drive — to the software we used, you paid once and had access to a "finished" product for a year or so. Some of us even remember waiting in line for Mac OS X Tiger on DVD! Now that "app culture" is here, it means consumers expect a constant drip-feed of new products and user experiences. That means subscriptions. Those colorful little squares on your smartphone are now windows. You can open and look through some of those windows for free, but the view you enjoy takes a lot of hard work to maintain. It's a rich garden full of features with diligent developers trying to keep features bloat and bugs at bay while refreshing the UI often enough to keep you interested.
App-based subscriptions have had a shaky rollout, with even seasoned fans giving their favorite developers "the business" for pivoting to a subscription model instead of sticking to the pay-once-and-receive-updates-for-life model we've all been enjoying until recently. Smartphones are nearly indispensable in our personal and business lives. Now, those of us who use them will need to be more selective about the companies we do business with, and become patrons of the ones who truly excel in their field. For business, it's a huge challenge as well as an opportunity. Apps like Ulysses and Weather Atlas are now available via subscription, ensuring their talented coders a chance to eat and their users in getting new products as soon as they're ready. Even websites like Medium and The Atlantic are trying out new membership platforms to monetize information and business in a world where technology has delivered users from advertisements. Publishers still need a revenue stream however.
Your primary product may not be an app at all. App culture is a tech trend that gives you an opportunity to turn your presence on somebody's Home Screen into a money-making, brand-expanding opportunity. Make yourself indispensable.
Technology, Business and Destiny
To say technology will let us achieve our dreams would be a flowery statement. We're all still trying to make sense of most of it, but it's clear that there are exciting tech trends in front of us all — most particularly for excelling in business. For the many reasons touched on above and lots more, it'll pay off in the end to stay informed about new technologies as they emerge. If you're not, somebody else definitely will be.
10 Side Jobs To Make Extra Money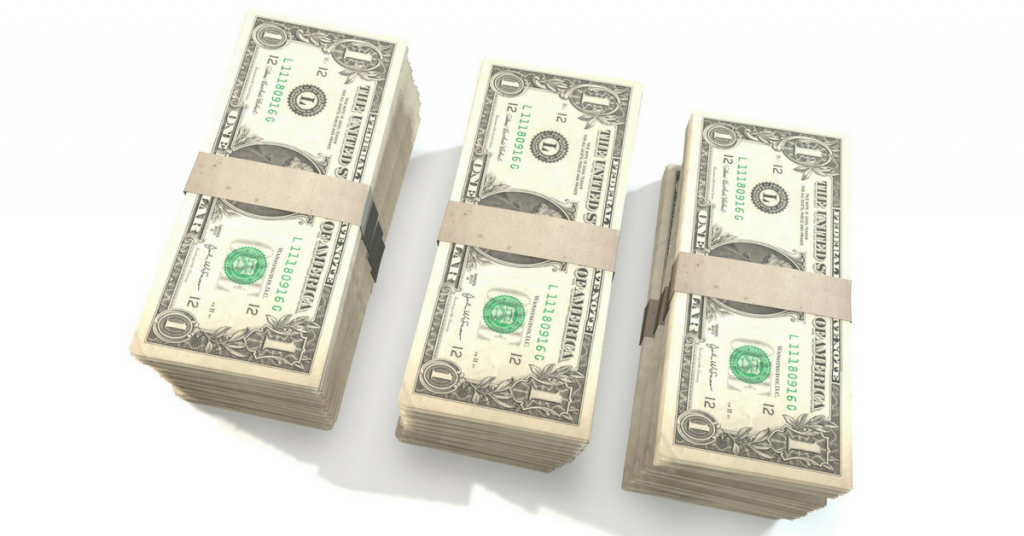 The economy has been unstable lately and every penny counts. Many of us already know why it is important not only to keep track of spending but also to have money for "rainy days" too. If you're interested in ways to make extra money on the side, we have 10 examples you can check out.
1. Blogging
Blogging is one of the best ways to earn a few extra bucks on the side. Drop by ProBloogger.net for legitimate blogging jobs. You can also Google for blogging jobs if you can't find jobs that suit you on the website. Once you find a blogging job, you can start writing immediately. It's best if you find a field that you really like to make the job more fun for you.
2. Pet Sitting/Baby Sitting
This job is not just for teenagers but for adults too. Parents and pet owners need a time out from their children and pets from time to time and that's where you come in. Some adults scoff at this kind of job, but money is money no matter how you earned it.
3. Online Bridesmaid
Saying "I do" is big business and by being an online bridesmaid you can also have a slice of the pie. Websites like Bridesmaidforhire.com provides professional services to brides ranging from just hanging out to helping to organize the bridal party. But don't worry because the job is usually handled through emails and social media. You are basically there to help or to hold the bride's hand.
4. Affiliate Marketing
Earn extra money through commission by joining affiliate programs. Businesses are always looking for new customers and will be very happy to give you commission every time you refer a customer to them. Whenever a customer clicks your personal affiliate link, you earn extra money when they make a purchase. You can join multiple companies at once or market different products simultaneously. Check out ShareaSale, Affilorama and Rakuten Affiliate Network.
5. Tutoring
You might have skills that you are able to teach like algebra, music or foreign language. Tutoring is very flexible because you can do it online through video chat or through personal meeting. Find clients through sites like Craigslist or post your services there. You can be flexible with your rates or tutor multiple students at once.  Tutoring is not only a great way to meet new people but also to help them too.
6. Sell Stuff on Ebay
You can make extra money from your old stuff by selling them on eBay. Many of us have clothing, gadgets, shoes or kitchen appliances we seldom use. Instead of letting them gather dust, you can make extra money off them by selling them online.
7. Bartender or Server
One of the best things about the service industry is the flexible hours. If you prefer to be a server, you can schedule shifts before or after your job. Bartenders usually have the late shift which is great if you don't mind working into the night.
8. Sell Your Skills
You can sell your skills by freelancing. Sites like Fiverr, Upwork and People Per Hour are great platforms for people with different kinds of skills. You can find all kinds of work if you're an accountant, CAD operator, writer, researcher or web developer.
9. Rent Your Parking Space
It's not really a job, but if you have a parking space in a busy city; you can make a few extra bucks a month when you're not using it or when you're on vacation. Make extra cash by letting other people park in your spot in cities like Chicago by going to ParqEX. ParkingSpotter is a nationwide service while SpotOnParking serve major cities in the US.
10. Consulting
Help other people solve their challenges by becoming a consultant. The Second Shift and Hourly Nerds are good examples of websites that address the needs of highly skilled professionals seeking in demand talent. If you have marketing skills for example, you can serve as a consultant for people on Hourly Nerds looking for expert guidance. It is a good way to make extra money while staying at home.
These jobs are for everybody looking to make a few extra dollars on the side. They are great opportunities not only for full-time workers but for students, moms and people who don't have jobs.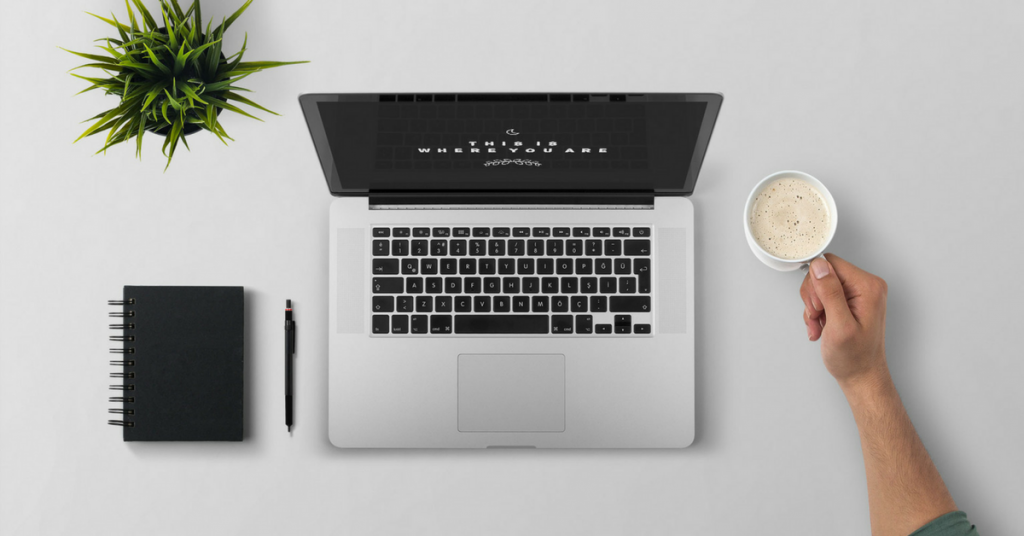 Freelancing offers flexibility and freedom compared to a regular desk job. Freelancers have the freedom of choice with regards to when they work, where they work, whom to work for and the type of work to be done. Freelancing enables workers to find a job that suits their individual strengths and weaknesses. The flexibility and freedoms have a lot of benefits. Here are other benefits you might not realize.
Workload Control
Freelancers have the freedom to take as much or a little work as they want at any point in time. One of the best things about being a freelancer is the ability to say when enough is enough. If you have too many clients and can't handle their demands or the stress, you can simply drop a couple. If you need more jobs for financial reasons then you can always find other clients that need work done.
Better Health
Being able to control your workload can lead to better health. According to studies conducted by Kansas State University, people who worked more than 50 hours per week suffered from decreased physical and mental health.
Freelancers also work from home and interact with clients and colleagues over the internet while people in traditional workplaces work in cubicles. A Danish research found that the more people working in a room together, the more likely people are going to get sick. Working at home prevents freelancers from being exposed to a work bug. Turns out, being a freelancer can lead to a healthier you.
Gain Skills
Freelancers are able to gain new skills from their experience working in different fields. Even if you do not have the skills yet, there are companies and employers who are willing to train new employees. This can be useful to freelancers because it enables them to put something new to their resume while learning something that can be used for future projects.
Work Relationship Control
When you're working remotely, you have the power to control workplace interaction and relationships. Some freelancers only need to check their emails 2-3 times a day to keep track of what they need to do or check what other co-workers are doing. As it turns out, checking your email infrequently leads to less stress according to a study conducted by the University of British Columbia. This is because in many work environments, ignoring an email is like ignoring your boss. As a freelancer, checking your email less can help reduce stress.
Exercise
Many people who work in a traditional work environment find it hard to squeeze time to workout or exercise. They do not have this problem with freelancing because they can work when they want to which means they can exercise whenever they want even during the middle of the day. As it turns out, working out in the afternoon has benefits. During this time, your lungs work better and your physical performance is in its highest, muscle strength is also at its peak while risk to injury is at its lowest.
Your Own Boss
If you have a client that you don't like, you can drop him or her when your contract ends. Freelancers are their own bosses and have the power to avoid working with somebody that they don't like.
No Commute
Most Freelancers work remotely from their home or even while on vacation. This means that they can avoid the daily commute to work. Avoiding traffic helps reduce stress even before you get to the workplace.
Network
Freelancers have a chance to work with different people in different cultures across the globe. They have a chance to nurture relationships, whether it is personal or professional, to help expand their network. Building a network can help boost reputation and make future contracts.
Travel
As stated above, the ability to work remotely means that you can work anywhere in the world. You can travel while you work or make travel your work. You are not tied down to the office and can take as many vacations as you want.
Engagement
Many people who are working the same job year after year find that they are losing interest in what they are doing. Freelancers have the flexibility to move from one field to another depending on their skill set and what they learn while working for different companies. This means that they are able to grow their knowledge and skills to keep their job interesting and more engaging.
Being a freelancer can be fulfilling especially if you are self motivated and like to work alone. Freelancing also allows for better life-work balance which is important to keep you happy and satisfied with your job.
10 Best Industries To Start a Business Now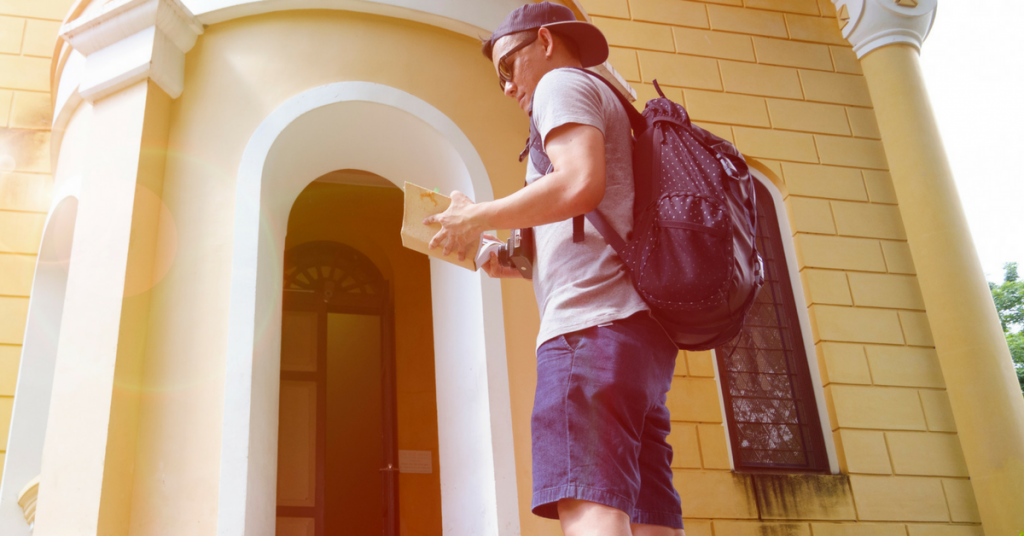 With so many students competing for a limited number of positions available in the workplace, many fresh graduates are now underemployed or unemployed. Situations like this can be problematic for young graduates because many of them have student loans that need to be paid as soon as possible. One of the best solutions for fresh grads is to become entrepreneurs. Here are some of the best industries to start businesses.
1. Meditation and Mindfulness Training
Many industries are spending money for their employees to take meditation and mindfulness training. These types of training involve bringing attention to the internal and external experiences occurring in the present through meditation.  Employees who practice mindfulness are less stressed, feel better and enjoy life more.
2. Accounting, Tax Preparation and Bookkeeping
All companies require proper accounting, bookkeeping and need help with tax preparation which is why this industry is always looking for individuals to fill this role. No matter how well the economy is growing or how good a business is performing, good accountants are always needed.
3. Ready to Drink Coffee and Tea
The on-the-go lifestyles of many employees are the fuel of the ready to drink coffee and tea industry. Most people today want everything instantly and this includes their beverages. According to Specialty Food Association, sales of these types of drinks have tripled to $143 million annually since 2012.
4. Real Estate
Yes, it's true that the real estate industry is dependent on the economy. However, the overhead cost of becoming a real estate agent is small. All you need is a license and you're ready to start your own real estate agency.
5. Mobility Tech
Nope, we're not talking about cellphones but about technology that enables autonomous vehicles. This is an exciting space because it allows for creativity and startups have the potential of partnering with bigger industries or acquisition by major players.
6. Pet Care
The busy lifestyle of many people has opened up the new industry of pet care. According to IBISWorld, revenue in the United States for pet grooming and boarding is nearly $8 billion and is expected to grow 7% annually through 2021.
7. Legal Services
Just like accounting, it has low operating costs and it's a service many people need. Anybody who has ever hired a lawyer knows that it isn't cheap. However, the need does not only refer to lawyers. Legal services include notaries, settlement officers (for transaction of securities) and search agents in real estate. Legal services enjoy repeat clients.
8. Computer Vision
Technology is very fast growing and diverse. Another field that has opened up recently is computer vision which basically deals with artificial intelligence that works to act and interpret visual data. The technology generated $522 million and 69 deals in just 2016 alone. Developments can be applied to child development, social media networking and web analytics.
9. E-Commerce
As personal disposable income continues to rise, so will e-commerce. It's more convenient not only to shop online but to do business too. E-commerce has low barriers of entry. To increase your success in a market that is easily saturated, you need to focus on customers, build a relationship of trust and to deliver products or services quickly.
10. Home and Building Maintenance
This is another very broad industry. It covers lawn and garden care, pest control and cleaning. Players can cover houses, offices, warehouses or just about anybody who needs care and maintenance. According to Sageworks, the industry saw a 13% increase in sales last year. The business is easy to start because of low upfront business cost, does not require inventory, large staff or office space.
Starting a business is risky but it can also be a great adventure that can lead to your success. Determine your individual skill to find out which industry will give you the best chance to succeed.