6 Reasons Why You Need A New Business Website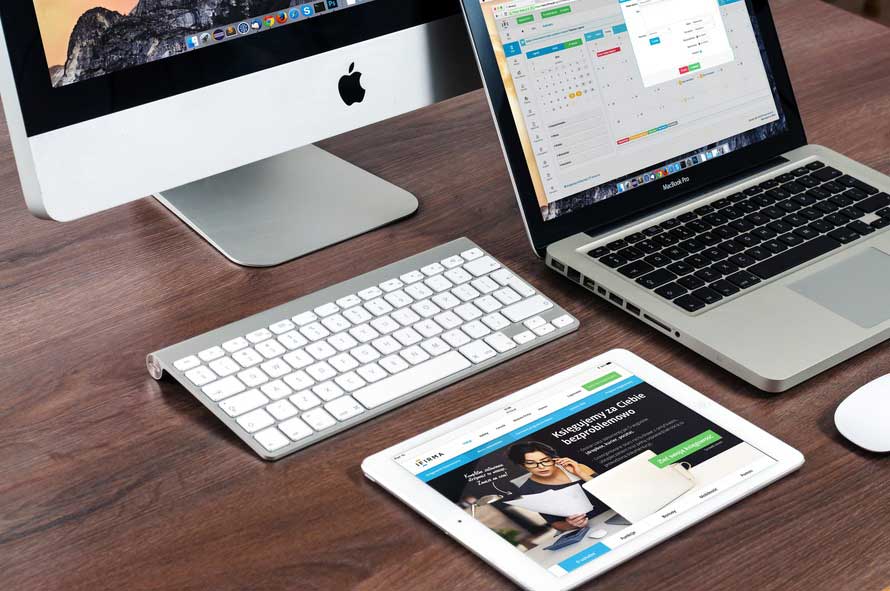 6 Reasons Why You Need A New Business Website. Websites are very important for businesses because it can provide your business credibility and gives instant access to your potential customers. If you've had your website for a while now, you probably know your way around the block. But managing a business website is not just about putting content and delivering orders. It is also about monitoring the on goings and activities of your visitors. If you feel like you're sales are slipping or if conversions and leads are lagging, it might be time to upgrade or get a new website. Here are reasons to do so.
No Links To Social Media Sites
Here's the first reason why you'll likely need a new business website. According to statistics over 78% of Americans are connected to social media networks. These people share, like and follow not only people they know but also businesses they like or want to know about. If you're business has no social media presence or if your website has no buttons to link you, then you're missing a lot.
An integral part of sales is prospecting and establishing relationships. Social media is a good tool for these activities. Having a presence on Twitter, Facebook or Pinterest does not only make you accessible, it also makes it easy for you to become close to your target market. If people share your posts, it can reach potential clients and lead to conversions. It is also a good venue to launch new products and awareness for your brand.
Not Mobile Friendly
According to reports 4 out of 5 consumers use their smartphones to shop. If you're site is not mobile friendly you are losing a lot of potential customers. Mobile friendly websites are different from your typical websites because the mobile friendly version is smaller, more compact and usually loads faster. If you've ever tried loading a webpage on a browser on your phone, you know what we mean. Text is smaller and it takes forever to scroll sideways or down, not to mention that the buttons look positively tiny, trying to click them is a nightmare.
New business websites are making sure that their sites are mobile friendly because more and more people access the internet through their phones. This is where they do their shopping, book tickets, check reviews or go on social media. Mobile friendly sites are more readable, easier to navigate, have concise text and load quickly compared to websites created for desktops.
Not Set Up To Convert
When a guest lands in our website you want to take them by the hand and give them a tour so that they can look around. You will want to show them videos, products, services and let them get to know your brand just like you would if they entered your brick and mortar store. If your website does not invite them to look around or give them opportunities to explore or interact, you might be losing visitors and missing opportunities to convert their visits into leads or sales.
Your new business website should not just be an online brochure. It should also be user friendly and inviting to the visitor. Look at your home page; are there opportunities where you can get them to sign-up for a news letter? Do you have a call to action button? Do you have a button to click for new products or service?
Loads Slowly
Page loading time is an important metric when you have a website. It is also important to the user's experience. According to statistics, slow loading pages are one of the top reasons for high bounce rates In fact, 47% of users expect a website to load in 2 seconds and 40% abandon the site if it does not load in 3 seconds. Every page load delay of 100 milliseconds has a 1 percent decrease in conversion. 44% of shoppers will tell their friends about a bad online shopping experience.
These are surprising statistics, but what can you expect in the competitive world of the internet? If somebody can do it better, then why wait for your site to load?
No Visual Appeal
When people go to your website, they see it as a reflection of your company or business. If it has lots of relevant information, looks professionally put together then they will view your website and organization as credible and authoritative. If your website looks outdated, has poor structure or bad design then they might make negative assumptions about your company and business. Your website should highlight your product or services with a harmonious and consistent layout.
Outdated SEO
If you notice a slip in your search engine rankings, it could be because of outdated SEO. Search engines like updated content and reward websites that provide fresh content with high rankings. This is because they want to provide users with the most relevant and updated results. If your old website still has the same content as it did 5 years ago, search engine crawlers might stop indexing it because it will think that this content is outdated.
The world of web development is always changing. If your business website is more than 3 years old, it might be time to get a new website or an update. There are many new options, integrations, widgets, apps, coding, language and many more. These upgrades can make your website more user-friendly or more appealing to your visitors.
Things You Should Never Say During A Presentation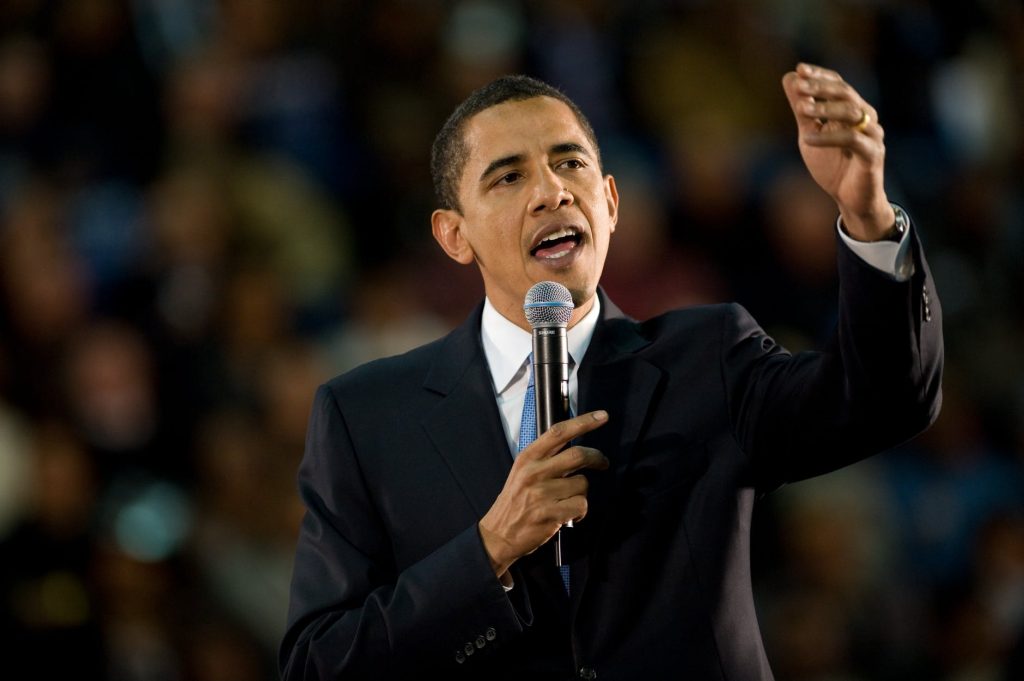 Many people have cold feet when they are asked to present something in front of a live audience. A sales presentation is a make or break situation for the companies. An excellent presentation can bring in a lot of new prospects for the company. Similarly, a bad presentation can also sour the relationship with an eager prospect. Public speaking is intimidating, but you can avoid the common mistakes and make a mark as a public speaker. You should be calm, confident and organized during the presentation. Here are some points you should remember during a presentation
"Hello! Can everyone hear me?"
You can feel very nervous before your presentation, but do not begin with this question. It is your responsibility to check the audio, but try to arrive early to check everything. When you are speaking at a large conference hall, the chances are high that someone has already checked the audio-visual facilities. Take a deep breath and smile at the audience. Begin with full confidence.
"I've got a lot of information to cover, so let me get started."
This statement can make your audience lose all interest in your presentation. People believe that longer presentations are boring. Starting with this statement assumes that it's going to be a long boring lecture instead of a captivating presentation. If your presentation happens to be long, do the work to shorten it in advanced, and come prepared to give a more condensed presentation without losing the overall message. 
"I'll keep it short"
This is a promise no one keeps. You should not use this statement before the presentation. Your audience comes to hear something promising and get inspired. It does not matter if your speech is long or short. When you say "I'll keep it short", you're also underselling your ability to maintain your audience's attention. 
"I did not have much time to prepare"
You should not begin your speech with an excuse. People in the audience look forward that the presentation will be a well-prepared one. They invest their time and money to be prepared for your presentation. It's only fair that you should be prepared to present. 
Fillers
Never use the words like "Umm", "you know" or "like" in your presentation. Your audience will assume that you are not confident about what you are saying. The fillers in your speech can distract them from the main point of the presentation. If you need to think about something, you can take a short pause in between.
"In Future, we plan to…"
Never reveal anything about the products that is still under production. Make public announcements of your new products and offers. Your audience expects detailed information of your new and ready products. If you have something exciting on the way, wait for it to actually be ready to start talking about it. 
"Avoid reading through the pages"
Do not just read aloud the pages or slides. This can turn the session dull for your audience. Try to present your points in an interesting way. You can begin with a small story or show some examples.
"I'll get back to that later"
The audience is always eager to interact with you. They can ask many questions after your presentation. Do not avoid their questions. It leaves a bad impression on your audience. Try to answer their questions politely.
"I guess that's it"
You should not end your presentation with this statement. Prepare your speech in such a way that it becomes obvious it is the end. Your transition to your next point should come naturally.
Make your speech fit in the given time-slot. Do not come underprepared and prolong your speech. You should not completely depend on the prepared write-ups or slides. Try to conclude it with some interesting information. Keep some time to interact with the audience, but do not get stuck with irrelevant points or questions.
Customer Satisfaction Should Be Your Number One Priority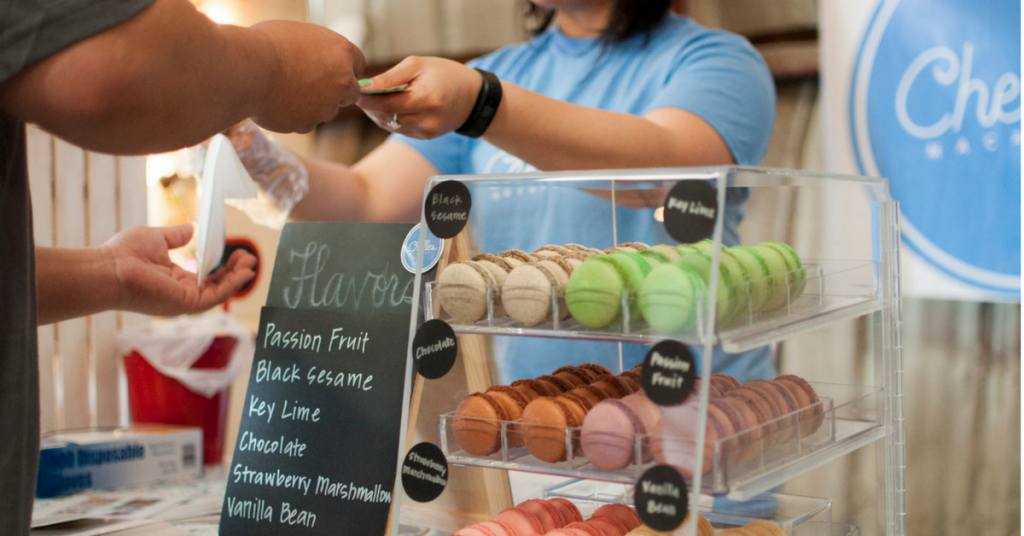 No matter what your product or service is, without customers you don't have a business. This is because customers are the backbone of any business. In fact, customers are so important many businesses have adopted a "customer is always right" policy. Many companies strive to keep their clients happy. However, there are businesses that do not know why customers are important. Here are reasons why your customers should be your number one priority.
No Business
Let's say that your product is so cool it solves many problems. This is very good but without customers to patronize it, you have no business. Customers are important because without them, your company does not need to exist. Businesses exist to provide products and services to customers. In the entrepreneur world, businesses exist to provide products and service that customers consume. Prioritizing customers will let you learn what they want so that the cycle is unbroken.
Helps You Improve
Customers are important not only because they consume your goods and services, but also because they help you improve. By listening to their feedback, you will learn what can make your product/service better. Many companies spend millions of dollars on R&D but there is no better source than the people who patronize your product. By listening to your customer's feedback regularly, you can improve and tweak your product so that it gets better each time.
More Customers
Loyal customers are the best brand ambassadors for your products. If they really like your product, they will tell their friends about it. This is good news for businesses because it is free advertising and because it will bring in more customers. Having loyal customers rave about your product to other people is a good way to measure success. By listening to what they want, you are establishing a relationship with your customers. Prioritizing their feedback will gain their trust and they in turn will recommend you to other people.
Quality Feedback
Customers are also the best source of quality feedback. Remember that they are the ones who are using your products on a regular basis. Prioritizing customers means that you are engaging them. You will have good sources for feedback which allows you to analyze quality information. Following this strategy will let your company analyze and respond better to make your products or services improve which could help boost sales.
Make You Rich
When consumers are happy they consume more of your products which can make you rich. How? Customers like to buy from a brand they trust. They are happy to use a product that is of good quality and will recommend your product so that their friends are happy thereby expanding your customer base. The more people that buy from you, the more potential for profit. Most of the time, more profit means more money inside your pocket.
Ensuring that customers are happy and are prioritized is a good marketing plan. Making them number one is a good way to make your business successful. Prioritizing them could start a chain reaction that can propel your business forward.
Why Amazon HQ2 Should Choose Miami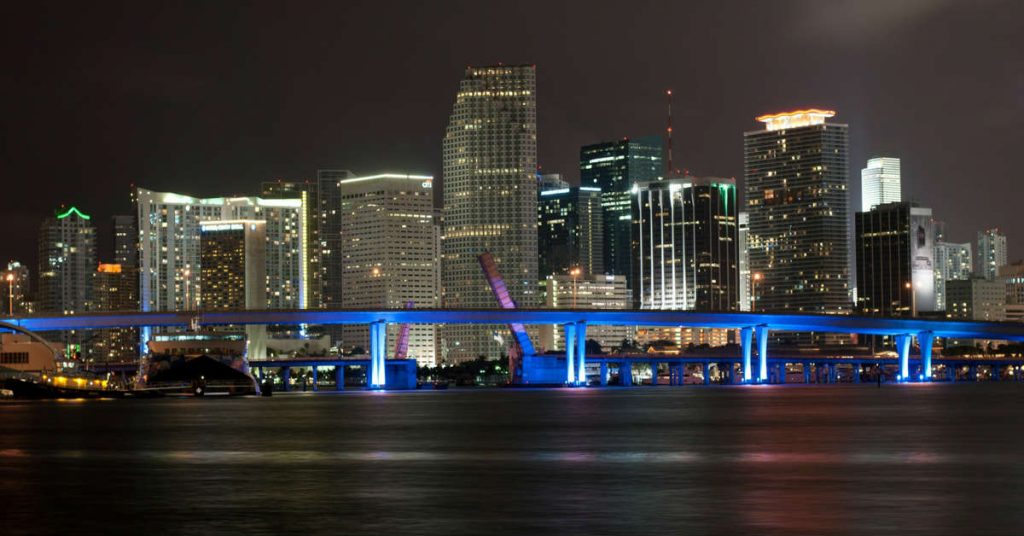 The unexpected city to be on Amazon's top 20 short-list is Miami,Florida. Information about the proposal for Amazon has yet to be released. South Florida is currently keeping it a secret, but from the looks of the region, Florida holds the best benefits. Florida has no state income tax, which can save Amazon a lot of money. The founder of Amazon holds personal ties with the city as well. CEO of Amazon Jeff Bezos spent some time in the Miami area. He spent his childhood there and was valedictorian of his class at Palmetto High in 1982. Bezos now has the opportunity to return to dominate the corporate scene of the region. Florida may be the perfect choice for Amazon HQ2.
The massive tech company seeks a city with a high population in order to attract employees. Miami holds a population of 453,579 people and is growing. The location is perfect in size and the site holds special features. The area will cover the southern-region for Amazon, but is still remotely close to the East Coast. South Florida is also a pipeline for Amazon to connect with Latin America. This represents a positive, diverse company. The southern location also emphasizes the importance of weather forecast. South Florida embodies the perfect temperature for businesses. There won't be any delay due to snow or low temperature, so traveling and delivery will hardly get affected.
Amazon is currently looking to adopt 500,000 square feet of space but will then move on to consume a total of 8 million square feet after 2027. South Florida had offered at least eight sites that is located in downtown Miami. Other locations include government buildings, so in total there are five in Miami-Dad, two in Broward, and another in Palm Beach. Florida had planned out this move drastically and is offering various options to fit the taste of Amazon.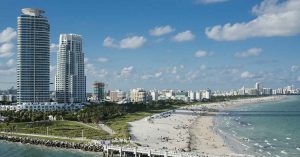 The University of Miami and Florida International University are within the region, along with other colleges. The region attracts a younger scene, which is beneficial to companies seeking employment. Miami also provides the Miami International Airport and Fort Lauderdale Hollywood International Airport to Amazon for transportation.
"There are a lot of cities that are showing off for Amazon … We took a different approach. We put out a challenge," Commissioner Russell said. The message of the video, he said: Miami isn't for everybody and if you are not welcoming of diversity, don't come. "We believe that will resonate with Amazon because they do embrace a lot of the values that we have in Miami and they will recognize how this is really a jumping off point not only for South America but for Europe and the world."
Small businesses and agencies within Columbus are able share their professional insight to Amazon now. This is why Amazon HQ2 Should Choose Miami:
How will Amazon HQ2 affect the economy of the city?
"Beyond the short-term construction and long-term full-time job direct economic benefits, delivering such a high-visibility endorsement of South Florida as the diverse, international and "enterprise-ready" region that is has become, would create the momentum needed for long-term prosperity. South Florida is about so much more than beaches and cruises and bringing HQ2 would reinforce that message for decades". -Aaron Lee of The iluma Agency.
Amazon is searching for talent in software development and related fields. What is your city's tech scene like?
"South Florida has seen a vast expansion of tech startups, incubator programs and higher education development. In fact, the 2017 Kauffman Index of Startup Activity recognized South Florida as the leading region for startup activity, ahead of Austin. As the President of the South Florida Chapter of the Entrepreneur's Organization, I can also attest to our region's thriving tech and entrepreneurship scene first hand. Our chapter is among the top 10 largest worldwide and continues to grow with mature, scaling businesses as well. Considering that Amazon is much more than just an online store, we also offer one of the few direct backbones to the global internet, right here in Miami. Finally, it's no accident that several "unicorn" tech startups are based here already, including MagicLeap". -Aaron Lee of The iluma Agency.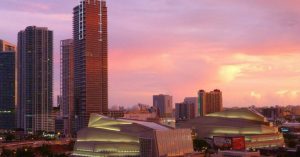 How will the community welcome Amazon HQ2?
"Not with a parade, but with an unforgettable beach party. Seriously though, there is a unified and aligned vision across three counties and more than 9 million residents who are ready to embrace and support Amazon. We are also a perfect region for Amazon to test new innovations and reach a global audience, not just a domestic one. Our businesses, residents, organizations and local governments have spent years investing in ourselves to prepare for such an opportunity". -Aaron Lee of The iluma Agency.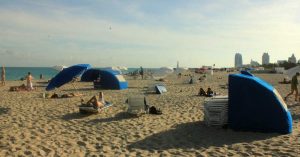 Do you support the major's proposal? Why, or why not?
"Absolutely. As a business owner and South Florida resident for nearly 4 decades, I have the shared opinion that our area has more of a branding problem for enterprise business, versus a lack of opportunity and infrastructure. We have been ready for Amazon HQ2 since before it was an idea". -Aaron Lee of The iluma Agency.
Besides financial incentives, what does your city offer?
"South Florida offers a diverse metropolitan culture that combines international influences with a rich history of hard working, but equally fun loving people. We thrive on our diversity and it's a community that celebrates living. From the arts, sports, entertainment and of course the fabulous weather and beaches, there's no other part of America like it". -Aaron Lee of The iluma Agency.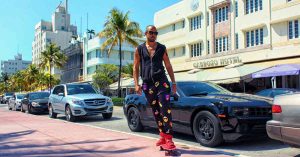 What is in your city that isn't found anywhere else?
"I'd have to say that the rich diversity of our people has helped build a community that reflects the global world we live in today. It's a region that also reflects the nature of Amazon's vision and scale as well. We are a city of the world, built by people who have come together from all around it, sharing their culture and experiences to create something truly unique". -Aaron Lee of The iluma Agency.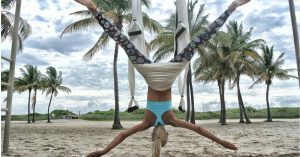 If you are an agency from South Florida, and wish to contribute, please fill out this form here: https://ownersmag.com/need-talk-marketing-pr-agencies-amazon/
*Sponsored by Penji*