6 Reasons Why You Need A New Business Website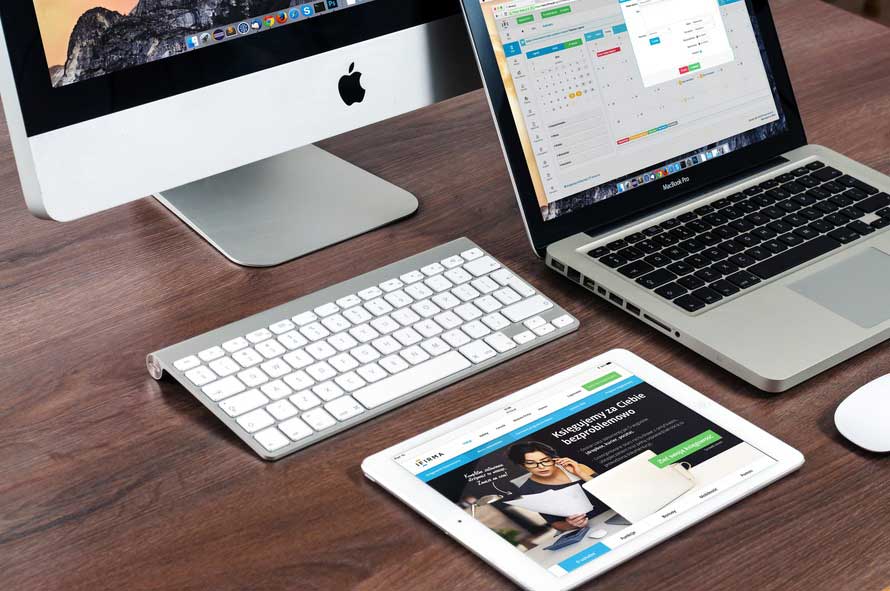 6 Reasons Why You Need A New Business Website. Websites are very important for businesses because it can provide your business credibility and gives instant access to your potential customers. If you've had your website for a while now, you probably know your way around the block. But managing a business website is not just about putting content and delivering orders. It is also about monitoring the on goings and activities of your visitors. If you feel like you're sales are slipping or if conversions and leads are lagging, it might be time to upgrade or get a new website. Here are reasons to do so.
No Links To Social Media Sites
Here's the first reason why you'll likely need a new business website. According to statistics over 78% of Americans are connected to social media networks. These people share, like and follow not only people they know but also businesses they like or want to know about. If you're business has no social media presence or if your website has no buttons to link you, then you're missing a lot.An integral part of sales is prospecting and establishing relationships. Social media is a good tool for these activities. Having a presence on Twitter, Facebook or Pinterest does not only make you accessible, it also makes it easy for you to become close to your target market. If people share your posts, it can reach potential clients and lead to conversions. It is also a good venue to launch new products and awareness for your brand.
Not Mobile Friendly
According to reports 4 out of 5 consumers use their smartphones to shop. If you're site is not mobile friendly you are losing a lot of potential customers. Mobile friendly websites are different from your typical websites because the mobile friendly version is smaller, more compact and usually loads faster. If you've ever tried loading a webpage on a browser on your phone, you know what we mean. Text is smaller and it takes forever to scroll sideways or down, not to mention that the buttons look positively tiny, trying to click them is a nightmare.New business websites are making sure that their sites are mobile friendly because more and more people access the internet through their phones. This is where they do their shopping, book tickets, check reviews or go on social media. Mobile friendly sites are more readable, easier to navigate, have concise text and load quickly compared to websites created for desktops.
Not Set Up To Convert
When a guest lands in our website you want to take them by the hand and give them a tour so that they can look around. You will want to show them videos, products, services and let them get to know your brand just like you would if they entered your brick and mortar store. If your website does not invite them to look around or give them opportunities to explore or interact, you might be losing visitors and missing opportunities to convert their visits into leads or sales.Your new business website should not just be an online brochure. It should also be user friendly and inviting to the visitor. Look at your home page; are there opportunities where you can get them to sign-up for a news letter? Do you have a call to action button? Do you have a button to click for new products or service?
Loads Slowly
Page loading time is an important metric when you have a website. It is also important to the user's experience. According to statistics, slow loading pages are one of the top reasons for high bounce rates In fact, 47% of users expect a website to load in 2 seconds and 40% abandon the site if it does not load in 3 seconds. Every page load delay of 100 milliseconds has a 1 percent decrease in conversion. 44% of shoppers will tell their friends about a bad online shopping experience.These are surprising statistics, but what can you expect in the competitive world of the internet? If somebody can do it better, then why wait for your site to load?
No Visual Appeal
When people go to your website, they see it as a reflection of your company or business. If it has lots of relevant information, looks professionally put together then they will view your website and organization as credible and authoritative. If your website looks outdated, has poor structure or bad design then they might make negative assumptions about your company and business. Your website should highlight your product or services with a harmonious and consistent layout.
Outdated SEO
If you notice a slip in your search engine rankings, it could be because of outdated
SEO
. Search engines like updated content and reward websites that provide fresh content with high rankings. This is because they want to provide users with the most relevant and updated results. If your old website still has the same content as it did 5 years ago, search engine crawlers might stop indexing it because it will think that this content is outdated.The world of web development is always changing. If your business website is more than 3 years old, it might be time to get a new website or an update. There are many new options, integrations, widgets, apps, coding, language and many more. These upgrades can make your website more user-friendly or more appealing to your visitors.
Things You Should Never Say During A Presentation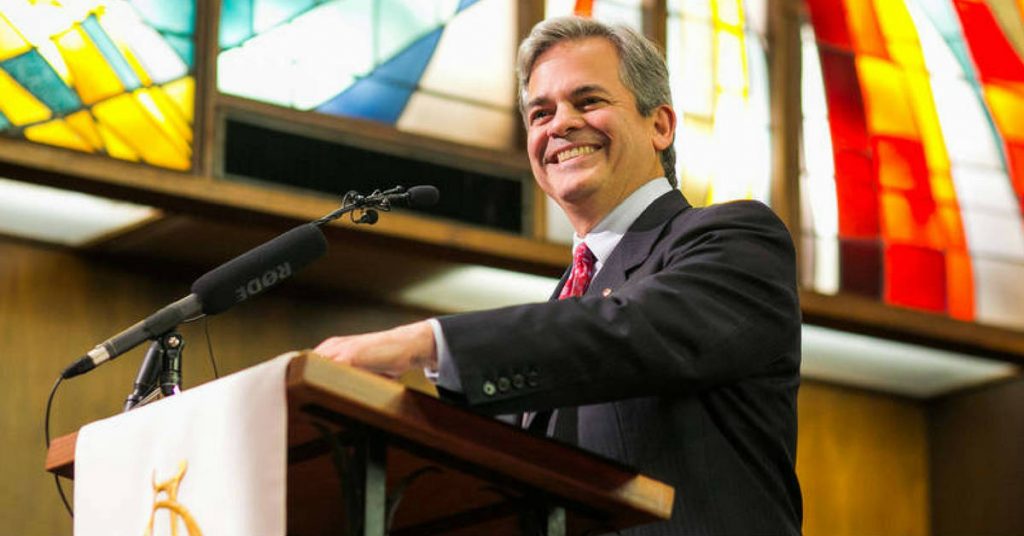 Many people have cold feet when they are asked to present something in front of a live audience. A sales presentation is a make or break situation for the companies. An excellent presentation can bring in a lot of new prospects for the company. Similarly, a bad presentation can also sour the relationship with an eager prospect. Public speaking is intimidating, but you can avoid the common mistakes and make a mark as a public speaker. You should be calm, confident and organized during the presentation. Here are some points you should remember during a presentation
"Hello! Can everyone hear me?"
You can feel very nervous before your presentation, but do not begin with this question. It is your responsibility to check the audio, but try to arrive early to check everything. When you are speaking at a large conference hall, the chances are high that someone has already checked the audio-visual facilities. Take a deep breath and smile at the audience. Begin with full confidence.
"I've got a lot of information to cover, so let me get started."
This statement can make your audience lose all interest in your presentation. People believe that longer presentations are boring. Starting with this statement assumes that it's going to be a long boring lecture instead of a captivating presentation. If your presentation happens to be long, do the work to shorten it in advanced, and come prepared to give a more condensed presentation without losing the overall message.
"I'll keep it short"
This is a promise no one keeps. You should not use this statement before the presentation. Your audience comes to hear something promising and get inspired. It does not matter if your speech is long or short. When you say "I'll keep it short", you're also underselling your ability to maintain your audience's attention.
"I did not have much time to prepare"
You should not begin your speech with an excuse. People in the audience look forward that the presentation will be a well-prepared one. They invest their time and money to be prepared for your presentation. It's only fair that you should be prepared to present.
Fillers
Never use the words like "Umm", "you know" or "like" in your presentation. Your audience will assume that you are not confident about what you are saying. The fillers in your speech can distract them from the main point of the presentation. If you need to think about something, you can take a short pause in between.
"In Future, we plan to…"
Never reveal anything about the products that is still under production. Make public announcements of your new products and offers. Your audience expects detailed information of your new and ready products. If you have something exciting on the way, wait for it to actually be ready to start talking about it.
"Avoid reading through the pages"
Do not just read aloud the pages or slides. This can turn the session dull for your audience. Try to present your points in an interesting way. You can begin with a small story or show some examples.
"I'll get back to that later"
The audience is always eager to interact with you. They can ask many questions after your presentation. Do not avoid their questions. It leaves a bad impression on your audience. Try to answer their questions politely.
"I guess that's it"
You should not end your presentation with this statement. Prepare your speech in such a way that it becomes obvious it is the end. Your transition to your next point should come naturally.

Make your speech fit in the given time-slot. Do not come underprepared and prolong your speech. You should not completely depend on the prepared write-ups or slides. Try to conclude it with some interesting information. Keep some time to interact with the audience, but do not get stuck with irrelevant points or questions.
How To Get Prospects To Notice Your Business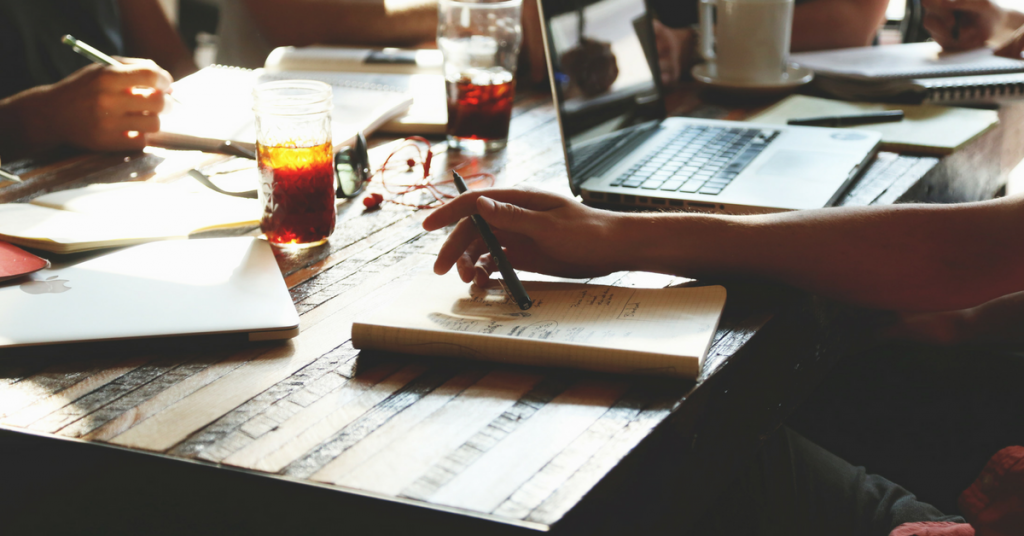 It may be very easy to start a venture, but making it profitable requires a lot of planning and the right execution strategies.

When you start a business, you should be aware of the competition in the market. You need to grab the attention of your prospects to survive in the industry. This requires the adoption of some out-of-the-box marketing strategies to stand out in the crowd and make your presence known. You must customize and update these innovative ideas from time to time as per the market conditions and your projected roadmap.
1. Create quality marketing tools.
You do not have to spend a fortune on marketing at a very young stage. A step by step milestone based approach would be a great option. Understand what the consumer wants and have all the essentials which you may need to contact a prospective client or buyer. Keep the brochure, stationary package, and the presentation tools handy. Hire a designer or a copywriter to present the attributes of your business in the most professional way.
2. Conduct competitive intelligence online.
In today's digital era, it is easy to get all the information about your competitors. The kind of clients they deal with or the price they charge for the services. Use this information to your benefit. You can customize your strategies accordingly to attract your customers by offering superior services or products at competitive prices.
3. Hold a giveaway.
Hosting an online giveaway is one of the most common ideas to catch the attention of your target audience for the B2C businesses. You can give away an attractive gift voucher to a lucky winner or offer discounts on some products. Get involved with people and ask them to follow your page on Facebook various social media platforms. As they get to know about your business, you get a chance to promote your products or services in the vast digital space.However, you must be careful with the discounts offered, and they should not negatively impact your revenue model in a big way.
4. Feedback from happy clients.
Client referrals work wonders for a company's image. The positive feedback of a happy customer is the best marketing tool and can definitely get you more clients. You can ask for LinkedIn recommendations or formal referrals from your older clients for B2B businesses and reviews and testimonials for B2C businesses.
5. Offer work samples.
To improve your client base, you can offer to do a complimentary work for them.  You can also send your product samples to some selected clients. They can inspect the quality of your offerings and endorse your brand.
6. Get local news coverage.
Get a personalized news release in the local newspaper. Improve your clientele by printing your success story.
7. Offer a warranty.
Most of the people will trust your products or services if you provide a warranty. It is perceived as the confidence of business in its offerings.
8. Attend network events
Attend more network events to get featured in online and offline publications. Keep your business cards ready to reach out to new clients. Participate in discussions, talk about your business and throw some light on your products. Talk intelligently and be informative in order to convince people.
9. Be creative to draw attention
To draw attention, you need to participate and socialize at events. You should host a fun event or an online contest. Create an interesting contest and give away some cool prizes. Customized t-shirts, hats, and backpacks are great options and is an excellent way to reach out to maximum people.

Use social media platforms to your advantage. Think and execute your plan correctly!
5 Tips To Effectively Sell Products Online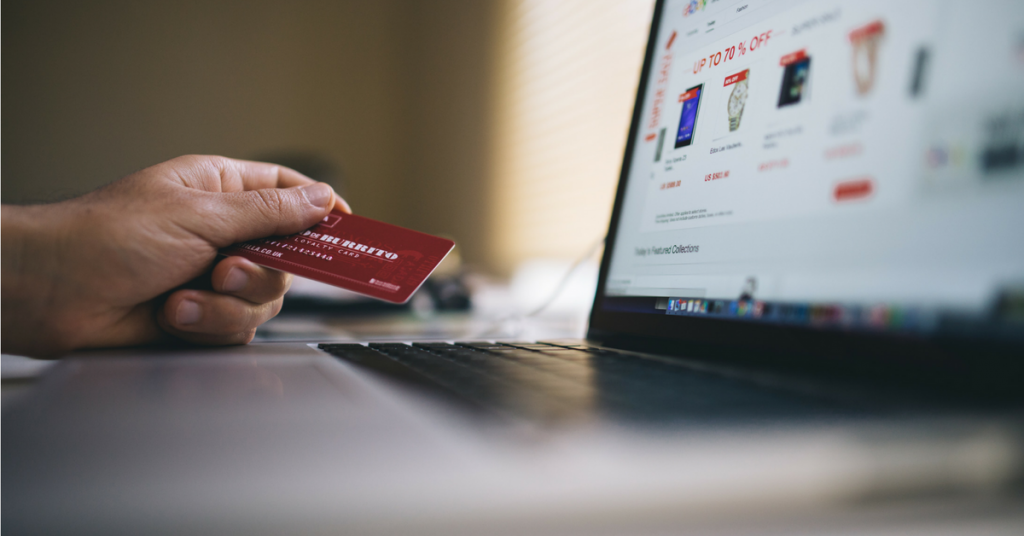 The online marketplace is a great venue for all kinds of entrepreneurs. It's open 24/7. Another good reason to sell products online is the global reach of the internet. Anybody can buy your product even if they're on the other side of the planet. However, selling on the internet also has drawbacks. There are shady characters that are looking for ways to break into your website so steal information. There is also a lot of competition on the web. If you want to boost sales and make your brand well-known, consider these 5 tips when selling in cyberspace.
1. Highlight Your Advantage
One of the easiest ways to stand out and sell products online is to highlight your advantage over your competitors. Online shoppers want to know about your product right away without having to wade through tons of information. Give it to them immediately by telling them the benefits of using your product. What do they have to gain by choosing you?
2. Keywords
The world of internet searches is dominated by keywords. If you haven't received inquiries about your product it's probably because you're using the wrong keywords. Find out which words are being used by potential customers by using tools like Google AdWords Keyword Tool, Google Insights for Search, or WordTracker. For example, you are selling black shoes by Gregg, you can't expect to appear on the first page of search results if you simply capitalize on "black shoes". Be more specific and use "black shoes by Gregg" as keywords to get better search results.
3. Let Them Try It Out
Tea bags started out as giveaways to customers to let them try a new batch of tea leaves. The idea stuck and years later we are still using teabags to make a cup of tea. Letting customers sample a product is easy when you have a physical store but it can be a challenge for online merchants. One way to entice people to try your product is to offer attractive discounts or to offer promos like buy one get one.
4. Image Is Everything
Make sure that you have good quality photos of the products you are selling online. Photos are worth a thousand words and they can help drive the point home. If you have poor quality pictures, guests and potential clients will think that you are not a professional and will go somewhere else. Before taking a picture of the product, make sure your lighting is good and you have a good quality camera to ensure that your images are clear. Make sure that you also have minimal background. If this is too much for you, consider hiring a professional photographer to take pictures.
5. The Right Platform
The right digital platform can make sharing easier when you sell products online. E-commerce platforms like Shopify and Etsy are good options. You can also build your own website in user-friendly platforms like SquareSpace. When choosing a platform make sure that it is easy to understand and manage orders. This will make it easier for you to continue making products or offering your services. Also make sure it is mobile-friendly so that you can also capture customers who prefer to use tablets or smartphones.