6 Reasons Why You Need A New Business Website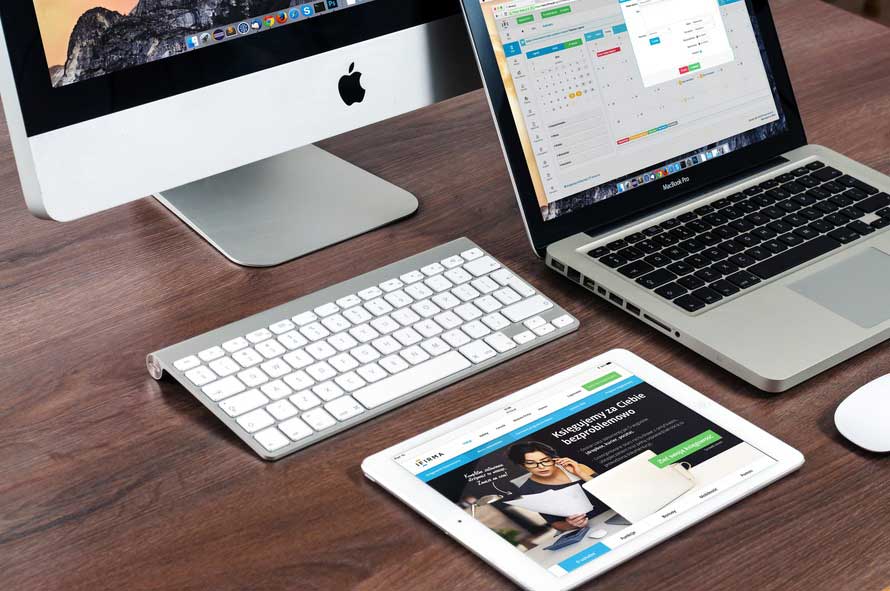 6 Reasons Why You Need A New Business Website. Websites are very important for businesses because it can provide your business credibility and gives instant access to your potential customers. If you've had your website for a while now, you probably know your way around the block. But managing a business website is not just about putting content and delivering orders. It is also about monitoring the on goings and activities of your visitors. If you feel like you're sales are slipping or if conversions and leads are lagging, it might be time to upgrade or get a new website. Here are reasons to do so.
No Links To Social Media Sites
Here's the first reason why you'll likely need a new business website. According to statistics over 78% of Americans are connected to social media networks. These people share, like and follow not only people they know but also businesses they like or want to know about. If you're business has no social media presence or if your website has no buttons to link you, then you're missing a lot.
An integral part of sales is prospecting and establishing relationships. Social media is a good tool for these activities. Having a presence on Twitter, Facebook or Pinterest does not only make you accessible, it also makes it easy for you to become close to your target market. If people share your posts, it can reach potential clients and lead to conversions. It is also a good venue to launch new products and awareness for your brand.
Not Mobile Friendly
According to reports 4 out of 5 consumers use their smartphones to shop. If you're site is not mobile friendly you are losing a lot of potential customers. Mobile friendly websites are different from your typical websites because the mobile friendly version is smaller, more compact and usually loads faster. If you've ever tried loading a webpage on a browser on your phone, you know what we mean. Text is smaller and it takes forever to scroll sideways or down, not to mention that the buttons look positively tiny, trying to click them is a nightmare.
New business websites are making sure that their sites are mobile friendly because more and more people access the internet through their phones. This is where they do their shopping, book tickets, check reviews or go on social media. Mobile friendly sites are more readable, easier to navigate, have concise text and load quickly compared to websites created for desktops.
Not Set Up To Convert
When a guest lands in our website you want to take them by the hand and give them a tour so that they can look around. You will want to show them videos, products, services and let them get to know your brand just like you would if they entered your brick and mortar store. If your website does not invite them to look around or give them opportunities to explore or interact, you might be losing visitors and missing opportunities to convert their visits into leads or sales.
Your new business website should not just be an online brochure. It should also be user friendly and inviting to the visitor. Look at your home page; are there opportunities where you can get them to sign-up for a news letter? Do you have a call to action button? Do you have a button to click for new products or service?
Loads Slowly
Page loading time is an important metric when you have a website. It is also important to the user's experience. According to statistics, slow loading pages are one of the top reasons for high bounce rates In fact, 47% of users expect a website to load in 2 seconds and 40% abandon the site if it does not load in 3 seconds. Every page load delay of 100 milliseconds has a 1 percent decrease in conversion. 44% of shoppers will tell their friends about a bad online shopping experience.
These are surprising statistics, but what can you expect in the competitive world of the internet? If somebody can do it better, then why wait for your site to load?
No Visual Appeal
When people go to your website, they see it as a reflection of your company or business. If it has lots of relevant information, looks professionally put together then they will view your website and organization as credible and authoritative. If your website looks outdated, has poor structure or bad design then they might make negative assumptions about your company and business. Your website should highlight your product or services with a harmonious and consistent layout.
Outdated SEO
If you notice a slip in your search engine rankings, it could be because of outdated SEO. Search engines like updated content and reward websites that provide fresh content with high rankings. This is because they want to provide users with the most relevant and updated results. If your old website still has the same content as it did 5 years ago, search engine crawlers might stop indexing it because it will think that this content is outdated.
The world of web development is always changing. If your business website is more than 3 years old, it might be time to get a new website or an update. There are many new options, integrations, widgets, apps, coding, language and many more. These upgrades can make your website more user-friendly or more appealing to your visitors.
170 Questions to Ask A Client Before You Begin Your Campaign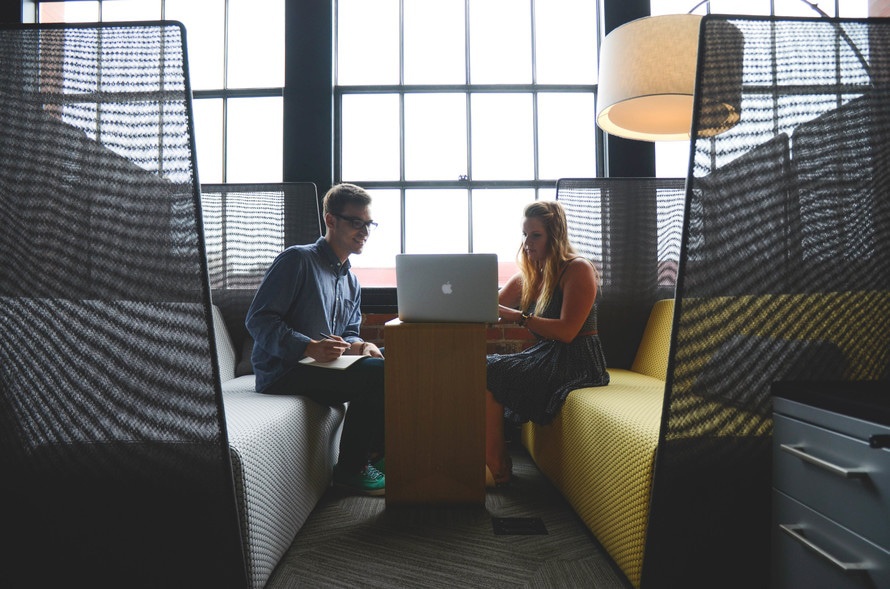 Confused about what type of questions to a prospect in the crazy world of tech?
Well, worry no more! We decided to give you our 170 questions that we ask our clients, before we begin working with them. Now, we don't ask every question, because let's be honest, we would be here for several hours before we get all of the answers. Choose your questions wisely and add your company's culture into how you ask your questions!
If you'd like to add more onto this list, feel free to comment below or email us your additions.
Current Website Questions
– What is the purpose of your current website?
– Are there any aspects of your current website that you love?
– Are there any aspects of your current website that you hate?
– Is there anything on the current website that needs to be removed entirely?
– Is there anything on the current website that must absolutely stay?
– Do you have multiple locations?
– Where are they located?
– Do you offer different products or services per location?
– What is your business's unique value proposition (UVP)?
– What are the services you want to highlight on your website?
– Why do visitors currently come to my website?
– Is your website easy to navigate and is it easy to find information?
– Are your current website visitors being converted into sales?
– Are competitors' websites more functional and have they recently been redesigned?
– Does the content on my website deliver the right message?
– Is your website a good representation of your business?
– Does your current website instill trust and confidence?
– Is it easy to update your website?
– Are visitors who come to your website being tracked and analyzed?
– Does your current website make it easy for website visitors to contact you?
– What tools and apps do you use to run your business?
Website Redesign Questions
– Why do you want a new website?
– Do you have a proposed sitemap prepared?
– In an ideal world, what do you want your website to become?
– What are your specific goals for your new website that will help indicate if your investment is profitable?
– How quickly do you want to achieve these goals?
– Is there anything that you would like to have included in the new website that you lack currently?
– Will your copy need to be reviewed and approved by legal and compliance?
– Will your legal team need to create the privacy policy for the site?
– At the end of this project, how do you qualify it as a success?
Competitive Analysis Questions
– Who are your top seven competitors?
– What about these companies makes then stand apart from others?
– What elements of these companies and/or their online activity would you like to model after
in your redesign?
– What do you currently like about your competitors websites?
– What do you hate about your competitors websites?
– What are some sites that you like the style of, features, and functionality of?
Branding Questions
– Do you have brand guidelines?
– If not, do you need help putting this together?
– What are the brand guidelines?
– Are there any color preferences for the new website?
– Do you have the hex codes for your current brand colors?
– Have you created buyer personas?
– If you did; how many do you have and will we need to set up conversion funnels for each persona?
Do you have a site architecture completed?
– Do certain products and/or services speak to different type of clients?
– What differentiates your product or service from your competition
– Is there any legacy on your current website?
– Do you currently have duplicate content on your site?
– What types of content will you publish on the site?
– How do plan to market the website once it is launched?
– What are some images that relate to your business?
– Will you be updating and reusing content and/or images from your current website?
– Do you need help creating new visual components for your website?
– What are some visual components that you'd like to add to your website?
– Do you have a tag line?
– What is your elevator pitch?
– Do you have a mission statement?
– What differentiates your company from your competitors?
Sales, Marketing, and Advertising Questions
– Do you have a documented content strategy?
– What types of marketing are you currently involved in or practice on a regular basis?
– Why kind of ads will you be running? (Google, Facebook, native, display, search)
– Do you have a current advertising budget?
– When it comes to marketing (in general), what are your biggest challenges?
– When it comes to obtaining qualified leads, what are your biggest challenges?
– When it comes to closing leads, what are your biggest challenges?
– Are there any short-term or long-term goals that need to be considered in the website redesign?
– What social media elements would you like integrated?
– Do you need a subscription option or other offer?
– Will you be blogging on your website?
– Who will be blogging on your website?
– When do you see the most customers go to your website?
– Do you currently use marketing automation software?
– Do you use email marketing, landing page, or other tools on your site?
– Do you use a CRM to store sales and customer information?
– What is the target demographic of your website visitors?  Are there specific sectors, industry segments, company sizes, geography that needs to be focused on more than others?
– Would you like to personalize content so that the content shown is targeted and relevant for different types of visitors?
– Do you create ebooks, white papers, and other resources are placed behind a form?
– Do you send email marketing communications?
– What types of emails do you send to subscribers, prospects, leads, and customers?
– Do you want automated emails to be triggered by actions customers take on your website?
– Do you want the ability to create, edit, and publish landing pages and site pages?
– Would you like to run predictive lead scoring every few months to automatically determine the properties and weight of each factor to create a lead score?
– Have you performed A/B tests of your landing pages and calls-to-action to increase clickthrough rates?
Lead Generation and Contact Page Questions
– How do you currently track leads on your website?
– How do you want to collect customer information?
– Are you comfortable with having your phone number on your website?
– What is the email address you want on your website?
– Can you speak to your customer experience?
– How does a user become a customer of yours on your current website?
– Do you currently include relevant call-to-actions on content posts?
– Do you collect information from visitors and store this in a CRM or use it to inform marketing efforts?
– What fields do you currently or want to include on forms?
– Do you use call tracking to track online campaigns?
SEO Questions
– Do you need assistance with search engine optimization?
– When was the last time you reviewed your website was optimized?
– Do you have someone who can review content for SEO best practices, internally?
– Do you have someone who can create unique meta titles and descriptions per page or blog post, internally?
– Do you have a Google Analytics account?
– Do you have a Google Webmaster Tools or Bing Webmaster Tools account?
– Based on what you know right now, what keywords or phrases would "you" use to search for your products and/or service offering?
– What search terms are your competitors targeting?
– Of the words you just listed, which ones would you like to target with the new website?
– Do you have existing content that can support these keywords or phrases?
– Does your existing website and content rank for these phrases?
– What are your top performing keywords?
– What are your most trafficked pages on your website?
– Which site pages rank high in SERPs?
– What percentage of visits are from organic sources?
– What percentage of traffic are referrals from other sites?
– Which referral channel gives your website the most traffic?
– What percentage of traffic is from social media sites?
– What percentage of traffic is from email marketing?
– What percentage of traffic is from direct or people who type your URL into the search bar?
– What percentage of traffic is from mobile devices?
– What percentage of traffic is from tablet devices?
– What sources — social, referral, organic, etc. — generate traffic from mobile and tablet users?
– How many landing pages do you have?
– What are your top performing landing pages?
– What are your top performing blog posts?
– How many visits does your site get each month?
– How many page views does your site get each month?
– How many leads do you generate each month?
–  How long do people typically spend on your website?
– What is the bounce rate for your site?
– What is the average amount of sales generated by your site each month?
– What is the page load time of your site?
– How many inbound links are pointing to your current site?
– Is your current site optimized for mobile users?
Reporting Questions
– Do you like data?
– What types of reports and data would you like to receive from our team?
– Do you prefer phone call reporting?
– Would you like to receive reports via PDF's?
– Would you like the reports to be converted into videos?
Website Functionality Questions (UX and UI)
– Will you require a responsive design (adapts automatically to mobile devices)?
– How often will you be updating the content on your site?
– What functional requirements are needed within the new website?
– Is there any specific feature that is needed for your website?
– Do you want users to be able to comment on blog posts and other types of content?
– Do you need to integrate chat features?
– Will you need an internal search engine for your site?
– Do you plan to post audio/video files to the site?
– Do you have a video hosting service or will you be uploading videos to Vimeo or YouTube to embed videos on your site?
– Will you need people to log in on the site either with a username and password or by using social logins?
– Will users need the ability to post product reviews?
– Do you want people to be able to share content from your website?
– Will visitors have to enter credit card information and other personal details on any section of the website?
– Do you plan to sell anything through your website?
Development and Hosting Questions
– Who is your current website host?
– If switching hosting companies, do you know where your DNS is controlled?
– Do you have any and all logins?
– Hosting
– Domain name
– Website
– Where is your site currently hosted?
– Do you know the current level of hosting you have?
– Do you have or need an SSL certificate?
– Do you have specific accessibility requirements? (Possibilities include, larger text, language conversion, blind accessible)
– Will your site need to announce that they use cookies?
– Do you have an existing content management system you prefer or would you like our suggestions on the proper CMS?
Project and Budget Questions
– What is your budget for this project?
– What is your yearly budget for website improvements?
– What is you desired kick off date?
– Who all is responsible for reviewing and providing feedback on the site?
– Who will give final approval for the site prior to launch?
– Who will be managing the site once it's completed?
– Will you require training on how to properly maintain the site?
At Owners Magazine, we care deeply about creating an incredible experience for our customers. What better way to get to know our clients than to ask them fun questions? The world of business can be so serious and with the way our society is becoming, we decided to throw a wrench into your average questions.
DISCLAIMER: These questions don't work for every company. It all depends on your company culture and how your customers view you.
Get To Know Your Clients Better
– At which store would you like to max-out your credit card?
– If you could have one super power, what would it be?
– If you could be one character in any movie, Tv show, cartoon, who would you be?
– What movie title describes your life?
– What is your favorite TV show?
– What is your favorite video game?
– If you could choose one Pokemon that relates to your personality, who would it be?
– Do you have any nerdy addictions?
– Have you ever refitted an item, and if so, what did you regift?
– What's the strangest talent you have?
– Do you have any nicknames?
– Which way does your toilet paper hang on the wall – over or under?
– What is that one song on you're afraid to admit that you like?
– What are three things still left on your bucket list?
– If you could eat one thing for the rest of your life, what would it be?
Tips For Starting A Profitable Business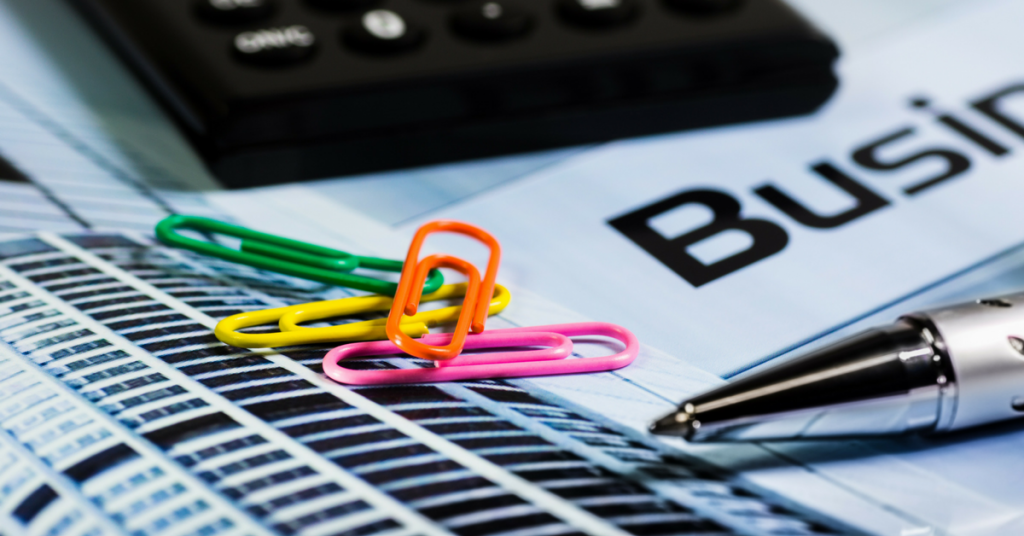 How many entrepreneurs do you know start a company with the intention of failing? We hope that this number is zero, but failure can be the result of a business even if it is unintentional. Serial entrepreneurs know many different ways to fail. This is because success in not guaranteed no matter what business you get into. They also share their tips to avoid failure to help you start a profitable business.
Surround Yourself With The Right People
The phrase "It takes a village to raise a child" also applies to a profitable business. Without talented individuals working for you, it will be very hard to survive. Surround yourself with amazing friends and successful business owners so that you can have access to different skills and knowledge that can help you grow a profitable business and make it thrive.
Build a Strong Foundation
Before starting your business, ask yourself why you're starting it in the first place. How is your product or service going to help your target audience's lives better? How does this idea align with your core values? Do you have a solid profitable business plan to make this dream a reality? The answers to these questions will help your business have a strong foundation.
Perfect Your Pitch
You should be able to describe your company in 3-5 words.  Think of AirBnB: a place to stay. Describing your business concisely will make it easy to understand. If it is easy to understand, it is also easier to sell. When working on your pitch, stay away from mistakes like using industry jargon that is hard to understand for the layman, asking the wrong questions to those who listened to you, not making the pith relevant to the listener or only talking about yourself.
Know Your Competitors
Keep your enemies close and your competitors closer. They are not the enemy but not knowing what they're doing could be harmful to your company. Don't hesitate to use tools to analyze your competition. Tools like SEMrush, SimilarWeb or even Google Alert can help tell you what your competitor is up to and increase your chances of survival.
Build a "Must Have Product"
Sites like Hacker News have a ton of really cool startups ideas. However, if you really want to increase your chances of survival and success, build a must-have-product instead of a nice-to-have product. The difference between the two is easy to spot. The former is a product that is hard to live without while the latter is more disposable.
Build A Company That You Can Scale Independently of Your Staff
It's better to grow a company that can be scaled using technology and automation. Take Groupon for example that did the opposite. They have a massive staff because they need it to keep new deals flowing everyday and to service their customers. Their company is not scalable because their growth is dependent on the number of staff their hire. This is why their balance sheet is awful.
 Find Ways To Keep Costs Low
You can think of cash as your company's lifeblood and high cost is equivalent to a hemorrhage. Remember that all the cash in the world is not worth anything unless it's a positive cash flow. Find ways to keep your costs low like going directly to the supplier or negotiating for better prices. Find better ways to finance transactions and ways to work out deals.
Focus on Sales and Marketing
Nothing happens in business unless a sale is made. From the start, find ways to get leads and ways to convert those leads into sales and make sure you are getting repeat sales from your customers. To do this you need an effective sales and marketing funnel that you can work, test and measure.
Always Find Ways To Increase Profits
Don't rest on your laurels yet. Don't just be happy with getting customers and making them buy from you. Always find ways to get them to buy more.
Embrace Creativity
Brands like Apple and Ikea stand the test of time because they have followers who are loyal to them. They also differentiated their companies from their competitors by embracing innovation and creativity. Reach out to your employees and don't be afraid to use their ideas. Launching new products and developing a clever marketing campaign is a good way of retaining that competitive edge your company needs.
Test and Measure
Are your marketing campaigns increasing sales? Is your social media presence helping drive traffic to your website? Testing and measuring everything gives you perspective especially if you want to find ways to increase traffic and keep costs down. Use tools like Google Analytics and Unbounce to help you test and measure marketing campaigns.
Empower Your Staff
No matter how big or small you are, empowering your staff by letting their voices be heard can help boost your profitability. When they feel that they are contributing or when you give them freedom to work, you are making them feel wanted which can greatly affect their productivity and self confidence.
Using Facebook Ads To Double Your Business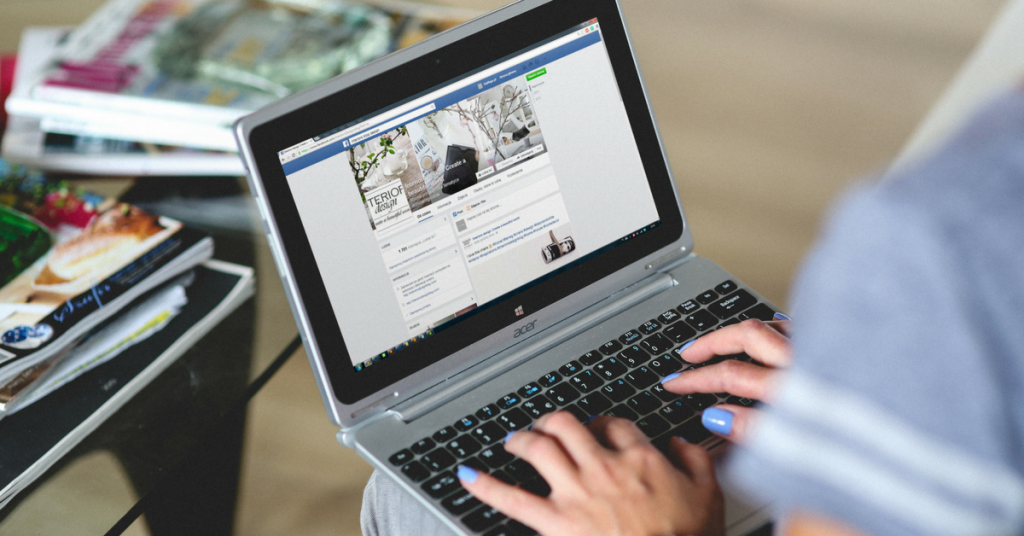 As a business owner, you know how challenging getting new customers can be. There are so many rabbit holes you can find yourself falling into – Google AdWords, Amazon ads, Bing ads, etc. Yet, these ads are expensive and do not even yield results at times. Facebook has over 3 Billion people on the planet that are on this social media platform. Imagine having a place the size of India and China at your fingertips to market. Facebook is constantly trying to acquire new members from around the world on the Internet to get on this mega social media platform, since only 40% of the world is on the internet. Facebook ads can take your business to the next step.
Over A Billion People To Choose From.
You can find your true prospective client, especially if you know your customer avatar to a tee. Most ads out there are not targeting specific demographics that are your customer. You need ads that are very specific at targeting key metrics, that it's the customer that wants to buy your product.
Test Your Product Or Service In The Marketplace
There is an easy way to spend that same money to test out your business and see what works. You can test the market and gauge interest by advertising your product/service cheaply through Facebook Ads.  All you need to do is set the Facebook Ads spend Daily Limit and let it run. You won't have to spend a whole lot of money in developing a marketing test budget, it's easy and cheaper than hiring a company to conduct actual surveys. Facebook Ads are cheaper than your lunch, you can run an ad for less than 10 dollars/day.
You Can Target Your Customer
Using a particular region or location is huge if your service is specific to a certain demographic. If you know your customer is at a specific age group then there is no need to advertise a car product to a teenager. Targeting gender is another tactic. Your product/service can be marketed towards either men or women. Interests are the huge selling point that Facebook has as a marketer. Facebook does a good job with their algorithms to know what their users like. They keep track with the pages you like, the videos that you watch, and the posts that you read. It's amazing how many different interests exists on the platform that you can go after, like targeting homeowners or a specific profession, since a job title is placed on the profile. You can market to doctors, dentists, lawyers, etc.
Retargeting
Facebook has this interesting and unique tool called a pixel. It will allow you to retarget those individuals that were not initially sure about your primary offer. You've been that individual for sure, you saw an offering and wanted to see more about it. However, you then clicked onto their marketing funnel and saw that maybe it wasn't the perfect time for buying it. Target those individuals that once landed on your page. You need to set up this pixel of code on your marketing funnel, the pixel will learn what individuals clicked on and what part of your marketing funnel they are on. You can then reset targeting ads for pennies on the dollar to re-advertise to those individuals that were on your marketing funnel, but never bought your product or service. The pixel is an amazing tool that is able to retarget all those potential buyers that come in and have engaged interest in your product. Using the pixel to retarget those non-initially buying customers can easily make for higher conversions for your product/service for your business. Imagine how many conversions are being lost by using other ads like super expensive Google AdSense or Yelp Ads.
Track Conversions And Performance
Facebook does a wonderful job of showing you how many clicks that you have and the cost per click ratios of your ads currently to see how you can really change your copy to make sure that you have a lead. You must split test those ads to make sure that your advertising is on point and figure out what ads really do work well for your campaign that you have set. Setting up a marketing funnel is key when running Facebook Ads. Make sure to use a marketing funnel like Lead Pages or Click Funnels to ensure you are getting those leads and demographics, not just hoping the customer will just land on your page to mysteriously make a purchase. I can't say how many times that I've run into clients that have an amazing product, but just want the consumer to mysteriously run into their page offering.
What we need to do is ease the customer into the purchase. It'd be great to have a world where customer just sees it and buys it. The premise is that you need to show the customer what the problem that you are trying to solve and educate the customer more on how your product is the solution.
Facebook Ads are the hidden gem of 2017 that are efficient, target a demographic, and are cheaper than your lunch. Facebook Ads and a strong marketing funnel will double your profits and conversions to lead towards an amazing business year for 2017.