The Ultimate Gift Guide For Techies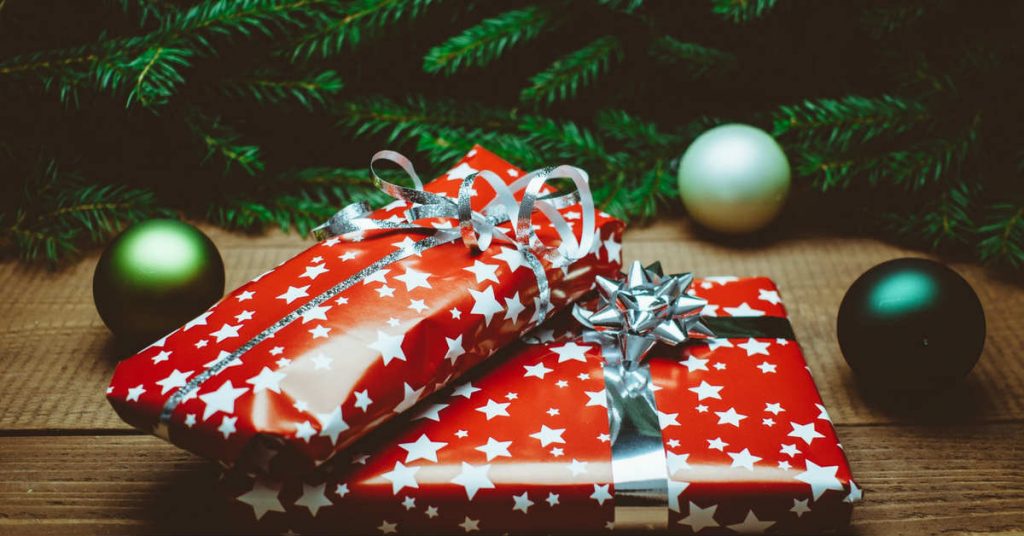 Gift giving is either a pleasant or overwhelmingly pressuring experience. There are various types of people to shop for and it is difficult to indicate their interest. More complications arrive as an entrepreneur, there is simply no time to look for gifts. Fortunately, with new and improved technology products being released, the search for gifts are located here with the Ultimate Gift Guide for Techies. Everyone is an announced techie now in modern times with the release of newly different products. With the new iPhones, Qi charger, and more, no matter their level of tech-knowledge, these are the perfect gifts for techies.
Sewell Direct Mos Pack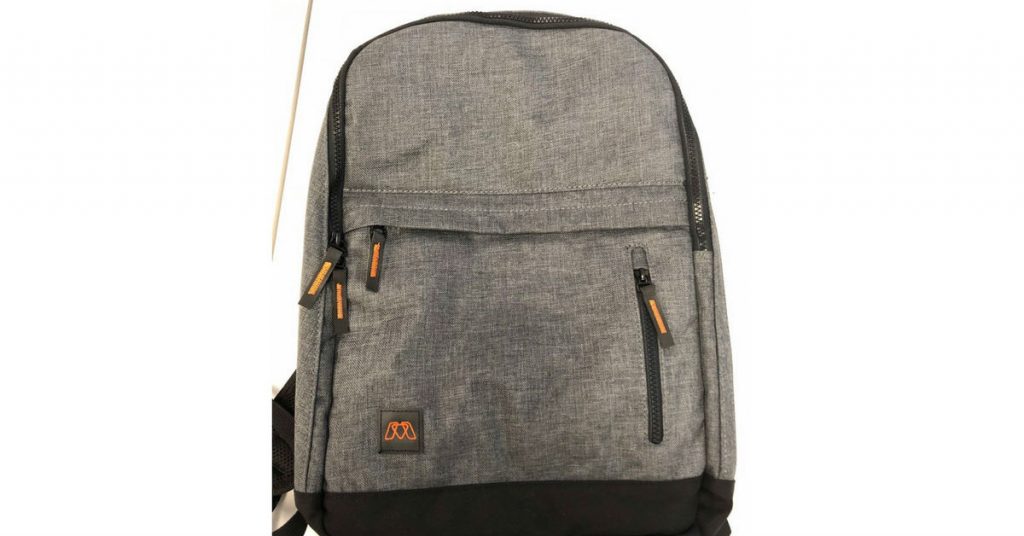 The Sewell Direct Mos Pack carries all of your electronic devices in an organized fashion. It is the backpack that allows you to plug in to charge your laptop, tablet, and more. The charging mechanic of the backpack didn't seem to be that useful at first but after a bit of adjusting it was convenient and quick for me to unload my laptop and begin work. The one thing I want to have seen was the ability to have the charge stay stationary since it was sitting in an uncomfortable position in the bag, additionally, I had a protector on my laptop making it unable to fit into the dedicated pocket for the laptop. With its durable and rigid designs, I can safely say it could protect my laptop and with all the custom navigation with all the wires I had, the organization was easy. Especially the top pocket, which held my most used items and was quick to access most importantly.  
Choetech Qi Charger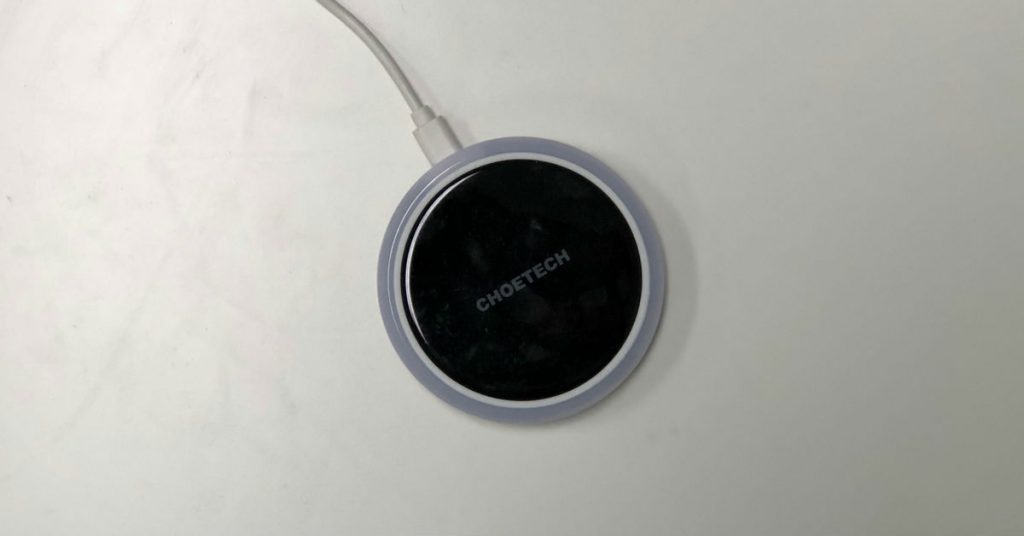 Choetech reveals their new wireless charging system for the iPhone X with the Choetech Qi charger. Upon initial review and opening the box, the overall quality was lacking, but after placing it on my desk, I can't stop using it. A few weeks back, I purchased the iPhone 8 plus. Yes, I know. Judge me., One of the leading selling factors for me was the wireless charging. I never knew I needed the wireless charge, until using it. At my office desk I have the core nerd essentials, funky pop toys, legos, computer stand, keyboard, and my Choetech charger. I use the wireless charger primarily in the office and can grab my phone and go as I wish.
I decided to go a step further and take the charger home with me. I placed it on my nightstand and in order to indicate if my phone is charging, you are met with a rather dim light. Contrary to their competitor product, ROCK qi charger which has an extremely "loud" light that turns an entire darkroom light.
After leaving the phone on the charger overnight, I did notice my phone was considerably hot. Not drastic, but it was indeed warm to the touch. I found with this product, it's best to use the device in an office setting that promotes the use of place and grabs.
Incase DJI Mavic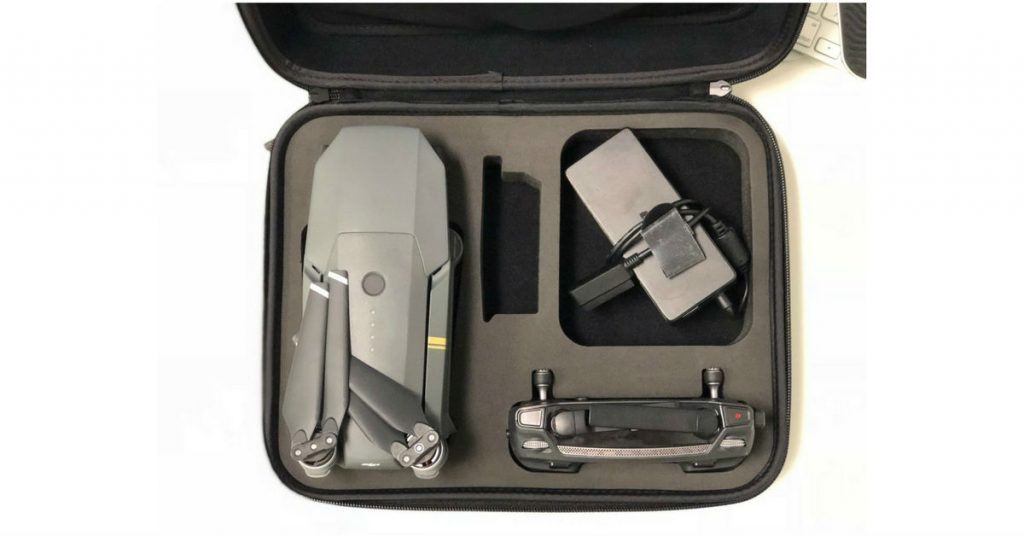 Incase contains various technology products that are subdue. This is by far the best case for any magic pro users. Upon opening the case, you immediately see the foam casing that will secure the magic pro, controller, extra battery, and various items in it's case. The foam casing layout alone is enough to already win as best in class, but not to mention there is additional space to store things like extra propellers, entire charging unit, and more than likely a third battery (I did not try this personally)
The overall weight of the case was light and can easily fit on any carry on/check-in luggage or backpack. Upon testing, I accidentally dropped the incase carrying case and the magic was still securely tucked away, unscathed without a scratch.
Anker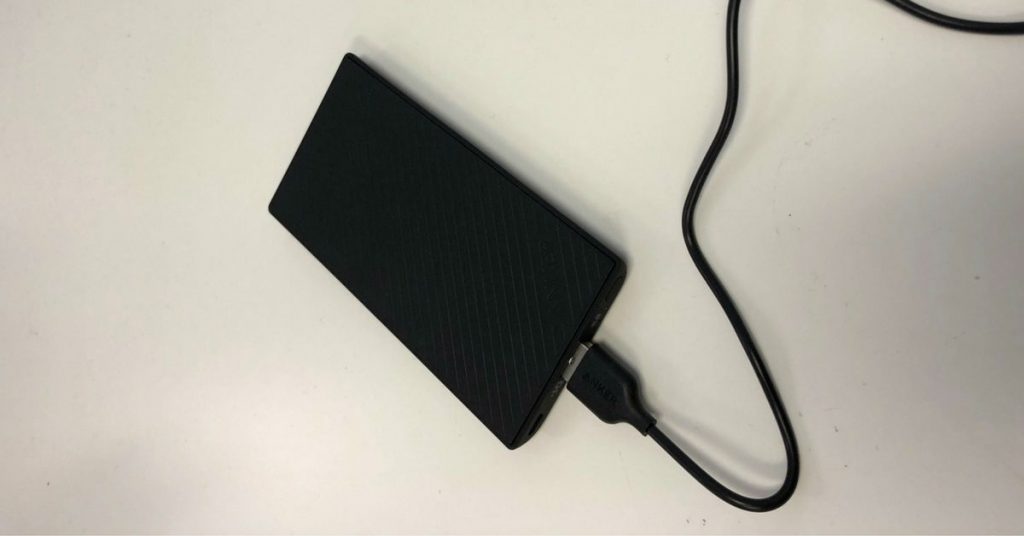 Anker's Powercore Slim 500 Charger is a light and compact battery. In offering a fast charge for both Androids and Apple devices, this is a gift for techies, travelers, and anyone who possesses a mobile device. Anker's slim charger is designed as a uniquely perfect size to carry with your phone. The weight also is light but the most impressive feature is within the speed charge to almost any device of up to 2A. 
Twelve South Hirise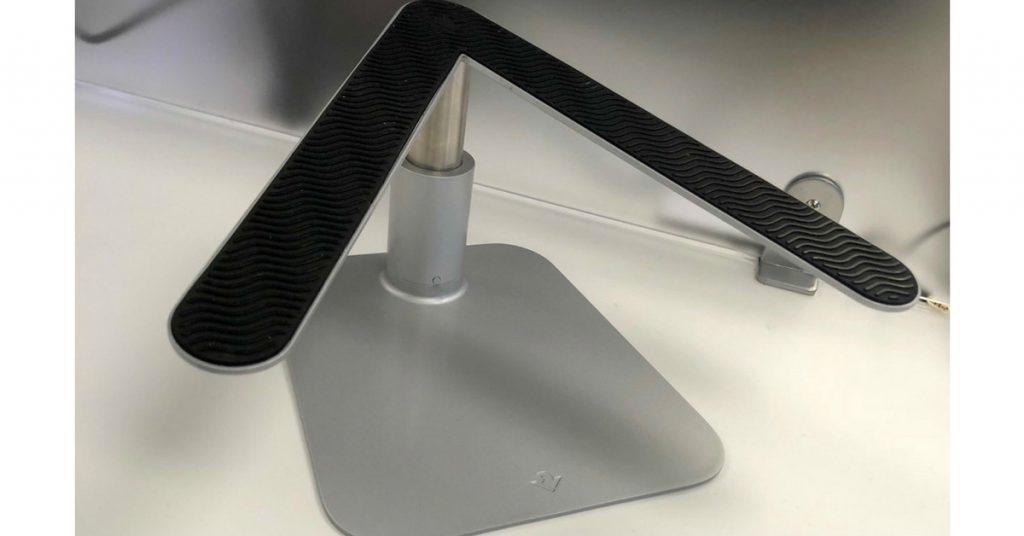 The height adjustable stand for MacBooks deliver a comfortable working position for the office, and at home. The Twelve South Hirise has a soft silicon grip to your laptop without damaging it, that is additionally attached to a V-shaped arm. With a structure that has an opening at the bottom with the V, this product allows complete airflow around your laptop in case of overheating. The adjustment lifts your MacBook between 2-6 inches above the surface to support good posture. This product prevents you from slouching and is perfect for tech entrepreneurs that are working on their laptops 24/7. The Twelve South Hirise allow entrepreneurs to get work done safely.  
Nomad USB Charging Hub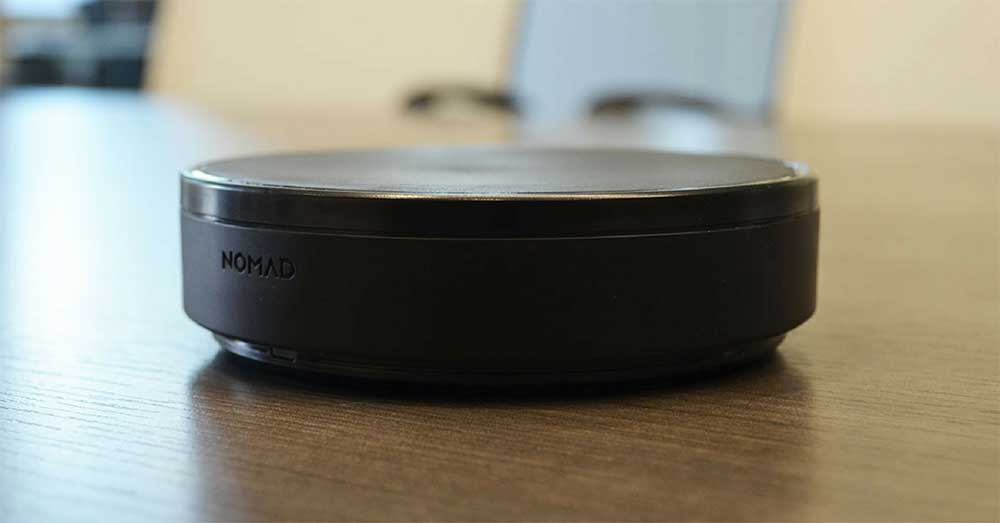 Tech entrepreneurs are on a constant move and are dependant on their phones. These mobile devices guide all communication and business activities so without it, entrepreneurs are inhibited from work. With the Nomad USB charging hub, you and the whole team can charge their devices from up to five different stations. The availability in multiple charging outlets allow users to destress about finding a station to charge their phones. Uniquely, the Nomad USB charging Hub has an ambient light sensor that mutes the LED indicator in the dark. 
Super NES Classic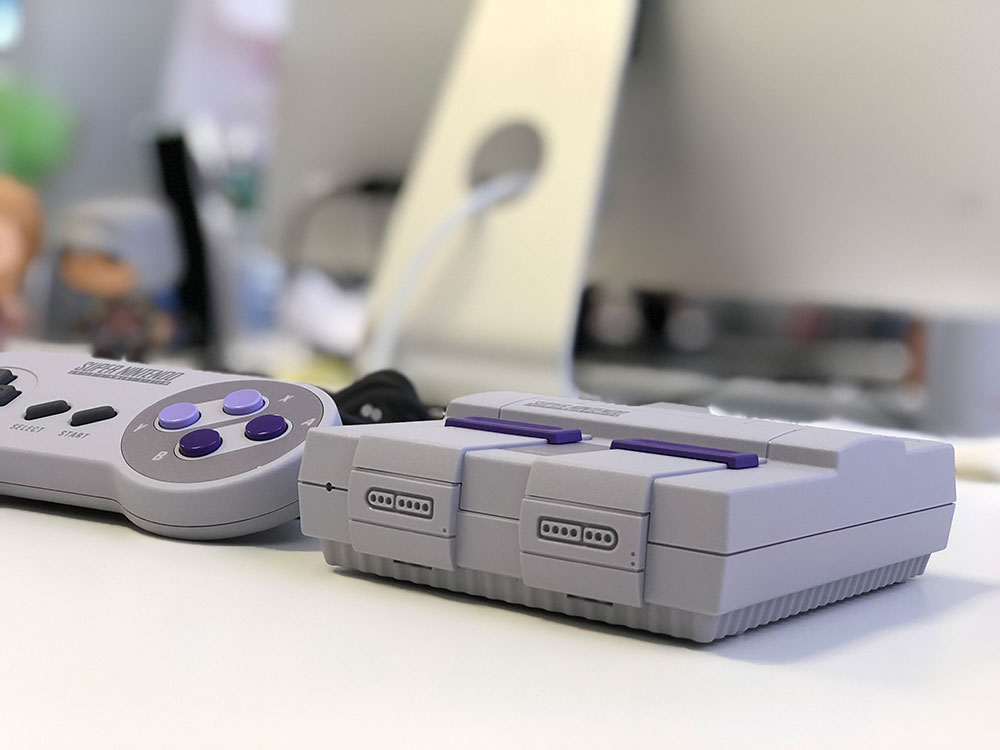 A collision of modern technology with classical components, the Super NES classic is a nostalgic gift to receive. To fully relive your childhood, the gaming system offers the Super Mario RPG, Donkey Kong Country, Street Fighter, and more games from the original Super Nintendo. The product has a SNES Classic Edition Console, two controllers, AC adaptors, and HDMI cables to come along to complete the purchase. There is an additional HDMI cable to grant access to play the games on your television. 
Review: The Truth About 99Designs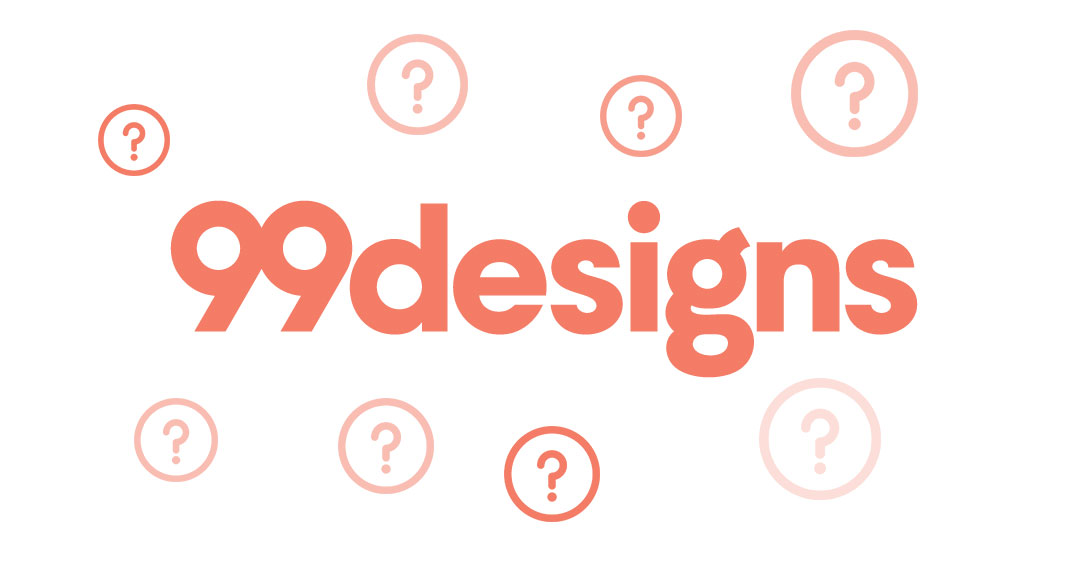 Getting graphic design work done can often be a challenge. Where do you even start? Hiring a full-time graphic designer is expensive and risky. Hiring a freelancer online can take a bit of time. And often times, your designer works in a completely different timezone, making collaboration near impossible.
That's where 99Designs come in. The company offers a talent-sourcing platform where you can create a design contest and have designers from all over the world submit their entry. You pay 1 flat fee for the contest and guaranteed many drafts. Sounds too good to be true? Let's find out!
99designs Review
In order to review 99designs accurately, we prepared several projects to submit on the platform. These projects are things that we actually have a need for and may use if the design results returned are good enough.
We'll go through the entire process that 99designs laid out and follow all rules and instructions given to us. Upon receiving the design work, we'll pass it around internally to 10 people in our office and simply give a yay or nay. Whatever the results are, will be the numerical grade given. Let's begin!
What 99designs can do?
In short, just about anything but they're limited to just graphic design. In our quick 99designs analysis, they offer the following design services:
Logo & identity
Web & app design
Business & advertising
Clothing/Merch
Illustrations
Packaging
Books & magazines
And more…(the remaining categories are a bit obscured or too niche to list)
It's a fairly extensive list and seems like if you're a new startup or business, they'll cover most of your initial design needs.
What 99designs CANNOT do
As the name implied, 99designs only offers graphic design. They can design a website or app for you, but you will need an independent development team to code it. 99designs also currently don't offer content support, which isn't that unusual. Whatever you want designed, you'll need to provide all of the content before hand.
And that also means you need to do all the proofreading as well. Whatever you submit to be designed, will be designed. The designers usually won't comment or question your grammar mistakes. So be sure to double and triple check all your content before submitting it to be designed.
Another thing to note, 99designs cannot deliver on time. The delivery runs on a rather flexible schedule that can take up to 2 weeks or longer. So if you need something done fast, 99designs may not be the best solution, even with the expedited delivery add-on purchase.
99designs' ACTUAL pricing
When we audit 99designs' pricing structure, we found a few of their categories to be confusing. Categories such as Logos, Web & app design, and Business Advertising can be misleading or vague. For example, when choosing a logo design, you might think you have to buy one of their packages that starts at $349. But with a bit of patience and knowing where to navigate, you can actually just buy a single logo design without any add-ons.
To avoid confusion, I'm going to break down a few of the categories below just so you know exactly how things are priced.
4 Different Tiers
After you fill out the first page of the project brief, 99designs will ask you to pick a tier. The lowest tier will give you the fewest number of design submissions and will usually be assigned to junior artists. Meanwhile the more expensive tiers get more design submissions and often given to more experienced designers.
The price breakdown below assumes you're going with the lower price tiers, since that's what most people tend to choose.
Logo & identity prices
Logo alone: $299
Packages: 5 packages offered between $349 – $599
Web design, Website Re-design, and WordPress Theme design prices
The $599 promotional price is NOT for an entire website design or re-design. This is just for ONE page. If you want multiple pages to be designed, 99designs will charge you PER PAGE. The more pages you want designed, the most it will cost. However, you'll get a steeper discount per page if you request multiple pages at once.
As of now, 99designs only offer up to 5 pages designed initially. If you need more than 5 pages designed, you'll likely need to hire a designer from 99designs afterward to continue working on the project.

1 page = $599.
2 pages = $749.
3 pages = $899.
4 pages = $1049
5 pages = $1199
Landing page design prices
Landing pages are charged at a flat rate of $349 since it's just 1 page. There are no options for multiple pages. If you want additional pages to be designed afterward, you'll have to create another $349 landing page contest, and that's not cost-effective. If you have a landing page with multiple pages, you'll have to cough $599 for the web design package.
App design prices
For the advertised price of $599, you are NOT getting an entire app designed. You're paying PER page of the app to be designed. The more pages you want done, the more it'll cost. But it's the initial page design that will cost the most. The more pages you need done, the cheaper it is per page to be designed.

1 screen = $599
2 screens = $699
3 screens = $799
4 screens = $899
5 screens = $999
Business & advertising
The prices for Business & advertising are all over the place and might not make any sense. For example, why does it cost $299 for an Album cover design…when it costs only $199 for a Podcast cover? They're both square dimension graphics with basically the same requirements. If you need an Album cover design, you can just request a "Podcast cover" to save money.
Anyway, here's a breakdown of what you can get at each different price points.
Starting at $149: Billboard, Tradeshow banner, Banner,
Starting at $199: Postcard, Flyer, Leaflet, Direct Mail, Poster, Podcast cover, Signage, Menu, Website header, Resume, Word Template, Tradeshow Booth, Other business advertising
Starting at $299: Album cover, Brochure, Booklet, Pamphlet, Email, Email newsletter, Powerpoint template,
Starting at $349: Car/truck/van wrap
Starting at $599: Infographic
Extra Add-ons
In addition to the base cost of the project, you can pay for additional add-ons.
Dedicated support: For a price of $129 extra, you can have access to dedicated customer support should you run into any problems.
Guaranteed: This doesn't cost anything, but it basically negates your 100% money-back guarantee with 99designs. The reason they offer this is because how designers are paid. Often times, they're paid pennies for participating in your design contest. Out of possible 20 – 30 design submissions, they will only get paid a reasonable fee IF you choose their design.
If you request a refund, no one gets paid. Therefore, if you choose this option, designers have more confidence that there's a stronger chance you'll commit.
Here's what 99designs promises if you choose to negate your guarantee.
Have more designers participating
Receive 50% more designs on average
Get a wider range of creativity
Private contest: This $59 add-on gives you the assurance that your design/intellectual property won't be leaked onto Google or used by designer. Designer will sign an NDA to ensure they protect your privacy. You can even use your own NDA.
Duration: Typical turnaround for 1st draft is 4 days. Need the design in a hurry? Pay a small fee for expedited delivery.
99designs pricing review
Overall, the prices can fluctuate quite a bit depending on which tier you select and how many add-ons you buy. I wouldn't say 99designs prices are cheap, because they're fairly expensive for just 1 design. They are cheaper than hiring an in-house designer or a design agency, but there are definitely much cheaper options. The one benefit of 99designs' model is that you get a lot of drafts for that price, so you have much more to choose from during each round of revisions.
How long it REALLY takes to get your designs
There's 5 rounds total that you need to go through before you can get your design files. Each round can take anywhere from 1-2 days up to 14 days to complete. Most of that does depend on you. If you give feedback quickly, you'll get your design files much faster. Here's a breakdown of the 5 rounds.
Round 1: Qualifying round (4-5 days)
In this round, 99design sends your project out to all qualified designers in their talent pool. Designers can choose to accept or ignore your contest. Once enough designers have accepted your contest and submitted their design work, you move onto Round 2.
Round 2: Select finalists (4 days)
It's probably 4-5 days now since you started the contest and your designs are finally in. You'll have a lot of designs to choose from. Now you have 4 days to review the designs and select up to 6 designs that you like. Any designs you don't select will be rejected. Designs you select gets to move onto the next round.
During this round, there's a 99designs review feature that lets you share the submissions with others via a shareable link. You have 4 days to select your finalists! Once chosen, the contest will be moved to the 3rd round.
Round 3: Final round (3 days)
In this round, you'll need to leave revisions for the selected finalists. Your finalists will work on as much revisions as you give them in this round. If you don't like something, you can request more revisions and they'll keep submitting. Keep in mind you only have 3 days for this round.
Round 4: Choose a winner
Contest is now officially over and a winner must be selected. In this round, you can create and send a poll to everyone you want feedback from to see which design is the best. You can only select 1 winner.
Round 5: Handover (5 days?!)
Your designer now has up to 5 days to hand over all of the design files and any copyright materials to you. Yes, you read that right. 5 days.
So…how long does it really take?
Let's assume that you're super responsive and you complete YOUR part the same day 99designs notify you…
Round 1: 4 days for all initial designs to come in
Round 2: 1 day to select finalists (because you're responsive)
Round 3: 3 days for final round of revisions
Round 4: 1 day to pick a winner (because you want the files fast!)
Round 5: 1-5 days to get files
So you're looking at between 10 – 14 days to complete a single design project. If you're a new startup or business that doesn't have strict deadlines to meet, this delivery window is perfectly fine. If you're more established and looking for someone to help you meet an aggressive marketing schedule, 99designs may not work for you.
How to get QUALITY designs from 99designs?
If you're coming to 99designs with a limited budget for graphic design, then chances are your results will vary. From my experience, the lower tier designers often just use templated graphics from Freepik or Envato.
If you want high quality designs from 99designs, here's what you'll need to do.
Sign up for higher tier: Choose Gold or Platinum plans. They're significantly more expensive, but that's what you need to get experienced designer's attention.
Fill EVERYTHING out: When creating your project brief, do not skip any steps. Fill out as much information as you can and spend time creating a solid brief.
Give additional examples: The last field on most form will ask "Is there anything else you would like to communicate to the designers?". Use this opportunity to give more information. Also include even more examples of what you like and don't like. This helps the designer narrow down your preferences.
Pros & Cons of 99designs
We'll start with the PROS
Affordable compared to hiring an inhouse designer
No hiring or managing of designers. They do all of that for you.
Lots of designs to choose from for each round
One platform can cover most of your design needs
Easy to use platform
Clear indicator of how far along your design is
Offers a 100% money back guarantee
Now for the CONS
Who is 99designs really for?
99designs is best suited for startups, small businesses, entrepreneurs, and anyone just starting out. The prices are affordable and you get a lot of selections. Having 20+ drafts submitted to you is a great benefit, especially if you're starting out and have no idea exactly how you want to brand yourself.
For larger businesses, marketing teams, and agencies, 99designs may not be the best fit given how expensive the bill will eventually be if you need 10+ designs per month. The 10 – 14 day delivery window can also be a major setback if you're trying to meet deadlines.
Can get expensive if you have consistent design needs
10 – 14 day delivery
Design quality is mediocre unless you're willing to pay a premium
No real way to interact with designer except through feedback
Customer support is a paid add-on
Strategies and Tools for a Growing a Pandemic-Proof Business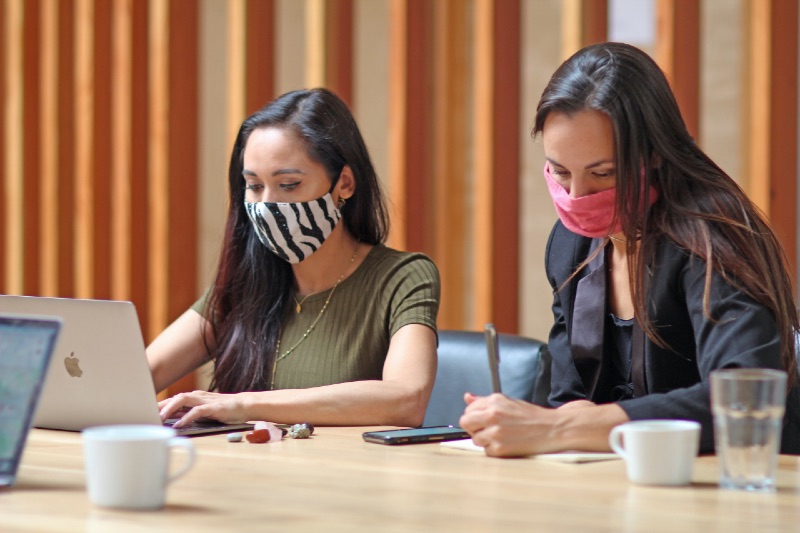 For the past year, businesses have been met with unrelenting challenges. Because of this, founders are more careful about where to put their time and funds. Longevity in business is desired, so thinking critically about the strategic principles of business is a must. Growing a pandemic-proof business is possible. But how are you going to make it happen? We took our questions to Facebook groups Tech Ladies and Societygal to ask women in the industry about their input on how to grow a business successfully and efficiently.
1. How important is getting your business assets right? (logo, website, branding guidelines, etc)
When it comes to the creative aspect of building a business, there was a split in what is necessary. Recently, founders and business owners have been turning to creative services like Penji for increased design output. While there are still repercussions from the pandemic, businesses are learning to adapt by discovering these new innovative solutions.
Some of our friends at Tech Ladies and Societygal believe that it is crucial, especially when it comes to setting yourself apart from competition. Others choose to focus on other aspects of the business. Here's what they had to say:

"Hi. I think that for number 1-It doesn't really matter. I think what people want is results. Connect with them, and show them what your products or service can do for them. How does it solve the problem that they have." – Prerika Agarwal, Tech Ladies

"I think that these branding pieces really matter as a way that establishes how your company will move and grow. I've seen a lot of small businesses that kind of wing it and I think that especially in terms of social media and web, a cohesive brand can really make a business stand out." – Charlotte Clark, Tech Ladies

"I think it's less about getting it right and more about being consistent and looking professional. A business that visually appears fractured hurts its own credibility." Natalie Sharma, Tech Ladies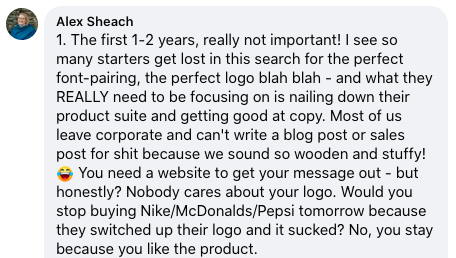 "The first 1-2 years, really not important! I see so many starters get lost in this search for the perfect font-pairing, the perfect logo blah blah – and what they REALLY need to be focusing on is nailing down their product suite and getting good at copy. Most of us leave corporate and can't write a blog post or sales post for shit because we sound so wooden and stuffy! 😂 You need a website to get your message out – but honestly? Nobody cares about your logo. Would you stop buying Nike/McDonalds/Pepsi tomorrow because they switched up their logo and it sucked? No, you stay because you like the product." – Alex Sheach, Societygal
What is a common mistake that businesses make when trying to grow?
Growing a business is not easy, especially now. With the increased number of businesses shuttering their doors because of COVID, one can only benefit from avoiding common mistakes.

"I think that one mistake is that businesses don't take advantage of how research can validate and verify your ideas going forward. There should be a certain level of confidence in what your next steps are and how they'll fair." – Charlotte Clark, Tech Ladies

"The main pain point of scaling I've seen is failure to document and inform. If one hand doesn't know what the other is doing then you aren't on the same page and you can't help each other when things go wrong." – Natalie Sharma, Tech Ladies

"Getting sucked into downloading YET ANOTHER (usually very disappointing freebie) which moves them no closer to their goals. Get your UNSUBSCRIBE vibe switched ON, tune out all that low-level noise and commit to your OWN ideas and vision." – Alex Sheach, Societygal
What can people take advantage of now that is often overlooked?
Innovation and creative thinking is key to a pandemic-proof business. As we adapt to the current lifestyle of consumers, founders are taking advantage of what is in front of them. Here's what members suggested.

"What's overlooked is the human aspect of things not being perfect and just going with inspired action once you have some clarity about your business." – Prerika Agarwal, Tech Ladies

"With staying at home still being a large part of life, I think people should take advantage of having more people online and the ability to do webinars, virtual networking, and doing research directly with your specific users or customers." – Charlotte Clark, Tech Ladies

"Digital businesses should take this opportunity to rise to the occasion to help their local communities. As a digital business owner I can confirm we spend a lot of time virtually hustling. Show the world around you that you exist and that you care. It pays dividends for both of you." – Natalie Sharma, Tech Ladies

"Not enough people are stepping up to lead with vision. They're waiting for permission to release, launch & grow. JFDI!" – Alex Sheach, Societygal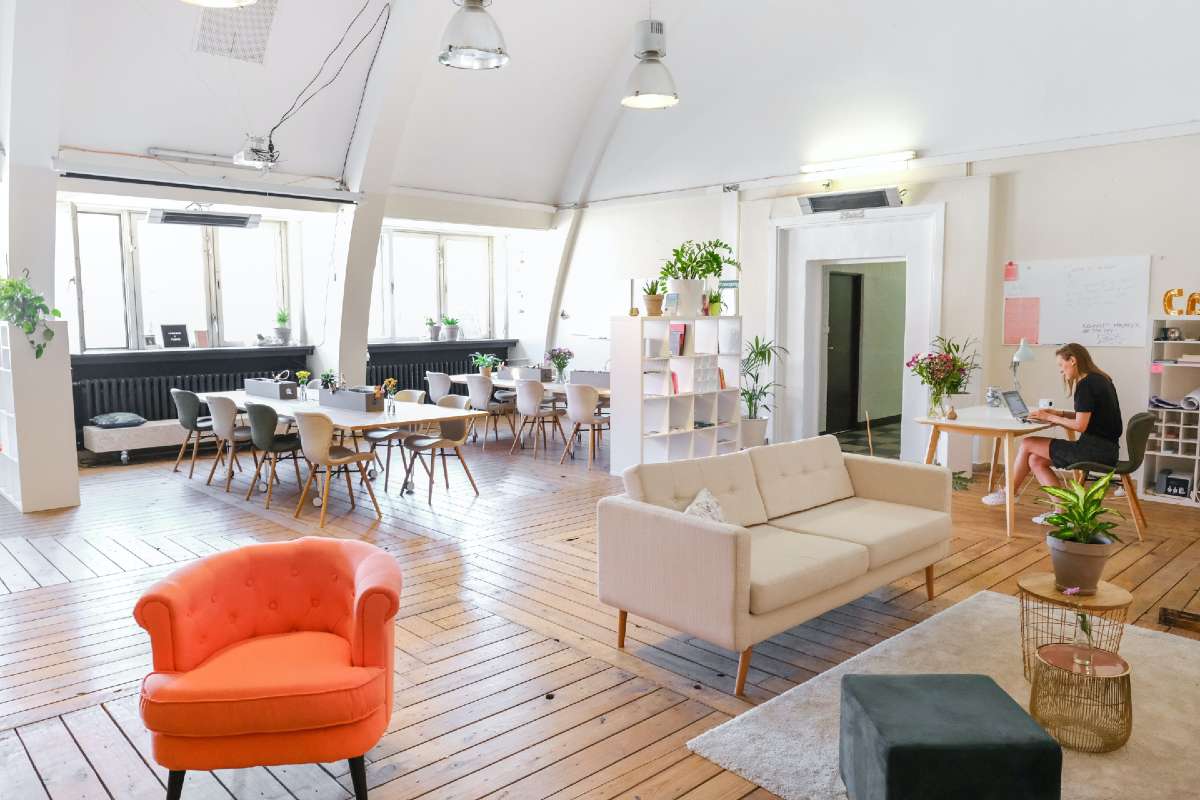 Coronavirus disease (COVID-19) pandemic has changed the way we live, and that includes how and where we work. And even after initial lockdowns eased, many still prefer to work from home due to fears of getting infected.
Which leads us to the question: is coworking dead? We once witnessed how coworking spaces started sprouting left and right. Amid the pandemic, will we see them all pack up in one fell swoop?
The Appeal of Coworking Spaces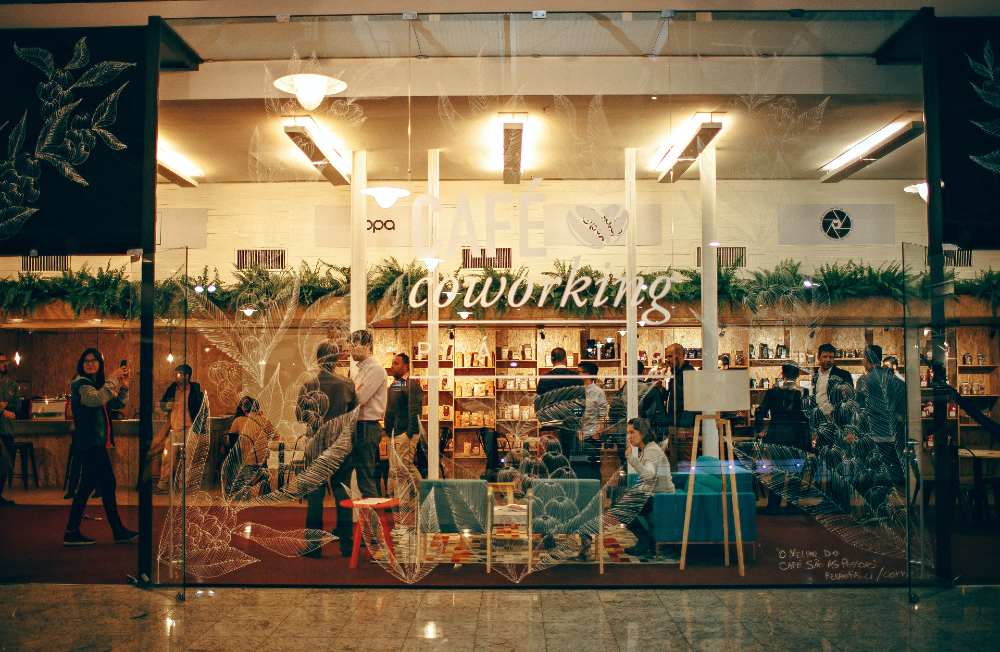 Answering the question, "Is coworking dead?" requires an analysis of the industry and the factors that made it a huge success in the first place.
Here are some of the factors that contributed to the coworking boom over the past decade:
Practicality
From startups to industry giants, many ventures opt for flexible coworking space because of the practicality it offers. With shared offices, they no longer need to pay for an office's upkeep or hire concierge staff. They can come and go as they please and settle a fixed amount for the services and amenities they need.
Flexibility
Because a coworking office doesn't come with a long-term lease, it allows businesses to be agile. For instance, tenants who are expanding the team can easily buy more seats or do the opposite when downgrading. Because there's no long-term commitment, the team can also transfer to another location easily should they need to.
Company Culture Adaptability
Thanks to the information superhighway, you can pretty much do most business tasks online these days. That said, startups today have adopted a work culture that's centered on output quality and not necessarily on hours rendered. Coworking spaces have allowed ventures to have a space to meet and use when they need it, without the responsibility of having to maintain it.
Collaboration
Working with other teams in one space lets you make friends and collaborate with other like-minded individuals. For instance, if you're an events planner, being in a flexible workspace allows you to network with potential suppliers. It may even open doors for business partnerships in the future.
If we look closely, the same benefits above can also work against coworking spaces. Let's take flexibility, for instance. Because there's no long-term lease contract, clients can easily bolt out in case of an unpredictable situation such as a pandemic.
For ventures whose company culture allows for flexible working, the team probably has work-from-home allowances already. And from a financial standpoint, working from home can be more practical than spending on coworking seats. After all, almost everyone already has an internet connection at home.
As for collaboration, the pandemic has left us with no other choice but to learn to collaborate through online channels. Virtual meetings have become the norm, while webinars have quickly replaced forums and conventions.
So, Is Coworking Dead?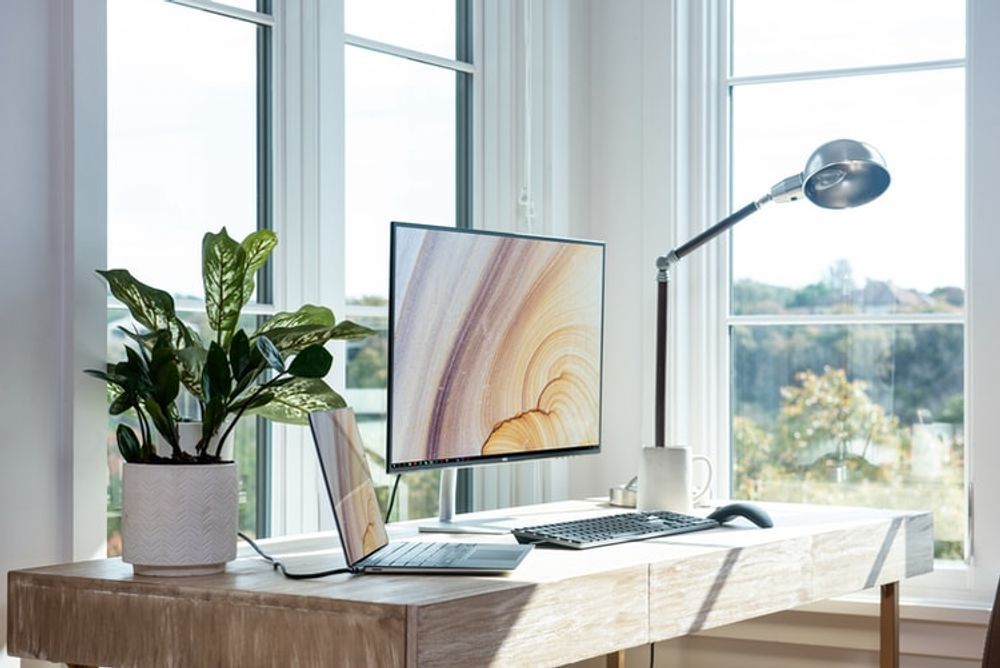 Now let's go back to the initial query. Is coworking dead? The quick answer is no.
Here's the long answer: the global coworking industry has suffered a huge blow due to the pandemic. Despite this setback, however, industry players are confident that they could bounce back from the crisis.
In fact, the 2020 Global Coworking Growth Study says that despite the economic setback in 2020, the industry is expected to pick up in 2021 with an annual growth rate of 21.3 percent.
The pros must outweigh the cons for the coworking option to look as attractive as it once had been. And from what we're seeing from most flexible workspace providers, they're working hard to make benefits worth it.
Here are some of the revamps coworking spaces are implementing to give their ventures a shot in the arm.
Paused Membership and Rent Breaks
To retain clients amid the crisis, some coworking spaces offered membership pauses. Aside from not charging clients during the lockdown, some also offered rent breaks. This step is a huge help for small ventures which may have suffered financially during the lockdown.
Virtual Office Plans
Even if many ventures may opt to implement a work-from-home policy post-crisis, they'd still need a virtual office. Many coworking spaces offer this service in their subscription plans, including mail services, business curation, and IT support.
Strict Protocols
At present, the main disadvantage of renting a coworking space is the risk of infection. Going to a common location to work would likely expose you to other people. As a solution, coworking spaces implemented a new floor layout that adhered to social distancing protocols. Most players also invested in plexiglass dividers that provide a barrier between workers.
Despite more people getting a taste of what it's like to work from home, it doesn't guarantee a general shift. For one, those who find it difficult to separate personal from professional prefer to go back to their traditional routine. Employers will also pivot back to their pre-COVID setup if employees are less productive than they used to be.
Given the measures mentioned above, the global coworking industry could survive the crisis. The recovery may be slow, but the way things are looking, it would be steady.