Scooterboard Founder Rose Wang Reached Kickstarter Funding In Less Than 48 Hours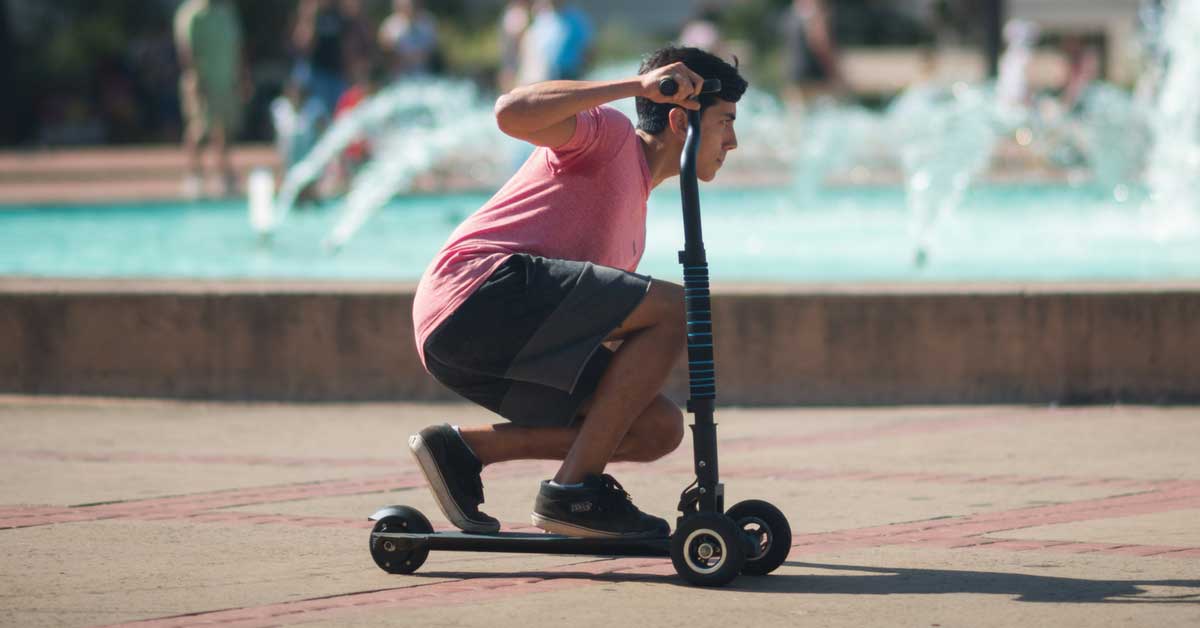 Rose Wang is the Founder and CEO of Scooterboard by InMotion, an electric vehicle that fuses the electric scooter with a skateboard. Her team in San Diego includes Dr. David Hall, PhD – Engineer and Jeffery Will – Experience Manager, and an international team in China. Rose Wang looked to Kickstarter for funding and reached their $25,000 goal in less than 48 hours. What's great about this particular campaign is that the Scooterboard ships 45 days after the Kickstarter ends. Because of the work that Rose Wang and her team already put into Scooterboard, there will be no wait time for development and testing. 
Rose Wang designed the Scooterboard so that just about anyone can ride it. The Scooterboard has a three wheeled base and a handle, ensuring maximum control when cruising. While riding, the feeling is similar to snowboarding because of the axle at the base, allowing for smooth turns and a unique riding experience. Rose Wang loves the Scooterboard so much, she uses it daily. Her entrepreneurial journey has been an interesting one. From selling handmade paper dolls in daycare to creating an e-commerce store for Asian cosmetics, Rose Wang has dipped her toes in a little bit of everything. 
We had the opportunity to interview Rose Wang, as she revealed her roots as an entrepreneur and the process of how she developed Scooterboard. 
Rose Wang, what is your background?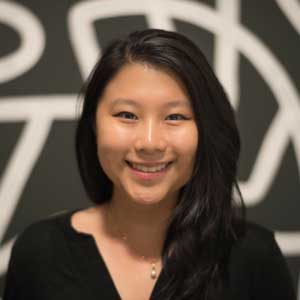 I'm an immigrant from China. I moved to the US when I was in the 3rd grade. Growing up, I had all sorts of aspirations in different fields, be it in law or engineering or art, but one trait that persisted has been my entrepreneurial spirit.
When I first arrived in the US, my parents were pretty poor, and the area we lived in was underdeveloped. While I was in daycare, I loved to draw, and some of my peers loved my drawings. I came up with an idea to sell my drawings: I'd draw and color in my figures, cut them out and glue it on a popsicle stick, and sell it for 50 cents. My daycare loved it – my figures became their Barbies and Bratz, without the high price tag.
As a high schooler, I became interested in Asian cosmetics because American cosmetics were not targeting my skin tone and features. I remember people on cosmetics forums complaining about the shipping fee from buying abroad, so I decided to start my own online shop where I would buy the cosmetics in bulk and distribute it to the western Hemisphere (I had customers in the U.S., Canada, and Australia), saving my customers the costly shipping fees.
While I was in college at Dartmouth, I took a plant biology class because I went to a liberal arts college and I had to take a course in each discipline. What I took away from that class was the amazing ability of plants to alter our human makeup, for good and for bad. Namely, I learned about the astragalus root, which increases telomerase activity and prevents aging. Telomeres protect our DNA from mutation, and over time, they naturally become shorter, which causes DNA to be vulnerable to mutation and in turn leads to the downside of aging. After learning about this plant, I started a new venture with astragalus extracts in order to bring this cheap and sustainable anti-aging substance to the masses.
After graduating with an Economics degree, I proceeded into the "real world" as a technology consultant, where I learned to maintain client relationships and lead a team of over 20 people within my first year. After that year, I switched over to become a software engineer, and I learned about quality control methods and development lifecycle. Overall, I have a background in many things, and they have all prepared me to start and grow my current business with Scooterboard.
Can you describe your team?
My international team is hard-working and ambitious. Our engineers have nearly 10 years of experience in the industry, having made other electric rideables that others depend on for daily commute. As a team, we want to create new products unlike anything else in the market, and we're agile enough to improve ourselves upon feedback. Criticism doesn't bring us down – it fuels us to be better. We all share the vision of creating a business model that is built upon our community, and we hope that, through crowdfunding to launch our brand, we will establish a community that is willing to give us the feedback and engagement we need to move our company and products forward.
Who are some influencers that tried it out and what did they think?
Shonduras was our first influencer to try it out and he absolutely loved it. He told me his 2-year-old loves riding it with him and that it's his new favorite!
Ben Schmanke of AuthenTech also loved the experience as well. He told us the cutting and carving is effortless and feels like skateboard/snowboarding, which is awesome because that's the experience we were trying to design!
We've also gotten feedback from Sean Hollister of CNET and Sean O'Kane of The Verge, and they were pretty positively surprised by the quality and experience. (O'Kane hasn't published his review yet though so hopefully that'll be posted this upcoming week)
So far everyone who has tried it has loved it, and because it's a unique experience that's brand new to the market, it's really something you need to try yourself to believe it.
What was the process of creating the Scooterboard like?
The process of creating the Scooterboard was quite tedious, as we were creating a new, high-quality one-of-a-kind rideable. We started out with developing the components, such as the battery, the control module, the deck, the handle. We knew we wanted to create a light deck with the battery underneath, so we made sure to test each component thoroughly to make sure it would do what we need it to do. For example, we placed a huge block on top of the deck and dropped it from a height to make sure that the deck would hold its shape and protect the battery. To test the handle, we placed a weight at the top, and placed it in a horizontal vibration system to make sure the handle wouldn't bend, even with 24 hours of endless back-and-forth movement.
Once we've made sure the components would be reliable, we start to assemble. After we assembled the rideable, we start a phase we call Angel testing, which consists of testing all the basic functionalities. And this is actually where we stopped with the first iteration because it did not encapsulate the experience we wanted. After much debate and consideration, we decided to scrap that first iteration and start over, rethinking the design and functionalities we wanted to provide to our users.
After creating our latest iteration, we took it through component and Angel testing again, and once it passed Angel testing, we put it through Devil testing, where we tested for edge cases (trying different weights, inclines, temperatures) and even tried to break it (such as jumping off a vertical stage). Once we passed Devil testing, we sent it out for user testing. This is where we had real riders to try it out and give us feedback so we can learn how they will use the product and what they look for out of the experience, and we used their feedback to go back to the drawing board to brainstorm solutions. Once we come up with the solution, we go through the entire test cycle all over again. Testing throughout the process is extremely important for us because as we make changes, we need to continuously make sure the new component can be safely integrated with the rest of the product.
We anticipate more feedback as this product is released to the public, and we hope to use the market feedback from our community to continue improving the Scooterboard.
What inspired you to create Scooterboard?
The inspiration came from us challenging ourselves to the create something that solved the problems untackled in the current market. When electric skateboards came out in 2012, there was a disruption in the transportation industry. People who had relied on cars before could now use personal transportation to get around. However, the people that were able to access this new mode of transportation were few – even experienced skateboarders may have trouble feeling safe commuting around with an electric skateboard. That's when our team took it upon ourselves to create a rideable that would cater to a greater audience.
I think most people can agree in that skateboarding is cool, but not everyone has the time or risk-taking capacity to learn it, let alone an electric skateboard going at 20mph, at the mercy of a Bluetooth connection. And perhaps current e-board companies are okay with that, because they can charge an exclusive group of people an exorbitant amount for a motorized skateboard. For us, it became a mission: to disrupt the industry by creating an unique and accessible vehicle that is easy to learn and more affordable. With Scooterboard, we want to make the e-board culture more inclusive so that more people can participate in the electric vehicle movement. We want to challenge the e-board industry to innovate with inclusion in mind so it's not just a cliché. E-boarding is a fun and awesome experience that's good for the environment – why wouldn't we want get more people involved?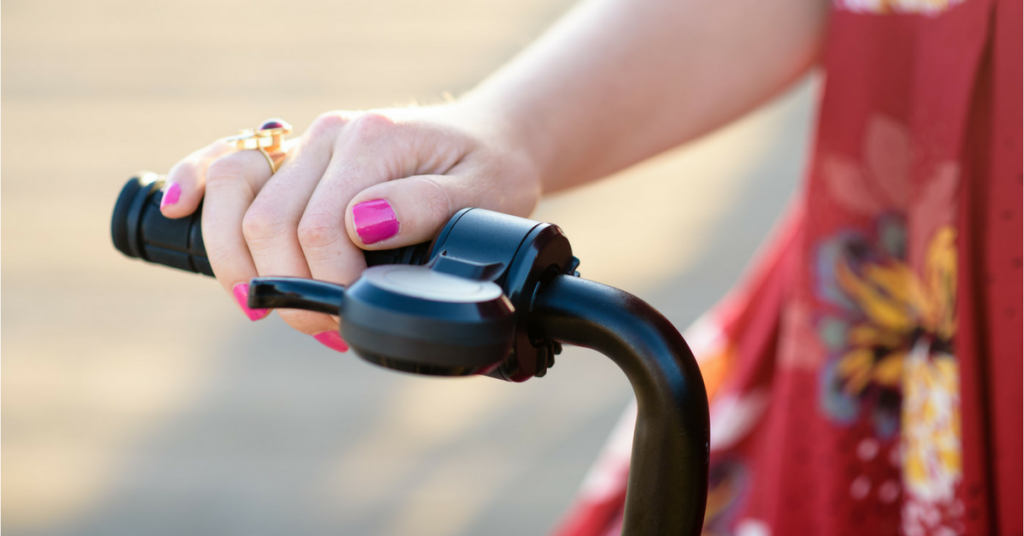 What were some characteristics you were looking for during the initial development?
During the initial development, we focused on creating a transporter vehicle that felt safe and modern, in line with the trend of other electric vehicles at the time but giving a new spin. What we came up with was a futuristic vehicle that relied on the pushing and pulling of the handle to accelerate and slow. It looked very cool, but the experience was not exciting. So we scrapped it and started anew, focusing on the skateboarding experience. We wanted to capture the carving of a skateboard, where the rider leans his or her body to guide the direction, so we came up with the pivoting front truck. We wanted to make sure the rider can maintain stability and balance, so we created the handlebar with a curve to ensure the hand holding onto the handle would be centered. We created the control module to allow the user to single-handedly control the acceleration, braking, and direction of the Scooterboard.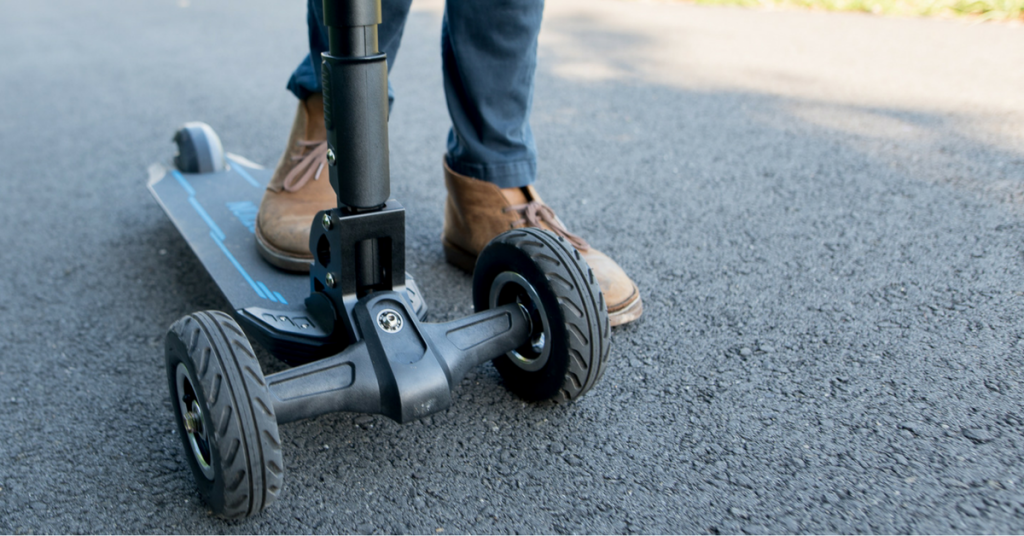 What makes a Scooterboard different from other motorized skateboards and scooters?
Scooterboard is a brand new category, as it is unlike any other rideables out there. There is no skateboard with a handle and there is no scooter that rides like Scooterboard. Scooterboard breaks down the boundaries between a skateboard and a scooter, hence the name Scooterboard.
Do you use the Scooterboard in your everyday life?
Yes I do. I don't have one right now because we only have 10 prototypes total and we need to send them out to others for review and feedback, but once we get them back, I will go back to using it everyday.
Who do you think the Scooterboard customer is?
Because Scooterboard is aiming at breaking down barriers to a culture that had been mostly exclusive (in experience and in price), we hope that answer is: everyone! But of course, if we must be more targeted, I'd say it's for students, young professionals, and people who want to have fun without risking their safety. It's a virtuous cycle: As you ride the Scooterboard, you experience immediate improvements, which increases your confidence in yourself, which then reinforces your skills as you start to be more bold and take more risks in riding it.
When can we expect the official launch?
We will officially launch our website right after our crowdfunding campaign ends!
Photos and video provided by Rose Wang and Scooterboard by InMotion.
20 Fast Growing Instagram Influencers to Watch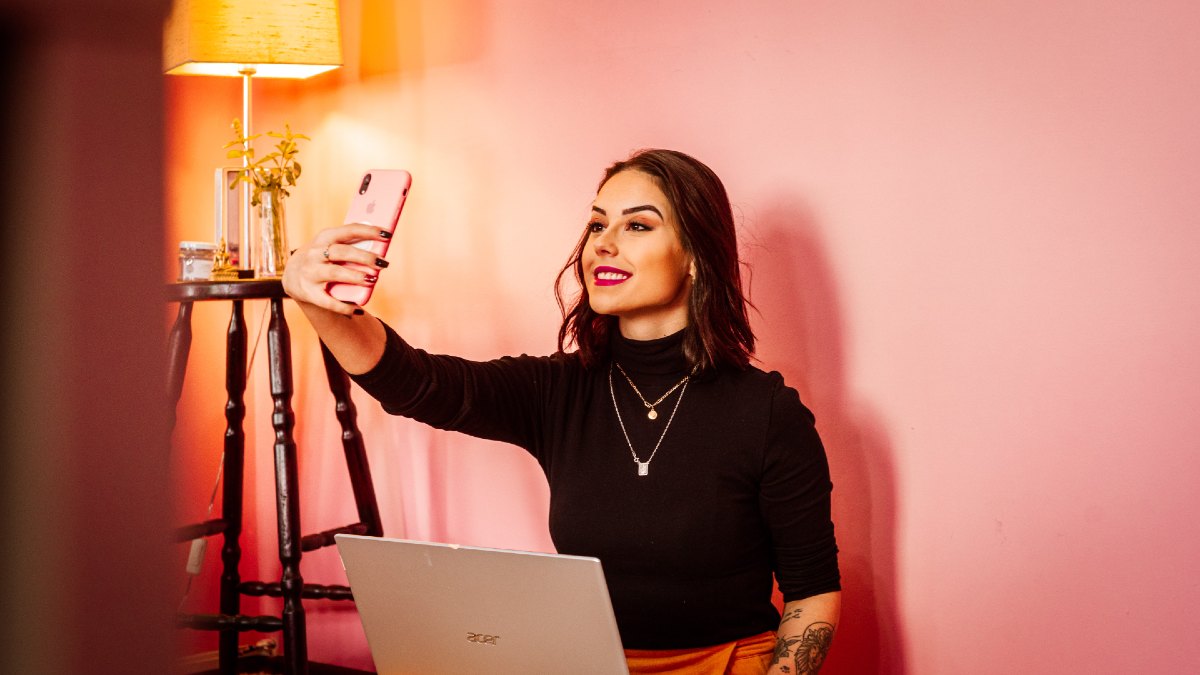 If you like dolling up, it doesn't hurt to gain inspiration from the best Instagram beauty bloggers. This way, you can be sure to diversify your look. From attending a wedding to your usual weekend nightlife, these 20 Instagram influencers will make you a head-turner in any event.
1. Renae Olivia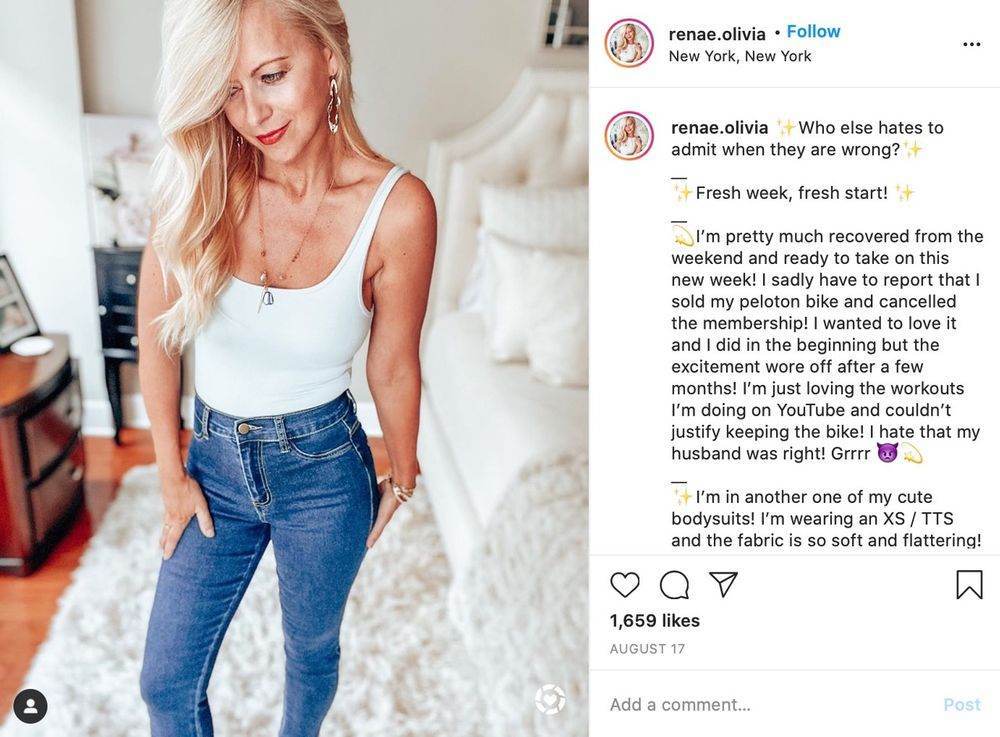 In an industry that emphasizes a lot on youth, Renae Olivia is redefining what beauty means for older women. Nearing her 50th birthday, Renae is a proud mother of two wonderful boys. And her thriving Instagram account, @renae.olivia, is already about to hit 50k followers. She regularly partners with local makeup and skincare brands.
2. Naima Zahin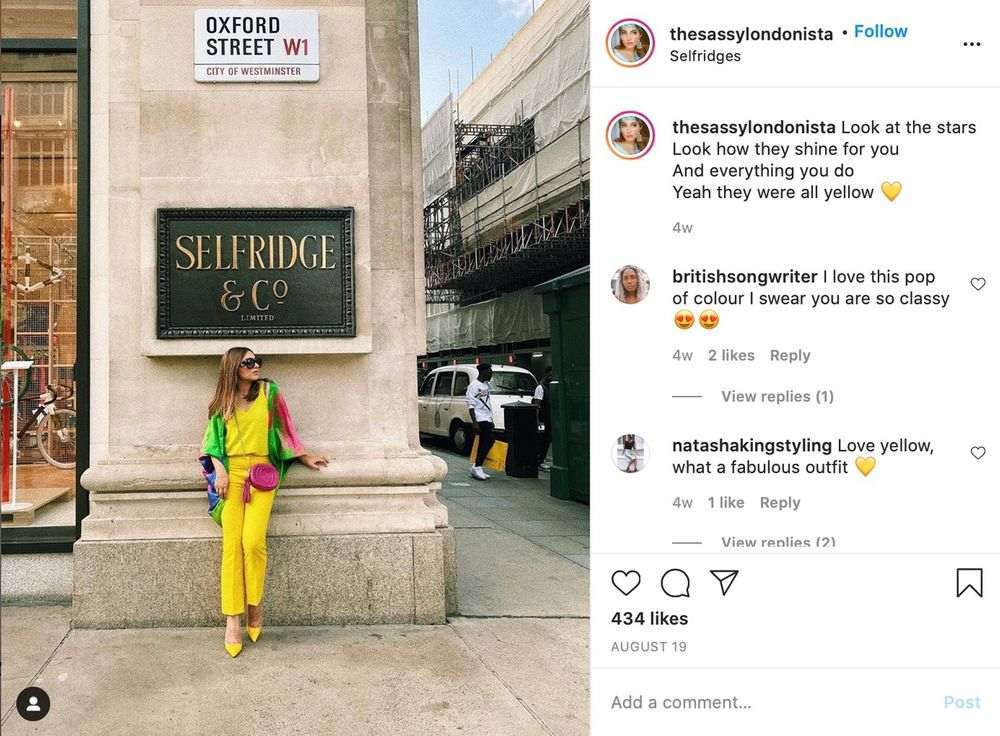 This beauty and makeup guru hails from London, if that wasn't already obvious with her Instagram handle, @thesassylondonista. As a beauty guru, makeup artist, and personal stylist, Naima surely is a triple threat. She partners with local beauty brands such as Crystal Clear Skincare and international brands like Charlotte Tilbury Beauty.
3. Melissa Oosterwolde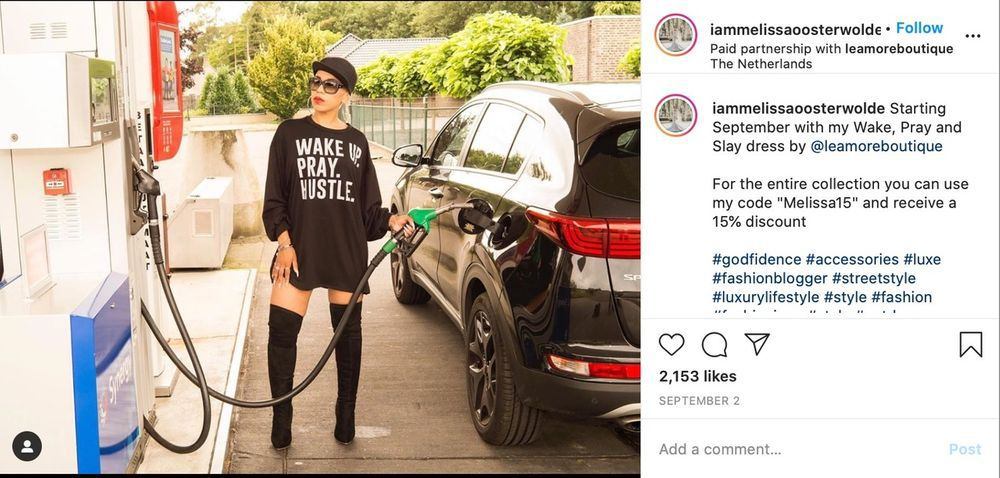 Melissa is not one to shy away from being different. In fact, her whole brand is about standing out. From her makeup choices to her clothing style, Melissa strives to stay unique. Her Instagram account, @iammelissaoosterwolde, is close to reaching 25k followers and growing fast.
4. Netta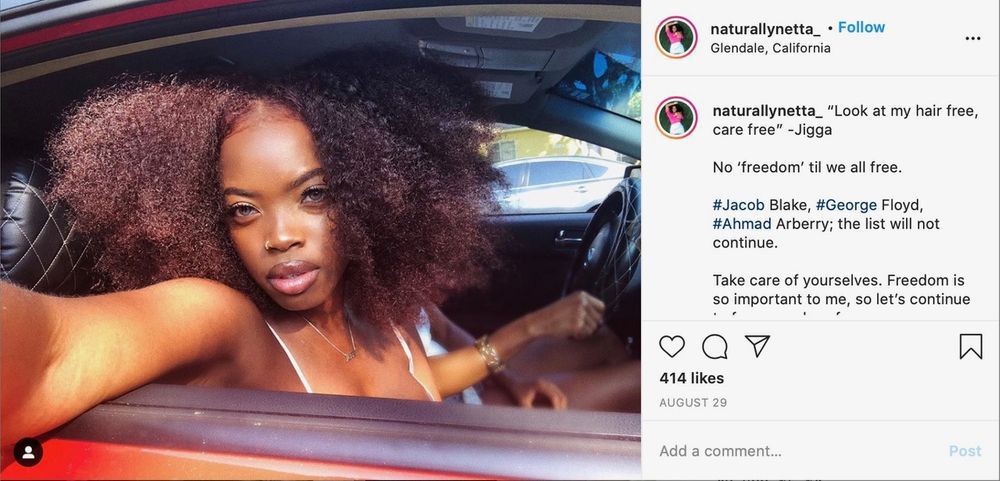 Going through Netta's Instagram feed, @naturallynetta_, you immediately sense her strong sense of style. And although she heavily features her outfits, Netta describes herself as being a beauty lover. Her makeup is absolutely flawless and a breath of fresh air in an industry dominated by mostly white beauty influencers.
5. Megan Coates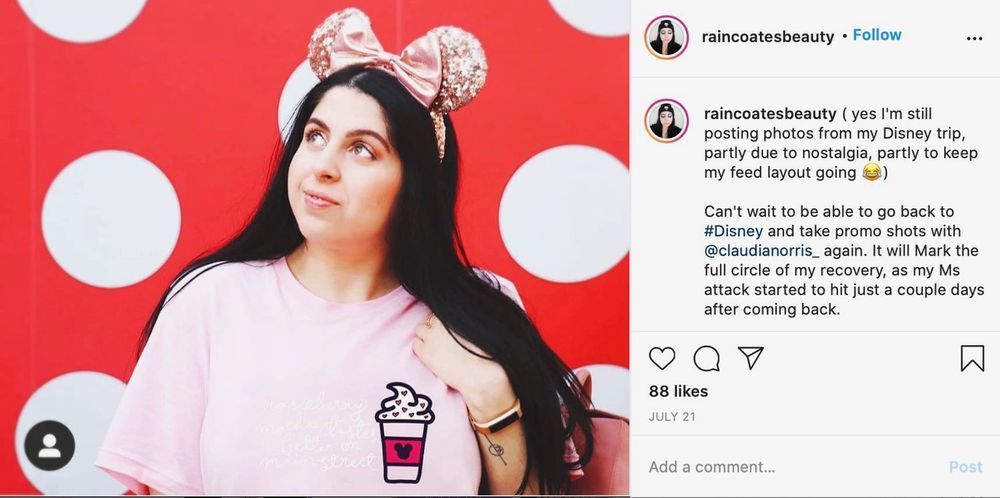 With a witty Instagram handle like @raincotesbeauty, it's hard to ignore Megan. She's a makeup artist turned multiple sclerosis advocate. Her condition allowed her to explore what it means to approach health and beauty in a holistic way. Not to mention, her brand is about promoting wellness and it's evident in her beauty style.
6. Valeriya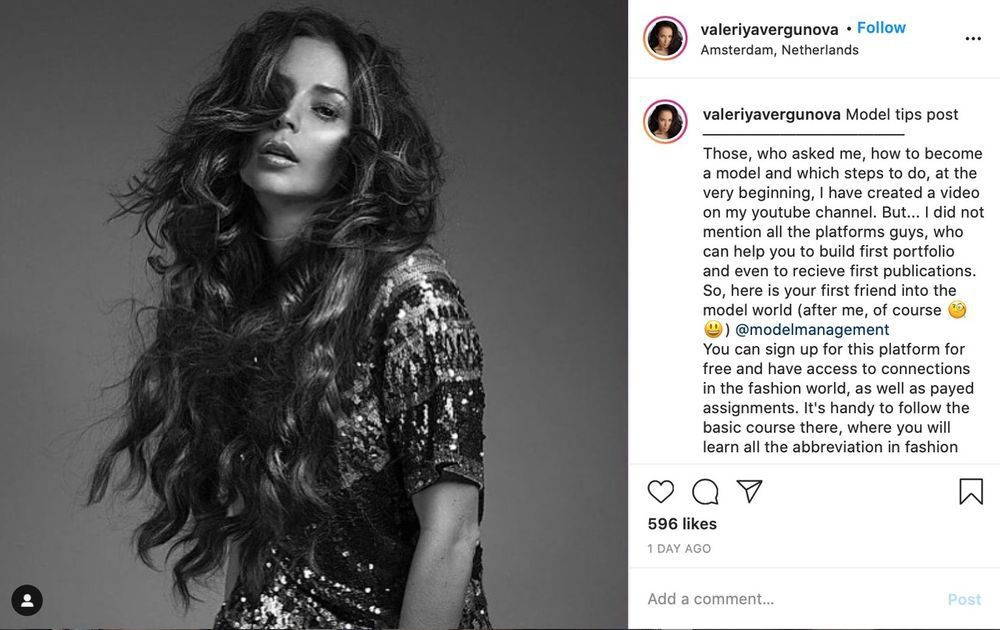 Valeriya is a proud model, coach, beauty queen, and mom. Her rise to fame is rooted in her charm and wit as much as her natural beauty. Her Instagram followers love her for her many adventures, health and beauty tips, and her impeccable style.
7. Asa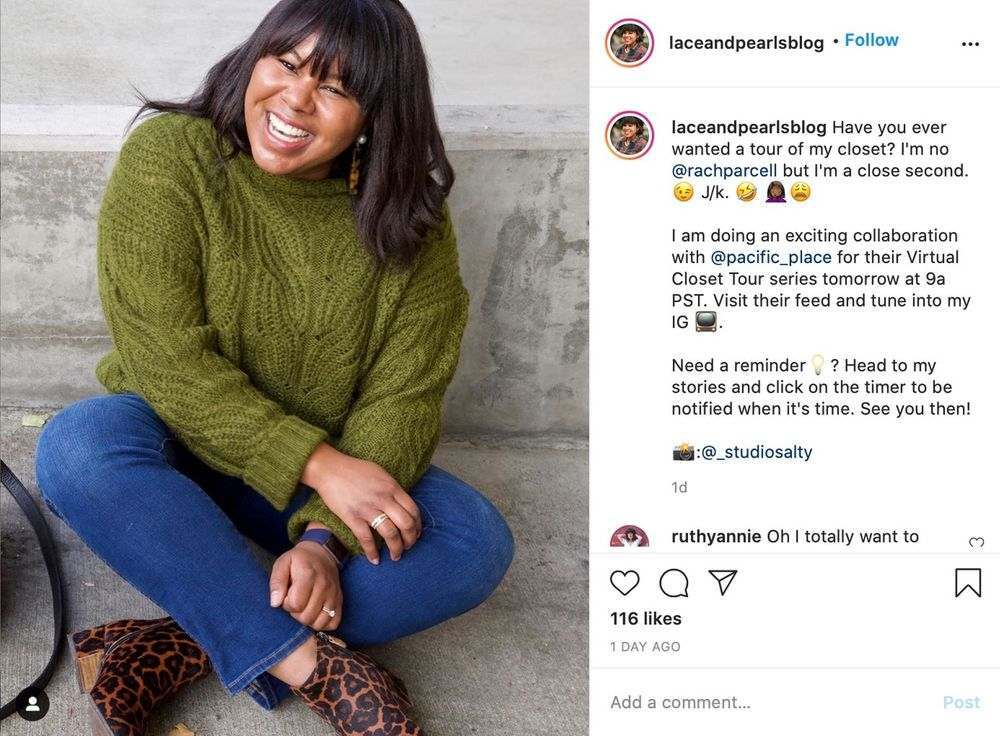 Based in Seattle and with an Instagram following steadily growing, Asa's advocacy is all about body positivity in the beauty community. Her natural approach to makeup is complemented by her relaxed style. Known under the handle @laceandpearlsblog, Asa espouses health, makeup tips, and a great love for her cats.
8. Hayley Hall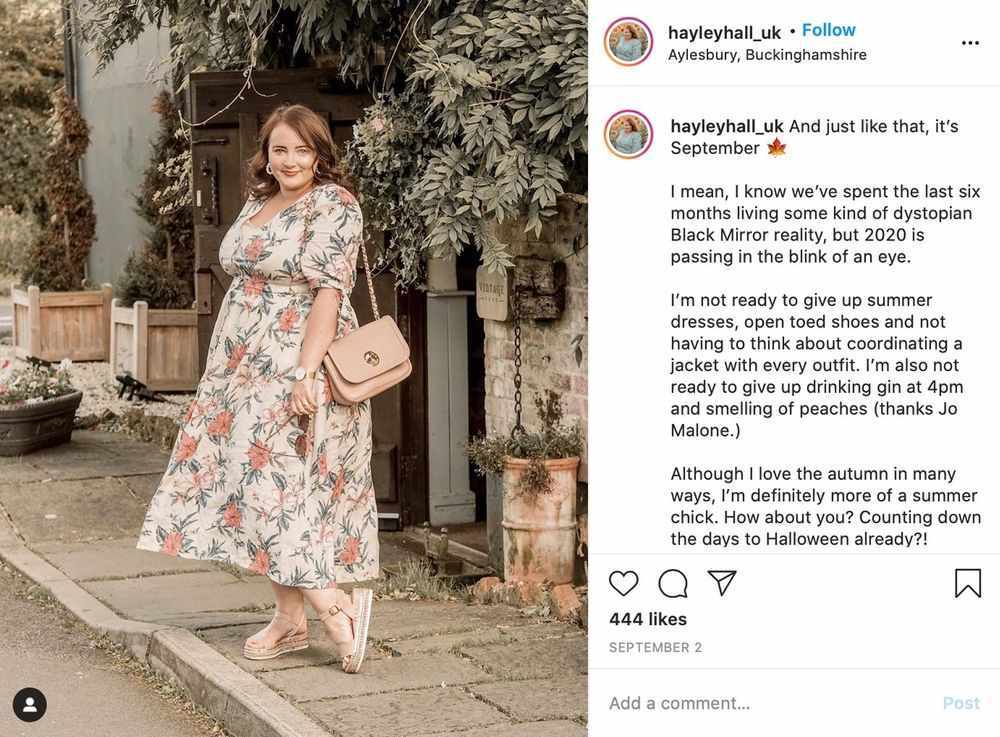 Another proud UK-based beauty influencer, Hayley's style is all about embracing her natural curves encased in warm and earthy toned style. Her makeup look can be described as natural and subdued, complemented by her fashion sense revolving around floral prints.
9. Ashlee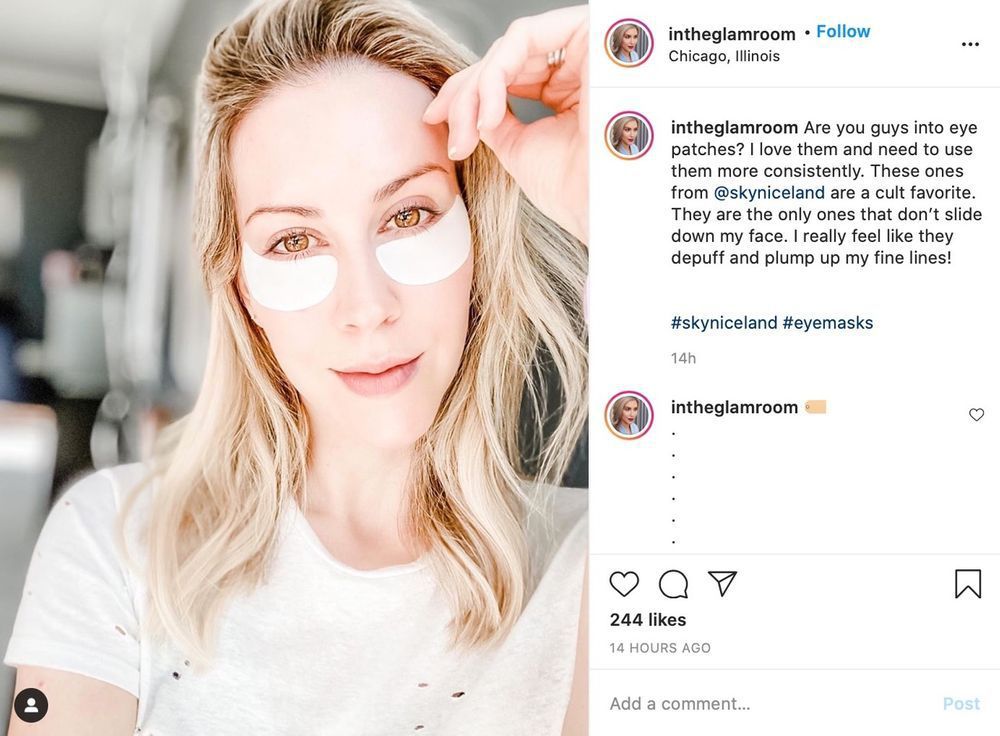 Chicago-based Ashlee has recently crossed the 10k follower mark on her Instagram account, @intheglamroom. From makeup to nails, she certainly does it all. Her feed is dominated by beauty products she regularly uses as well as a few sponsored ones.
10. Geena Samantha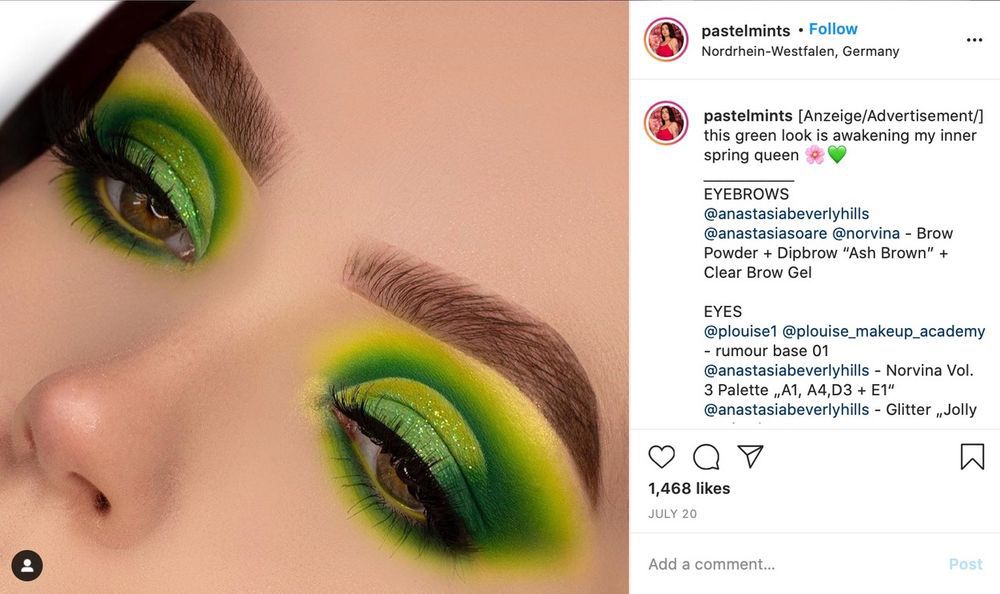 Based in Dortmund, Germany, Geena Samantha of @pastelmints is known for her gorgeous eye makeup. Her liberal use of colorful eyeshadow palettes is very reminiscent of a makeup style by big beauty gurus. With over 33k followers, Geena has been experiencing a steady rise in fame.
11. Lena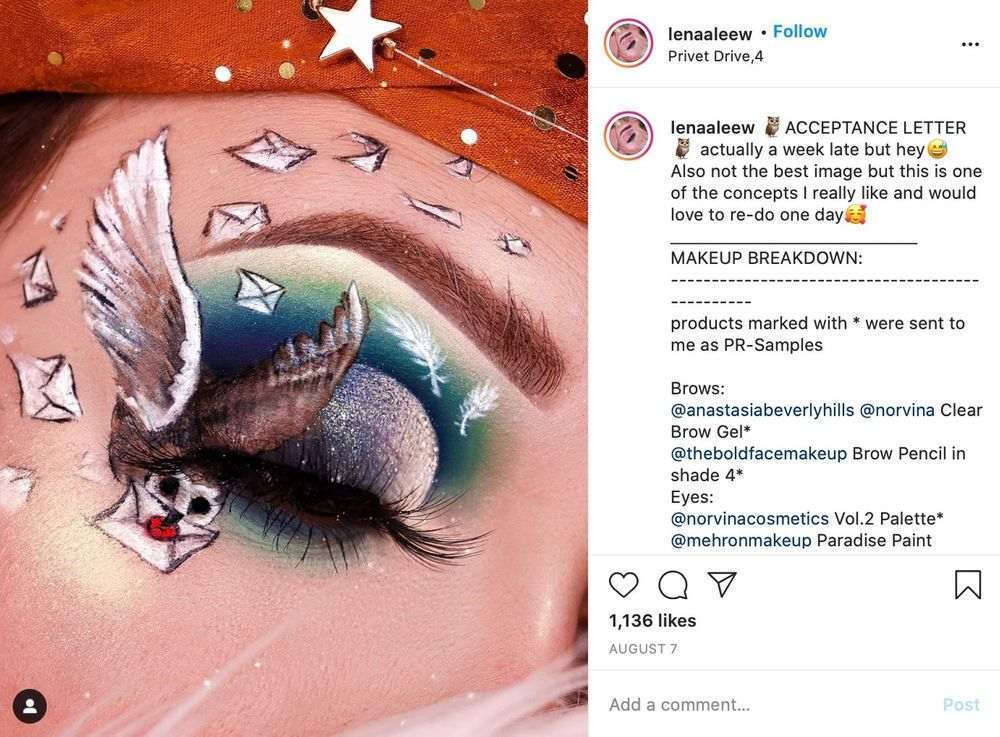 Another German beauty guru, Lena is drawing a lot of attention from many makeup fans and professionals because of her amazing and intricate eye makeup. Lena shows off her makeup skill by creating painting-like quality on her eyelids. A strong and growing fan base of more than 20k followers has allowed Lena to grow a strong and significant influence in the competitive world of beauty and makeup.
12. Lesley Marie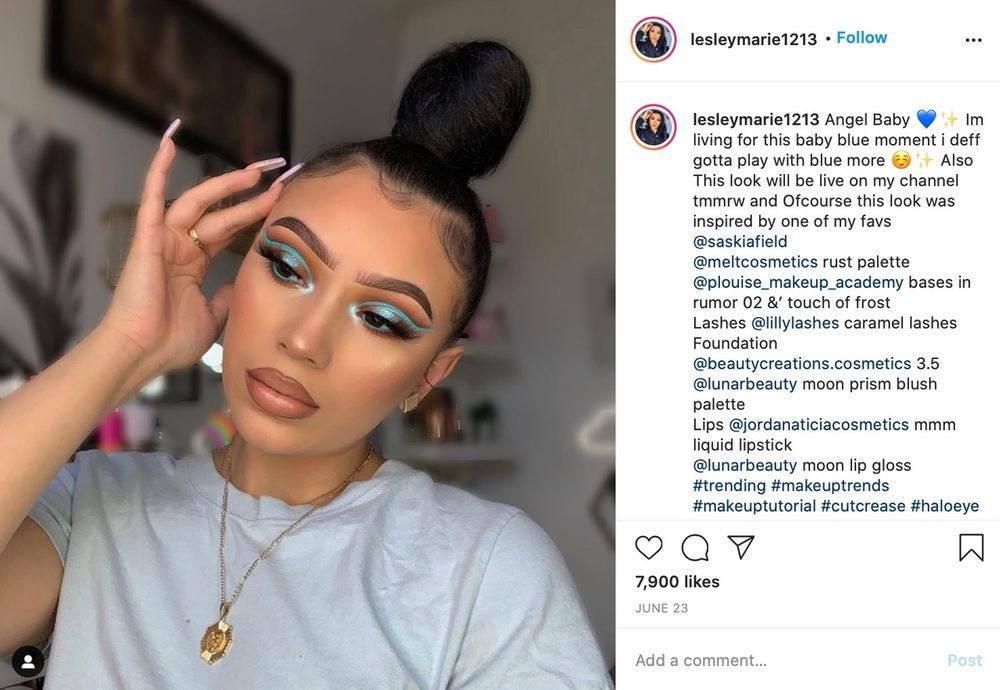 Lesley is an up-and-comer in the beauty and makeup world. Still, she has made a name for herself for the kind of stunning looks she creates. Based in NYC, she has amassed close to 45k followers on her Instagram, @lesleymarie1213.
13. Issy Lockett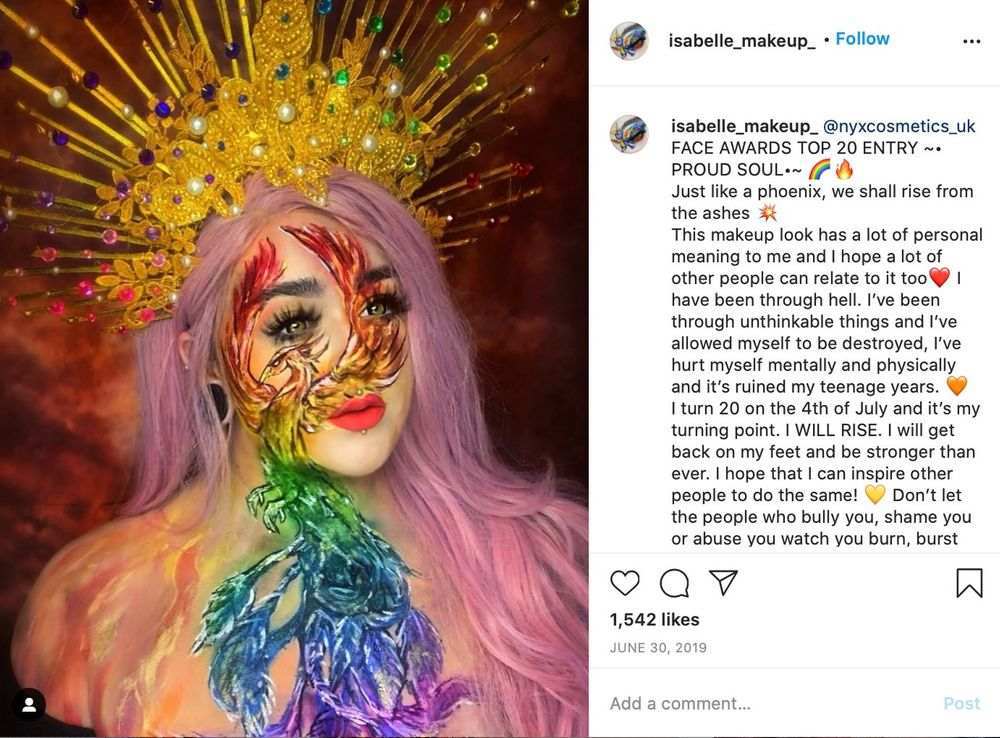 Boasting an impressive 19.4k followers, this UK-based micro beauty influencer is known for her artistic eye makeup rendering. With her face and body as her canvas, Issy of @isabelle_makeup_ shows off her skill through her extravagant, often over-the-top, makeup transformations that leave her close to 20k Instagram followers stunned and inspired.
14. Aluve Nguza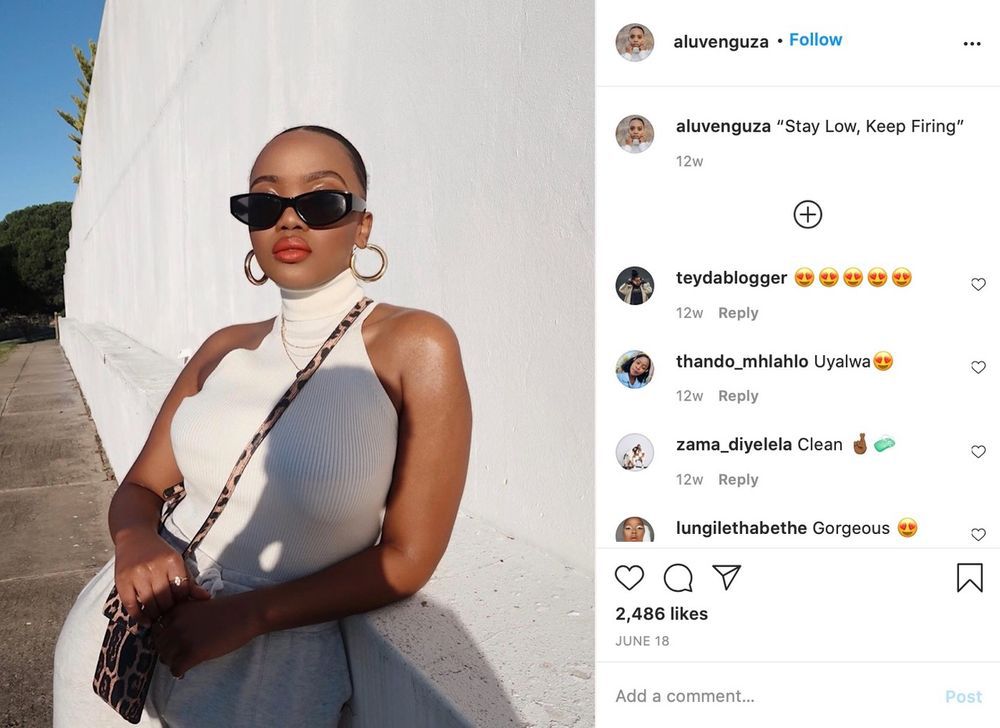 Hailing from South Africa, this stunning black beauty is an advocate of natural hair and makeup. With a clean and crisp Instagram aesthetic, it's easy to see why her 13.5k followers love Aluve's personal brand. Besides beauty and makeup, Aluve is also a gifted thespian.
15. Daniel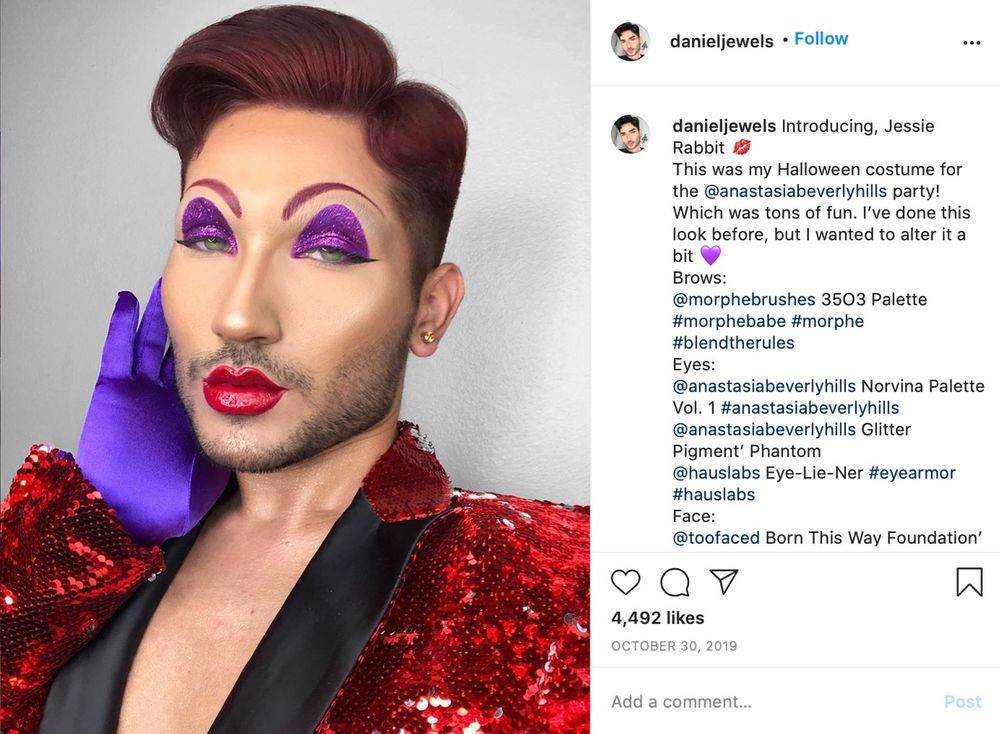 Daniel of @danieljewels follows the footsteps of Bretman Rock, James Charles, and Jeffree Star because of his flair for dramatic makeup and liberal use of colors. He has recreated a number of memorable fictional characters from film and television, gravitating towards characters that we know and love.
16. Hamsoyoung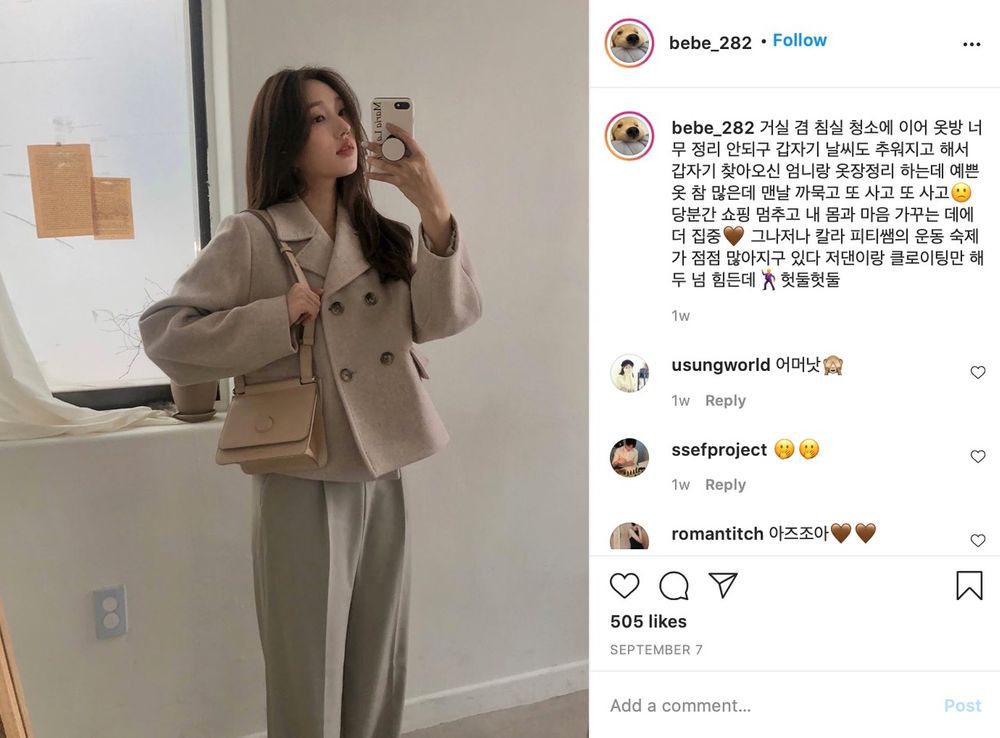 This list wouldn't be complete without at least one beauty influencer from Korea. Hamsoyoung, otherwise known as @bebe_282 on Instagram is a beauty and makeup guru famous for her quintessential South Korean looks. Natural and understated, her makeup style is benefiting her subdued fashion sense.
17. An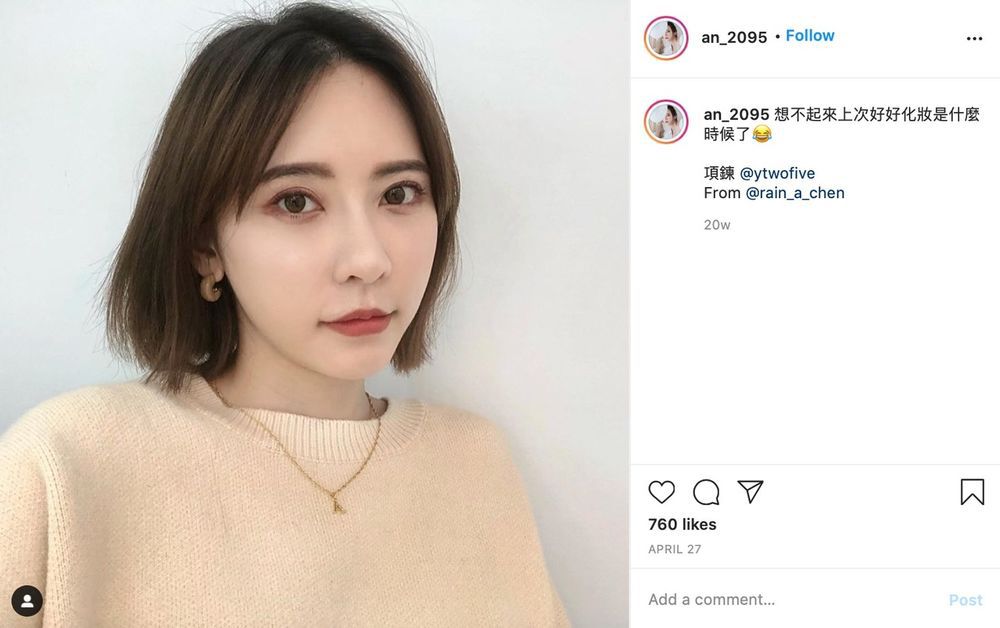 Scrolling through An's Instagram feed, you get the sense of her aesthetic. Being a mom, she shares makeup tips that focus on everyday looks. From sharing her skincare routine to her step-by-step guide on how to put on eyeshadow, An serves as a mentor for both pros and newbies.
18. Angie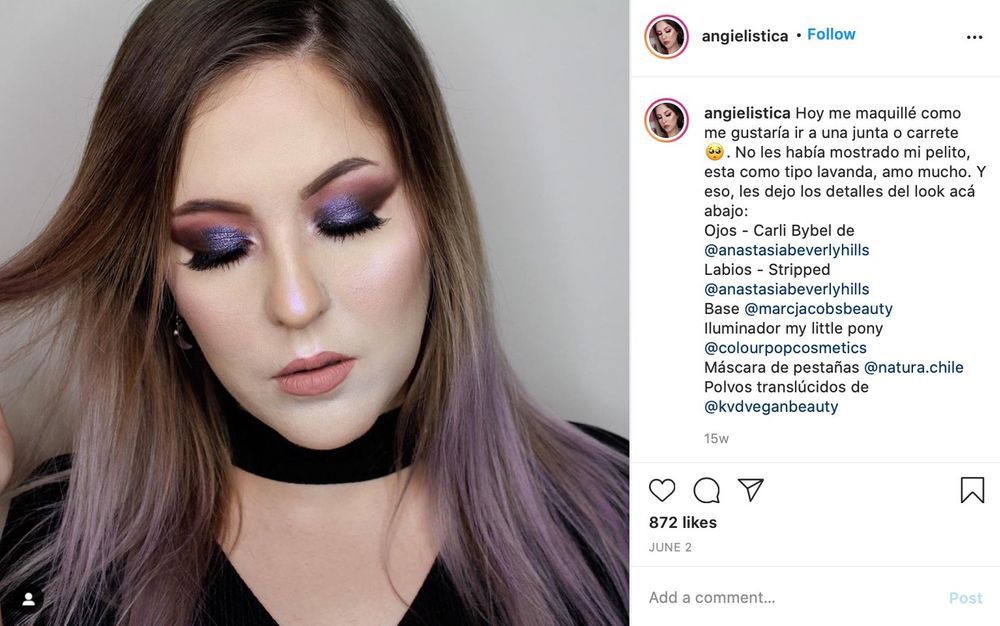 A proud Chilean by heart, Angie has wowed the beauty community with her make up transformations. Being able to paint a green skull on her face, to applying an everyday makeup look, Angie shows versatility with her makeup skills. Angie is not afraid to push the boundaries of what makeup can do, frequently experimenting with colors and styles.
19. Laura Alksne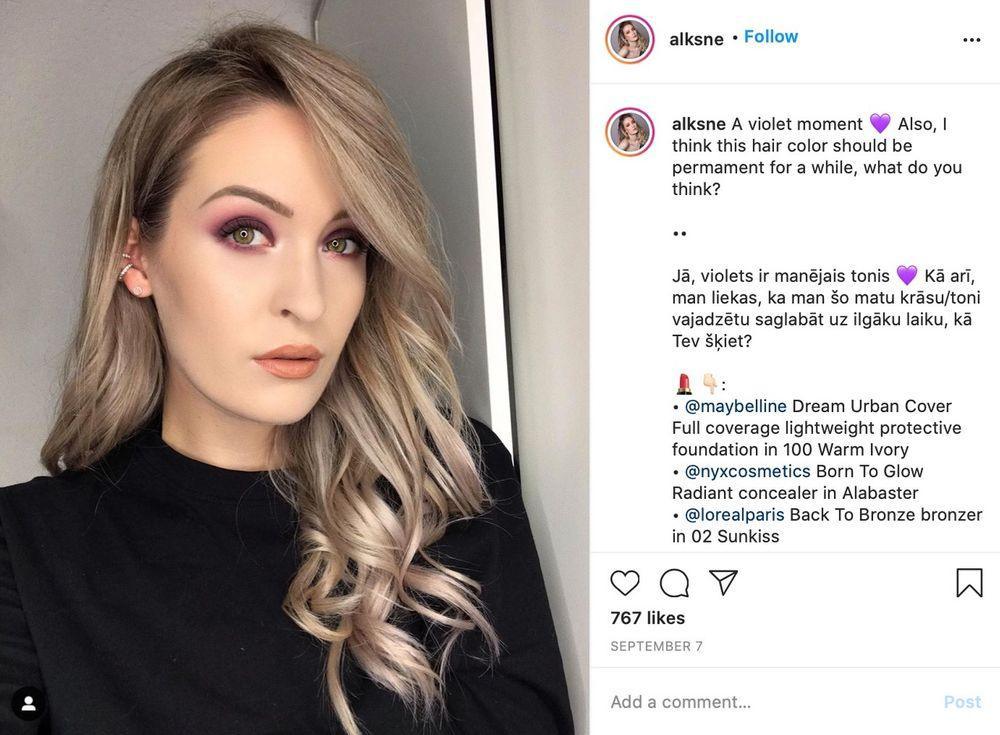 The beauty community is populated by makeup artists and makeup enthusiasts. Laura Alksne is both. It's clear she has fun putting on makeup for herself and others. Hence, it shows how she executes each of her looks. A strong sense of style and a distinct makeup look sets Laura apart from other influencers.
20. Jeanette Emory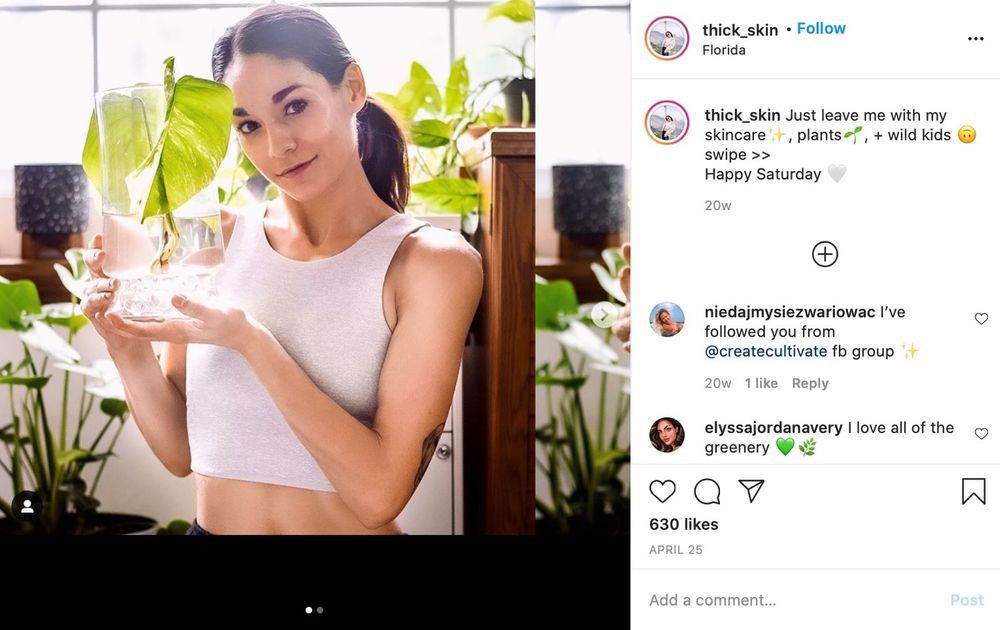 The worlds of beauty and skincare often blur their dividing line and Jeanette Emory of @thick_skin enjoys straddling that divide. She is a strong advocate of clean beauty, propagates the importance of wellness, and a certified organic skincare specialist. Being a mom, her caring nature transfers to her more than 15k followers.
12 Facts About Chadwick Boseman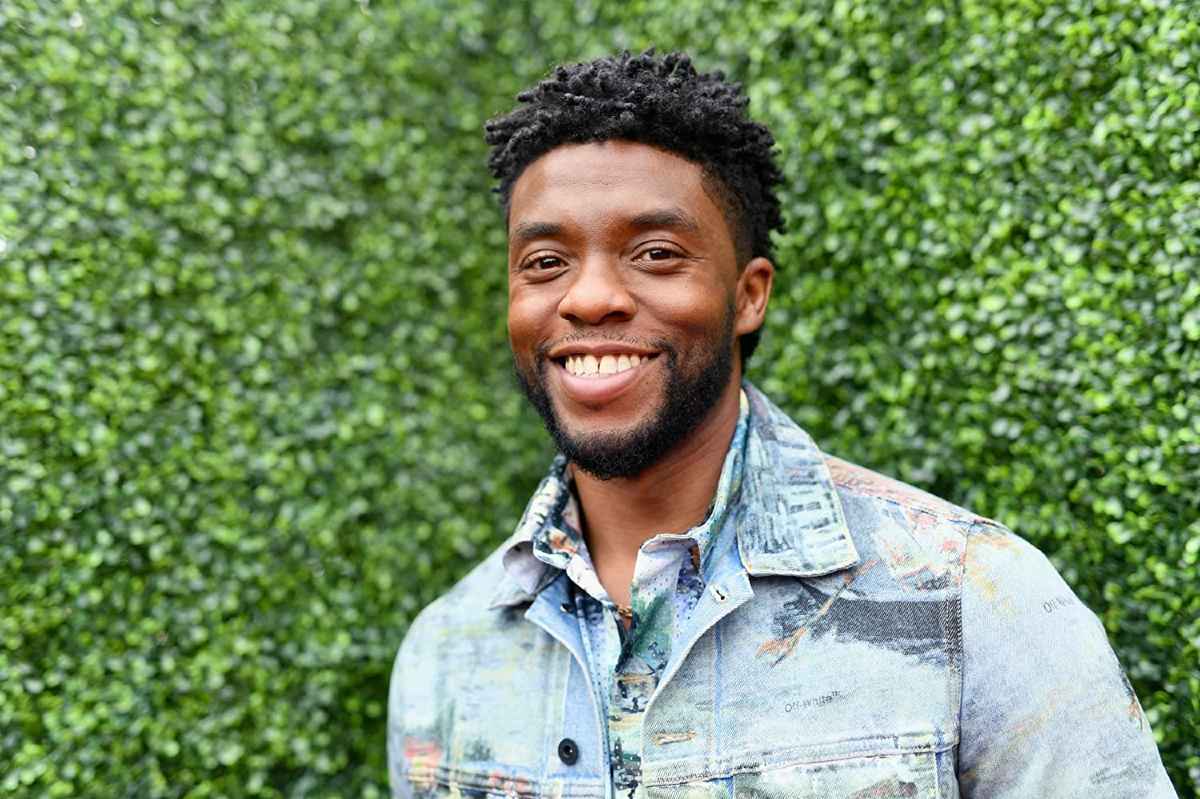 Fans worldwide are still mourning the passing of Chadwick Boseman after a four-year battle with colon cancer. The 43-year-old actor, known for his performance as King T'Challa in Marvel's "Black Panther," died in his Los Angeles home, surrounded by his wife and family on August 28.
A statement released through his Twitter account says the actor was diagnosed with stage III colon cancer back in 2016. It was the same year he first appeared as Black Panther in Captain America: Civil War. Besides his role as a Marvel superhero, Boseman also charmed fans with his stellar portrayals of Black icons such as Thurgood Marshall (Marshall), James Brown (Get On Up), and Jackie Robinson (42).
As tributes continue to pour in, here are 12 interesting things to know about the late actor.
1. African background
In an interview on The Late Show with Stephen Colbert in 2018, Boseman said that his African lineage influenced him to provide a more human portrayal of Black Panther. The actor revealed that DNA testing indicated that his ancestors came from the Krio people from Sierra Leone, Yoruba from Nigeria, as well as Limba from Sierra Leone.
2. Soldiering on throughout his battle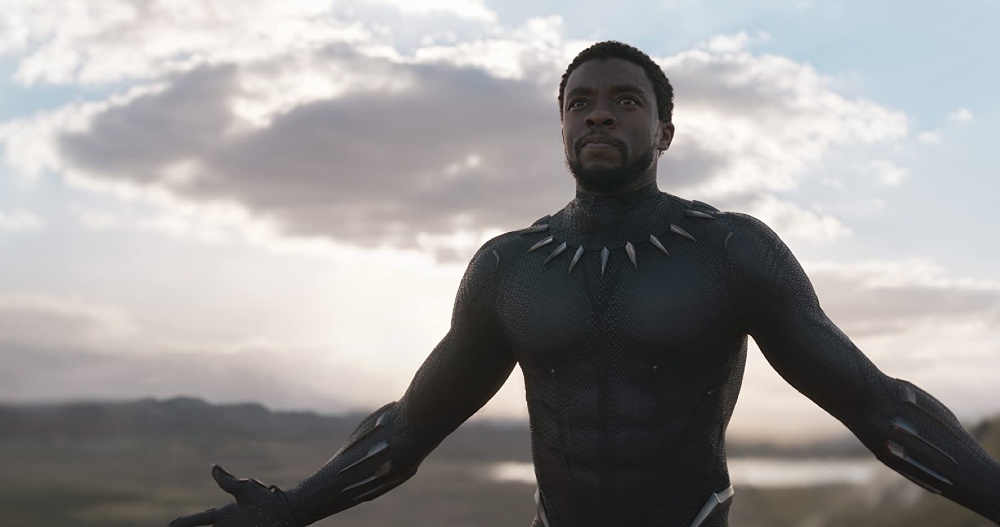 Chadwick Boseman never publicized his battle against colon cancer. In fact, fans didn't know that he was undergoing surgery and chemotherapy while working on several projects over the last few years.
His cancer treatment coincided with several film projects, including "The Black Panther," "Avengers: Infinity War," and "Avengers: Endgame." Aside from grueling shooting days, reports say the actor had to learn several martial art techniques for his fight scenes. These include Angolan capoeira, Zulu stick fighting, Dambe boxing, karate, jiu-jitsu, and kung-fu.
3. Constant inspiration
Perhaps Boseman got his work ethic from his father, Leroy. His father worked for an agricultural conglomerate and had a side hustle as an upholsterer.
In an interview, Boseman expressed how his father's hard work continued to inspire him through adulthood.
"I saw him work a lot of third shifts, a lot of night shifts. Whenever I work a particularly hard week, I think of him," Boseman said.
4. Audition for a different role
Most fans know that Boseman didn't have to audition for Black Panther, as he was the top pick to portray the role. However, not everyone may be aware that he previously auditioned for another Marvel role – Guardians of the Galaxy's Drax the Destroyer.
The audition obviously didn't work out, with Dave Bautista bagging the role. But everything fell into place, with Boseman bookmarked for the iconic role he's now most known for.
6. Coping with grief
Boseman played basketball in high-school. After one of his teammates was shot and killed, he switched gears and transitioned to being a storyteller. He turned to pen and paper to commemorate his friend's death and wrote and staged a play called Crossroads. The production sparked his passion for a career in arts.
7. Fired
Boseman revealed that he was fired from ABC soap opera "All My Children" in 2003 because he questioned his role's racial stereotypes. The actor talked about the incident during his commencement speech at Howard University in 2018.
"Once I saw the role I was playing, I found myself conflicted… this role seemed to be wrapped up in assumptions about us as black folk," Boseman said during his speech. "I was let go from that job the next day. The questions I asked caught the producers off guard. It perhaps paved the way for a less stereotypical portrayal for the black actor that stepped into the role after me."
8. Denzel Washington scholar
Phylicia Rashad was one of Boseman's mentors at Howard University back when he was a student. Boseman and some other students got into the British American Drama Academy's Midsummer program during that time. However, they decided not to push through due to lack of funds. Rashad asked help from a friend who agreed to pay the tuition. That friend was Denzel Washington.
9. Diagnosis hint?
Some speculate that Chadwick Boseman may have previously hinted at the illness he's battling with. In a 2017 interview, Huffington Post's Matthew Jacobs asked him about bulking up and slimming down only to bulk up again. It was because he did "Marshall" between two Black Panther movies.
"Oh, you don't even know [laughs]. You have no idea. One day I'll live to tell the story," Boseman said then.
10. Inspired cancer patients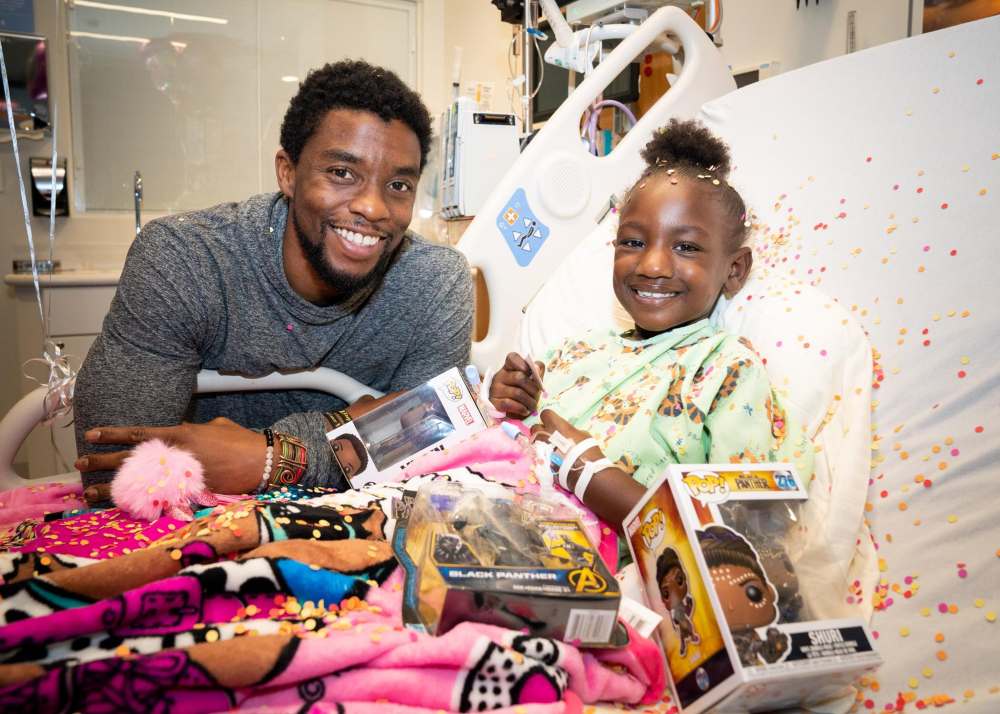 The actor visited cancer patients in St. Jude Children's Research Hospital in Tennessee in 2018 while privately battling the big C himself.
During a SiriusXM interview, Boseman got emotional when he talked about two terminally ill boys. They were in constant contact while filming Black Panther. The boys held on because they wanted to see "Black Panther." The interview holds a whole new different meaning after the announcement of his illness and passing.
11. Posthumous Film
Fans will get to watch Boseman in a post-humous drama film titled, "Ma Rainey's Black Bottom," where he starred with Viola Davis. Based on the play of the same name by August Wilson. George C. Wolfe directed the film. The movie, filmed last year, is set for release in November.
12. Jackie Robinson Day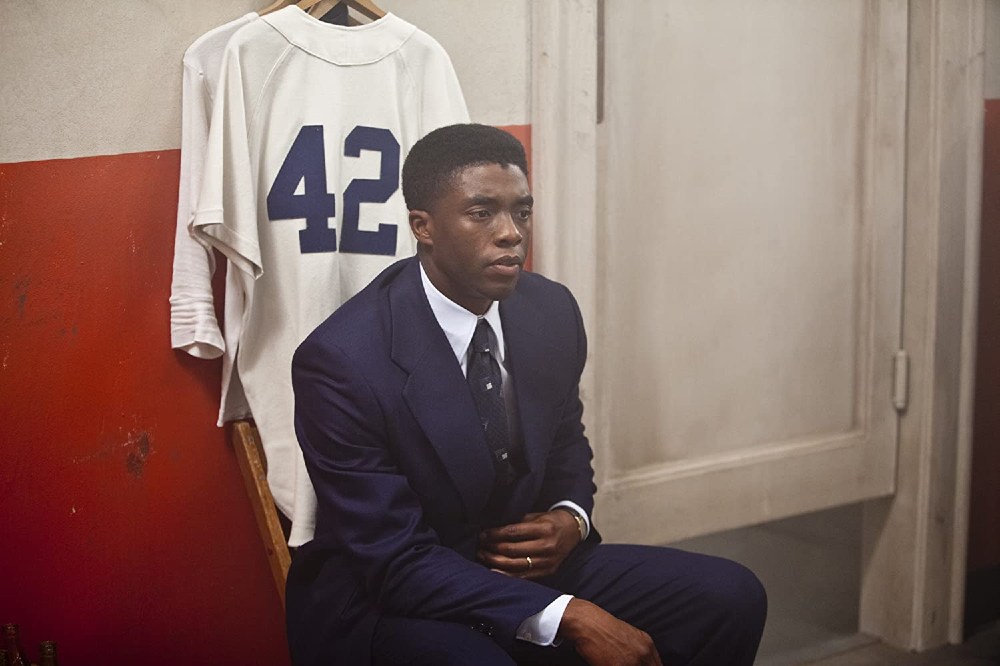 Chadwick Boseman died on the same day Major League Baseball celebrated Jackie Robinson Day. The annual commemoration fell on August 28 after months of postponement due to the coronavirus disease (COVID-19) pandemic. Boseman played the role of Robinson in a 2013 film, "42."
Otakon Welcomes Writers Roland Kelts And Frederik L. Schodt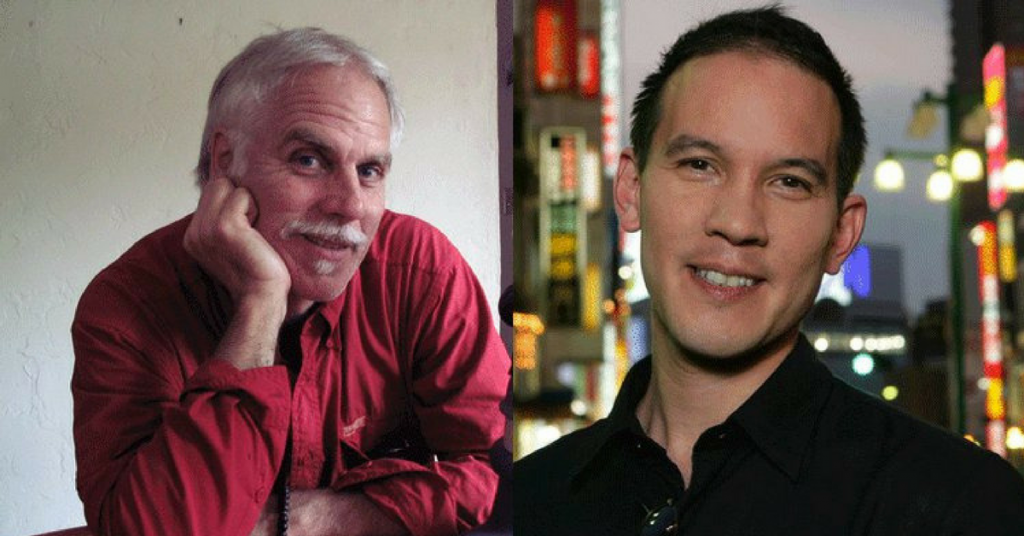 Roland Kelts, author of Japanamerica: How Japanese pop culture has invaded us, and writer, translator, and conference interpreter, Frederik L. Schodt have both joined as guests for Otakon 2017. Fans of the writers were thrilled for their appearance at the convention, as they share their most popular and influential works. Frederik writes exclusively on pop culture, technology, and history, while Roland is currently a 2017 Nieman Fellow in Journalism at Harvard University, where he is currently working on a new book. Both Frederik and Roland are devoted writers, with similarities in expressing Japanese culture in their writings.
While living in Tokyo and New York City, Roland writes for a variety of well-known publications that includes, "The New Yorker, Time," "The New York Times," "Harper's Magazine," "The Christian Science Monitor," "Newsweek Japan," "The Los Angeles Times," "The Yomiuri" and "The Japan Times," and is an authority on modern Japanese culture and media. His writings are spread throughout, though his recognition is from Japanese fans especially. Likewise, he is a frequent commentator on CNN, NPR, NHK, and the BBC. With additional lectures for TED Talks in Tokyo and The World Economic Forum in Tianjin, Roland is looking for various opportunities to share his work, in order to spread awareness to the Japanese culture.
Otakon is an annual celebration of Japanese and East Asian popular culture, with the title of holding in one of the largest gatherings of fans in the United States. In the celebration of anime, manga, video games, and especially music from the Far East, Otakon attracts like-minded fans. Created from devoted fans for fans, the staff is directed by an all-volunteer, unpaid staff. The conventions are solely for the purpose of celebrating and sharing Japanese and East Asian cultures.
Frederik is best known for his many works on manga that includes, "Manga! Manga! The World of Japanese Comics" (1983), "Dreamland Japan: Writings on Modern Manga" (1996), and "The Astro Boy Essays: Osamu Tezuka, Mighty Atom, and the Manga/Anime Revolution" (2007). He has won numerous awards for his talent in the past as a result. In 2009 especially, the emperor of Japan awarded him the Order of the Rising Sun, Gold Rays with Rosette, for his success in introducing Japanese popular culture to North America. His most influential work gave recognition to both him and to what Japan has to offer.
As of recently in 2013, his book, "Professor Risley and the Imperial Japanese Troupe: How an American Acrobat Introduced Circus to Japan—And Japan to the West," won the Circus Historical Society's Stuart Thayer Prize. Doing so, for the last three years, he has served on the executive committee of the Japan International Manga Award. Additionally, he is an active translator and has worked on much well-known manga series, as well as novels including Yoshiyuki Tomino's "Mobile Suit Gundam" trilogy.
Frederik has been involved in spreading Japanese culture and will continue as he attends Otakon 2017. The convention holds determined fans who wish to express their culture with other similar people. In Otakon 2017, writers Roland Kelts and Frederik L. Schodt are invited to continue the tradition. All while cementing their writings and work to Japanese culture, the awareness can now be shared in North America.
Otakon will be continuing their gatherings next year on August 10-12 at the Walter E. Washington Convention Center, Washington D.C.