Scooterboard Founder Rose Wang Reached Kickstarter Funding In Less Than 48 Hours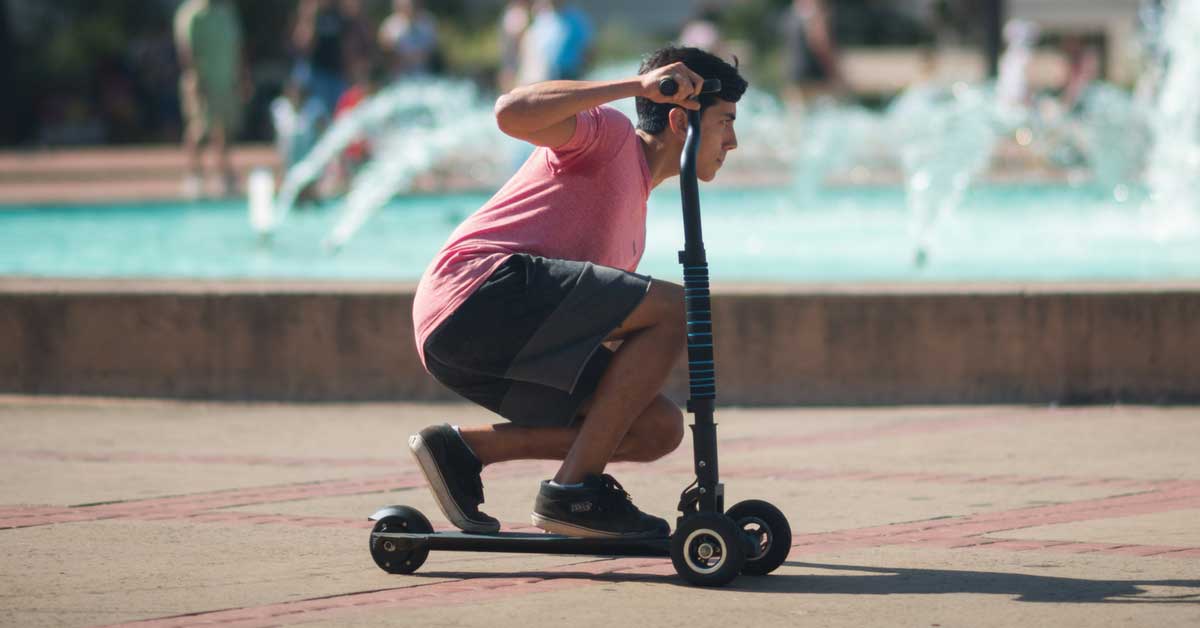 Rose Wang is the Founder and CEO of Scooterboard by InMotion, an electric vehicle that fuses the electric scooter with a skateboard. Her team in San Diego includes Dr. David Hall, PhD – Engineer and Jeffery Will – Experience Manager, and an international team in China. Rose Wang looked to Kickstarter for funding and reached their $25,000 goal in less than 48 hours. What's great about this particular campaign is that the Scooterboard ships 45 days after the Kickstarter ends. Because of the work that Rose Wang and her team already put into Scooterboard, there will be no wait time for development and testing. 
Rose Wang designed the Scooterboard so that just about anyone can ride it. The Scooterboard has a three wheeled base and a handle, ensuring maximum control when cruising. While riding, the feeling is similar to snowboarding because of the axle at the base, allowing for smooth turns and a unique riding experience. Rose Wang loves the Scooterboard so much, she uses it daily. Her entrepreneurial journey has been an interesting one. From selling handmade paper dolls in daycare to creating an e-commerce store for Asian cosmetics, Rose Wang has dipped her toes in a little bit of everything. 
We had the opportunity to interview Rose Wang, as she revealed her roots as an entrepreneur and the process of how she developed Scooterboard. 
Rose Wang, what is your background?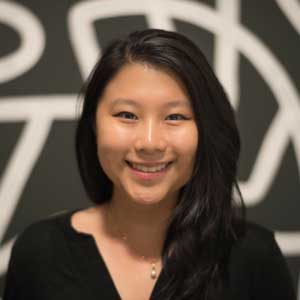 I'm an immigrant from China. I moved to the US when I was in the 3rd grade. Growing up, I had all sorts of aspirations in different fields, be it in law or engineering or art, but one trait that persisted has been my entrepreneurial spirit.
When I first arrived in the US, my parents were pretty poor, and the area we lived in was underdeveloped. While I was in daycare, I loved to draw, and some of my peers loved my drawings. I came up with an idea to sell my drawings: I'd draw and color in my figures, cut them out and glue it on a popsicle stick, and sell it for 50 cents. My daycare loved it – my figures became their Barbies and Bratz, without the high price tag.
As a high schooler, I became interested in Asian cosmetics because American cosmetics were not targeting my skin tone and features. I remember people on cosmetics forums complaining about the shipping fee from buying abroad, so I decided to start my own online shop where I would buy the cosmetics in bulk and distribute it to the western Hemisphere (I had customers in the U.S., Canada, and Australia), saving my customers the costly shipping fees.
While I was in college at Dartmouth, I took a plant biology class because I went to a liberal arts college and I had to take a course in each discipline. What I took away from that class was the amazing ability of plants to alter our human makeup, for good and for bad. Namely, I learned about the astragalus root, which increases telomerase activity and prevents aging. Telomeres protect our DNA from mutation, and over time, they naturally become shorter, which causes DNA to be vulnerable to mutation and in turn leads to the downside of aging. After learning about this plant, I started a new venture with astragalus extracts in order to bring this cheap and sustainable anti-aging substance to the masses.
After graduating with an Economics degree, I proceeded into the "real world" as a technology consultant, where I learned to maintain client relationships and lead a team of over 20 people within my first year. After that year, I switched over to become a software engineer, and I learned about quality control methods and development lifecycle. Overall, I have a background in many things, and they have all prepared me to start and grow my current business with Scooterboard.
Can you describe your team?
My international team is hard-working and ambitious. Our engineers have nearly 10 years of experience in the industry, having made other electric rideables that others depend on for daily commute. As a team, we want to create new products unlike anything else in the market, and we're agile enough to improve ourselves upon feedback. Criticism doesn't bring us down – it fuels us to be better. We all share the vision of creating a business model that is built upon our community, and we hope that, through crowdfunding to launch our brand, we will establish a community that is willing to give us the feedback and engagement we need to move our company and products forward.
Who are some influencers that tried it out and what did they think?
Shonduras was our first influencer to try it out and he absolutely loved it. He told me his 2-year-old loves riding it with him and that it's his new favorite!
Ben Schmanke of AuthenTech also loved the experience as well. He told us the cutting and carving is effortless and feels like skateboard/snowboarding, which is awesome because that's the experience we were trying to design!
We've also gotten feedback from Sean Hollister of CNET and Sean O'Kane of The Verge, and they were pretty positively surprised by the quality and experience. (O'Kane hasn't published his review yet though so hopefully that'll be posted this upcoming week)
So far everyone who has tried it has loved it, and because it's a unique experience that's brand new to the market, it's really something you need to try yourself to believe it.
What was the process of creating the Scooterboard like?
The process of creating the Scooterboard was quite tedious, as we were creating a new, high-quality one-of-a-kind rideable. We started out with developing the components, such as the battery, the control module, the deck, the handle. We knew we wanted to create a light deck with the battery underneath, so we made sure to test each component thoroughly to make sure it would do what we need it to do. For example, we placed a huge block on top of the deck and dropped it from a height to make sure that the deck would hold its shape and protect the battery. To test the handle, we placed a weight at the top, and placed it in a horizontal vibration system to make sure the handle wouldn't bend, even with 24 hours of endless back-and-forth movement.
Once we've made sure the components would be reliable, we start to assemble. After we assembled the rideable, we start a phase we call Angel testing, which consists of testing all the basic functionalities. And this is actually where we stopped with the first iteration because it did not encapsulate the experience we wanted. After much debate and consideration, we decided to scrap that first iteration and start over, rethinking the design and functionalities we wanted to provide to our users.
After creating our latest iteration, we took it through component and Angel testing again, and once it passed Angel testing, we put it through Devil testing, where we tested for edge cases (trying different weights, inclines, temperatures) and even tried to break it (such as jumping off a vertical stage). Once we passed Devil testing, we sent it out for user testing. This is where we had real riders to try it out and give us feedback so we can learn how they will use the product and what they look for out of the experience, and we used their feedback to go back to the drawing board to brainstorm solutions. Once we come up with the solution, we go through the entire test cycle all over again. Testing throughout the process is extremely important for us because as we make changes, we need to continuously make sure the new component can be safely integrated with the rest of the product.
We anticipate more feedback as this product is released to the public, and we hope to use the market feedback from our community to continue improving the Scooterboard.
What inspired you to create Scooterboard?
The inspiration came from us challenging ourselves to the create something that solved the problems untackled in the current market. When electric skateboards came out in 2012, there was a disruption in the transportation industry. People who had relied on cars before could now use personal transportation to get around. However, the people that were able to access this new mode of transportation were few – even experienced skateboarders may have trouble feeling safe commuting around with an electric skateboard. That's when our team took it upon ourselves to create a rideable that would cater to a greater audience.
I think most people can agree in that skateboarding is cool, but not everyone has the time or risk-taking capacity to learn it, let alone an electric skateboard going at 20mph, at the mercy of a Bluetooth connection. And perhaps current e-board companies are okay with that, because they can charge an exclusive group of people an exorbitant amount for a motorized skateboard. For us, it became a mission: to disrupt the industry by creating an unique and accessible vehicle that is easy to learn and more affordable. With Scooterboard, we want to make the e-board culture more inclusive so that more people can participate in the electric vehicle movement. We want to challenge the e-board industry to innovate with inclusion in mind so it's not just a cliché. E-boarding is a fun and awesome experience that's good for the environment – why wouldn't we want get more people involved?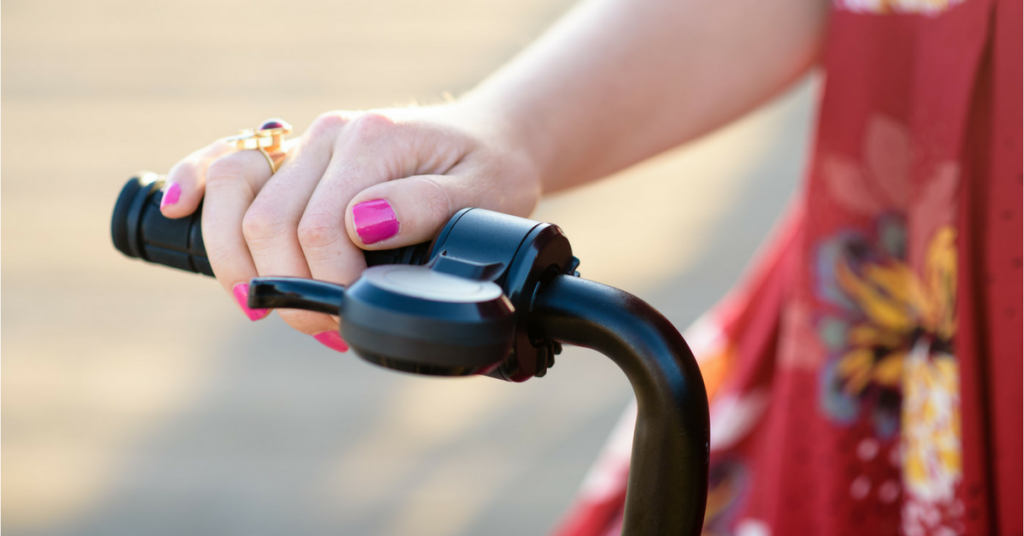 What were some characteristics you were looking for during the initial development?
During the initial development, we focused on creating a transporter vehicle that felt safe and modern, in line with the trend of other electric vehicles at the time but giving a new spin. What we came up with was a futuristic vehicle that relied on the pushing and pulling of the handle to accelerate and slow. It looked very cool, but the experience was not exciting. So we scrapped it and started anew, focusing on the skateboarding experience. We wanted to capture the carving of a skateboard, where the rider leans his or her body to guide the direction, so we came up with the pivoting front truck. We wanted to make sure the rider can maintain stability and balance, so we created the handlebar with a curve to ensure the hand holding onto the handle would be centered. We created the control module to allow the user to single-handedly control the acceleration, braking, and direction of the Scooterboard.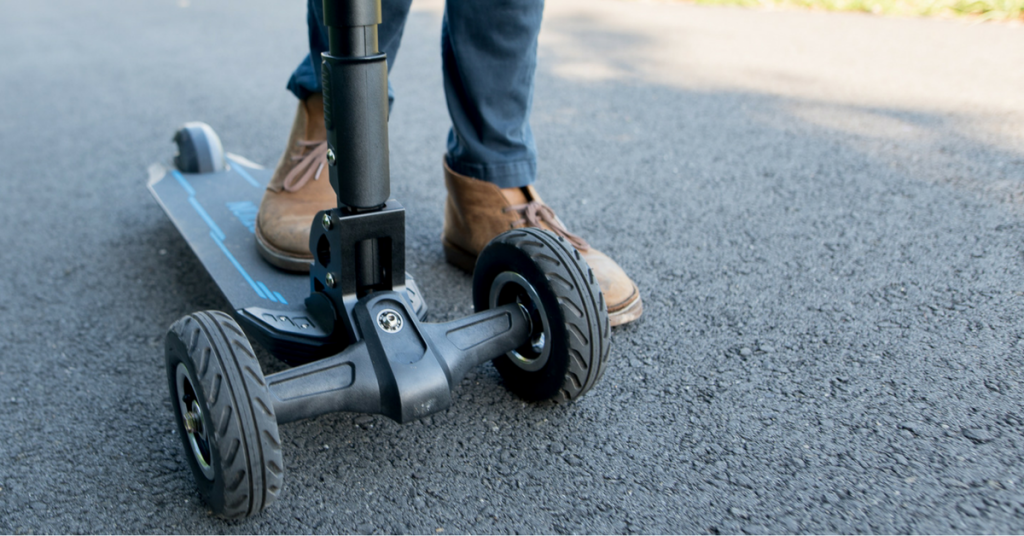 What makes a Scooterboard different from other motorized skateboards and scooters?
Scooterboard is a brand new category, as it is unlike any other rideables out there. There is no skateboard with a handle and there is no scooter that rides like Scooterboard. Scooterboard breaks down the boundaries between a skateboard and a scooter, hence the name Scooterboard.
Do you use the Scooterboard in your everyday life?
Yes I do. I don't have one right now because we only have 10 prototypes total and we need to send them out to others for review and feedback, but once we get them back, I will go back to using it everyday.
Who do you think the Scooterboard customer is?
Because Scooterboard is aiming at breaking down barriers to a culture that had been mostly exclusive (in experience and in price), we hope that answer is: everyone! But of course, if we must be more targeted, I'd say it's for students, young professionals, and people who want to have fun without risking their safety. It's a virtuous cycle: As you ride the Scooterboard, you experience immediate improvements, which increases your confidence in yourself, which then reinforces your skills as you start to be more bold and take more risks in riding it.
When can we expect the official launch?
We will officially launch our website right after our crowdfunding campaign ends!
Photos and video provided by Rose Wang and Scooterboard by InMotion.
Getting Millennials Involved In Politics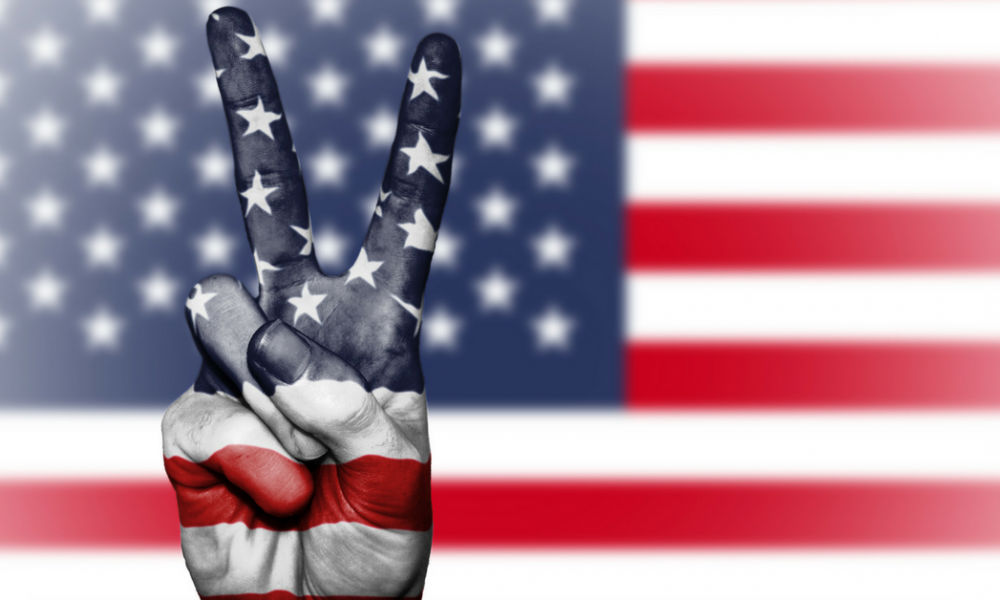 Since our most recent Presidential election, it has been more important than ever for millennials to use their voice in politics. Millennials make up a large portion of the population, and by getting involved, it can create an impact on society. Since The Great Recession, this generation has experienced unique struggles and are rightfully angry. Unemployment was at an all time high and wages fell once it was all over. Millennials are the most educated generation in American history, both in degrees and college graduates. However, what was once a job promised after graduation is no more. Millennials feel the need for a moral rebirth and are getting involved in issues now more than ever.
We got in touch with Bryan Leib, an activist trying to get more millennials involved in politics. Bryan works with nonprofits in Philly and Camden as a mentor for the youth. We asked him about the importance of politics for millennials and ways to get involved.
Why is it important for millennials to be involved in politics?
It's mission critical for millennials to be actively involved and engaged in politics in order to influence public policy and to improve our communities. Local politics that is. I'm a big believer that the best position to influence change is at the local level. I know Presidential politics excites a lot of millennials but honestly, that isn't where we can make an impact.   
What is the reason most millennials are not involved in politics?
I think it's because of voter apathy and an overall frustration for the political process. I find that most millennials are frustrated with the status quo, career politicians and they don't think their vote can make a difference. Over the last two years in Philadelphia, we have witnessed a United States Congressman, PA Attorney General, PA State Treasurer, State/City Judges and PA State Representatives convicted of corruption/bribery/racketeering charges. The Philadelphia District Attorney was indicted on +20 federal counts of bribery and fraud. A lot of us are numb to the entire political process because of those reasons and because of the current power structure and lack of accountability. How does a millennial get excited about politics with career politicians like Congresswoman Nancy Pelosi (D) and Senator John McCain (R) at the top of the power structure in their respective parties.  Both in their 70's and have held office for over 30 years. Average age of Member of the U.S. House of Representatives is 57 years and the U.S. Senate is 61 years. https://www.senate.gov/CRSpubs/c527ba93-dd4a-4ad6-b79d-b1c9865ca076.pdf    
What are ways to get millennials involved in politics?
Well, I've always suggested that if one wants to get involved with politics that they should volunteer for a campaign or intern in the office of an elected official. Volunteering for a campaign is a sure fire way to get your feet wet and make a substantial amount of political and community connections. Being involved with a campaign from the ground floor through election day is a pretty good primer for anyone who wants to aspire to run for public office office. Another way to get involved is to start attending local civic and neighborhood association monthly meetings. They are typically open to the public, free and donuts are involved.    
How did you get involved in politics?
I've always been involved with civic organizations and nonprofits in Philadelphia and Camden. Public service is in my DNA. I personally believe that politics should be 100% public service. Elected officials should show up to work every day with only one agenda item – how do they improve the community and serve the public at large.  My foray into politics was volunteering in the 2015 Mayoral Race in Philadelphia. I started as a part-time finance intern and within a couple months of proving myself to the candidate and campaign staffers, I was attached to the hip with my Mayoral Candidate as his traveling aide. We went all over the city to build new relationships and talk to community members about the issues that were important to them and their families. Shout out to State Senator Tony Williams – he showed me the ropes, put me on the map and is an amazing public servant. For that, I am eternally grateful.
What would the impact be if more millennials became involved?
Game-changer of epic proportions! We have the opportunity to re-write the entire political landscape as we know it today by 1) Voting and organizing in local elections 2) Supporting our fellow millennials in running for public office. Philadelphia millennials are the largest registered voting bloc in the city with +300,000 registered voters. However, in the 2015 Primary for offices like Mayor and City Council – only 12% of registered millennials went to the polls. I attribute his to voter apathy. To put this in perspective, there are 230,356 registered voters between the ages 35-65 who voted in the 2015 Primary. If millennials increased to a 50% voter turnout in Philadelphia then would make up +40% of the total voting electorate. With percentages like that, we can start changing the political landscape as we know it today. The power to change our future lies in our hands.  
Is it difficult to stay up to date with politics?
I don't think so. In today's age of social media, it's not very difficult to stay up to date on what's happening in politics. New media organizations like Billy Penn have launched throughout the country focused on keeping our generation informed and engaged. In addition, elected officials are more accessible than ever and if you really want to have a conversation with your elected official, they are probably only a tweet or email away.
What advice would you give to anyone interested in politics?
Start locally by 1) Getting involved in a local campaign or with your local civic association 2) Don't be afraid to run for public office and fight for your community. We can change the political landscape by 2020 by being involved in local politics – I guarantee it! We can make an immediate impact by voting and running for public office at all levels – Congress, Mayor, State House, City Council and City Commissioners. Sky is the limit.     
Converting Social Media Followers And Likes Into Dollars And Cents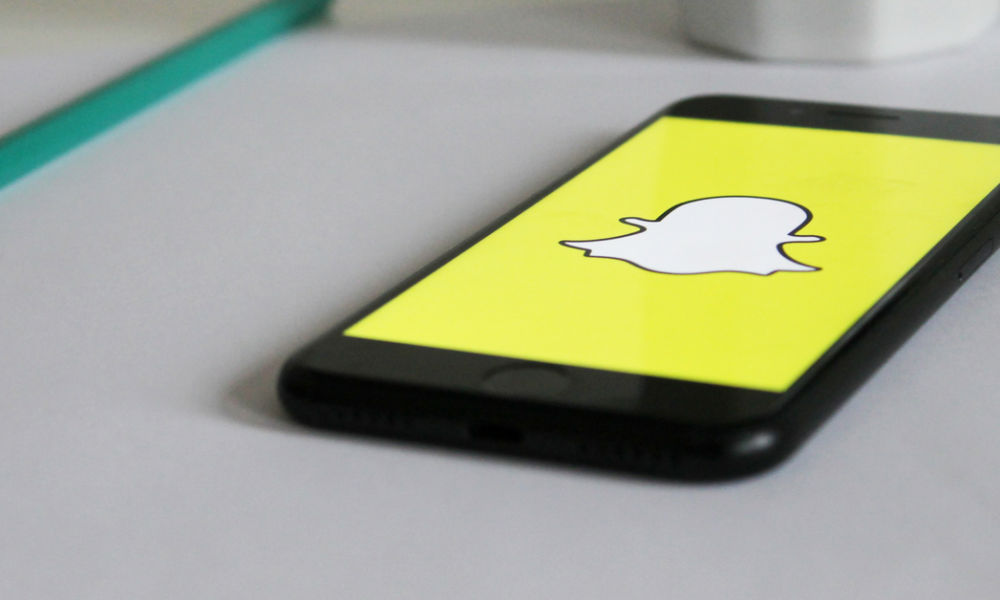 We live in an age where every business has a digital footprint. When building a brand, one of the best places to start is social media. But, how can you use social media for a business? We are often consumed with the addiction to the number of followers, but really, it's about the engagement with your audience that will help you build a loyal audience. It is more beneficial to have 5000 followers that are actively engaging than 50,000 followers with only a few hundred engaged. With the rise of influencer marketing, it's easy to see who is able to create valuable content and who is posting just to post. When you have a strong personal brand, people will want to connect with you as much as you want to connect with them. We got in touch with Connor Gallic, Marketing Manager for HYPR Brands. Connor was a social media manager when Facebook first started and has over 6 years of marketing experience. Now, he teaches people how to be successful on social media and how to create content that is relevant. He shares his advice on the importance of having a social media presence and how to do it right.
How can businesses convert followers and likes into dollars and cents?
It's often stated, but one of the sure-fire ways to convert followers into dollars is "Authenticity".  People follow your brand because they want to know what your business is about and they aren't going to make purchases if you brand doesn't seem real. You also have to give your customers content that is beneficial to them. Don't just overload them with sales materials, give them good content that they can remember you by. Social media is about staying top of mind.
In 2017, how can a strong social media presence be beneficial to a business?
I think at this point, it is a fact that a social media presence is essential to have as a business. Customers are no longer just checking google, they are looking at Facebook, Instagram, Pinterest to know more about your business. Think about when you go to order from a new restaurant, you check out the website first to see what's on the menu, then you are going to check Instagram or Facebook to see if the food looks good or what the reviews say. If a business isn't on social media in 2017, they won't be a business for long.
How can a business tell their story using a social media platform like Instagram?
As a business owner you shouldn't be asking if you can use Instagram to tell your story. You should be asking what story do you want to tell? What do you want your customers to know about you? Instagram enables them to give customers a glimpse into what is happening behind the scenes and what is really important to the business. Share those pictures of an employee's birthday event you had, post the goofy photo of the CEO. The key is sharing a story.
No human being is ordinary, so how can you become extraordinary using social media?
If you want to become extraordinary using social media, you are going to ask yourself what do you want to be known for? Do you want to be known as a photographer, pick up a camera and start taking pictures and posting. You want to be the best business consultant, you have to start writing. If you want to become extraordinary, you are going to have to work hard. Social media has leveled the playing field, but you still have to hone your craft to become extraordinary.
Irie to Aurora: Van Life with Two Roaming Nomads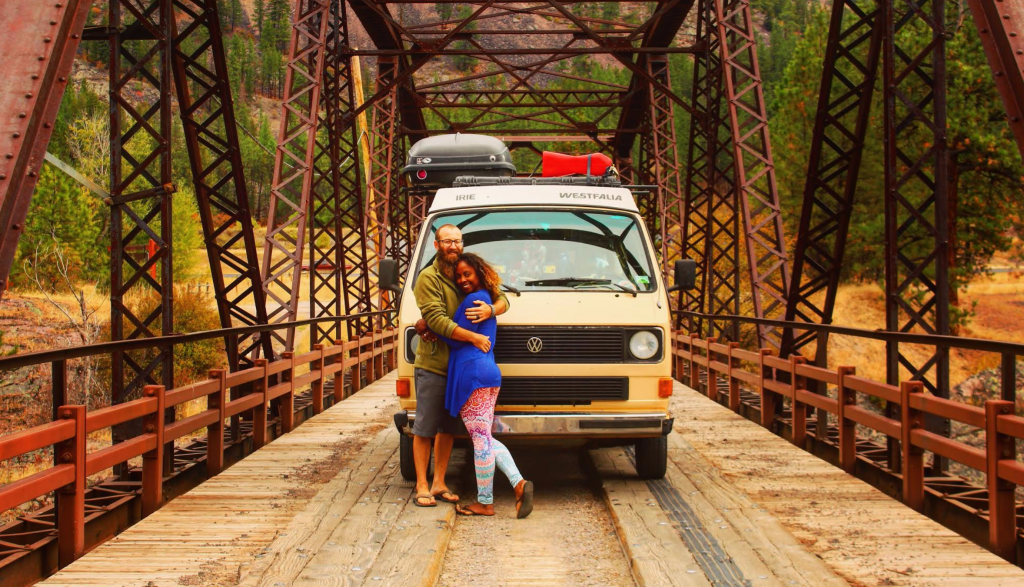 I met Noami and Dustin one hot New Orleans day while moving a piano from one house to another.  Dustin was a project manager for a construction company and Noami was an environmental scientist studying the coastal systems in Louisiana.  They seemed like your average couple, but what I discovered throughout our friendship was that they were anything but average.  Like myself, they also suffered from a particularly strong and itching wanderlust.  For this, they found and created a pretty fascinating solution: why not get a van, hit the road, work remotely, and explore?
Thus was born their adventure, which they interestingly named "Irie to Aurora".  Their time on the road is now nearing its first year of completion.  Along the way, they've amassed over 8,400 followers on Instagram.  Here's a sneak peak into their #vanlife journey.
Who's idea was this?  How did you come up with it?
I think the idea to buy a van and live on the road was both ours. When Dustin and I met it was one of the first things we talked about, and throughout our relationship, we fantasized about the idea until we finally took the leap. Best idea ever.
We both love to travel. We've taken road trips together as often as we could since before we were even dating. As our relationship grew, these trips became more frequent and for extended periods. We also followed other people on social media who were doing the same thing, living on the road. This inspired us to do what we had always dreamt of and talked about.
How long has this journey been and how long do you plan to continue?
It has been eleven months on the road and we would like to sustain this lifestyle for as long as we can. 
How did you come up with the name "Irie to Aurora"?
Noami is from Trinidad, and the word Irie is slang meaning "powerful and pleasing; a state of feeling great." Initially, when we planned the trip, our destination was Alaska to see the aurora borealis, hence Irie to Aurora. 
What has been your greatest challenge to date?
Dustin works remotely so this requires us to stay on the grid most of the time and often hunt for wifi. His schedule is fluid, so finding a routine has been challenging.
What do you guys do for work while on the road?
Dustin currently works remotely as a construction estimator.  On the road Noami works odd jobs and freelance gigs online.
What have you been the most homesick for?
Overall, I don't think we've been particularly homesick. There have been moments where we reminisce about New Orleans and miss the little things, like the food, and the music, and the people.
In what ways has this trip changed you individually and as a couple?
Living on the road and sharing 80 square feet has come with its fair share of challenges. But I think it has brought us closer together. We've learned each other's strengths and weaknesses in ways we never thought we could. Living in such close quarters 24/7 has forced us to be more mindful of our attitudes and how we impact each other's "space" because tempers do flare. We're more compassionate with each other and with ourselves. We have created a space where simplicity can flourish, a lifestyle we have both come to value. Learning to let go and let be, keeping an open heart and mind is the everyday lesson and this attitude has led to so many new friendships and experiences. Overall, life on the road has been deeply transformative, it has brought us closer to ourselves and to each other. Dustin and I are better people because of this decision and we are so grateful for each other and our life together. 
Plans for another road trip in the future?
I think the journey we're on is perpetual. There will be a few pit stops along the way but that's all part of it. However, we do have plans for Canada and maybe Central and South America, after Alaska of course.
What was your favorite place along the way?
Hmm… Choosing a favorite place is tough because each place is so unique with its own beauty, but we love Baja, Colorado, Wyoming, Montana, and Oregon.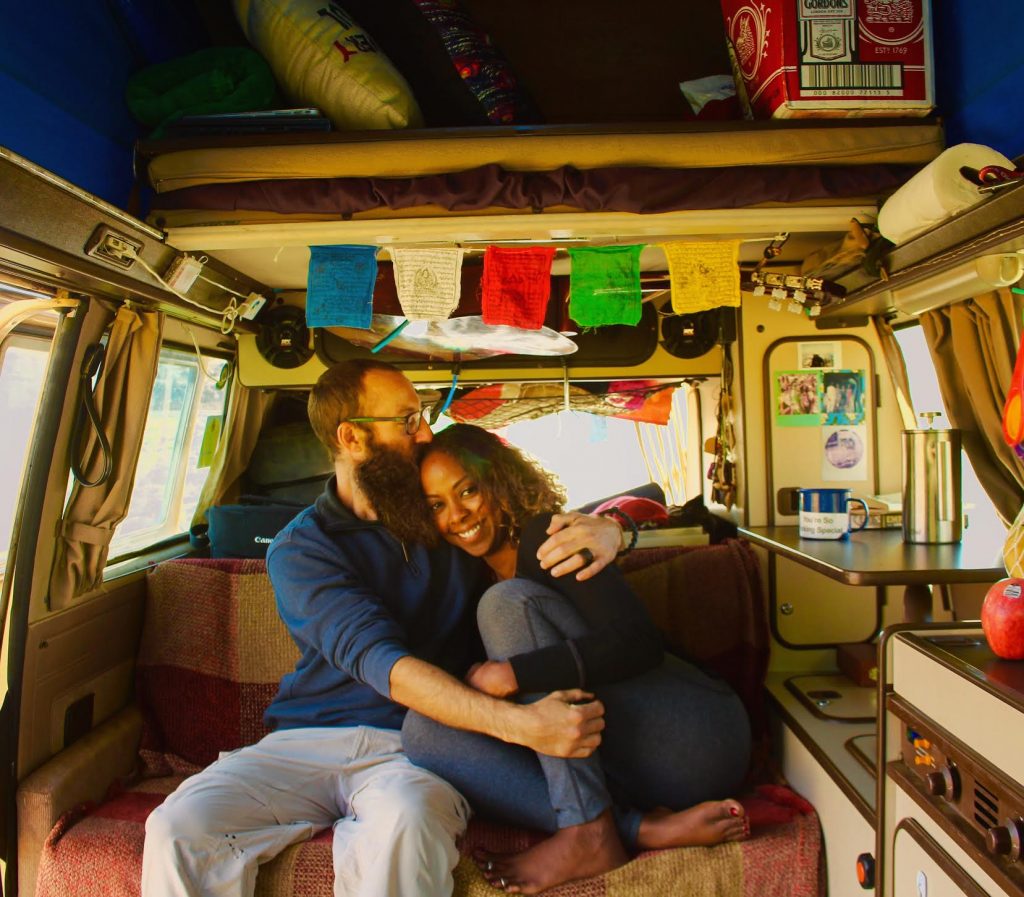 Van life might not be for everyone, but their journey is enough to make you want to buy a one way ticket to a random spot on the globe.  In an increasingly interconnected world, the ability to be fluid with your roots was once an impossibility that the internet is now making possible.  Perhaps this is a leap we should all consider, at least once in our lives.  Just like Tolkien said, not all those who wander are lost.