My Students, the Movie Stars: an Interview with the Kids behind "Moonlight"
When I ditched my New York City desk job to become a middle school teacher at an under-resourced school in Miami, I had a variety of expectations.  Based on my own haunting middle school experience, I braced myself for everything from questionable school lunches and paper airplanes to red pen markings and the smell of Axe body spray. However, watching my own students become Hollywood celebrities in the feature film "Moonlight" (this year's Best Picture) was certainly not on my list.
I can distinctly remember when Jaden Piner (who plays the role of Kevin) came to me in the beginning of the 2015 school year to tell me that he would be missing school the following week to begin shooting a small local film.  "What kind of excuse is that?"  I thought, "He'd better finish all of his make-up work." Fast forward one year later and that small "local film" has just won the Academy Award for Best Picture.
After getting permission from their agents (you remember your agent from 7th grade, right?) I met with Alex (who plays the role of Chiron) and Jaden (Kevin) to ask them a few questions about their experience filming Moonlight and their journey into the Hollywood spotlight. Here's what they had to say:
Thanks so much for joining me guys. To start off, what experiences have you had that inspired you to start acting?
Jaden: My first experience happened two or three weeks before 6th grade, I performed in a skit for my grandma's sermon since she's a preacher. I had never acted before but I decided to just be myself and act natural. People were laughing and crying in the crowd and I realized how much I loved it so I decided to apply for the drama program at Norland Middle.
Alex: I never really had any experiences with acting, I kind of just picked it up. Ever since I was in elementary school my mom always said I was too hyper, so we thought it was a good way to express myself.
How would your friends describe you? Natural born Hollywood actor?
Jaden: My friends would describe me as the funny light skinned one or the short one. They definitely don't frame me as a movie star, they keep me regular and keep me humble. They would say I'm funny, always willing to try new things and hopefully that I've always been a good friend.
Alex: My friends would say I'm small, cool and funny. My friends have all treated me the same since all of this started, and to be honest, they have kept me grounded. It doesn't matter where I'm at, an Oscar awards party, or sitting in class, they treat me the same no matter what.
Describe what it has been like to balance your role as a student and an up-and-coming actor?
Jaden: Balancing acting and school has been kind of hard: tons of late nights, auditions all of the time etc. Sometimes I stay up at night practicing for an upcoming role.  Some of my school is now online it's much easier to balance now.
Alex: It was very hard at the beginning as we spent so much time filming and traveling. I felt like when ever I would come back to school with all of my make-up work, I would have to leave again and the cycle would start all over. Over time I learned how to balance things out, and I am very thankful for the role of my friends in supporting me.
Moonlight captures a Miami that is unfamiliar to an audience who expects the typical star-studded, glamorous perception of the city. Considering the Miami that you grew up in and what is portrayed in the film, what do you think is most special about Miami?
Jaden: The thing that is most special about Miami is the beauty and uniqueness of the neighborhoods. You can drive through any area and get a totally different kind of people and culture that you're not going to find if you limit yourself to just thinking about the beach.
Alex: The people of Miami are the most special. The beaches and city are nice but without the people it wouldn't truly be Miami. In Miami people are so expressive, just walk through Wynwood and look at the graffiti. In Miami they speak up for themselves and make their voices heard.
What would you want people to know about your community that other people might not know?
Jaden: I want people to know that Miami Gardens is not a bad neighborhood even though it could be seen that way. You see things on the news, shootings, robberies, fights but they don't like to show the good things. There's actually a lot of talent here and I'm glad that I can be proof of that and inspire others. When Moonlight came out people were asking me how they can start acting.
Alex: I want people to know that Miami Gardens is not just bad stuff just like Miami isn't all about the beach and big buildings. Miami is actually very inspiring and full of leaders. I think that is why Moonlight is popular, because it makes the unseen, seen.
How can you relate to your on-screen character being that you're both kids growing up in Miami?
Jaden: Kevin and I are both athletic. We both want to help other kids overcome their fears and feel comfortable, to be their true selves and not be shy.
Alex: I actually didn't really grow up in Miami, I'm from New York City originally but Chiron is a lot quieter than me. There's a lot of people getting bullied out there, luckily I haven't experienced that too much but if I could say anything it's that it's got to stop.
What scene from the film impacted you the most?
Jaden: The scene where teenage Chiron hits the bully with the chair.  It shows that you can overcome your fears. 
Alex: The scene where Chiron is learning to swim impacted me the most because it showed that no matter what job you have or where you come from you can still help somebody. Juan (Mahershala Ali) taught me how to swim in the scene and even though he was a drug dealer he was still a good person. That scene proved to me that people are complicated.
What does your role in this film make you think about what you want to do next?
Jaden: I want to keep acting, I really want it to be my career. My dream role would be to act in an action/superhero movie, those are my favorite.
Alex: For my next acting role, I am working on this new project called "The Chi" on Showtime. Next year I am hoping to work on a project in Africa. I plan to be an actor as my career. My dream role would be to act in  "The Walking Dead."
Thanks for speaking with us here guys. Finally I'm wondering, to whom do you credit your success?
Jaden: I credit my success to my drama teacher Mrs. Cidel and my mom and my teachers. I talk to them what about what's happening next, and they help me to stay a step ahead and support my dreams.
*(cough, cough)… any specific teachers?*
You know I've got you Mr. Syros.  
Alex: I credit my success to my mom and dad. My dad taught me how to be strong and mom and Mrs. Cidel kept pushing me to do what I had to do. They helped me along the way and set me up for success.
Getting Millennials Involved In Politics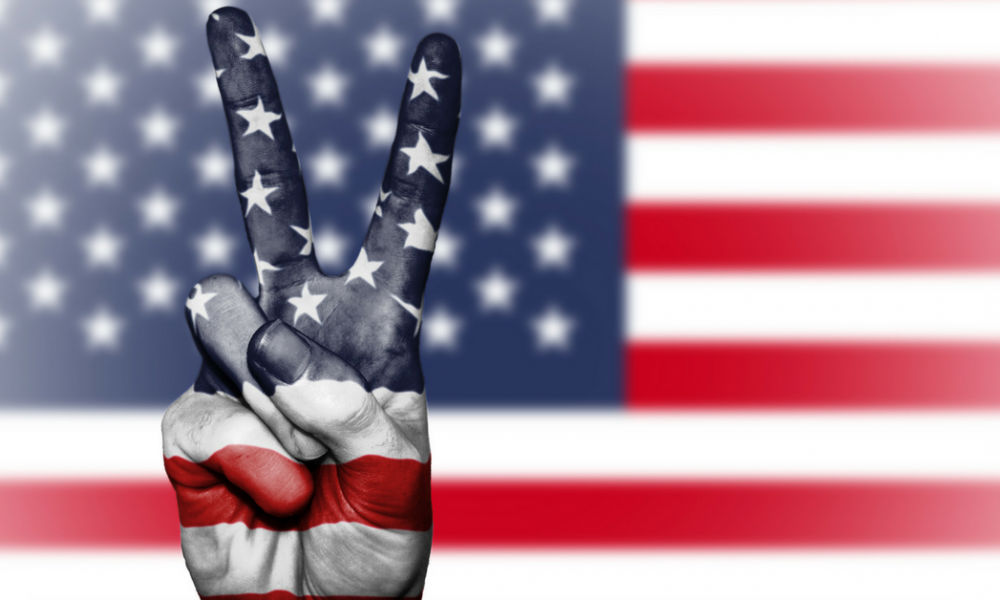 Since our most recent Presidential election, it has been more important than ever for millennials to use their voice in politics. Millennials make up a large portion of the population, and by getting involved, it can create an impact on society. Since The Great Recession, this generation has experienced unique struggles and are rightfully angry. Unemployment was at an all time high and wages fell once it was all over. Millennials are the most educated generation in American history, both in degrees and college graduates. However, what was once a job promised after graduation is no more. Millennials feel the need for a moral rebirth and are getting involved in issues now more than ever.
We got in touch with Bryan Leib, an activist trying to get more millennials involved in politics. Bryan works with nonprofits in Philly and Camden as a mentor for the youth. We asked him about the importance of politics for millennials and ways to get involved.
Why is it important for millennials to be involved in politics?
It's mission critical for millennials to be actively involved and engaged in politics in order to influence public policy and to improve our communities. Local politics that is. I'm a big believer that the best position to influence change is at the local level. I know Presidential politics excites a lot of millennials but honestly, that isn't where we can make an impact.   
What is the reason most millennials are not involved in politics?
I think it's because of voter apathy and an overall frustration for the political process. I find that most millennials are frustrated with the status quo, career politicians and they don't think their vote can make a difference. Over the last two years in Philadelphia, we have witnessed a United States Congressman, PA Attorney General, PA State Treasurer, State/City Judges and PA State Representatives convicted of corruption/bribery/racketeering charges. The Philadelphia District Attorney was indicted on +20 federal counts of bribery and fraud. A lot of us are numb to the entire political process because of those reasons and because of the current power structure and lack of accountability. How does a millennial get excited about politics with career politicians like Congresswoman Nancy Pelosi (D) and Senator John McCain (R) at the top of the power structure in their respective parties.  Both in their 70's and have held office for over 30 years. Average age of Member of the U.S. House of Representatives is 57 years and the U.S. Senate is 61 years. https://www.senate.gov/CRSpubs/c527ba93-dd4a-4ad6-b79d-b1c9865ca076.pdf    
What are ways to get millennials involved in politics?
Well, I've always suggested that if one wants to get involved with politics that they should volunteer for a campaign or intern in the office of an elected official. Volunteering for a campaign is a sure fire way to get your feet wet and make a substantial amount of political and community connections. Being involved with a campaign from the ground floor through election day is a pretty good primer for anyone who wants to aspire to run for public office office. Another way to get involved is to start attending local civic and neighborhood association monthly meetings. They are typically open to the public, free and donuts are involved.    
How did you get involved in politics?
I've always been involved with civic organizations and nonprofits in Philadelphia and Camden. Public service is in my DNA. I personally believe that politics should be 100% public service. Elected officials should show up to work every day with only one agenda item – how do they improve the community and serve the public at large.  My foray into politics was volunteering in the 2015 Mayoral Race in Philadelphia. I started as a part-time finance intern and within a couple months of proving myself to the candidate and campaign staffers, I was attached to the hip with my Mayoral Candidate as his traveling aide. We went all over the city to build new relationships and talk to community members about the issues that were important to them and their families. Shout out to State Senator Tony Williams – he showed me the ropes, put me on the map and is an amazing public servant. For that, I am eternally grateful.
What would the impact be if more millennials became involved?
Game-changer of epic proportions! We have the opportunity to re-write the entire political landscape as we know it today by 1) Voting and organizing in local elections 2) Supporting our fellow millennials in running for public office. Philadelphia millennials are the largest registered voting bloc in the city with +300,000 registered voters. However, in the 2015 Primary for offices like Mayor and City Council – only 12% of registered millennials went to the polls. I attribute his to voter apathy. To put this in perspective, there are 230,356 registered voters between the ages 35-65 who voted in the 2015 Primary. If millennials increased to a 50% voter turnout in Philadelphia then would make up +40% of the total voting electorate. With percentages like that, we can start changing the political landscape as we know it today. The power to change our future lies in our hands.  
Is it difficult to stay up to date with politics?
I don't think so. In today's age of social media, it's not very difficult to stay up to date on what's happening in politics. New media organizations like Billy Penn have launched throughout the country focused on keeping our generation informed and engaged. In addition, elected officials are more accessible than ever and if you really want to have a conversation with your elected official, they are probably only a tweet or email away.
What advice would you give to anyone interested in politics?
Start locally by 1) Getting involved in a local campaign or with your local civic association 2) Don't be afraid to run for public office and fight for your community. We can change the political landscape by 2020 by being involved in local politics – I guarantee it! We can make an immediate impact by voting and running for public office at all levels – Congress, Mayor, State House, City Council and City Commissioners. Sky is the limit.     
Augmented Reality With Microsoft HoloLens And Project Tango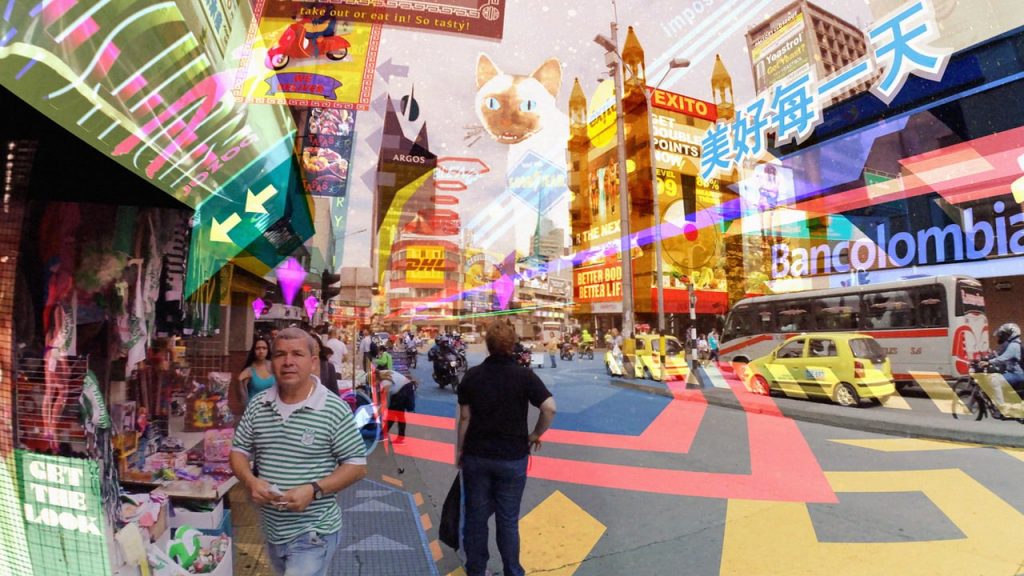 If you've been reading Owner's Magazine lately, you've probably read my article about virtual reality. There I detailed information about the latest VR headsets to make a proper buying decision. However, I intentionally left out augmented reality. Augmented reality, or AR, is different from VR in which VR fully immerses the user inside of another world, AR (also known as mixed reality) superimposes virtual objects onto the real world. Holograms are an example of augmented reality. Popular AR games such as Pokémon Go are also examples of AR where your smartphone camera superimposes the virtual Pokémon on a live video feed making it seem as if the Pokémon were standing in the real world. The technology behind AR is nothing new. Even in today's world of smartphones, many augmented reality apps were released on iPhone and Android devices back in 2008 and 2009. However, with the seemingly popularity of VR, more attention is also being given to AR solutions. Two of the biggest players in this space are Microsoft and Google.
Microsoft HoloLens
One of the more interesting AR devices comes from Microsoft. The HoloLens is a head mounted device that allows the user to view "holograms" through the lenses (hence the term "HoloLens"). The HoloLens features a bevy of sensors such as an accelerometer, gyroscope, magnetometer, four IR sensors for mapping the environment, a depth camera, ambient light sensors, 2.4-megapixel front camera, and microphone array. Along with an Intel CPU, Microsoft developed a custom chip called the "Holographic Processing Unit" or HPU. The HPU processes the sensor data as well as hand gestures and voice recognition. The HoloLens runs full Windows 10 and can run Universal Windows Programs. Regarding the hand gestures, there are two main gestures: bloom and tap. Bloom is simply balling your fist up palm facing up, and opening the fingers up like a flower (hence "bloom"). The bloom gesture activates the shell which allows you to access other programs. This is akin to pressing the Windows key on a PC or the Xbox button on the Xbox One. The second gesture is the tap. You aren't literally tapping the air but it's more like holding your index finger up then touching your thumb. This is used to select objects and windows. Windows can even be dragged around and pinned to walls or tables. Microsoft isn't technically marketing this towards consumers yet. This is primarily for developers to create applications although anyone can buy the development kit for a wallet busting $3000.
Project Tango
Project Tango is the augmented reality platform developed by Google. While the Microsoft HoloLens is an actual headset, Tango goes a more practical route and utilizes a smartphone or tablet form factor for AR. The devices provide the hardware necessities such as various sensors and RGB-IR camera for depth sensing. The Tango software uses the hardware to enable motion tracking and visual recognition of the environment. The IR camera allows Tango to map the environment including distance, sizes, and depth. That information is then stored for future applications to use. This has many practical uses such as navigating through stores, mapping, and visualizing data. For example, you could use Tango to see exactly how a piece of furniture would look in your home before buying it. Google partnered with Lenovo to release the Phab 2 Pro, the first commercially available smartphone with Tango built in. At CES 2017, ASUS announced that it will also be releasing a Tango enabled phone along with Daydream VR.
Which Is The Future? VR vs AR?
There has been some debate over which platform is more viable for the future. Virtual reality completely immerses the user in a new world. These kinds of experiences are better suited to content consumption and entertainment. All three of the major VR platforms (HTC Vive, Oculus Rift, PlayStation VR) all focus on games as their primary use case although some of them do allow you to watch movies in your own personal theater. At Facebook's Oculus Connect event back in October, Mark Zuckerburg unveiled a vision for new ways to use VR for social interactions. He used the Oculus Rift to interact with virtual representations of himself and two other colleagues in a totally virtual space. Imagine being able to debate politics and religion with your friends in real time in a virtual world…actually…that may not go so well. However, being able to interact with another person in virtual reality would dramatically change and revolutionize how we connect with our friends and family. The primary drawback with VR is the total disconnect from the real world. VR often involves putting on a somewhat bulky headset and tuning out the world around you. The advantage of AR is that it allows you to interact with virtual objects while still being cognizant of the real world around you. AR also allows more practical, everyday uses. Imagine having a digital map displayed on your windshield on your car that helps you navigate and alerts you to any hazards or speed limits. Imagine virtually placing a couch in your actual living room before buying the couch. Construction workers and architects could use AR to precisely build structures while seeing a virtual representation of the building. Google's Translate app can already translate text into another language in real time. So which one is the future? I think one of two things will happen. Either AR will eventually become dominant and heavily used in everyday life or there will be a mixture of AR and VR depending on the medium. VR will likely dominate the entertainment space with movies and gaming while AR is what most people will interact with daily. Project Tango will further accelerate the adoption of AR into Android phones. Apple is rumored to working with Carl Zeiss for their own augmented reality solution. History has shown us that once Apple implements a feature, the market generally follows suit. Regardless of what happens, the dream of the Star Trek HoloDeck is slowly coming to fruition.
Cats: The Spirit Animal of the Internet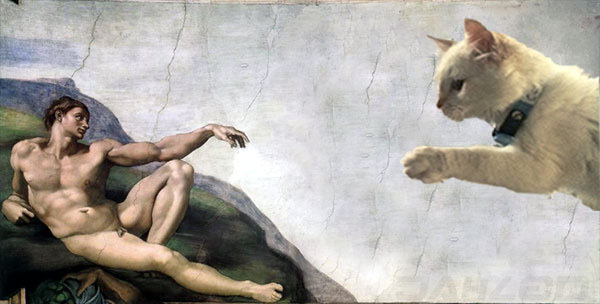 There's a mascot for everything.  All the best characters in the Harry Potter series have patronuses (which everyone knows are basically spirit animals + magic).  My own personal spirit animal happens to be a raccoon with a leather jacket and a switch blade.  We all have one.  So why wouldn't the internet?
No contender for this sought after role is more blatant than the feline.  Cats: the spirit animal of the internet.  What better symbol to represent the collective consciousness of humanity?  Who better to hold the flag for the largest repository of all human knowledge than the cat?
The interconnectedness of all things stands on the shoulders of feline giants such as The Great Nyan Cat, Grumpy Cat, Lil Bubs, Maru, Business Cat and Facebook pages like Cats on Cocaine.
The internet can be a scary place.  Amongst the dark net, hackers, and trolls, cats stand as a rather adorable symbol.  But why the cat?  How is it that this kawaii creature dominates not only reddit but also our hearts?
The truth is, despite all the bad stuff that can go on on the internet, the popularity of cats is living proof of what our priorities are as internet users.  There are many heavy topics and circulating on the net, each one so dense that they settle in depressing layers across our news feeds.  But the one thing that always floats to the top, the one thing that is the least dense on our souls, is our sense of humor.  And the internet's most common vehicle for humor?  Yup, you guessed it.  Cats.
So maybe Harambe's gone, Brexit happened, and Trump is President Elect, but only one sovereignty will never stop trending.  There is only one that we will never tire to see in our feeds.  And that is The Cat, spirit animal of the internet.