15 Best Modern Men's Clothing Brands
Fashion trends change at a drop of a hat. To keep up, you need to check the scenes constantly. To make it easy for you, we've compiled 15 of the best men's fashion for 2022. Here they are in no particular order: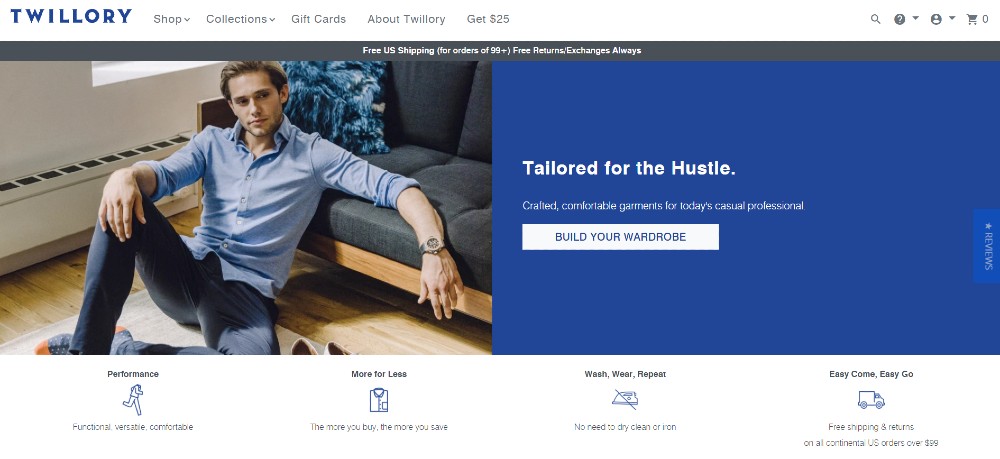 If casual professional is the look you're going for, Twillory is the place for you. And if you care about the environment, this men's fashion brand is an intelligent choice as it claims to make 100% formaldehyde-free, non-iron, SafeCotton dress shirts. Now, that's fashion and responsibility in one brand.
From their chinos to their button-downs, anything Twillory-made is exceptional in quality and fit. It's hard to describe why Twillory is one of our favorite brands without trying them on yourself. Pictures don't do them justice. The best way to describe Twillory is that everything looks and fits a tiny bit better than whatever you have in your closest. The materials look and feel premium. If quality and fit had a child together, it'd be named Twillory.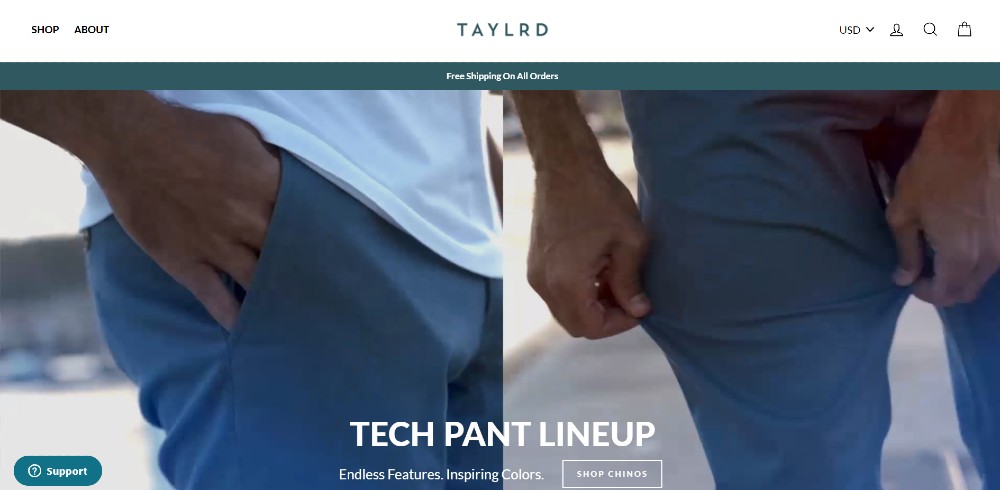 Chinos in 15 colors? That's a ton of choices for those gunning to have the athleisure wear that's also excellent for office work. They call this their signature tech pants that promise comfort, style, and reasonable price. They are water-resistant, moisture-wicking, machine washable, and stretchable. 
Taylrd chinos are easily some of the most comfortable and versatile pants you can buy. There's a wide variety of colors and fit to choose from to ensure the perfect pants exist for every man. We like Taylrd because they're slightly more affordable than other brands on the list but still maintain the same high quality.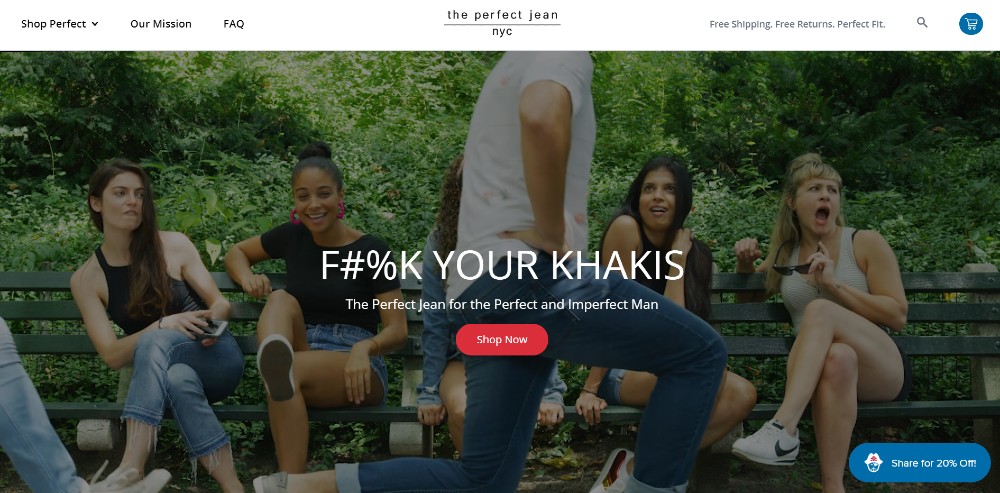 Jeans that are comfy, stretchy, and affordable are pretty hard to find. Look no more as The Perfect Jean brings these to you. The jeans are made with spandex, rayon, specialized washing, and high-quality sewing techniques that make each pair feel like you're wearing nothing.
One of the most annoying things about jeans is how uncomfortable they are at home. The Perfect Jean solves this problem by using materials that are durable, stretchable, and somehow soft. Gone are the days of changing "out" of your jeans when you get home. With The Perfect Jean, these might even replace your pajamas.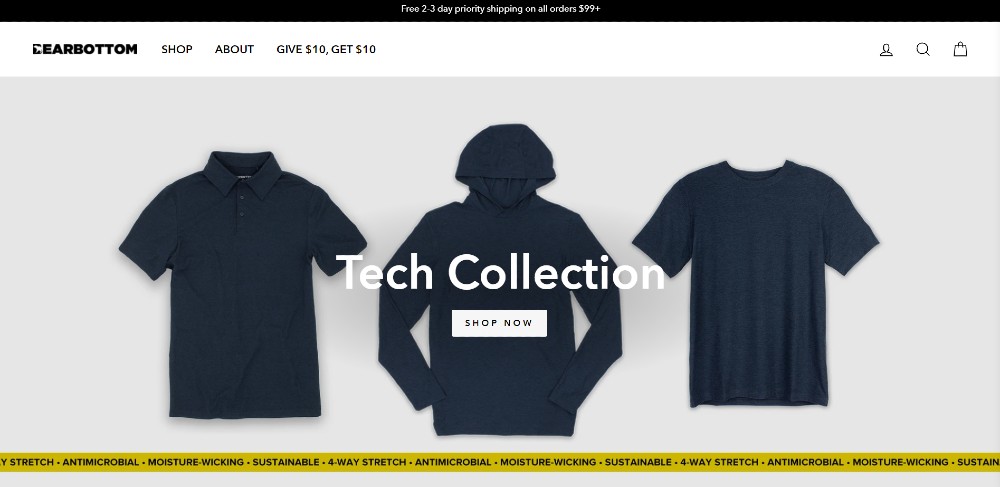 For the weekend warriors and overall adventurous guys, Bearbottom is the best choice for men's fashion in 2022. They have tees, pants, shorts, and even swimwear that are comfortable and feature-packed. The brand's inspiration and most significant advocacy are in helping the people of Bangladesh. In addition, every item sold donates a school meal to a school child in India.
Don't let their philanthropic efforts distract you from how well-made their clothes are. We highly recommend Bearbottom to anyone who's looking for the best value and performance clothing. Their stretch joggers look and feel great whether you're actually jogging or just dressing casually for work. Our favorite piece is their Ace Pants. They're comfortable joggers cleverly disguised as business pants.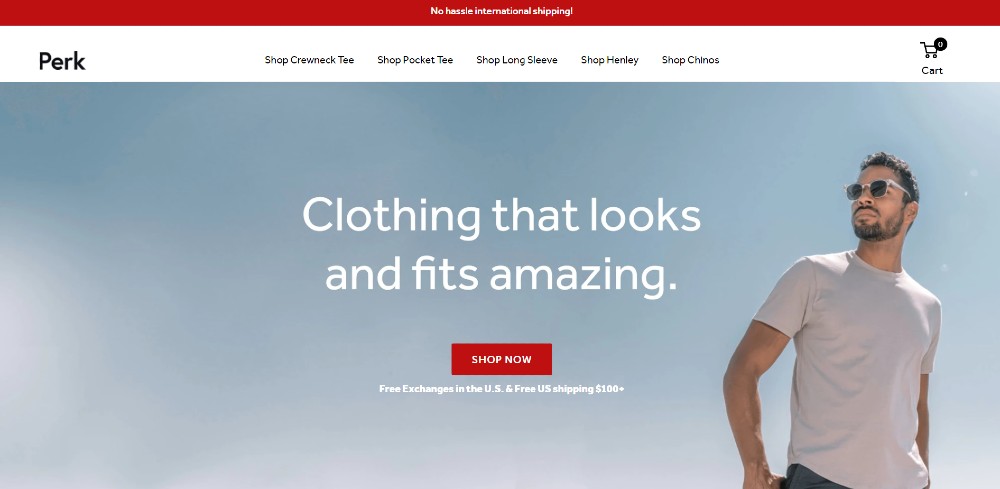 Working professionals who look for simplicity and durability in their work clothes will find Perk delightful. They call themselves an elevated basics brand that's primed for comfort: no itchiness, no wrinkles, and no piling. Plus, they offer many "perks" such as a 100-day trial, free shipping and returns, and Apple Pay payments.
Perk is our recommended brand for men who wants to show their best assets. Comfort and looks don't need to be sacrificed with Perk. We love their rear-flattering Feel Good Chinos and their low-key long sleeves. It's the perfect brand for men who always want to look and feel their best.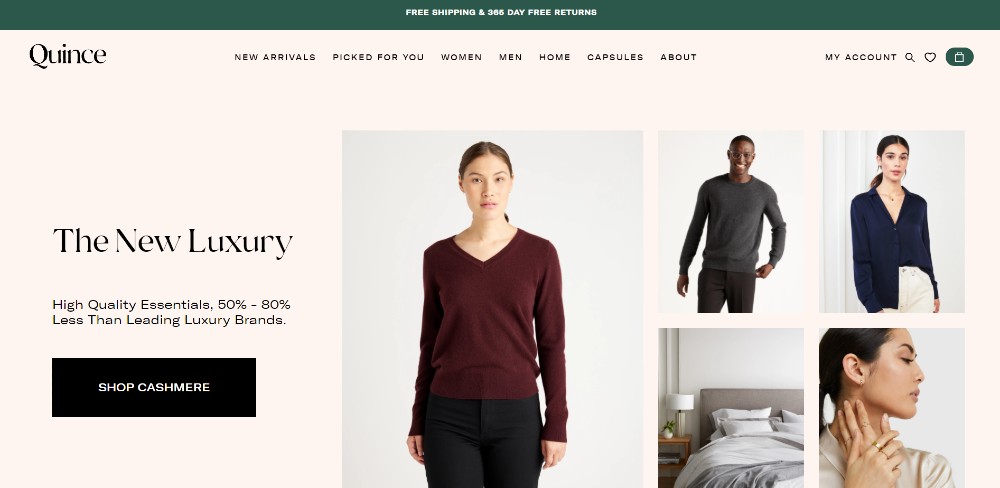 Not only does Quince offer the latest in men's fashion in 2022, but they also have something that the women will love. Their company mission is something to love: to craft fashion that can rival the most luxurious brands without the high price tags. They take pride in their sustainability, workmanship, and quality. 
Quince is perfect for professional men or women who want to look rich but don't want to pay for it. The brand offers high-quality basics that enable you to layer up or mix and match for the perfect style. Think of Quince as Theory but without the brand-tax.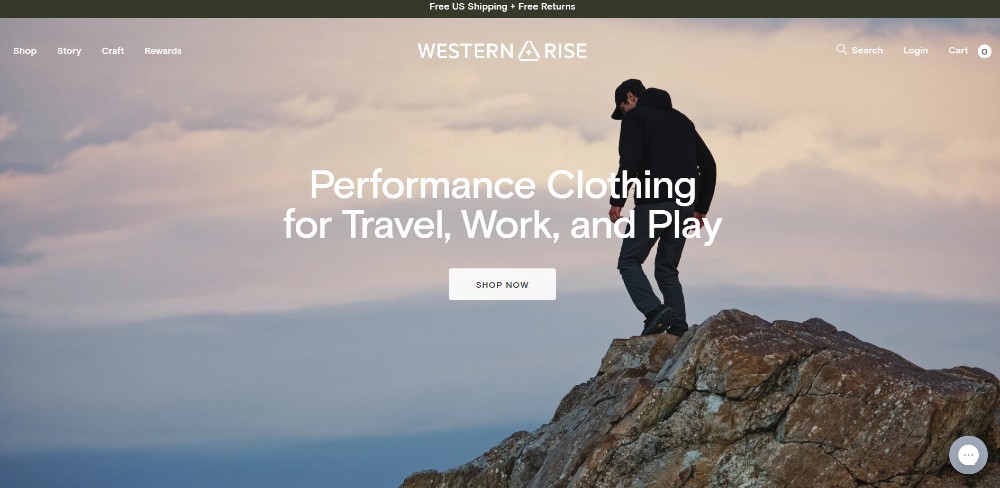 Offering a lifetime guarantee for all your items means Western Rise is completely serious when they say they are high performance. They have clothes that are perfect for mountain hikes yet wearable for office meetings. They seem to meet their promise of sustainable, versatile, and fashionable clothes.
Western Rise is perfect for men who buy clothing once every decade. Are you an adventurous soul looking for chinos and essentials that can last as long as their journey? Look no further. Our favorite piece is the Evolution Pants, a pair of chinos that can go anywhere and everywhere. There's a good chance these chinos will look exactly the same when you hand them down to your younger siblings.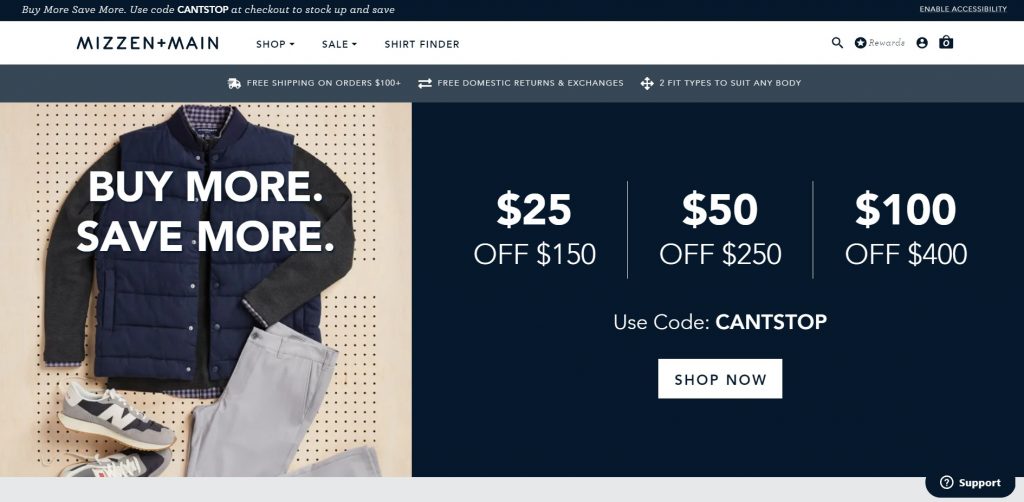 From blazers and jeans to dress shirts and slacks, Mizzen+Main manufactures clothes that have comfort and flexibility in mind. They take pride in their high-performing fabric dress shirts that will offer the most suitable fit for you. Also, you won't have to worry about wrinkles, moisture, and machine washability, among many others.
Mizzen+Main is the perfect collection for busy professionals who always have to look their best. As a bonus, most of Mizzen+Main's clothing has 4-way stretch, moisture-wicking fabrics, and is wrinkle-resistant. Our favorite pieces are the Leeward dress shirts and Baron Chinos. It's the perfect combination for office, Zoom calls, and date nights. We recommend Mizzen+Main because they understand that feeling good is just as important as looking good.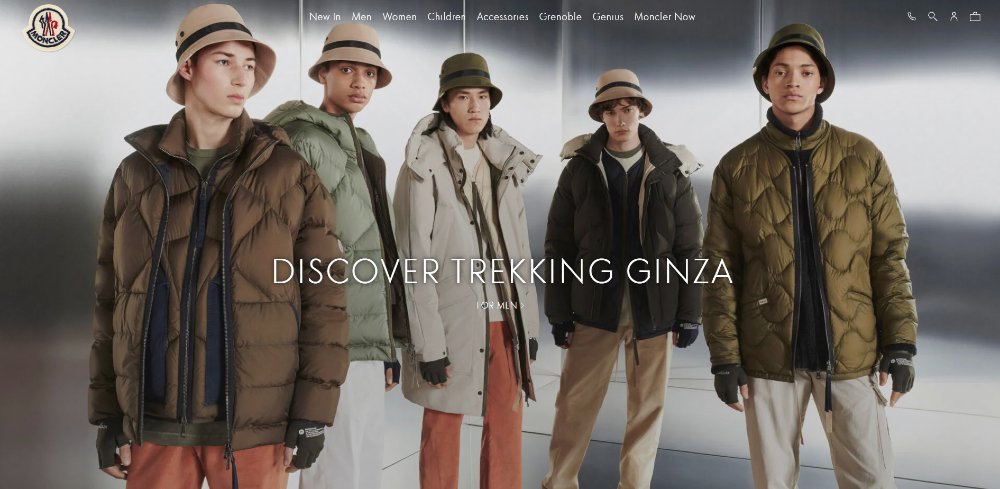 Specializing in skiwear, Moncler also offers a wide array of men's fashion items. This luxury brand from Italy also has shirts, accessories, and shoes, among many other products. Their signature padded jacket is considered the crème de la crème of ski clothing.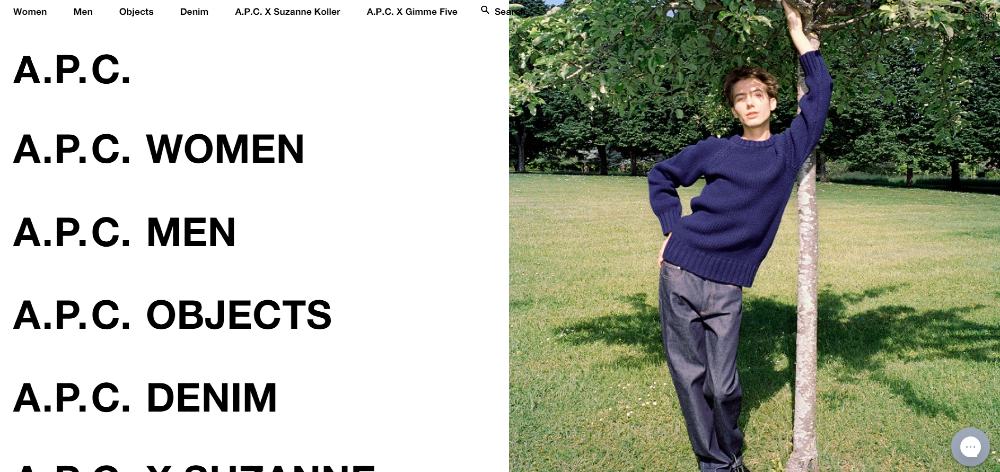 Coming from France is this clothing brand that has taken GQ by storm with its arch-Gallic-style in mens' fashion. It initially gained popularity thanks to its denim jeans but has now conquered more. It offers both men's and women's clothing and accessories that have a focus on minimalism.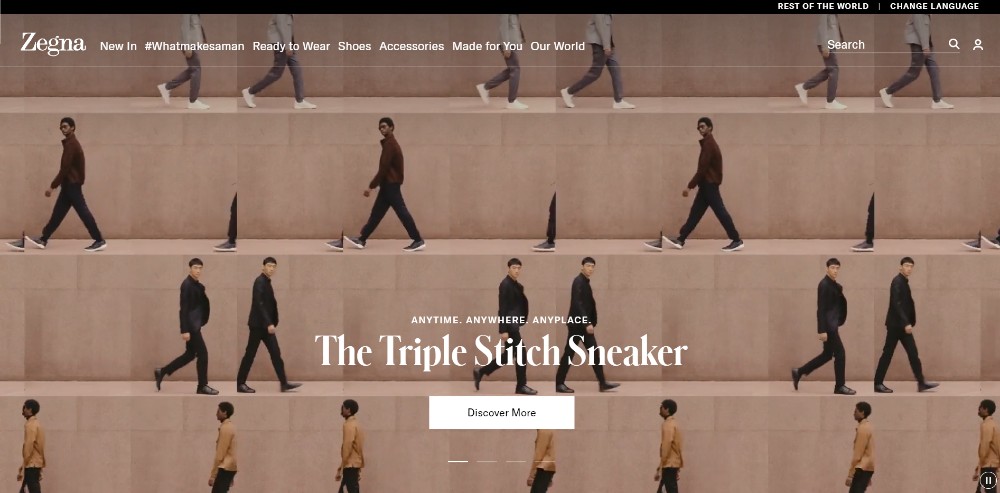 Having been in the fashion industry since 1910, you can consider Zegna an authority in men's fashion. Their menswear is exquisite, sustainable, and luxurious, not to mention ahead of its time. So for 2022, if you want to be on top of the fashion game, Zegna's suits, shirts, jeans, and accessories are a must.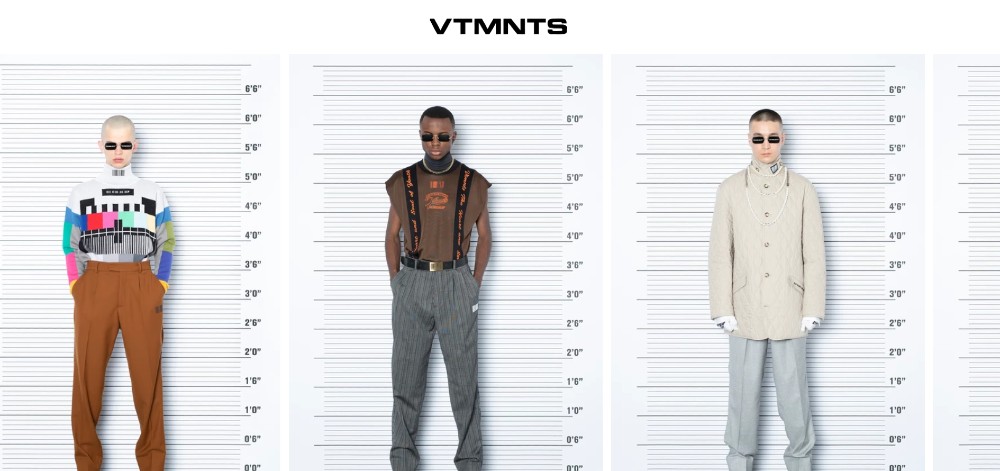 If branding is of little importance to you in fashion, VTMNTS is for you. But rest assured that you won't look blah if you go for their collections. These are some of the most fashionable we've seen, considering it's created for those who don't care what others think.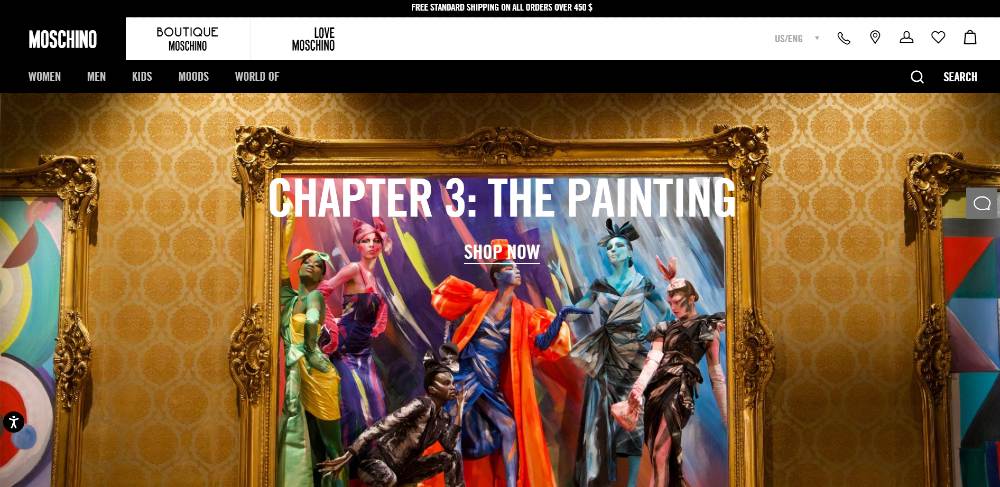 With their specialty as leather accessories, luggage, shoes, and more, Moschino is a fashion trendsetter. If you want to look trendy in 2022, this is the brand to follow. Their apparel is luxurious, fresh, with a bit of humor and playfulness in them.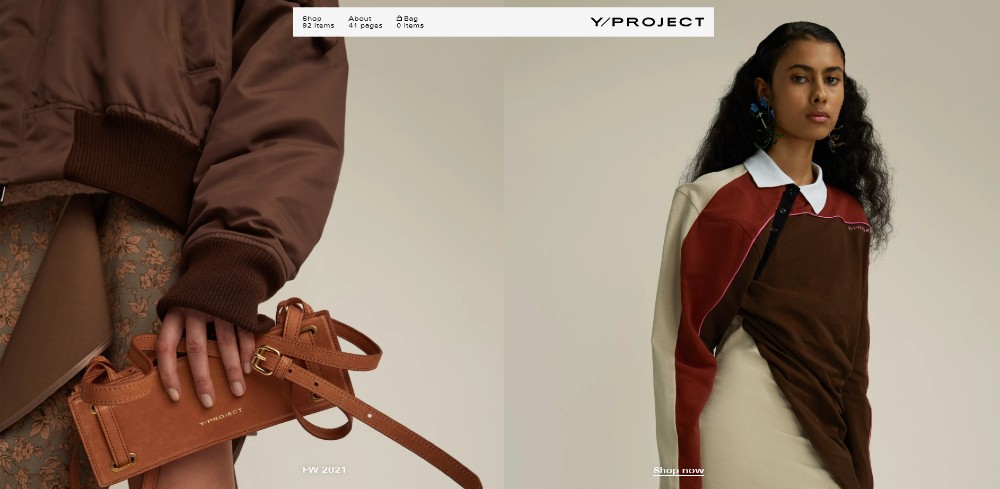 A Parisian fashion brand, Y/Project is all about attitude and emotions. Their designs focus on designs that are complex, layered, constructed, and shades of historical references. Y/Project is a collaboration of eclectic designs, maximalism, and luxurious creativity.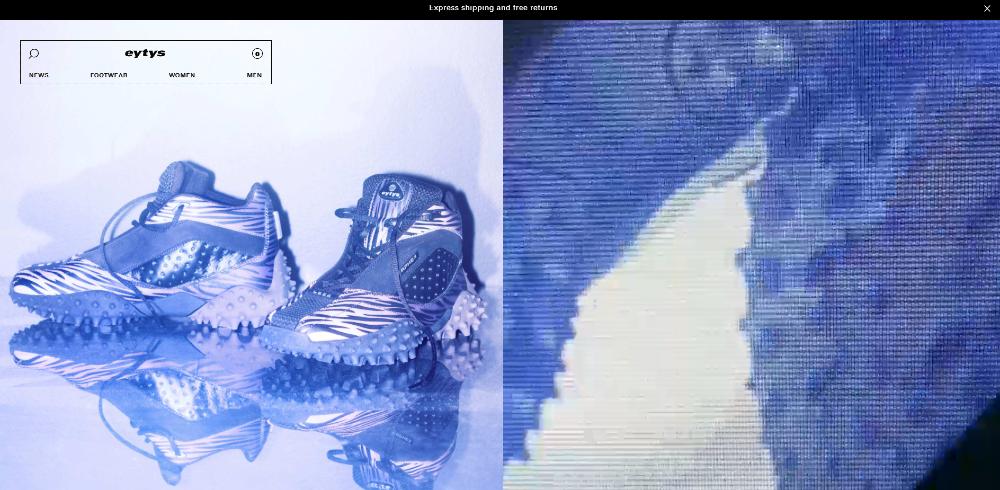 Having the eighties as its inspiration, Eytys became a hit to an unexpected market, the millennials, and Gen-Zers. They started with school shoes and evolved to where they are now, a ready-to-wear collection based on denim. Their online shop has seen an increase in sales, proof that they are making their mark in men's and women's fashion.
For other lifestyle-related articles and reviews, check out more here on Owner's Mag.
4 Best Time Management Courses on Udemy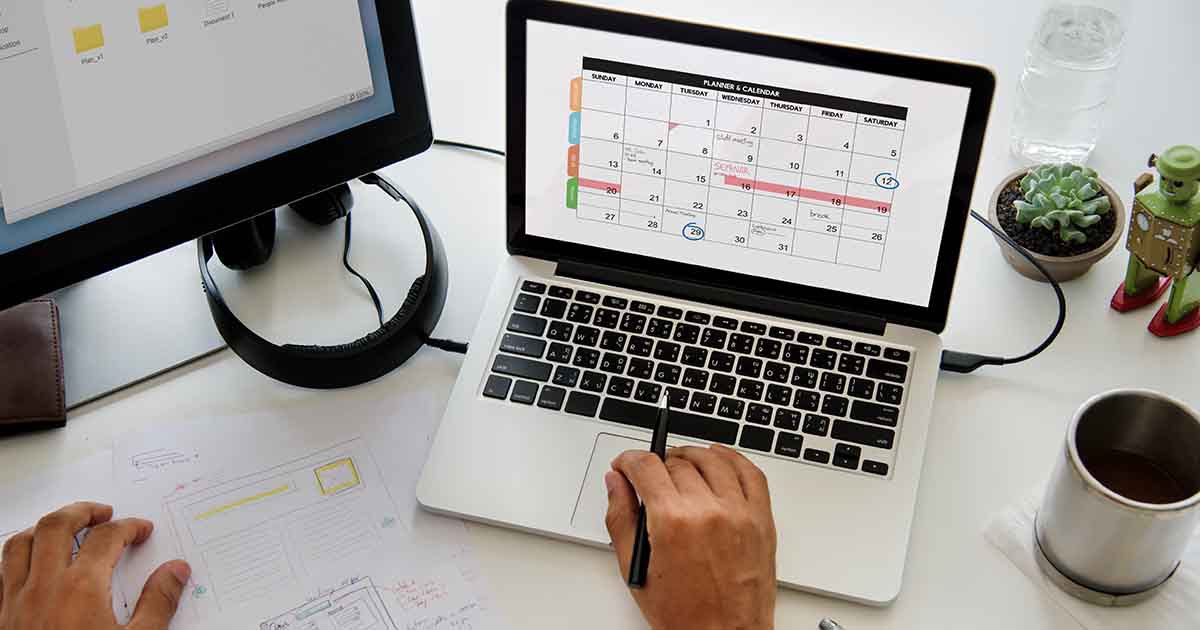 Time management is quintessential for being productive and achieving your goals. If you struggle to stay on top of things or feel like you're constantly running behind, you should consider taking time management courses to learn strategies for staying organized and on track.
These courses are an awesome way to learn new skills without the commitment of a lengthy degree program or the expense of hiring a personal time management coach. To help you choose which time management courses are worth your time, we've listed our top four picks below:
1. Focus Mastery Course by Claudia Simonetto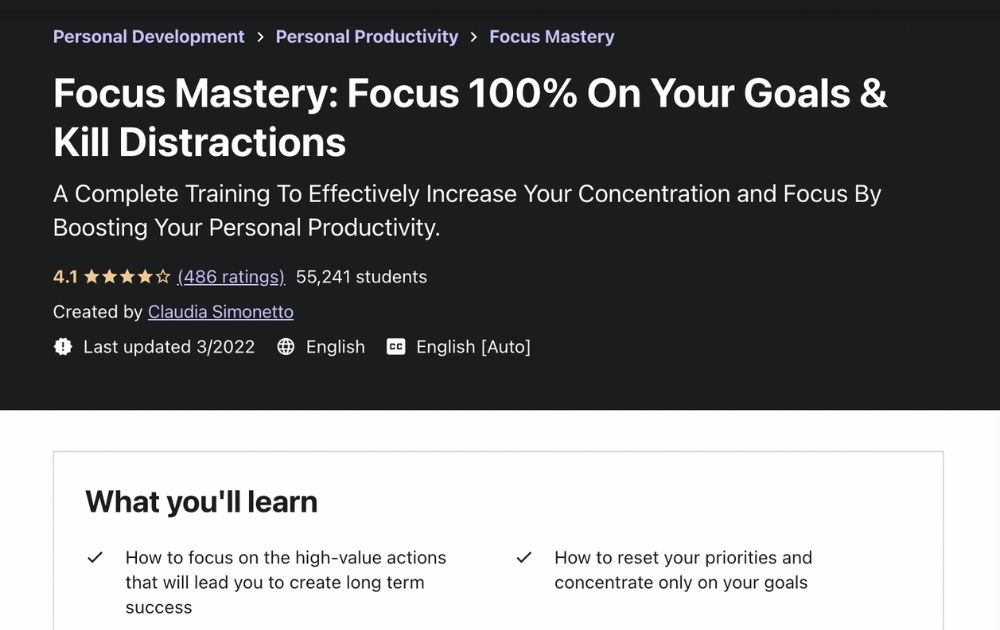 First on our list of time management courses is the Focus Mastery Course by Claudia Simonetto. In this course, you'll learn how to build good habits to improve your focus, how to attain deep focus and improve your work performance, and more.
This course is a great option for anyone looking to improve their time management skills and become more productive. The Focus Course by Udemy has a rating of 4.1 out of 5 stars, and more than 55,241 students have enrolled in the course.
The course includes a one-hour on-demand video, one article, 16 downloadable resources, and a certificate of completion.
2. Time Management Mastery by Alexis Haselberger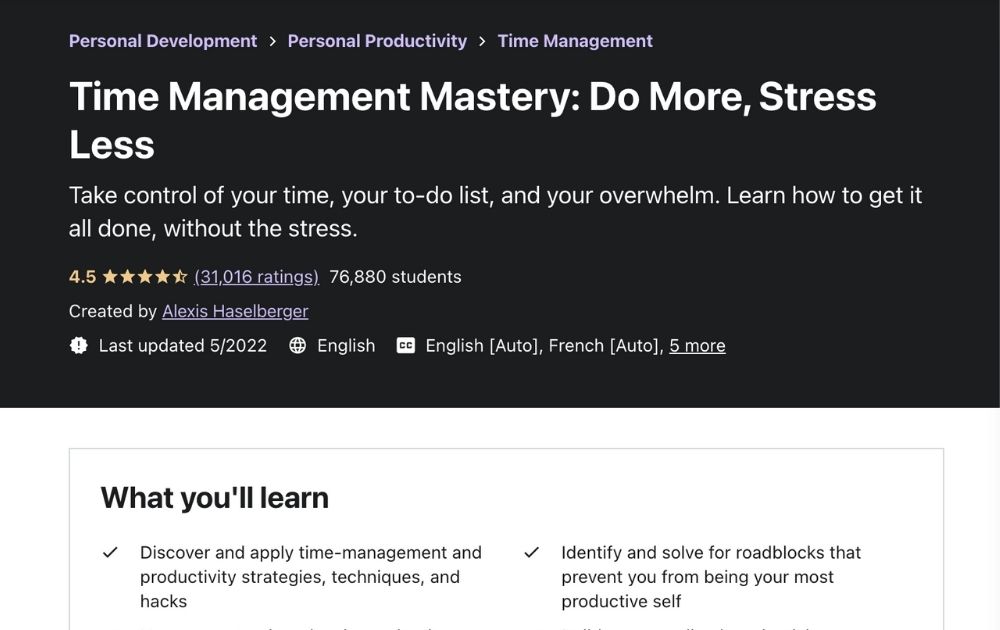 Time Management Mastery by Alexis Haselberger is next on our list of time management courses. This course teaches you how to use your natural tendencies and traits to your advantage to optimize your time and productivity. Moreover, it also tackles how to prioritize effectively to make sure you're working on the right things, at the right time.
The course has a rating of 4.5 out of 5 stars and more than 76,800 students have enrolled. It includes a two-hour on-demand video, 31 downloadable resources, one practice test and a certificate of completion.
3. Morning Routine Masterclass by Leon Chaudhari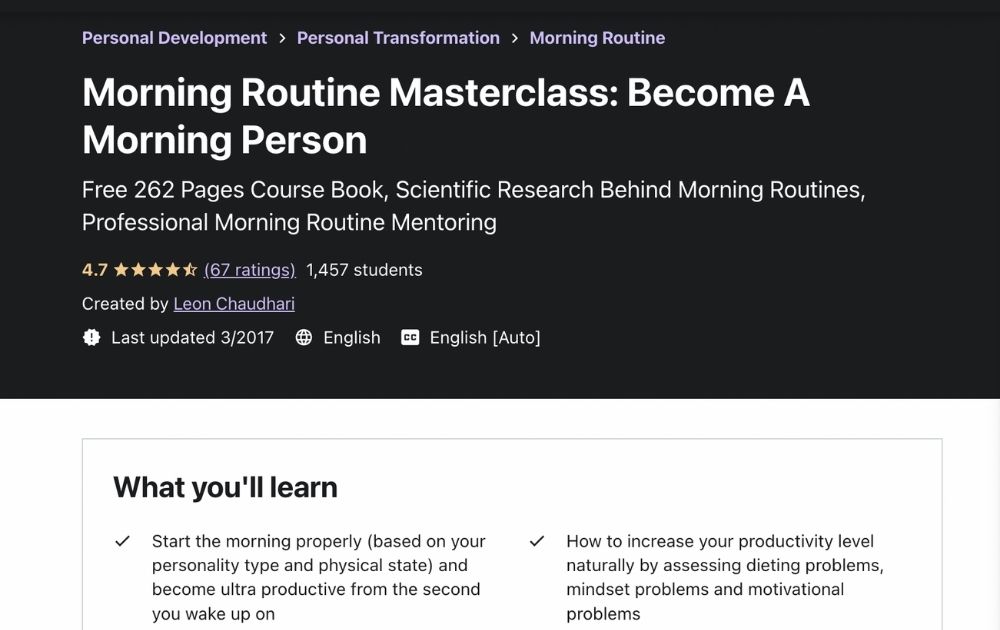 Morning Routine Masterclass by Leon Chaudhari is another excellent time management course on Udemy. This course teaches how to use meditation to help you become more relaxed but overall more productive and internally balanced. Also, it also tackles the concept of mapping and why successful people often use it to increase their productivity.
Though only 1,457 students have enrolled in this course as of writing, it has a high rating – 4.7 out of 5 stars. The package includes 3.5 hours of on-demand video, one downloadable resource, and a certificate of completion.
4. How to Master Your Morning Routine by Chris Oparanozie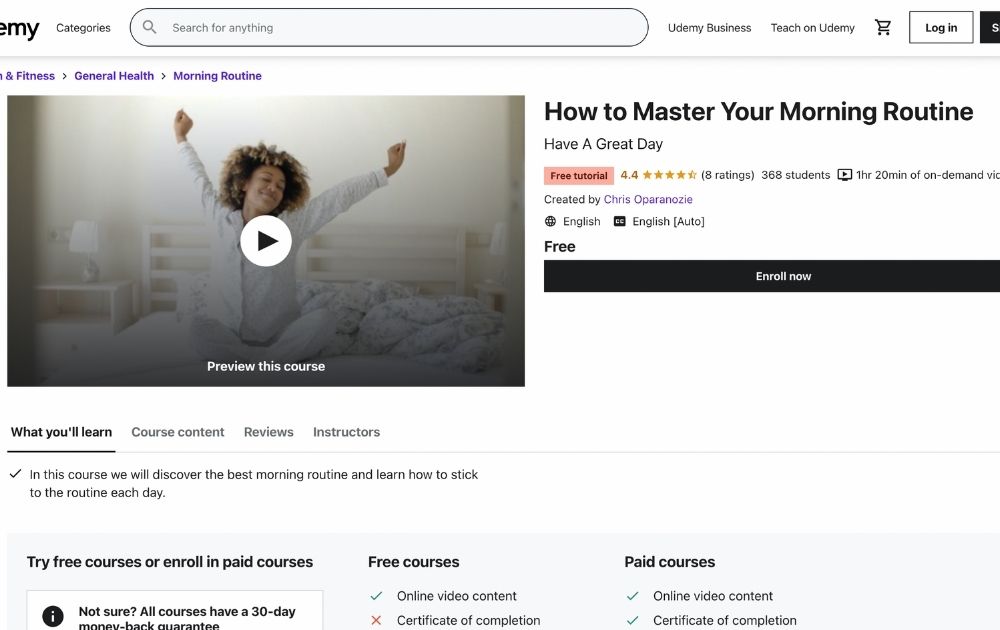 If you're looking for the best time management courses free of charge, then check out How to Master Your Morning Routine by Chris Oparanozie. You know what's the best part of this course? It's a free tutorial. That means you can access one hour and 20 minutes of on-demand video without spending a penny.
The course is for people who are "serious about having great days and learning to start every day with peace and purpose." Aside from learning a great morning routine, you'll also learn how to stick to it and start the day off right. Though this is a free course, it offers sound advice and you'll surely get a tip or two about how to improve your a.m.
The Bottom Line
These time management courses are a great place to start if you're looking to get more organized. These courses cover a wide range of topics – from managing tasks to using to-do lists effectively.
If you're ready to improve your time management skills and are eager to begin, don't waste another second. Check out the links above and research for more courses to suit your needs. After all, there is no time like the present to begin improving your time management skills.
Advocate for Yourself in The Workplace: What is It and How to Do It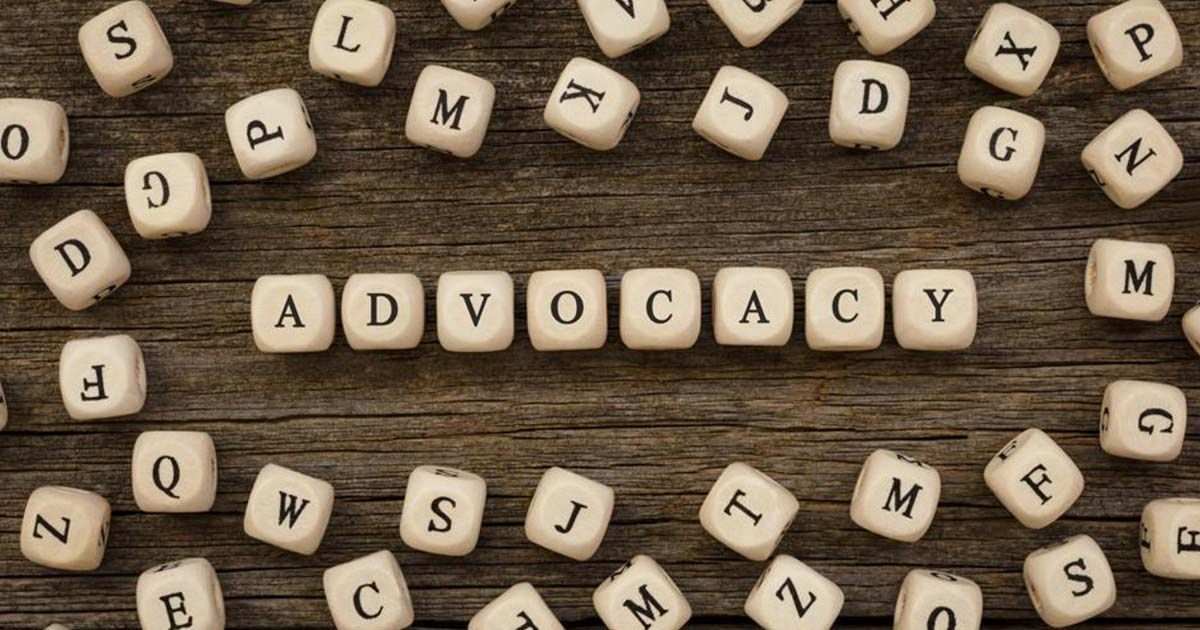 While we frequently hear the term self-advocacy, the practical tools to get there are rarely discussed. Self-advocacy is essential for healthy relationships, long-term success, and happiness. One of the many advantages of self-advocacy that help build these three pillars of overall well-being is when you feel comfortable advocating for yourself. Then, eventually, you can get what you deserve out of your negotiations. Zabeen Mirza, founder of Jobs.mom and host of Mom's At Work podcast, discusses how to advocate for yourself in the workplace and apply it in your daily life. 
What Exactly is Self-Advocacy?
Mirza explains that self-advocacy is teaching other people how to treat you by:
Setting boundaries and expectations
Helping others understand what you need
Asking the kind of support do you need to perform effectively at work
Self-advocacy means communicating those things and helping others understand how they can best support you. A common misconception is that it is merely about speaking out or standing up for yourself. Others believe that only good communicators or extroverts would be good self-advocates. In contrast, you don't need to be outspoken, assertive, or confident to be able to advocate for yourself.
One of the great ways to advocate for yourself in the workplace is by asking your employers to help you grow professionally. For example, ask them for more training, take up a professional development course, or more tasks or responsibilities.
You can also advocate for yourself is by asking your higher-ups their priorities. If you have many tasks to complete and your manager asks you to handle even more jobs, take this opportunity to practice self-advocacy. In this situation, ask your manager something like this – Can you please help me understand the priority? Or What is the deadline? and so on.
Doing this allows you to advocate for yourself in the workplace without being assertive. You are just asking a question for clarification. Likewise, it shows that you're organized. Asking them to prioritize shows that you care about your job enough to monitor your tasks. In addition, it also tells that you're making sure you complete those assignments to the highest level of quality and on schedule.
Sometimes, it can be intimidating to have this kind of conversation with the higher-ups, but remember, lack of self-advocacy triggers more problems like burnout, severe stress, anxiety, etc. All of these can negatively impact employee productivity and performance. 
Remind yourself that you have leverage.
What Are the Barriers to Advocating for Yourself in The Workplace?
The sad reality is that there will be barriers to advocating for yourself, both internally and externally. According to Mirza, implicit bias can play a significant role in self-advocating.
When we picture ourselves through a biased lens, we may feel compelled to advocate for ourselves. And if we are biased toward others, we may ignore critical aspects of a person's identity that maybe they need more support. Each of us should reflect internally and notice our behaviors to recognize these biases.
Once done with the reflections, you can start working on identifying, learning from, and correcting that bias in future interactions.
Mirza said the phrase "easier said than done" perfectly suits self-advocacy. So, if advocating for yourself doesn't come naturally, it will take some time to achieve it. But that's fine, be patient with yourself and trust the process.
In the meantime, Mirza recommends taking a "fake it till you make it" approach. Self-advocacy is like a muscle. It would be best if you exercised it consistently to develop self-esteem.
Practice internal monologue. Instead of saying, I can't, I am not good enough, or they won't appreciate this, say these phrases positively to I can, I will, I am good enough, or they will like this or that.
Again, this will not happen naturally but strive to catch yourself in the act of doubting yourself and your skills.
How To Spot Financial Influencer Red Flags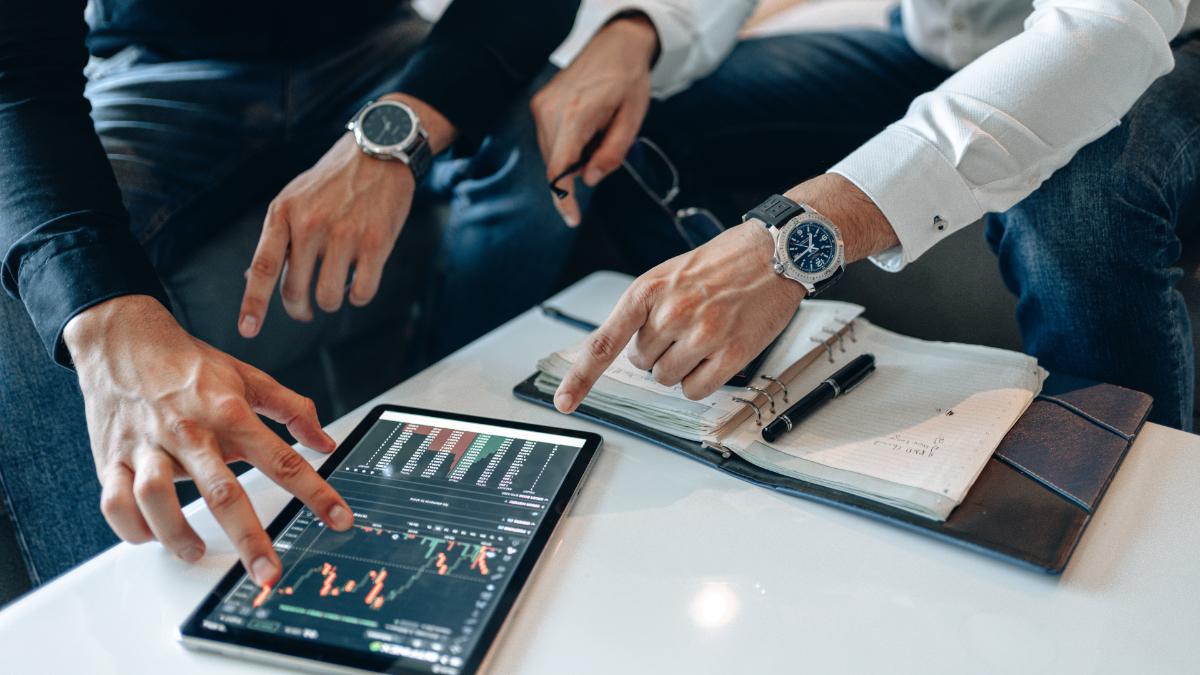 Nowadays, it's pretty easy to gather all types of information from the internet. One click and you can learn about almost anything online. That includes personal finance. And if people want to learn about personal finance, they look up to personal finance influencers.
Since personal finance is a serious and important issue, finding legitimate personal finance influencers is crucial so you don't fall prey to fake ones. So it's best to look out for financial influencer red flags. 
In this article, we'll dig deeper into what financial influencers do and the red flags to keep an eye on.
What do financial influencers do?
Financial influencers provide strategies and tips about how to handle money, investing, and other monetary-related topics. A financial influencer doesn't have to undertake official courses to become one. More often than not, they share tips and strategies based on the experiences they gain throughout the years of investing, trading, or dealing with finances.
A financial influencer may even share their personal experience in terms of growing their financial assets. As long as you have a proven track record of how you grew your finances, you can be classified as a financial influencer.
Financial influencers earn money in various ways. But to become an influencer, you have to earn considerable followership to attain trustworthiness. Moreover, credibility is also an essential aspect of being a financial influencer. So one has to accumulate social proof such as testimonials from the people they've helped, ratings from authoritative sites, and reviews from followers.
These influencers create a website where they can typically distribute content on anything finance. In most cases, influencers earn money from ads on their sites, sponsors, or affiliate marketing. Furthermore, financial influencers also offer their services by conducting one-on-one consultation sessions with clients for a fee.
Do financial influencers give tips for free?
Yes. Financial influencers start out by giving tips and strategies to grow your money for free. This way, they can gain followers, listeners, or subscribers. They distribute finance-related content such as blogs, podcasts, videos, ebooks, guides, whitepapers, PDF files, or even hold webinars.
The most common platforms to distribute financial-related content are:
Facebook
Instagram
YouTube
Reddit
TikTok
Twitter
LinkedIn
You may also find financial influencers in their element in various groups and forum websites such as Quora. And you can gain many tips and strategies from other people who pitch into the conversation.
5 Financial Influencer Red Flags to Watch Out For
As mentioned, it's essential to find legitimate financial influencers to learn valuable insight about money. So here are the top financial influencer red flags to watch out for.
1. Unproportioned number of followers and engagement
Buying Instagram followers is a huge thing on the platform nowadays. So before following a financial influencer, check out if there is an imbalance between the number of followers and quantitative amount of engagement. If the influencer has a million followers with only 1,000 or fewer likes on every post, that's a red flag.
2. No social proof
You should always consider credibility when selecting which financial influencers to follow. If you can't find social proof on any of their platforms, then it means the influencer hasn't lifted a finger to help anyone.
3. Hard selling
If you find that the influencer is always pushing for selling services or merch, consider it a red flag. A passionate financial influencer will prioritize helping others grow their money first before theirs.
4. Asking for upfront fees
As mentioned, when they're hard selling their services and asking for fees upfront, get one foot out the door immediately. These people want money from you above anything else.
5. Too-good-to-be-true promises
Sometimes, we fall prey to fake or too-good-to-be-true promises. Because of this, terms such as "guaranteed," "get rich quick," or "no fail" tend to spike up interest. However, there is no guarantee in the world of finance, so keep on searching for a legit influencer if you read terms like these.