5 Mistakes When Spending On Your Business
A new coffee maker for the break room, new company car or educational courses seem like practical purchases for your business. But do you really need them? When you're operating on a small budget, spending on things like these can be disastrous for your business. Let's take a look at common spending mistakes entrepreneurs make that lead them to financial mishaps. If you're facing economic difficulties, stay away from these business spending mistakes.
1. Buying To Impress
The thought of buying new electronics, furniture and marketing products to impress your clients and investors sounds appealing to many businessmen. But don't just open your checkbook yet. Spending to impress is a bad idea because you're not in business to impress other people. You're in business to make a profit. Spending is an expense to your business. Instead of spending to impress, spend money to make more money. You don't need the latest electronics or new furniture. If you need to buy new equipment, get the essentials and make money with that. When you are truly profitable, then you can move up in bling.
2. Spending on Untargeted Marketing
Spending a lot of money on general advertising is not efficient and effective. Untargeted marketing is expensive because it does not bring in the most number of potential clients. For example, spending money on a billboard might make it seem like you're being visible. However, you are also visible to a lot of irrelevant people. Instead of spending on general untargeted marketing, focus on targeted marketing platforms like Google AdWords and Facebook because they can bring in clients who are more likely to buy your product or service. They are also more cost-effective compared to general advertising like newspapers and billboards.
3. Attending Expensive Conferences
Conferences can give you the opportunity not only to learn what's new in the industry but also to network and hobnob with people who can be beneficial to your organization. However, it is easy to be overly enthusiastic and go overboard. The trick is not to attend every conference and seminar. It's better to choose your events wisely by defining your networking purpose before attending an event. Instead of paying for expensive conferences, talk to industry leaders. Take them out to lunch or coffee and soak up what they have to say and learn as much as you can. This is a one-on-one opportunity you seldom get when you're in a conference.
4. Spending on Cheap Products and Service
One of the best ways to increase profit margins and keeping costs low is by looking for the cheapest available materials or service. However, this plan can also backfire on you especially if the product or service is low quality. In fact, you can end up spending more. For example, you find 2 products that will speed up your manufacturing process greatly. Product A costs less than Product B so you are naturally tempted to buy Product A. However, you fail to recognize that Product B is a trusted brand, is made with high quality materials and comes with a warranty which means it can probably last longer. If you buy Product A, you might end up buying a new one after a couple of years and end up paying the same amount. In this case, Product A ended up costing you more money. When it comes to cheap, make sure that it is made with quality materials and not the cheapest price tag.
5. Not Keeping A Record Of Your Expenses
If you don't keep track of how much you spend, you're not controlling cash. Not keeping track of spending is one of the most common business mistakes novice entrepreneurs commit. It's true that running a business takes a lot of time and many businessmen don't have the time to record all their business expenses. But keeping track is important and should be something you do every day. If you can't do it every single day, set aside a specific day of the week to track your expenses for that time period. When you control your cash flow you know where you are spending your money and can come up with ideas how to minimize expenses. Segregating expenses by department can make the chore easier for you.
Adobe Drops Pantone Colors From Creative Cloud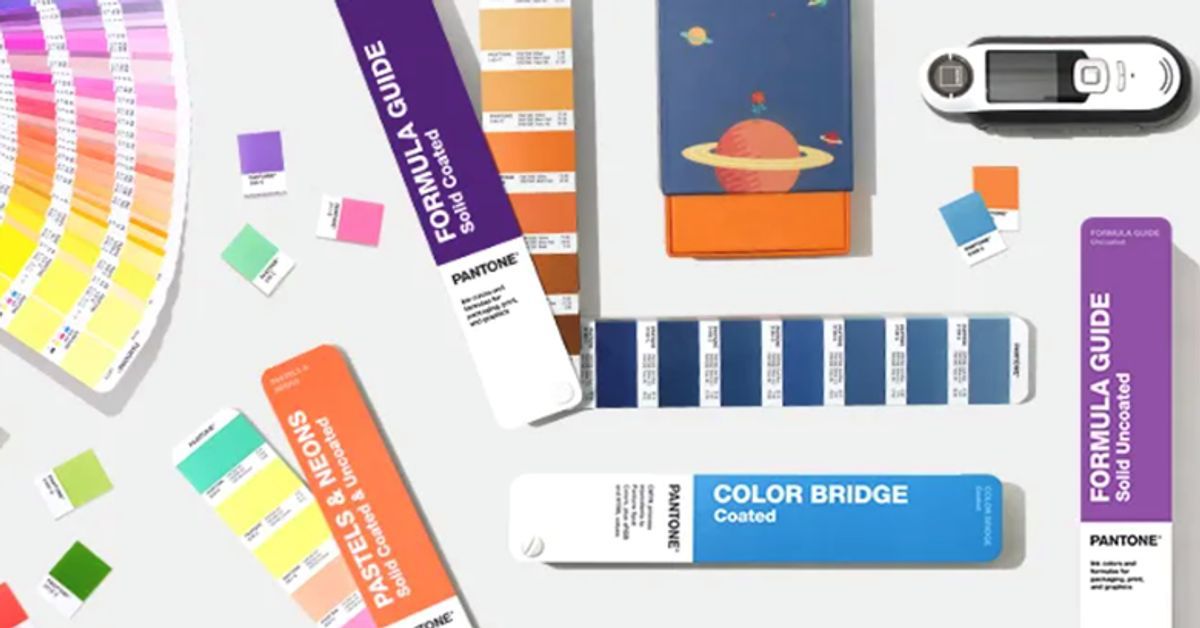 Print and pre-press professionals were worried about the information gap regarding Adobe's decision to remove the Pantone color system from the upcoming versions of its Creative Cloud products.
In November, Adobe released a technical bulletin about the changes to the Pantone Color Libraries. The company stated that: In March 2022, the Pantone Color Libraries pre-loaded in Adobe Photoshop, Illustrator, InDesign Color, and Adobe Captured will be deleted from future software updates. While Adobe drops Pantone, they said they are working on an alternative solution for the affected products. With that said, Adobe encourages its users to stay tuned for updates.
Still, the news has caused dismay among influential users of Adobe in print and graphic arts.
Color management whiz Paul Sherfield, the founder, and owner of The Missing Horse consultancy, told Printweek that they have been talking to their customers about Adobe's decision. For him, it is a disappointing example of big firms in the graphic arts supply chain not supporting the industry itself. He noted that there's a need to pay for a subscription to download the latest library. Printers can afford that, but the thing is, how many graphic designers and publishers will. 
Adobe and Pantone's Comments
Pantone official Marcie Foster responded and said Adobe and Pantone have been and will continue to be long-standing business partners.
But, the current implementation of the Pantone color system with Adobe's Creative Cloud products is outdated, with many missing colors and inaccurate information. The two companies have decided to remove the obsolete libraries and continue to work together on better in-app features.
Similarly, Pantone will continue to explore new collaborations with other companies. It's to ensure that Pantone users can easily access the latest color libraries depending on the design application they are using. 
Danaher owns Pantone, which also runs Esko, X-rite, Videojet, and Linx.
On the other hand, Adobe had not commented at the time of writing.
Industry Reactions
From Simon Eccles, Printweek
As a long-time user of Adobe products, Simon Eccles said Pantone libraries were always an essential element of their usability for print across the whole industry, especially labels and packaging. 
Mr. Eccles expressed that the "Adobe drops Pantone" announcement is quite disrespectful to many designers and printers who dutifully pay Adobe's subscription fees regularly.
Mr. Eccles wonders if Adobe consults any users before arriving at such a decision.
From Bill Greenwood, high-end image manipulation and retouching specialist
Bill Greenwood told Printweek that Pantone creates an Adobe Extension known as Pantone Connect, allowing users to access the Pantone libraries. I hope that Adobe integrates the Pantone Connect extension automatically. Otherwise, users can download it from another site (exchange.adobe.com).
The software mainly operates on a rental basis, and Adobe minus the Pantone libraries in its suite is an exciting development. Sadly, the changes will force them to register for the Pantone monthly subscription plan.
If Pantone wants to retain its customers, it must offer more standard vital features accessible to designers and other users. Smaller companies and designers will choose not to pay a monthly subscription. After all, Pantone is just a guide – there are many different ways to specify color. Users may decide to select RGB values or HTML Hex color codes or just CMYK print color values in exchange for Pantone colors.
Mr. Greenwood concluded that people might start to move away from Pantone if the cost is not worth it.
Simon Gambling, Zebra managing director
It would be somewhat scary and hard to imagine when Adobe drops Pantone. Also, it would be challenging for them to prove that an alternative solution to Pantone removal will be a hassle-free transition. Users could only await further updates from Adobe to be sure.
Sony Stocks Plummet After Microsoft-Activision Deal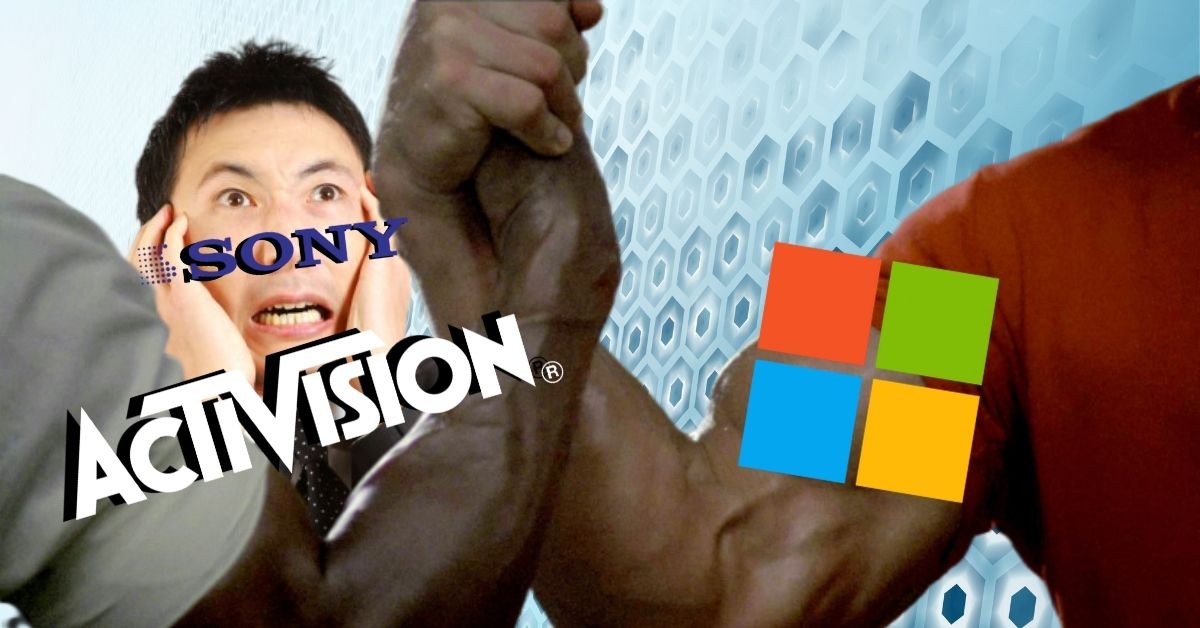 Sony shares fell by more than after a Microsoft-Activision deal was announced. 
"There is no doubt that this deal weakens Sony's position in the market."
"Whether or not Activison Blizzard's content is progressively made exclusive to Xbox platforms and services, inclusion of new releases into Xbox Game Pass for several major games franchises, including Call of Duty, will undermine Sony's third-party business." 
Piers Harding-Rolls, games research director at Ampere Analysis, explains the situation.
"Sony has benefitted from the ability to negotiate timed exclusive content for Call of Duty but this is now under threat." 
Shots fired in the never-ending console war.
Did The Market Overreact?
Serkan Toto, CEO of Kantan Games, thinks so:
"I think the market has totally overreacted in Japan today."
See?
"Sony will continue to push out blockbusters, there can be no doubt about that."
Those PlayStation exclusives are pretty sweet. Spider-Man, The Last Of Us, Ghost of Tsushima? Come on now.
"Sony can, of course, fight back: they still have their own top in-house studios spread around the world, PlayStation remains a powerful brand in gaming, and acquisitions are in the cards for Sony as well." 
PlayStation isn't going down without a fight.
The Console Wars Continue
For some time, Sony has been ahead of Microsoft. But the $68.7 billion Microsoft-Activision deal raises the stakes the highest they've been since the Black Friday Battle of 2013. Franchises like Call of Duty and World of Warcraft could become exclusive.
How will Sony respond? We shall see what happens next in the seemingly never-ending console wars.
Silicon Valley Blue-Collar Workers Hope To Return To Their Posts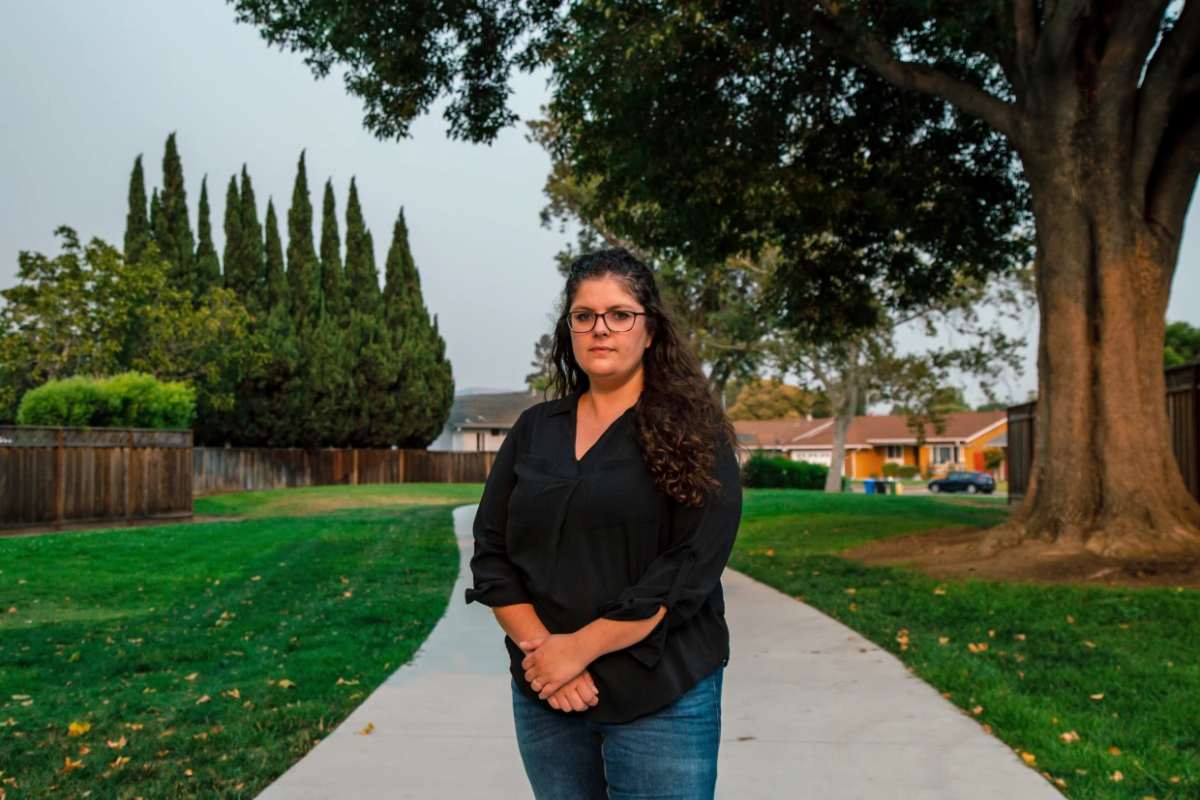 While big tech companies are delaying return to offices, Silicon Valley Blue-Collar workers anticipate full return in the coming months. 
Despite the economic disruption experienced due to the COVID-19 outbreak, businesses tried their best to ensure business continuity. Big tech companies were the first to allow their white-collar employees to work from home when the pandemic hit. However, not everyone can work remotely, like in the case of service workers.
Madeleine Rivera, 33, is a contractual food service worker at Google's campus. Rivera is holding on to the slightest signs that workers will return to the company in the future. Recently, she handed out free peach ice pops to Google employees who have returned to work already. She's trying not to overthink about the rising COVID cases in the country. According to her, being optimistic and happy matters.
As the Delta variant enters a new troubling phase, more tech companies like Lyft and Facebook delay re-opening their workplaces early next year. Because of this, the companies' contracted cafeteria workers, cleaners, and shuttle drivers are becoming more anxious.
Most Silicon Valley blue-collar workers are not sure whether the Delta variant will delay their returns even longer or, worse, risk their jobs entirely if in-office work becomes less significant than it was before. As many white-collar employees have settled into work from home, blue-collar workers are struggling even more because of the unpredictable situation.
"My kids don't want me to go back to work, but I said I have to do it," said Liliana Morales, 37, a food service staff at Facebook. Morales recently returned to work after having been on paid vacation since the pandemic started. Everyone needs to go back to their everyday routines, and it has been months that she has been out of work, Morales said.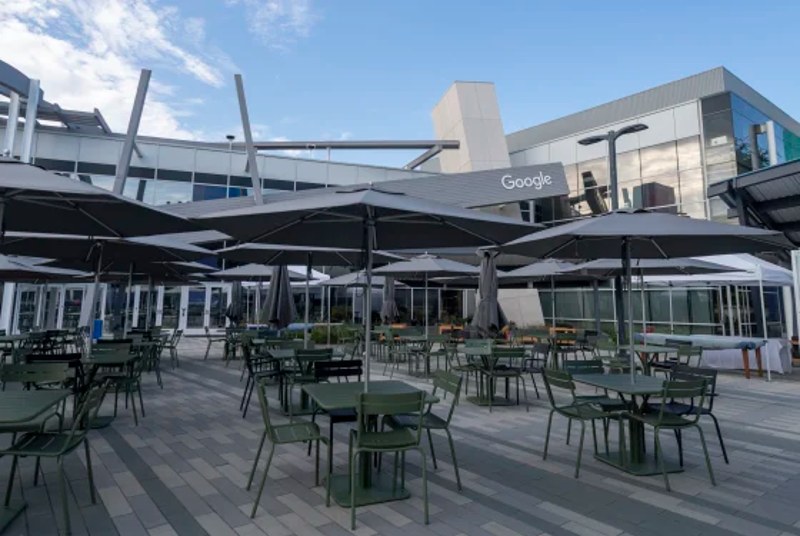 Country-wide Concerns
While some Silicon Valley blue-collar workers are in better condition, they still have the same concerns as many fellow workers across the country. UCLA Labor Center director, Kent Wong, co-authored a book about the late Mike Garcia, a janitorial labor organizer who led strikes at Oracle and Apple. Wong said that because Morales and Rivera are members of a labor union, they are likely to be doing better than their non-union member counterparts. 
Previously, on a website Amazon created this year to convince workers in Alabama to vote against unionization, the company announced that they provided them with excellent hourly rates, attractive healthcare benefits, and career advancement. There is so much more than the workers can do with their career and family without paying premiums, Amazon said. 
But Wong said all blue-collar workers face problems, whether or not they have union membership. The bottom line is, they are still very vulnerable.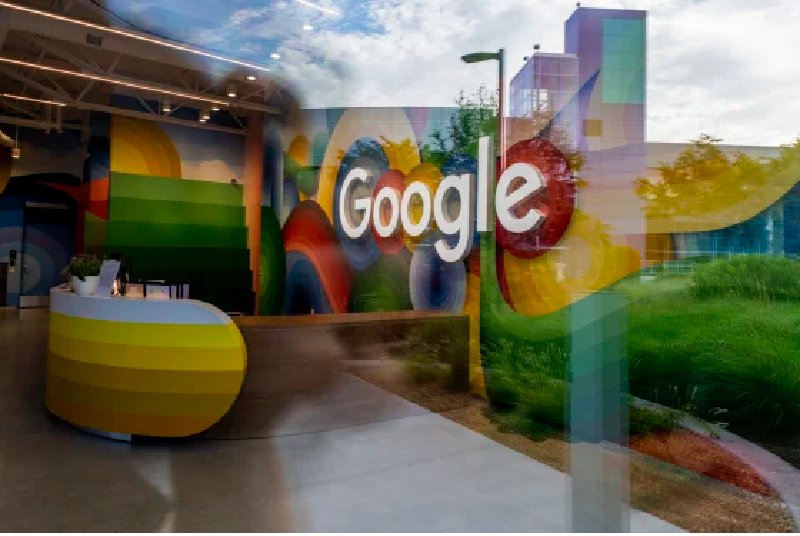 Looking Ahead
In interviews, Silicon Valley blue-collar workers said that big tech companies primarily supported them throughout the pandemic. Others said the companies tried to find them other jobs when their original work was gone. Take, for example, the experience of Rivera, a former kitchen staff across Google's campus in Mountain View, California. She was temporarily assigned to work as a receptionist in almost empty office buildings.
Some companies like Google are already starting to upgrade their headquarters. It's to return to a sense of normalcy in Santa Clara County, the geographic heart of Silicon Valley.
Facebook is starting to recall their contractors. On the other hand, drivers are being asked to do training and practice driving empty buses, said Stacy Murphy, the representative for Teamsters Local 853 – the union of some Silicon Valley bus and shuttle drivers. 
Morales said that whatever her company orders, they will abide by it. If they say return to work, they will return to work.
Murphy believed that it had been a mixed bag for Silicon Valley firms needing shuttle drivers. Facebook continues to let its drivers make practice trips. While, Netflix and Amazon have been back to 100% capacity since June 2021. Tesla even expanded their service during the pandemic. On the contrary, Apple, LinkedIn, Twitter, and Salesforce never returned.