20 Habits Of Billionaires That You Can Do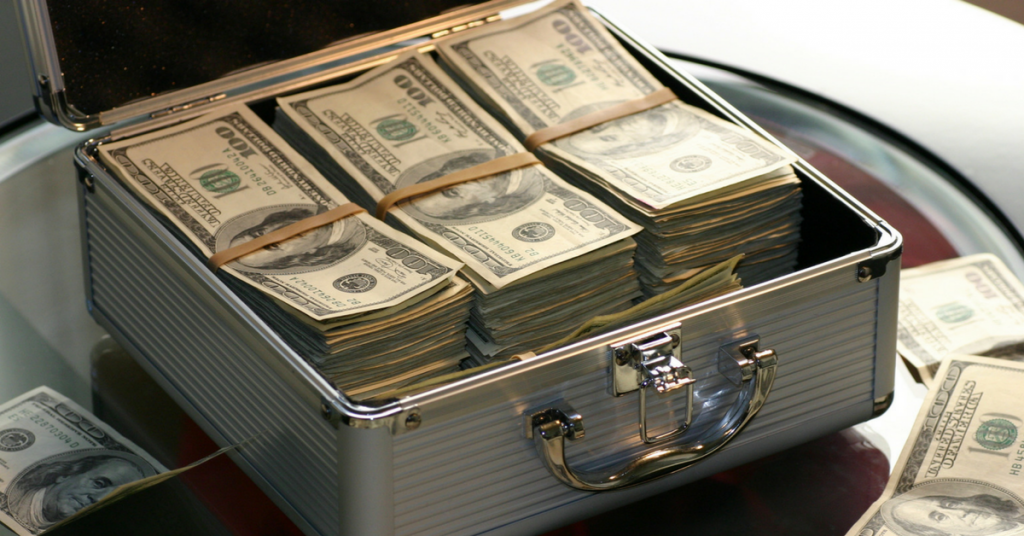 According to billionaires, money is a byproduct of their daily habits. If this is true, they must have some amazing habits! Lucky for us, most billionaires today are self-made. They worked hard to get to where they are today. If so, there must be some things we can do to gain financial success. Here are some things billionaires do every day that you can do too.
1. Avoid Death
If you want to enjoy your money, avoid things that are bad for you. People do not become billionaires by spending all their money on junk food. According to studies, 70% of the rich eat less than 300 junk food calories per day compared to 97% of needy people who eat more than 300 junk food calories. 76% of the wealthy also exercise aerobically four days a week compared to 23% of the needy.
2. Practice Gratitude
When you're stressed or angry, find things to be thankful for. This can be very hard but sometimes it's best to see the silver lining.
3. 10 Ideas Per Day
Get into the habit of 10 ideas per day. Not all of them will come to fruition but some of them might. You never know unless you try it.
4. Plant Seeds
We're not talking about a garden here but a seed that will turn into ideas, relationships or products someday. Write a thank you note, start an exercise routine, send ideas, eat well – you get the picture.
5. Learn To Say No
This can be hard for some people but if you learn how to say "No" you will have more time to read, learn, explore, sleep, spend time with family, work on ideas and many more.
6. No Excuses
Nothing ever good comes from blaming, complaining and explaining. Excuses take time and sometimes its action that you need.
7. Follow Warren Buffet's 5/25 Rule
Write down 25 things you want to do with your life. When you're done, go do the top 5. Forget about the other 20 because who has time to do all that? Focusing on the 5 will give you time to spotlight things that are important to you.
8. Don't Rush
Success takes time; you can't be an overnight success. It can take years to become a billionaire so be patient and celebrate small successes on the way.
9. Read
Read not only for learning but for relaxing too. Make it a habit to read at least 30 minutes a day every day.
10. Wake Up Early
Warren Buffet, Bill Gates and Richard Branson are all early risers. Getting up early lets them work without disturbance or to exercise before they tackle everyday things.
11. Make Mistakes
You don't need to be scared to make mistakes. They can be good teachers or serve as inspiration.
12. Sleep
Ever notice that you're cranky when you're sleep deprived? Sleep rejuvenates the brain and repairs brain cells and the body. Sleeping the appropriate number of hours per night and getting to a regular sleep pattern can boost productivity and make you happier.
13. Surround Yourself With People You Love
Surround yourself with family and friends. People that you love can help boost your confidence and inspire you to do better.
14. 1% a Day
1% a day is 3800% a year compounded. If you want to get better at something, do it 1% better each day. It's a win-win situation.
15. Ask Questions
Brian Grazer, the producer behind Apollo 13 and Arrested Development liked to ask people questions. He would call up the Dalai Lama or Steve Jobs and have "curiousity conversations." This is how he met Ron Howard and how they started Image Films which created the famous TV show Empire.
16. Stand Next To The Smartest Person In The Room
Steve Jobs did this by standing next to Steve Wozniak and Harold Raims did it by standing next to Bill Murray. The next is true with Kanye West (Jay-z). Stand next to the smartest person in the room and watch what they do.
17. Follow-Up
This is a habit that's hard for shy people. Don't be afraid to email and follow-up on that idea or nice to meet you email.
18. Be Single Minded.
80% of successful people are focused on accomplishing one single goal. Only 12% of less successful people do this.
19. To-Do List
If you want to accomplish your goals make a to-do list to keep track of things. Be like 81% of successful people and get into this habit.
20. Do 1 Thing You Loved As A Kid
Do 1 thing you loved to do as a kid every day. If you loved biking or playing with your dog, this can be the one thing that fuels your life.
Using Live Video To Double Your Business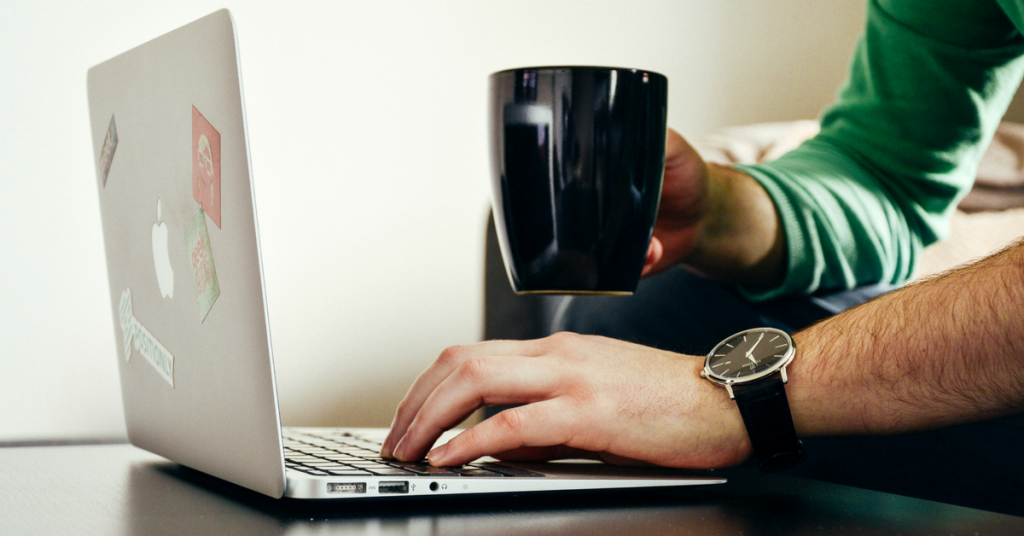 Instagram Live Video, Facebook Live Video, and Periscope – more than likely you would have heard of these social media platforms, but did you know they are the latest technological breakthroughs for users to incorporate into their business? These platforms allow you to connect powerfully and easily with your audience, which means as an entrepreneur, you are able to personalize your brand and business amongst targeted viewers.
Engaging with your audience is key to running a successful company. Gone are the days where you can just create a website, cross your fingers, and hope that people will find it and contact you for your products or services. We live in a new era, where billions of people are constantly connected to their smart phone. According to Facebook, there are 1.18 billion active users that visit their social network on a daily basis! So with the Live Video option, you are now able to literally interact in real time with your audience. Think what that can do for your business.
The first thing you may be asking yourself right now is, how can I reach more people without a large following? Well, the easiest and quickest way to build a responsive following is to become Keyword specific. This means that you are targeting people specifically interested in your niche and what you have to offer. It is better to have 100 followers that are engaged and interested in buying your product or service than 1,000 followers that take little to no action on your offers. One of the fundamental keys to your business growth is to create an organic following.
How to build a following organically
Content is king
The more value and content you post regularly on social media — the more followers you are going to gain. People want to learn, be entertained, and see valuable posts from you.
Assuming you're doing this and you have a responsive following, now you are able to incorporate Live Video! Before you "go live" you must have a game plan on exactly what you will be talking about. Go in prepared or you'll lose interest and engagement.
Keep in mind the attention span of the average person is extremely short, so you have one chance and one chance only.  Make it count! Lucky for you, you don't have to be on Live Video for too long to get your message across. A handy acronym to use is: K.I.S.S: Keep it short and simple! Your audience will love you for that, trust me!
Build a bond
Like anything worthwhile in life, the power of our bonds with others is what binds us together.  Strip all the technology away and we are simply human beings creating connection and bonds, which create trust and trust creates fans and buyers. With your current audience, you must build a bond, in other words, a relationship with them. You can do this with live video. Have a conversation with your audience, while keeping them entertained. Ask questions, acknowledge your viewers, and deliver value that they can take away once you're done.
Now that you've created a relationship with your audience ask them to spread the word by liking to share and comment. The more likes and shares you get, the further your reach gets. Now the way Facebook's algorithm works is, with the more activity that is happening on your post or feed, they will make sure everyone can watch it and have the opportunity to engage. Whenever a user logs onto Facebook, they will see you first on their feed!
Create a contest
People love winning. Creating a giveaway or a contest that gives your users the chance to gain something by participating will spread your name and page around Facebook like wildfire. It's scary how fast news will spread when done correctly. A word of caution: Make sure you set clear and concise rules to your contest to avoid unnecessary drama or miscommunication.
On your post, make sure to include a form. Here, you will gather the user's information: name and email address. These two requirements are essential for you. You have not only gained new leads for your business, but your new leads have also done free advertising work for you and your business. By liking, sharing, and commenting on your post, they have now expanded your message to their following, giving them the opportunity to participate in the contest and spread the word even farther. There are a ton of ways you can grow your audience exponentially with a few cleverly executed strategies.
Live Video Doubling Your Business
Providing value and entertaining info on your product or service without sounding like a door salesman will take you a long way. At the end of each video, provide a call to action for your audience to participate in. An example of this could be, "Click the link in my bio to learn more." Keep in mind that you do not have to provide a call to action in every video. Spamming your viewers will only backfire.
Another approach you can have is leaving a cliffhanger at the end of each video where your viewers will want to see your next Live Event. It leaves you with suspense, which ultimately makes you come back for more. That's the effect you need to have on your audience.
Your call to action could be clicking a link that you've posted on your page, tagging a friend on your most recent post, and/or leaving a comment with their email on your post. The link that the user will be clicking should direct them to a landing page where you will be able to provide the user with value and an offer. That ties back into a sales funnel, where you can convert leads into buyers.
At the end of the day, Live Video allows you to connect with your audience on a personal level. This form of communication will be help you convey your message more clearly as they watch you live. You will have a better connection with your viewers as you build a connection through emotions. Live video allows your audience to learn more about you, your business and what you're selling. Make it exciting, provide value,  develop creative call to actions for your audience and watch your business grow.
Why Quality Is Better Than Quantity In Design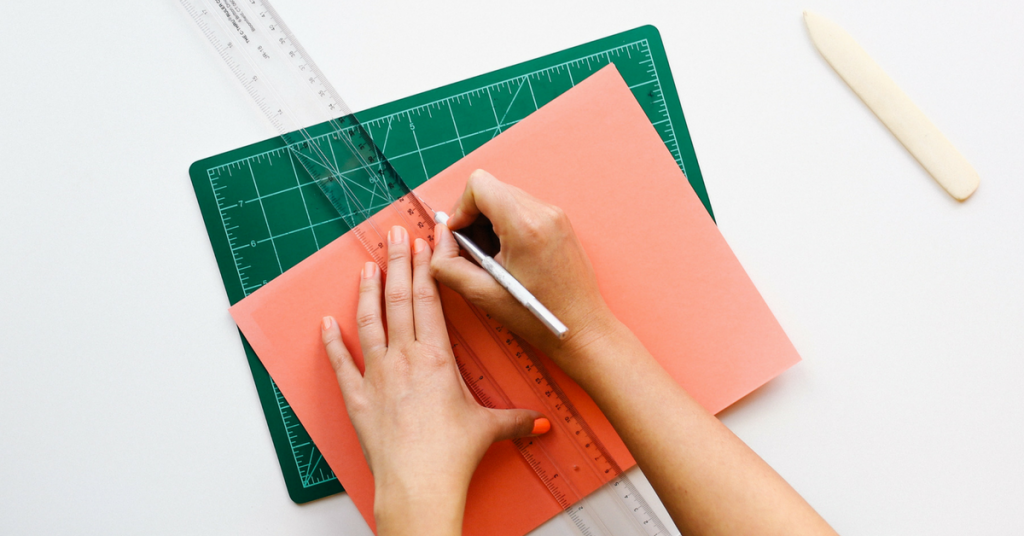 We have all been taught that quality is always better than quantity. This is true even in design. Quality is better than quantity in a web design, because a well designed website is thought out and capable of capturing your target audience. While it is true that there is competition when it comes to web design, there are still many designers and companies that prefer their designs to be tailor-made for their company rather than a 1-size-fits-all type of website. Here are reasons why you should always go for quality rather than quantity.
Quality Means Better Work
Let's stick to the example of quality web design. When you go to the internet and search for products, you usually go through several sites before settling on a page that catches your attention. But, before you decide to stick to that page, you've probably browsed through 3 or 4 websites. You might try asking yourself why you left those pages. Some of the most common answers include: slow loading time, unfriendly web design or uninformative product descriptions. All these reasons point towards sloppy workmanship on the part of the website developer. This could mean that the company is hiring inexperienced talent due to an overload in projects or poor supervising. Either way, this does not bode well for the reputation of your company, because it makes you look sloppy too.
Quality takes work. Designers and craftsmen alike need to consider many different factors so that they can make a product attractive to the target market. If your website looks like a cookie cutter website, it makes you look unoriginal and common. It might make customers think you stole website ideas from your rivals, because your website looks like theirs. This could translate to a loss in trust and a drop in reputation for your company.
Quality designs, on the other hand, means that thought was given to the design and development of the product. Designers studied what the customers wanted, what they need, and find ways to make the product unique to entice customers to them come back. All of these take time, but they have a better potential of paying off in the future. Designers and craftsmen need to consider everything from materials to the cost of time and materials ensure that the product is of good quality.
Quality Means Getting Noticed
There are over billions of different products available in the internet and in real-life. If you have a product you might want to launch it immediately to get a chunk of the market. Earlier is always better, so that you can reach more customers, right? This might be right, but in order to launch immediately, you might be tempted to go for something cheap with poor craftsmanship to ensure that your products are launched at the shortest possible date.
But, there is a price to your hastiness. Cheap and poor quality products are very common. They look like carbon copies of each other and break easily. The only difference in some of them is the price or the color of the product. You don't want to be lumped together with companies like these
Quality Products Mean Better Reputation
In the end, the reputation of your company hangs in the quality of your product. If you want to be a trusted name in your industry, you want a quality product. If you produce quality, people will see your product and company as industry leaders, and there is no price you can pay for this kind of reputation. Yes, it might mean that your product is more expensive than others, but at least you know you are providing good quality products that provide value to your customers.
Turning Stress Into Productivity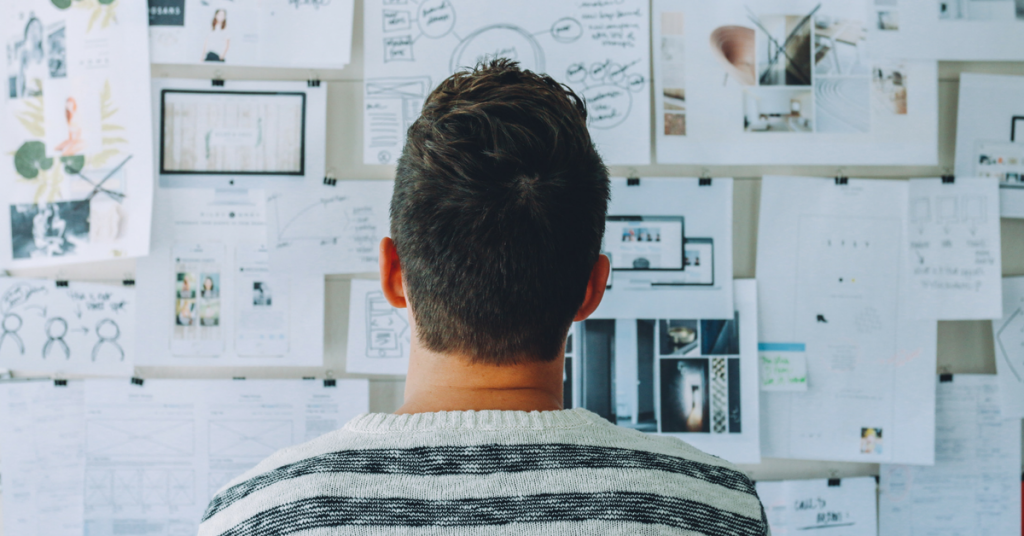 There isn't a person in the planet that can hide from stress. Stress happens whether we like it or not, and it can have a huge impact on your work, relationships, and feelings. Being stressed at work is normal. However, when it begins to impact your productivity or co-workers, stress can become an even bigger problem. The good news is that there are studies that show when stress is managed correctly, it can have a positive impact on productivity and performance. Here are some ways to turn stress into productivity.
Recognize Stress
Stress is unavoidable and worrying about the cause of your stress will do nothing to alleviate it. When a person is stressed, he or she feels anxious. There is tension in the body and the heart is racing. This means that stress is a feeling. Being stressed could be an indication of how you feel towards a project. How much stress you feel is directly co-related to the importance of the job or task. Once a person recognizes that he or she is worrying about a project they can respond to it in a rational way.
Reframe It
Rather than worrying about your project and being stressed about it, don't see it as a threat but a challenge you need to conquer. Once you reset your brain from the negative to the positive, your body responds in a more favorable way. When our brain is stressed, it triggers a flight or fight response. To avoid this, you need to think of stress, not as something negative, but as something challenging you need to overcome. This way your brain will be conditioned to become active rather than paralyzed.
Control
What is the use of stressing over something you cannot control it? Too many people spend too much time feeling bad towards things they cannot change or control. When faced with worry or anxiety, positive psychology expert Shawn Achor suggests the Island Experiment. On a piece of paper, write down all your stresses and draw two circles. In one circle, put all things you can control and on the other things you can't. Ignore the second island and focus on taking action on the things you can control.
Don't Get Overwhelmed
One of the reasons why we get stressed at work is the fear of letting our co-workers down when we make mistakes or miss deadlines. One of the reasons for this is being overwhelmed with tasks. You don't have to go at it by yourself. One of the best ways to handle stress positively and turn it into productivity is by asking help from others. You might have a co-worker that is an expert on the job you have been assigned or an officemate that is already finished with his tasks. Asking for help when you need it will help you stay on track at work while being productive and keeping stress at bay.
Stay Organized
You might not realize it, but you might not be stressing over the right things. If you are unorganized at work or have too many jobs at once, you might be worried because you don't know how to prioritize your assignments. To keep yourself from becoming stressed due to lack of workflow, organize tasks from important to can-wait. This will help you focus on which jobs are the most urgent to the least important. Once you have tackled the important jobs, the smaller jobs can be handled easily and prevent you from becoming stressed while at your desk.
Stress can ruin your life, but only if you allow it to. Since stress is inevitable, the best way to tackle it is to keep a positive attitude and keeping things in perspective. If you continue to tackle things you can control and stay organized you can beat stress so that you remain positive and productive at work.