20 Habits Of Billionaires That You Can Do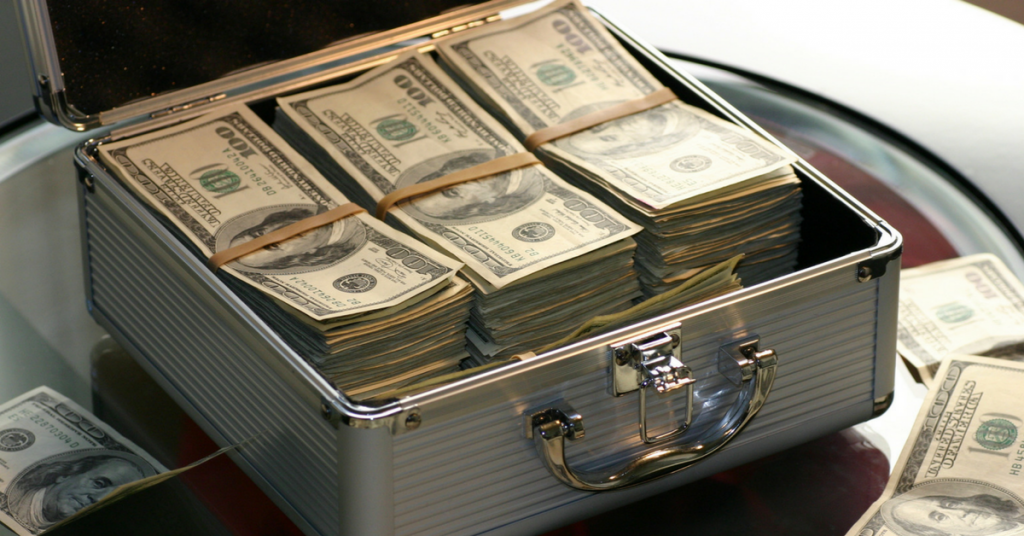 According to billionaires, money is a byproduct of their daily habits. If this is true, they must have some amazing habits! Lucky for us, most billionaires today are self-made. They worked hard to get to where they are today. If so, there must be some things we can do to gain financial success. Here are some things billionaires do every day that you can do too.
1. Avoid Death
If you want to enjoy your money, avoid things that are bad for you. People do not become billionaires by spending all their money on junk food. According to studies, 70% of the rich eat less than 300 junk food calories per day compared to 97% of needy people who eat more than 300 junk food calories. 76% of the wealthy also exercise aerobically four days a week compared to 23% of the needy.
2. Practice Gratitude
When you're stressed or angry, find things to be thankful for. This can be very hard but sometimes it's best to see the silver lining.
3. 10 Ideas Per Day
Get into the habit of 10 ideas per day. Not all of them will come to fruition but some of them might. You never know unless you try it.
4. Plant Seeds
We're not talking about a garden here but a seed that will turn into ideas, relationships or products someday. Write a thank you note, start an exercise routine, send ideas, eat well – you get the picture.
5. Learn To Say No
This can be hard for some people but if you learn how to say "No" you will have more time to read, learn, explore, sleep, spend time with family, work on ideas and many more.
6. No Excuses
Nothing ever good comes from blaming, complaining and explaining. Excuses take time and sometimes its action that you need.
7. Follow Warren Buffet's 5/25 Rule
Write down 25 things you want to do with your life. When you're done, go do the top 5. Forget about the other 20 because who has time to do all that? Focusing on the 5 will give you time to spotlight things that are important to you.
8. Don't Rush
Success takes time; you can't be an overnight success. It can take years to become a billionaire so be patient and celebrate small successes on the way.
9. Read
Read not only for learning but for relaxing too. Make it a habit to read at least 30 minutes a day every day.
10. Wake Up Early
Warren Buffet, Bill Gates and Richard Branson are all early risers. Getting up early lets them work without disturbance or to exercise before they tackle everyday things.
11. Make Mistakes
You don't need to be scared to make mistakes. They can be good teachers or serve as inspiration.
12. Sleep
Ever notice that you're cranky when you're sleep deprived? Sleep rejuvenates the brain and repairs brain cells and the body. Sleeping the appropriate number of hours per night and getting to a regular sleep pattern can boost productivity and make you happier.
13. Surround Yourself With People You Love
Surround yourself with family and friends. People that you love can help boost your confidence and inspire you to do better.
14. 1% a Day
1% a day is 3800% a year compounded. If you want to get better at something, do it 1% better each day. It's a win-win situation.
15. Ask Questions
Brian Grazer, the producer behind Apollo 13 and Arrested Development liked to ask people questions. He would call up the Dalai Lama or Steve Jobs and have "curiousity conversations." This is how he met Ron Howard and how they started Image Films which created the famous TV show Empire.
16. Stand Next To The Smartest Person In The Room
Steve Jobs did this by standing next to Steve Wozniak and Harold Raims did it by standing next to Bill Murray. The next is true with Kanye West (Jay-z). Stand next to the smartest person in the room and watch what they do.
17. Follow-Up
This is a habit that's hard for shy people. Don't be afraid to email and follow-up on that idea or nice to meet you email.
18. Be Single Minded.
80% of successful people are focused on accomplishing one single goal. Only 12% of less successful people do this.
19. To-Do List
If you want to accomplish your goals make a to-do list to keep track of things. Be like 81% of successful people and get into this habit.
20. Do 1 Thing You Loved As A Kid
Do 1 thing you loved to do as a kid every day. If you loved biking or playing with your dog, this can be the one thing that fuels your life.
Succeed As A Veteran Owned Business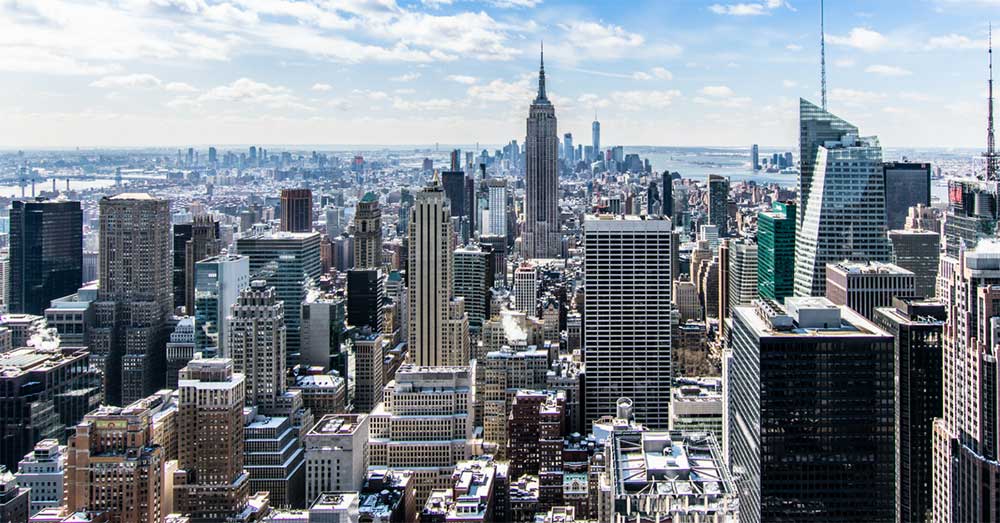 Starting and maintaining a business may be hard work, but can be made easier with the right network. Having the right support and connections may be the thin line between success and failure. If you're a veteran entrepreneur with a business idea, you can receive funding to help bring those ideas to life. We will explain the steps to succeed as a veteran owned business.
Find Out If You Qualify
If you have previously served in the military and/or have an injury-related disability, you may be eligible for government contracting and additional funding. In order to receive this certification, the individual must own at least 51 percent of the company that they are applying for, and manage the day-to-day operations of the business. There is also a procedure that you'll need to follow in order to prove your veteran and/or disabled status. In order to prove veteran status you will need to provide a Department of Defense Form (DD214). If you are applying as a service-disabled veteran, you will need to get a letter from the US Department of Veteran Affairs proving that you are actually disabled. In many cases, if you are not interested in securing government contracts for your veteran owned business, these steps are not necessary.
Register with The VA
Another crucial step in the qualification process is to register through the VA or Veterans Affairs. Registering will not only assist with the strategic marketing of your business but will also add a legitimacy factor in being known as a veteran owned business. People are generally supportive of service men and women and want to support your endeavors, so proudly promoting that you have a veteran owned business will add to growth. The VetBiz Registry, which acts as a business database is the first step in registering with the VA. You will need to have your DD214, letter of disability status, tax forms, bank statements, business license, any partner agreements, and some other additional documents may be requested at the discretion of the VA.
Utilize the SDVOSBC
The Veterans Entrepreneurship and Small Business Development Act was created in 1999. The goal of this act is to generate over $15 billion of contracting dollars for businesses owned by service-disabled veterans. Being that some veterans return from duty with disabilities stemming from conflict, this program sets aside a certain amount of contracts to service them first. As long as you are considered disabled from service no matter your rating, you are eligible to securing a contract. However, if you do have a 100 percent disability rating the government has contingencies in place to allow a spouse or caregiver to run the business in place of the veteran. It's very convenient and an amazing opportunity for vets who have served to be able to get their ideas out no matter their status.
Marketing Your Veteran Owned Business
Veterans are normally praised and promoted for their service in the armed forces, but the magnitude of entrepreneurship in this demographic is overlooked. According to Forbes, there are over 3 million Veteran owned businesses run in the United States, 5.7 million people are employed by Veterans, and Veterans are twice as likely to own a business than non-vets. These statistics show that there is a strong thread between the personalities of veterans and the interest in entrepreneurship. Strength, discipline, and leadership are all valuable traits to possess in business. Registering your business with

BuyVeteran.com

can also be a great resource to use for promotional items. When you register you will receive badges to display throughout your business/store, along with apparel (T-Shirts, Hats), Magnets, and other marketing items. Using the local media in your community, as well as social media, can help with promotion. Using your veteran status to appeal to an audience who already has admiration and respect for you will surely render growth.
Know Everything About Your Industry
If your chosen business field is completely out of your realm of knowledge be sure to research as much as possible before requesting support/investors. You should be an expert on your business idea as well as having a solid business plan ready to execute. Doing research includes finding out who your target audience is, how to price your products/services, who your competitors are, and what laws are in place in that industry. Will you need a license to provide certain services? How does paying taxes change for a business owner as opposed to an employee? These are just a few of the questions that need to be answered before you move forward with the business. Once you have completed all these steps you are ready to take on the world as a Vetrepreneur!

Good luck!
The Future Of Internet Video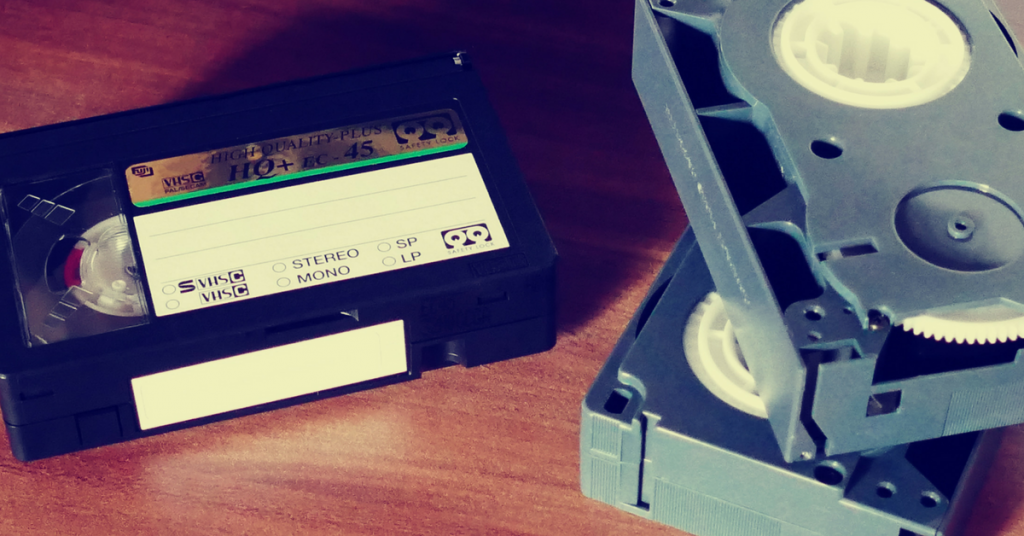 Cisco is predicting that by the year 2020, 82% of internet traffic will be video. Even Facebook CEO Mark Zuckerberg has given the signal to market the social media giant through video. Marketing experts are taking advantage by providing potential customers with more information than before. Here are some things to think about the future of video so that you too can have an equal opportunity.
Video Makes Marketing Email Interesting Again
Video is popular because it is visual, so people take in information easily and retains it better. Just by using the word "video" on your marketing email could increase open rates by 19%, click through by 65%, and reduces unsubscribe by 36%.
Video Access Through Mobile Seen To Increase
Video has been slow to take off in mobile because it eats up data. However, by 2020, experts are projecting an 11% increase in video traffic for mobile users. This is because smartphone users say that video offers consumers a quick way to grasp product.
Digital TV is the new TV
Have you noticed that more shows are internet based? This is because TV shows are taking over the internet. People who spend time watching 40-minute videos on YouTube are now shifting to websites like Netflix that provide videos that follow TV formatting. The shows have episodes, seasons, and noteworthy casts that made people turn their PCs into TVs.
Improve Social Media Engagement
Video is not only improving email engagement, but Twitter and other social media sites too. Posts with videos are getting more shares, especially on Facebook. According to a study conducted by Twitter, tweets with videos suggest that engagement has improved 28%.
Increases User Engagement Too
Video is going to be king in the future, not because it is popular, but because it is engaging. Did you know that more people can recall a video they watched a month ago compared to an article they read over the same period of time? Aside from this, video also encourages people to take action.
Very Popular
Video is very popular. Youtube reaches more people aged 18-43 than any cable network in the US. This growth in video use is contributing to the rise in video advertising, which is why we see those pesky ads on YouTube.

It seems that video will be taking over the internet soon. It is quickly becoming popular, because it is more engaging than reading and has better memory recall. Video is also becoming easier to access, especially with the increase of smartphone usage.
How To Read One Book A Week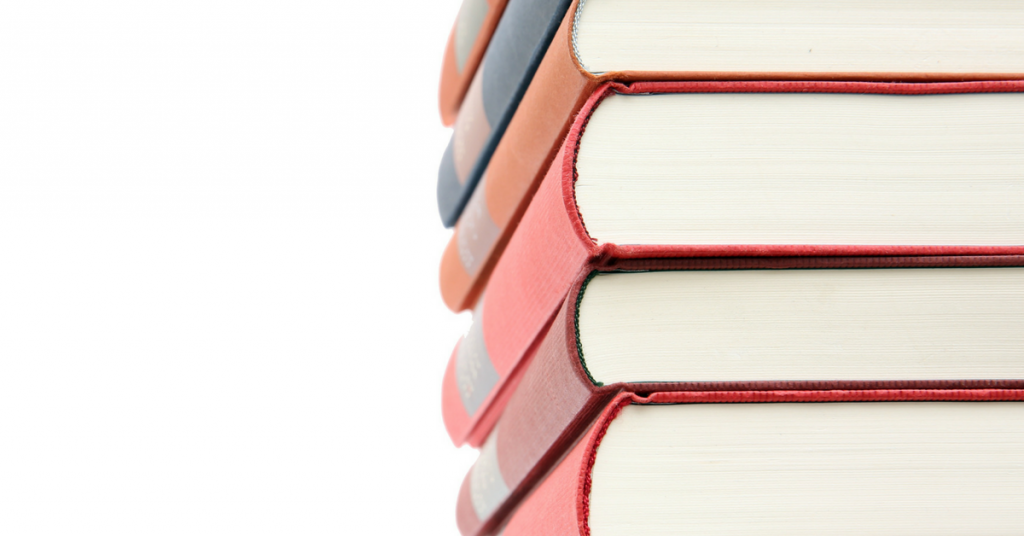 Bibliophiles have no problem reading books they love because they find solace in it. Other people, on the other hand, struggle to retain their attention no matter how interesting the book is. Just like losing weight, training for the Olympics or deciding to follow a healthier lifestyle, learning to read a book a week takes discipline and determination. But that's not all. If you want to learn how to read a book a week, you're on the right page because we have tips on how you can achieve this feat.
Read Where You Relax
One way to make a habit of reading is to keep a book where you relax. Placing a book in a relaxing area removes any friction. You "don't have to" read it just because it's there. Once you start reading in a relaxing area, your brain will begin to associate the reading with the area and the action will begin to become automatic. Over time, your brain will begin to see reading as relaxing and you will find yourself reading whenever you want to relax.
Break It Down
People who love to read cannot get enough of the book especially if it's a good one. Non-lovers on the other hand will find themselves sweating when faced with a really thick book. You can stop the sweating by committing to read 10% of the book every day. So if it's a 1000 page book, commit to reading 140 pages or so and you'll be done in a week.Another way to break it down is to commit to time. If you want to read a book a week, set aside a specific amount of time and read uninterrupted during this time frame. You can set aside 45-60 minutes per day to read a section of a book before going to bed. If you can spend 40 minutes per day reading your newsfeed, you can do this by reading a book.
Read What You Want To Read
There are readers who want to read biographies, others non-fiction while others love their romance novels. It doesn't matter what you read as long as you read what you want to. Don't be pressured by other people. Reading should be an enjoyable experience and not all people experience a book the same way. For example, there are people who do not find non-fiction books interesting. There are also people who love to read adventure books because it allows them to go on an adventure vicariously. By reading what you want to read, you are creating your own enjoyable experience and learning things that you find interesting.
Explore
Yes, thrillers are exciting but they can be boring if you read one after the other. Don't be afraid to explore other genre like the classics, horror, biographies, non-fiction, documentaries and others. Find out what's on the New York Time's Best Seller's list and see what's the top book for fiction, non-fiction, e-books and challenge yourself to read these books. Exploring will help you identify the different kinds of genres you like and help you find topics that you find interesting.
Keep Distractions At Bay
One of the reasons why people find it hard to read is because they are distracted. Once their phones ping to herald an email or social media notification, they instantly stop what they're doing to check their phones. TV shows, responsibilities and children are also good distracters. However, if you really want to read a book a week, find a setting that does not have distractions to let you read uninterrupted. By choosing a distraction-free setting you will be able to stick to your goal of reading a book a week. For example, you designate one hour before bedtime for reading. Make sure that your kids are already asleep and chores are already done before starting on your reading.

Reading a book a week enables you to read 52 books a year! Isn't this amazing? Books are not only relaxing, they are also empowering. You can learn new ideas, cultures, ways of thinking and explore faraway places by reading a book. All it takes is commitment and you can explore the world of books without having to leave your home.