ManyPixels and Flocksy Square Off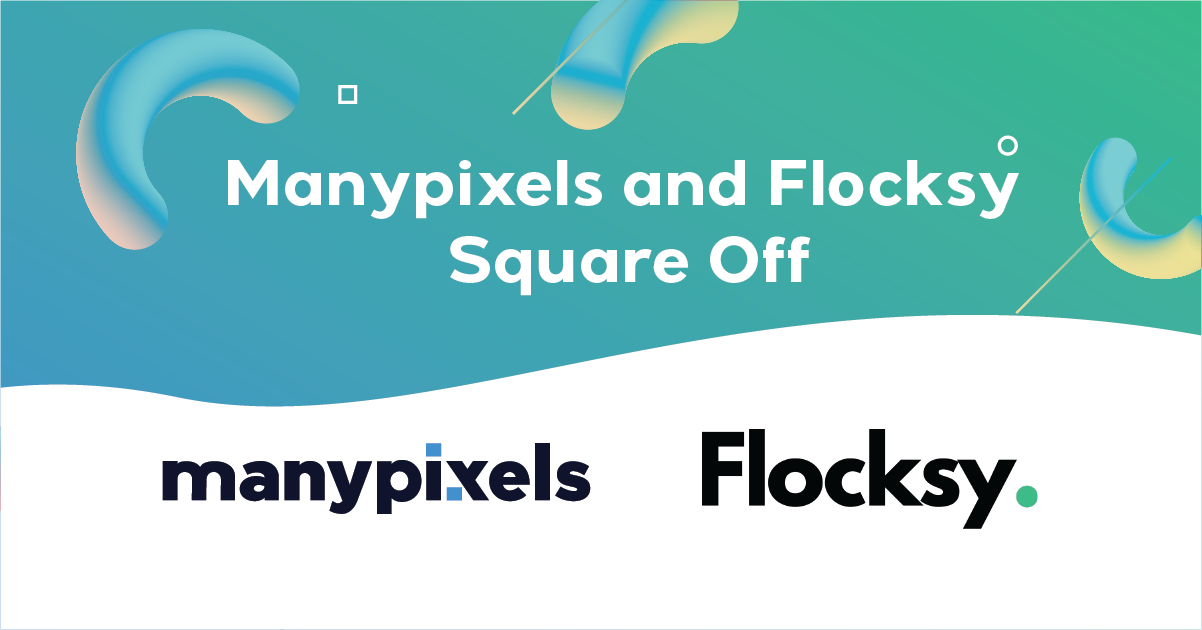 The business landscape is constantly evolving and pushing forward through the 21st century. Corporate America is seeing a migration out of office space toward remote work. Small startups are capitalizing on social media campaigns to spread the word. And businesses of all sizes are learning about the beauties of outsourcing. Why waste manpower and overhead developing a customer service team? Outsource it. Why agonize over HR issues? Outsource it. And why bungle important presentations with shoddy graphic design when you could – you guessed it – outsource it.
Unlimited graphic design companies are out there to be at your beck and call whenever you need a touch of artistry. It seems that every day another graphic design company pops up offering an array of services. There is a handful that is really worth looking into. Penji, Design Pickle, Kimp – to name a few. Today, we look under the hood of two noteworthy unlimited graphic design companies: Flocksy and ManyPixels. Let's see how they compare.
Services Offered
Flocksy and ManyPixels are both unlimited graphic design companies. Subscribers pay a monthly fee to have the services of a graphic design team.
ManyPixels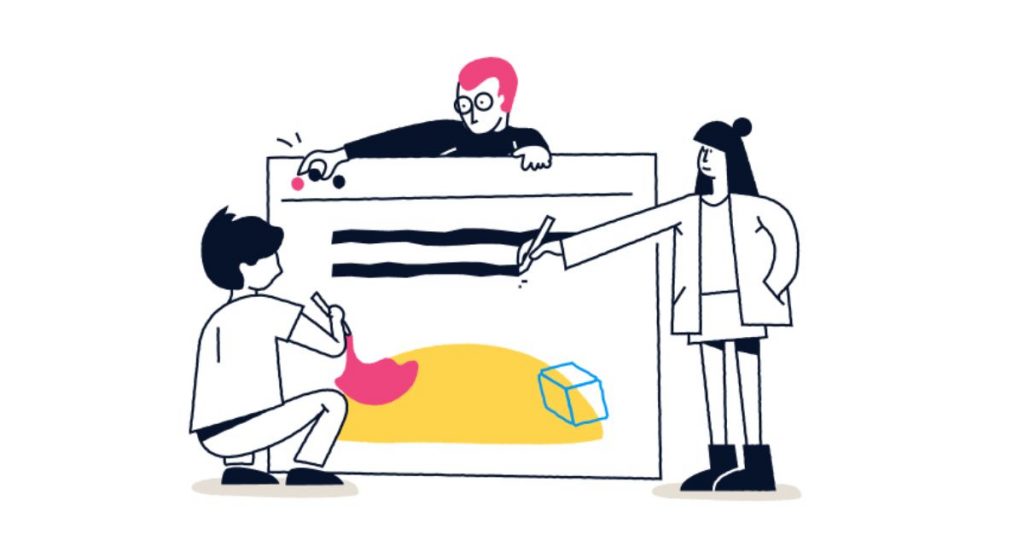 ManyPixels' design team help with brand logos, infographics, presentations, ad campaigns, and web design. Any kind of graphic design you need, they can handle it. And not much else. They also have a free library of customizable icons and images on their website. You could pull one from their website right now without paying a dime. There aren't watermarks or anything.
Flocksy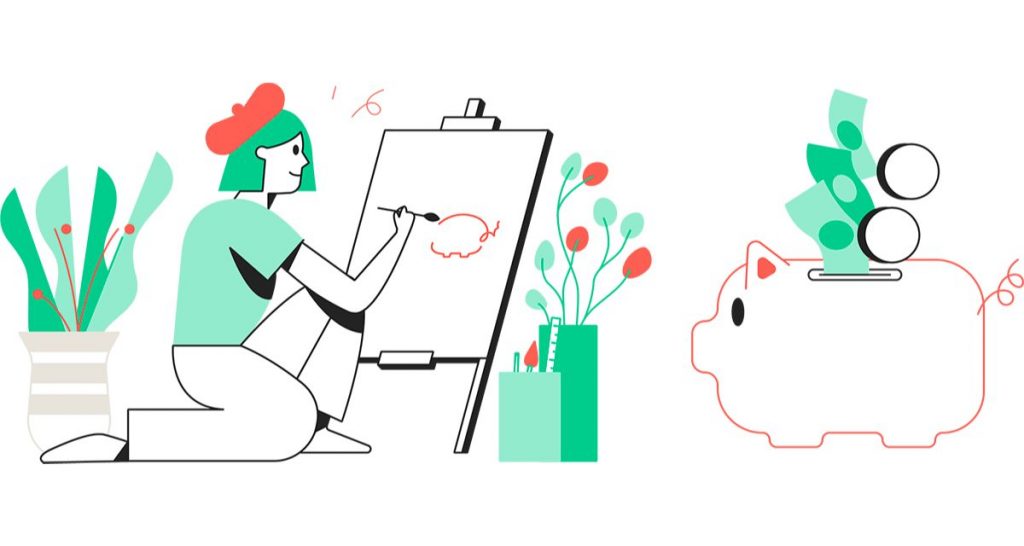 Flocksy also has you covered for all of your graphic design needs. Web design, animated GIFs. But it doesn't stop at graphic design. They help with web development. They also handle copywriting if you need content for a website, and they design videos and offer voiceover work for those videos.
Winner
Flocksy is the dominate one in terms of services offered based solely on the variety and it's not really close. It might not matter to you that your graphic design company does much more than just graphic design, but still – Flocksy is like a swiss army knife.
Pricing and Plans
Flocksy and ManyPixels can offer you the moon and that would be swell – but you still have to pay for it. Even if you run a large company with hundreds of employees, you still pay close attention to your budget, and you need something that makes fiscal sense in the end.
ManyPixels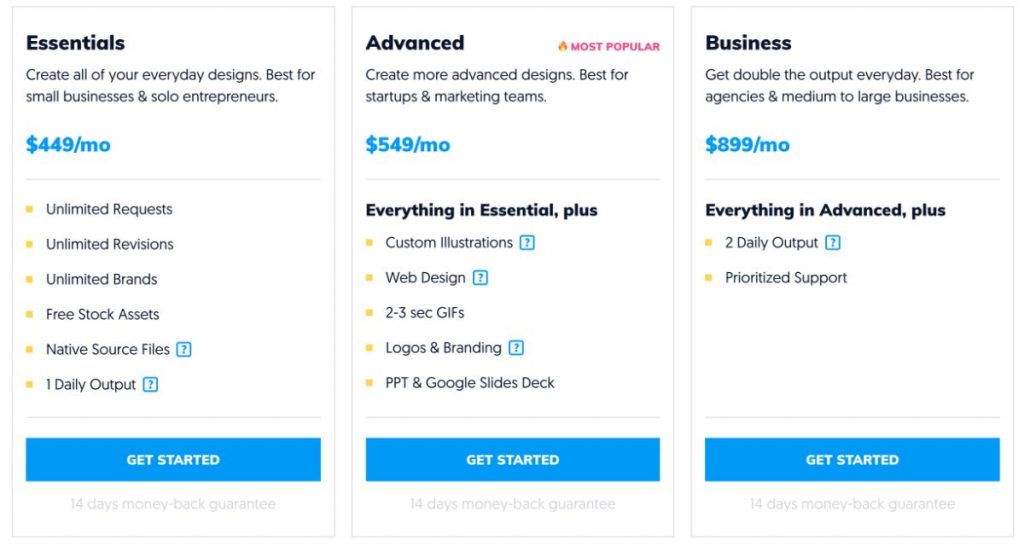 ManyPixels has three subscription options. The most affordable is the 'Essential' plan. For $449/month, you can make unlimited requests and work with as many of your brands as you like with a promise of 1 project return per day. For $549/month, the 'Advanced' plan adds illustrations, web design, GIFs, and develop logos and branding. Their 'Business' plan comes in at $899/month and promises prioritized support and a second simultaneous output.
Flocksy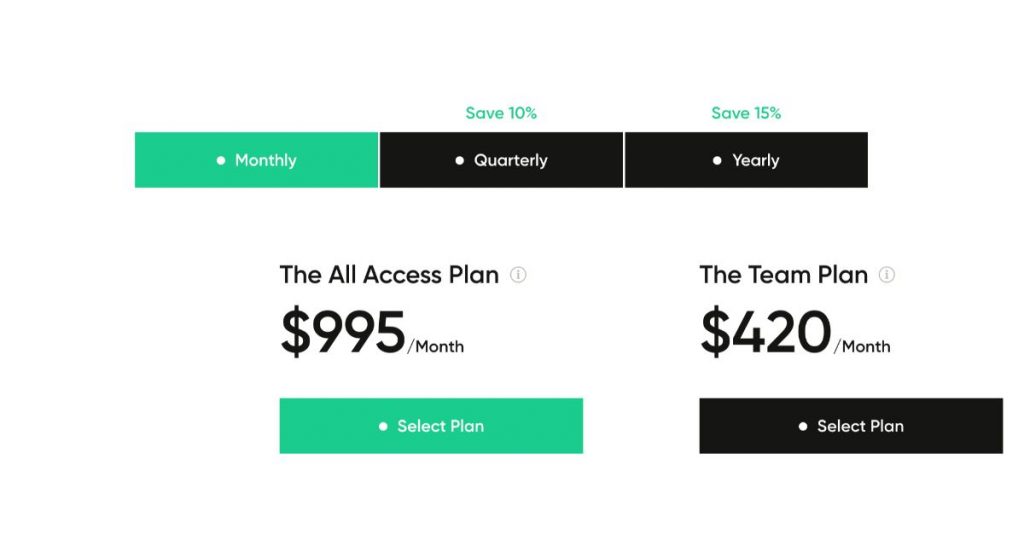 Plans work a little differently at Flocksy. They have the 'Team' plan and the 'All Access' plan. Both plans offer graphic design, video creation and editing, and their copywriting service. The 'All Access' plan also offers voiceover, custom illustrations, GIFs, and web development to go the extra mile. 'All Access' allows 20 of your people to work within the account while 'Team' only allows 5. Maybe you need more than 5. Maybe that's excessive. 'All Access' also allows you to have unlimited brand buckets. (More on that later.) The 'Team' plan rings in at $420/month and the 'All Access' is $995/month.
Winner
Let's say you'll be using either service for the purposes of a graphic design team and that all the other bells and whistles are not important to you. In this case, ManyPixels is the winner – sort of. Sure, the Flocksy base plan is $29 cheaper than ManyPixels, but if you want GIFs, custom illustration, and web development – you have to dish out almost a grand. ManyPixels' 'Advanced' plan takes the cake.
Submitting a Project
Even if you have millions to blow on graphic design (yeah right) no service is worth anything if it doesn't work for you. What is the process like when you need to submit a request? Before we pick the two services apart, there are a few things that both have in common. For starters, they both have a user interface that works directly from their site. No using a third-party service like Trello or having to download an app, or submit projects via email. They also both offer brand profiles – or in the case of Flocksy – brand buckets.
A little on brands:
Say you have multiple brands that need some graphic design. Maybe you're a children's clothing store. Sometimes you need some graphic design work for the girl's section, or the teen's section, or the formal section. Each brand may require a different aesthetic. Sometimes you specifically want to work with different color profiles and fonts. Brand profiles or brand buckets allow you to save these aesthetics for the design team to reference when working with your brands. This is a great way for your brands to stay… on brand.
ManyPixels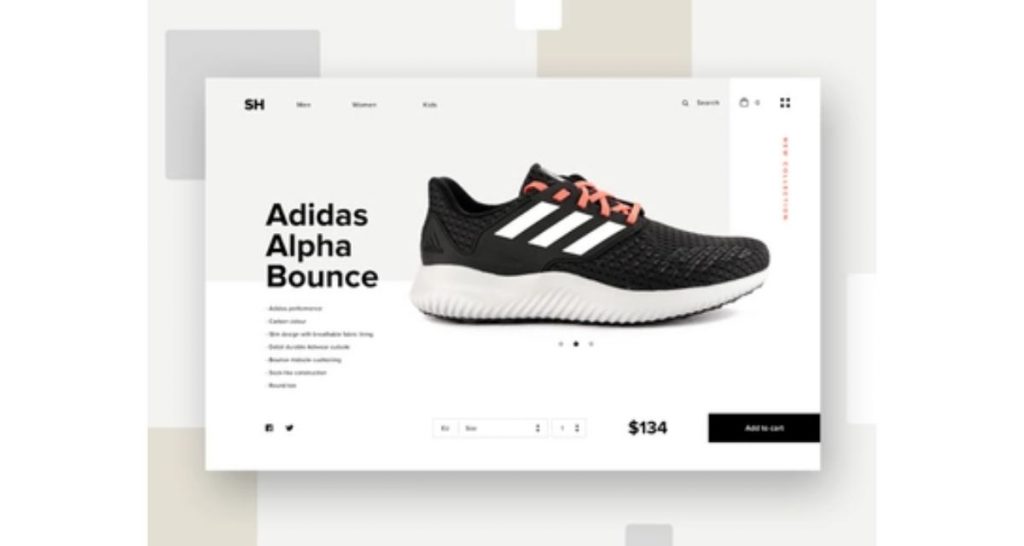 ManyPixels is very straightforward. When you open up a new project task you are given the choice between different types of projects. Do you want to design an email graphic? An ad? Something for social media? Based on what type of project you choose, you will be assigned a graphic designer who specializes in that type of work. ManyPixels boasts about having a small team and therefore having more acute care than other graphic design companies that have a wide number of faceless artists.
For simple projects, the turnaround is roughly 24 hours. For more complicated custom work, tac on an extra day. If you have any questions or feedback to leave the team you can message your designer right from the site. Since their designers are all located in Europe and Asia, don't expect a response right away. They will get back to you within a day during their business hours.
Flocksy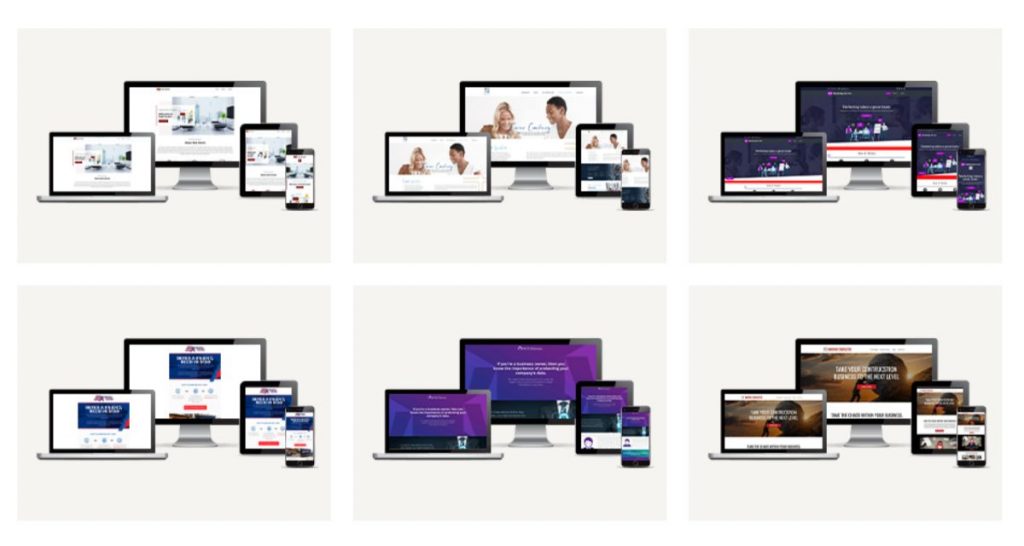 Flocksy's service is fairly intuitive. While submitting design projects they offer prompts about your brand bucket, type of design you're looking for, and give you space to upload any samples you would like the designers to draw from. For the graphic designs and copywriting, expect your project turnaround in a day. Web development takes a little longer. Many of Flocksy's design team are in the States which is promising to those who need to have a back and forth with their designers.
Winner
It is close call. ManyPixels' user interface is very pleasing and easy to use. There's a reason you outsource your graphic design work. You don't have the eye or the time for it. An idiot-proof user interface that is easy to navigate is key. But Flocksy wins here if only for the local talent. Being able to get a timely response can make a big difference if you have a deadline or if you need to make edits to a project.
Prowly Review: The Best Way to Boost Your Media Relations Game?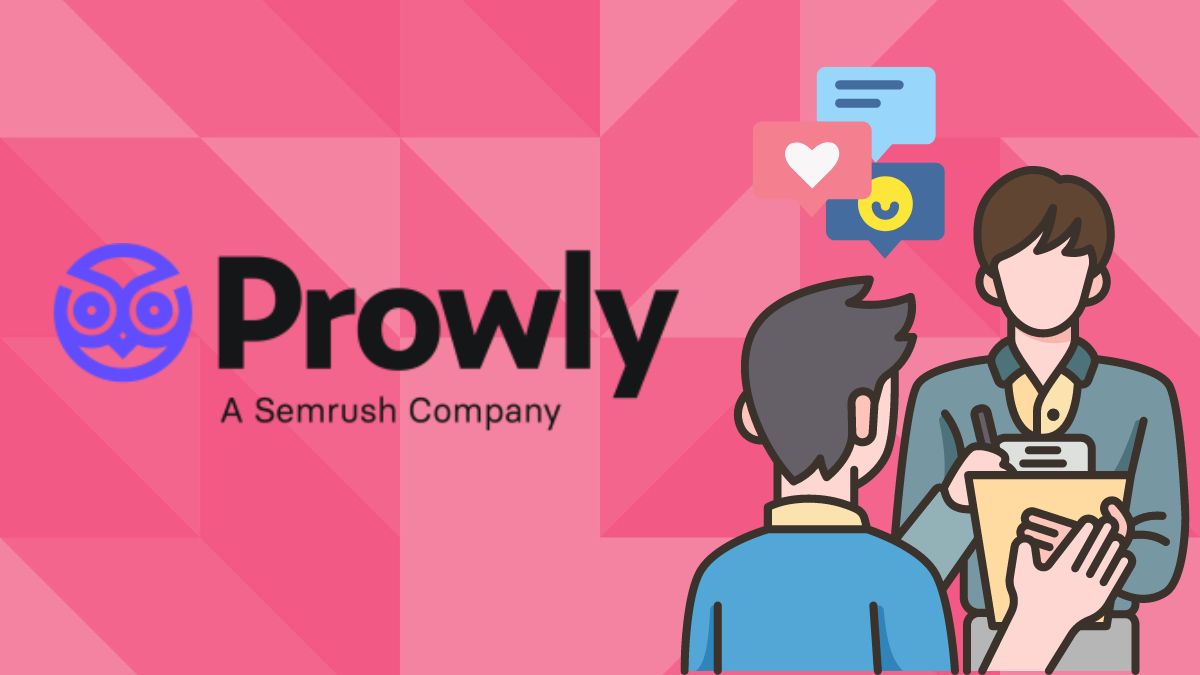 Starting a business is only half the battle. The secret to success is reputation.
There are many ways to build your reputation. The first step is providing a great experience for your customers. Still, to build a high profile, you inevitably need to get into the social media game.
Prowly promises to help with that. This SaaS tool by SEMrush lets you manage media contacts, shape your narrative, and create winning press releases.
Is Prowly the real deal? Let's break it down.
Getting started with Prowly
As mentioned in my Demio review, the convenience of SaaS allows you to quickly use software through your browser. Signing up for Prowly is as simple as clicking the "Try it for free" button in the upper right corner of the site.
Prowly pricing
Prowly offers a 7-day free trial so users can try before they buy. Beyond that, they offer an Essential plan for smaller-scale users and a Professional plan for agencies.
The most basic form of the Essential plan starts at $119/mo, while the Professional plan starts at $189/mo. You can add features to your plan—including media monitoring and access to Prowly's media contact database—for an additional cost.
What can Prowly do?
Remember that thing I said about customer experience? Prowly clearly got the memo, because as soon as you sign up, they invite you to schedule a meeting with them. This shows a real dedication to customer support that you don't see every day. But since I'm only trying out the product for a review, I opted out.
Dashboard
Prowly's dashboard maintains a simple, inviting design. This is especially helpful since the choices you're presented with are a bit overwhelming. As someone with limited PR experience, the very idea of starting a press release feels daunting.
Still, front and center on your home page is a simple timeline you can use to wrap your head around Prowly. It breaks it down into four easy steps: creating press releases, finding media contacts, setting up a newsroom, and sending email pitches.
Let's take a look at each of those features.
Making press releases with Prowly
Prowly has a wide array of options for crafting press releases. You can upload a .docx file, start from scratch, or choose from various templates like event announcements and new hires.
These templates are designed to get your mind jogging, rather than filling in the blanks Mad Libs-style. The text editor is fairly simple with limited font and formatting options. Still, you generally don't want to get too wild with a press release.
Make sure not to hit "Publish" before it's fully done, as you can't go back and change it.
Finding media contacts
Like with the press release tool, there are a few ways to get started with finding media contacts. You can import or manually add your existing contact list, but you can also peruse Prowly's extensive database.
Media contacts range from entertainment to politics, business to beauty. They include some of the biggest names and publications in journalism. Just keep in mind, you'll have to buy an upgraded plan to get access to the contact database.
If you just want to get started, importing existing contacts makes for much less hassle. At the bare minimum, you can put in a few emails and move on to the next step…
Creating a Prowly newsroom
A Prowly newsroom is a custom webpage designed to compile your brand's content, press releases, and other news. While it's less customizable than your own website, it allows your media contacts to easily find all of your content in one place.
This can be a useful tool for shaping your narrative. You can organize your PR output into tabs and categories, and customize the design to suit your brand. Still, I'd argue you could probably do better making a media tab on your own website.
Sending an email pitch
Finally, the main event. You've made your press release, your newsroom, and compiled all your contacts. Time to pitch!
You can choose to select certain recipients or email your whole contact list. Prowly gives you the tools you need to create an engaging email, with a dozen professional fonts and a bevy of text options.
Where the newsroom layout is fairly one-size-fits-all, you have much more customization options with your pitches. This makes sense since the email pitch is the thing that gets your media contacts hooked.
You can add images, tables, files, and links to your pitch, as well as additional press releases and a call-to-action button.
Like many CRMs, Prowly includes personalization tokens. These are variable text elements that can be tailored to specific recipients. For example, you can add a Greeting token that inputs different greetings for different recipients. Then, by applying values to people in your contact list, you can ensure they each get a greeting that's specific to them.
After that, simply review your email and send it off! Prowly recommends you sort your emails into campaigns, which makes it easier to keep track of different releases and review their success.
Monitoring and reports
One of Prowly's more impressive features is its media monitoring dashboard. Above and beyond keyword research, this tool includes widgets to track sentiment, reach, domain authority, and much more.
While easily sending out and keeping track of pitches is great, this tool makes Prowly worth your while. Every tool at your disposal from WordPress to Google Ads has some flavor of monitoring, but this is the rare dashboard that synthesizes every metric a PR agency needs. Just as important, the custom widgets also let you exclude the data you don't need.
Prowly is teasing a forthcoming feature that lets you view stats on your campaigns through PR reports. As advertised, these reports go above and beyond, compiling data to show the complete picture of your PR work.
As it currently stands, the lack of specific stats on a campaign's success is one area where Prowly could improve. For PR workers, the ability to compile deliverables makes a big difference, so I hope this feature gets rolled out sooner rather than later.
Is Prowly worth it?
For companies, agencies, and entrepreneurs working in PR, Prowly (wait a sec… PR owly!) promises an easier way. It highlights the ability to easily create, release, and track press releases online.
Prowly's most impressive features are its media monitoring tools and contact database. I was somewhat less impressed with the press release tools themselves, but I acknowledge the utility of having a simple online dashboard to keep track of them.
Prowly is definitely a strong PR tool; the contacts and monitoring tools alone are enough to make it worthwhile. Still, it faces a common SaaS problem: how much ownership will you give up for convenience?
For that purpose, I like the fact that Prowly also lets you import releases, contact lists, and more. You can choose whether you want a convenient experience or a custom one, which is an attitude more SaaS programs should have.
Prowly is sort of the Canva of PR software. It's shiny, accessible, and gets the job done, with a few impressive tools that put it over the top. But if you want something fully custom, you'll still have to make it yourself.
Final rating: 7.9/10 ✅
Demio Review: Meet the Latest in Browser-Based Webinar Software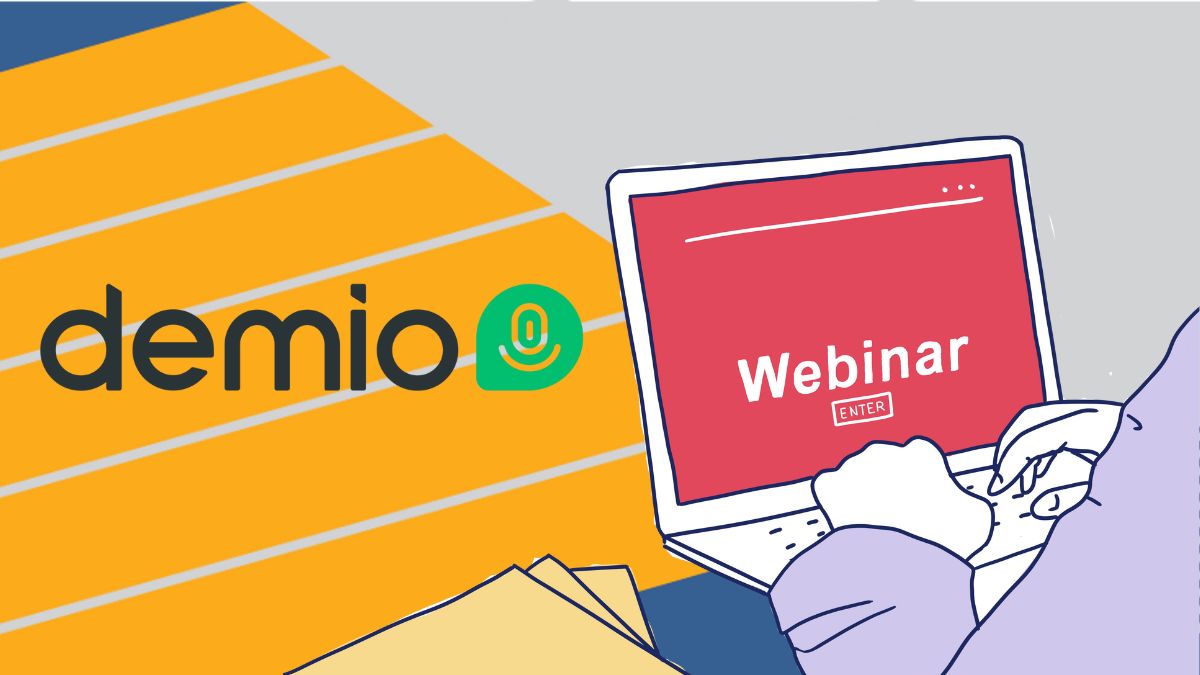 Interested in signing up for Demio? You can support us by getting started with this link.
I kind of hate the word "webinar."
I'm not alone, either. You can find it in several lists of the English language's biggest travesties. It's a holdover from the heyday of lame Web 2.0 portmanteaus, alongside "webisode," "netizen," and "listicle."
However you feel about the word, the webinar itself is anything but dated. The more work moves online, the more vital webinars become for drawing new clients (and keeping the old ones).
Despite this, it sometimes seems like no one's fully figured out how to properly support webinars. Some software is inaccessible, some is unreliable.
Can Demio, a browser-based webinar tool by Banzai, finally bring the best of both worlds? Let's take a look.
What is Demio?
Founded back in 2014, Demio promises a solution to the user-unfriendly world of webinar tech. There are definitely new developments in the webinar world, especially after the pandemic. Still, some of the features Demio intends to fight, like requiring guests to download software to join, are still par for the course.
Demio's solution: host webinars straight from your browser. In the age of SaaS dominance, you don't need an app taking up space on your computer to access the software tools you need. Demio offers webinar tools built for the SaaS marketplace, but with convenience and quality that anyone can appreciate.
Getting started with Demio: Free trial and pricing
Since Demio is a SaaS company, getting started is as simple as heading to their site. Not sure if it's right for you? They offer a 14-day free trial to get acquainted with Demio before you go all in.
Beyond that, they offer three tiers: Starter, Growth, and Premium.
The Starter tier is recommended for people and businesses just getting started with webinars. It allows for only one host and has a 3-hour, 50-attendee limit on sessions. $34/mo billed annually or $49/mo billed monthly.
The Growth tier caters to mid-sized and growing companies. On top of the Starter features, it allows for custom branding, automated events, and lets you keep track of registrations. You can have up to 5 hosts on your account, 150 attendees, and 8-hour sessions. $69/mo billed annually or $99/mo billed monthly.
Premium options for large companies and enterprises can be custom-built for your team's needs. They allow for unlimited hosts and sessions of up to 10 hours with as many as 1,000 participants.
Demio's free trial requires no commitment or credit card details. Just sign up, fill out a brief survey on how you plan to use the app, and you're golden.
Demio features
Dashboard
When you sign in to Demio, you're greeted with a friendly dashboard, complete with a list of all your scheduled sessions.
First nitpick: the dashboard has two tabs, Schedule and Events. I appreciate the ability to see a scroll of upcoming events right away, but you have to tab over to Events to create a new session. Can't these just exist in one tab?
Events
You can create three types of events: Standard, Series, and Automated.
Standard events are what you probably picture doing when you use a webinar service. You create a standalone webinar or series that people can sign up for and attend at a scheduled time.
Series events differ from Standard in that people are auto-registered for every session. With Standard events, people can choose which ones they'd like to attend. Series creates an ongoing list, making it perfect for internal conferences.
Automated events work the same way as standard events, with one key difference: sessions are pre-recorded and available on demand. This is one of Demio's more unique features. Uploading pre-recorded content and having it play passively is a great way to get more engagement.
Webinars
Before you get started, you can check out the Customize tab in your event editor to change details.
One of Demio's big advantages over tools like Zoom is the ability to customize your event in advance. You can add pre-made presentation materials and polls, as well as customize the registration process.
Once you're ready to get started, you can join your session in the Schedule tab. The layout is familiar, with speakers' video taking up the left and center while the chat tab takes up the right side.
Only one person can be "on stage" at a time, but you can also add and access materials like slides and videos with the middle button on the bottom toolbar. Meanwhile, the + icon next to the chat box lets users access polls, links, and handouts.
Reports
After you close your session, you're taken back to the event's settings. Tab over to Activity to view an attendance report for your session. The stats are fairly simple, but they give you an idea of how many people registered, how many attended, and how long they stuck around.
You can also view a list of participants along with their emails, including who registered, who showed up, and who missed it. Download the lists as CSV files and you can follow up with your audience.
Integrations
I'd honestly like to see a little more variety from Demio's integrations. On the one hand, their tilt towards martech integrations makes sense. Webinars are generally used for marketing, and being able to connect with Keap, Mailchimp, or your CRM of choice has obvious benefits.
Still, I think there's a lot more potential to be had with connecting different software to a video conferencing tool. Translators, editing tools, OBS… the sky's the limit.
Perhaps the most useful integration is with Zapier. Their micro-integrations let you connect to PayPal, Gmail, Slack, and more.
Conclusion: Is Demio worth it?
If you're seeking a platform to create engaging webinars, Demio is a great place to look. It's as intuitive as they come, with a number of unique features that set it apart from the competition. Even among browser-based video tools, the fact that it works on any browser puts it ahead.
As of now, Demio is completely focused on webinars. It's a leader in that market, so they're clearly doing something right. Where it disappoints, however, is where it feels too laser-guided towards marketing. By just slightly expanding a few features (integrations, reports, in-call elements), I think Demio's potential could be that much greater.
PROS
Quick, easy setup
Works in any browser
Custom branding options
Interactive elements
Unlimited sessions
Automated events
Good customer service
CONS
Few integrations
Limited reports
Lack of different event types
Overall rating: 8.9/10 🥳
Ready to give Demio a try? Sign up here.
Review: Jurassic World Dominion
Is it the worst movie of 2022?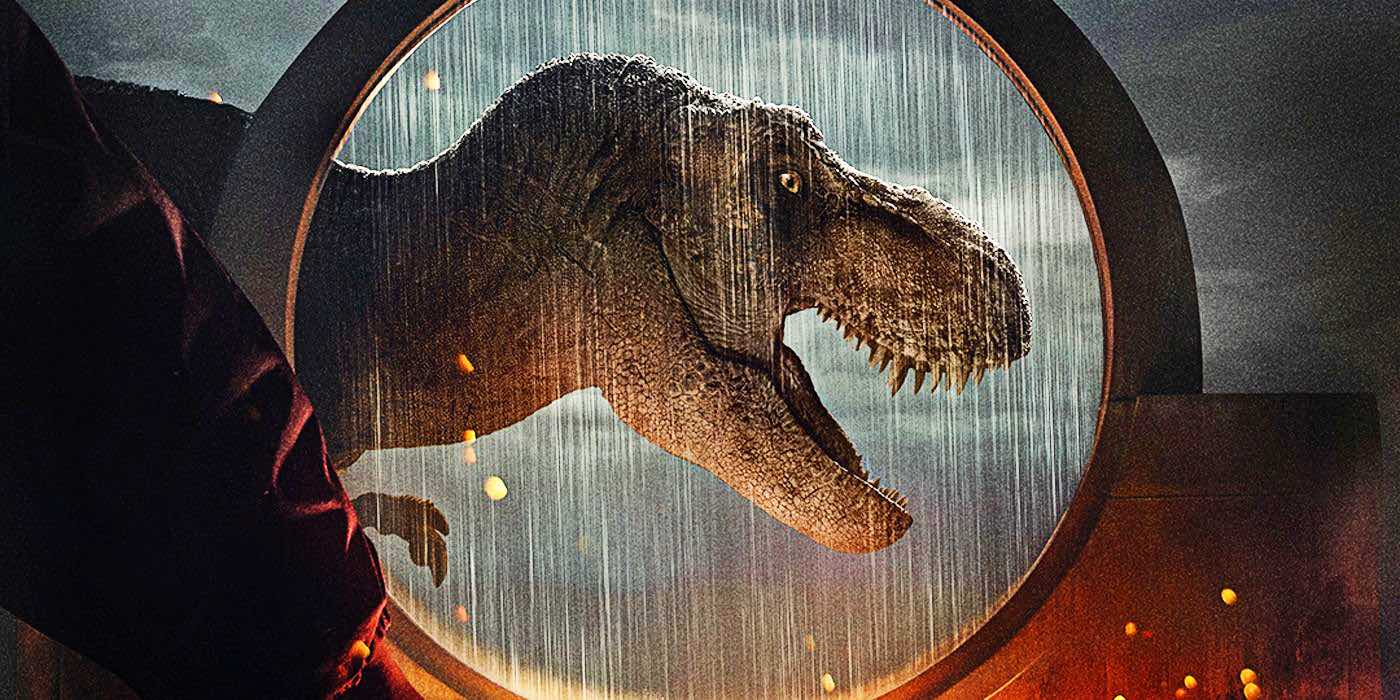 The Jurassic World trilogy makes little effort to hide the fact that it follows the blueprint of the Star Wars sequels.
Sure, Jurassic World preceded The Force Awakens by a few months, but the bones are all there. Start with a reintroduction that rehashes the original story, go left with a new director on the sequel, then bring it all home with a big legacy finale.
There's just three problems:
While I appreciate Jurassic World's cynical subtext, it's no The Force Awakens.
Interesting foray into small-scale horror aside, Fallen Kingdom doesn't come close to The Last Jedi as a piece of cinema.
As irreparably bad as The Rise of Skywalker is, it's no Jurassic World Dominion.
It could definitely be said that Dominion takes notes from the sort of roller coaster filmmaking attempted by Rise of Skywalker and fine-tuned by Spider-Man: No Way Home. Story beats come and go, with instant emotional gratification at the forefront. References to the classic movies supersede plot, characters, even action.
But as many head-scratching decisions as there are in Rise of Skywalker, they generally become clear once you apply this framework. Jurassic World Dominion, on the other hand, undermines its very premise almost instantly. This sets up a carnival of disappointment where literal dinosaurs are a light seasoning and metaphorical dinosaurs roam the Earth.
This popular tweet opines that the Jurassic Park franchise has consistently bungled an inherently winning premise. Before seeing the new film, I was ready to argue that "dinosaur chomp chomp human" is actually not much of a movie once the novelty of dinosaurs wears off.
Whether or not you feel the same, it's hard not to argue that Dominion is wasteful on the dinosaur front. Fallen Kingdom ended with the promise of dinosaurs set loose on human society. This movie's opening newsreel lets us know that the problem is now 80% under control. The animals wreaking havoc in this film are not lifesize dinosaurs, but squirrel-sized locusts.
Truly, only the mind behind The Book of Henry could bring you a Jurassic Park movie where the primary enemy is locusts. Director Colin Trevorrow teased the new Giganotosaurus character as the dinosaur equivalent of the Joker. As insane as that already sounds, the truth is even more absurd: the Giga appears in all of two scenes before her climactic showdown with the T-rex.
This is the film's main issue: in a film meant to deliver on the promise of a Jurassic world, the dinosaurs are never more than set dressing. Instead, we follow the anemic adventures of Jurassic World's new protagonists alongside Jurassic Park's iconic trio. The latter have somehow all turned into Mr. Bean since we last saw them.
Goldblum gives Goldblum, Dern gives Dern, but you'd swear that Sam Neill hasn't acted since 1993. The only person who looks less happy to be here is Chris Pratt. He's gotten so miserably bored of being the biggest star in the world that he's now exclusively interested in voice work and streaming shows that don't exist.
It's almost not worth talking about Bryce Dallas Howard, who's played a completely different character in each of these movies. The movie gets a bit of juice out of Campbell Scott, who replaces disgraced actor Cameron Thor as the weaselly Dr. Dodgson.
If it seems like there's too many cooks in the kitchen, you don't know the half of it. I haven't even gotten to the cloned child from the previous movie (now a jaded teen played by Isabella Sermon) or the helpful rogue agent of BioSyn (Mamoudou Athie). There's a sliding scale of importance, but Dominion certainly has no fewer than six protagonists.
There are fleeting moments of joy in this movie, but nothing to write home about. All told, this Jurassic World trilogy has amounted to a multi-billion-dollar wash. Part of it is the lack of a Spielberg at the helm. Part of it is the groundbreaking visual effects of the original, which no follow-up could ever match.
Still, there's more to it than that. Story, character, dialogue, pacing, every element of this series seems out of whack. On a level, Jurassic World was a cynical commentary on reboot culture. But they always knew they'd have to try to bring it all home with this finale. The premise is flawed, but the ideas are truly rotten.
Will a torrent of bad reviews have an effect on this movie's numbers? Maybe, maybe not. The last two made a billion each, and our current choked-out film market leaves it with less competition.
One can't help but wonder if new streaming releases like Fire Island and Hustle could've eaten away at Jurassic's returns with a wide theatrical release. Instead, its only competition are indie releases like Neptune Frost (an Afrofuturist musical that's much more worth your time).
Jurassic World Dominion is poorly-written, poorly-acted, and even poorly-lit. But above all, it's poorly-conceived, a perfunctory sequel to a franchise of obligation. Jurassic World: Fallen Kingdom made a billion dollars four years ago, and most of us would be hard-pressed to even remember the title. The two kids who were the main characters of Jurassic World don't even appear in this one!
Even fans of Jurassic World and its iconic characters like Owen Grady, Claire Dearing, and Maisie Lockwood (100 points if you can remember who that is) will struggle to enjoy Dominion. Worst movie of 2022? Maybe, but definitely the least worth your money. F
Jurassic World Dominion is now playing in theaters.