How To Prepare Yourself For A Job In Tech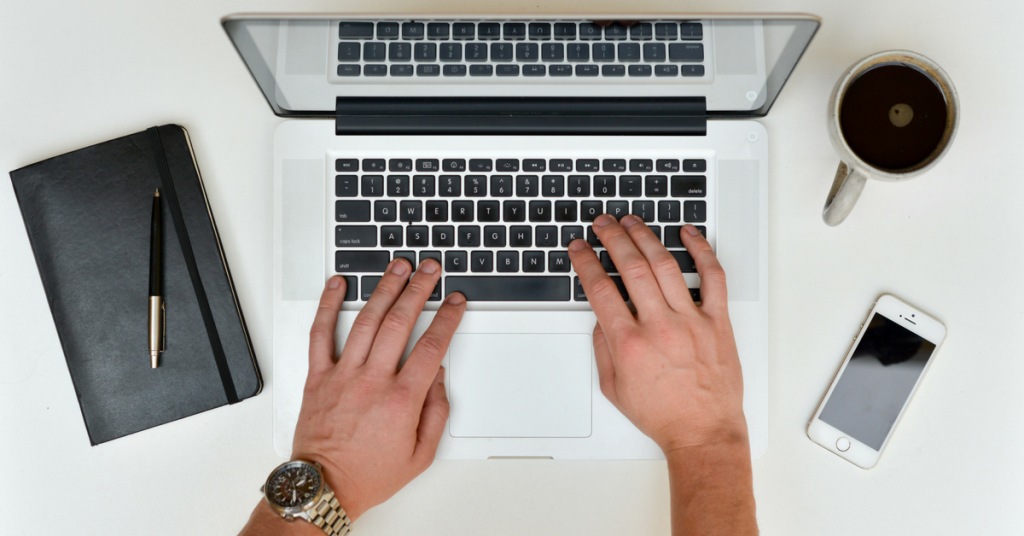 Technology has transformed the way we live our lives and is set to achieve what was thought impossible a decade ago.

In today's digital world, every sector is somewhat dependent on technology. So, if you are interested in making a career in technology, there is no limit of options. It is estimated that more than 10 billion smart devices will be connected to the internet by the year 2020, which will create more job opportunities in the technological field.If you are planning for a career in tech, you need to plan it meticulously and keep yourself updated from time to time. You need to identify the right opportunity and make yourself stand out from the competition. Most of the well-known tech companies have a complex recruitment process to hire the right candidate. Your resume should be unique to get noticed in the crowd. You should also work hard and have diverse skillset to excel in the interviews. Here are some strategic tips for you to make it big in the tech industry.
Gain knowledge
If you want to attain success in the tech field, keep your basics right. Most of the tech companies look for good technical expertise. Keep your knowledge bank up-to-date with all the technical know-hows and latest innovations. You need to understand and master technology to contribute successfully. In-depth technical knowledge can definitely put you ahead of your competitors.
Passionate about technology? – Share it
Recruiters and hiring managers look for talent who passionate about technology. If you research on a tech issue, share it on a blog or tweet it and get noticed. If you are particularly passionate about cloud computing, UI design, or data analytics, share it on your blog or LinkedIn page. Your passion and activities throw more light on your personality and increase your employability.
Get ready to face the interview anytime
Tech companies recruit talent quickly. They look for dynamic individuals for their companies who are agile and mobile. So, keep your resume handy and visit various career fairs or online job portals regularly to know more about the tech companies and their recruitment procedures. If your skills match with a position, keep yourself ready to face the interview anytime.
Do your homework
It is important to know about your prospective employer. Wikipedia or LinkedIn are great sources to gather all the information about companies. Show some interest about the company and its work culture in the interview and you may have a better chance to negotiate your salary.
Ask questions
The biggest hurdle to get a tech job is to clear the technical round of an interview. The hiring managers evaluate you on your ability to solve real-world problems quickly. They also try to judge your knowledge and skills. The technical round consists of solving puzzles, brain teasers, coding challenges, and group discussions. However, your communication skill will definitely be the deal breaker in the interview. Interviews are always a two-way street. Ask some thoughtful questions to the employer about your role and your future in the company. Your interviewers do not know why they should hire you. So, you need to run an extra mile to prove yourself.

After you bag a role of your dreams in the tech industry, do not stop learning about the latest trends and keep yourself updated. It can always keep you ahead of your competitors. A good work experience allows you to choose a better role in the industry.
Interview: This NASCAR Driver Started His Own Multi Million Dollar Business Success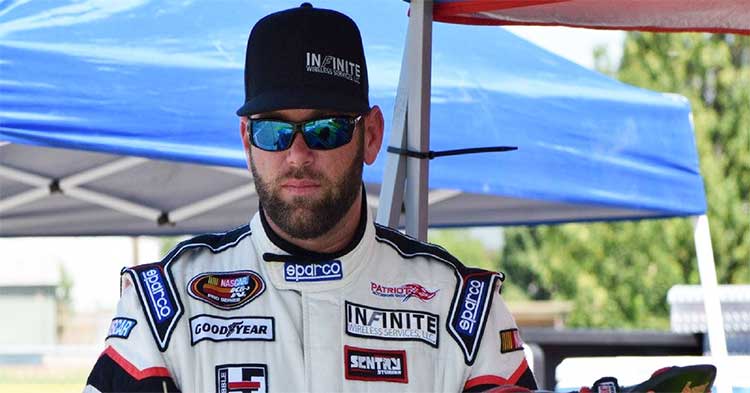 A man influenced by business success, Salvatore Iovino
races toward his goals
, whether it is in business or motorsports. Like a true entrepreneur, Salvatore began his journey at the age of 18, climbing cellular towers across the country. Since then, he started his own business, Integrated Tower Services LLC, and has turned it into a multi million dollar company. No matter the business success or obstacles in his path,
one thing stays constant
. He will always be racing. See how he is able to juggle it all in this exclusive interview.
Tell me about your business success.
Integrated Tower Services LLC is a telecommunications company that provides full turn key solutions for carriers such as Verizon Wireless, AT&T, T-Mobile etc. To give you a better idea of full turn key services. We are the guys that are climbing towers and installing Antennas, Fiber and even building the tower from the ground up. With thousands and thousands of towers across the United States and even the world in what is claimed a very small industry, it's only estimated with roughly 15,000 tower climbers across the US. That makes for a very busy fast paced customer serving industry. We are indirectly responsible for cell phone service areas and rural areas. Basically, without companies like Integrated Tower Services none of would have cell phones. It's a high demanding, risky career as safety is always our #1 priority. Since, telecommunication companies are the backbone to our cell phone service, that means we are on call 24/7 seven days a week. This includes holidays and disaster relief.
Success. I always want to be successful at everything I do. Sometimes, I'm not always as successful as I wish, but that just means you have to work harder. When I see my teammates, friends, colleagues being successful, that is an inspiration for me. Giving back, encouraging others and inspiration all work together hand in hand. Helping a friend reach their goals by encouraging them, is inspirational for me. Being supportive to friends and family is inspirational. Helping colleagues through advice and hard work is inspirational to me because it shows working together or working alone but at the same time helping others is rewarding for many people other than just myself, and that is inspirational.
How do you stay motivated?
Motivation is one thing I think I have truly blessed with the man upstairs. My motivation is a passion. When I set out to do something, I dive deep into it. I can never do anything partial, maybe that is a little OCD, I don't know. But, whether it's racing or my business, when I set forth a goal, I work very hard to reach that goal, even if there are setbacks along the way. Sometimes I will envision a big picture goal. For example, One day I want to race in the Sprint Cup Series. That is a big goal that will take time, no doubt. But if you make goals within the big picture goal, then you are being successful along the way to your overall original goal. That will leave you with encouragement and inspiration along the way. So make several goals, not just one and will you are successful that will motivate you and if you aren't a business success as you had wished then motivate yourself to another stepping stone goal. Just don't give up.
What is your day to day like?
My day to day is usually pretty busy. I travel just about every week for racing. Whether it's NASCAR, Drag Racing, or Dirt Track Racing, there is racing all the time. So I am always on the go. With this, I still carry the responsibility of my business. Luckily, I am blessed with technology in my time era, so that enables me to work and communicate while always being on the go. I only average about
5 hours a sleep a night
. I'm not so blessed in the sleeping aspect of life, my schedule doesn't allow for it and hasn't for a long time, so I believe I just have became accustomed to it. But, I never start my day without coffee, it's a must. From there my obligations will include Emails, Social Media, Photoshoots, Interviews, Videos, Meetings, Speaking Engagements, Charity Work, Kids and Family.
What is some advice you can give to aspiring business owner who wants to be a business success?
Be prepared for setbacks, be prepared for struggles, be prepared for stress. You must dedicate yourself full-time to what you want to accomplish, make a big picture goal, and make stepping stone goals for along the way. It won't be easy. I've found it more difficult to be a business owner as my company grew. The more your company will grow, the more responsibility you will have, the more money it will take. You have to make risk, without risk, there is no reward. To become a business success, you must dedicate yourself to your customers, you must build on your goals. Keep setting goals, goal after goal. You have to be passionate about what you want to do. You have to love what you are doing. That passion will feed your motivation, your motivation will accomplish your goals, your business success will keep you motivated. You will then become an inspiration to others. Let everything feed on each other. Don't be afraid to ask for help along the way.
What are some obstacles you've overcome?
Too many to count or keep track of. You will or already have obstacles in your way on a daily basis. Become a bulldozer and push through it. Sometimes, you have to learn the hard way, I always did and still do. I haven't always been successful. I still don't consider myself successful, because I am still working towards my big picture goals. But, along my journey in life, I've been put in rough situations. My family wasn't wealth. I spent my late childhood putting myself in situations I wish I never have. Can't say I grew up on the streets, but where I grew up, it was very easy to become accustomed to a negative life style. For anyone, that is obstacle. Growing up as a teenager in Los Angeles can be rough. I've made plenty of mistakes along the way, but learning from your mistakes... I'll stop right there for a second. I want to emphasize something. You have to, it's a complete must, you must have the ability to learn from your own mistakes. Your mistakes are obstacles. You are going to make mistakes along the way without a question. I didn't finish high school, I kind of consider that an obstacle, a mistake for sure. But, years later, I worked towards and eventually received my GED. I think my best answer to your question is learn from your mistakes, they are obstacles.
What was your proudest moment?
Becoming a husband and a father.
How has NASCAR affected your life?
I don't believe it has affected my life in any way. I believe it has embraced it. It has given me a new passion.
What was your journey like in motorsports?
I have been very fortunate to have been blessed with setting and still holding several different records in a few of the different types of racing I am currently doing. It has been an awesome learning experience along the way for all types of racing. I wouldn't change any of it. Whether I am winning or losing, it has been very rewarding to me. It's been fun. I have had a ton of support. Support that has motivated me, motivation that fueled my passion to be successful in racing. It won't happen overnight, but believe, I am working on winning a championship sooner than later.
Where do you see yourself in 5 years?
Racing in the Sprint Cup Series hopefully!
Is there anything exciting happening in the near future?
Lots of racing and I recently just finished building a mini studio at my house. Soon, my website will have live feed access to all my races and I am working on building a youtube channel show called "Juggling Racelife with Family Life"
Quartz Bottle: The Water Bottle That Cleans Itself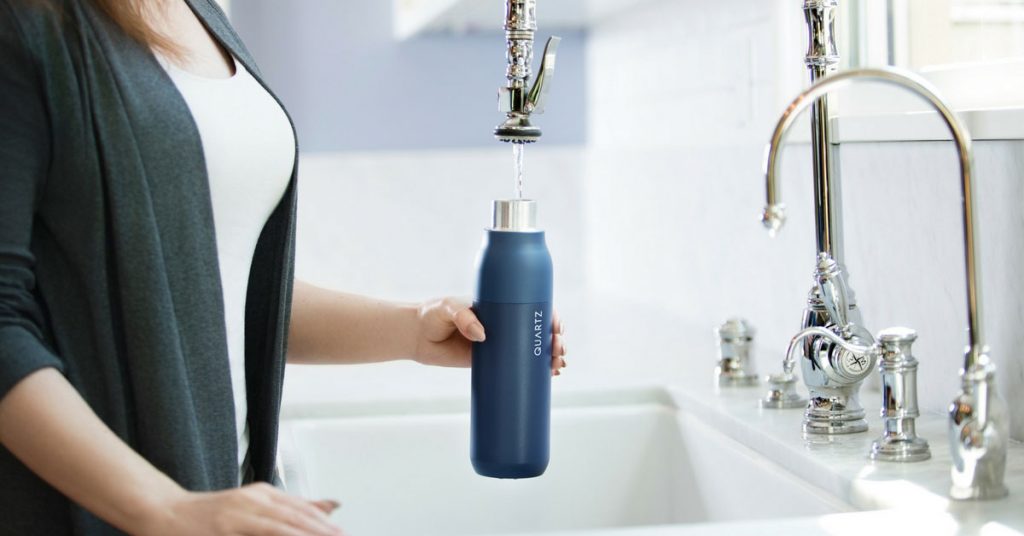 Maybe you've finally started getting serious about cutting down on soda and coffee and drinking more water. You may have taken some swigs from a reusable container and wrinkled your nose in distaste afterward. That's because cleaning water bottles can be challenging — and it's hard to do it as thoroughly as necessary. Who has time for cleaning tablets and specially designed brushes, anyway? The inconvenient necessity of keeping your water bottle clean is one of the main concepts behind the Quartz Bottle. How does it work and why should you put one on your must-buy list as soon as possible? Keep reading to find out.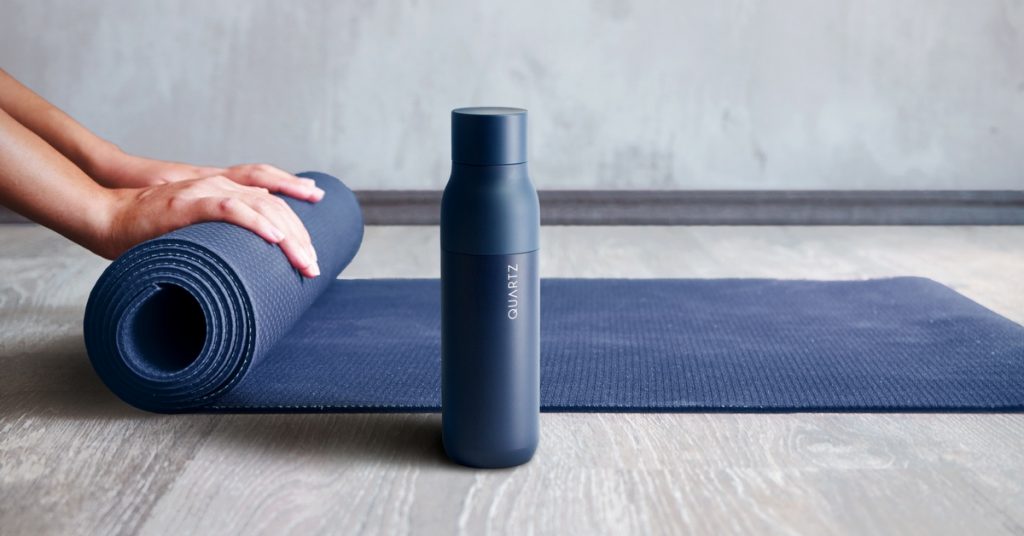 A Light Inside the Cap Cleans the Water for You
Sometimes, the most helpful components of an innovative product aren't the largest or most visible ones. The Quartz water bottle has a patented UV-C light inside the cap. You might not immediately notice it due to the product's sleek design, but it's arguably one of the hardest-working parts of the container.The light is a purifier that

neutralizes up to 99.9999 percent of germs in only a minute

. You can also choose between manual purification and a cleansing process that happens automatically every four hours. That latter option is especially helpful on days when you're trying to balance a schedule of yoga practice, taking your toddler to daycare, meeting your business partner over coffee and more — all while knowing you can't spare a thought for keeping your water clean.
The Co-Founder Has a Long-Term, All-Encompassing Mindset
While reading about the Quartz Bottle, you'll find that many of the selling points focus on making your life easier. By using the product, you'll enjoy constant access to water that tastes great and never have to deal with downsides like smelly bottles or cumbersome cleaning techniques again.However, Justin Wang, a co-founder of the company that manufacturers the Quartz, had an Earth-minded view when engineering the item, too. While writing a post about the bottle, he pointed out that

people collectively dump one million plastic containers into landfills each minute

.Also, if you like to consciously buy things that have large impacts by promoting the greater good, the Quartz is for you. The creators decided that 1 percent of every purchase gets donated to Charity:Water. The organization works to provide people around the world with improved access to safe hydration.
Design Scrutiny During Development
In another interview, Wang confessed having a very relatable problem. He successfully cut down on using disposable water bottles

but still found himself reaching for one

when another type of purified water wasn't available or the reusable bottle he had been using became too gross to use.Wang spoke to friends and found their experiences echoed his own. The Quartz water bottle was born when Wang decided to tackle the issues that made him use disposable containers despite better intentions.However, he and the rest of the design team understood it was necessary to poll people in the target market. Only then would they find out about the factors that could turn them into Quartz devotees versus individuals who try the bottle once and decide they don't like it. Some could fail to even get that far by coming to the conclusion there's no need to switch to another water storage product because the ones they own are good enough.First, Wang toted a 3-D-printed prototype of the Quartz for weeks and gradually tweaked it. While pretending to drink from it to mimic an actual user experience, he got weird looks but knew the process was necessary.Next, members of the design team talked to hundreds of people and asked them about characteristics they'd identified that could cause problems. The potential issues ranged from a too-wide opening on the top of the bottle to a cap that might not twist easily enough. After taking these issues into account, the designers had a product they felt met user needs and made them feel proud.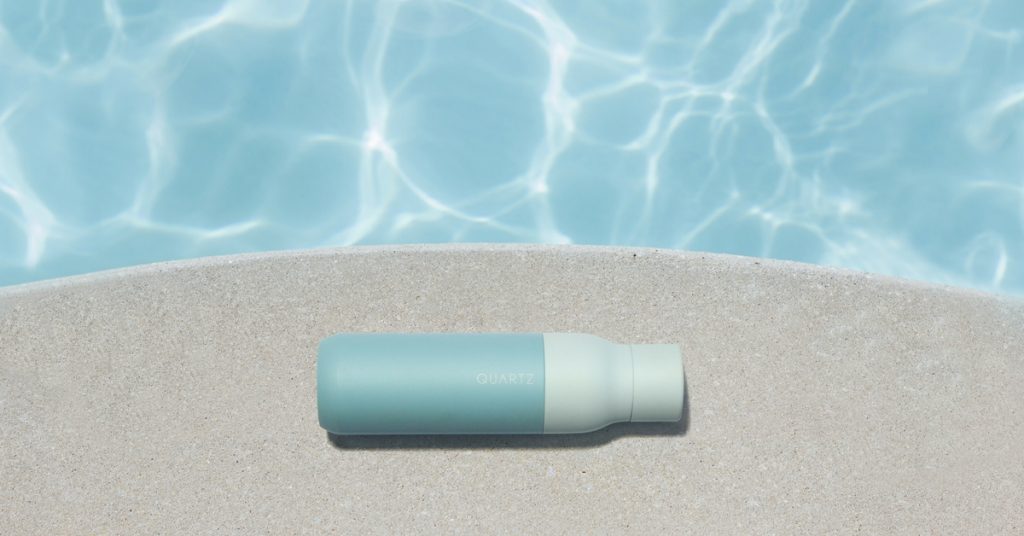 A Kickstarter Success Story Based on User Needs
If the story behind the Quartz Bottle fascinates you, you're not alone. One of the most impressive milestones in the product's history is how

it quickly achieved funding through Kickstarter

. In only a day, it earned 600 percent of the total amount necessary to bring the project to life.Most of the Kickstarter content speaks to the clearly defined needs users have. It mentions the double-insulated construction of each bottle that keeps water cold for 24 hours or maintains its warmth for half that amount. Kickstarter page viewers also got details about how their decision to buy a Quartz bottle could save them up to $1,000 per year that they'd ordinarily spend on bottled water.Then, what about people who felt uncertain about whether they'd remember to charge their Quartz bottles to make them keep working? Since each charge lasts up to two months, they only have to make reminders for themselves six times a year. Quartz bottles are compatible with USB outlets, too, so it's easy to power up the bottle while you're embarked on a road trip or otherwise away from home.Speaking of taking your Quartz bottle on the go, maybe you're a backcountry hiker or someone who otherwise needs to exercise special precautions before consuming water. If so, no worries! The Quartz has an adventure mode that increases the purification power for your peace of mind.All these features and others were part of the Kickstarter pitch, so it's not hard to see why the project gained momentum so quickly. Not surprisingly, then, many customers (12,758 backers, to be exact!) turned their desires into pledges.
How to Purchase a Quartz Bottle
You might think such a high-tech water bottle would be a substantial investment. However, you can

get yours for only $79 by pre-ordering it on Indiegogo

(Another site that helped the product secure more backers).Choose from several pleasing colors to pick one that suits your personality or intended use. Pre-ordering requires being patient until June 2018 to get your Quartz Bottle, but you know what they say about good things coming to people who wait.Regardless of your current opinions about conventional water bottles, Quartz might manage to change them. Justin Wang and his fellow designers worked hard to create a product that readily eliminated consumer annoyances.This dedication paid off with successful crowdfunding attempts — plus a significant amount of positive press from news outlets and early reviewers.

In several months, you might realize the Quartz Bottle makes you feel genuinely excited about drinking water and not polluting the planet while you're at it.
Memobottle Raises Over $30,000 On Kickstarter In Under 10 Hours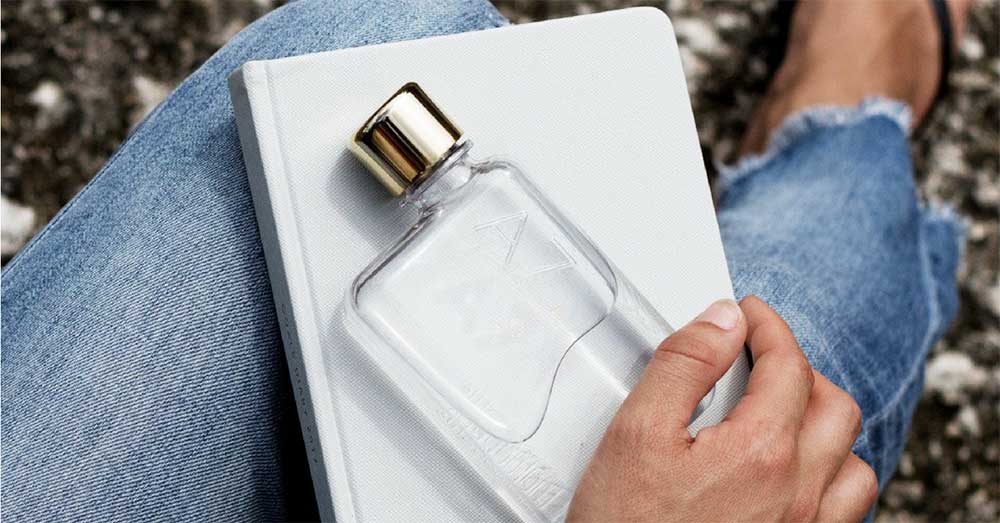 Jesse Leeworthy and Jonathan Byrt, the entrepreneurs behind Memobottle, designed a reusable plastic water bottle with a mission to decrease the use of disposable plastic water bottles and create a more sustainable society. Growing up in Melbourne, Australia they often saw heaps of disposable water bottles littering the beach. They decided to create a beautiful and reusable alternative to these disposable bottles. Their creations feature stylish design and durable construction to make them a solid accessory for everyday use.
The Memobottle features a flat, flask-like design that fits in pockets, bags, and purses. The bottles are made of durable Tritan plastic, are BPA free, and dishwasher friendly. They are suitable for hot or cold liquids, and are freezer safe. Coming in three different sizes, Memobottle is a convenient and sustainable alternative to plastic water bottles. Their

Kickstarter

campaign's success enabled them to sell the bottles in two new sizes. The slim Memobottle is a tall, elegant addition to a bag or purse. It holds 15 fluid ounces of water. The A7 Memobottle is the most compact. It holds 6 ounces of water and is perfect for kids and people on the go. Their existing

A5 bottle

holds 25 fl oz and retails for $36.Memobottle also has fun accessories like desk stands, lids, wrist straps and cases. Desk stands come in two dimensions and are copper plated. Lids come in matte black, copper, and stainless steel. Wrist straps and cases are made of leather.Their

Kickstarter

campaign is donating 1% of the money to a charity called

water.org

that seeks to increase access to clean drinking water in parts of the developing world. 1 in 9 people do not  have access to clean drinking water, and in developing countries without access to safe water and sanitation, women and girls spend an average of 6 hours a day collecting water. They are unable to attend school and stay trapped in a cycle of poverty. Water.org provides small loans to these families to enable them to access water easily and break the cycle of poverty.The mission, philosophy, and high quality products have made the Memobottle Kickstarter a resounding success with it raising over $45,000 of its initial $30,000 goal in just a few hours.