How To Prepare Yourself For A Job In Tech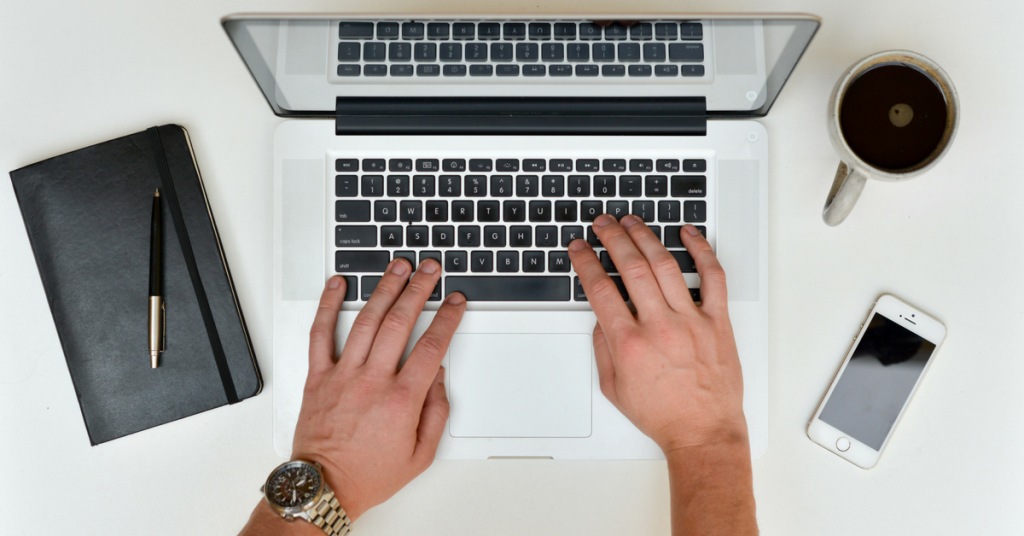 Technology has transformed the way we live our lives and is set to achieve what was thought impossible a decade ago.
In today's digital world, every sector is somewhat dependent on technology. So, if you are interested in making a career in technology, there is no limit of options. It is estimated that more than 10 billion smart devices will be connected to the internet by the year 2020, which will create more job opportunities in the technological field.
If you are planning for a career in tech, you need to plan it meticulously and keep yourself updated from time to time. You need to identify the right opportunity and make yourself stand out from the competition. Most of the well-known tech companies have a complex recruitment process to hire the right candidate. Your resume should be unique to get noticed in the crowd. You should also work hard and have diverse skillset to excel in the interviews. Here are some strategic tips for you to make it big in the tech industry.
Gain knowledge
If you want to attain success in the tech field, keep your basics right. Most of the tech companies look for good technical expertise. Keep your knowledge bank up-to-date with all the technical know-hows and latest innovations. You need to understand and master technology to contribute successfully. In-depth technical knowledge can definitely put you ahead of your competitors.
Passionate about technology? – Share it
Recruiters and hiring managers look for talent who passionate about technology. If you research on a tech issue, share it on a blog or tweet it and get noticed. If you are particularly passionate about cloud computing, UI design, or data analytics, share it on your blog or LinkedIn page. Your passion and activities throw more light on your personality and increase your employability.
Get ready to face the interview anytime
Tech companies recruit talent quickly. They look for dynamic individuals for their companies who are agile and mobile. So, keep your resume handy and visit various career fairs or online job portals regularly to know more about the tech companies and their recruitment procedures. If your skills match with a position, keep yourself ready to face the interview anytime.
Do your homework
It is important to know about your prospective employer. Wikipedia or LinkedIn are great sources to gather all the information about companies. Show some interest about the company and its work culture in the interview and you may have a better chance to negotiate your salary.
Ask questions
The biggest hurdle to get a tech job is to clear the technical round of an interview. The hiring managers evaluate you on your ability to solve real-world problems quickly. They also try to judge your knowledge and skills. The technical round consists of solving puzzles, brain teasers, coding challenges, and group discussions. However, your communication skill will definitely be the deal breaker in the interview. Interviews are always a two-way street. Ask some thoughtful questions to the employer about your role and your future in the company. Your interviewers do not know why they should hire you. So, you need to run an extra mile to prove yourself.
After you bag a role of your dreams in the tech industry, do not stop learning about the latest trends and keep yourself updated. It can always keep you ahead of your competitors. A good work experience allows you to choose a better role in the industry.
A Day In The Life Of A New York City Super-Connector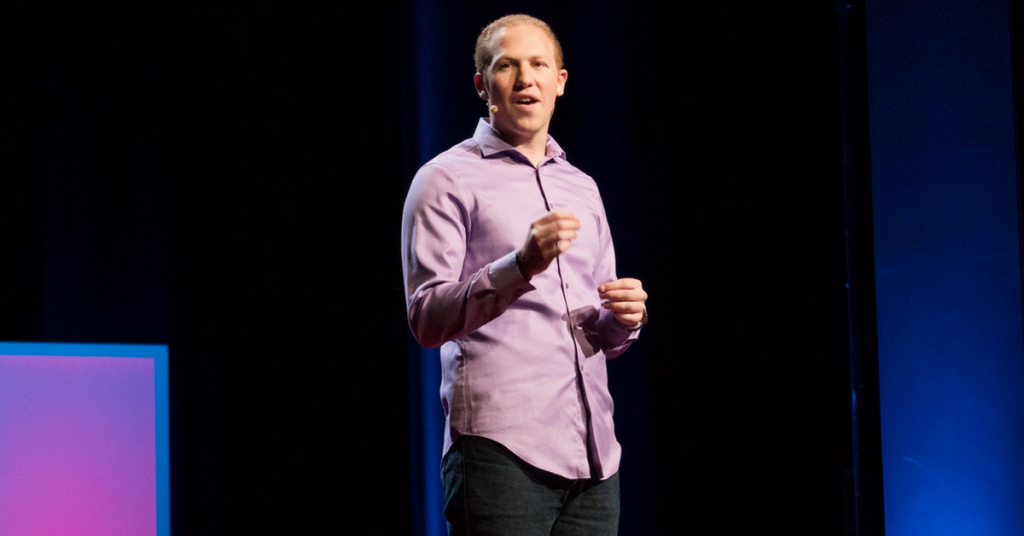 Ever wondered what it is like to meet your favorite social media superstars or interview your favorite startup founders? What if you could meet almost anyone you wanted and spend hours learning about their ideas, business-building strategies, and life stories? We caught up with entrepreneur, TED speaker, and award-winning author Jared Kleinert last year as he was interviewing contributors for his new book 3 Billion Under 30 and asked him to document "a day in the life" in order to learn firsthand how he's been able to become USA Today's "Most Connected Millennial" and "The Most Connected 'Kid' You Don't Know (But Probably Should)" according to Inc. We see our favorite personalities on YouTube or Instagram, or obsess over new startups and try to meet them for coffee, but to no avail. Sure, it would be cool to get a selfie with these people or include them in your snap story, but what if you could make friends and do business with them? Jared has, and by following him, we can learn to do the same ourselves.
[Enter Jared Kleinert]
At 10 a.m., I walk up to the Hyatt on 45th street and meet Jason Liebman, of the producers of my new web series, Stories From The 3 Billion Under 30 (whose co-producer is Roberto Blake, a well-known creative entrepreneur and social media influencer). We are here to interview Furious Pete, a YouTuber who has over 5 million subscribers as well as an entrepreneur, sponsored bodybuilder, competitive eater, world record holder in multiple categories, author, TV show host, and cancer survivor. We go up to the 20th floor and enter Pete's hotel room, chatting with his fiance Melissa who is about to (bravely) take on Times Square in search of coffee while we record two interviews – one to include Pete in my next book and one to include him in the web show.
The day hasn't even started yet and I'm already humbled. After this, we have interviews with a VC-backed startup founder, co-founder of a non-profit impacting over 50,000 high school students across seven cities, one of the most connected individuals in the business world who runs an event series that is harder to get into than Harvard, the head of a media company with millions of social media followers and tens of millions of monthly unique views on their website each year, and dinner with a good friend and well-known Instagram influencer making over $50,000 monthly from her "side hustle".
Back to Furious Pete, we spend the next ninety minutes reflecting on his story – from overcoming anorexia when he was younger to his work, lifestyle, and even the German TV show he hosts despite only speaking English and coming from Polish descent. We laugh over my eggs-and-pancakes-themed socks and exchange a furious fist bump in between interviews. All it took to get access to this social media influencer was an introduction from a mutual friend and a ten minute phone call beforehand. Now, we were becoming friends in the moment and finding new ways to help one another. He even pulled out his camera as we walked out and caught footage for his vlogs, which as a stand-alone YouTube channel has over 500,000+ subscribers. I'm just happy I shaved this morning.
In the subway back to my office in the Financial District, I send a 30 second video message to happiness researcher and Snapchat influencer Virginia Salas Kastilio, who I've already interviewed for the web series and chronicled for 3 Billion Under 30. We met at SXSW while wearing banana costumes and leading the world-record-breaking attempt for most dancing fruit in one place (or something like that). It's her birthday today, and I make it a point to call people or send a personal message of admiration as much as possible in a world where everyone else resorts to impersonal posts on Facebook. I record and send the video right as we enter the Q train heading downtown and before I lose wi-fi for the next twenty minutes.
Waiting on the 17th floor of Wework as we walk in is Layla Tabatabaie, lawyer-turned-startup founder who is working on three completely different projects right now. She has her investor-backed startup BarterSugar which helps companies trade professional services with one another, TaleMonster, which is still in beta and aims to assist content creators in sharing works of fiction with readers who can "choose their own adventure" and change what they read in real time based on different jump-off points in the story, and Drinking Press which is a podcast covering history and culture through different drinks of choice (so far, they've recorded episodes while drinking whiskey, picklebacks, and Soju, a Korean spirit which is currently one of the most popular drinks in the world).
We need to be finished with our interview at 1 p.m. in order to travel back uptown to interview Kanya Balakrishna, the co-founder of The Future Project who was introduced to me by a professor and researcher at the University of Pennsylvania. He, like global bestselling author Tony Wagner, Sir Ken Robinson, Cleveland Cavs owner and billionaire Dan Gilbert, Alicia Keys, Deepak Chopra, and others support this nonprofit, which works with over 50,000 students in schools nationwide to help them identify projects they can work on to help them see a brighter future, and so I'm really excited to interview her both for the book and for the web series we've been shooting all day (we record episodes in batches, typically each Thursday).
We wrap up, share big hugs with Layla, and grab protein bars from the market downstairs. Considering my newest marketing consulting client is Ample, a 500 Startups company that raised $70,000 on Indiegogo in its first two day and went on to raise over $367,000 in one month for its "meal-in-a-bottle" solution to help people gain optimal nutrition in a rush, I'm already feeling guilty, but alas, the show must go on and we are otherwise going to be late for yet another subway ride.
About a half hour later, we walk into The Future Project offices. Apparently, yesterday was Kanya's birthday, and so there are signs and pictures of her all over the office with words of admiration from her team and program alum. We're a few minutes late, and squeezed in a 3:30 p.m. meeting after this, so we only have about forty-five minutes to do two interviews and learn how The Future Project has corralled so much support in such little time.
As we head down the elevator, I check my email to see that New York Times bestselling author Dave Kerpen has just published an article about me saying that I'm "The Most Connected Kid You Don't Know Yet (But Probably Should)" and sharing my "5 Strategies For Quickly Building An Influential Network", which are the reasons to why I've been running around the city meeting all these incredible people today.
I quickly post the article to Facebook, shout out all the mentors and friends I mentioned in the interview, and retweet some of the comments readers have already shared online. Apparently, my next interviewee Jayson Gaignard has already seen the post and commented on my Facebook status, so the pressure is on!
We enter another hotel near where we had our first interview this morning (why is everyone staying near Times Square?) and see Jayson in the fourth floor lobby. Jayson Gaignard is the founder of Mastermind Talks, one of the most exclusive events each year that hosts thought leaders like Tim Ferriss, Dave Asprey, Gary Vaynerchuk, Lewis Howes, Marie Forleo, and is harder to get into than Harvard with a less than 1% acceptance rate for the thousands of entrepreneurs attempting to get into Jayson's events.
Much to my surprise, I learn that Jayson is still only 30 (turning 31 next week) and so I offer to include him in my next book, prompting us to dive into two interviews and spend the next hour-plus chatting about how to build super-powered networks. I'm geeking out and am again humbled – Jayson is where I want to be in a decade, running a seven-figure business with a network that influences millions in industries ranging from tech to internet marketing and publishing. This article may as well be a day in his life, but I digress.
We are running over our hour time allotment because we are having fun and sharing so much practical advice with our eventual audiences, and he has a meeting with none other than investor and author James Altucher right after we wrap up.
Ten minutes later, I'm meeting James for the first time (I've been a big fan of his work for over a year, and even gave his book Choose Yourself to my mom) and giving my goodbyes to Jayson, a new friend, book contributor, and web show interviewee all wrapped into one.
5:30 pm is when I finally stumble into my office again. The crowd has cleared on this Thursday night and I'm left relatively alone to choose a conference room in which to set up for my next interview, which isn't until 8:00 pm and is over Skype.
In the meantime I reach out to potential contributors for 3 Billion Under 30, the follow-up to my first book 2 Billion Under 20 which was voted the #1 Entrepreneurship Book of 2015. So far, everyone from entrepreneurs running 7, 8, and 9 figure businesses to pro athletes, Guinness World Record holders, venture capitalists, industry-leading designers, corporate intrapreneurs, and others have sent me their stories so I can share them with the world and encourage our generation to act on their passions in life and unite in solving the world's most pressing problems. Zappos CEO Tony Hsieh called my last book, "a challenge to young people across the globe," and I'm increasingly getting more excited about 3 Billion Under 30 because it is shaping up to be the blueprint to accepting such a challenge.
Soon 8:00 p.m. rolls around and Joel Brown from Addicted2Success.com hops on the line. In a few short years, Joel has grown his media company to social media accounts that collectively have millions of followers and an annual unique visitor count of over 50 million. I used to write for his outlet, and now get to hear his most recent story to be shared in my book about struggling with TSA to re-enter the country after temporarily leaving the U.S. to head to Mexico for a friend's bachelor party (he's here on a six month visa from Australia). I'm glued to the screen as he shares the experience and how we was kept in a deportation chamber for twelve hours because the officers didn't understand how he makes money online.
40 minutes we wrap up, wave goodbye via video chat, and I walk out to the shared area in our office to see Alex Wolf, a good friend, Instagram influencer, and entrepreneur who is here to grab dinner with me on Stone Street, the famous restaurant strip near Wall Street that fortunately happens to be right behind the building. Alex has grown various Instagram accounts totalling over 260,000 followers and has a business generating over $30,000 monthly that she doesn't even run anymore (she has since hired a CEO to run the brand BossBabe she became famous for in order to grow a stronger personal brand). Earlier this week she was named one of Fast Company's "Most Creative People" in business, and so just as I have been all day, I'm just happy to be here. We wrap up at around 10:30 pm and I head back to my office to send out my free daily "Millennial To Watch" newsletter (where I cover impressive peers of mine from all different backgrounds and industries) before heading back to Brooklyn and calling it a night.
Not every day of mine ends up like this, but I've set up projects like 2 Billion Under 20 and 3 Billion Under 30 that force me to meet interesting, exceptional talents given that all my work revolves around identifying, befriending, and connecting top-performing Millennials so I can help educate companies about how to best engage our generations and educate the public about why young people hold more power today than ever before.
I share this not to impress you, but to impress upon you that you too can create these connections and build a network that wants you to be successful and values your unique input. If I can build a 100% self-made network like this in less than five years, imagine what you can do if you take the time to develop a career around providing others with as much exposure, support, and rewards for their work as possible.
Help others by bringing awareness to their work and the stories they have to share, and they will certainly help you in return.
Top 5 Coworking Spaces in Philadelphia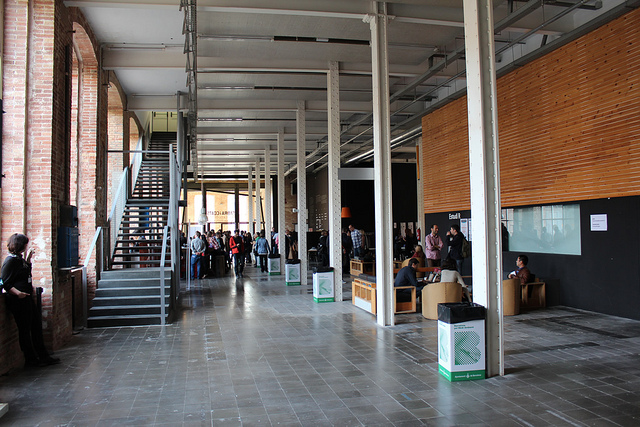 Looking for a great place to build your startup or run your company?  Renting an office can be expensive and eat up a lot of your mental real estate causing unnecessary headaches.  Instead give shared coworking spaces a try.  The idea is simple, coworking space is an open-concept office that everyone shares.  There are private offices, but most of the common areas and resources in the office are shared.  We've gathered a list of the top 5 coworking spaces in Philly for you to check out and grow your business.
WeWork Philly
Benjamin's Desk
Pipeline Spaces
Indy Hall
City Soho
Why Millennials Are The Best Entrepreneurial Generation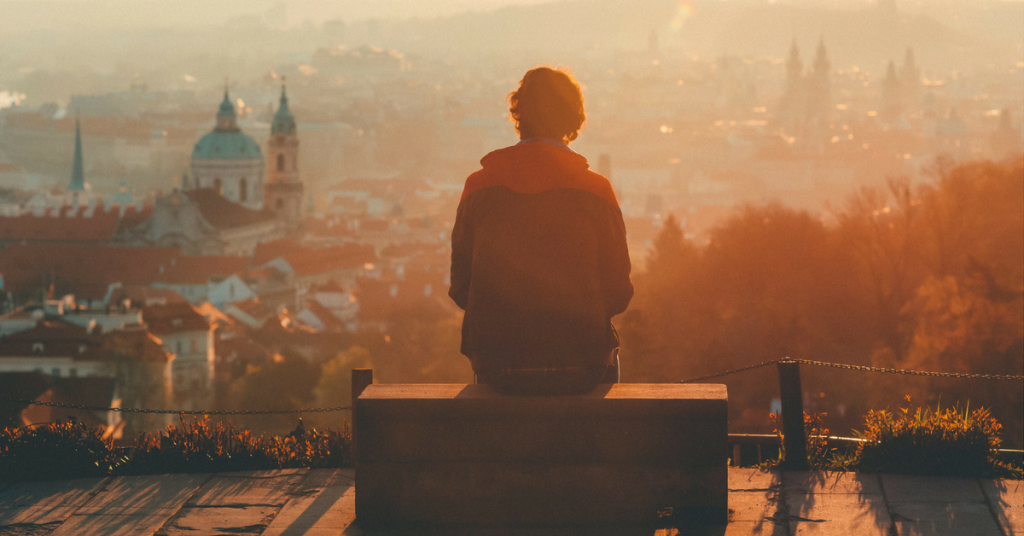 Why Millennials Are The Best Entrepreneurial Generation ? "Millennipreneurs", the amalgamation of millennial and entrepreneur are the exciting, new generation of savvy, young, and creative individuals that are taking the world by storm. Millennials are disregarding the path laid out for them by the Baby Boomers. They don't like to wait their turn on the corporate ladder. They are looking for or inventing ways to start their own business. This is not really surprising since millennials inherited a flawed world, and they want to repair it. For them, everything is about now. These are just some of the characteristics that make them good entrepreneurs. Here are other reasons why they make the best entrepreneurs.
Start Young
Compared to baby boomers, millennials start young. According to studies, the average age this group considered starting a business is 29.4 years old and actually started a business at 31.1 years old. Millennials do not only start early, they also launch twice as many businesses compared to baby boomers, making them the best entrepreneurial generation.
Advanced Technology
Nowadays, the technology sector is a good industry to take advantage of. With apps, technology, and gadgets becoming vital to their generation, millennials have more opportunities to take advantage of. They are talented in technology and have knowledge in coding and other IT skills. This means they have more virtual opportunities to turn into physical dollars, once again qualifying them to be the best entrepreneurial generation that can adopt advanced technology.
Work Together
Millennials like to work together in the form of collaboration and thrive on feedback. Nobody works alone in a bubble, so everyone's skills can be pooled around to get the best results. The older generations are usually more territorial about their ideas but millennials are the opposite. Millennials like an open floor plan for their offices and like physical communication. Aside from this, millennials also know how to work remotely.  This article highlights how entrepreneurs are motivating one another to work better together. 
Try and Try (Key to be the best entrepreneurial generation)
The saying "If at first you don't succeed, try again" is common among millennipreneurs. This attitude sets them apart from the previous generation. Young entrepreneurs know that it takes different strategies to make a business successful. Millennials are resistant to failure and know how to bounce back from a problem with different ways to attack it.  This is easily one of the key aspect that separates them and make them the best entrepreneurial generation to date. Check out this article for common failures that trip early stage companies. 
Know How To Invest
Unlike their predecessors, the new generation knows how to invest. Millennial investment saw a growth of 12% from last year with a large chunk of their investment concentrated abroad. Young entrepreneurs are also investment savvy with many of them diversifying their investments with 20% of them investing in their own business and 17% in real estate. Millennial entrepreneurs are also exceptional at learning how to invest in their company culture. 
Face-to-Face Communication
You would think that the email and text generation prefer their communication to be over gadgets. However, studies show that over 51% of millennials want their communication to be done face-to-face with only 9% preferring phone contact, 19% through email, and 14% through text. This preferred form of communication makes it easier for all parties to understand each other better thereby leading to deals being closed faster.
Prizing Independence
Only 13% of millennials have career goals that involve climbing the corporate ladder. The new generation sees their jobs as stepping stones to creating their own business. While most of them know that the chances of creating the next Facebook are low, they know that they have what it takes to make a cool start-up, and many of them are satisfied with starting with that. Millennials prize their independence, because they know that following a traditional career path can potentially lead to nowhere. They might have seen family or relatives work for a company for 20 years only to end up getting fired. This distrust in the corporate setting has created a new breed of young people who want to take a chance at succeeding at their own business.