How To Prepare Yourself For A Job In Tech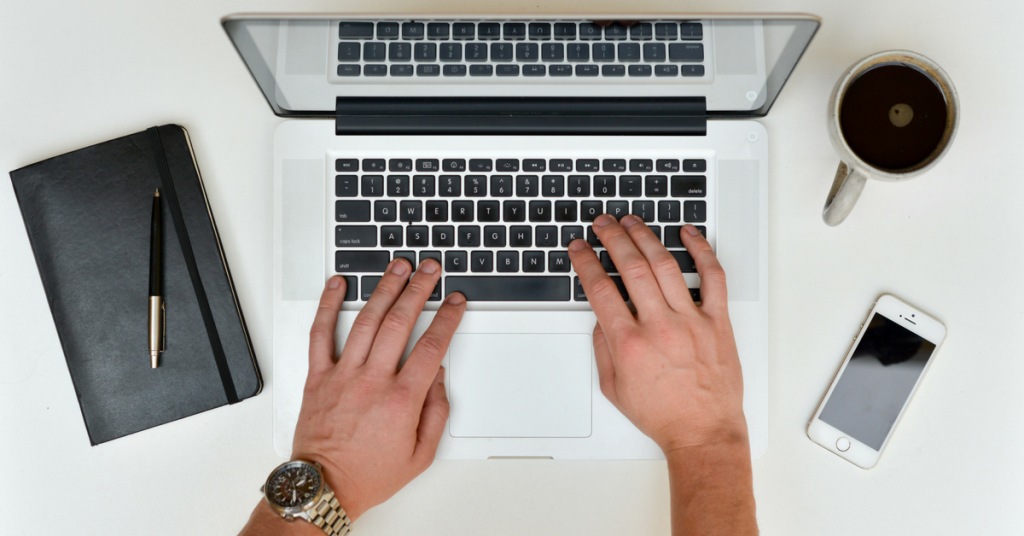 Technology has transformed the way we live our lives and is set to achieve what was thought impossible a decade ago.

In today's digital world, every sector is somewhat dependent on technology. So, if you are interested in making a career in technology, there is no limit of options. It is estimated that more than 10 billion smart devices will be connected to the internet by the year 2020, which will create more job opportunities in the technological field.If you are planning for a career in tech, you need to plan it meticulously and keep yourself updated from time to time. You need to identify the right opportunity and make yourself stand out from the competition. Most of the well-known tech companies have a complex recruitment process to hire the right candidate. Your resume should be unique to get noticed in the crowd. You should also work hard and have diverse skillset to excel in the interviews. Here are some strategic tips for you to make it big in the tech industry.
Gain knowledge
If you want to attain success in the tech field, keep your basics right. Most of the tech companies look for good technical expertise. Keep your knowledge bank up-to-date with all the technical know-hows and latest innovations. You need to understand and master technology to contribute successfully. In-depth technical knowledge can definitely put you ahead of your competitors.
Passionate about technology? – Share it
Recruiters and hiring managers look for talent who passionate about technology. If you research on a tech issue, share it on a blog or tweet it and get noticed. If you are particularly passionate about cloud computing, UI design, or data analytics, share it on your blog or LinkedIn page. Your passion and activities throw more light on your personality and increase your employability.
Get ready to face the interview anytime
Tech companies recruit talent quickly. They look for dynamic individuals for their companies who are agile and mobile. So, keep your resume handy and visit various career fairs or online job portals regularly to know more about the tech companies and their recruitment procedures. If your skills match with a position, keep yourself ready to face the interview anytime.
Do your homework
It is important to know about your prospective employer. Wikipedia or LinkedIn are great sources to gather all the information about companies. Show some interest about the company and its work culture in the interview and you may have a better chance to negotiate your salary.
Ask questions
The biggest hurdle to get a tech job is to clear the technical round of an interview. The hiring managers evaluate you on your ability to solve real-world problems quickly. They also try to judge your knowledge and skills. The technical round consists of solving puzzles, brain teasers, coding challenges, and group discussions. However, your communication skill will definitely be the deal breaker in the interview. Interviews are always a two-way street. Ask some thoughtful questions to the employer about your role and your future in the company. Your interviewers do not know why they should hire you. So, you need to run an extra mile to prove yourself.

After you bag a role of your dreams in the tech industry, do not stop learning about the latest trends and keep yourself updated. It can always keep you ahead of your competitors. A good work experience allows you to choose a better role in the industry.
Q&A with Tobias Peggs: CEO of Square Roots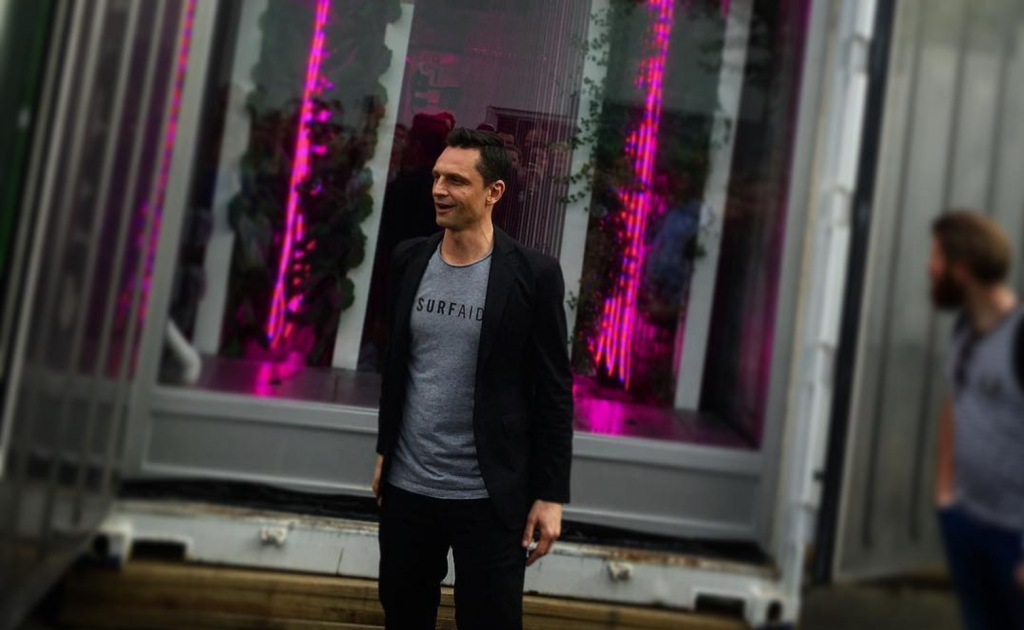 When you think of farming, wide sprawling hills with rows of stalks and veggies comes to mind.  You probably imagine a farmer as a dude with a plow with denim overalls, not necessarily as an entrepreneur.
Square Roots
is a startup that is changing the way we think of farming.  Cofounded by Elon Musk's brother, Kimbal Musk, this company is disrupting the industrial food complex by closing the gap between the food that farmer's grow and the consumers who buy them.In the heart of Brooklyn in a old industrial parking lot sits a bunch of unassuming shipping containers.  The last thing you'd expect them to contain would be two acres worth of growing produce, but alas, that is exactly what's inside of them.Your typical apple travels a huge distance from where it was picked to the grocery store shelf.  In the process it looses the vast majority of it's nutrition.  Square Roots attempts to resolve this inefficiency by providing a place for produce to be grown in an urban setting.  It does this by growing produce in shipping containers hydroponically (a method of growing without soil).  Each shipping container is manned by a farming entrepreneur who is responsible for creating their own business plan, marketing and distribution logistics.  Once the produce is ready for harvest, farmers deliver the fresh goods directly to your office/home, connecting the farmer with the consumer in a more intimate and conscious way.A couple weeks ago I took a tour of the urban farm led by of Square Root's CEO Tobias Peggs.  Here's a look at some of the things I learned along the way:
How much produce can one shipping container yield on average?
One shipping container can produce about 50lbs of leafy greens.
How long does it take a plant to get from seed to harvest?
This varies depending on what type of vegetable is being grown but take for example a head of lettuce: it takes about 2-3 weeks for the plant to go from seed to harvest.
Tell me more about the tech that goes into growing food in shipping containers.
To replace sunlight, we use red and blue LEDs, which are really the only two types of light plants need for photosynthesis.  Each shipping container is modular with a controlled climate.  My background is in artificial intelligence, so every aspect of the conditions in each shipping container is controlled by AI.  Say we had an heirloom seed that grew in southern Italy in the 1800's.  We can look to see what the climate was at that time and replicate it's environment within the container.   This way, instead of literally shipping food from southern Italy, we just ship the data about that environment and use it to grow exotic foods locally.
What control do farmers have over what they grow?
Our farmers are 100% entrepreneurs.  They decide which seeds to use.  They also are responsible for their own branding and marketing and how to distribute their goods.  This is our first cohort of farmers, they don't have to use the Square Roots name, but most choose to.
Is there anything like this currently being attempted?
There's one in particular being attempted in Japan.  A large portion of farmland was rendered unusable after the meltdown in Fukushima.  Because of this Japanese consumers now have stamps on the food which literally says "Proud to be grown indoors".  So people are attempting it, all of them in different methods. I would say we were the most modular.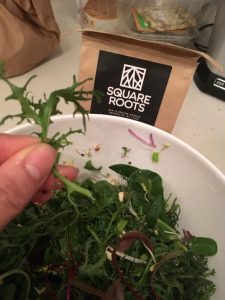 After the tour I got to sample some of the shipping container-grown produce.  The picture above is from a mustard green.  Believe it or not it was really spicy!  I never thought of leafy greens as spicy, but regardless it was bomb as hell in my salad.As populations rapidly grow and change in cities, so must the way we produce and distribute food.  Not only does the current method of industrialized farming diminish the quality of our food, but it also disconnects the farmer from the consumer.  Square Roots presents us with a wildly innovative solution to these issues.  Where does your salad come from?  Mine came from a badass shipping container in Brooklyn.
Costume Designer Janelle Nicole Carothers Interview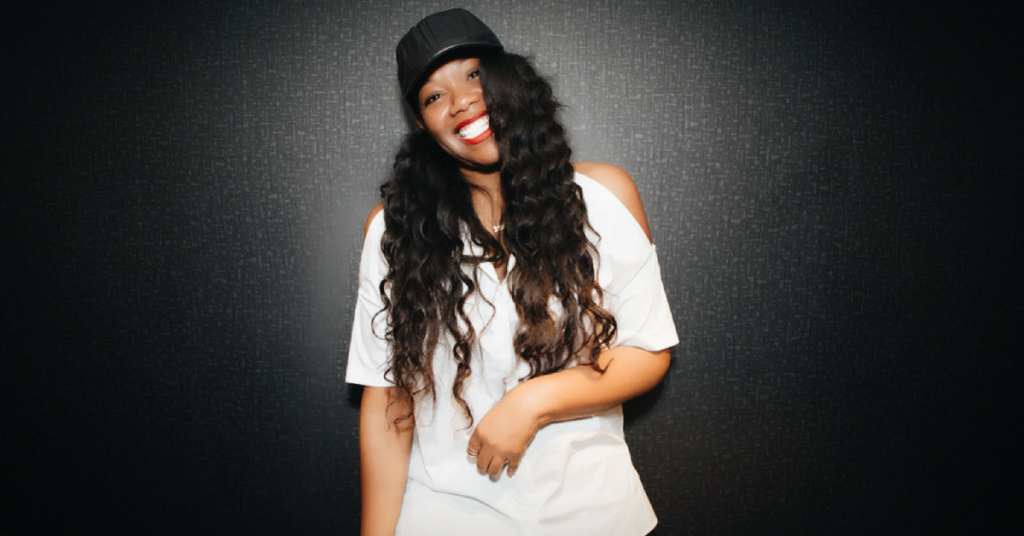 Inside The World Of Costume Designer Janelle Carothers
Being the costume designer for some of the most beautiful women and biggest names in entertainment sounds like a dream job, and Janelle Carothers does just that. Dressing big names like Cassie, Ne-Yo, and Chris Brown, she is no stranger to getting up close and personal with celebrities. Janelle's role in film greatly impacts the characters wearing her clothes. She looks into the finest details to create the perfect look, whether it's for print, live performances, or commercials.

It comes to no surprise that she was born fashion savvy. Her personal style is self-described as "tomboy-chic," with pieces that we can find in our very own closets. "So my day-to-day fashion consist of layers to pop on and off as I go in and out of meetings, in and out of malls, on and off sets, in and out of fittings. My fashion staples are, leather jacket, white T, great fitting jeans, boyfriend blazer, long scarf, big shades, shirt dress - I can get a million looks out of those 7 items. My personal go to brands are Celine, Madewell, Rick Owens, Adidas, Acne, Alexander Wang and of course I love piling on my SLATE accessories. I love to be comfortable and look effortless." Versatility is key when it comes to picking out pieces for herself.An outfit tells a story about the person wearing it, and Janelle keeps that in mind each time she is on set. By studying the characters, she figures out their personality, their occupation, and so on, so she can style them accordingly. "It's more about How can I help the actor and the director tell this character's story without saying a word. Does she make a lot of money? Is she happy? Is she insecure? What does she do for a living? All those things have a "look". What is that look? That look may or may not be "fashion". But, my job is to keep you entertained. Executing the vision of the powers that be into making you believe this character is who they say they are." Her passion stems from the ability to tell a story through clothes, not just for fashion's sake alone.Though her livelihood is her dream, it did not come without obstacles along the way. "The challenging part was all the different catch 22's. Get a job to get experience, no one will hire you until you have experience. Get into the union. Can't get in the union unless you find a union job. Can't get on a union job because you're not in the union. It's almost like it's designed to make you quit, but you can't. But, every obstacle you overcome bears a new obstacle. This is life. I look back and see how far I've come, I look ahead and see that there's still so much more to do." Janelle has faced what many millennials are also facing today. Finding a career proves to be difficult, no matter the industry.As an entrepreneur, she has worked tirelessly to get to where she is today, each day to improve the next, setting up her future with each move. Creativity and entrepreneurship comes hand in hand, especially in the costume design industry. "This is something that you have to choose over again, almost everyday. So many things are going to come along (bigger, better, prettier, EASIER), don't jump ship, stay the course. Know that all days on this journey are not created equal. You got to take good with the bad. Keep going. Don't give up." She began her career assistant a stylist for Chris Brown before he was a big name. When he blew up, she followed him on tour for three years. Her perseverance paid off, time and time again, as she has elevated her portfolio with television, music videos, working with Director John Singleton, and much more.One of her most popular projects was working on the movie

The Perfect Match

, starring Paula Patton, Terrence J, and Cassie Ventura. Watching the film, you can tell that each piece was meticulously thought out and chosen according to the personalities of each character. "Great and talented crew. I'm grateful the director, Bille Woodruff, entrusted me with his vision. And, I mean Cassie, Lauren London, and Dascha Polanco are too gorgeous and you can't make them look bad even if you tried. So all in all, when projects like that come around you just say yes one thousand times."While there is no such thing as a typical day for Janelle Carothers, she stays humble and expresses her gratitude for being able to work in the competitive and demanding industry that is costume design and styling. She stays grounded by her son, who motivates her to continue chasing her goals. " Knowing that God chose me to take of him. Knowing that I'm his sole emotional, physical and financial support. Knowing that God allows me the opportunity to feed us and provide us a great life by doing something that I love so much. That alone is worth its weight in gold. The least I can do to show God my ENTER all gratitude, is to stay motivated and keep going." She has many more surprises in store, and whether we realize it or not, we'll be seeing her work everywhere we go.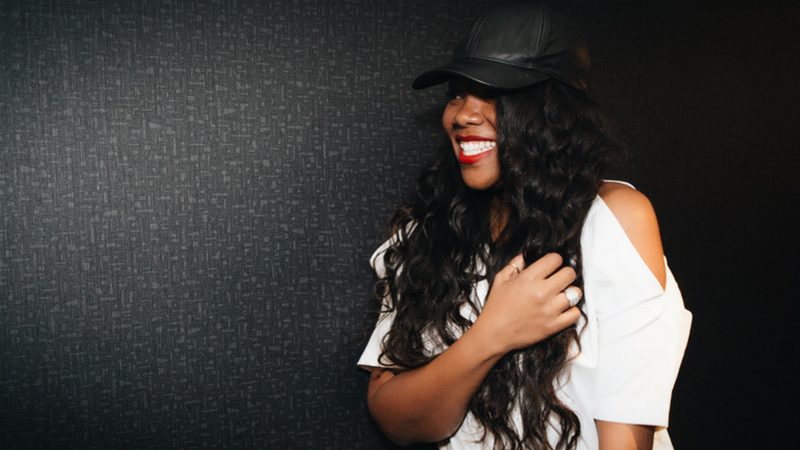 Philly Startup PiperWai Solves Your Sweat Problems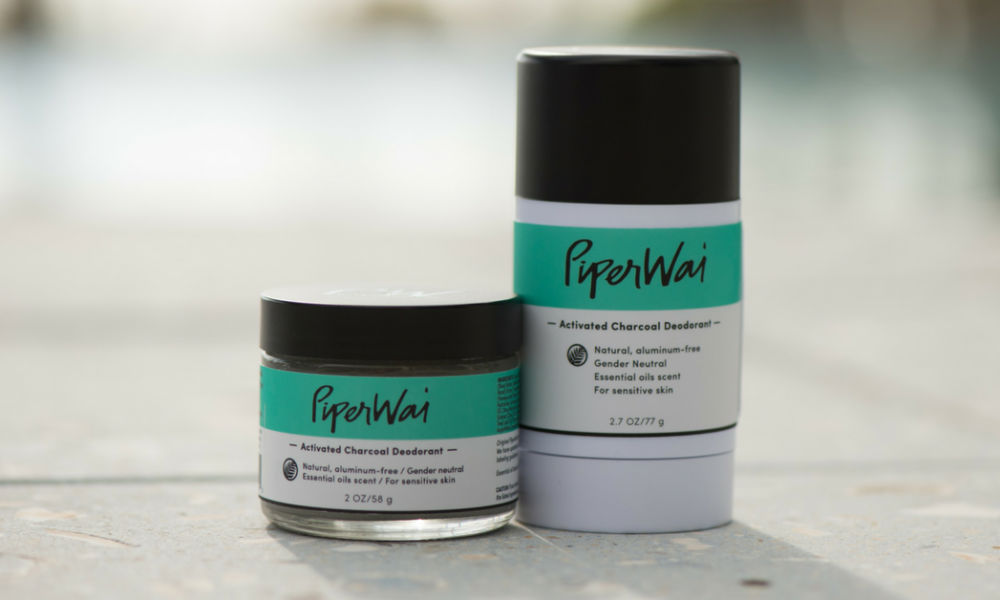 One of Philly's top startups, PiperWai, was founded by Jess Edelstein and Sarah Ribner, two entrepreneurs with a knack for building a brand and staying authentic. They penetrated the highly competitive deodorant market by introducing a
natural deodorant
that actually works as advertised. Whether you are health conscious or just a regular user, PiperWai was introduced to solve your sweat and odor problems. The team has no plans on moving anytime soon. According to Jess, "Philly startups are extremely supportive."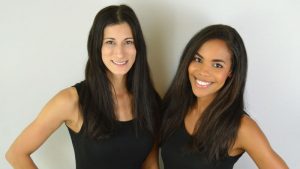 PiperWai is a natural charcoal based deodorant free of aluminum and other harsh chemicals that are usually found in conventional antiperspirants. Jess and Sarah started off with a creme deodorant and recently launched a stick applicator by popular demand. Activated charcoal is becoming an increasingly popular ingredient in cosmetics because of the health benefits and various uses. By using it in PiperWai's deodorant mixture, it absorbs moisture and fights odor without staining your clothes. The essential oils give off a spa-like scent that appeals to both men and women. And, in case you're wondering, it's perfect for sensitive skin!I had the opportunity to connect with Jess Edelstein, Co-Founder of PiperWai, and was heavily impressed by the perseverance that she and Sarah Ribner has shown for their brand's success long before appearing on Shark Tank. From being 9 year old entrepreneurs in elementary school with their lemonade stand to self-made moguls, there's no stopping Jess and Sarah. As any entrepreneur can tell you, the process is difficult and the hours are long, but the result is worth it's weight in gold. This is the story of two best friends that embarked on an amazing journey together, and there seems to be no stopping them.Before reaching their height of success with PiperWai, Jess's day job was a real estate agent, selling houses to make ends meet. When PiperWai first launched, Jess and Sarah worked 80-100 hours per week pumping out the mixture into jars by hand. PiperWai has always been a business that has been bootstrapped, even after appearing on Shark Tank. Their first office was a closet, but expanded exponentially as demand began to rise. Real estate money became less significant and PiperWai became the core focus. Jess and Sarah moved production from making 300 jars at their home office to a copacker to keep up with demand. PiperWai is now the 3rd fastest company on Shark Tank to reach $1 million in revenue and the business has grown 6000% since.You can now find PiperWai in every GNC in the country and every Whole Foods in the Mid-Atlantic region. You can also find them at over 200 independent retailers and online on websites like Lucky Vitamin. When they first appeared on HSN, they completely sold out. Not only is PiperWai good for your body, they do good for the community as well. They donate a portion of their sales to non-profits. Bloggers rave about PiperWai and express how much the natural charcoal based deodorant has changed their daily routine.One of the best piece of advice Jess has is, "Bootstrap everything until you cannot anymore. Work out of your apartment. You do not need to appear fancy early on. Reinvest back into your product. It's going to be hard. No matter how hard you work, it is going to be difficult. The short term discomfort is beneficial." Entrepreneurship is not for everyone, but for those, like Jess and Sarah, who persevere and continue to invent in the business, the benefits are astronomical. They enjoy the flexibility of not being chained to a desk. Jess has not set an alarm in 2 years. Entrepreneurship feels more rewarding to these founders, especially after all the effort and looking back how far they've come.Finding the right deodorant takes a large amount of commitment, something that these young founders understand. PiperWai went all natural with their product and is quickly cornering the market by outperforming their competitors. Jess and Sarah has come a long way since mixing the PiperWai formula in a closet to the sound of Taylor Swift.