How To Make Email Marketing Work For Your Business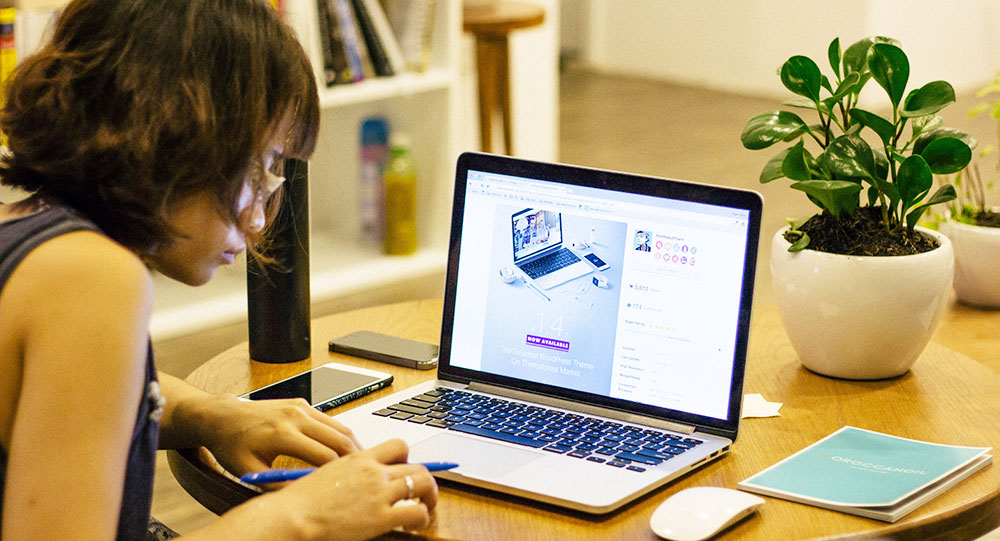 Email marketing is a way to get your message across your potential customer through the use of emails. It is a favorite tool among marketers and businesses, because it is a fast way of getting your product to your customer while offering interactive and open communication. It remains to be popular because it is affordable, fast, and quick to get started. One of the most popular forms of email marketing is the newsletter.

Email marketing has been around for some time, so you might be thinking whether it is still effective or worth your effort, especially since lots of companies engage in this form of advertisement. While it is true that many inboxes are full of marketing materials for other companies, email marketing can still work for your business. Here are some ways this strategy delivers results.
Affordable Way To Save Dollars
Instead of mailing your promotional materials you can save money and trees by going digital. With email marketing you avoid printing costs including ink and paper, mail handling and cost of postage. When you use email marketing you use the same newsletter template over and over again while getting your message across faster than snail mail.
Increase Brand Recognition
When you design an email newsletter you get your logo design, tagline and color pallet right in front of your audience. When a person or potential customer sees these elements on a frequent basis you build brand recognition and awareness even if they only see it for a second.
Keep in Touch With Target Market
An email newsletter is a good way to keep in touch with your potential customers. Newsletters are good mediums if you want them to know what's going on like a new product or a sale for example. It is also another great way to keep your product on their mind, so they will buy your product or refer it to family and friends.
Increase Credibility
When you write about topics that are relevant to your business your readers will appreciate it and find value in what you are imparting. This will help increase your credibility in the business and establish your company as an authority. When this happens, it is easier for your company to promote the business and convert leads into sales.
Educate Current Clients
Newsletters are a good way to educate your current clients. Aside from keeping them informed about what's going on you can also write inform them about new products and services they might be interested in and entice them to buy from you again.
Attract New Clients
Lastly, email marketing can help you attract new clients. All it takes is for one reader to read your newsletter and he or she might even share it to others. This will not only attract new clients but also give your business an opportunity to capture new email addresses to help grow your email list and your potential clients.

Email marketing is a strategy you shouldn't ignore. Even with full inboxes email newsletters that deliver value still get read and even saved and shared. Every time you send a newsletter it has the potential to reach new clients and your business could get new inquiries.
Stop Paying For Traditional Advertising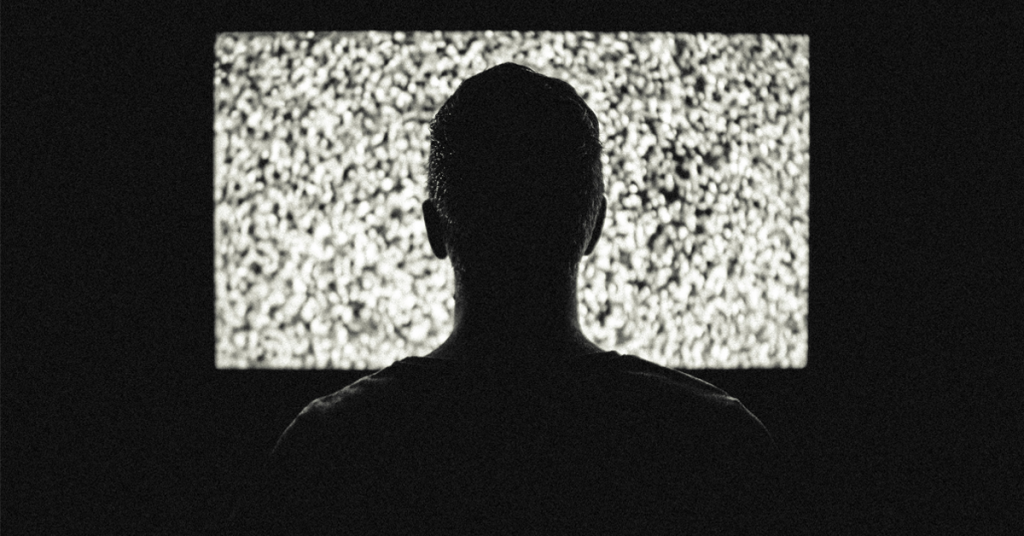 Everyday I come across companies that are spending tons of money on advertising that is yielding them subpar results. This then makes them believe that advertising does not work. What's the problem with their strategy? They are using traditional advertising in places where their consumers' attention is not.

The shift towards digital consumption has significantly grown over the last few years, where most things can now be done on the Internet. Most of our social interactions and the way we consume content is largely taking place through mobile devices as a result of convenience and flexibility. The answer to many of our problems can now be resolved at the touch of a button. Catching up with friends, shopping, binge-watching a TV series, reading the news, or learning a new skill can all be done through mobile device and social apps. Companies that have not innovated themselves to a digital platform are being eliminated by those that have. Of course, not everyone has adopted these mediums as their go-to, some people still rather get their news from a newspaper, or catch up with an old friend at a coffee shop.However, it is evident that our attention is leaving traditional mediums and continues to shift to the new digital space. So my question to you: if we are spending so much of our time in this digital space, why are we still trying to build businesses and sell products in the old traditional world? Why are big corporations spending their large marketing budgets on expensive traditional advertising when they can be spending a fraction of the price to advertise where our attention is? Not only does the digital world have our attention, but it is cheaper to advertise on, you can directly target your audience, and we receive insightful data that cannot be obtained through traditional forms of advertising. I will really be focusing on Facebook Ads because that is where you can currently find good value right now.
ATTENTION
When it comes down to it, marketing and advertising is about communicating a message to your target audience in the most effective and efficient way possible. It's all about finding where your consumers are spending most of their time and figuring out how to position yourself in that space.Billboards are meant to grab the attention of the bored passenger who is staring aimlessly out of the car window and to get glances from the driver. However, this was created when our attention was in the traditional world and before this digital space existed. Today, we have mobile devices that connect us directly to the digital world whenever and wherever. We are no longer bored staring out of car windows, we are on our phones.Even TV commercials have become less effective than they used to be due to the digital world. We have the ability to stream shows and movies online with no commercial breaks, or we can record television programs that we are interested in seeing to watch at a later time. Much like the billboard, TV commercials were designed when this digital space was non-existent and the only way to 'skip' through advertising was by changing the channel. We are no longer consuming television in the traditional scheduled way. Instead of having to pay attention to that commercial we can skip through it (if it's recorded), we can change the channel, or we can turn to our devices to distract us.It has become so easy for individuals to be absorbed by their mobile devices whether at home or on-the-go. While this distracts many from traditional advertising, it opens up a whole other realm that holds strong potential when one's attention is primarily shifted to the digital space. Not only does it allow for a sense of immediate connection, such as real-time conversations on social media during a live award show or sports game, but it is a space that holds opportunity for companies to target users at the right moment.
TARGETING
Digital takes targeting the right audience to an extreme. Unlike traditional methods of print and TV advertising, Facebook, for example, gives companies the upper hand in narrowing down where advertisements will be seen. You have the option to define your audience through key demographics like age and location, or through interests, likes, and/or groups they are part of. With Facebook Ads, you have the ability to showcase your ads to valuable consumers, target those who are interested in your competitors, and even those that work at Company X. This is killer for B2B! If you have a B2B company and know exactly which companies would benefit from your product/service, you have the option to run ads against the employees of that company. There is even the advantage of having creatives positioned differently for Company A and Company B, a strategy that can be worthwhile if done correctly.One trick that I like to do is that if I know I am going into a meeting with said company, I will run ads against them so that they will become aware of our company and what we provide for our clients. By doing this, I am attempting to sell my services before I step into that meeting and I hope they walk into it already knowing they want to work with me.
PRICING
If you are paying for traditional advertising, you are most likely OVERSPENDING. While these forms of advertising are losing consumer attention, the prices do not reflect that. Digital is a great place to advertise because there does not necessarily have to be an excessive amount of overhead costs like with print and billboards that will cost you material and labour.One number that I find absolutely insane and a great way to gauge ad value is through CPM (cost per thousand impressions). To advertise on TV you will find yourself paying approximately $25-$30 CPM, while a good chance of that can be saved with Facebook Ads ($5-$10 CPM).For about one-third of the price, the same audience size can be reached with a more targeted approach. It is important to take advantage of these low costs on Facebook while they last and have your advertising budget used to the best of its potential.
CONVERSIONS + ANALYTICS
Traditional advertising is measured through audience measurement systems and is not as in-depth as digital advertising. Traditional efforts focus on brand awareness with a possible call-to-action, while digital ads have the ability to make better conversions due to convenience. With the click of a button you can send consumers to a product on your website or to sign up for an upcoming event. This allows consumers to remain connected with your company almost instantly.The insights provided by Facebook Ads allows for user interactions towards advertisements to be tracked (based on the specific CTA being measured, e.g. downloads, signups, purchases). While traditional methods provide you with statistics on average viewership of particular content, Facebook Ads only charge you for what you receive. If your ad is viewed 1,000,000 times, you pay for 1,000,000 impressions, whereas on traditional if a magazine on average sells 100,000 magazines, you pay for that even when this issue only sells 39,000 copies. The same goes with analytics retrieved from video ads. Video analytics provide you with concrete and valuable data that can show where your viewers drop off (such as in the first 3 seconds), giving you the opportunity to address the problem at hand. You have the ability to test your ads for relatively cheap and can identify what needs to be fixed. Don't blow your budget on something that may not produce quantifiable results.
SOCIAL MEDIA
Advertising campaigns done through social media connects the audience to a brand's page. You not only get to capture attention from your target audience, but, if done properly, this will turn them into loyal followers. It's harder for traditional methods to directly and easily convert consumers into followers and retain that same audience in the long run. By using digital, advertising to a target audience is more than getting your company's name or product at the surface. The next step relies on the company's responsibility to provide valuable and informational content on their socials to keep their followers interested and establish a meaningful connection.Having a strong social media presence alongside digital ads gives your company a more reputable presence. Customers or potential customers choose to follow you on your socials where it is not forced or expected. Instead, these customers see the value in your brand/company and make the decision to reach out to you (even if that reaching out is a simple like, share, or comment). This kind of engagement is crucial in building sentiment surrounding your brand in the digital world.

Don't get comfortable doing things simply because they worked in the past or because they are considered safe. I want you to be able to recognize overpricing and attention shifts so that you will be able to identify the next best place to advertise and not get stuck in the "old ways". One day, our attention will start to shift away from digital and I'm sure there will still be people paying to advertise there. Always look to the future and play the long game.
How To Make Customers Love Your Brand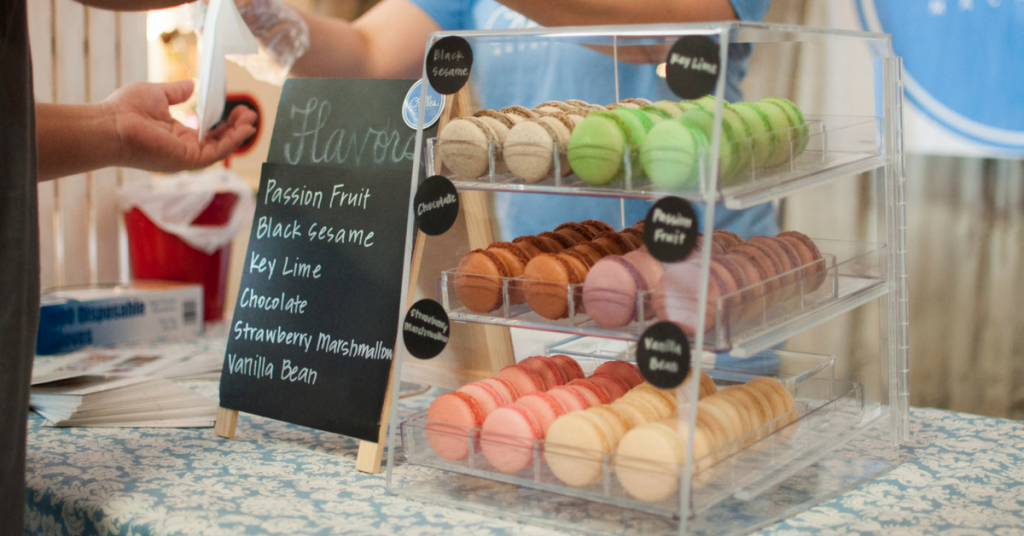 Why do customers prefer one brand over the other? Brand loyalty is not a mental act but an emotional one. This is because customers have an emotional relationship to the brands they prefer. The challenge for many brands is how to get customers emotionally invested and to keep the connection going. Here are some ways you can make customers love your brand.
Personality
Give your brand a personality. How do you want customers to feel? What message do you want to convey? Determine the tone of your brand and be consistent in maintaining this tone. Marcus Tober from Searchmetrics suggests that entrepreneurs give their brands a personality many people can relate to so that they can find it easy to connect and establish a level of trust.
High Quality
Brands that consistently maintain high quality are very trustworthy. When your brand is reliable and consistent, customers become loyal. If you let a customer down, they don't forget. What's worse, they might even tell their friends.
Make Customers Feel Unique
Customers like to feel that they are special. They don't want to become just another number in your spreadsheet. Reward customers with little extras like personalized customer care. This way they will remember the experience and know that you are dedicated to them.
Develop Excitement
Hype can develop excitement over your brand and products. Building excitement can get people talking about you. Apple for example is very good in building excitement over the launch of their iPhones every time a new model comes along. The result is usually long lines from customers who want to be one of the first few people to buy the model or a pre-ordering frenzy online.
Exclusive Events and Parties
One way to reward loyal customers and maintaining the emotional relationship with them is to reward them with exclusive events and parties. Event marketing is a great way to make customers feel special. When they feel that they are receiving special attention and gaining access, they feel special and it forges a deeper connection.
Special Incentives
Consider how to make your products and services more special. This is not only so that you can survive a competitive marketplace where everybody wants to be innovative but also so that you can maintain a competitive edge. Think of ways how to improve your product or how you can make an entirely new and more superior product. New improvements will give customers reasons to love you more.
Deliver Value
Make sure your brand speaks of matters that concern your customers. Customers want to see how you can enhance their lives because if you can't, they don't have a reason to be loyal to you. Show them that you can deliver value by staying loyal to your brand.
Connect With Social Media
One of the ways you can connect with customers is by engaging them through social media and blogs. Connecting with them through these platforms give your brand a more human persona and they will be able to relate more easily to you. Create social media accounts not only for updates but also so that your customers can reach you more easily. Give them information they can use through blogs and answer questions and comments to develop a relationship with them.
Real-Time Customer Support
People today are used to everything becoming "instant". They are impatient and want everything on demand. Providing real-time customer support is a great way to retain customer loyalty and increase satisfaction.
Encourage Feedback
Getting feedback from customers is a great way to boost customer loyalty. When customers feel that they have a say in how to improve your product or service, they feel that they are valued. When they have input, they will feel important. Encourage feedback from customers and learn from it.
Exceed Expectations
Don't be satisfied and go the extra mile to exceed customer expectations. This is a great opportunity to tell customers that you value them. According to a study by the Rockefeller Corporation, 68% of customers leave because they feel unvalued. Exceeding customer expectations means that you are appreciating customers and the business they bring.
7 Tips to Make Your Small Business to Succeed Online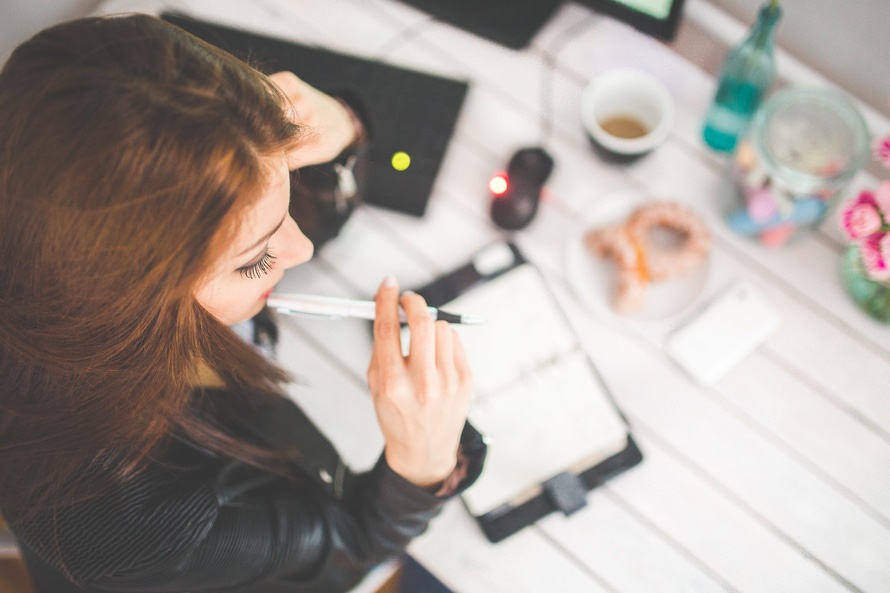 You're now an online business owner, congratulations! Now what? Every business owner wishes that a steady stream of traffic will begin parading in and out of their website. However, the sad reality is that maintaining a steady flow of business right after you open your doors can be challenging. Aside from competition from other businesses, small businesses do not have the luxury of deep funding.The good news is that there are ways to make sure your small business succeeds online. Check out our tips.
Don't Overlook The Target Market
Your products and services should be tailor made for your target audience. This is crucial for small businesses because you can't expect to slay big businesses on your first year online or even in your physical location. Without knowing who your target market is or if your audience exists, you can't realistically expect your business to succeed.Knowing who your target market is will give you clear focus as to your purpose, marketing tactics, web design, SEO and many more. Adopting a general approach is no longer feasible because if you plan to court potential customers you need to know their age, gender, lifestyle and the like. Catering to every possible niche is a good path to failure. Knowing who your target market is will tell you who your product is made for, why they need it and why they should buy it from you.
Make Customers Your First Priority
There's no point in running a business if you don't have customers. They keep you in business therefore they should be your priority. Considering the importance of your customers in all stages of marketing can help your business ensure greater consumer satisfaction and encourage long-term relationships and repeat purchase.Aside from keeping your company afloat, customers can also help you improve your products and services by providing feedback and suggestions. They are a valuable asset when you want to compare your services with your competitor. They can tell you where you can improve so that you can serve them better and even attract new customers.
Don't Do It Alone
You don't have to do it all alone even if you're a small business. Great businessmen succeed because they listen to the advice of the experts. When you run a business, you aren't expected to know everything. All of us have our own specialties and approaching people who are experts in fields that you need help shows maturity on your part and can help your business tremendously.Advisors are not only good for advice; they are also good for bouncing ideas with. They can help inspect what you're doing, push you towards success and even hold you accountable for what you have committed to do. Remember this is not about you, it's about the business.
Delegate
Nobody is expecting you to do everything in your business. This is what employees are for, so delegate tasks and avoid micromanaging them. Remember that you hired certain employees to do a job, therefore you should leave them to do it. All you have to do is to supervise them, trust in their training and watch your employees shine as they soar with you and take your business to new heights.This is why you need to choose employees carefully. There are people that only see their jobs as a means to an end, to put meals on the table or to pay bills. These are the kinds of people you want to avoid. Try to pick somebody who shares your vision and somebody who is willing to work hard for you. To find these people you need to take your time during the hiring process. Rushing will leave you with flighty unmotivated employees and make you miss opportunities to hire people you can depend on.
Don't Stop Learning
Online businesses are there to make shopping easier for consumers. If you have an online business but don't have enough knowledge on how to leverage it to its maximum potential, then learn. This is not only with regards to running a business online. If you feel that you need more skills and training to make you a good businessman or leader then take the opportunity. Being knowledgeable is like arming yourself with information that can help your business succeed online.
Write Down Your Plan
It doesn't have to be a novel, a few pages will do. Businesses need to have a written plan as to its goals, strategies, financing, sales and marketing plan and objectives. Remember that without a plan, it's just a dream. A plan will can serve as a roadmap to where you want to go and keep you focused.Now that you have a plan, don't marry it. A good general knows that even the best plans can sometimes backfire. Be flexible. Confront and then conquer.
Financing
Business can be unpredictable which is why you need lots of money. Even if you make good money, you're still going to need more at some point to meet demands, upgrade, buy new equipment, etc. seeking out investors is always a good way to keep your online business dreams afloat. Equity crowdfunding is a good money source for small online business.Small business owners must do things differently in order to survive the business world. New strategies are always required and businessmen need to be fluid and adaptable in order to run their business and cater to clients properly.