How To Make Email Marketing Work For Your Business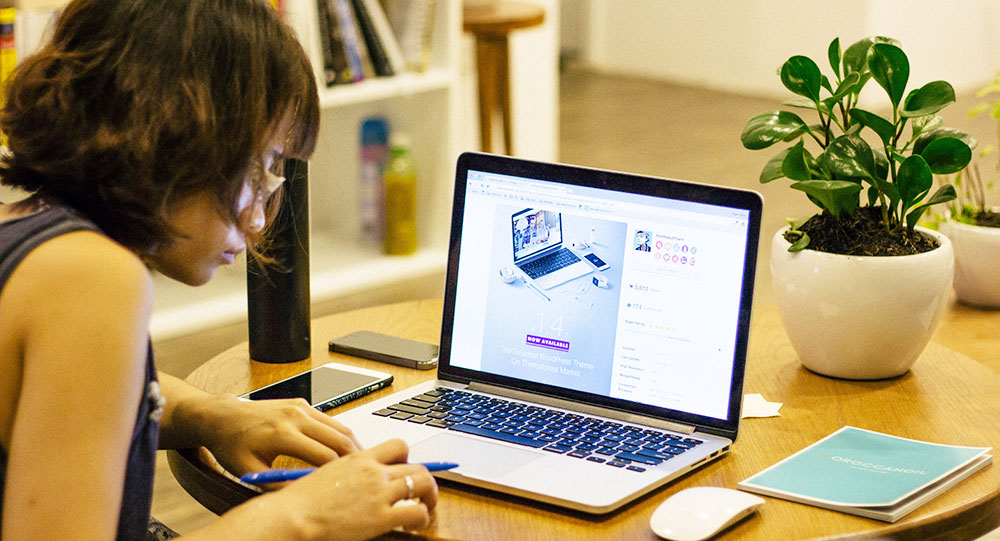 Email marketing is a way to get your message across your potential customer through the use of emails. It is a favorite tool among marketers and businesses, because it is a fast way of getting your product to your customer while offering interactive and open communication. It remains to be popular because it is affordable, fast, and quick to get started. One of the most popular forms of email marketing is the newsletter.

Email marketing has been around for some time, so you might be thinking whether it is still effective or worth your effort, especially since lots of companies engage in this form of advertisement. While it is true that many inboxes are full of marketing materials for other companies, email marketing can still work for your business. Here are some ways this strategy delivers results.
Affordable Way To Save Dollars
Instead of mailing your promotional materials you can save money and trees by going digital. With email marketing you avoid printing costs including ink and paper, mail handling and cost of postage. When you use email marketing you use the same newsletter template over and over again while getting your message across faster than snail mail.
Increase Brand Recognition
When you design an email newsletter you get your logo design, tagline and color pallet right in front of your audience. When a person or potential customer sees these elements on a frequent basis you build brand recognition and awareness even if they only see it for a second.
Keep in Touch With Target Market
An email newsletter is a good way to keep in touch with your potential customers. Newsletters are good mediums if you want them to know what's going on like a new product or a sale for example. It is also another great way to keep your product on their mind, so they will buy your product or refer it to family and friends.
Increase Credibility
When you write about topics that are relevant to your business your readers will appreciate it and find value in what you are imparting. This will help increase your credibility in the business and establish your company as an authority. When this happens, it is easier for your company to promote the business and convert leads into sales.
Educate Current Clients
Newsletters are a good way to educate your current clients. Aside from keeping them informed about what's going on you can also write inform them about new products and services they might be interested in and entice them to buy from you again.
Attract New Clients
Lastly, email marketing can help you attract new clients. All it takes is for one reader to read your newsletter and he or she might even share it to others. This will not only attract new clients but also give your business an opportunity to capture new email addresses to help grow your email list and your potential clients.

Email marketing is a strategy you shouldn't ignore. Even with full inboxes email newsletters that deliver value still get read and even saved and shared. Every time you send a newsletter it has the potential to reach new clients and your business could get new inquiries.
Preparing For Sales Calls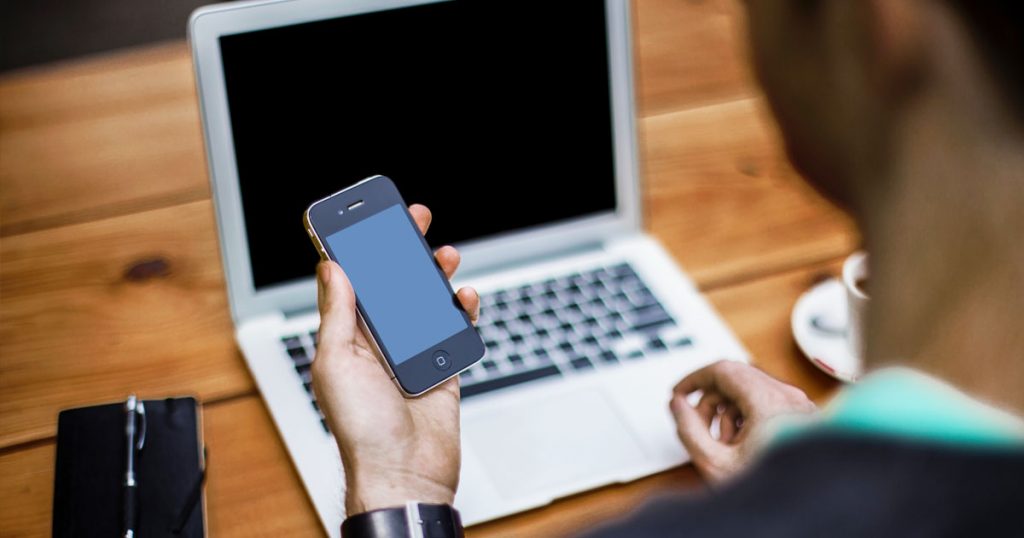 Preparing for sales calls. This fear of sales calls usually stem from being rejected. Nobody likes to hear a no, even if you're trained to handle this kind of job. If you're brave enough to put yourself in a position of being rejected, you will find long-term rewards, especially if you are prepared for the job. Here are some points to consider when preparing for a sales calls.
Personal Greeting
When calling a potential client, be different and come up with a personal greeting. There are agents that simply say "hello" and dive down to their speech. If you're the client, calls like these are annoying. To avoid offending a potential client, be courteous and greet them professionally. Start your call by saying "Good morning Mrs. Smith" to set the tone and keep your customers at ease.
Introduce Yourself
When making sales calls do not forget to introduce yourself before launching into your spiel. Do not go into details yet. Mentioning what your company does immediately will give clients opportunity to decline your services. They might say that they are happy with so and so company, and you will not have a chance to tell them why you could be more beneficial to them.
Say Thank You
Always thank the receiver of your sales calls for talking to you. Express gratitude by saying something like, "Thank you for taking my call. This won't take much of your time and will only take a moment so that you can get back to you busy schedule." Saying thank you shows you know their time is important and recognize they are busy.
Purpose
State the purpose of your sales calls. Remember that you don't want to waste time, because clients are busy like you. The best way to state your purpose is by asking a question. "What if I can tell you that we can cut your expenses to help you double your profit? Would you be interested in learning more?" Questions like these are more likely to get a yes.
 Set Up A Meeting
At this point you are ready to set up a meeting or teleconference, so you can do your
presentation
. If the receiver is interested, be prepared to do it over the phone.For a face-to-face meeting, offer them 2 alternatives. For example, say, "Mr. Jones, can I drop by your office at 1:30 this afternoon to discuss this further, or how does tomorrow at 10 am sound?" By giving them alternatives you control the time of the meeting. Do not ask, "When are you free?" This will give them time to stall and you might never get that meeting.
Say Thanks For Time
End the sales calls by thanking them for their time and upcoming appointment. Reconfirm the date and time. Ask for directions if you have to. Give them your contact info with the best time to reach you in case they have something to share.
Follow-up
If your meeting is days away, email a follow-up to confirm date and time. Follow the same if the meeting is tomorrow. Keep your follow-up upbeat and concise.
Things You Should Never Say During A Presentation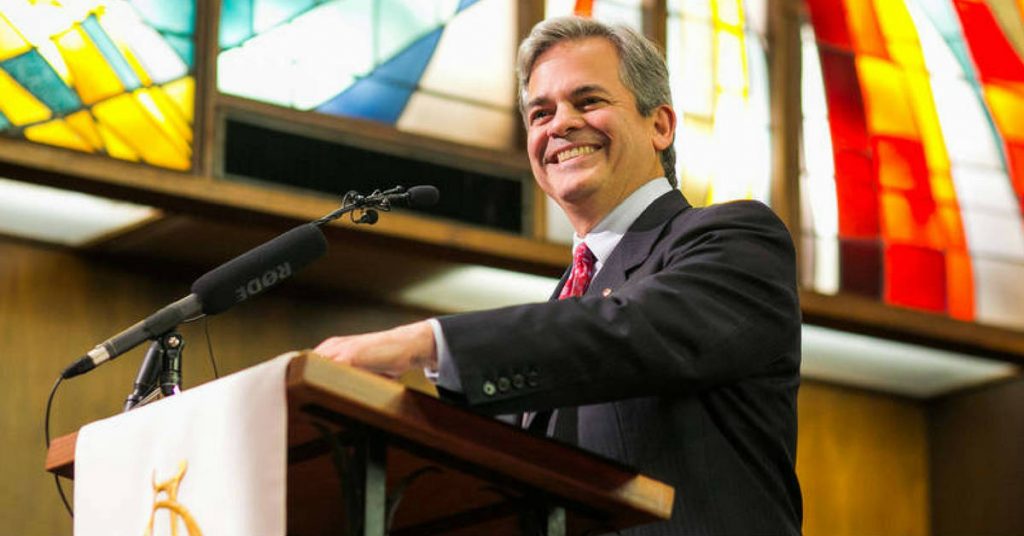 Many people have cold feet when they are asked to present something in front of a live audience. A sales presentation is a make or break situation for the companies. An excellent presentation can bring in a lot of new prospects for the company. Similarly, a bad presentation can also sour the relationship with an eager prospect. Public speaking is intimidating, but you can avoid the common mistakes and make a mark as a public speaker. You should be calm, confident and organized during the presentation. Here are some points you should remember during a presentation
"Hello! Can everyone hear me?"
You can feel very nervous before your presentation, but do not begin with this question. It is your responsibility to check the audio, but try to arrive early to check everything. When you are speaking at a large conference hall, the chances are high that someone has already checked the audio-visual facilities. Take a deep breath and smile at the audience. Begin with full confidence.
"I've got a lot of information to cover, so let me get started."
This statement can make your audience lose all interest in your presentation. People believe that longer presentations are boring. Starting with this statement assumes that it's going to be a long boring lecture instead of a captivating presentation. If your presentation happens to be long, do the work to shorten it in advanced, and come prepared to give a more condensed presentation without losing the overall message.
"I'll keep it short"
This is a promise no one keeps. You should not use this statement before the presentation. Your audience comes to hear something promising and get inspired. It does not matter if your speech is long or short. When you say "I'll keep it short", you're also underselling your ability to maintain your audience's attention.
"I did not have much time to prepare"
You should not begin your speech with an excuse. People in the audience look forward that the presentation will be a well-prepared one. They invest their time and money to be prepared for your presentation. It's only fair that you should be prepared to present.
Fillers
Never use the words like "Umm", "you know" or "like" in your presentation. Your audience will assume that you are not confident about what you are saying. The fillers in your speech can distract them from the main point of the presentation. If you need to think about something, you can take a short pause in between.
"In Future, we plan to…"
Never reveal anything about the products that is still under production. Make public announcements of your new products and offers. Your audience expects detailed information of your new and ready products. If you have something exciting on the way, wait for it to actually be ready to start talking about it.
"Avoid reading through the pages"
Do not just read aloud the pages or slides. This can turn the session dull for your audience. Try to present your points in an interesting way. You can begin with a small story or show some examples.
"I'll get back to that later"
The audience is always eager to interact with you. They can ask many questions after your presentation. Do not avoid their questions. It leaves a bad impression on your audience. Try to answer their questions politely.
"I guess that's it"
You should not end your presentation with this statement. Prepare your speech in such a way that it becomes obvious it is the end. Your transition to your next point should come naturally.

Make your speech fit in the given time-slot. Do not come underprepared and prolong your speech. You should not completely depend on the prepared write-ups or slides. Try to conclude it with some interesting information. Keep some time to interact with the audience, but do not get stuck with irrelevant points or questions.
5 Ways To Break A Bad Habit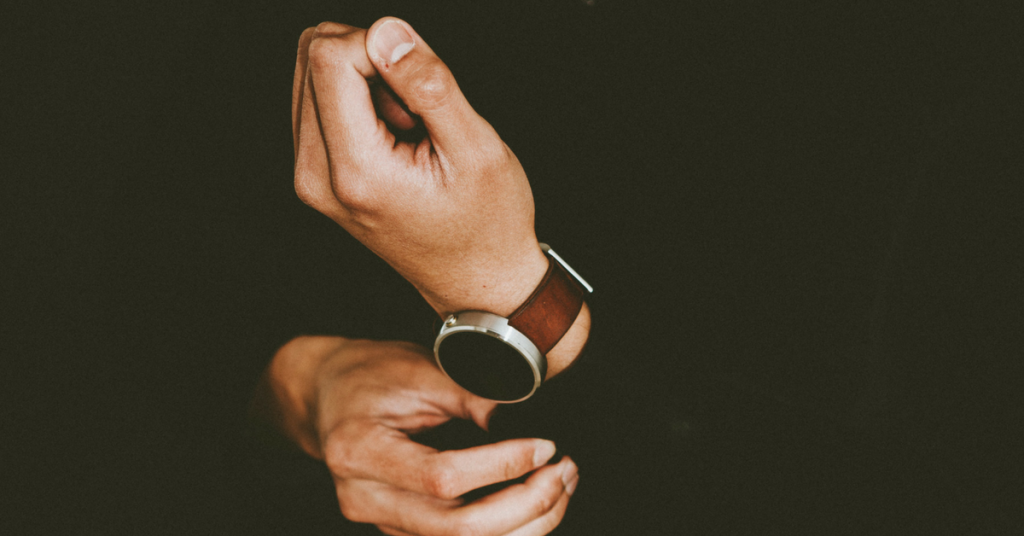 We all have bad habits whether it is biting finger nails when nervous, smoking, or gambling. The bad news about bad habits is its ability to impact relationships, happiness, and health. Many people want to kick their bad habits, however not many of them succeed in doing so. In order to successfully overcome bad habits, the first step is to develop insight in their origin. Once you know what is causing these bad habits, it will be easier for you to control these triggers, and you will be one step closer to kicking these bad habits forever.
Decide That You Can
If you have a bad habit like being chronically late you need to acknowledge that you have this bad habit and decide that you can kick it. Being totally committed to changing yourself is the first step to success.
Learn What Is Causing This Bad Habit
Learning what causes a bad habit is one of the ways to kick it and know how to avoid it. Take a good look into what is causing the habit. Take being late for example. Is it because you forget to set the alarm or maybe you stay in bed even if you're already awake? By figuring out what is causing your bad habit, you can work out how to manipulate the situation so that your behavior is different. Take a look at the "reward" for your bad behavior. Do you like the excitement or attention when you are late? If this is the case, maybe you can figure out ways to get noticed or to become excited over something else.
Set Reasonable Goals
For those who are chronically late, being on time the first time after deciding you want to change can be very hard. It is better to set reasonable goals so that you can slowly work towards achieving bigger goals. If you want to start arriving on time, it would be unrealistic for you to set being on time the first day after setting the goal. For those who are chronically 20-30 minutes late all the time, set a more realistic goal of being "only" 10-15 minutes late for the first few weeks and then gradually lessening the minutes until you get into the habit of being on time.
Measure Progress
One of the ways to keep motivated is by seeing how far you have come to reach your goal. Seeing your progress will keep you inspired and work harder to achieve the ultimate objective. For those who are chronically late you can keep tabs of your lateness by taking note of it in a journal or calendar. You might not experience progress immediately so it is important not to get discouraged but to keep on moving forward.
Additional Support
Lastly, find somebody who will support you and help you kick your bad habit for good. For those who are always tardy perhaps you can get a co-worker to cheer you on or remind you to get going if you're slacking off on a project again. Ask family and friends to help you by telling you it's time to get ready for an appointment right away lest you be late. Support groups like Alcoholics Anonymous and Weight Watchers are testament to the fact that it can be hard to do it alone and that you don't have to.

Aside from negative impact on relationships and work, bad habits can also shorten your lifespan. Eating junk food and not exercising can cause various diseases that can affect health and longevity. Smoking, drugs and alcohol can cause a myriad of health problems and gambling can jeopardize family land financial security. Some bad habits need professional help to totally eliminate however, following the above stated examples can give you a head start in getting rid of them.