Entrepreneurship: A Millennial Definition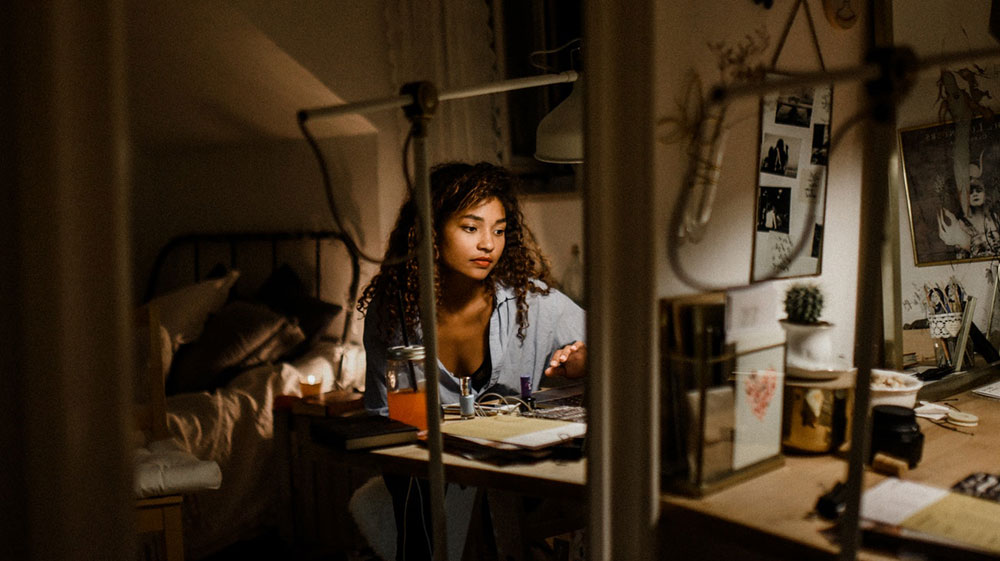 What is entrepreneurship? Well, The word entrepreneurship has easily been one of the most sought after lifestyles in modern history. Some people think that entrepreneurship automatically brings a life of lavish things, constant travel/exploration, internet fame, dating supermodels, and short working hours. But before you get all of these "things," you just have to quit your job, sacrifice a few years of your life, and POOF. You get it all!So, what are you waiting for? Go on and quit that job of yours. DO IT! It's what you want, isn't it?Well, before you do all of that, I suggest learning more about the word entrepreneur. What is entrepreneurship and what does it truly mean? This article is a collection of thoughts that I have compiled into one beautiful love letter to the one word that has somewhat defined my life; entrepreneurship.
Let's start with the basics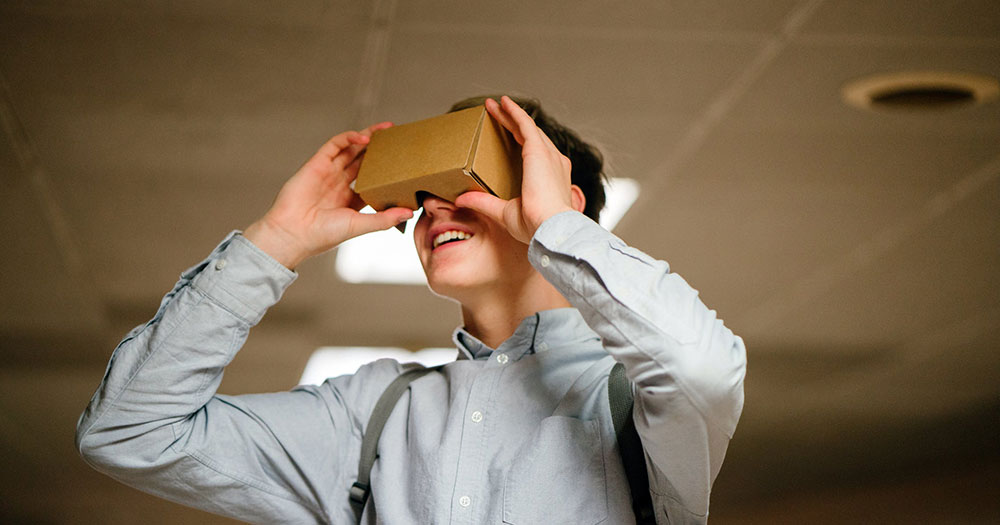 The business dictionary and most overused
definition of entrepreneurship
 are defined as: "The capacity and willingness to develop, organize and manage a business venture along with any of its risks in order to make a profit."Now that we have the fundamental definition of what is entrepreneurship, we can further expand on the initial foundation. Like everything else, entrepreneurship is a journey. As Robert Frost eloquently uses a phrase in his poem "The Road Not Taken":
"Two roads diverged in a wood, and I—

I took the one less traveled by,

And that has made all the difference."
Entrepreneurship's journey can be summarized in three particular phases:
Phase 1: Buzzwords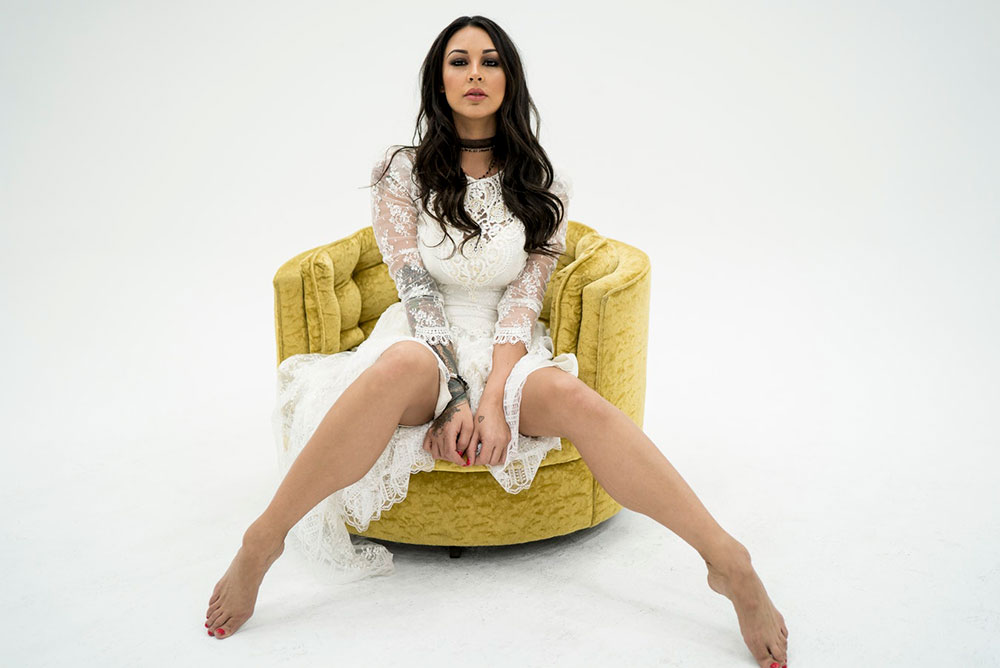 As a millennial, we can be easily influenced by outside internet celebrities. Famous figures like
Gary Vaynerchuk
,
Tai Lopez
,
Grant Cardone
,
Lewis Howes
, and
John Lee Dumas
. (Just to name a few) You watch their content on social media religiously, read about how they were able to become successful, and then begin to envision a life that is nearly identical or rather similar to theirs. You become so inspired that you begin creating content for your own social media platforms with cheesy motivational quotes from entrepreneurs of the past or worse, pictures of yourself with quotes said by you and then signed by you. As if you've accomplished something.
SIDE NOTE:
Think about it. How many people do you know that not only posts a ton of motivational quotes but have added their own personal signature within the social media posts? We can thank Gary Vay-Ner-Chuck for this one.
The New Meaning of Entrepreneurship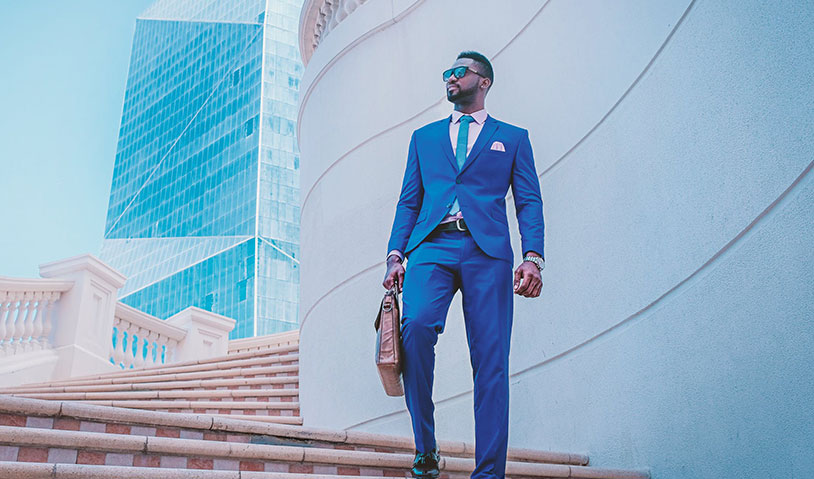 The definition of entrepreneurship no longer has the same meaning. Currently, the definition of entrepreneurship is a person dealing with an egotistical battle of attention and primarily focuses on their own success and not the success of their team. A lonely journey of one's self-validation.At the beginning of your entrepreneurship journey, it's easy to get lost in the world of business and it's fun to fantasize about one's self-success. We as a society are obsessed with it. Early on, identify the things that you most want in life. Is it fame? (And if it is, that's totally cool. Just accept it and embrace it.)Do you want to bring change in the world? Do you want to run a successful company?
Phase 2: Finding Yourself and Obtaining Balance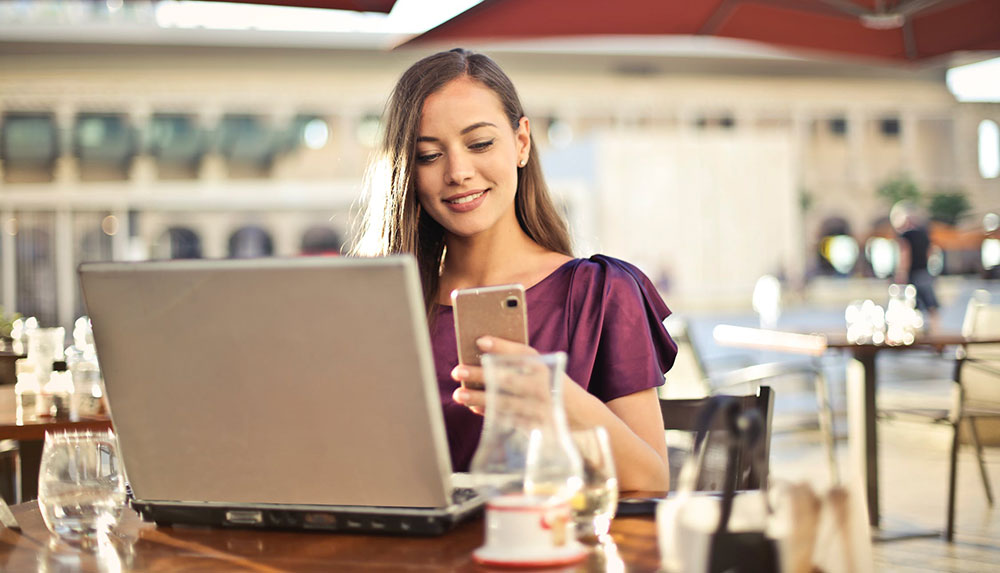 Understanding your why or at the very least having a general understanding of why you're willing to be as crazy as you are, to quit your job to do the thing you love, is critical to one's success. This fundamental understanding will allow you the ability to motivate yourself when times get tough and you feel like quitting.Entrepreneurship is not fun. The highs are high (so high in fact) but the lows are depressingly low. It's a constant roller coaster ride filled with non-stop ups and downs, twists and turns stop and goes. Strangely enough, those emotions will all be experienced in the first minute of your day. Your mind tends to wonder, you feel excited, trying to further expand on your initial ideas from your meeting today, thinking about what you may have done wrong to get that new client, or even experiencing the success of obtaining a new client! (If so, congrats!)At the beginning of your entrepreneurship career, it's important to understand yourself and the need for balance.
Balance
No one ever truly knows oneself in the earlier stages in life and especially their career. But what is important is to have empathy. Not only for your peers but also for yourself. It's ok to fail. It's ok to not be where you want to be, but be cognizant that one day, you will get to where you want to be.Next is balance. It is so darn easy to work 20 plus hours a day. I still do it sometimes. But you need to find a way to let go of the computer and walk away from the work. Even if it's for just an afternoon. Find a hobby, fall in love with something other than work, and find a way to be romantic to yourself. Your own mental well being will give you the superpowers to achieve your goals.
Phase 3: Execution and Persistence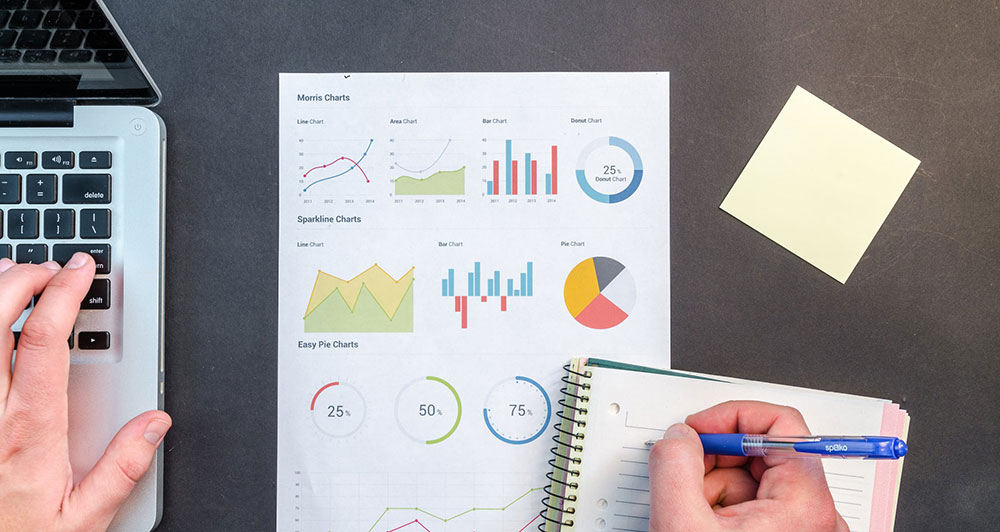 The last piece of the puzzle and quite frankly, the most important part of entrepreneurship. You now have at least a few ideas as to what is entrepreneurship to a millennial.Execution and persistence are the hardest of the three phases. It requires the most refining and also the most amount of attention. If I could do it all over again, (and there is no way that I would want to, because it led me to this moment of my life) I would be more data-driven. Passion can only get you so far, but there will come a point and time in the entrepreneurship journey that you need to go off of numbers, analytics, and raw data.Being a more numbers driven organization will give you the know how to expand in the future. It will also give you the understanding of how you and your team may not have been executing. The best part about plans is that they change. But without the proper data and numbers, it's almost impossible to make an educated decision to pivot or shift your company without having that information. If you feel the need to learn more about entrepreneurship and want is entrepreneurship to other millennials, you can get
advice from other millennials
here. Written by a colleague of mine that influenced and inspired this article. learn what others
Tips for The Entrepreneur Mind
Have A General Understanding Of Your Mission And Why: It's ok if you do not have it all figured out. However, there is a general theme of what you believe in as a person. If you don't have the next 25 years figured out to a "T' it's ok. Jot whatever comes to mind in your head on paper and get it out there throughout the universe.
Treat Your Company Like A Sports Team And Not A Family: I learned this from Tim Ferris' podcast with Reid Hoffman. Check it out.
Show Empathy: Don't be a robotic D-Bag. Give a crap about others.
Tips For The Entrepreneur At Home
Read Books And A Lot Of Them: I compiled a list of entrepreneur resources on my podcast that has a list of the most influential books that I have personally read. Head over to a Barnes and Noble and pick out books to read. There is a reason those books are located in that store. They are trusted, edited, and have the reputation of a quality story teller. My rule of thumb is that if it's in a B&N and has been recommended for me to read, then it's a book I need to read.
Stop Reading And Watching Content From Untrusted Or Unverified Resources/Publications: The amount of articles that are available online (especially this one) can completely derail or disrupt your day. Do not become easily influenced by content. Stay true to yourself and your mission.
Leave Your Ego At Home: You are not bigger than anyone else on your team and you are certainly not bigger than your company. Don't be comfortable with being the CEO of your company. Early on in your startup, a title is just a title. You can be called manager or even janitor, but what truly matter is does your team listen and follow your vision.
Understand Your Strengths And Go ALL In Once You Find Out What They Are: Once you have a general understanding of your strengths, then find out what your weaknesses are. Then hire individuals that can help fill that area.
Tips For The Entrepreneur At Work
Understand Your Strengths And Go ALL In Once You Find Out What They Are: Once you have a general understanding of your strengths, then find out what your weaknesses are. Then hire individuals that can help fill that area.
Get Mentors: This doesn't have to be physical mentors, but instead you can listen to success and failure stories from top story tellers. For me, I decided to create my own podcast. My goal in creating the podcast was to learn from others' mistakes and failures. The podcast has been the single greatest hobby that I have started to date. The amount of knowledge and the incredible people that I have become friends with has been life changing.
Speak Last And Listen Often: The truth of that matter is that your opinions and how you feel don't matter. The only thing that matters is morale of your company and the livelihood of those around you. Put yourself last and be the ready you read about online.
Now, go out there and do what you've been born to do. The fact is that if you've read this far, I haven't told you anything you did not already know. But to those who have read until the end, good luck.
Ways To Deliver And Receive Negative Feedback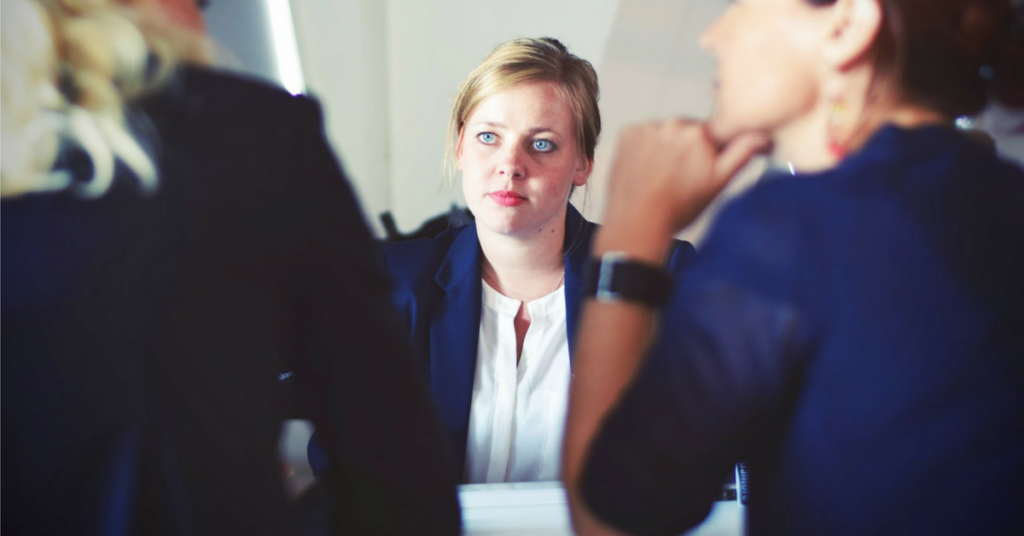 Positive feedback is easy to give and receive. The problem arises when it is time for negative feedback. When people hear bad things about them, it is normal for the person to be defensive, angry, or insecure. Negative feedback is to be expected, because nobody is perfect and there are times when behavior needs to be corrected. No matter what the situation is, negative feedback should be given in a constructive manner. Here are some tips to consider if you have to give negative feedback and what to do if you are on the receiving end.
Delivery Is Key
Most managers take the sandwich approach to delivering negative feedback. They usually start off with the positive and then segue to the negative and bookend the whole thing with more positive feedback. The problem with this approach is that it is confusing. By bookending praises in the end, the employee might not know what the point of the conversation is, leading to confusion.To avoid this, the delivery of the negative feedback should be direct. Managers can start with something positive such as the value of the employee to the company. The next phase should lead towards the negative feedback. For example, "We noticed a decline in your production. We are wondering what the problem is and how we can support you." After this, the conversation can turn towards support and coaching. Tell him how this behavior affects the organization and ask how you can help to avoid this in the future. It is also important to ask them the cause of the behavior so that everybody is aware and can take steps to avoid or correct it.For employees on the receiving end, feeling defensive or hurt is normal. However, being a team player is also important especially if you want to stay employed. The best way to handle negative feedback is to focus on constructive criticism. Remember that it is not personal and is about your work and how your behavior is affecting the team or company. It is best to focus on how you can change or correct the behavior and to work with managers to find solutions.
Ask For Time
Managers and employees both need time after negative feedback. Managers usually deliver negative feedback because the situation is fixable. Everything takes time to get fixed. Managers and employees cannot expect change overnight. In fact, this can be an ongoing process. As a project goes on for example, manages can have certain expectations from team members that can change over time. Employees are expected to adapt to these changes, so it is normal to expect frequent adjustments.Some employees might need time to test the validity of the feedback. Time outs like these can diffuse potentially heated exchanges. Both employee and manager should be respectful when time is needed. Employees can say "Thank you for your feedback. I will give it some thought and will get back to you." When managers feel that enough time has gone by, they can request a follow-up to demonstrate that enough time has been given. Respect should go both ways to preserve relationships in the business.

Listening to negative feedback can be hard and so is giving it. However, negative feedback is needed so that behavior is corrected and events can go their proper course. Without negative feedback, there is no improvement and most of all, there is no way to move forward.
Networking Tips That Will Get You Noticed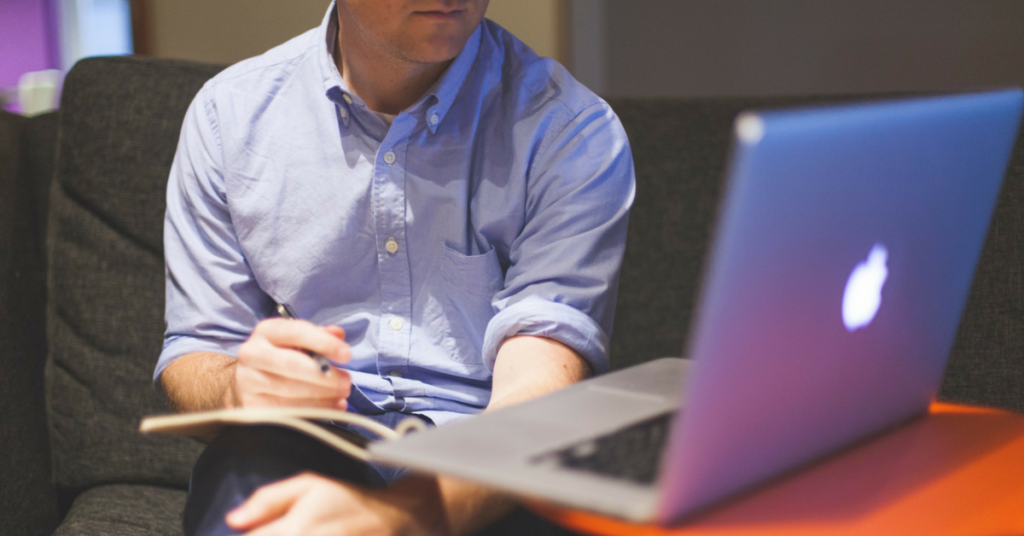 Want to be successful at networking? Here are some tips to make you an effective marketer:
Be Genuine
People can tell when you're being insincere or fake. If you want people to respond positively, be genuine and authentic so that you can build trust and confidence.
Clean Your Online Image
You might have less than respectful images on social media. As we all know, sites like Facebook, Twitter, or LinkedIn are just some of the first places people check when they meet somebody new. Conduct a simple search so that you will know what's out there. If people see it, they might think it's part of your brand.
Build Offline Relationships
Your offline life is just as important as the online one. Seek accreditation with professional organizations. You can also volunteer in your community to expand your network.
Make A Killer LinkedIn Profile
If you want professional relationships and network, LinkedIn is the website to do it. Complete your profile and connect with experts and leaders in your industry. Because it is a social network, it is a good way to meet people and connect with them in a "short cut" kind of way. Find a community that is relevant to your brand and network extensively to get noticed.
Set Networking Goals
In order to know if you're succeeding at something, it has to be measured. To find out whether you are making progress networking, set realistic goals and conquer them. This is the only way to know if you're succeeding in your goal. If your goal is to reach 5 experts in your field within 1 year, then you should set a plan on how to do it. Targeting your goals will give you motivation to go on and give you perspective and reflection on how to reach it.
Share Your Passion
When you meet somebody new, sharing your passion is a good way to break the ice especially if you work within the same field. This is a good way not only to get your message across, but also to gain their insights.
Gratitude
In the course of networking, there will be people who will reach out to you in an effort to share or get to know you better. When this happens, do not forget to show your gratitude. You can say thank you verbally, by email, or by offering to pay for coffee. This way they will remember you in the future.
Follow Up
Maintain your relationships by saying hi or getting together every once in awhile. You can share new innovations, catch up, or just share experiences.
Give Back
Don't forget to give back to your network. They might need you to mentor somebody or to speak about a certain topic. Always remember to pay it forward.
Become A Resource for Others
If you are known to be an expert in the field or when people turn to you for ideas or suggestions, you become a strong resource. This will keep you visible in your network.
Foot Cardigan Taking Socks One Step Further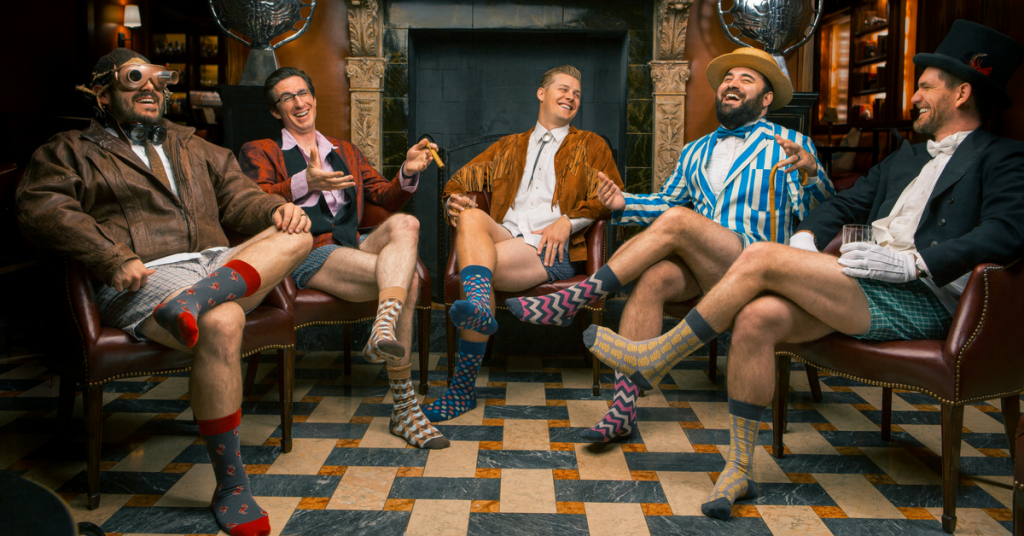 Seeing packages in the mail is probably one of the most underrated and exciting things that happen to us in our digital world. You may know them as the guys on Shark Tank that ripped off their pants.

Foot Cardigan

is a sock subscription that sends you random socks once a month. From holiday themed to socks covered in sushi, be sure to be surprised every time. Their fun, colorful

Instagram

feed is a small taste of what you will receive. We interviewed the founder of Foot Cardigan, Bryan Deluca, about how the company got to where they are today.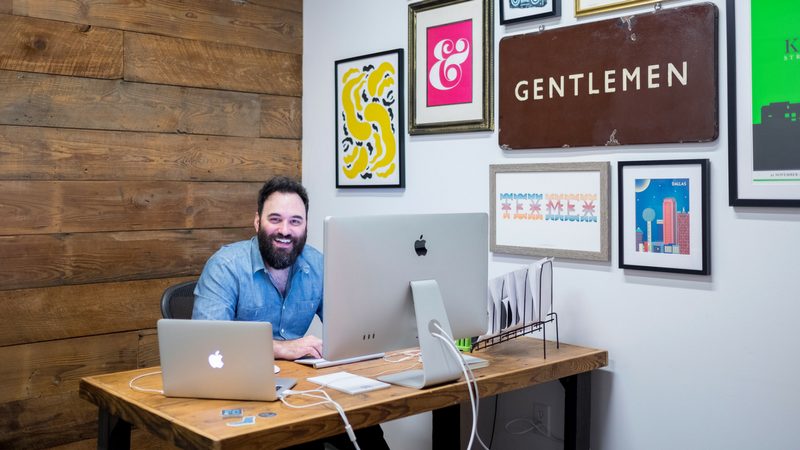 How did Foot Cardigan get started?
We fell in love with the subscription model after seeing that viral Dollar Shave Club video in 2012. Socks are a commodity so we knew we had a shot at having some success within the space if we came at it from a different angle, you know, like a subscription. Et voila!
Why socks?
The 'fun, crazy, fashion' sock trend was just getting going, so we kind of were at the right place at the right time. I had a little experience in sourcing so I was able to find our first factories and get that going. But I really loved the idea of taking this historically boring product, like a sock, and making buying/receiving it fun.
What makes your socks different from competitors?
Over the last four years, I think we've created our niche within the larger sock industry. Of course I think our product is as good or better than other brands out there, so when you're competing, you have to make sure there's just a quality standard there, or people won't buy your stuff. But beyond that, we've really separated ourselves with our design aesthetic. The words 'whimsical' and 'fun' are probably the most circulated within our design team. But really, it goes beyond the socks. It's the brand. The tone. It's unique to our industry.
Describe your subscription service.
Most people don't think about buying socks until they have to. They've got holes in their current ones, so now they've got to go to the store to buy new ones. It can be a hassle. But with Foot Cardigan, we give you something you need (socks), and we give you an experience you wouldn't expect for such an historically mundane product. You get a random pair of fun socks in your mailbox every month. You don't know what you're getting until you open the package. That's one of our customers' favorite things about us. We make the decision for them, and they get the surprise in their mailbox. No one gets fun mail anymore. And we're proof that people still crave it.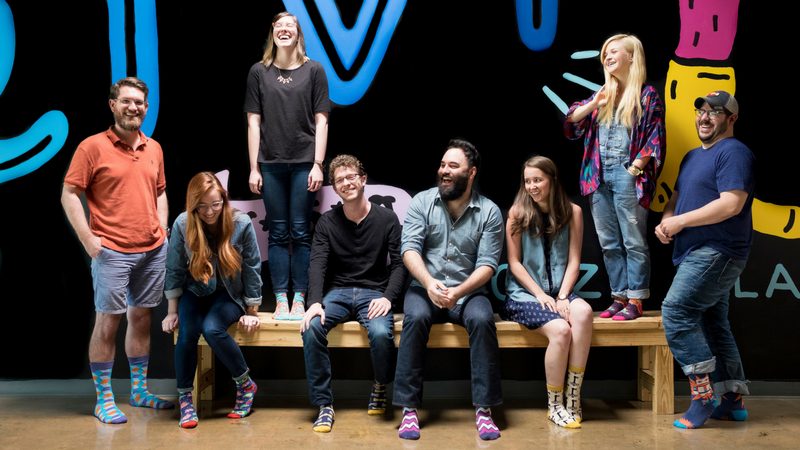 Tell me about your team.
It's really a privilege to work with them every day. They work really hard and are really smart. About half our team is operations and customer service and the other half is marketing/web. It's a good blend of creative people. When I say creative, I don't mean just the designers. We need every position to be creative, with how we respond to customers and how we ship out socks.
Describe your company culture.
It's pretty much exactly what you'd expect from us. Meaning, if you've been to our site or received our socks and you walked into our office, it would make complete sense to you. A lot of laughing. A lot of energy. Whimsical decor. Every person on our team is empowered to do their jobs. And they're encouraged if they make mistakes, because when we make mistakes, we learn and get better. We love taking risks. Sometimes they work and sometimes they don't. We give our team the freedom to think about how to do things better, without the fear of judgement. That matters.
How has being on Shark Tank and HSN affected your business?
The've both been really great. Both are experiences that you never expect to happen, but when they do, you're kind of like 'WHAT?!?! Did that just happen?' But yeah, our business greatly benefited from both experiences.
Do you plan on expanding your product line?
I'm so excited about this. Over the last four years, we've launched four products. In the next 12 months, we have plans to launch almost double that.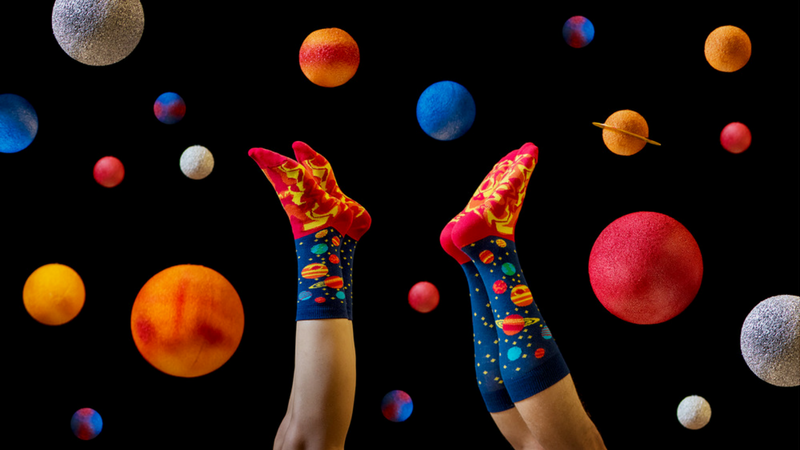 What inspires you?
My family. They are my rock. My three-year old doesn't care that I was on Shark Tank and she doesn't care if I had a challenging day at work. She just wants daddy to cuddle her and play Candy Land. That's really refreshing for me. I thrive off seeing my friends succeed. I have a lot of friends in different industries that are so damn good at what they do. When they have victories, we celebrate, and when they fail, we cry. Being around people who challenge themselves to be the best they can at what they do. That gets me every time.
What is the biggest lesson you've learned so far?
To soak in every single moment of this ride. I find moments every single day to be thankful. I often find myself saying 'I can't believe I GET to do this every day.' Because I'm not guaranteed this will last forever. So I'm going to enjoy it while I can. Tomorrow, the world could decide that socks are terrible inventions and we're going barefoot, and we'd be done. Unless we made socks that looked like people were barefoot....I'll be right back....
What are some obstacles you've come across?
Growth. While it's really exciting to be growing, it's also really challenging. 2/3 of our team have been here less than a year. We've had to create things like an organizational structure, training, etc. Navigating inventory management with our model can be tough, but we're getting there. Oh, and things like at the beginning when we had to figure out how to tell people to buy something that they didn't know was a thing. That was strange.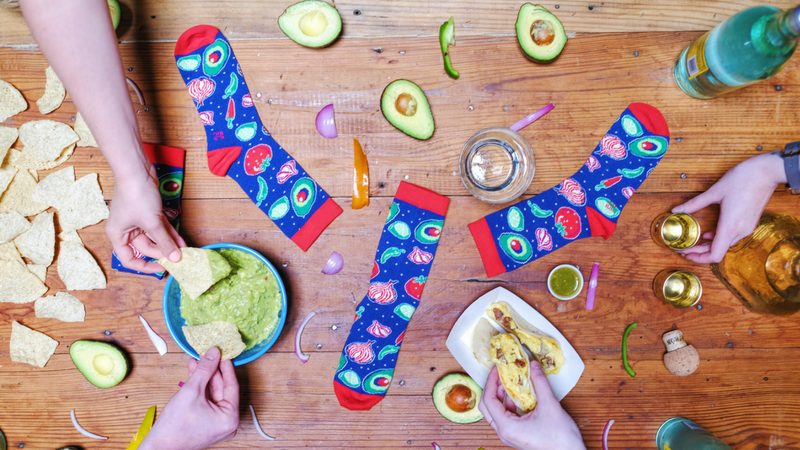 What was the proudest moment for Foot Cardigan?
It had to be the first customer who bought a subscription that none of the co-founders knew. We went ballistic over the fact that someone who wasn't obligated as a friend or family member bought a subscription because they just loved the product. I'll never forget that.
What is some advice you can give to someone building their own startup?
Get over that fear of failure. I see that the most from people. They work on their thing for a couple years and it never sees the light of day. No one will ever care about your thing as much as you do. We had the idea and launched in 2.5 months. It wasn't the best first site, but it sold sock subscriptions. We tweaked it from there. So yeah, just get your thing out into the world. Don't waste time and money building something people don't want. The sooner you push it out there, the sooner you'll know if it's going to work or not. That's invaluable.