Top 10 Cloud-Based Software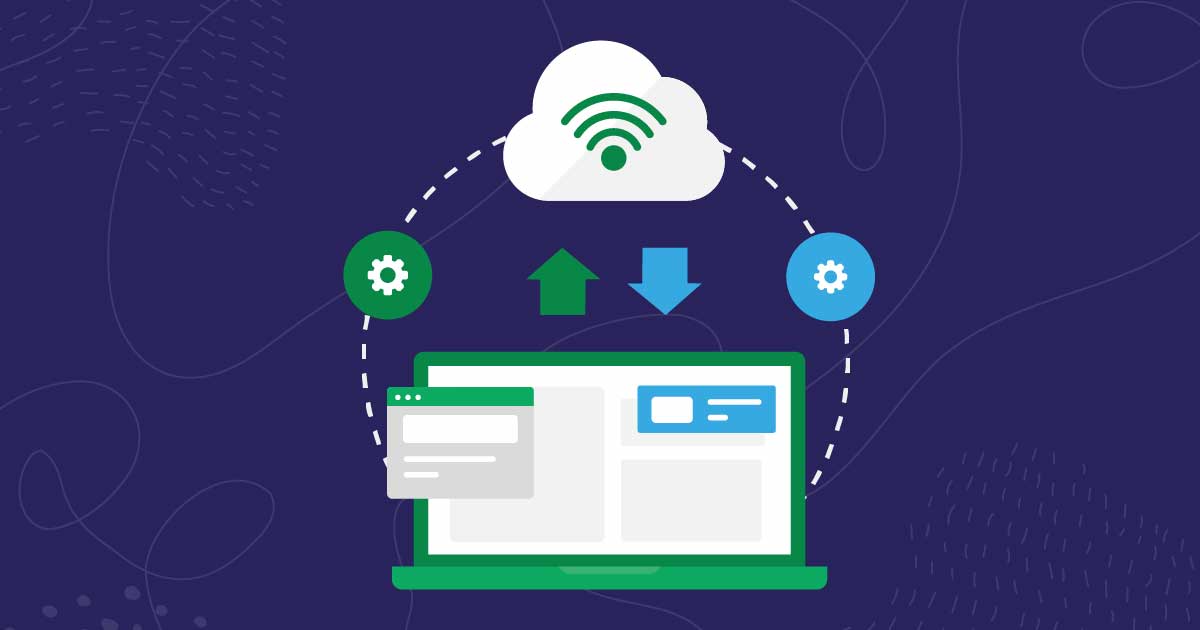 Most people don't know that cloud-based software is the backbone of most activity on the web. Cloud services play a critical role in the global IT infrastructure because it provides an avenue to store and access data.
Not only that, but it's also used to build, scale, and manage applications and databases on the web. No matter your business, having a server that can store and manage your data is critical.
Simply put, cloud-based applications describe a program that takes care of data storage and management. These are just some services that cloud-based software provides:
Servers, networks, and storage
The ability for developers to create, test, and maintain software
A means for users to connect with the web and mobile apps
Here are some cloud-based software examples you'll want to check out.
1. Amazon Web Services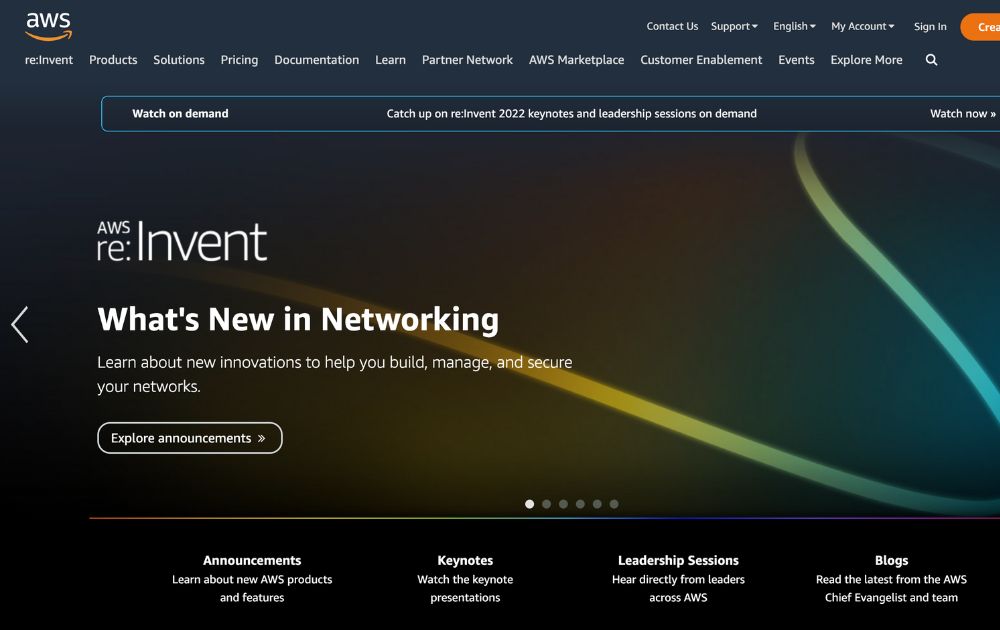 Amazon Web Services is one of the largest and best cloud computing services out there. It has a comprehensive set of computation, storage, and database solutions developers need for projects. Aside from these advantages, it's also widely used – in fact, it's currently available in 84 zones across 26 regions. Plus, it can be used on its own or connected to another cloud computing platform. AWS is free for all users. 
2. Google Cloud Platform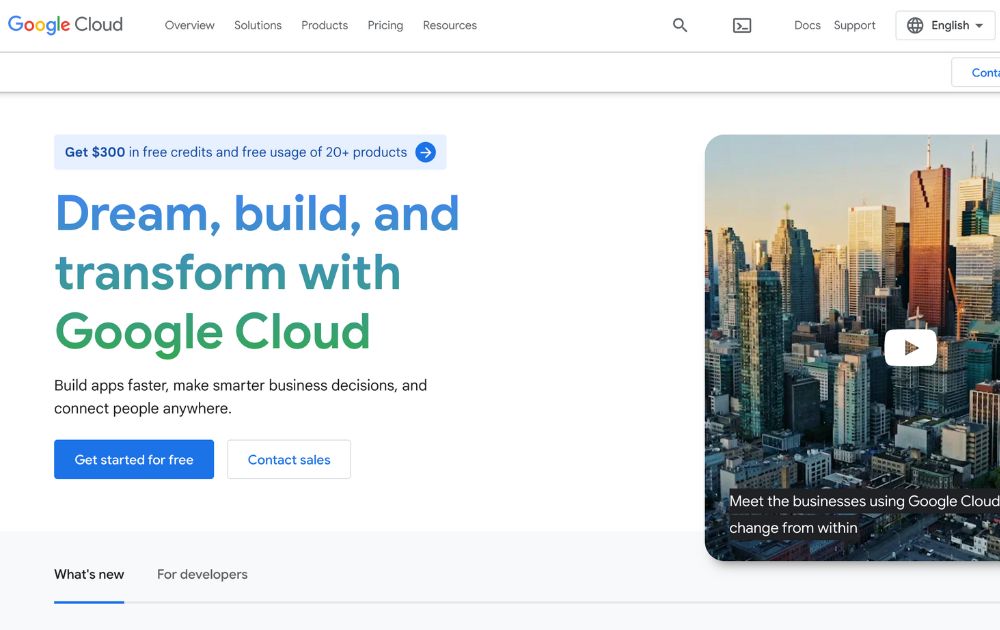 Meanwhile, Google Cloud Platform (GCP) is another public service provider you shouldn't miss. The GCP is best for developers who want to scale their infrastructure at a quick pace. Aside from that, users can take advantage of the service's AI, analytics, and data management capabilities. It uses virtual machines and hard disks at Google site centers to facilitate its operations. GCP has free trials for first-time users, but its primary payment method is pay-as-you-go. 
3. IBM Cloud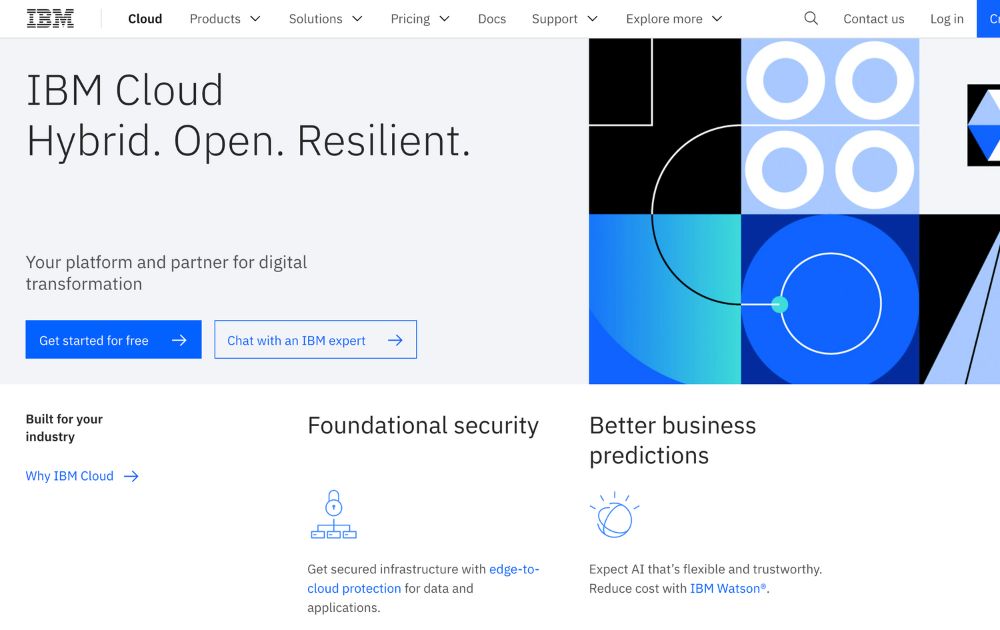 IBM Cloud is a highly customizable service that lets developers choose their preferred tools, data model, and delivery models. Developers can use it on its own, but it's a service best used with other programs. Users prefer it over other services because of its high reliability, pre-installed security feature, and dual-stack IP capabilities. IBM Cloud is free to use. 
4. Microsoft Azure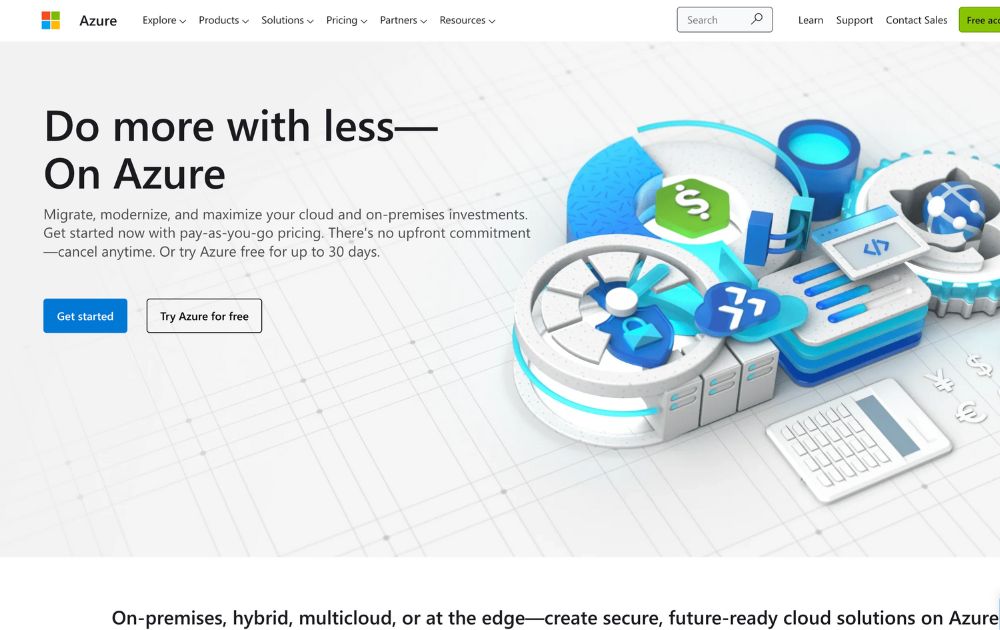 Microsoft Azure is one of the best cloud-based applications if you want a vast network across regions. It's tailored for developers, and IT teams because of its flexible storage solutions, container and load balancing features, and other core cloud services. Plus, it supports various languages, tools, and operating systems. A free trial of Microsoft Azure will last you for 30 days, but their hourly rate starts at 2 cents per hour for 20GB. 
5. Red Hat Cloud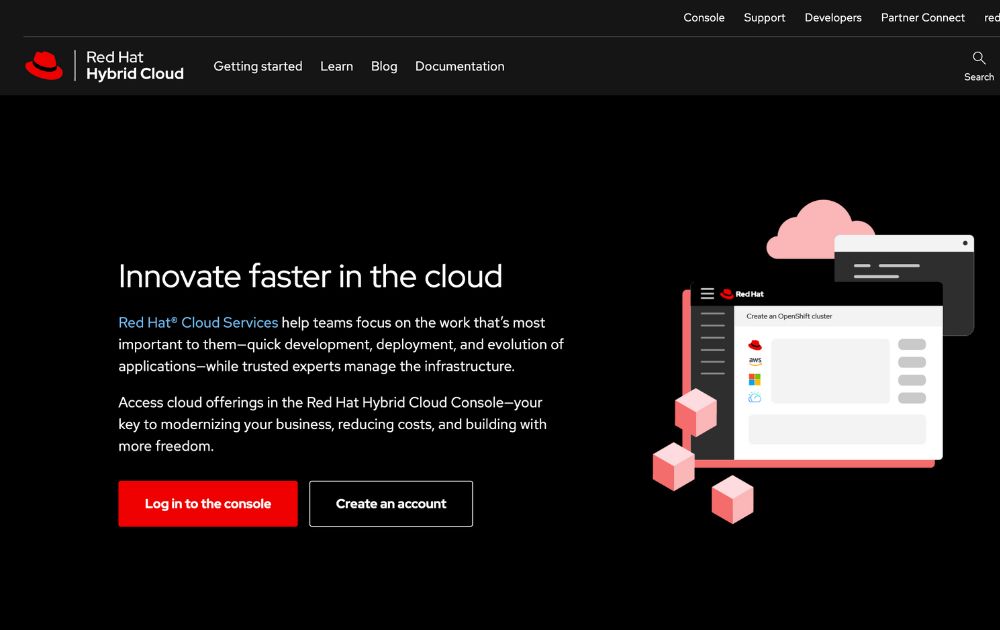 Red Hat Cloud uses open cloud technology to help IT organizations operate at a lower cost than most. It's a hybrid cloud setup that's best for developers who want to host and launch applications quickly. Because of its structure, users can expect strong scalability and flexibility. Hybrid clouds allow remote teams to access data from anywhere and make copies in the cloud for better protection. 
6. Oracle Cloud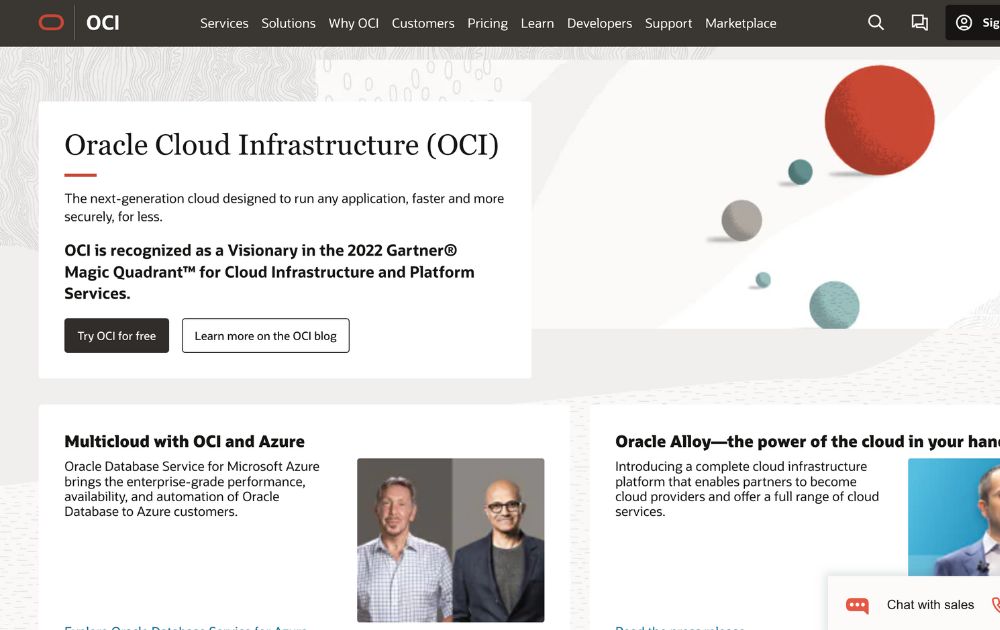 On the other hand, Oracle Cloud also offers basic cloud services tailored to enterprises. It's suitable for both companies and developers to connect and share their applications online. Like other platforms, it provides storage, network, and applications through its data centers. Like other platforms, Oracle Cloud has tough security and reliable networks to ensure your data's safety. This option has subscription-based and integrated services for any kind of online business. 
7. Alibaba Cloud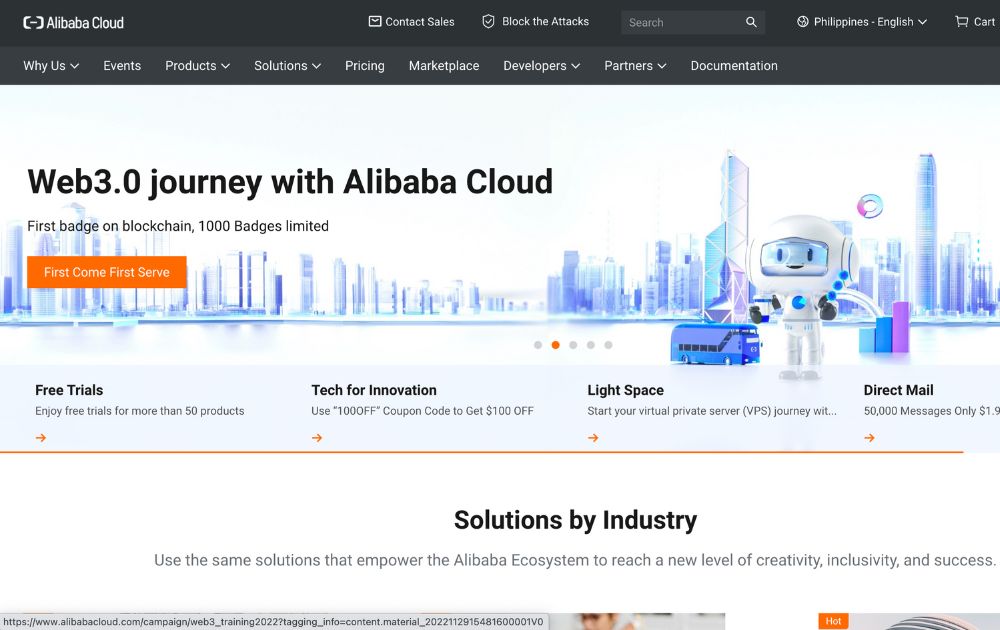 Alibaba Cloud is the leading cloud service provider in Asia and the Pacific, but huge in China. It has all the essential cloud computing services but includes elastic computing, machine learning, big data analytics, and a host of other features. Plus, it's a scalable option that users can use by itself or with other networks. To date, it has 25 regional centers all over the world. The Alibaba Cloud is available as a pay-as-you-go service.
8. DigitalOcean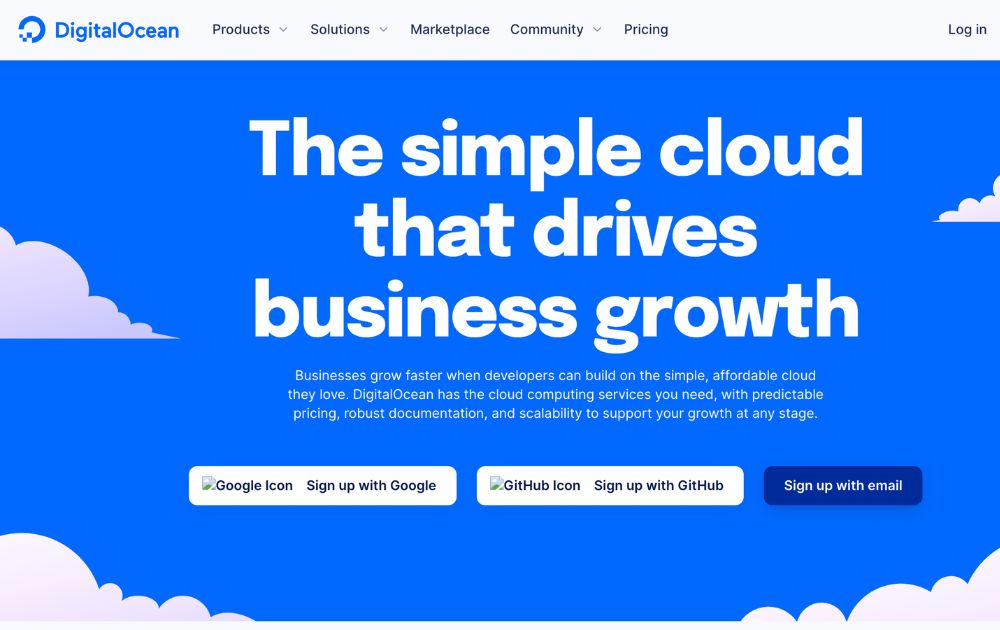 Meanwhile, if you're looking for a simple option that's better for small operations, DigitalOcean is for you. DigitalOcean focuses on IaaS and offers all the basic and core tools for only $6 a month. That said, it allows users to create VMs, deploy Kubernetes clusters, manage databases, and more. This option is one of the best for beginners for its friendly interface and cheap plans. 
9. Tencent Cloud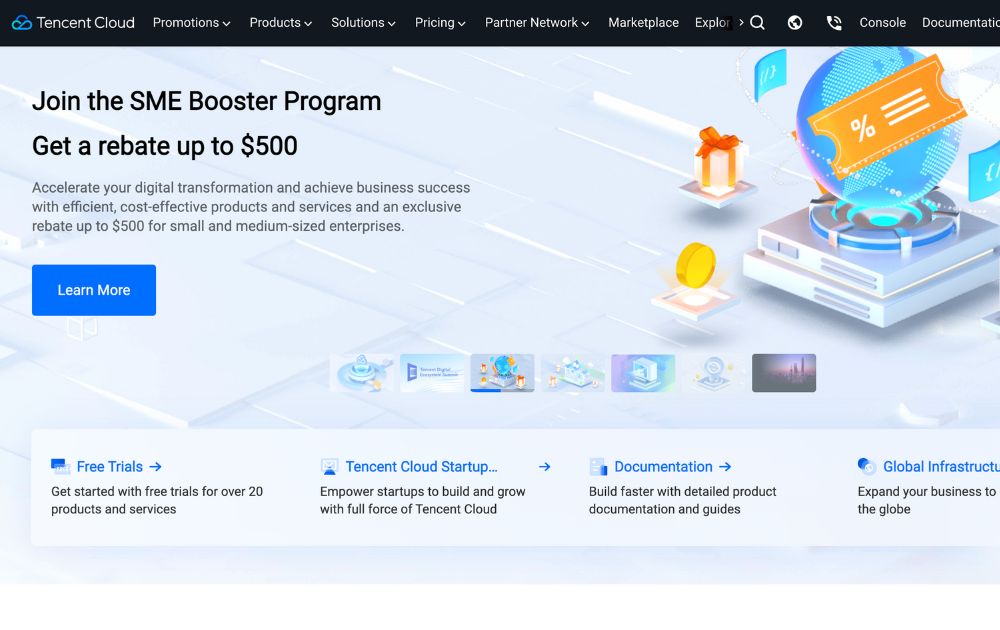 After Alibaba, China's next largest service provider is Tencent Cloud. It's a great option for storage, data migration, and analysis. In addition, it has powerful computation abilities with automatic scaling, CVMs, and auto-scaling. Plus, it also has scalable file storage and CDN. Apart from that, users can also get cloud storage and a strong security feature with this option. Tencent Cloud has over 500 locations all over the world. 
10. Salesforce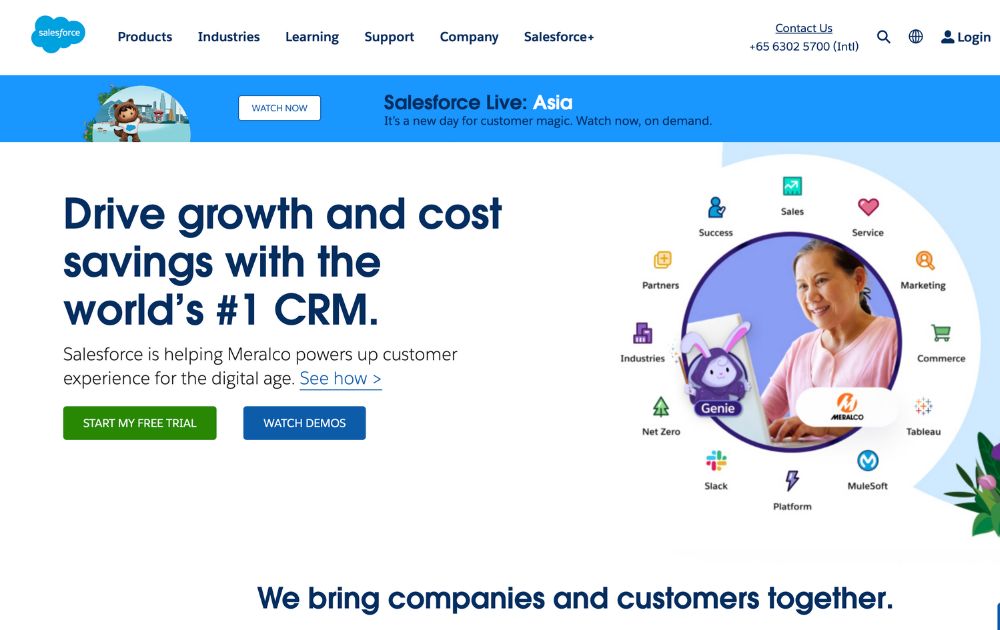 Meanwhile, Salesforce is one of the best cloud-based software solutions for businesses. It has CRM, sales, ERP, mobile apps, and more features. It's best if you want customer support features to keep track of orders, manage clients, and track leads. You can also choose to add customer service data with records from other clouds. This option starts at $25 per month. 
Factors to Consider When Choosing Cloud-Based Software
Need tips to find the best cloud-based software for you? You might want to take a look at these factors first.
First, check how payment works. Most platforms use a pay-per-use method, but others favor subscription-based plans. Next, you want to review their main services and whether they're fit for your niche. For instance, developers and IT teams are better off with services like AWS and GCP. Salesforce, on the hand, is the best option for online shops and small teams.
You may also want to look at migration support and exit strategies. Some services have a vendor-lock rule that prevents you from moving to other services. Finally, pay some mind to their data management and security policies. You want to make sure your applications are secure and protected. In sum, do your dues and check for the reliability of the service you're looking at. Check the cloud-based software advantages before making the jump to commit.
10 Best Video Marketing Platforms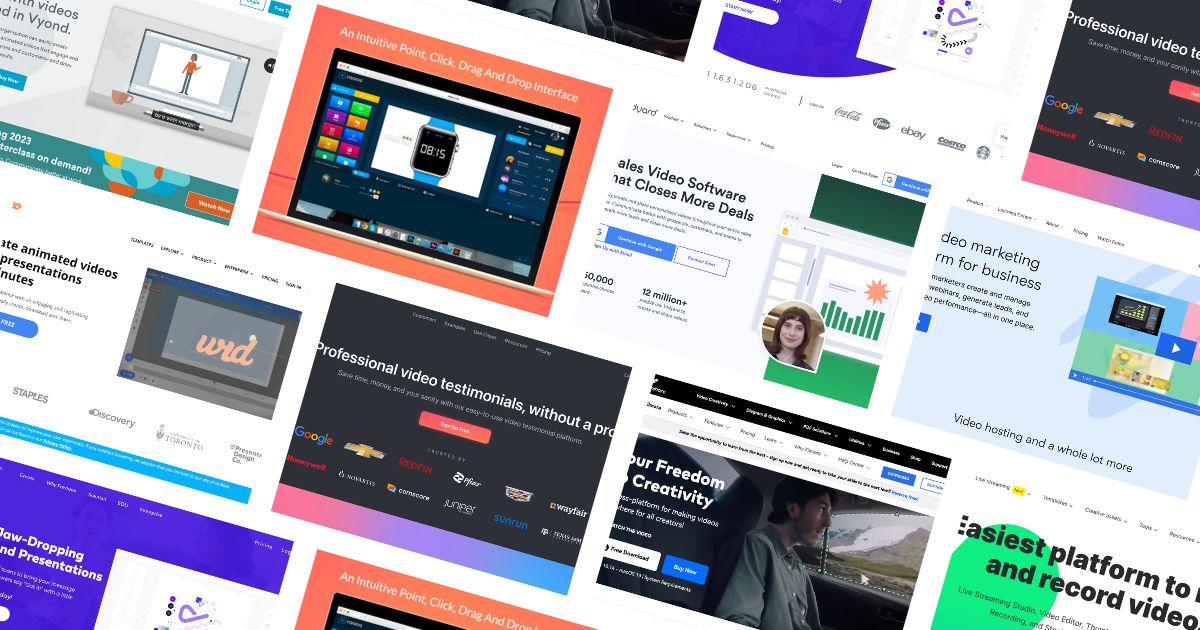 You're missing out if you're not using video content to promote your business. After all, posting content in a video format is a gold mine—especially when it goes viral. You're essentially getting free marketing for such a small investment. Whether you're a small business owner or a one-person enterprise, we have just the information you need.  Video editing tools can also have a huge learning curve, so we've made sure to add options for every learner. Now, find the best video marketing platform for you. 
1. Vimeo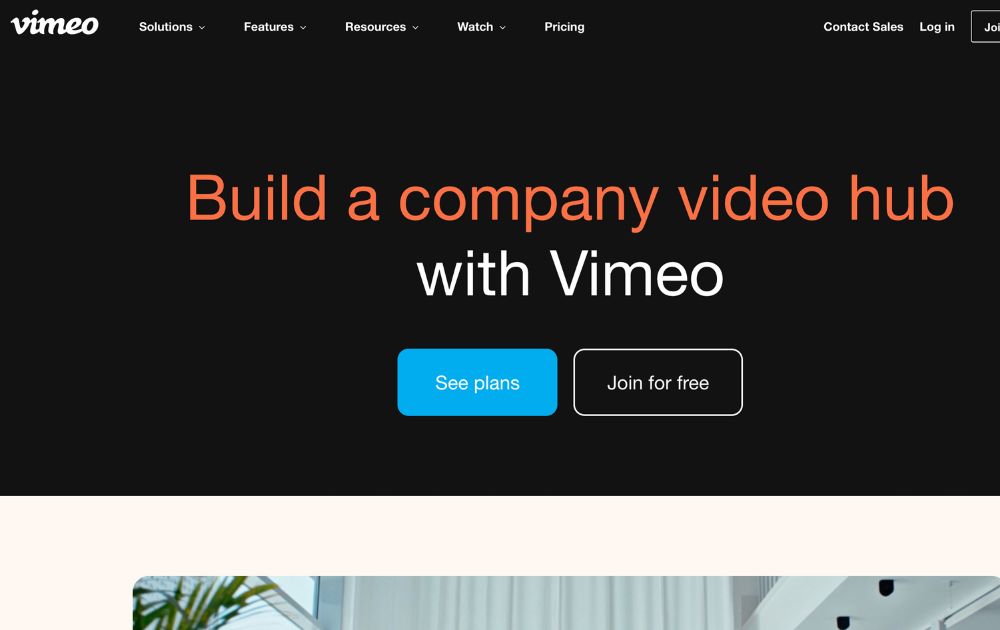 When it comes to video platforms, there's no beating Vimeo. The tool provides an end-to-end service that lets you create and publish videos all from their single platform. The UI of the platform is also tailored for beginners, so you won't have to worry about a steep learning curve.
The best part about Vimeo is that you can learn how to edit and create marketing videos, even with their free plan. Aside from this, it also has basic analytical tools so you can see who is watching your videos and where it's most watched.
These essential yet vital features can significantly strengthen your video marketing strategies.
2. wave.video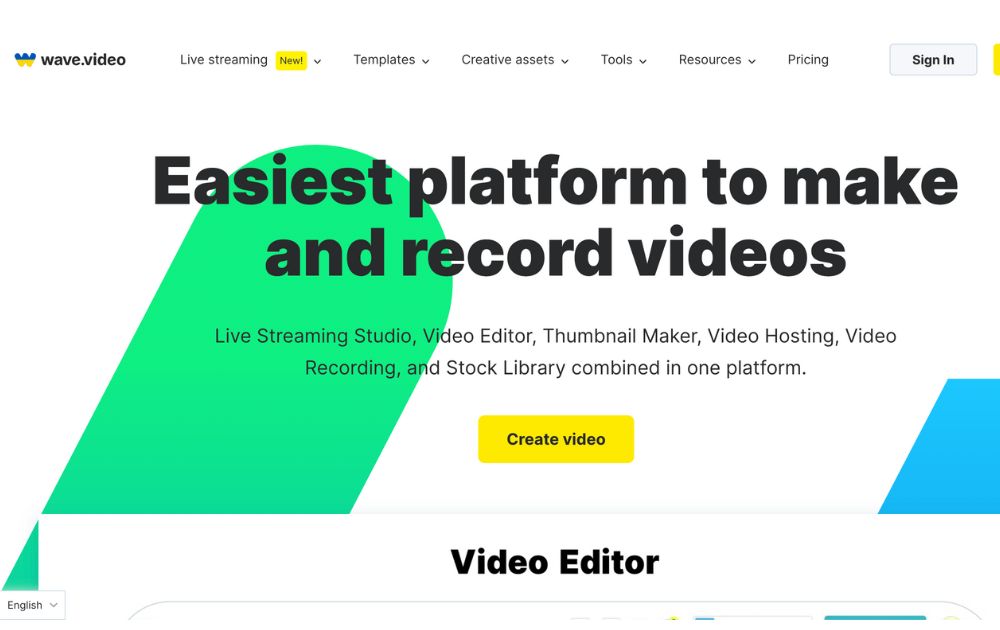 Without a doubt, wave.video is one of the best platforms for video marketing. Besides allowing users to create videos, it has a built-in social calendar to curate individual feeds. 
With this software, you can also get free video templates and basic video editing features. Upgrade to their Business plan, and you can access up to 100 million royalty-free video clips and images, SEO tools, and custom domains.
3. Wistia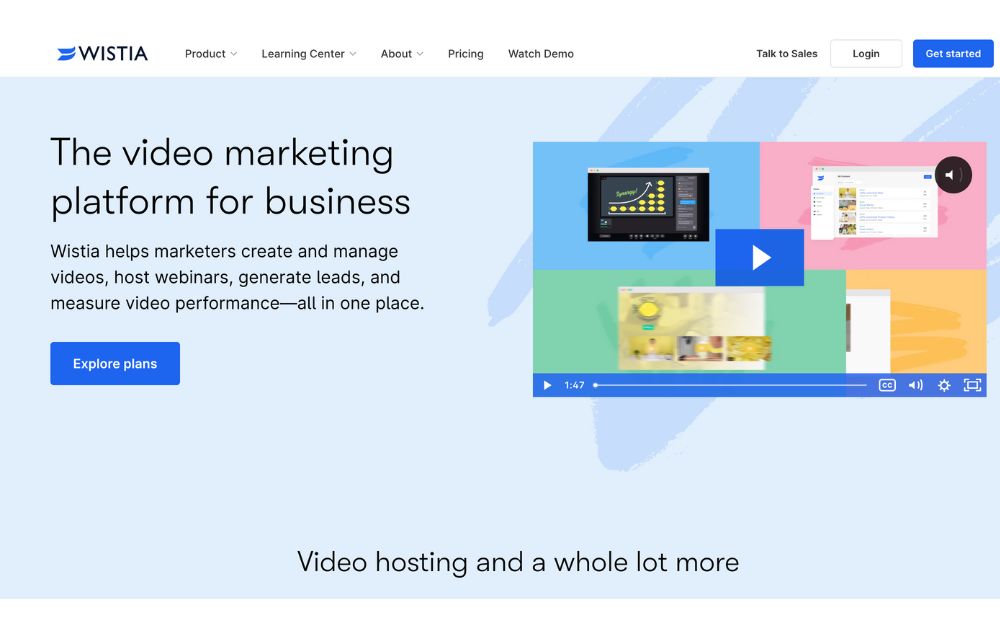 On the other hand, if your primary social media strategy is to grow, Wistia is the best option for you. They have many marketing features that are great for lead-generation initiatives. They have a Turnstiles feature where viewers get asked for their email addresses to continue watching a video. 
In terms of video marketing analytics and reporting, Wistia has some basic but highly visual tools to help you with your online marketing. Plus, they have a heat map feature to inform you where your top viewers are.
4. Powtoon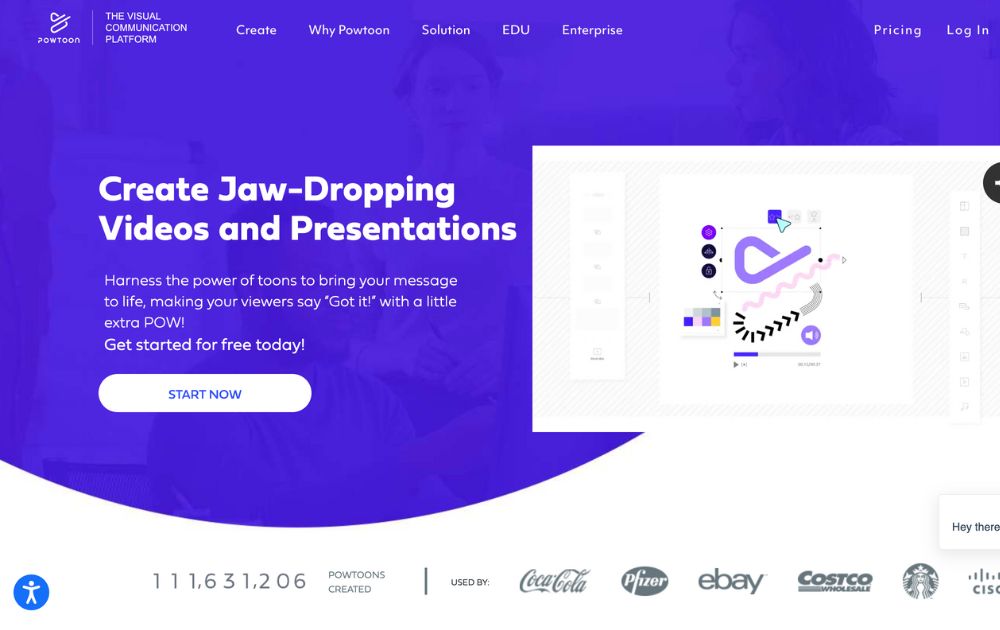 Next, we have Powtoon. Powtoon is a beginner-friendly platform that is best for people who don't know what kind of video they want yet. Intuitive is the best word to describe this software. 
Along with that, you also get templates and stock footage libraries on the platform, so you can breeze through the video creation process. Apart from that, creators can also natively upload to Youtube. Powtoon doesn't have a strong analytics feature as the other tools, but it's a solid tool for beginners.
5. Vyond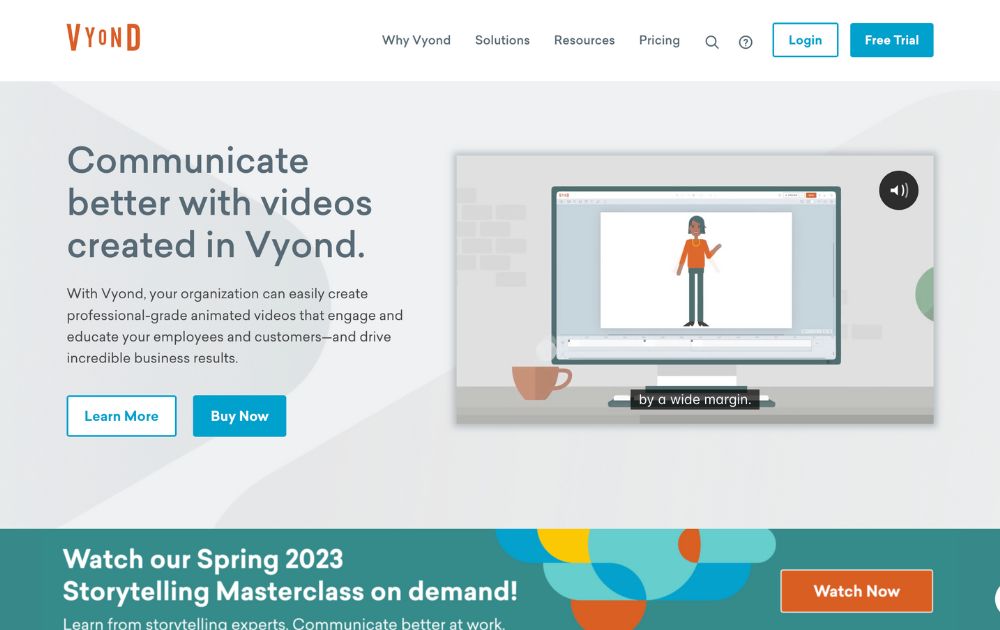 If you're looking to create animated videos, then Vyond is for you. It's used mainly by teachers in the educational sector, but it's also highly recommended for content marketers. After all, the videos you create with Vyond are quick, easy, and highly engaging for audiences. 
Vyond makes it easier for users to create short animation videos. For one, it has an extensive library of characters and elements. Plus, you get tons of options for music tracks and sound effects. And finally, you can easily drag and drop elements to your video for ease of use.
6. Filmora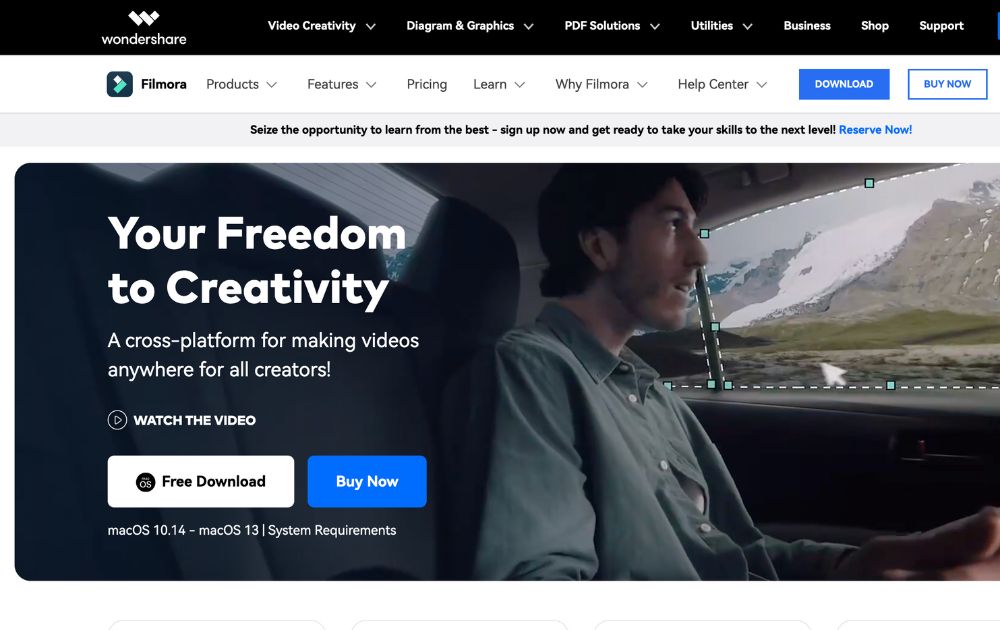 Don't have solid editing skills but want to edit videos anyway? Meet Filmora – your new best friend. It's great for people who need edited videos immediately. With their innovative features, you won't have to go through a high learning curve to create high-quality videos. 
Specifically, they offer functionalities to color-correct, mix audio, and add subtitles. Here, you get color grading presets, noise removal and audio support, and even on-screen text editing.
7. Vocal Video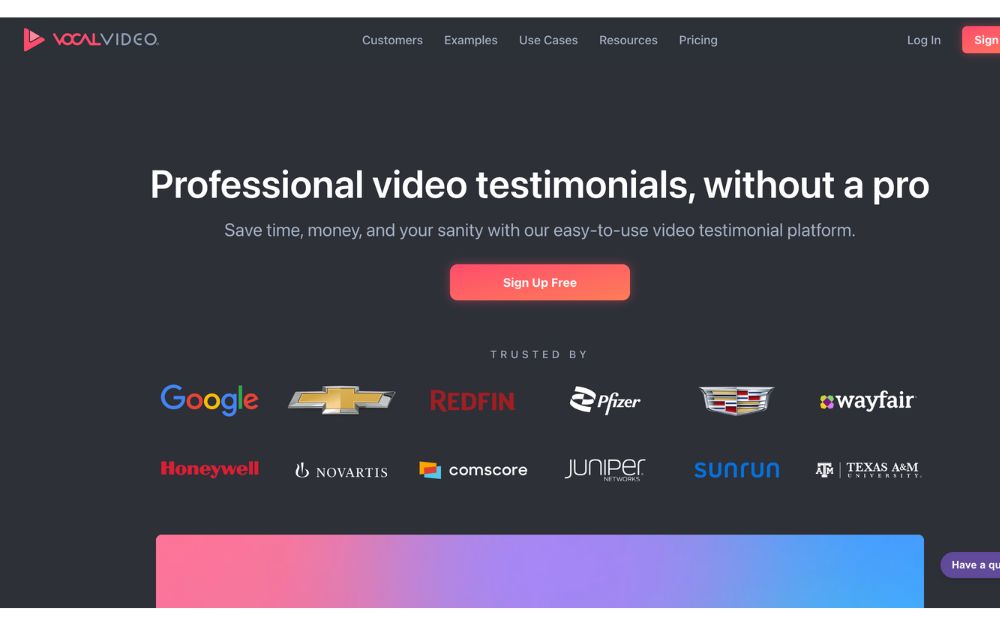 Meanwhile, Vocal Video is our top pick for creating interview-based videos. Need promotional videos of your services from trusted clients and influencers? Vocal Video has specific features that can let you do just that. 
Simply write down a list of questions you have from your ambassador, then send them a link to an interview. Wait for them to go through the questions, and you can edit the video as you wish. Optimize your video for SEO, add subtitles, and even music.
8. Vidgeos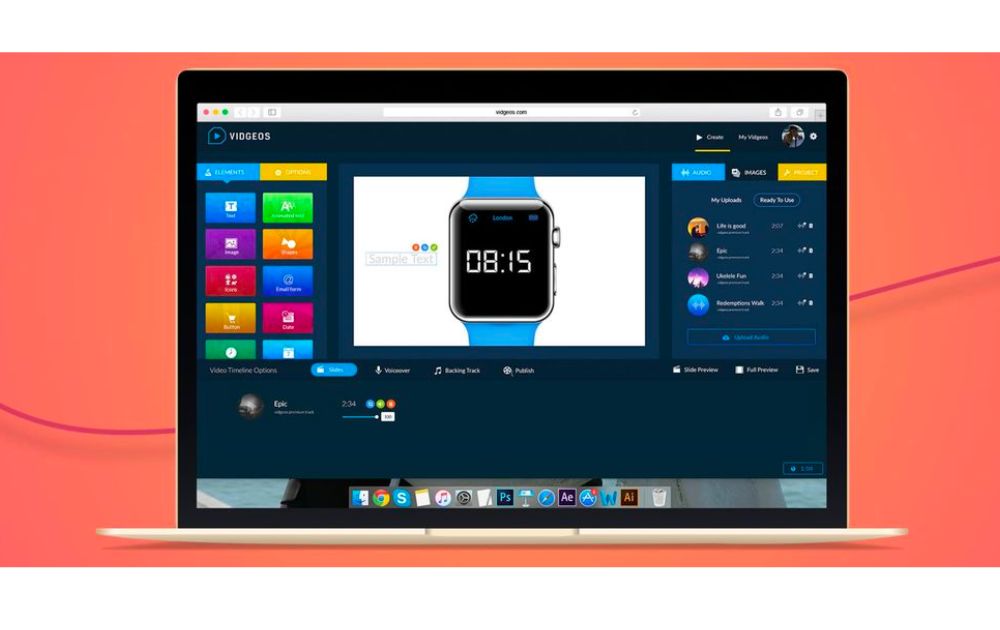 Need a global video marketing platform for your global audience? We got you. Vidgeos is a content creation app with some powerful marketing features. We recommend this tool to businesses in affiliate marketing and email marketing niches. 
Here, you can do live videos and edit them in real-time. You can also add interactive buttons for CTA and email opt-in forms. The most unique and powerful feature of Vidgeos, though, is it has an auto-translate feature.
9. Wideo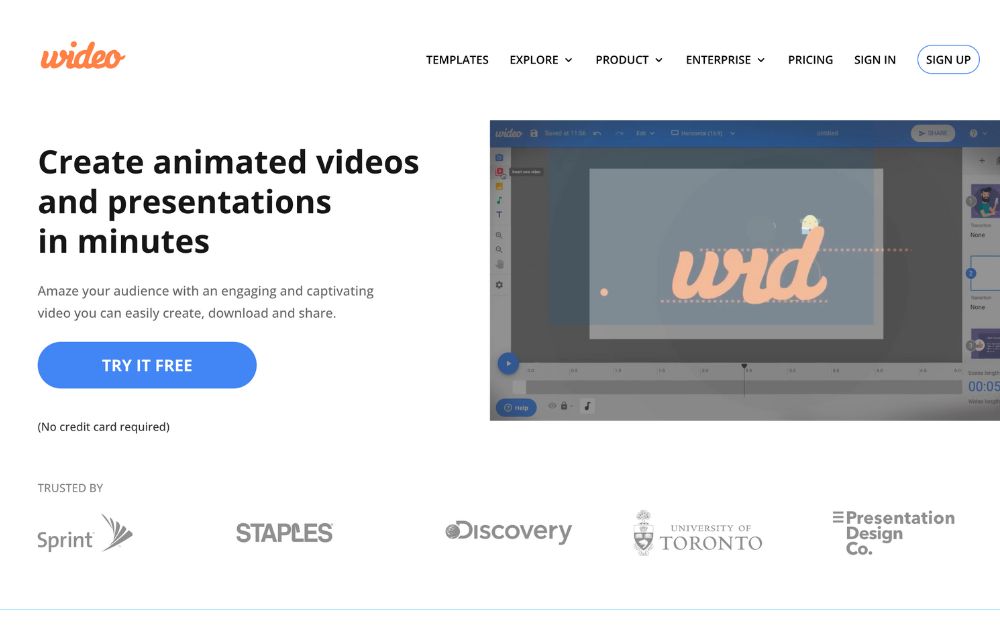 Next, if you want an online video marketing platform with tons of free templates, Wideo is for you. Like Vyond, Wideo specifically specializes in creating animated videos. Because of this, we recommend this tool for creating explainer videos and animated presentations.
Regarding features, Wideo has a pretty capable set of tools to help you execute your vision. For one, they have custom templates, a drag-and-drop interface, and embedding features. Plus, they also have free text-to-speech software that makes transcribing easier.
10. Vidyard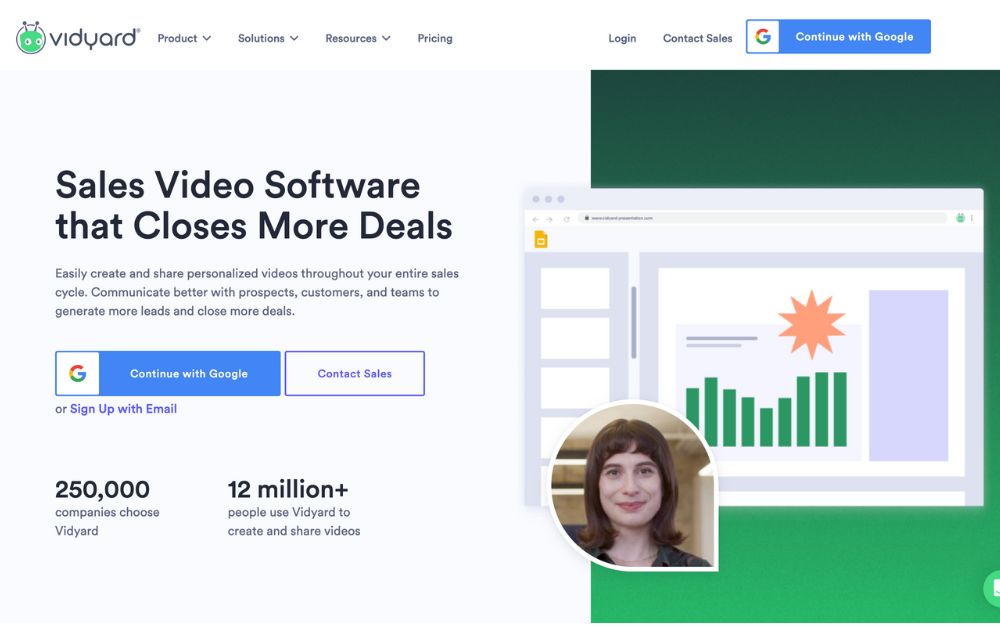 Finally, we have Vidyard. This video portal software offers powerful marketing tools to help you get leads, grow your business following, and run campaigns. For one, this software has a built-in CRM tool for companies to monitor data and trend analytics. Apart from that, it has all the basic video editing and creation features. 
Vidyard stands out because you can customize and manage your campaigns per location to target your audience.
With such a visual generation, videos can help you convey tons of information easily. Product demos, client reviews, and even corporate content all translate well in the video format. To choose the perfect video marketing platform, weigh your needs and check the features thoroughly of every tool.
The platforms discussed in this article offer a range of features and benefits that can help businesses of all sizes and industries create and distribute high-quality video content. From video portal software like Vidyard to specialized video marketing tools like Wistia and Vimeo, there is a platform to suit every need and budget.
Instagram Shopping: A Complete Guide to Boosting Your E-Commerce Sales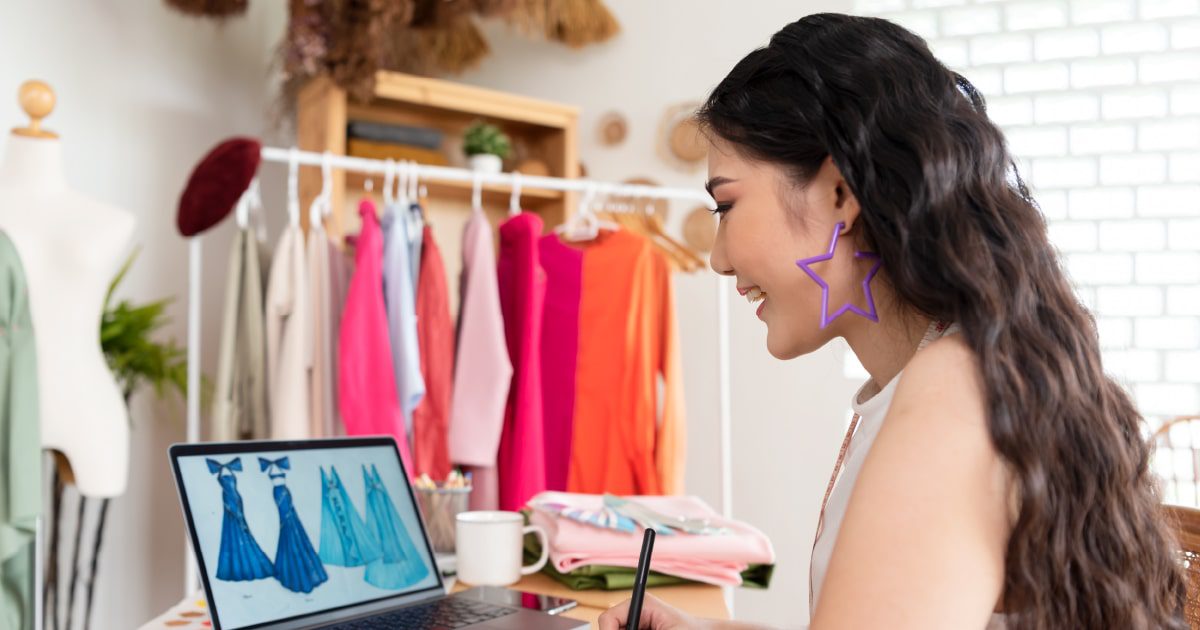 The e-commerce industry is projected to grow by 10.4% this year and more in the coming years. This is a positive outlook for entrepreneurs and a sign to ramp up marketing strategies. If you're looking to add another platform to use, you should try Instagram shopping. Here's what you should know:
What is Instagram Shopping?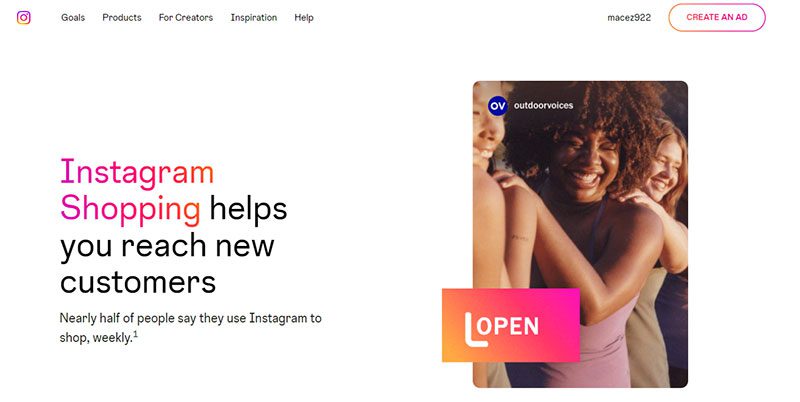 A powerful e-commerce tool, Instagram Shopping allows businesses to sell their products and services directly inside the Instagram app. You can create a digital storefront using your brand's Instagram profile. It lets you list items for sale with descriptions, prices, and links to purchase.
This gives businesses the chance to be in front of more than 1.21 billion active Instagram users. They can discover your brand and buy from you without ever having to leave the platform. You can also use Instagram's tools that can help you optimize your strategies, track and monitor your performance, and offer discounts and promos.
How to Set Up Your Instagram Shopping?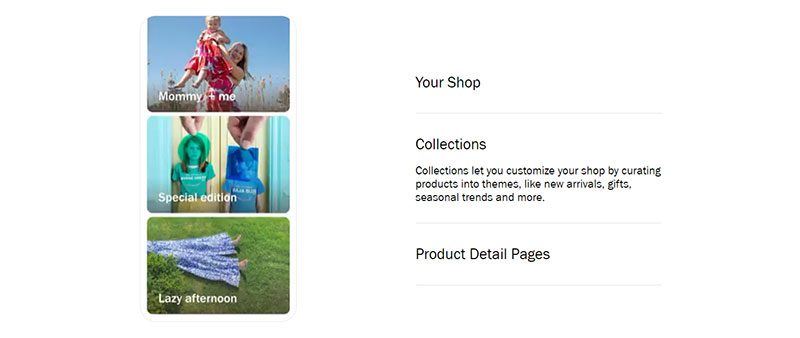 Follow these simple steps to set up Instagram Shopping for your business:
Make sure that your business meets Instagram's eligibility by clicking on this link. The platform has set certain requirements that your business should comply with to be able to start selling.
Create a business account. If you haven't done so yet, you need to create an Instagram business account. After which, you need to connect it to your Facebook business page. 
Set up your Facebook Catalog. You can create a Facebook Catalog using Facebook Business Manager or an e-commerce platform supporting Facebook integration.
Link your catalog to your Instagram Business Account. Once you've created a Facebook Catalog, you can link it to your Instagram Business Account by visiting the "Shopping" section of your Instagram profile settings and following the on-screen instructions.
Add your product tags. After linking the accounts, you can start adding product tags to your stories and posts. Once done, users can begin to click on your items and view details about them.
Submit your account for review. After adding the tags, submit your account for review. The platform will check if you are eligible and that you meet the standards they have set.
Once approved, you can start selling. Once your account has been approved, you may use Instagram Shopping to sell your goods within the app. Keep in mind recommended practices for refining your approach, such as producing aesthetically engaging material and monitoring results with Instagram analytics.
How to Create an Effective Instagram Shopping Strategy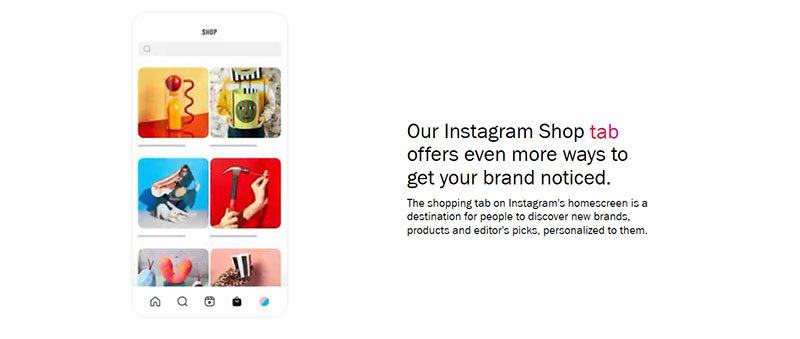 Although the number of Instagram users is high, not everyone is on it. This is one of the many reasons your business should not be on all social media platforms. The first thing you should do is understand your audience if you haven't already. Once you know who they are and what platform they mostly go to, you can start your Instagram Shopping journey by doing these:
Choose the right products to showcase. Ensure that your products and services are relevant to your target market.
Create visually appealing Instagram content. Visual content draws people in, so make sure to craft your best.
Leverage Instagram features to boost your brand. Take advantage of Reels, Stories, and IGTV to showcase your offerings.
Collaborate with Instagram influencers aligned with your brand identity. This will help you reach a broader audience and increase your brand's visibility.
Monitor and track your performance via Instagram insights. This way, you'll know which strategies you should keep and improve and which ones you should ditch.
Remember to regularly analyze and refine your strategies based on your audience's feedback and the data gathered from the insights.
How to Maximize Sales Through Instagram Shopping
Having an Instagram Shopping account does not end there. You also need to come up with ideas to boost your e-commerce store. Below are a few tips that can help you do this:
Optimize
Ensure that the products you list are optimized. You can do this by carefully checking the descriptions and ensuring they're accurate. Use high-quality images that can help make your products more enticing than the competitors'.
Strategize with Product Tags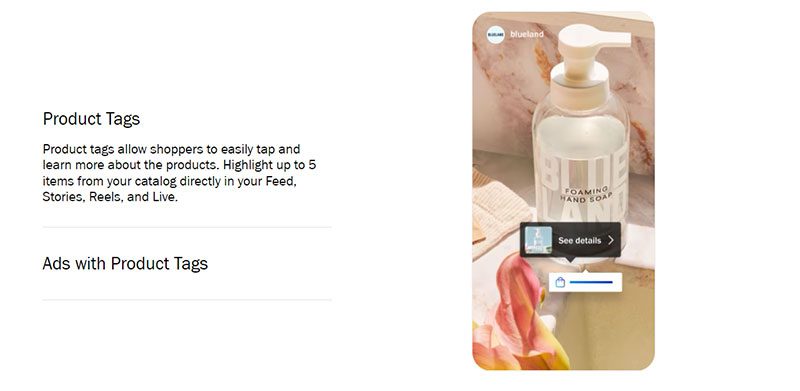 Offer the utmost convenience by adding product tags to your stories and reels. This will make it simple for customers to find and buy your items. Use creative and strategic product tagging to advertise new arrivals or highlight your best-selling items.
Leverage User-Generated Content
Ask your followers to share their experiences with your brand. Whether these are photos or videos, these will be excellent social proof that can entice more customers to try your brand.
Offer Discounts and Promos
Offer special discounts, promos, or early-bird access to attract potential customers and drive sales.
Use Instagram Ads

To reach an even wider audience, why not try Instagram Ads? You can use strategic targeting to place you where your target audience is. 
Form Business Partnerships
Find Instagram businesses that complement your brand and work with them for collaborations. This way, you can reach more quickly and easily and show your products to more users.
Instagram Shopping Best Practices
Here are some best practices that can help you improve your brand's Instagram Shopping journey:
Use high-quality visuals. Crisp and clear images are vital to making your products more appealing.
Be consistent with your branding. Keep one branding identity throughout your digital presence.
Continually update your product listings. This will help avoid confusion, whether in pricing or other relevant information.
Optimize your product descriptions. Write concise descriptions that help customers understand them better.
Engage with your audience. Respond to comments and messages at every chance you can get to build a connection with your audience.
Track your performance. This will help you gauge your strategies and determine what you need to do or don't do.
Final Thoughts
Instagram Shopping is a great way to increase sales and establish your brand. While it may seem difficult at first, know that this is an excellent platform. Thanks to its broad reach and popularity.
10 Personalized Video Marketing Campaigns that Drive Engagement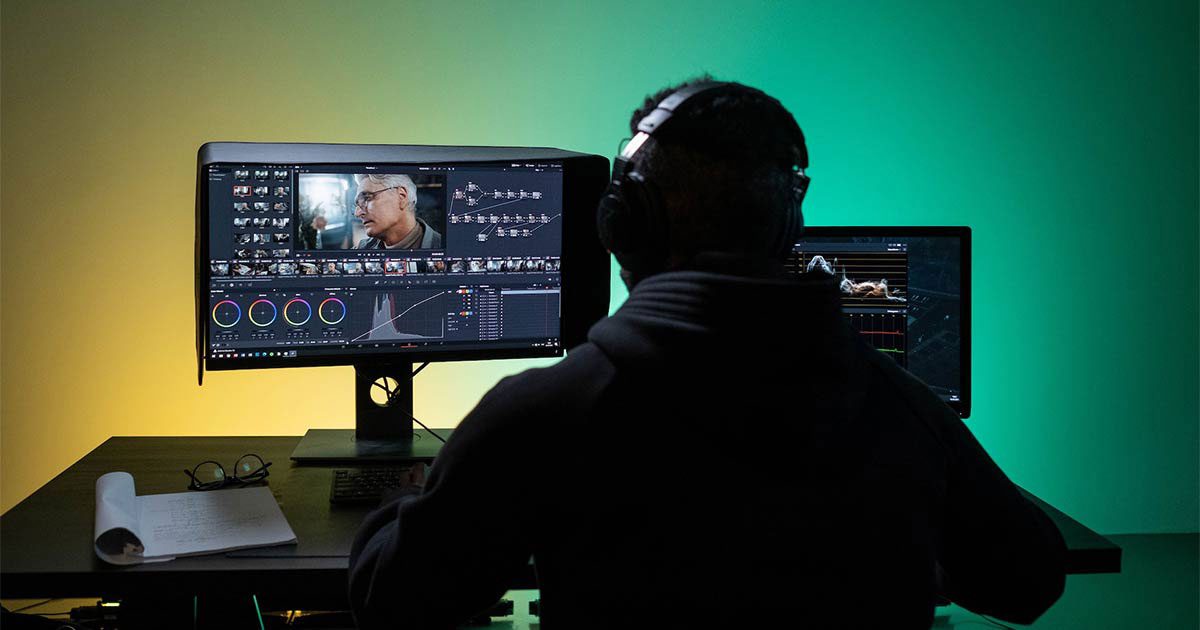 Video content is growing its popularity and seems to show no signs of ever going down. Marketers have reported a 92% positive ROI, thanks to videos, the exact reason you should be doing it, too. And to get the most out of this strategy, you must check out personalized video marketing. Here are a few excellent examples to inspire you:
1. Coca-Cola's "Share a Coke" Campaign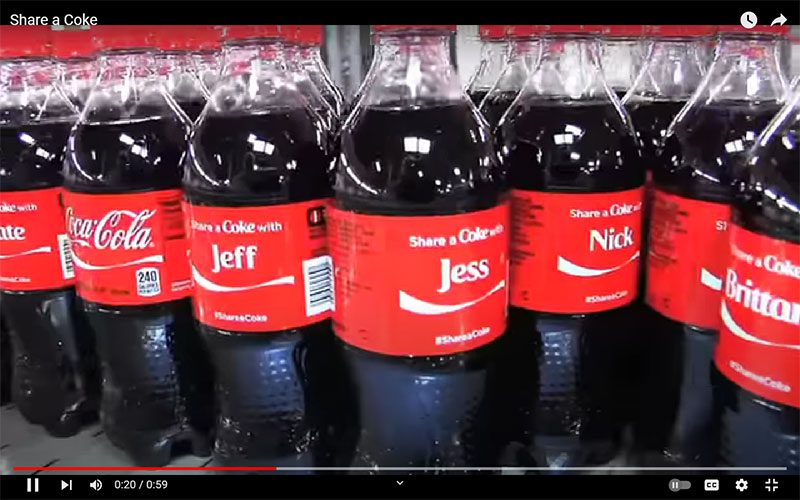 Launched in 2013 and 2014, Coca-Cola's "Share a Coke" campaign is a highly successful personalized marketing campaign that started in Australia in 2011. It has since been launched in over 100 countries worldwide. Popular names were printed on Coca-Cola bottles, and invited customers to share pictures of themselves with the products on social media using the hashtag #ShareACoke. 
Coca-Cola also created personalized videos with people's names, encouraging them to share them with friends and family. The campaign was hugely successful, with a reported 2.5% 
increase in sales volume in the US in the year following the campaign's launch.
Image Source: The Coca-Cola Co.
2. Cadbury Glow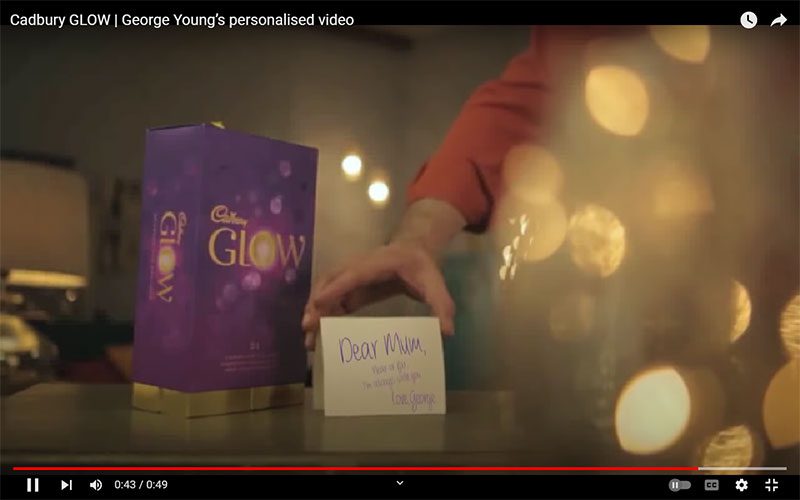 Launched in India to promote their premium chocolate brand "Cadbury Glow," Cadbury released a campaign of the same name centered around the idea of "glowing from within." It featured personalized video messages for customers with their names and unique flavors. It was promoted heavily on social media, with customers encouraged to share their customized videos with friends and family. 
The campaign was successful in engaging customers and generating buzz around the brand. Cadbury reported a 70% increase in sales during the campaign period. The personalized videos had a more intimate and personal feel, and the idea of "glowing from within" resonated with customers.
Image Source: Cadbury Singapore
3. McDonald's "My Burger" Campaign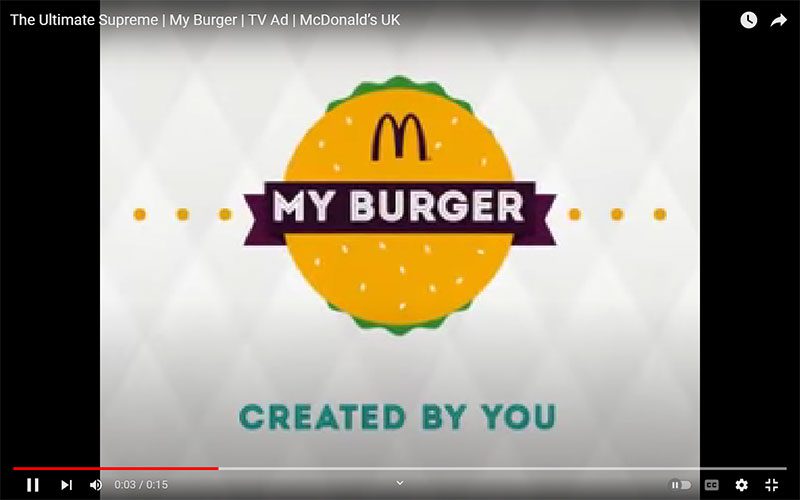 A personalized marketing campaign launched in the UK, the McDonald's "My Burger" campaign, allowed customers to create their burgers. Customers could use a digital platform to select their preferred burger ingredients, such as the type of bun, meat, cheese, and toppings. 
Once the customer had designed their burger, they received a personalized video showcasing
their creation, which they could share on social media. The campaign successfully engaged customers and promoted the company's menu options, with McDonald's reporting a 9% increase in sales during the campaign period.
Image Source: McDonald's UK
4. BMW's "Ultimate Driver" Campaign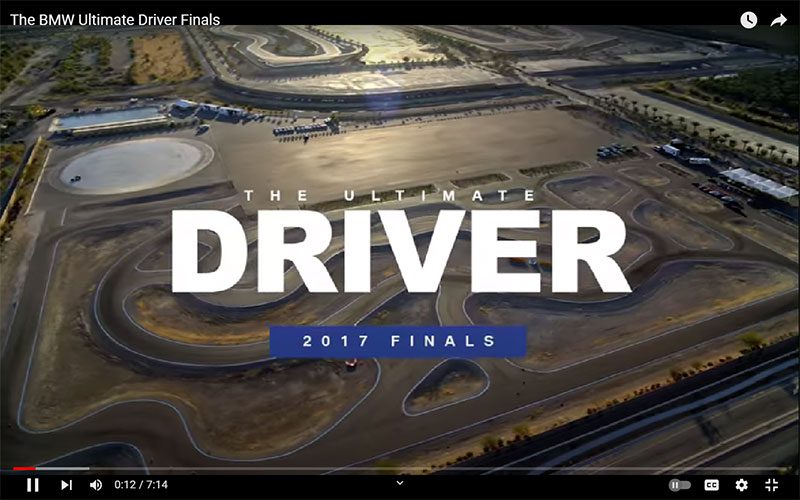 Another excellent personalized video marketing example to learn from is BMW's "Ultimate Driver" campaign. They asked customers to create customized videos showcasing their driving skills. The campaign was launched in the US, encouraging customers to film themselves driving their BMW and upload the footage to a dedicated website. 
BMW then created personalized videos for each participant, showcasing their driving skills and highlighting the features of their BMW model. The campaign was successful in engaging customers and promoting the company's brand values, with BMW reporting a 7.4% increase in sales during the campaign period.
Image Source: BMW USA
5. Nike's "Choose Your Winter" Campaign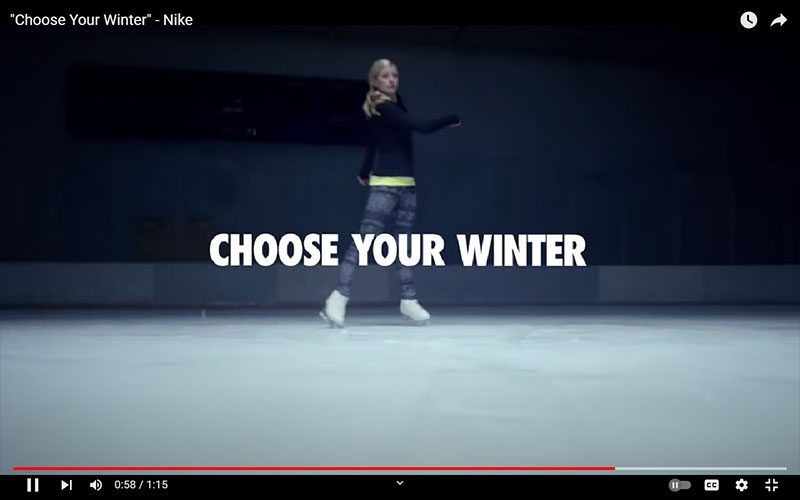 Launched in 2014 and aimed to promote Nike's winter sports gear, Nike's "Choose Your Winter" campaign centered on customization and personalization. It involved customers being able to create their own unique winter sports experience. It included a digital platform where customers could create their "Choose Your Winter" video by selecting their preferred winter sports gear, location, and activities. 
The videos were then personalized with the customer's name and shared on social media using the hashtag #ChooseYourWinter. The campaign was successful in engaging customers and promoting the brand's winter sports gear, with Nike reporting a 10% increase in sales during the campaign period.
Image Source: Ross Coscia
6. Facebook Faceversary Personalized Video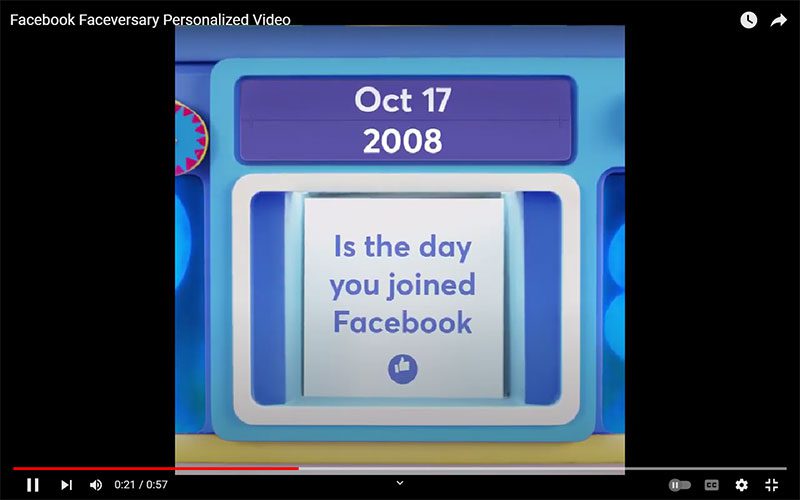 Launched to celebrate its users' anniversary of joining the social media platform, the Facebook Faceversary Personalized Video campaign was one for the books. It featured a slideshow of the user's most popular photos and posts, set to music and personalized with their name and profile picture. 
The campaign was launched in 2017 to celebrate Facebook's 13th anniversary and was well-received by users. The personalized videos were shared on users' Facebook timelines, encouraging them to share the video. The campaign successfully engages users, promotes the Facebook brand, and reinforces users' emotional connection to the platform by showcasing their memories and experiences.
Image Source: Cassie Edwards
7.Barclay's Personalised Lending Video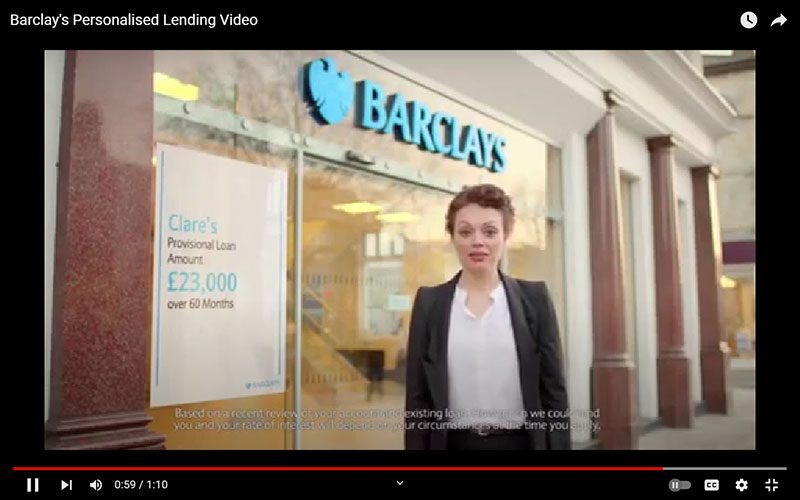 London-based Barclay released their Personalised Lending Video to promote their loan offerings. It involved creating personalized videos for customers interested in personal loans, which were emailed to them. The videos featured a representative addressing the customer by name and discussing the benefits of a personal loan tailored to their needs. 
The campaign increased customer engagement and loan applications, with customers reporting a positive experience and appreciation for the personalized approach. The personalized videos helped make the loan application process more human and approachable, which helped to increase customer trust and loyalty to the Barclays brand.
Image Source: RAPP
8. L'Oreal's "Makeup Genius" App Video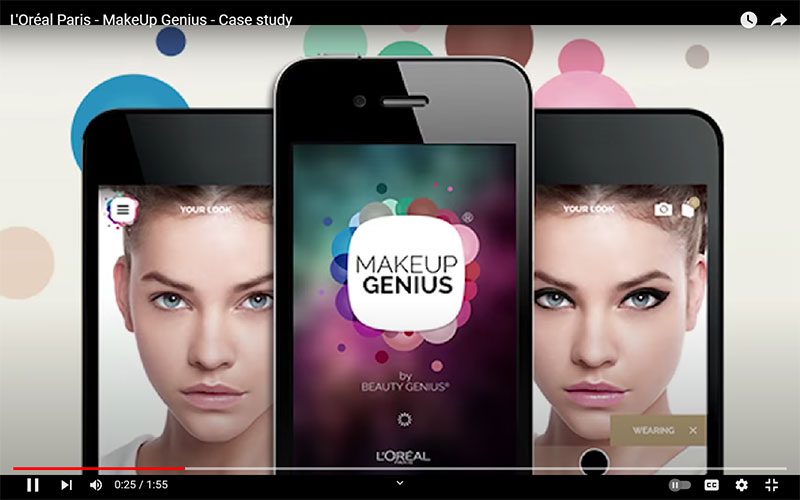 An augmented reality mobile application, L'Oreal's "Makeup Genius" allows users to virtually try on different makeup looks in real time. It was promoted through a video campaign showcasing its features and benefits, including its ability to create personalized makeup looks and its convenience in allowing users to try makeup virtually. 
The personalized video marketing campaign targeted a wide range of users. It successfully generated buzz and interest in the app, increasing downloads and usage and brand awareness and loyalty for L'Oreal. The campaign demonstrated the power of video in promoting a new product and showcasing its technological innovation.
Image Source: McCann Paris
9. Doritos AR Quest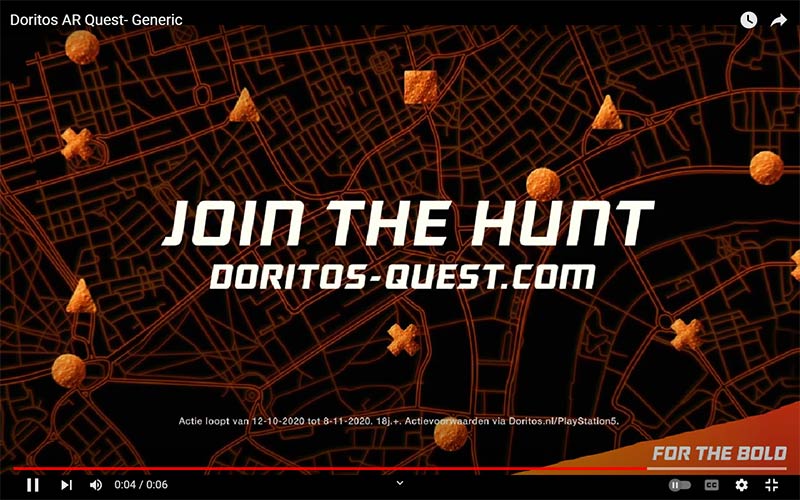 A digital campaign by Doritos, the Doritos Ar Quest video uses augmented reality to engage its audience and promote the brand. It involved a mobile app that allowed users to participate in an interactive treasure hunt to find virtual Doritos in the real world. The campaign successfully generated buzz, increased app downloads and usage, and raised brand awareness and loyalty for Doritos.
The campaign demonstrated the power of AR and video uniquely and innovatively. It created an immersive and interactive experience that combined the real and virtual worlds. It captured the audience's interest, providing a memorable experience that resonated with them.
Image Source: Doritos Nederland
10. Heinz's "Irresistible Posts" Campaign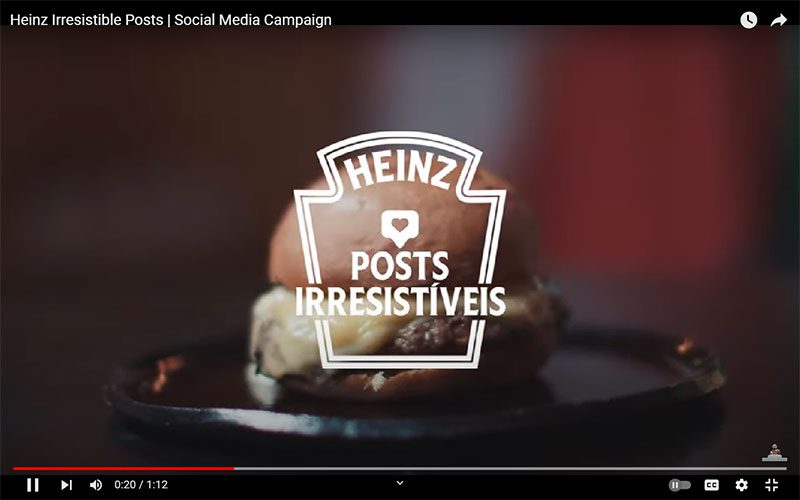 The "Irresistible Posts" campaign released by Heinz involved using social listening to identify people who posted about cravings for certain foods, then surprising them with personalized videos featuring recipes made with Heinz products to satisfy their desires. 
The videos were tailored to each individual's taste preferences and featured their name and social media handle, making the campaign highly personalized and engaging. The campaign was successful in generating buzz and positive sentiment for Heinz. It showcased the power of personalized video in connecting with audiences and driving brand awareness.
Image Source: Campaigns of the world
Conclusion
Personalized video marketing campaigns showcase the power of personalization in driving engagement and building brand loyalty. When you tailor content to viewers' individual interests and preferences, you can capture attention, generate buzz, and foster deeper connections with your audience.