Instagram Censoring Content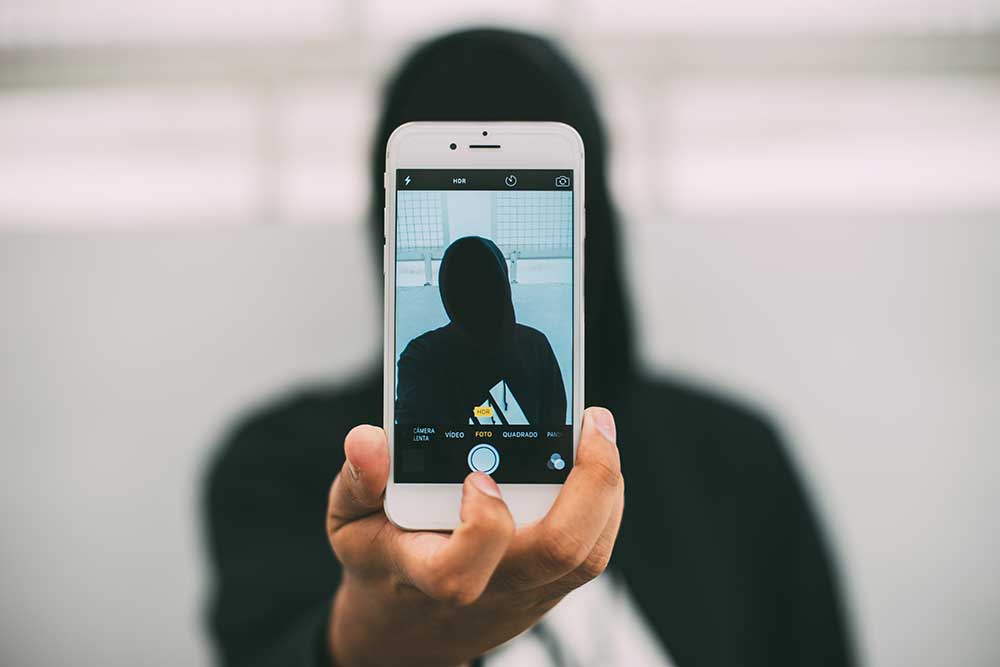 Social media is an interesting networking tool, being able to voice your opinions directly to the person in question. If you have a large following, it is possible that you get negative comments every so often. Instagram launched a new feature that allows you to hide negativity on your feed called "Comment Moderation." The purpose is to keep Instagram a safe place where you can choose what you and your audience are exposed to. Attempts to filter words have been questionable in the past. Creating new words to replace the banned words is common, and this new update will have the same result.
The goal is clear, the creators Kevin Systrom and Mike Krieger want a platform for self expression free from hate and harassment. Instagram's user base has grown into a large and diverse outlet where managing language and content is becoming more challenging. The new tool was created to lessen the negativity for the user, while the person posting will still be able to see the comment, giving them the satisfaction of ranting without causing the damage. The change will not be easily noticeable by the commenter and virtually invisible for the user.
Using this feature is simple. Click the gear icon in your profile and you will see a new section called "Comments." You can then choose to hide comments that are deemed inappropriate with an option to plug in words of your own.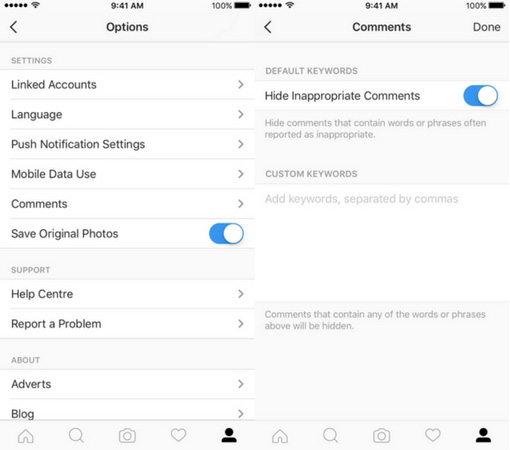 There are no plans to reveal the list of default words that have been censored. This has been done on purpose to discourage the creation of new words to get around the feature. Will this be successful? Probably not. The Internet is infamous for voicing their opinions, especially when told not to. When a filter is put in place to prevent behavior, users will find loopholes and sometimes, the behavior intensifies. In the past, Instagram banned tags related pro-eating disorders such as "thinspiration", but new variations like "thynspiration" are gaining popularity to replace it. The sad truth is the same will happen with the new feature enforced. Now that it is public, it is only a matter of time before Instagram is covered with misspelled criticism.
The beauty of "Content Moderation" right now is that it is not on by default. Users have the option to turn it on and test it out for themselves, and if they dislike it, can turn it off. Many communicate as friends, and sometimes use colorful language, which is different from receiving criticism from strangers. The decision to keep it optional will make the transition easier, especially for users with personal accounts.
Advancing towards peace on the Internet is difficult, especially on a creative platform. Instagram is a great place to feature your vision and be an outlet for creativity, but the positives also come with instances of negativity and hatred. Censorship is meant to mitigate the situation, but restrictions might not always work the way it is intended. Free speech is a beautiful thing, and people will try their hardest to keep it.
Top 10 Best Noise-Cancelling Headphones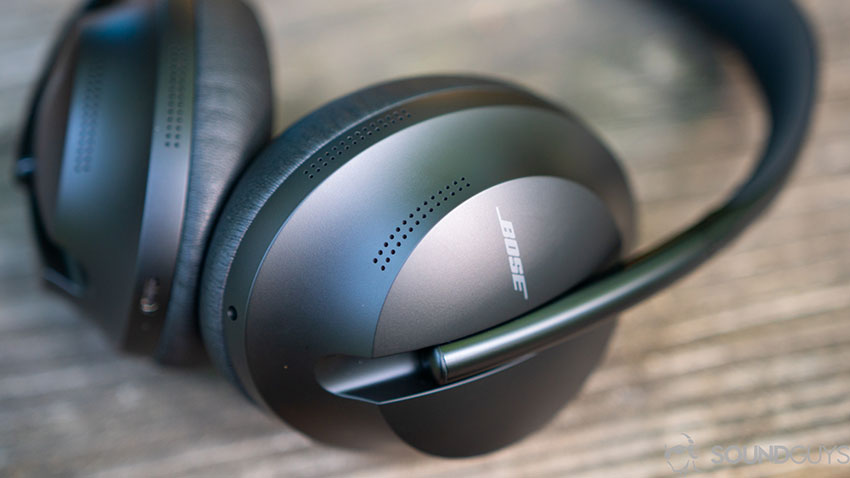 There's no shortage of options when it comes to noise-canceling headphones nowadays. Choosing the right one with the right features AND fits your budget can be a challenge. We've done the scouting for you and put together a list of the best noise-canceling headphones for every budget and needs.
Top 10 Noise-Cancelling Headphones
To make our list comprehensive, we chose noise-canceling headphones priced at least $100 and have all the necessary bells and whistles of a modern noise-canceling headphone. We won't be listing out all their features, as there are many overlaps, and if you're interested in a more in-depth review, check out our independent reviews of each one.
1. Sony WH-1000XM3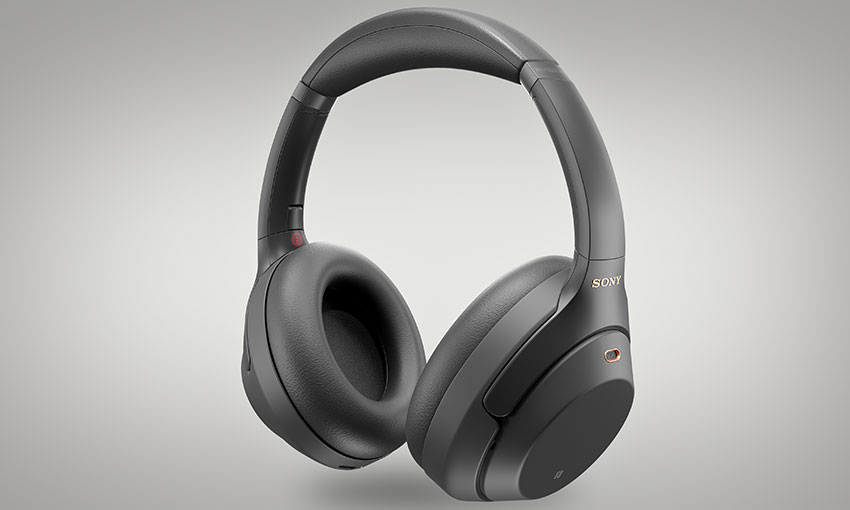 Sony needs no introductions. If you want outstanding noise-canceling headphones packed with features and versatile for both classroom and living room use, then the Sony WH-1000XM3 is a safe bet. Its active noise-cancellation technology is among the best in the industry.
The design is clean, minimalistic, and functional. The earcups are generously big and comfortable enough to use all day without feeling ear-fatigue. The headset offers a precise sound that's a step above anything you've ever used before. It also features touch controls on the side so you can swipe to skip songs.
The Sony WH-1000XM3 has a clever design that lets you listen to your surrounding just by covering one of the earcups with your hand. Gone are the days when you have to pause your music and take your head off to listen to oncoming traffic.
Battery life is also outstanding and manages to squeeze 36+ hours of use before needing to recharge. With that kind of battery life, you'll be able to sit through an entire trans-Atlantic flight without plugging in.
Price: $348 | BUY IT HERE
2. Bose 700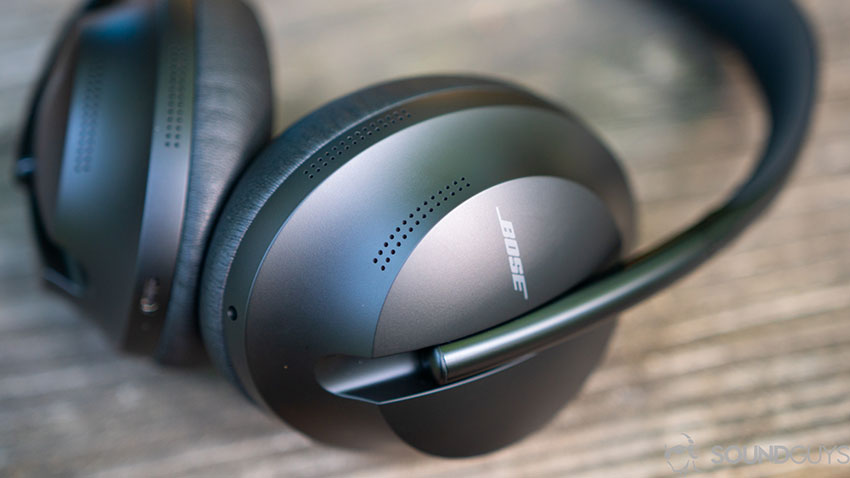 This list wouldn't be complete without at Bose headset would it? Some hail the Bose 700 as the perfect noise-canceling headphones. While I'm not bold enough to make that claim, I absolutely agree that it's one of the best noise-canceling headphones of 2020.
Similar to the Sony WH-1000XM3, the Bose 700 features intuitive touch controls, aluminum constructions, and a whole list of features to elevate your listening experience. What separates the Bose 700 from everything else on the list is its augmented reality audio technology that promises the best listening experience.
At $399, it's not an affordable option, however a worthwhile investment for enthusiasts and audiophiles.
Price: $399 | BUY IT HERE
3. Skullcandy Venue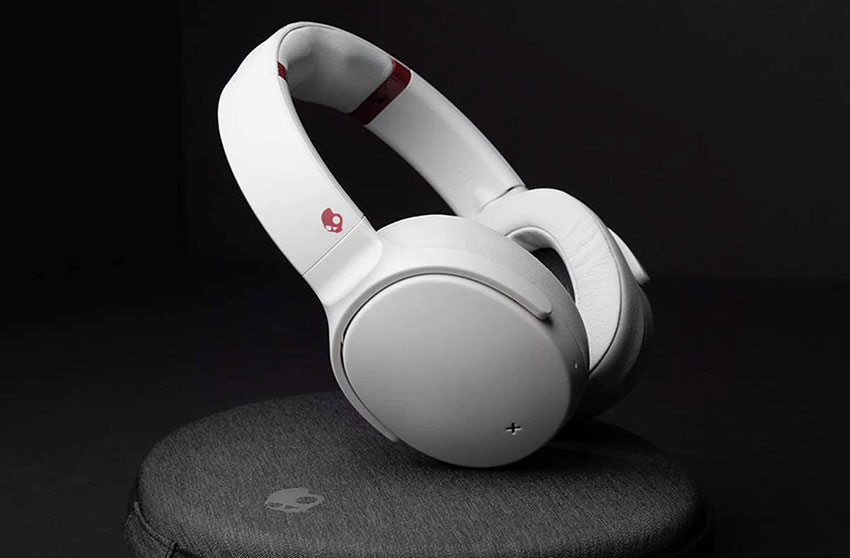 Marketed towards students and aspiring artists, the Skullcandy Venue gives you exceptional noise-canceling performance at less than half the cost of rivaling headphones on this list. The budget-friendly gadget features ANC (active noise cancellation) technology that works reasonably well for the price.
It can last up to 40 hours on a single charge and features quick-charge that can give you 2 hours of listening for every 10 minutes of charging. One of Skullcandy's best features is the Tile integration. Never worry about losing your headphones again with the integrated Tile chip. You'll need to download and install the Tile app separately, but it's a nifty little feature that gives added security.
Price: $129 | BUY IT HERE
4. Beats Solo Pro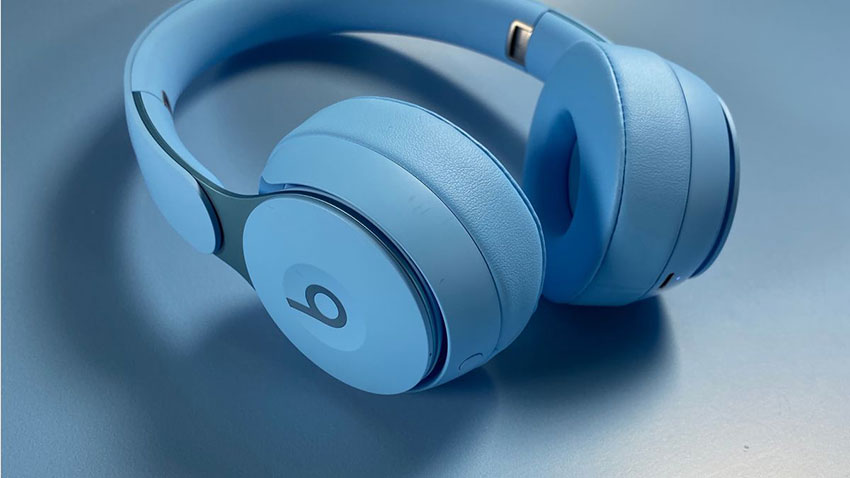 Beats Solo Pro is a headphone made for people who are always on the run. It offers exceptional ANC technology that's on par with more expensive headsets. The Beats Pro also comes with Bluetooth 5.0 built-in for fast and reliable connections.
The "Fast-fuel" charging also lets you enjoy 3 hours of music for just 10 minutes of charge, similar to the Skullcandy Venue. The sound quality is still heavy on bass. But that's already expected from a Beats product. The Beats Pro will play nicely with all your Apple devices if you're married to Apple's ecosystem. The downside is that it doesn't come with a Mic, so you won't be able to make any calls with this headset.
Price: $299 | BUY IT HERE
5. Bose SoundLink Around-Ear Wireless Headphones II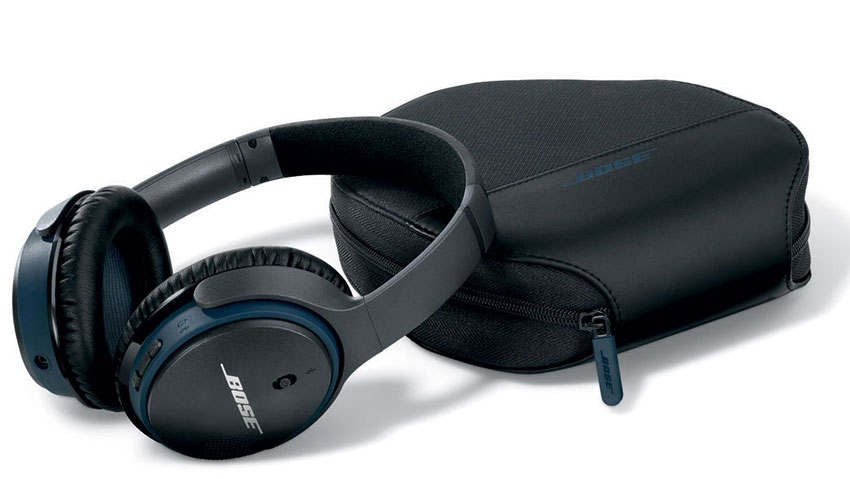 We did try to keep Bose from having more than one product on this list, but we couldn't help it. The Bose SoundLink is a fantastic value proposition from Bose. Think of this as their "budget" headphone.
The headphone offers bose-quality ANC and delivers crystal clear audio playback. The sound packs quite a bit of punch considering its size. It's perfect for smooth sounds but not the ideal for hip-hop or bass-intensive playlists.
Its battery life is recorded at only 15 hours, so it's nothing to write home about. It regularly charges via USB without any quick-charge tech. It can be used as a regular headphone if the batteries run out. However, the sound quality is greatly diminished, and ANC won't work as well running from 3.5mm jack.
Price: $229 | BUY IT HERE
6. Lindy BNX-60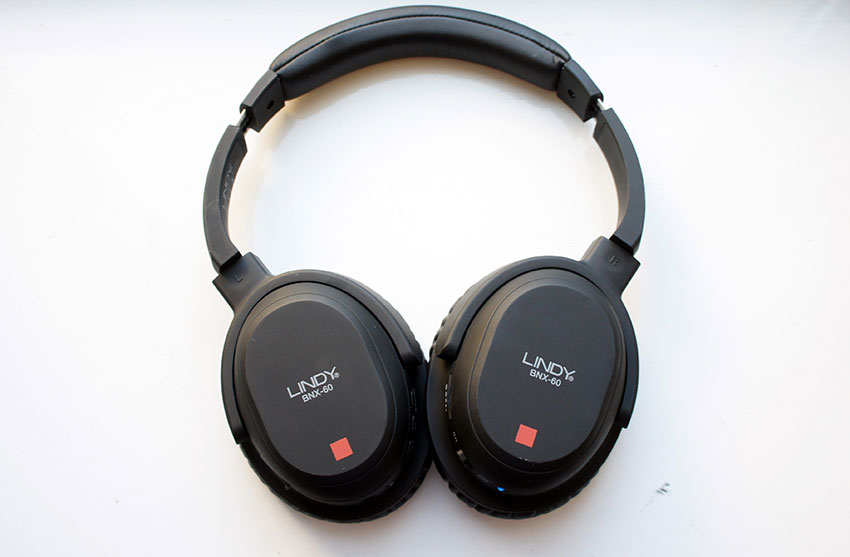 You've probably never heard of Lindy before, and that's for a good reason. The company doesn't have a strong presence in the United States, but they do make excellent quality ANC-enabled headphones at an affordable price. Probably one of the cheapest headphones you can get with a decent ANC.
Price: $59 | BUY IT HERE
7. AKG N700NC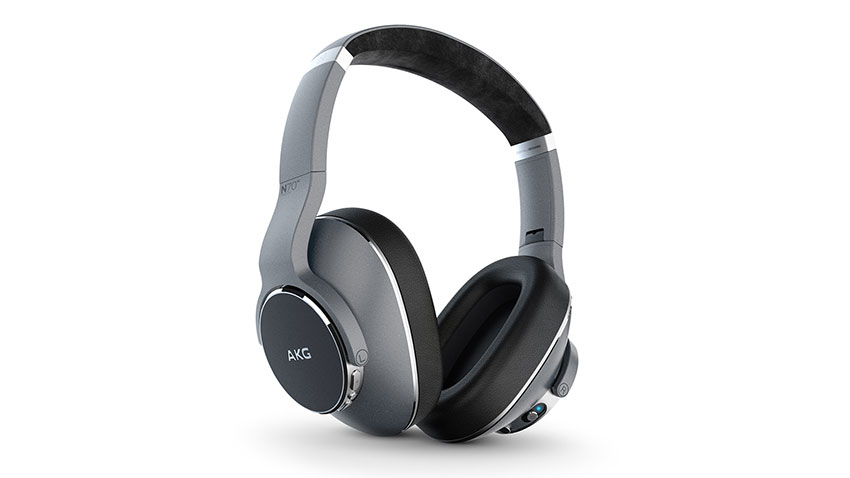 There is so much to love about AKG N700NC. It has a smart design that can fold completely flat for secure storage. Build quality is impressive, especially at this price range. The sound quality and ANC are also no slouch, either. And unlike some headphones twice its price, the AKG comes with a decent set of mics for you to make calls with if you ever need to.
Price: $99 | BUY IT HERE
8. JBL Live 650 BTNC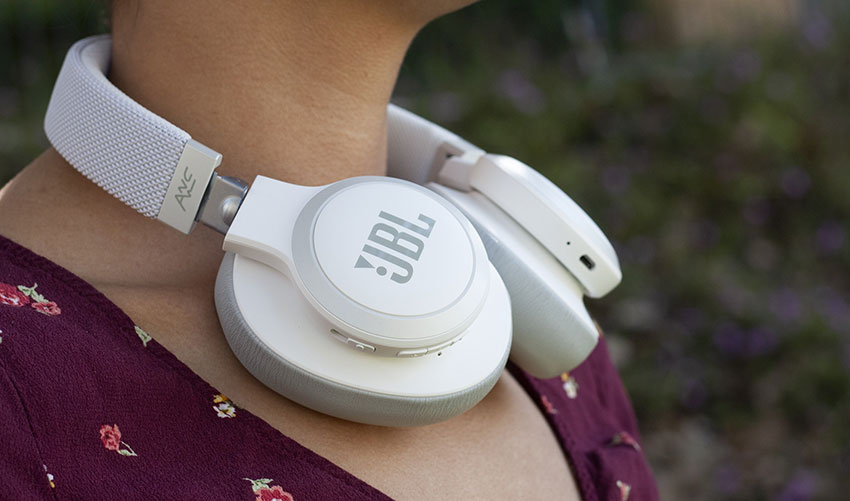 Looking for a quality pair of headphones that you can comfortably wear all day? The JBL Live 650 BTNC offers comfort, sound quality, features, AND build quality of premium headphones at half the price. It offers good ANC. The generously sized earcups deliver punchy and dynamic audio, perfect for tracks with a lot of bass.
It's also an excellent looking headphone that looks more expensive than it is. At $199, you're getting a lot more bang for your bucks than competing brands.
Price: $199 | BUY IT HERE
9. Bowers & Wilkins PX Active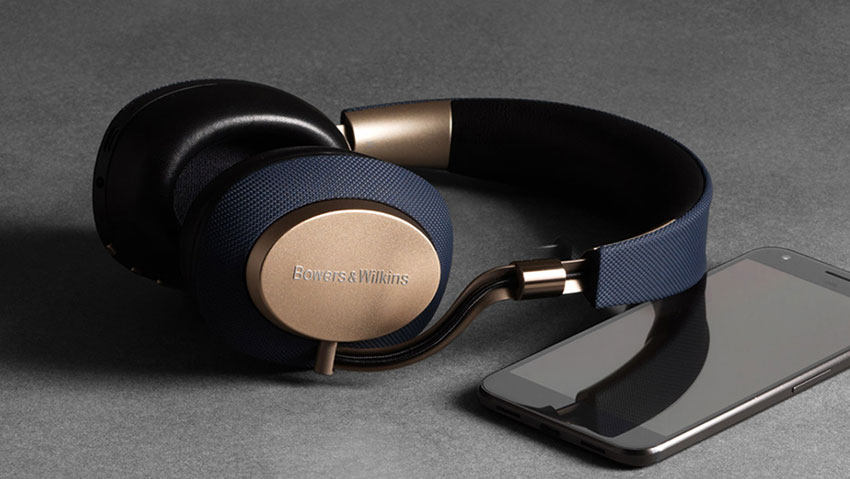 The Bowers & Wilkins PX Active is an expensive headphone that offers decent performance. It features adaptive noise cancelation instead of active and has a handful of useful features. If you lift the earcups up to listen to someone talk, the headphone will automatically pause your music and instantly resume when you put the earcup back.
What makes the Bowers & Wilkins PX Active stand out is its design. It's a gorgeous pair of headphone that looks and feels premium. Expect to turn heads when wearing this on your next trip.
Price: $219 | BUY IT HERE
10. Audio-Technica ATH-ANC9 QuietPoint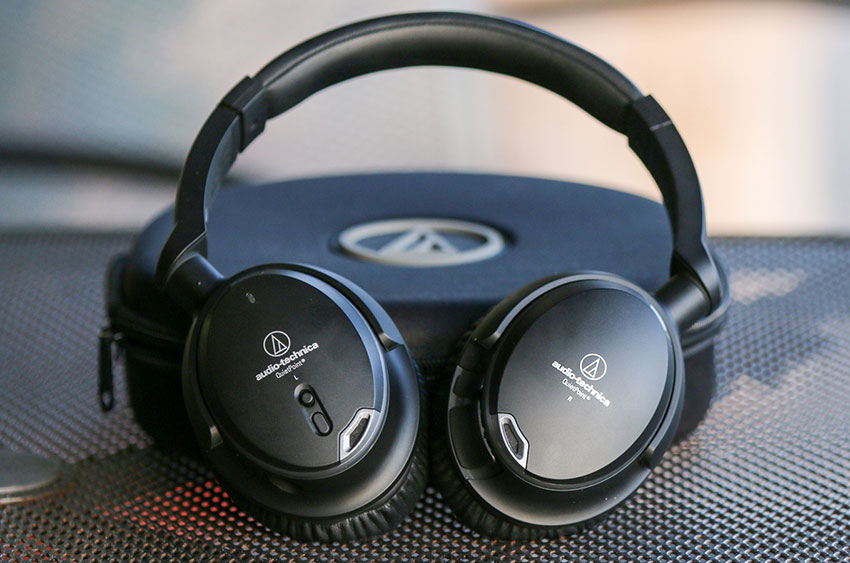 The Audio-Technica ATH-ANC9 has a ridiculous name that's impossible to remember. But it makes up for it by being comfortable, spacious, and well built. It's not the sexiest thing on the market, but it's a pair that will last you. It comes with every feature you'd expect, including a mic. The one function that's missing is a rechargeable battery. I'm not quite sure why the engineers at Audio-Technica opted for AAA batteries instead of lithium ions, but it's a technical choice that might not sit well with younger audiences.
Despite the flaw, it's still a solid set headphone that made the list because you can easily get this $199 headphone for about $70 – $100 on a sale.
Price: $199 | BUY IT HERE
Top 11 Best Gaming Laptops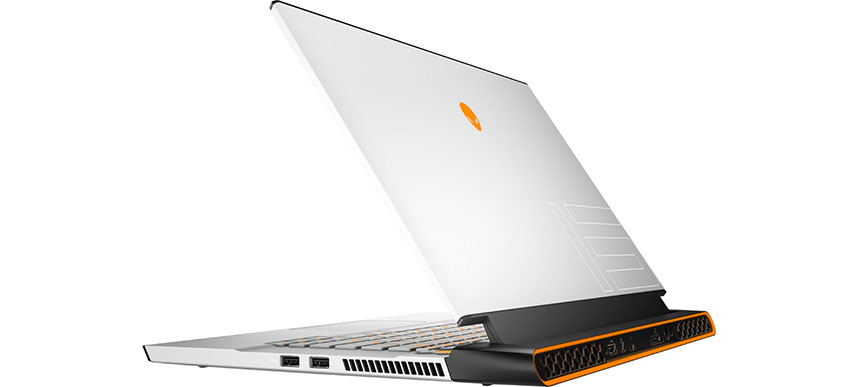 Tired of looking for the best gaming laptops?
If you want an amazing gaming experience, then we have here the best gaming laptops. But of course, your choice should depend on your gaming routines and budget. That's why we made our list as diverse as possible.
Best Gaming Laptops 2020
Take a look at our top gaming laptops for this year.
1. MSI GS65 Stealth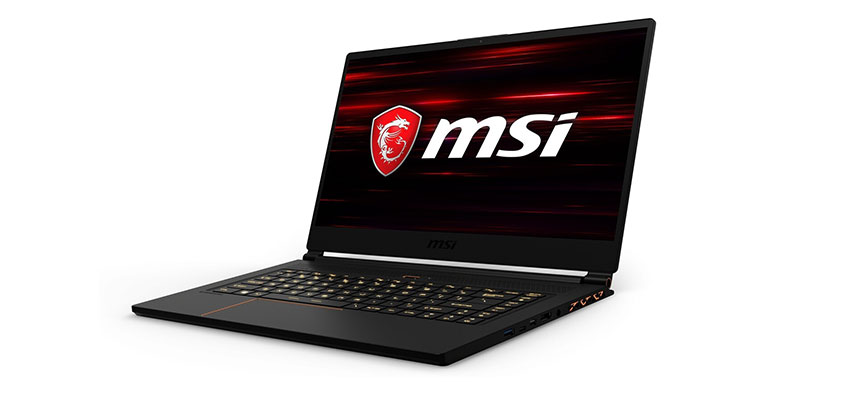 If you are searching for a manly-looking and handsome gaming laptop, then MSI GS65 Stealth is one of the best choices. It weighs 4.39 pounds which makes it travel-friendly. At least you don't have to carry a heavy device if you plan to take a vacation somewhere else. Its keyboard is outstanding and you can easily work on it.
You also get multiple port selections from this gaming laptop. On the left side are mic and headset jacks, an Ethernet jack, and two USB ports. On the right side, you will find a power connector, USB-A port, USB-C port, a mini DisplayPort output, and HDMI port.
Price: $1,799
2. Asus ROG Strix Scar III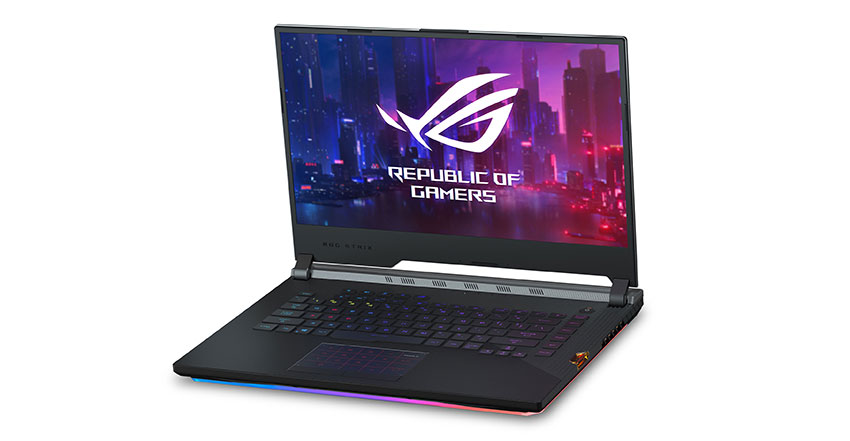 If we talking about performance, a great display, and decent battery life, you better get your hands on your own Asus ROG Strix Scar III. It has a smooth 240-Hz display, a comfortable keyboard that you can use for hours, and good speakers.
You can juggle 40 Google Chrome tabs with this device. In addition, the battery can last for more than five hours. The downside of getting this gaming laptop is that it doesn't have a webcam. But still, this one deserves to be on our 'best gaming laptops' list.
Price: $2,084
3. Gigabyte Aero 17 HD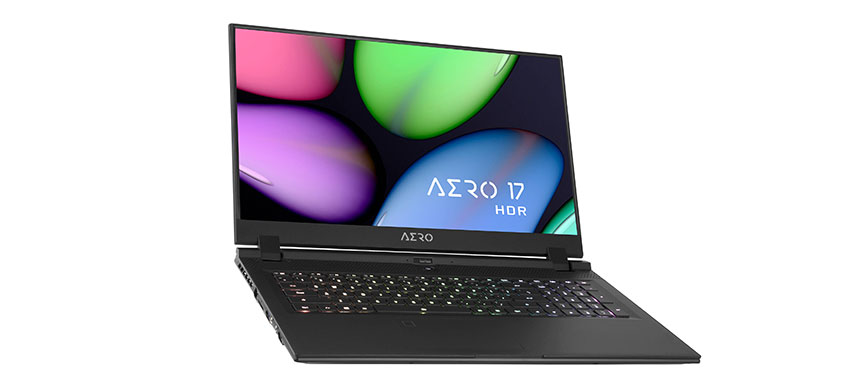 They say that this laptop can take gamers to heaven and we couldn't agree more. Gigabyte Aero 17 HDR is perfect for hardcore gamers. The speed is awesome and ideal for challenging games. It has a sleek design if you aim for a minimalist gaming laptop. But of course, this is not built for mobility. And most gamers using this laptop would rather just play at home.
You can also take advantage of the sliding lens cover for the webcam. After all, who doesn't value privacy? However, it is located below the monitor which can result in unflattering shots when you use it. It is a bit pricey but you'd get maximum enjoyment.
Price: $2,799
4. Razer Blade 15 Advanced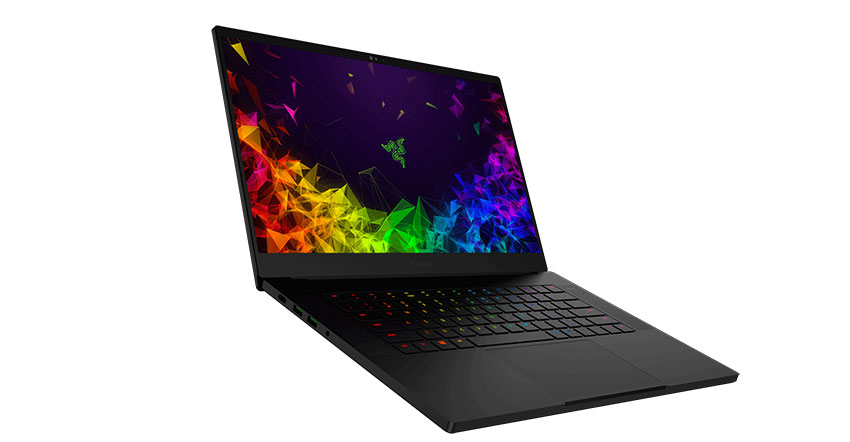 Razer Blade 15 Advanced is for gamers and creators. You get to enjoy full HD display and audio that is almost perfect. The performance is topnotch and the build is of high quality. What we don't like though is that the keyboard is below average. This could be a major point for improvement.
Its RAM options are fixed at 16GB. As for the battery, it's not the best in the market, but it should serve you well for your gaming needs. Simply put, the price fits it well.
Price: $2,349
5. Dell G3 15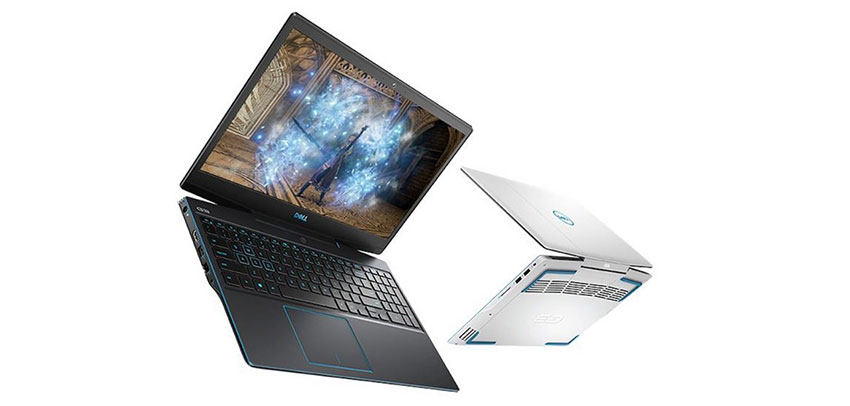 Are you looking for the best gaming laptops that are easy on the budget? Look no further and get Dell G3 15. But of course, you must manage your expectations as this couldn't be on par with the other gaming laptops on this list. If you must know, the display can be a bit dull. But the design itself is pretty neat.
You can also find multiple ports that are common for a gaming laptop. As for the keyboard, it might look cheap but you'd be surprised that it's comfortable to use. For the performance, we have to say that it's better than other affordable gaming laptops. If you are a newbie, we recommend that you get this.
Price: $799
6. Acer Predator Triton 500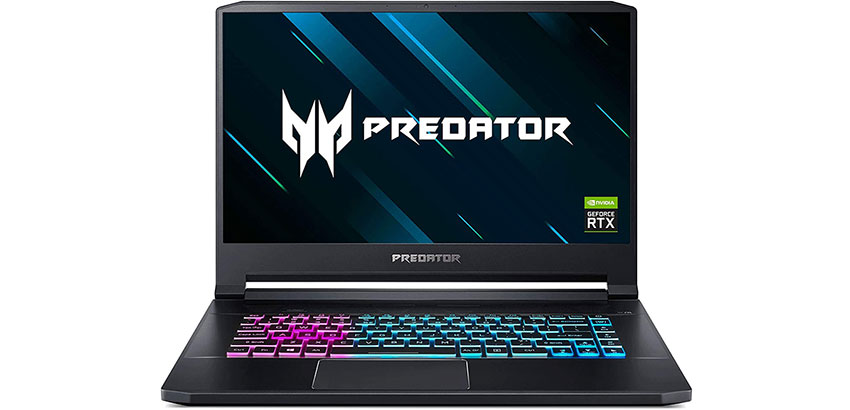 Acer Predator Triton 500 is a decently-priced gaming laptop. It's not too cheap nor too expensive. One of the things that we like about this particular gaming laptop is that it is easy to carry. It's perfect for a gamer who loves to travel a lot. It can also last for 6 hours.
This could go lower though if you use it to edit videos or even browse the internet. One of its cons is that it's hard to upgrade. Plus, Acer Predator Triton 500 doesn't feature per-key RGB lighting on its keyboard.
Price: $1,800
7. Alienware M15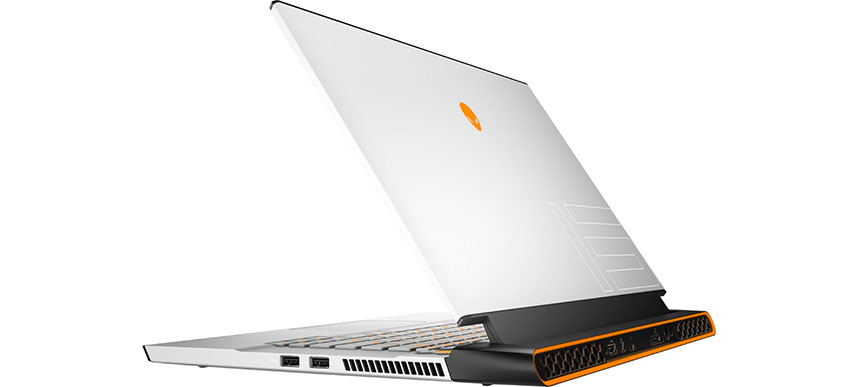 If there is a competition for gaming laptops in terms of being thin and light, Alienware M15 could probably win the category. In fact, the design keeps getting better. However, it might need to improve its speakers and trackpad. Nevertheless, it can bring your gaming experience to a whole new dimension.
Alienware is known as a powerful laptop and this model certainly meets the expectation. We have to say that this is reasonably priced too.
Price: $1,399
8. Lenovo Legion Y740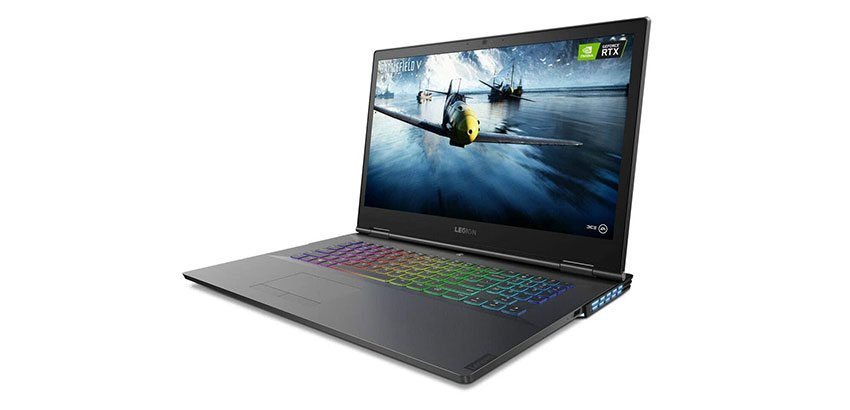 Lenovo Legion Y740 is on our 'best gaming laptops' list because of its performance and display. The well-lit keyboard is also a plus for us. What we don't like though is the battery life and the placement of its webcam. All things considered, this is still a great buy.
Price: $1,739
9. Asus ROG Zephyrus S GX502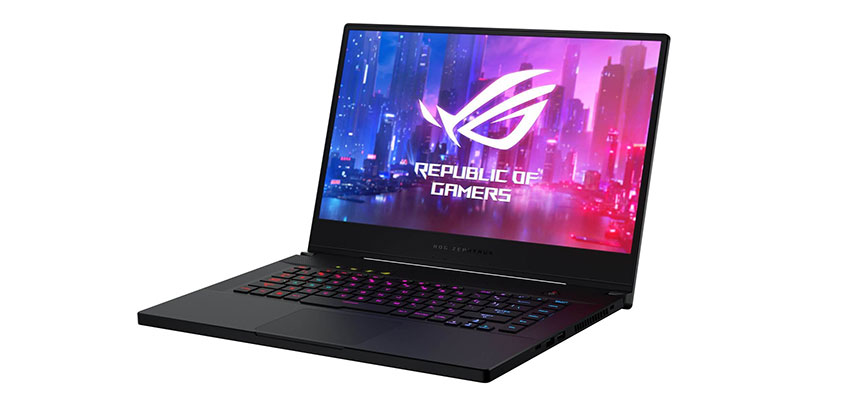 Asus ROG Zephyrus S GX502 is nothing short of outstanding. If you want to have an excellent gaming experience, investing in this laptop is a must. The keyboard is a good feature because it is spaced accordingly. That means it's easy to play and to even finish a simple typing job. Battery life is above average as well. If you don't mind a noisy gaming laptop, this could work for you.
Price: $2,099
10. HP Omen 15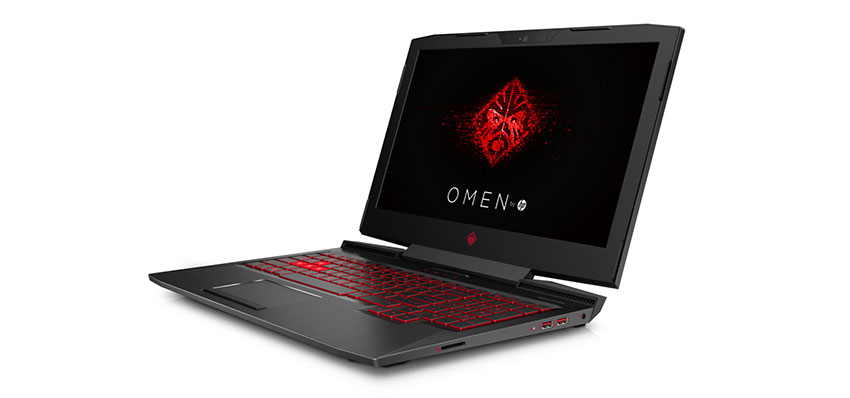 There is a base model that costs only $749. But for this review, we chose the higher-tiered model. HP Omen 15 is also a powerful gaming laptop. It has a lot of ports that can improve your overall gaming experience.
As for the display, we consider this outstanding. Even if you are playing or watching movies, you can expect superb quality. We were pretty surprised about the audio as well. Even if it is located at the bottom, the quality of sound is decent.
Price: $1,149
11. MSI GL63 8RC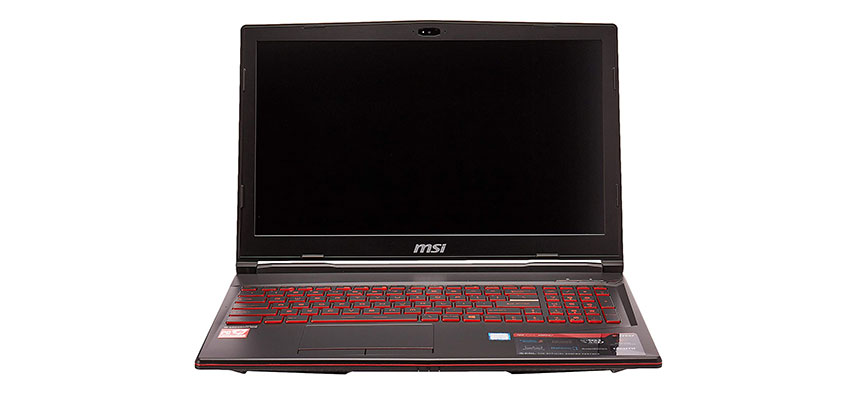 For those who are looking for an entry-level gaming laptop, MSI GL63 8RC is a good option. The keyboard though is just satisfactory and we believe it might need some tweaks in the future. As for the performance, do not expect that it can compete with the more expensive and other best gaming laptops. However, it can still give you that worthy gaming experience.
Price: $900
Conclusion
If you wish to splurge and get the best gaming laptop, consider Gigabyte Aero 17 HDR. Yet again, for those who are working on a tight budget, the gaming laptop from Dell should do the trick.
Owner's Mag: RadRover Electric Bike Review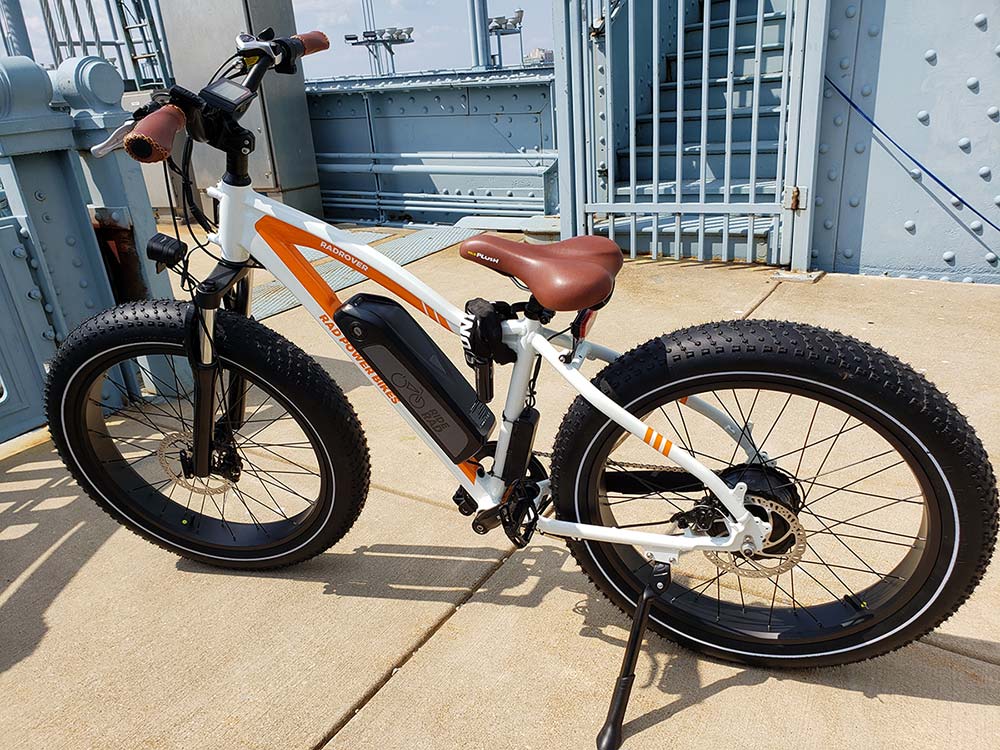 The US has seen a rise in biking trends in the past couple of years. More people use bikes to go to work. It's a way to save up on gas, help the environment, and get some workout done.
For bike enthusiasts in the US, biking means testing their bikes' limits as they enjoy the great outdoors. Electric bikes or fat bikes offer these bikers a chance to use their bikes for every trail and occasion.
One of the electric or fat bikes you can see in the market is the RadRover Electric Bike. Just like any other e-bike or fat bike in the market, it helps you navigate through different terrains and trails. You can also speed up or cruise as you wish. With so many e-bikes in the market, how does the RadRover Electric Bike stand out?
At A Glance: The RadRover Electric Bike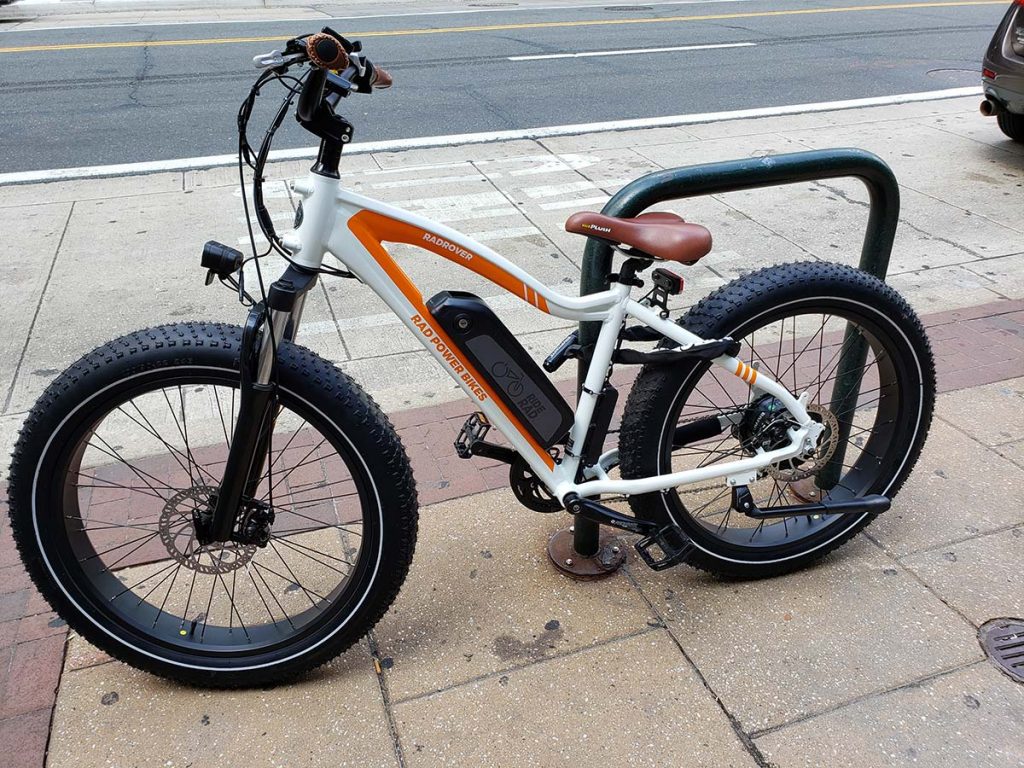 What makes the RadRover different?
The Pedal Assist Systems (PAS) and throttle helps boost bike speed
Safety features for any time of day or terrain
Great for workouts
Power up through charging
The Need for Speed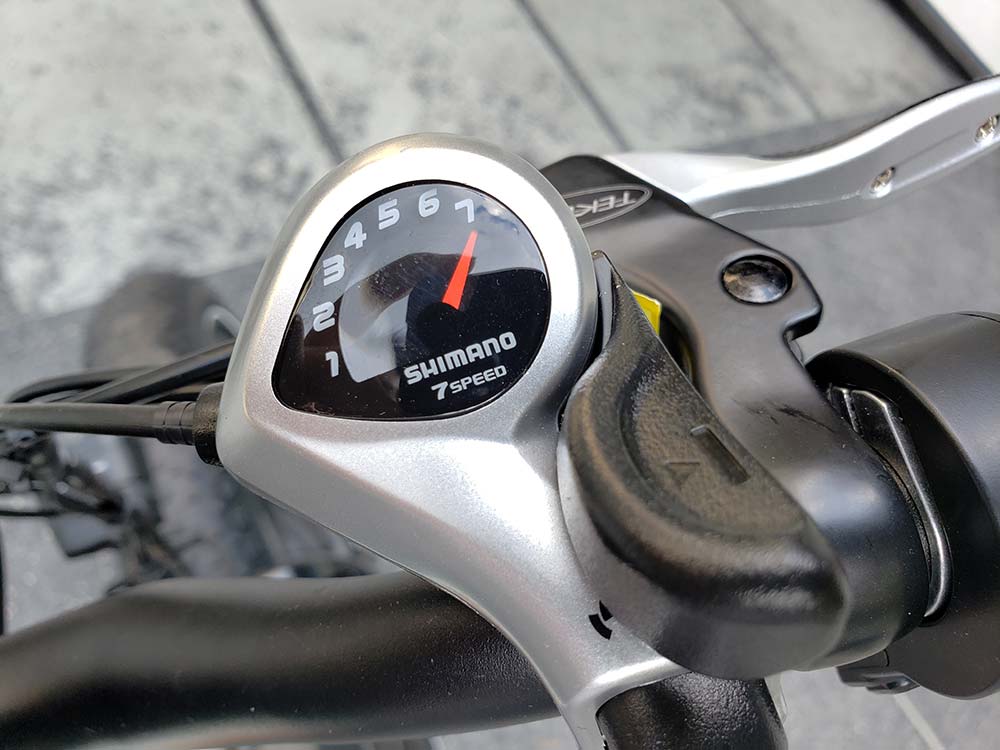 The RadRover Electric Bike has a 750W Bafang Geared Hub Motor. In layman's terms, it gives you all the torque you need to power through that terrain. However, some say the sound of the motor is noticeable at slower speeds. If you speed up (safely, of course, never forget that), the sound fades.
Current e-bike laws in the US indicate that you can ride up to 20mph only. The motor will help you stabilize your speed without incurring any fines or warnings for speeding.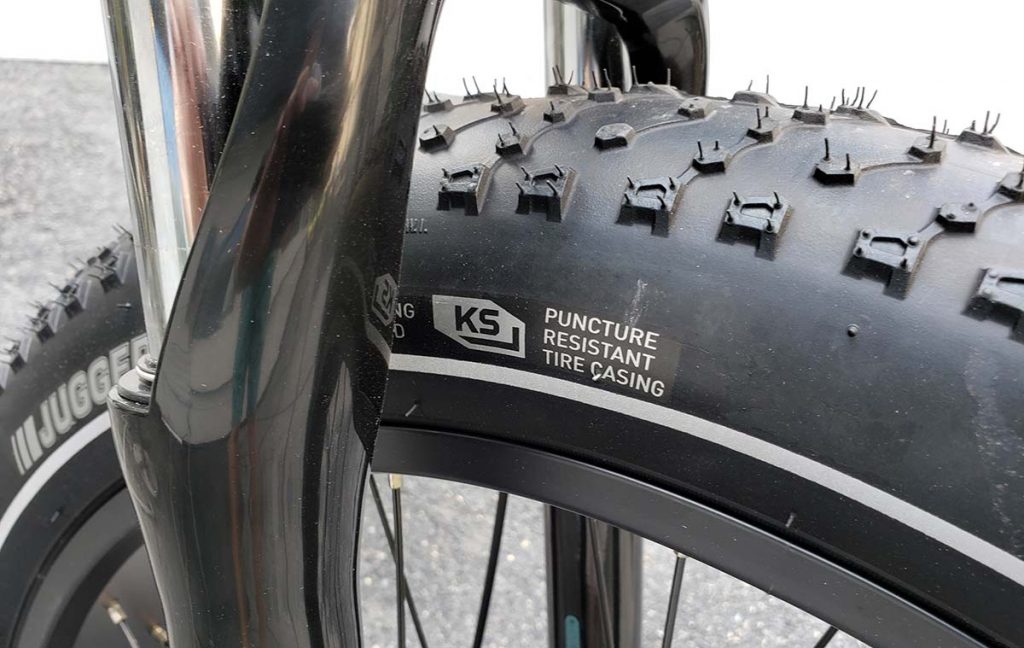 Their Kenda 4" tires are huge and wide but it offers stability and makes it light and easy for you to navigate and shift to any type of trail. Their front RST suspension work helps riders have a smoother ride.
The electric bike's pedals are made out of metal, which makes it sturdy and stable as you cruise or speed up. The PAS can help you speed up without the need for a throttle. It has five different levels.
The higher the PAS, the lighter and faster your ride is. You might want to save some juice for the trip home because it can drain your battery faster. But, if you want to have a quick stroll in the park or want to have a lower body workout, use levels 1 or 2.
If you need to boost your riding speed, you can activate the half twist-grip throttle. You can activate it on-demand. But don't worry if you accidentally pressed on it, since it has a power button for incidents like that.
Safety First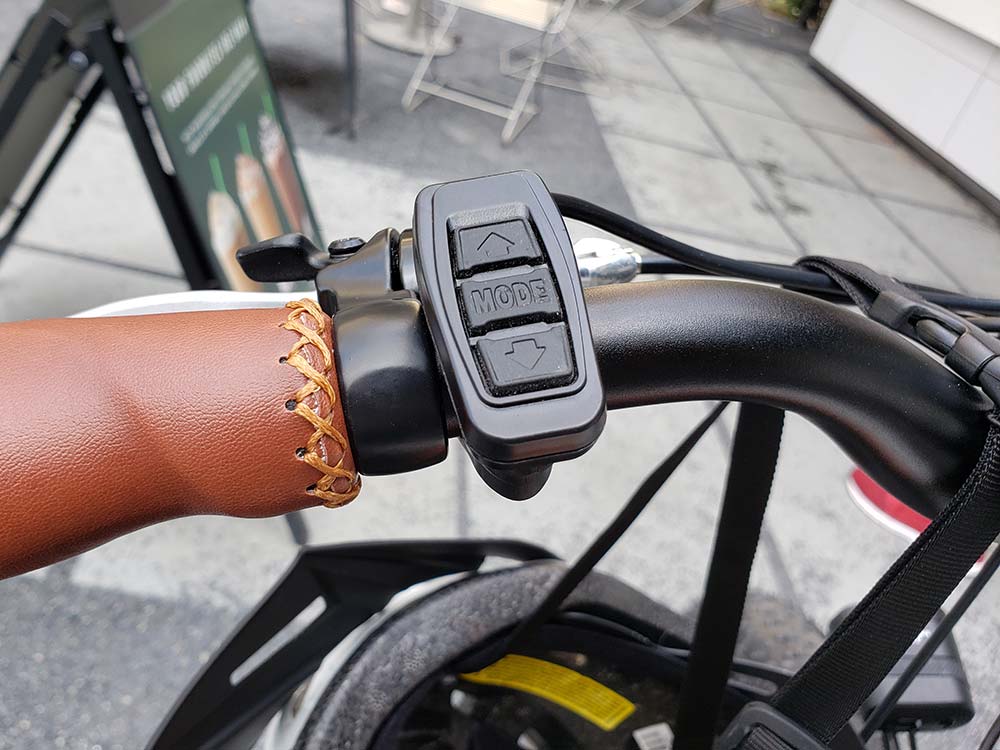 If you're riding at night, orange reflective strips glued on the tubes can help others become aware you're there. Reflective sidewall strips are also attached to the bike spokes.
At night, riders can turn their LCD backlight to check their speeds and battery life. It turns on along with the headlights and brake lights. It has a strobe feature that can alert others.
The RadRover Electric Bike's Kenda puncture-resistant tires will protect the tires from any sharp or pointed objects like glass or thorns. Due to the wideness of the tires, riders can expect a non-slip grip when braking.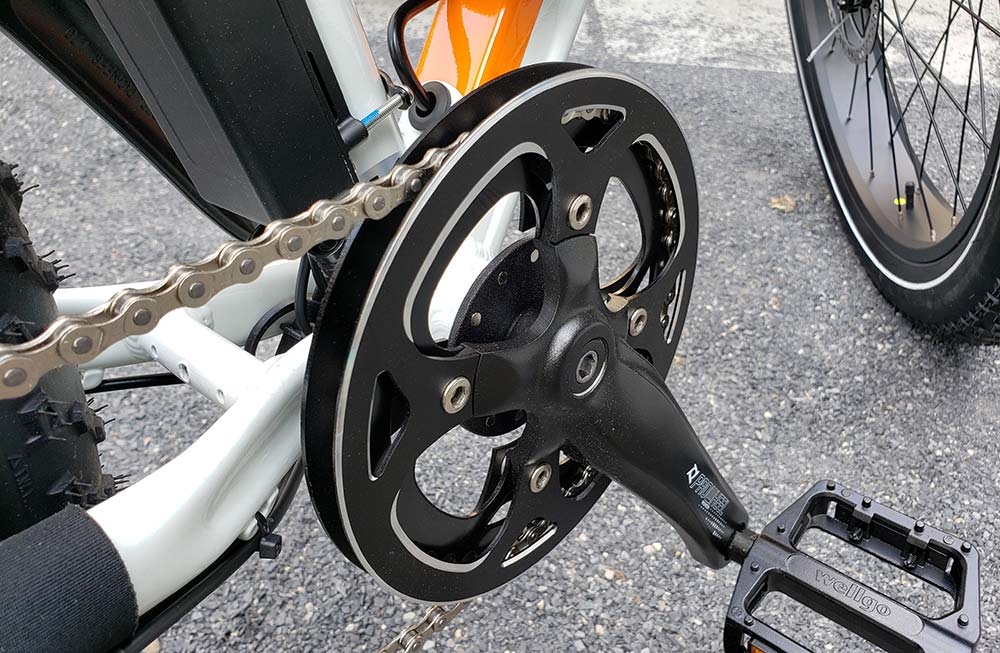 Their brakes are responsive due to the sensors and can help a rider from slowing down to stopping entirely. While their brakes are powerful, you might need some time to adjust.
While you're riding uphill or downhill, you have shifters right next to the throttle. It'll help you take control as you pedal some steep terrains.
Have Fun While Getting Fit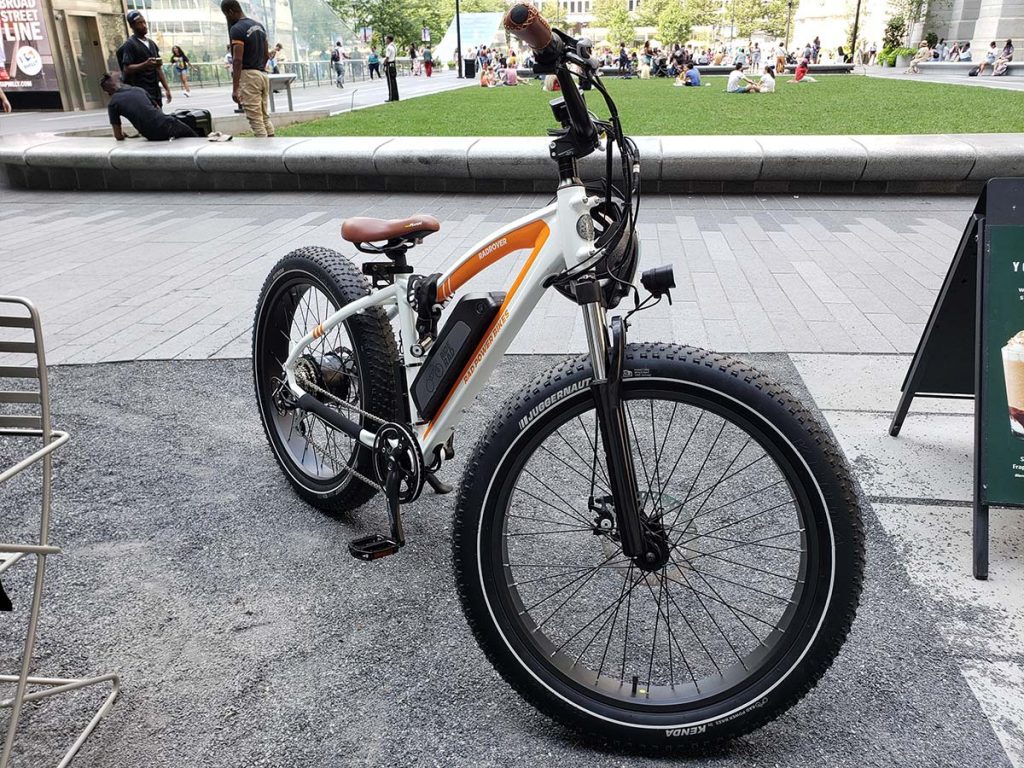 Cycling is a hobby that lets you enjoy the great outdoors and get some exercise out of it as well.
For the young at heart, biking is one of the ways you can improve your health.
Many riders find that biking with RadRover improved their overall health. You don't have to test your limits by going on an all-terrain bike trip. Take it to your nearest grocery store or mall, that would help you save up on gas and give you the exercise you need daily.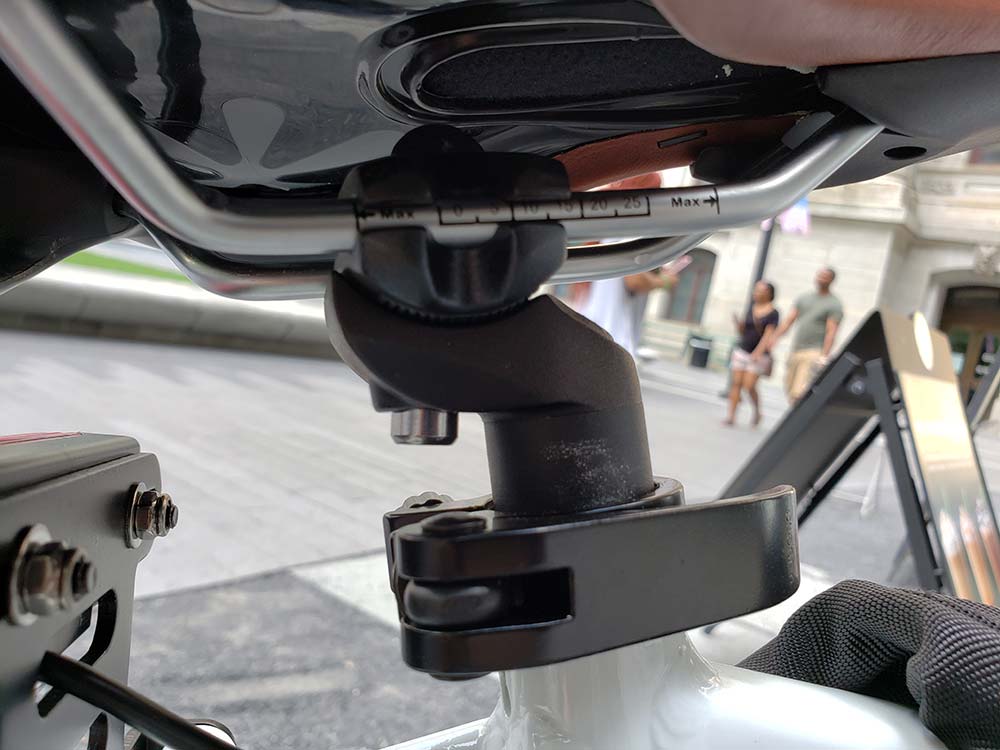 One of the reasons the RadRover improved some of its bikers' health was because of the way they're seated. Instead of leaning forward, you remain upright on your bike. It puts less strain on your back and neck and it helps your posture. If the bike affects your posture, you can adjust the seating the way you want it.
Plus, the seats are comfortable!
You've Got The Power

Going on your next adventure? Charge your bike 5 to 6 hours before you hit the terrain and ride for up to 45 miles on a single trip.
Don't worry if your smartphone runs out of juice, the RadRover Electric Fat Bike can charge it while taking your bike out for a spin.
Pricing
Some electric fat bikes run for $2,000. If that's too steep a price, RadRover's Electric Fat Bike is priced at $1499 with free shipping for the lower 48 states. If the price is too much for you, but you want this bike so bad, you can go for $91/month payments by using Affirm.
If you live in Hawaii, you'll need to cash out $400 for shipping. Sadly, for Alaskans, you need to contact the store directly if you need to buy one.
Conclusion
The RadRover Electric Bike enables riders to have fun (and get some workout done) at any speed. The e-bike also ensures the safety of its riders, which doesn't get in the way of riding. For a mid-range priced e-bike, other e-bikes have got some serious competition.
So, whether you're buying to save up on gasoline costs (and the environment) or an e-bike enthusiast, this bike is for you. It's an all-around bike taking you to places smoothly and safely.