Instagram Censoring Content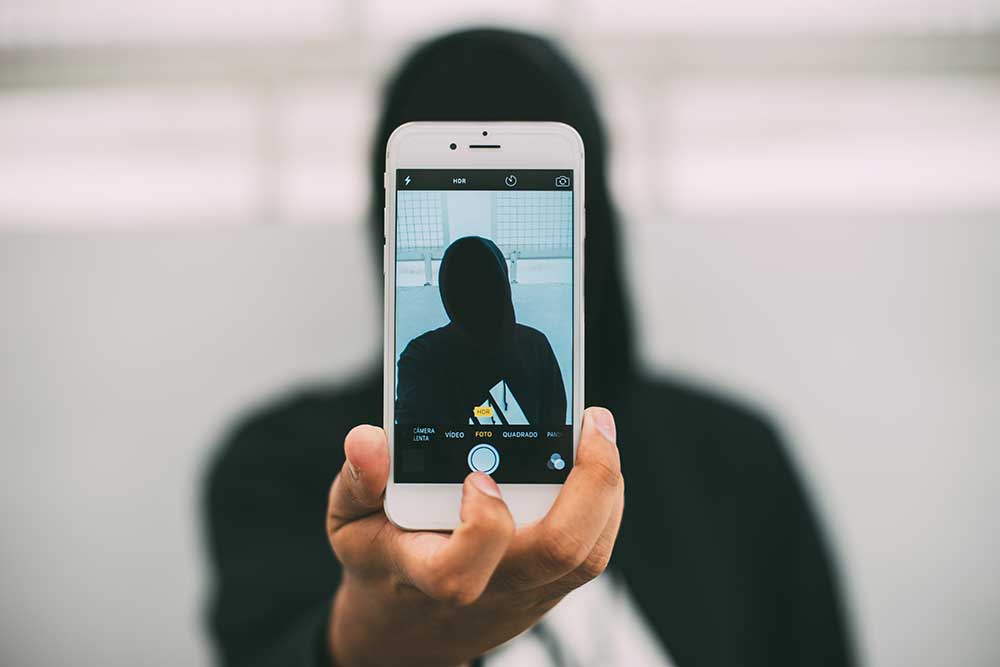 Social media is an interesting networking tool, being able to voice your opinions directly to the person in question. If you have a large following, it is possible that you get negative comments every so often. Instagram launched a new feature that allows you to hide negativity on your feed called "Comment Moderation." The purpose is to keep Instagram a safe place where you can choose what you and your audience are exposed to. Attempts to filter words have been questionable in the past. Creating new words to replace the banned words is common, and this new update will have the same result.
The goal is clear, the creators Kevin Systrom and Mike Krieger want a platform for self expression free from hate and harassment. Instagram's user base has grown into a large and diverse outlet where managing language and content is becoming more challenging. The new tool was created to lessen the negativity for the user, while the person posting will still be able to see the comment, giving them the satisfaction of ranting without causing the damage. The change will not be easily noticeable by the commenter and virtually invisible for the user.
Using this feature is simple. Click the gear icon in your profile and you will see a new section called "Comments." You can then choose to hide comments that are deemed inappropriate with an option to plug in words of your own.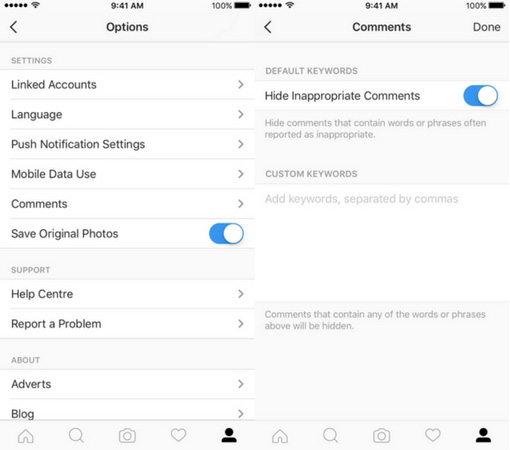 There are no plans to reveal the list of default words that have been censored. This has been done on purpose to discourage the creation of new words to get around the feature. Will this be successful? Probably not. The Internet is infamous for voicing their opinions, especially when told not to. When a filter is put in place to prevent behavior, users will find loopholes and sometimes, the behavior intensifies. In the past, Instagram banned tags related pro-eating disorders such as "thinspiration", but new variations like "thynspiration" are gaining popularity to replace it. The sad truth is the same will happen with the new feature enforced. Now that it is public, it is only a matter of time before Instagram is covered with misspelled criticism.
The beauty of "Content Moderation" right now is that it is not on by default. Users have the option to turn it on and test it out for themselves, and if they dislike it, can turn it off. Many communicate as friends, and sometimes use colorful language, which is different from receiving criticism from strangers. The decision to keep it optional will make the transition easier, especially for users with personal accounts.
Advancing towards peace on the Internet is difficult, especially on a creative platform. Instagram is a great place to feature your vision and be an outlet for creativity, but the positives also come with instances of negativity and hatred. Censorship is meant to mitigate the situation, but restrictions might not always work the way it is intended. Free speech is a beautiful thing, and people will try their hardest to keep it.
Virtual Reality Journalism: a New Way to Experience Empathy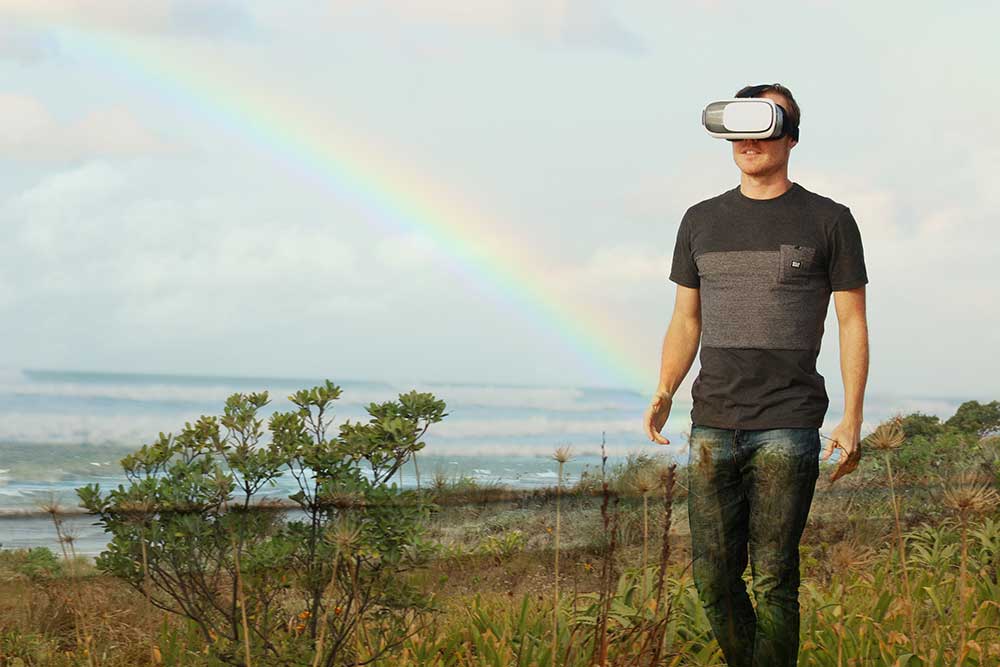 Until recently, 'to walk in someone else's shoes' was only a saying meant to help people gain perspective on the lives of others.  It was a statement of imagination.  However this is no longer true.  The days where thinking about the experiences of others have now evolved with the help of virtual reality.  Now we can literally 'walk in someone else's shoes'.  We can see what they see, interact with what they interact, and be given the freedom to roam and act within their environment and situation.
In an interesting talk during this year's New York Tech Crunch Disrupt Fred Wilson touched upon the topic of The Machine to be Another: an artistic project that put people in different and controversial situations they wouldn't be able to access through simply watching the news or a documentary.   Most of us haven't been soldiers on a battlefield, disabled, or elderly.  None of us have ever looked into the mirror and seen another face- except those using virtual reality to "be another".
Virtual reality gives us the option to remove what little distance there is that a camera and TV screen leaves us when we watch the news.  VR journalism is a term describing the new ways to put viewers directly in on the front lines in Syria or in blast radius of tear gas during a protest.  VR journalism removes us from our third party positions and turns us into participants.  Instead of watching journalists or narrative documentaries,  VR journalist allows views to hear a story by being in it instead of being told.
In situations such as violent crime, it has the power to make us not only feel what it feels like to be a victim, but also to feel what it feels like to be the assailant.  Take for example the report of an armed robbery.  It's easy to assume what it would be like to experience what the victim experiences: fear, anxiety, helplessness.  But to experience a burglary through the perspective of the burglar makes for an interesting spin on how we empathize.  What does a criminal experience while committing a crime?  Sometimes we forget that empathy is a two way street.  It's an emotion that can be experienced not only for those victimized but also for those who are creating victims.  
What implications does this have on our psychology?  In a world where we can (almost) physically occupy the situations of others, how does our deepened sense of empathy have an effect on our daily lives?  What's remarkable about virtual reality is that it's applications are proving to exceed merely areas of film and entertainment.  It's proving to be useful to society and to public psychology.
If VR journalism can put a Trump supporter in the shoes of an illegal immigrant, or a pro-life activist in the shoes of young woman getting an abortion, how will this affect common controversies in today's society?  How will it affect the way an individual draws their conclusion?  
Looking for a VR set?  Check out our reviews on the best VR set you can buy today.
Useless Phrases You Need to Stop Using in Your Emails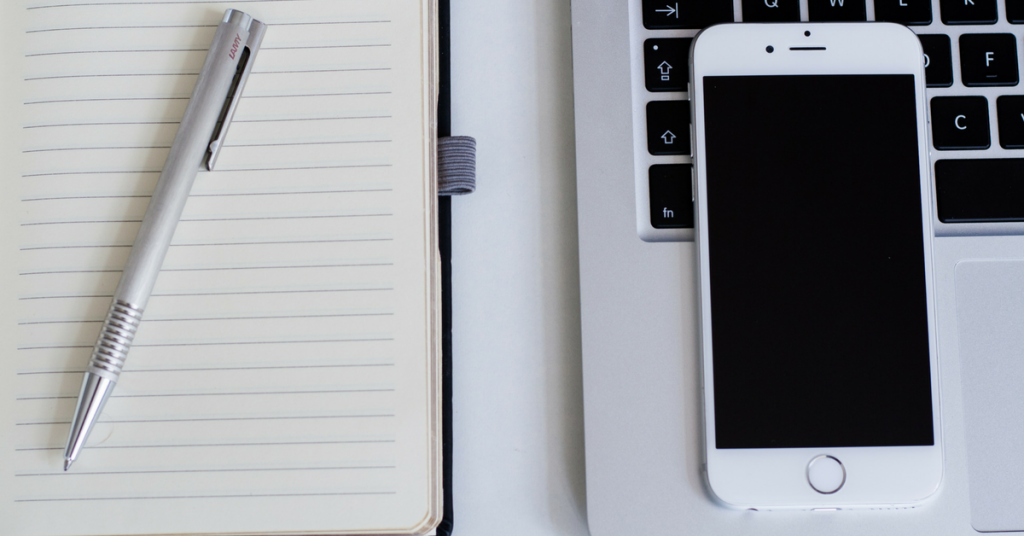 According to the Pew Research Center, 61% of Americans think that email is important to doing their jobs. Despite this fact, many of us are not good at it. Mastering the art of getting to the point is crucial especially if you consider that 66% of emails were opened on a smartphone or tablet. With this in mind, keep these useless phrases off your emails.
Please be advised
Many people use this because it sounds professional but it is also unnecessary. Be concise. The recipient already knows it's important.
Please do not hesitate to contact me
This is one of many useless phrases that communicates the obvious. Email is a form of communication and it is expected that you will reply if it is important.
I Think
Senders usually include an 'I think" to soften a blow. However, this phrase tells the recipient that you're not sure of yourself. Whenever you're communicating in emails or real life, you need to be confident. You also risk that the recipient disregarding your opinion of you use this phrase.
Enclosed/Attached please find
Nothing can actually be enclosed or attached in an email. This phrase is used when the sender wants to avoid using "I". It seems minor, but it's better to use "I attached…" to make your email more direct.
I hope you are well
This phrase is usually used on 3 occasions: when you want to hit the recipient with something unpleasant and when you want to feign closeness.  If you are genuinely concerned about the person, ask them directly and avoid using this filler line.
To Whom It May Concern
There are only a few situations when this phrase is appropriate. If you know the recipient, address them directly. If you don't, avoid using this unnecessarily formal phrase. The phrase also makes you sound unconfident.
Sincerely Yours
In the days of snail mail, this phrase was the norm. However, in the digital age, it seems stiff and very formal. Instead of using this phrase, use "Cheers" or "Thank you" or just sign you name.
Sorry to bother you
Opening an email with an apology undermines our credibility. Instead of apologizing, get straight to the point. Tell them why you're contacting them instead of hiding behind apologies.
To be honest with you
This is tricky. It is commonly used when you want to soften a blow or when you want to be candid about something. However, it also tells the recipient that you might not be honest before.
You should
"You should" implies that you make their decisions for them. Avoid using this phrase unless they're asking you for advice.
No problem
When people use "no problem", there is actually a problem and you're softening them up. Instead of useless phrases like "no problem", use "you're welcome" or "sure thing" to avoid miscommunication.
I'll try
We all live in a world ruled by calendars and deadlines and "I'll try" sounds wishy washy. This phrase does not instill confidence in your abilities. It can also make you seem disengaged or not fully committed to your project.
As I mentioned before
It seems like your explaining the same thing over and over again. Instead of making it seem like your repeating yourself, try to be considerate. Get to the point even if it seems like you're repeating yourself.
Let me know if there's anything else I can do for you
This phrase is totally unnecessary because it opens a whole can of things totally unrelated to your purpose. Instead of beating around the bush, let the recipient know what it is you can do for them.
I completely understand how you feel
Before you type this phrase to your email, stop and think if you've been in their shoes before. These types of useless phrases can sound thoughtful and well-intentioned but it can also come off as condescending and distanced. Emails are the currency in the business world. While proper courtesy is important, rambling and improper phrases can hurt your credibility. Eliminating these phrases from your email ensures that your email is well-received.
Lane Petrauskas Is Switching Up Your Saturdays With Skorch
Picture this. It's a Saturday night. You finally have a day off and you're ready to let your hair down and release the tension of the week. Your friends shoot you text asking where is the best club or bar to go to and you are stuck. There are so many places to go to on the weekend and you are not particularly sure where to go for the night. This issue is why Lane Petrauskas took her background in advertising and designed Skorch, the new app taking review sites out of the equation with millennials in mind. Rather than aimlessly scrolling through geotags on social networks, Skorch is a curated heat map to show you what's hot, in real time. Skorch functions both as a foodie finder and a social networking site, where users can follow friends, influencers, and add hotspots and so much more! Skorch has now launched in 14 cities across the United States and has more to come in the future. With such a promising future ahead, its time to get some insight on the company that solves the debate on "where to go tonight?".
Tell me about yourself! What is your background?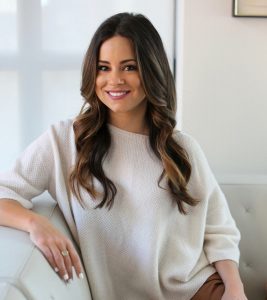 I began my career in advertising as a Writer, creating ads and campaigns for major brands like Patrón Tequila, McDonald's, PepsiCo, Zappos, JetBlue, and more. I had the opportunity to work at several world-renowned agencies in LA, Chicago and Boston, and learned a lot from working with some of the brightest minds in the ad industry. From pitching my ideas to the CMOs of major brands, to bringing those ideas to life, my career as a Creative in advertising really helped groom me for my entrepreneurial pursuit.
What attracted you to creating Skorch?
Finding great places to go was too much work! For too long, people have been forced to comb through pages of years-old, subjective reviews, skim lengthy articles, and scour social media for the geo-tags of friends and influencers. Plus, let's be honest, we are all super skeptical of strangers' opinions on the Internet. With Skorch, you won't have to read someone's long-winded rant just to discover they rated a place 1 star because they had to wait too long for the bathroom.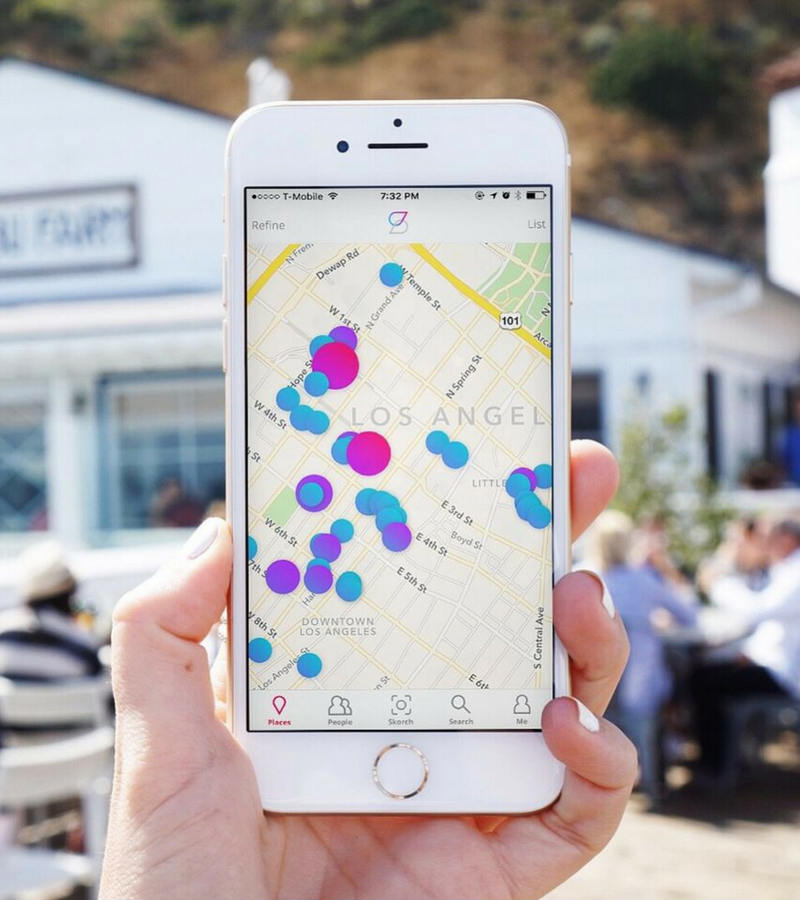 Is Skorch different from its competitors?
Absolutely. Skorch is a super-selective, curated database. If a place isn't awesome, it's not on Skorch. The app is also inherently social. You can follow friends and influencers, post to Skorch while you're out, submit locations for inclusion on the app, and create your own hotlist of your favorite #SkorchWorthy places. Finding somewhere to have fun should BE fun.
What is a major goal Skorch has this year?
This year, we're looking forward to hosting events for our most active users in their cities. Skorch users are a group of people who love to have fun at the best and buzziest places, and it's a priority for us to continue that sense of community off the app.
Who would benefit from using Skorch? Describe your customers.
Anyone who likes going to great places would benefit, i.e. everyone! Skorch was built with Millennials in mind, but turns out, it has broad appeal. My grandmother even once said "Honey, that's nice." In all seriousness, our users are a good time. They have discerning taste, they enjoy discovering new spots, and they love to share their experiences.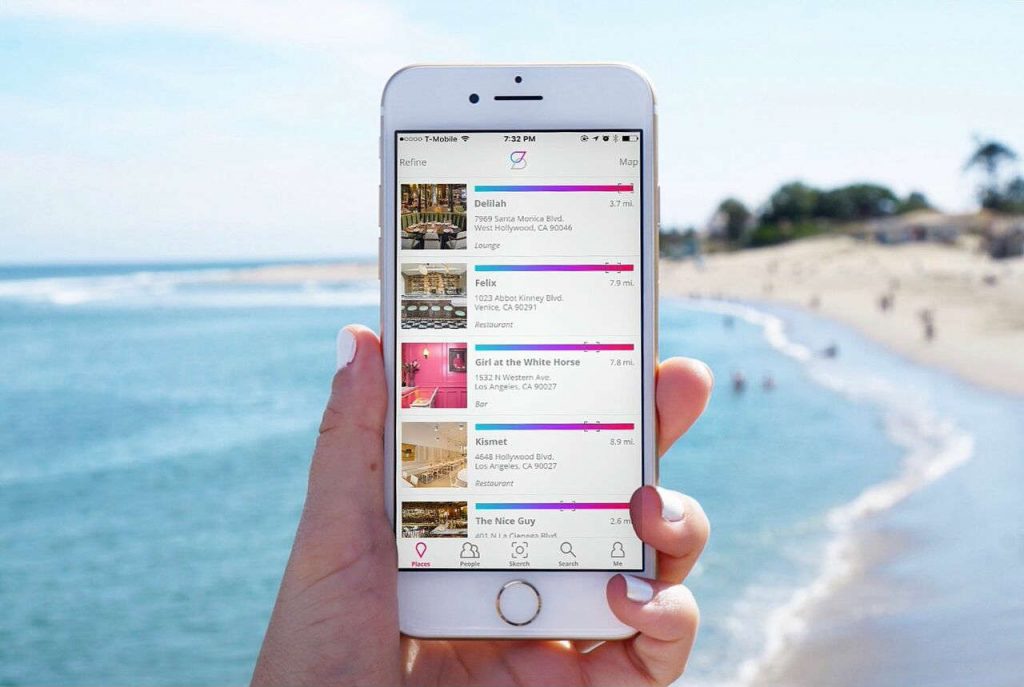 Who has inspired you in business?
I'm inspired by Whitney Wolfe Herd, the Founder and CEO of Bumble. As a fellow female app Founder, I admire the success she's achieved while empowering Bumble's user base. I believe that she has revolutionized that category of apps, and her brand is one to watch.
What advice would you give young entrepreneurs stepping out on their own?
Spend like a startup. I've seen too many young entrepreneurs secure early investments, and then exhaust the capital quickly. As a founder, you will grow with your business. Give yourself and your budget time to do that.
Where do you see Skorch in the next five years?
I see Skorch becoming the go-to source for discovering places to go and sharing your experiences. In five years, we will have expanded to several new markets, both nationally and internationally. What's more, I see the brand growing beyond the app. This would be the perfect time to say something cliché like "stay tuned!" But really, stay tuned!