Instagram Censoring Content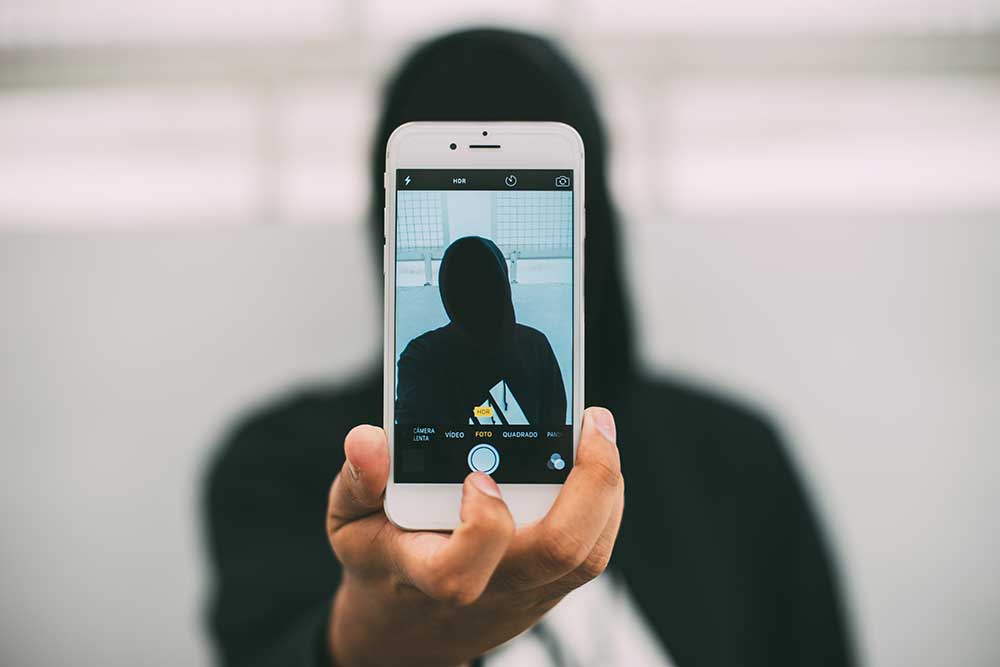 Social media is an interesting networking tool, being able to voice your opinions directly to the person in question. If you have a large following, it is possible that you get negative comments every so often. Instagram launched a new feature that allows you to hide negativity on your feed called "Comment Moderation." The purpose is to keep Instagram a safe place where you can choose what you and your audience are exposed to. Attempts to filter words have been questionable in the past. Creating new words to replace the banned words is common, and this new update will have the same result.

The goal is clear, the creators Kevin Systrom and Mike Krieger want a platform for self expression free from hate and harassment. Instagram's user base has grown into a large and diverse outlet where managing language and content is becoming more challenging. The new tool was created to lessen the negativity for the user, while the person posting will still be able to see the comment, giving them the satisfaction of ranting without causing the damage. The change will not be easily noticeable by the commenter and virtually invisible for the user.Using this feature is simple. Click the gear icon in your profile and you will see a new section called "Comments." You can then choose to hide comments that are deemed inappropriate with an option to plug in words of your own.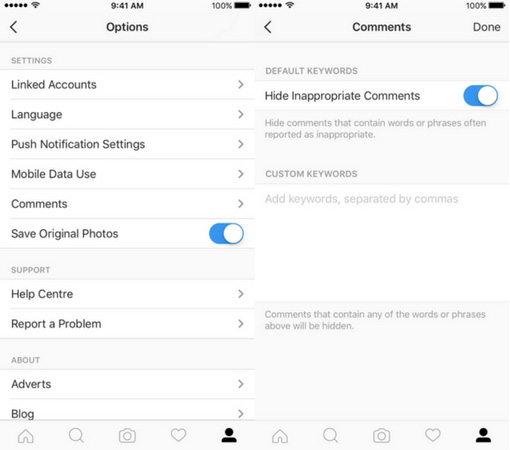 There are no plans to reveal the list of default words that have been censored. This has been done on purpose to discourage the creation of new words to get around the feature. Will this be successful? Probably not. The Internet is infamous for voicing their opinions, especially when told not to. When a filter is put in place to prevent behavior, users will find loopholes and sometimes, the behavior intensifies. In the past, Instagram banned tags related pro-eating disorders such as "thinspiration", but new variations like "thynspiration" are gaining popularity to replace it. The sad truth is the same will happen with the new feature enforced. Now that it is public, it is only a matter of time before Instagram is covered with misspelled criticism.The beauty of "Content Moderation" right now is that it is not on by default. Users have the option to turn it on and test it out for themselves, and if they dislike it, can turn it off. Many communicate as friends, and sometimes use colorful language, which is different from receiving criticism from strangers. The decision to keep it optional will make the transition easier, especially for users with personal accounts.

Advancing towards peace on the Internet is difficult, especially on a creative platform. Instagram is a great place to feature your vision and be an outlet for creativity, but the positives also come with instances of negativity and hatred. Censorship is meant to mitigate the situation, but restrictions might not always work the way it is intended. Free speech is a beautiful thing, and people will try their hardest to keep it.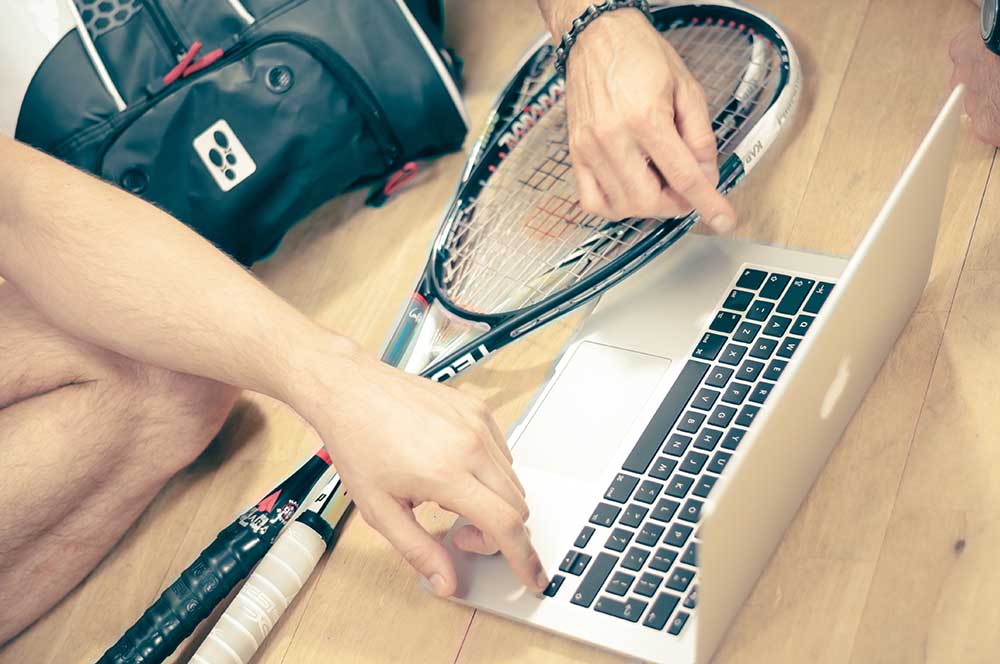 Our environments are made up of the places we frequent throughout life.  Most of us have a home, a job, and have gone to school.  With the advent of the internet, many of these classic environments are evolving to accommodate a world that is becoming evermore interconnected.  Here's a look at how everyday spaces are integrating new technologies.
At Home
Like the vacuum cleaner and microwave, kitchen appliances were slow to evolve after their domestic debuts in the fifties.  Only now with the advent of appliances being "smart" are we seeing new innovations in the kitchen.  Everything at home from the fridge, security system, to the tv now come in "smart" options allowing devices to connect with each other and be accessed remotely.

Homes now have options to be built or retrofitted into being more sustainable.  It is already common to see homes fitted with solar panels, providing power not only to homeowners but also providing excess power to their cities.  New innovations in material science are creating solar panel "film" that can adhere to existing windows, providing homes and buildings more more aesthetic ways to capture clean energy.
In the Classroom
Education is an area that has infinite benefits to reap since the dawn of the internet.  Less than three decades ago it was rarity for a school to have a computer.  Today, it is a rarity for a school not to have one.  Learning is no longer limited to books and chalkboards. Creative new channels for learning are now being found through virtual and augmented reality, 3D printing, and game-based learning.Virtual and augmented reality adds a dimension of interactivity that is previously unprecedented.  Instead of simply looking at a page of a history book, students will soon be able to virtually visit different places and times.  Similarly, 3D printing offers the ability to add tactile experience when studying complexities such as molecules.  A 3D printer also gives students the opportunity to learn about custom manufacturing and design.Game-Based Learning is a brilliant new technique in teaching that combats student's ever shortening attention spans.  This method concentrates on interactivity and "gameplay" in learning.  By incentivising students to "win" better grades, school will be less like pulling teeth and more like playing while learning.Cloud computing is an important next step in optimizing how students do their work.  Although a futurist classroom is on the cusp of reality, kids today can still use excuses like "my dog ate my homework".  With cloud computing, students can efficiently turn in work, check into classes, and have discussions without their dog's hungry involvement.
Building Efficiency into our Infrastructure
Many changes are not only happening inside but outside as well.  Our infrastructure is due for a technological makeover.  Many cities have begun to offer hubs for free wifi.  Many parks now offer charging stations and wifi.  In New York passengers can now take advantage of free internet service in select subway stops, increasing productivity for workers during their commute time.  Building materials themselves are going through their own evolutions.  Solar Roadway is a company manufacturing solar powered hexagonal road panels.  This year, the first road of this kind will be installed into a section of route 66.Innovators such as Elon Musk are introducing concepts such as a completely solar roof.  Creating an option for solar panels as a permanent fixture as opposed to temporary modular panels is the first step of many to building efficiency and sustainability into our environments.

Many more advances in every field are beginning to grow in coevolution with our age old environments.  Increasing efficiency and connectivity is making the world a smaller and more convenient place.  Like archeologists admiring the engineering of Roman aqueducts, we will one day look back at this time and marvel at the progress and creativity our ingenuity has brought to fruition.  The world we live in today is literally, 'the state of the art'.
Tech Trends Changing The Way We Do Business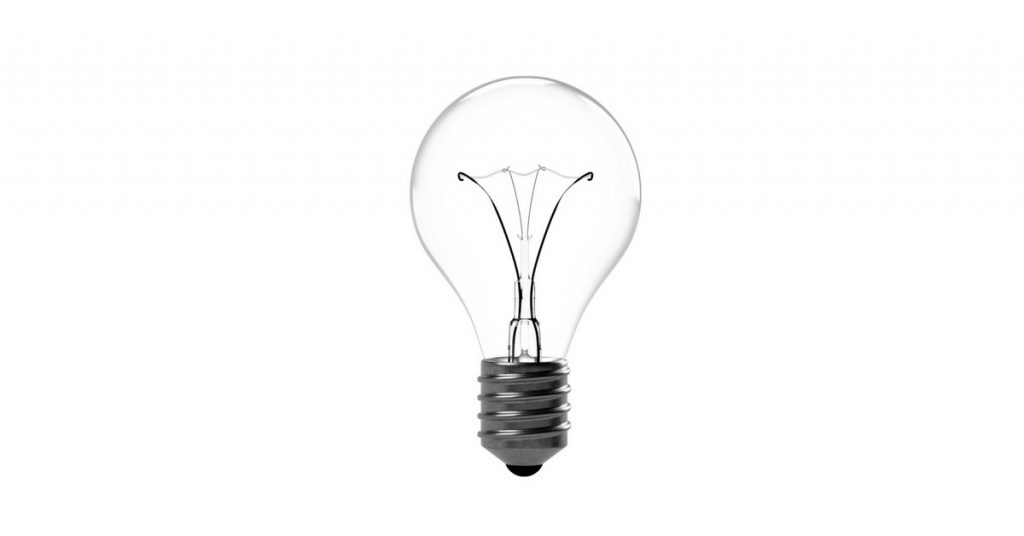 Whether you're an established name in the business world or you're just making your start, you ignore the march of technology at your own peril. For companies with even the smallest footprints, some of the tech trends emerging today may be life-changing. Here's a brief tour.
Cleaner Materials, Packaging and Standards
With just a few stubborn exceptions, most folks in America and throughout the world agree: Life on Earth can't continue if we keep squandering our resources. Developments in more energy-efficient production equipment save us cash money on our utility bills all the time and bring us ever-closer to true energy independence. The materials being pursued are lighter, stronger and cheaper base materials to make products more durable and inexpensive to manufacture. What about some of the other exciting opportunities in new packaging and packing materials? Besides looking potentially awesome, these outside-the-box ideas help us remove lots of the more harmful chemicals and plastics from our supply chains. This action will keep them out of the hands of our clients and customers — and out of the environment for good. Tech trends that include better technologies, plus social pressures, let us design less wasteful and more appealing products and packaging all the time to ultimately help raise our shared definition of excellence.
Crowdsourced Design and Troubleshooting
Maybe it was inevitable, but modern technology has given businesses something they just didn't have in decades past: the opportunity to get their customers to do some of the work. We've all had to become citizen journalists, the needs and wants of our globalized world mean we've also had to become hobbyist creators in our own small ways. Plus, it's just really fun to take part in the creation process! Kickstarter was the first company to take "democratized creation" — to borrow/turn/re-coin a phrase — mainstream, but that kind of crowdsourcing is just the tip of the iceberg. Current tech trends has made product creation a more social process from nearly top to bottom, letting brands from all types and sizes a chance to engage with their intended audience. This allows brands to gather valuable feedback about the development phase of product design. Engaging directly with the most creative minds in your audience also lets you iron out any kinks as they crop up and effectively "rev" a brand-new product for a more confident official rollout.
Direct-to-Consumer Delivery
Nobody likes the middleman. There are growing tech trends of brands working to engage directly with you through smartphone apps and push notifications. It's also why we're seeing more subscription-based and home delivery services pop up all the time. It took a tech giant like Amazon to throw down the gauntlet in the home grocery delivery space, and more are continuing to lead the way as consumers demand more convenience from the products they want most. For example, Marketview Liquor

will not only help you find

the best wine for the season, they'll also deliver your wine right to your door. The whole point is that customers know how to do research. If you've made yourself visible and your presence suggests a superior product without the hassle of brick-and-mortar shopping with the middlemen, and if you provide truly measurable incentives like cheap or free shipping for repeat customers and discounts for recurring deliveries, they'll probably choose your expert wine curation or your hand-selected ski bindings over those offered online by a more faceless corporate brand every time. For the faceless corporations, all of this works for you, too. A major point here is that each of the tech trends on this list are, in their own way, leveling the playing field. The little guy, more each day, has the means to compete with "known quantities" and familiar retailers.
Hobbyist Home Production
We've talked a little bit about how crowdsourced design like Scooterboard can help lead to more thoughtfully designed products in the run-up to a major product hitting the market. Thanks to 3D printing and other technologies, the very act of producing some of those projects is also vastly more open and accessible. Today, you can pick up a 3D printer with limited capabilities for around the $300 mark. Consider the nearly countless advantages of allowing consumers to print their own "OEM" replacement products — or even modifications to existing products. Then there's this: What if you don't need to ship them a product at all? This is one step beyond even direct-to-consumer delivery: It's a state where consumers could purchase blueprints for general product types, add their own features and embellishments to then build it right in their home using 3D-printed components in a variety of plastics and metals. This is the future. It's not quite here yet, but it's coming. If you sell a physical product yourself, how might you take advantage of this situation?
Apps and Subscriptions
Information powers our lives. But information isn't a physical product. Apps have changed everything about how we consume products and do business. Back when there was a physical counterpart — a CD, DVD or even a thumb drive — to the software we used, you paid once and had access to a "finished" product for a year or so. Some of us even remember waiting in line for Mac OS X Tiger on DVD! Now that "app culture" is here, it means consumers expect a constant drip-feed of new products and user experiences. That means subscriptions. Those colorful little squares on your smartphone are now windows. You can open and look through some of those windows for free, but the view you enjoy takes a lot of hard work to maintain. It's a rich garden full of features with diligent developers trying to keep features bloat and bugs at bay while refreshing the UI often enough to keep you interested.App-based subscriptions have had a shaky rollout, with even seasoned fans giving their favorite developers "the business" for pivoting to a subscription model instead of sticking to the pay-once-and-receive-updates-for-life model we've all been enjoying until recently. Smartphones are nearly indispensable in our personal and business lives. Now, those of us who use them will need to be more selective about the companies we do business with, and become patrons of the ones who truly excel in their field. For business, it's a huge challenge as well as an opportunity. Apps like Ulysses and Weather Atlas are now available via subscription, ensuring their talented coders a chance to eat and their users in getting new products as soon as they're ready. Even websites like Medium and The Atlantic are trying out new membership platforms to monetize information and business in a world where technology has delivered users from advertisements. Publishers still need a revenue stream however.Your primary product may not be an app at all. App culture is a tech trend that gives you an opportunity to turn your presence on somebody's Home Screen into a money-making, brand-expanding opportunity. Make yourself indispensable.
Technology, Business and Destiny
To say technology will let us achieve our dreams would be a flowery statement. We're all still trying to make sense of most of it, but it's clear that there are exciting tech trends in front of us all — most particularly for excelling in business. 

For the many reasons touched on above and lots more, it'll pay off in the end to stay informed about new technologies as they emerge. If you're not, somebody else definitely will be.
5 Presentation Options Other Than PowerPoint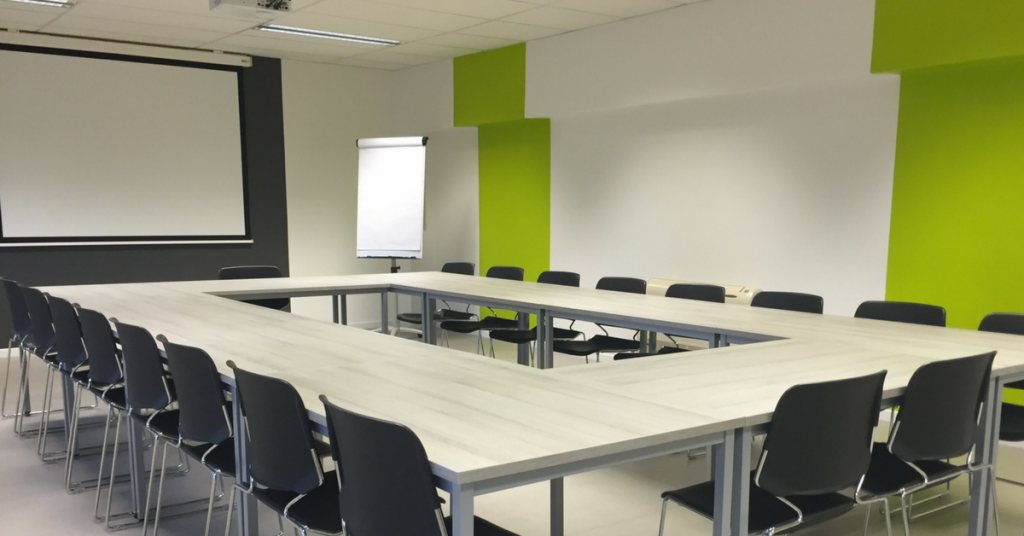 Microsoft's PowerPoint is a very popular choice for presentations. For most part, it is easy to use and is considered as an industry standard. However, PowerPoint has become boring. Over the last 15 years, we have been bombarded with the same looking slide and effects. If you're looking for a change, you've come to the right place because we found presentation options that are free and better. Check these out.
Canva
Canva is a beautiful online interactive presentation website. Many backgrounds and slide designs are free. If you want to buy premium themes and slides, you can buy them at $1. The tool is priced at $12.95 per month for business use. Canva allows users to print blog graphics, flyers, posters, Facebook covers and many more.When you register to the website, it has an interactive tutorial that allows you to learn how to use the website quickly. It has over 10 million users and is available for PC and Apple users. Out of many presentation options, this is a good tool for everybody who wants an easy-to-use presentation tool that is flexible and affordable.
Prezi
If you're tired of "old slides", throw them away and replace them with Prezi. This is one of the best alternatives to PowerPoint because unlike slides, Prezi's zoom presentation options allow users to the relationship between the big picture and fine details. This feature takes viewers on an compelling informative journey that they will not only enjoy but also remember.  With Prezi, there are no "dull" slides, only non-linear presentations that are more exciting.Prezi is an easy way to show context but be careful because it can also cause dizziness. Paid version of the tool features additional storage space and the ability to use the tool locally.
Google Slides
Google has their hands in many pies, including the presentation pie. Google Slides is as cloud-based tool that can be used by a lot of people. Just like other Google products, it can be authored by different users. This tool is able to create, comment and real-time edit slides. Users can also create slides without an internet connection making it a good alternative to people who are not connected all the time. Visit Google Drive and create slides, it's that easy.The new version of Slides has embedded video, animation and a wide array of free templates that can help you create presentations, pitches and portfolios. Access your presentation from your phone, tablet or PC. All changes are saved automatically so there is no need to click save. Google might be basic but it is very flexible.
Keynote
Microsoft PowerPoint is to Apple Keynote. Their presentation options are rich with great tools for creating presentations using its many templates. Keynote is a good PowerPoint alternative because it puts design as the forefront of your presentation. This tool has built-in graphics tools so that you can edit and tweak to your heart's content. Compared to PowerPoint, Keynote's user interface is also more user-friendly. Create stunning and memorable presentation with real-time collaboration. Keynote can also handle embedded media and graphics and can be downloaded at the Apple app store.
Emaze
As a cloud-based presentation tool, Emaze is responsive with pretty elements. Create attractive and dynamic presentations with free pre-made templates. All you need to do is to populate the template with graphics and content to amaze your audience. The free package is great but to access the premium package, $9.90 per month for unlimited space and sharing, offline viewing and privacy controls.

As you can see, PowerPoint is not the only presentation tool you can use. Some of these alternatives are cloud-based, free to use and allow users to "save as" to other formats. The most important thing to remember is that these tools are just tools. The most important thing to remember for presentations is the content. Cool slides and flashy graphics miss the point if they cannot educate and inform the audience. So make your slides cool but most importantly, provide content.