XBox One X: Is It Worth It?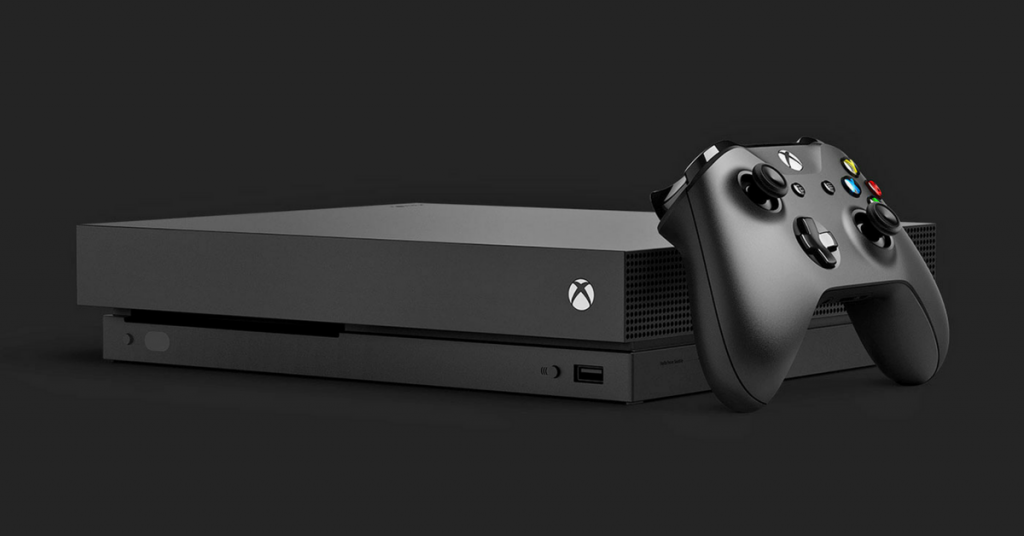 Back in April, Microsoft revealed detailed specs for Project Scorpio, Microsoft's big upgrade to the Xbox One that promises to deliver true 4K games and compete with Sony's PS4 Pro. At E3 this week, Microsoft finally revealed Project Scorpio to be the Xbox One X.
Most of the hardware details of the Xbox One X are already known since April: A 31 percent increase of CPU power over the regular Xbox One, the GPU is four times more powerful, a total of 12 GB of RAM (with nine available for use by game developers, and a 4K HDR Blu-ray drive. What wasn't known back in April was the actual look of the new console and price. The Xbox One X has a similar look as the redesigned Xbox One S console although instead of the white top half, the Xbox One X will come in black. Like the Xbox One S, the One X will also have the same port array with three USB 3.0 ports and HDMI In and Out. Despite the similar look to the Xbox One S, the console is smaller, making it the smallest Xbox console ever while also being the most powerful gaming console ever. Price-wise, the Xbox One X will cost $499.
During Microsoft's E3 presentation, much ado was made about the Xbox One X 4K capabilities with numerous games shown to output in 4K. Interestingly, only Forza Motorsport 7 ran at 60 frames per second (fps). It looks like Forza may be the exception rather than norm when it comes to outputting native 4K while running at 60fps. Even in the PC gaming world, it would take at least an Nvidia GTX 1080 (which by itself costs as much as Xbox One X). Still, the feat that Microsoft has accomplished here cannot be overstated. The fact that they could not only achieved native 4K on almost all games but do it in a form factor that's smaller than the Xbox One S is admirable. The console war will continue to heat up once Xbox One X is released on November 7th worldwide.  
How The Technology of 23andMe Benefits You
Tracing down our ancestry is a difficult but possible task thanks to 23andMe. Ancestry research is an obsessive hobby that is provoked by curiosity. You can discover historical events, trace medical conditions, find birth parents, and understand yourself through DNA testing. With 23andMe, people can now discover the truth about their genes. Through extensive DNA analysis, 23andMe can interpret your biological roots from a simple saliva sample.
More than 500,000 consumers have bought a test from 23andMe. For it to work, consumers have to spit into a tube and ship it to the company. To retrieve your results, you must first create an account on the 23andMe website and log in within six-to-eight weeks to view your data.
The massive biotech company employs scientific researchers to study customer data for research on inherited disorders. The team is filled with quality workers and a pool of professional partners in fields like pharmaceutical and biotechnology. 23andMe hopes to provide consumers who wanted to know about their DNA information on any potential genetic disorders or diseases. For the first time ever, the genetics company offers direct to consumer genetic tests on breast cancer. Anyone who is curious about their future health risk, 23andMe is the ideal service to get answers from.
In tracing back your genetic roots to compare you to a total of 150 regions, people can now discover their DNA background. 23andMe have united many disconnected families from their service. The option to publicize your results to rekindle with other family members have proved to serve a great purpose to users.
The precision of 23andMe is impressive. The results are not vague responses. The scores show percentages and specific breakdowns on your ancestry. With a total of 150 regions, 23andMe ensures an informative report to fulfill your curiosity. The ancestry discovery has given people an identity and the chance to reconnect with their culture. Customers have the opportunity to share their results for research purposes, so most have consented while others chose to remain anonymous.
The health and wellness report will analyze your genetic risk for up to 10 diseases. This information is intended for people who are concern about their future health. The data comments on your potential variants to lactose intolerance, saturated fat and weight, alcohol flush reaction, genetic weight, deep sleep, muscle composition, sleep movement and more.
The more serious analysis are the findings of potential late-onset Alzheimer's disease, Parkinson's disease, AAT Deficiency (a lung and liver disease), Celiac Disease, Hereditary Hemochromatosis (iron-related) and Hereditary Thrombophilia (blood clots), and others. Users do not have to oblige and see the results, you can choose to keep the answer hidden.
Although the company have experienced issues with the FDA in the past, since last April, the FDA agreed to allow 23andMe to sell direct-to-consumer genetic predisposition tests for 10 diseases, including Parkinson's, Alzheimer's and Celiac disease. This innovative business idea is benefiting many consumers. 23andMe's technology have reconnected families, provide useful knowledge, and give health warnings.
The innovative biotech company proves just how rapidly technology is advancing. DNA testing will only improve from this point on. 23andMe have benefited many customers with their technology. As they continue to grow and improve, a 23andMe spokesperson shares how the technology of 23andMe benefits you:
How does 23andMe work?
"You can read about the process on our website here. You choose from our two products – the  Ancestry Service and Health + Ancestry Service. You can either buy the kits from one of our retailers (Target, Walgreens, CVS, Amazon, etc.) or from our website. Your kit will take 3-5 days to arrive, you follow the kit instructions to spit in the tube provided, register your kit with the 14-digit barcode associated with your kit, and mail the tube back in the prepaid package.
In approximately 6-8 weeks, we'll send you an email letting you know your reports are ready in your online account!"
What inspired 23andMe?
"Our company's founders believe that everyone has the right to access their personal genetic information. We believe in the power of genetics to transform health and empower people, and that your genetic information is the most valuable thing you can contribute to help accelerate research".
How will people benefit from 23andMe?
"23andMe customers will benefit in three ways:
Access Revolutionary Science

The only crowdsourced data set for genotypic and phenotypic big data analysis.

Health and ancestry reports driven by top-tier scientific rigor

Data-driven drug development by accomplished scientists

Discover Evolving Insights

Explore your unique health, ancestry, wellness and personal trait data

Engage with family members or connect with new ones

Learn more as new reports are released

Improve Healthcare

Easily participate in disease-fighting research

Drug development based on human genetics

Stay informed about the impact you're making"
Are the analysts completely accurate?
"We proved through the FDA review process our ability to accurately call, or find, these variants with 99.9% accuracy when compared to Sanger sequencing results, the gold standard for accuracy.
23andMe uses an Illumina genotyping chip, widely used in academic and medical research, to capture genetic information and samples are processed in a CLIA-certified laboratory, the gold standard for laboratory testing, that also adheres to CAP (College of American Pathologists) standards. These are the same standards applied to doctor-ordered tests. We also have a variety of proprietary validation processes and quality controls that are applied to data before information is ever returned to a customer".
How does 23andMe stand out to other competitors?
"We offer the only FDA-authorized genetic health reports directly to consumers, without a prescription. We also have a unique Research division, in which our customers can consent to participate in research (over 80% of them do consent) and answer questions that we can then use for research. Our customers have contributed to over 100 studies/published papers to date!"
How does the company overcome setbacks?
"Our CEO has said she doesn't shy away from conflict. If you put your head down, do the work you need to do, and don't give up, persistence will pay off. In 2013, when we received the letter from FDA warning us to stop marketing the Ancestry + Health Service, we didn't give up. We believe people have a right to their genetic information without going through a doctor, and we are committed to providing it in the most responsible way possible. We will continue to work with the FDA to get more genetic information out to the public".
Are you looking to improve? If so, how?
"Yes, we are constantly looking to improving and working to provide additional information to our customers. Prior to November 2013 had more reports than we currently offer. As an FDA regulated company we're working with the agency to provide health-related reports to our customers, beginning with carrier status, authorized by the FDA in February 2015, and genetic health risk reports, authorized by the FDA in April 2017. In fact, we just announced the FDA clearance of our BRCA 1/2 (Selected Variant) report, that is the first FDA authorized genetic test for cancer risk, and also expanded our Ancestry Composition product to over 150 populations around the world. We also just launched our Conditions pages, where customers can rate various treatments for common health conditions they suffer from, including asthma and depression".
Augmented Reality With Microsoft HoloLens And Project Tango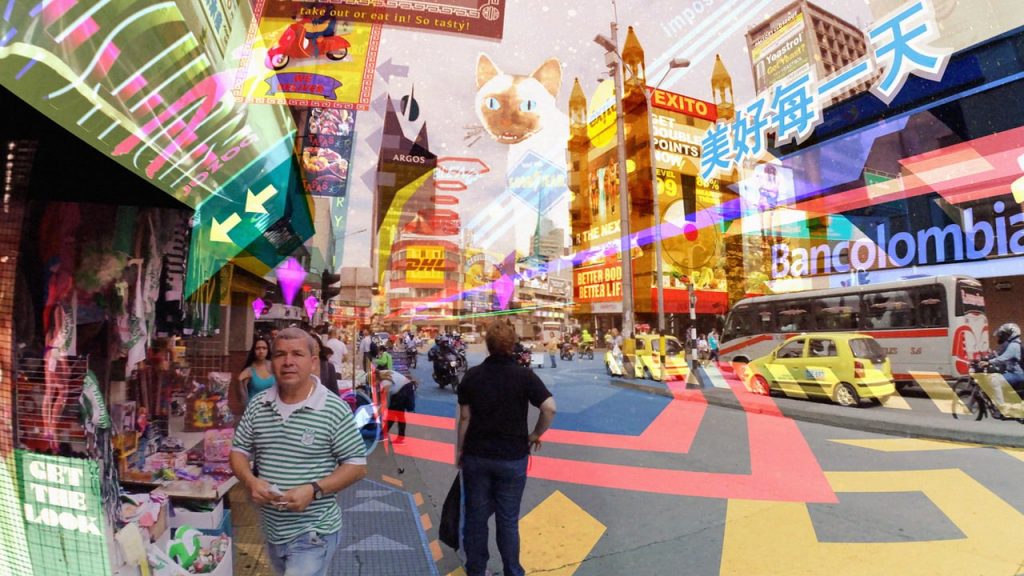 If you've been reading Owner's Magazine lately, you've probably read my article about virtual reality. There I detailed information about the latest VR headsets to make a proper buying decision. However, I intentionally left out augmented reality. Augmented reality, or AR, is different from VR in which VR fully immerses the user inside of another world, AR (also known as mixed reality) superimposes virtual objects onto the real world. Holograms are an example of augmented reality. Popular AR games such as Pokémon Go are also examples of AR where your smartphone camera superimposes the virtual Pokémon on a live video feed making it seem as if the Pokémon were standing in the real world. The technology behind AR is nothing new. Even in today's world of smartphones, many augmented reality apps were released on iPhone and Android devices back in 2008 and 2009. However, with the seemingly popularity of VR, more attention is also being given to AR solutions. Two of the biggest players in this space are Microsoft and Google.
Microsoft HoloLens
One of the more interesting AR devices comes from Microsoft. The HoloLens is a head mounted device that allows the user to view "holograms" through the lenses (hence the term "HoloLens"). The HoloLens features a bevy of sensors such as an accelerometer, gyroscope, magnetometer, four IR sensors for mapping the environment, a depth camera, ambient light sensors, 2.4-megapixel front camera, and microphone array. Along with an Intel CPU, Microsoft developed a custom chip called the "Holographic Processing Unit" or HPU. The HPU processes the sensor data as well as hand gestures and voice recognition. The HoloLens runs full Windows 10 and can run Universal Windows Programs. Regarding the hand gestures, there are two main gestures: bloom and tap. Bloom is simply balling your fist up palm facing up, and opening the fingers up like a flower (hence "bloom"). The bloom gesture activates the shell which allows you to access other programs. This is akin to pressing the Windows key on a PC or the Xbox button on the Xbox One. The second gesture is the tap. You aren't literally tapping the air but it's more like holding your index finger up then touching your thumb. This is used to select objects and windows. Windows can even be dragged around and pinned to walls or tables. Microsoft isn't technically marketing this towards consumers yet. This is primarily for developers to create applications although anyone can buy the development kit for a wallet busting $3000.
Project Tango
Project Tango is the augmented reality platform developed by Google. While the Microsoft HoloLens is an actual headset, Tango goes a more practical route and utilizes a smartphone or tablet form factor for AR. The devices provide the hardware necessities such as various sensors and RGB-IR camera for depth sensing. The Tango software uses the hardware to enable motion tracking and visual recognition of the environment. The IR camera allows Tango to map the environment including distance, sizes, and depth. That information is then stored for future applications to use. This has many practical uses such as navigating through stores, mapping, and visualizing data. For example, you could use Tango to see exactly how a piece of furniture would look in your home before buying it. Google partnered with Lenovo to release the Phab 2 Pro, the first commercially available smartphone with Tango built in. At CES 2017, ASUS announced that it will also be releasing a Tango enabled phone along with Daydream VR.
Which Is The Future? VR vs AR?
There has been some debate over which platform is more viable for the future. Virtual reality completely immerses the user in a new world. These kinds of experiences are better suited to content consumption and entertainment. All three of the major VR platforms (HTC Vive, Oculus Rift, PlayStation VR) all focus on games as their primary use case although some of them do allow you to watch movies in your own personal theater. At Facebook's Oculus Connect event back in October, Mark Zuckerburg unveiled a vision for new ways to use VR for social interactions. He used the Oculus Rift to interact with virtual representations of himself and two other colleagues in a totally virtual space. Imagine being able to debate politics and religion with your friends in real time in a virtual world…actually…that may not go so well. However, being able to interact with another person in virtual reality would dramatically change and revolutionize how we connect with our friends and family. The primary drawback with VR is the total disconnect from the real world. VR often involves putting on a somewhat bulky headset and tuning out the world around you. The advantage of AR is that it allows you to interact with virtual objects while still being cognizant of the real world around you. AR also allows more practical, everyday uses. Imagine having a digital map displayed on your windshield on your car that helps you navigate and alerts you to any hazards or speed limits. Imagine virtually placing a couch in your actual living room before buying the couch. Construction workers and architects could use AR to precisely build structures while seeing a virtual representation of the building. Google's Translate app can already translate text into another language in real time. So which one is the future? I think one of two things will happen. Either AR will eventually become dominant and heavily used in everyday life or there will be a mixture of AR and VR depending on the medium. VR will likely dominate the entertainment space with movies and gaming while AR is what most people will interact with daily. Project Tango will further accelerate the adoption of AR into Android phones. Apple is rumored to working with Carl Zeiss for their own augmented reality solution. History has shown us that once Apple implements a feature, the market generally follows suit. Regardless of what happens, the dream of the Star Trek HoloDeck is slowly coming to fruition.
Snap Spectacles Drops Vending Machine In Philly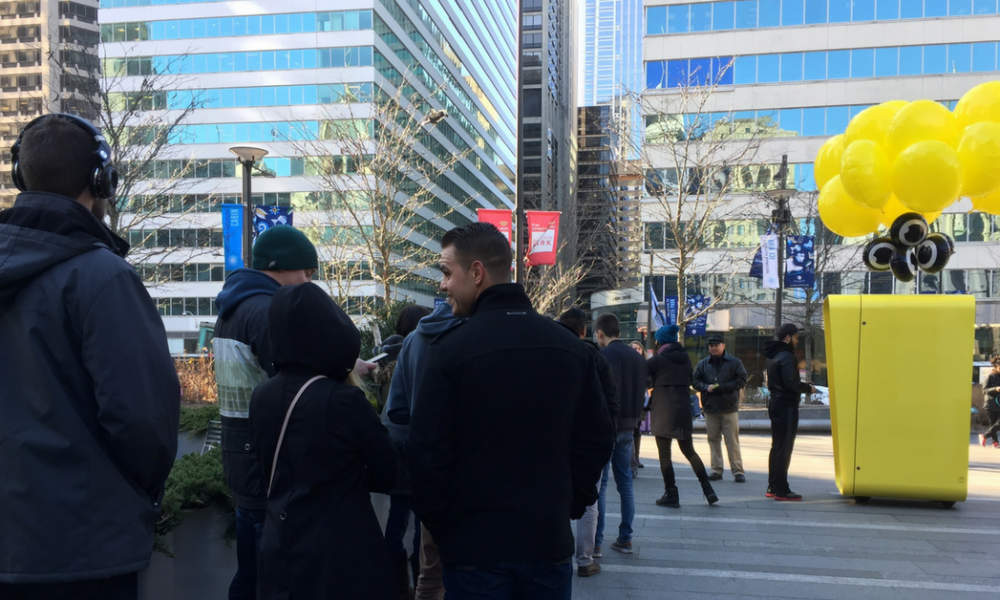 When you know Snapchat's Snapbot is going to pop up in your city, you go. That's exactly what happened today in Philadelphia, just in time for Valentine's Day! Local non-profit Visit Philly was a big player in getting Snap Spectacles into the City of Brotherly Love.
Driving into Center City and parking a block away from the destination, we hurried into Dilworth Park and got in line as a drone flew over us documenting the entire thing. Seeing the Snapbot in person is an experience in itself. The bright yellow box with one eye and a smile stood solo in front of the infamous LOVE statue in front of City Hall as eager customers waited patiently in line to get their hands on a pair or two of the Spectacles. Going for $129.99 per pair, the Snapchat glasses ran out in just a few hours. For those who weren't able to make it, see where they're popping up next!