Stalk Your Friends In Real Life With Snap Map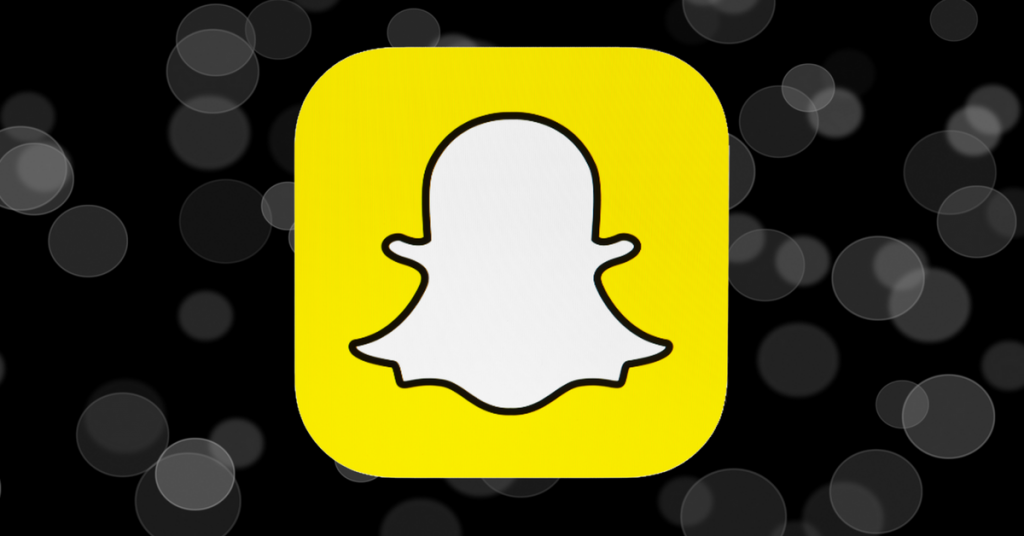 Snap Inc. unveiled a new stalking location sharing feature called Snap Map. Similar to other location sharing services like Facebook Messenger's recently launched Live Location, Snap Map allows users to share their location in real time with their friends. From the camera view in the Snapchat app, simply pinch to reveal the map. Per Snap, "We've built a whole new way to explore the world! See what's happening, find your friends, and get inspired to go on an adventure!" Friends who have opted in show up as "Actionmoji". For the privacy minded, users have the ability to share their location with all of their friends, some friends, or just stay in "Ghost Mode" to stop location sharing altogether.
Snapchat notes that location sharing is only active with the Snapchat app itself is open and it's turned off by default. If the app isn't open for several hours, your Actionmoji disappears completely from the map which hopefully means there's no background location tracking.
In addition to sharing with friends, Snap Map also includes the ability to share to "Our Story" which allows non-friends to see collaborative highlights on the map of where content is being shared. For example, if many people are sharing their location at a concert, Our Story will show the concert as a sort of "heat map". Other heat maps will show up as more people share their story to Our Story.
According to TechCrunch, Snap Map appears to have been copied specific features such as Ghost Mode and one finger map scrolling from startup Zenly. Apparently, Snap attempted to purchase Zenly for a large sum but Zenly declined.
Snap Map also comes on the heels of its Spectacles glasses which allows for short videos to be taken directly from the glasses. Presumably, one could shoot video with the Spectacles and share that content on Snap Map. Either way, this provides yet another way for Snapchat addicts to share more with their friends.
How To Choose The Right VR Headset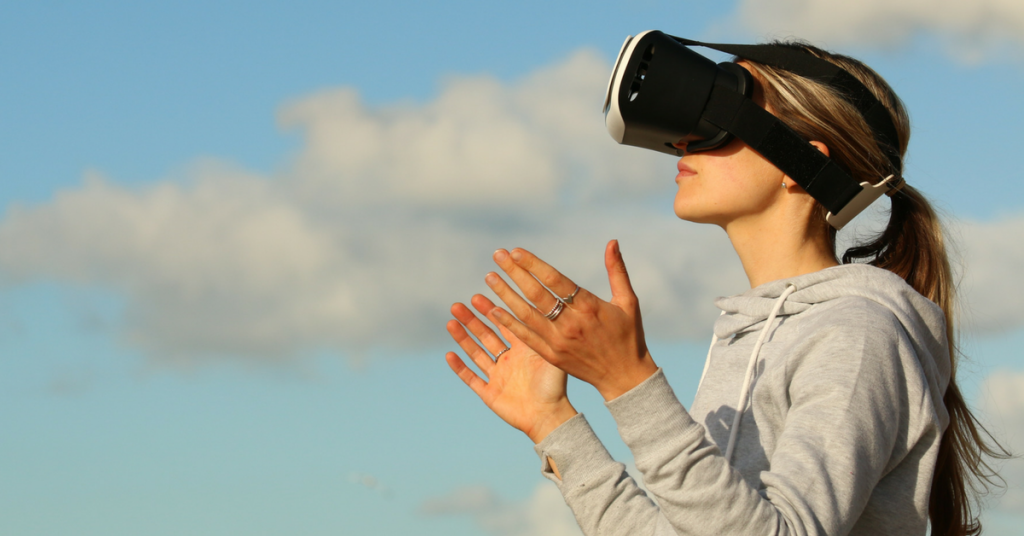 If you're a techie, you've probably heard of virtual reality (VR). This technology has been popping up during the last few years and is becoming mainstream. According to technology experts, VR headset use will reach up to 500 million units by 2025. Not only is it being used for recreation so that users can virtually jump into the best experiences without leaving their homes, it also has widespread application in the fields of education, business, health care and other industries. People are naturally curious about this nascent technology and are looking for VR headsets to get their feet wet. Here are some factors to consider if you're choosing a new VR headset.
Price
VR headsets have a wide range of prices ranging from cheap to very expensive. If you just want to test the waters, try to look for something more affordable. There are many headsets around the $40 mark that won't break the bank. According to some online reviews, the View-Master Deluxe VR Viewer provides decent entertainment for anybody in the family at a reasonable price.
Customizable Features
A good VR headset needs to be customizable to make your viewing experience a good one. Many people are flocking to buy the Google Cardboard but it is very basic and limited in what it can do. to enhance and make a user's viewing experience great so that they will want to use the VR headset again, it needs to options like smartphone adaptors so that you can use it in conjunction with your phone, focus wheel and decent ergonomics so that it is comfortable. Aside from this, look for VR headsets that have more sophisticated built-in controls like tracking sensors, controllers or their own screens. These features will help you achieve the best viewing experience and the needs of other people when you let them borrow it.
Content
The whole point of buying a VR headset is so that you can immerse yourself in new experiences. A good VR headset has a good breadth of content so that users can enjoy them to the fullest. Try to find headsets that have affordable experiences like going on adventures with Batman in Gotham City or roaming the earth with Jurassic era dinosaurs. How about swimming the deep blue sea with dolphins?
Before buying, check out the manufacturer's available content to see its breadth. Aside from this, content also needs to be affordable. Remember, there are VR headsets that are expensive so if you want to get your money's worth, there has to be limitless content available for your enjoyment.
Design
A VR headset also needs to have good design. It has to be ergonomic so that it sits comfortably on your face. There are headsets that are so comfortable you forget that you're wearing them. There are many headsets in the market. The Google Cardboard for example is very affordable and easy to use. You just snap them to your smartphone like a scuba mask and you're ready to go. While the experience is somewhat fun, the cardboard can be uncomfortable on the face and the surface tends to feel scratchy. Find something more comfortable if you have the budget.
Compatibility
VR headsets are still an evolving technology. While there is great promise in the market and the public is eager to try out this new piece of technology, there is still a big room to grow. This is why users should buy a VR headset that has good compatibility. There are headsets that can only be used with Android or iOs platform. There are others that have their own screens and cannot b upgraded. When it comes to this kind of technology it is better to find something that is flexible so that you can upgrade your phone or software without having to upgrade your VR headset.
Virtual Reality has been called as the "next big thing". According to some experts, this technology will soon take over our lives and using it will become normal in the near future. For now, VR headsets make a cool birthday gift or a treat to yourself for a job well done. Whichever headset you choose, find something that is within your budget with good content and flexibility.
Irie to Aurora: Van Life with Two Roaming Nomads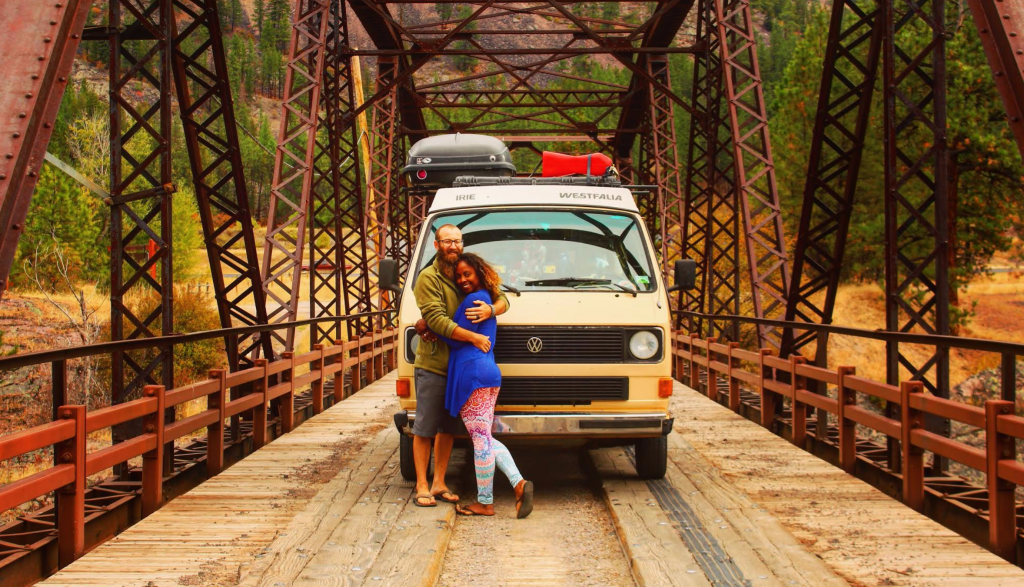 I met Noami and Dustin one hot New Orleans day while moving a piano from one house to another.  Dustin was a project manager for a construction company and Noami was an environmental scientist studying the coastal systems in Louisiana.  They seemed like your average couple, but what I discovered throughout our friendship was that they were anything but average.  Like myself, they also suffered from a particularly strong and itching wanderlust.  For this, they found and created a pretty fascinating solution: why not get a van, hit the road, work remotely, and explore?
Thus was born their adventure, which they interestingly named "Irie to Aurora".  Their time on the road is now nearing its first year of completion.  Along the way, they've amassed over 8,400 followers on Instagram.  Here's a sneak peak into their #vanlife journey.
Who's idea was this?  How did you come up with it?
I think the idea to buy a van and live on the road was both ours. When Dustin and I met it was one of the first things we talked about, and throughout our relationship, we fantasized about the idea until we finally took the leap. Best idea ever.
We both love to travel. We've taken road trips together as often as we could since before we were even dating. As our relationship grew, these trips became more frequent and for extended periods. We also followed other people on social media who were doing the same thing, living on the road. This inspired us to do what we had always dreamt of and talked about.
How long has this journey been and how long do you plan to continue?
It has been eleven months on the road and we would like to sustain this lifestyle for as long as we can. 
How did you come up with the name "Irie to Aurora"?
Noami is from Trinidad, and the word Irie is slang meaning "powerful and pleasing; a state of feeling great." Initially, when we planned the trip, our destination was Alaska to see the aurora borealis, hence Irie to Aurora. 
What has been your greatest challenge to date?
Dustin works remotely so this requires us to stay on the grid most of the time and often hunt for wifi. His schedule is fluid, so finding a routine has been challenging.
What do you guys do for work while on the road?
Dustin currently works remotely as a construction estimator.  On the road Noami works odd jobs and freelance gigs online.
What have you been the most homesick for?
Overall, I don't think we've been particularly homesick. There have been moments where we reminisce about New Orleans and miss the little things, like the food, and the music, and the people.
In what ways has this trip changed you individually and as a couple?
Living on the road and sharing 80 square feet has come with its fair share of challenges. But I think it has brought us closer together. We've learned each other's strengths and weaknesses in ways we never thought we could. Living in such close quarters 24/7 has forced us to be more mindful of our attitudes and how we impact each other's "space" because tempers do flare. We're more compassionate with each other and with ourselves. We have created a space where simplicity can flourish, a lifestyle we have both come to value. Learning to let go and let be, keeping an open heart and mind is the everyday lesson and this attitude has led to so many new friendships and experiences. Overall, life on the road has been deeply transformative, it has brought us closer to ourselves and to each other. Dustin and I are better people because of this decision and we are so grateful for each other and our life together. 
Plans for another road trip in the future?
I think the journey we're on is perpetual. There will be a few pit stops along the way but that's all part of it. However, we do have plans for Canada and maybe Central and South America, after Alaska of course.
What was your favorite place along the way?
Hmm… Choosing a favorite place is tough because each place is so unique with its own beauty, but we love Baja, Colorado, Wyoming, Montana, and Oregon.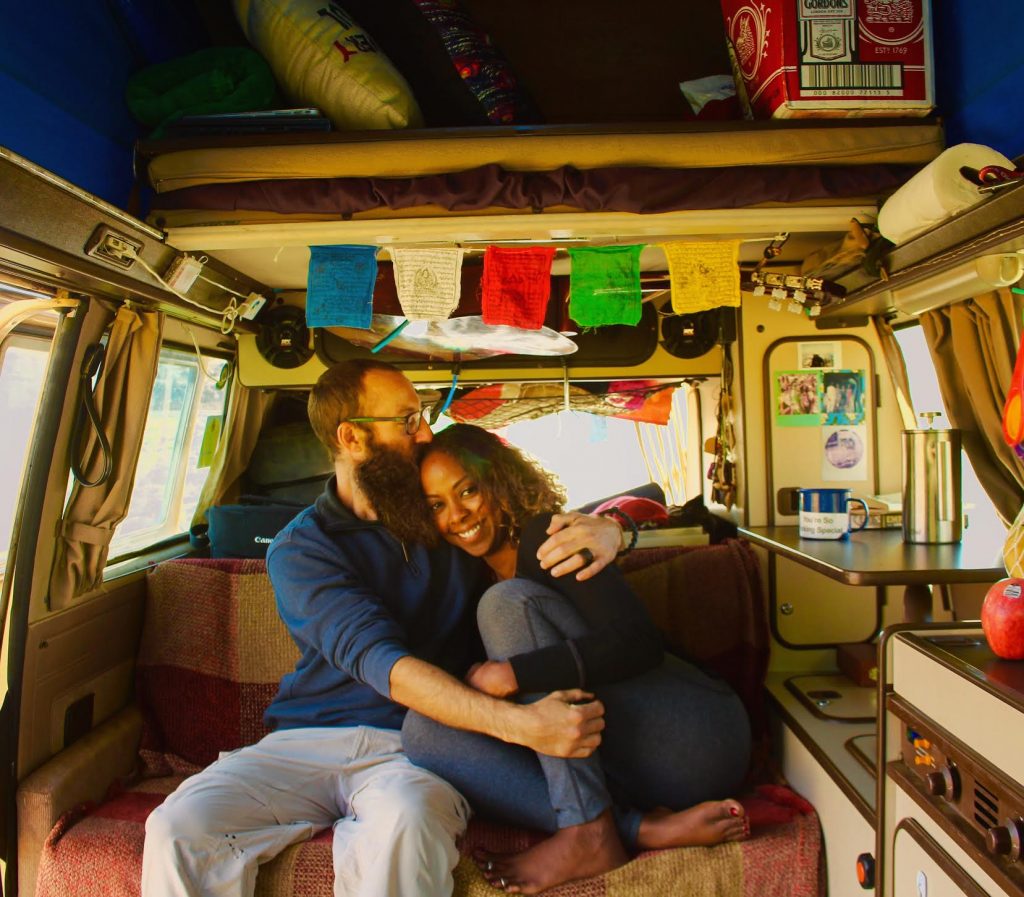 Van life might not be for everyone, but their journey is enough to make you want to buy a one way ticket to a random spot on the globe.  In an increasingly interconnected world, the ability to be fluid with your roots was once an impossibility that the internet is now making possible.  Perhaps this is a leap we should all consider, at least once in our lives.  Just like Tolkien said, not all those who wander are lost.
10 Tools To Help Create Better Content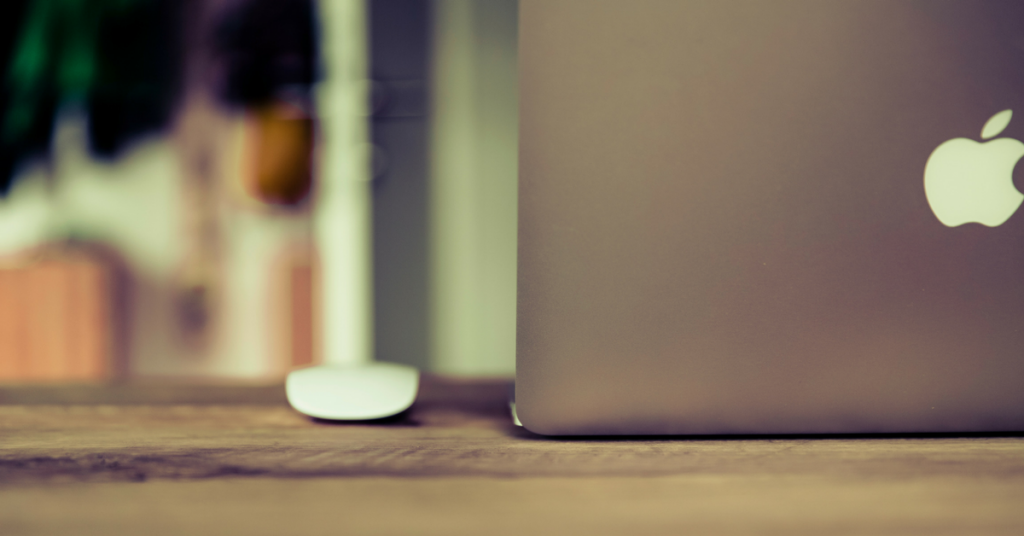 Producing good quality content is a challenge for many bloggers and content marketers. Blogs that have good content have better following which can help boost credibility and sales. Coming up with a good topic to write about on a regular basis can be difficult because you need to keep readers engaged and in order to create a high volume of quality content, you need the right tools to make you efficient. Here are some tools you can use to create better content for your newsletters and blogs.
1. Headline Tools
Yes, it's only a few words but it can make readers read the whole article or close the tab. Writing the correct headline means getting better traffic compared to the wrong one. Some of the best and easy to use online tools include Title-Generator.com, CoSchedule.com a headline analyzer and Portent.com's title maker.
2. Topic Generator
Coming up with ideas for engaging high quality content can also be hard. Luckily, tools like Hubspot's Blog Topic Generator is free and easy to use. You can also Portent.com. It does not only give title suggestions but content strategy too. ContentIdeaGenerator.com helps you come up with ideas for blogs, articles, Tweets, press releases and many more.
3. Evernote
Evernote is not just for note-taking. You can also utilize it to make better content by using it to save posts and pages that have great research or ideas for posts you can refer to later. This is better than bookmarking because you can add your personal notes like "idea for next blog" or "great statistic for reference".
4. Google Docs Research Tool
Fans of Google Docs already know this. Activate the research panel by going to Tools > Research or pressing  Ctrl + Alt + Shift + I.  A research panel will pop out and you use this to research Google for any resource. It can also be used to insert links to your post.
5. Infographics
Infographics are useful in a blog because they convey complex data in visual form that is easy to understand to help you create better content. You can create and insert infographics to your blogs and articles by using Piktochart or infogr.am
6. Interactive Content
If you want to increase readership, try putting in some interactive content to your blog. Interactive content are essentially clickable images. For instance, you can have different images when readers hover their mouse on a certain part of the image. You can try Thinglink for this to help create better content.
7. Memes
If you've been using the internet during the last few years, you're probably familiar with the meme. Generally, it is a picture with big text that represents internet culture. Memes are popping up in blog posts lately because they are easy to make, very visual and casual. Plus, they are amusing and funny. Make a meme by clicking Memegenerator.net.
8. Slideshows
Many people get intimidated when they click on a blog and see how long it is. While it is important to give readers important information that they can use, you also have to create better content and make it engaging so that you won't bore readers out of their minds. One way to do this is by presenting important points by using a slideshow. But don't worry because there are tools like Haiku Deck that will help you crate slideshows like a pro.
9. Scrivener
Blogs are usually short and sweet. However, there are times when you need to impart more so your content is longer than usual. For this kind of task you need Scrivener to compose and structure long documents. This tool is usually used by novelists and writers but bloggers can also use it to structure ideas, take notes, view your research as you write and compose constituent pieces of your text. In other words, it is an all around tool that consolidates separate tools in one application.
10. Word2CleanHTML
Most bloggers and writers use Google Docs or MS Word to compose their work. The problem happens when you paste content to WordPress and hell breaks loose. Suddenly there is too much spacing or the link is not working or the bullet points are not aligned. In some cases it can take time to sort through the chaos of your (mutilated) work. Word2CleanHTML converts your MS Word or Google Doc into HTML. Just paste your content, click "generate" and you can now paste clean HTML code directly to your WordPress for better and cleaner results.