What Is Cryptoart and Is It Worth Participating?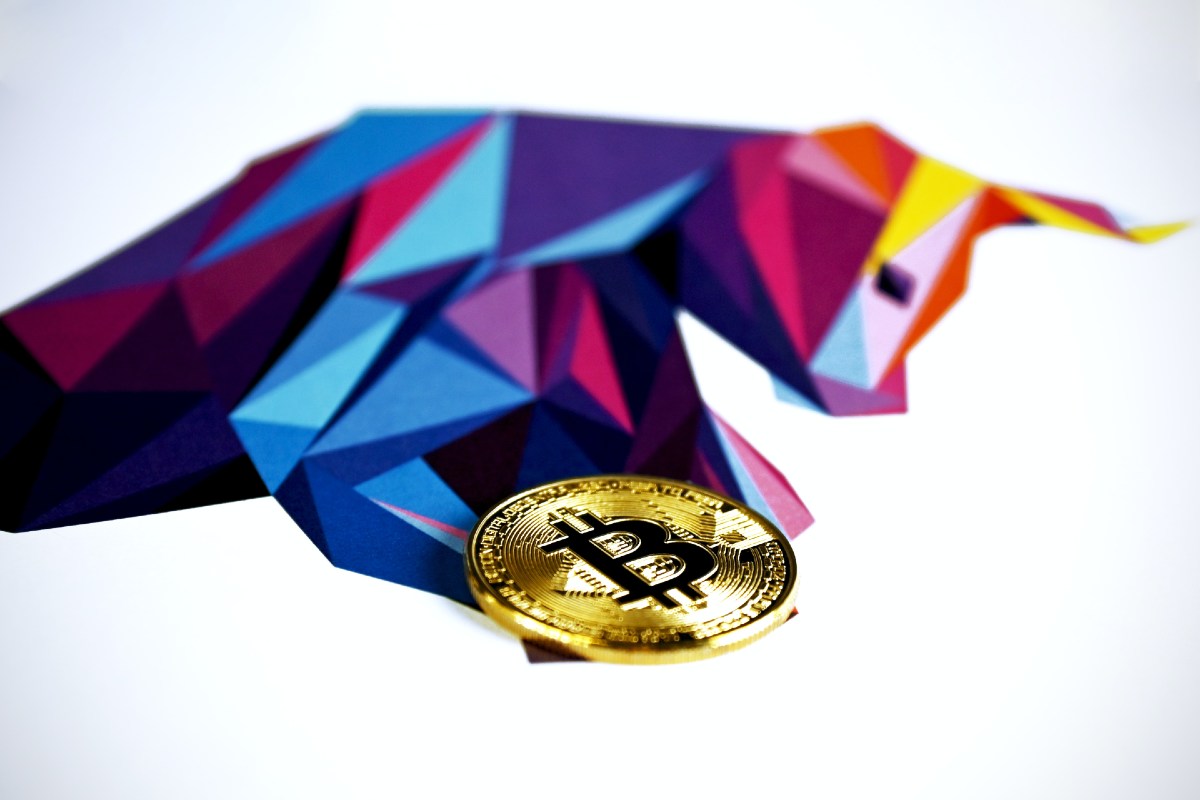 Ever experience seeing digital art while you're scrolling and thought to yourself, "I want to own this?" Perhaps you also wondered if there are such things as an art market, but for digital art. However, this type of thought will never be possible, as anyone can download a digital copy, depending on the owner's licensing. This is where cryptoart swoops in.
Cryptoart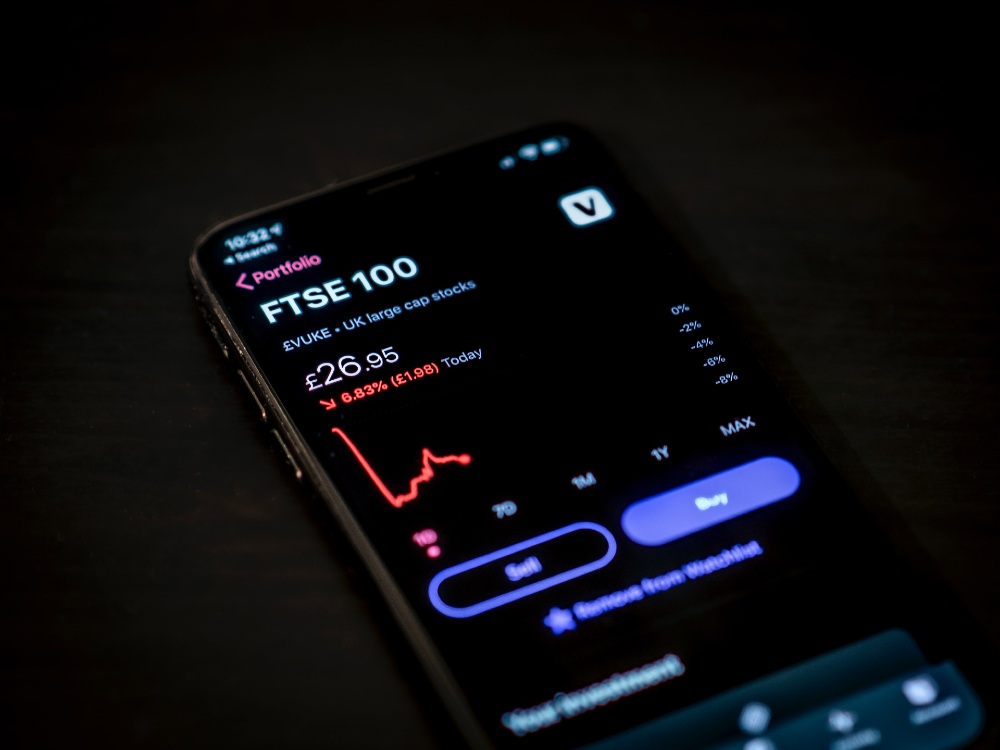 Cryptoart helps establish "digital scarcity" online. It proves the ownership of digital artworks. Its benefits are not limited to digital arts but also investors and collectors. Usually, collectors of digital illustrations can re-list the art available to be purchased on the "secondary market" at their own ideal cost. Here are some popular secondary markets you should be aware of:
National Stock Exchange, NSE
New York Stock Exchange, NYSE
National Association of Securities Dealers Automated Quotations, NASDAQ
London Stock Exchange, LSE
If executed correctly using the right factors such as:
Artist popularity
Old artworks
In-demand artworks
An individual taking advantage of cryptoart can reap a lot of profit. Think of the traditional art market, but the digital version. Cryptoart is often sold through various online platforms using cryptocurrencies such as Ethereum or Bitcoin. Such illustrations are paired in a crypto space using non-fungible tokens or NFTs, which authenticates each digital work as unique. 
Furthermore, think of cryptoart as an art category related to blockchain technology. For those who are not aware of blockchain, it's typically a chain of databases. It's used for transaction recording made with cryptocurrencies. Think of blockchain as an "online ledger" for user transactions.
Is Cryptoart Worth It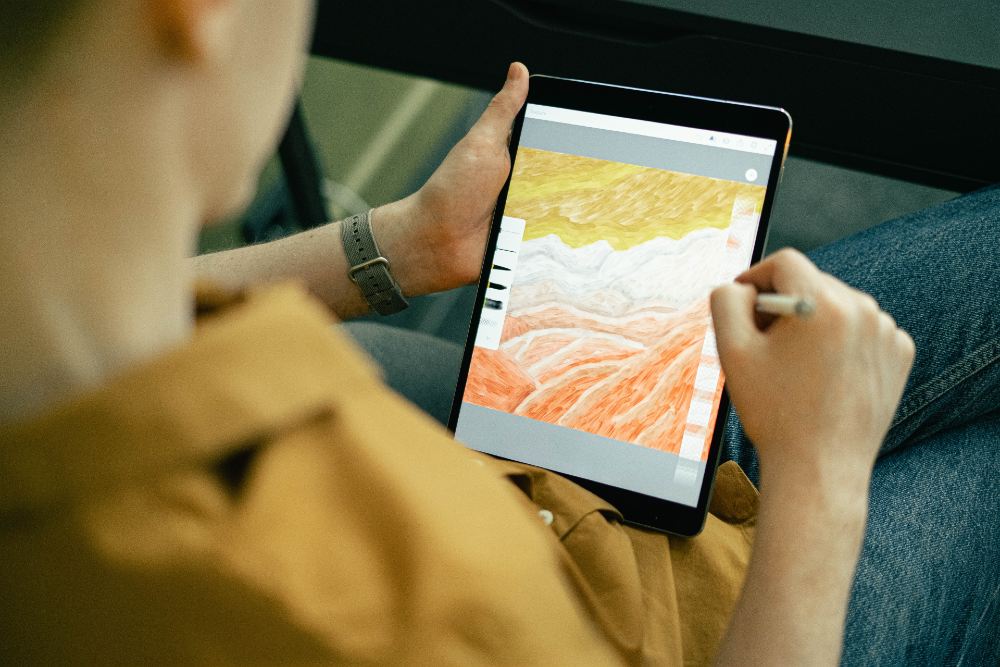 If you're not an avid follower of the crypto market, you'll question yourself why buyers spend thousands to millions of dollars for cryptoart. The most expensive cryptoart bought is a digital collage by Beeple that's sold for almost $70 million in an auction, called "The First 5000 Days."
Buyers
Enthusiasts of cryptoart think it's impressive to have ownership of unique digital artwork. In the digital market, this "ownership" has no actual rights aside from claiming you own the copyright for a digital illustration. In short, you don't get a physical copy. Another thing to consider is that other people can view the image online. You'll have a public record that you own the image.
To help us wrap our heads to the idea of spending thousands or millions on digital art, think about how enthusiasts buy original artworks. Let's say that buyers want to collect digital art as it's one of the fast-growing markets in the art industry.
In the end, it's up to the buyer's tastes why they are willing to spend a massive amount of money on art. Let's say their art value reflects the social constructs of this generation. In terms of crypto art, it has a contract that users are buying as a "unique" piece. We can say the "limited edition" status drives enthusiasts too big for a digital illustration.
Artists
For digital artists, the growing cryptoart market is a huge advantage. Artists will have another source of income. It also gives artists a trusted digital marketplace to sell their crafts. However, not all sellers have the chance to earn millions overnight. Let's use Beeple as an example. It took Beeple a decade to grow a following and practicing his art before landing the life-changing bid of $69 million.
Different Cryptoart Companies You Should Know
Rarible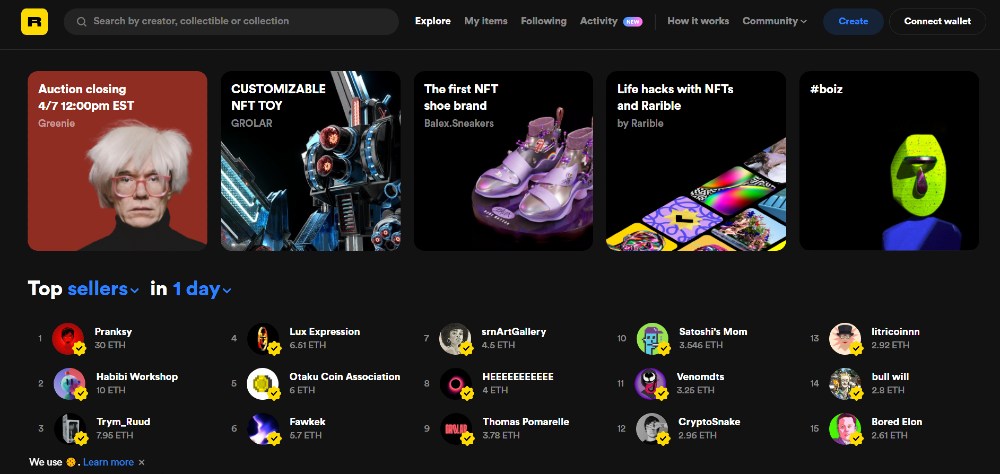 Rarible is the first-ever NFT marketplace owned by an online community around the world. It's a software that allows digital artists to upload and sell customized crypto assets that reflects ownership in the digital world. 
Opensea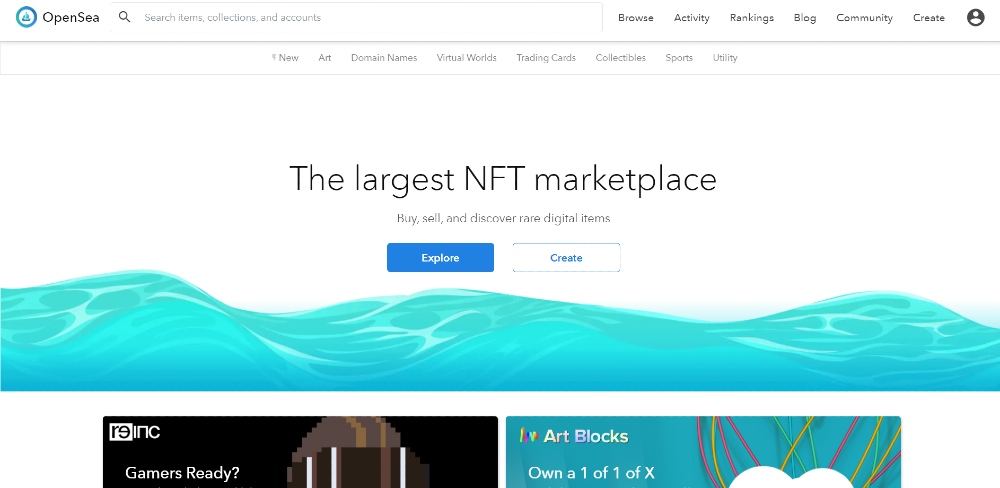 Opensea is known as the "largest marketplace" for rare digital works. It allows anyone to "mint" their NFT using the platform's user-friendly minting dashboard. 
SuperRare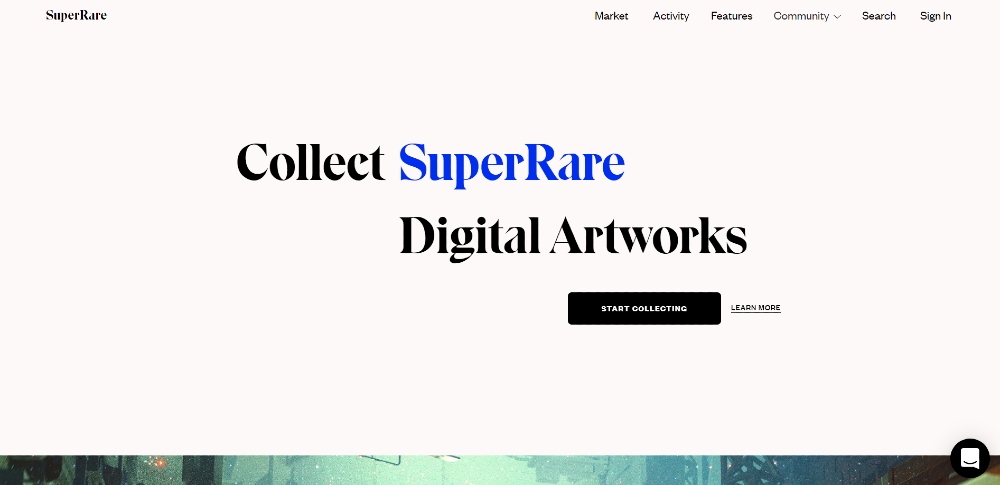 SuperRare is coined as the biggest digital art platform on Ethereum. So far, it's a two-year-old platform that generated at least 4,000 ETH in NFT art. If we convert 4,000 ETH to USD, it's worth more than $7 million. 
KnownOrigin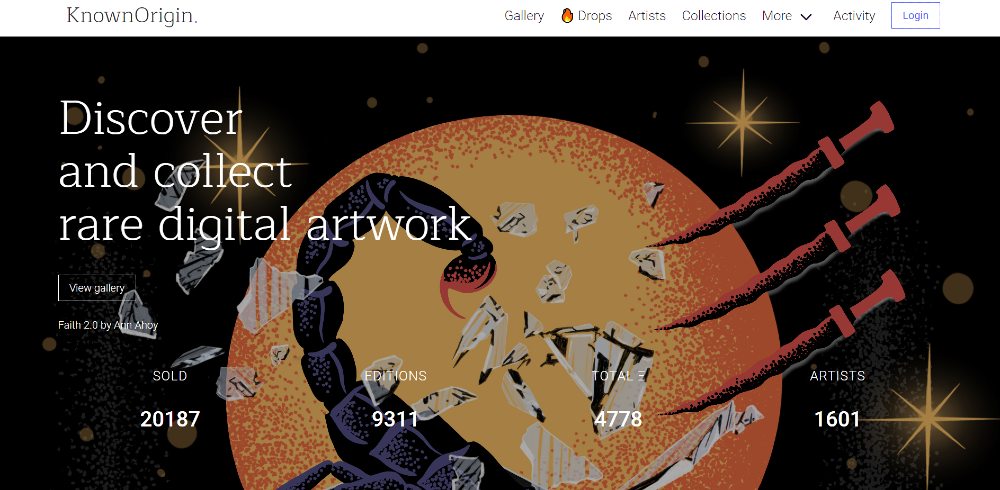 Known Origin is another Ethereum platform. So far, it's approaching more than 1,000 ETH sales in total. On average, one digital piece is worth 0.23 ETH. 
MakersPlace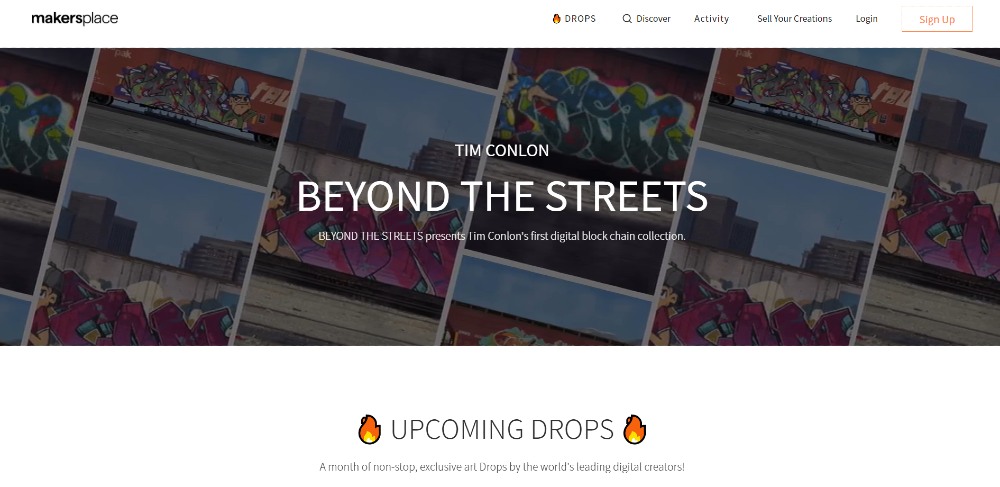 MakersPlace is the third largest Ethereum platform nearing at least 500 ETH in total. Although it's a small platform, it has a lot of skilled digital artists.  
Cryptoart Statistics
The cryptoart market is developing at a high-speed rate. As of 2020, according to Statista, there are more than 60,000 transactions for NFT in the art category online. Furthermore, from 2018 to 2020, the market managed to generate more than $330 million worth of NFT. 
The highest bid that happened this year shows that cryptoart market value is still growing and has no sign of stopping.
Final Note
Cryptoart's fast-growing market is an advantage for digital artists around the world. As an enthusiast or collector, buying digital art is worth it. In the end, it all depends on our perspective of art.
The Best Telescopes of 2022 for the BEST Viewing Experience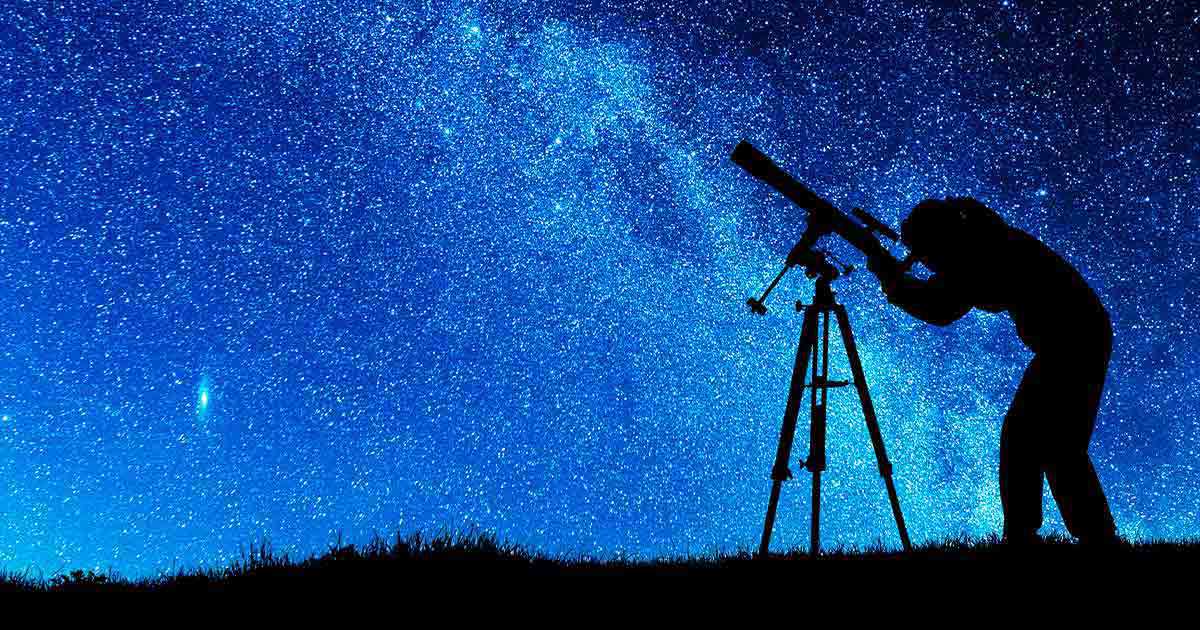 Astronomers and physicists get the best views of the stars and planets through giant telescopes like the James Webb Telescope or the Thirty Meter Telescope. But stargazers that want a glimpse of the stars and planets may not get access to those giant telescopes. However, that wouldn't stop them from admiring celestial bodies with good ol' regular telescopes, even in the comfort of their home. And if you're curious about what to buy and where to buy one, here's the list of the best telescopes of 2022.
1. Celestron AstroMaster 102AZ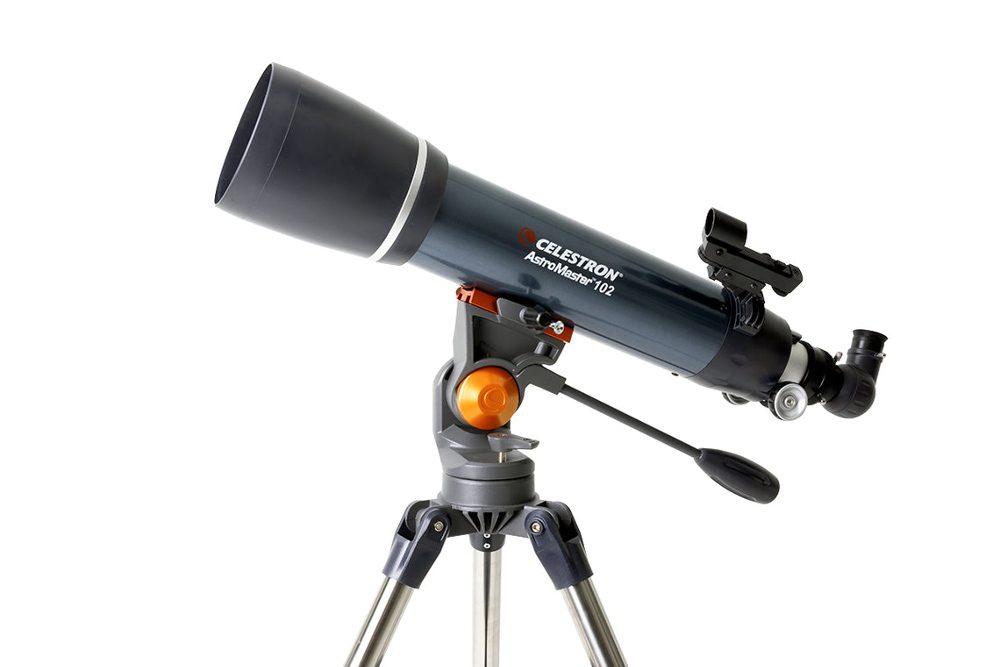 If you're new to stargazing and planet viewing, the Celestron AstroMaster 102AZ is one of the best telescopes in 2022. Many experts recommend this telescope for beginner and experienced stargazers. It's easy to set up because of the tripod and user-friendly controls. 
Technical specs and inclusions:
102 mm primary mirror
StarPointer red dot finderscope
Two eyepieces
Lightweight and sturdy frame
Tripod
Price: $299.46
Buy it on Amazon here.
2. Sky-watcher Skymax 127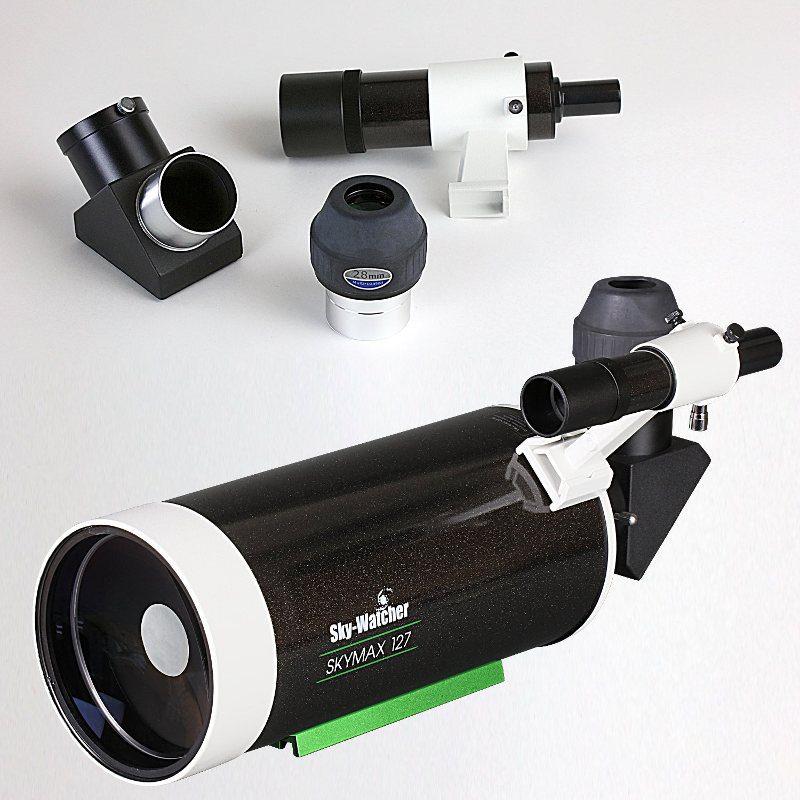 Sky-watcher is another popular name in the telescope biz. Astrophotographers can surely get a bang for their buck with this telescope because of the crisp images it produces. Even on the darkest nights, stargazers can definitely see planets and stars thanks to a coated corrector plate.
Technical specs and inclusions:
Borosilicate primary mirror
Vixen-style dovetail
2-in 28 mm eyepiece
90-degree star diagonal
6×30 finderscope
Price: $844.60
Buy it on Amazon here.
3. Vaonis Stellina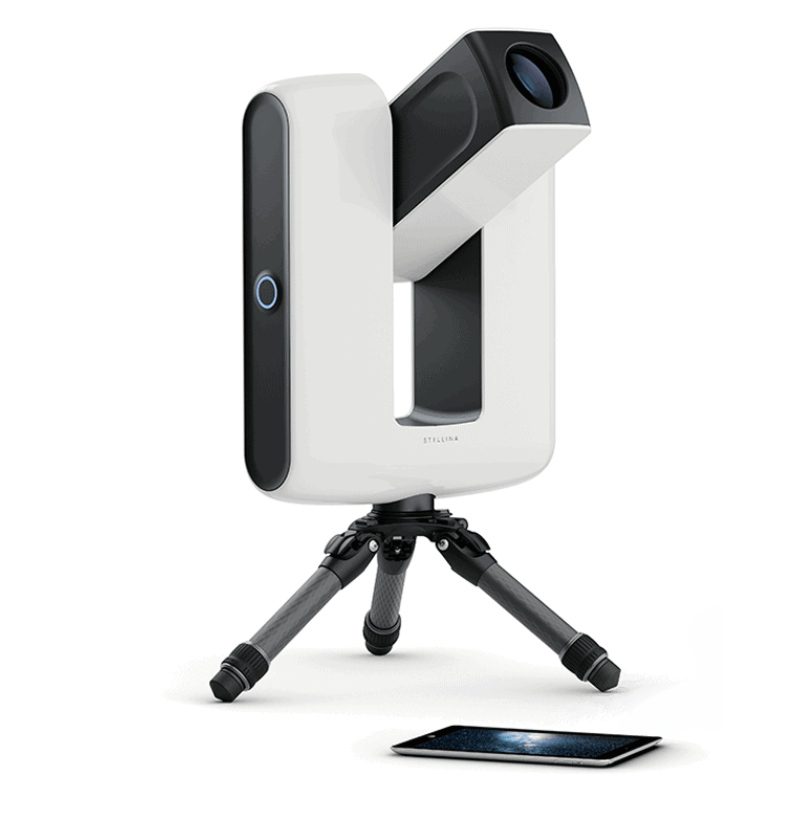 Although many stargazers swear by traditional telescopes, The Vaonis Stellina changed the game on its release. It's an automatic telescope that takes photos of the sky for you. You can see beautiful views of deep-sky objects like galaxies and nebulae. Plus, you'll even get a better glimpse of the moon.
Unlike most telescopes, the Stellina isn't heavy. It's so small and light you can pretty much bring it anywhere. However, it being an automatic telescope means you will have to pay a much higher price than its competitors. Still, it's considered one of the best telescopes in 2022.
Technical Specs and inclusions:
5 hours of use
Tripod
80 mm aperture
400 mm focal length
3096 x 2080 px images
Price: $3,999
Buy it on Adorama here.
4. Celestron Starsense Explorer DX 130AZ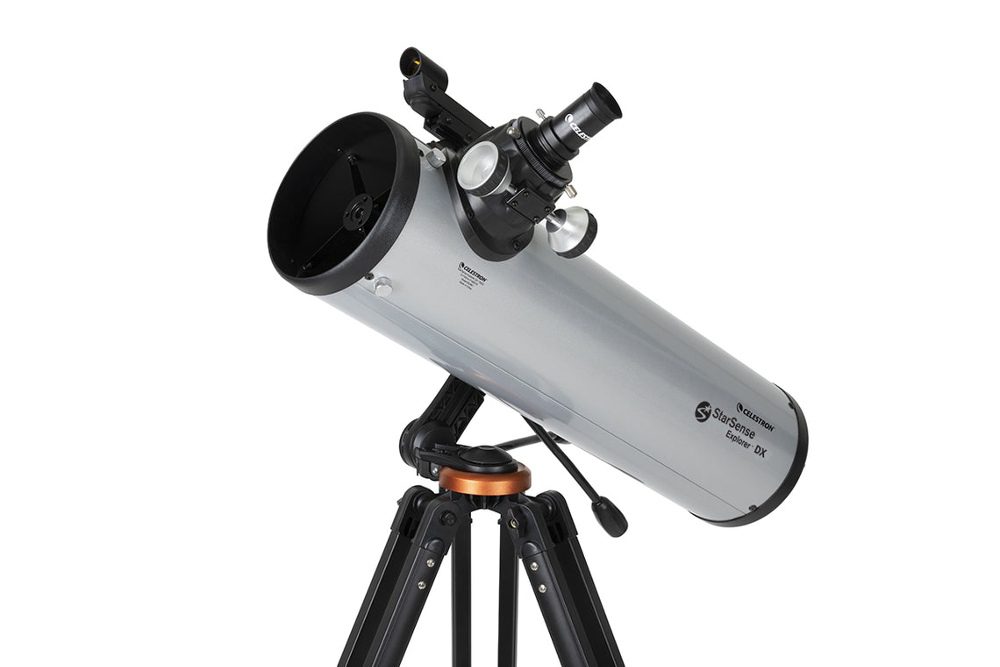 Here's another Celestron that made this list. But what makes the Celestron Starsense Explore DX 130 AZ different from the AstroMaster AZ? You can connect the Starsense Explore to an app, and it tells you the locations of certain stars in space. Plus, you'll know what stars and planets are in the sky, depending on where you're pointing this telescope at.
The app is compatible with all iOS and Android devices.
Technical Specs and inclusions:
130 mm optical tube
two eyepieces (25 mm and 10 mm Kellner eyepieces)
Red dot finderscope
Smartphone dock
Tripod
Price: $449
Buy it on Amazon here.
5. Orion SpaceProbe II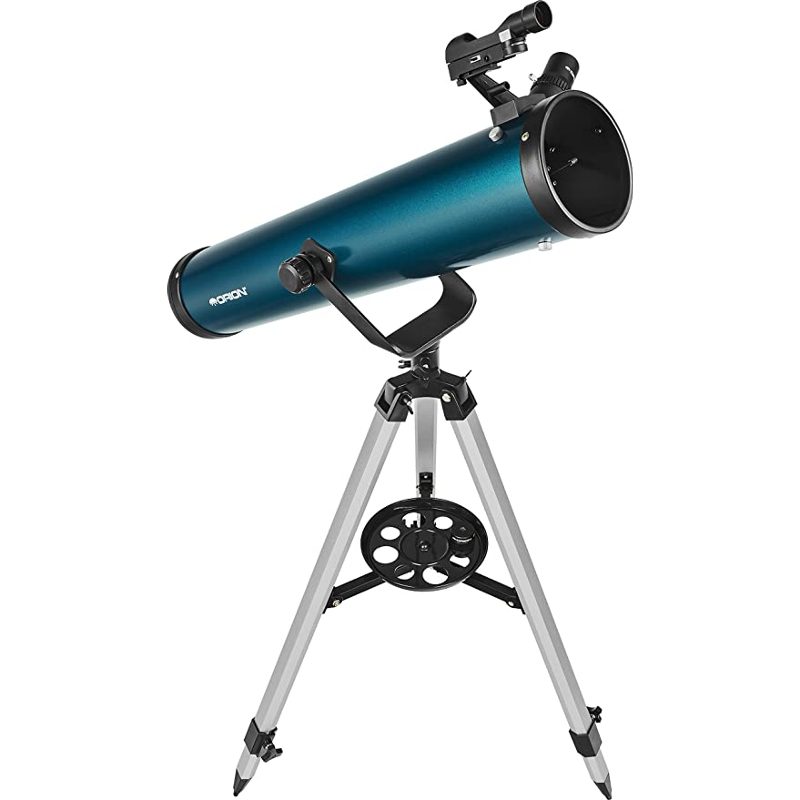 If you want another beginner-friendly telescope, the Orion SpaceProbe II is one of your best options. It's one of the most affordable telescopes, and kids and adults can use the SpaceProbe II to navigate the skies and watch stars and planets. You can even see a better view of the Moon, Saturn rings, and Jupiter's moons!
Technical Specs and inclusions:
76 mm aperture reflector
Tripod
Two eyepieces (both Kellner eyepieces – 25 mm and 10 mm)
Red-dot reflex sight
MoonMap 260
Price: $89.99
Buy it on Amazon here.
And for other stories and news, read more here at Owner's Mag!
Netflix reveals account sharing struggle; to launch "add a home" as potential fix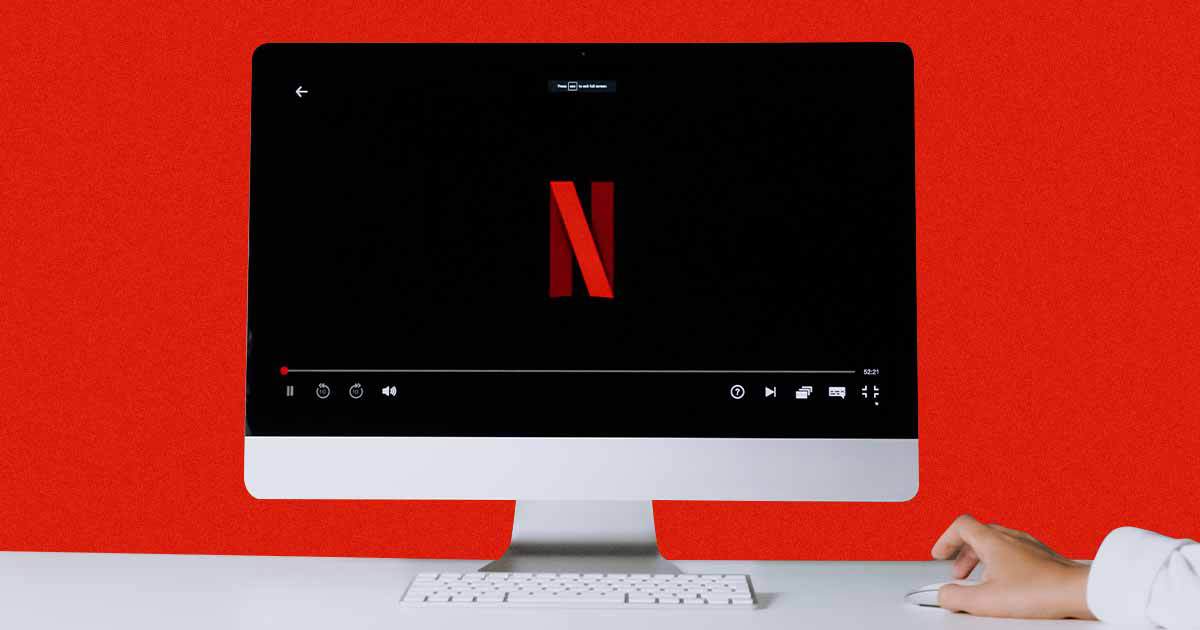 Netflix is one of today's most influential companies. It has changed how we consume content and made us question what we want from our entertainment experiences. With its library of TV shows, movies, and documentaries available on demand across all media platforms, from mobile devices to TVs to computers, Netflix has become a go-to option for anyone wanting to watch their favorite shows on-demand.
With over 100 million subscribers, Netflix has become a household name in the entertainment world. However, Netflix has been experiencing some problems lately. The company has announced that its subscriber growth rate is slowing down and that they are losing subscribers more rapidly than it did in previous years. The culprit – Netflix account sharing.
Chengyi Long, Netflix's Director of Product Innovation, announced in a press release in July that they've worked hard to build a streaming service over the past 15 years. And though it's great that members love Netflix movies and TV shows they want to share more broadly, the widespread account sharing between households goes against their long-term ability to invest in and improve their service.
Netflix account sharing occurs when one person shares access to their Netflix subscription with multiple people—usually family members or friends. In this way, the person who pays for the Netflix service uses fewer accounts than they would if they paid for each account individually. It's still an expensive subscription, but it doesn't cost as much as multiple subscriptions would.
This is a major concern for Netflix because it allows people who do not pay for the service to watch movies and TV shows at no additional cost. If this Netflix account-sharing practice continues, the company is apprehensive about how it will affect the company's growth rate because it means less money coming into their system. It also means fewer people are paying for subscriptions, which means less money is coming into general circulation.
The bottom line is that Netflix must ensure that its subscriptions are maintained, if not exceeded, to continue growing at their current rate.
Netflix Account Sharing Feature: 'Add a Home'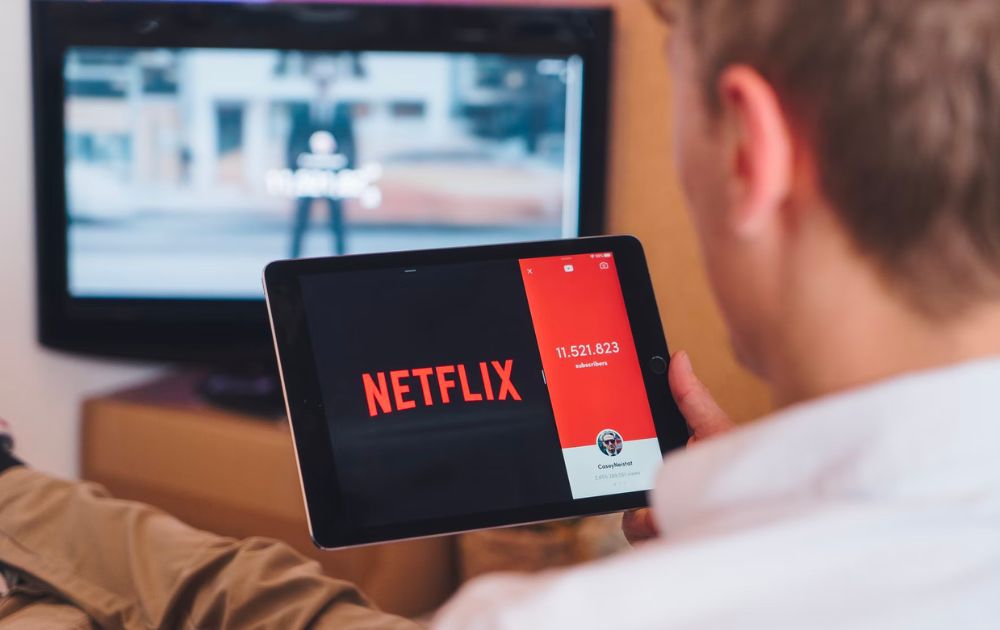 The company has been trying to crack down on this practice of Netflix account sharing for the past months. 
They already tested an "add extra member" feature in Chile, Costa Rica, and Peru in March of this year, allowing account holders on their Standard and Premium plans to have two additional subaccounts outside their household for an additional fee.
This August, they will begin testing a new feature in Dominican Republic, Honduras, El Salvador, and Guatemala called "add a home". This feature basically gives an option to add extra "home" accounts within your subscription, but for an additional fee. According to Netflix's press release, they will ask subscribers to pay an extra – 219 Pesos per month per home in Argentina and $2.99 per month per home in the Dominican Republic, Honduras, El Salvador, and Guatemala."
All plans include a single "home" account through which you can access Netflix on any of your preferred devices. When you want to share your account with someone not from the same household or physical location, you must add extra "home" accounts.
You're probably wondering how Netflix will detect physical address variations. According to Netflix's published FAQs, the company uses "information such as IP addresses, device IDs, and account activity from devices signed into the Netflix account".
Aside from the "add extra member" and "add a home" features, which are only available in certain countries, the company has not stated whether or not they will implement a penalty for sharing Netflix account soon. Meanwhile, the type of member subscription defines the Netflix account sharing limit for most countries.
Oppo Air Glass: A Ground-Breaking AR Experiment?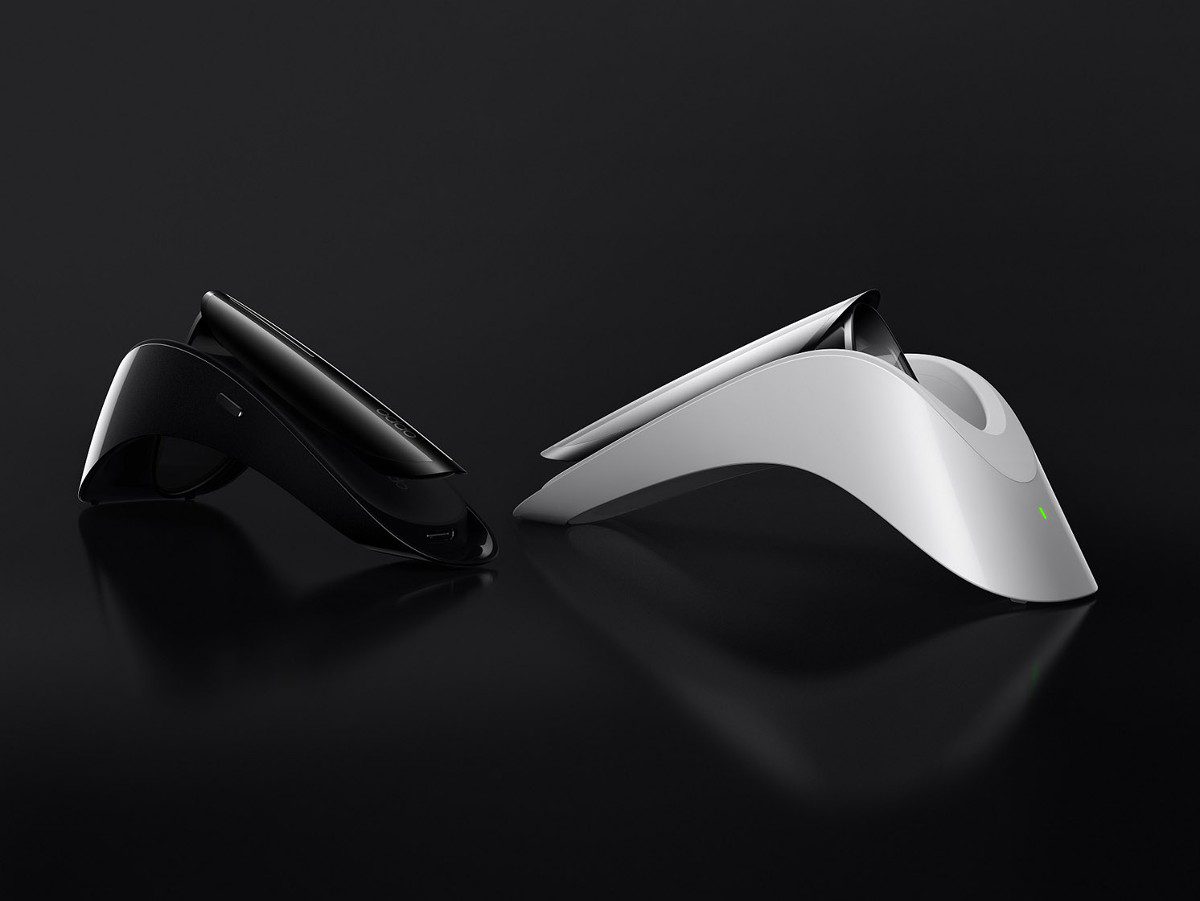 On March 3, 2022, Oppo launched the Air Glass, the company's first Augmented Reality (AR) to pair with their smartphones. However, Oppo has no plans to launch the Air Glass outside China. And they sell it in limited quantities there, where the company is already planning on replacing it with a newer version. The price of an Oppo Air Glass is relatively steep at 4,999 yuan (approximately $745). Currently, it's still more a demo than a product.
Main Features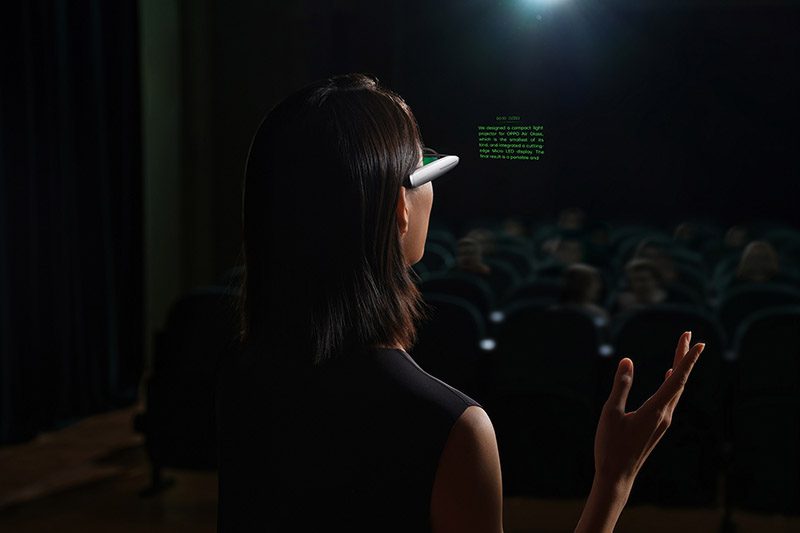 While many AR experiments focus on pushing purely technical capability, the Oppo Air Glass accepts some clear hardware limitations to play with an exciting form factor. Adi Robertson of The Verge tested a set of glasses and a matching smartphone. Robertson found a design idea so obvious and still needs more improvement.  
Augment Reality is a spectrum, and the Air Glass is considered a "simple notification machine" aspect. It differs from those realistic holograms in products such as Microsoft HoloLens.
Below are some of the noticeable features of Oppo Air Glass:
The device is a single lens with a microLED display. The display can have a staggering peak brightness of up to 1400 nits!
The powerful Spark Micro Projector shows all the dual Sapphire crystal glass information.
Oppo Air Glass is powered by Qualcomm's Snapdragon Wear 4100 SoC.
This innovative device is equipped with Wi-Fi, Bluetooth, and GPS with in-built speakers and microphone.
This device can turn into a mini teleprompter. Since the teleprompter displays any text you want, you can use it more creatively.   
Currently, automatic translation is still limited to English and Chinese.
When you pair the smart device over Bluetooth with a China-only Oppo smartphone, you'll see a green heads-up display that covers a tiny but significant portion of your vision. But Robertson said she was amazed by the assumption behind Oppo's design. It is because it's a solid idea to offer lots of style options while mitigating the usual AR creepiness.
Nine years ago, Google Glass conducted a similar experiment. They invented the expensive camera and projection system and let them wear them at all times. But it looked awkward.
Other Specs and Features
Oppo's AR interface relies on widget-like applications in the form of "cards," which the wearer can manage from the paired smartphone application. It can be controlled using a touchpad on its side. Hand gestures are also supported, as is the peculiar feature of using the motion of the head to control it. Moreover, voice control is also incorporated.
Meanwhile, the Air Glass looks like an earbud for your eyes. Oppo Air Glass weighs only 30 grams, making it incredibly lightweight to wear. Users can wear it over their frames, but only two specific sizes exist.
It's a product that takes people's concerns about privacy and distraction seriously instead of trying to hide what they're worried about inside a smaller package. It also helps that this version of Air Glass doesn't have to include a camera. But Oppo says it doesn't rule the option out for future versions.
"Unfortunately, after my first few hours with the glasses, I became slightly motion-sick and developed a headache within minutes of putting them on. The discomfort seemed to improve over time, but my eyes still feel strained after wearing them", says Robertson.