What Is Cryptoart and Is It Worth Participating?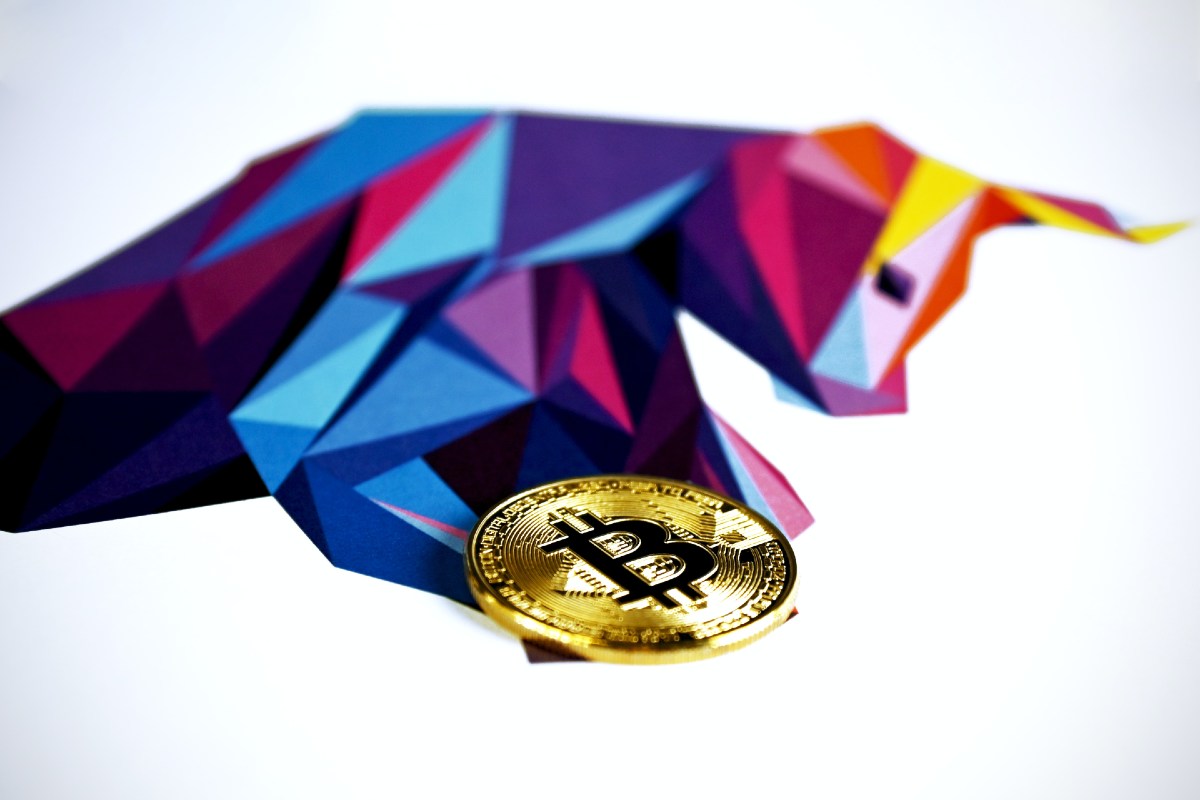 Ever experience seeing digital art while you're scrolling and thought to yourself, "I want to own this?" Perhaps you also wondered if there are such things as an art market, but for digital art. However, this type of thought will never be possible, as anyone can download a digital copy, depending on the owner's licensing. This is where cryptoart swoops in.
Cryptoart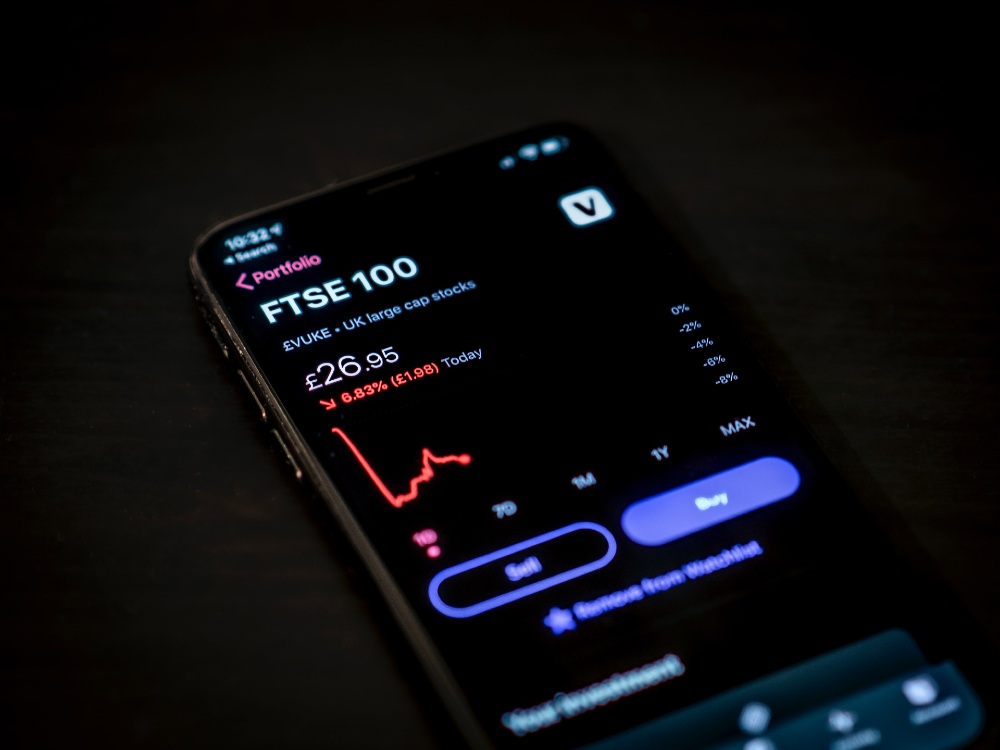 Cryptoart helps establish "digital scarcity" online. It proves the ownership of digital artworks. Its benefits are not limited to digital arts but also investors and collectors. Usually, collectors of digital illustrations can re-list the art available to be purchased on the "secondary market" at their own ideal cost. Here are some popular secondary markets you should be aware of:
National Stock Exchange, NSE
New York Stock Exchange, NYSE
National Association of Securities Dealers Automated Quotations, NASDAQ
London Stock Exchange, LSE
If executed correctly using the right factors such as:
Artist popularity
Old artworks
In-demand artworks
An individual taking advantage of cryptoart can reap a lot of profit. Think of the traditional art market, but the digital version. Cryptoart is often sold through various online platforms using cryptocurrencies such as Ethereum or Bitcoin. Such illustrations are paired in a crypto space using non-fungible tokens or NFTs, which authenticates each digital work as unique.
Furthermore, think of cryptoart as an art category related to blockchain technology. For those who are not aware of blockchain, it's typically a chain of databases. It's used for transaction recording made with cryptocurrencies. Think of blockchain as an "online ledger" for user transactions.
Is Cryptoart Worth It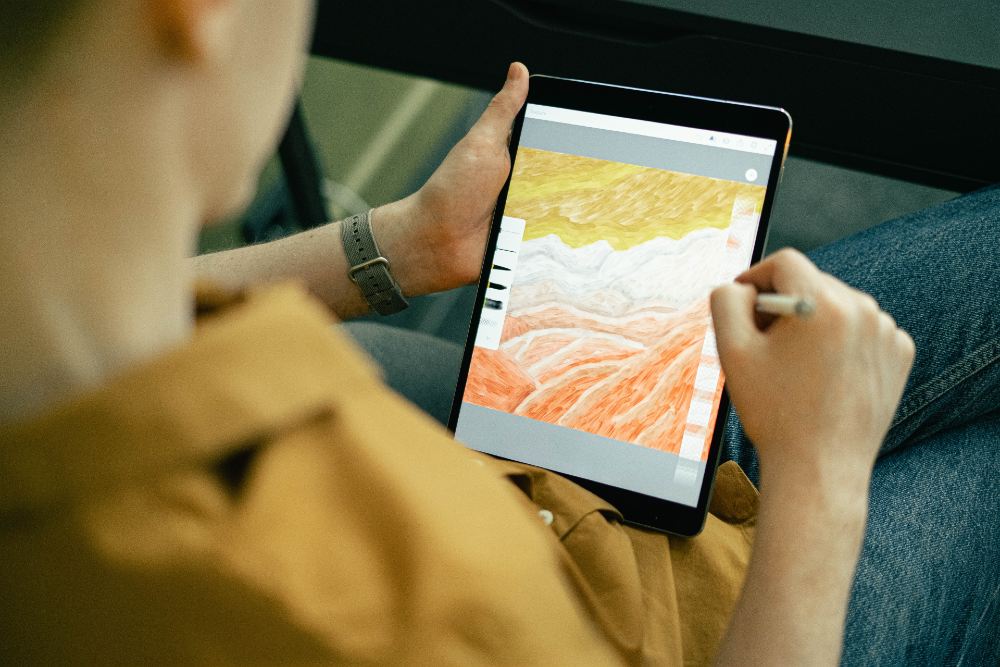 If you're not an avid follower of the crypto market, you'll question yourself why buyers spend thousands to millions of dollars for cryptoart. The most expensive cryptoart bought is a digital collage by Beeple that's sold for almost $70 million in an auction, called "The First 5000 Days."
Buyers
Enthusiasts of cryptoart think it's impressive to have ownership of unique digital artwork. In the digital market, this "ownership" has no actual rights aside from claiming you own the copyright for a digital illustration. In short, you don't get a physical copy. Another thing to consider is that other people can view the image online. You'll have a public record that you own the image.
To help us wrap our heads to the idea of spending thousands or millions on digital art, think about how enthusiasts buy original artworks. Let's say that buyers want to collect digital art as it's one of the fast-growing markets in the art industry.
In the end, it's up to the buyer's tastes why they are willing to spend a massive amount of money on art. Let's say their art value reflects the social constructs of this generation. In terms of crypto art, it has a contract that users are buying as a "unique" piece. We can say the "limited edition" status drives enthusiasts too big for a digital illustration.
Artists
For digital artists, the growing cryptoart market is a huge advantage. Artists will have another source of income. It also gives artists a trusted digital marketplace to sell their crafts. However, not all sellers have the chance to earn millions overnight. Let's use Beeple as an example. It took Beeple a decade to grow a following and practicing his art before landing the life-changing bid of $69 million.
Different Cryptoart Companies You Should Know
Rarible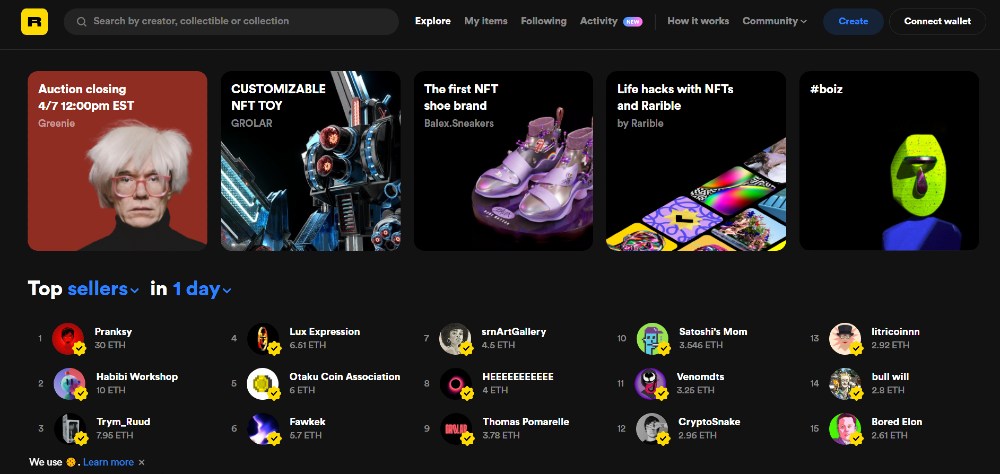 Rarible is the first-ever NFT marketplace owned by an online community around the world. It's a software that allows digital artists to upload and sell customized crypto assets that reflects ownership in the digital world.
Opensea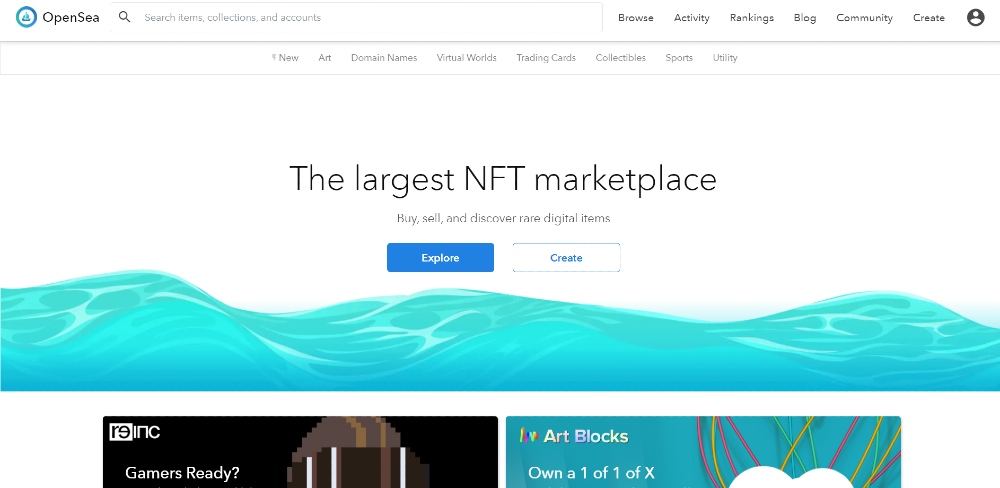 Opensea is known as the "largest marketplace" for rare digital works. It allows anyone to "mint" their NFT using the platform's user-friendly minting dashboard.
SuperRare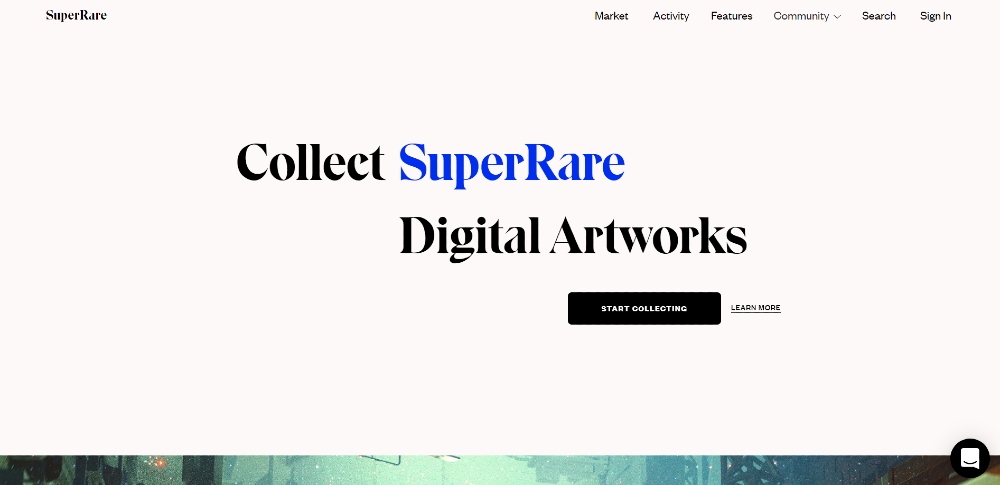 SuperRare is coined as the biggest digital art platform on Ethereum. So far, it's a two-year-old platform that generated at least 4,000 ETH in NFT art. If we convert 4,000 ETH to USD, it's worth more than $7 million.
KnownOrigin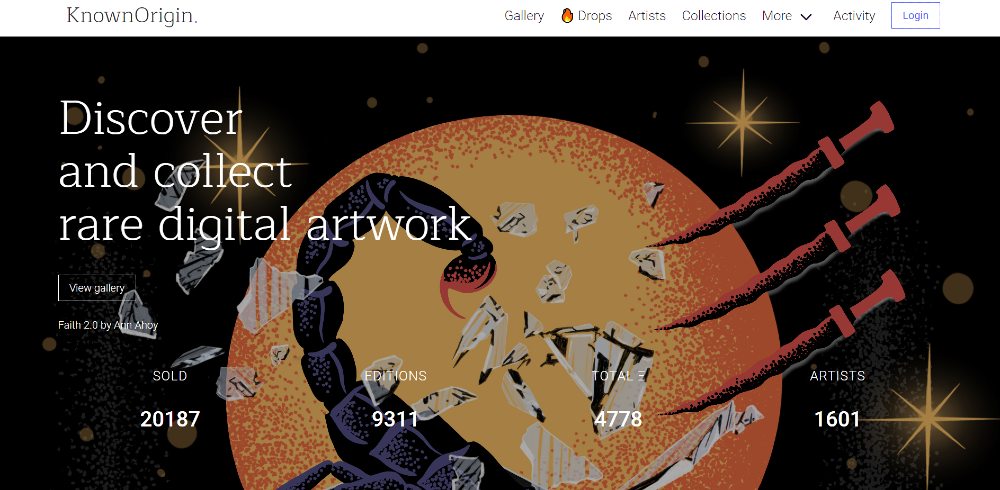 Known Origin is another Ethereum platform. So far, it's approaching more than 1,000 ETH sales in total. On average, one digital piece is worth 0.23 ETH.
MakersPlace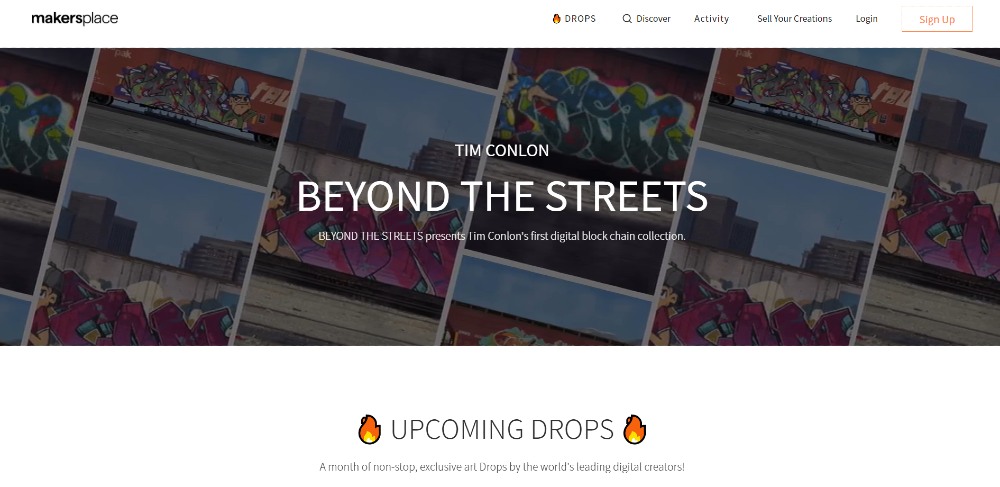 MakersPlace is the third largest Ethereum platform nearing at least 500 ETH in total. Although it's a small platform, it has a lot of skilled digital artists.
Cryptoart Statistics
The cryptoart market is developing at a high-speed rate. As of 2020, according to Statista, there are more than 60,000 transactions for NFT in the art category online. Furthermore, from 2018 to 2020, the market managed to generate more than $330 million worth of NFT.
The highest bid that happened this year shows that cryptoart market value is still growing and has no sign of stopping.
Final Note
Cryptoart's fast-growing market is an advantage for digital artists around the world. As an enthusiast or collector, buying digital art is worth it. In the end, it all depends on our perspective of art.
17-Year-Old Drops Out To Create Exa Mask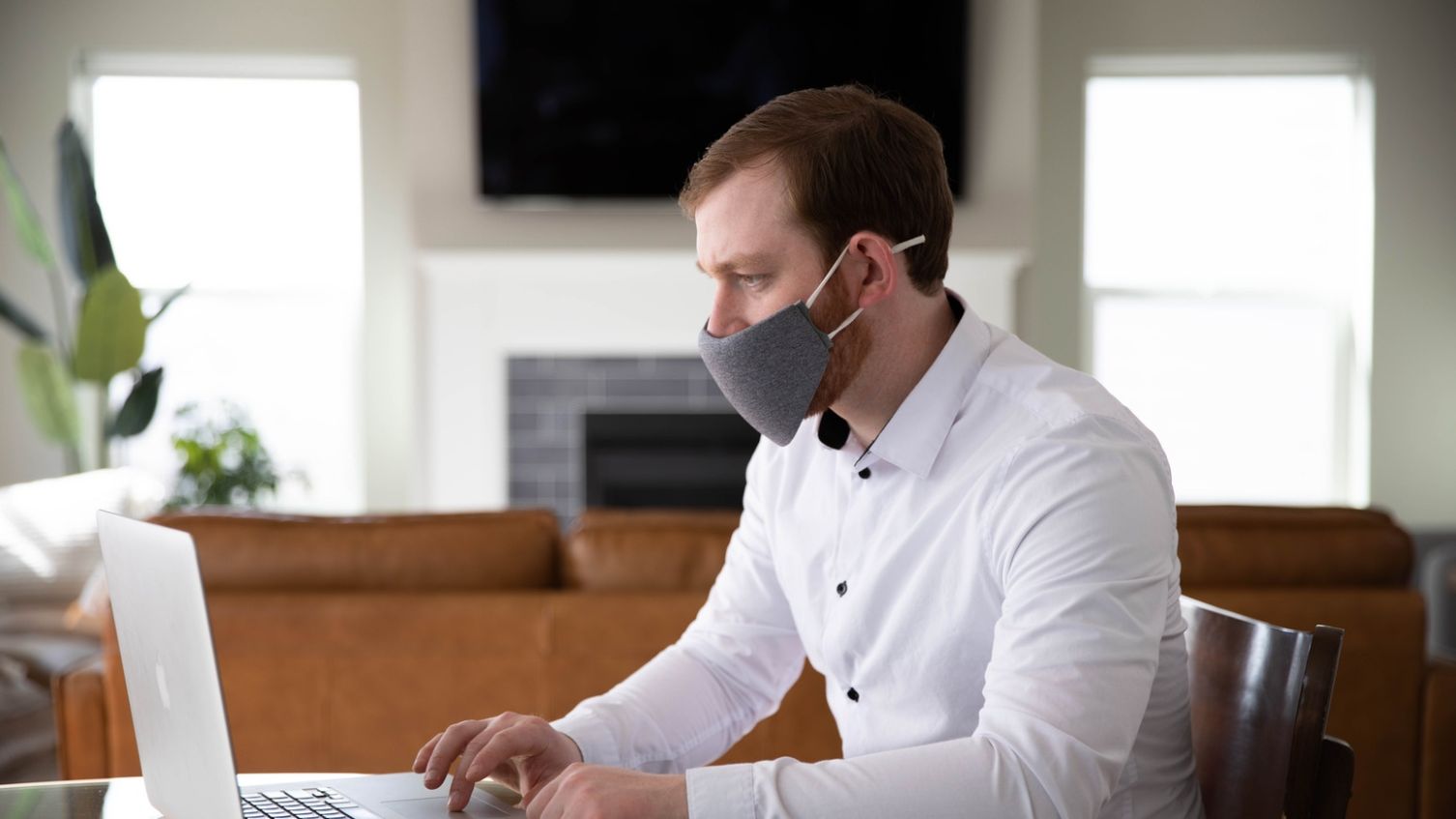 Before COVID-19 dominated our lives, Kylie Smith was already in the process of creating a face mask. Exa Mask, a startup mask company with impeccable timing, has raised over $77,000 through a Kickstarter campaign and has already shipped its first 1,000 units.
Developed with TR-90 Nylon, a super high-quality material, Exa Mask stands out from the N95 masks we've become so familiar with. Exa Masks are capable of:
Allowing one to breathe easily without constraints of a traditional mask
A detachable shield that allows wearers to eat and drink while still being protected
Eliminate that super annoying fogging when wearing glasses or sunglasses
Filter out 95% of particles, protecting against disease, pollution, and environmental debris
Control allergies and prevent the inhalation of smog and pollution
A Trip To Beijing
Smith was inspired in 2017 when she made a trip to Beijing with her father and co-founder, Rick Smith. Because of the pollution in Beijing, Smith and her father were required to buy an expensive, cumbersome mask.
Like any entrepreneur, Smith saw an opportunity to create something better.
"I designed Exa Mask so that it would be the last mask you'll ever need to buy. Exa Mask's filters are replaceable and the face shield is washable, so the mask is completely reusable — while also offering consistent protection over time." 
She spent the next two years designing and developing the innovative mask. And then COVID hit…
A Pandemic Opportunity
When COVID-19 hit, Kylie decided to dedicate 100% of her time to this venture and dropped out of high school. Some parents might find that mortifying. Her father, Rick, did not.
"In the face of a pandemic, finding fresh solutions to unforeseen problems is more critical than ever. I am extremely proud of Kylie for following in my entrepreneurial footsteps and designing such a unique product that can help keep people safe." 
It's interesting that Smith came up with Exa Mask well before anyone knew we would be dominated by medical masks (and the irritating debates that followed). Some would see that as lucky. One wonders whether Smith would have the success it has now if it were not for a pandemic.
Exa Mask Explained
Exa Mask has three parts to it: an air frame, a replaceable filter, and a washable shield. A complete seal is formed around the nose while the mask hovers above the wearer's face. This allows for clearer breathing and speech, eliminates fogging around glasses, and is apparently pretty comfortable for an extended period of time.
Funny enough, this mask was designed to combat pollution and smoke, as opposed to an airborne virus. So, for those in California dealing with forest fires are protected in ways that the common medical mask cannot.
What's Next?
"Next for Exa Mask, I'd love to see schools as well as airlines and retail employees using Exa Mask. Exa Mask was designed for all day wear, so it is ideal for those populations who need to wear masks for their jobs." 
We expect to see a lot more from Kylie Smith. If Exa Mask is any indication, Smith is one of the rare people in our world. The kind who has a nose for good business and knows how to stay ahead of the trends. While everyone on our planet has millions of ideas they wonder how to implement, Smith is one who finds a way to get things done. 
Smith is so confident and dedicated to her product that she dropped out of high school to pursue it full time. That can be very scary, but when you have a product as quality as this, you're going to be set up for success.
Top 14 Portable Gadgets You Must Buy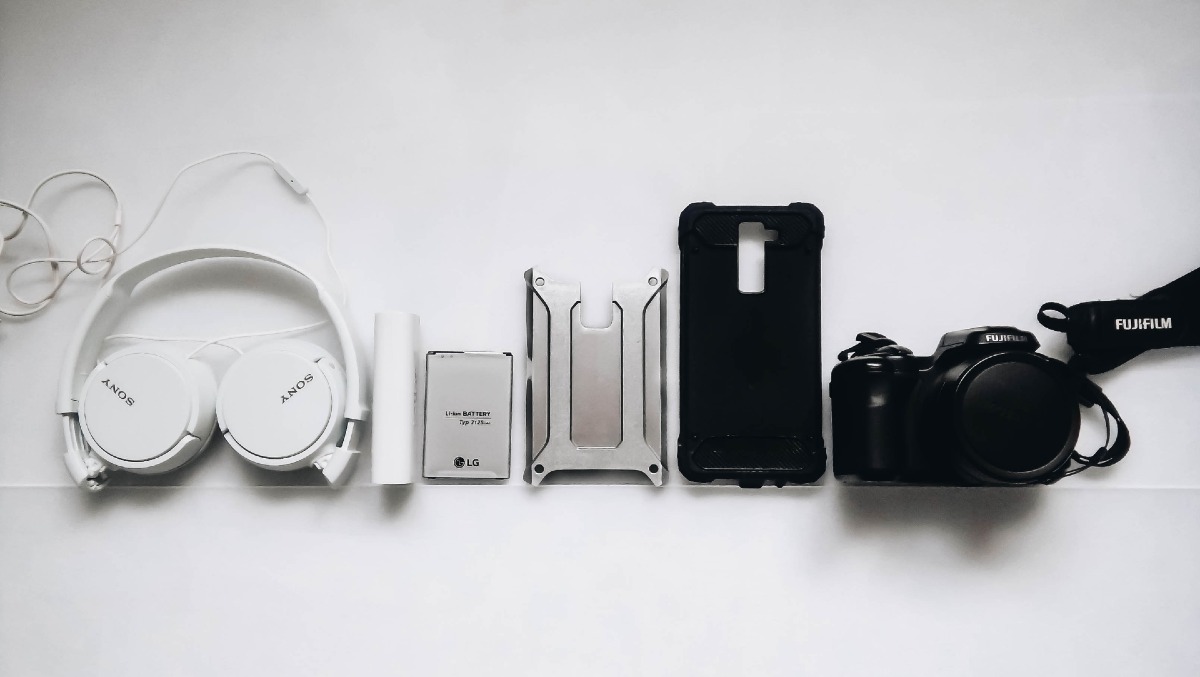 You won't be able to live without these 14 portable tech gadgets. Check this out!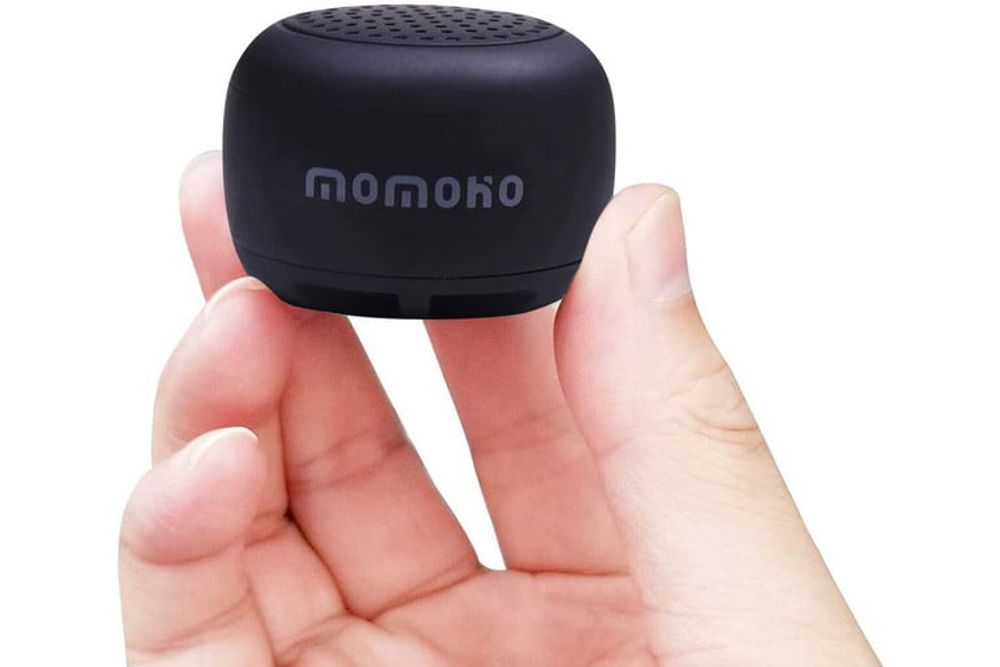 Buy an on-the-go tech gadget for your camping or picnic trips. What this small portable speaker lacks in size, it makes up for its sound. The sound is more powerful than your ordinary mobile phones. Plus, it only takes 30 minutes to charge fully and lasts two hours!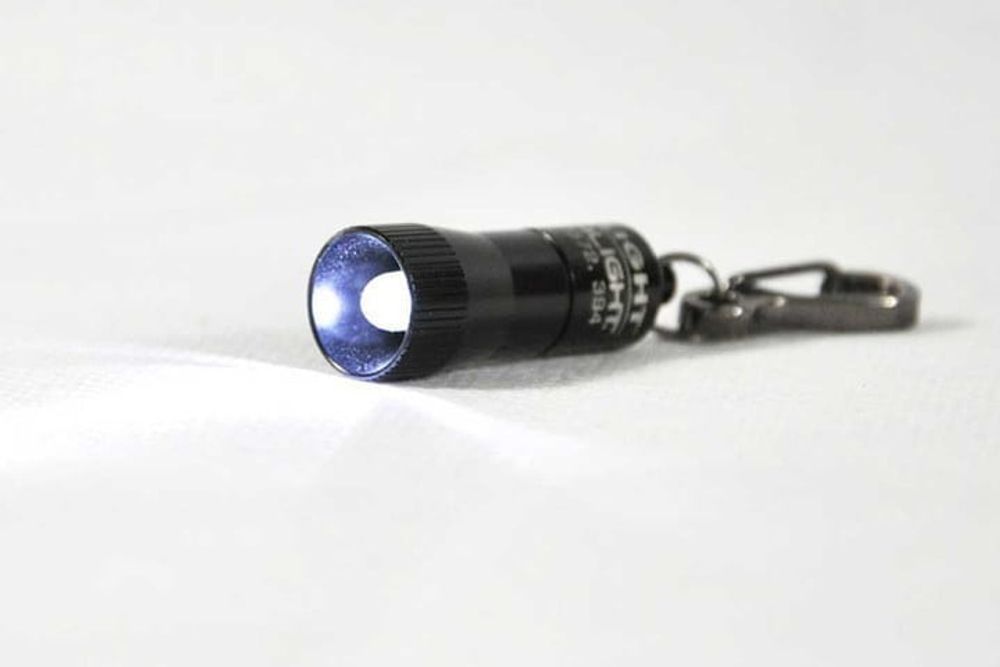 One of the portable tech gadgets for adventure seekers, this nano keychain flashlight is weatherproof with 100,000-hour battery life in LED. It features a non-rotating snap hook to make it more convenient to hook it to just about anything. It can last up to eight hours with has a nice aircraft-grade aluminum and anodized finish.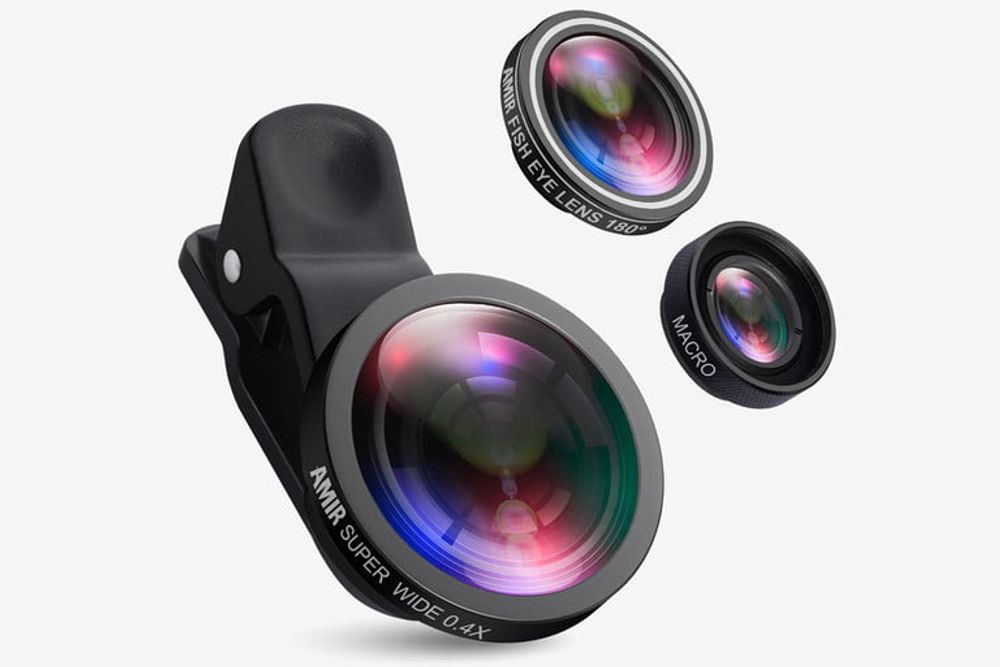 This camera lens for smartphones features a 180-degree fisheye lens with no distortion and higher lens clarity. It's made of high-quality glass and an HD lens that reduces ghosting and flare.
Here's a USB and lighter in one you can recharge as many times as you want. It's easy to use with a one-click feature to light up. Plus, one charge can last up to a week of constant use.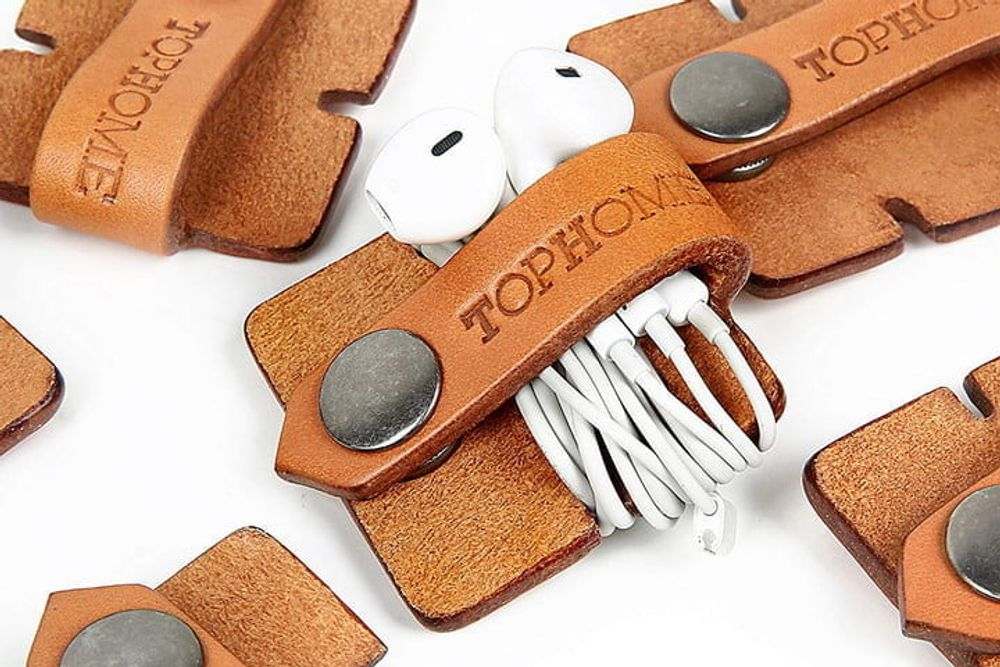 Don't you just get annoyed when your earbuds get tangled in your pocket or bag? Well, this earbud organizer will do the trick. Plus, it holds your IDs and cards as well. Its leather material also gives it a nice and durable look.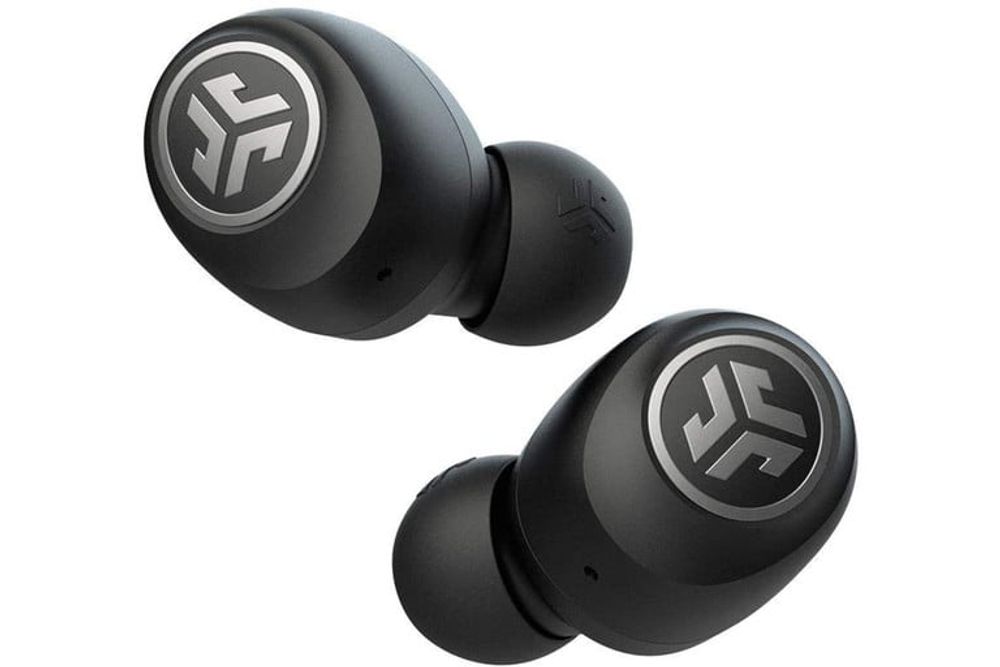 Each earbud can last up to five hours of playtime, and 15 extra hours when charged in its case. You may use one earbud or both. The JLab Go Air model is 20 percent smaller than JBuds Air but offers crystal clear sound.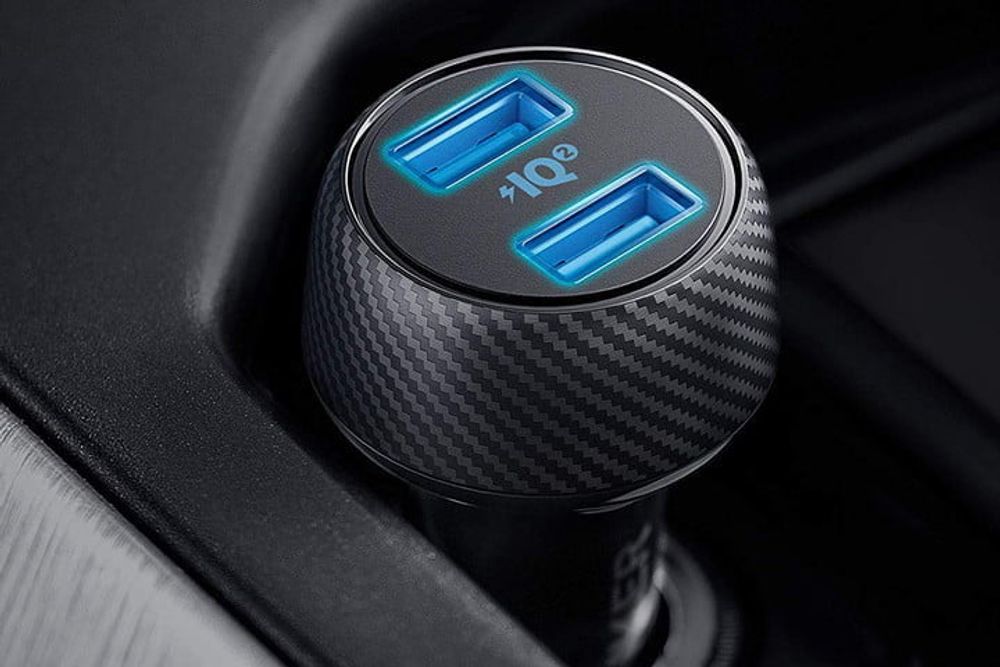 You get speed and functionality all in one USB car charger. It charges any device up to 80 percent within 35 minutes! Plus, it's compact with two USB ports and a carbon-fiber mesh feature for a sleek finish.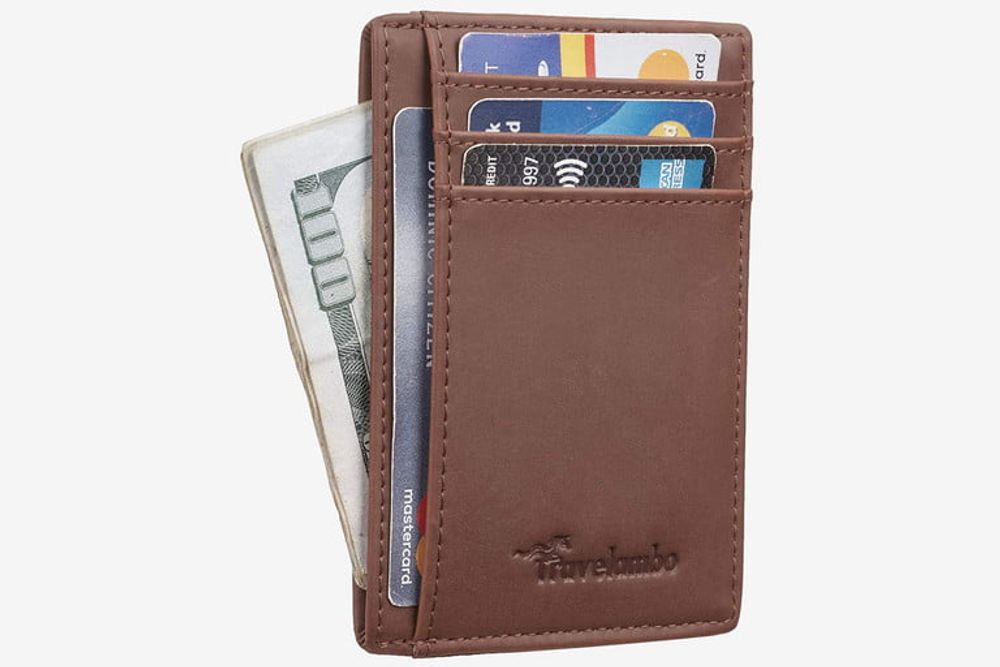 This portable tech wallet has RFID technology for more added security. It's also soft and durable with leather material. It comes in a slim and minimalist design for convenience. Finally, it features six card slots for your IDs or credit cards.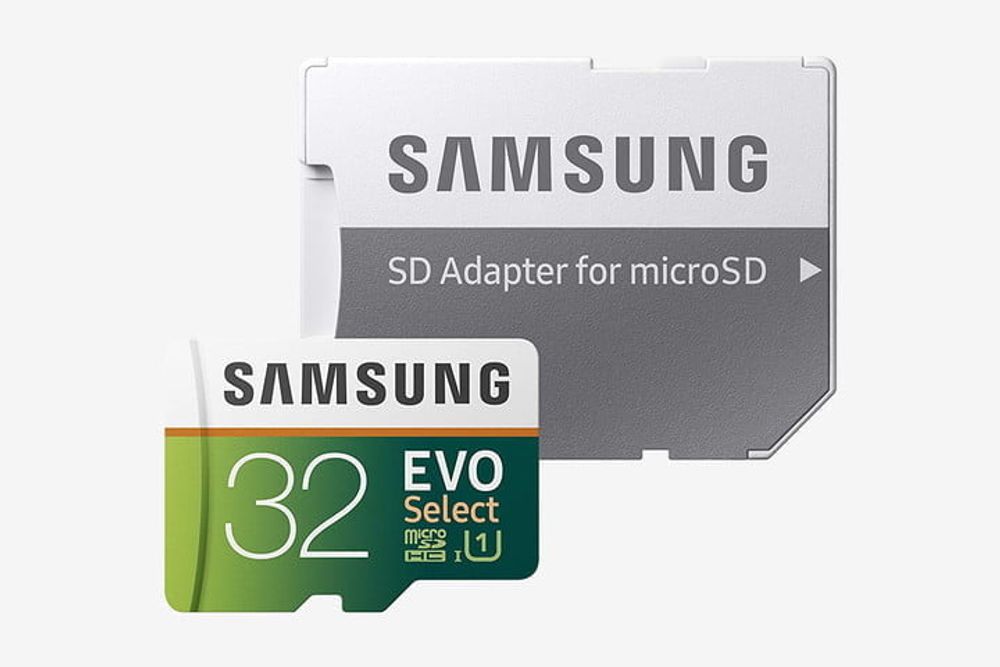 The Samsung Evo adapter and microSD card features a read speed of up to 95MB/S and a write speed of 20MB/S. It's excellent for recording 4K UHD videos and high-resolution photos, tablets, laptops, music, gaming, action cameras, and more.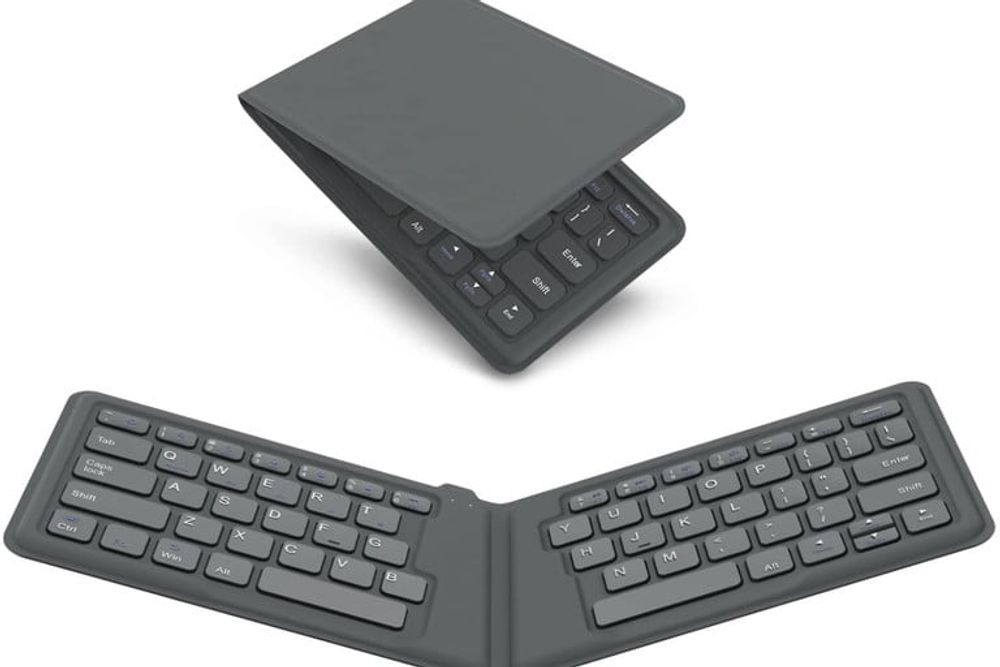 This folding portable tech keyboard has an ultra-thin and lightweight design that's compatible with any operating system and almost all wireless-enabled devices. It automatically turns on once opened and turns off once folded.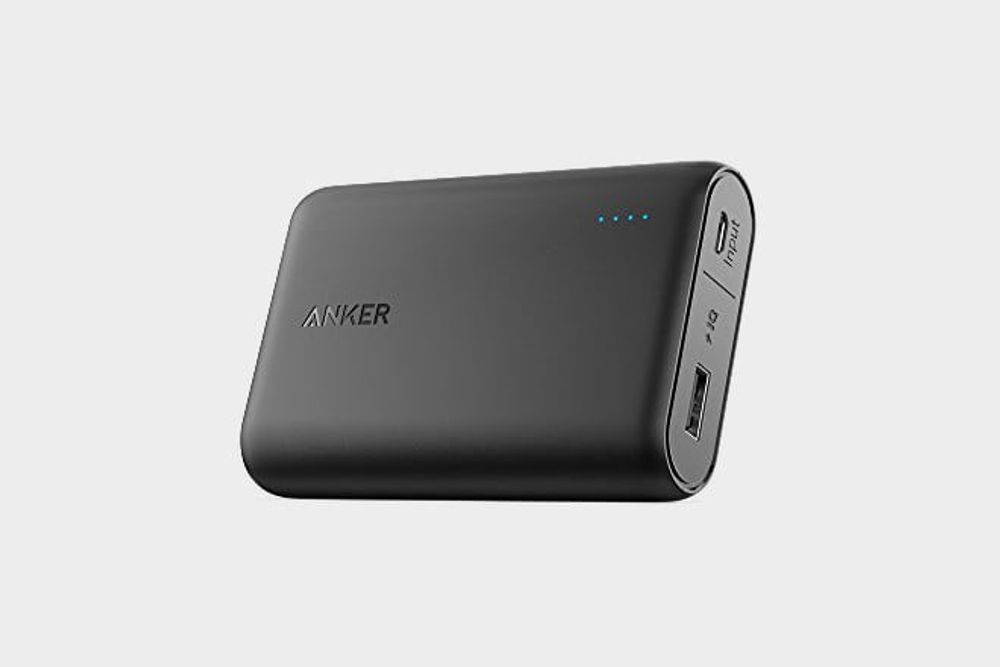 Charge your iPhone 30 minutes with a 50-percent battery with this ultra-slim and lightweight power bank. It's only 0.6 inches thin but features enough power to charge an iPhone twice and a Samsung over 1 ½ times.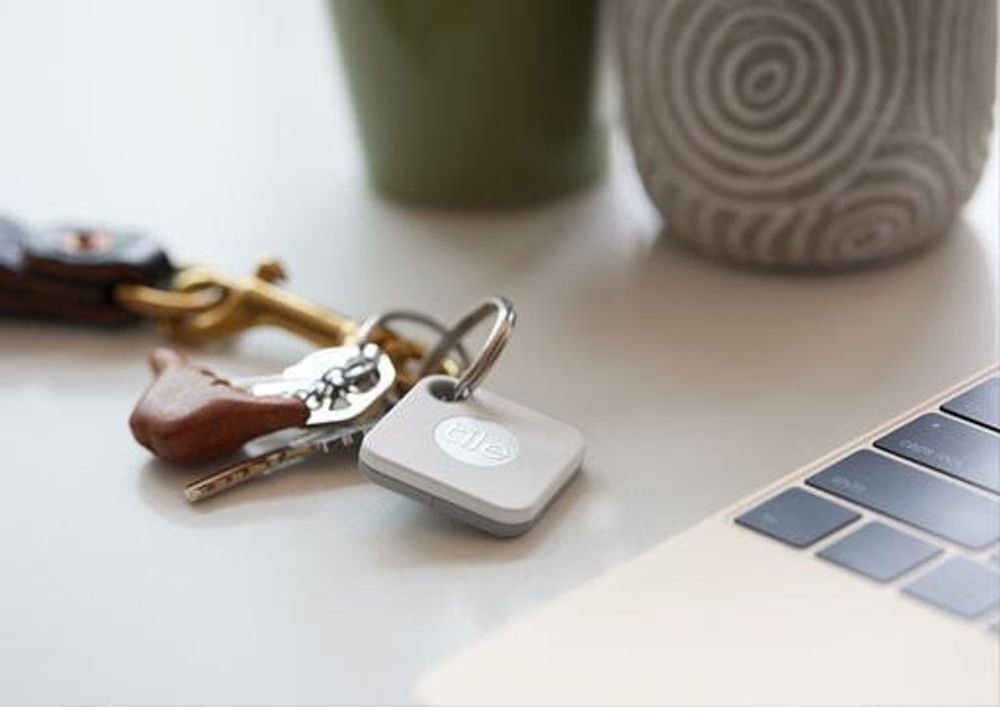 No more hassles of consistently trying to find your phone if you misplaced it. Use the Tile Mate item finder by ringing your phone even when it's on silent mode, out of sight but in range. It's easy to use by clicking one button to activate its feature.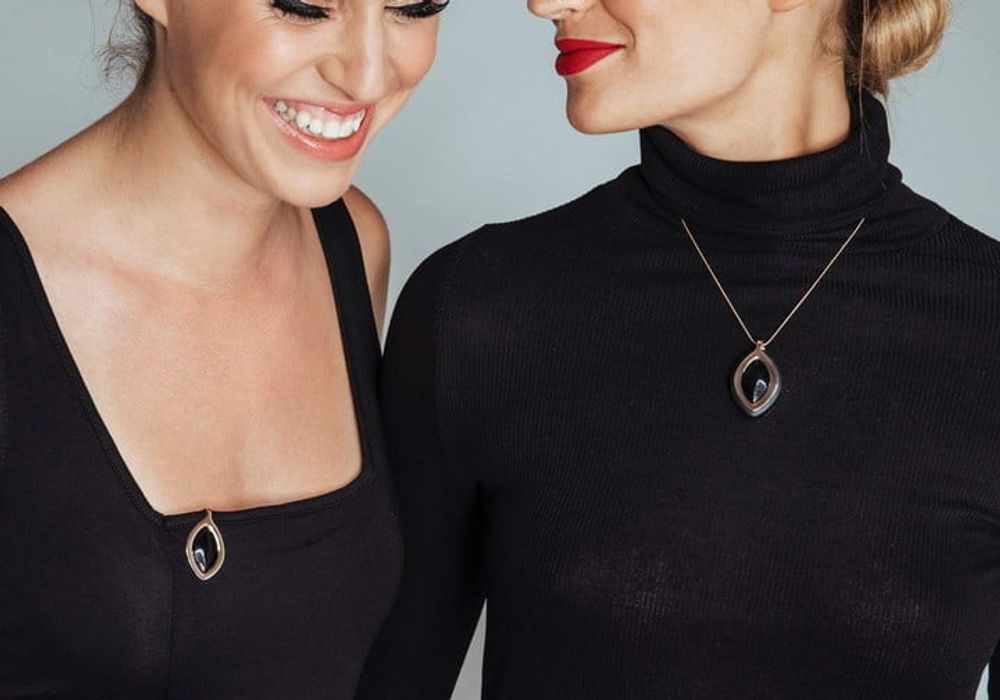 This water-resistant health tracker lets you monitor your health for 24 hours. And what's best is that this device doesn't need charging! It has a coin cell battery which will be good for six months.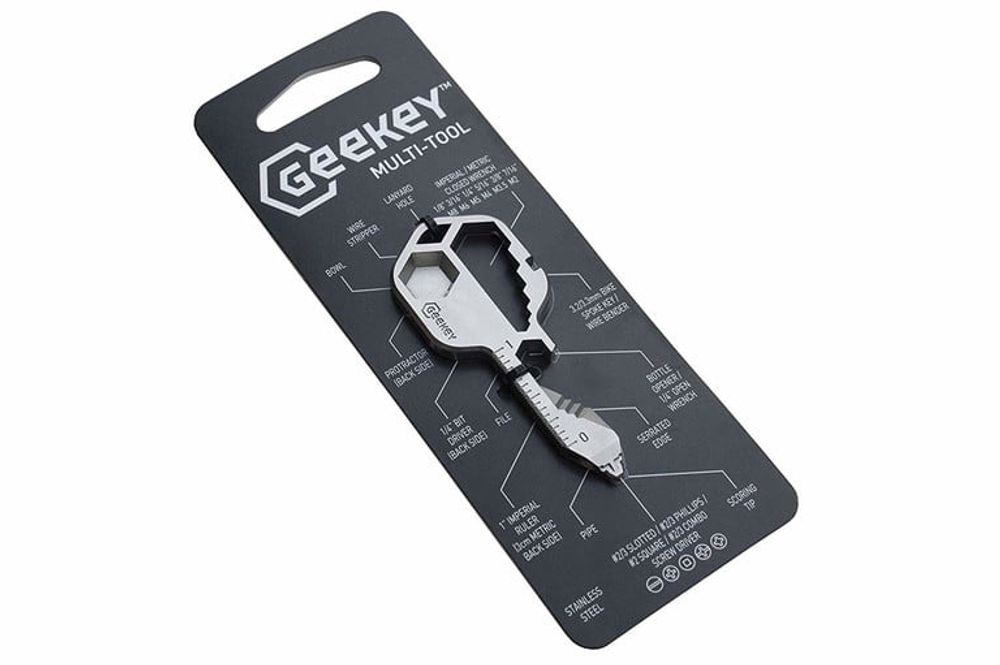 This multi-tool features 16 functions for everyday use — including a smoking pipe! Its portable and compact style allows you to hook it to your keychain for convenience. It's made of 420 stainless steel, perfect for every biker, handyman, or outdoorsman.
SpaceX Launched The First All-Civilian Crew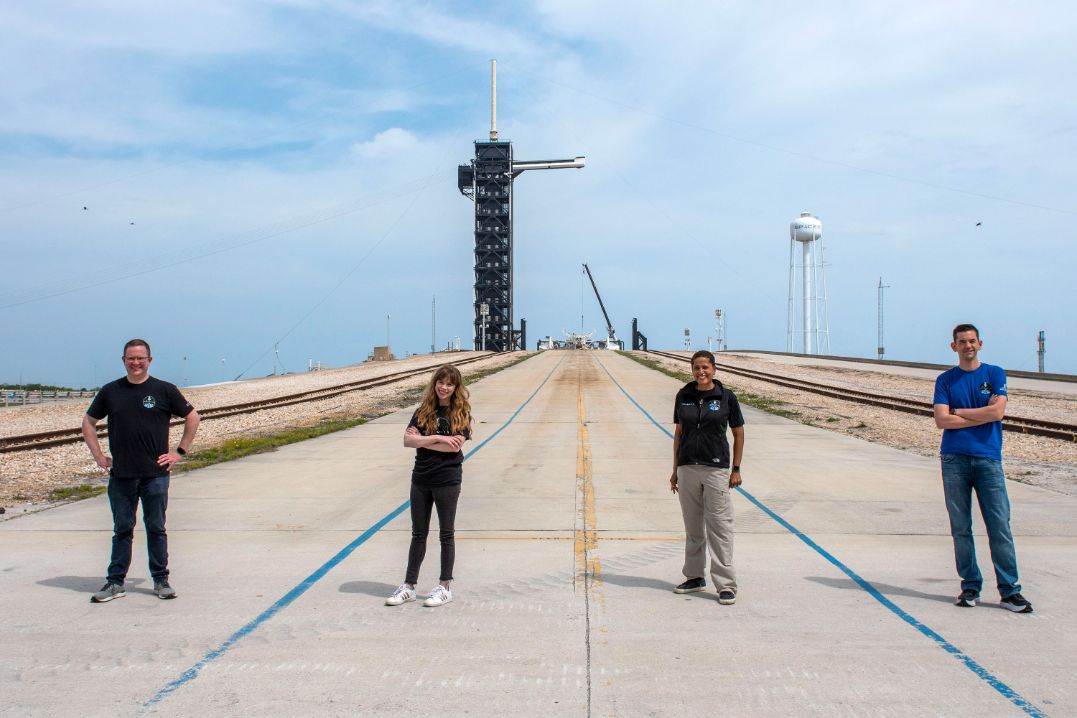 We said that civilians are not ready for space travel. SpaceX disagrees.
On September 15, the very first all-civilian crew was launched into space on SpaceX's Crew Dragon, Resilience. Jared Isaacman, 38, Sian Proctor, 51, Hayley Arceaneaux, 29, and Chris Sembroski, 42 are the first civilians in space.
At 8:09 pm the first civilians launched. Within ten minutes, the amateur astronauts reached orbit. Within three hours, they had reached their final cruising orbital altitude, just over 363 miles.
That's higher than the International Space Station and the soon-to-be-replaced Hubble Telescope. It's also the furthest any human has flown from Earth since NASA's Apollo moon program ended in 1972.
One Small Step for Man…
Isaacman, Shift4 Payments CEO and crew leader of what is called Inspiration4, read a statement as SpaceX cheered. He thanks those who helped make the journey:
"Right to the doorstep of an exciting and unexplored frontier, where few have come before and many are about to follow. The door is open now, and it's pretty incredible."
This is the debut space tourism flight sparked by the "billionaire space race." Of all three billionaires, Musk is the one making space tourism work as an enterprise.
And his company, SpaceX, has the full support of NASA. In a Twitter post they wrote:
"#Inspiration4 embodies our vision for a future in which private companies can transport cargo and people to low Earth orbit. More opportunities to fly = more opportunities for science."
Isaacson never disclosed how much he paid for the four seats. TIME magazine has them priced at $200 Million.
That's a lot of space cheddar.
Doing It For The Children
This is an opportunity for Isaacson to promote the charity St. Jude's Children's Research Hospital.
They have satellites offering WiFi across the world, and they have major contracts with NASA (for which Bezos' Blue Origin company is suing). Inspiration4's flight is also significantly longer than both Bezos and Branson's flights combined.
These four civilians, Isaacman, Proctor, Arceneaux, and Sembroski, spent five months in rigorous preparation including:
Altitude fitness
Centrifuge (G-Force)
Microgravity and Simulator training
Emergency Drills
Classroom work
Medical Exams
An Historic Spaceflight
None of the civilians will actually be in control of the Crew Dragon. Instead, ground-based flight teams and onboard guidance systems will be in control.
The amateur astronauts will perform a series of medical experiments. With the goal of applying them to human health on Earth and potential future spaceflights.
The SpaceX Inspiration4 spaceflight will likely not be like future space tourism flights. The training and the experiments involved mean space tourism probably isn't for a few years. It does, however, feel closer than ever.
This flight proves that SpaceX is a very serious player. Between their WiFi satellites, Starlink, and the mission to Mars, SpaceX is making major strides in space.
We look forward to seeing a lot more from SpaceX in the future as they continue to blow our minds.
The historic SpaceX flight is currently in orbit and will last three days.
UPDATE: The Inspiration4 Crew has landed safely back on Earth at 7:07pm ET Saturday. Their mission was to study the human body and raise $200 Million for St. Jude's Hospital.