You Need To Know What Happened To Snapchat Stock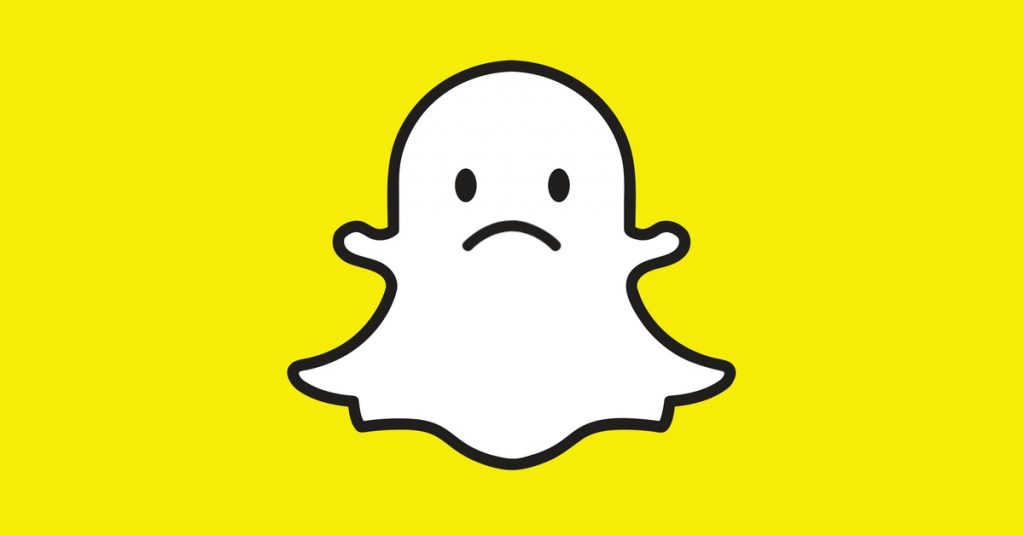 Released in September 2011, Snapchat brought time-sensitive photos to the social media realm. It encouraged users to rely on those images to show their friends interesting, funny or memorable things. March 2018 data reveals Snapchat stock is

down more than 15 percent

compared to the previous month, leading some people to wonder if it's too risky to own Snapchat shares. Well-known pop culture stars can capture the attention of people all over the world by posting material on social media. Snapchat got reminded of that twice recently. What's happened with the brand recently to cause the downward trend in Snapchat stock? And what's likely ahead for the app?
The App Got a Recent Redesign
In November 2017, Snapchat revamped the application's interface, but that decision caused an uproar among some users. Despite the pushback, Snapchat is

sticking with the new look

. Before rolling it out, site representatives acknowledged some users find Snapchat "difficult to understand or hard to use". The app partially prompted a different layout that allows people to sort the content they see, among other things. Snapchat clearly aims to keep the service fresh and exciting for current and potential users. But, besides the new layout that'll reportedly be tweaked throughout this year, what else can people expect?Snapchat CEO Evan Spiegel

spoke favorably about the facelift

, saying, "While we are still very early in the rollout, we are optimistic about the potential to unlock additional growth with the redesign of our application. As expected, it will take time for our community to get used to the changes, but overall, we are pleased with the initial results and will be making the redesign available to our entire community in the first quarter."Indeed, it does take time for people to adjust to change, and user bases often aren't happy when their favorite social media sites debut significant changes. That's why I expect this displeasure about Snapchat's evolution will blow over soon. However, that's not the only problem the service has dealt with lately, and you can see it in Snapchat stock.
Unfavorable Mentions From Two High-Profile Celebrities
First, in February 2018, Kylie Jenner confessed she doesn't open Snapchat anymore and asked if anyone else had stopped using it. Afterward, Snapchat stock

 prices sank 6.1 percent

, causing a loss of $1.3 billion in market value.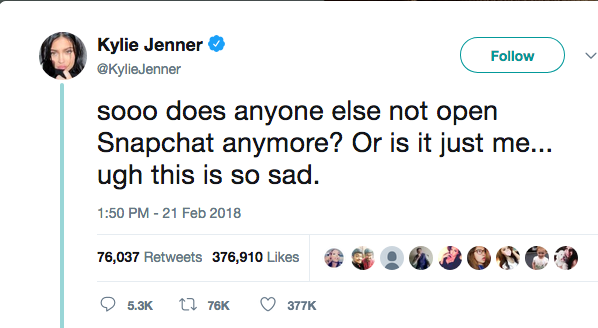 Then, less than a month later,

Snapchat came under fire again

for allowing a phone game advertisement to run that asked viewers if they'd rather "slap Rihanna or punch Chris Brown."Many angrily took screenshots of the offensive ad and recalled the 2009 incident, which involved Rihanna and then-partner Chris Brown. He was arrested after an assault on her that occurred the night before that year's Grammy Awards ceremony.Soon, Rihanna posted a response on her Instagram feed. It's no longer visible there, but people quickly took screenshots of it while reporters quoted the singer's irate words.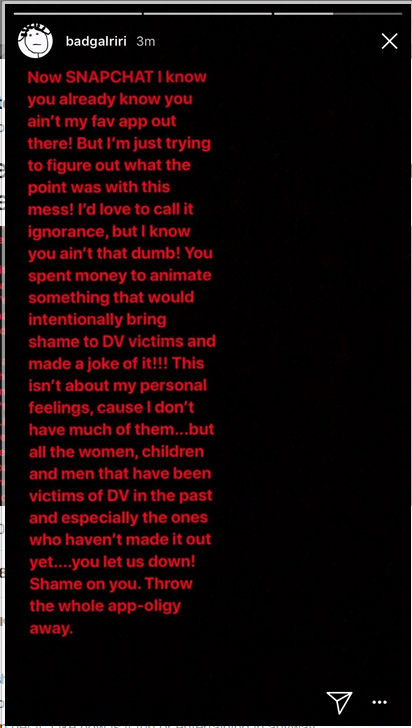 In a quote given to the BBC
, Snapchat said, "The advert was reviewed and approved in error, as it violates our advertising guidelines. We immediately removed the ad last weekend, once we became aware. We are sorry that this happened."The apology did not stop people from accusing Snapchat of allowing content that made light of domestic violence. The site might be doomed after Kylie Jenner and Rihanna's comments. After Rihanna's statement, Snapchap

 stock plunged again

by nearly 5 percent.Also, people chimed in to say if Rihanna advised people to delete their Snapchat accounts, they would. The hubbub

even caught the attention

of former first daughter Chelsea Clinton, who called the ad "just awful" in her own tweet.It's also likely there will be more sudden action with Snapchat stock prices. Despite the plunges due to Kylie Jenner's and Rihanna's comments, the company had

the biggest one-day jump

in Snapchat stock history this February due to news it added nearly 9 million more daily users.
Snapchat Bans ICO Ads
Snapchat announced a ban of all advertisements for initial coin offerings (ICOs). They're following the lead of fellow social media site Facebook, which outlawed all cryptocurrency ads of a non-educational nature. The news came in mid-March shortly after the Rihanna incident. T could cause some people to wonder if the site is cracking down on other kinds of advertising.That recent occurrence is not the only evidence that suggests the two social media sites pay attention to each other's actions. Last spring, Facebook began letting people post content

that disappears after 24 hours

, just like Snapchat stories. Users could also personalize the Facebook content with stickers and filters, which Snapchat offers too.
New Features Are Continually Available
At the end of January 2018, Snapchat announced a way for people to depend on visual references from selfies while creating their Bitmojis. They are Snapchat avatars that represent site users. Snapchat calls the feature "Bitmoji Deluxe." It lets people study selfies to

make their bitmojis as realistic as possible

.A couple of years ago, Snapchat dropped hints about the possibility that people could create Bitmojis automatically with help from facial recognition technology. There's no sign of that ability in this latest update. But since an increasing number of today's gadgets identify people by their faces, it makes sense Snapchat might offer it relatively soon. They're already focusing on making the Bitmojis better.When Snapchat

made the Snap Map feature available

last summer, it attracted attention while catering to people's desire to know what's happening in real time. Although some might say Snap Map triggers FOMO, other people think the location-sharing feature is cool. Those who don't want to use it have the option to stay in "Ghost Mode."
Snapchat Merchandise
I think Snapchat will incorporate a much more stringent ad-screening process based on the recent Rihanna fiasco. Plus, 2018 could be the year Snapchat

re-enters the physical merchandise realm

after its 2016 foray that saw it offering glasses that take pictures from a first-person perspective and let people upload them to Snapchat.The company is reportedly currently developing new versions of those spectacles that are water-resistant. They come in more than one color and could be available as soon as this fall. That effort for the company to diversify makes sense, especially if Snapchat wants to profit from indirect income streams.Google recently debuted its Cilps camera, which uses artificial intelligence to decide when to snap photos that seem most interesting. Similarly, there are rumors Spotify wants to start selling products such as speakers.

The months ahead will be action-packed for people who use Snapchat regularly. Those who are curious about the performance of this social media service will be following closely. If the service can achieve the growth it seeks from the redesign and continual rollout of features, it'll likely be in the headlines even more than usual.
How To Do Business Marketing For Free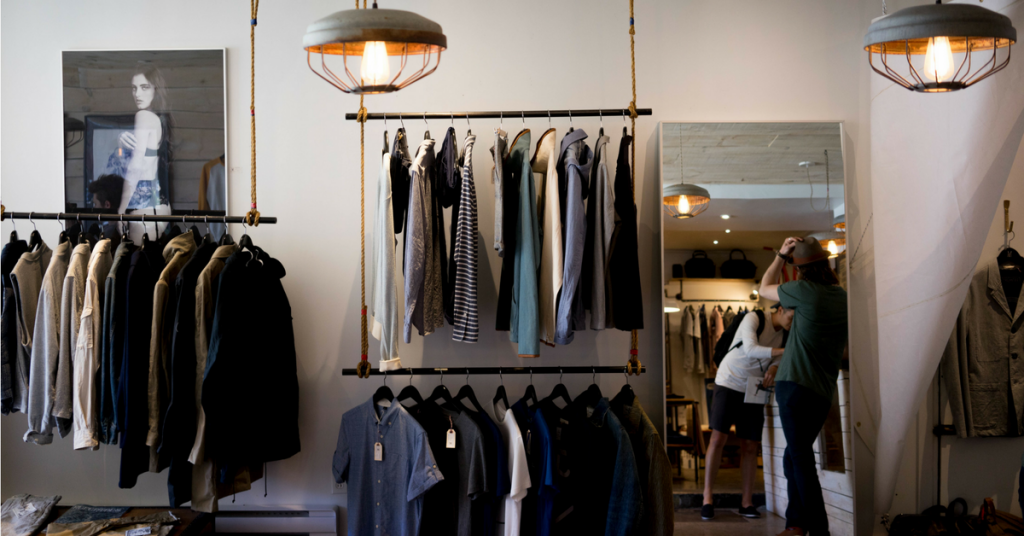 Any entrepreneur that's just starting out will tell you that one of the most difficult things you need to face is the challenge of reaching and retaining customers. Marketing a new product can be a costly and time consuming task, which are some things many entrepreneurs do not have. Business m

arketing is basically the process of letting your customers know about your product. Small businesses and startups generally do not have the luxury of outsourcing their marketing needs to the professionals. But instead of waiting around for your product or service to get noticed, there are things that you can do to promote your business and drive business to your door. Here are great examples of marketing practices that don't require you to burn through your valuable resources.
Local Awareness
Start educating your customers by starting locally. Get local news coverage and build a website. Starting small can help increase name recognition early and educating customers about your business will help with customer acquisition. Many big businesses will not shy away from hiring expensive business marketing agencies and public relations firm. However, small businesses and startups can get a start with simple DIY PR.Start by doing research on your local paper. Know which writer covers local businesses. Once you know who's in-charge, get to know them and create a pitch around your business to pique their interest. For example, you're a local web design company. Explain how your business will impact the local economy and how other businesses in the area will benefit by subscribing to your service.
Be Present In Social Media
Social media is not just about reconnecting with your old high school buddies. If leveraged correctly, social media can become a powerful and affordable business marketing tool. You can maintain identities in all social media platforms or a select few. Whichever you choose to establish a presence, be present and active. According to a study conducted by Mashable and their webcam eyetracking study, Facebook users spend the most time looking at a brand's wall compared to other elements on the page. Being active on social media allows you to engage your customers better. Better engagement allows you to be on top of your brand while encouraging positive reviews and dealing with negative ones.Using social media also gives you the platform to provide your customers with something useful, sharable and interesting. Start with a few posts per week to know your audience and understand who is using your content. Once you find out what they want, you can ramp up your efforts.
Use Your Customers
Satisfied and happy customers are the best business marketing tool. You can make personal connections with brand advocates and turn this into a mutually beneficial relationship. For example, you can pitch you business to a well-known writer. In exchange for your services or products, the writer will mention you in his or her blogs. This tactic can lead to a stronger relationship between you and your customers. Once you have an army of satisfied customers telling other people about your product, you can save a lot of money on PR and marketing because happy customers will be very glad to tell other people about your product.According to marketing experts, a customer singing your praises to other people is the cherry on the icing. This is free marketing at its best.  When you take care of your customer, they can take care of you by telling their friends about your product. However, this is the tricky part. You need to keep them happy and build a brand they can trust. If they don't trust you and are not happy, they will not endorse your product to other people.

Marketing is a sensitive but vital part of a business' growth. If you have a new startup you probably have not broken even yet. This is the time to be extremely smart about your marketing budget. Frugality is a skill many new entrepreneurs need to learn and by looking for smart and affordable ways to market your business, you are cultivating a habit of wise spending. The marketing strategies outlined above require little time and money. However if they are done correctly, they can be successful without draining your precious funds.
The Power Of Storytelling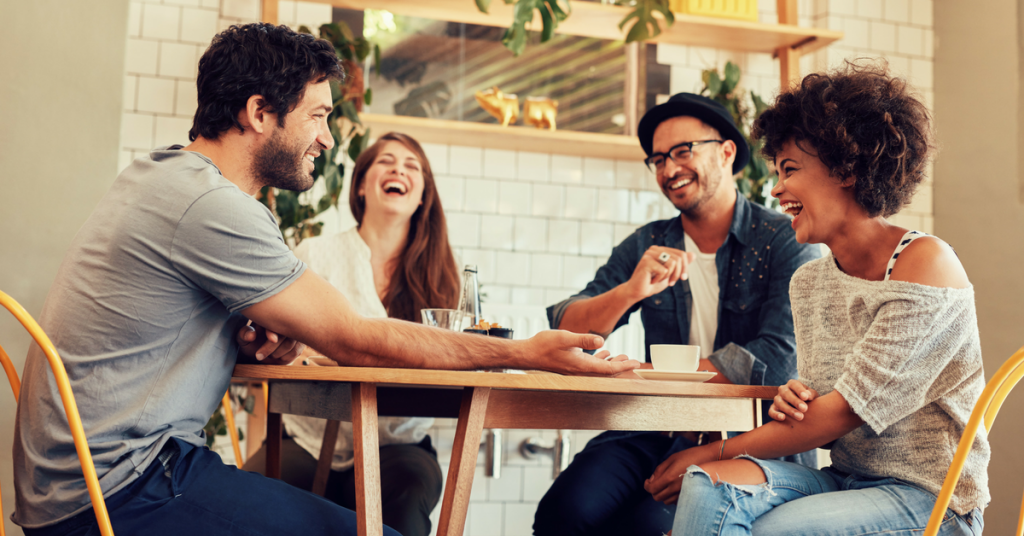 Today's consumers are an extremely connected, discerning bunch, and engaging with them requires a thoughtful approach to communication. Reaching them goes beyond pitching your product or service, even if you think they'll love it. It's about effectively tapping into their values and lifestyle and finding a way to connect on a more personal level. But, how do you get them to care and ultimately choose to invest their time and money in you? One secret is an age-old method, but it's a powerful one: it's the art of storytelling.

Storytelling is intrinsic to every culture. From creation myths to legends and folk tale, it's at the core of what makes us humans and how we relate to each other and the rest of the world. It works in PR and marketing because it allows us to connect with our audiences and take them on a journey; one that stimulates feelings, ideas, and attitudes consistent with our marketing goals. The word "storytelling" can sometimes get bad rep, especially when associated with the PR profession and our reputation to put a "spin" on things. But storytelling can be genuine, authentic and most importantly, effective, when it comes to empowering a brand and forging more meaningful relationships with their audience. The human brain is hardwired to remember stories, not to recall facts or data.First, let's elaborate on why it's vital for a brand to have a story. It breathes life into what might otherwise may be considered a cold corporation solely interested in the bottom line. People connect with other people and storytelling allows you to sell a brand, rather than a product. Successful brands are subtler when it comes to promotions and are more focused on being part of a bigger conversation, because today's consumers expect more from the companies they support. Both the public and the media love a good story, and want to align with brands that are authentic and transparent. They want to know about the real people behind a brand and the causes they're committed to. Storytelling is about entertaining, educating and engaging with an audience to build that emotional connection that can lead to earning a customer's loyalty.The first step is identifying your story. What do you want to be known for? How will you stand out? And, why should people care? This is where public relations plays a key role. One responsibility of public relations is to uncover a story that a brand's audience will care about. Most of the time, a business already has a fantastic brand narrative, heartwarming anecdotes or a rich history that lends itself perfectly to the story. But often, the team is too close to the brand and doesn't recognize the value in sharing. Bringing in a professional storyteller, like myself and my team of brand strategists and creative copywriters, provides an unbiased perspective and the know-how to tell that story in the most effective and lasting way possible. Storytelling is at the core of public relations, as we seek to influence reputations, perceptions and behaviors. To meaningfully relate to journalists and your target audience, we need to tell compelling stories. We are expert wordsmiths, developing an authentic voice that speaks louder than what many today see as "canned" advertising. Simply announcing a product launch isn't effective anymore. The news needs to be in the context of something bigger to convince whomever we're talking to that our announcement affects them and they should care. And a truly good PR team knows how to get the most mileage out of your story, and continue to build upon momentum gained; it's not a one and done deal, we make your story work for you!Storytelling is not cookie cutter. A good story could start with an interesting origin that traces back to humbler beginnings, or shine a light on a company's unique culture. It could also be as simple as expanding on a fun fact, such as an ice cream chain with its highest performing location in Alaska. However, some of the most impactful stories are purpose-driven. Research has shown time and again that when a consumer feels good, it translates to more sales at the register, even if they must pay a premium. It gives them another reason to choose you over the other "good enough" options, even if you're the more expensive choice.For example, we worked with an iconic fast food chain with a rich history and its largest share of customer made up of baby boomers. It was time to appeal to their next generation of guests. We worked closely with the team on a for-cause marketing campaign designed to support the brand's desire to give back while making an impression amongst a younger crowd. A cross country RV tour to help feed and clothe the homeless, enlisting the help of high school-aged volunteers? It was the complete package, and to think they almost didn't talk about it! Not only did it have that feel-good aspect, but it was visually compelling which was perfect for reaching a digitally-driven consumer. In a world bombarded with information, the saying 'a picture speaks a thousand words', has never rung truer. We weren't shouting why the brand was better or shoving promotions down throats. Rather, we offered a platform for the students involved and the homeless community to share their thoughts and stories, which always came back to our client in the most organic way. The media was especially receptive to the message and it was a story they wanted to share. For those touched by the campaign, the brand would now be remembered for being more than a fast food chain. It's a brand that cares about the communities it serves, and that is a major differentiator.Your story is what sets you apart from your competitors, but a story is only truly good if it is heard. As media strategists, we understand how, where and when to tell the story and who to tell it to. PR professionals also help connect the dots so that your narrative complements your overall brand messaging. Of course, we understand that storytelling is a means to support bigger sales and marketing initiatives.

Today, storytelling is not only an essential part of your brand identity, it helps your customers feel connected and closer to your company. In a time when millennials are calling the shots and their passion lies within brands that stand apart from the rest, it's imperative now more than ever to have your story be told. The fact is, everyone has a story to tell.  The companies that do it well often succeed and, more often than not, they have a professional storyteller assisting them. So, what's your story?
Tips For Starting A Profitable Business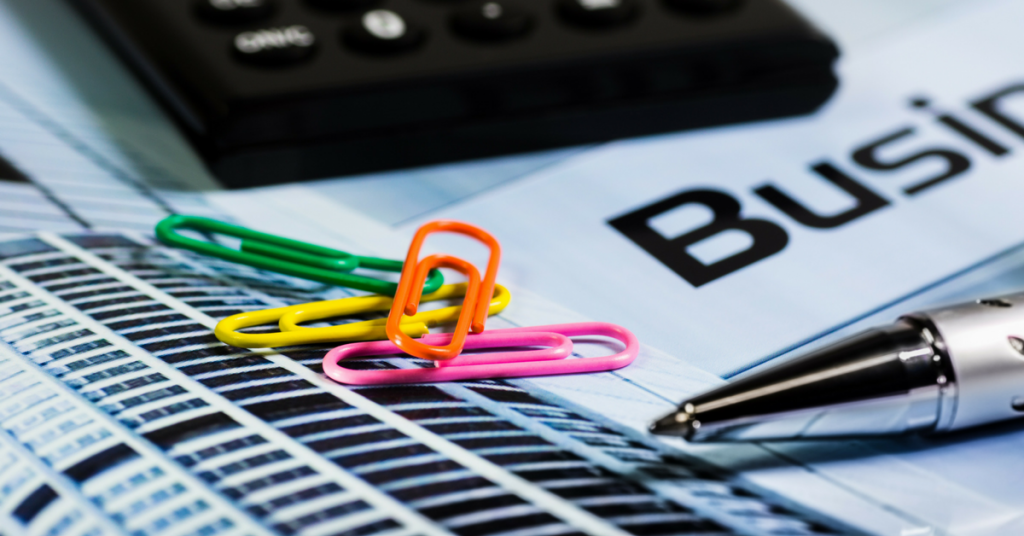 How many entrepreneurs do you know start a company with the intention of failing? We hope that this number is zero, but failure can be the result of a business even if it is unintentional. Serial entrepreneurs know many different ways to fail. This is because success in not guaranteed no matter what business you get into. They also share their tips to avoid failure to help you start a profitable business.
Surround Yourself With The Right People
The phrase "It takes a village to raise a child" also applies to a profitable business. Without talented individuals working for you, it will be very hard to survive. Surround yourself with amazing friends and successful business owners so that you can have access to different skills and knowledge that can help you grow a profitable business and make it thrive.
Build a Strong Foundation
Before starting your business, ask yourself why you're starting it in the first place. How is your product or service going to help your target audience's lives better? How does this idea align with your core values? Do you have a solid profitable business plan to make this dream a reality? The answers to these questions will help your business have a strong foundation.
Perfect Your Pitch
You should be able to describe your company in 3-5 words.  Think of AirBnB: a place to stay. Describing your business concisely will make it easy to understand. If it is easy to understand, it is also easier to sell. When working on your pitch, stay away from mistakes like using industry jargon that is hard to understand for the layman, asking the wrong questions to those who listened to you, not making the pith relevant to the listener or only talking about yourself.
Know Your Competitors
Keep your enemies close and your competitors closer. They are not the enemy but not knowing what they're doing could be harmful to your company. Don't hesitate to use tools to analyze your competition. Tools like SEMrush, SimilarWeb or even Google Alert can help tell you what your competitor is up to and increase your chances of survival.
Build a "Must Have Product"
Sites like Hacker News have a ton of really cool startups ideas. However, if you really want to increase your chances of survival and success, build a must-have-product instead of a nice-to-have product. The difference between the two is easy to spot. The former is a product that is hard to live without while the latter is more disposable.
Build A Company That You Can Scale Independently of Your Staff
It's better to grow a company that can be scaled using technology and automation. Take Groupon for example that did the opposite. They have a massive staff because they need it to keep new deals flowing everyday and to service their customers. Their company is not scalable because their growth is dependent on the number of staff their hire. This is why their balance sheet is awful.
Find Ways To Keep Costs Low
You can think of cash as your company's lifeblood and high cost is equivalent to a hemorrhage. Remember that all the cash in the world is not worth anything unless it's a positive cash flow. Find ways to keep your costs low like going directly to the supplier or negotiating for better prices. Find better ways to finance transactions and ways to work out deals.
Focus on Sales and Marketing
Nothing happens in business unless a sale is made. From the start, find ways to get leads and ways to convert those leads into sales and make sure you are getting repeat sales from your customers. To do this you need an effective sales and marketing funnel that you can work, test and measure.
Always Find Ways To Increase Profits
Don't rest on your laurels yet. Don't just be happy with getting customers and making them buy from you. Always find ways to get them to buy more.
Embrace Creativity
Brands like Apple and Ikea stand the test of time because they have followers who are loyal to them. They also differentiated their companies from their competitors by embracing innovation and creativity. Reach out to your employees and don't be afraid to use their ideas. Launching new products and developing a clever marketing campaign is a good way of retaining that competitive edge your company needs.
Test and Measure
Are your marketing campaigns increasing sales? Is your social media presence helping drive traffic to your website? Testing and measuring everything gives you perspective especially if you want to find ways to increase traffic and keep costs down. Use tools like Google Analytics and Unbounce to help you test and measure marketing campaigns.
Empower Your Staff
No matter how big or small you are, empowering your staff by letting their voices be heard can help boost your profitability. When they feel that they are contributing or when you give them freedom to work, you are making them feel wanted which can greatly affect their productivity and self confidence.