You Need To Know What Happened To Snapchat Stock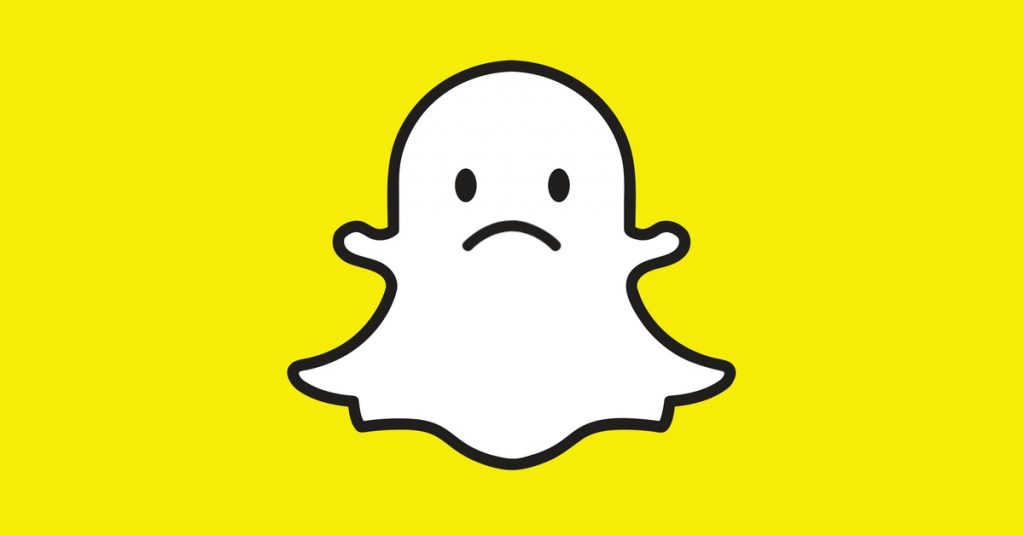 Released in September 2011, Snapchat brought time-sensitive photos to the social media realm. It encouraged users to rely on those images to show their friends interesting, funny or memorable things. March 2018 data reveals Snapchat stock is down more than 15 percent compared to the previous month, leading some people to wonder if it's too risky to own Snapchat shares. Well-known pop culture stars can capture the attention of people all over the world by posting material on social media. Snapchat got reminded of that twice recently. What's happened with the brand recently to cause the downward trend in Snapchat stock? And what's likely ahead for the app?
The App Got a Recent Redesign
In November 2017, Snapchat revamped the application's interface, but that decision caused an uproar among some users. Despite the pushback, Snapchat is sticking with the new look. Before rolling it out, site representatives acknowledged some users find Snapchat "difficult to understand or hard to use". The app partially prompted a different layout that allows people to sort the content they see, among other things. Snapchat clearly aims to keep the service fresh and exciting for current and potential users. But, besides the new layout that'll reportedly be tweaked throughout this year, what else can people expect?
Snapchat CEO Evan Spiegel spoke favorably about the facelift, saying, "While we are still very early in the rollout, we are optimistic about the potential to unlock additional growth with the redesign of our application. As expected, it will take time for our community to get used to the changes, but overall, we are pleased with the initial results and will be making the redesign available to our entire community in the first quarter."
Indeed, it does take time for people to adjust to change, and user bases often aren't happy when their favorite social media sites debut significant changes. That's why I expect this displeasure about Snapchat's evolution will blow over soon. However, that's not the only problem the service has dealt with lately, and you can see it in Snapchat stock.
Unfavorable Mentions From Two High-Profile Celebrities
First, in February 2018, Kylie Jenner confessed she doesn't open Snapchat anymore and asked if anyone else had stopped using it. Afterward, Snapchat stock prices sank 6.1 percent, causing a loss of $1.3 billion in market value.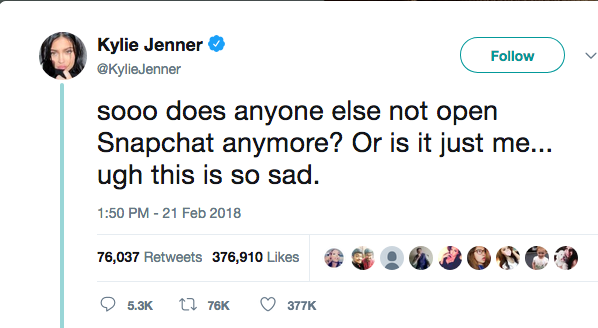 Then, less than a month later, Snapchat came under fire again for allowing a phone game advertisement to run that asked viewers if they'd rather "slap Rihanna or punch Chris Brown."
Many angrily took screenshots of the offensive ad and recalled the 2009 incident, which involved Rihanna and then-partner Chris Brown. He was arrested after an assault on her that occurred the night before that year's Grammy Awards ceremony.
Soon, Rihanna posted a response on her Instagram feed. It's no longer visible there, but people quickly took screenshots of it while reporters quoted the singer's irate words.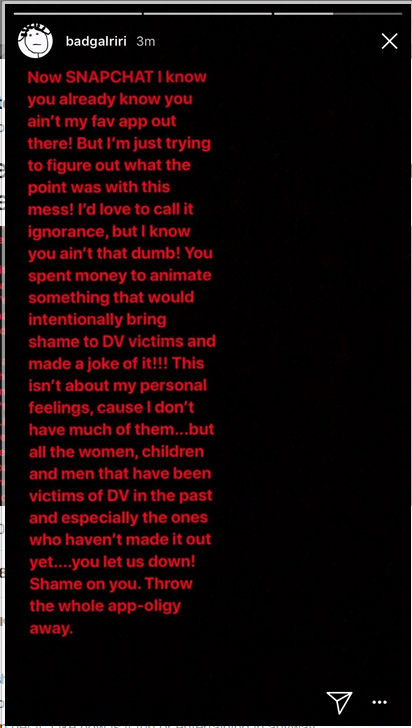 In a quote given to the BBC, Snapchat said, "The advert was reviewed and approved in error, as it violates our advertising guidelines. We immediately removed the ad last weekend, once we became aware. We are sorry that this happened."
The apology did not stop people from accusing Snapchat of allowing content that made light of domestic violence. The site might be doomed after Kylie Jenner and Rihanna's comments. After Rihanna's statement, Snapchap stock plunged again by nearly 5 percent.
Also, people chimed in to say if Rihanna advised people to delete their Snapchat accounts, they would. The hubbub even caught the attention of former first daughter Chelsea Clinton, who called the ad "just awful" in her own tweet.
It's also likely there will be more sudden action with Snapchat stock prices. Despite the plunges due to Kylie Jenner's and Rihanna's comments, the company had the biggest one-day jump in Snapchat stock history this February due to news it added nearly 9 million more daily users.
Snapchat Bans ICO Ads
Snapchat announced a ban of all advertisements for initial coin offerings (ICOs). They're following the lead of fellow social media site Facebook, which outlawed all cryptocurrency ads of a non-educational nature. The news came in mid-March shortly after the Rihanna incident. T could cause some people to wonder if the site is cracking down on other kinds of advertising.
That recent occurrence is not the only evidence that suggests the two social media sites pay attention to each other's actions. Last spring, Facebook began letting people post content that disappears after 24 hours, just like Snapchat stories. Users could also personalize the Facebook content with stickers and filters, which Snapchat offers too.
New Features Are Continually Available
At the end of January 2018, Snapchat announced a way for people to depend on visual references from selfies while creating their Bitmojis. They are Snapchat avatars that represent site users. Snapchat calls the feature "Bitmoji Deluxe." It lets people study selfies to make their bitmojis as realistic as possible.
A couple of years ago, Snapchat dropped hints about the possibility that people could create Bitmojis automatically with help from facial recognition technology. There's no sign of that ability in this latest update. But since an increasing number of today's gadgets identify people by their faces, it makes sense Snapchat might offer it relatively soon. They're already focusing on making the Bitmojis better.
When Snapchat made the Snap Map feature available last summer, it attracted attention while catering to people's desire to know what's happening in real time. Although some might say Snap Map triggers FOMO, other people think the location-sharing feature is cool. Those who don't want to use it have the option to stay in "Ghost Mode."
Snapchat Merchandise
I think Snapchat will incorporate a much more stringent ad-screening process based on the recent Rihanna fiasco. Plus, 2018 could be the year Snapchat re-enters the physical merchandise realm after its 2016 foray that saw it offering glasses that take pictures from a first-person perspective and let people upload them to Snapchat.
The company is reportedly currently developing new versions of those spectacles that are water-resistant. They come in more than one color and could be available as soon as this fall. That effort for the company to diversify makes sense, especially if Snapchat wants to profit from indirect income streams.
Google recently debuted its Cilps camera, which uses artificial intelligence to decide when to snap photos that seem most interesting. Similarly, there are rumors Spotify wants to start selling products such as speakers.
The months ahead will be action-packed for people who use Snapchat regularly. Those who are curious about the performance of this social media service will be following closely. If the service can achieve the growth it seeks from the redesign and continual rollout of features, it'll likely be in the headlines even more than usual.
Depop: Etsy's $1.6B Ticket to Access Gen Z's Market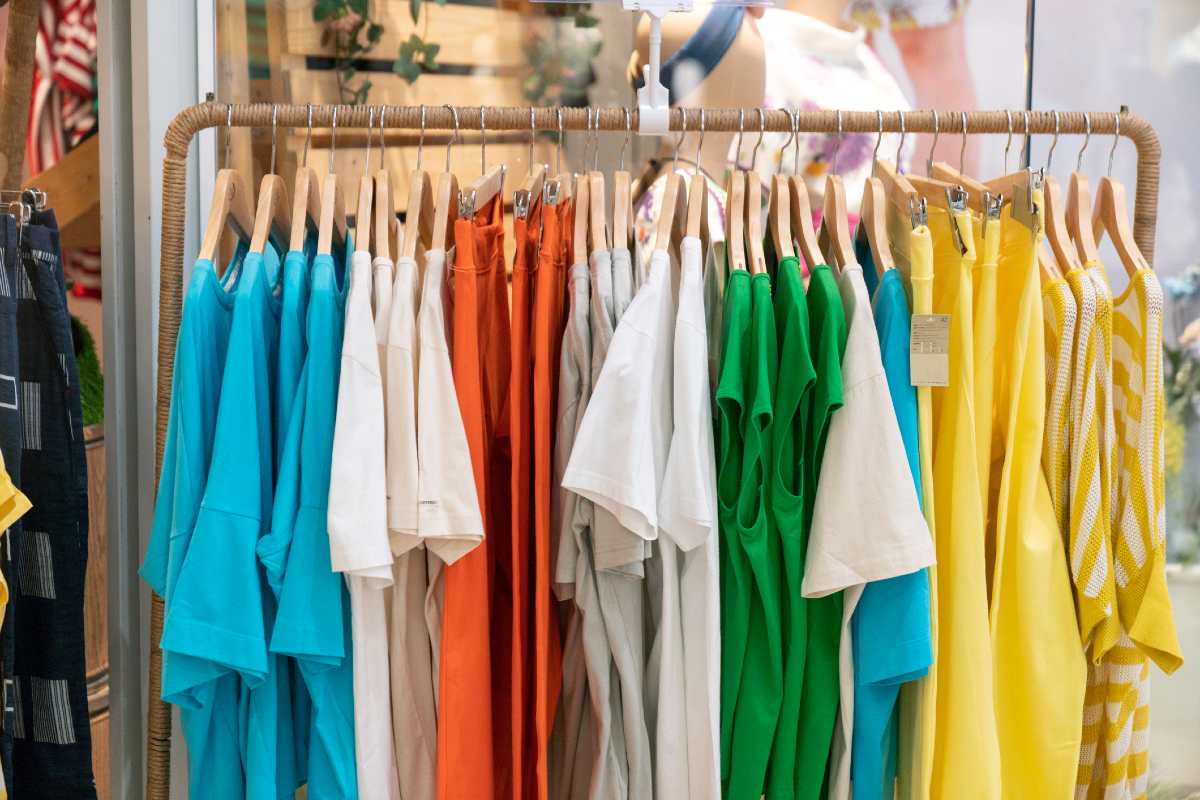 Depop is the home to progressive and diverse finds when it comes to fashion. However, is that why Etsy bought it for a dazzling price of $1.625 billion? Perhaps it's one of the reasons, but that's not the end of the story. It all comes down to the target market.
Depop and Gen Z
If you're wondering what Depop is and why on earth it's worth more than $1.6 billion, then you're not alone. To give you a quick overview, Depop is a startup eCommerce marketplace for fashion. It's a place where people can buy, sell and discover unique items. Let's say if Instagram and eBay had a baby, it's probably similar to Depop.
Depop makes it its mission to provide a "community-powered" fashion ecosystem to its consumers. It's a brand that is kind to people and much kinder to the planet. Aside from being an online eCommerce site, it has become a community. It managed to evolve into having a community that's creative, diverse, inclusive, and progressive.
The fashion eCommerce has over 26 million registered users hailing from 147 countries. It's a marketplace where 90% of active users are under the age of 26. So yes, the majority are Gen Z's. The most popular categories found on the website are vintage, one-of-a-kind clothes, Y2K, and streetwear.
Etsy, for $1.6 billion, gambled on the booming market for second-hand goods. Not only that, it gained access to Depop's young and fashion-conscious audience. This scenario is an excellent example of how much brands are willing to pay to enter the Gen Z market.
Why is Gen Z's Market important?
Currently, Millennials and Gen Z's dominate the rank if we're talking about online consumers. Although Millennials now sit at the throne as the most extensive consumer base, change is inevitable. As Gen Z's grows old, they will slowly surpass millennials as the largest consumer base. By 2026, it's expected that Gen Z will entirely surpass millennials.
Aside from its huge market base, Gen Z's are considered ethnically diverse consumers. Also, they're the most educated generation which explains why they always doubt brands. Gen Z values authenticity, transparency, and being unique. It's the generation where they'll research everything about your business before purchasing.
It makes sense why $1.6 billion is spent to acquire an active marketplace with existing Gen Z users. Let's take it as a shortcut to access the soon-to-be primary consumers of the world quickly. Aside from their extreme distrust of unknown brands, Gen Z's are known to value brands that show authenticity.
So now, it's obvious why brands go through extreme lengths to secure their market base for the long run.
Depop's Business Worth
So far, it's clear why Etsy bought Depop, especially if we emphasize the percentage of Gen Z users on the website. But it's not enough to measure the scale of Depop's business worth.
Here are two key factors that can show at what level Depop's is worth:
Gross Platform Spend, 2020's Revenue
In 2020, Depop earned $650 million and $70 million, respectively, each increasing over 100% year-over-year.
Gross Platform Spend Trend, Historical
From 2017 to 2020, Depop's gross market sales grew at an 80% annual growth rate.
From the 2020s 70 million revenue, Depop is valued at 23.2 times compared to the previous year's top line. It's notable how Etsy sees Depop as a high-growth "SaaS business" instead of a consumer marketplace.
Depop and Etsy
The majority of younger shoppers have been maneuvering the shift of resale on a broader note. Besides, according to GlobalData PL, 40% of shoppers under 24-years old have been buying second-hand fashion. This study explains why Depop, where they can resell unique items, is popular with Gen Z's.
Meanwhile, Etsy is widely known as a marketplace for handmade goods where you can buy vintage items. According to CEO Josh Silverman, the transaction is a way to deepen their connection with the younger generation. The company had $1.8 billion in cash, investments, equivalents, and balance sheet. It also had an undrawn $200 million revolving credit facility last March.
Although Etsy has acquired Depop, the current chief exec of Depop is encouraged to continue running the marketplace. As for Etsy, it will remain in London and will continue its operations as a stand-alone marketplace.
Penji Review: How unlimited is it REALLY? (+25% Promo Code)
Move over Fiverr. Unlimited graphic design services are the newest alternative to hiring a graphic designer. But, these services bring up many questions. For example: How unlimited is unlimited graphic design?
We tried out one of the top services: Penji.
Like many of their counterparts, Penji offers graphic design work on a monthly subscription. We put their promise of fast turnaround, high-quality, and affordability to the test.
You can submit as many design projects as you want via their online portal, and they'll complete your requests one at a time until your queue is complete. This type of service promises to be a great added resource for teams to improve productivity.
Does it sound too good to be true? We thought so too. So, we signed up to see for ourselves.
This article was updated on June, 2021.
Quick Summary
As with any service, there are pros and cons. To help with your graphic design hiring decision, we decided to condense what we found in a bulleted list below. Here's a quick summary of our review of Penji's unlimited graphic design service.
(Still wondering what "unlimited graphic design" is? We explain what it is here.)
Pros
Easy and quick to create design projects
Storage for all my requested designs
VERY fast turnaround on most projects. I expected just 1 draft in 24 hours but instead received 3 drafts. Revisions were sometimes completed the same day I submitted them.
Helpful features such as a revision tool, ability to invite team members, brand profile, and more
Upbeat and direct communication from everyone I interact with
A dedicated and responsive account manager who replies within a few hours
Cons
Can't call or talk to designers
Best if you have design projects ready to submit
Not available as an app
Overall Experience
Penji's "unlimited" design model is a great choice if you have the right expectations going in. The service is affordable for growing businesses and their output is reliable. However, if you're expecting to be on-call or face-to-face with your designer, this type of service is not for you.
Compared to designing yourself, hiring freelancers, or using Fiverr, Penji is a much better service and value by a long shot. Their team of designers lived up to the promise and exceeded my expectations.
Thinking of trying Penji out for yourself? Here's a special promo code for Owner's Mag readers:
Use the Penji promo code "OWNER25" to get 25% off your 1st month.
---
PENJI FULL REVIEW

We put Penji to the test by signing up, requesting a design, and examining the results. Here's how it went.
Final Verdict
We get it. You want to know how it went without reading all the mumbo jumbo.
All four projects were completed within two weeks and I was impressed with how they all turned out. If I had paid hourly or per project, these would've easily cost me well above $1200+ to get done, and probably taken weeks.
With Penji, it took just a few days and I paid a fraction of what I would've paid elsewhere. Definitely impressed with both the turnaround, quality, communication, and value this startup has to offer.
But Penji isn't without its flaws. The service definitely isn't for everybody.
Who would benefit:
business owners
marketers
agencies
creatives with consistent design needs
If you don't have a consistent need, the bill will start racking up after a couple of months and you won't see the value in the subscription.
However, if you do happen to fit their target demographic, then there's no better alternative out there. The speed and quality of their work easily rival other services I'd ever used. For $399 per month, this is an absolute steal.
What I Did Step by Step
Now, if you want to get into the meat of how it went, keep on reading for every detail of how I got from the sign up screen to the final project.
Signing Up For Penji
Signing up for Penji was a relatively quick and painless process. All of my questions were answered in less than 5 minutes by customer support via Intercom and another 2 minutes to complete the checkout process.
Communication with Penji's Support Team
How fast and reliable a company's support team is before you are an active customer is a reflection of what's to come. If they're unresponsive now, it will only get worse once I'm a customer. I reached out to Penji's customer support team via their Intercom chat popup and got a response within 30 seconds, which is pretty good. I asked basic questions and the agent seemed knowledgeable.
Communication as a Customer
All communication is done online through Penji's proprietary online portal. That includes revisions, feedback, and answering any questions my designers may have.
Communication with Your Designers
Penji assigned me 1 designer, Billie, and communication with her was easy. If you have used any messaging platforms like Slack, Facebook Messenger, or Discord, you'd be familiar with this form of communication.
Billie was responsive, attentive, and always seemed to have a positive attitude no matter how demanding my requests were. She had many questions about the projects, which I tried my best to answer as a customer. Though the back and forth took longer than I wanted, I realized she was just being thorough to get the design done right, which I appreciate.
Communication with Your Account Managers
They assigned me an Account Manager, Charmaine, who was very quick whenever I needed something. It usually takes just a few hours for me to get a reply via email from her. When I had an issue with one of the projects, she quickly stepped in and helped resolve the situation.
1. Choose the Right Package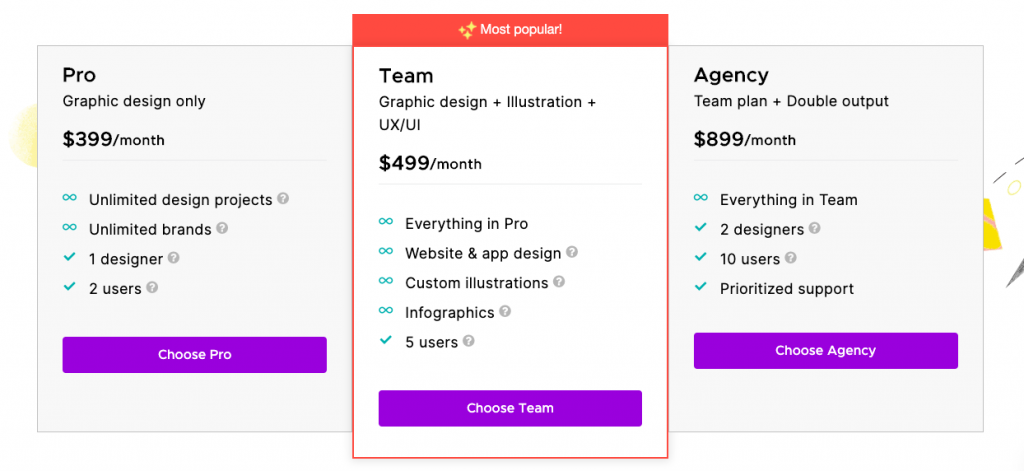 All the packages are laid out with monthly, quarterly, and yearly pricing. Starting at $399 per month for the Pro plan, you'll be able to make unlimited graphic design requests with a 24-48 hour turnaround. As your design needs grow, you'll have the Team and Agency packages to choose from.
2. Checkout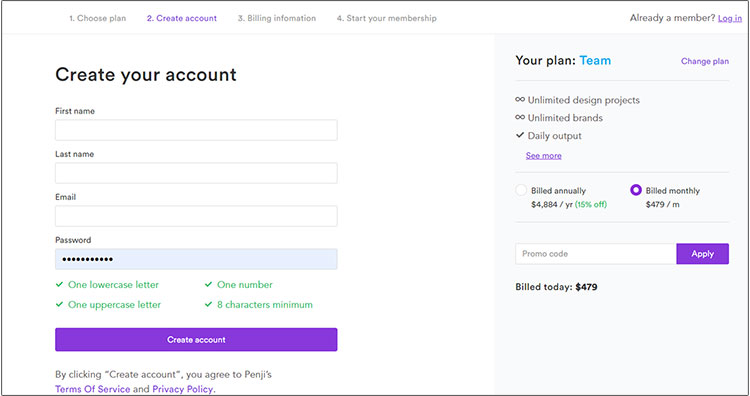 The form is straightforward and easy to fill out. Checking out was a breeze and took about 2 minutes.
---
3. Submit a Design Project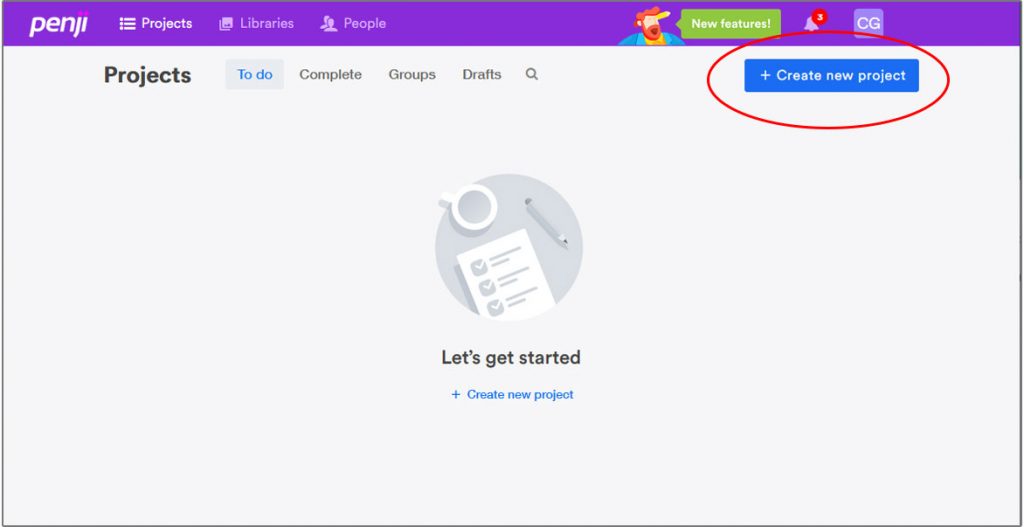 Clicking on the "+ Create new project" button, I'm presented with a visual chart of all the design categories they offer. They offer an extensive selection of options and even the ability to request a custom project.
4. Fill Out the Request Form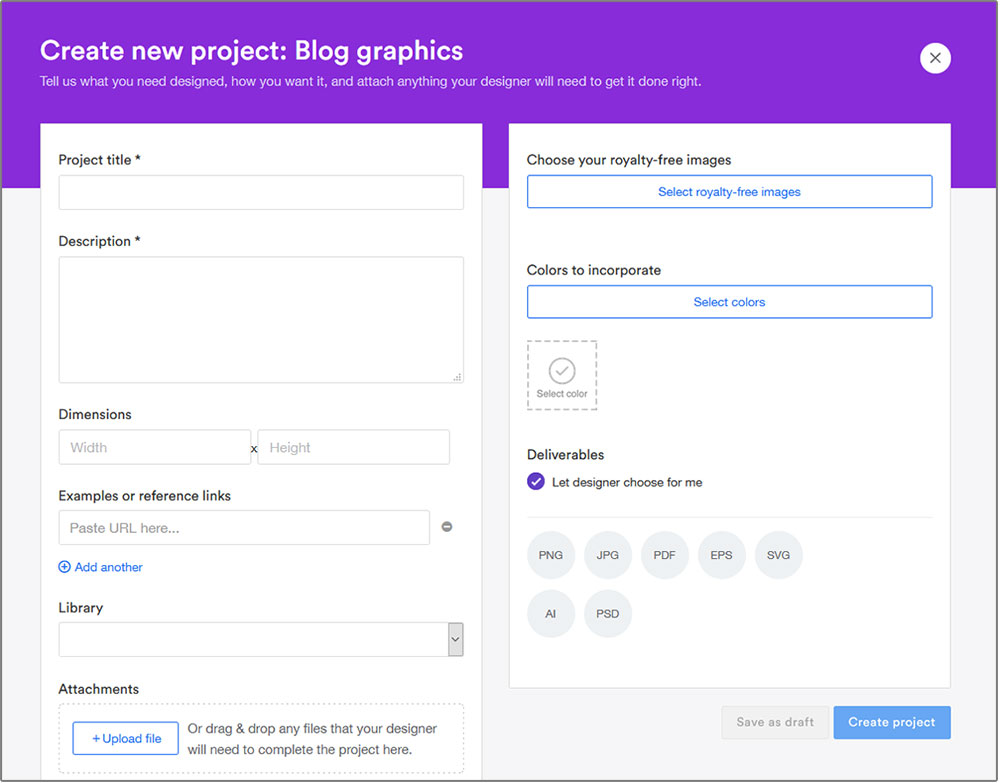 Next, I filled out a short form detailing what I wanted them to design. For those of you who hate long forms, this one from Penji is easy to follow and doesn't ask too many questions. Most of the questions are actually optional so you can be as descriptive or non-descriptive as you like.
My test projects
As a digital publisher, we produce content on a daily basis and always have a need for on-brand graphic design. I created several projects to test how well-rounded Penji is and how they handle both simple and complex requests. A simple banner should be difficult, but can they handle a complex infographic with lots of texts and imagery?
Here are my test projects:
Blog Graphic: Best DSLR Camera Equipment For Beginners
Custom Illustration: Best Vacuum Cleaner Money Can Buy
Facebook Post: Isometric Tech Gadget Graphic
Magazine Print Cover (Owner's Magazine's 2020 May Edition
Despite creating four projects, the entire process was quick and smooth. It only took a few minutes to create them and their internal platform was lightning fast. At this pace, I can see myself submitting multiple projects on their platform with ease.
---
Turnaround Time
I expected at least one draft the next day. What I didn't expect were three drafts ready for review. To give you a comparison, most freelancers and design firms we've hired take several days to submit just one draft.
The designs were surprisingly good considering that it's the first draft AND they had a 24-hour turnaround. After reviewing, I realized how they did it. Every project had a different designer. I wasn't assigned just one designer. It was like having my very own virtual design team.
4. Requesting Revisions
Though the designs were good, I still needed a few revisions. The drafts were turned around usually the same day or by the next day. Their support agent actually told me it will take 24 hours to turn around revisions. The revisions that took 24 hours were typically much more involved.
Overall, revisions were quick. Most came back within a few hours after I submitted them.
My one gripe would be that I prefer to have some sort of real-time chat with my designer or at least have a Zoom call. That's one thing I like about working with my freelancers. Whenever they were online, we could just have a back and forth conversation to get the revisions across. I can't do that with Penji.
Built-in Revision Tool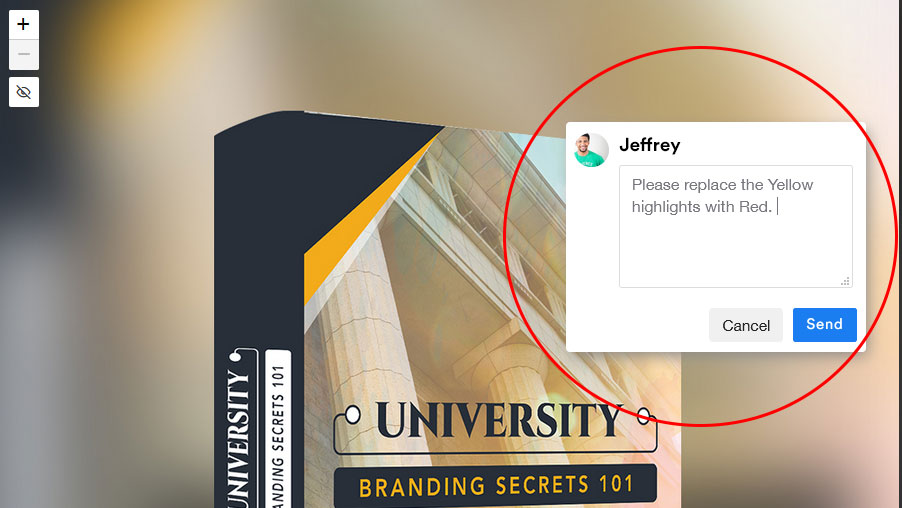 Penji has a built-in revision tool that lets me click anywhere on the design to leave a revision. I found this incredibly useful as it enables me to pin-point what I want to change.
---
The Results
It took about 1 week to go back and forth with revisions and edits for all 4 design projects. At the end of the week, I received the final drafts for all three. Here are the results of the three test projects.
1. Blog Graphic: Best DSLR Camera Equipment For Beginners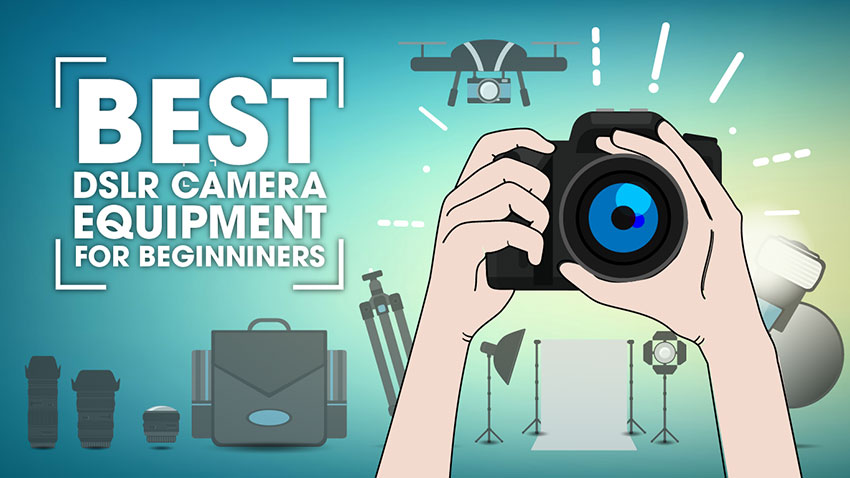 This far exceeded my expectations and will more than do for the blog I'm writing about DSLR camera equipment. I think most designers would probably just stop with 1-2 icons and graphics for this design. My designer decided to add the tripod, three lenses, drone, backpack, and a whole entire stage lighting kit.
I didn't ask for those, but I'm impressed with the quality of the design. No revisions needed. I approved this project on the first try.
2. Custom Illustration: Best Vacuum Cleaner Money Can Buy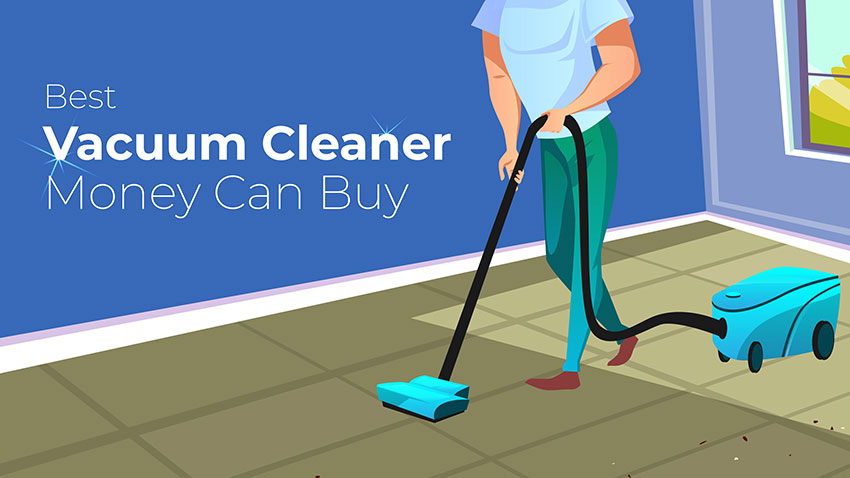 For this project, I asked my designer Kei to do a custom illustration of a man vacuuming his floor. He actually drew it up and sent me a rough sketch first before he started coloring it in. That was an extra layer of care and attention to detail I wasn't expecting. Needless to say, I approved of his drawing and he delivered this draft the next day.
Revision
Everything in this graphic was hand-drawn and then colored digitally. Like the first project, I couldn't think of any revisions except asking him to put the texts "Best Vacuum Cleaner Money Can Buy" on the graphic.
He went the extra mile and designed the text to fit the graphics. See for yourself above. It's details like these that I would have had to harass my freelancer and he would try to nickel and dime me for every revision. Great work Kei!
3. Facebook Post: Isometric Tech Gadget Graphic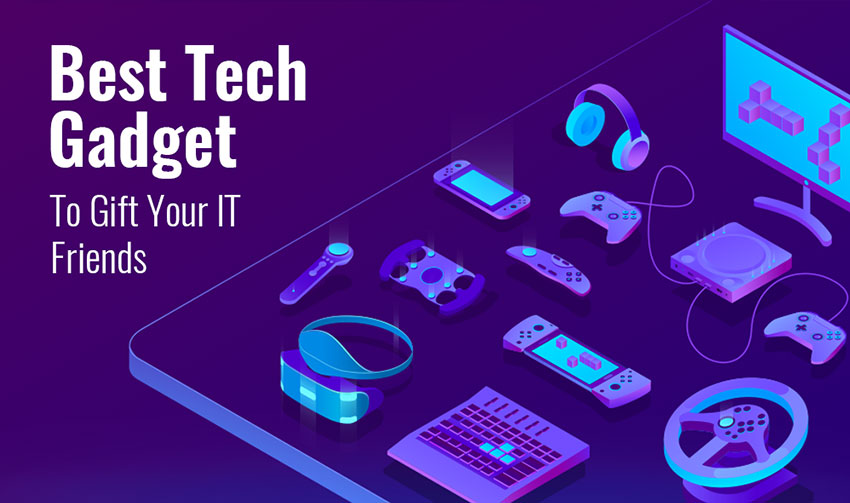 My designer Jave's first draft amazed me because of how much detail he put into this project. I had asked for an isometric graphic with various tech products laid out on an isometric glass plane. I honestly thought my description may have been a bit too vague, but he understood my vision even better than I did.
4. Magazine Print Cover (Owner's Magazine's 2020 May Edition)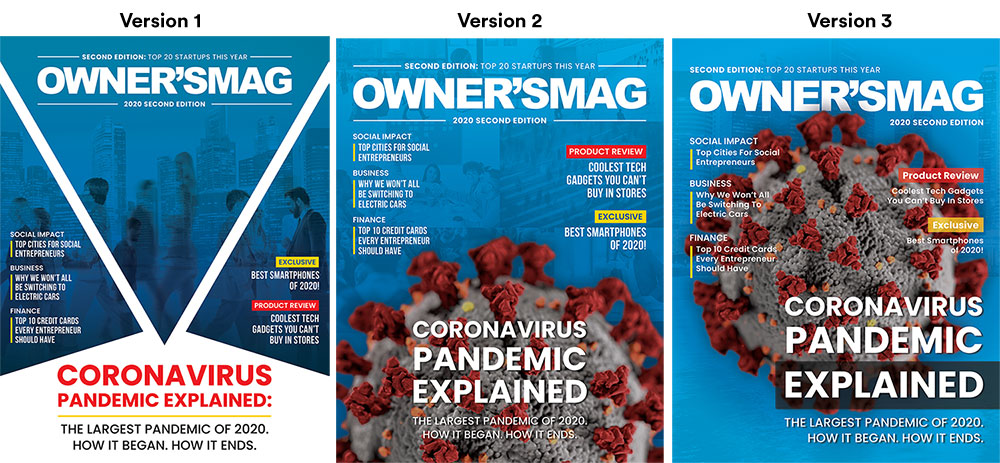 My designer Billie gave me 3 versions of the magazine cover. I don't like version 1 at all. It looks too templated. I personally like version 2 and 3 and left revision notes accordingly. The coronavirus image was entirely her idea and I love it.
Revision
This project took a bit longer than the others because my designer Billie had questions and we had a lot of back and forth. I didn't mind at all since she was asking good questions that I should've included in my design request. Overall, I appreciated the extra time she took to understand me and the project better.
About three days later, I received another draft which blew everything before it out of the water.
---
Reviews From Other Sources
Because you may not take our word for it, here are some of the most recent reviews from other sources:
Jan Kartusek
Jorge Vila
IM Nights
Disclaimer: we receive an affiliate commission when the Penji promo code is used, however, the review is based on our experience.
Graphic Design Tips You Need to Know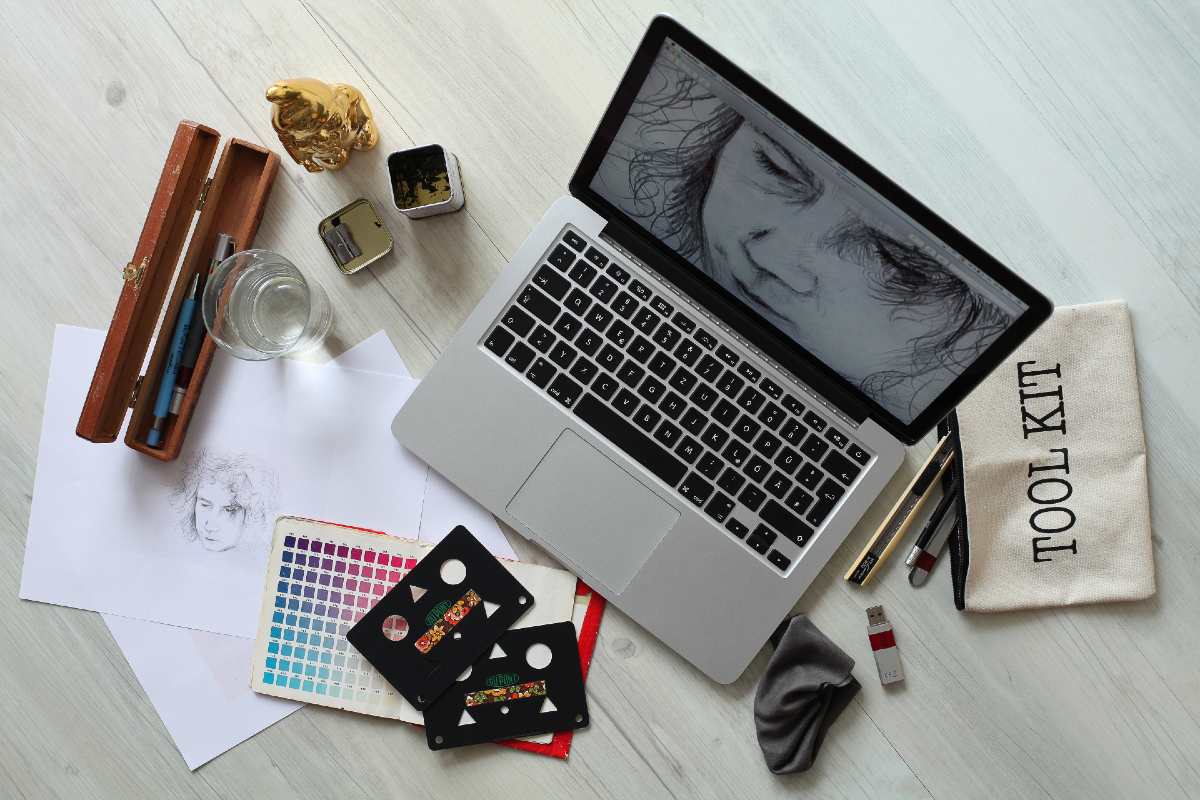 If you're not putting enough effort into your visual branding, there's a chance your brand would be defunct in a few year's time. Sounds harsh? Well, think about this – research by Kinesis says 75 percent of consumers judged a brand's credibility based on website design. That being said, it's vital to know the best graphic design tips to keep your business afloat and thriving.
Stick to a Color Scheme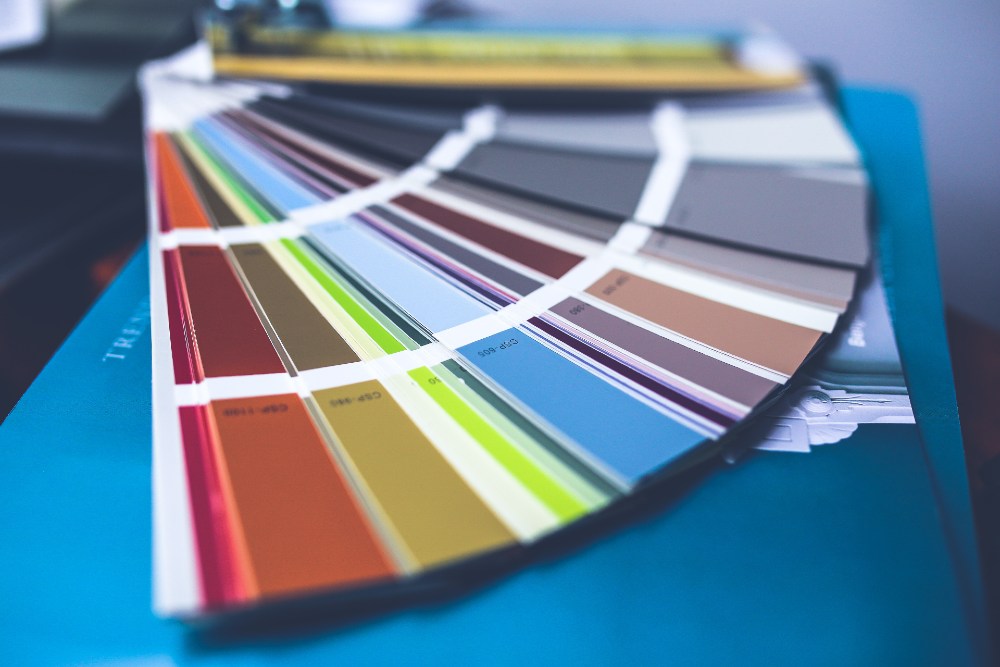 This is one of the most crucial marketing graphic design tips pros swear by. To create a strong visual branding, you need to pick a color palette and stick to it. Resist the urge to overload your scheme with too many hues. Otherwise, you risk making your visual look amateurish and tacky.
If you're having trouble picking a color scheme, consider color psychology. According to this field of study, colors can invoke moods or emotions. For instance, red signifies passion while blue channels peace and calm. Make sure to pick a hue that expresses your brand identity or what you want your audience to feel when engaging with your brand.
Use Fonts Wisely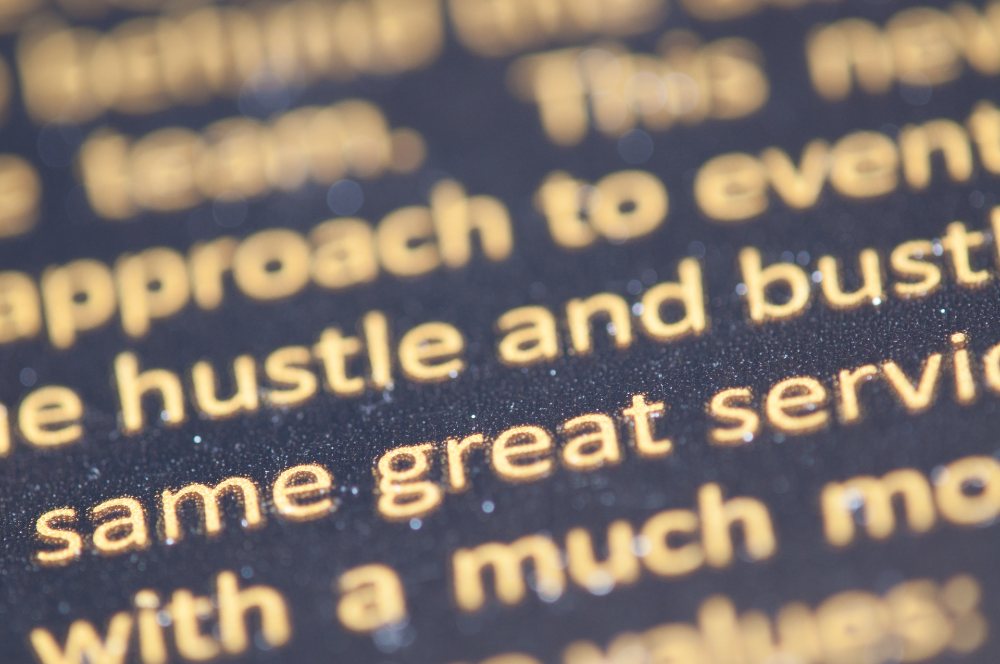 Choosing fonts wisely is one of the graphic design techniques that separates pros from newbies. Without a doubt, one could get excited scrolling down a long list of new and cool fonts. However, too many fonts or using styles that clash against each other can wreak havoc on the visual. The rule of thumb is to never use more than three fonts in one design. 
Also, if you're combining two fonts in one copy, they need to have contrasting differences. For instance, using one serif and one sans serif font is a go-to trick for many pros.
Negative Space is Your Friend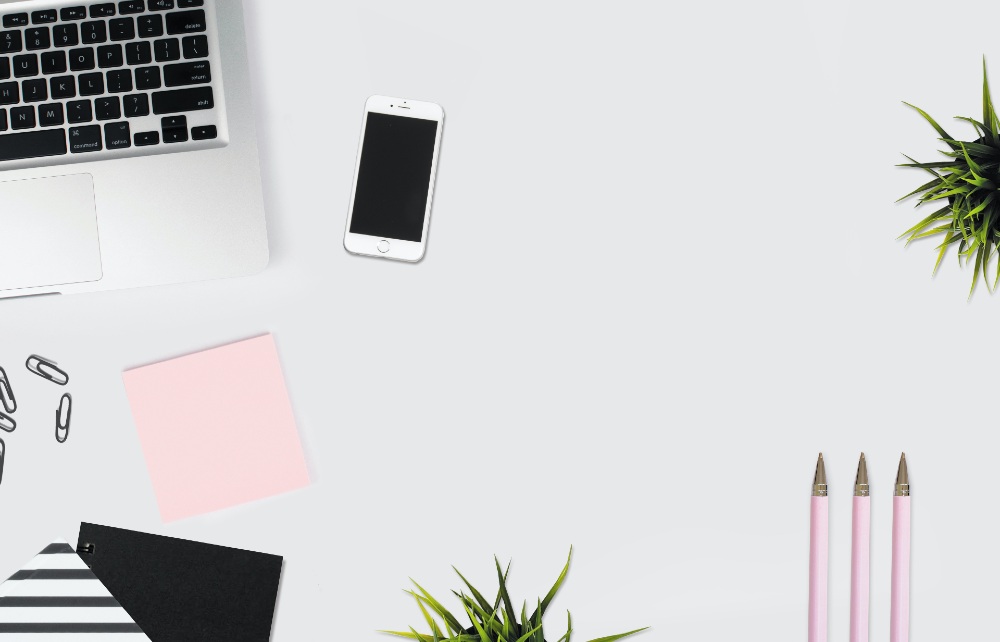 Negative space pertains to the blank area in the design that surrounds the text or image. One of the best graphic design tips for beginners is to embrace negative space and not crowd every pixel with a design element.
But what exactly does negative space contribute to a design? For one, it offers a break to viewers, helping them absorb info better. In addition to that, it also brings the viewer's attention to the crucial parts of the design. That said, not using negative space enough or having too little of it can result in a visual that's too "noisy" for the eyes.
Ask Help from a Pro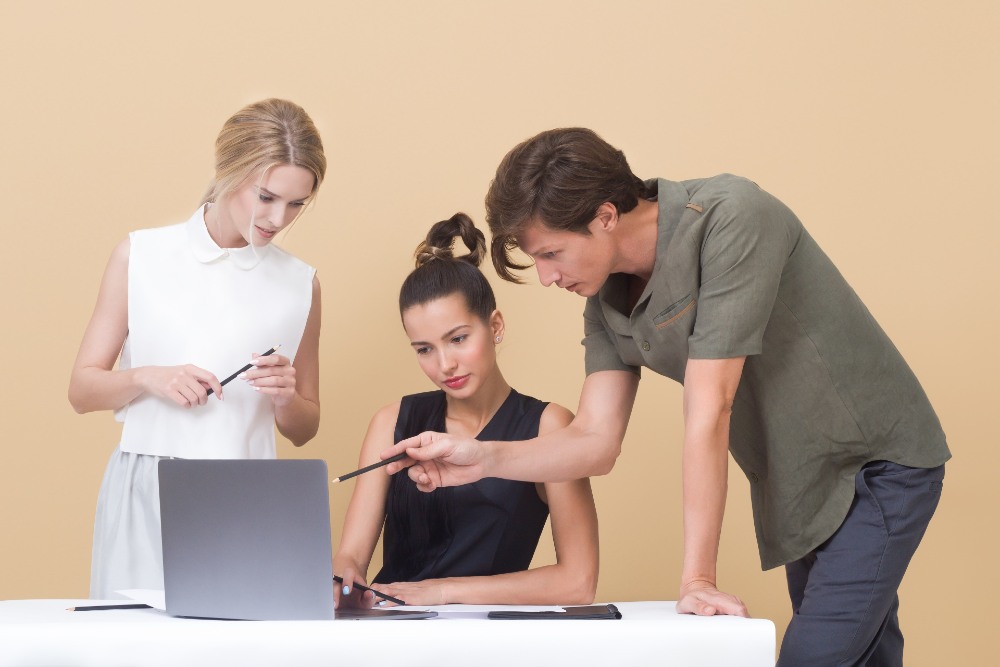 Sure, you can take a pseudo crash course of all of the graphic design hacks out there. But if you don't have the patience to actually put them into practice, then they won't help your brand in any way.
If you'd rather focus your energies on other facets of the business, then it's best to hire a pro to handle the creative work for you. Reputably designers know graphic design best practices by heart, and they can save you a lot of time, money, and effort.
In the end, it's not about how beautiful or trendy your graphic designs are. Instead, it's all about making sure that your visual assets reflect your brand values and let them shine through in every design.