UP Conference In Camden Welcomed Investors And Startups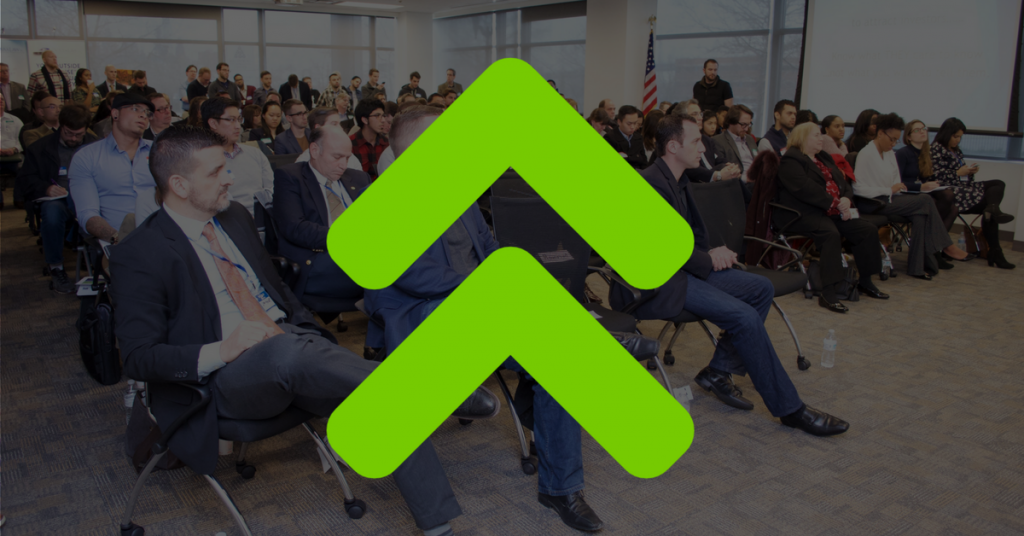 Camden was the place to be this past weekend. Packed with startups, CEO's, and industry leaders, the UP Conference showed a glimpse of the future of Camden, now dubbed City Invincible. Only a few blocks away from the waterfront, with the breathtaking views of Philly's skyline, the UP Conference was in full swing in the Camden Technology Center. The Camden based non-profit, Waterfront Ventures, hosted the event.

Attendees started piling in early in the morning with business cards in hand. Angels, venture capitalists, and startup founders showcased their expertise by sharing stories on how they were able to become influencers in their industry. With opening remarks from Melissa Alam of Femme and Fortune, each speaker was introduced to the stage including Marc Kramer of

Angel Venture Fair

, Chad Stender of

SeventySix Capital

, Robert Moore of

RJ Metrics

, Ted Mann of

Slyce

, Katrina Naidas of

Linked Noodle

, and Melissa Schipke of

Tassl

. Adam Woods of

Camden Printworks

, one of the sponsors of the event, did a live demonstration of silk screening and gave away t-shirts with the words "City Invincible" to attendees.The event brought attention to the growth that is happening in Camden. The audience was diverse with a majority being millennials from the Philly and South Jersey areas. New coworking spaces, like

Waterfront Lab on Market Street

, are popping up throughout the city and quickly filling the slots with startups and small businesses. A happy hour at

Cooper River Distillery

was provided after the conference, where people were given a chance to unwind and chat with some of the speakers in a relaxed setting.Reception to UP Conference was highly positive and beneficial for those in attendance."We met at least 4 potential investors, a potential corporate partner, a writer who is going to write a story on us, a couple of potential service providers and many other people who are enthusiastic about what we are doing. I will also be meeting with a recent college grad to help mentor them on their career and they will provide me with a sounding board (they worked at a VC firm as an intern)." - David Wagstaff of

Alfrea

"It was a wonderful opportunity to learn more about the Waterfront and the growing companies in the area. I certainly met many smart and nice people!" - Karen DeSantis of Karen DeSantis MarketingWaterfront Ventures is at the forefront of bringing innovation and startups to this city. There are already rumors of a future event happening this Fall with the same goal of providing networking opportunities and presenting a new side to Camden, City Invincible. With the success of UP Conference, the rumored upcoming event will open doors for many who are looking to network and succeed in their aspirations.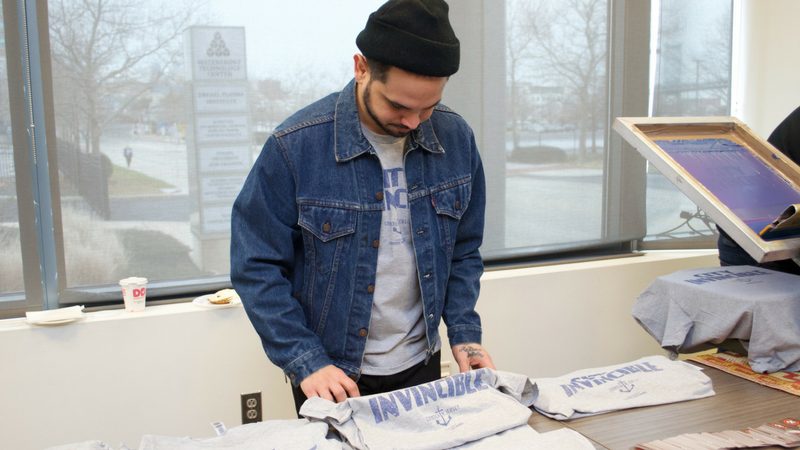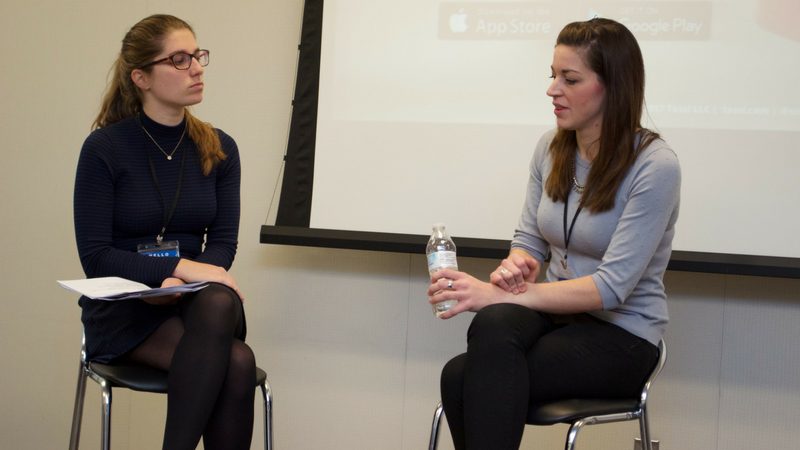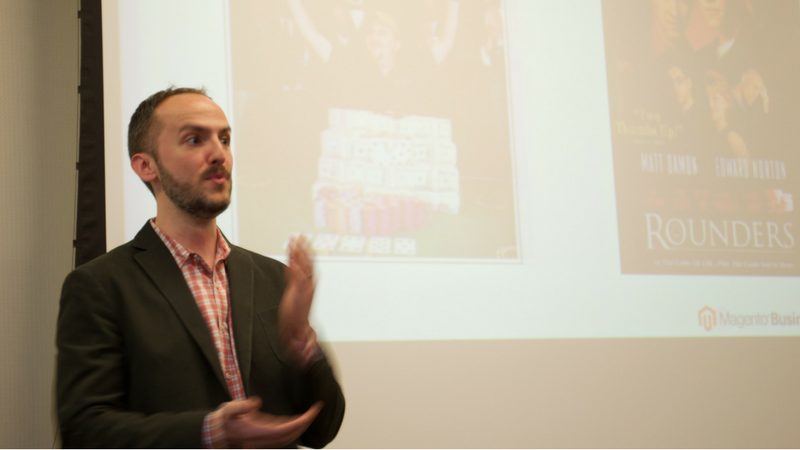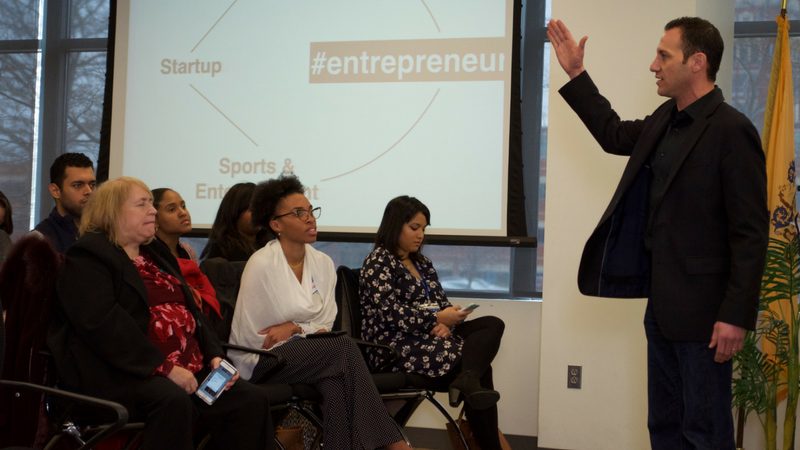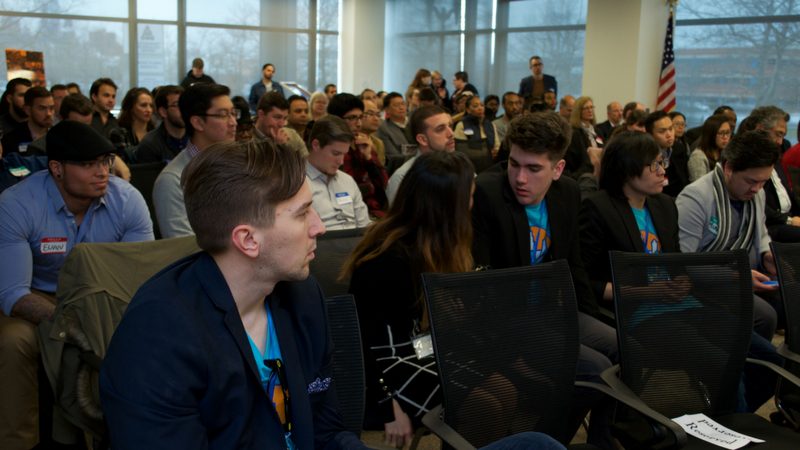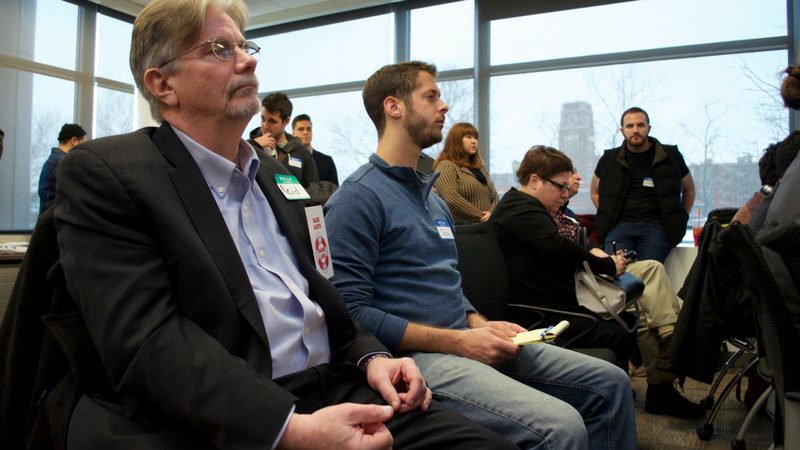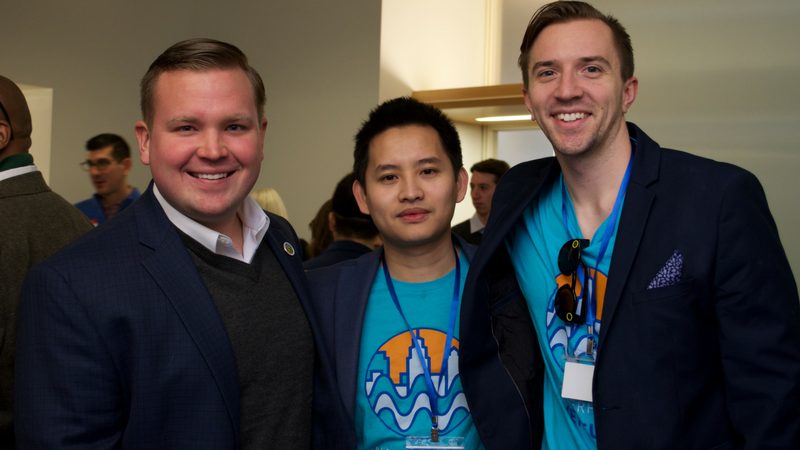 Interview with a Street Artist: Joe Mangrum, the Sand Painter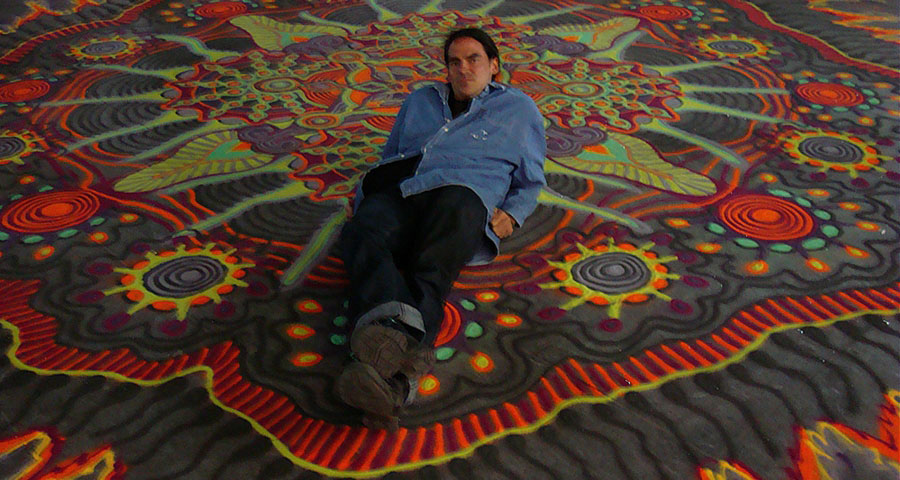 While walking through any given park in New York, what type of creative would you expect to encounter?  There are all the predictable performers such as guitarists, perhaps a living statue, and of course the young break dancers bouncing around the halls of subway cars or gathering crowds in the park before jumping over some poor tourist's kid.  No one would be surprised to see these type of performers in any given city in America. What about someone who pours sand on the ground? No... not a sandcastle.  What if you walked down the street and saw something like this: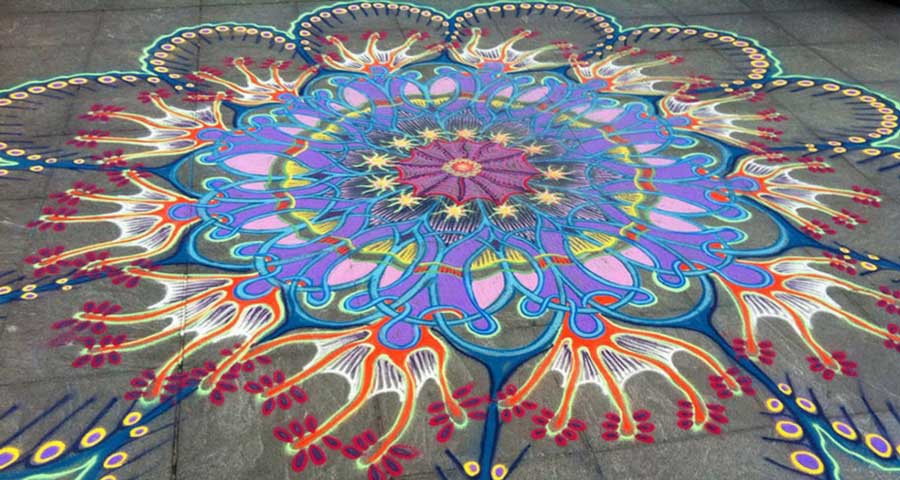 This insane and psychedelic pattern is what I saw one day walking through Washington Square Park while looking for the world's largest Corgi Meetup (that's a story for another day).  Above the geometrically complex shape growing on the ground, I saw a man hunched over his hands dusty with grains of many colors, adding more orbiting patterns to the piece. His name was Joe Mangrum. Joe makes some badass pieces of temporary art, fragile patterns that most often take the form of intricate mandalas.  Here's what he had to say about his experiences as a street artist:
1.  When we met you mentioned you've been doing this for 6 years now.  What were you doing before and at what moment did you decide you would do this full time?
I've been making art pretty much all my life and found my signature style about 1994, art has never really been a choice but a necessity and I worked various gigs in between art projects up until 2009 after I had moved to New York, determined to make it work.  It was then I started colored sand paintings in public and that gave me the bread and butter token making art on a daily basis without taking outside work.  Full time has always been the goal, and now its just managing bigger projects within that framework.
2.  Which do you like better and why: creating art in a studio or creating art in public spaces like Washington Square Park?
I like both for very different reasons. The public space allows for an interaction in real time with people who are not necessarily the type that go to art galleries, they have spontaneous reactions that are real insightful in ways, they inform me and feed me with lively discussion, on the flip-side there are plenty of people that are just walking on their phone and not paying attention that can be destructive to such a delicate work.  The studio offers the freedom of time.I can spend as long asI want on a single piece of work...  you just can't go that deep and make changes with the limited time set by the sun wind and weather in the public space. Its gotta be swept away when I leave for the day.
3.  While working in public spaces, what was your best/most surprising experience?
I have had some people get emotional over the years but one time went furthering a person came up and said that I had saved their life?  Upon further inquiry they said they were suicidal and for six months had come out to see my work before working up the courage to speak to me, it gave them hope, and it hit me in a profound way, that my work over so many years may have that sort of impact on so many unknown people, its a little scary and at the same time humbling.
I can't say any one instance is the worst, but being in public a lot you are vulnerable to whatever comes your way on any given day.  People can be rude and entitled or just plain oblivious, the cumulation can get you down at times.  Occasionally there is a mental unstable person you have to deal with and I just do my best to use non-violent communication to defuse and deescalate any potentially crazy situation, its sad, but it makes me feel good that I've honed these skills enough handle some potentially violent people over the years who just don't have their world in the place they want it.
5.  How much would you say you earn from tips on average while working in public? 
Its really irrelevant,  I survive in NYC.
6.  Tell me about a time when your work was destroyed
 Its usually by a strong wind as the rain is much more predictable, the worst is when you are working on a very hot day its relatively calm but no-one is out as its just too hot... then as the people emerge out of the air conditioning in the early evening, a huge wind will sometimes gust up and destroy the work, leaving little opportunity to make the daily bread. 
7.  Tell me why you feel compelled to create
I create because it teaches me something new about myself about the world on a daily basis…   there is a lot of knowledge to be gained by my process still.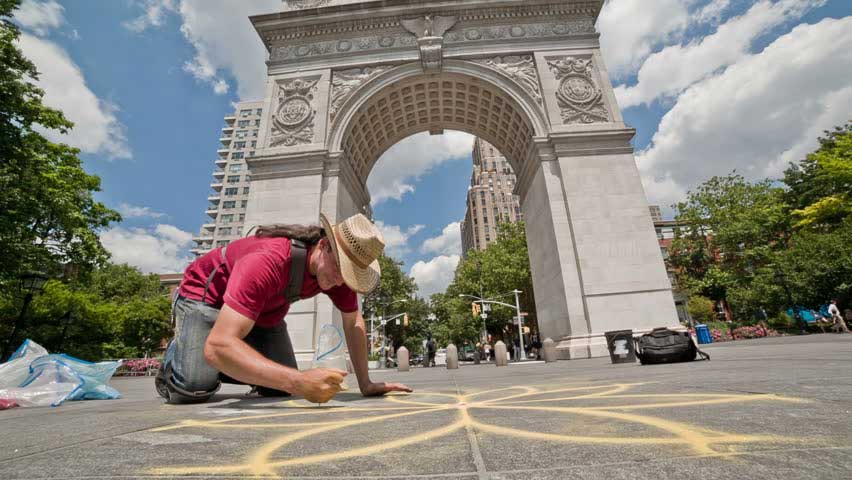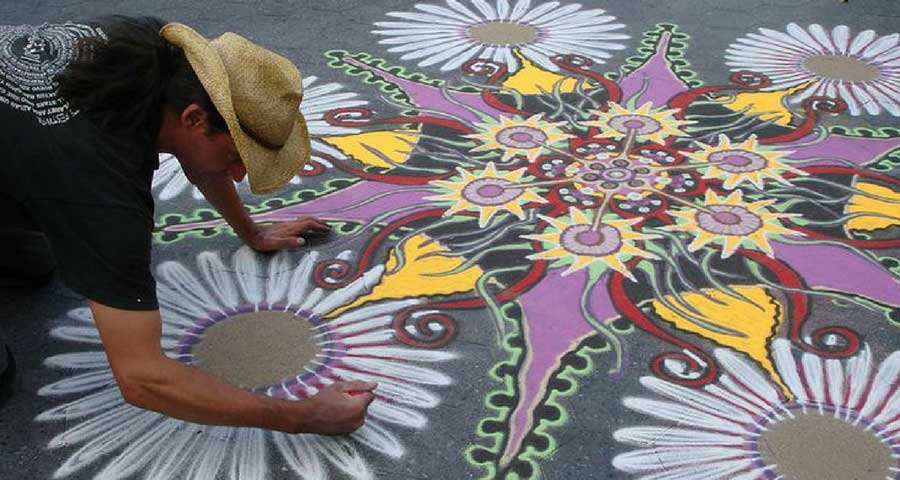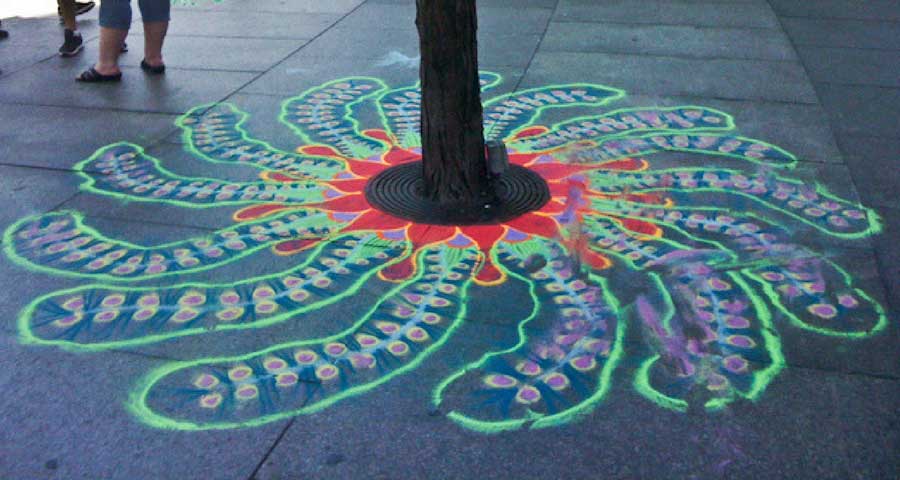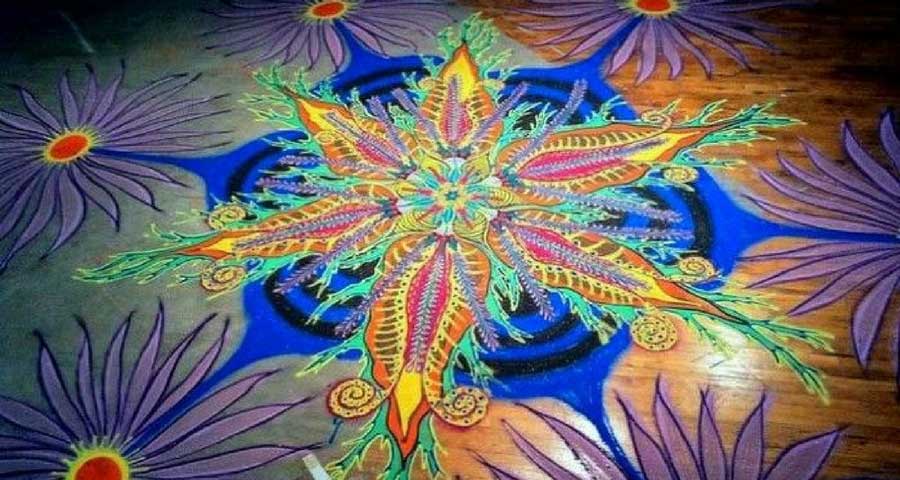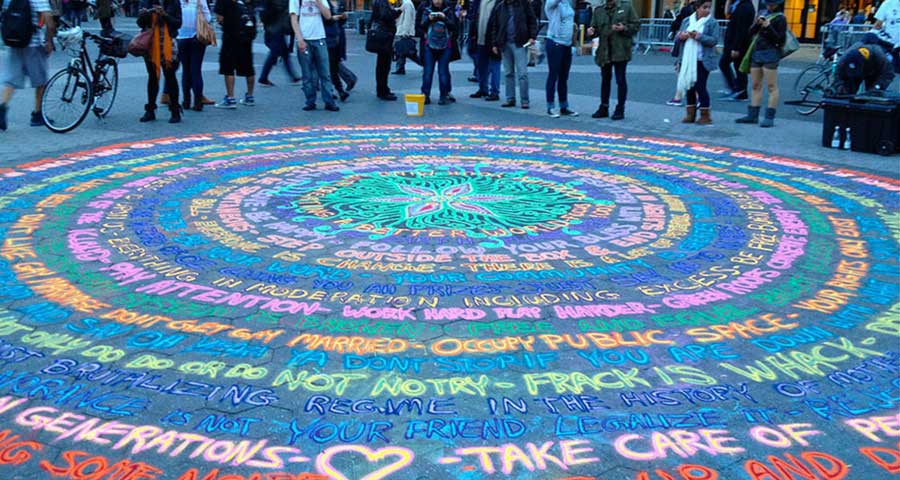 Otakon Welcomes Writers Roland Kelts And Frederik L. Schodt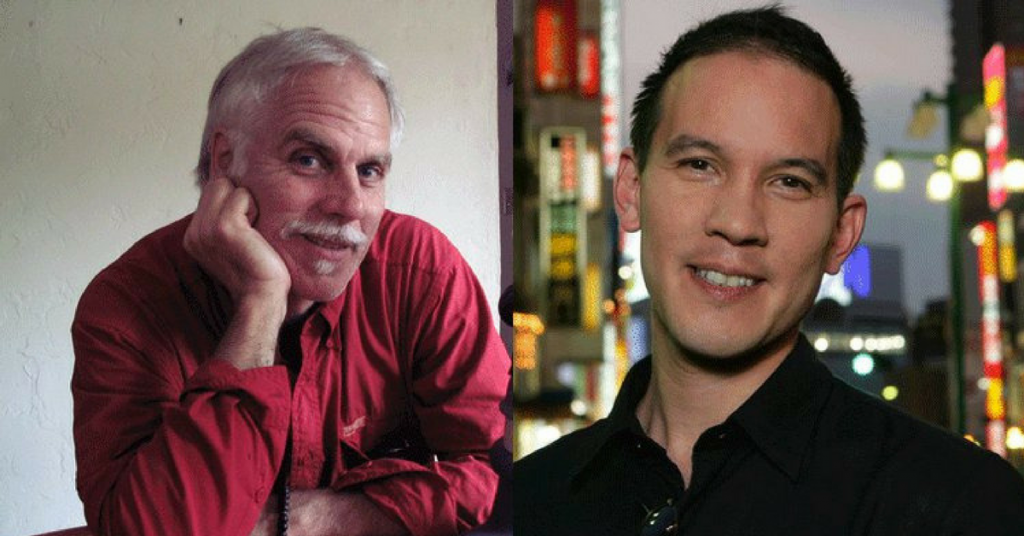 Roland Kelts, author of Japanamerica: How Japanese pop culture has invaded us, and writer, translator, and conference interpreter, Frederik L. Schodt have both joined as guests for Otakon 2017. Fans of the writers were thrilled for their appearance at the convention, as they share their most popular and influential works. Frederik writes exclusively on pop culture, technology, and history, while Roland is currently a 2017 Nieman Fellow in Journalism at Harvard University, where he is currently working on a new book. Both Frederik and Roland are devoted writers, with similarities in expressing Japanese culture in their writings.

While living in Tokyo and New York City, Roland writes for a variety of well known publications that includes, "The New Yorker, Time," "The New York Times," "Harper's Magazine," "The Christian Science Monitor," "Newsweek Japan," "The Los Angeles Times," "The Yomiuri" and "The Japan Times," and is an authority on modern Japanese culture and media. His writings are spread throughout, though his recognition are from Japanese fans especially. Likewise, he is a frequent commentator on CNN, NPR, NHK and the BBC. With additional lectures for TED Talks in Tokyo and The World Economic Forum in Tianjin, Roland is looking for various opportunities to share his work, in order to spread awareness to the Japanese culture.Otakon is an annual celebration of Japanese and East Asian popular culture, with a title of holding in one of the largest gatherings of fans in the United States. In the celebration of anime, manga, video games, and especially music from the Far East, Otakon attracts like minded fans. Created from devoted fans for fans, the staff is directed by an all-volunteer, unpaid staff. The conventions are solely for the purpose of celebrating and sharing Japanese and East Asian cultures.Frederik is best known for his many works on manga that includes, "Manga! Manga! The World of Japanese Comics" (1983), "Dreamland Japan: Writings on Modern Manga" (1996), and "The Astro Boy Essays: Osamu Tezuka, Mighty Atom, and the Manga/Anime Revolution" (2007). He has won numerous awards for his talent in the past as a result. In 2009 especially, the emperor of Japan awarded him the Order of the Rising Sun, Gold Rays with Rosette, for his success in introducing Japanese popular culture to North America. His most influential work gave recognition to both him and to what Japan has to offer. As of recently in 2013, his book, "Professor Risley and the Imperial Japanese Troupe: How an American Acrobat Introduced Circus to Japan—And Japan to the West," won the Circus Historical Society's Stuart Thayer Prize. Doing so, for the last three years, he has served on the executive committee of the Japan International Manga Award. Additionally, he is an active translator and has worked on many well-known manga series, as well as novels including Yoshiyuki Tomino's "Mobile Suit Gundam" trilogy. Frederik has been involved in spreading Japanese culture and will continue as he attends Otakon 2017. The convention holds determined fans who wish to express their culture with other similar people. In Otakon 2017, writers Roland Kelts and Frederik L. Schodt are invited to continue the tradition. All while cementing their writings and work to Japanese culture, the awareness can now be shared in North America.

Otakon will be continuing their gatherings next year on August 10-12 at the Walter E. Washington Convention Center, Washington D.C.
Stan Lee Of Marvel Comics: His Legacy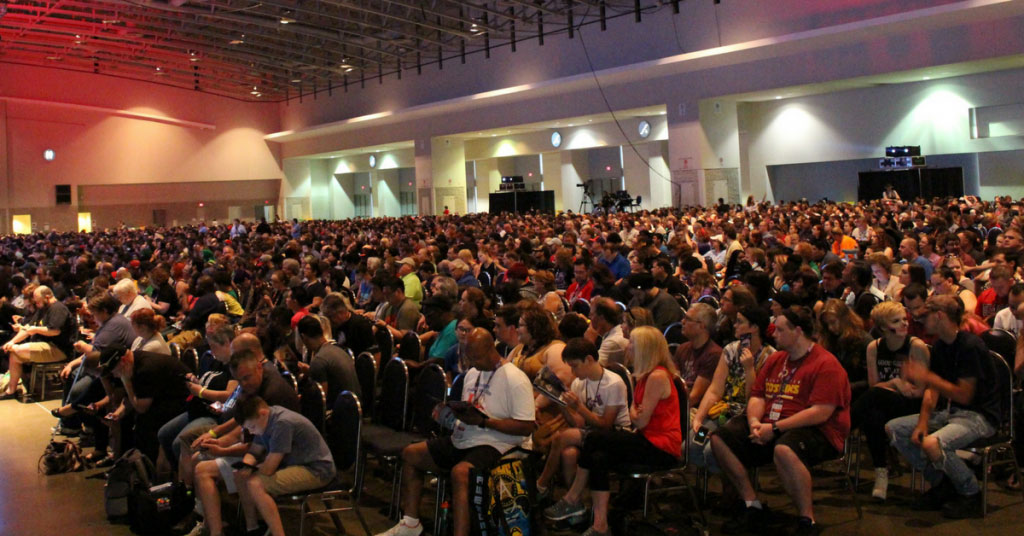 Best known as the creator of the popular franchises Spider-Man, Daredevil, Doctor Strange, and more, Stan Lee headlines at Awesome Con at the Walter E. Washington Convention Center in Washington D.C. There are rumors that this will be one of the last cons that he will be attending, making it one of most exciting moments for attendees. At 94 years old, Stan Lee is an icon for comic book fans, uniting everyone with the power of his imagination.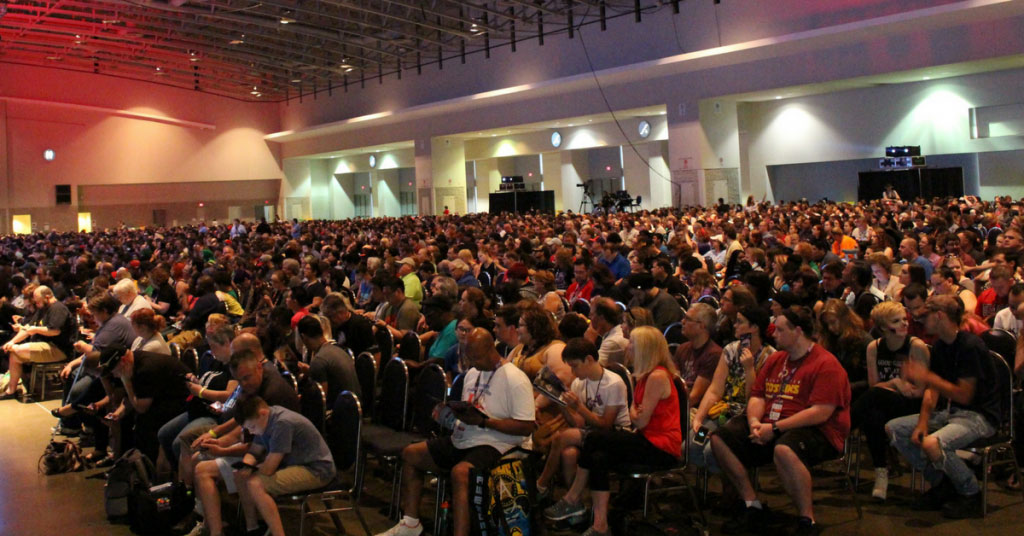 The crowd eagerly waits for Stan Lee to make his way to the convention center. On Sunday June 18th, Father's Day, Stan Lee graced the stage to a packed room filled with hundreds of fans wearing Marvel t-shirts and dressed in their favorite characters from comics, movies, and video games. As he walks onto the stage, the crowd erupts in applause and cheers. To some, he played a role as a father figure, guiding children and young adults to do good and essentially make the world a better place. During the panel, Stan Lee answers questions from fans about his career and Marvel. Attendees lined up to the mic to ask a few questions that we might have all been wondering.If you've seen any Marvel movie, you may notice Stan Lee making an appearance from being a hot dog vendor in "X-Men" in 2000, to a wedding crasher in "Fantastic Four: Rise of the Silver Surfer" in 2007, and even an animated cameo in 2014's "Big Hero 6." When asked what his favorite cameo was, he responded, "My favorite was the one...um...Thor." He chuckles, "And my favorite, I don't know if you've figured it out yet, was TWO SCENES!" The audience was loving it.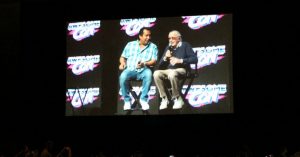 Stan Lee mentions how comics use to receive very little respect and now are some the most sought out books. The public's perception has changed a great deal over the years. At the panel, he spoke highly of his late partner Jack Kirby, who he calls "King Kirby." Together they created the Fantastic Four, a team of characters including Mr. Fantastic, the Invisible Woman, the Thing, and the Human Torch. Stan Lee comments on the creation of each character, "What it is when you write something is you make the characters as interesting as you can." He has a great appreciation for The Incredible Hulk and describes him as a lovable monster, but was not sure if Marvel fans and readers would like him as much as he does. Judging by the success of the franchise, he did not have to worry as much as he did. He also spoke highly of the teen geek superhero, "The one character I was very, very sure about was Spider-Man." Over the years, Stan Lee was able to create an entire universe filled with powerful characters and superheroes that impacted the lives of several generations.The ultimate goal for Stan Lee was to create a world where everyone feels included and having fun. You can tell that is an important aspect in his work when he says, "I want to teach people that we're all the same." It is no surprise that Stan Lee will be receiving this year's Disney Legends Award on Friday July 14th alongside Oprah Winfrey, Jack Kirby, and Mark Hamill. The award goes out to those who have contributed to Disney's legacy. He will also be the Grand Marshal with Mark Hamill the first day alongside Disney characters and a live band.

Stan Lee has taught us many lessons, including, "With great power comes great responsibility." We have the power to promote change and do our best to make society a better place. His characters always appeared flawed in their everyday life but still tried to make the world better for those around them. Especially when it comes to X-Men, Stan Lee has taught us that we are not all that different. Though they had superpowers, they used it for others and not for personal gain. He imagined the Marvel Universe for us, but the stories will influence more generations to come.