How To Spend Less Time On The Internet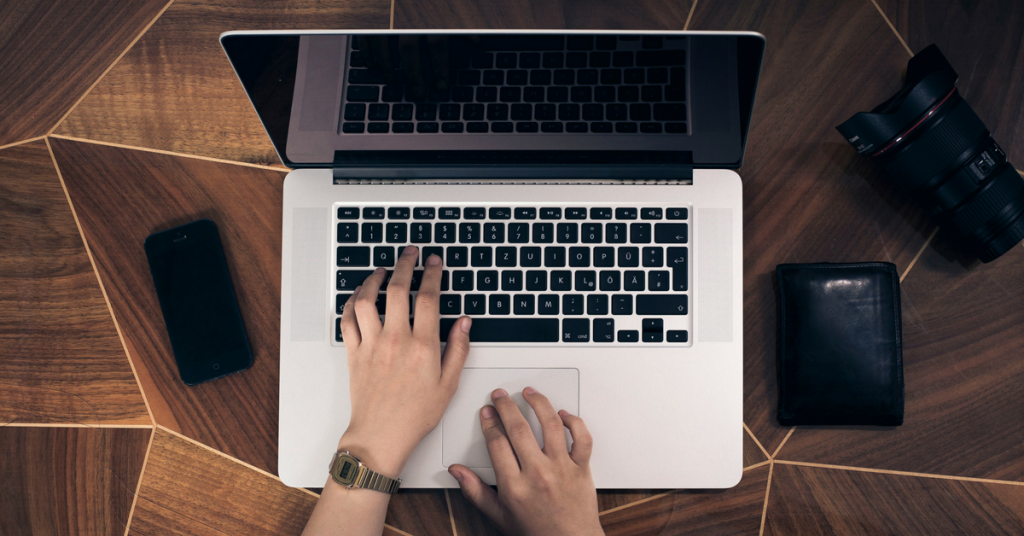 In the age of technological revolution, people have become completely reliant on high tech gadgets like laptops, tablets, notebooks, and mobile phones. You can be online anywhere, anytime. So, virtual socializing has become predominant in one's life. The Internet is not only helpful for studies and work, but also a great medium for shopping, socializing, and entertainment. Because it is so engaging, more and more people are getting hooked to its benefits, and sometimes they lose some precious moments of their life to the Internet. Here are some tricks to take you out of this web and enjoy your real life.
Keep track of your surfing time
If you want to cut the span you spend on the internet, keep track of your surfing time. You need the internet for your school or college projects, office work, and some time for socializing. Do not convince yourself that you need an entire day for these activities. Check how much time you need to check and compose important emails. Keep note how much internet you consume for your profession. Now you know how much time you spend browsing the internet without any goal. You may be surprised to notice that you waste at least 2 hours of your day on social networks. If you can keep a fixed time for social networking, you would naturally spend less time in front of your computer screen.
Take regular breaks
Remind yourself that sitting with your smartphone or laptop and constantly internet surfing is not good for your health. It can lead to regular headaches and eye problems. If you get a short break from your work, do not immediately log onto Facebook. You can go out for some fresh air. Try to keep an engaging book near you. Read for 10 minutes when you have a break. You can also call your friend. It will refresh your mind and you can concentrate on your work more effectively. Make a routine for yourself. If you spend 2 hours in front of the computer screen, try to keep 15 minutes more for your evening walk sessions.
Block the addictive sites for some time
When you know which sites consumes most of your time, you can block them temporarily. Most browsers are equipped with apps that can temporarily block some sites. You can also install add-ons to block the access of distracting sites. When you cannot visit those sites, you will naturally reduce your internet surfing time.
Time for some offline activity
Some interesting hobbies can help you reduce your time on the internet. You can keep a pet. Taking it out for a walk regularly can keep you occupied for some time each day. Call your long-distance friends instead of liking their photos on social networks. You can also learn to play drums or guitar. These activities can keep you refreshed.
Move your devices
Try not to keep your laptop or notebook in your bedroom. Your sleep cycle gets disturbed when you spend more time on the internet at night. If you have a habit of checking Facebook and Instagram after waking up in the morning, keep it far from your bed at night.
Best Equipment To Add To Your Home Gym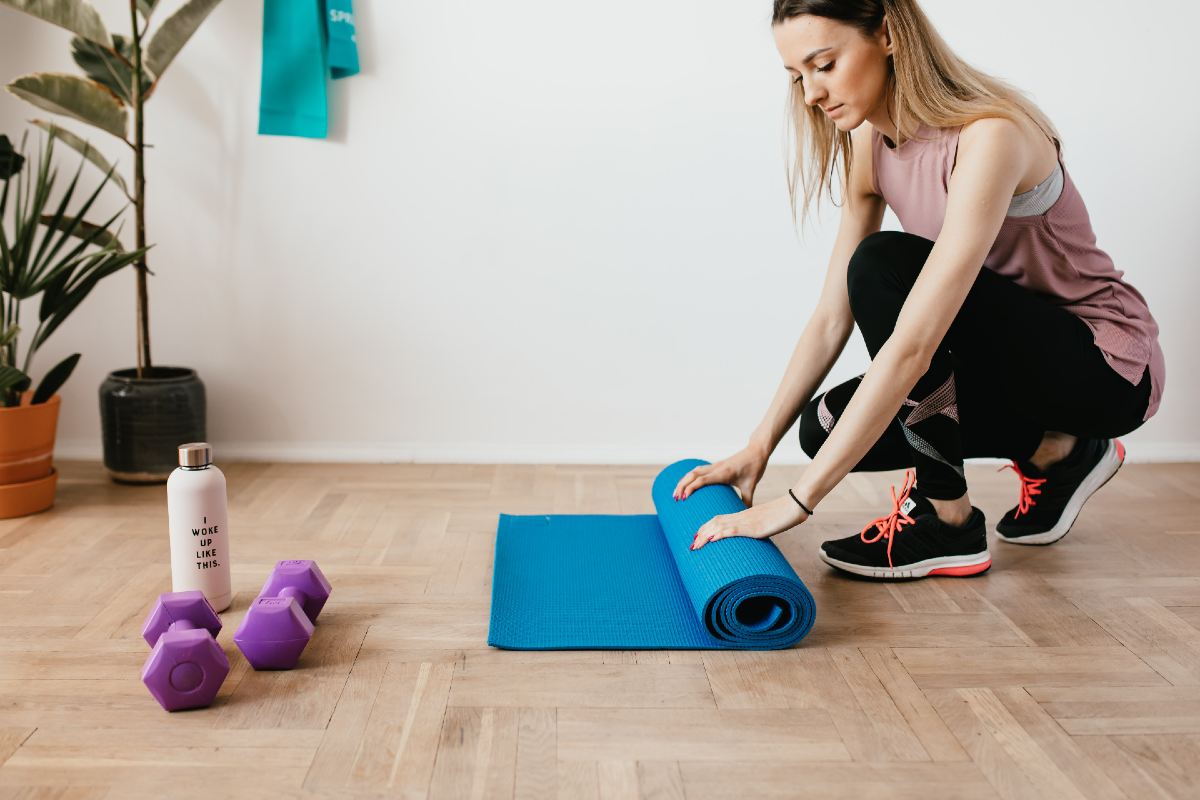 Due to the pandemic, many regular gym-goers and fitness buffs have had to settle for a home gym set-up. To maintain physique and not lose exercise progress, they'll need the best equipment at home. In this article, know the 15 best home gym equipment for any workout and fitness level.
For those who have yet to start their fitness journey, all the equipment included here is beginner-friendly too!
1. BWSS Adjustable Dumbbell Core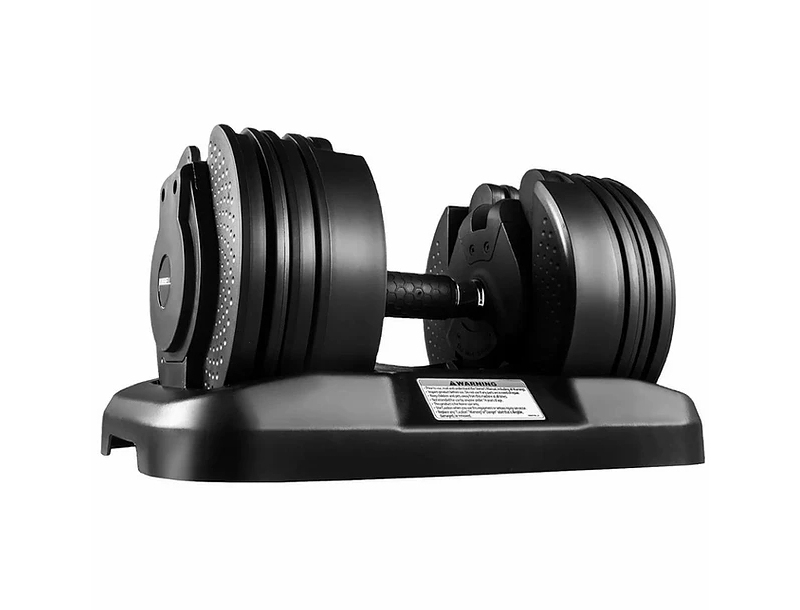 Dumbbells are a great way to strengthen your upper body and tone your muscles. But as you move up a weight, you'll need a new set of dumbbells. It can become expensive if you buy individual dumbbell weights.
You can save money by purchasing something like the BWSS Adjustable Dumbbell Core. Basically, by using this dumbbell, you can simply adjust the weight without needing iron plates or free weights. It's why many consider this one of the best home gym equipment.
The weights range from 5 lbs to 45 lbs.
Price: $399
2. Power Block Pro 50 Series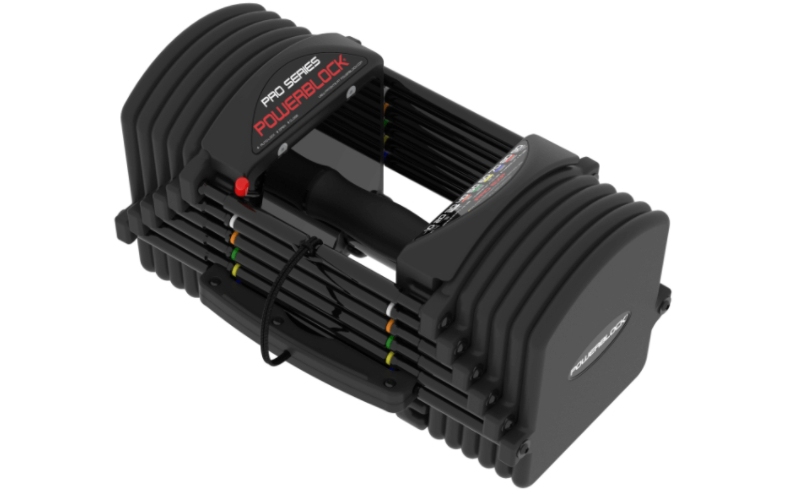 Here's another dumbbell you can use at home. Like the BWSS one, the Power Block Pro 50 Series is adjustable. It also has an auto-lock function keeping the weights in place. This one has more increments than the BWSS as you can do some curls or lifts up to 90 lbs.
Price: Starts at $439
3. Yoga Zeal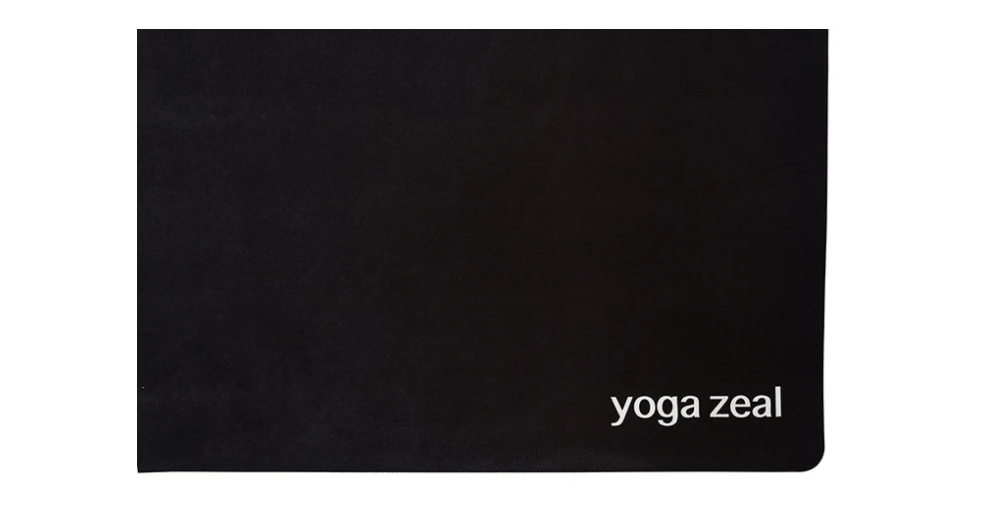 Even if you don't do yoga, a yoga mat is necessary for most workouts. But you need a non-slip yoga mat whenever you're doing push-ups or lunges. And any of the Yoga Zeal mats would do just the trick. Whether you're doing hot yoga or an intense workout, you'll have much more grip on the mat even when you're sweating.
Aside from that, it uses eco-friendly and biodegradable materials too! To care for it, you can either hand wash it or use a washing machine.
Price: $79 to $145
4. TRX All-in-One Suspension Training Fitness System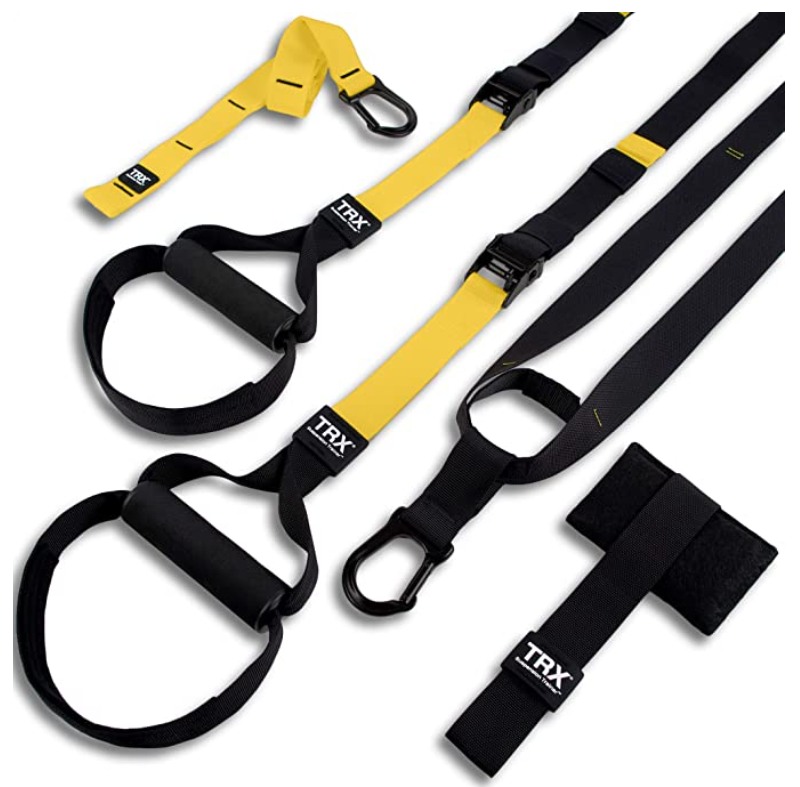 The TRX All-in-One Suspension is ideal for any workout. Anyone can use this equipment, from beginners to fitness buffs. It improves movement and strength. Plus, it can tone your lower and upper body and core. You can even do some resistance training using these.
Many consider this one of the best home gym equipment because of its portability. As for safety usage, they have locks that will ensure you won't slip while you do any workouts.
Price: $169.95
5. Fit Simplify Resistance Bands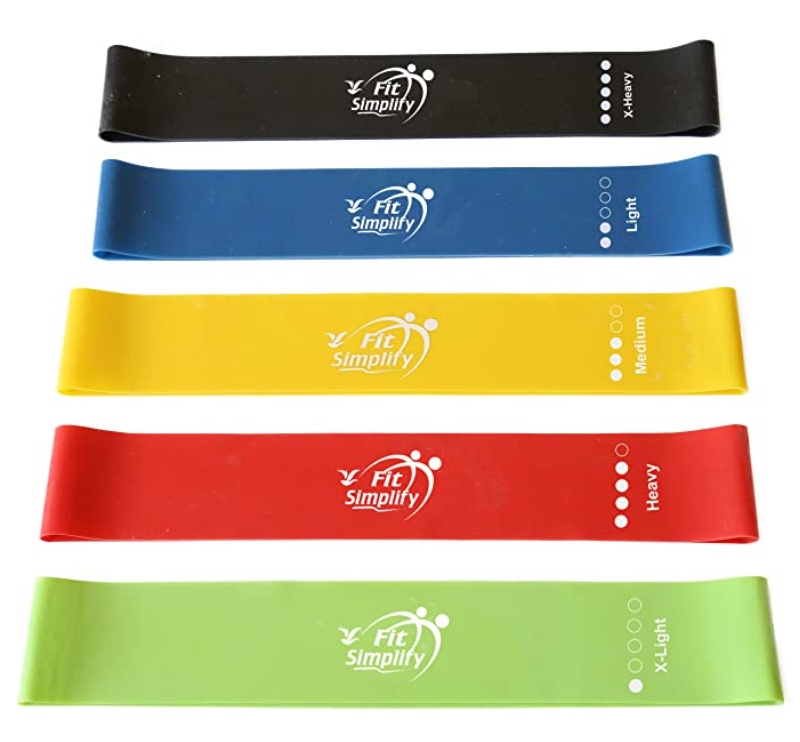 Many reviewers rave over the Fit Simplify Resistance Bands. Not only is it inexpensive, but it is also sweat, snap, and stretch resistant. So, you can expect to have this for a long time. It's also lightweight, so you can workout anywhere. Plus, it's also comfortable on the skin.
A set on Amazon comes with five resistance bands ranging from extra light to extra heavy. The set comes in handy as you work towards better control and strength as well.
Price: $7.95 to $10.95
6. Crossrope Get Fit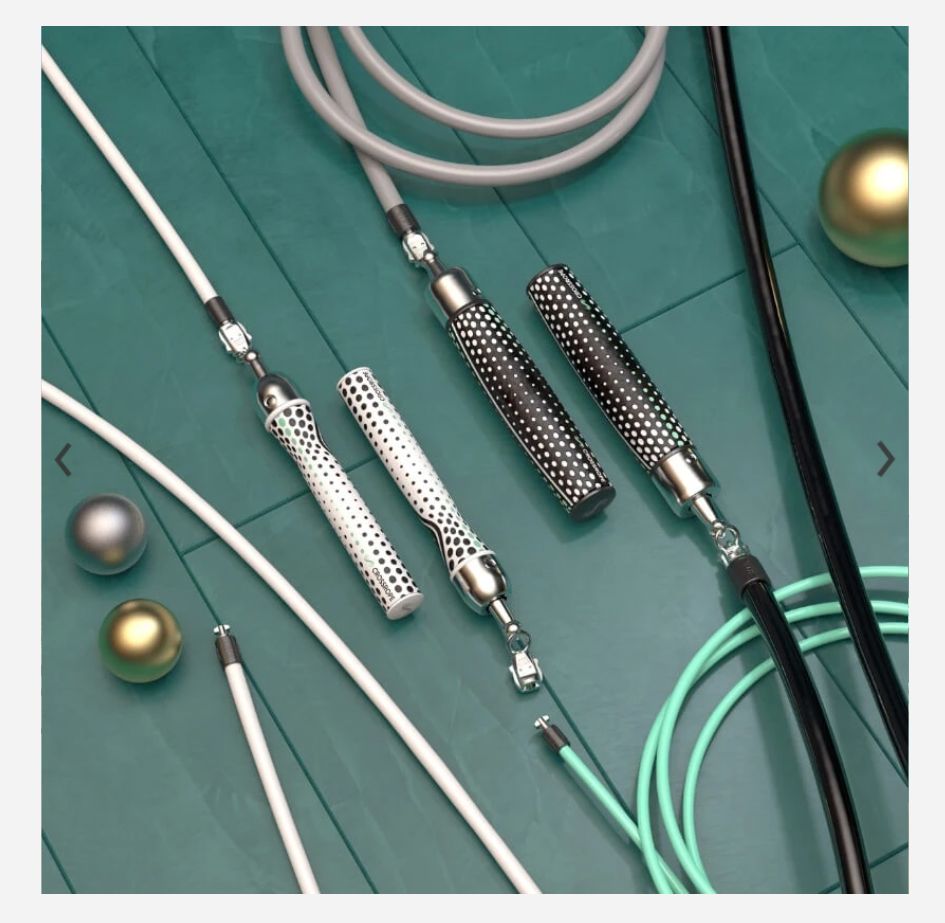 What makes Crossrope Get Fit different from others is it has a clip system. This means you can switch between different weighted ropes. And unlike the fabric ones, you won't have to worry about tangles with the Crossrope Get Fit set. It's all because of the steel cable. That's why many consider this as one of the best home gym equipment pieces to own.
You can buy your Get Fit set on the official website. Make sure to choose the right length for your height, which you can do before adding it to your cart.
Price: $238
7. Theraband Exercise and Stability Ball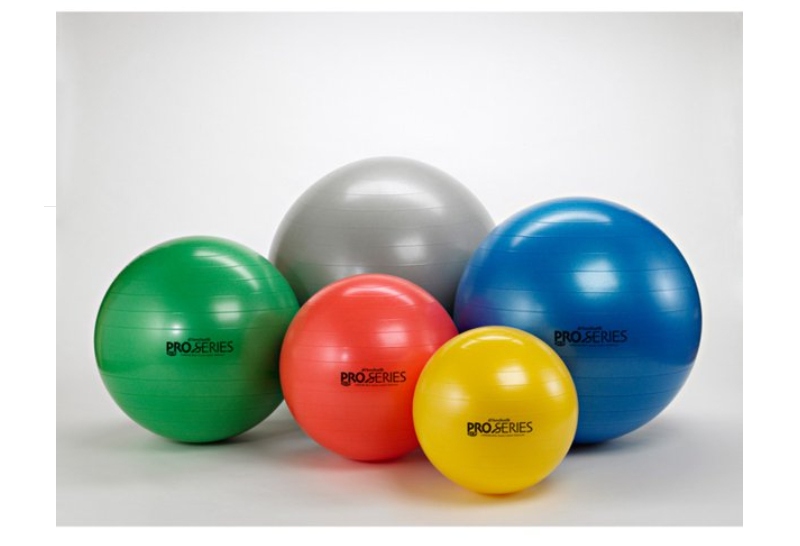 An exercise and stability ball is useful in core workouts. Plus, it improves your posture and mobility. As such, many love using the Theraband Exercise and Stability Ball. It does the job and won't deflate quickly as compared to its competitors. You will need a pump once this gets delivered to your home.
Also, the exercise ball can double as your office chair at home. It engages your core while you work. At least if you can't spare a few minutes to workout, the ball can give you the exercise you need for the day.
Price: $29.95
8. AmazonBasics Medicine Ball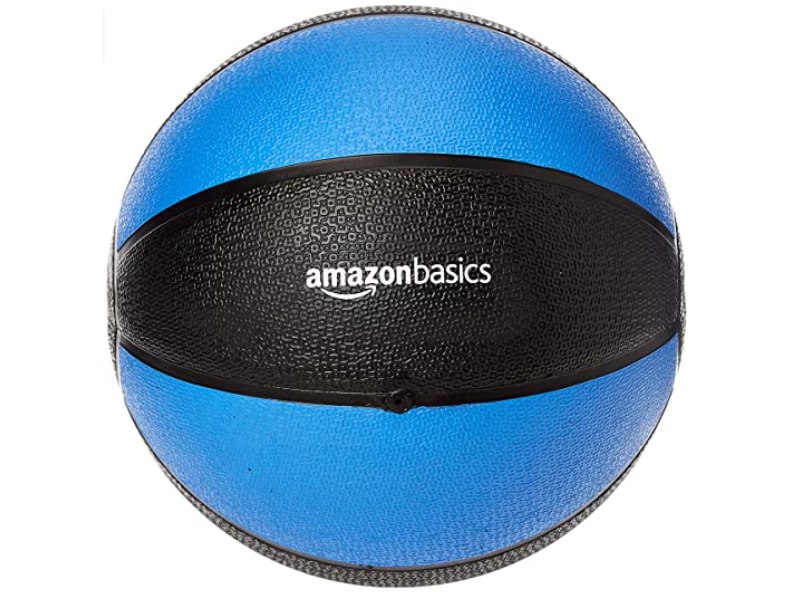 Medicine balls are another option to improve your posture. And the AmazonBasics Medicine Ball is helping achieve that goal. You can grip it easily and bounce it anywhere. Plus, it's durable too.
It comes in different weights from 4 lbs to 20 lbs. You have to buy each weighted med ball separately from Amazon.
Price: $22.99 to $46.99
9. Trigger Point Grid Original Foam Roller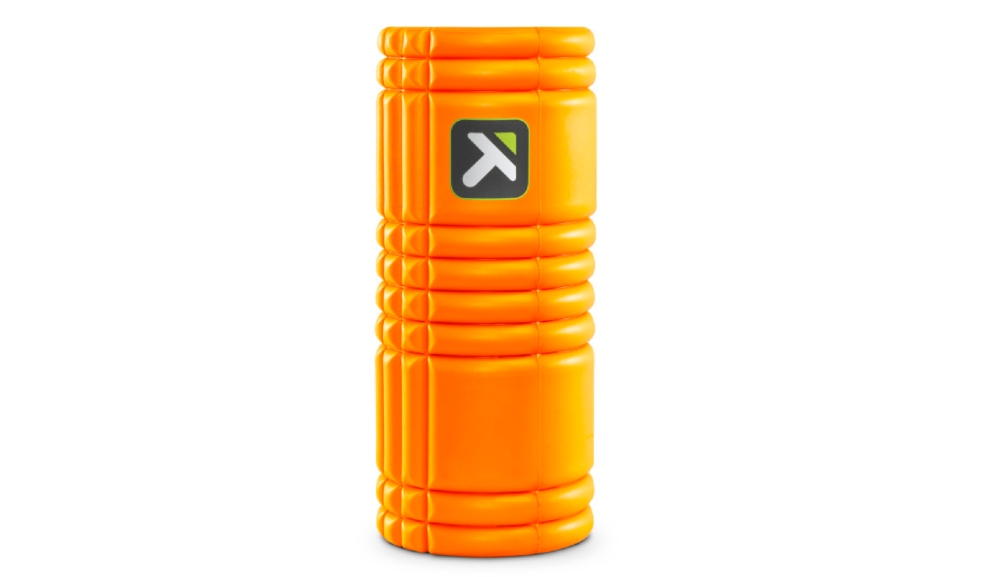 Many swear by foam rollers because of its versatility. It can aid your core workout or help in recovering when you're sore. It can even aid in circulation. 
The Trigger Point Grid Foam Roller has become the best companion for many fitness buffs. It's durable and acts as a massager.
Price: $34.99
10. JaxJox KettlebellConnect 2.0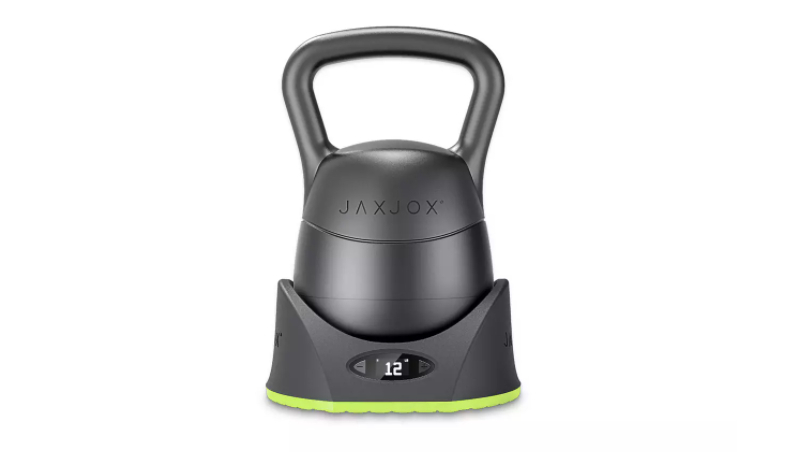 Kettlebells are another alternative to dumbbells. And for the advanced gym regulars, kettlebells have become part of their workout routines. One of the best kettlebells they can use is the JaxJox Kettlebell Connect 2.0.
There's no need to buy different kettlebell weights because it's adjustable. Plus, it's also digital, so you don't have to lock it manually. Switch between 6 lb increments, it will do the job for you.
To get more out of this, download the JaxJox app too. It tracks metrics like movements, heart rate, and fitness level. Even if it's a hefty price for a kettlebell, many still consider this as one of the best home gym equipment they have.
Price: $229
11. Perfect Fitness Multi-Gym Doorway Pull Up Bar and Portable Gym System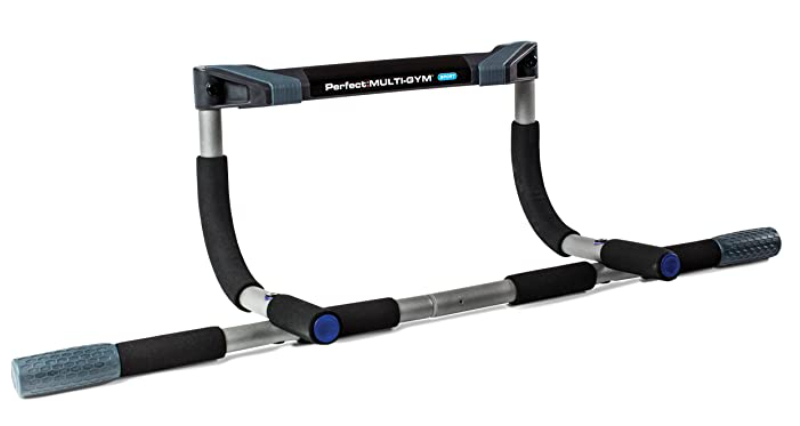 Pull-ups are great for upper body strength. And you can set one up at home by installing it on the doorframe. And one great example that many love using is the one from Perfect Fitness. It comes in three different sizes, depending on the space of your doorway.
It's also versatile, so you can use this one on the floor too. Challenge yourself by using this when doing sit-ups and push-ups.
Price: $24.78 to $44.99 (depending on which pull up bar you're getting)
12. Bowflex SelectTech 5.1S Stowable Bench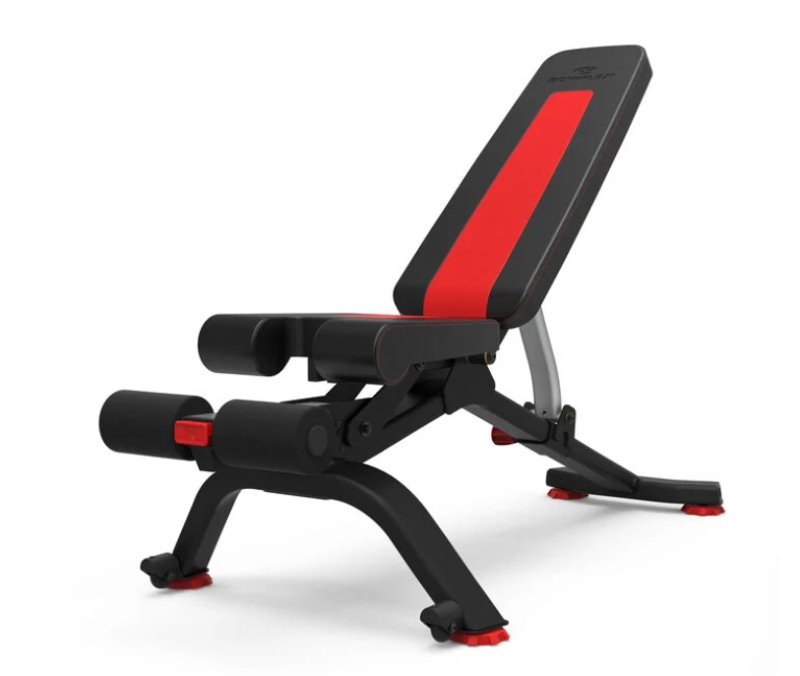 For those who practice weight training, a bench is a necessary piece of equipment. The Bowflex 5.1S Stowable Bench is one of the best. This one's ideal for small apartments. You can stow it away when you're not using it, saving you 50% of space.
It has six different variations in terms of angles, ranging from 30 degrees to flat and a -20 degree-decline. The seats are also comfortable and can hold up to 272 kg of weight.
Price: $329
13. Sunny Health & Fitness SF-E902 Air Walk Trainer Elliptical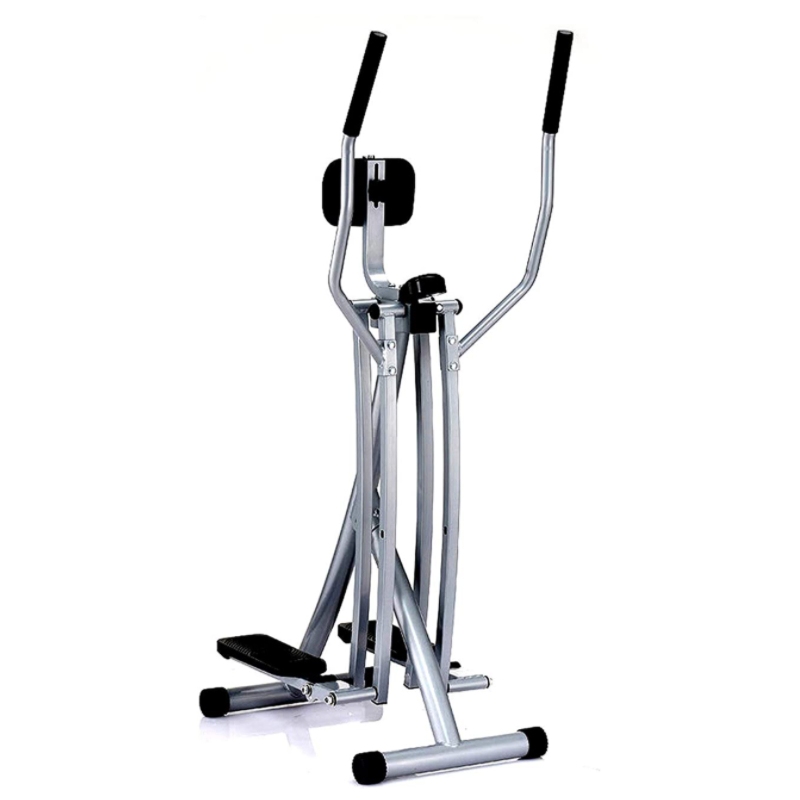 Here's another space saver gym machine you can have at home. The Sunny Health & Fitness elliptical is a piece of must-have equipment for all fitness levels. It's great for a whole body workout.
You won't have difficulty with the grip, thanks to the non-slip pedals. Plus, you can track your distance and time because of the LCD monitor. It also has an abdominal pad for support.
Price: $104.24
14. NordicTrack T 6.5 S Treadmill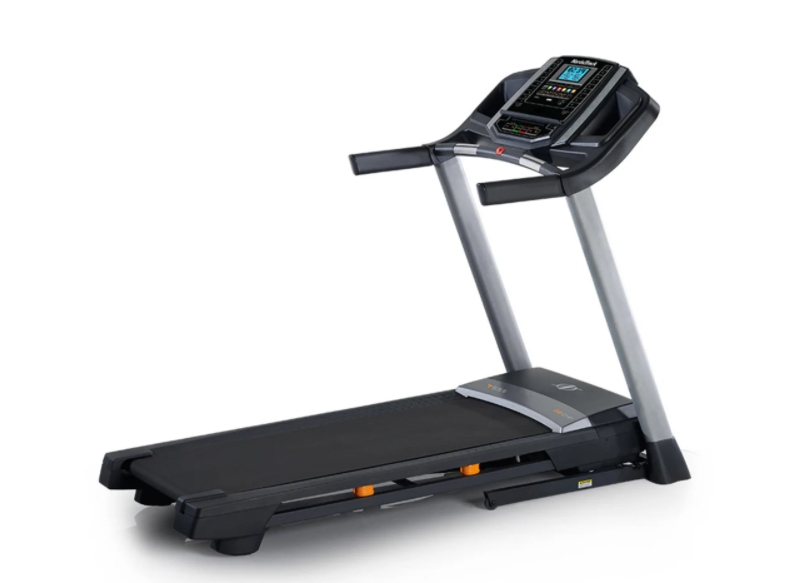 A treadmill is another must-have home gym equipment. And if you're also looking for one that's foldable and compact, go for the NordicTrack T 6.5 S Treadmill. Once you buy this treadmill, you have one-month free access to iFit. It's a personalized training membership.
Love to run with music? Connect it by using the auxiliary port and blast your favorite tunes as you run. Plus, you have access to more than 16,000 workouts and monitor your stats every time you step on that treadmill.
Price: $599
15. Peloton Bike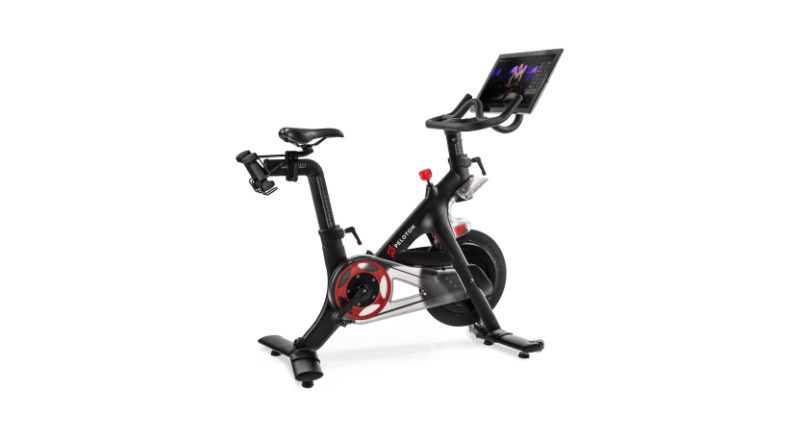 The Peloton bike has skyrocketed in popularity because of the infamous Peloton woman. However, it hasn't stopped potential customers from buying one.
This bike is perfect for your cardio training. You can watch the best instructors in the comfort of your home. Plus, you can have access to all workout videos and features by signing up for a membership. It's one of the best home gym equipment because of its inclusions and value for money.
The bike doesn't take too much space as well, so if you live in a small apartment, you can definitely have this at home.
Price: Starting from $1895
Best Baby Tech Gadgets to Simplify Parenting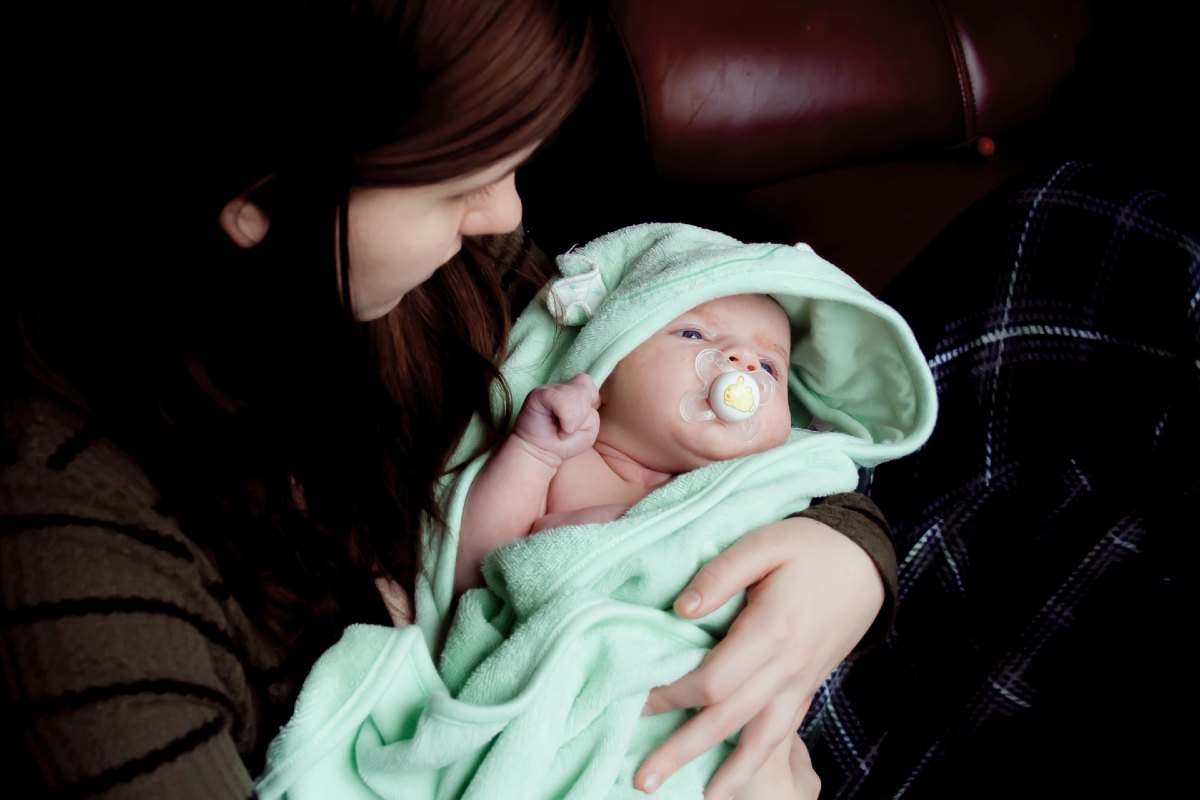 Taking care of an infant is never easy, and most parents would agree with us. A lot of parents need to multitask, and getting a full-time helper can be financially draining. Fortunately, there are baby gadgets that can help us simplify parenting and could be considered a wise investment. We selected the best ones in the market, and you might want to see it for yourself. We won't blame you if you suddenly click 'check out'.
1. Nanit HD Baby Monitor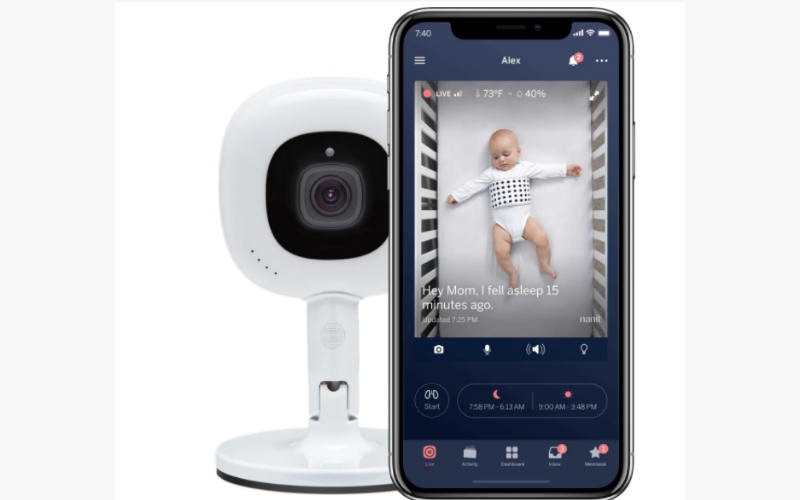 First to make it on our best baby gadgets list is Nanit's HD Baby Monitor. This award-winning gadget is a must for all parents out there. It's your baby's personal sleep trainer, breathing motion monitor, and your baby book on autopilot.
With this device, you can get better sleep without worries. And at the same time, it will capture your baby's best moments.
Nanit HD Baby Monitor isn't just for your baby. It's created for the both of you. Enjoy sleep tracking, overhead crystal clear HD video, real-time notifications, two-way audio, and safe cable management.
Price: $299
2. Baby Brezza One Step Baby Bottle Sterilizer and Dryer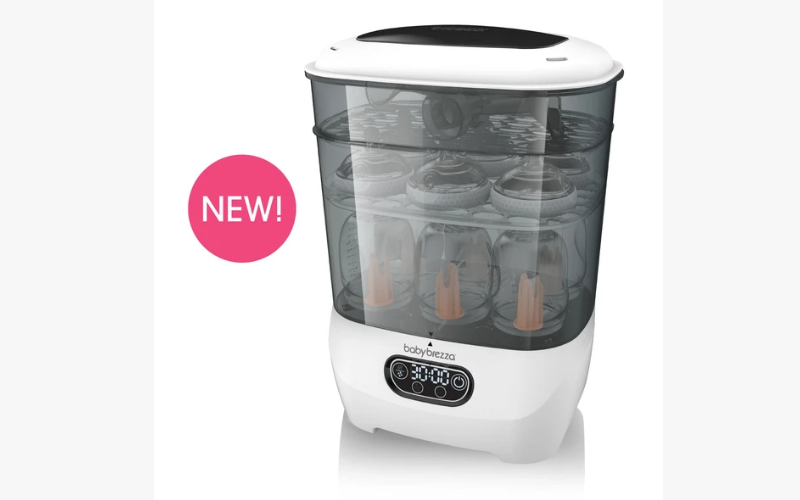 This is the most advanced way to sterilize and dry all your bottles, pumps, and other accessories. What we like about it is it dries up your things 33% faster and kills 99.9% of germs. You can leave your stuff for 24 hours inside the device, and it will still be sterile.
It can accommodate eight bottles, and it even has a tray for your breast pumps. Baby Brezza's Bottle Sterilizer and Dryer has an LCD panel if you want to use a specific function.
You don't have to worry about its heating plate as it uses stainless steel that avoids rust. And just so you know, the company has excellent customer support. You are certainly in good hands.
Price: $119.99
3. Baby Brezza One Step Baby Bottle Sterilizer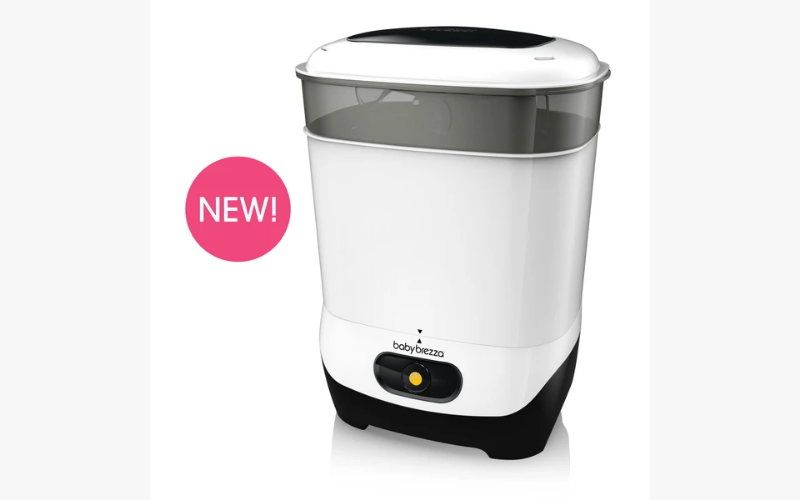 If you are on a tight budget yet would like to enjoy what Baby Brezza has to offer, then choose their Baby Bottle Sterilizer instead. Of course, this doesn't come with the dryer, but it has the same features such as being able to handle eight bottles and pump parts, stainless steel heating plate, and a guarantee to kill 99.9% of germs.
Price: $69.99
4. The Summer Instant Pacifier Thermometer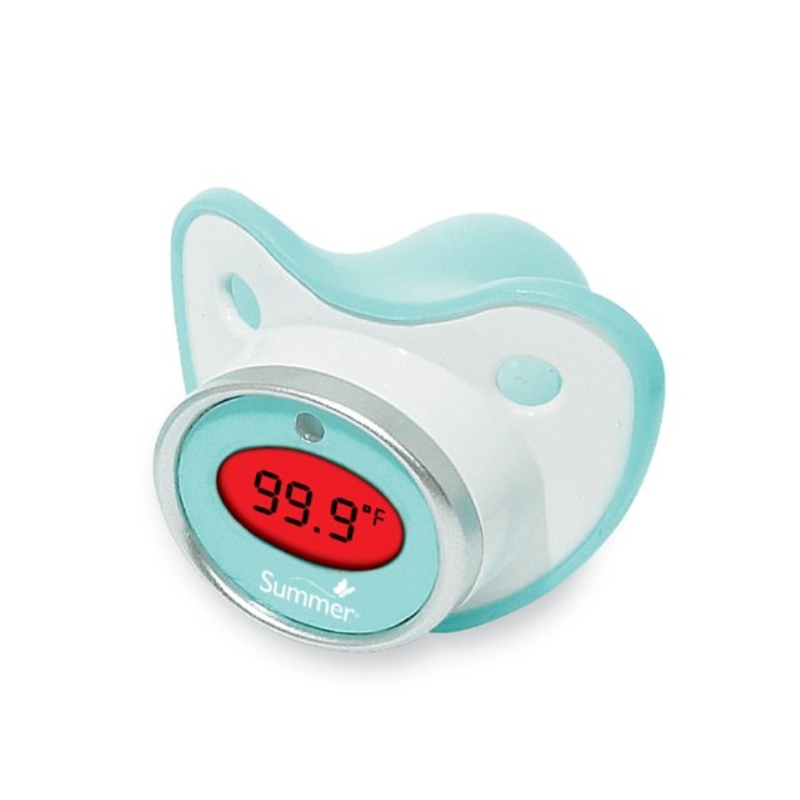 We all know that having a sick infant is already hard enough. Let's make it a bit easier with this Summer Instant Pacifier Thermometer. With this device, you can instantly tell if your baby has a fever – thanks to its alert glow. It even has a memory feature, so you don't have to manually keep track of your child's progress.
While it isn't a BPA-free product, they say it shouldn't be an issue as you don't have to use it frequently. However, there's another point for improvement. You see, you can't replace the battery and you will have to buy a new one once it dries up.
Price: $11.99
5. Playskool Glo Worm Smartsense Cry Sensor and Voice Recorder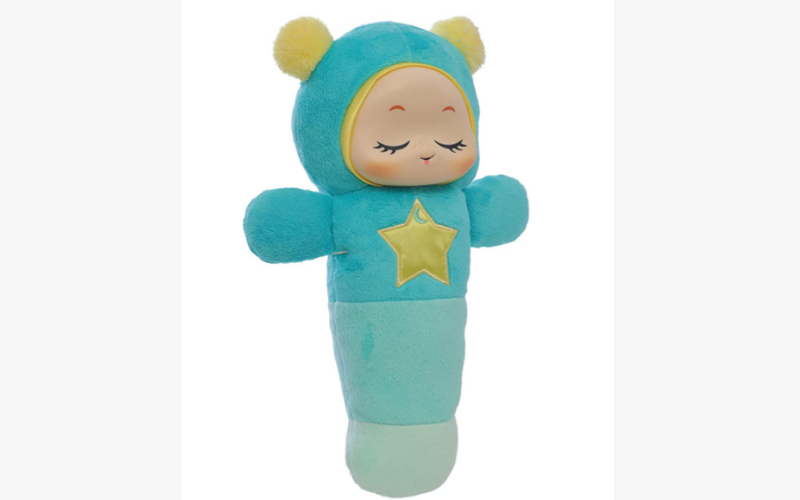 Make sure that your child will get quality sleep with this Playskool Glo Worm Smartsense Cry Sensor and Voice Recorder. It senses the unique pitch of your child's cry and will automatically activate its soothing sounds and glowing light. With the built-in recorder, your baby can always listen to your voice and your sweet lullaby. The best part is that you can wash the stuffed toy and could last for years. We bet this can be passed on to the next generation. It's one of the best baby gadgets ideal as a gift too.
Price: $24.99
6. Watolt Baby Nasal Aspirator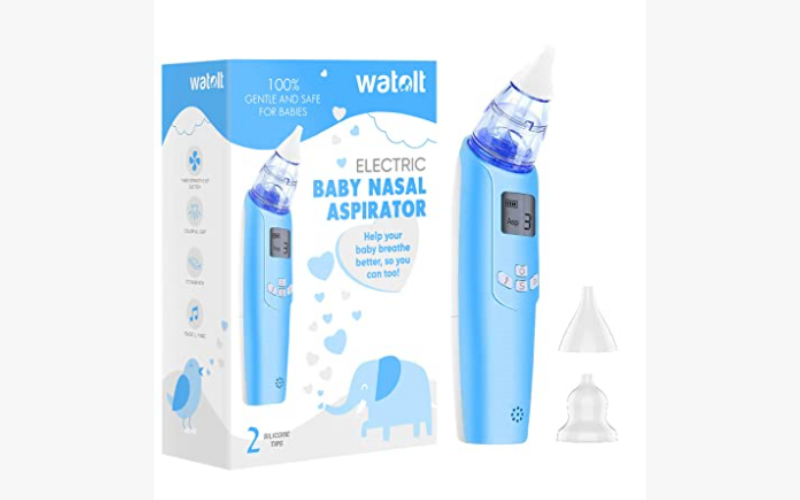 This nasal aspirator is specifically made for babies. It's not surprising that most people tag it as the 'damage-free baby nose technology'. You can adjust its operation settings depending on your needs. Plus, it has an LCD screen and music. These added features calm the babies most especially when they see an unfamiliar object such as a nasal aspirator.
If you must know, using cotton buds alone can push mucus into the nose canal, which can lead to further problems. Likewise, oral aspirators can cause severe contamination. To avoid these issues, invest in a quality nasal aspirator.
Price: $39.99
7. Snuza Go! Baby Movement Monitor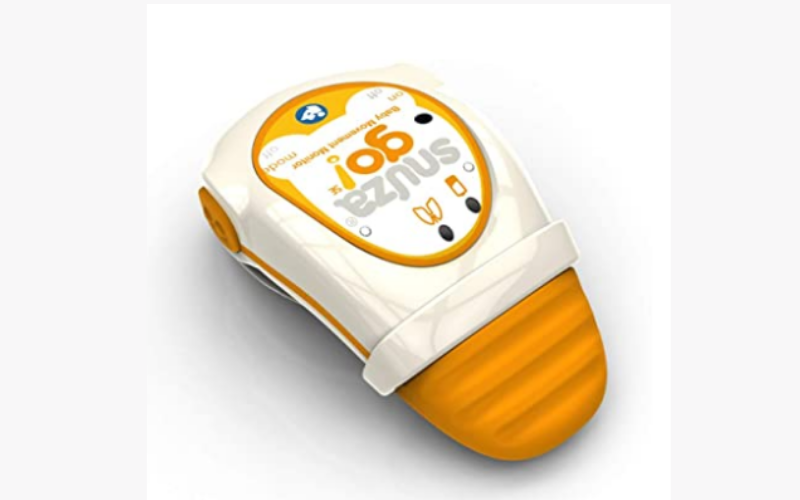 The Snuza Go! Baby Movement Monitor is perfect for 0 – 12 months old. A lot of parents are familiar with and terrified of SIDS. Thus, having an effective baby movement monitor is a must. It's small enough to be clipped on your child's diaper.
Setting this up is easy too, and you can do it with limited to zero guidance. It's safe as it doesn't have cords and wires that can be dangerous to little kids. You can even adjust the alarms at 20, 18, or 15 seconds of no breathing motion. It's one of the most ingenious baby gadgets that you can depend on.
Price: $99.99
As parents living in a fast-paced world where we need to accommodate a lot of tasks, getting help isn't a bad idea. While some of the baby gadgets from this list are expensive, there are a few that are easy on the budget. And remember, these things are not just to make your life easier, but rather to keep your babies safe – which is the most important reason for getting devices.
Top 10 Most Comfortable Pillows Of 2020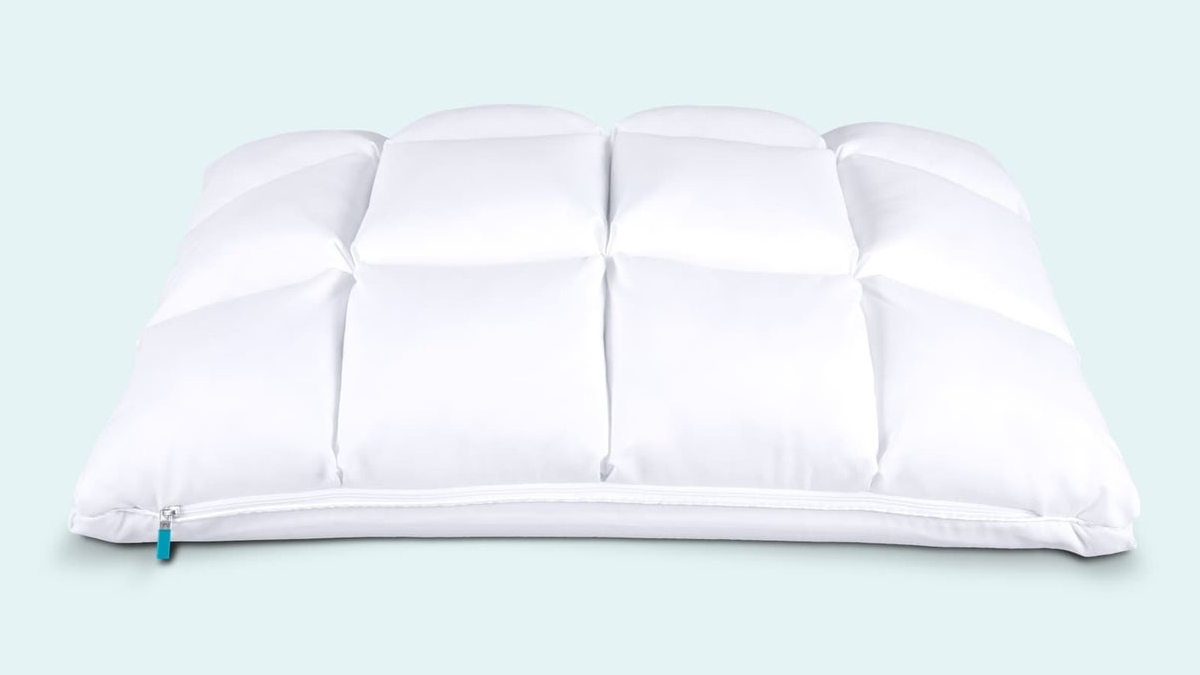 When you work like a horse, a good night's sleep can be the only thing to look forward to at the end of a long day. That said, you know you deserve all the things that could contribute to restful forty winks, and that includes the most comfortable pillows.
A pillow is a lot more than a soft bundle to rest your head on as you sleep. As a matter of fact, it plays a massive role in maintaining your upper body and spine alignment in check during your sleeping hours.
If you've been scouring the net for the most comfortable pillows, look no further because we've got them all right on this list.
1. Original Casper Pillow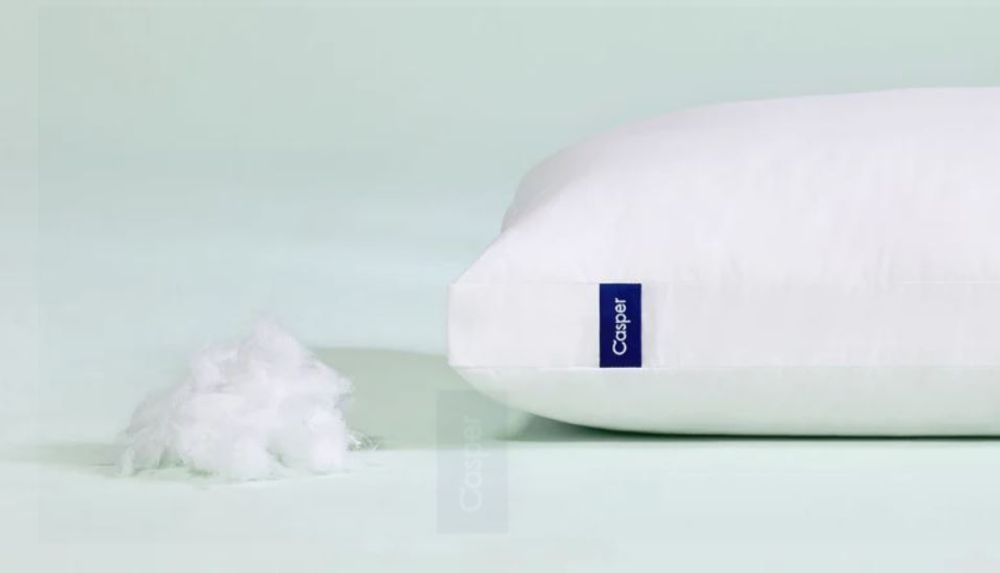 Original Casper Pillow takes pride in having an innovative "pillow-in-pillow design." Why does it need two pillows? The inner one is for optimum support, while the outer cover is for the fluff. The firm support and softness make it one of the most comfortable pillows for neck pain.
Price: Original Casper Pillow costs $59 for standard and $77 for king size at Casper's website.
2. The Saatva Pillow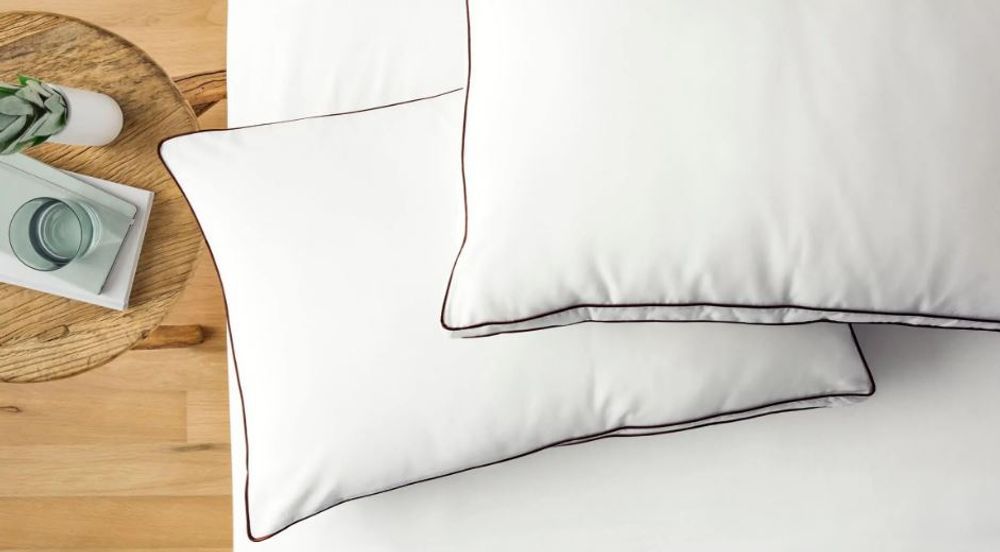 Do you want a hotel-quality pillow that will help you sleep like a baby? Then you might want to put The Saatva Pillow on your list of options. It's a weighty and plush pillow with a supportive shredded Talalay latex, designed for optimum neck and spine support.
Price: This pillow is priced a bit steep at $145 for queen-size and $165 for king-size on Saatva's website. But if you're on the lookout for the best luxury pillows to give you the sleep quality you deserve, it's worth checking out.
3. Leesa Hybrid Pillow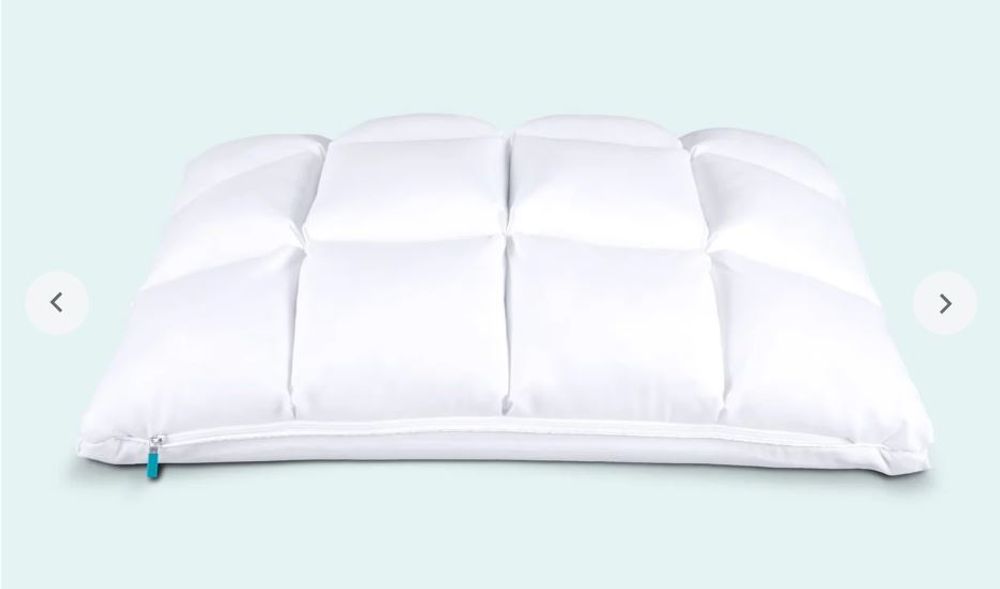 Leesa Hybrid Pillow is not only one of the best firm pillows, but it might also be in the running as the best pillow for sleeping. This number is not only adjustable and reversible but also has a removable insert and double-sided comfort. It's also made with chilling fibers plus a cool-to-the-touch gel side designed to keep you cool.
Price: This pillow sells for $109 (standard size) at Leesa's website.
4. COOP The Original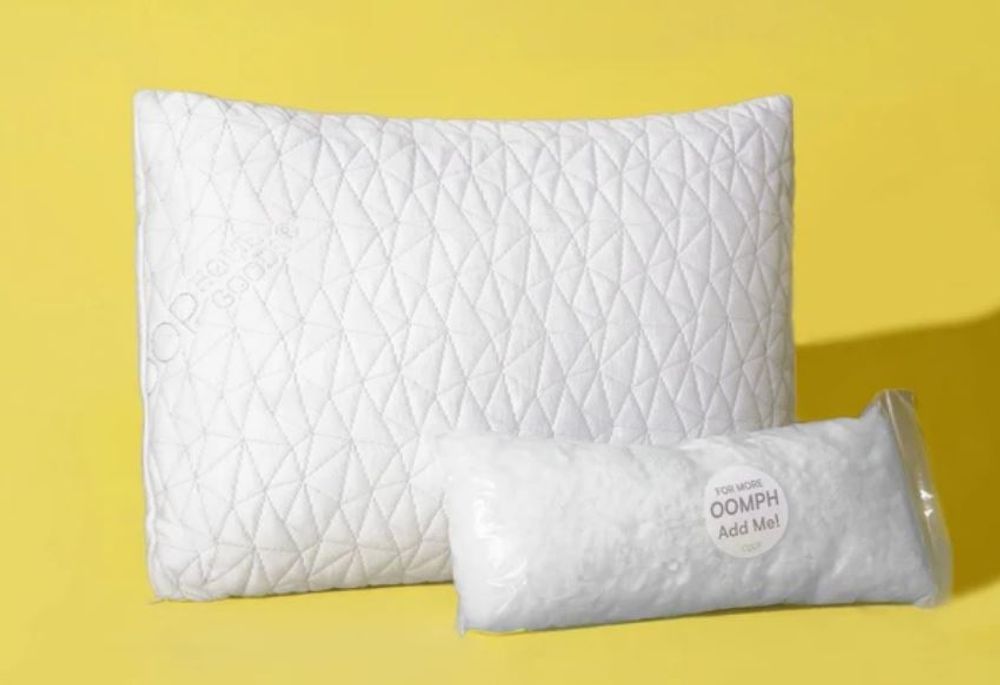 COOP The Original is the company's best-seller. The pillow lets you sleep aligned and wake up refreshed. It prides itself on being "the world's most adjustable pillow." How do you do it? Simple – you can simply add or remove some of its medium-firm density fill. Though it's adjustable to suit any sleep position, side sleepers, and users who need firmer support, enjoy this pillow the most.
Price: The Original sells for $59.99 USD at the COOP website.
5. SWTMERRY Memory Foam Pillow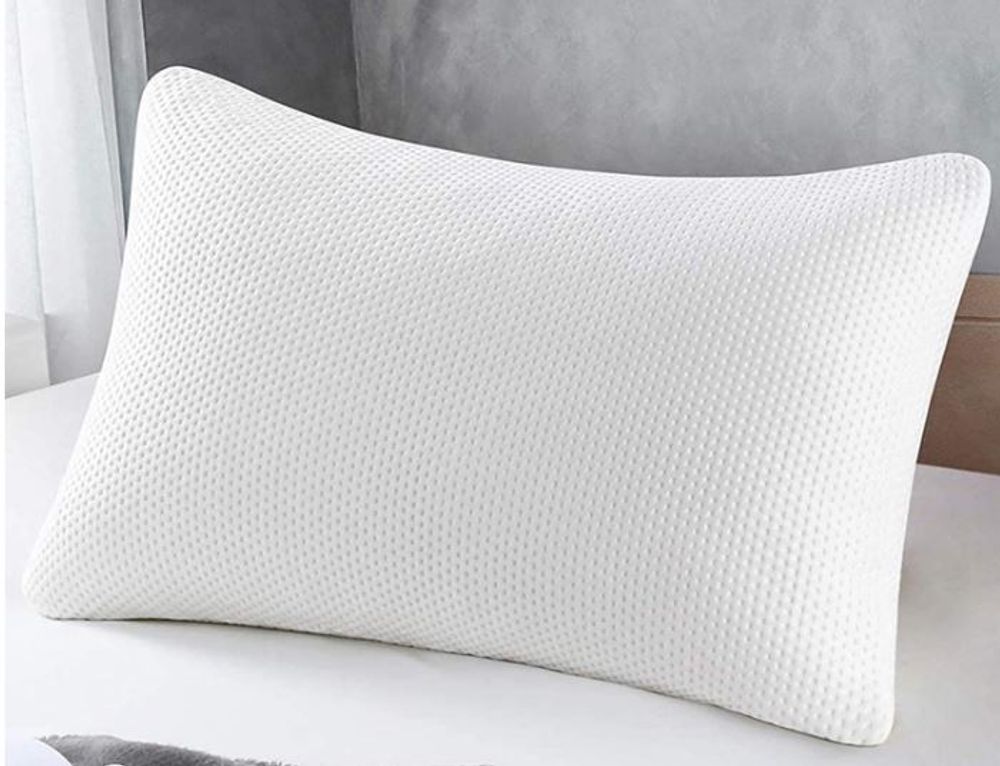 Next on our list of most comfortable pillows is SWTMERRY Memory Foam Pillow also allows users to add or remove filling according to their preference. Because of its adjustable feature, it's a great buy for all types of sleepers. In addition to that, its shredded style combines visco-elastic memory foam allows it to hold its shape, offering proper orthopedic support for the neck and head.
Price: This pillow costs $17.99 on Amazon.
6. Aeris Adjustable Memory Foam Contour Pillow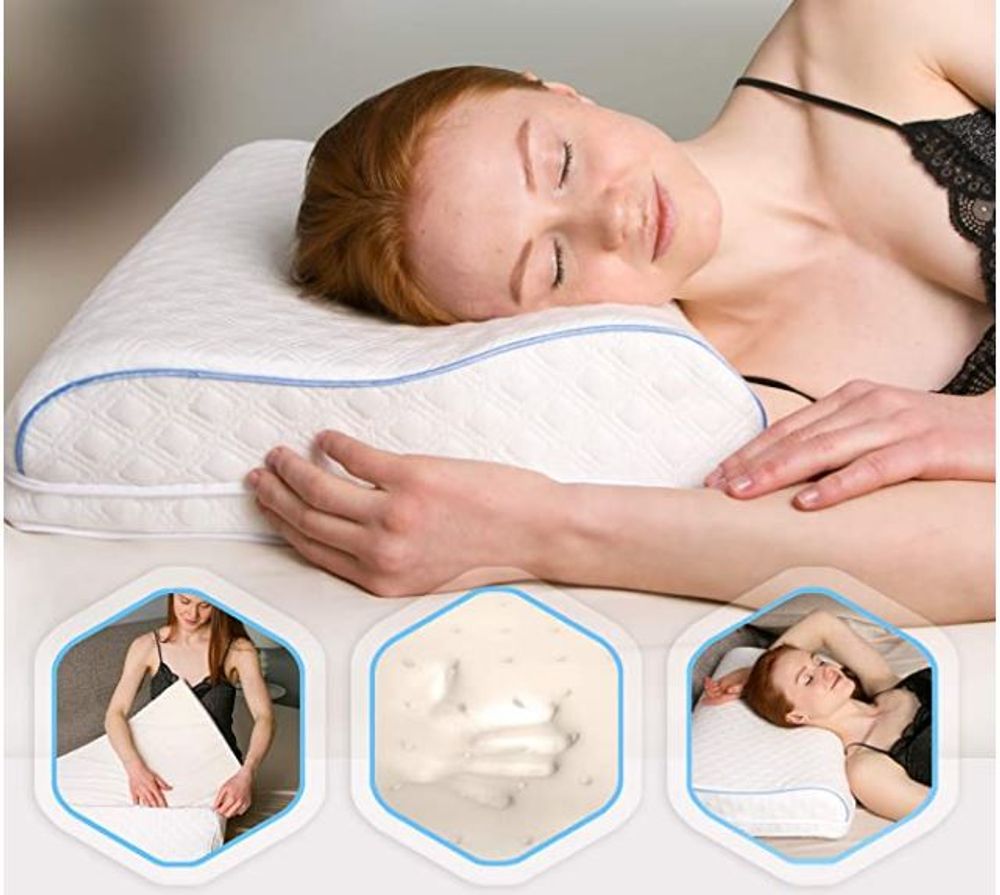 Some users hail Aeris Adjustable Memory Foam Contour Pillow as one of the best pillows for side sleepers. In addition to that, the shape also works to support the neck and head of back sleepers, making it a versatile buy. In fact, its design helps relieve tension in the head, neck, and shoulders, so you wake up feeling refreshed.
Price: You can buy this pillow on Amazon for $42.90.
7. CR COMFORT & RELAX Ventilated Memory Foam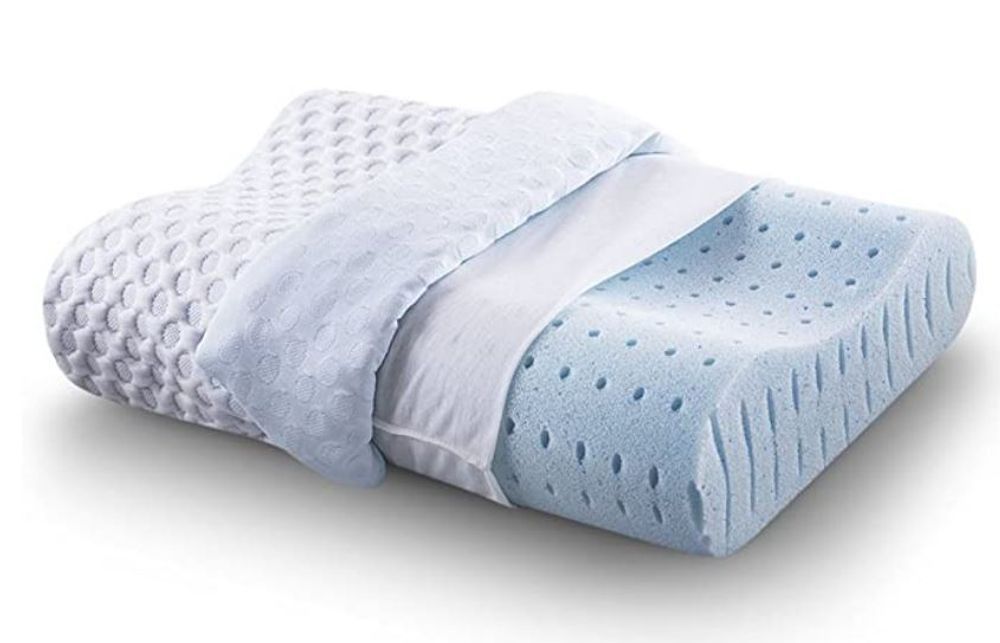 Some customers consider CR COMFORT & RELAX Ventilated Memory Foam as the best pillow in the world. This memory foam is 65 percent Polyester and 35 percent Tencel, with a breathable jersey fabric cover. Added to that, the foam is gel-infused, which helps decrease neck stiffness as well as shoulder pain during sleep.
Price: This pillow retails for $34.99 on Amazon.
8. Le'vista Pillow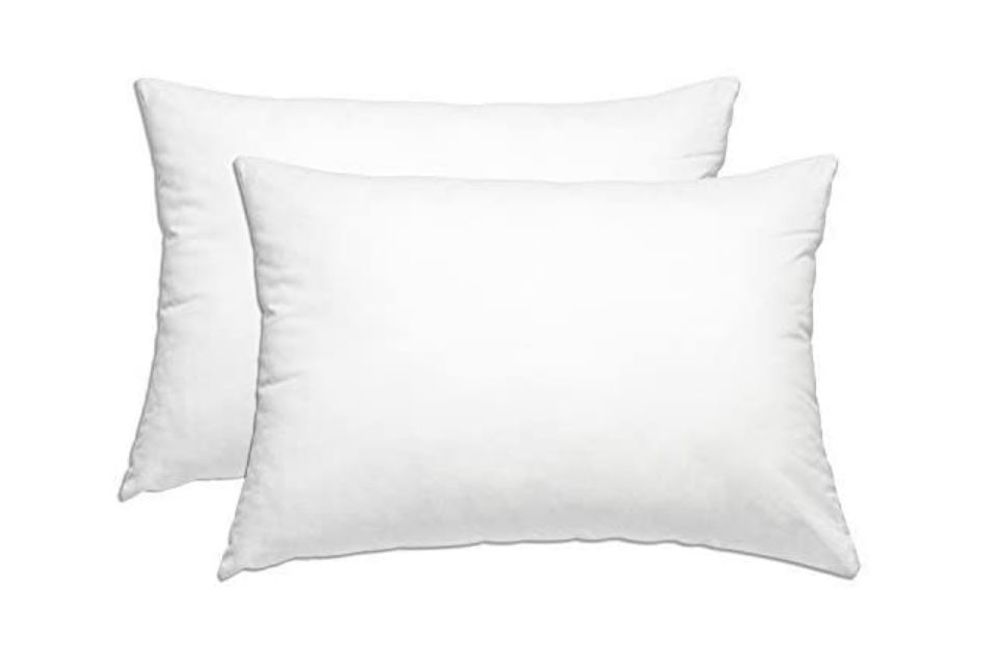 Le'vista Pillow makes it to our list of the most comfortable pillows, with its 100 percent hypoallergenic virgin polyester filling and 25oz 4D micro-fiber. But don't be surprised when they arrive at your door a bit flatter than you expect. They're compressed-packed, but they'll fluff up entirely within 24 hours. 
Price: This pillow sells for $22.99 per pack of two on Amazon, making it one of the best affordable pillows.
9. Snuggle-Pedic Ultra-Luxury Bamboo Shredded Memory Foam Pillow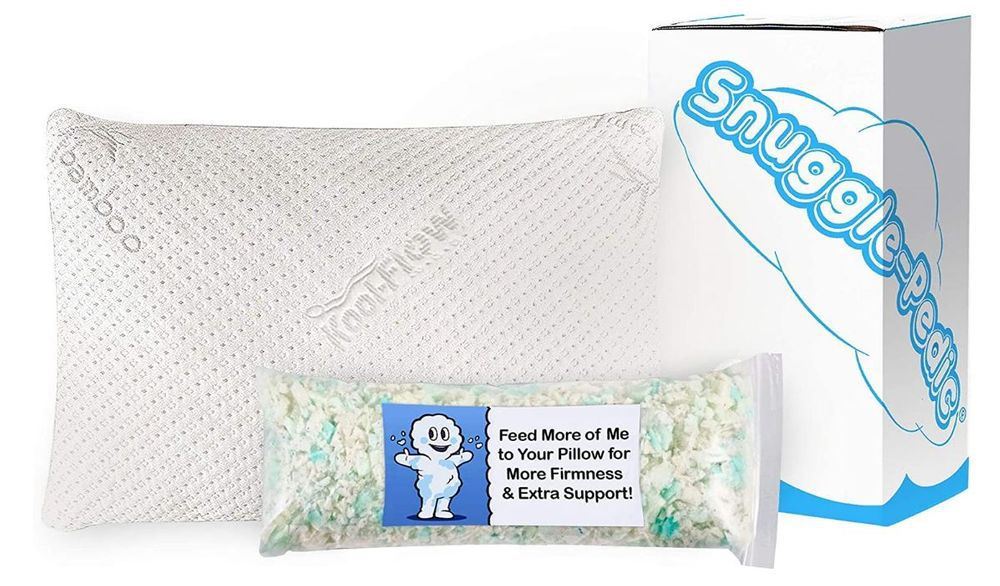 If you're looking for the best pillows of 2020, Snuggle-Pedic Ultra-Luxury Bamboo Shredded Memory Foam Pillow should be on your list. This pillow promises to hold up and never go flat. As a result, it offers proper postural support and pressure-relief during slumber. It's also hypoallergenic and dust mite resistant, which is always a plus.
Price: This product costs $59.99 on Amazon.
10. Slumber Cloud Cirrus Pillow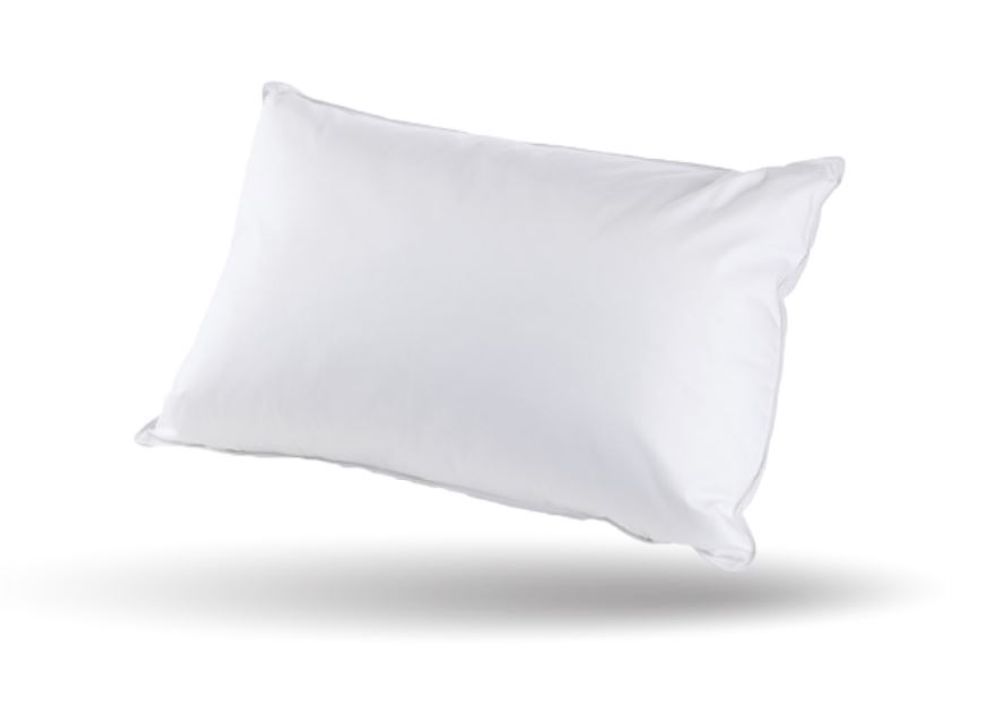 When a pillow maker says it has NASA-engineered technology built into its product, you know they're serious about comfort. Slumber Cloud Cirrus Pillow has a cooling fabric sell featuring a patented Outlast® technology designed to fight the heat. 
Price: A standard-size pillow retails for $59, and a king-size one sells for $79 at Slumber Cloud's website.