How To Erase Your Online Identity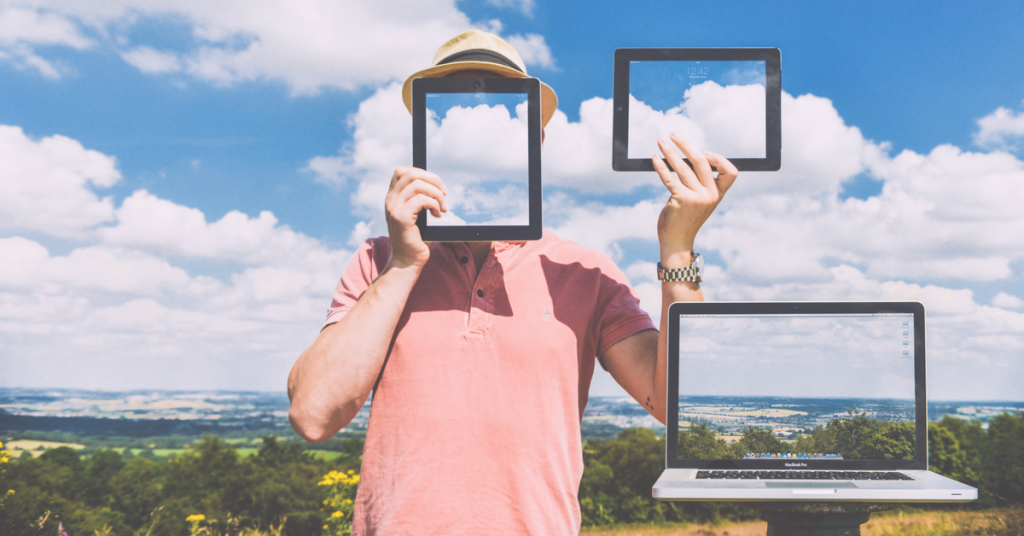 So you want to go off the grid. There are various reasons why you might want to erase your online identity. You don't like potential employers Googling you, or maybe you just want to be hard to find. Going off the grid depends on how much you put out there.
Erase or Deactivate All Social Media Accounts
Most of us have Facebook, Twitter, and LinkedIn accounts. Removing or deleting these accounts is the first step to deleting your online identity. Try to do a Google search of your name and chances are, the first results are the ones of your social media accounts. If you want to remove search results, set your profiles to private. It won't erase your online identity, but at least you won't show up on search engines. For Facebook and Twitter, there is a deactivate button that can erase your profile. LinkedIn has a "close your account" link. Google+ is trickier because it is tied to your entire Google account, including email, calendar, and other accounts you use Google to sign in for.
Remove Search Engine Results
Now that you've erased your social media footprint, start deleting unwanted search results. You will want to know where you're showing up so the first step is to Google yourself and bookmark the search results. You have to be patient here, because the only way to remove yourself from these websites is to communicate with the site owner directly. Drop them a quick email to ask them to delete you. These might be websites of old employers, family members who blog and mentioned you in one of their posts or donation pages you supported. This takes time, but eventually your name will be erased from these sites.You can also ask the search engine to remove the pages. Google, Google Images, and Bing have a request form you can fill out with the URL you don't want to be indexed again. It does not always work, but it's still worth a shot.
Remove Background Check or Public Record
Information could still be out there so your next step is to check personal data by digging into databases. Some sites to check are:  Zabasearch - a database for telephone numbers and addresses.  Intelius – They perform background checks and criminal records. You can pay them to get results, but they can also be used so that you get the general idea by searching your name.  Spokeo – is like Intelius where you have to pay to get the exact results but can be used to get the general idea of what's out there.  Pipl – aggregates searches and can be used to look for info that have slipped through the cracks.If you don't want to go through results one by one, you can use services like DeleteMe to do all of this for you.
Delete Email Accounts
If you really want to stay off the grid, you will need to delete your email accounts. You can usually find instruction on how to delete your email account and profile by following instructions given by your email provider.
Be Anonymous
The Internet can be useful, but if you don't want more records of yourself on the web, you can become anonymous by making fake accounts. You can join social media again by using a fake identity. This way, you remain anonymous but can still use the web. If you want access to email, you can create one with a different name with Gmail or Outlook. You can also use a pseudonym for services you need.

Do not expect immediate results if you want to erase your online identity. Going off the grid cannot be accomplished in a day. Chances are, there will still be info about you even if you thought you've deleted everything and you will just have to learn to accept that.
How this successful entrepreneur spent his 35th birthday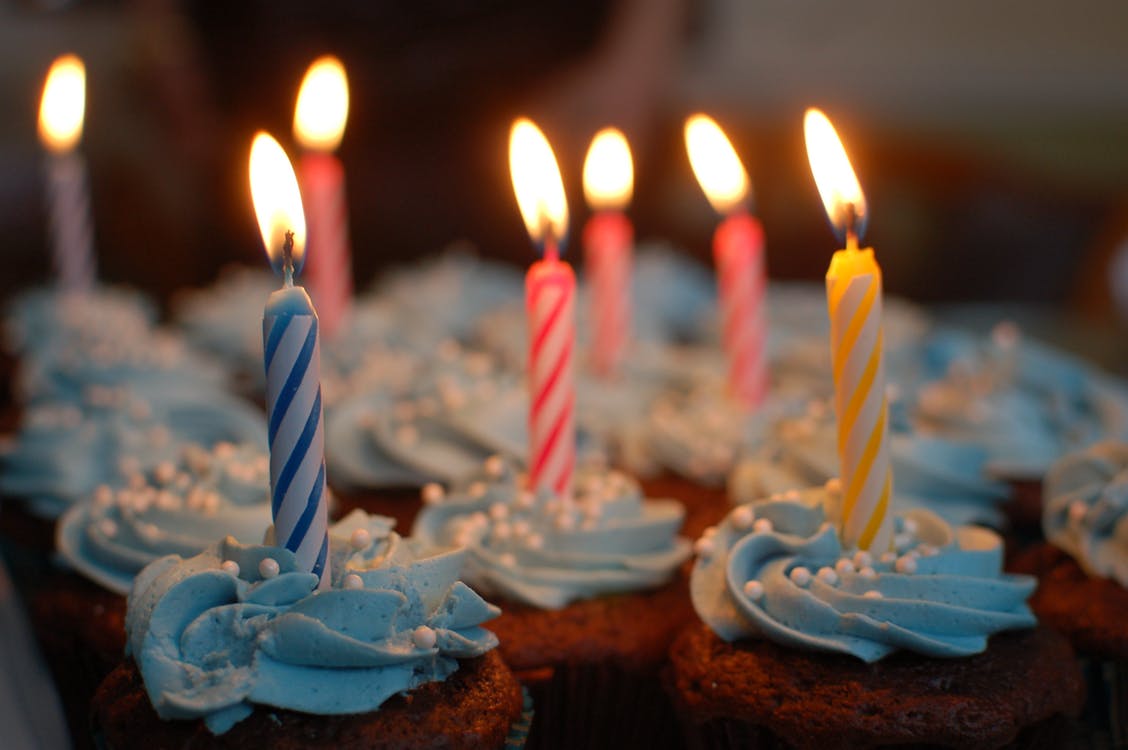 Over the weekend I was going through my Twitter feed. Rather than seeing a ton of political "artistry" and random gifs, I stumbled across this incredible set of non-obvious business strategies (or better known as tweets) that may be some of the largest pieces of gold someone can read when they want to start a business.Twitter has received it's fair share of opinions within the past year, but it's safe to say that if used correctly; it's the most powerful social network on the planet.
Scott Gerber
, a New York based entrepreneur, best selling author, father, and straight up bad ass, celebrated his birthday in an unconventional way. The "
Super Connector
" took to Twitter to grace us with 35 "non-obvious business strategies and lessons" that he has learned over the past decade in business. Below are his tweets directly quoted from his Twitter feed. If you care to follow Scott, you can do so at
@scottgerber.
Lessons From Scott Gerber
1. Beware of "boss metrics"
Macro trends are great IF they are based on the right micro trends. Macro trends can easily be manipulated to show a rosy picture while making major micro issues seem smaller or irrelevant. Ensure your KPIs align with your true performance.
2. Optionality is your life blood
Your job is to maximize optionality everyday in everything you do. There should never only be one path. In fact, try never to only have two potential paths. Always have a variety of obvious and non-obvious traditional and non-traditional options.
3. Bad Decisions
Bad decisions are due to failures to ask the right people the right questions. Don't be "surface level". Ask follow up questions. Don't mistakenly believe what you want to hear. Instead probe deeper on what you actually hear.
4. Two rules
Two rules if your goal is to one day sell your business. 1) Be a revenue multiple company. 2) If you aren't a revenue multiple company, see rule #1.
5. Anecdotal evidence
Never allow your team to use "anecdotal evidence". First, anecdotes are not evidence of anything nor are they based in facts, science or statistical relevance. It's simply opinions on top of gut feelings and emotions. Poor decisions come from this sort of "evidence".
6. Train with fake fires.
Train with fake fires. Your company needs a good fire drill once in a while. What happens if you don't raise money? What happens if your biggest client fires you? Get smart people in the room. Figure out how you would disrupt your own business and solve the issue.
7. Never give a "definitive yes"...
Never give a "definitive yes" to a contractual term without reviewing it in its proper context. A one line term can easily become 100 lines or be defined by 100 terms that you never agreed to. It can also mess up other terms if everything is not contemplated as a whole
8. Don't just listen
Don't just listen to what's being said--listen to what is not being said. More importantly, listen to what's not being said on purpose. People that try to sell you something are often expert in the art of mindful editing.
9. Automating
Automating humans out of a process still takes lots of humans. Don't be fooled by the concept of "automating a system". It often takes more man-hours, money, time and technologies than the task itself is worth. Look at the full picture before you invest time or treasure.
10. Follow the bonus.
Follow the bonus. If you help others hit their financial goals, they are more likely to become an ambassador of your BD efforts with their colleagues. Building a partnership with someone who is top line revenue based versus quota based is different. Align incentives.
11. Never partner with adulterers or known cheaters.
11. Never partner with adulterers or known cheaters. If they are willing to screw over their spouse, they will have no problem screwing you ten fold if it suits their needs.
12. Sell with a "2-for-1" mentality.
Sell with a "2-for-1" mentality. Many companies get one big client name and are happy with that. BUT they forget the big client has dozens of divisions. One client could actually become 2 or 3 clients once you open the right doors. Don't stop after the hardest one!
13. The 3rd party
Don't let a 3rd party control your destiny, cash flow or your decisions. Whether you need an investment, a platform or a vendor, if a 3rd party becomes a vital piece of your plan you are taking a bet. Calculated bets can be smart, but don't kid yourself. You're making a bet.
14. Don't be a conventional scheduler.
Don't be a conventional scheduler. We've been taught to think in blocks of time (ie 30 minutes). Why have a 12 minute meeting, then burn 18? Think in smaller chucks like 2 or 5 minutes. When you adapt to this, you're capacity and efficiency will dramatically increase.
15. The Final Offer
Know the final offer you'd take before the first offer. Before you do any deal, know your absolute last stand deal--the absolute worst terms you are willing to accept. Having that thought out beforehand will stop you from making bad deals that aren't in your best interests.
16. About Acceptance
Don't ram your model into new industries and assume the other side will understand it (or accept it). Engineer your model to adapt to the lingo, structures and terms of the industry. Make the numbers work using the financial standards of that industry.
17. Always be the first salesperson.
Always be the first salesperson. If you don't know how to sell your product, no one will! Even if you aren't a professionally trained salesperson—or the tech guy!!—you need to learn to articulate your value proposition and see what people really need.
18. About Department Heads
Have your department heads always do every task in their department before they are allowed to assign it to anyone else. This will ensure that they know what success and failure look like beforehand.
19. About Sales Meetings
In sales meetings, always ask more questions than you answer. Answer questions with follow up questions until you have the most amount of detail possible before you fully answer. Most prospects will TELL YOU what they need and how they want it. You just need to ask and listen
20. Know your team's real capacity.
Know your team's real capacity. Break down your staff's tasks into units and total task costs. You would be shocked to see how "busyness" and real time communication gives the false impression of full capacity.
21. "Layer"
"Layer" your business over time, not all at once. Layering new revenue centers is certainly smart, just don't try to do it all today.
22. Buying into passion and enthusiasm can be a disaster.
Buying into passion and enthusiasm can be a disaster. Don't get caught up in hype and sexiness (or a good salesperson's spin!). Never make instant yes decisions no matter how good you feel. Even if they feel right, you should still do your diligence.
23. Train your brain
Train your brain to think about what is wrong, not right. What could go badly, not well. And why something won't work, not will. Your love for your idea, your process or your product can be your worst enemies.
24. Invest in the right systems BEFORE you scale.
Invest in the right systems BEFORE you scale. Failing to create the processes and systems needed when things are manageable will become incredibly costly longer term—and more time consuming and tedious.
25. Rules of the DM
Expect that anything you send via email or send via DM to anyone about anything will get out there and will be made public at some point. It will. Don't be an idiot.
26. Surprise Yourself
No matter how "conservative" you believe your internal projections or goals are—LOWER THEM AGAIN. Surprise yourself, don't be surprised.
27. Sell your way out of financial trouble
Sell your way out of financial trouble. The idea of "raising money" or "raising debt" is not a good mindset to be in if you find your company in a cash crunched position. You might end up getting financing, but relying on it is a fool's errand. Sell! Sell! Sell!
28. Are your customers asking the same question twice?
If customers ask you the same question twice, you've failed them. When customers ask a new question, write it down, formalize an answer, and find ways to promote that answer (eg FAQs, call center scripts, website, etc.) so that another customer will never need to ask again.
29. Never blindly listen
Never blindly listen to someone who doesn't have to live with the consequences of the decision. Advisors are great but you must make final decisions. Getting an "I'm sorry it didn't work out" from an advisor without any downside won't won't make you feel better in the end.
30. Unlock your entrepreneurial mind.
Unlock your entrepreneurial mind With everything that happens around you, go beyond the surface and ask "why", "how", "is it the best", "what's better", and "how would I do it." Feed on curiosity and your ability to ask great questions will be sharp when you need it.
31. User adoption isn't simple or guaranteed.
User adoption isn't simple or guaranteed. Changing user behavior is not easy. Remember: everyone is busy (life, family, work) and you want to add yet another thing. Remove as much friction as you can. Save as much time as you can.
32. Shut up after yes
Once you've got a 'yes' shut up and stop trying to further sell. You can't go further than a win, so shut up. I've met more than my fair share of people that lost deals because they kept selling past the 'yes'.
33. Everyone always has an angle.
Everyone always has an angle. Know the angle before you react to the situation. Don't end up a pawn on someone else's chess board.
34. Community is crucial.
Community is crucial. The power of association and coalition is more powerful than being a lone wolf. Build one. Be a big part of many. Give more than you take (and don't be a taker or a sleepy networker!).
35. A Quote to End Them All
Live by this quote from one of my mentors and you'll be better for it: "You can't cheat real time. And real relationships take real time." With my addition: "But your job is to find ways to cheat your time to create more real time."Here's to liven out that last quote. Thanks for the free advice Scott and Happy Birthday.
Leading Ladies In Tech: Alisha Miranda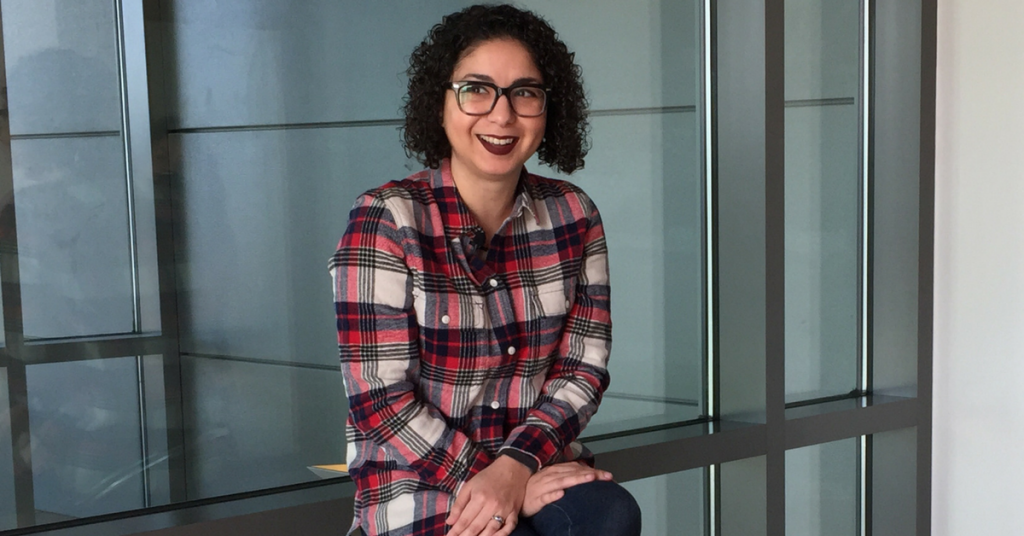 Alisha Miranda is a digital media strategist who helps CEOs, small business owners, media and technology brands develop their marketing and revenue opportunities. You can find ​her cited on HuffPo Business, Bit.ly, Bio.com, All Digitocracy, Fast Company, Time Out New York, AMEX OPEN Forum, PR Week and Mashable - to name a few. When not working on media campaigns, she writes food and travel stories that inspire young people to see the world.

In the past years, she has managed her own digital consultancy, alishainthebiz, which oversaw content, marketing and community engagement campaigns for start-ups in food, travel, and lifestyle. This led to partnerships with Social Media Week, Skillshare and many others which led her to being hired as a contractor for select projects by Thrillist, 2U, Astrsk PR, Digital Undivided among others. She has also written for a strong list of companies as a contributing writer, such as Time Out New York, New York Times, and New York Observer.Alisha Miranda spent about a decade in New York gaining experience in the digital space. She later moved to Philadelphia and started #RadGirlsInTech with Leah R. Kauffman, Director of Marketing and Communications at Red Spark. Their goal is to empower women working in the Philadelphia tech industry as well as help those looking for guidance in fields like coding, marketing, programming, content creation, and more. They have been able to connect technologists with digital creatives through their meetups throughout the city.In this interview, Alisha Miranda ties in all the four C's of Casual, Chic, Candid and Confident. She leads us through the various decisions she has made in her career and her passions in life, while talking about where she sees herself in the coming years. She ties that up with some great insight and advice for the millennials, start-ups and small businesses. Alisha manages to strike the magical balance of being both strong and endearing.
20 Habits Of Billionaires That You Can Do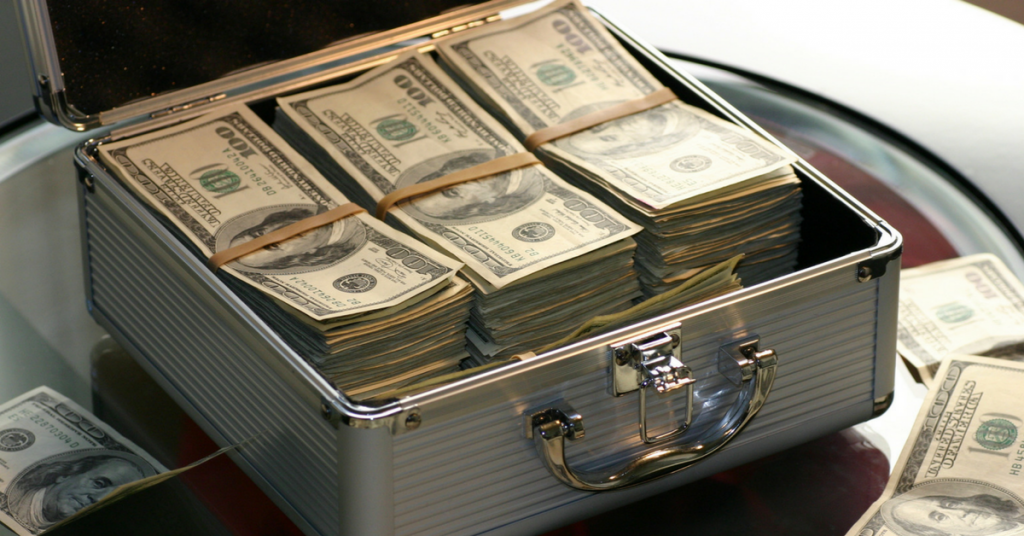 According to billionaires, money is a byproduct of their daily habits. If this is true, they must have some amazing habits! Lucky for us, most billionaires today are self-made. They worked hard to get to where they are today. If so, there must be some things we can do to gain financial success. Here are some things billionaires do every day that you can do too.
1. Avoid Death
If you want to enjoy your money, avoid things that are bad for you. People do not become billionaires by spending all their money on junk food. According to studies, 70% of the rich eat less than 300 junk food calories per day compared to 97% of needy people who eat more than 300 junk food calories. 76% of the wealthy also exercise aerobically four days a week compared to 23% of the needy.
2. Practice Gratitude
When you're stressed or angry, find things to be thankful for. This can be very hard but sometimes it's best to see the silver lining.
3. 10 Ideas Per Day
Get into the habit of 10 ideas per day. Not all of them will come to fruition but some of them might. You never know unless you try it.
4. Plant Seeds
We're not talking about a garden here but a seed that will turn into ideas, relationships or products someday. Write a thank you note, start an exercise routine, send ideas, eat well – you get the picture.
5. Learn To Say No
This can be hard for some people but if you learn how to say "No" you will have more time to read, learn, explore, sleep, spend time with family, work on ideas and many more.
6. No Excuses
Nothing ever good comes from blaming, complaining and explaining. Excuses take time and sometimes its action that you need.
7. Follow Warren Buffet's 5/25 Rule
Write down 25 things you want to do with your life. When you're done, go do the top 5. Forget about the other 20 because who has time to do all that? Focusing on the 5 will give you time to spotlight things that are important to you.
8. Don't Rush
Success takes time; you can't be an overnight success. It can take years to become a billionaire so be patient and celebrate small successes on the way.
9. Read
Read not only for learning but for relaxing too. Make it a habit to read at least 30 minutes a day every day.
10. Wake Up Early
Warren Buffet, Bill Gates and Richard Branson are all early risers. Getting up early lets them work without disturbance or to exercise before they tackle everyday things.
11. Make Mistakes
You don't need to be scared to make mistakes. They can be good teachers or serve as inspiration.
12. Sleep
Ever notice that you're cranky when you're sleep deprived? Sleep rejuvenates the brain and repairs brain cells and the body. Sleeping the appropriate number of hours per night and getting to a regular sleep pattern can boost productivity and make you happier.
13. Surround Yourself With People You Love
Surround yourself with family and friends. People that you love can help boost your confidence and inspire you to do better.
14. 1% a Day
1% a day is 3800% a year compounded. If you want to get better at something, do it 1% better each day. It's a win-win situation.
15. Ask Questions
Brian Grazer, the producer behind Apollo 13 and Arrested Development liked to ask people questions. He would call up the Dalai Lama or Steve Jobs and have "curiousity conversations." This is how he met Ron Howard and how they started Image Films which created the famous TV show Empire.
16. Stand Next To The Smartest Person In The Room
Steve Jobs did this by standing next to Steve Wozniak and Harold Raims did it by standing next to Bill Murray. The next is true with Kanye West (Jay-z). Stand next to the smartest person in the room and watch what they do.
17. Follow-Up
This is a habit that's hard for shy people. Don't be afraid to email and follow-up on that idea or nice to meet you email.
18. Be Single Minded.
80% of successful people are focused on accomplishing one single goal. Only 12% of less successful people do this.
19. To-Do List
If you want to accomplish your goals make a to-do list to keep track of things. Be like 81% of successful people and get into this habit.
20. Do 1 Thing You Loved As A Kid
Do 1 thing you loved to do as a kid every day. If you loved biking or playing with your dog, this can be the one thing that fuels your life.