Why People Give Up On Their Goals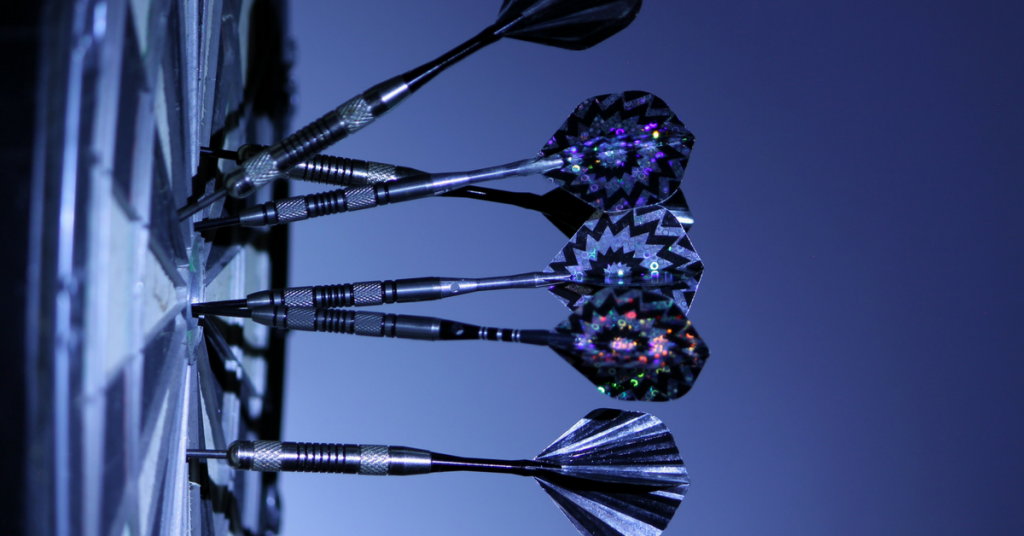 Some people think that success can be achieved overnight. Not only is this false, it's also unrealistic. Goals, no matter how big or small take time to achieve. Even if a person was labeled an "overnight" success, it took time before they were able to pull-off this feat. One of the most common reasons why people give up on their dreams easily is the thinking that success comes instantly. They get discouraged because they the path to success is not straight in clear. Here are other reasons why people give up on their goals too soon.
1. They Want Outcome More Than The Skill
How many people out there speak of how successful they want to be but don't do anything about it. Many people fall in love with the idea of being grand and famous but very few actually do something about it. Famous entrepreneurs put in a lot of hard work not only to learn the necessary skills but also to master it.
2. Personal Sabotage
It is natural to fear rejection. But what do you do when you come across the first stumbling block? In order to reach a goal, you have to be relentless. You have to want it bad enough to overcome your fear of rejection or failure. By fearing rejection and failure, you are sabotaging yourself; making it easier for you to give up and quit.
3. Their Life Is Already Good
Some successful people wanted to improve their life which made them persistent to reach their goals. Having a good life makes it easy to quit your goals because you already feel comfortable. You're not wanting anymore and feel that life does not need improvement.
4. Lack of Focus
Persistence takes a lot of focus. Some successful people achieved their goals because they became obsessed with it. People who lack focus cannot achieve their goals because they have too many things on the burner. They end up with half-cooked ideas because they were not able to give their attention to 1 project.
5. No Motivation
It's easy to stay motivated at the start of a project. This is because you're excited, enthusiastic and you can still see your goal clearly. However, the road to success is challenging and often strewn with risks and failure. This makes it hard to stay motivated and goals become harder to see.
6. Vague Goals
"I want to lose weight" is a very common goal, but if you don't know where you're going, it can be hard to get there.  Remedy this by setting specific goals and making sure that they are achievable, measurable and most of all realistic. Make your goal "I want to lose 10 pounds in 7 weeks" instead of just wanting to lose weight.
7. Procrastinate
One of the best reasons why goals are not achieved is procrastination. The "I'll do it tomorrow" attitude is very deceiving because you actually fool yourself into thinking that you're going to do it tomorrow and that you have endless tomorrows. The best time to start on reaching your goals is not tomorrow or even next week, it is always right now.
8. Listening To Other People Who Discourage You
When you go for the big goals, especially if it is one of those life-altering ones, it is inevitable that some people will try to discourage you from pursuing it. There are different reasons for this like jealousy or ignorance, but this is not important. You can fix this by ignoring naysayers, staying focused and keeping motivated.
9. Starting Too Many Projects
Having too many projects on the burner can actually lead to a burn out. Too many projects also divide your focus and time. Starting too many projects stem from the fear of missing out. Know that you don't have unlimited time or attention. Realize that by not finishing a specific project you are actually missing out on its possible positive results.
10. Surrounding Yourself With The Wrong People
If you surround yourself with people who do not realize their goals, you become one of them too. This can be hard to understand for some people because we actually want to belong to a group and be accepted. Achieve your goals by associating with people who can help you do it.
The Dirt on Filthy Casual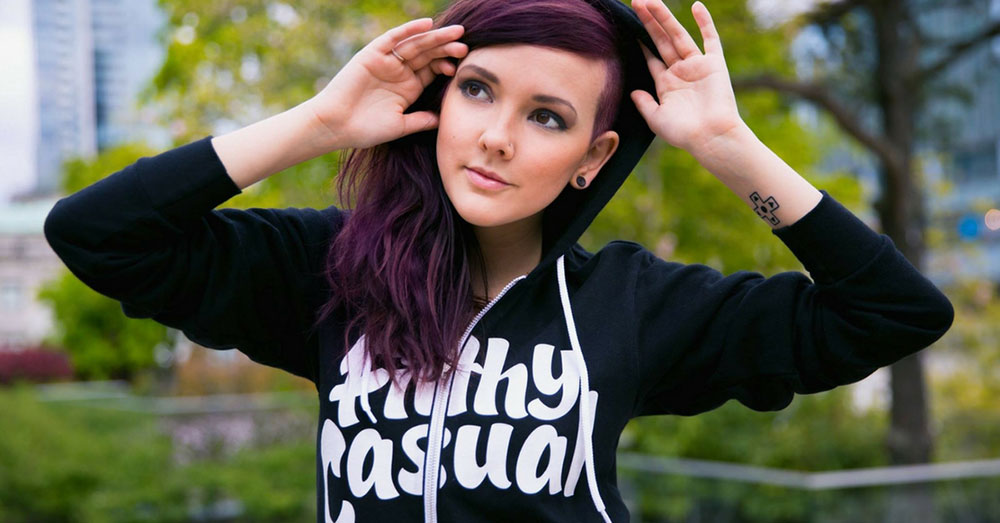 These are the guys that created a community behind a brand. Jason Soprovich and Mike Gaboury are the creators of Filthy Apparel, a premium lifestyle brand based in Canada focused on the gaming industry. The beauty behind the Filthy Casual brand is the positive influence that it has on the people wearing the clothes. What makes their apparel different is that it is for gamers of every level, whether you are a professional or play casually every so often. This is about growing as an extended family, with people you meet virtually, at conventions, or through social media.
Jason and Mike began their adventure 7 years ago as nothing more than just a hobby. They were never the cool kids, but not quite the nerds either. Their similar interest in World of Warcraft brought them together as friends and decided to form a company together. Unsure of which industry to reach, they pursued music. They quickly learned that it was not something they had passion for, and discarded the idea soon after. Clothing sounded reasonable, they thought, and that was where they poured their creativity to this day.

What started as 50 shirts for friends became something much more, for a community with a large demographic. According to The ESA, in 2015, 155 million Americans play video games with an average of two gamers in every gaming household. With a large audience in the United States alone, Filthy Casual is quickly becoming the ultimate lifestyle brand for gamers. Their online store features a wide range of products, from graphic t-shirts and snapbacks to artwork in the form posters and prints. Their apparel is focused on comfort, made with premium fabrics and materials. Growing quickly, their product line will be expanding within a few months time.
The culture that Jason and Mike built for Filthy Casual is unique in the fact that they have remained humble throughout their success. Their appreciation for everyone involved thus far, from their photographer Darshelle Stevens to all the family and friends they have met along the way, is expressed through their language and stories shared. Filthy Casual Spotlights feature individuals that are equally as passionate about the gaming community as they are. Social media has been an outlet for Filthy Casual to reach and engage with fans. Their Twitter is flooded with people around the world wearing their apparel, while their Instagram gives you a behind the scenes look into the people behind the brand.
Keeping up with the gaming market is one of their priorities that has contributed to their success. Jason and Mike are constantly watching gaming trends and many times, designing on the fly based on what is forecasted. The Filthy Casual team has traveled around the world, with Vancouver, Austin, and San Diego being some of their favorites. Their growth is no secret, with companies actively reaching out to them. They have collaborated with some of the most respected people in the industry like Rooster Teeth, where Filthy Casual designed a shirt based on their aesthetic. Others include Kinda Funny Games, Deep Silver, and are currently in talks on secret projects in the gaming industry.
Filthy Casual is a brand filled with passion and their mission is to spread the positivity that they have seen in the community. They are the family that you wish you had growing up, and are pioneering the way for people to come together based on similar interests, just as Jason and Mike has. They made a clothing brand that they believe in and wear themselves. The best advice they can give is, "Be willing to be dynamic, find where you fit in, and don't give up." Filthy Casual is as respectable as the team behind it. What was once days filled with World of Warcraft is now an apparel company sought out by fans around the world. Because their foundation is built on connecting with people and building relationships, they do not offer sponsorships of any kind. Everyone that wears their clothing is a true fan, and they pride themselves on being authentic without having to spend any marketing dollars.
As Filthy Casual continues to grow, they hope to see their apparel on the average gamer. They have turned down opportunities for entering retail stores, but are considering opening a flagship store of their own within 5 years time. Jason and Mike want to give their customers a personal experience that only they are able to give. Fans from around the world are purchasing their product in their online store and at conventions. Some are collecting the apparel, such as one of their customers in the UK, who has 46 of their pieces. What they want their fans to know is that Filthy Casual is all inclusive and to not be afraid to say hello. Think of them as an extended family, the guys that have your back when there is no where to turn. That is the Filthy Casual lifestyle.
Supercharge Your Online Business With Offline Meetups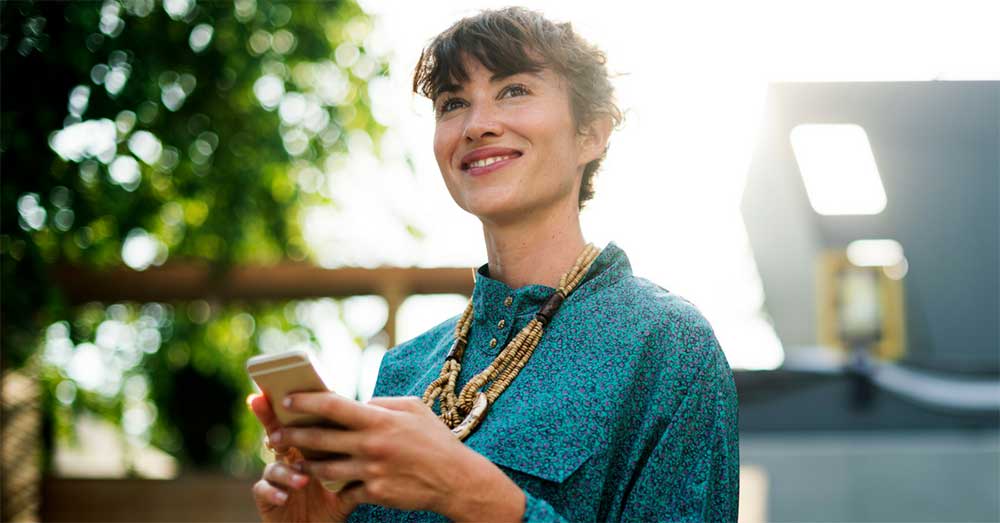 Online entrepreneurs forget about the importance of connecting with other people locally. These types of relationships are still one of the best ways to get the word out about your online business to supercharge your opportunities to the sky. Although online businesses run 100% in the digital world and can operate from anywhere in the world, building face to face relationships is still one the best techniques for business development and to get the word out about your brand. Although online businesses need many factors in place for them to succeed, offline meetups has been one of my secret weapons through my journey. Small live events can turn any business around, especially when you're starting out! Whether you have a B2C or a B2B, meeting people in an offline atmosphere will get you much farther than cold calling or cold emailing.
In 2015 I used local meetup events to turn my side-business doing web design and SEO services into a team making 6 figures in the first 12 months. I also used these same tactics to turn my side-business selling matcha green tea into a 6 figure brand with a physical location inside a mall. Now, keep in mind I don't live in Silicon Valley or any sophisticated city, but this applies to really anywhere in the world where there's more businesses around you!
As crazy as this story sounds (it was in fact a crazy ride), local offline meetups play a big role on many success stories out there. These types of events allow you to connect not only with potential clients, but also with local media celebrities or can open the door to connect with somebody else that can give your online business a huge boost.
Go out and meet people
Although social media makes it easy to meet new people, it takes a long time to build trust with somebody you met online. It's much more effective to connect off-line on small live gatherings than it is to spam or stalk somebody online.
Most offline meetups are between 50-100 people sharing a meal or a cup of coffee. Not only are they useful, but they are so much fun! Is not necessary to introduce yourself to every single attendee; you only need to connect with key people on that event.
For example, introducing yourself to a few attendees will give you a generic idea of what type of people are standing around you. Most times, when you share more about your story and your online business, people will guide you in the right direction on who you should be talking to. You never know who you might run into on the next meetup event. It's common to run into local PR and media people that are looking for stories like yours which could get you featured on a local magazine or TV show. It's also easy to run into that one person who can help you get into the next retail store or simply connect you with one of the biggest players in town that might need your services too.
Find local meetups in your area
As you know, thanks to all the majestic tools we have on the internet, we're only a few clicks away from finding what we need. The best tools to find a local meetup gather is meetup.com, or you can also look them up on Facebook Groups or LinkedIn Groups. Start by looking for groups that are in your niche. If you're into fitness, it's very easy to find fitness gatherings or classes that you can attend. On the other side, if you're looking to connect with other entrepreneurs, type in "business" or "entrepreneurs" + your city and I promise you will find at least 1 group close enough to you to attend this week. After you have found that perfect meetup gather that you want to attend, these are some of the tips and tricks you need to know to get the most out of your first (and every other) meetup events.
Find more about the organizer of the offline meetups and reach out to them. Organizers are passionate about meeting people, so they will be thrilled to hear from you!

Shoot the organizers a message in a non-salesy way and offer value to them by offering some of your tips or knowledge on an upcoming event. Ask them if there's anything you can do to help them solve any of their problems.

Assist the next meetup event they have without making it a sales tactic. Make sure you introduce yourself to the organizers in person as well. Ask the organizers if they know anybody in the room that you should be talking to about your online business. They will be happy to introduce you to the next contact that can open a new door for you.

The key to this technique is to focus on building strong relationships and to create opportunities, without selling anything! The moment you start selling your products, people will start stepping away from you. Focus on building strong relationships by offering value to everyone you meet and when the moment is right, you will be able to pitch to them if they're ready for it.
Most online entrepreneurs are afraid to go to offline meetups and meet people and for that reason they're missing out on huge opportunities. For this same reason, you need to go out and meet as many people as you can.
5 Ways To Create An Amazing Employee Experience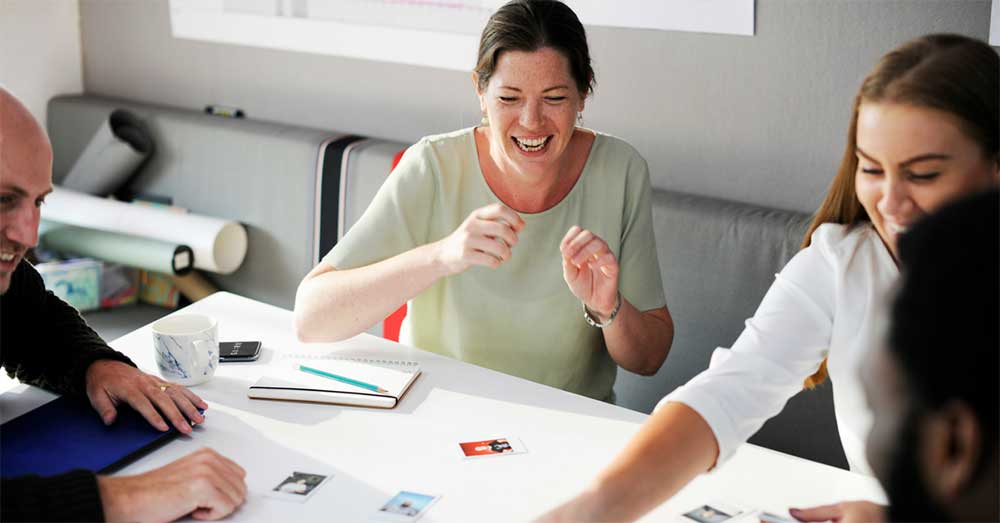 There is no perfect formula when it comes to running a business and managing employees. Every environment is different from the next and each employee should be treated in a unique way. If you survey 100 employees about the things that would motivate them to quit a job the majority would point to management in some aspect. In order to avoid some of the missteps that come with maintaining an employer to employee relationship, you must know what your employees need. These 5 tips are going to provide valuable information into creating an amazing employee experience:
Communication/Employees Being Heard
The most important aspect of any relationship is to communicate effectively. Communication helps to avoid small issues that can snowball into bigger issues. It is imperative that employees are not only kept in the loop, but are provided clarity when miscommunication issues arise. Miscommunication at work can turn into a game of telephone and spawn untrue rumors that can spiral. In addition to keeping an open line of communication with management, employees must feel that they are being heard. It can be very frustrating when you have ideas that you want to be heard but feel dismissed by management. This calls for a bad employee experience. Dialogue is healthy, so keep talking.
Utilize skills correctly
Any successful business person will tell you that many times resources are not as important as how you utilize them. The same goes with the people that are helping to grow and operate your brand. You can have as many good people on your team as possible, it is pointless if they are not being utilized based on their strengths. Some people may fear being outshined or having their employees outgrow the company, but it will do the opposite. If everyone is allowed to flourish by doing what they are best at, you may unlock growth in the company and the employees that you didn't know was possible. Pushing people to discover their full potential will benefit you because everyone will be putting their best foot forward.
Flexibility
Many people have demanding schedules outside of work that don't necessarily allow them to adopt conventional schedules at work. When employees are not allowed the flexibility to attend to things outside of work it can affect them negatively at work. Of course, people are responsible for managing their time effectively as adults, but every occurrence cannot be planned for. Allowing remote work, or even telecommuting which is becoming a growing trend, employees can better manage their schedule around work. This eliminates certain stressors that can affect time at work, morale, or even home life. Everyone has to sacrifice certain things when taking on a full-time commitment, however employers have the ability to make things a bit easier.

Positive Culture
A fun, positive culture is necessary to keep up morale at work. Team building exercises, keeping everyone in the loop, even respectful disagreements are all healthy in workplace culture and creates a positive employee experience. Some people spend more time in their office or workspace, then they do at home, meaning your employees should enjoy their time at work. Spending the majority of the day with people that you barely know or don't get along with affects work performance as well. Employers must realize that you can have the most beautiful office space, the largest salaries, etc but if your team is not clicking you're going backwards. Sometimes stepping back from work in an outside environment can help people to get to know each other in a different, more relaxed way.
Challenging Work
Nobody wants to be bored at work or feel as though their job is meaningless. It is important to make sure that employees feel challenged and look forward to coming to work. Not feeling challenged can cause employees to lose motivation, which can directly result in declining performance due to the negative employee experience. A domino effect, which can be avoided by communicating with employees about what can make them better. Growth is a critical component to forward movement in life. If employees feel that the work is complacent they will start to become complacent. Implement incentives, have friendly competitions, make things interesting so that boredom is not an option!