Why People Give Up On Their Goals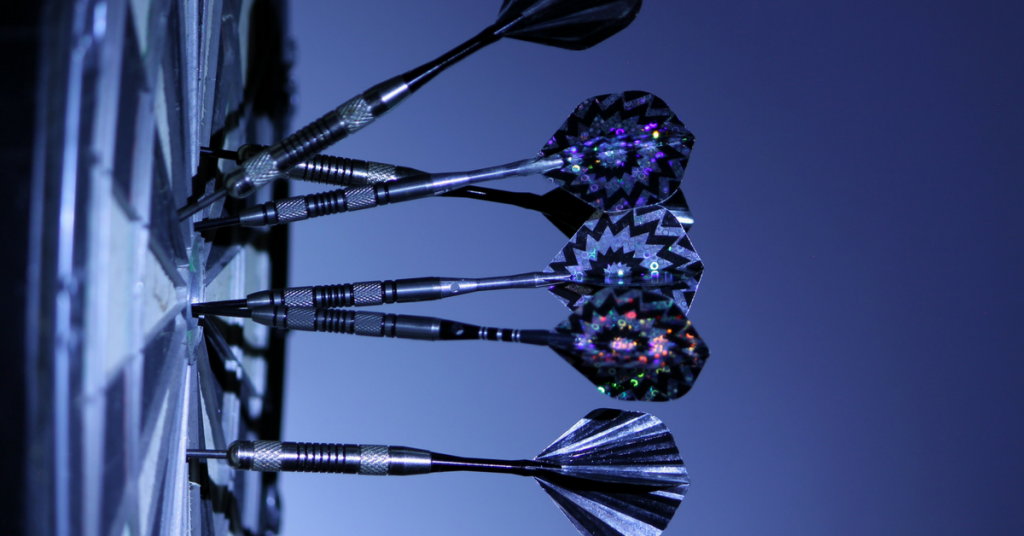 Some people think that success can be achieved overnight. Not only is this false, it's also unrealistic. Goals, no matter how big or small take time to achieve. Even if a person was labeled an "overnight" success, it took time before they were able to pull-off this feat. One of the most common reasons why people give up on their dreams easily is the thinking that success comes instantly. They get discouraged because they the path to success is not straight in clear. Here are other reasons why people give up on their goals too soon.
1. They Want Outcome More Than The Skill
How many people out there speak of how successful they want to be but don't do anything about it. Many people fall in love with the idea of being grand and famous but very few actually do something about it. Famous entrepreneurs put in a lot of hard work not only to learn the necessary skills but also to master it.
2. Personal Sabotage
It is natural to fear rejection. But what do you do when you come across the first stumbling block? In order to reach a goal, you have to be relentless. You have to want it bad enough to overcome your fear of rejection or failure. By fearing rejection and failure, you are sabotaging yourself; making it easier for you to give up and quit.
3. Their Life Is Already Good
Some successful people wanted to improve their life which made them persistent to reach their goals. Having a good life makes it easy to quit your goals because you already feel comfortable. You're not wanting anymore and feel that life does not need improvement.
4. Lack of Focus
Persistence takes a lot of focus. Some successful people achieved their goals because they became obsessed with it. People who lack focus cannot achieve their goals because they have too many things on the burner. They end up with half-cooked ideas because they were not able to give their attention to 1 project.
5. No Motivation
It's easy to stay motivated at the start of a project. This is because you're excited, enthusiastic and you can still see your goal clearly. However, the road to success is challenging and often strewn with risks and failure. This makes it hard to stay motivated and goals become harder to see.
6. Vague Goals
"I want to lose weight" is a very common goal, but if you don't know where you're going, it can be hard to get there.  Remedy this by setting specific goals and making sure that they are achievable, measurable and most of all realistic. Make your goal "I want to lose 10 pounds in 7 weeks" instead of just wanting to lose weight.
7. Procrastinate
One of the best reasons why goals are not achieved is procrastination. The "I'll do it tomorrow" attitude is very deceiving because you actually fool yourself into thinking that you're going to do it tomorrow and that you have endless tomorrows. The best time to start on reaching your goals is not tomorrow or even next week, it is always right now.
8. Listening To Other People Who Discourage You
When you go for the big goals, especially if it is one of those life-altering ones, it is inevitable that some people will try to discourage you from pursuing it. There are different reasons for this like jealousy or ignorance, but this is not important. You can fix this by ignoring naysayers, staying focused and keeping motivated.
9. Starting Too Many Projects
Having too many projects on the burner can actually lead to a burn out. Too many projects also divide your focus and time. Starting too many projects stem from the fear of missing out. Know that you don't have unlimited time or attention. Realize that by not finishing a specific project you are actually missing out on its possible positive results.
10. Surrounding Yourself With The Wrong People
If you surround yourself with people who do not realize their goals, you become one of them too. This can be hard to understand for some people because we actually want to belong to a group and be accepted. Achieve your goals by associating with people who can help you do it.
5 Ways To Break A Bad Habit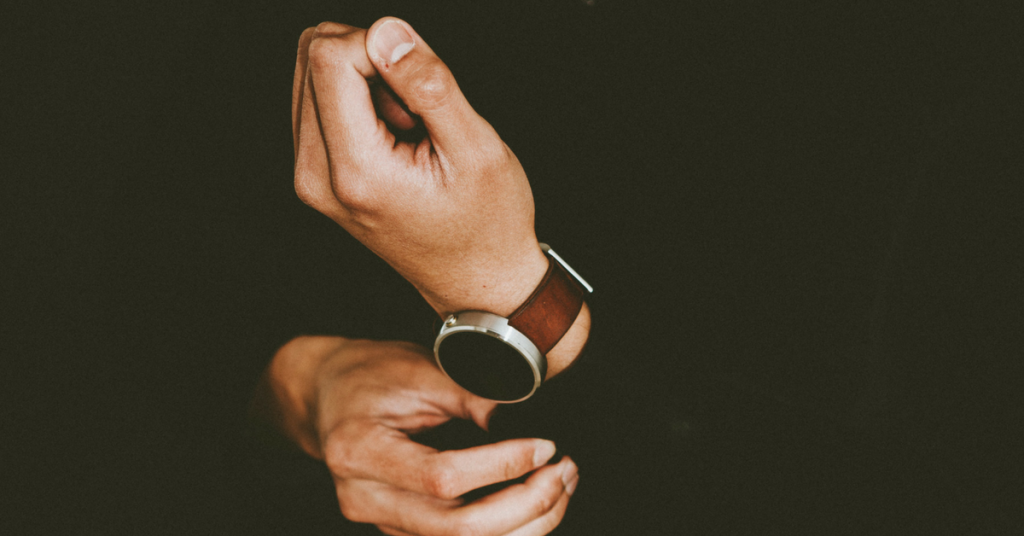 We all have bad habits whether it is biting finger nails when nervous, smoking, or gambling. The bad news about bad habits is its ability to impact relationships, happiness, and health. Many people want to kick their bad habits, however not many of them succeed in doing so. In order to successfully overcome bad habits, the first step is to develop insight in their origin. Once you know what is causing these bad habits, it will be easier for you to control these triggers, and you will be one step closer to kicking these bad habits forever.
Decide That You Can
If you have a bad habit like being chronically late you need to acknowledge that you have this bad habit and decide that you can kick it. Being totally committed to changing yourself is the first step to success.
Learn What Is Causing This Bad Habit
Learning what causes a bad habit is one of the ways to kick it and know how to avoid it. Take a good look into what is causing the habit. Take being late for example. Is it because you forget to set the alarm or maybe you stay in bed even if you're already awake? By figuring out what is causing your bad habit, you can work out how to manipulate the situation so that your behavior is different. Take a look at the "reward" for your bad behavior. Do you like the excitement or attention when you are late? If this is the case, maybe you can figure out ways to get noticed or to become excited over something else.
Set Reasonable Goals
For those who are chronically late, being on time the first time after deciding you want to change can be very hard. It is better to set reasonable goals so that you can slowly work towards achieving bigger goals. If you want to start arriving on time, it would be unrealistic for you to set being on time the first day after setting the goal. For those who are chronically 20-30 minutes late all the time, set a more realistic goal of being "only" 10-15 minutes late for the first few weeks and then gradually lessening the minutes until you get into the habit of being on time.
Measure Progress
One of the ways to keep motivated is by seeing how far you have come to reach your goal. Seeing your progress will keep you inspired and work harder to achieve the ultimate objective. For those who are chronically late you can keep tabs of your lateness by taking note of it in a journal or calendar. You might not experience progress immediately so it is important not to get discouraged but to keep on moving forward.
Additional Support
Lastly, find somebody who will support you and help you kick your bad habit for good. For those who are always tardy perhaps you can get a co-worker to cheer you on or remind you to get going if you're slacking off on a project again. Ask family and friends to help you by telling you it's time to get ready for an appointment right away lest you be late. Support groups like Alcoholics Anonymous and Weight Watchers are testament to the fact that it can be hard to do it alone and that you don't have to.

Aside from negative impact on relationships and work, bad habits can also shorten your lifespan. Eating junk food and not exercising can cause various diseases that can affect health and longevity. Smoking, drugs and alcohol can cause a myriad of health problems and gambling can jeopardize family land financial security. Some bad habits need professional help to totally eliminate however, following the above stated examples can give you a head start in getting rid of them.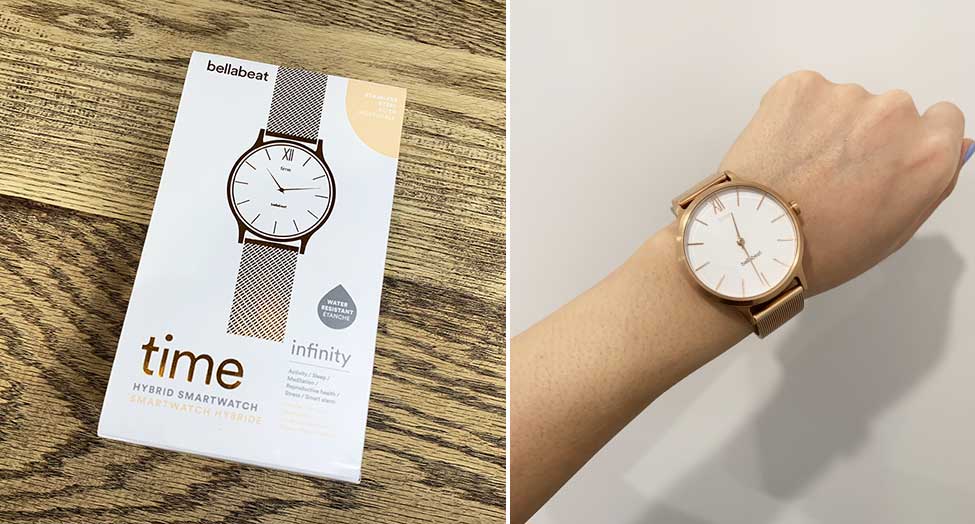 Setting healthy habits is a primary focus for many of us for the New Year. From working out to practicing meditation to drinking more water throughout the day (because we all need to drink more water), many look for accessible tools and resources to help us stay on track and reach our goals. With the surge of wearable devices on the market, how does one choose which to spend our hard earned money on and watch one are simply gimmicks?

The category of wearable technology, more specifically smart devices, has grown drastically in the past five years. The industry shifted to help us better staying connected, on trend, and collect helpful data. Whether it's call/text notifications, heartbeat monitoring or counting your steps to hatch eggs on Pokemon Go, both large brands and new startups are doubling down on wearer's interest to new technology.With a market saturated with heavy hitters, like Apple, Fitbit, and Fossil, and weekly product launches on Kickstarter and Indiegogo, all competing for buyers' attention, it's important to know what kind of features and functionality your lifestyle needs to choose the right product for you. Even for independent brands, expectations are extremely high for product design and technological advances to compete with the Watches, Bands, and Qs of the world. Startups, like Bellabeats, a piece of smart jewelry, and wellness startup, must build an exceptional product, in addition, to carefully target the right demographic and build a community thriving community just to stay in business.Bellabeat aims to improve the lifestyle of their customers: smart women with an inspiring healthy and on-the-go lifestyle. Their products promote healthy living through your wellness tracker, collecting data on activity, meditation, water consumption, sleep patterns, and even where the wearer is in her reproductive cycle, all to determine their stress sensitivity.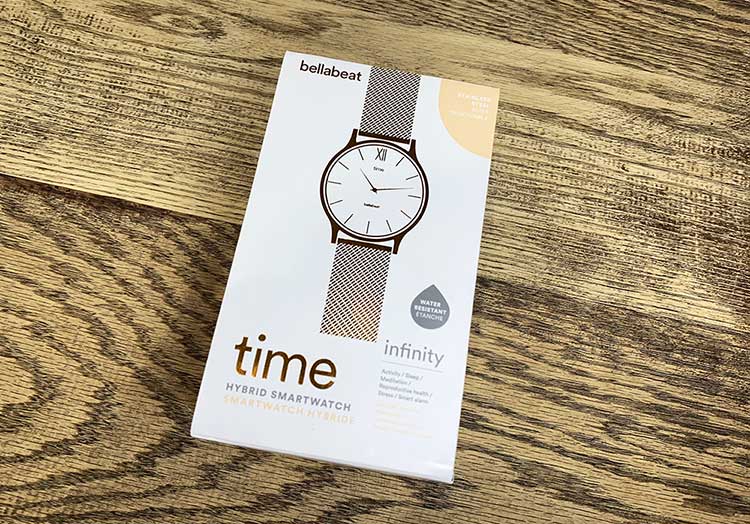 Their latest product release, Time, a smart-wear with a luxury and minimal design, fits into the customer's smart chic lifestyle and compliments their other products, Leaf Urban Tracker, which is shaped like a left, Left Switch, includes a centerpiece of rose quartz or onyx crystal, and a smart water bottle, called Spring. With Time, wearers can track her habits throughout the day, including a number of steps, types of activities, how much water she drank, and even her quality of sleep. In addition to these features, users can use their beautifully designed and colorful app to access guided meditation and track her period.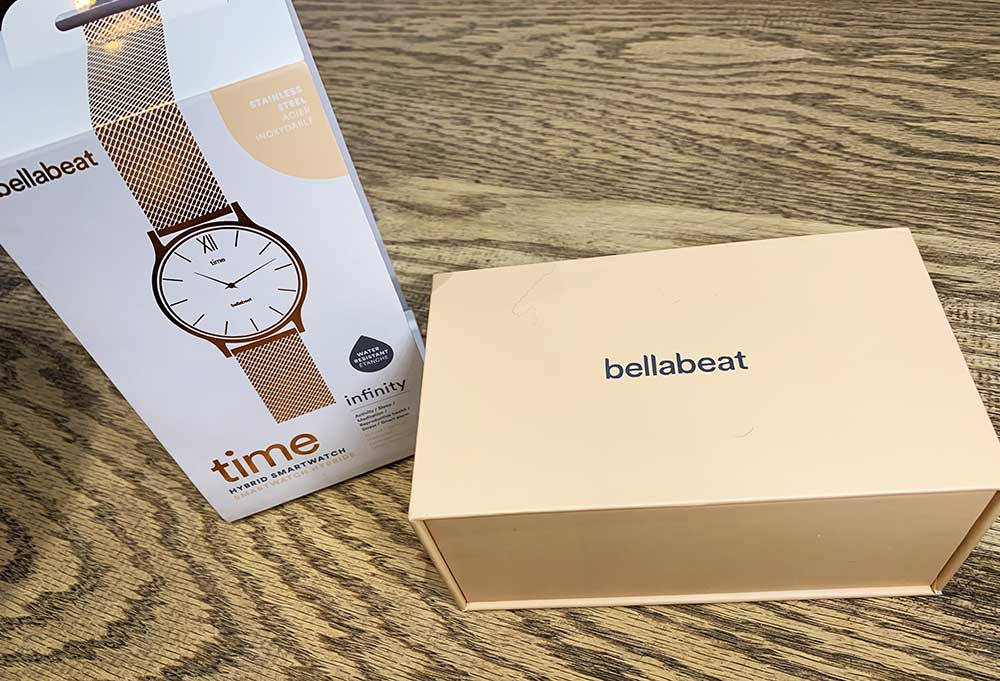 The device is optimal for wearers who are interested in tracking these habits for personal acknowledge as there are inaccuracies to Bellabeats data tracking. When used, in comparison to other tracking apps, such as Apple's Health and Sleep Cycle, Bellabeats falls behind data tracking and usability. Competed to Health, Bellabeats's Time (which is worn on reviewer's wrist throughout the day) collects 100-1,000 steps less, even with phoneless trips to the bathroom and grabbing prints from the printers.Time also calculates time spent laying down while watching late night Youtube videos as sleep hours, while Sleep Cycle can determine when users have fall asleep and catch more late night bathroom breaks than Time (which again, is worn on the wrist and goes with the user to the bathroom compared to staying plug and on the bed). Another downside to Bellabeats Time is the user experience. From difficulties and delays to stepping up the device upon arrival to non-intuitive design and usage, Time does not build confidence in users who believe they're buying convenience for $179 USD.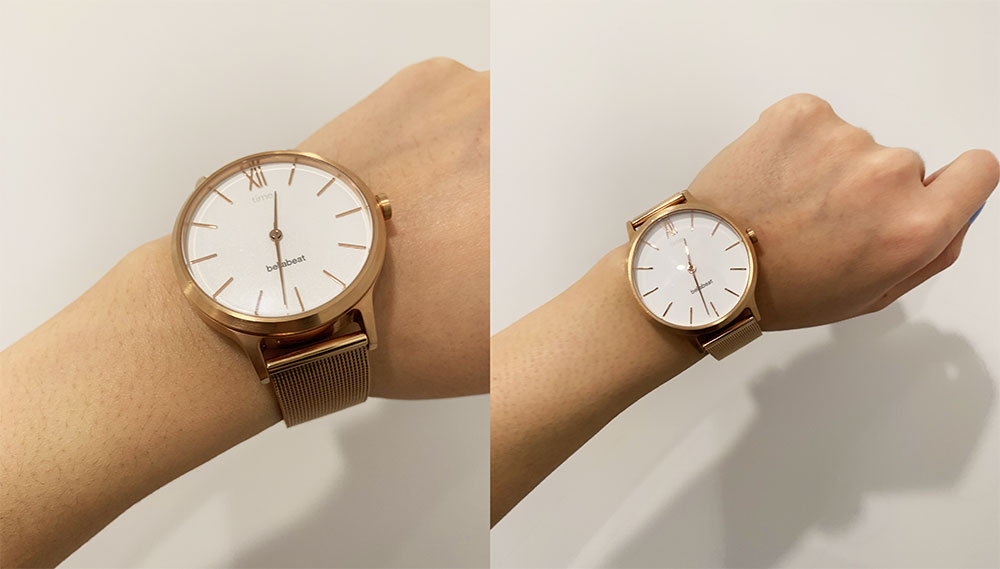 It is undeniable the beauty and luxurious watch design and packaging. What is less luxurious is the delay in usage upon receiving Time. Forwarning, you will need someone else to help insert the watch batteries and may struggle to adjust the wrist size (which is still too big for my tiny wrist). Furthermore, their colorful and minimal app could use more instructions and features to improve wearer's experience with their technology, such as reminder notifications to sync their device (so users do not lose their data if they forget at the end of the day), better data tracking to reduce inaccuracies, and possibly, integration capabilities to sync with other apps, in case users prefer other apps, to improve their data collection.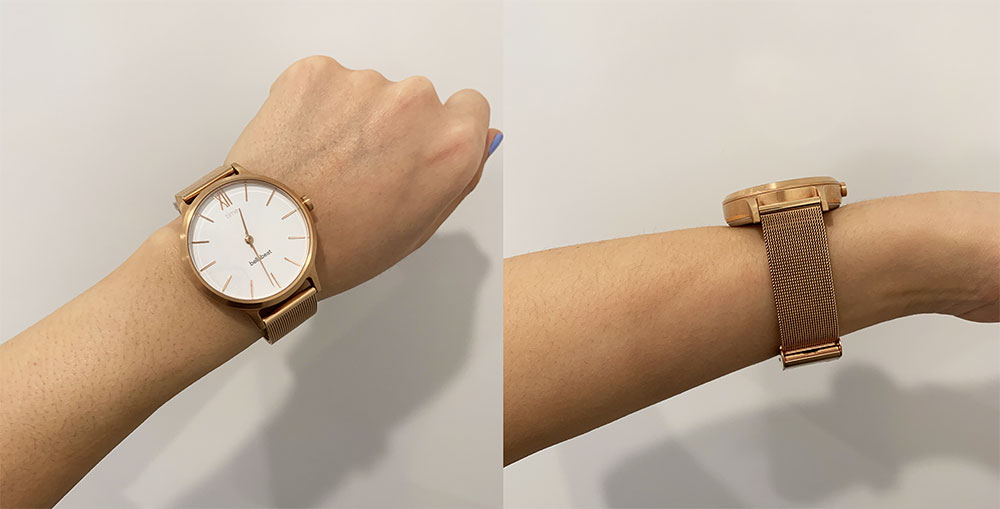 Both with the design and technology, the team at Bellabeats offers both benefits and setbacks when it comes to their products. They have done an amazing job building their social and online community and promotion healthy and smart living. Their goal for supporting healthy habits is highly appreciated and we look forward to seeing where the company grows to (and how they can improve their tech, no shade).
Turning Stress Into Productivity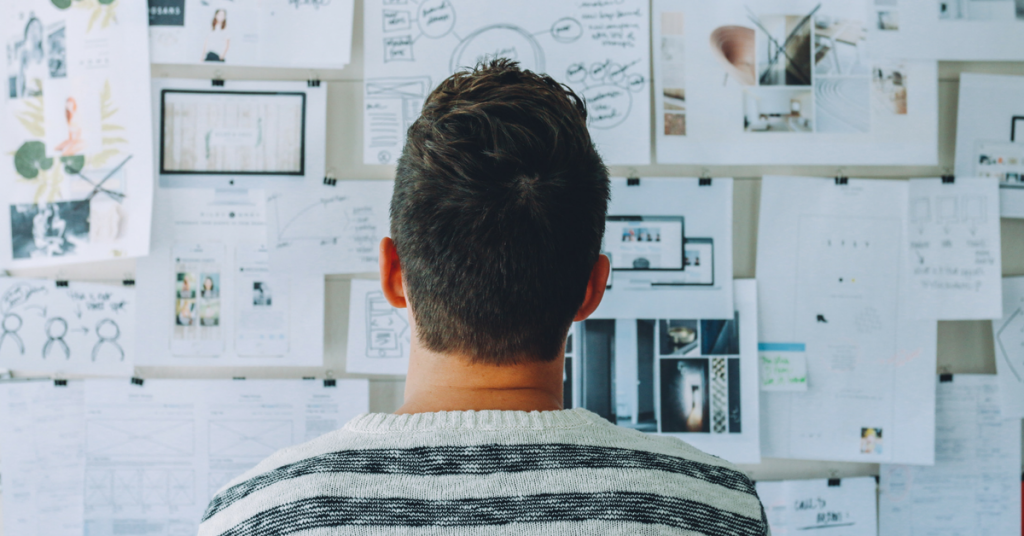 There isn't a person in the planet that can hide from stress. Stress happens whether we like it or not, and it can have a huge impact on your work, relationships, and feelings. Being stressed at work is normal. However, when it begins to impact your productivity or co-workers, stress can become an even bigger problem. The good news is that there are studies that show when stress is managed correctly, it can have a positive impact on productivity and performance. Here are some ways to turn stress into productivity.
Recognize Stress
Stress is unavoidable and worrying about the cause of your stress will do nothing to alleviate it. When a person is stressed, he or she feels anxious. There is tension in the body and the heart is racing. This means that stress is a feeling. Being stressed could be an indication of how you feel towards a project. How much stress you feel is directly co-related to the importance of the job or task. Once a person recognizes that he or she is worrying about a project they can respond to it in a rational way.
Reframe It
Rather than worrying about your project and being stressed about it, don't see it as a threat but a challenge you need to conquer. Once you reset your brain from the negative to the positive, your body responds in a more favorable way. When our brain is stressed, it triggers a flight or fight response. To avoid this, you need to think of stress, not as something negative, but as something challenging you need to overcome. This way your brain will be conditioned to become active rather than paralyzed.
Control
What is the use of stressing over something you cannot control it? Too many people spend too much time feeling bad towards things they cannot change or control. When faced with worry or anxiety, positive psychology expert Shawn Achor suggests the Island Experiment. On a piece of paper, write down all your stresses and draw two circles. In one circle, put all things you can control and on the other things you can't. Ignore the second island and focus on taking action on the things you can control.
Don't Get Overwhelmed
One of the reasons why we get stressed at work is the fear of letting our co-workers down when we make mistakes or miss deadlines. One of the reasons for this is being overwhelmed with tasks. You don't have to go at it by yourself. One of the best ways to handle stress positively and turn it into productivity is by asking help from others. You might have a co-worker that is an expert on the job you have been assigned or an officemate that is already finished with his tasks. Asking for help when you need it will help you stay on track at work while being productive and keeping stress at bay.
Stay Organized
You might not realize it, but you might not be stressing over the right things. If you are unorganized at work or have too many jobs at once, you might be worried because you don't know how to prioritize your assignments. To keep yourself from becoming stressed due to lack of workflow, organize tasks from important to can-wait. This will help you focus on which jobs are the most urgent to the least important. Once you have tackled the important jobs, the smaller jobs can be handled easily and prevent you from becoming stressed while at your desk.

Stress can ruin your life, but only if you allow it to. Since stress is inevitable, the best way to tackle it is to keep a positive attitude and keeping things in perspective. If you continue to tackle things you can control and stay organized you can beat stress so that you remain positive and productive at work.