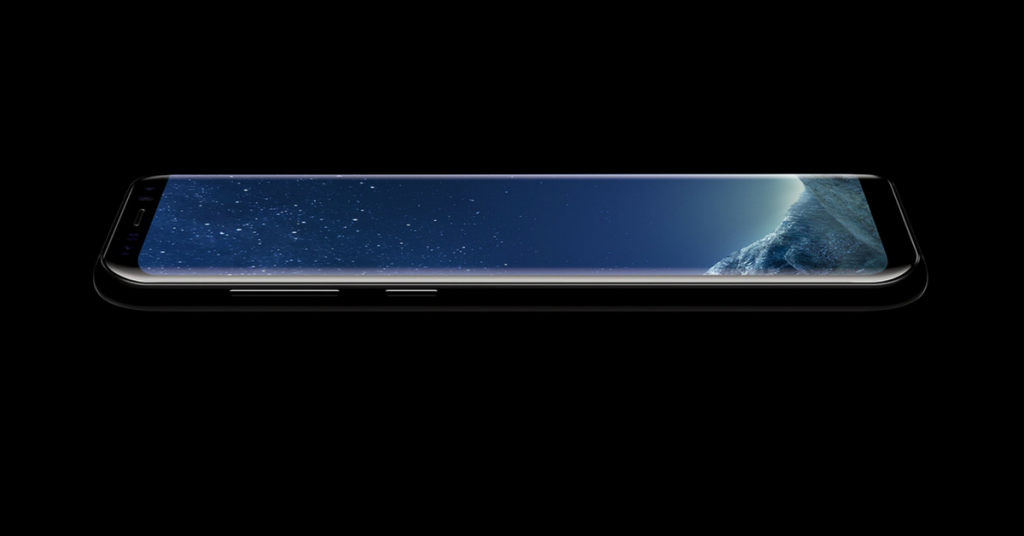 It's here. It's finally here. After all the leaks and rumors and even more leaks, the Galaxy S8 is finally here. Earlier today, Samsung held its Unpacked event where it revealed the future of its flagship smartphones. Samsung also introduced several new and updated products that continues its ecosystem building. But of course, we have to talk about the star of the show, the Galaxy S8. The Galaxy S8 represents a pivotal moment for Samsung. After the disastrous battery debacle of the Galaxy Note 7, this is Samsung's chance to regain the trust of consumers while trying to innovate and add new features to outdo its' competition. Back in January, Samsung announced an 8-point battery check to ensure that exploding batteries would never happen again. As Samsung is the foremost Android OEM, the S8 needs to be a success to thwart would be powerhouses like LG, HTC, and even OnePlus and Huawei. Let's check it out shall we?
Galaxy S8/S8+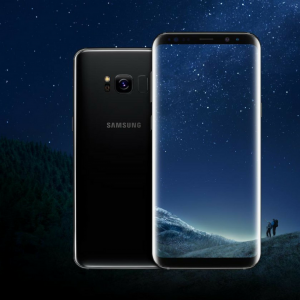 Samsung officially unveiled the Galaxy S8 and Galaxy S8+. Like LG, Samsung has opted to go for an almost completely bezel-less display with the sides spilling over the edge similar to the Galaxy S7 Edge. Samsung calls it an "infinity display" which is an apt description as there is almost no delineation between the screen and the device. Samsung says the display is also HDR capable. The smaller S8 has a 5.8" 2960 X 1440 display (570 ppi) and the larger S8+ has a 6.2" display with the same resolution at 529 ppi. Having a near bezel-less display also means sacrifice and that means no more physical home buttons. The navigation buttons are all in software now, however, Samsung has implemented haptic feedback where the home button although it doesn't seem to be as nuanced as Apple's Taptic Engine. The loss of the physical home button also means the loss of the fingerprint sensor. Samsung chose to move the fingerprint sensor next to the camera. This is somewhat unfortunate because it makes it much easier to get fingerprint smudges all over the camera lens. Fortunately, the iris scanner returns on the S8 along with a face scanner. Early reports seem to indicate that it's pretty fast. However, face scanning is probably less secure than using iris or fingerprint scanning.
As far as the other specs, the phones will either feature a Snapdragon 835 or a Exynos Octa core CPU depending on the region. Both phones will have 4GB of RAM and 64GB of storage with expandable SD card support. Battery-wise, the S8 will have a 3,000mAh battery and the S8+ will have a 3500mAh battery. That doesn't seem particularly large considering the size and resolution of the screens. Samsung has said that they've tweaked the battery chemistry to last longer after about a year or so. On the bright side, both phones will support Qualcomm's Quick Charge and both PMA and Qi wireless charging standards. Surprisingly, the rear camera is the same in the S7 although Samsung says they've changed the software to get better photos. However, the front facing camera is upgraded to 8 megapixels and supports autofocus.
On the software side, the S8/S8+ both ship with Android Nougat although the usual caveats remain regarding updates. The unlocked S7 still doesn't have Android Nougat while the Verizon version just got Nougat a few weeks ago. Meanwhile, Android O has already been released for developers. Samsung has chosen a new design language for its TouchWiz skin that is supposed to evoke the smooth, rounded corners of the actual handset. Although Samsung is notorious for bogging down their phones with bloatware, the new interface is surprisingly restrained. Hopefully this means smooth performance for the life of the phone as Samsung phones in particular have been known to slow down during the lifetime of the phone.
Microsoft is trying to make the smartphone a desktop computer with Windows Continuum. Samsung is trotting down the same path with DeX. DeX is a feature like Continuum that enables the S8 to become a pseudo-desktop computer when plugged into a specialized dock. Once docked, it allows the Android apps to be used similarly to desktop apps. During the presentation, the presenter edited a PowerPoint presentation and then dragged the file directly into an email before sending it off. Unfortunately, Android apps haven't been great when it comes to scaling to monitors. Regardless, this seems like a valiant attempt by Samsung to leverage the power of the S8.
Finally, there's Bixby. Bixby is Samsung's personal assistant. Yes, yet another personal assistant. That makes Siri, Google Assistant, Alexa, Cortana, and now Bixby. Samsung thinks they can differentiate their assistant by focusing on being able to use your device versus being able to ask random questions. Samsung's goal is ambitious though as Bixby is marketed as "anything you can control with touch, you can also control with voice." At the moment, however, it only works with Samsung apps and apps written to support Bixby. It's more assistant but less artificial intelligence. Moreover, because the Galaxy S8 still runs Android, it will be hard for Samsung to dissuade users from simply using Google Assistant which potentially has much more utility simply due to the vast amount of data that Google has. Samsung is so confident of Bixby, however, that the S8 features a dedicated button just for Bixby. A short press takes you to Bixby Home, a long press activates the voice features, and there is a small icon in the camera app to use Bixby's augmented reality features. The sheer popularity and ubiquity of Amazon Alexa and overall intelligence of Google's Assistant may overshadow Bixby's usefulness but someone living in the Samsung ecosystem could definitely benefit from using Samsung's solution.
The Galaxy S8/S8+ will come in gray, silver, and black in the United States. International customers will get gold and blue. They'll be available for preorder on March 30th with an official release on April 21st. There is no word on cost as it's up to the wireless carriers to determine that. Rumors point to a starting price of $720. Overall, this looks to be one of the best Android phones and a worthy successor to the Galaxy S7….and yes, it still has a headphone jack.
Using Live Video To Double Your Business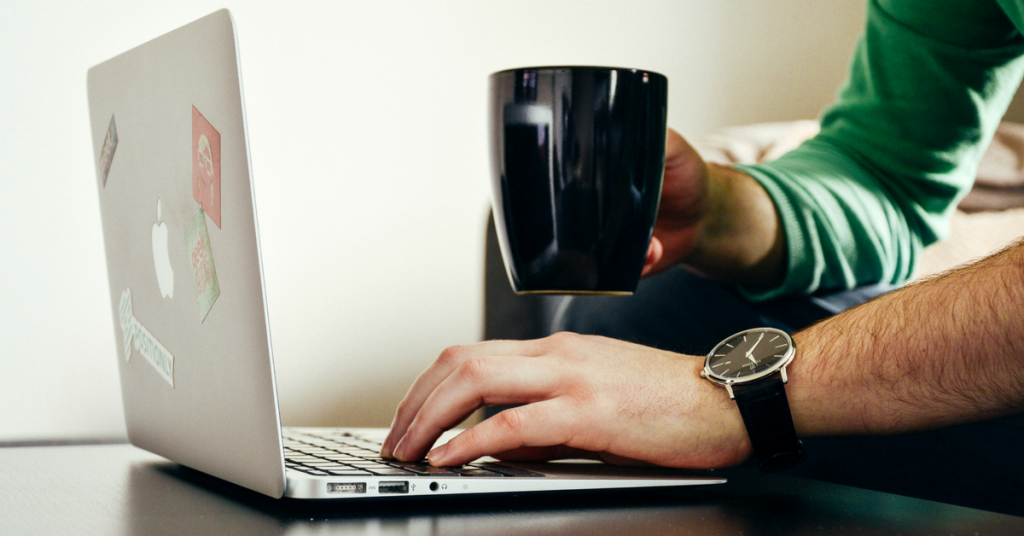 Instagram Live Video, Facebook Live Video, and Periscope – more than likely you would have heard of these social media platforms, but did you know they are the latest technological breakthroughs for users to incorporate into their business? These platforms allow you to connect powerfully and easily with your audience, which means as an entrepreneur, you are able to personalize your brand and business amongst targeted viewers.
Engaging with your audience is key to running a successful company. Gone are the days where you can just create a website, cross your fingers, and hope that people will find it and contact you for your products or services. We live in a new era, where billions of people are constantly connected to their smart phone. According to Facebook, there are 1.18 billion active users that visit their social network on a daily basis! So with the Live Video option, you are now able to literally interact in real time with your audience. Think what that can do for your business.
The first thing you may be asking yourself right now is, how can I reach more people without a large following? Well, the easiest and quickest way to build a responsive following is to become Keyword specific. This means that you are targeting people specifically interested in your niche and what you have to offer. It is better to have 100 followers that are engaged and interested in buying your product or service than 1,000 followers that take little to no action on your offers. One of the fundamental keys to your business growth is to create an organic following.
How to build a following organically
Content is king
The more value and content you post regularly on social media — the more followers you are going to gain. People want to learn, be entertained, and see valuable posts from you.
Assuming you're doing this and you have a responsive following, now you are able to incorporate Live Video! Before you "go live" you must have a game plan on exactly what you will be talking about. Go in prepared or you'll lose interest and engagement.
Keep in mind the attention span of the average person is extremely short, so you have one chance and one chance only.  Make it count! Lucky for you, you don't have to be on Live Video for too long to get your message across. A handy acronym to use is: K.I.S.S: Keep it short and simple! Your audience will love you for that, trust me!
Build a bond
Like anything worthwhile in life, the power of our bonds with others is what binds us together.  Strip all the technology away and we are simply human beings creating connection and bonds, which create trust and trust creates fans and buyers. With your current audience, you must build a bond, in other words, a relationship with them. You can do this with live video. Have a conversation with your audience, while keeping them entertained. Ask questions, acknowledge your viewers, and deliver value that they can take away once you're done.
Now that you've created a relationship with your audience ask them to spread the word by liking to share and comment. The more likes and shares you get, the further your reach gets. Now the way Facebook's algorithm works is, with the more activity that is happening on your post or feed, they will make sure everyone can watch it and have the opportunity to engage. Whenever a user logs onto Facebook, they will see you first on their feed!
Create a contest
People love winning. Creating a giveaway or a contest that gives your users the chance to gain something by participating will spread your name and page around Facebook like wildfire. It's scary how fast news will spread when done correctly. A word of caution: Make sure you set clear and concise rules to your contest to avoid unnecessary drama or miscommunication.
On your post, make sure to include a form. Here, you will gather the user's information: name and email address. These two requirements are essential for you. You have not only gained new leads for your business, but your new leads have also done free advertising work for you and your business. By liking, sharing, and commenting on your post, they have now expanded your message to their following, giving them the opportunity to participate in the contest and spread the word even farther. There are a ton of ways you can grow your audience exponentially with a few cleverly executed strategies.
Live Video Doubling Your Business
Providing value and entertaining info on your product or service without sounding like a door salesman will take you a long way. At the end of each video, provide a call to action for your audience to participate in. An example of this could be, "Click the link in my bio to learn more." Keep in mind that you do not have to provide a call to action in every video. Spamming your viewers will only backfire.
Another approach you can have is leaving a cliffhanger at the end of each video where your viewers will want to see your next Live Event. It leaves you with suspense, which ultimately makes you come back for more. That's the effect you need to have on your audience.
Your call to action could be clicking a link that you've posted on your page, tagging a friend on your most recent post, and/or leaving a comment with their email on your post. The link that the user will be clicking should direct them to a landing page where you will be able to provide the user with value and an offer. That ties back into a sales funnel, where you can convert leads into buyers.
At the end of the day, Live Video allows you to connect with your audience on a personal level. This form of communication will be help you convey your message more clearly as they watch you live. You will have a better connection with your viewers as you build a connection through emotions. Live video allows your audience to learn more about you, your business and what you're selling. Make it exciting, provide value,  develop creative call to actions for your audience and watch your business grow.
Popping the Bubble: How to Escape the Social Media Echo Chamber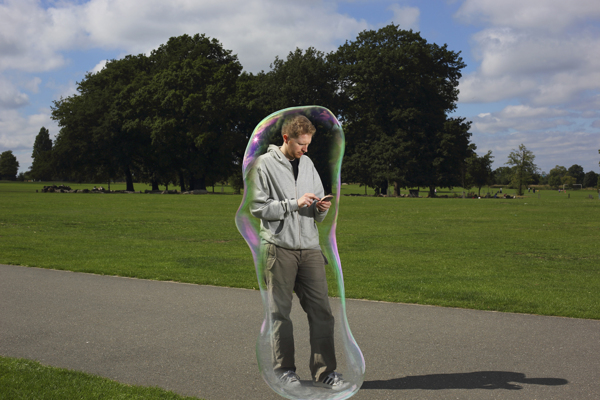 This past election has left most millennials in a cloud of surprise.  I know that on my own Facebook news feed there was a very anti-Trump/pro-Bernie vibe.  In the months prior to the election, my outlets for social media were bombarded by very specific opinions against the reality TV billionaire.  All I heard were calls to "feel the Bern".  To me, and I think to most people my age, it appeared unanimous that Trump would lose.  However this was not the case.  So what happened?
One issue with social media is that it's prone to creating echo chambers: places where our ideas are reaffirmed by the consensus of our networks.  Don't like one particular friend's libertarian view?  Easy.  Unfollow them.  This ability to unfollow, paired with algorithms that curate content towards to your taste depending on what you like/react to, creates the walls that seal us into comfort zones with like-minded people.  It traps us into a biased reality; a bubble that prevents us from ideas different than our own.  Here are three simple ways to combat the bubble, and allow for the diffusion of ideas.  No one's saying it's easy, but those who do are the guardians who keep the dialogue open during difficult times and with controversial ideas.
Actively like and react to diverse new sources and pages
Much of the power and control that users have over their social media is in curation.  Your feed is curated according to the content you interact with.  Simply being aware of this fact can make help make you more conscious about how and what appears in your feed.  If you're not seeing a lot of diversity in content, maybe try interacting with new stuff.
Watch out for confirmation bias 
Does it always sound like you're right?  When you log onto your Facebook, does every status update and shared article resonate with your own beliefs?  It's easy to be drawn by the gravity of people who support your ideas, but to keep an honest perspective on the state of the world, you need to balance out what you expose yourself to.
A wise person once said to me "you like that author's opinion?  Then try reading their opposer's book."
Never Unfollow
The "unfollow" feature is meant to be used in times of dire offense.  It's understandable that a person be unfollowed because they are insulting or harassing.  The problem is that in some subjects like politics and religion,  people can resort to both of these behaviors.  Because people tend to hold political and religious beliefs close to their hearts, opposing views often respond with even more hostility.  Usually in these cases people unfollow not because of the idea itself but because of the primitive and often negative ways people try to convey them.
What makes unfollowing such a bad option is that it closes the dialogue between big contrasting ideas.  If you unfollow a friend who disagrees with you, you're basically choosing not to hear their side.  Does doing this really make you the bigger person?  When we choose to stop the flow of information, we are also choosing to remain within the bubble.  Break free by practicing these three simple guidelines.  Humans aren't always the best at communicating, but at least keeping an open ear and an open heart leaves the door open to a more harmonious reality, one that actually reflects the ideas of the world, and the people who hold them.
How To Prepare Yourself For A Job In Tech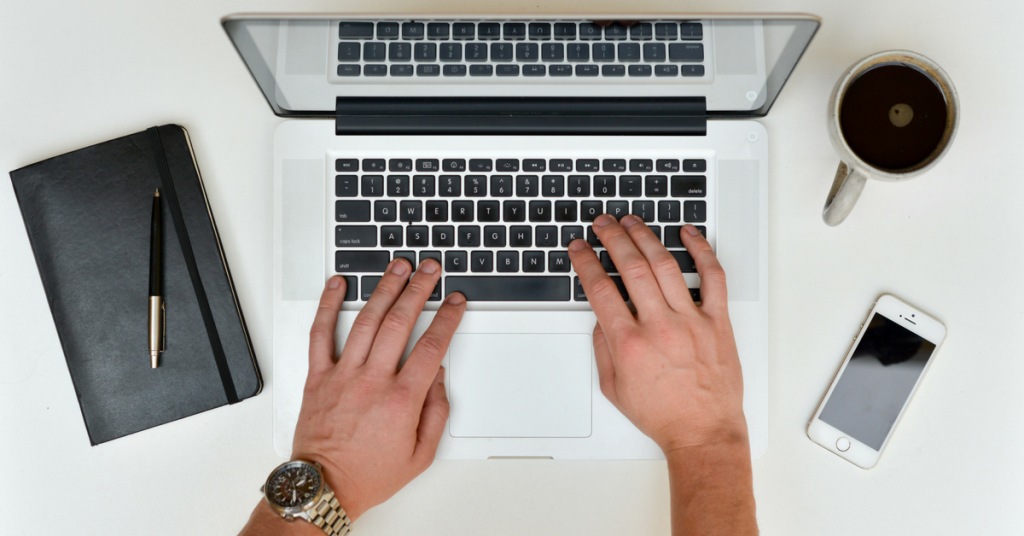 Technology has transformed the way we live our lives and is set to achieve what was thought impossible a decade ago.
In today's digital world, every sector is somewhat dependent on technology. So, if you are interested in making a career in technology, there is no limit of options. It is estimated that more than 10 billion smart devices will be connected to the internet by the year 2020, which will create more job opportunities in the technological field.
If you are planning for a career in tech, you need to plan it meticulously and keep yourself updated from time to time. You need to identify the right opportunity and make yourself stand out from the competition. Most of the well-known tech companies have a complex recruitment process to hire the right candidate. Your resume should be unique to get noticed in the crowd. You should also work hard and have diverse skillset to excel in the interviews. Here are some strategic tips for you to make it big in the tech industry.
Gain knowledge
If you want to attain success in the tech field, keep your basics right. Most of the tech companies look for good technical expertise. Keep your knowledge bank up-to-date with all the technical know-hows and latest innovations. You need to understand and master technology to contribute successfully. In-depth technical knowledge can definitely put you ahead of your competitors.
Passionate about technology? – Share it
Recruiters and hiring managers look for talent who passionate about technology. If you research on a tech issue, share it on a blog or tweet it and get noticed. If you are particularly passionate about cloud computing, UI design, or data analytics, share it on your blog or LinkedIn page. Your passion and activities throw more light on your personality and increase your employability.
Get ready to face the interview anytime
Tech companies recruit talent quickly. They look for dynamic individuals for their companies who are agile and mobile. So, keep your resume handy and visit various career fairs or online job portals regularly to know more about the tech companies and their recruitment procedures. If your skills match with a position, keep yourself ready to face the interview anytime.
Do your homework
It is important to know about your prospective employer. Wikipedia or LinkedIn are great sources to gather all the information about companies. Show some interest about the company and its work culture in the interview and you may have a better chance to negotiate your salary.
Ask questions
The biggest hurdle to get a tech job is to clear the technical round of an interview. The hiring managers evaluate you on your ability to solve real-world problems quickly. They also try to judge your knowledge and skills. The technical round consists of solving puzzles, brain teasers, coding challenges, and group discussions. However, your communication skill will definitely be the deal breaker in the interview. Interviews are always a two-way street. Ask some thoughtful questions to the employer about your role and your future in the company. Your interviewers do not know why they should hire you. So, you need to run an extra mile to prove yourself.
After you bag a role of your dreams in the tech industry, do not stop learning about the latest trends and keep yourself updated. It can always keep you ahead of your competitors. A good work experience allows you to choose a better role in the industry.