Tech Backpack – Macbook Pro Touch Bar, Saent, and Moshi Accessories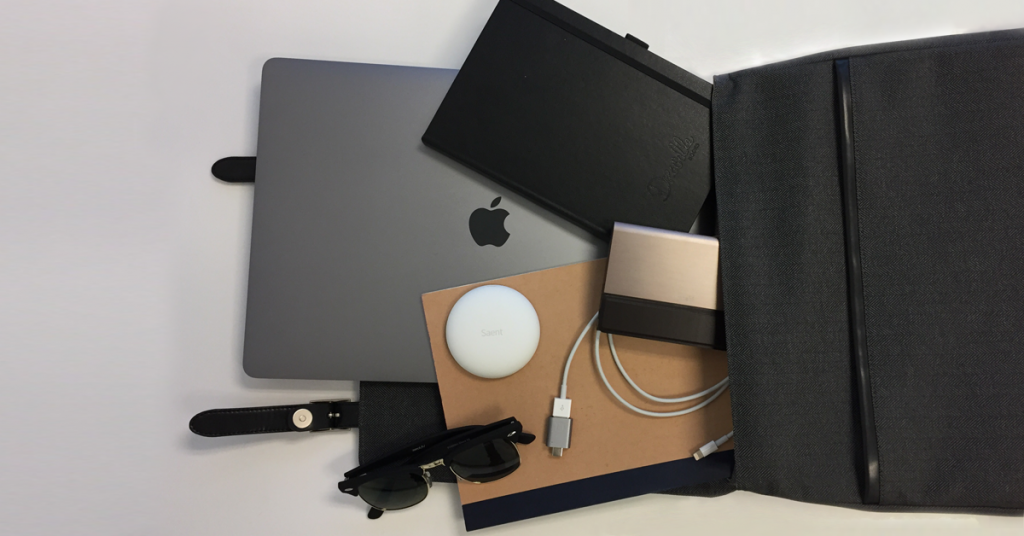 What's in a tech backpack?
Whether you are traveling or just heading into work, you are probably used to being a Swiss Army knife of sorts. Backpacks are an essential asset for technophiles, but maybe your high school Jansport isn't what it use to be. These days, we have to carry around thousands of dollars worth of equipment, so it is no surprise that we want our contents to be safe traveling from point A to point B.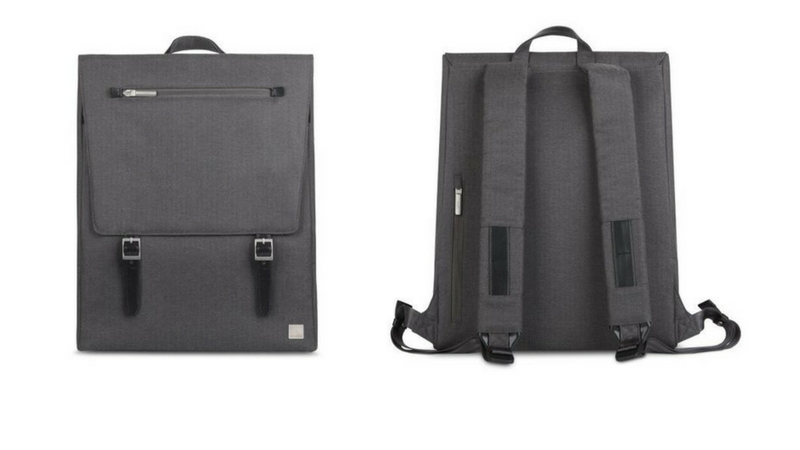 First we need a backpack. Moshi created a backpack to fit the everyday techie lifestyle. The Helios is large enough to fit a 15″ laptop with plenty of room for books, gadgets, and a water bottle. Amazingly lightweight and durable, it features fully padded compartments to protect those costly items of yours. With magnetic closures straps and side pockets for easy access to your phone, it's highly convenient and easy to maneuver during stressful situations. The rear Napoleon pocket is perfect for valuables like your wallet, passport, and boarding pass. The Helios backpack has a water repellent coating to protect against rain and snow. It's slim silhouette is perfect for the style conscious who are seeking a premium backpack. The backpack is amazing for the everyday user. It is comfortable and sleek with just enough pockets to house all your items. Here are a few things we stuffed inside the Helios.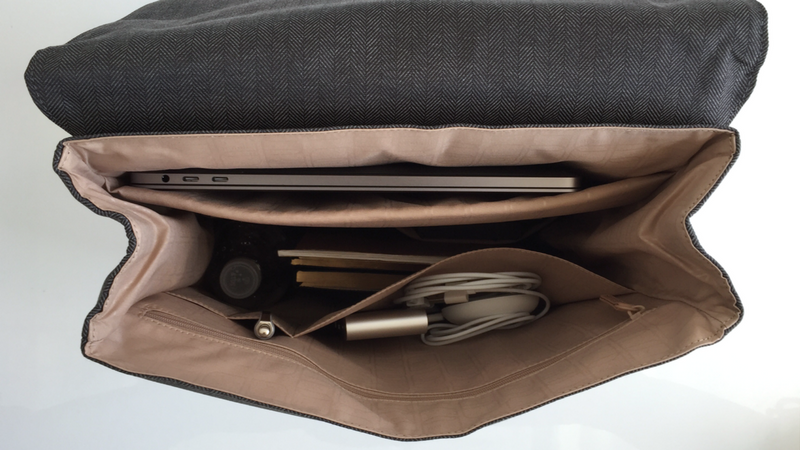 1. Laptop
The 15″ Macbook Pro slid in comfortably with a little wiggle room to spare. Rest assured, the additional padding surrounding the laptop will keep it safe and cozy during travel.
2. Notebooks
Being able to write down notes by hand is always good no matter where you are. It looks professional and gives you something to do with your hands. If you need a creative outlet along with a place to put your thoughts, Droodle Books might be the notebook for you.
3. Phone
It is almost impossible to leave the house without our cell phone without having an anxiety attack. The iPhone 7 Plus fit nicely in the side pocket for easy access.
4. Multiport Adapter
If you're a techie, you are always prepared with extra dongles and accessories. Moshi's USB-C Multiport Adapter allows you to connect additional peripherals to your USB-C or Thunderbolt 3 laptop.
5. Saent
Focus is important, but not everyone has it. Saent is a self described "magic button" that blocks out distractions, including your social media accounts, websites, text messages, and other alerts you may be getting throughout the day. An essential for the moving entrepreneur, it sits in one of the interior pockets, ready to work when you are.
6. Snacks
Constant travel can be straining for you and your empty stomach. Having some B UP protein bars in your backpack will come in handy during those busy days when you don't have immediate access to a hearty meal.
7. Cables
Having the new Macbook Pro has its own responsibilities. Without a USB port, you'll need a small adapter like the Nonda USB-C to USB 3.0 Mini Adapter and maybe some extra cables just in case. Let's face it, USB's will be around for awhile, so having these extra dongles around is necessary.
8. Sunglasses
The sun doesn't set on deadlines.
9. Portable Battery
That extra charge is important, especially when your phone is at its last bar. Just as sleek as the Helios backpack, Moshi's IonBank 5k portable battery is slim and stylish. The beauty of the IonBank is that it carries its own hideaway cables, so you don't have to hold more than you already have to.
Ways To Drive Traffic To Your Blog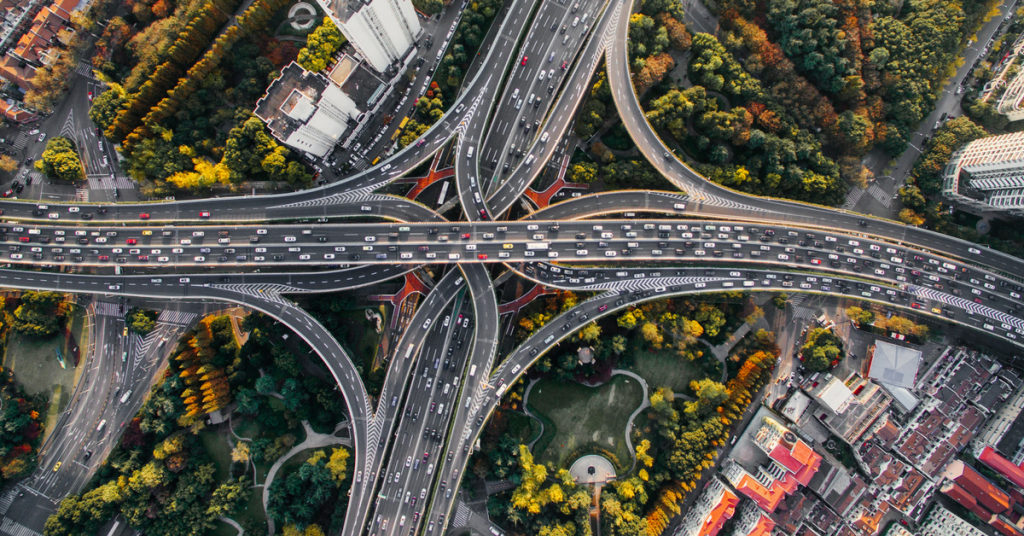 We've all been there before. We hit publish on our latest blog and wait for the avalanche of comments to come in, except they don't. When this happens we can't help but ask why. Before you lose your blogging confidence, here are some ways to drive traffic to your blog.
Share More Than Once
Most of us share our blogs across social media a few seconds after we hit publish. While this is sound strategy, there might be some people you missed during the first blast. To avoid too many people from seeping through the cracks, share your blog more than once. In fact, Garret Moon co-Founder and CEO of CoSchedule suggests that companies do not share content nearly as much as they need to. According to him we have a mentality of "share once and forget".
A better solution is to share the same blog multiple times depending on the platform. For example, you might want to share a blog across all your social media accounts the moment it is published. Two hours later, you can share again on Twitter, the next day on Google+ and Facebook, next week on Tumblr. Some marketers think that this is spammy, but nobody really pays attention what you do online and this is just a way to make sure that nobody misses anything.
Leverage Twitter
Twitter is a great platform to make blogs go viral. Here are some things to do right away:
Complete your Twitter profile, avatar and header image.

Tweet on a regular basis, at least once a day.

Retweet interesting and related tweets from other members.

When sharing a post, make sure to include an image. You can use Twitshot to make things easier.

Always use a hashtag (#) when tweeting.
Optimize your Tweet text too. The best practice is to put the post title first followed by the URL and your Twitter handle. This optimized Twitter text will encourage users to click on the link and to follow you at the same time.
Get Influencers to Blog For You
Gain credibility and possibly followers by getting social influencers to blog for you. This means reaching out to people in your niche with the biggest followers and then asking them to contribute to your blog. By getting these guys involved, you get exceptional content while accessing a powerful distribution channel in the form of the contributor's network. Unless your blog is super-prestigious, you might need to pay these influencers, but it is a good way to improve blog readership.
Include Visual Content or Videos
There are many studies suggesting that blogs with videos or images, especially infographic, find better engagement and more shares. Taking time and effort to add them to your blog can greatly impact traffic and readership.
Send Link To Relevant People
Send your blog to people or organizations that might be interested in what you have to say. Messages like "I recently published a blog on the impact of social media on entrepreneurs and thought you might be interested." Offer to reciprocate so that your offer becomes tempting. Sending out your blog gives you the potential to expand your network while driving traffic to your blog.
These tips are not a substitute for good content but these strategies are simply about squeezing some more so that you end up with even more traffic. So make sure you have great content that has always has SEO in mind to drive more traffic to your blog.
Why You Need To Work On What You're Passionate About In Your 20's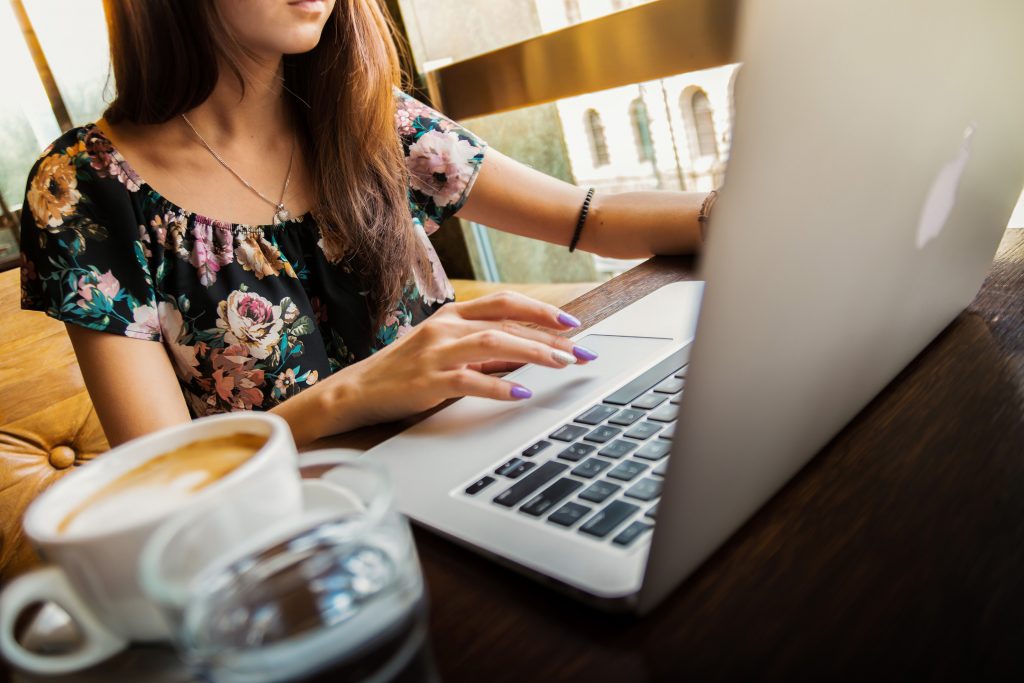 When you are in your 20's, you should work hard on what you are passionate about. Try to set a foundation for a life well-lived. Be a little introspective about yourself and write down your passions and goals that you want to achieve in life. Every person has different sets of dreams and aspirations, but in your twenties, you can come out of your comfort zone and walk an extra mile to achieve your dreams.
Live out of your comfort zone
Twenties are the ideal age to leave the cozy corners of your house and travel as much as you can. If you have the means to travel abroad, do not miss the opportunity to explore the most exotic places on earth. Mingle with different people and learn about their culture. Your perspective about life will gradually change as you communicate with people from diverse cultures and backgrounds. You can come out of your inhibitions. The more you travel, the richer experiences you collect for life.
Build meaningful relationships
You have an entire decade with you to understand the value of life. The twenties is the time to recognize and drop your certain friends. Separate yourself from negative influences. It is the time to stick to positive values and find friends for life. As you mature, your relationships should also mature. Interact with your immediate family more often. You should have some shoulders to rely on in the rough waters of your life. Passionate people will connect with entrepreneurs with the same interest.
Learn to adjust and be flexible
You are relatively free from many responsibilities in your twenties. So, this is the perfect period to experiment, fail, and rise back. Take up the challenges that you always thought about. If you fail, you get a lesson for life. If you win, you get more. The challenges make you tough and prepare you for the future. Be sporting to accept both sunshine and storms in your life.
Do not settle down too early
When you get a lucrative job offer, you may feel it's the right time to settle down. Think outside-the-box and do not settle down in life so early. You have a decade to explore and experiment. If you get a chance, try to change one or two jobs. Diverse work experiences help you identify your field of interest and your potential. You can learn some valuable lessons of life in your field. Do not settle for less. Strive for more. Passionate entrepreneurs will always shoot for the impossible and make it possible.
Live within your means
It is not good to spend entirely what you earn. Do not be a slave to a lavish lifestyle. If you spend your money frivolously, you may not have the funds for your future endeavors. Save some for your future and pursue some interesting hobbies. Save your hard-earned money for some occasional treats for your family. Luxury is a wonderful thing, but only if you can afford it.
The twenties is full of enthusiasm and energy. Make the most of it. Be curious about everything around you and examine what you want to do with your life. Arrange your finances for the future as you have added responsibilities ahead. Take care of your health. Maintain a balance in your life to achieve what you want.
Retain Your Employees Through Company Culture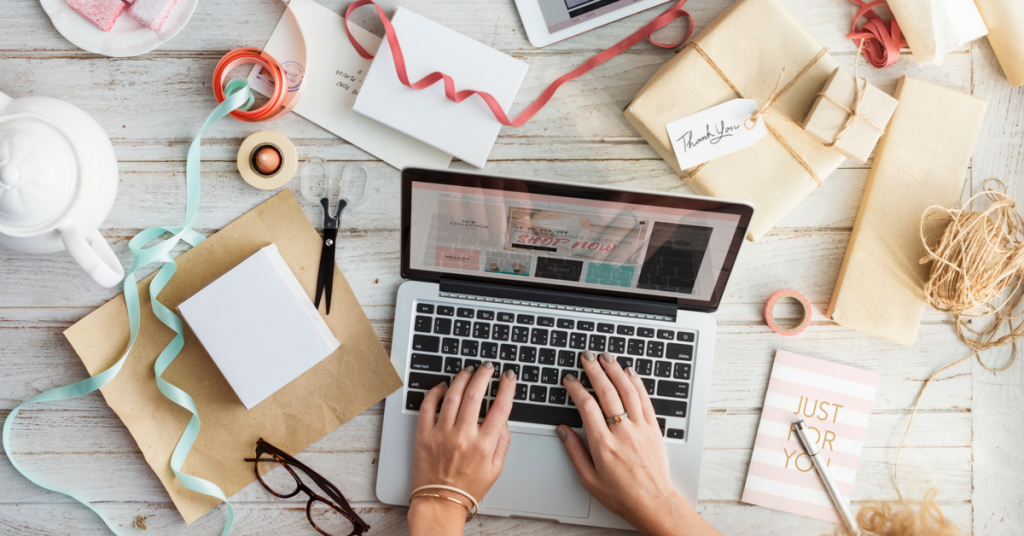 Strong company culture is one of the best strategies to building a good solid team. No company can survive without good talent behind it. When employees want to bring their talent elsewhere the considerations are usually company culture and work environment. To address these problems, employers need to create a culture that nips these issues in the bud. Employees that feel more deeply for their employers are more committed to the company.
Communication
All employees want to think that they are being heard by the higher ups. By fostering a culture of great communication, employers can address any dissatisfaction. Taking feedback, maintaining open lines of communication, and holding regular meetings can shed light on possible reasons why employees consider leaving. By interviewing dissatisfied employees, companies can improve problematic areas or address issues. Taking time to listen builds a culture of loyalty which can reduce the risk of turnovers.
Job Satisfaction
Job satisfaction is not simply about keeping employees content. It is also about relationships, particularly between managers or supervisors. Companies should not only focus on rewards and motivation because it will cause them to miss relationships that are going sour. Businesses should always monitor internal temperature to avoid losing top talent.
Work-Life Balance not Work-Life Integration
Forget about work-life integration and focus on work-life balance. Thanks to technology, work has shifted from the usual 9-5 routine to the "always connected" schedule. Employers must change this to keep employees happy. Creating an environment where employers trust their employees to allow them to have flexible schedule shows that the company fosters a culture of mutual respect.
Hire Slow Fire Fast
One of the best ways to destroy company culture is by hiring the wrong kind of people and letting them stay long. Luckily, it is clear early on when somebody is a wrong fit for the team. Managers can always "fire fast" when this becomes obvious. However, it is always more important to spend time on hiring people who are the best fit for the team rather than firing them. This ensures that the culture your company has cultivated is a good fit to the new team member.
Trust and Ownership
Once employees feel that they are trusted, they begin to exhibit ownership behavior. Displaying proper levels of "hands-off management" will create opportunities for your employees to become more engaged and exhibit leadership behavior. Employees who feel this way work harder and exhibit your company culture better.
Reinforce Culture
The best way to retain employees is to constantly reinforce culture. This has to be driven by top management and reinforced by the way employees behave, communicate and interact. It is not enough that you have culture because employees are not stupid and know when something is just for window dressing. If your company values open communication then this should be reinforced and implemented so that employees can see and benefit from it.
Strong culture is the best way to build a strong team. Part of building a strong company culture is understanding how employees work on a daily basis, learning from them, and understanding their needs and attitudes.