Rachel Smith of The Crafted Life, The Unicorn of DIY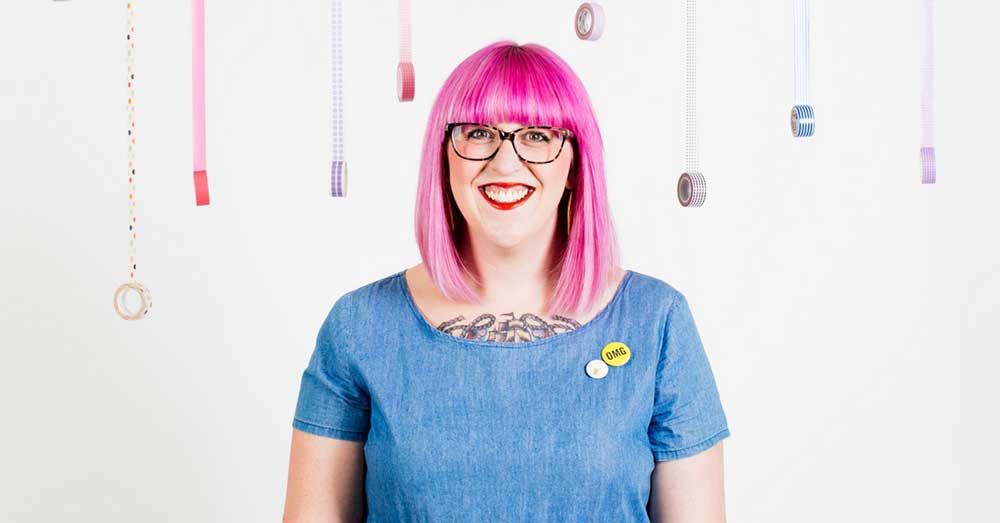 Rachel Smith of The Crafted Life, The Unicorn of DIY. Creativity is a beautiful thing, some may even say everyone can be creative if given the opportunity. The Crafted Life was created by Rachel Mae Smith based off of that belief. Like her blog, Rachel is colorful and fun. Her bright pink hair and big smile instantly grabs the attention of everyone around her. Her take on DIY is to make it fun and appealing without taking too much time and money.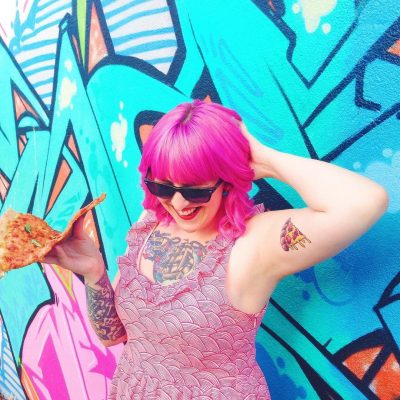 Rachel Smith is based in the city of Philadelphia, Rachel is on a mission to spread the fun of crafting through social media and blogging. Five years ago, she worked 70 – 80 hours per week, but craved for something more. She needed a creative outlet. That was when The Crafted Life was born. She started the blog while still working at her full-time job, with a goal of doing one DIY per week and documenting the process.
Today, you can find Rachel Smith's work everywhere, from Pinterest to Facebook, and her favorite – Instagram. Her feed is filled with beautiful splashes of color with her cheery personality shining through. Social media has allowed her to meet people that she would not have met otherwise. She loves her work, even with the struggles that come with it. "It's all consuming, and it's hard to be curated and live a personal life at the same time. It's a bit of a trade off, but worth it in the end." No matter the difficulties, Rachel has found a work/life balance that is effective, and she wouldn't trade it for the world.
Aside from teaching DIY, photography is another passion that burns deep. Her pictures are meticulously created to showcase the brand aesthetic that is The Crafted Life. She uses Lightroom for photo editing and PicMonkey for quick collages. Rachel was able to combine her talents, and with the help of social media, was given the opportunity to quit her previous job and work on her blog full-time. She uses all types of materials, from rhinestones to contact paper. Her creativity knows no bounds, as you can see from this vase decorated using temporary tattoos.
Rachel Smith's audience is especially important to her. Every post is based on quality with each subscriber in mind. "It's really about a gut check. If I don't feel good about a post or a project outcome, I won't hit publish. More so than ever with all the content that's on the Internet, it's about quality over quantity." Rachel encourages everyone to try DIY. If you are a beginner, she suggests starting with an easy project that only requires a few tools and takes around 10 minutes to complete. Practice allows for more difficult projects in the future. Some of Rachel's personal favorites include this table makeover, these earrings that she wears on a daily basis, and shooting these DIY temporary tattoos.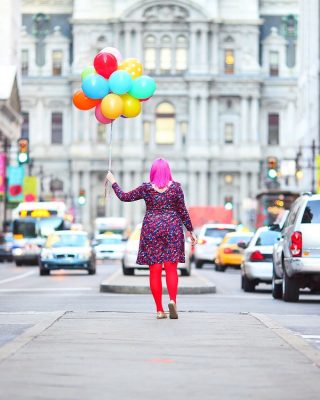 Rachel's schedule is filled with exciting adventures every day. "There is usually always a photoshoot happening, either for the blog or for Instagram, plus responding to emails, editing photos, sourcing props and materials, reading contracts, planning editorial content, pitching brands, writing actual posts, etc." Rachel has expanded her brand to merchandise like the Shut Up Sassy Lip Enamel Flair Pin that you can purchase on Etsy. She loves her city and the people in Philadelphia and has no plans on leaving anytime soon. The energy is amazing and pretzels are fifty cents! For now, Philly is her home, and the city is very lucky to have her.
What makes The Crafted Life different from other DIY blogs is the focus on the audience and the abilities within each person to create something amazing. The aesthetic of her social media pages is beautiful, filled with bright colors and gorgeous photography. Her instructions are very clear and written in a language that is disarming. Rachel understands her community and speaks to them as friends through the Internet. She took DIY to different platforms, teaching people around the world about the joys of crafting. Her encouragement helps build happiness around her, letting you know that there is a friend out there rooting for you.
Minimum is Maximum: My Walk with a Minimalist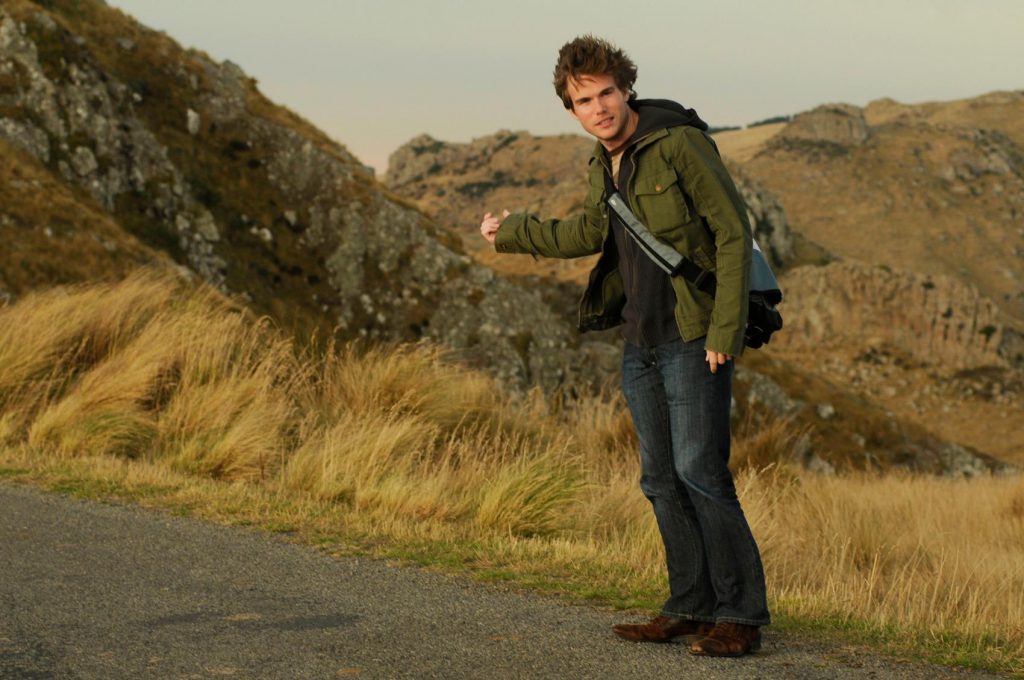 I've always had this habit of binge watching Ted talks.  The people who have graced the Ted stage have always been influential for our peers and our communities.  One of my favorite talks on the subject of minimalism comes from my friend Colin Wright.  You wouldn't think of meeting a new friend through TedX, but this was the first place that I'd see his name.  After seeing his first talk called 'Extreme Lifestyle Experiments', I found that he and I shared similar philosophies in life.  
Colin gave up his American career to become a minimalist.  He gave away the vast majority of his belongings, and decided that every three months the readers of his blog 'Exile Lifestyle' would vote on which place, anywhere in the world, he would live next. Everything he owned had to fit into one bag.  
After some research and light Facebook stalking, I decided to reach out to him personally. At this time I was living in New Orleans and was delighted to discover that he would be returning to the states for a road trip around the country.  One of his stops along the way would be New Orleans.  In a message I assumed would never be answered, I offered him my couch to surf.  To my surprise, he accepted.  
Colin stayed for about five days.  Together we explored the city.  Here's a taste of what I learned from this seasoned minimalist after our many exploratory walks:
What would you consider your formal job title to be?
This is something that changes with some frequency, and any concise answer I give tends to leave out quite a lot. At the moment I've been telling people I'm either an author or a podcast host, as those are my two main focuses at the moment.
But there's really no formality to this kind of lifestyle, and as a result, no formal title.
What was your lifestyle like before you became a minimalist?  Do you miss it?
I was running a branding studio in Los Angeles and living the lifestyle of a driven young person who never had money before and who suddenly was making money. Which is to say I was buying silly things and pursuing goals that weren't my own. I was also working ridiculous hours and not really paying attention to what that behavior was doing to me, health- and happiness-wise.
I enjoyed many aspects of the work, but as soon as I took a second to slow down and look at the big picture, I realized that I'd need to change something, and quick. I miss elements of that lifestyle, but the things I've replaced them with are much better fits for what makes me happy and helps me feel fulfilled.
Tell us about your purging process.  What were the hardest things to let go of?
It took me four months to get rid of all the stuff I had at my townhouse in LA. It got easier as the weeks went by, but especially at first, it was tricky getting rid of the things I had convinced myself I would need.
I had a closet full of nice clothes, for instance, and many of those jackets and jeans and shirts were never worn, and likely never would be. I had build up a series of scenarios in my head for when I would need these things, and how wonderful I'd feel having them on hand when those moments finally arrived. And what that meant, in practice, was that I had a bunch of clothing, and gadgets, and computers, and books, and all kinds of other possessions that were just sitting there, collecting dust, when someone else who might actually put them to use could be getting value from them.
Recognizing that, it all became a lot easier. But until that point, each thing I got rid of made me feel a little less prepared. There wasn't much sentimentality for the things I got rid of, just a well-entrenched feeling that I was going to be less secure — but that proved not to be the case. The opposite, in fact, since not stockpiling left me with so many more resources to spend on things I actually needed and wanted, when I needed and wanted them.
Is it difficult to remain minimal?  What would your advice be to the average person hoping to become minimal?
Not really. Not once you figure out why you're doing it, at least.
Like with anything, if you're forcing yourself to do something painful and there's no obvious victory at the end of the road, it's going to be harder to make those changes stick. If you take the time to figure out why you want to focus on certain things more, and reduce the excess and inessential, then it becomes a lot more manageable; you're no longer sacrificing, you're moving in a direction you want to go, and if anything you can feel like you're not getting there fast enough.
My best advice would be to take the time, before you start chucking stuff in the trash can or donation bin, to figure out what actually makes you happy. What's valuable to you? What possessions really make your life better? Allow you to do the work you care about? What do you wish you had more of in your life?
Asking these questions first will help you figure out what possessions are additive toward your goals, and which are standing in the way. Which are very much worth keeping, and maybe worth investing in further, and which you can easily give up, so that you have more time, energy, and resources (including money) to spend on the good stuff (whether that means possessions or experiences or something else).
How do you define value?
Something that's valuable is a net-gain for you and your life.
So if a possessions adds value to your life, it's enhancing something that's important to you. If it's a liability, it's keeping you from something important, or maybe sucking up money or energy that you could be spending on something that's an asset.
The specifics will be different for everyone. I prioritize experiences and pursuing new knowledge and meeting new people; travel, then, is more valuable to me than it might be for some people, because it makes me happier than almost anything else. For other people it might be anything else in the world — for some people, travel will be a waste of money and time.
That's why I think it's vital to understand yourself, first, so that any minimizing efforts are time well-spent, rather than just an empty exercise.
Downsizing a person's life isn't always an easy feat.  It's not for everyone. For myself, I found this process paramount in truly knowing the difference between what I 'want' and 'need'.  People often find themselves on autopilot when it comes to defining value within their lives.   Practicing a minimal lifestyle goes beyond just the stuff a person can accumulate.  In a way it's a method of studying the inventory of worth within your life.  Minimalism can be expressed not only in what you choose not to have, but also in how you make your decisions as a consumer.  It can show you whether or not you can see a difference between having 'experiences' or having  'possessions'.  
How do you define value?  Maybe going minimal can help you find out.  
How this successful entrepreneur spent his 35th birthday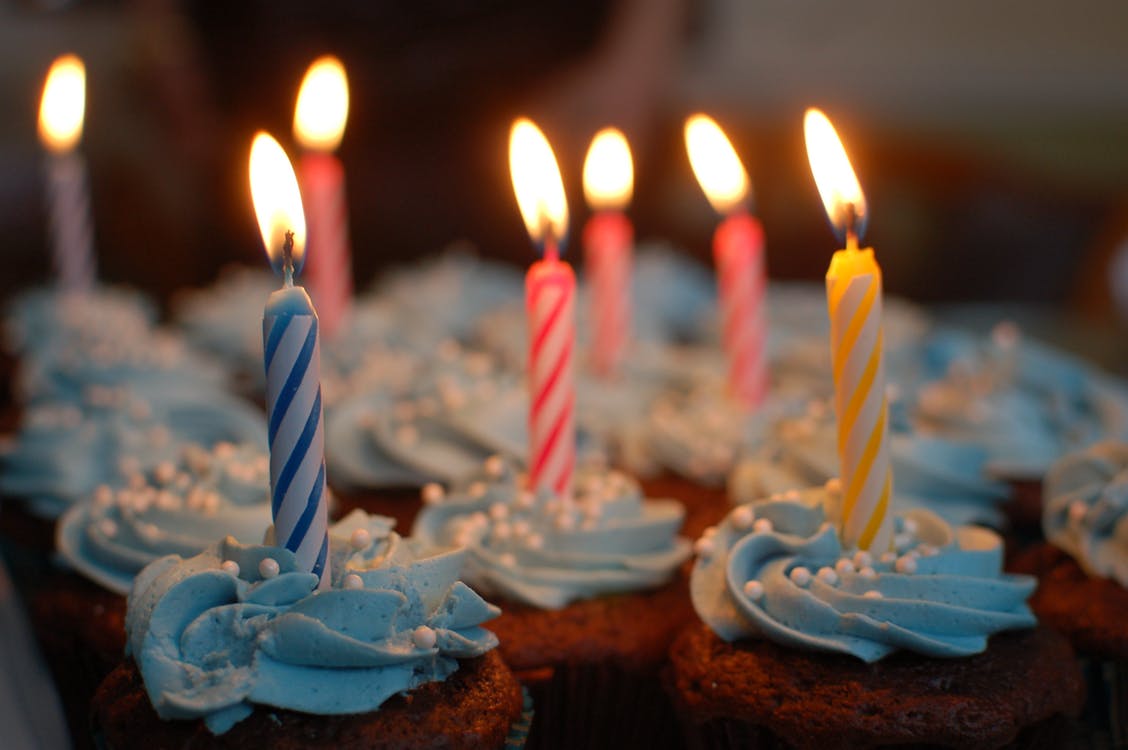 Over the weekend I was going through my Twitter feed. Rather than seeing a ton of political "artistry" and random gifs, I stumbled across this incredible set of non-obvious business strategies (or better known as tweets) that may be some of the largest pieces of gold someone can read when they want to start a business.
Twitter has received it's fair share of opinions within the past year, but it's safe to say that if used correctly; it's the most powerful social network on the planet.
Scott Gerber, a New York based entrepreneur, best selling author, father, and straight up bad ass, celebrated his birthday in an unconventional way. The "Super Connector" took to Twitter to grace us with 35 "non-obvious business strategies and lessons" that he has learned over the past decade in business. Below are his tweets directly quoted from his Twitter feed. If you care to follow Scott, you can do so at @scottgerber.
Lessons From Scott Gerber
1. Beware of "boss metrics"
Macro trends are great IF they are based on the right micro trends. Macro trends can easily be manipulated to show a rosy picture while making major micro issues seem smaller or irrelevant. Ensure your KPIs align with your true performance.
2. Optionality is your life blood
Your job is to maximize optionality everyday in everything you do. There should never only be one path. In fact, try never to only have two potential paths. Always have a variety of obvious and non-obvious traditional and non-traditional options.
3. Bad Decisions
Bad decisions are due to failures to ask the right people the right questions. Don't be "surface level". Ask follow up questions. Don't mistakenly believe what you want to hear. Instead probe deeper on what you actually hear.
4. Two rules
Two rules if your goal is to one day sell your business. 1) Be a revenue multiple company. 2) If you aren't a revenue multiple company, see rule #1.
5. Anecdotal evidence
Never allow your team to use "anecdotal evidence". First, anecdotes are not evidence of anything nor are they based in facts, science or statistical relevance. It's simply opinions on top of gut feelings and emotions. Poor decisions come from this sort of "evidence".
6. Train with fake fires.
Train with fake fires. Your company needs a good fire drill once in a while. What happens if you don't raise money? What happens if your biggest client fires you? Get smart people in the room. Figure out how you would disrupt your own business and solve the issue.
7. Never give a "definitive yes"…
Never give a "definitive yes" to a contractual term without reviewing it in its proper context. A one line term can easily become 100 lines or be defined by 100 terms that you never agreed to. It can also mess up other terms if everything is not contemplated as a whole
8. Don't just listen
Don't just listen to what's being said–listen to what is not being said. More importantly, listen to what's not being said on purpose. People that try to sell you something are often expert in the art of mindful editing.
9. Automating
Automating humans out of a process still takes lots of humans. Don't be fooled by the concept of "automating a system". It often takes more man-hours, money, time and technologies than the task itself is worth. Look at the full picture before you invest time or treasure.
10. Follow the bonus.
Follow the bonus. If you help others hit their financial goals, they are more likely to become an ambassador of your BD efforts with their colleagues. Building a partnership with someone who is top line revenue based versus quota based is different. Align incentives.
11. Never partner with adulterers or known cheaters.
11. Never partner with adulterers or known cheaters. If they are willing to screw over their spouse, they will have no problem screwing you ten fold if it suits their needs.
12. Sell with a "2-for-1" mentality.
Sell with a "2-for-1" mentality. Many companies get one big client name and are happy with that. BUT they forget the big client has dozens of divisions. One client could actually become 2 or 3 clients once you open the right doors. Don't stop after the hardest one!
13. The 3rd party
Don't let a 3rd party control your destiny, cash flow or your decisions. Whether you need an investment, a platform or a vendor, if a 3rd party becomes a vital piece of your plan you are taking a bet. Calculated bets can be smart, but don't kid yourself. You're making a bet.
14. Don't be a conventional scheduler.
Don't be a conventional scheduler. We've been taught to think in blocks of time (ie 30 minutes). Why have a 12 minute meeting, then burn 18? Think in smaller chucks like 2 or 5 minutes. When you adapt to this, you're capacity and efficiency will dramatically increase.
15. The Final Offer
Know the final offer you'd take before the first offer. Before you do any deal, know your absolute last stand deal–the absolute worst terms you are willing to accept. Having that thought out beforehand will stop you from making bad deals that aren't in your best interests.
16. About Acceptance
Don't ram your model into new industries and assume the other side will understand it (or accept it). Engineer your model to adapt to the lingo, structures and terms of the industry. Make the numbers work using the financial standards of that industry.
17. Always be the first salesperson.
Always be the first salesperson. If you don't know how to sell your product, no one will! Even if you aren't a professionally trained salesperson—or the tech guy!!—you need to learn to articulate your value proposition and see what people really need.
18. About Department Heads
Have your department heads always do every task in their department before they are allowed to assign it to anyone else. This will ensure that they know what success and failure look like beforehand.
19. About Sales Meetings
In sales meetings, always ask more questions than you answer. Answer questions with follow up questions until you have the most amount of detail possible before you fully answer. Most prospects will TELL YOU what they need and how they want it. You just need to ask and listen
20. Know your team's real capacity.
Know your team's real capacity. Break down your staff's tasks into units and total task costs. You would be shocked to see how "busyness" and real time communication gives the false impression of full capacity.
21. "Layer"
"Layer" your business over time, not all at once. Layering new revenue centers is certainly smart, just don't try to do it all today.
22. Buying into passion and enthusiasm can be a disaster.
Buying into passion and enthusiasm can be a disaster. Don't get caught up in hype and sexiness (or a good salesperson's spin!). Never make instant yes decisions no matter how good you feel. Even if they feel right, you should still do your diligence.
23. Train your brain
Train your brain to think about what is wrong, not right. What could go badly, not well. And why something won't work, not will. Your love for your idea, your process or your product can be your worst enemies.
24. Invest in the right systems BEFORE you scale.
Invest in the right systems BEFORE you scale. Failing to create the processes and systems needed when things are manageable will become incredibly costly longer term—and more time consuming and tedious.
25. Rules of the DM
Expect that anything you send via email or send via DM to anyone about anything will get out there and will be made public at some point. It will. Don't be an idiot.
26. Surprise Yourself
No matter how "conservative" you believe your internal projections or goals are—LOWER THEM AGAIN. Surprise yourself, don't be surprised.
27. Sell your way out of financial trouble
Sell your way out of financial trouble. The idea of "raising money" or "raising debt" is not a good mindset to be in if you find your company in a cash crunched position. You might end up getting financing, but relying on it is a fool's errand. Sell! Sell! Sell!
28. Are your customers asking the same question twice?
If customers ask you the same question twice, you've failed them. When customers ask a new question, write it down, formalize an answer, and find ways to promote that answer (eg FAQs, call center scripts, website, etc.) so that another customer will never need to ask again.
29. Never blindly listen
Never blindly listen to someone who doesn't have to live with the consequences of the decision. Advisors are great but you must make final decisions. Getting an "I'm sorry it didn't work out" from an advisor without any downside won't won't make you feel better in the end.
30. Unlock your entrepreneurial mind.
Unlock your entrepreneurial mind With everything that happens around you, go beyond the surface and ask "why", "how", "is it the best", "what's better", and "how would I do it." Feed on curiosity and your ability to ask great questions will be sharp when you need it.
31. User adoption isn't simple or guaranteed.
User adoption isn't simple or guaranteed. Changing user behavior is not easy. Remember: everyone is busy (life, family, work) and you want to add yet another thing. Remove as much friction as you can. Save as much time as you can.
32. Shut up after yes
Once you've got a 'yes' shut up and stop trying to further sell. You can't go further than a win, so shut up. I've met more than my fair share of people that lost deals because they kept selling past the 'yes'.
33. Everyone always has an angle.
Everyone always has an angle. Know the angle before you react to the situation. Don't end up a pawn on someone else's chess board.
34. Community is crucial.
Community is crucial. The power of association and coalition is more powerful than being a lone wolf. Build one. Be a big part of many. Give more than you take (and don't be a taker or a sleepy networker!).
35. A Quote to End Them All
Live by this quote from one of my mentors and you'll be better for it: "You can't cheat real time. And real relationships take real time." With my addition: "But your job is to find ways to cheat your time to create more real time."
Here's to liven out that last quote. Thanks for the free advice Scott and Happy Birthday.
Foot Cardigan Taking Socks One Step Further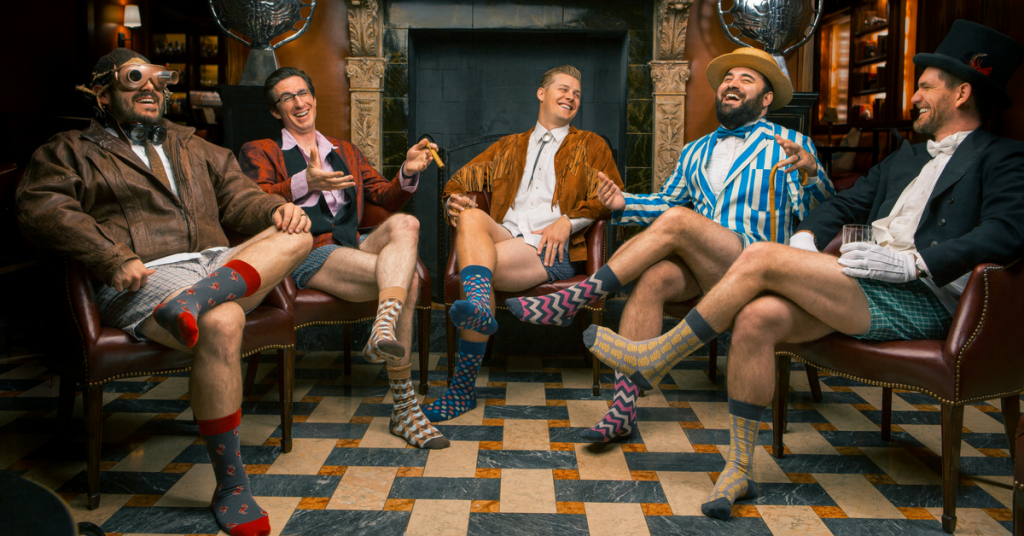 Seeing packages in the mail is probably one of the most underrated and exciting things that happen to us in our digital world. You may know them as the guys on Shark Tank that ripped off their pants. Foot Cardigan is a sock subscription that sends you random socks once a month. From holiday themed to socks covered in sushi, be sure to be surprised every time. Their fun, colorful Instagram feed is a small taste of what you will receive. We interviewed the founder of Foot Cardigan, Bryan Deluca, about how the company got to where they are today.
How did Foot Cardigan get started?
We fell in love with the subscription model after seeing that viral Dollar Shave Club video in 2012. Socks are a commodity so we knew we had a shot at having some success within the space if we came at it from a different angle, you know, like a subscription. Et voila!
Why socks?
The 'fun, crazy, fashion' sock trend was just getting going, so we kind of were at the right place at the right time. I had a little experience in sourcing so I was able to find our first factories and get that going. But I really loved the idea of taking this historically boring product, like a sock, and making buying/receiving it fun.
What makes your socks different from competitors?
Over the last four years, I think we've created our niche within the larger sock industry. Of course I think our product is as good or better than other brands out there, so when you're competing, you have to make sure there's just a quality standard there, or people won't buy your stuff. But beyond that, we've really separated ourselves with our design aesthetic. The words 'whimsical' and 'fun' are probably the most circulated within our design team. But really, it goes beyond the socks. It's the brand. The tone. It's unique to our industry.
Describe your subscription service.
Most people don't think about buying socks until they have to. They've got holes in their current ones, so now they've got to go to the store to buy new ones. It can be a hassle. But with Foot Cardigan, we give you something you need (socks), and we give you an experience you wouldn't expect for such an historically mundane product. You get a random pair of fun socks in your mailbox every month. You don't know what you're getting until you open the package. That's one of our customers' favorite things about us. We make the decision for them, and they get the surprise in their mailbox. No one gets fun mail anymore. And we're proof that people still crave it.
Tell me about your team.
It's really a privilege to work with them every day. They work really hard and are really smart. About half our team is operations and customer service and the other half is marketing/web. It's a good blend of creative people. When I say creative, I don't mean just the designers. We need every position to be creative, with how we respond to customers and how we ship out socks.
Describe your company culture.
It's pretty much exactly what you'd expect from us. Meaning, if you've been to our site or received our socks and you walked into our office, it would make complete sense to you. A lot of laughing. A lot of energy. Whimsical decor. Every person on our team is empowered to do their jobs. And they're encouraged if they make mistakes, because when we make mistakes, we learn and get better. We love taking risks. Sometimes they work and sometimes they don't. We give our team the freedom to think about how to do things better, without the fear of judgement. That matters.
How has being on Shark Tank and HSN affected your business?
The've both been really great. Both are experiences that you never expect to happen, but when they do, you're kind of like 'WHAT?!?! Did that just happen?' But yeah, our business greatly benefited from both experiences.
Do you plan on expanding your product line?
I'm so excited about this. Over the last four years, we've launched four products. In the next 12 months, we have plans to launch almost double that.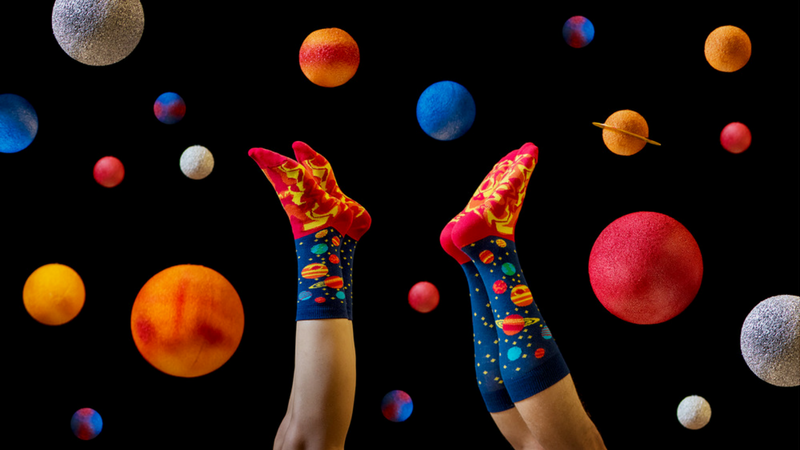 What inspires you?
My family. They are my rock. My three-year old doesn't care that I was on Shark Tank and she doesn't care if I had a challenging day at work. She just wants daddy to cuddle her and play Candy Land. That's really refreshing for me. I thrive off seeing my friends succeed. I have a lot of friends in different industries that are so damn good at what they do. When they have victories, we celebrate, and when they fail, we cry. Being around people who challenge themselves to be the best they can at what they do. That gets me every time.
What is the biggest lesson you've learned so far?
To soak in every single moment of this ride. I find moments every single day to be thankful. I often find myself saying 'I can't believe I GET to do this every day.' Because I'm not guaranteed this will last forever. So I'm going to enjoy it while I can. Tomorrow, the world could decide that socks are terrible inventions and we're going barefoot, and we'd be done. Unless we made socks that looked like people were barefoot….I'll be right back….
What are some obstacles you've come across?
Growth. While it's really exciting to be growing, it's also really challenging. 2/3 of our team have been here less than a year. We've had to create things like an organizational structure, training, etc. Navigating inventory management with our model can be tough, but we're getting there. Oh, and things like at the beginning when we had to figure out how to tell people to buy something that they didn't know was a thing. That was strange.
What was the proudest moment for Foot Cardigan?
It had to be the first customer who bought a subscription that none of the co-founders knew. We went ballistic over the fact that someone who wasn't obligated as a friend or family member bought a subscription because they just loved the product. I'll never forget that.
What is some advice you can give to someone building their own startup?
Get over that fear of failure. I see that the most from people. They work on their thing for a couple years and it never sees the light of day. No one will ever care about your thing as much as you do. We had the idea and launched in 2.5 months. It wasn't the best first site, but it sold sock subscriptions. We tweaked it from there. So yeah, just get your thing out into the world. Don't waste time and money building something people don't want. The sooner you push it out there, the sooner you'll know if it's going to work or not. That's invaluable.