Move Over Detox Teas, Wise Ape Tea Is Here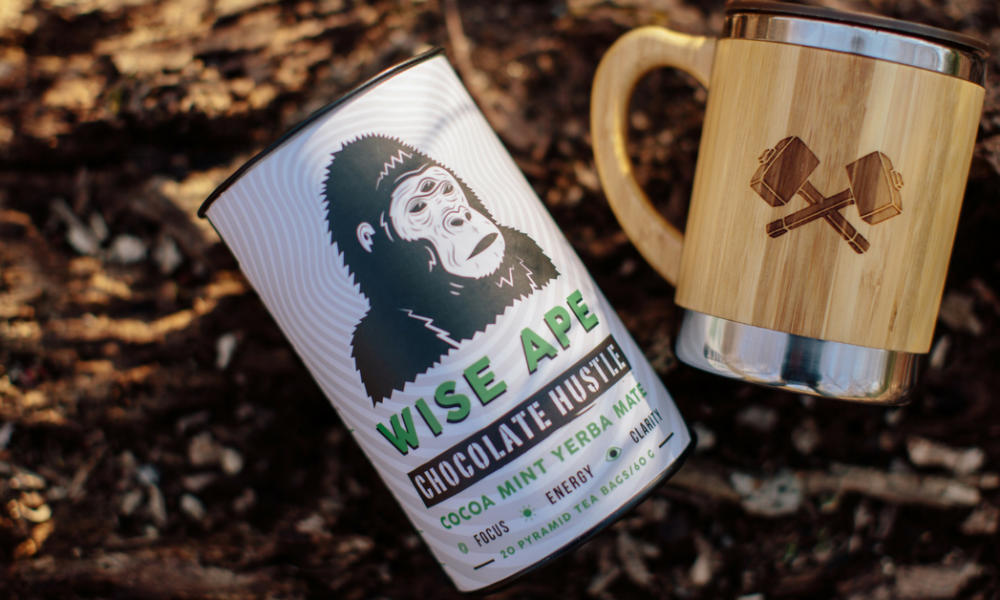 Tea is taking over Instagram. There's no escaping beautifully photographed Instagram influencers promoting their "detox" teas, promising a smaller waistline in just days. These teas use an ingredient called senna, which is a laxative that will dehydrate your body if used everyday. Though there is no hard proof that this is effective, however The Australian Medical Association says, "It causes electrolyte and fluid loss, as well as the loss of other nutrients needed by the heart and brain to function."  That doesn't sound healthy. If you are looking for a healthy tea, Wise Ape Tea is perfect for you. Unlike those "detox" teas, Wise Ape Tea is made from a combination of specialty tea leaves with specialty herbs to create performance tea blends. Designed for your mind and body, the ingredients are 100% organic and natural. Instead of promoting a detox, Wise Ape Tea focuses on your well-being and a healthy lifestyle. We interviewed the founder, Joe Scola, who tells us about their mission and why their tea is unique.
Use discount code "OWNERSMAG" for 10% off your entire order!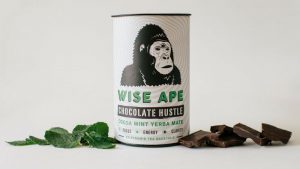 How did you get into tea?
I was previously the founder of a video-tech startup when my father was suddenly diagnosed with terminal brain cancer (GBM). I began researching herbs and alternative medicines which eventually led me to the health benefits of tea. My love and consumption of tea grew as I cared for my father over the last 14 months of his life. The universe had ultimately presented my new path and I had recognized that.
Can you describe your process of conception to production?
All of our blends start in-house. We design all natural performance tea blends by blending specialized herbs into our teas. I'll usually have a concept in mind or the type of effect we're looking for, and it always begins with tons of research. I'll typically isolate the all of the ingredients or herbs we might use in a blend and then taste them individually to get a sense of taste. From there we'll begin making custom in-house blends, tasting and testing until we get it close. Next, we work with our vendor to tweak that formula, going through dozens of iterations until we get it right.
What is your team like?
We've got a kick-ass team of bloggers who help research and create all of the amazing science-based blog content we publish in the "knowledge" section of our website. We have a biochemistry PhD in Philadelphia we work with to help vet all of our formulations from a scientific approach. In addition, we also have a consulting partner based in Seattle. And last but certainly not least, The Baboon is our rockstar designer who's truly helped to bring this vision to life from the early stages. He's a multi-talented creative who always shows up with a banana.
I'd be remiss not to mention that we've recently partnered with the National Brain Tumor Society, who we've been working closely with for our first blend, Chocolate Hustle. They've got an incredible team of do-gooders over there as well.
What makes Wise Ape Tea different from others?
Each performance tea is designed with ingredients to serve a unique purpose. Beyond that I would say it's our mission and our brand. We're a lifestyle tea brand speaking to a younger demographic of tea drinkers. We're funky, unconventional, and have an altruistic movement at our core.
Who is the ideal Wise Ape Tea drinker?
People of all walks of life and ages have enjoyed our tea. If I had to narrow it down, I'd say we are a tea brand for the new generation of tea drinkers. Not necessarily your tea traditionalists, but anyone who's intrigued by unconventional blends that are healthy and flavorful.
Our first blend, Chocolate Hustle, was designed around 3 adaptogenic herbs to promote focus. So we've had an awesome response from entrepreneurs, biohackers, and even students.
Who are your biggest inspirations?
Without a doubt my father is the biggest inspiration for Wise Ape… and in life for that matter. My mother too. She was an art teacher and I hold her fully responsible for the majority of my creative and sometimes crazy ideas.
As for business, I'm a big fan of Richard Branson, Tim Ferris, Gary Vaynerchuk, Aubrey Marcus, and Joe Rogan. I'm actually a huge Rogan fanboy.
What are your favorite variations of drinking tea?
For our Chocolate Hustle tea I love blending in healthy fats like grass-fed butter and coconut oil. Similar to bulletproof coffee, but we call it SIlverback tea.
I also enjoy some of the traditional teas and steeping them in a cast iron teapot. I find the ritual of doing so can often be meditative.
Now that you've launched, what's next?
We need to grow. That means reaching new customers and continuing to provide value for our current customers. We've got some pretty epic new tea blends on the way that we're excited to share with the world.
What's a piece of advice you can give to those thinking about starting their own business?
Have an honest conversation with yourself about why you want to start the business and make sure it's something you're ready to commit to. Identify your personal strengths and weaknesses as early as possible. This will help you figure out what you can handle on your own and what you'll need help with. Delegate your weakest areas when possible.
7 Ways To Crush Your First Day At Work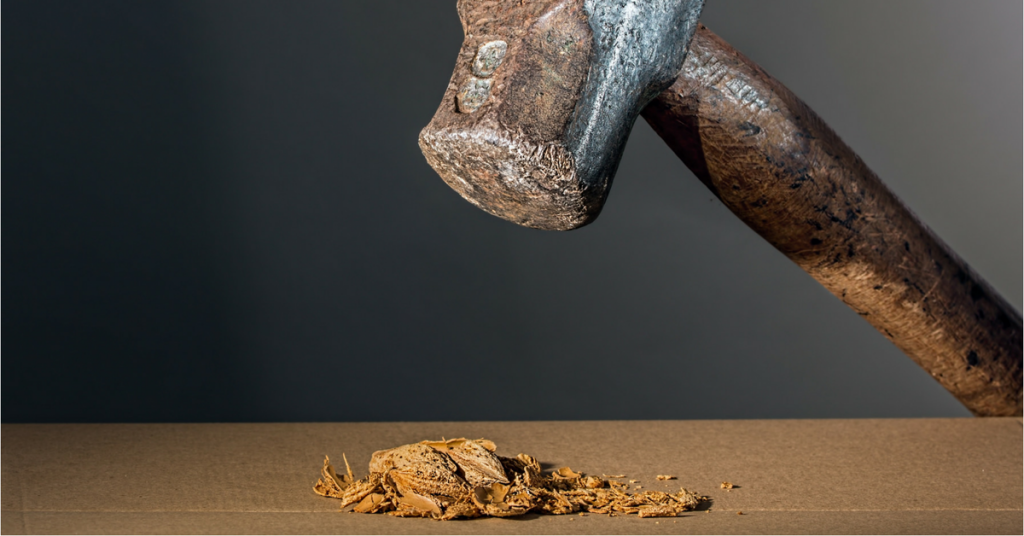 After interviews and nights practicing your answers to potential questions, you finally made it. You are now starting a job and preparing for your first day at work. Starting a new job can be exciting and daunting at the same time. Hopefully you are starting your dream job and there will be many new people to meet. After impressing HR, you now need to impress your coworkers and superiors to prove that they made the right choice. If you're looking to find ways to crush your first few days at work, you've come to the right place. Here are some tips to keep in mind to make sure you kill it on your first day.
1. Sleep
Now that you know you have a job that starts at a specific time and date, getting into a sustainable sleep pattern early is important. First of all, you don't want to give the wrong impression by staying up late the night before and waking up later than you intended. Coming in late on the first day is not unheard of. It's just an unimpressive way to start a job. Show everybody you're not only serious but also reliable by showing up on time. This means sleeping the appropriate number of hours so that you have a sustainable sleep pattern in place even before the job starts. Sleeping at a specified time each night and getting enough sleep will make it easier for you to wake up, get into a routine and come to work on time.
2. Choose Your Wardrobe
Companies have a specific dress code. Companies like Facebook for example are alright with their employees showing up in a hoodie and jeans. However, this is not always the case. Slay during your first few days by dressing to impress especially if you don't know the company dress code yet. Make sure that you are wearing the right clothes so that you won't be asked to leave. Showing up in jeans and a t-shirt at a financial institution, for example, is a no-no. It's better to stick to a business suit or business casual during your first few days or until you figure out the appropriate office attire. If unsure, ask HR for advice.
3. Get Ready To Socialize
Part of working in an office means socializing with colleagues. During training, you get acquainted with how things are done or using equipment needed to do your job. Training does not cover how to interact with co-workers. This is something you need to learn on your own. While interactions online is acceptable for the tech generation, some people expect you to socialize on a face-to-face basis. You need to know how to interact with your co-workers and communicate clearly especially with superiors.
If you're on the shy side, go to the mall and strike up conversations with strangers. This will help with improving your socializing skills before using them in the office on your first day. Ask advice from friends on how you can be a better communicator.
4. Clean Online Presence
College pictures of you drunk or wasted can be found by your new colleagues. Before starting on new job, clean up any embarrassing pictures of you online. These kinds of pictures need to go because your colleagues are looking up to you like you are to them. You don't need to hide your social media presence because these can become red flags. Just clean them up so that your online presence has a professional vibe rather than a "college" one.
5. Be Resilient
Even if you passed training and orientation with flying colors, it will take a few weeks before you get the hang of doing things in the office. Don't worry if you make mistakes. You're the new guy and you are allowed a certain time frame to learn everything and to adjust to the office culture. If you don't understand, always ask questions. Be resilient and show that you don't give up easily.
6. Get Into A Routine
Get into a routine to start your day more effectively. Start by getting to work on time. You can then prioritize tasks according to importance so that everything that needs to get done is accomplished in a timely manner. A routine will also help you get used to your new job and prevent you from forgetting any important steps that you need to do first.
7. List Things You Need To Accomplish
Being the new guy means that you are untested. You basically have a clean slate which means you have the opportunity to impress. List things that you want to accomplish during the day or first few days and try your best to reach these goals. Accomplishing these tasks could impress superiors and colleagues. If you don't, they can serve as challenges for tomorrow.
5 Mistakes When Spending On Your Business
A new coffee maker for the break room, new company car or educational courses seem like practical purchases for your business. But do you really need them? When you're operating on a small budget, spending on things like these can be disastrous for your business. Let's take a look at common spending mistakes entrepreneurs make that lead them to financial mishaps. If you're facing economic difficulties, stay away from these business spending mistakes.
1. Buying To Impress
The thought of buying new electronics, furniture and marketing products to impress your clients and investors sounds appealing to many businessmen. But don't just open your checkbook yet. Spending to impress is a bad idea because you're not in business to impress other people. You're in business to make a profit. Spending is an expense to your business. Instead of spending to impress, spend money to make more money. You don't need the latest electronics or new furniture. If you need to buy new equipment, get the essentials and make money with that. When you are truly profitable, then you can move up in bling.
2. Spending on Untargeted Marketing
Spending a lot of money on general advertising is not efficient and effective. Untargeted marketing is expensive because it does not bring in the most number of potential clients. For example, spending money on a billboard might make it seem like you're being visible. However, you are also visible to a lot of irrelevant people. Instead of spending on general untargeted marketing, focus on targeted marketing platforms like Google AdWords and Facebook because they can bring in clients who are more likely to buy your product or service. They are also more cost-effective compared to general advertising like newspapers and billboards.
3. Attending Expensive Conferences
Conferences can give you the opportunity not only to learn what's new in the industry but also to network and hobnob with people who can be beneficial to your organization. However, it is easy to be overly enthusiastic and go overboard. The trick is not to attend every conference and seminar. It's better to choose your events wisely by defining your networking purpose before attending an event. Instead of paying for expensive conferences, talk to industry leaders. Take them out to lunch or coffee and soak up what they have to say and learn as much as you can. This is a one-on-one opportunity you seldom get when you're in a conference.
4. Spending on Cheap Products and Service
One of the best ways to increase profit margins and keeping costs low is by looking for the cheapest available materials or service. However, this plan can also backfire on you especially if the product or service is low quality. In fact, you can end up spending more. For example, you find 2 products that will speed up your manufacturing process greatly. Product A costs less than Product B so you are naturally tempted to buy Product A. However, you fail to recognize that Product B is a trusted brand, is made with high quality materials and comes with a warranty which means it can probably last longer. If you buy Product A, you might end up buying a new one after a couple of years and end up paying the same amount. In this case, Product A ended up costing you more money. When it comes to cheap, make sure that it is made with quality materials and not the cheapest price tag.
5. Not Keeping A Record Of Your Expenses
If you don't keep track of how much you spend, you're not controlling cash. Not keeping track of spending is one of the most common business mistakes novice entrepreneurs commit. It's true that running a business takes a lot of time and many businessmen don't have the time to record all their business expenses. But keeping track is important and should be something you do every day. If you can't do it every single day, set aside a specific day of the week to track your expenses for that time period. When you control your cash flow you know where you are spending your money and can come up with ideas how to minimize expenses. Segregating expenses by department can make the chore easier for you.
The Ultimate Gift Guide For Techies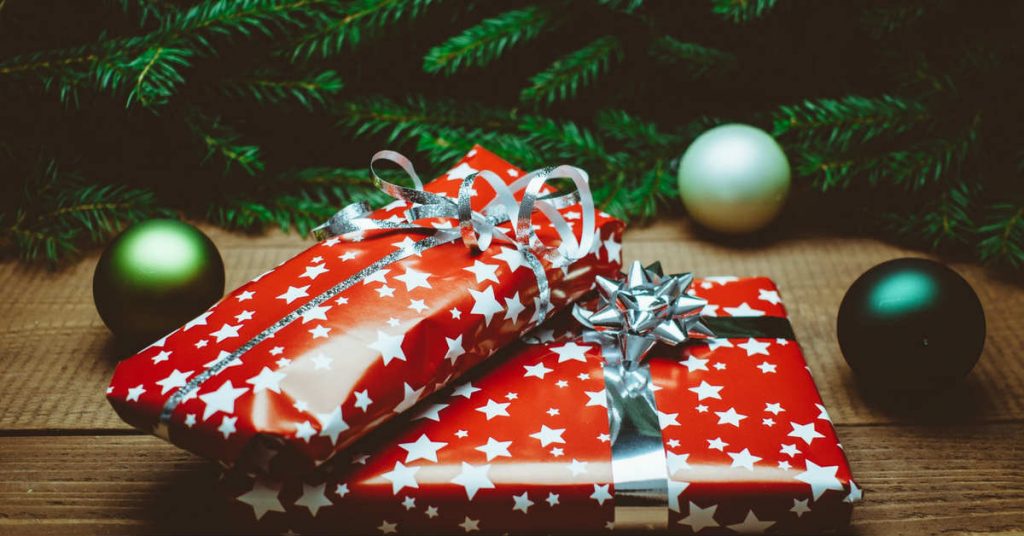 Gift giving is either a pleasant or overwhelmingly pressuring experience. There are various types of people to shop for and it is difficult to indicate their interest. More complications arrive as an entrepreneur, there is simply no time to look for gifts. Fortunately, with new and improved technology products being released, the search for gifts are located here with the Ultimate Gift Guide for Techies. Everyone is an announced techie now in modern times with the release of newly different products. With the new iPhones, Qi charger, and more, no matter their level of tech-knowledge, these are the perfect gifts for techies.
Sewell Direct Mos Pack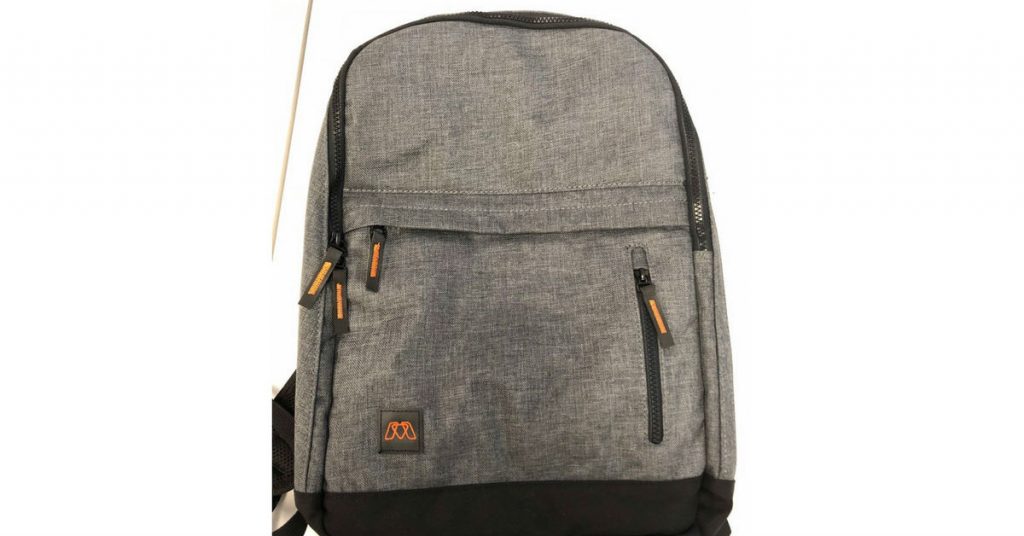 The Sewell Direct Mos Pack carries all of your electronic devices in an organized fashion. It is the backpack that allows you to plug in to charge your laptop, tablet, and more. The charging mechanic of the backpack didn't seem to be that useful at first but after a bit of adjusting it was convenient and quick for me to unload my laptop and begin work. The one thing I want to have seen was the ability to have the charge stay stationary since it was sitting in an uncomfortable position in the bag, additionally, I had a protector on my laptop making it unable to fit into the dedicated pocket for the laptop. With its durable and rigid designs, I can safely say it could protect my laptop and with all the custom navigation with all the wires I had, the organization was easy. Especially the top pocket, which held my most used items and was quick to access most importantly.
Choetech Qi Charger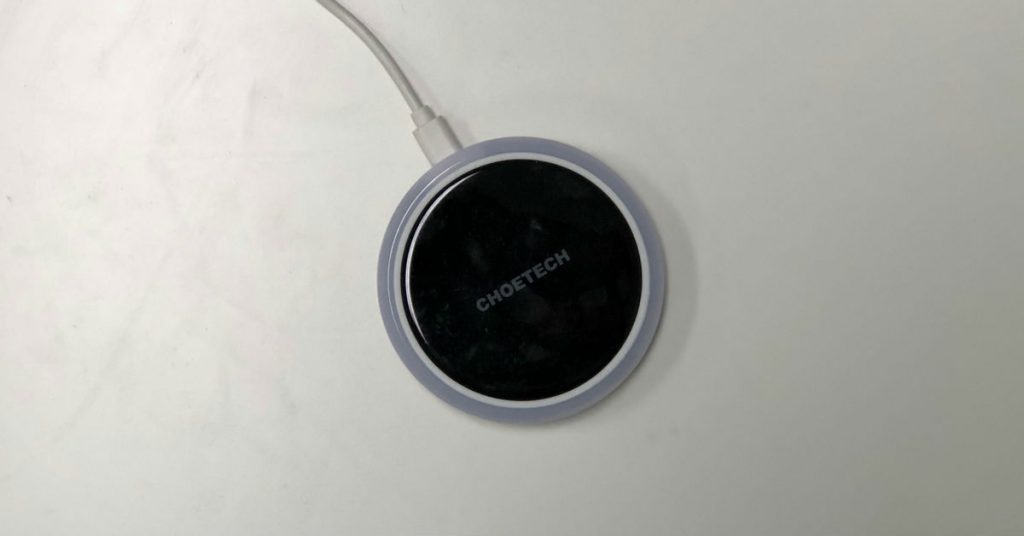 Choetech reveals their new wireless charging system for the iPhone X with the Choetech Qi charger. Upon initial review and opening the box, the overall quality was lacking, but after placing it on my desk, I can't stop using it. A few weeks back, I purchased the iPhone 8 plus. Yes, I know. Judge me., One of the leading selling factors for me was the wireless charging. I never knew I needed the wireless charge, until using it. At my office desk I have the core nerd essentials, funky pop toys, legos, computer stand, keyboard, and my Choetech charger. I use the wireless charger primarily in the office and can grab my phone and go as I wish.
I decided to go a step further and take the charger home with me. I placed it on my nightstand and in order to indicate if my phone is charging, you are met with a rather dim light. Contrary to their competitor product, ROCK qi charger which has an extremely "loud" light that turns an entire darkroom light.
After leaving the phone on the charger overnight, I did notice my phone was considerably hot. Not drastic, but it was indeed warm to the touch. I found with this product, it's best to use the device in an office setting that promotes the use of place and grabs.
Incase DJI Mavic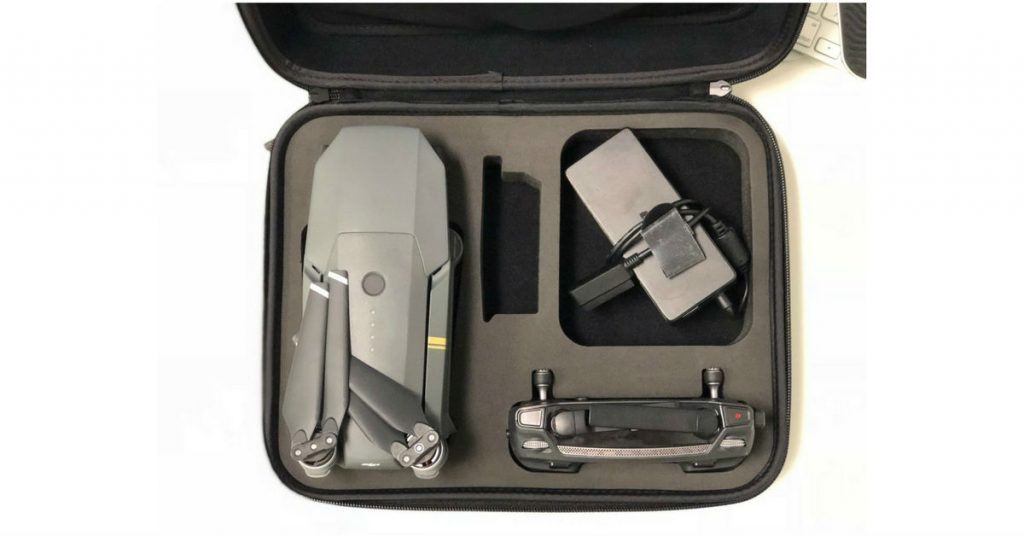 Incase contains various technology products that are subdue. This is by far the best case for any magic pro users. Upon opening the case, you immediately see the foam casing that will secure the magic pro, controller, extra battery, and various items in it's case. The foam casing layout alone is enough to already win as best in class, but not to mention there is additional space to store things like extra propellers, entire charging unit, and more than likely a third battery (I did not try this personally)
The overall weight of the case was light and can easily fit on any carry on/check-in luggage or backpack. Upon testing, I accidentally dropped the incase carrying case and the magic was still securely tucked away, unscathed without a scratch.
Anker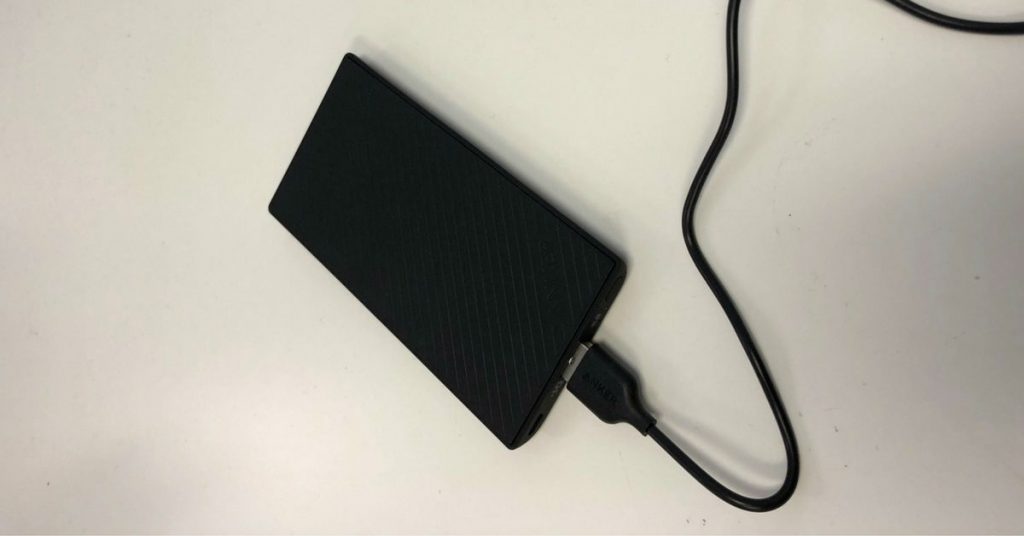 Anker's Powercore Slim 500 Charger is a light and compact battery. In offering a fast charge for both Androids and Apple devices, this is a gift for techies, travelers, and anyone who possesses a mobile device. Anker's slim charger is designed as a uniquely perfect size to carry with your phone. The weight also is light but the most impressive feature is within the speed charge to almost any device of up to 2A. 
Twelve South Hirise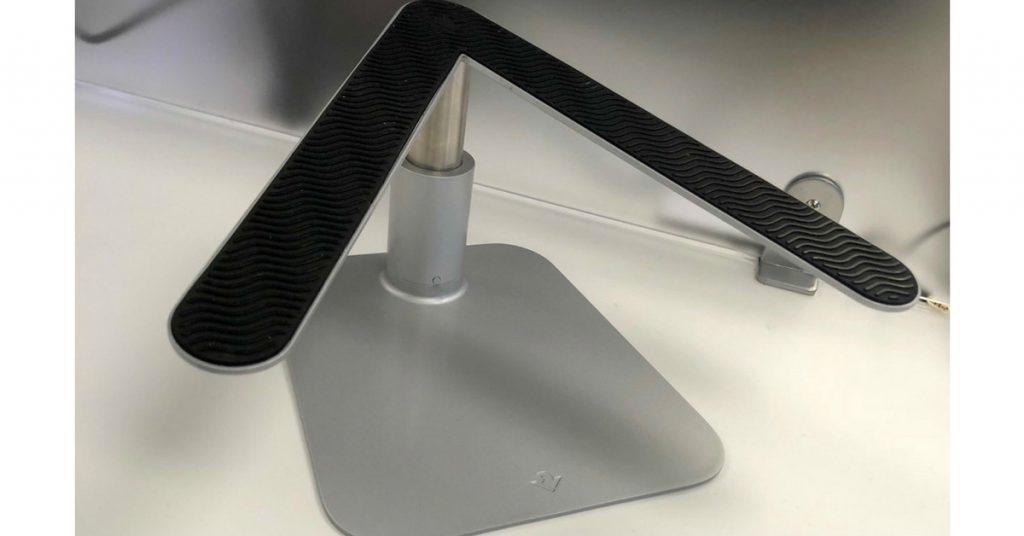 The height adjustable stand for MacBooks deliver a comfortable working position for the office, and at home. The Twelve South Hirise has a soft silicon grip to your laptop without damaging it, that is additionally attached to a V-shaped arm. With a structure that has an opening at the bottom with the V, this product allows complete airflow around your laptop in case of overheating. The adjustment lifts your MacBook between 2-6 inches above the surface to support good posture. This product prevents you from slouching and is perfect for tech entrepreneurs that are working on their laptops 24/7. The Twelve South Hirise allow entrepreneurs to get work done safely.
Nomad USB Charging Hub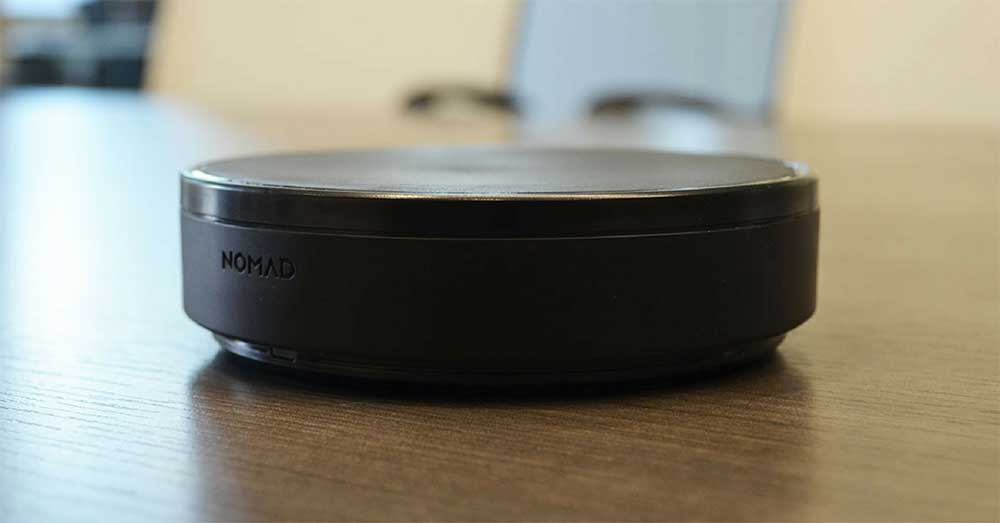 Tech entrepreneurs are on a constant move and are dependant on their phones. These mobile devices guide all communication and business activities so without it, entrepreneurs are inhibited from work. With the Nomad USB charging hub, you and the whole team can charge their devices from up to five different stations. The availability in multiple charging outlets allow users to destress about finding a station to charge their phones. Uniquely, the Nomad USB charging Hub has an ambient light sensor that mutes the LED indicator in the dark. 
Super NES Classic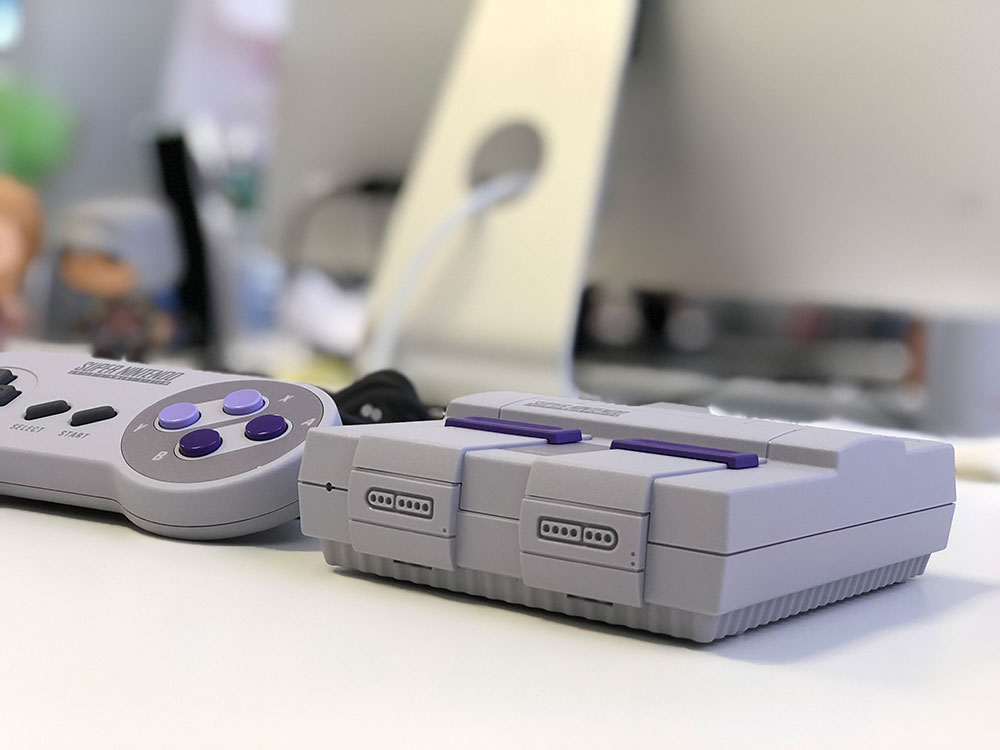 A collision of modern technology with classical components, the Super NES classic is a nostalgic gift to receive. To fully relive your childhood, the gaming system offers the Super Mario RPG, Donkey Kong Country, Street Fighter, and more games from the original Super Nintendo. The product has a SNES Classic Edition Console, two controllers, AC adaptors, and HDMI cables to come along to complete the purchase. There is an additional HDMI cable to grant access to play the games on your television.