Move Over Detox Teas, Wise Ape Tea Is Here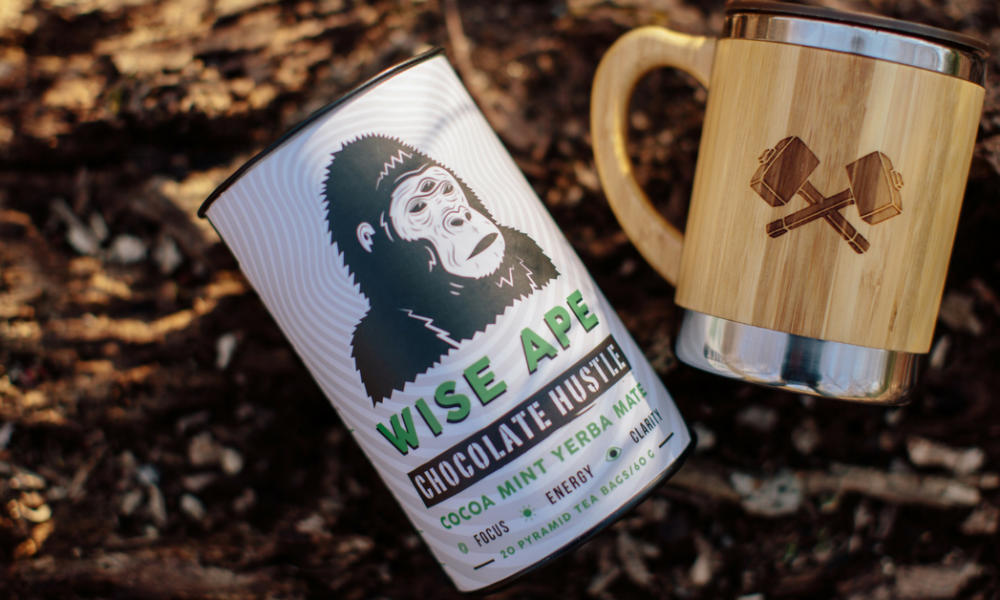 Tea is taking over Instagram. There's no escaping beautifully photographed Instagram influencers promoting their "detox" teas, promising a smaller waistline in just days. These teas use an ingredient called senna, which is a laxative that will dehydrate your body if used everyday. Though there is no hard proof that this is effective, however The Australian Medical Association says, "It causes electrolyte and fluid loss, as well as the loss of other nutrients needed by the heart and brain to function."  That doesn't sound healthy. If you are looking for a healthy tea, Wise Ape Tea is perfect for you. Unlike those "detox" teas, Wise Ape Tea is made from a combination of specialty tea leaves with specialty herbs to create performance tea blends. Designed for your mind and body, the ingredients are 100% organic and natural. Instead of promoting a detox, Wise Ape Tea focuses on your well-being and a healthy lifestyle. We interviewed the founder, Joe Scola, who tells us about their mission and why their tea is unique.
Use discount code "OWNERSMAG" for 10% off your entire order!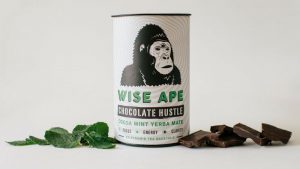 How did you get into tea?
I was previously the founder of a video-tech startup when my father was suddenly diagnosed with terminal brain cancer (GBM). I began researching herbs and alternative medicines which eventually led me to the health benefits of tea. My love and consumption of tea grew as I cared for my father over the last 14 months of his life. The universe had ultimately presented my new path and I had recognized that.
Can you describe your process of conception to production?
All of our blends start in-house. We design all natural performance tea blends by blending specialized herbs into our teas. I'll usually have a concept in mind or the type of effect we're looking for, and it always begins with tons of research. I'll typically isolate the all of the ingredients or herbs we might use in a blend and then taste them individually to get a sense of taste. From there we'll begin making custom in-house blends, tasting and testing until we get it close. Next, we work with our vendor to tweak that formula, going through dozens of iterations until we get it right.
What is your team like?
We've got a kick-ass team of bloggers who help research and create all of the amazing science-based blog content we publish in the "knowledge" section of our website. We have a biochemistry PhD in Philadelphia we work with to help vet all of our formulations from a scientific approach. In addition, we also have a consulting partner based in Seattle. And last but certainly not least, The Baboon is our rockstar designer who's truly helped to bring this vision to life from the early stages. He's a multi-talented creative who always shows up with a banana.
I'd be remiss not to mention that we've recently partnered with the National Brain Tumor Society, who we've been working closely with for our first blend, Chocolate Hustle. They've got an incredible team of do-gooders over there as well.
What makes Wise Ape Tea different from others?
Each performance tea is designed with ingredients to serve a unique purpose. Beyond that I would say it's our mission and our brand. We're a lifestyle tea brand speaking to a younger demographic of tea drinkers. We're funky, unconventional, and have an altruistic movement at our core.
Who is the ideal Wise Ape Tea drinker?
People of all walks of life and ages have enjoyed our tea. If I had to narrow it down, I'd say we are a tea brand for the new generation of tea drinkers. Not necessarily your tea traditionalists, but anyone who's intrigued by unconventional blends that are healthy and flavorful.
Our first blend, Chocolate Hustle, was designed around 3 adaptogenic herbs to promote focus. So we've had an awesome response from entrepreneurs, biohackers, and even students.
Who are your biggest inspirations?
Without a doubt my father is the biggest inspiration for Wise Ape… and in life for that matter. My mother too. She was an art teacher and I hold her fully responsible for the majority of my creative and sometimes crazy ideas.
As for business, I'm a big fan of Richard Branson, Tim Ferris, Gary Vaynerchuk, Aubrey Marcus, and Joe Rogan. I'm actually a huge Rogan fanboy.
What are your favorite variations of drinking tea?
For our Chocolate Hustle tea I love blending in healthy fats like grass-fed butter and coconut oil. Similar to bulletproof coffee, but we call it SIlverback tea.
I also enjoy some of the traditional teas and steeping them in a cast iron teapot. I find the ritual of doing so can often be meditative.
Now that you've launched, what's next?
We need to grow. That means reaching new customers and continuing to provide value for our current customers. We've got some pretty epic new tea blends on the way that we're excited to share with the world.
What's a piece of advice you can give to those thinking about starting their own business?
Have an honest conversation with yourself about why you want to start the business and make sure it's something you're ready to commit to. Identify your personal strengths and weaknesses as early as possible. This will help you figure out what you can handle on your own and what you'll need help with. Delegate your weakest areas when possible.
Unlimited Graphic Design Companies Of 2023 + Promo Codes (Updated)

Looking for an alternative to a freelance graphic designer? Are you trying to scale your business using your existing team? A new wave of companies who call themselves "Unlimited Graphic Design Services" are disrupting the creative industry, providing a solution to what is usually an expensive and unpredictable task. Here's what their offerings have in common:
Monthly subscription model
24-48 hour turnaround time
Work with their vetted team of designers
Unlimited design requests
Unlimited revisions
Money-back guarantee
Cancel anytime
Which Provider Should You Choose?
We've done the homework and curated a list of Unlimited Graphic Design providers for you and also negotiated special deals on your behalf. You can see them all below and decide which one fits your business based on your needs.
---
Unlimited Graphic Design Providers
What Does Unlimited Graphic Design Mean?
These unlimited graphic design services have a monthly subscription business model. That means you can sign up and cancel whenever you like. What sets them apart from your typical freelancer, agency, or in-house designer is you gain access to a workflow that is designed to be quick and to the point.
You'll communicate with their team through Trello, email, or an online platform. The option given is dependent on the company you choose. For example, only a small selection of services provide a custom built online platform for their customers.
Once you're connected to their workflow, you can begin submitting as many design requests as you want. Although they all claim "unlimited", it generally means you can "create" unlimited design requests. It doesn't necessarily mean they'll work on them all at once. Usually, they just work on one design at a time. When one completes, they start the next design.
The usual turnaround time is between 1 – 2 days, and that's just for the first draft. It doesn't mean your entire request is complete. If you don't like it, you can request as many revisions as you want, and that will take more time. So it can take up to a week to actually get the design complete if you have a lot of revisions.
Another thing to keep in mind is content. You need to be able to have everything ready and provide all the content needed in order for their designers to get started.
How Does On-Demand Graphic Design Work?
Most graphic design services listed above offer clients a bespoke design platform. For instance, Penji's design tool is an all-in-one platform where designers, account managers, customers, and their team members can communicate and collaborate.
Although the steps in working with a graphic design company are similar, we'll use Penji's design software to share the step-by-step graphic design process.
1. Log in
Once you've selected the subscription plan, log in to your design tool and access your dashboard. Most of these tools are user-friendly with a minimal learning curve and prioritize user experience.
This example of Penji's dashboard shows a list and thumbnails of ongoing design projects. The menu at the top shows the Active, Completed, Drafted, and On-hold projects.
Submitting a design brief is the first step in the on-demand graphic design process. To submit, click the +New Project button at the upper right side of the dashboard.
2. Fill in the title
Think of a relevant project title that will describe the design accurately. Writing an accurate title will make browsing through ongoing projects easier once you have a long list.
For instance, if you're creating a company logo, you can write "Logo design" and specify the company or industry beside it if you're handling multiple brands.
3. Choose from design categories
The next step is to choose from the many design categories. Most unlimited graphic design services have around 100+ design categories. Penji has 120+ design categories. Choose one that fits your project.
4. Write a design brief
This step is crucial when working with on-demand graphic designers, as this will make or break your project outcome. Writing a thorough, clear, and well-thought-out design brief makes it easier for designers to understand exactly what you want.
Penji's design platform has a few reminders on the left side when writing design briefs. Ensure you follow the tips for a better design outcome.
5. Attach files and images for inspiration
Some customers can't express themselves clearly through written instructions. You can attach files and images to support your written descriptions with visuals. Attaching sample logos also helps lead designers in the right direction. Attaching your competitors' logos is also a way to make yours better.
You'll also need to choose the source file type in this step or let designers pick for you.
6. Choose a brand style guide
Subscribing to unlimited graphic design services means you can request any visuals for multiple brands. Penji's design tool lets you save and categorize your brand style guides in folders. This way, you only have to choose a branding guideline for designers to follow.
Once you've chosen the associated brand, click the Create project button to start the process.
7. Wait 24 to 48 hours
Although most on-demand graphic design services' turnaround is 24 to 48 hours, some companies may take more than two days.
Wait for the first draft and ask for revisions until you're 100 percent happy with the design. Download the source file, and you're good to go!
Why Should You Sign Up for Unlimited Graphic Design Services
Subscribing to unlimited graphic design services is more convenient than hiring freelance designers. Here's why:
Work with vetted designers and choose from various skill sets. There is no need to search for another designer fit for a particular project. The company will assign you the most suitable designer.
No need to worry about additional fees as you only have to pay fixed monthly rates and get unlimited designs. Revisions also come at no extra cost.
You don't have to worry about graphic designers going MIA and abandoning crucial projects. Each design project is managed by an account manager who will check if deadlines are met on time.
Signing up and canceling subscriptions with on-demand graphic design services is easy. You can sign up if you need a stream of designs while setting up shop and cancel anytime without incurring cancellation fees.
Fast 24 to 48-hour turnaround, which prevents any bottlenecks in your marketing campaigns.
Request to change assigned designers if you're unhappy with their work at no additional cost.
Organize your projects and brand style guides if you request multiple brand designs. The custom design platforms make managing projects efficient and convenient.
Are they worth it?
If you have a lot of design needs, they're definitely worth it. Being that it's a monthly recurring investment, you'll need to make sure that you have the need for an ongoing graphic design service. This graphic design service model is comparable to outsourcing a designer yourself, except much of all the management work is done by the company. The quality of designs and turnaround time also tends to be significantly better when outsourcing a designer yourself.
How a Startup Incubator Can Accelerate Your Business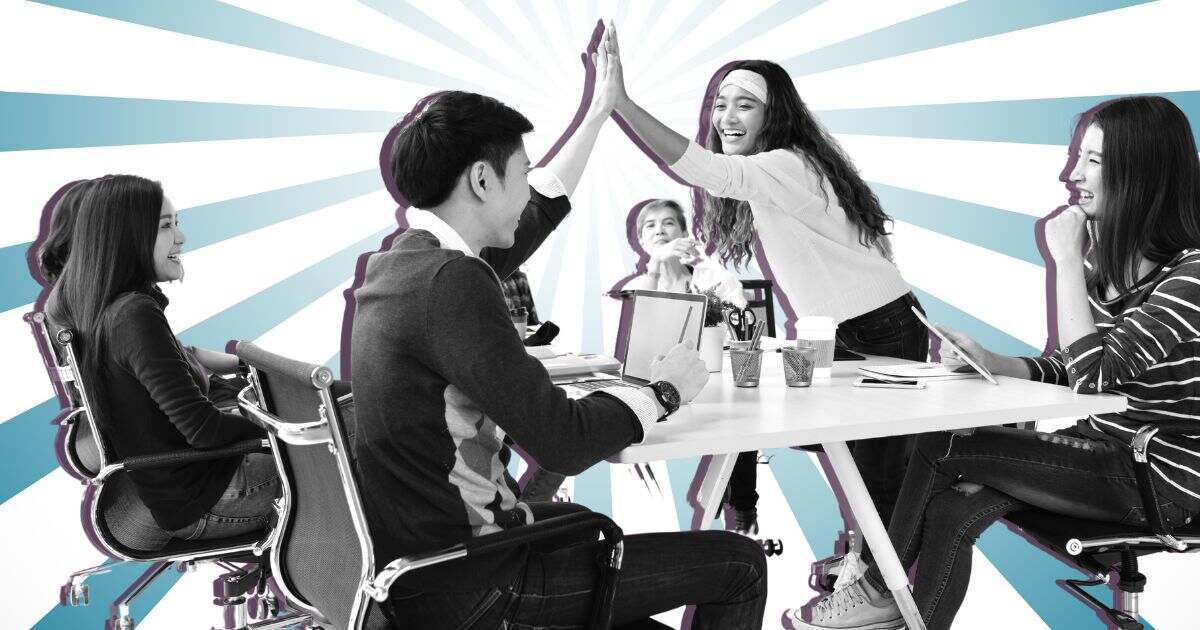 In today's fast-paced and competitive business landscape, startups often find themselves navigating a maze of challenges that can hinder their growth and potential.
This is where the concept of a startup incubator comes into play as a guiding light for emerging ventures. A startup incubator is more than just a physical space; it's a dynamic ecosystem designed to nurture and propel early-stage ventures toward success.
In this article, we'll tackle some of the most common questions surrounding incubators. For instance – what is the role of a startup incubator? How does it differ from an accelerator?
And most importantly, how can it optimize your business?
Let's begin!
What is an incubator in a startup ecosystem?
In a startup ecosystem, an incubator refers to a supportive environment or program designed to help early-stage startups grow and develop.
Incubators provide a range of resources and services to entrepreneurs, typically for a fixed period of time, with the goal of nurturing and accelerating the growth of their businesses.
Here's the usual process of how an incubator supports a startup:
Onboarding
Startups who applied and were accepted are welcomed into the incubator with an orientation session. During this phase, startups get an overview of the program's structure, expectations, and available resources. They also meet their mentors, advisors, and fellow cohort members.
Mentorship and Guidance
Startups are paired with mentors who have relevant industry experience or expertise.
Regular mentorship sessions provide guidance, feedback, and insights to help startups navigate challenges and refine their strategies.
Workshops and Training
Incubators organize workshops, seminars, and training sessions on various aspects of entrepreneurship. Topics covered during the startup incubator program may include:
Business planning
Marketing strategies
Product development
Legal and regulatory matters
Fundraising
Access to Resources
Aside from training sessions, startups can also gain access to resources such as:
Office space
Co-working environments
Internet connectivity
Meeting rooms
Some incubators provide access to shared equipment, startup software, and other tools needed for product development.
Networking and Events
Incubators often facilitate networking events, pitch sessions, and demo days where startups can showcase their progress to potential investors, partners, and the broader community.
Business Development
Startups work on refining their business models, products, and market strategies. They receive support in identifying their target audience, creating a value proposition, and developing a sustainable revenue model.
Funding and Investment
Incubators may provide introductions to potential investors, venture capitalists, and angel investors Startups also learn about different funding options and how to pitch their ideas to secure investment.
Graduation
Successful completion of the incubator program results in a "graduation" for startups.
Graduated startups may continue to receive support through alumni networks, ongoing mentorship, or access to incubator resources.
Startup Incubator vs. Accelerator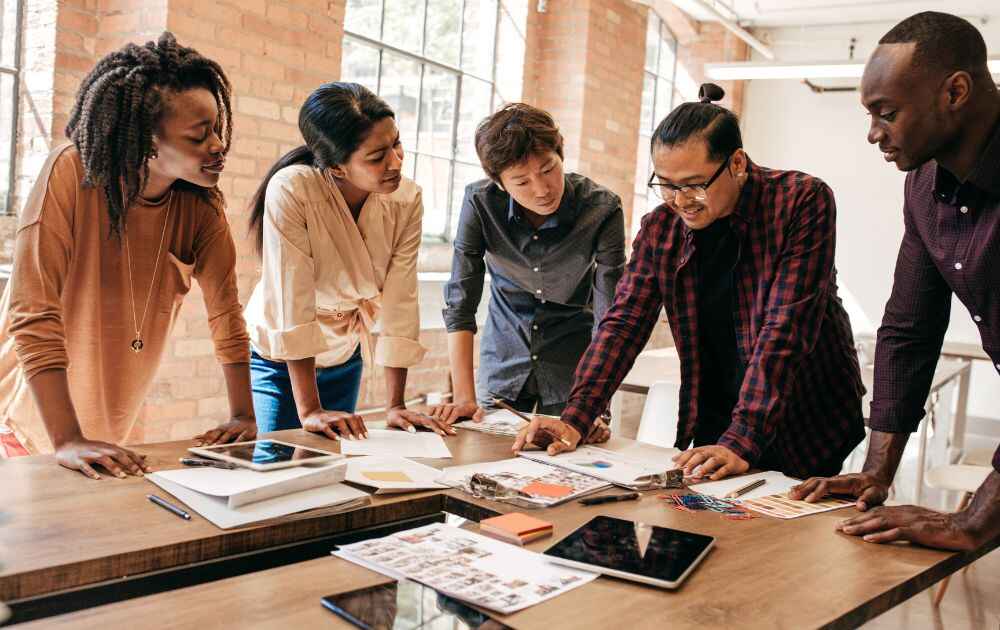 A startup incubator and a startup accelerator are both support programs designed to assist early-stage startups, but they have distinct characteristics and objectives. Here's a comparison between the two:
Focus. Incubators typically have a broader focus and cater to startups in various stages of development. They often work with startups that are in the ideation or early development phase. Accelerators, on the other hand, are more specialized and typically work with startups that have a viable product or service and are ready to scale rapidly. They focus on accelerating growth and reaching key milestones quickly.
Stage. Incubators are well-suited for startups that are still refining their business models, conducting market research, and building their initial product or service. Accelerators, meanwhile, are best suited for startups that have a minimum viable product (MVP) and are seeking to refine their business model, gain traction, and secure funding to scale.
Mentorship. A startup incubator provides mentorship and guidance, often with a focus on helping founders refine their business ideas, develop prototypes, and validate their concepts. On the other hand, an accelerator's mentorship is often geared towards specific aspects of growth, such as scaling operations, marketing, fundraising, and product-market fit.
Startup Incubator Examples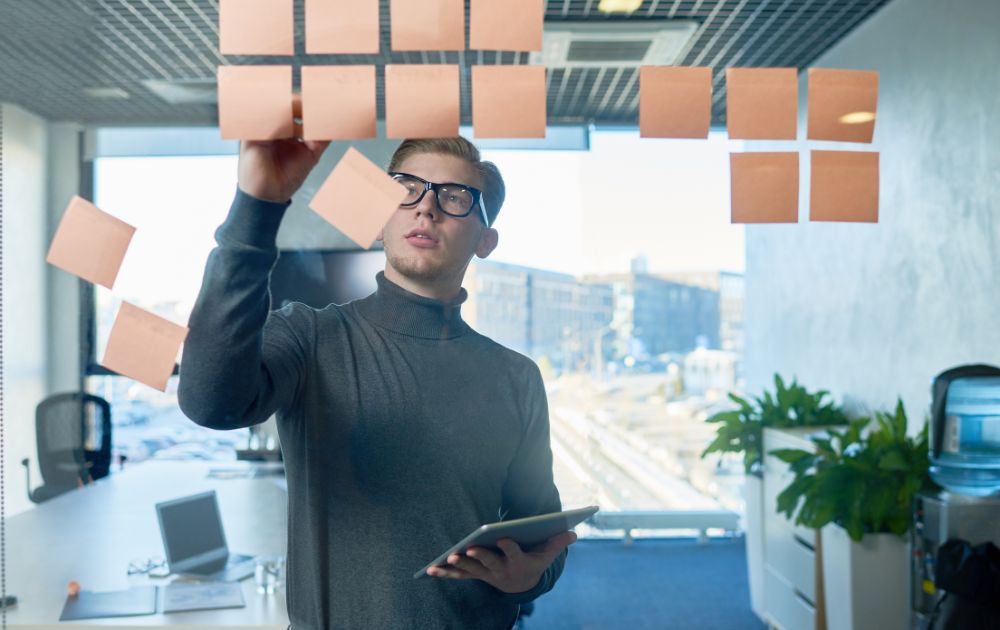 If you're looking for the best startup incubators in the world, here are a few you of the most popular ones to consider.
1. Y Combinator
Situated in the USA, Y Combinator is considered one of the best startup incubators which has played an instrumental role in fostering the growth trajectories of some of the most renowned startups globally. The Y Combinator program spans a duration of three months, during which startups receive a funding injection of $500,000, albeit subject to certain conditions.
Subsequently, founders are immersed in a sequence of mentoring and refinement initiatives that culminate in the prestigious Demo Day. Here, founders showcase their concepts to an audience comprising investors and handpicked media representatives.
Mentees: Airbnb, Dropbox, Coinbase, Gitlab
2. Techstars
Techstars directs its energy toward nurturing startups rooted in technology. Since its inception in 2006, Techstars has been a driving force behind the growth of numerous startups. Annually, they select more than 500 fledgling companies, providing them with up to $120,000 in investment and the invaluable chance to partake in mentorship programs.
Backed by an impressive funding sum of $21.3 billion, Techstars stands out as a reliable choice for technology-oriented startups. Within its portfolio of activities, Techstars hosts several high-profile events and initiatives, including Startup Week and Startup Weekend.
Mentees: Uber, DigitalOcean, SendGrid
3. 500 Startups
500 Startups operates as a dual-purpose platform, functioning as both an accelerator program and a seed fund dedicated to startups. Positioned primarily as a venture capital entity, they proudly proclaim a management portfolio worth $2.7 billion. Their primary interests converge on sectors where technology, innovation, and capital growth converge harmoniously.
Their extensive investment history spans more than 2,600 startups worldwide, underscoring the maturity and comprehensiveness of their accelerator program across diverse markets.
Mentees: Grab, Canva, Credit Karma
Frequently Asked Questions (FAQs)
Do I need an incubator for my startup?
If you're in the early stages, lack experience, and could benefit from structured guidance, resources, and mentorship, an incubator might be valuable. However, if you're aiming for rapid growth and have a clear roadmap, an accelerator could be more appropriate.
Do startup incubators provide funding?
Yes, many startup incubators provide funding as part of their support package. However, the funding offered by incubators can vary widely depending on the specific program, location, and the terms of the agreement. Some incubators offer direct funding to startups, while others may connect startups with potential investors or provide resources to help them secure funding elsewhere.
Preparing the Shift to Mobile eCommerce: Tips + Tools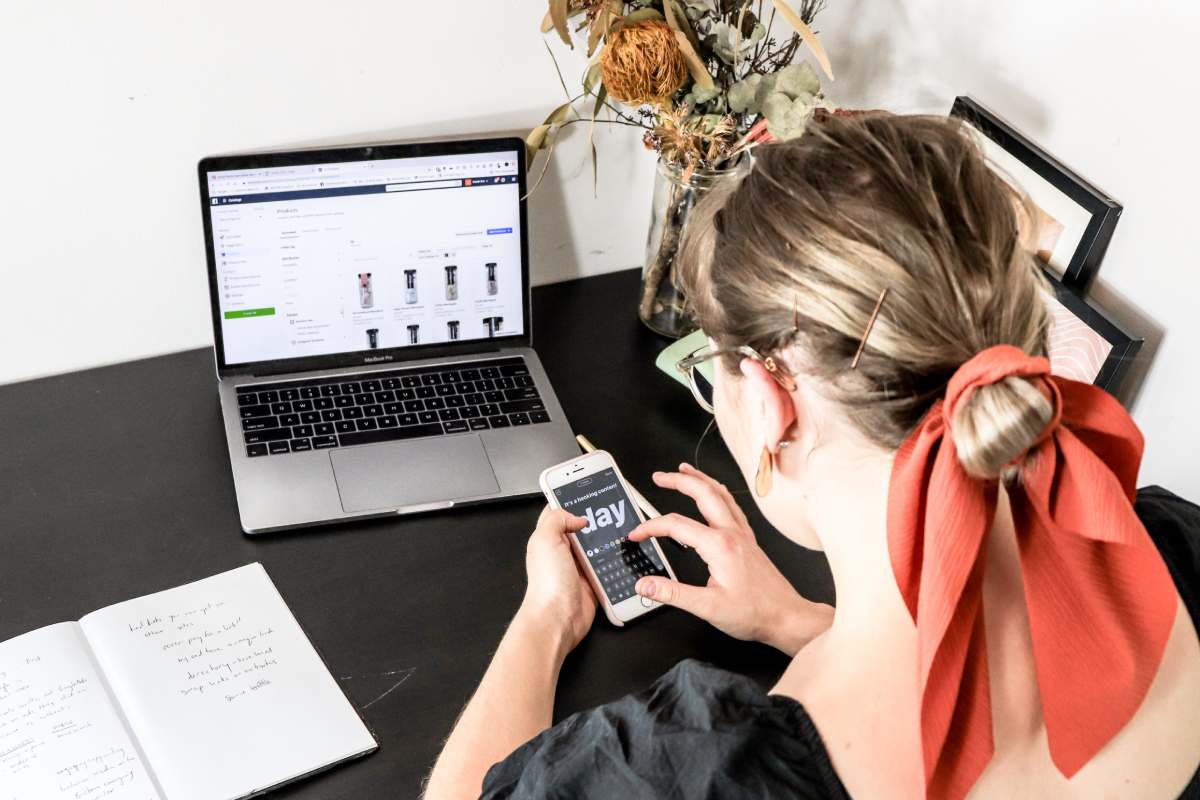 We Are Social reported that around 50% of the 16 to 64 demographic use their mobile to purchase something online weekly. With those in mind, your eCommerce business shouldn't be confined to one place. It's essential that you have a website and social media sites. Plus, don't be afraid to list your products other than those platforms. Here's how to make a successful shift towards mobile eCommerce.
1. Use Website Builders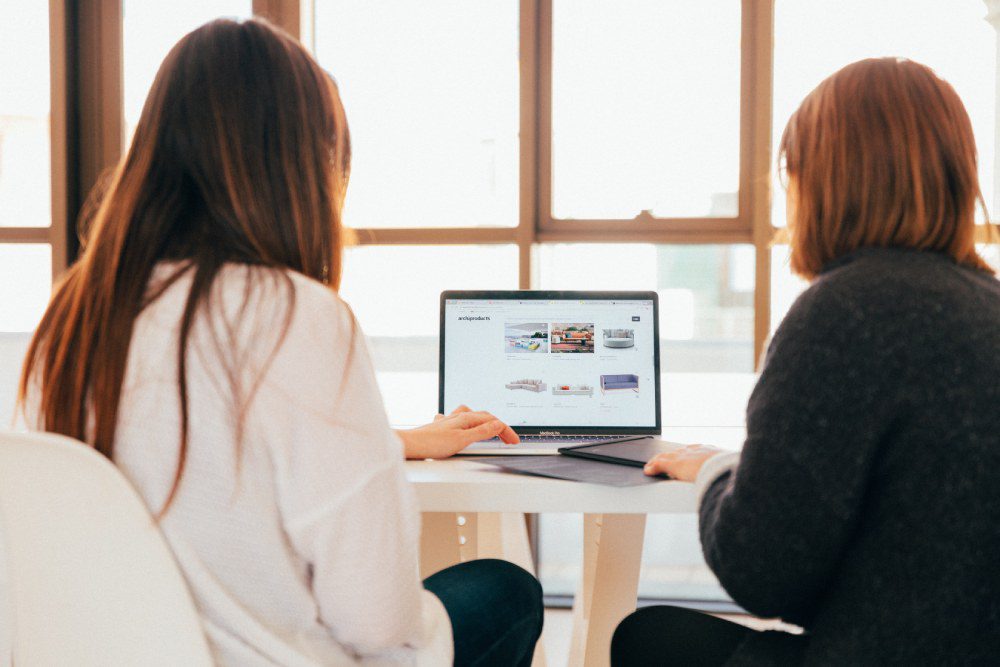 Most website builders nowadays can optimize your eCommerce site on the desktop or mobile. These tools help you design and layout your website and make tweaks before publishing it. Moreover, you can add pages, such as blogs, products, and contact pages, to make your eCommerce site operational.
You don't need to hire a web designer or developer immediately when creating your site on these builders. It's ideal for new eCommerce site owners, considering you want the business up and running from Day 1 without any hassle.
2. Set Up Secure Payment Methods
One way to enhance your customer's experience in your eCommerce site is setting up payment gateways. Although you install payment gateway plug-ins on your desktop, it's crucial that it's working on your mobile site, too. This way, your customers won't experience any mishaps or issues when paying via mobile.
3. Widen Reach with Social Commerce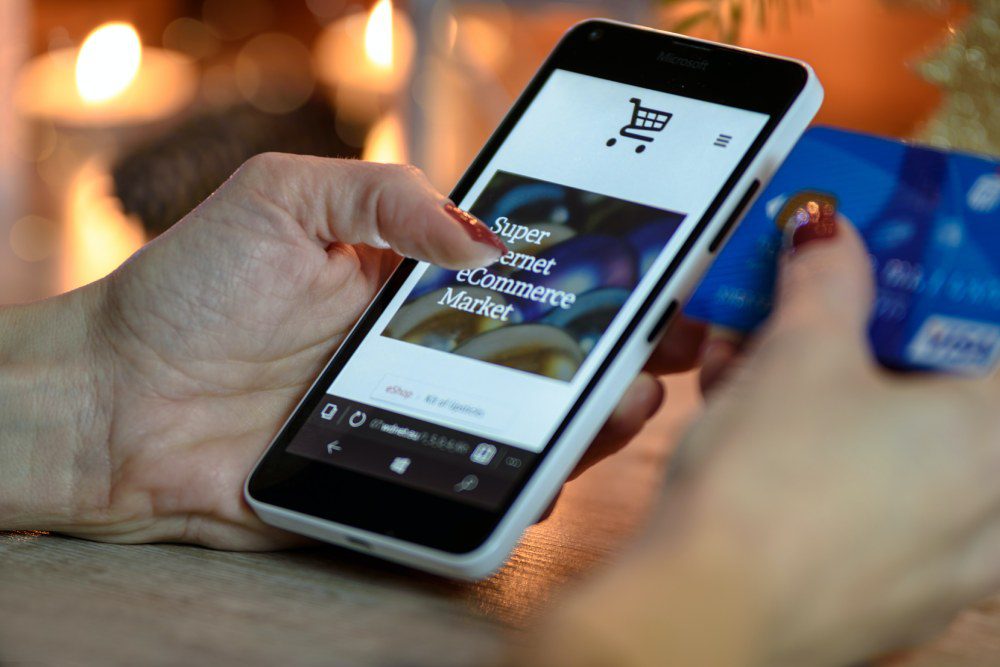 Mobile eCommerce isn't only about a mobile eCommerce app. After all, it's a catch-all term to describe all eCommerce-related strategies done on mobile. Facebook, Instagram, and TikTok have opened avenues for eCommerce sites to integrate their store into these platforms. Plus, social media sites are easily accessible on phones, allowing customers to browse anywhere.
You can promote your best-sellers and new products on these platforms. Then, ensure that you link to your website. This way, your customers can view other products, regardless of where they're browsing them.
4. List Products on Other Relevant eCommerce Marketplaces
Even though you have a website, you can reach more people when posting items on other eCommerce stores. This allows you to get more exposure. It's possible that your competitors are in the same marketplace. However, if you have the correct copy and high-quality images, your customers are likely to buy your products.
5. Develop an App or Hire an App Designer and Developer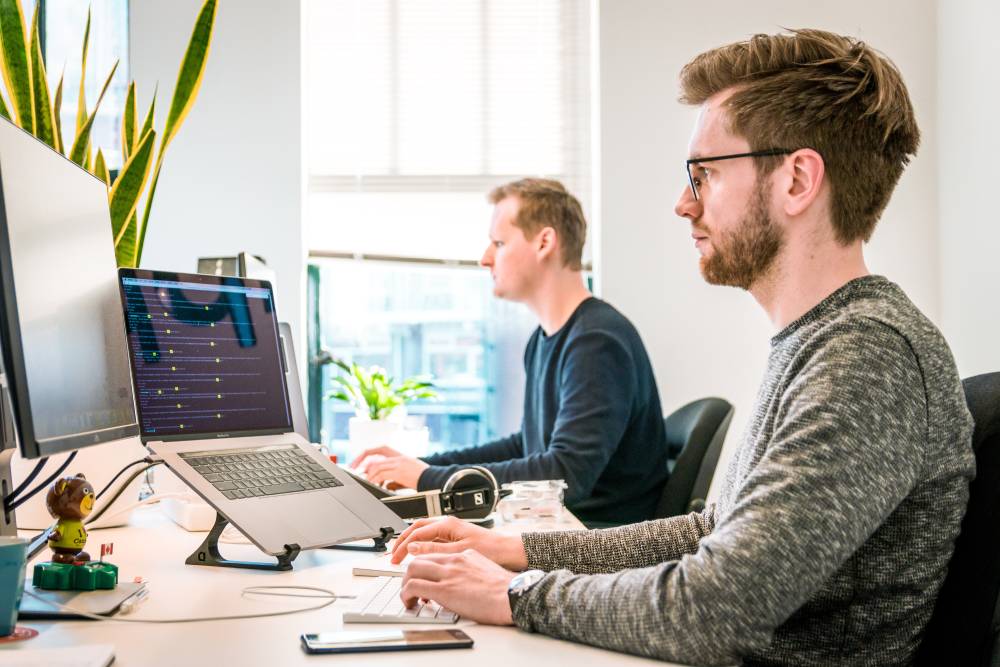 Not all eCommerce sites have an app for their eCommerce products. But you can change the game by having one for easier browsing and a smoother experience. However, app development is challenging for non-developers. There are no-code app makers to use for your new app.
Or, if creating an app is too tedious, hiring an app developer and designer is a much better alternative. They have the know-how to create an optimized app for your eCommerce site. You can find them on freelance sites like Fiverr or Upwork.
Mobile eCommerce Tools
1. Shopify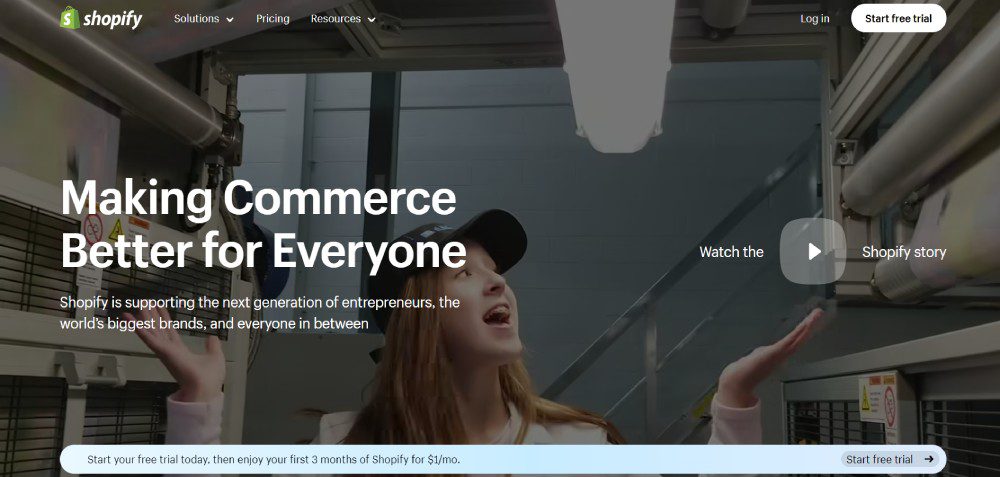 Shopify is one of the top eCommerce tools for all businesses. You can build a site, sell online, market your products, and manage your business. You don't need experience developing or designing a website on Shopify. The eCommerce platform has a no-code website builder, letting users create sites in minutes. Additionally, Shopify allows you to integrate apps into your online store, including payment gateways.
2. Wix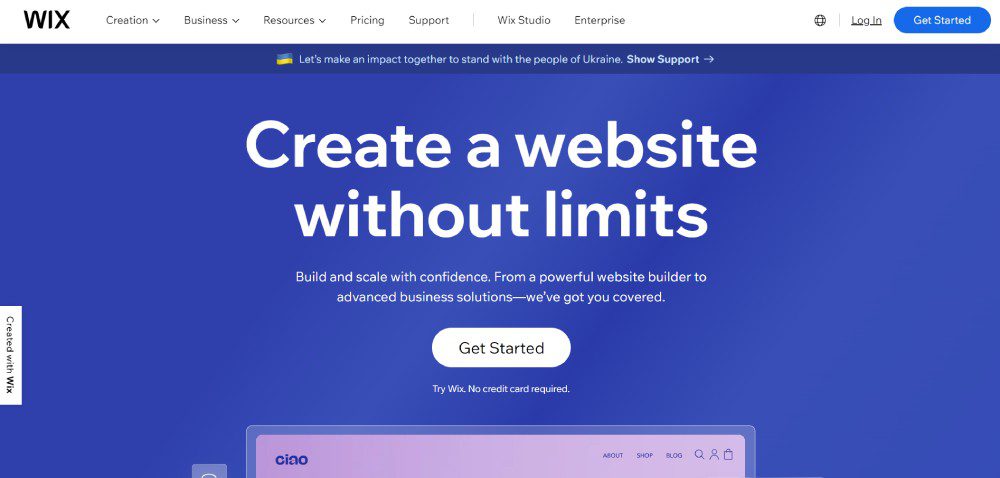 Another contender in website building is Wix. Like Shopify, it's fast, easy, and simple to create and design a website. Their web design feature, "Editor X," allows you to customize your site. Also, you can use their Wix Payments feature. It's their solution for all payments, allowing customers to pay via Apple Pay, credit card, and other payment methods.
3. Stripe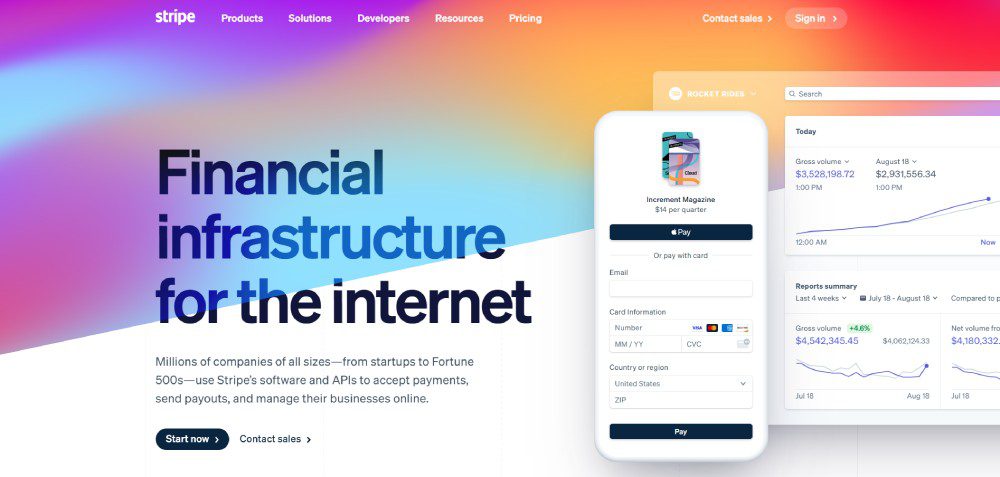 If you need a payment method solution, Stripe is one of the best eCommerce payment tools! You can accept payments globally. Plus, Apple Pay and Google Pay are two payment methods to integrate into your Stripe account. Stripe is also advanced because it can detect fraud and block it. Plus, you can increase conversions and launch subscriptions.
4. PayPal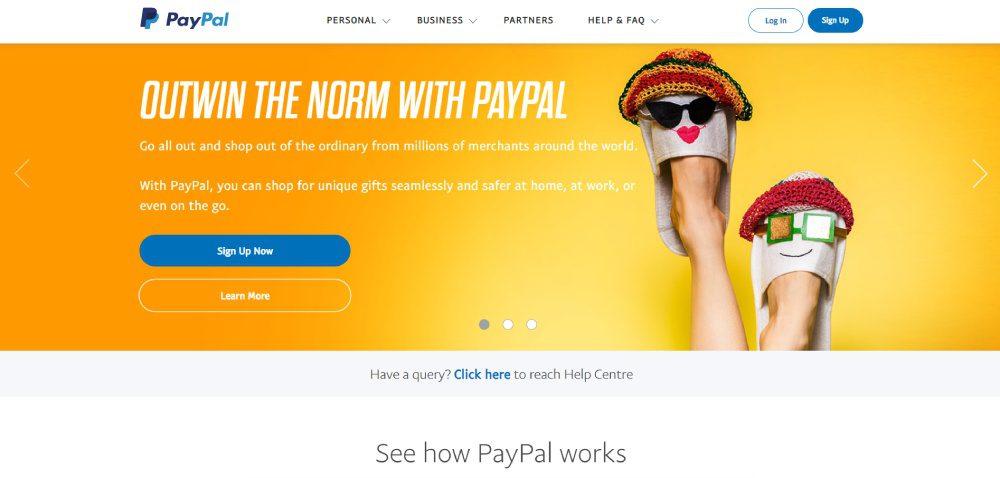 An alternative to Stripe payments is PayPal. As one of the oldest payment methods, you can trust this tool for easy payments. You can install PayPal for your checkout needs. Plus, you can even request payments! Additionally, PayPal accepts credit and debit card payments worldwide!
5. Sked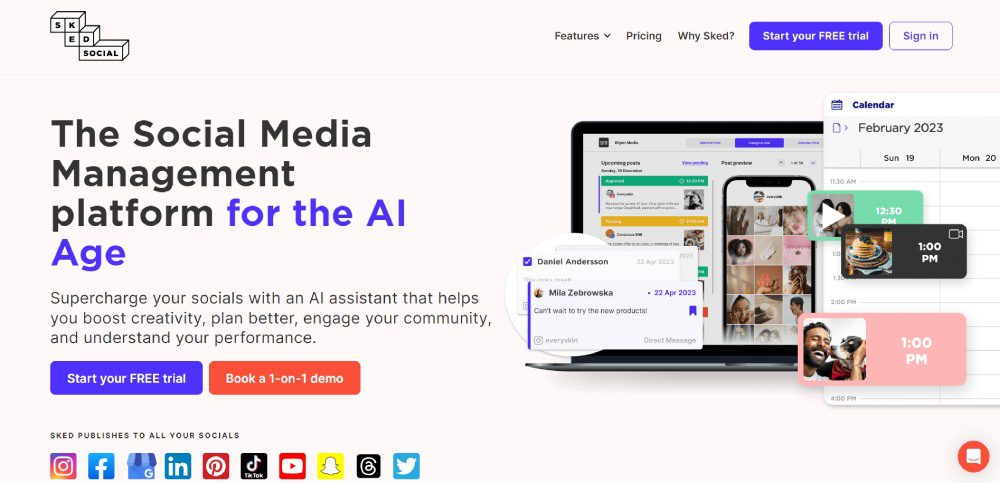 Don't have time to post all the time? Consider Sked as your social media management tool. You don't need to publish and tag your posts manually. Sked helps you tag posts directly on their dashboard. You don't have to worry about losing your product tags. Plus, Sked will add your shoppable posts in one gallery!
Post your products on these sites:
Instagram
Threads
Facebook
TikTok
Twitter
Pinterest
YouTube
6. Planoly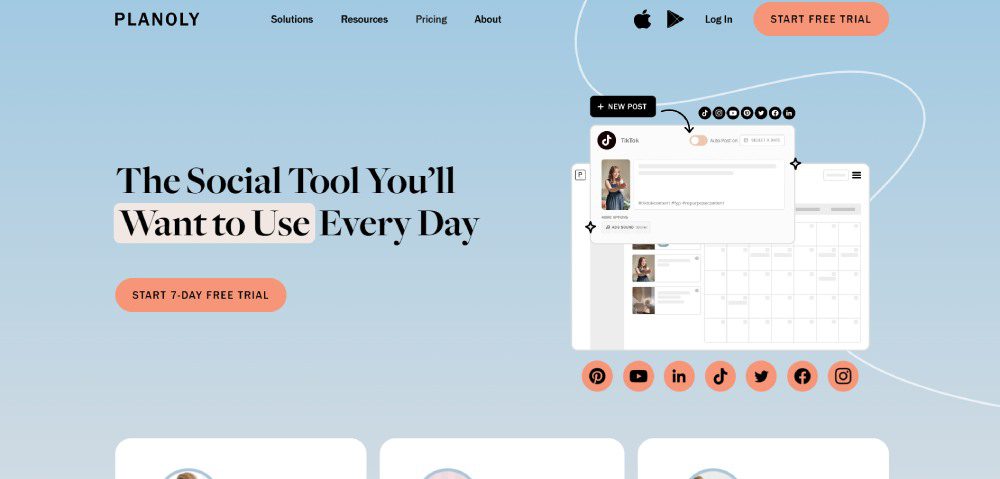 Another social media management platform to consider for your mobile eCommerce needs is Planoly. Like Sked, Planoly enables users to tag shoppable posts without leaving the social media management platform. You can post your products with Planoly:
Instagram
TikTok
Facebook
Twitter
Pinterest
YouTube
7. Canva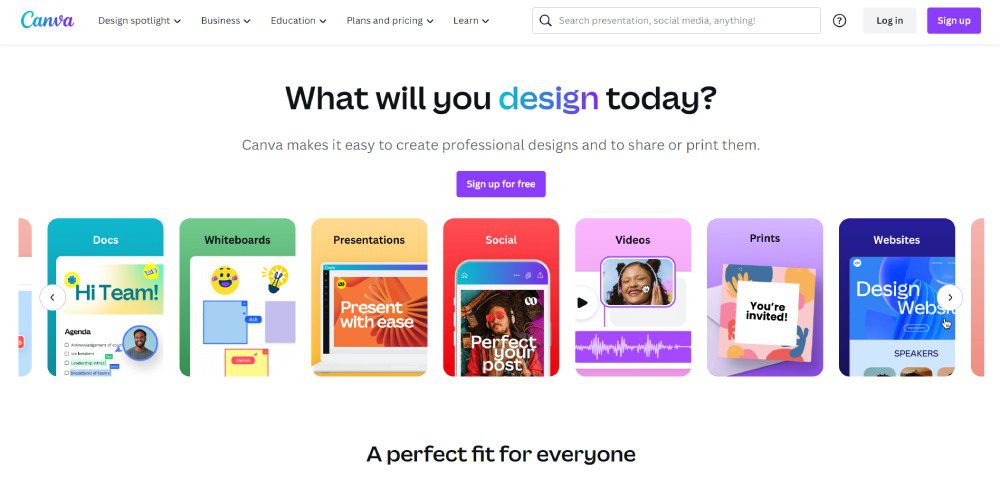 Content creation tools are necessary to make your mobile eCommerce strategies successful. Canva is one of these tools to promote your eCommerce site and products. You can use the abovementioned social media schedulers or other options. It's easy to create designs for your social media platforms. Or you can create custom designs for your website and post them on other eCommerce marketplaces.
8. Jotform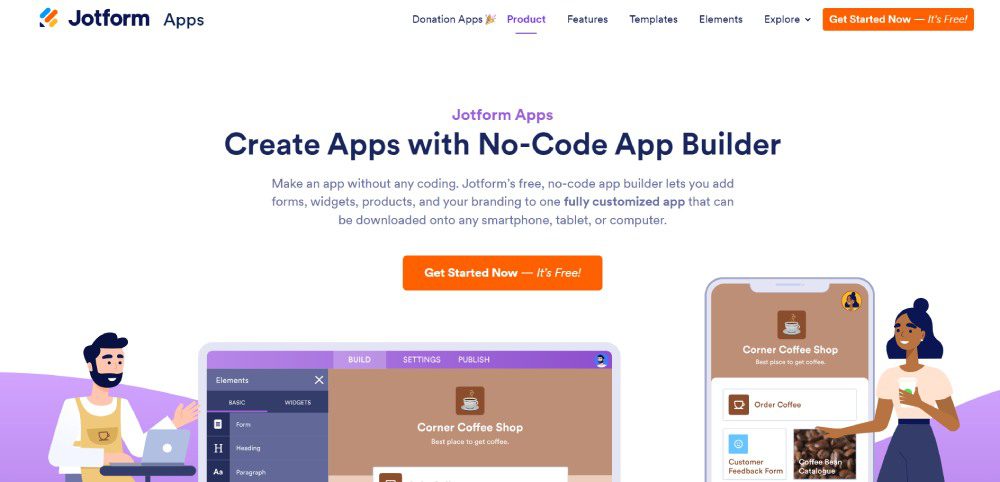 If you want a simple yet functional app, you can create one with Jotform! They use a drag-and-drop model when you build and design your app. Plus, you can use their templates to build your app in minutes. Finally, you can share your app with a QR, which will download the app to your customers' devices.
9. Glide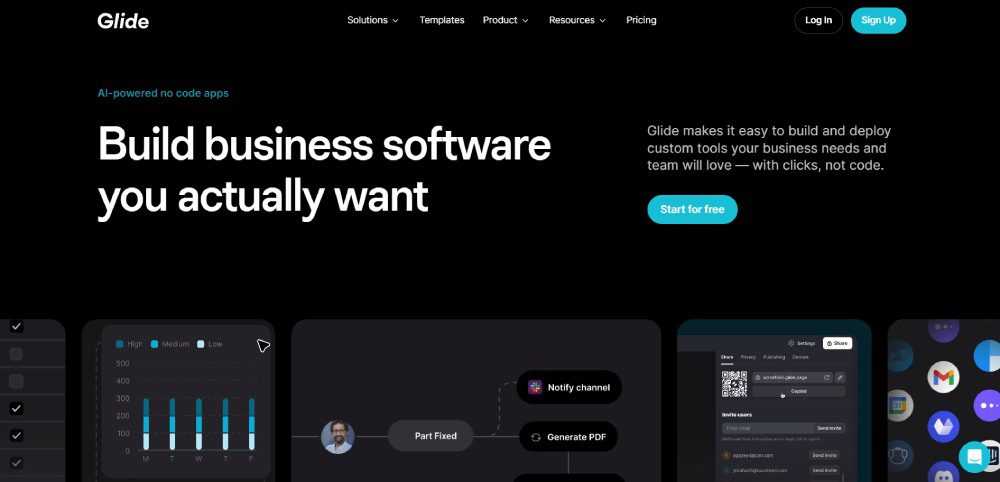 Glide is another no-code option to consider when building your app. Like Jotform, you can create using templates and customize your app design. Additionally, you can integrate productivity tools into creating your app and automate workflows!
10. Buildfire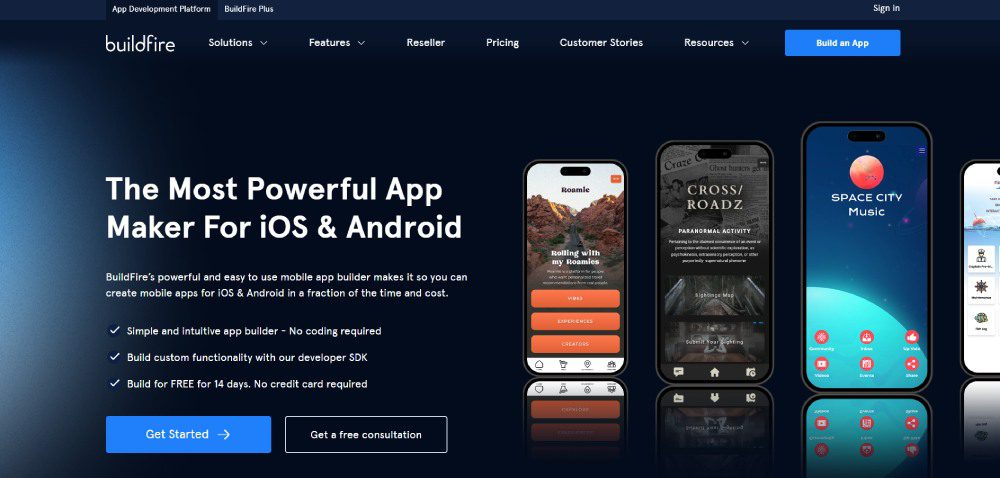 Our final mobile eCommerce tool is Buildfire! They have a dedicated eCommerce solution that allows you to sync your products and organize your inventory. You can even add a notification so users are informed when their products are in stock or when they need to complete checkout.