Quartz Bottle: The Water Bottle That Cleans Itself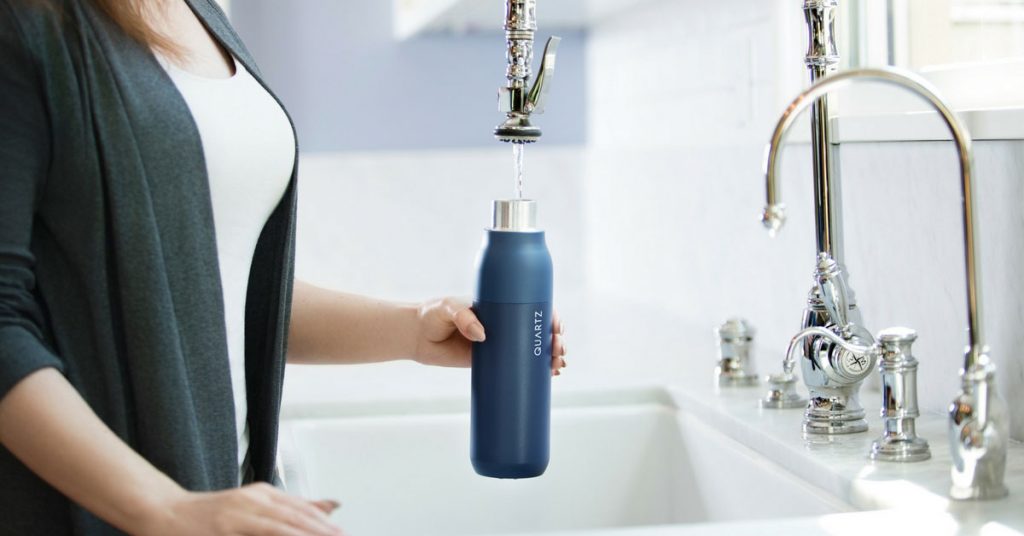 Maybe you've finally started getting serious about cutting down on soda and coffee and drinking more water. You may have taken some swigs from a reusable container and wrinkled your nose in distaste afterward. That's because cleaning water bottles can be challenging — and it's hard to do it as thoroughly as necessary. Who has time for cleaning tablets and specially designed brushes, anyway? The inconvenient necessity of keeping your water bottle clean is one of the main concepts behind the Quartz Bottle. How does it work and why should you put one on your must-buy list as soon as possible? Keep reading to find out.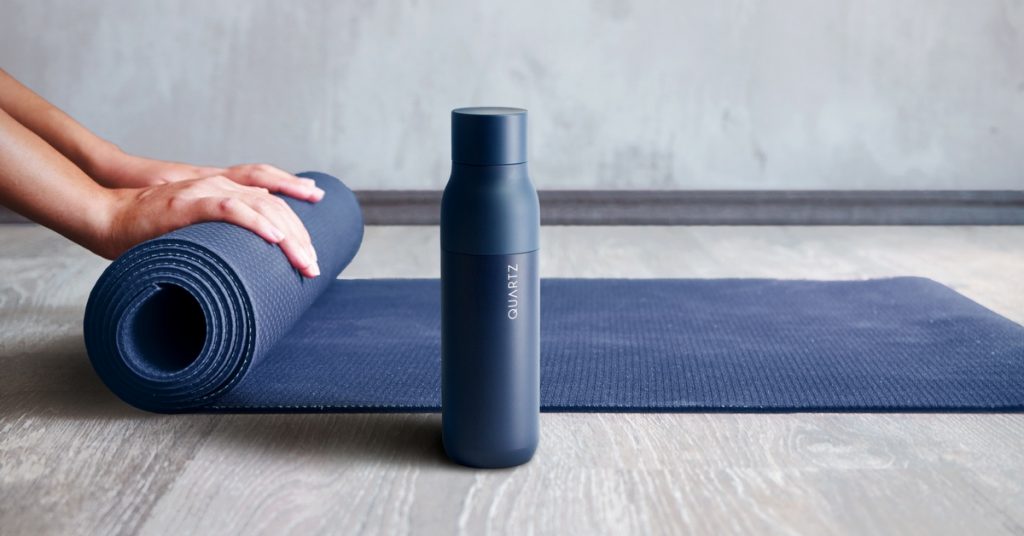 A Light Inside the Cap Cleans the Water for You
Sometimes, the most helpful components of an innovative product aren't the largest or most visible ones. The Quartz water bottle has a patented UV-C light inside the cap. You might not immediately notice it due to the product's sleek design, but it's arguably one of the hardest-working parts of the container.The light is a purifier that

neutralizes up to 99.9999 percent of germs in only a minute

. You can also choose between manual purification and a cleansing process that happens automatically every four hours. That latter option is especially helpful on days when you're trying to balance a schedule of yoga practice, taking your toddler to daycare, meeting your business partner over coffee and more — all while knowing you can't spare a thought for keeping your water clean.
The Co-Founder Has a Long-Term, All-Encompassing Mindset
While reading about the Quartz Bottle, you'll find that many of the selling points focus on making your life easier. By using the product, you'll enjoy constant access to water that tastes great and never have to deal with downsides like smelly bottles or cumbersome cleaning techniques again.However, Justin Wang, a co-founder of the company that manufacturers the Quartz, had an Earth-minded view when engineering the item, too. While writing a post about the bottle, he pointed out that

people collectively dump one million plastic containers into landfills each minute

.Also, if you like to consciously buy things that have large impacts by promoting the greater good, the Quartz is for you. The creators decided that 1 percent of every purchase gets donated to Charity:Water. The organization works to provide people around the world with improved access to safe hydration.
Design Scrutiny During Development
In another interview, Wang confessed having a very relatable problem. He successfully cut down on using disposable water bottles

but still found himself reaching for one

when another type of purified water wasn't available or the reusable bottle he had been using became too gross to use.Wang spoke to friends and found their experiences echoed his own. The Quartz water bottle was born when Wang decided to tackle the issues that made him use disposable containers despite better intentions.However, he and the rest of the design team understood it was necessary to poll people in the target market. Only then would they find out about the factors that could turn them into Quartz devotees versus individuals who try the bottle once and decide they don't like it. Some could fail to even get that far by coming to the conclusion there's no need to switch to another water storage product because the ones they own are good enough.First, Wang toted a 3-D-printed prototype of the Quartz for weeks and gradually tweaked it. While pretending to drink from it to mimic an actual user experience, he got weird looks but knew the process was necessary.Next, members of the design team talked to hundreds of people and asked them about characteristics they'd identified that could cause problems. The potential issues ranged from a too-wide opening on the top of the bottle to a cap that might not twist easily enough. After taking these issues into account, the designers had a product they felt met user needs and made them feel proud.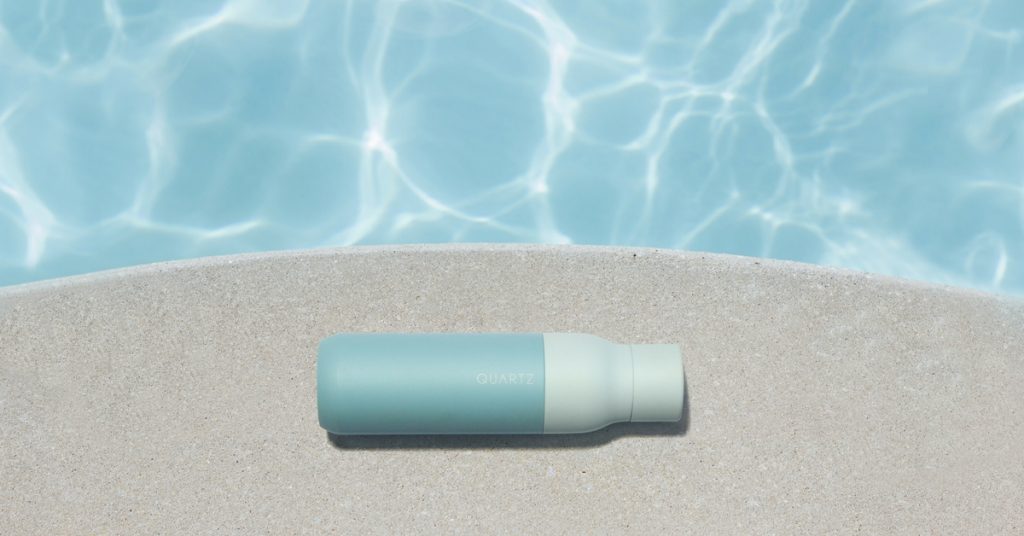 A Kickstarter Success Story Based on User Needs
If the story behind the Quartz Bottle fascinates you, you're not alone. One of the most impressive milestones in the product's history is how

it quickly achieved funding through Kickstarter

. In only a day, it earned 600 percent of the total amount necessary to bring the project to life.Most of the Kickstarter content speaks to the clearly defined needs users have. It mentions the double-insulated construction of each bottle that keeps water cold for 24 hours or maintains its warmth for half that amount. Kickstarter page viewers also got details about how their decision to buy a Quartz bottle could save them up to $1,000 per year that they'd ordinarily spend on bottled water.Then, what about people who felt uncertain about whether they'd remember to charge their Quartz bottles to make them keep working? Since each charge lasts up to two months, they only have to make reminders for themselves six times a year. Quartz bottles are compatible with USB outlets, too, so it's easy to power up the bottle while you're embarked on a road trip or otherwise away from home.Speaking of taking your Quartz bottle on the go, maybe you're a backcountry hiker or someone who otherwise needs to exercise special precautions before consuming water. If so, no worries! The Quartz has an adventure mode that increases the purification power for your peace of mind.All these features and others were part of the Kickstarter pitch, so it's not hard to see why the project gained momentum so quickly. Not surprisingly, then, many customers (12,758 backers, to be exact!) turned their desires into pledges.
How to Purchase a Quartz Bottle
You might think such a high-tech water bottle would be a substantial investment. However, you can

get yours for only $79 by pre-ordering it on Indiegogo

(Another site that helped the product secure more backers).Choose from several pleasing colors to pick one that suits your personality or intended use. Pre-ordering requires being patient until June 2018 to get your Quartz Bottle, but you know what they say about good things coming to people who wait.Regardless of your current opinions about conventional water bottles, Quartz might manage to change them. Justin Wang and his fellow designers worked hard to create a product that readily eliminated consumer annoyances.This dedication paid off with successful crowdfunding attempts — plus a significant amount of positive press from news outlets and early reviewers.

In several months, you might realize the Quartz Bottle makes you feel genuinely excited about drinking water and not polluting the planet while you're at it.
5 Ways To Break A Bad Habit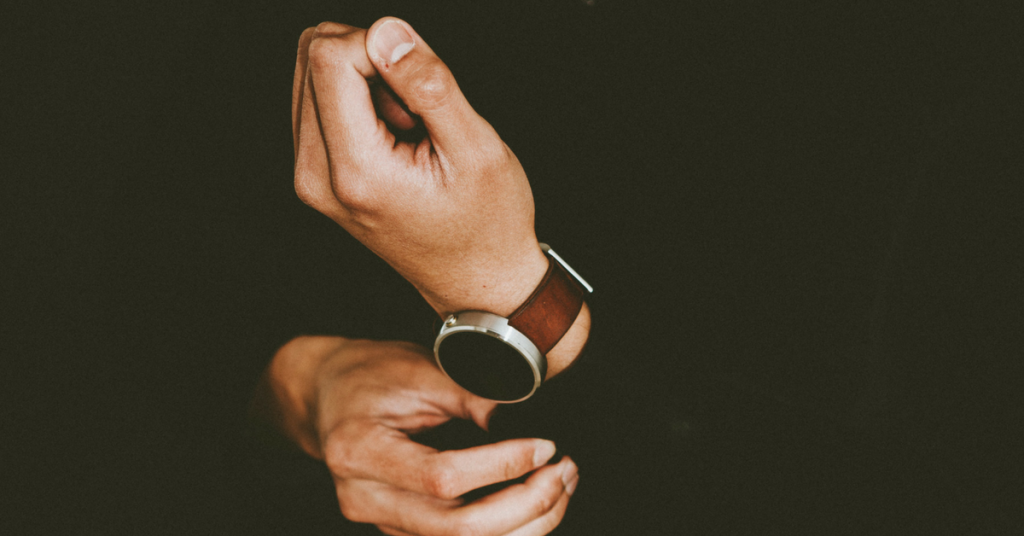 We all have bad habits whether it is biting finger nails when nervous, smoking, or gambling. The bad news about bad habits is its ability to impact relationships, happiness, and health. Many people want to kick their bad habits, however not many of them succeed in doing so. In order to successfully overcome bad habits, the first step is to develop insight in their origin. Once you know what is causing these bad habits, it will be easier for you to control these triggers, and you will be one step closer to kicking these bad habits forever.
Decide That You Can
If you have a bad habit like being chronically late you need to acknowledge that you have this bad habit and decide that you can kick it. Being totally committed to changing yourself is the first step to success.
Learn What Is Causing This Bad Habit
Learning what causes a bad habit is one of the ways to kick it and know how to avoid it. Take a good look into what is causing the habit. Take being late for example. Is it because you forget to set the alarm or maybe you stay in bed even if you're already awake? By figuring out what is causing your bad habit, you can work out how to manipulate the situation so that your behavior is different. Take a look at the "reward" for your bad behavior. Do you like the excitement or attention when you are late? If this is the case, maybe you can figure out ways to get noticed or to become excited over something else.
Set Reasonable Goals
For those who are chronically late, being on time the first time after deciding you want to change can be very hard. It is better to set reasonable goals so that you can slowly work towards achieving bigger goals. If you want to start arriving on time, it would be unrealistic for you to set being on time the first day after setting the goal. For those who are chronically 20-30 minutes late all the time, set a more realistic goal of being "only" 10-15 minutes late for the first few weeks and then gradually lessening the minutes until you get into the habit of being on time.
Measure Progress
One of the ways to keep motivated is by seeing how far you have come to reach your goal. Seeing your progress will keep you inspired and work harder to achieve the ultimate objective. For those who are chronically late you can keep tabs of your lateness by taking note of it in a journal or calendar. You might not experience progress immediately so it is important not to get discouraged but to keep on moving forward.
Additional Support
Lastly, find somebody who will support you and help you kick your bad habit for good. For those who are always tardy perhaps you can get a co-worker to cheer you on or remind you to get going if you're slacking off on a project again. Ask family and friends to help you by telling you it's time to get ready for an appointment right away lest you be late. Support groups like Alcoholics Anonymous and Weight Watchers are testament to the fact that it can be hard to do it alone and that you don't have to.

Aside from negative impact on relationships and work, bad habits can also shorten your lifespan. Eating junk food and not exercising can cause various diseases that can affect health and longevity. Smoking, drugs and alcohol can cause a myriad of health problems and gambling can jeopardize family land financial security. Some bad habits need professional help to totally eliminate however, following the above stated examples can give you a head start in getting rid of them.
Why Quality Is Better Than Quantity In Design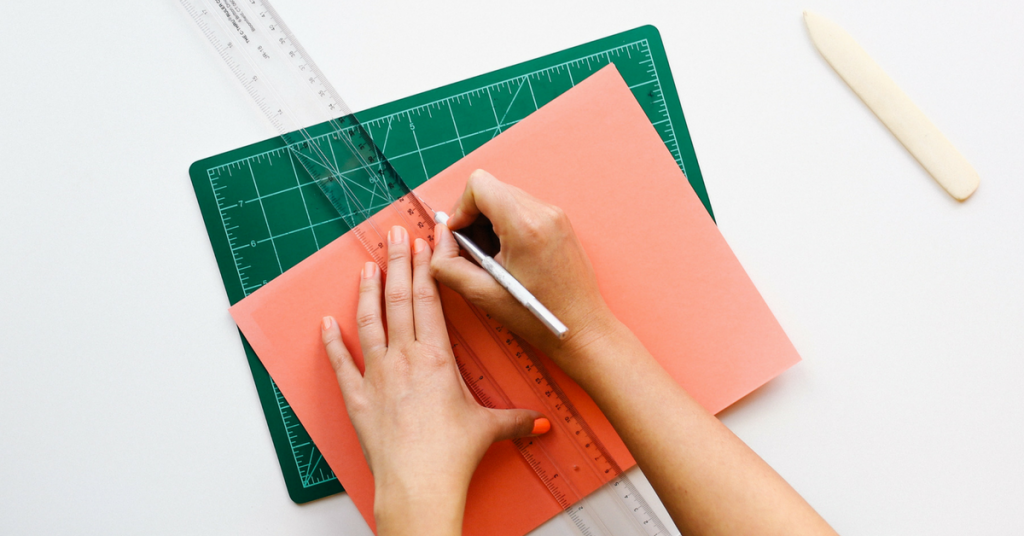 We have all been taught that quality is always better than quantity. This is true even in design. Quality is better than quantity in a web design, because a well designed website is thought out and capable of capturing your target audience. While it is true that there is competition when it comes to web design, there are still many designers and companies that prefer their designs to be tailor-made for their company rather than a 1-size-fits-all type of website. Here are reasons why you should always go for quality rather than quantity.
Quality Means Better Work
Let's stick to the example of quality web design. When you go to the internet and search for products, you usually go through several sites before settling on a page that catches your attention. But, before you decide to stick to that page, you've probably browsed through 3 or 4 websites. You might try asking yourself why you left those pages. Some of the most common answers include: slow loading time, unfriendly web design or uninformative product descriptions. All these reasons point towards sloppy workmanship on the part of the website developer. This could mean that the company is hiring inexperienced talent due to an overload in projects or poor supervising. Either way, this does not bode well for the reputation of your company, because it makes you look sloppy too.Quality takes work. Designers and craftsmen alike need to consider many different factors so that they can make a product attractive to the target market. If your website looks like a cookie cutter website, it makes you look unoriginal and common. It might make customers think you stole website ideas from your rivals, because your website looks like theirs. This could translate to a loss in trust and a drop in reputation for your company.Quality designs, on the other hand, means that thought was given to the design and development of the product. Designers studied what the customers wanted, what they need, and find ways to make the product unique to entice customers to them come back. All of these take time, but they have a better potential of paying off in the future. Designers and craftsmen need to consider everything from materials to the cost of time and materials ensure that the product is of good quality.
Quality Means Getting Noticed
There are over billions of different products available in the internet and in real-life. If you have a product you might want to launch it immediately to get a chunk of the market. Earlier is always better, so that you can reach more customers, right? This might be right, but in order to launch immediately, you might be tempted to go for something cheap with poor craftsmanship to ensure that your products are launched at the shortest possible date.But, there is a price to your hastiness. Cheap and poor quality products are very common. They look like carbon copies of each other and break easily. The only difference in some of them is the price or the color of the product. You don't want to be lumped together with companies like these
Quality Products Mean Better Reputation
In the end, the reputation of your company hangs in the quality of your product. If you want to be a trusted name in your industry, you want a quality product. If you produce quality, people will see your product and company as industry leaders, and there is no price you can pay for this kind of reputation. Yes, it might mean that your product is more expensive than others, but at least you know you are providing good quality products that provide value to your customers.
Turning Stress Into Productivity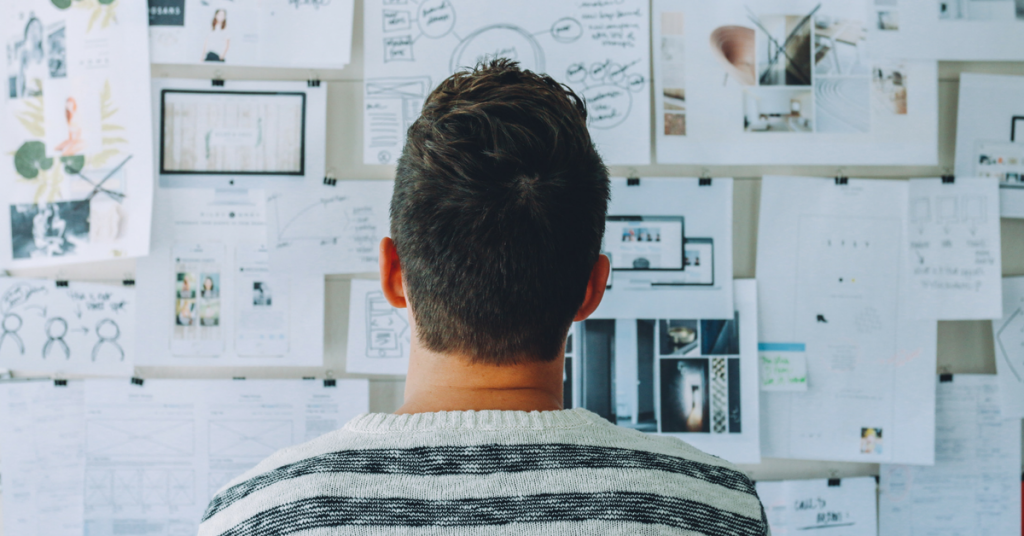 There isn't a person in the planet that can hide from stress. Stress happens whether we like it or not, and it can have a huge impact on your work, relationships, and feelings. Being stressed at work is normal. However, when it begins to impact your productivity or co-workers, stress can become an even bigger problem. The good news is that there are studies that show when stress is managed correctly, it can have a positive impact on productivity and performance. Here are some ways to turn stress into productivity.
Recognize Stress
Stress is unavoidable and worrying about the cause of your stress will do nothing to alleviate it. When a person is stressed, he or she feels anxious. There is tension in the body and the heart is racing. This means that stress is a feeling. Being stressed could be an indication of how you feel towards a project. How much stress you feel is directly co-related to the importance of the job or task. Once a person recognizes that he or she is worrying about a project they can respond to it in a rational way.
Reframe It
Rather than worrying about your project and being stressed about it, don't see it as a threat but a challenge you need to conquer. Once you reset your brain from the negative to the positive, your body responds in a more favorable way. When our brain is stressed, it triggers a flight or fight response. To avoid this, you need to think of stress, not as something negative, but as something challenging you need to overcome. This way your brain will be conditioned to become active rather than paralyzed.
Control
What is the use of stressing over something you cannot control it? Too many people spend too much time feeling bad towards things they cannot change or control. When faced with worry or anxiety, positive psychology expert Shawn Achor suggests the Island Experiment. On a piece of paper, write down all your stresses and draw two circles. In one circle, put all things you can control and on the other things you can't. Ignore the second island and focus on taking action on the things you can control.
Don't Get Overwhelmed
One of the reasons why we get stressed at work is the fear of letting our co-workers down when we make mistakes or miss deadlines. One of the reasons for this is being overwhelmed with tasks. You don't have to go at it by yourself. One of the best ways to handle stress positively and turn it into productivity is by asking help from others. You might have a co-worker that is an expert on the job you have been assigned or an officemate that is already finished with his tasks. Asking for help when you need it will help you stay on track at work while being productive and keeping stress at bay.
Stay Organized
You might not realize it, but you might not be stressing over the right things. If you are unorganized at work or have too many jobs at once, you might be worried because you don't know how to prioritize your assignments. To keep yourself from becoming stressed due to lack of workflow, organize tasks from important to can-wait. This will help you focus on which jobs are the most urgent to the least important. Once you have tackled the important jobs, the smaller jobs can be handled easily and prevent you from becoming stressed while at your desk.

Stress can ruin your life, but only if you allow it to. Since stress is inevitable, the best way to tackle it is to keep a positive attitude and keeping things in perspective. If you continue to tackle things you can control and stay organized you can beat stress so that you remain positive and productive at work.