Interview: This NASCAR Driver Started His Own Multi Million Dollar Business Success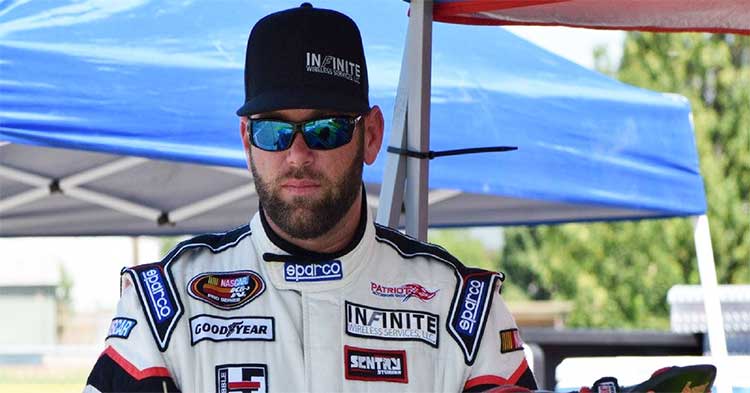 A man influenced by business success, Salvatore Iovino races toward his goals, whether it is in business or motorsports. Like a true entrepreneur, Salvatore began his journey at the age of 18, climbing cellular towers across the country. Since then, he started his own business, Integrated Tower Services LLC, and has turned it into a multi million dollar company. No matter the business success or obstacles in his path, one thing stays constant. He will always be racing. See how he is able to juggle it all in this exclusive interview.
Tell me about your business success.
Integrated Tower Services LLC is a telecommunications company that provides full turn key solutions for carriers such as Verizon Wireless, AT&T, T-Mobile etc. To give you a better idea of full turn key services. We are the guys that are climbing towers and installing Antennas, Fiber and even building the tower from the ground up. With thousands and thousands of towers across the United States and even the world in what is claimed a very small industry, it's only estimated with roughly 15,000 tower climbers across the US. That makes for a very busy fast paced customer serving industry. We are indirectly responsible for cell phone service areas and rural areas. Basically, without companies like Integrated Tower Services none of would have cell phones. It's a high demanding, risky career as safety is always our #1 priority. Since, telecommunication companies are the backbone to our cell phone service, that means we are on call 24/7 seven days a week. This includes holidays and disaster relief.
Success. I always want to be successful at everything I do. Sometimes, I'm not always as successful as I wish, but that just means you have to work harder. When I see my teammates, friends, colleagues being successful, that is an inspiration for me. Giving back, encouraging others and inspiration all work together hand in hand. Helping a friend reach their goals by encouraging them, is inspirational for me. Being supportive to friends and family is inspirational. Helping colleagues through advice and hard work is inspirational to me because it shows working together or working alone but at the same time helping others is rewarding for many people other than just myself, and that is inspirational.
How do you stay motivated?
Motivation is one thing I think I have truly blessed with the man upstairs. My motivation is a passion. When I set out to do something, I dive deep into it. I can never do anything partial, maybe that is a little OCD, I don't know. But, whether it's racing or my business, when I set forth a goal, I work very hard to reach that goal, even if there are setbacks along the way. Sometimes I will envision a big picture goal. For example, One day I want to race in the Sprint Cup Series. That is a big goal that will take time, no doubt. But if you make goals within the big picture goal, then you are being successful along the way to your overall original goal. That will leave you with encouragement and inspiration along the way. So make several goals, not just one and will you are successful that will motivate you and if you aren't a business success as you had wished then motivate yourself to another stepping stone goal. Just don't give up.
What is your day to day like?
My day to day is usually pretty busy. I travel just about every week for racing. Whether it's NASCAR, Drag Racing, or Dirt Track Racing, there is racing all the time. So I am always on the go. With this, I still carry the responsibility of my business. Luckily, I am blessed with technology in my time era, so that enables me to work and communicate while always being on the go. I only average about 5 hours a sleep a night. I'm not so blessed in the sleeping aspect of life, my schedule doesn't allow for it and hasn't for a long time, so I believe I just have became accustomed to it. But, I never start my day without coffee, it's a must. From there my obligations will include Emails, Social Media, Photoshoots, Interviews, Videos, Meetings, Speaking Engagements, Charity Work, Kids and Family.
What is some advice you can give to aspiring business owner who wants to be a business success?
Be prepared for setbacks, be prepared for struggles, be prepared for stress. You must dedicate yourself full-time to what you want to accomplish, make a big picture goal, and make stepping stone goals for along the way. It won't be easy. I've found it more difficult to be a business owner as my company grew. The more your company will grow, the more responsibility you will have, the more money it will take. You have to make risk, without risk, there is no reward. To become a business success, you must dedicate yourself to your customers, you must build on your goals. Keep setting goals, goal after goal. You have to be passionate about what you want to do. You have to love what you are doing. That passion will feed your motivation, your motivation will accomplish your goals, your business success will keep you motivated. You will then become an inspiration to others. Let everything feed on each other. Don't be afraid to ask for help along the way.
What are some obstacles you've overcome?
Too many to count or keep track of. You will or already have obstacles in your way on a daily basis. Become a bulldozer and push through it. Sometimes, you have to learn the hard way, I always did and still do. I haven't always been successful. I still don't consider myself successful, because I am still working towards my big picture goals. But, along my journey in life, I've been put in rough situations. My family wasn't wealth. I spent my late childhood putting myself in situations I wish I never have. Can't say I grew up on the streets, but where I grew up, it was very easy to become accustomed to a negative life style. For anyone, that is obstacle. Growing up as a teenager in Los Angeles can be rough. I've made plenty of mistakes along the way, but learning from your mistakes… I'll stop right there for a second. I want to emphasize something. You have to, it's a complete must, you must have the ability to learn from your own mistakes. Your mistakes are obstacles. You are going to make mistakes along the way without a question. I didn't finish high school, I kind of consider that an obstacle, a mistake for sure. But, years later, I worked towards and eventually received my GED. I think my best answer to your question is learn from your mistakes, they are obstacles.
What was your proudest moment?
Becoming a husband and a father.
How has NASCAR affected your life?
I don't believe it has affected my life in any way. I believe it has embraced it. It has given me a new passion.
What was your journey like in motorsports?
I have been very fortunate to have been blessed with setting and still holding several different records in a few of the different types of racing I am currently doing. It has been an awesome learning experience along the way for all types of racing. I wouldn't change any of it. Whether I am winning or losing, it has been very rewarding to me. It's been fun. I have had a ton of support. Support that has motivated me, motivation that fueled my passion to be successful in racing. It won't happen overnight, but believe, I am working on winning a championship sooner than later.
Where do you see yourself in 5 years?
Racing in the Sprint Cup Series hopefully!
Is there anything exciting happening in the near future?
Lots of racing and I recently just finished building a mini studio at my house. Soon, my website will have live feed access to all my races and I am working on building a youtube channel show called "Juggling Racelife with Family Life"
Olympic Medalist Dotsie Bausch Wants You To Switch4Good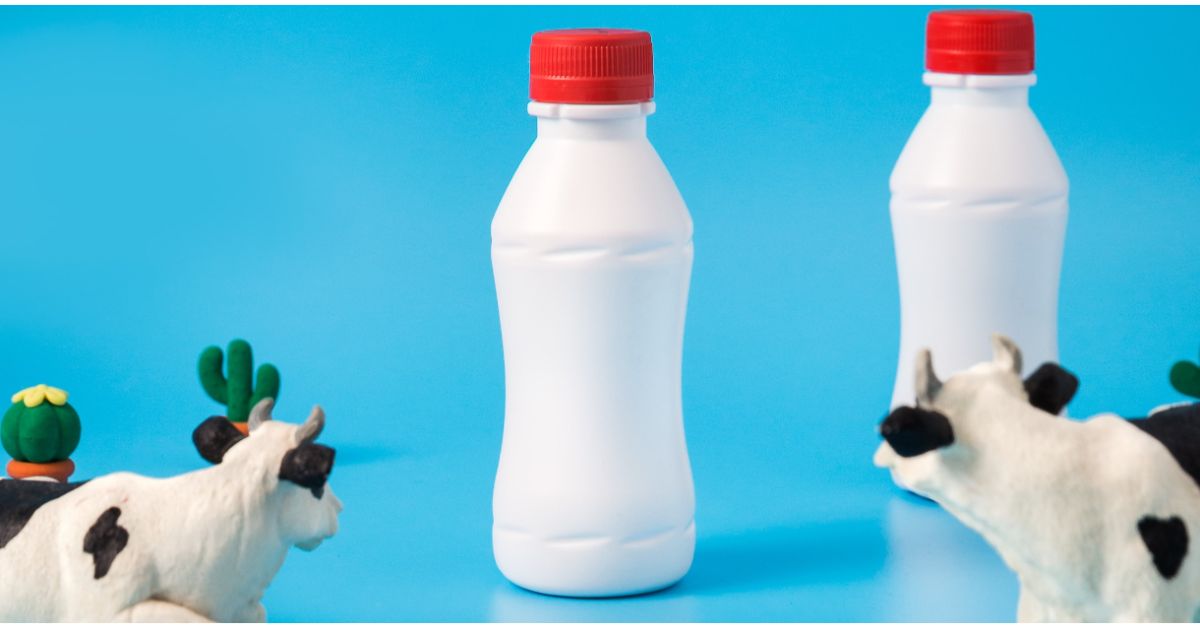 Dotsie Bausch, founder of Switch4Good, has a question for everyone.
Have you ever wondered why milk is required in public school lunches? The United States is the only country in the world that requires children to drink cow's milk.
"Holy crap, what are we doing? Why are we feeding – especially to children, of which 70 percent of them cannot digest – Why are we making them drink this fluid?"
It's a little weird, no?
Maybe it wasn't so weird in the 1940s… 1840s… or 840s…
Today, however, we've learned a thing or two about how cow's milk affects our bodies.
"Upwards of 70 percent of the world's population cannot digest cow's milk, and it makes you quite sick – this lactose intolerance. I'll tell you, it's pretty awful.
"Wheezing, stuffy nose, coughing. And then big-time gut distress: constipation, diarrhea, bloating, cramping.
"It's pretty gnarly."
It may take some time for us to shake the familiarity of cow's milk in our diets. We've been inundated with cow's milk (or just "milk," for the layperson) from ads, culture, government requirements, lobbyist pressure, and dairy farmers.
Here's The Truth About Milk…
Milk is meant for the babies of the mammals producing it. Cow's milk is for calves. Human milk is for babies. Cat's milk is for kittens. You get it.
Mammalian milk contains the necessary fats and vitamins for us to grow into strong healthy grown mammals. We, and every other infant mammal, contain an enzyme that allows us to digest that milk. That enzyme disappears once breastfeeding has concluded.
Northern European farmers were among the first to go "You know what? I want to try that cow's milk. I mean… why not, right?" roughly 6000 years ago. Or so the theory states. Over time, they developed a genetic mutation to the enzyme that allows us to digest milk. These humans evolved to digest cow's milk for as long as they were alive.
This familiarity with cow's milk extended into the business world when it came time to make money off of that sweet, sweet utter juice. Milk was everywhere: delivered to our door by the milkman, in our schools, in our breakfast cereals.
Imagine getting made fun of for not putting milk in your cereal as a kid. Guess who's the weirdo now, Stacy?!
Soon enough, "Got Milk?" entered the zeitgeist. Along with it, the idea that to be a successful athlete, you needed to drink milk. If Cal Ripken can play more consecutive games than any other baseball player, it must be the milk, right?
Speaking of athletes. Did you know that milk is the official sponsor of Team USA?
PED – Performance Enhancing Dairy
"New Zealand and the United States are the only countries in the world whose Olympic Committees are not government funded. They have to go out and get private funding."
Enter the dairy industry to save the day! With "Got Milk?" featuring every famous athlete under the sun, it makes total sense that they would sponsor the Olympics. Since the government can't be bothered, apparently.
"I have been exposed to and definitely pressured upon throughout that journey that milk – the mammalian secretions of the cow – are the only real way for athletes to recover from hard workouts, the only real way to build muscle and muscle tissue, and to repair and recover.
"I started to peel back all of the layers on everything that I had been taught and learned and really recognized that it was truly coming from a marketing perspective, not from an evidence-based perspective."
It was at that moment, during the 2012 London Games (after winning the Silver in cycling), that inspired Dotsie Bausch to start Switch4Good.
"I had this idea to put on a commercial on the closing ceremonies of what then was the 2018 Winter Olympics in Pyeongchang on NBC that basically has seven of us, all Olympic athletes from four different countries.
"We're standing up and saying, 'Hey, guess what? We don't need cows' milk to recover. This isn't the truth. It's not a thing. And there are thousands of athletes that are finding a new way forward.'
"The dairy industry got it kicked off after it aired three times."
Angering The Milk Masters
That move only served to fire Dotsie Bausch and her fellow athletes up. After being silenced by the dairy lobby, Switch4Good only got deeper and more motivated. The best way to crush your adversary is to silence them, right?
Smooth move, milk hawkers. You couldn't just let it be. You just had to keep making your milk money.
Thanks to Big Milk's fear and power, Switch4Good got strategizing.
"We work in two ways: behavior and culture change, but we also work on systemic change. We do quite a bit of work right now specifically to change the laws in the United States: that children have to be fed cow's milk in schools. And if they don't want one, they have to have a milk note from their parents.
"So, we're working with members of Congress. It's actually a regulatory change, not a statutory change. So it doesn't have to be voted on."
They even had a win.
"One of our big wins from last year was getting the dietary guidelines of America to put soy milk in as nutritionally equivalent so that here is a choice.
"Now we have to implement the choice into schools."
Soy milk?! In public schools?! How… reasonable.
Dairy Nonsense
Some of you may consider soy milk in public schools to be hippie nonsense. But you'd be wrong. What is nonsense is drinking mammalian secretions from a mammal that is not at all related to humans.
Frankly, gorilla milk would make more sense.
Switch4Good and its mission to convert all dairy consumers into non-dairy consumers is an uphill battle. There isn't just resistance from the powerful dairy industry. There's personal resistance from smaller communities.
It wouldn't be America without someone yelling, "You can't tell me what to do!" Right?
Dotsie Bausch understands this better than you think.
"I grew up for thirty-five years of my life eating animals and the products of animals . . . loving animals, but mistreating them via I was a competitive horseback rider. So, it's a journey and it's painful to unpack 100 percent."
"If you believe that we're all equal – and I mean all – whether you have four legs or two, whether you have hair all over your body or just on your head – that [humans and animals] should have a relationship of mutuality and respect, not extraction.
"And that is how we treat so many animals – especially our food – as a product to extract from.
"That's not equality, and I don't think that's fair."
Convincing The Milk Drinkers
When it comes to convincing people to Switch4Good (see what I did there?) the strategies vary. What often gets people in the door is their own health. Say you want to cut dairy out and you start by drinking your coffee black. The idea of keeping yourself healthy is enough to check out Switch4Good and what they have to offer.
That, as Dotsie Basuch has pointed out, isn't the "stickiest" of strategies. People give up on themselves for a variety of reasons.
If Dotsie Bausch and company want people to Switch4Good (look, I did it again!) they need to consider all strategies. One of the "stickiest," according to market research, is the ethics side to this debate.
How Does Bessie Feel?
Imagine, just for a moment, that you're a cow. You're just trying to live your life, eating your cud, enjoying the sun, lying down when it's about to rain. It's kinda nice, no?
All is well when – suddenly – your perfectly nice day is interrupted by forcible impregnation.
Wait, what?!
You carry your calf to term, about nine months or so. Then you give birth (hopefully with the help of a ranchhand in the midst of their own coming-of-age story).
THEN, if forced impregnation wasn't enough, you have your beautiful baby calf taken away from you.
Bruh.
Now, the milk you have produced to make your calf big and strong is now being harvested and extracted for some other entitled mammal to consume from a tiny paper carton in between math and gym.
Not only that, but sometimes it's wasted through the nose of some snotty child, or mixed with chocolate like some kind of dessert! It's even been used to ruin perfectly delicious coffee.
So, you're forced to have a calf, it's taken from you, and so is the milk you produce. All for the glorious pleasure of wealthy industry tycoons. Then, next year, it happens all over again.
Not so fun being the cow, is it?
Taking On Big Milk
Dotsie Bausch and Switch4Good have their work cut out for them. They're fighting an uphill battle against industry, government, culture, and the stubborn.
"We're still at the beginning. So quite honestly, I feel proud of the team that goes out every day – no matter how many doors are slammed in our face – because the door slams multiple times a day. It's not like we're getting water to children in sub-Saharan Africa. Everybody on planet Earth is like, 'Yup, that's a good idea!' We are still seeding the idea that [consuming dairy] is not a good idea.
"We're not doing something that's popular. We're doing something that's straight up against the grain . . . eye-to-eye with the status quo. And it's hard to get up every day with hope because it's not wildly popular what we're doing – nor do many people want to lean into it – it's very hard to get attention and recognition.
"It's the fierceness and the grit of the team to wake up every day and get creative and keep fighting."
If anyone can get everyone in the world to Switch4Good (last time, I swear) it's Dotsie Bausch and company.
Will you Switch4Good?
Sustainability in PR – How Alyson Roy of AMP3 Approaches Social Responsibility
Public relations are the one aspect of startup life that entrepreneurs either care too little about or care too much about. Alyson Roy, cofounder of AMP3 PR, stands out among a crowded field.
"The way PR has evolved over the last decade and a half. It's not what it was. I think start ups and entrepreneurs need to know what PR is today in 2021."
Alyson Roy has a full understanding of what companies need and want from a PR agency. Having run AMP3 for 17 years now, if anyone has her finger on the public relations pulse, it's Alyson Roy.
What Is AMP3?
AMP3 "amplifies" its clients in three areas: traditional PR and media outreach, social media and influencer marketing, and special experiential events. This multilateral approach is combined in a unique boutique experience that sets AMP3 apart from other PR agencies.
"It's a level of service where we become an extension of our clients internal marketing team. we're one in the same. It's not the client-brand relationship. [We are] on the front line helping them grow as a company."
In the past ten to fifteen years, public relations has evolved tremendously. Since social media's dominance, PR has had to slowly peel away from traditional press conferences and releases and figure a whole new strategy to consider.
Of course, with Facebook being in big trouble lately, Alyson Roy and company have had to consider new strategies yet again.
Taking Responsibility For The Community
"Everyone is aware of the damage that social media can do. Just for mental health and mental health awareness that's been a conversation."
So, AMP3 launched Impact. A social responsibility division of AMP3 that encourages and celebrates a company's ability to give back to the community.
"We were seeing a need for brands to really start putting their core values and social responsibility at the virtual forefront."
"We're big believers [that] it's not an option – it's a requirement – for brands to be doing something. Not every brand can do all the things but every brand can do something."
AMP3's mission to encourage – and require – the brands they represent is a noble and different strategy. It's almost certain that Alyson Roy and AMP3 recognize the larger picture of what consumers want and like in a company.
Why Companies Need To Care
With news stories like Facebook putting "company over country," (as Zuckerberg is reported to have ended his staff meetings with; fist pump in the air included), it's the smart move for companies to, you know, care.
Companies may not necessarily know what they can offer. But that's why you collaborate with a company like AMP3. They take the time and energy to find out what your company has to offer the world. When we have the means to uplift our community, we should. AMP3 requiring that trait in companies they represent shows an initiative not often seen.
By 2022, Alyson Roy wants 100% of AMP3's clients to be a part of this Impact division. As public relations evolve, and media writ large with it, you can expect to see Alyson Roy and AMP3 at the forefront of that evolution.
"We are growing at a rapid pace. I think PR is going to continue to evolve, I think again, it's not going to be that traditional relationship based service. It's going to be this strategic group of tools together with metrics. I think PR is going to be where communications and branding overlap to drive impact in measurable results."
AMP3 is a fashion and lifestyle public relations agency located in New York. Their finely tuned and innovative, boutique approach to PR is one that stands out.
Tinker, Tailor, Tech One – Interview with Matt Mincer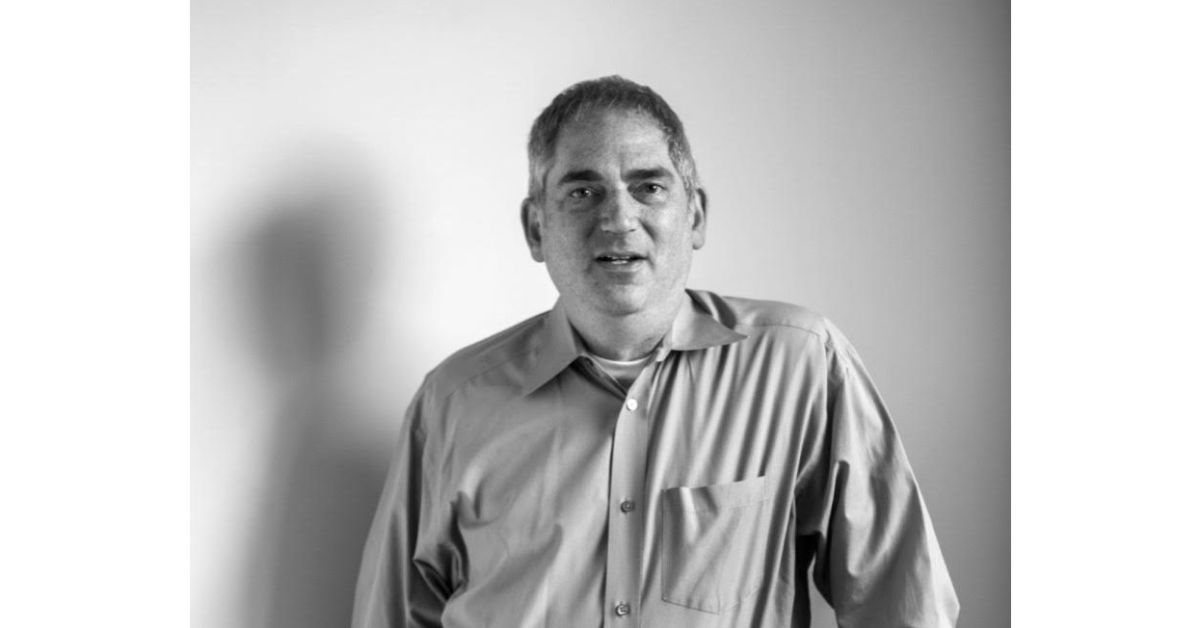 While other kids were out playing sports or studying for the big test, Matt Mincer, founder of Tech One Biomedical, was fixing things.
"I was one of those kids that took everything apart and put it back together."
Tinkering and tooling around as often as he could, you might think that Mincer was born with tools in his hands. Mincer went to a local trade school to follow this passion. He graduated and landed a job at a local biomedical repair company in Memphis.
Repairing medical equipment, specifically pathology equipment, was new to Mincer but a natural fit. Pathology equipment is anything used in a lab to study disease. Centrifuges, tissue processors, slide stainers, etc. If you can picture a lab technician using equipment, it's probably something Mincer can fix.
Birth of Tech One Biomedical
Over the years, this local biomedical repair company was sold from one company to another, creating a corporate atmosphere that didn't exactly jive with Mincer.
"I didn't want to be part of a corporation. I was 28 years old living in an apartment with just me and my cat."
In this downtown Chicago apartment, Mincer had an idea. He would start his own company. Tech One Biomedical, a biomedical tech company much like the one he started his professional career in. Using the knowledge he had accumulated plus his natural talent and passion, Mincer gathered a team of highly experienced folks.
"I've got very good, very experienced guys. About 100 years of experience."
Making The Big Boys Jealous
Tech One repairs histopathology equipment. That in and of itself may not sound terribly disruptive. However, when you realize how dominated the market is by large manufacturers, Siemens for example, Tech One stands apart from the crowd.
"Some of the larger companies — there's a whole lot of consolidation — service is a big money maker for them. The fact that people would rather call us than the big guys makes us a little disruptive."
When lab equipment needs repair, often due to user error, they often have no choice but to turn to the manufacturer. Think of it as taking your car to the dealer for repairs instead of a local mechanic. Tech One would be your local mechanic.
As a result, people turn to Tech One over the larger manufacturers, much to their irritation. Of course, that's the way business is supposed to go, isn't it? Competition in the marketplace seems to be highly encouraged by proud capitalists. Yet, many of those same cheerleaders are more than happy to sit back and watch a monopoly grow.
Tech One is a disruptive company not because it's necessarily innovative but because it gives consumers the option that they deserve. Tech One shouldn't be disruptive simply because it does exactly what the market needs. Tech One is a success because of that.
Can Matt Fix It? He Can't Help It
A major part of Mincer's success is his passion for his work.
"I love what I do. I genuinely do. I've been asked if you could do anything other than what you're doing what would you do? I would do exactly what I'm doing. I always have to be fixing something. I like to fix guitars and vintage audio equipment. When I get home I like to go to the basement and work on [repairs].
"That's my passion — my passion is fixing."
Tech One Biomedical is located in Franklin Park, just outside of Chicago and south of O'Hare International Airport. They've been in business since 1997 and are humming along nicely. Matt Mincer spends his free time with his wife, daughter, and cat. When he's not fixing something he's either cooking or brewing beer.