This NASCAR Driver Started His Own Multi Million Dollar Business Success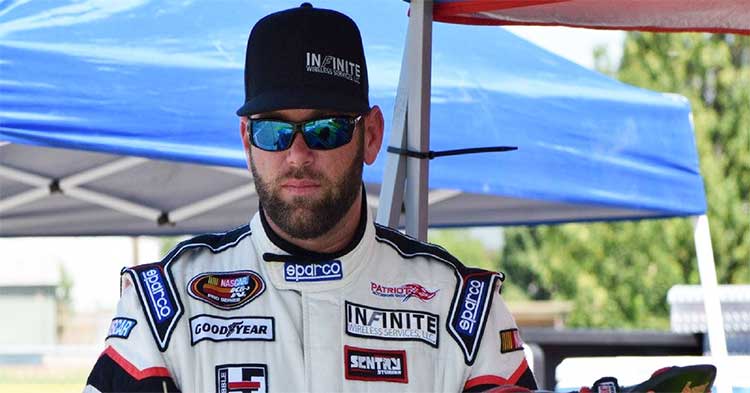 A man influenced by business success, Salvatore Iovino
races toward his goals
, whether it is in business or motorsports. Like a true entrepreneur, Salvatore began his journey at the age of 18, climbing cellular towers across the country. Since then, he started his own business, Integrated Tower Services LLC, and has turned it into a multi million dollar company. No matter the business success or obstacles in his path,
one thing stays constant
. He will always be racing. See how he is able to juggle it all in this exclusive interview.
Tell me about your business success.
Integrated Tower Services LLC is a telecommunications company that provides full turn key solutions for carriers such as Verizon Wireless, AT&T, T-Mobile etc. To give you a better idea of full turn key services. We are the guys that are climbing towers and installing Antennas, Fiber and even building the tower from the ground up. With thousands and thousands of towers across the United States and even the world in what is claimed a very small industry, it's only estimated with roughly 15,000 tower climbers across the US. That makes for a very busy fast paced customer serving industry. We are indirectly responsible for cell phone service areas and rural areas. Basically, without companies like Integrated Tower Services none of would have cell phones. It's a high demanding, risky career as safety is always our #1 priority. Since, telecommunication companies are the backbone to our cell phone service, that means we are on call 24/7 seven days a week. This includes holidays and disaster relief.
Success. I always want to be successful at everything I do. Sometimes, I'm not always as successful as I wish, but that just means you have to work harder. When I see my teammates, friends, colleagues being successful, that is an inspiration for me. Giving back, encouraging others and inspiration all work together hand in hand. Helping a friend reach their goals by encouraging them, is inspirational for me. Being supportive to friends and family is inspirational. Helping colleagues through advice and hard work is inspirational to me because it shows working together or working alone but at the same time helping others is rewarding for many people other than just myself, and that is inspirational.
How do you stay motivated?
Motivation is one thing I think I have truly blessed with the man upstairs. My motivation is a passion. When I set out to do something, I dive deep into it. I can never do anything partial, maybe that is a little OCD, I don't know. But, whether it's racing or my business, when I set forth a goal, I work very hard to reach that goal, even if there are setbacks along the way. Sometimes I will envision a big picture goal. For example, One day I want to race in the Sprint Cup Series. That is a big goal that will take time, no doubt. But if you make goals within the big picture goal, then you are being successful along the way to your overall original goal. That will leave you with encouragement and inspiration along the way. So make several goals, not just one and will you are successful that will motivate you and if you aren't a business success as you had wished then motivate yourself to another stepping stone goal. Just don't give up.
What is your day to day like?
My day to day is usually pretty busy. I travel just about every week for racing. Whether it's NASCAR, Drag Racing, or Dirt Track Racing, there is racing all the time. So I am always on the go. With this, I still carry the responsibility of my business. Luckily, I am blessed with technology in my time era, so that enables me to work and communicate while always being on the go. I only average about
5 hours a sleep a night
. I'm not so blessed in the sleeping aspect of life, my schedule doesn't allow for it and hasn't for a long time, so I believe I just have became accustomed to it. But, I never start my day without coffee, it's a must. From there my obligations will include Emails, Social Media, Photoshoots, Interviews, Videos, Meetings, Speaking Engagements, Charity Work, Kids and Family.
What is some advice you can give to aspiring business owner who wants to be a business success?
Be prepared for setbacks, be prepared for struggles, be prepared for stress. You must dedicate yourself full-time to what you want to accomplish, make a big picture goal, and make stepping stone goals for along the way. It won't be easy. I've found it more difficult to be a business owner as my company grew. The more your company will grow, the more responsibility you will have, the more money it will take. You have to make risk, without risk, there is no reward. To become a business success, you must dedicate yourself to your customers, you must build on your goals. Keep setting goals, goal after goal. You have to be passionate about what you want to do. You have to love what you are doing. That passion will feed your motivation, your motivation will accomplish your goals, your business success will keep you motivated. You will then become an inspiration to others. Let everything feed on each other. Don't be afraid to ask for help along the way.
What are some obstacles you've overcome?
Too many to count or keep track of. You will or already have obstacles in your way on a daily basis. Become a bulldozer and push through it. Sometimes, you have to learn the hard way, I always did and still do. I haven't always been successful. I still don't consider myself successful, because I am still working towards my big picture goals. But, along my journey in life, I've been put in rough situations. My family wasn't wealth. I spent my late childhood putting myself in situations I wish I never have. Can't say I grew up on the streets, but where I grew up, it was very easy to become accustomed to a negative life style. For anyone, that is obstacle. Growing up as a teenager in Los Angeles can be rough. I've made plenty of mistakes along the way, but learning from your mistakes... I'll stop right there for a second. I want to emphasize something. You have to, it's a complete must, you must have the ability to learn from your own mistakes. Your mistakes are obstacles. You are going to make mistakes along the way without a question. I didn't finish high school, I kind of consider that an obstacle, a mistake for sure. But, years later, I worked towards and eventually received my GED. I think my best answer to your question is learn from your mistakes, they are obstacles.
What was your proudest moment?
Becoming a husband and a father.
How has NASCAR affected your life?
I don't believe it has affected my life in any way. I believe it has embraced it. It has given me a new passion.
What was your journey like in motorsports?
I have been very fortunate to have been blessed with setting and still holding several different records in a few of the different types of racing I am currently doing. It has been an awesome learning experience along the way for all types of racing. I wouldn't change any of it. Whether I am winning or losing, it has been very rewarding to me. It's been fun. I have had a ton of support. Support that has motivated me, motivation that fueled my passion to be successful in racing. It won't happen overnight, but believe, I am working on winning a championship sooner than later.
Where do you see yourself in 5 years?
Racing in the Sprint Cup Series hopefully!
Is there anything exciting happening in the near future?
Lots of racing and I recently just finished building a mini studio at my house. Soon, my website will have live feed access to all my races and I am working on building a youtube channel show called "Juggling Racelife with Family Life"
'Or Die Trying' Webseries Empowering Millennials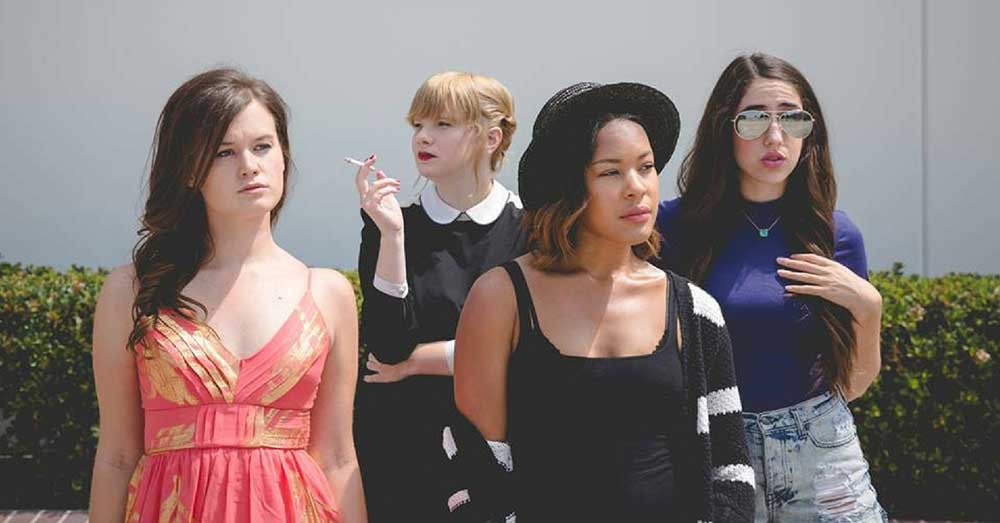 Inspiring millennials across the nation, Or Die Trying is sharing a story about four women living in Hollywood pursuing their dreams in the entertainment industry. In this exclusive interview, they reveal the truth about LA, crowdfunding, and feminism. The passion behind the webseries stem from the lives of the creator

Myah Hollis and producer Sarah Hawkins. They are the masterminds behind Or Die Trying, and this is how they're doing it.
What is Or Die Trying about?
MH:
Or Die Trying is about four millennial women living and working in Hollywood. When it comes to their careers in the entertainment industry, they know what they want and they have an idea of what it will take to get there, but they struggle with making all of the pieces of their lives mesh seamlessly. While they're strong in one area, they're lacking in another. It's a story about their journeys as they develop as women and try to come to some type of equilibrium, while not compromising who they are in the process.
Tell me about the characters.
MH:
Amelia Tinsley is a journalist, struggling with her identity and her sense of purpose, and trying to get herself back on track. Bailey Rosenberg is a comedian who is totally in tune with who she is and what she wants, but is having opposing expectations forced on her by her mother who wants her to live more traditionally. Ellie Hansen is an indie actress who is disinterested in the idea of fame at the expense of art, even though she's constantly being pressured to "sell out." Raegan Thomas is the creator and co-showrunner of a TV show who, although she's doing very well professionally, is dealing with things in her personal life, and she doesn't really have the ability to compartmentalize the two. Each character is trying to achieve a sense of balance between two dueling aspects of their lives.
How did you ladies meet?
SH:
Myah and I met a few years ago in Philly where we both lived and worked. We both made the leap to LA within months of each other in 2013, Myah moving here for writing, and I sought to pursue acting. Being friends and fellow film industry ladies, we wanted to create something together that we could call our own, as if you wait for the perfect role or opportunity to come to you, you're never going to find it. We've been work wives ever since!
Why LA?
SH:
Los Angeles is like Mecca for artists and those striving to put one's dreams into fruition. Most everyone is here with purpose, and that alone can be incredibly infectious. Who wouldn't want to feed off that type of energy every day? MH: If you're seriously pursuing a career in TV or film, this is the heart of the industry. It's where you need to be. It also helps that it's sunny all year and there's a ton of sushi.
What is your day to day like?
MH:
Every day is hectic in its own way, but not extremely exciting to be honest. It's just a marathon of checking things off of checklists, chugging gallons of caffeine and trying not to sink into the warm comfort of an unproductive Netflix binge.SH: I'm not sure I can really echo Myah's sentiments enough on the coffee bit. Coffee in an IV and an obscene mountain of emails.
What inspires you?
SH:
My fellow women in film. I feel like there is such community within our little network that is just pure of heart and down to earth, so much that at times it can kick your own ego-butt every now and then. This industry can be just absolutely brutal, but when I see like-minded, passionate, badass women who just want to help level each other up, I get incredibly motivated to do the same and progress the conversation further.MH: I think I'm most inspired by the statistical improbability that I should be successful as a writer in this industry. When I first decided that I would pursue this instead of going down one of the many roads that would lead me to a stable job, I was very aware of the fact this is something that I should fail at. More people fail than succeed, that's just a fact. You know this going in but you do it anyway. The idea of being successful despite those odds is what drives me.

Why a story about women?
MH:
There aren't enough stories about women told by women. There's a unique perspective that's missing in Hollywood because women are not telling our own stories, therefore the stories that are being told are not representing us properly. It's a systemic problem that will only change if we make it our responsibility to create more complex, realistic female characters.
Who are some of your role models? Why?
MH:
Shonda Rhimes is my main professional role model, for reasons that feel really obvious to me but I'll just go ahead and lay them out. She has knocked down so many barriers and has become the epitome of a woman building her own empire and playing by her own rules. She has beat the odds in every way, and that's really inspiring. My role models in my personal life are my parents and my family and close friends. I'm just surrounded by so many strong, resilient and talented people, it's insane.SH: Amy Sherman-Palladino for the creation of Gilmore Girls, which is probably some of the best feminist writing on TV and on a personal level, my dad. He has been a huge influence on my career as an actor and as a producer, and is a constant source of inspiration.
What advice can you give to people chasing their dreams in LA?
SH:
Find your "person(s)". LA can be extremely lonely and competitive if you let it. Surround yourself with people who push you to be better, to think outside of yourself, to keep the end goals in perspective when the day-to-day gets muddled and messy. That's what I love most about Myah's & I's relationship. She keeps me in check and we push on together.MH: Don't listen to people, listen to your instincts. Listen to your gut. Succeeding in this city takes stamina. Only you know when you've had enough. Don't stop going after what you want until you're sure you don't want it anymore.
How did crowdfunding through Seed & Spark help you?
SH:
Seed&Spark was one of the most challenging and rewarding experiences. Crowdfunding is never easy, but the folks at Seed&Spark vet you and prepare you on a level that is incredibly empowering. Really cool filmmakers came out of the woodwork to support us, not only financially but with loans of goods, services, promotions, etc. Our project became a community through Seed&Spark, and we're excited to continue to build that village through production this October.
How are you trying to make your audience feel?
MH:
I don't ever want to tell people what they should feel. I'm kind of a psych nerd, so I can get a little hippie-dippie at times, but I really think that everyone is at a different point in their lives and different things resonate with you depending on what you're experiencing at the time. I just want people to be able to empathize on some level, but whatever feelings our show ignites is fine with me as long as they're engaged.
What is your message to your audience?
MH:
You have to trust your instincts, regardless of the backlash that may cause. You also have to be willing to put in the work to become whoever it is you want to be, both professionally and personally. Those are the main things that I want people to walk away with. Other than that, I just hope people take what they need from it and that they're both inspired and entertained.
What sort of person is going to love the show?
SH:
We sought to really hone in on our fellow millennial women in film, because they are our community, our niche; the ambitious, driven women who know what they want and are actively doing everything they can to make it happen. I know

ODT

echoes universal truths far beyond that demographic, that dreams are worth fighting for, and given by the reaction to our trailer, our Seed&Spark Campaign, and other press, I can't wait to see who latches on to it, as both men and women alike have been extremely anxious and excited for us to get it out there.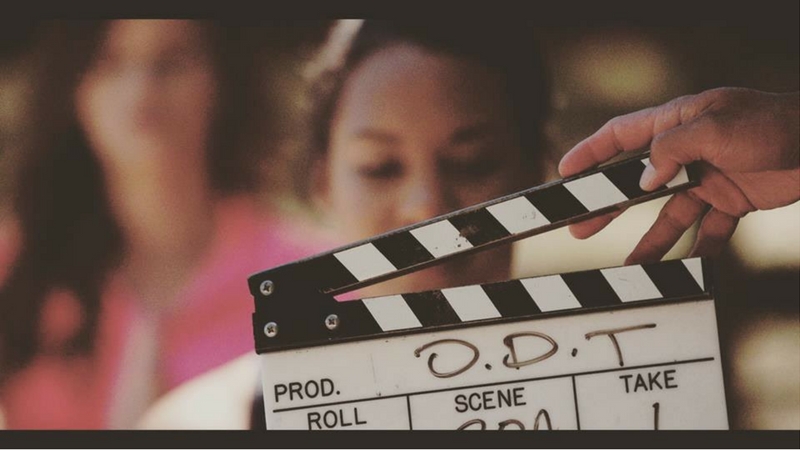 What was the happiest moment?
MH:
Finishing the scripts was a huge relief. I tend to pick at them compulsively until they're exactly the way I see it in my head, so when they were officially locked in and ready to go I felt like I could finally breathe.SH: For me, it's the seeing the community we are beginning to build with

Or Die Trying.

A distinct moment was at our ODT Networking Party, and looking out into the crowd to see all the amazing people who not only came out to support our series, but came out to connect with fellow filmmakers and level each other up by networking with one another. It was so cool to witness!
How has pursuing Or Die Trying affected your lives?
MH:
It's completely dominated the past year and a half of my life. Everything has revolved around this project for so long, that I don't really remember what I was doing with my days before. It's also made me really confident in my abilities as a writer and producer, and very thankful to be surrounded by such talented and creative people every day.SH: Same! ODT on the brain 24/7.
What struggles are women facing today?
SH:
I'm going to chunk this down to women in film because there are some pretty wild problems outside of this industry women have been and are currently fighting against. To put it plainly, there is unequal opportunity for women behind and infront of the camera, unequal pay above and below the line, and very little movement to illuminate the female perspective onscreen.
Would you consider yourselves feminists?
SH:
 Yes. Men and women are equals, it's time our society reflects it. Feminism shouldn't be a dirty word.MH: I honestly don't understand how you can not be a feminist. There are negative implications about what feminism is, but it's very simply the belief that women are equal to men in every capacity. I can't believe that's something that we're still debating as a society.
How do you feel about the film industry today?
SH:
I think we are in a unique time where collaboration and creation is becoming increasingly more welcome than competition. So much of this industry is cut-throat, but when it comes down to actually bringing a project into fruition on the indie level, I believe most people are in it for the right reasons. Maybe that's naive of me to say, but at the very least, that's been our experience with

ODT

. Everyone just wants to be apart of something bigger than themselves, and I believe our series speaks to that.
What obstacles have you faced?
SH:
The proverbial "no," and learning that it has no real merit on you or what you're capable of achieving.MH: The great thing about building your own projects and creating your own opportunities is that you don't face many obstacles that you can't overcome. There are always logistics that need to be figured out, but the fact that you're not waiting for someone to tell you what you can or can't do eliminates a lot of that hesitation and stress that can hinder you in this industry.
Who would you like to work with in the future?
MH:
Shonda.SH: Jill Soloway.
Is there anything you want to highlight?
SH:
We're headed into production of

Or Die Trying

this October, but you can stay tuned on our progress at odtseries.com and on social media @ODT_series and at #odtseries
Best Podcasts For Designers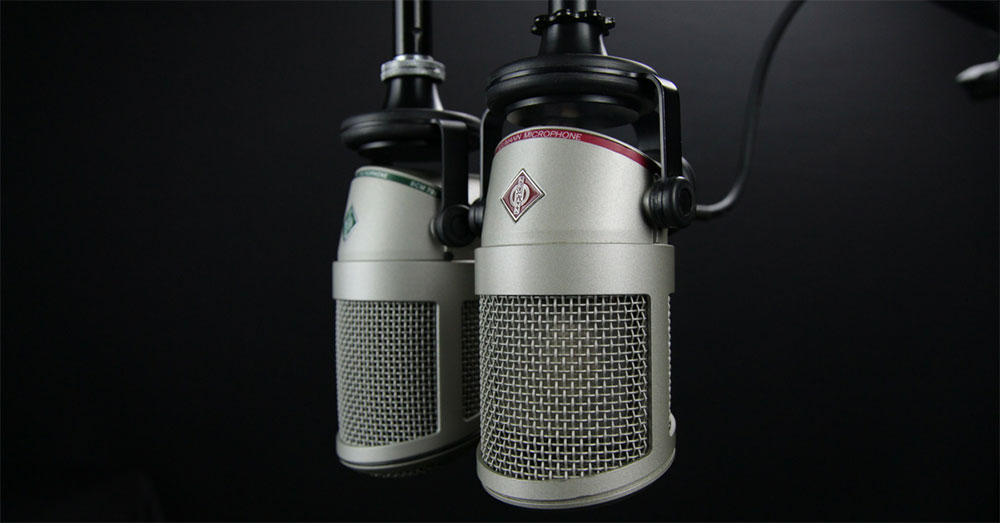 In the past few years podcasts have increasingly become an outlet for entertainment, news, sports, politics, music, etc. It seems like everyone is hosting or co-hosting a podcast these days about any topic imaginable. Though most people do a podcast purely from the standpoint of conveying some sort of message, some have parlayed podcasting into a full career in media. A podcast is simply a long form conversation or interview which essentially informs or entertains the listener in some way. They're uncensored so most prefer this format as opposed to radio, which seems to be a fading medium. If you consider yourself a creative thinker, a designer, or developer in some form here's some of the best podcasts you should check out!
Adventures in Design
Adventures in Design is a daily podcast hosted by two graphic designers, Mark Brickey and Billy Baumann. "Adventures" is an entertaining, yet informative gossip show, which incorporates relatable "Shop Talk". Brickey and Baumann focus on people who have successfully fused design and happiness into their professional lives.
The Deeply Graphic Design Cast
If you're looking for a graphic design podcast targeted to freelancers or agency designers, The Deeply Graphic Design Cast by Wes McDowell may be one of the best podcasts for you. Wes is a graphic and web designer from Los Angeles who is characterized as both a serial freelancer and agency designer. He is joined by co-hosts Mikelle Morrison, Nick Longo, Brandon Voss, Kristi Duce, and Sam Cox. Their show is described as the web and graphic design podcast that offers both practical and creative design advice you can use. The creative hosts tackle relatable design topics and answer listener questions every episode!
Unmistakable Creative
An iTunes Subscriber once described Unmistakable Creative by saying, "If TED Talks met Oprah, you'd have the Unmistakable Creative". The show has fielded over 600 interviews with guests ranging from best selling authors & entrepreneurs to ex-cons. The show interestingly characterizes itself as a place for "wide eyed wanderers and starry eyes dreamers". This is one of the best podcasts if you're searching for diversity of guests and topics. It allows for a wide range of listeners who consider themselves free spirited, rebellious, and passionate humans.
Design Details
Simply put, Design Details is "a show about the people who design our favorite products". Hosted by Bryn Jackson and Brian Lovin each hour long episode while lacking structure provides a casual conversation atmosphere. Their guests have featured a wide variety of different designers who specialize in UX, visual design, product design, game design, etc.
Developer Tea
Developer Tea is a unique podcast because of the length of each episode. This is a podcast that you can literally listen to in about ten minutes. On your lunch break, on your commute in traffic, or while washing dishes you can be informed about development and manage time simultaneously. The show is hosted by Jonathan Cutrell, a developer who and director of Technology at a company called "Whiteboard", in Chattanooga, TN. Jonathan says that he wants to help designers "level up" and achieve their goals.
Let's Make Mistakes
If you scour the reviews online, you will see conflicting opinions from the listeners of "Let's Make Mistakes". Another podcast that frequently lacks structure and often goes off on tangents, the hosts still discuss design in an effective manner. Though there may have been a few changes in the co-hosts Mike Monteiro is a main stay and fan favorite. An opinionated voice on the show provides a great balance to his two counterparts in whatever creative topic they decide to discuss in each episode.
Design Matters with Debbie Millman
In 2005, Debbie Millman created a radio show called "Design Matters". Though it started as a small idea surrounded by a great vision, the show has progressed to be a staple in one of the best podcasts for community. Millman saw the show as a great way to interview some of the designers that she admires most and ask them everything that she ever wanted to know. Millman is not just a podcaster she also made history by being the first design podcast to distribute episodes free on iTunes. 200 episodes later, the show has gained awards, recognition, and critical acclaim and has grown exponentially since 2005.
Design Guy
If you're looking for structured, condensed design principles explained to you, Design Guy podcast is the place to look. Even though the show is focused primarily on graphic design, the listener can still gain useful general design information from these "timeless principles".
Boagworld
This particular web design podcast, Boagworld, is hosted by British UX designer Paul Boag, along with Marcus Lillington. If you are looking for an informative show that tackles all things web design, this may be one of the best podcasts for you. They have been joined by a diverse cast of guests over the show history, and always provide a unique take on the design field. If you're looking to shake things up a bit, while gaining valuable information this is the podcast to check out.
The Creative Agency Podcast
For entrepreneurs/designers who are interested in owning or working in the creative/digital agency space you may have some questions that cannot be answered from a mere Google search. "Creative Agency" focuses on growing and managing a creative agency. Chris Bolton hosts and interviews a myriad of entrepreneurs on the best practices to staying afloat in the agency space. Check it Out!
Entrepreneurship: A Millennial Definition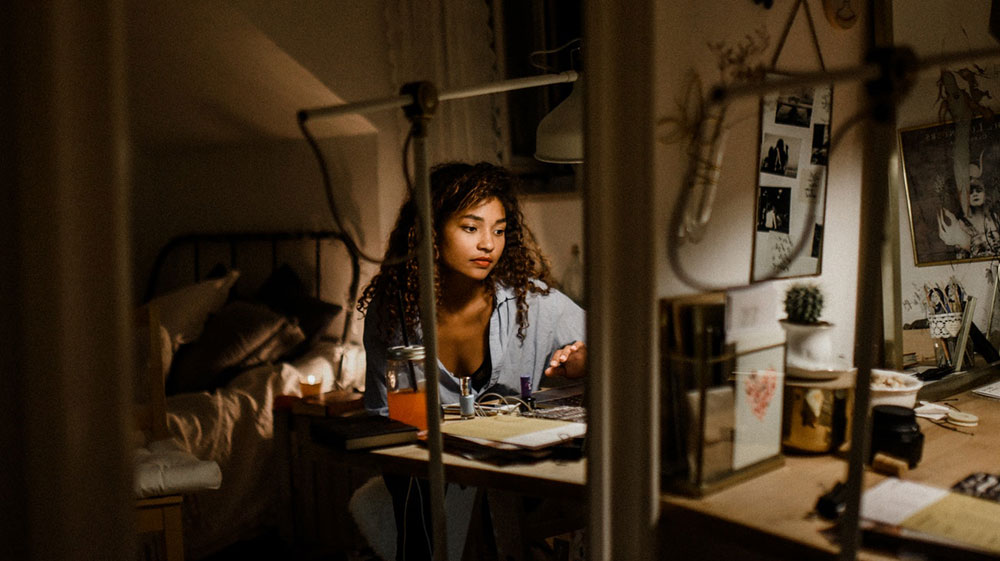 What is entrepreneurship? Well, The word entrepreneurship has easily been one of the most sought after lifestyles in modern history. Some people think that entrepreneurship automatically brings a life of lavish things, constant travel/exploration, internet fame, dating supermodels, and short working hours. But before you get all of these "things," you just have to quit your job, sacrifice a few years of your life, and POOF. You get it all!So, what are you waiting for? Go on and quit that job of yours. DO IT! It's what you want, isn't it?Well, before you do all of that, I suggest learning more about the word entrepreneur. What is entrepreneurship and what does it truly mean? This article is a collection of thoughts that I have compiled into one beautiful love letter to the one word that has somewhat defined my life; entrepreneurship.
Let's start with the basics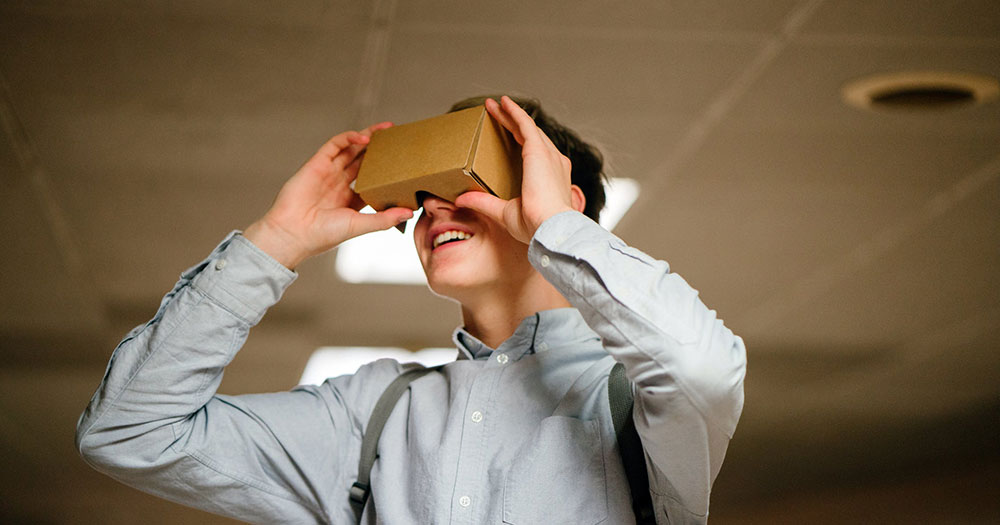 The business dictionary and most overused
definition of entrepreneurship
 are defined as: "The capacity and willingness to develop, organize and manage a business venture along with any of its risks in order to make a profit."Now that we have the fundamental definition of what is entrepreneurship, we can further expand on the initial foundation. Like everything else, entrepreneurship is a journey. As Robert Frost eloquently uses a phrase in his poem "The Road Not Taken":
"Two roads diverged in a wood, and I—

I took the one less traveled by,

And that has made all the difference."
Entrepreneurship's journey can be summarized in three particular phases:
Phase 1: Buzzwords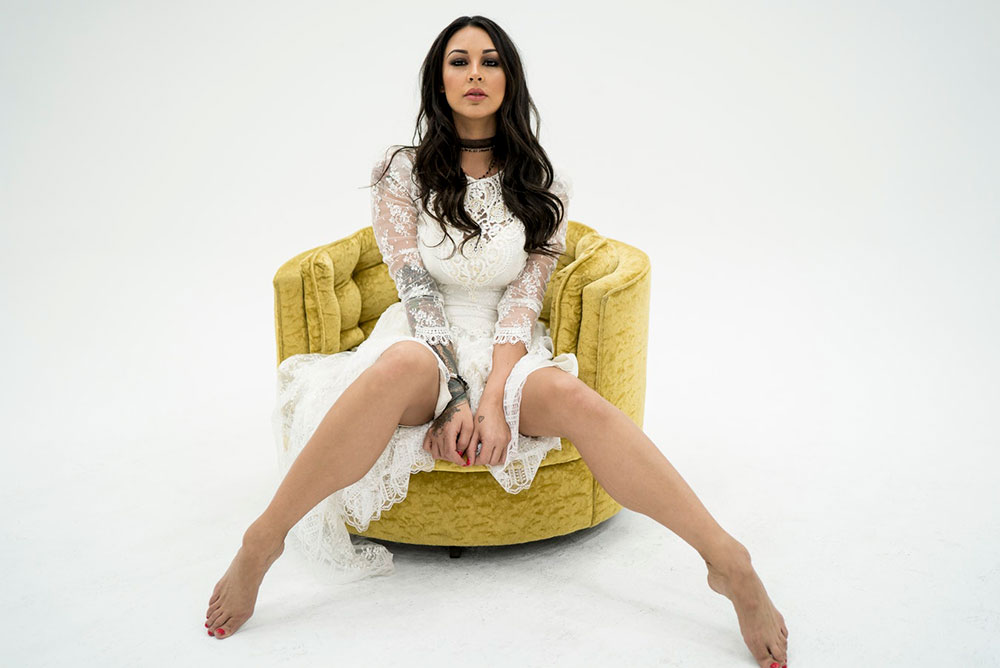 As a millennial, we can be easily influenced by outside internet celebrities. Famous figures like
Gary Vaynerchuk
,
Tai Lopez
,
Grant Cardone
,
Lewis Howes
, and
John Lee Dumas
. (Just to name a few) You watch their content on social media religiously, read about how they were able to become successful, and then begin to envision a life that is nearly identical or rather similar to theirs. You become so inspired that you begin creating content for your own social media platforms with cheesy motivational quotes from entrepreneurs of the past or worse, pictures of yourself with quotes said by you and then signed by you. As if you've accomplished something.
SIDE NOTE:
Think about it. How many people do you know that not only posts a ton of motivational quotes but have added their own personal signature within the social media posts? We can thank Gary Vay-Ner-Chuck for this one.
The New Meaning of Entrepreneurship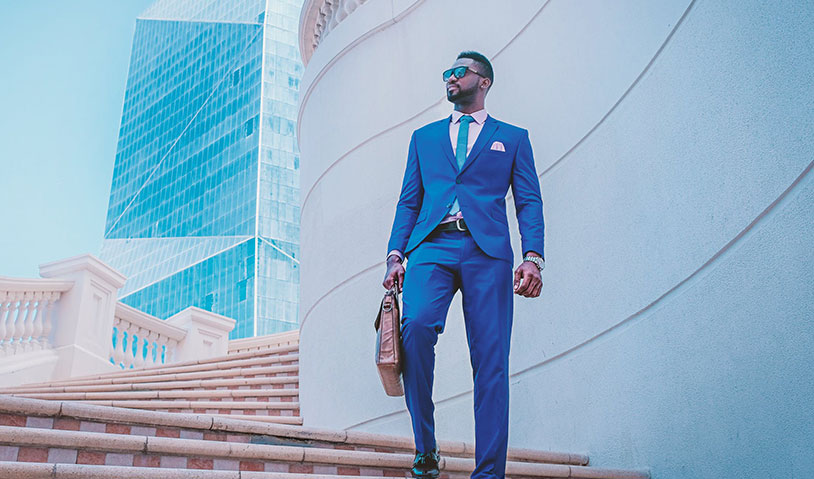 The definition of entrepreneurship no longer has the same meaning. Currently, the definition of entrepreneurship is a person dealing with an egotistical battle of attention and primarily focuses on their own success and not the success of their team. A lonely journey of one's self-validation.At the beginning of your entrepreneurship journey, it's easy to get lost in the world of business and it's fun to fantasize about one's self-success. We as a society are obsessed with it. Early on, identify the things that you most want in life. Is it fame? (And if it is, that's totally cool. Just accept it and embrace it.)Do you want to bring change in the world? Do you want to run a successful company?
Phase 2: Finding Yourself and Obtaining Balance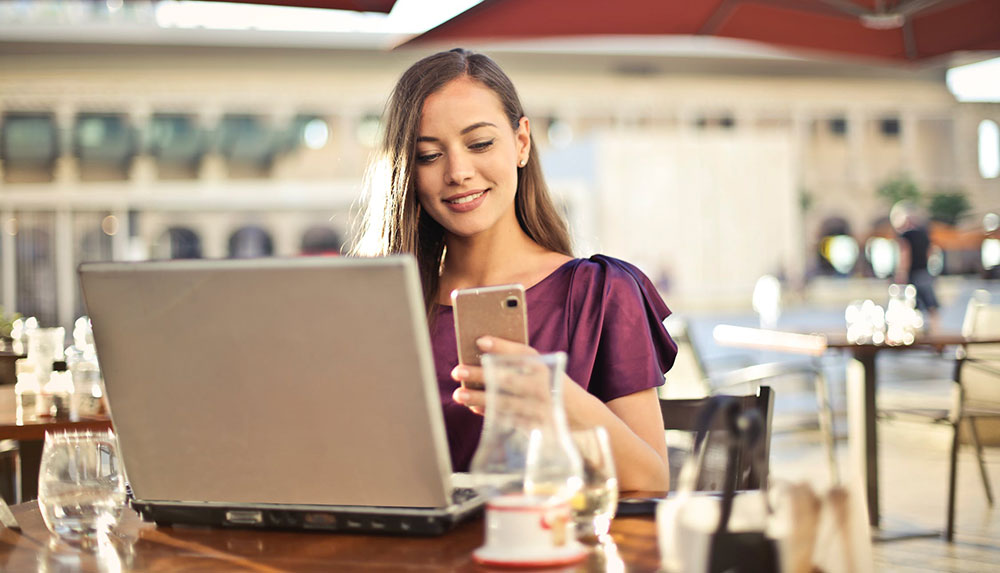 Understanding your why or at the very least having a general understanding of why you're willing to be as crazy as you are, to quit your job to do the thing you love, is critical to one's success. This fundamental understanding will allow you the ability to motivate yourself when times get tough and you feel like quitting.Entrepreneurship is not fun. The highs are high (so high in fact) but the lows are depressingly low. It's a constant roller coaster ride filled with non-stop ups and downs, twists and turns stop and goes. Strangely enough, those emotions will all be experienced in the first minute of your day. Your mind tends to wonder, you feel excited, trying to further expand on your initial ideas from your meeting today, thinking about what you may have done wrong to get that new client, or even experiencing the success of obtaining a new client! (If so, congrats!)At the beginning of your entrepreneurship career, it's important to understand yourself and the need for balance.
Balance
No one ever truly knows oneself in the earlier stages in life and especially their career. But what is important is to have empathy. Not only for your peers but also for yourself. It's ok to fail. It's ok to not be where you want to be, but be cognizant that one day, you will get to where you want to be.Next is balance. It is so darn easy to work 20 plus hours a day. I still do it sometimes. But you need to find a way to let go of the computer and walk away from the work. Even if it's for just an afternoon. Find a hobby, fall in love with something other than work, and find a way to be romantic to yourself. Your own mental well being will give you the superpowers to achieve your goals.
Phase 3: Execution and Persistence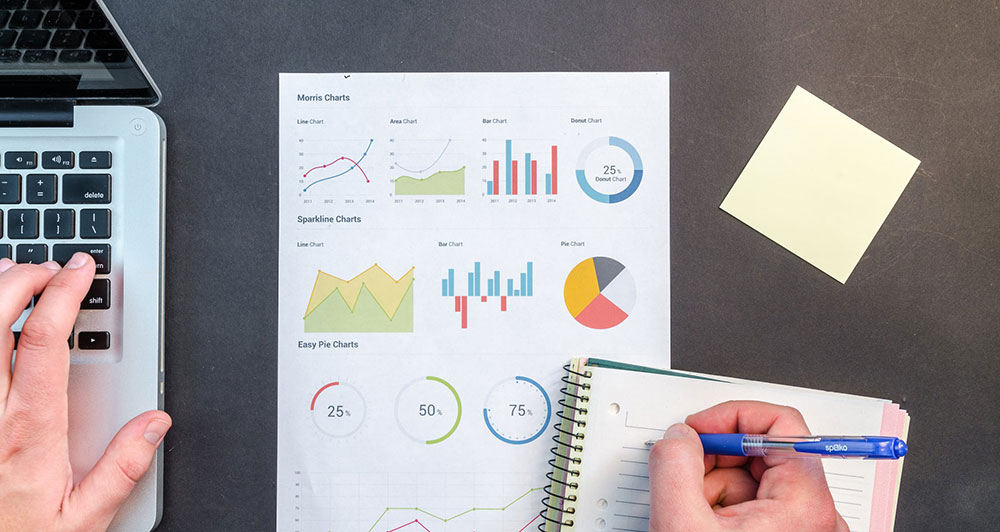 The last piece of the puzzle and quite frankly, the most important part of entrepreneurship. You now have at least a few ideas as to what is entrepreneurship to a millennial.Execution and persistence are the hardest of the three phases. It requires the most refining and also the most amount of attention. If I could do it all over again, (and there is no way that I would want to, because it led me to this moment of my life) I would be more data-driven. Passion can only get you so far, but there will come a point and time in the entrepreneurship journey that you need to go off of numbers, analytics, and raw data.Being a more numbers driven organization will give you the know how to expand in the future. It will also give you the understanding of how you and your team may not have been executing. The best part about plans is that they change. But without the proper data and numbers, it's almost impossible to make an educated decision to pivot or shift your company without having that information. If you feel the need to learn more about entrepreneurship and want is entrepreneurship to other millennials, you can get
advice from other millennials
here. Written by a colleague of mine that influenced and inspired this article. learn what others
Tips for The Entrepreneur Mind
Have A General Understanding Of Your Mission And Why: It's ok if you do not have it all figured out. However, there is a general theme of what you believe in as a person. If you don't have the next 25 years figured out to a "T' it's ok. Jot whatever comes to mind in your head on paper and get it out there throughout the universe.
Treat Your Company Like A Sports Team And Not A Family: I learned this from Tim Ferris' podcast with Reid Hoffman. Check it out.
Show Empathy: Don't be a robotic D-Bag. Give a crap about others.
Tips For The Entrepreneur At Home
Read Books And A Lot Of Them: I compiled a list of entrepreneur resources on my podcast that has a list of the most influential books that I have personally read. Head over to a Barnes and Noble and pick out books to read. There is a reason those books are located in that store. They are trusted, edited, and have the reputation of a quality story teller. My rule of thumb is that if it's in a B&N and has been recommended for me to read, then it's a book I need to read.
Stop Reading And Watching Content From Untrusted Or Unverified Resources/Publications: The amount of articles that are available online (especially this one) can completely derail or disrupt your day. Do not become easily influenced by content. Stay true to yourself and your mission.
Leave Your Ego At Home: You are not bigger than anyone else on your team and you are certainly not bigger than your company. Don't be comfortable with being the CEO of your company. Early on in your startup, a title is just a title. You can be called manager or even janitor, but what truly matter is does your team listen and follow your vision.
Understand Your Strengths And Go ALL In Once You Find Out What They Are: Once you have a general understanding of your strengths, then find out what your weaknesses are. Then hire individuals that can help fill that area.
Tips For The Entrepreneur At Work
Understand Your Strengths And Go ALL In Once You Find Out What They Are: Once you have a general understanding of your strengths, then find out what your weaknesses are. Then hire individuals that can help fill that area.
Get Mentors: This doesn't have to be physical mentors, but instead you can listen to success and failure stories from top story tellers. For me, I decided to create my own podcast. My goal in creating the podcast was to learn from others' mistakes and failures. The podcast has been the single greatest hobby that I have started to date. The amount of knowledge and the incredible people that I have become friends with has been life changing.
Speak Last And Listen Often: The truth of that matter is that your opinions and how you feel don't matter. The only thing that matters is morale of your company and the livelihood of those around you. Put yourself last and be the ready you read about online.
Now, go out there and do what you've been born to do. The fact is that if you've read this far, I haven't told you anything you did not already know. But to those who have read until the end, good luck.