Tips For Starting A Profitable Business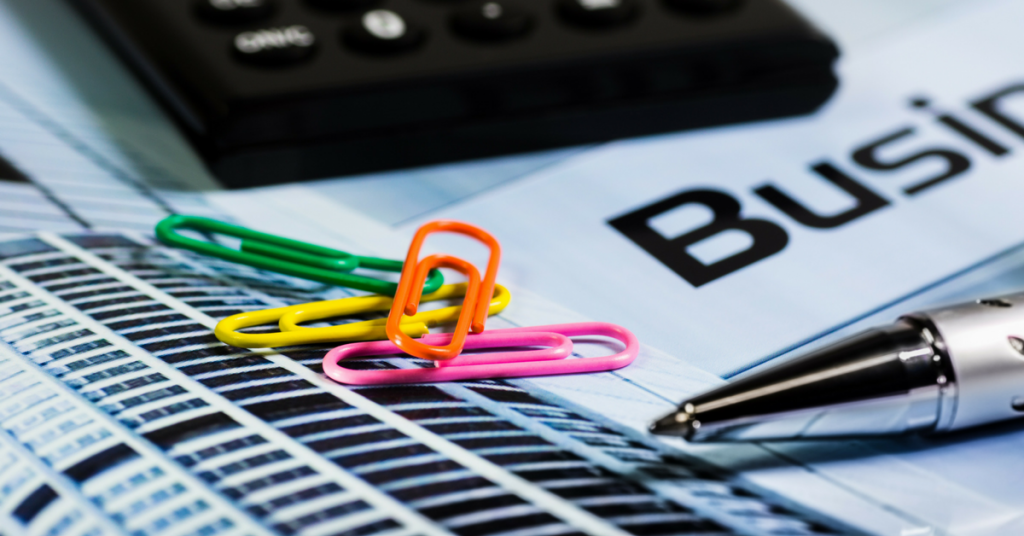 How many entrepreneurs do you know start a company with the intention of failing? We hope that this number is zero, but failure can be the result of a business even if it is unintentional. Serial entrepreneurs know many different ways to fail. This is because success in not guaranteed no matter what business you get into. They also share their tips to avoid failure to help you start a profitable business.
Surround Yourself With The Right People
The phrase "It takes a village to raise a child" also applies to a profitable business. Without talented individuals working for you, it will be very hard to survive. Surround yourself with amazing friends and successful business owners so that you can have access to different skills and knowledge that can help you grow a profitable business and make it thrive.
Build a Strong Foundation
Before starting your business, ask yourself why you're starting it in the first place. How is your product or service going to help your target audience's lives better? How does this idea align with your core values? Do you have a solid profitable business plan to make this dream a reality? The answers to these questions will help your business have a strong foundation.
Perfect Your Pitch
You should be able to describe your company in 3-5 words.  Think of AirBnB: a place to stay. Describing your business concisely will make it easy to understand. If it is easy to understand, it is also easier to sell. When working on your pitch, stay away from mistakes like using industry jargon that is hard to understand for the layman, asking the wrong questions to those who listened to you, not making the pith relevant to the listener or only talking about yourself.
Know Your Competitors
Keep your enemies close and your competitors closer. They are not the enemy but not knowing what they're doing could be harmful to your company. Don't hesitate to use tools to analyze your competition. Tools like SEMrush, SimilarWeb or even Google Alert can help tell you what your competitor is up to and increase your chances of survival.
Build a "Must Have Product"
Sites like Hacker News have a ton of really cool startups ideas. However, if you really want to increase your chances of survival and success, build a must-have-product instead of a nice-to-have product. The difference between the two is easy to spot. The former is a product that is hard to live without while the latter is more disposable.
Build A Company That You Can Scale Independently of Your Staff
It's better to grow a company that can be scaled using technology and automation. Take Groupon for example that did the opposite. They have a massive staff because they need it to keep new deals flowing everyday and to service their customers. Their company is not scalable because their growth is dependent on the number of staff their hire. This is why their balance sheet is awful.
 Find Ways To Keep Costs Low
You can think of cash as your company's lifeblood and high cost is equivalent to a hemorrhage. Remember that all the cash in the world is not worth anything unless it's a positive cash flow. Find ways to keep your costs low like going directly to the supplier or negotiating for better prices. Find better ways to finance transactions and ways to work out deals.
Focus on Sales and Marketing
Nothing happens in business unless a sale is made. From the start, find ways to get leads and ways to convert those leads into sales and make sure you are getting repeat sales from your customers. To do this you need an effective sales and marketing funnel that you can work, test and measure.
Always Find Ways To Increase Profits
Don't rest on your laurels yet. Don't just be happy with getting customers and making them buy from you. Always find ways to get them to buy more.
Embrace Creativity
Brands like Apple and Ikea stand the test of time because they have followers who are loyal to them. They also differentiated their companies from their competitors by embracing innovation and creativity. Reach out to your employees and don't be afraid to use their ideas. Launching new products and developing a clever marketing campaign is a good way of retaining that competitive edge your company needs.
Test and Measure
Are your marketing campaigns increasing sales? Is your social media presence helping drive traffic to your website? Testing and measuring everything gives you perspective especially if you want to find ways to increase traffic and keep costs down. Use tools like Google Analytics and Unbounce to help you test and measure marketing campaigns.
Empower Your Staff
No matter how big or small you are, empowering your staff by letting their voices be heard can help boost your profitability. When they feel that they are contributing or when you give them freedom to work, you are making them feel wanted which can greatly affect their productivity and self confidence.
What To Do When You Lose Creativity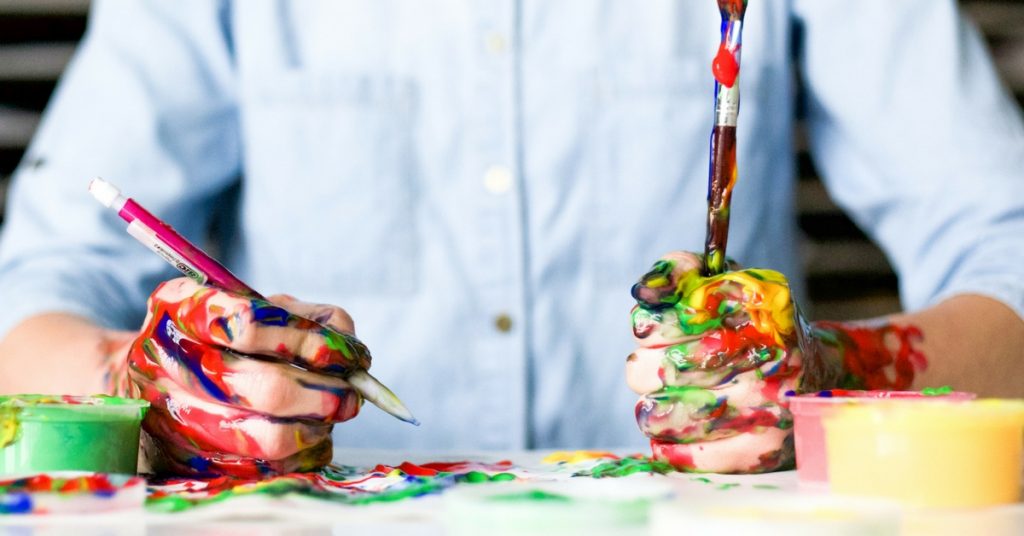 The longer you are tasked to creating things, the more likely you will lose your creative edge. It doesn't matter if you're making websites, writing a new book, or making a new recipe. There might come a day when you feel too lethargic to get out of bed or dread going to work. These are some of the most basic and easy-to-shrug symptoms of losing the creative streak. The good news is that there are ways to snap out of it. You can regain your creativity and prevent yourself from "drying out" by practicing a few simple tasks.
Explore
When we were kids, it's always fun to experience new things for the first time. As we get older, our sense of wonder gets jaded, probably because we had to grow up and face reality. But rediscovering how great the world is can help awaken our creative streak. To prevent yourself from losing it or to find it if it's already lost, explore and experience new things again. You can set aside one day a month to try something new, be it an experience, new dish, or venturing out to a new place. Adventure can reawaken creative juices and your sense of wonder.
Laugh
One of the reasons why we lose our creativity is pressure. It can be quite stressful if you're always looking for new ways to make your design look fresh. Sometimes it is even unavoidable that your paintings, essays or web designs all look the same way. Stress can kill creativity, so what better way to de-stress than to laugh? You can watch a comedy movie, catch a live comedy act, or just clown around with your friends. When your brain is filled with oxytocin and dopamine, which we get from laughter, you will be more relaxed and find it easier to find inspiration for creativity.
Think Like A Kid
If you're asked to be creative, ask yourself what your six year-old would do in situations like these. Kids can be very creative and surprisingly straightforward. It might feel weird at first, but you never know, so you might as well give it a try and see if it works.
Rediscover Creative Pursuits
When was the last time you painted something, read a good book, sang, danced like nobody's watching, or even modeled clay? All these creative outlets sometimes get lost because of busy lives. However, you can rediscover them again if you set aside time at least once a week to be creative outside your work.
Meditate
Mediation is a good way to relax both the right side (creative) and left side (logical) part of the brain. When they are both relaxed, they work harmoniously so you don't run out of creative ideas. Some people think that they don't have much time to mediate, but it can be surprising what 5 to 10 minutes of meditation can do for your brain. Meditation does not have to be complicated. You can start by thinking happy thought for 10 minutes each day for relaxation, and you will be surprised how easy it will become to carry on creative tasks.
When it comes to being creative, pay attention to yourself. Find out what works and what doesn't. This can tell you when you are most inspired, which in turn can really help you to continue being creative.
How To Find Your Dream Job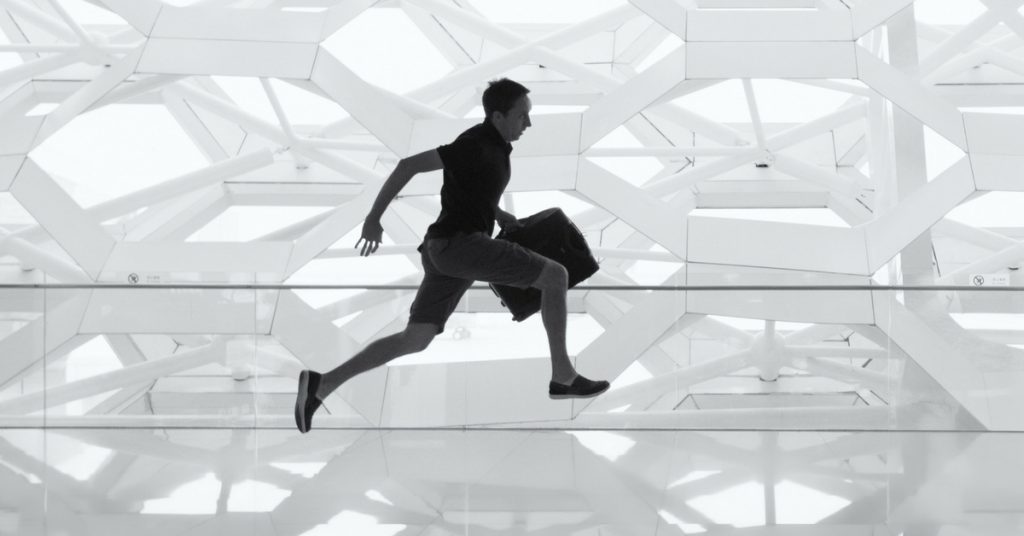 Do you remember being in your teens and people asking you what you wanted to be when you grew up? Most people do not normally have an answer to this question, which is quite understandable since most of us don't have a career path figured out at this stage in our lives. The good news is that you don't have to decide on your career after high school or in college. According to Forbes, most of us will have 15 to 20 jobs in our lifetime and could end up changing jobs every 4.4 years.
With all the career options available, how do you find your dream job?
Strength
One ways to find your dream job is to play to your strengths. If you're good at writing for example, you can be a teacher, journalist, copywriter or author. If you're the outdoorsy type, you can be a trail guide, camping guide or survival expert. Your love of math and solving problems can make you a good coder. Your strengths are a good indication that you should be doing something with them. It is also easier to be happier of you have a career that suits your strengths.
Take Classes
Taking classes and trying something new can help you discover your passion and lead you to your dream job. You can attend workshops, scour YouTube tutorials, or read books to find out where your passion lies. Exploring and finding out what you like can lead you to career paths you've never thought of before.
Work Environment
Another way to find your dream job is to consider what kind of working environment you thrive in. For example, for people who like being flexible and independent, working online might be a good option. For those who prefer a more traditional form of work environment, there are plenty of office jobs and career options. The same is true for people who like being outdoors or close to nature. Working in an environment you like can lead to better job satisfaction and help you fulfill the lifestyle you want to lead.
What Makes You Happy
Doing what makes you happy can lead you to your dream job. There are many things we like to do for "fun" that actually makes us happy. For instance, some people have fun working with children, which can lead to a career in teaching or child psychology. People who have fun while working with crafts can become crafting gurus with businesses. Doing what makes you happy is a good way to make money while having fun at the same time.
Informal Interviewing
Set informal meetings, like meeting over a cup of coffee, with prospective employers and people in the industry to discuss job expectations and see if they are potential fit for you. This process can help you find your dream job by eliminating jobs or industries that are not suitable for you. With the information you get from your informal interview you can make the decision process easier while networking possible contacts in the industry.
Finding the dream job is a challenge that everybody faces. There are many people working today who are not happy with their jobs but do it anyway to put food on the table. Finding your dream job will help you do the same, but at least you are happy working in an industry you love and are passionate about.
5 Tips To Get Over Stage Fright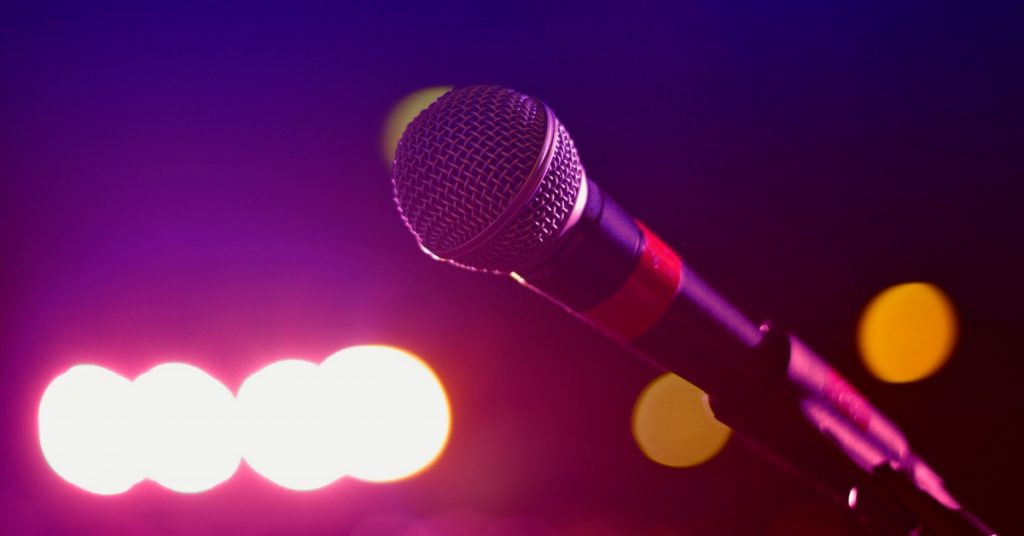 Do you experience speechlessness, nausea or vertigo when you're about to speak publicly? The name of this condition is stage fright. Strangely enough, stage fright does not always involve a fright, in some instances, these feelings can be induced by any form of public speaking. For most people public speaking causes anxiety. If you experience anything more than mild symptoms, you need to deal with it instead of avoiding public speaking engagements. Here are some ways you can deal with stage fright.
Relax
Finding ways to relax can help fend off anxiety. Meditate, listen to music, eat your favorite food, take a walk or do anything that is relaxing will take your mind off what you're about to do and help you enter a Zen state of mind. In other words, keep your mind entertained so it won't dwell on your upcoming task.
Practice Makes Perfect
This saying is particularly true if you suffer from stage fright. One of the best ways to get over public speaking is to practice constantly. Once your speech is perfect, practice speaking in small audiences. For example, start with your family or a group of friends. You can gradually increase the number of people you're practicing on as the big day arrives. Constant practice can help increase your self confidence and give you time to correct any flaws in your speech or presentation.
Eat and Live Healthy
Eat lots of fruits, practice yoga or meditation, take up a hobby or exercise and play sports. Living a healthy lifestyle will help improve your self esteem. When you do activities like exercise or yoga, you are surrounded with other people and are encouraged to socialize. Eating a healthy diet will help you keep in shape which boosts self confidence. Before a public speaking engagement, avoid caffeine and sweets which can up anxiety levels.
Accept Your Fears
One of the first steps to overcoming stage fright is to admit that you have stage fright. Once you have accepted it, you can begin to find ways to control this fear. This will help you find ways to deal with your problem instead of hiding from it. Confronting and accepting your fears will help you become confident, even if it's just for a few minutes.
It's Not About You
PowerPoint presentation coaches say that the presentation is not about you or the slides, so focus on the task at hand. Seinfeld actor Jason Alexander got over stage fright by making a story of the important things instead of thinking about his problems. He realized that he and his fellow actors were on stage to tell a story. They are there for the show and experience. Thinking about this helped him get over stage fright and perform better.
Finding ways to avoid performing or public speaking will only aggravate the situation. It is always better to confront stage fright than hide from it. If actors can get over stage fright, so can you.