Plaze Review: Philly's Fastest Growing DIY Networking App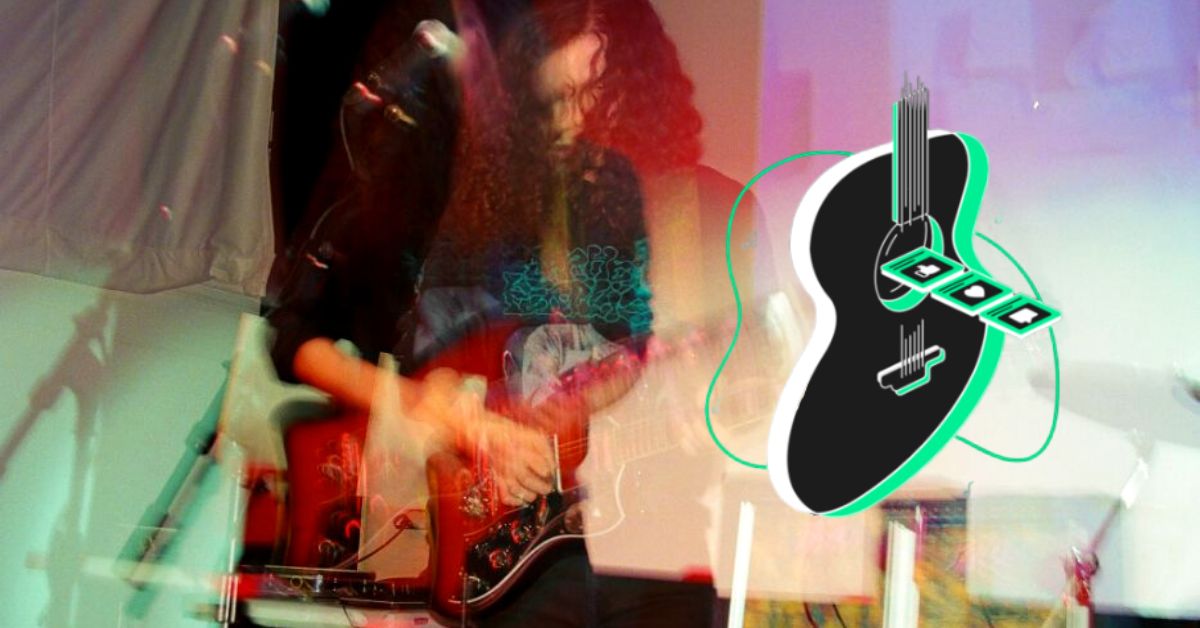 I've been involved with do-it-yourself music in the Greater Philadelphia area for over a decade now. Throughout this time, I have occupied every potential role: showgoer, performer, promoter, you name it.
The groups I've ended up with typically share a similar genesis.
Here's a picture: you're sitting in a half-empty living room. Below you, a crowded basement pulses with tame tropes and half-hearted expressions. Some loudmouth nursing a 40oz foolishly exchanges charm for pretension and out from a groggy, smoke-induced stupor, an assertion springs: "Jawbreaker is the definitive Bay-Area rock band of the 90s. Miss me with that Green Day sh*t."
Leaping (or staggering) to your feet, you fumble for rejoinders. It's then that you find yourself thrust into a spirited dialogue with an equally impassioned stranger.
One thing leads to another. Chatting and chain-smoking, you trade visions, earnestly planning a potential project only to wake up the next morning without energy or interest in maintaining contact. After all, they smoked menthols— and your inner pre-teen still weeps to Green Day. You don't need that kind of energy in your life.
The story repeats itself ad nauseam and there's no light at either end of the tunnel.
Enter: Plaze. Philadelphia's hottest DIY networking app. Aiming to revamp the way musicians discover one another, Plaze offers a digital alternative to the oft-excruciating process of starting a band.
What is Plaze?
Before I dig in, let me provide some background about Plaze. Like most innovations, Plaze was inspired by a problem. As stated in the first sentence of the Our Story portion on their website: "Plaze started with a problem."
Call it journalistic intuition.
Co-founder Jamie Mallia, a drummer, recounts his story. It's a common one, and we all have our own version. An exciting new musical partnership abruptly halted upon the realization that the person you have agreed to jam with is, shall we say, grossly incompetent.
Naturally, the unevenness of their skillset led to an awkward, short-lived alliance. That's when the big idea hit: an app that facilitates discovery among creatives. One that promotes networking and collaboration while helping weed out the mismatches.
Plaze looks to one-up other avenues of creative networking like Facebook and Reddit. It does so by tailoring the experience to the expressed needs of its users. It is, however, currently a Philadelphia-centric app.
A New Way of Networking
For the sake of transparency, I must share my initial skepticism. And I'll be the first to admit that this is likely the result of my reverence for the punk ethos. But honestly, that's a stuffy holdover.
And punk, in its truest and most essential form, is about moving forward. Embracing change, even (and especially) when it threatens tradition. The fruits of punk that have prevailed throughout history have been those that, in threatening tradition, offers a constructive, democratic alternative. And so, with that renewed understanding in mind, I'm downloading Plaze.
Nowadays, there's an app to help you with everything from grocery delivery services to keeping your mental health in check. So, really, why shouldn't there be an app for meeting other local creatives?
Mind you, this article will encapsulate one person's attempt at using the app.
My experience doesn't speak for the whole of us. Everyone who uses this app, with their own style, expectations, intentions, and skill sets will undoubtedly yield a unique experience. With any hope, anyway.
In a sense, you can consider this less of a review and more of an account. The semantic difference is that, in this case, I won't submit an official judgment.
How's the User Interface?
Upon downloading Plaze, you'll find that the interface is simple and intuitive. For those of us experienced with any of those countless dating apps, it's downright familiar. This isn't a dating app though, so there's some hope for you yet. Just think of all the time you'll save not having to worry about a punchy new pick-up line.
Features
All of the features are offered in a palatable four-tab menu. The tabs are as follows:
Profile
My Scene
Map
Explore
Profile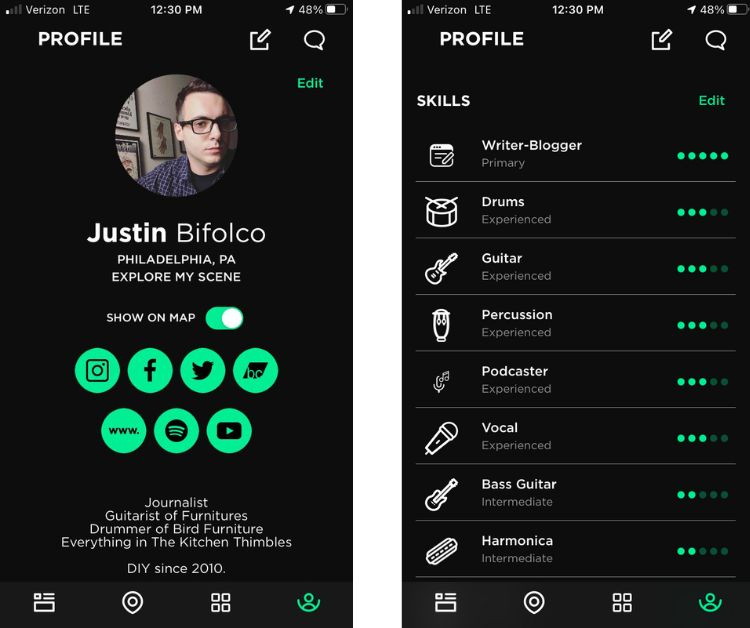 You're going to want to add a picture or two. Really flesh out your profile here. Honestly, this function alone is pretty dope. Consider it a central hub for all of your artist profile pages. Now you can have your Bandcamp, Spotify, Facebook, Instagram, Youtube, and personal website all in one place. Artists are not terribly well-known for being, well, unlazy— so this certainly helps the discovery process along!
The profile section is also where you'll outline your skillset. Shameless promotion here, but I need to show photos to properly explain.
This also provides me the opportunity to show off this sleek, seamlessly navigable interface. Despite being a millennial, my handling of most new technology is more in line with that of a 100-year-old man. But believe you me, sonny: this app is absolutely easy to handle. Golly!
You can write up a quick blurb about yourself and add all of your skills. This includes both on-stage and off-stage skills; which means audio engineers, promoters, teachers, and photographers all have a place in Plaze.
Whatever your niche, Plaze has thought of ways to plug it into the scene. Speaking of the scene, let's hop to the next tab.
My Scene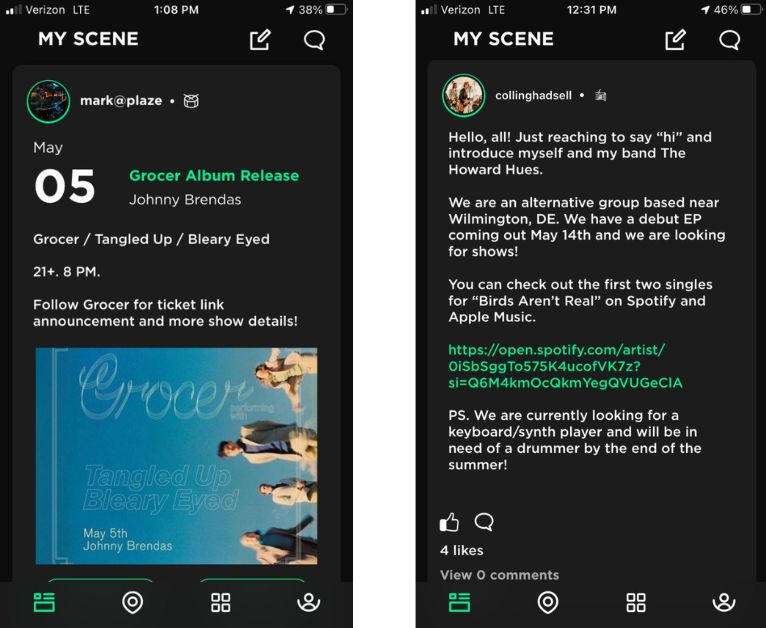 This function puts you in the same room as what's happening in your area. At all times. The page is split up into two subsections, both of which are very simply laid out: Show Posters and Community. These sections borrow a lot of the convenient aspects of Facebook or Reddit.
Show Posters, as its name suggests, is purely a feed for flyers. It's like an infinite scroll of calendar events for upcoming shows. You can interact with these the same way you would Facebook events, including RSVPs, comments, and likes.
Community is a collection of threads, not unlike Reddit, where people can post about any number of things. Want to promote an upcoming album release? Need a new drummer? Maybe you're a promoter in search of an opening act. Whatever your need, this section allows you the freedom to express it.
Anyone can make a show flyer or community post!
Map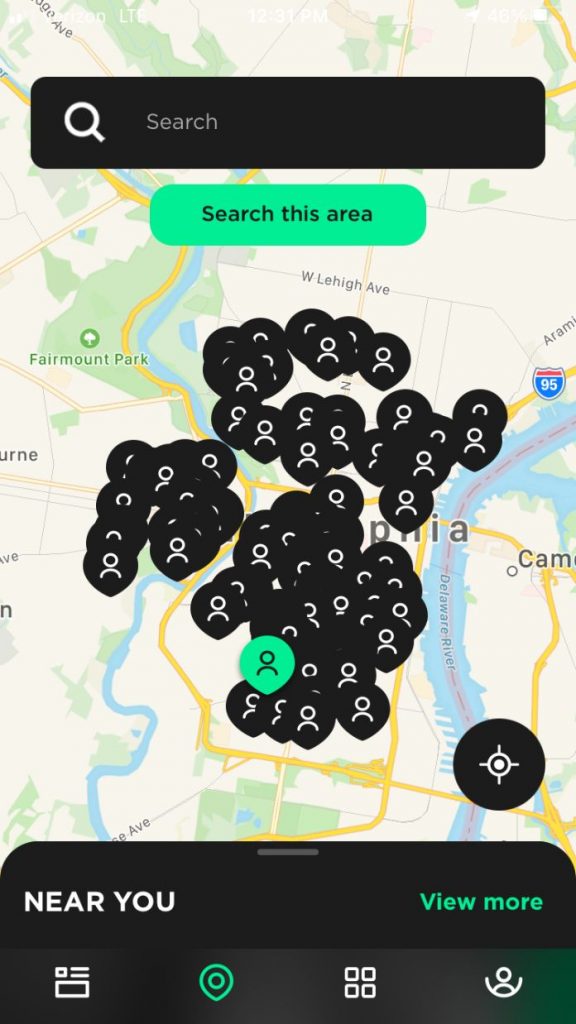 The map function essentially contextualizes people's profiles in a geographic layout. This is a cool feature, but its benefits are limited to showing exactly where each individual profile is. It's a helpful tool, nonetheless.
Explore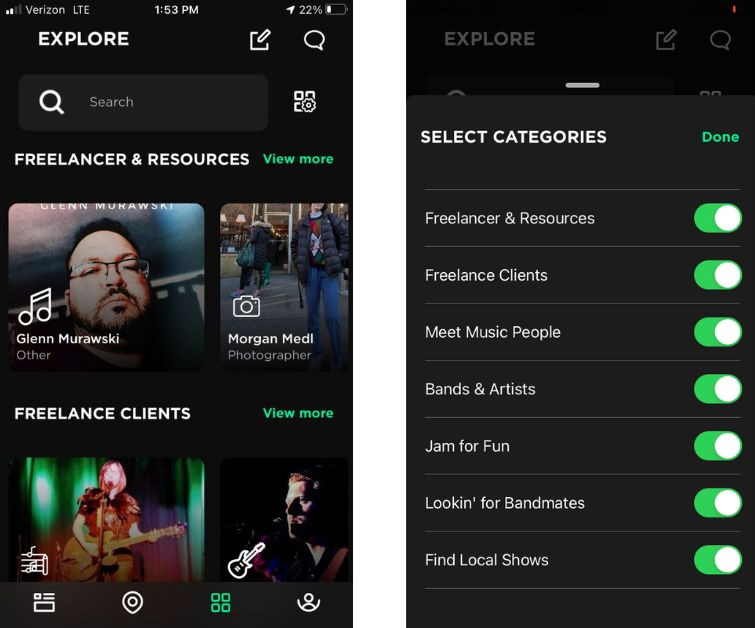 This page contains the meat and potatoes of the app. It provides full access to all other profiles on Plaze. A search bar at the top of the page offers a speedy look-up for specific people. Or you can scroll along casually, thumbing through profiles of Plaze users. (Plazers? Plazeers?)
To make it even more convenient, it splits up profiles into different categories based on each user's expressed intent. Here are some of the subsections: Freelance Clients, Lookin' For Bandmates, Jam For Fun, Find Local Shows, and Near You. It's as simple as sending a message. From there, you're free to discuss as you please! You can even curate your own feed, narrowing it down to your specific need.
Closing Thoughts: Is Plaze worth it?

Plaze offers an entirely free platform for exploring your scene. You stand to lose nothing, and the gains are immeasurable. it's not limited to musicians, either. Plaze is perfect for artist-designers, audio engineers, promoters, podcasters, videographers, and journalists. Every creative personality is capable of offering (and monetizing) their skills with this app.
The most inspiring part of Plaze is the way it injects a burst of democracy into an experience historically fraught with crossed arms, naysayers, and gatekeepers. Gone are the days of not being able to find the right band members. And never again will you be burdened with the task of having to cold message a show promoter on Instagram, only to be left on read time and time again.
I can speak from experience regarding the difficulties of finding something as seemingly common as a good photographer. You end up just asking a friend with a camera and, oftentimes, you're underwhelmed with the final product. With Plaze, freelancers are provided a large pool of potential clients and vice versa.
Just like every punk-rocker has a conversion story— a discovery of new, challenging, artistic integrity in the face of an otherwise bland, corporate landscape— so too may every DIY soul be converted into a Plaze-user (Plazite? Plazian? I hate this bit) and reimagine the possibilities of local art.
Even if they don't f*ck with Green Day.
The 8 Sexiest SaaS Companies of 2022 (So Far…)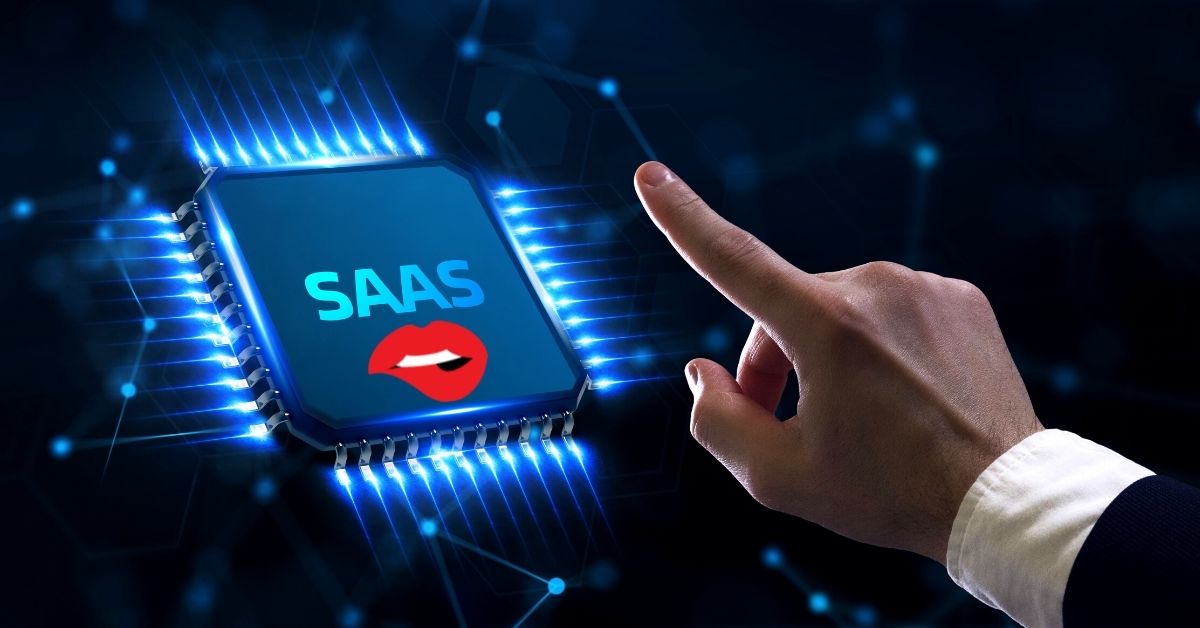 Did someone say, Sexy as a Service? No? Too bad. Because here at Owners' Magazine, we think SaaS are some of the sexiest services out there right now. The deeper society dives into the online world, the hotter SaaS gets. You can think of SaaS as a new kind of infrastructure, like roads and power, but on the internet.
Companies that are developing their own SaaS technology are building our future one digital brick at a time. To celebrate some of these companies, here is our list of the 8 Sexiest SaaS Companies of 2022.
So far… 😉
Nothing is sexier than quality VPN. This VPN service was founded in 2016 by the Swiss company Proton Technologies (the company behind ProtonMail). They tout a heightened focus on security, a free, no-ad version of their VPN, and a much faster speed as differentiators. In a September 2019 TechRadar review:
"ProtonVPN's network is small, and we had some performance issues during testing. Still, speeds are generally better than average, the apps are well-designed and we have to applaud any genuine VPN which offers a free, unlimited bandwidth plan."
ProtonVPN currently has 1,529 servers in 61 countries. They are available for Windows, MacOS, Android, and iOS.
You know what's not sexy? Not having all of your social media links in one place. Thanks to Linktree, that's no longer an annoyance. This freemium social media reference landing page was inspired by that very annoyance. It was reportedly created in six hours and had 3,000 users overnight.
In 2019, Linktree was included on CNBC's 'Upstart 100' list of "brightest, most intriguing, young startups promising to become the great companies of tomorrow."
You ever have a sexy tshirt idea but don't know where you can get it printed? Worry no more. Printify, founded in 2015, is a freemium printing platform for artists, entrepreneurs, and more who need to produce their designs on any material – apparel, wall art, home decor, accessories, tshirts, even tablecloths.
Tablecloths? That's ridiculous. Sign me up.
Sexy as it is, traveling is a real pain in the ass, no? Tripactions is a software-based solution to those ever-so-troublesome travel management issues. It's a cloud-based, one-stop-shop for business travel that allows companies to book hotels, flights, and accommodations with zero hassle.
Book trips, file receipts, modify reservations, track travel itineraries, chat with travel support agents, and reconcile expenses. Only thing that's missing is a selfie for the haters.
The feeling of designing the perfect design is one of the sexiest feelings out there. Shapr3D is a modeling app for iPad Pro that's way hotter than the competition. It's a free app – all modeling tools are included within the app itself. It's perfect for engineers, industrial designers, jewelry makers, 3D hobbyists, architects, and doodlers regardless of their experience in design.
The Computer-aided design (CAD) industry is expected to blow up in the next few years. So, might want to hop on the Shapr3D train.
If you want your work team to be at their sexiest, you might want to get ahold of Lokalise. This cloud-based localization and translation management system was designed primarily "for tech-driven teams managing iOS, Android apps, web, games, IoT or digital content, and software in general."
Lokalise is recognized for its "web-based collaborative editor, cross-platform projects and localization options, and plugins." This hot little app streamlines the translation and localization process and collaboration among developers, designers, translators, and project managers.
Zoom may be overdoing it, but Hopin is making video teleconferencing sexy again. Hopin has hosted over 80K events, working with organizers like United Nations, NATO, and Unilever.
There are customizable rooms and user experiences. That means that hosts can create a number of creative programming. You can hop from room to room like one would at a live exposition.
Not only that, but hosts will have access to a full suite of analytics to understand which events worked and which did not.
You can't get much sexier than some serious security, right? Recorded Future is an intelligence platform designed to provide active recommendations around security. They specialize in the collection, processing, analysis, and dissemination of threat intelligence.
By using their special patented machine learning and natural language processing methods to continuously collect and organize data from open web, dark web, and technical sources. These are the security kids you want on your side.
What do you think are the sexiest SaaS companies of 2022? Is there anyone we didn't include that you think you should have? Comment below and tell who you think should be included in our list of the Sexiest SaaS Companies of 2022.
Helix-Tower: Amazon's New Virginia' HQ2′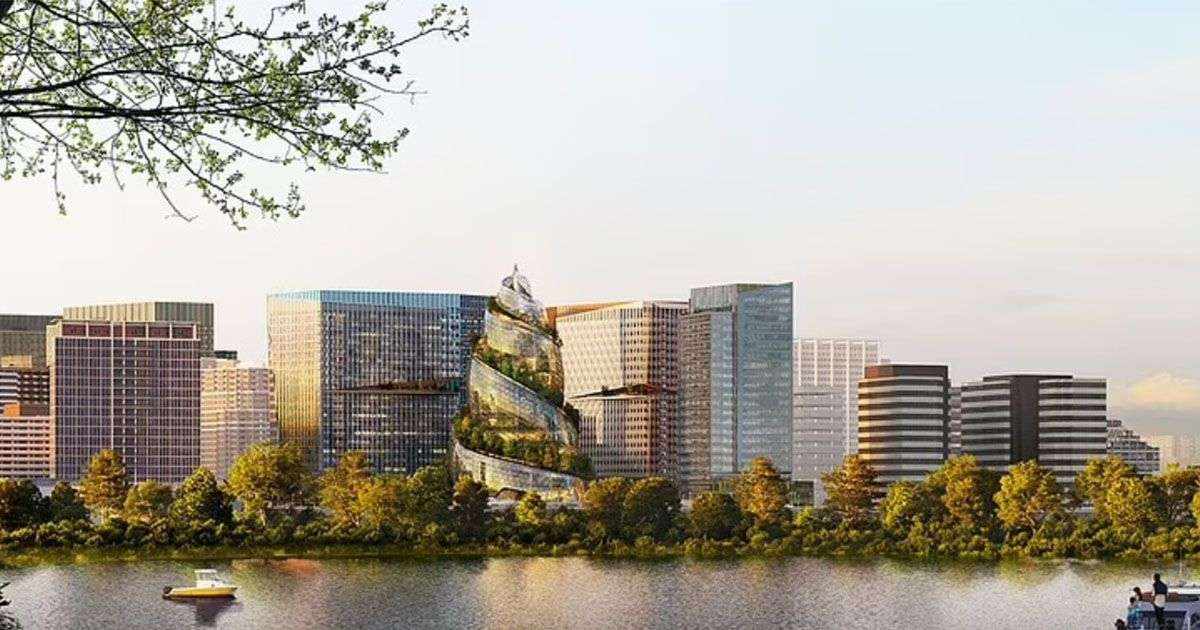 Here's the other Amazon forest! The multinational online shopping firm will build a helix-shaped tower dubbed Amazon Virginia HQ2. The proposed infrastructure is complete with tree-lined "mountain" visitors can visit during the weekends. Arlington officials recently approved the construction of the tall building.
According to a Daily Mail report, Amazon's second headquarters in Virginia will sit in the middle of the company's new $2.5-billion campus just across the River Potomac from Washington DC.  
The Arlington County Board unanimously approved the construction of the 350-foot-tall building. The NBBJ designed the building. NBBJ is an American global architecture, planning, and design firm with offices worldwide. 
Amazon Virginia HQ2 Will Dominate the Region's Skyline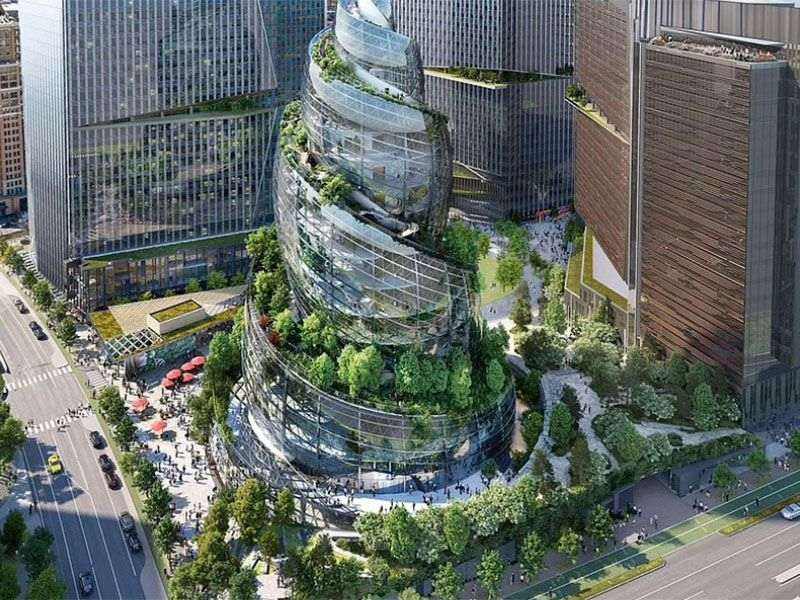 There's a law that prohibits skyscrapers within the District of Columbia. The Height of Buildings Act of 1910 was approved by the 61st United States Congress on June 1, 1910, to limit the heights of buildings in DC. It generally bans building heights along residential streets to 90 feet and along commercial corridors to the width of the street's right-of-way or avenue on which a building fronts, or a maximum of 130 feet, whichever is shorter.
The Amazon building will be one of the tallest structures in neighboring Arlington County. The Helix will dominate the region's skyline from some vantage points like no building other than the Washington Monument. The structure generally features a spiral hike around its exterior, lined with trees, allowing visitors to follow an encircling outdoor ramp around the edge of the building to its summit.
The proposed building was first launched by Amazon in February 2021 and is one of many large offices that the web giant on the site will construct.
It will be completed by 2025 and will welcome around 25,000 workers. Once fully operational, the campus will also include a separate park, a community high school, and multiple shops.
Amazon has claimed that the Helix will have its artist in residence and meeting space for the staff.
The online shopping leader's global headquarters is in Washington, with Virginia now set to become its second-most-important US base.
It spent years searching for a possible second headquarters, with multiple cities setting out its stall across the US.
Some even confirmed recommending amendments to local laws to simplify Amazon to settle and start doing business in the area. They did so, hoping that its presence would beef up their economies. 
Why New York City?
Amazon ultimately announced it had chosen New York City as its site in late 2018. It said it was planning to open a vast new base on Long Island City in Queens, just across the East River from Midtown Manhattan.That sparked fury from the cities that had lost out, who were angry that a metropolis already replete with jobs had landed yet another multinational firm.
Many New Yorkers were also angry and feared Amazon's presence would further gentrify a notorious city for its astronomical cost of living.
There were also fears from progressive lawmakers – including US Representative Alexandria Ocasio-Cortez – that the new Amazon Virginia HQ2 would price out poorer locals.
On Valentine's Day 2019, the firm announced it had withdrawn its bid for its New York headquarters and was instead concentrating on building its Arlington site, which was announced alongside the Long Island City deal.
Following the release of The Helix's design, people on the internet poke fun at its unusual structure, suggesting it resembles everything from soft-serve ice cream to a poop emoji to a Christmas tree and a cartoon turd.
NBBJ previously designed giant orb-shaped greenhouses for Amazon's US headquarters in Seattle.
New CEO Suspends Starbucks Share Buyback Program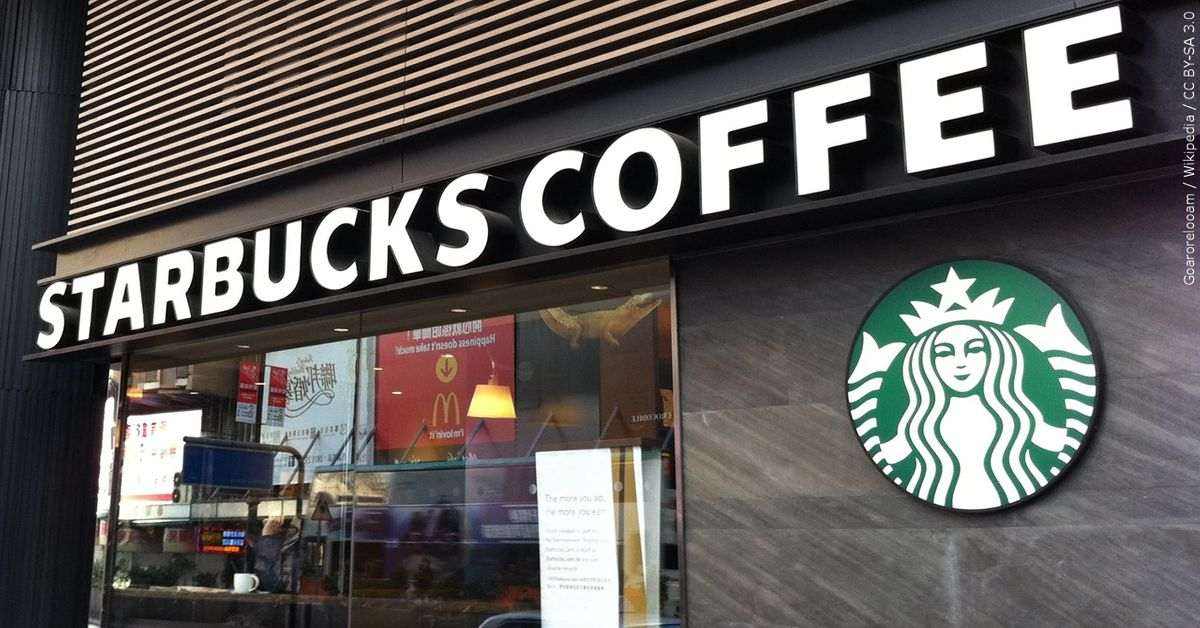 Starbucks announced big plans to lavish its shareholders with new rewards. The company announced it was reinstating the Starbucks share buyback program, promoting a $20 billion commitment in the next few years.
"While Starbucks' growth this year will not be linear, we are certain our strategy helps a profit-positive company today. And in the long run, it would create value for all stakeholders, partners, customers, and our shareholders," said Chief Financial Officer Rachel Ruggeri.
However, that plan was thrown out of the window when Howard Schultz assumed office as interim CEO on Monday, taking the company's reins for the third time.
Why Did CEO Howard Schultz Suspend The Starbucks Share Buyback Program?
Howard Schultz is suspending Starbucks' share buyback program, announcing on the first day of his third term as the US coffee chain's CEO. It means redirecting the capital to its stores and staff. The decision is a response to the growing unionization movement in Starbucks. Also, it could be attributed to the rising wage and commodity costs, potential threats due to its suspension of operations in Russia, and COVID- related lockdowns in China.
"This decision will help us invest more in our employees and our stores. It is the only way to create long-term value for all stakeholders," Schultz said.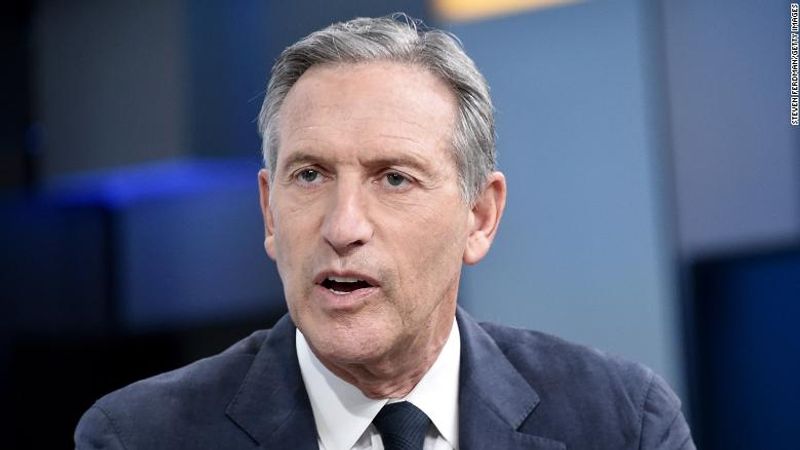 What happened? Share buybacks are under political observation after reaching an all-time high of $882 billion among S&P 500 companies in 2021. Giving cash to investors generally boosts share prices by reducing the number available. Still, critics say that money would be better spent on workers and other investments that can broaden the economy.
Last week, US President Joe Biden proposed new rules to curb the practice. However, a Starbucks spokesperson stated that the decision was not about the political climate. The decision to suspend Starbucks' share buyback program was solely a company's plan.
The other significant factor, then, is workers. Since December 2021, several Starbucks stores have unionized despite the company's plans. Schultz has tried to discourage workers from organizing unions, citing the importance of a "direct and shared relationship" with workers.
But at the height of the pandemic, employees who are fed up with long hours and health risks have more power than they used to. Job openings in the United States reached 11.3 million in February as companies struggled to hire and retain workers.
Last Friday, Amazon warehouse workers in Staten Island, New York City, voted to create the first US union in the tech giant's 27-year history.
In suspending the Starbucks share buyback program, Schultz hoped to set a different tone for his term. This would not be a company playing by Wall Street's rules but by Main Street. Shareholders would not be the company's primary stakeholders. Instead, Starbucks would work to make life better for its workers.
The statement was an apparent response to a growing unionization effort underway at almost 200 Starbucks stores around the country. It is part of an effort that has diminished its reputation as an employee-friendly company.
In this situation, generous share buybacks may be more challenging for management to defend, and boards like Starbucks may decide that money should go to staff instead. After all, stockholders had it pretty good during the pandemic.
Shares of Starbucks fell almost 3% in premarket trading on Monday. While they have dropped 22% so far this year, they gained 33% across 2020 and 2021.
"If Starbucks can afford to spend $20 billion on stock buybacks and dividends, it can afford a unionized workforce," Schultz said.