9 Mental Health Apps You Need To Check Out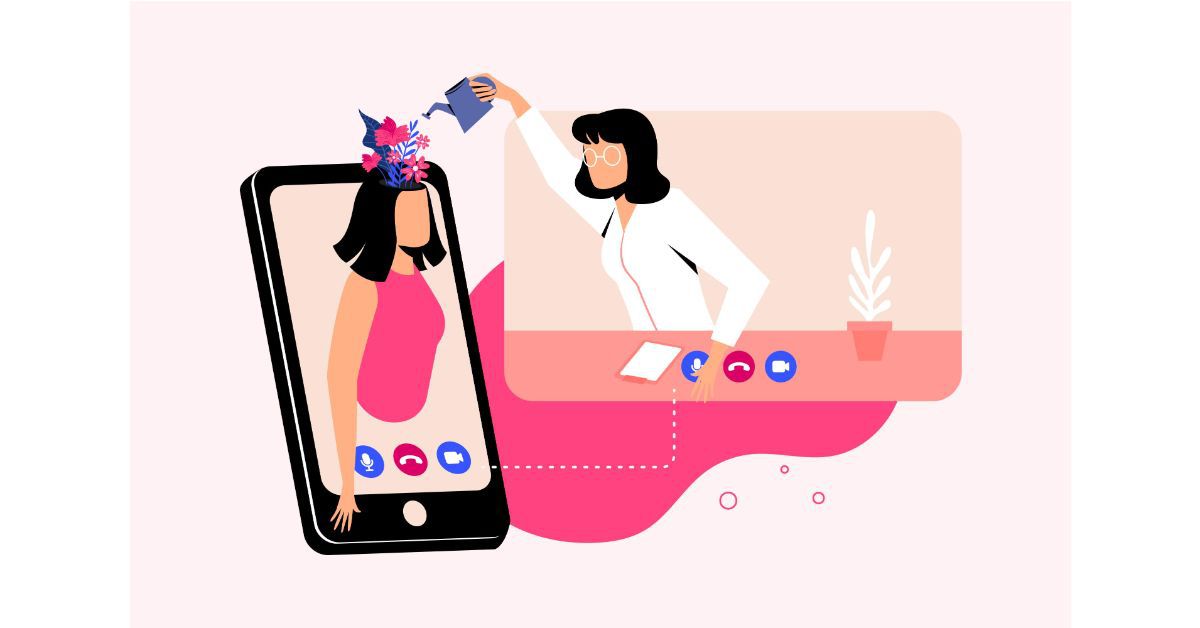 Everyone needs a mental health day, right? How about more than a day? How about a lifestyle change? Are there mental health apps for that?
Our mental health has never been more critical and, thankfully, never been taken more seriously. Once people eventually realized that taking care of your mental state is just as important as your physical health, more and more have finally taken the necessary steps to heal. One effective and convenient method of keeping your mental health on the up and up is an app.
Talkspace
Moodfit
MoodMission
Sanvello
Headspace
Happify
Shine
notOK
MoodKit
Here is the Coca-Cola of the mental health apps available. All you need to do is download the app, answer a few screening questions, pick your therapist, and then get to work. It's an incredibly intuitive app and makes the entire process (which can be very scary for people) totally nonthreatening.
Talkspace allows instant online chat, video, or phone with the therapist of your choice. No sitting in a waiting room, no sifting through lists of psychologists to see who accepts your insurance. Just pull out your phone and hit your therapist up for a healthy chat.
"For the most part, we liked Talkspace's sign-up process as it felt more personal, and we liked the opportunity to take a more direct role in choosing our therapists." – opencounseling.com
Voted Best Overall Mental Health App 2020 and 2021, Moodfit acknowledges that mental health is an extremely personal journey and that every patient requires a specified process. This app provides a customizable set of tools to make your mental health journey entirely your own.
The app works by allowing users to select daily goals to complete and an accompanying activity that helps complete that goal. You also have a mood journal, gratitude journal, meditation and breathing exercises, sleep and lifestyle trackers, and so much more. Anything you need to take detailed notes on your mental health state.
"This app literally feels like a miracle. 2 days into my 7 day free trial of the membership, I was sold. I can track my moods and sleep, check off daily goals (and set reminders to do them!), see trends over time and see how they correlate with other variables, record thought distortions and challenge them, ground myself back from a panic attack, practice daily gratitude, and more." – itskristint
Some of us need more convincing that taking care of your mental health is worth the effort. MoodMission provides evidence-based Missions to improve your health. For every answer the app gives there is scientifically-backed evidence to explain in full detail why it's an effective method of therapy.
"I realized that MoodMission would be useful for those times when I was in need of self-care but felt too busy or stressed to prioritize it. With this app, all I would need to do is take a few minutes out of my day no matter where I was." – oktotalk.com.au
Sanvello, originally named Pacifica, was originally designed for people struggling with depression and anxiety but has since expanded to be a full physical and mental health tracker. Like many of these apps, there are meditation exercises and mood trackers of sorts.
But, unlike the other apps, your therapist can have their own account as well. Patients can upload their information and therapists can keep track of it. This kind of collaboration between therapist and patient through an app allows for a more detailed, accurate, and measurable kind of therapy that only serves to help.
"[Sanvello] relies on mainstream respected psychological practices: cognitive-behavioral correcting of erroneous or unduly catastrophizing or insistent thinking, mindfulness, visualizations, self-tracking, goal-setting, and the option for peer support — all for free or, with the paid version, for less than a session or two of therapy." – Psychology Today
One aspect of mental health care is quieting your mind. Anyone with anxiety would scoff at the idea of a "quiet mind." But Headspace has tools and methods that can take even the most on-edge, anxious person and make them meditate like a Buddhist monk.
If you've never tried or even considered meditation, Headspace is a great way to start. It provides users with basic instructions on mindfulness and walks them through. More advanced meditators might find this a little repetitive as the app seems to focus mostly on beginners.
"Headspace is the best meditation app we tried. We think its more structured courses – which give you the experience of taking an in-person class, but one that you can do anywhere – will get beginning meditators started and help them maintain the habit. The app also offers short meditations for emergencies or the occasional random quiet moment. We prefer Headspace's design too, which includes a warm interface that has fun illustrations and a well-organized library of courses." – NYTimes
Taking care of your mental health doesn't have to be a depressing bore, it can be fun! Happify provides scientifically-based tasks and games that measure your emotional well-being. Think of Happify as a tool to help increase your happiness in a fun, engaging way!
Unlike a few of these other apps, Happify can be used for people as young as teenagers. Anyone who's dealt with a depressed teenager may want to take a look at Happify as a tool to help them out.
"Initially, I was skeptical about the use of Happify for my own personal use, but I enjoyed using this app. The features did seem too simple, but then I read the research behind each activity and found myself more engaged than I expected. My favorite part were activities which brought me forward to mindfulness." – Ellen Belluomini, Ph.D., MSW
Mental health journeys are undoubtedly personal. Shine knows this and aims to make your digital mental health experience as personalized as possible. With daily meditations aimed at people of all experiences, Shine helps you calm your anxiety effectively and personally.
Shine was inspired by the lack of mental health options for underserved communities such as women, POC and indigenous peoples, and LGBT communities. These are people who, more often than not, do not see themselves reflected in mental health efforts. And so, Shine was launched to be there for people who have felt pushed to the side or cannot find a therapist who can relate to their situations.
"Along with the audio tracks, Shine sends inspirational images and relevant educational articles through messaging. Shine also notifies the user daily for a check-in where the user types a gratitude list and self-care goal." – One Mind PsyberGuide
It's okay to not be okay. One of the most difficult parts of tackling your mental health issues is admitting to yourself and others that you are, in fact, not okay. notOK aims to make that part easy for you. Like a panic button, notOK hooks you up with some immediate support.
Like Talkspace, notOK connects you with someone amongst your friends and family that you trust to talk to. When you're having a hard time, all you need to do is push that button and whoever is in your circle will come quickly to support you.
"One important message I'd give to parents of teens and tweens who will use this app: choose that trusted circle of friends and family together. And if your child receives a request to be in the trusted circle, make sure they're committed (and prepared) to follow through if they receive an SOS alert." – Katie Etue, Cool Mom Tech
The one thing that you can't find in a standard First Aid Kit are tools to help your mind. That's where MoodKit steps in. This one of a kind app is designed to aid in your application of coping mechanisms in your mental health journey.
MoodKit, using four integrated tools, helps you work on bringing your mood up, identify and work on unhealthy habits or feelings, keep track of your progress with a 1-10 mood scale, and allow you to keep a journal of your progress for your own peace of mind.
"It's like having your own portable psychologist … packed with tools designed to improve not just your mood, but also your overall well-being."
Whatever you choose will be based entirely on your struggles, your situation, and your goals. What's critical is not necessarily which app you choose, but that you take your mental health as seriously as your physical health. There's absolutely no shame in being honest about mental difficulties. You're far better off taking that leap to better health than keeping it inside for fear of judgement.
Mental health matters, make sure you make yours matter.
How To Spot Financial Influencer Red Flags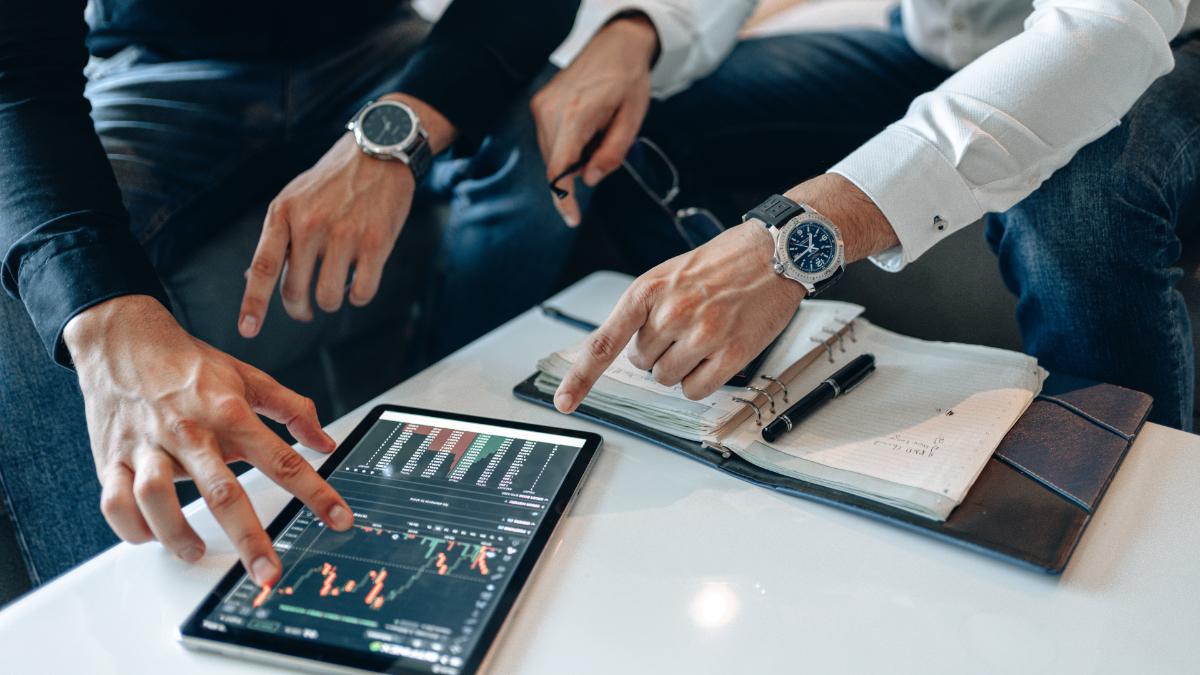 Nowadays, it's pretty easy to gather all types of information from the internet. One click and you can learn about almost anything online. That includes personal finance. And if people want to learn about personal finance, they look up to personal finance influencers.
Since personal finance is a serious and important issue, finding legitimate personal finance influencers is crucial so you don't fall prey to fake ones. So it's best to look out for financial influencer red flags. 
In this article, we'll dig deeper into what financial influencers do and the red flags to keep an eye on.
What do financial influencers do?
Financial influencers provide strategies and tips about how to handle money, investing, and other monetary-related topics. A financial influencer doesn't have to undertake official courses to become one. More often than not, they share tips and strategies based on the experiences they gain throughout the years of investing, trading, or dealing with finances.
A financial influencer may even share their personal experience in terms of growing their financial assets. As long as you have a proven track record of how you grew your finances, you can be classified as a financial influencer.
Financial influencers earn money in various ways. But to become an influencer, you have to earn considerable followership to attain trustworthiness. Moreover, credibility is also an essential aspect of being a financial influencer. So one has to accumulate social proof such as testimonials from the people they've helped, ratings from authoritative sites, and reviews from followers.
These influencers create a website where they can typically distribute content on anything finance. In most cases, influencers earn money from ads on their sites, sponsors, or affiliate marketing. Furthermore, financial influencers also offer their services by conducting one-on-one consultation sessions with clients for a fee.
Do financial influencers give tips for free?
Yes. Financial influencers start out by giving tips and strategies to grow your money for free. This way, they can gain followers, listeners, or subscribers. They distribute finance-related content such as blogs, podcasts, videos, ebooks, guides, whitepapers, PDF files, or even hold webinars.
The most common platforms to distribute financial-related content are:
Facebook
Instagram
YouTube
Reddit
TikTok
Twitter
LinkedIn
You may also find financial influencers in their element in various groups and forum websites such as Quora. And you can gain many tips and strategies from other people who pitch into the conversation.
5 Financial Influencer Red Flags to Watch Out For
As mentioned, it's essential to find legitimate financial influencers to learn valuable insight about money. So here are the top financial influencer red flags to watch out for.
1. Unproportioned number of followers and engagement
Buying Instagram followers is a huge thing on the platform nowadays. So before following a financial influencer, check out if there is an imbalance between the number of followers and quantitative amount of engagement. If the influencer has a million followers with only 1,000 or fewer likes on every post, that's a red flag.
2. No social proof
You should always consider credibility when selecting which financial influencers to follow. If you can't find social proof on any of their platforms, then it means the influencer hasn't lifted a finger to help anyone.
3. Hard selling
If you find that the influencer is always pushing for selling services or merch, consider it a red flag. A passionate financial influencer will prioritize helping others grow their money first before theirs.
4. Asking for upfront fees
As mentioned, when they're hard selling their services and asking for fees upfront, get one foot out the door immediately. These people want money from you above anything else.
5. Too-good-to-be-true promises
Sometimes, we fall prey to fake or too-good-to-be-true promises. Because of this, terms such as "guaranteed," "get rich quick," or "no fail" tend to spike up interest. However, there is no guarantee in the world of finance, so keep on searching for a legit influencer if you read terms like these.
Financial Guru Says Asking This One Question Will Help You Make Smart Financial Choices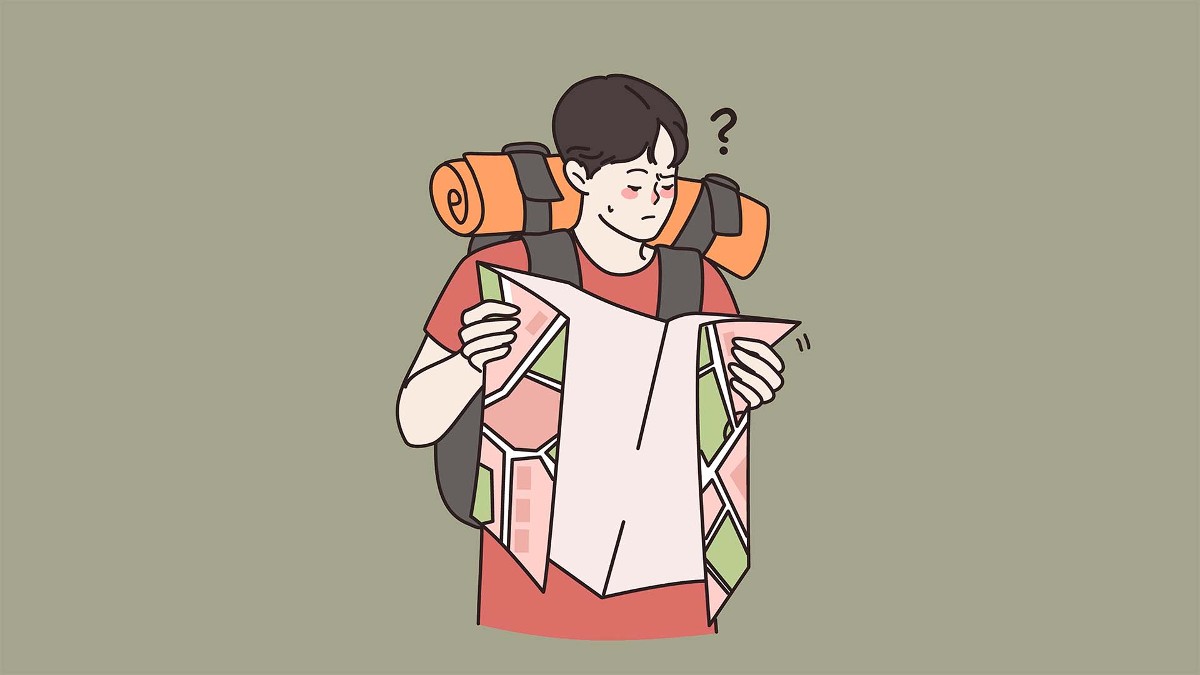 Financial guru Ramit Sethi explains doing this one essential thing before anything else to get your finances in check. He says you're not going anywhere if you don't map out and plan your journey. He teaches how to make smart financial choices that will keep your financial house in order. 
The era of technology has paved the way for fintech companies to help users transfer money conveniently and budget money properly. These days, there is no shortage of budgeting apps that range from free to premium services. Budgeting apps such as Mint, YNAB, PocketGuard, or Zeta could keep your finances in order.
Moreover, you can also find many resources about achieving long-term financial success and security. However, the author of I Will Teach You to Be Rich, Ramit Sethi, says that all these budget and financial apps won't work if you don't do one essential step. 
I Will Teach You to Be Rich explores the principles to manage your finances properly and gain control of your future. It details a six-week program that encourages people in their 20s and 30s to live a more fulfilling life with financial security. 
Getting your financial goals straight
The Cut's Charlotte Cowes interviews Ramit Sethi about financial planning. Sethi claims that people can get too confused about making money-related decisions. He says he gets more than 2,000 messages from people of various socioeconomic backgrounds and ages per day.
Most of these messages are queries about finances and how to gain control of it to live a comfortable life. Sethi says that most people don't know the definition of financial success. For example, when he asks clients what financial success is, they respond vaguely with no satisfying answers.
His clients' definition of financial success would often relate to being able to do whatever they want, getting out of debt, or having a million dollars. However, when pressed for reasons of how they came up with these, his clients couldn't answer.
More often than not, people think about taking control of their money after graduating from college, getting married, getting divorced, having children, or getting a new job. Sethi claims that this reckoning is due to external factors and never internal ones.
For instance, not many people wake up one day and say, "I want to regain control of my finances." Instead, it's always about these external events in one's life that pushes people to think about managing their money.
When this epiphany happens, most people who complain about personal finances probably have never read a book on personal finances. According to Sethi, the secret ingredient to achieving financial success is competence. You have to learn the ins and outs of the language of money. Unfortunately, money is talked about restrictively and unappealingly.
The ONLY one question to ask to improve personal finance
Sethi says that these vague answers might be for fear of not living a comfortable life or a sense of obligation. These answers don't motivate anyone from start to finish. But it's how you plan a creative vision that allows you to make smart financial choices. 
Let your dreams push you towards better money management. So before tackling the basics of financial planning, ask yourself this one question:
"What does the rich life look like to me?"
Sethi advises being more specific on your visions in life. The more detailed and sensory your responses are, the more precise the path to financial success.
Five Lessons Learned From A Financial Reporter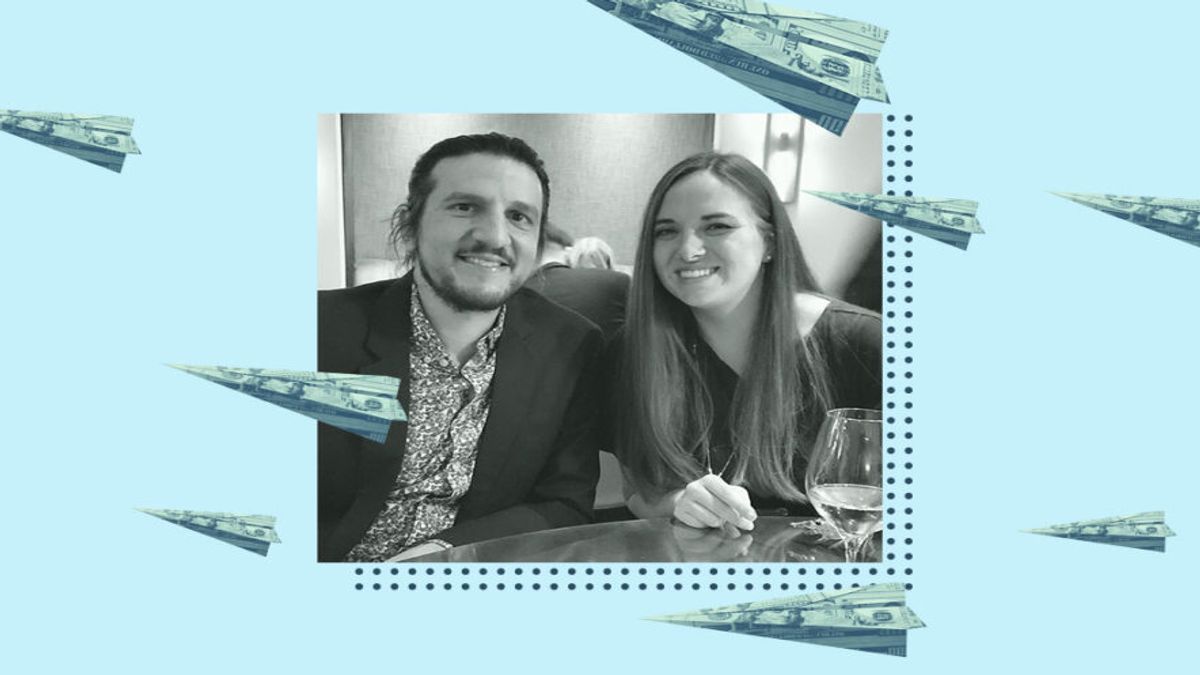 There is plenty of great personal advice out there. But how do you figure out whether or not it applies to you? Jason Stauffer, a NextAdvisor reporter, shares that there's no single tip or money hack that will instantly turn your life around. However, some principles can guide you towards achieving your goals. You will need to find a way to apply them to your unique status or situation. So, here are the best personal finance tips to use.
Five Best Personal Finance Tips By Jason Stauffer
1. Budgeting Is More Than Just Managing Money
Stauffer said that his budget was a personalized spreadsheet he constantly updated for many years. It was part of his dream of becoming a young Warren Buffet. However, that budget rarely helped him feel less stressed about money.
During his early stint at NextAdvisor, Stauffer discovered zero-based budgeting or ZBB. Once he and his wife started to apply the method, they started saving more and feeling less anxious about money. A reasonable budget should manage your expenses and your emotional relationship with money.
With ZBB, every money that comes in is assigned to a specific purpose. They allocated funds to pay for rent, cellphone, and other expenses. Aside from that, they also allot money for more than their current bills. This strategy helped them pay off student loans sooner than scheduled. 
ZBB also helped the couple build an emergency fund. For example, when their cat needed a $2,000 emergency surgery, they already have that amount available. Without sufficient emergency funds, it would have been a hindrance to their goals.
The zero-based budgeting app called You Need a Budget (YNAB) has effectively turned credit cards into debit cards.
If you want to explore ZBB, YNAB is a great place to start. But take note, the app is not free. There are lots of free or cheap ZBB templates available. And ZBB isn't the only budgeting approach that works. As you explore different budgeting methods, focus on why you want a budget.
2. Prioritize Income Over Expenses
Some people have paid off their mortgage in less than six years and settled six-figure sums of debt. One common factor for these success stories is they constantly find ways to make more money. They engage in side hustle businesses or find better-paying jobs. Still, having a budget that works is the first step towards achieving goals.
Stauffer also shared that they are expecting their first child, and it is as vital as ever to increase household income. His wife is considering a transition from freelance to a full-time world, which would provide a more stable income. From there, they might also explore other side hustle opportunities.
Starting a freelance or side hustle might not be as challenging as you perceive. Chances are you already have hobbies and talents you could utilize or develop to augment your income.
3. Learn To Negotiate
The idea of negotiating has always been overwhelming, but it's one of the best personal finance tips to use. In reality, dealing is usually as simple as asking for what you want. Thinking about a good offer sometimes includes offering something of value in return. 
Any method of negotiation is better than no negotiation at all. Find an approach that could assist you in doing it and become more comfortable. You could try making an indirect request and evaluate if it is easier for you.
4. Be Patient and Consistent
Transforming the status of your finances takes time. Almost all financial success stories are prefaced by a long learning period and establishing momentum. Whether learning to code before becoming a tech entrepreneur or saving up for a downpayment on a house or property, significant changes take time.
If you can only take small steps, focus on taking small steps. It can be not easy seeing how fast everyone else moves or progresses. What's not seen is how much time it took them to develop the speed you're seeing.
5. Future Homeowners: Ask About a Zero Mortgage
The most overlooked strategy Stauffer encountered for reducing your mortgage cost is to ask for lender credits instead of a higher interest rate. The credits would be used to settle the loan fee portion of your closing costs in this situation. With a zero-cost mortgage, you'd be paying a reduced amount every time you buy a home or refinance.
When researching lenders, always ask if they have a zero-cost loan option. Then, compare your options and see which one applies to you.