Pharma Hacker Michael Laufer Introduces the EpiPencil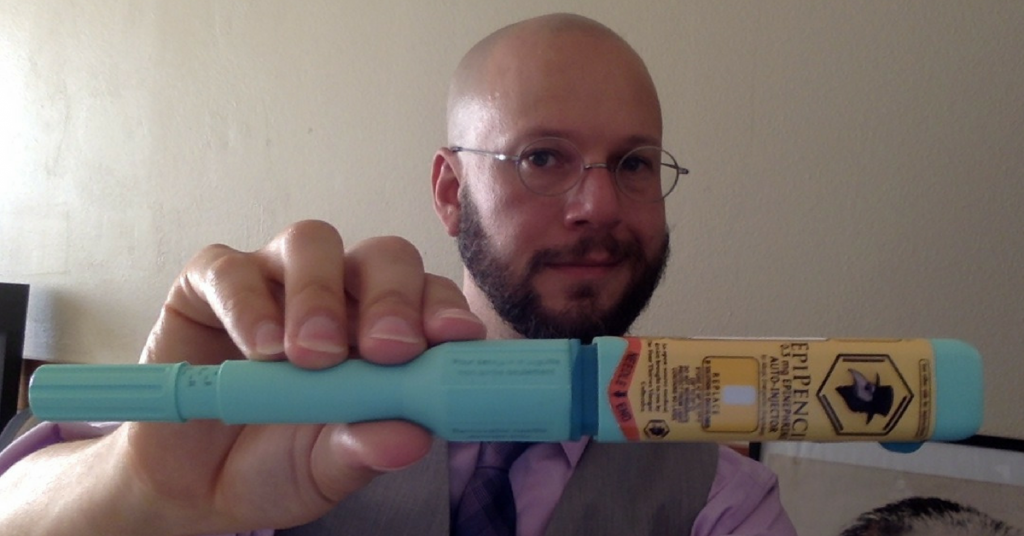 Allergy season just got much worse with the outrageous price hike of the EpiPen. What use to be an affordable remedy to a life-threatening situation is now the cause of outrage amongst consumers. The cost of the EpiPen has soared 400 percent since 2008, and today's cost is an estimated $600 for a 2-pack. The manufacturer, Mylan, has been

accused of price gouging and using their monopoly to exploit the need for this life-saving medication for profit. Since news broke about the exorbitant rise in price, allergy sufferers have been looking for alternate solutions for medication.
In an exclusive interview with Michael Laufer for Owner's Magazine, he explained the importance of access to medicine for all. He is the man behind Four Thieves Vinegar, the team on a mission to provide ways for individuals to produce their own medicine. The group created the automated lab reactor, made from off-the-shelf parts that you can put together at home. It has an open lab structure, where people order and manufacture their own drugs. Michael hopes that it is a stepping stone for other ways that people can take charge of their own health. He asks the question, "What is it that makes us human? The body and mind." He believes that people should be able to take care of their body and mind as they see fit. It gives a greater sense of freedom, especially when it comes to managing your own health.Michael Laufer is a Mathematician, and a professor at Menlo College located in Silicon Valley. His students are proud to be close to something revolutionary, the EpiPencil, an inexpensive device that is used to self-inject epinephrine. The epinephrine itself will require a prescription from a doctor. However, with $30 in materials, which include an auto-injector, syringe, and hypodermic needle, it is fairly easy to DIY at home. Michael provided links and instructions for assembly, making it easier than ever to access life-saving medication at an affordable price.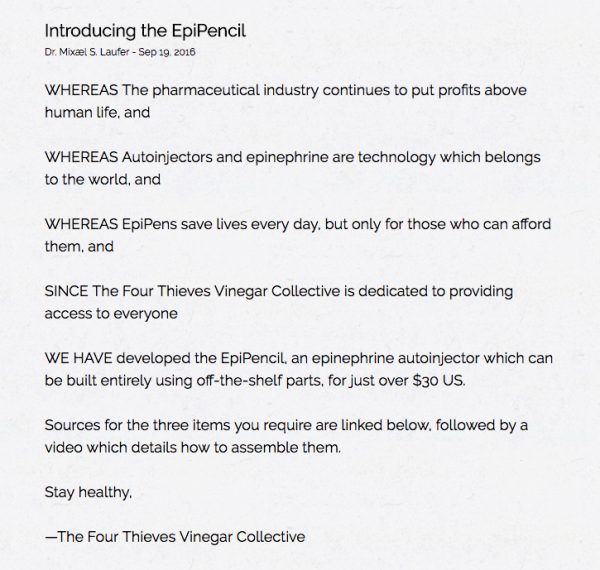 His fight for human rights began 10 years ago and has continued ever since. Michael Laufer made a visit to El Salvador and was shocked to learn that they ran out of birth control. It is a fairly simple drug, and he considered setting up shop to create it. That was how everything began. Michael Laufer hopes to release a beta stage automatic lab reactor within the year. The challenge is for people to look at it as the next big thing, like how we looked at computers years ago. He believes that the automatic lab reactor will provide individual freedoms in the future. It should bypass skill level and be controlled by a mechanism. It utilizes chemical pathways with wider margin for error.

Today, Michael Laufer is growing his team, looking for chemists and underwriters. Four Thieves Vinegar is growing slowly, breaking down barriers put up by big pharma. The EpiPencil is only the beginning of what's to come. Michael Laufer's fight for human rights will continue, helping people put their lives in their own hands.
Justin Wu: 5 Tips for Branding Your Business Online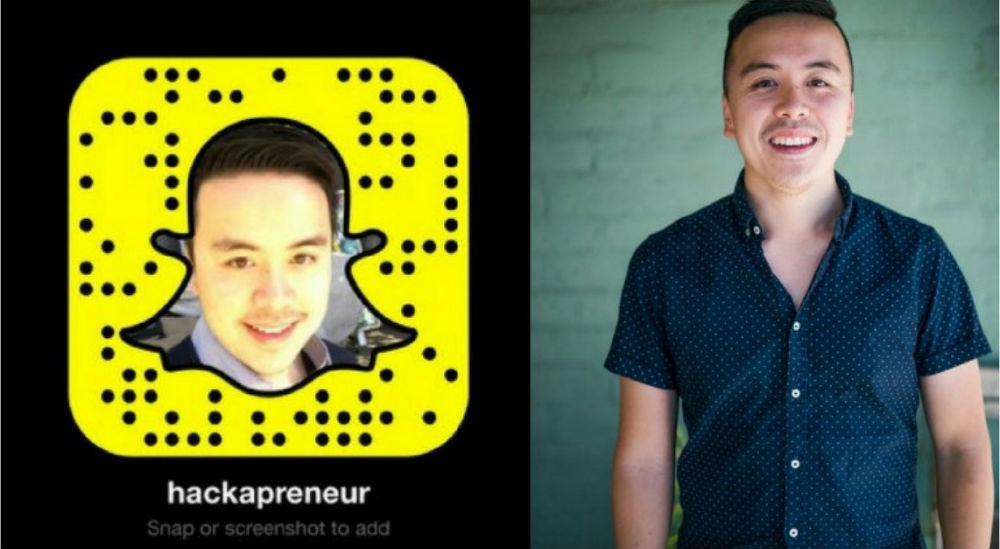 From someone who breathes social media, I came across an interesting blog. In that, I've learned that social media isn't just for the use of entertainment.

Since each social platform has the potential to help grow your business, Justin Wu, founder of Growth.ly, teaches others how to navigate their way through as an entrepreneur online. As an Instinctual developer, Justin Wu possesses skills in growth hacking to information architecture. Starting off on Snapchat and Instagram, he is also an expert in the field of various social channels. Justin snapchats religiously to help other entrepreneurs conveniently reach their goals. In order to pick up all of the skill-sets of an entrepreneur, the most effective way is to hack the system. Or as he brands it on his snapchat username, be a hackapreneur.In his own marketing agency, Growth.ly heavily focuses on different marketing tunnels and how each channel matters to your business. In trusted knowledge on social media and marketing, Justin is able to spread his entrepreneurial skill-sets to others. Since startups are rapidly growing more lost and confused, Justin Wu provides tips on helping entrepreneurs brand their business online. Here are 5 tips from Justin Wu for branding your business online.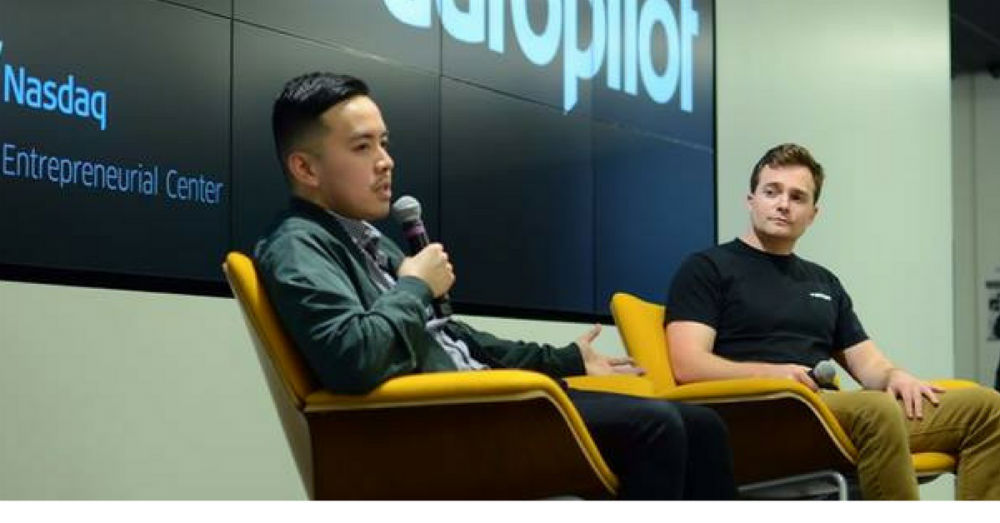 Be comfortable in front of the camera
Interacting through the camera may be uncomfortable, especially with your face in the front and how you're speaking to a fake audience. Regardless, Snapchat is still all live and on the spot. Through force, the task will then become routinely. These set of skills should already exist with an entrepreneur's ability to adapt. As times change, so should you.
Chose the right platform
If some devices don't align well with your business, there are other platforms to acquire. Instagram is the easiest way to get discovered. Snapchat is far more difficult to brand, with the limited time offered to record and the immediate execution of the video for instant feedback. There are also other platforms that exists that you may not know about. To get a better understanding of what you're putting yourself in, explore and get familiar with the new environment. Know where it's best to brand your business.
Don't be stubborn, remember long-term vision
Don't be married to an idea. Let's just say, perhaps you don't go on YouTube, or you don't regularly check Facebook, your relationship with these platforms may influence how much you think their worth is. From your perceptual stigma, you may not think to brand yourself on these devices. The issue here is, your encounter with these different sources can't counter play on how you plan to expose your business content. If you want the best for your business and to get more customers, don't chase them. The customers are the main focus of your business, rather than chasing them, it's simpler to be meeting them where they are and engage in proper contact.
Collaborate
In Justin Wu's work with Samsung and Intel, he strongly pushes for collaboration opportunities. For his other company, Sidevision, it can be tracked by the Warner Bros. The Warner Bros have invested in the company and agreed to take over. This vision to the public gives a positive look to you, making it seem like your connections are strong with experts. Rather than that, collaboration allows ideas to exchange. Everyone has knowledge and skills in different cases, but having the chance to expand your brand to another realm is an opportunity to take up. Taking in more fans is the goal here.
Figure out how to create content
Everybody seeks beauty, and with social media always pushing out visual content, your business needs to develop an advantage. By possessing skills in visuals, the aesthetics will do all of the talking to keep your ideal customers stay. In skills such as photography, your content will attract a wide variety of different people. The simplest way to gain attraction, through the peripheral route of persuasion.
Q&A With Wen-Jay Ying: Founder Of Local Roots NYC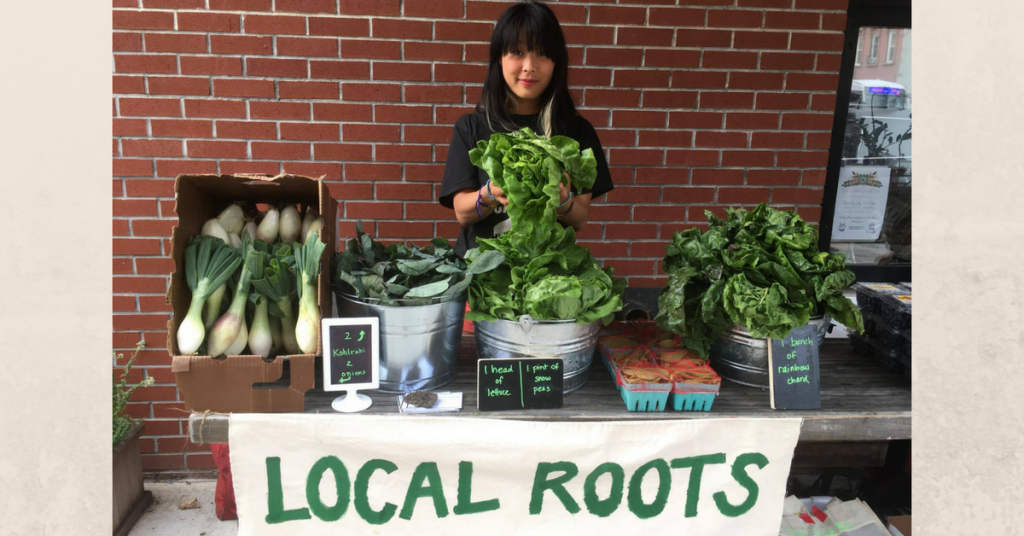 I met Wen-Jay a couple months back after stumbling into a Sustainability Commerce Popup Conference in Williamsburg.  She was among an eclectic panel of speakers that day who's company missions were not only vivid with green priority, but also deeply rooted into the fabric of their local communities. Her company,
Local Roots NYC
provides New Yorkers with a access to goods and produce from a network of local farmers (local meaning that their supplier's operations happen within a 250 mile radius).  It's a subscription based membership where you can sign up for different seasons, each having a variety of different seasonal foods.  Throughout the city are different "markets" where your allotted order is ready for pickup.  What's awesome about Local Roots is that their markets don't just happen anywhere, they happen at your favorite cafe or dive bar right in the heart of your local New York community.Local Roots NYC has been in operation for six years, with over 25 market sites, and over 750 members.  When meeting up with Wen-Jay at one of her market locations set up outside of a cute Brooklyn cafe, I got an overwhelmingly inclusive community vibe.  Toddlers were running around, and Local Roots members came to grab their goods while also inviting me to their yoga class later that day... I felt right at home! Here's some things we talked about that day:
How'd you come up with the idea for Local Roots?
I wanted to find a better, more social way to connect people and their communities to local farmers.  Creating Local Roots was my solution to the gap between farm to table.  Not only does it support local farmers but also the local businesses that we symbiotically partner with for our markets.
What makes this different than meal kits or other food delivery systems?
Having markets not only encourages the social aspect to shopping with us, but also greatly reduces waste.  When you order a food kit or have groceries delivered they tend to come with an excessive amount of packaging.  At are local market locations you can bring your own reusables and stop it at your favorite bar for a drink all at the same time.
How does your company take sustainability into account?
Each of our farmers practice different levels of sustainability.  Kindness to animals and to the land are extremely important to us.  Our vegetables are either Certified Naturally Grown, a grassroots alternative to the USDA's National Organic Program, or USDA Certified Organic . While the standards and the labels are the same – organic – the USDA Organic Program favors medium to big-sized farmers, and the
Certified Naturally Grown
program is better suited for small farmers. The Certified Naturally Grown label was created in 2002 in response to the USDA labeling, which is expensive in terms of time (paperwork per crop) and application fees. The Certified Naturally Grown program has farmers review fellow CNG farmers and prioritizes the exchange of feedback and ideas for growth.  More info on each of our famers can be found on our 
Farm page
 if you want to check it out.
So far what has been your favorite part of starting this company?
We've been running for over six years now.  In this time I've had customers become friends.  I've seen them get married and have babies, and I've seen those babies grow up on Local Roots produce.  Now these kids are almost three and they know so much more about their farmers and where their food comes from.  Not many other three year old kids are that connected to their food and how it grows! This makes me extremely happy and proud.
Leading Ladies In Tech: Caitlin Clark Zigmond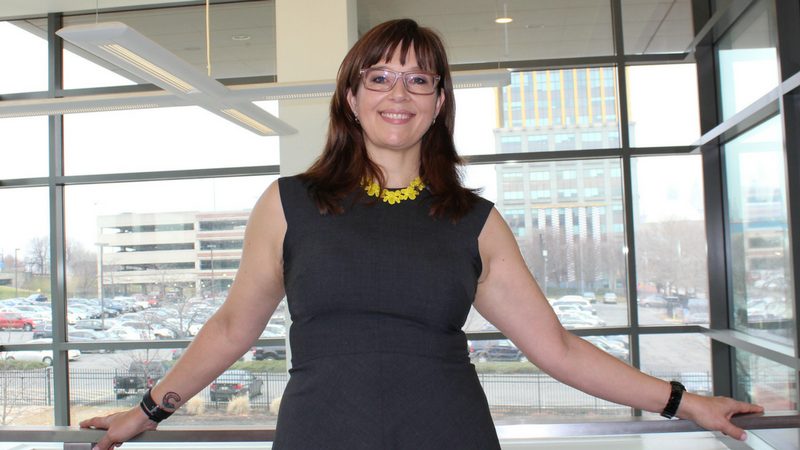 Caitlin Clark Zigmond is the Vice President of Product Management at CoreDial. She shares her experience of over 30 years where she has worked with numerous companies under several different capacities. She started out in Hi-Tech as the Director of operations working for a company that built precision hot stages in science and industry, which involved working with one of the first windows based research pieces of equipment. From there, Caitlin decided that she wanted to become an entrepreneur and started her own catering business. Growing up, she cooked at home as both her parents were working, and that influenced her first business. She bought a company with just four employees and grew it to the third largest company in Boulder, Colorado. Caitlin gave up the business to start a family with her partner. Over the next few years, she went from being the first Product Manager for New Global Telecom (NGT), to Product Lead for Hosted PBX, then Advanced Voice at Comcast who acquired Hosted PBX, and finally to CoreDial.

Caitlin spoke about the hurdles she had to face in the workplace and managing a work/life balance. Ruth Bader of the Supreme Court is her female role model because of how she has consistently broken down barriers throughout her career while maintaining a true level of professionalism. Though she's faced immense challenges and a heavy degree of sexism for her role in a previously all-male space, she has a fierce dedication to equality. Caitlin said it reminds her to connect to all those around her, whether it's family or a more professional setting. As Caitlin says, "Be open to new things and stay strong on your life's journey."