Owner's Mag: Fomox Backpack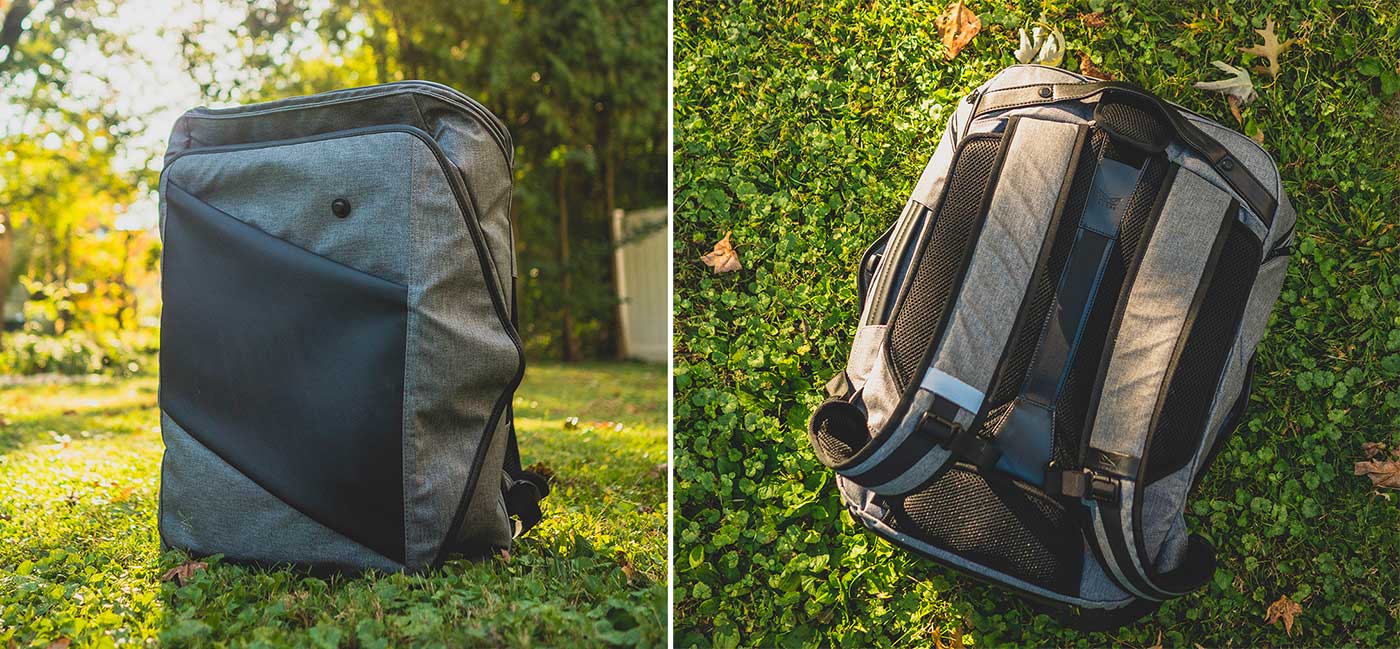 Nothing can beat a trusty backpack companion when you're out and about. Whether you're hiking on off-the-beaten tracks, wandering in the big city bustle, or walking your way to work, a functional backpack can make the journey enjoyable. And here comes the Fomox Backpack. The first-ever backpack that genuinely cares about the owner's dilemma in carrying heavy loads for extended periods. Finally, you can savor every moment of your trip because of the Fomox V-Pack!
This Fomox Backpack review will make your backpack shopping worth your while, so read on.
Fomox V-Pack: An All-Around Travel Buddy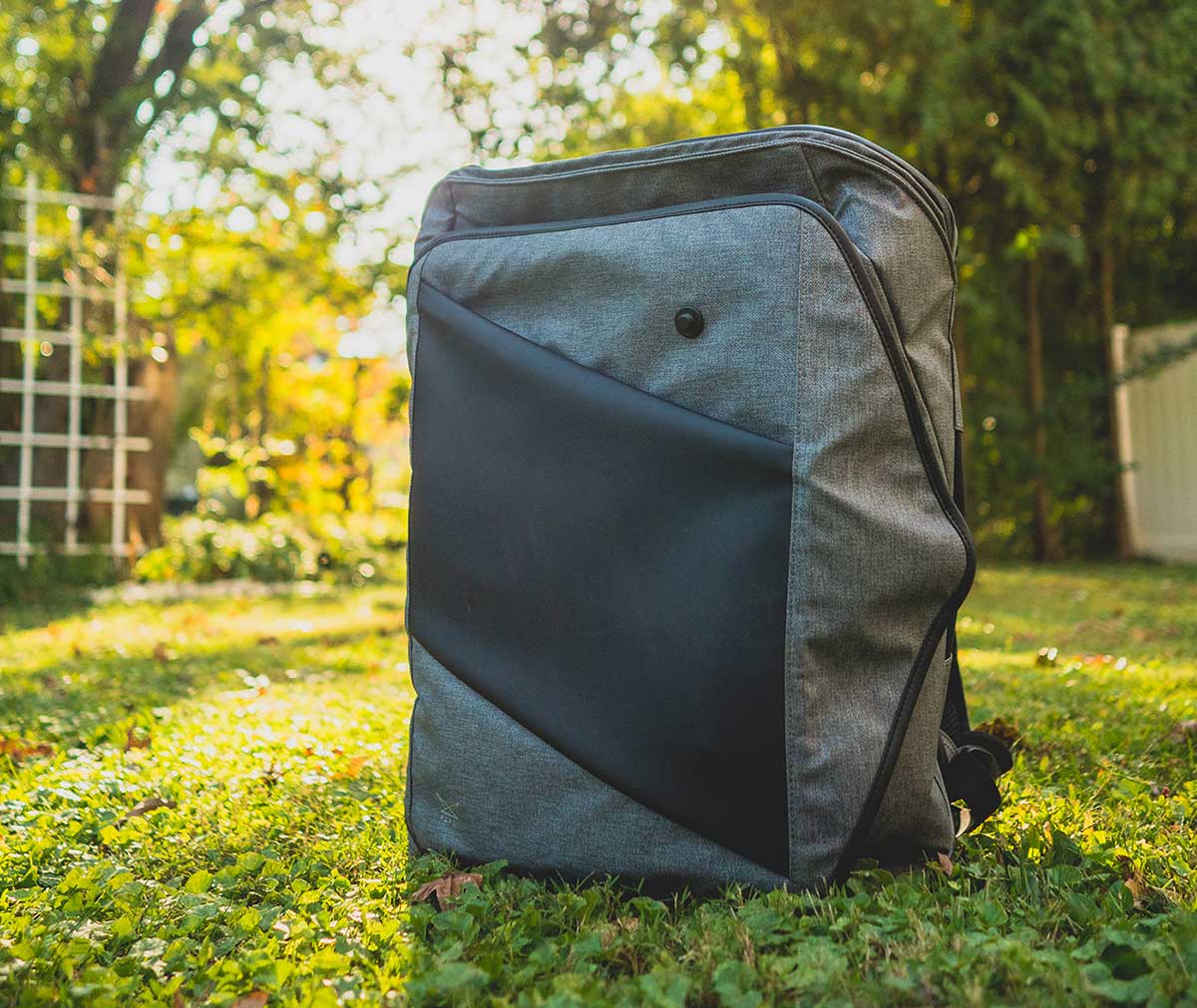 We've searched high and low for the best backpack in the market. But who would've known that this product with ongoing crowdfunding will be the answer to all our problems? Although there's nothing in the world we want to do except travel or spend time in the outdoors, it can take its toll on us. The burden of carrying a heavy load can cause back, shoulder, and neck strains, sweaty backs, lower back discomfort, and accessibility inconvenience.
With the Fomox Backpack's design and functionality, you can say goodbye to uncomfortable short trips, hikes, or backpacking travels! Looking at the Fomox V-Pack at first glance, you may think the minimalistic design won't do much. However, the simple and straightforward aesthetics, coupled with a broad range of features, are what make this backpack one of a kind.
Well-Cushioned Shoulder Straps
Heavy bags can cause strain on our shoulders when we lug them around. Although other bags have shoulder strap cushions as well, the Fomox Backpack's cushions are way better. They are state-of-the-art decompression, cushioned shoulder straps that prevent the weight from bearing down on your shoulders. This avoids future neck and shoulder pains after carrying the Fomox V-Pack around for a long time.
Instead, it soothes your shoulders by taking the burden off it, leaving them relaxed the entire journey. These unique air cushions can undoubtedly make your trips more pleasurable.
Ventilating Back System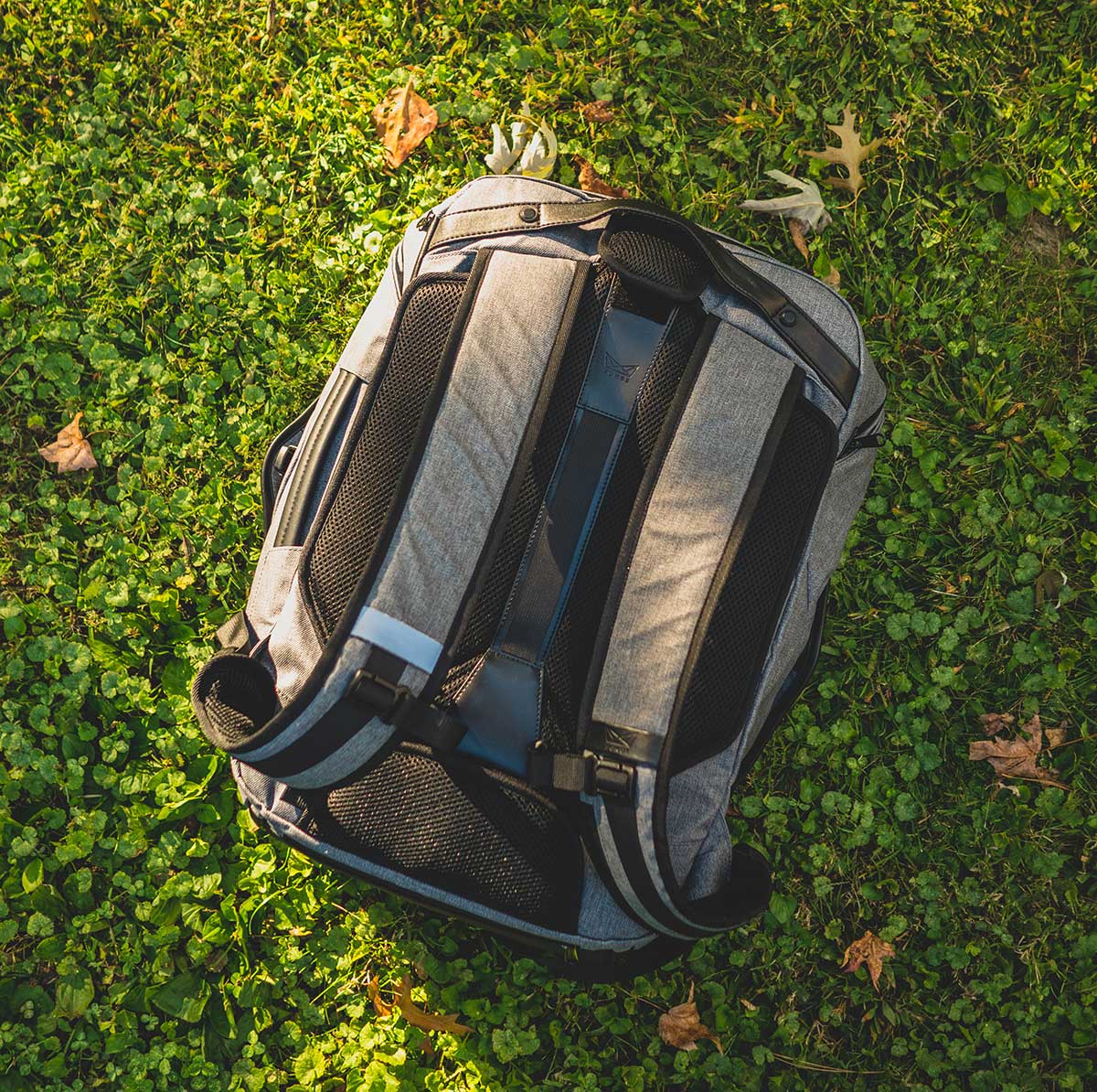 Sweating is inevitable whether you're toiling in fieldwork or enjoying the scenery in the mountains. And most employees and travelers have accepted this by just letting it slide. Instead of changing backpacks, they let the enjoyment of their activities compensate for the hassle of sweaty backs and shirts. But what if we told you the Fomox V-Pack is the be-all and end-all to prevent sweaty backs?
Yes, you heard us! Because the Fomox Backpack is equipped with a replaceable ventilating carrying back pad, you'll never have to experience that disgusting, sweaty feel while traveling. So in between your meandering in campsites, trails, mountains, beaches, or metropolitan cities, air flows quite seamlessly through the ventilating back pad system. Never even bother changing your shirt after walking or hiking for hours on end!
Waterproof Design
A good backpack can withstand all the various seasonal elements. And one element that can ruin your trip and morale is a heavy downpour. Rain can wreak havoc on your valuables, especially when unprotected by an unreliable backpack. The Fomox V-Pack designers have thoughtfully created this masterpiece with the owners in mind. Hence, this bag comes with a waterproof 600D Twill PU-covered material in tandem with water-resistant zippers as well. This ensures that every time a downpour surprises you during your trips, it's not going to rain on your parade!
RFID Blocking System
With how technology is progressing nowadays, it can be difficult protecting sensitive information when you're in unfamiliar locations. RFID or radio-frequency identification can access confidential information via wireless technology.
You might not appreciate this now, but the Fomox Backpack comes with an RFID blocking pocket. This is extremely beneficial, especially if there are RFID chips and scanners around that can transmit information from your gadgets. You can now stroll in technologically-advanced cities without having to worry about cybersecurity hacks and threats!
Multipurpose Compartments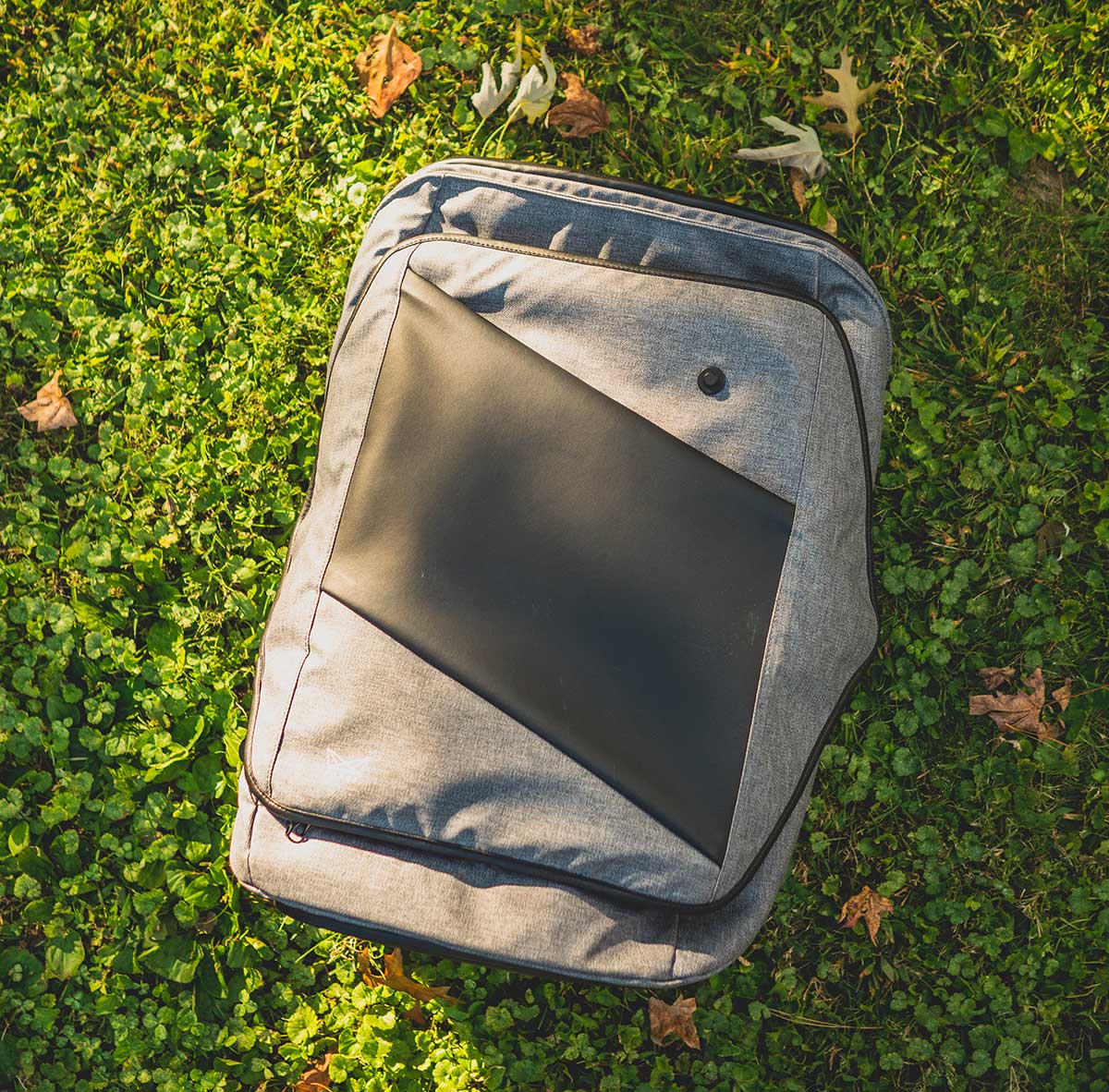 The Fomox V-pack isn't only designed to carry your camping essentials during your 3-day trips. This utilitarian backpack is also fit for everyday use like going to the office or attending seminars and conferences. It can carry a whole array of office or nonoffice items. With the Fomox Backpack, you'll get a computer compartment, a camera bag, easy-access opening, and a shoe compartment. If that's not convenient enough, you also get a wash bag to segregate your dirty and clean clothes.
Last but not least, having to access the main compartment is made more comfortable with the Fomox V-Pack. No more tirelessly rummaging your backpack for your camera when you want to take a quick snap. Easy access to the main compartment lets you grab what you need in an instant!
Grab the Fomox V-Pack Backpack at 50% Off
With a pre-selling price of $199, you'll get all these features with an aesthetic design that's made to last. If you buy the Fomox Backpack now, you get 50 percent off and own one of these for $99. If you've been looking for an everyday companion that's functional and reliable, the Fomox V-Pack won't let you down.
The Ultimate Gift Guide For Entrepreneurs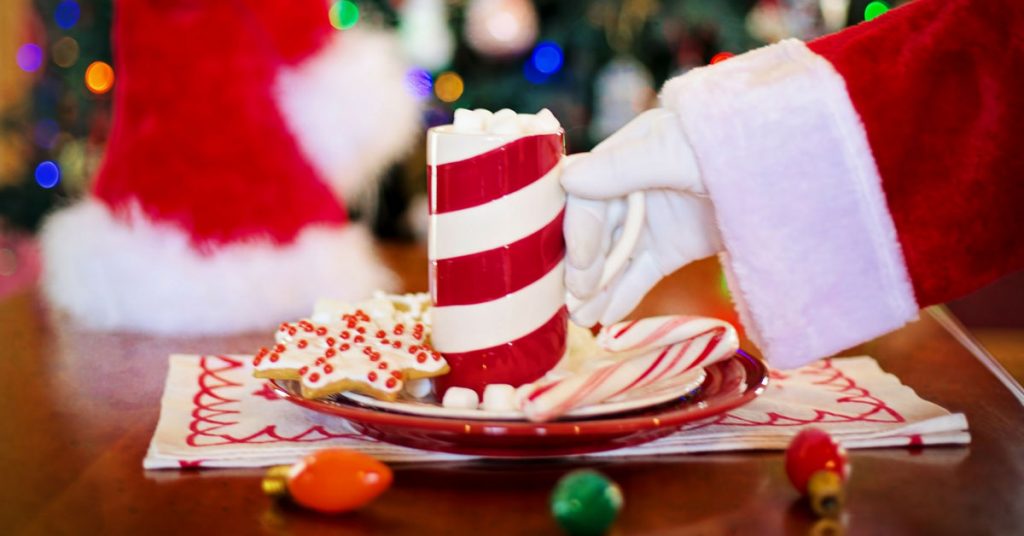 Here's a guide if you're seeking a gift for entrepreneurs in your life. The entrepreneur in your life is always pushing to be the best. This holiday, you can get them a present that will assist them in their venture. You can always take a look at the hottest technology this year, or perhaps you want to get them something for their pet. Whatever it may be, you'll be helping them enhance their lifestyle. The average entrepreneur is working every waking moment, growing their personal brand and building their business. We put together a Holiday Gift Guide that will help the entrepreneur in your life crush it.
Hyper Chiller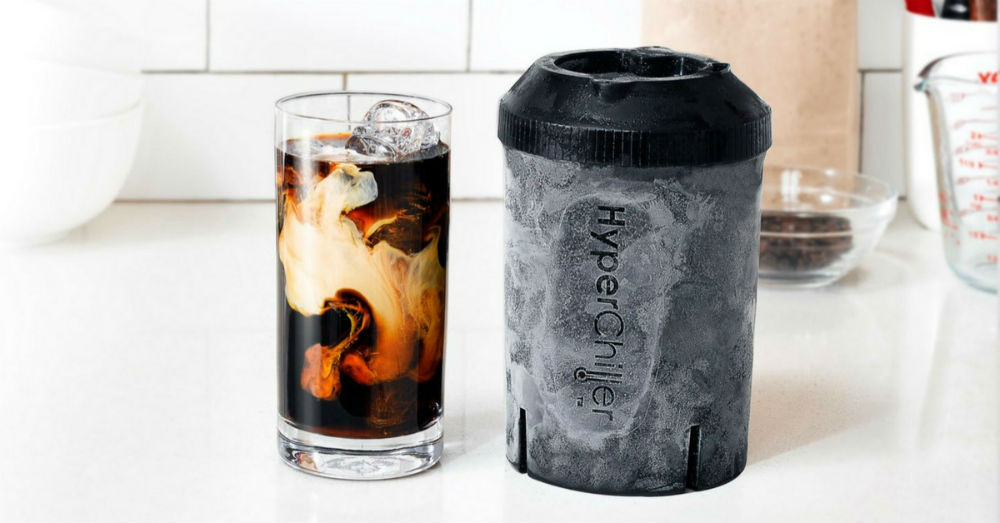 Have you ever wanted a cold beverage, but don't have the patience to wait an hour for your drink to chill? Hyper Chiller can fix that problem in one minute. It has a multi-chamber design that chills anything from wine, coffee, tea, or even shots without any dilution. This gift is bound to be frequently used and become a house favorite.
Travel Halo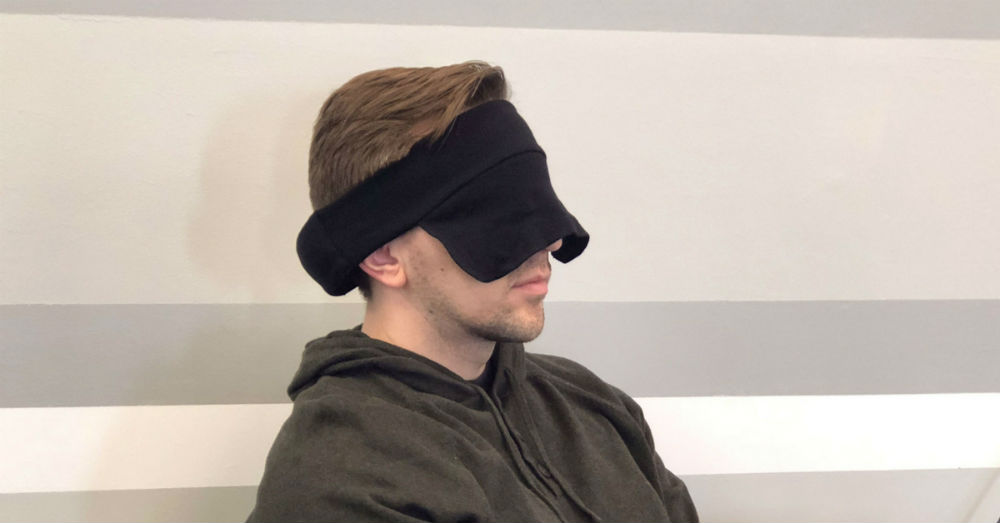 Perfect for the frequent traveler, the Travel Halo allows you to sleep comfortably no matter where you are. It's a less clunky alternative to the standard airplane neck pillow and is made to prevent your head from rolling while it's on. It is compact enough to fit into a carry-on, so you don't have to worry about space in your luggage.
Bellroy Notebook Cover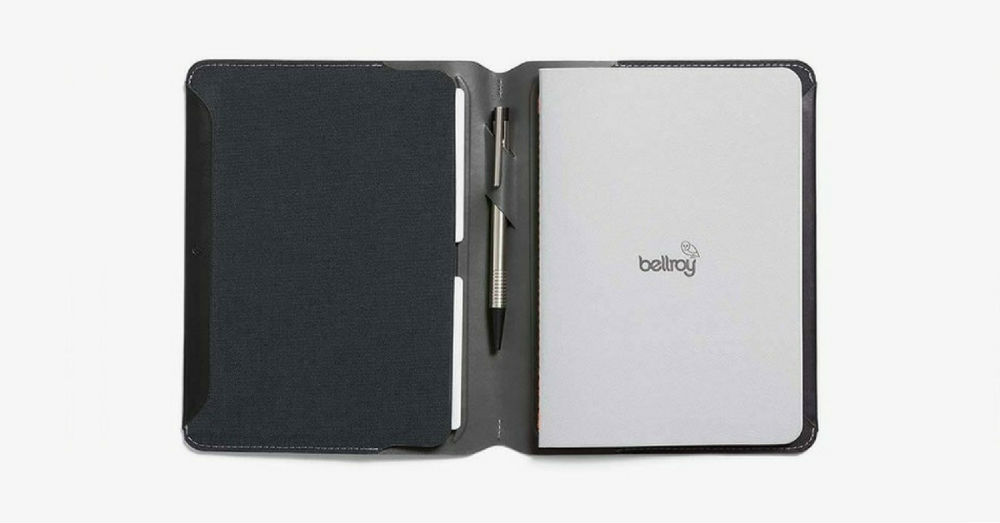 Another great gift for entrepreneurs. Do you know someone who's obsessively organized? The Bellroy Notebook Cover A5 is a great accessory for their notebook or sketchbook. It can even fit a small tablet or e-reader. The leather is made of premium hides that have been tanned and dyed through to ensure graceful aging. This gift is great for the entrepreneur who is always networking and attending professional events.
DRIPO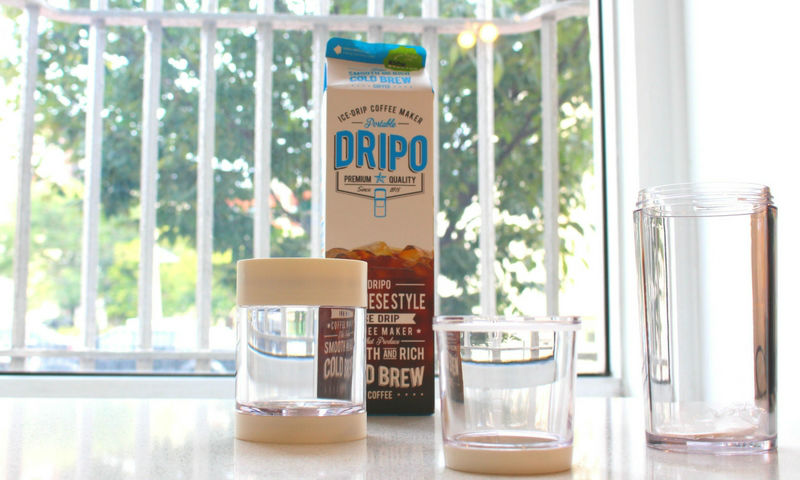 A fantastic gift for entrepreneurs who love coffee. This latest innovation in coffee has got caffeine addicts hooked on cold brew. Dripo has a proprietary slow-drip cold brew method that creates an old-world, bitter-free luxurious taste. The device releases 45 drips per minute, and a perfect cup of coffee is ready in about 2-3 hours. Dripo is ideal for the patient and those who appreciate coffee brewed to perfection. If you're looking for a gift for your company Secret Santa, this is it.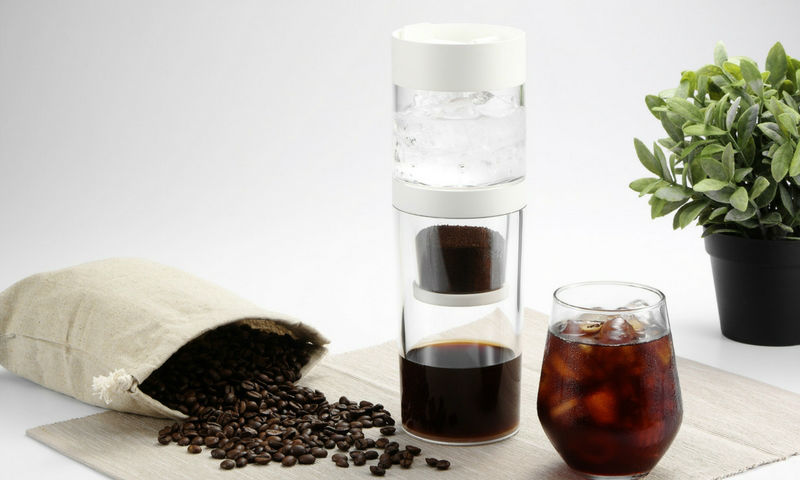 Portable Power Bank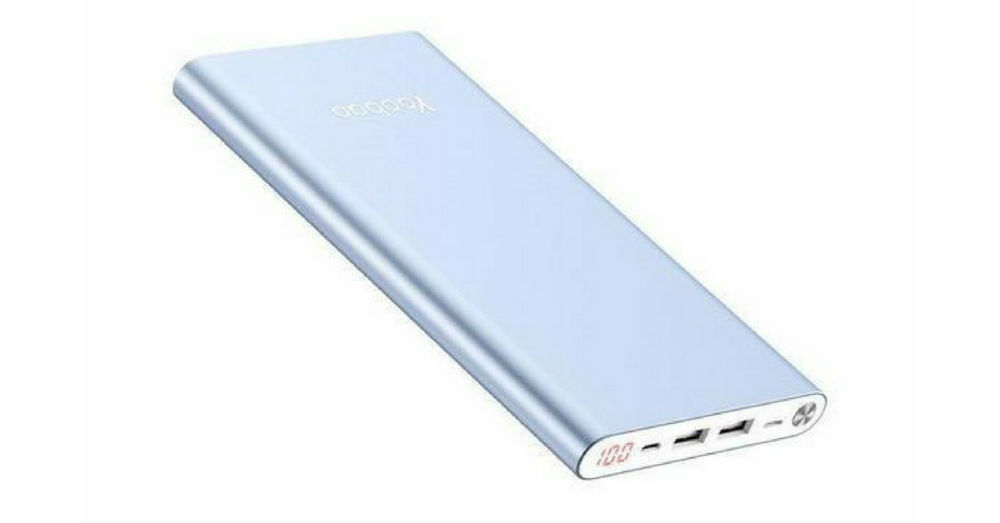 There's always that one friend that is constantly on their phone, complaining about low battery. Help them out by gifting the High Capacity Portable Power Bank. It has 7-10 full charges so they will never have to worry about their phone dying ever again. The power bank fits comfortably in your car, bag, or even your pocket! Both Android and iPhone users can charge at the same time, making it one of the most convenient charging banks out there. This is a great gift for entrepreneurs who are always on the move.
Adventure Assist Notebook
Travel efficiently with
Adventure Assist
. It is beautifully designed and perfect for organizing trips. Plan every detail of your journey beforehand and relive the adventure whenever you want. Adventure Assist is a great alternative to a conventional notebook or agenda. You can log your travels while you travel as well as have all your documents in the convenient pocket on the inside cover. Enjoy your dream trip over and over!
Espro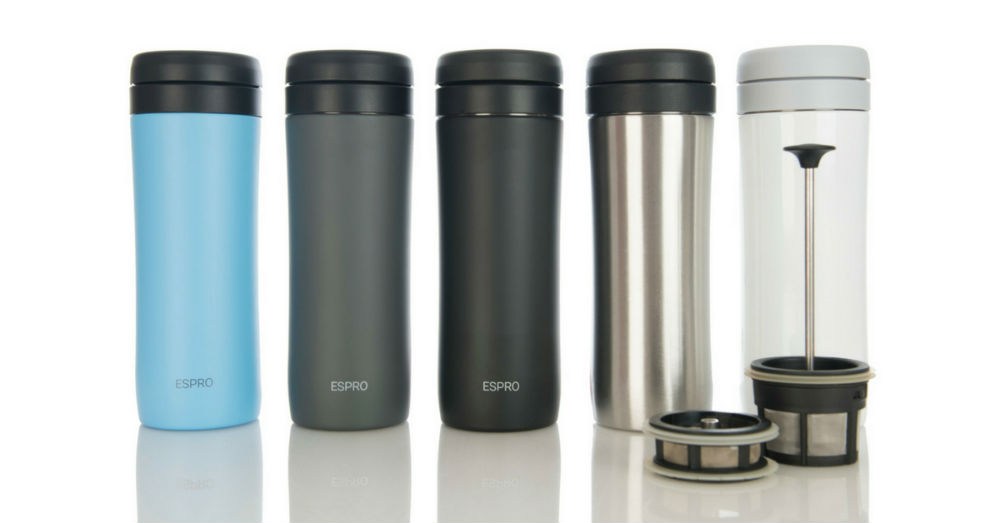 Take your favorite hot coffee with you, no matter where you're traveling. The French style two filter system in Espro leaves all of the flavor and none of the grit. Not only is it great for coffee, but you can also use Espro for tea too! It still goes through the double filtering system to provide maximum flavor. It is made of double wall vacuum insulated stainless steel and keeps your coffee and tea hot for 4-6 hours. You can venture to the ends of the earth with this travel press and be confident that you will still have your favorite cup of coffee.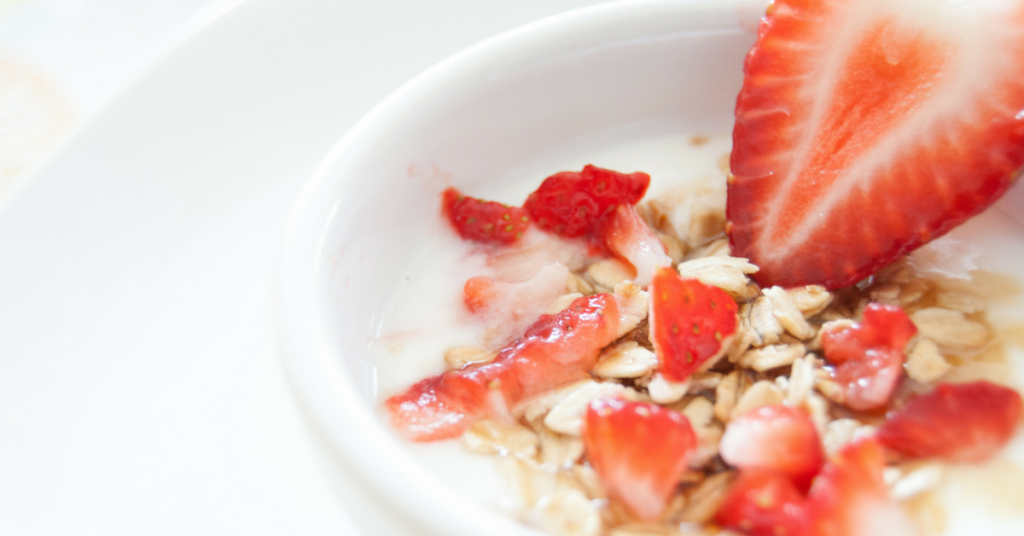 Eating right is a good way to stay healthy. But did you know that the right kind of food can also help boost your memory? Just like other organs in the body, the brain needs vitamins and minerals to keep it from deteriorating too quickly. In fact, research shows that eating the right kind of super foods can help keep off Alzheimer's disease and dementia. Here are foods to eat to help keep your gray matter healthy and boost memory.
Whole Grain
Your brain cannot work without energy. The ability to focus and concentrate comes from an adequate supply of energy. Give your brain the energy it needs by eating whole grain food with low glycemic index so that glucose is slowly released to your bloodstream to keep you mentally alert all day long. Eat brown whole grains like granary bread, pasta, cereals and rice.
Tomatoes
There is evidence to suggest that lycopene, an antioxidant found in tomatoes can help protect against free radical damage that causes dementia and Alzheimer's. Eat cooked tomatoes with olive oil to help with absorbency.
Blueberries
When you're craving for some snacks, blueberries are a healthy alternative to chips and cake. Evidence gathered by Tufts University suggests that blueberries are effective in delaying short term memory loss. Blueberries are easy to come by but if you can't find them, fruits and vegetables with red or purple coloring carry anthocyanin, the same protective compound in blueberries.
Oily Fish
Essential fatty acids (EFAs), particularly Omega-3 fats are important for healthy brain function, heart, joints, boost memory and overall well being. Good sources of EFAs include flaxseeds, pumpkin seeds, walnuts and oily fish. The most effective Omega-3 fats occur naturally in fish like mackerel, trout, sardines, kippers and salmon. Increased intake of these foods can also help protect against Alzheimer's and memory loss.
Broccoli
Vitamin K is known to enhance brain power and cognitive function. One of the best sources of this vitamin is broccoli because it is high in a substance called glucosinolates. It helps to slow down the breakdown of the neurotransmitter, acetylcholine which we need for the central nervous system to work properly and to keep our brains and boost memory.
Nuts
Vitamin E found in nuts can help prevent cognitive decline. Aside from nuts load up on leafy green vegetables like asparagus, olives; eat plenty of whole grains, seeds and eggs.
Sage
Sage has long been associated with improving memory and focus. Most studies focus on the benefits of sage oil. However, you can add fresh herbs to your diet or add it at the last stage of your cooking to preserve the beneficial oils.
Avocado
Eat more guacamole or avocados because it is a rich source of Vitamin E. Avocado is rich in powerhouse vitamins E and C, formidable antioxidants associated with lower risks of developing Alzheimer's. Seeds like sunflower are also rich in Vitamin E.
Red Wine
Studies show that people who consume a moderate amount of red wine regularly could be at a reduced risk of developing Alzheimer's disease. New research also shows that red wine prevents age-related memory loss.
Exercise
You can't eat it, but research shows that regular exercise is important because it changes the brain to improve memory and thinking skills. Studies suggest that moderate to intense exercise can slow down brain aging by 10 years while helping prevent cognitive decline.
Step Away From The Office To Boost Creativity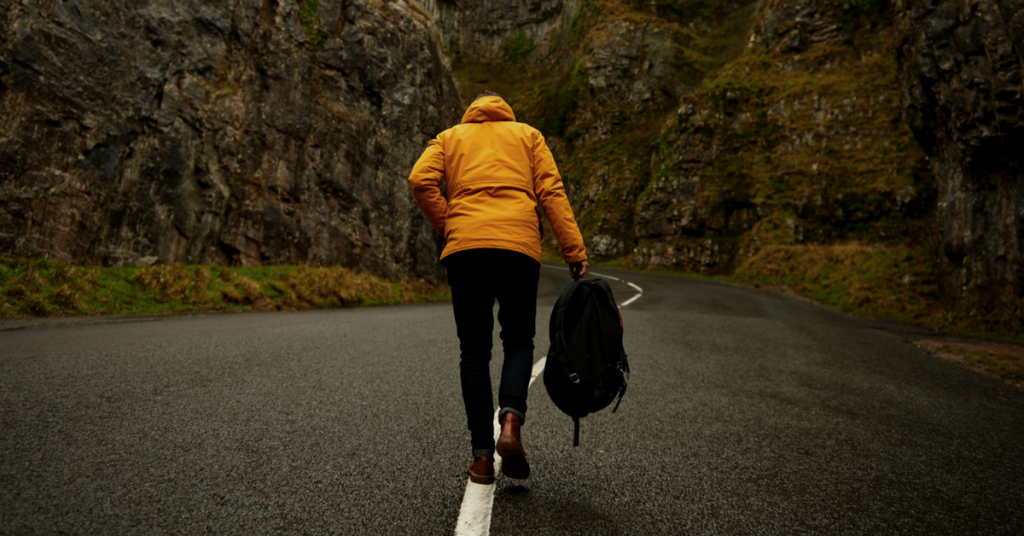 We have all faced a situation where we came across a mental block. We try to come up with an innovative idea or try to solve a problem, but that just does not happen. Hours of hard work at the office, meetings, or even dedicated effort in your office cubicle has led to no real positive outcomes. Then, after all that effort and frustration, you decide to take a break, go out of the office for a meal or drink, watch your favorite movie, or even choose to take a nap. Suddenly, creativity hits you, and everything falls into place as a result of which you see a clear solution to the problem lying in front of you. This "Eureka" moment solves all your problems in a jiffy.
The main reason behind this is that if you always focus excessively on the task that is given to you, then your brain won't be able to come up with interesting and unique solutions to your problems using the information stored in your memory. By taking a break from your routine (in the form of a walk, drink, or a nap), your brain is given the freedom to explore and search for possible solutions. So, whenever there is a problem which needs to be solved, let your gray cells relax and concentrate on the task at hand.
Some of the reasons why you should take a break from your monotonous office life are:
It improves your creativity to a large extent
Whenever you realize that your creativity is not flowing out, you should definitely take a break and move out of your office premises. One of the best ways to be inspired and remove your creativity block would be to visit some new location. So, whenever you are unable to come up with any solution, having a meal outside could be one of the best options.
It is profitable for the business
If you leave your office due to a creative block, then coming back with a fresh chain of thought will definitely boost your productivity. This, in turn, proves to be very beneficial for the business you are working for. You can also easily tag your meal as a business expense which would make sure that your bottom line is always healthy.
It is the best way to know your peers
While you are working hard for eight hours in your office 5 days a week, it might take a toll on your health as well as your working relationships. Spending some time with your co-workers and getting to know them better away from all the work related stress will be beneficial for your mind as well as the body. One of the best ways of doing so would be by socializing outside your office. This would result in the development of new relationships and friendship and at the same time reducing your stress and refreshing your mind.