Owner's Mag: Even H4 Headphones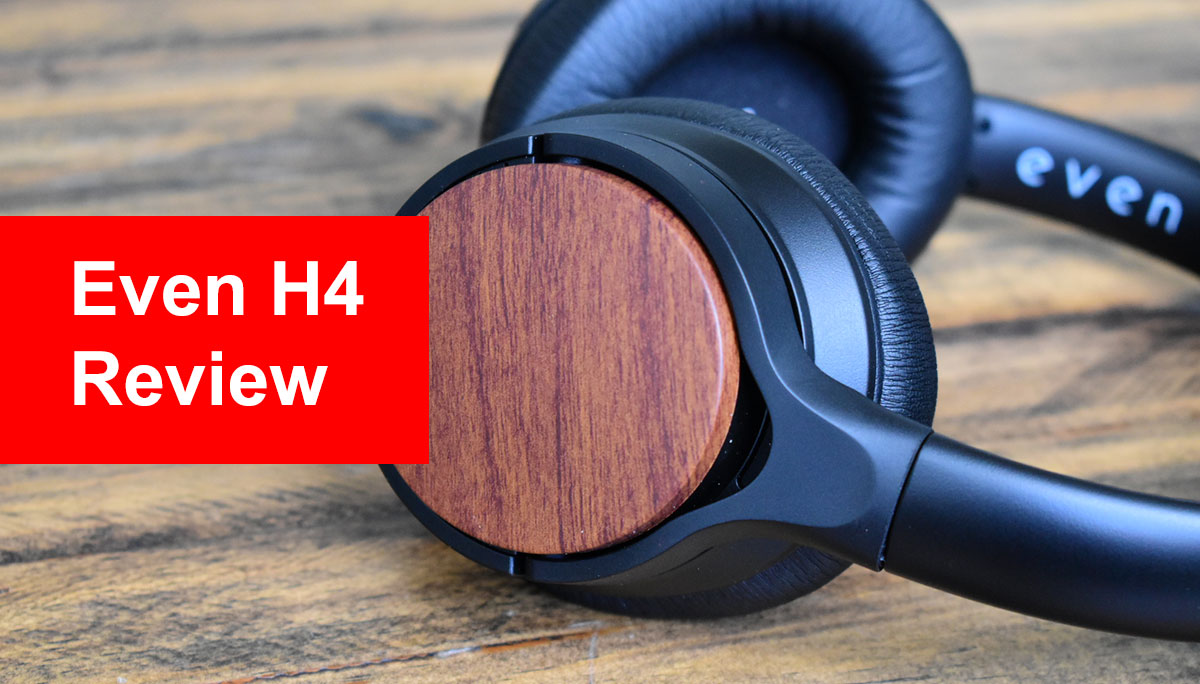 Just like our eyes, our ears also have their idiosyncrasies. We've probably had our eardrums damaged at one point in our lives, but don't realize it — yet. Rock concerts, full blast music on our headphones, loud train sounds, or any other destructive and unpleasant sounds we've ever encountered will take their toll on our ears. This is because any loud noise can cause devastation on our cochlear membranes and cells due to overworking. When this happens, the cells die, causing damage to our hearing.
While we may not notice the impact, this occurrence can make listening to music vary from one individual to another. No matter how expensive your headphone is, how efficient the bass is, or how advanced the features are, our listening will still be different with defective ears.
I, for one, consider music as my go-to stress-reliever and would delight in it daily. And I also hadn't missed a single punk concert when I was younger. That's why I'm always constantly in search of the perfect headphones that would cater to my hearing "uniqueness."
When I heard about the Even H4 Headphones, I finally decided to scrutinize every detail that makes this product so popular. And here are the most notable features that you can't find in other headphones!
EarPrint Technology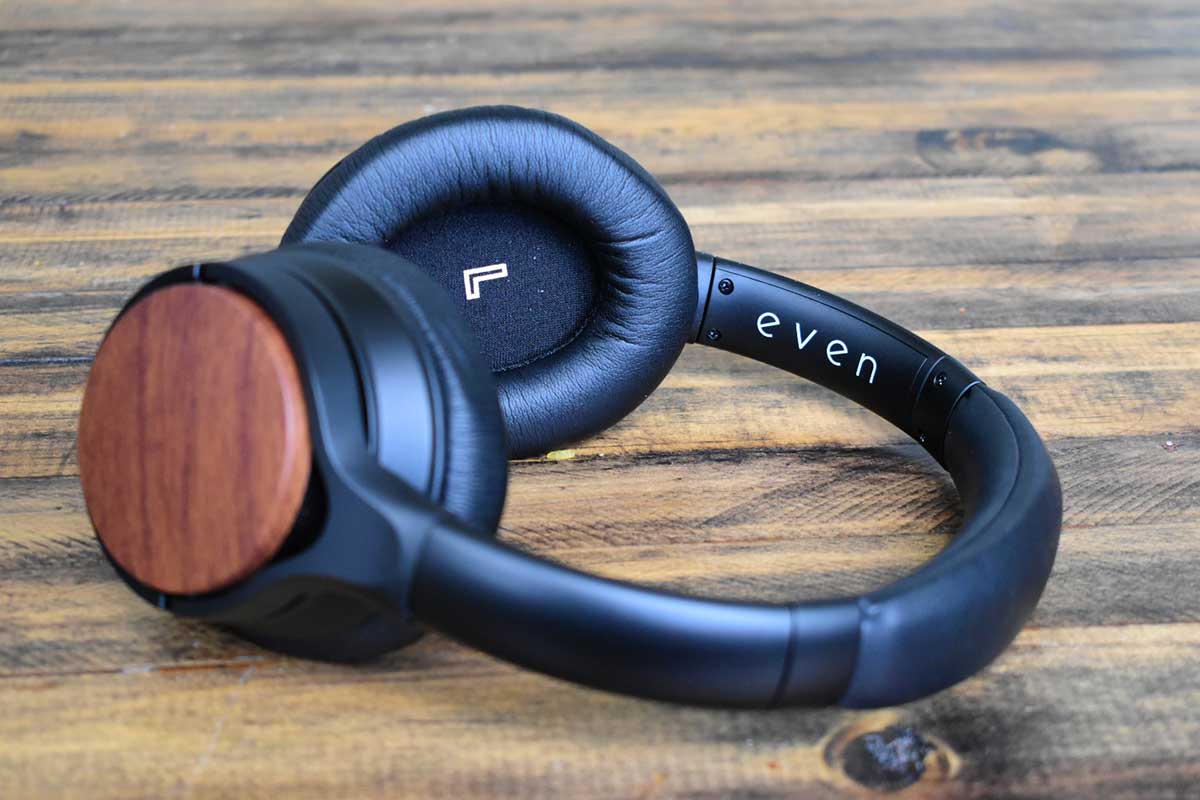 EarPrint Technology is the flagship feature in EVEN headphones. It's a built-in feature that allows perfect adjustments on every person's hearing capabilities. The genius behind this brilliant innovation is Danny Aronson. He is a musician who's also had his ears damaged due to years of performing. While he also had the same deterioration in his eyes, he thought of why earphones can't adapt to someone's hearing just like your eyeglasses.
That's when he created the EarPrint Technology, which is touted as the "glasses for your ears."
Our ears typically have various frequencies that define how we listen to music or sound. Even H4 Headphones with EarPrint Technology does more than just let listeners enjoy high-quality audio. It sets up a personalized hearing for every listener by measuring your listening reaction via eight varied frequencies. This innovation doesn't only measure both ears in general, but since each ear reacts differently, the EarPrint Technology adapts to the different frequencies per ear.
And all this syncing and fine-tuning only takes approximately 90 seconds! Every time users wear Even H4 Headphones, they sync with your ears in real-time. That means as time goes when your ears also deteriorate, the Even H4 Headphones also continually compensates to adjust to your ear performance. In fact, just like glasses that need adjustment over time depending on eyesight ability, your Even H4 Headphones can be used as a gauge for your ears' conditions.
Over-Ear Style with PU Leather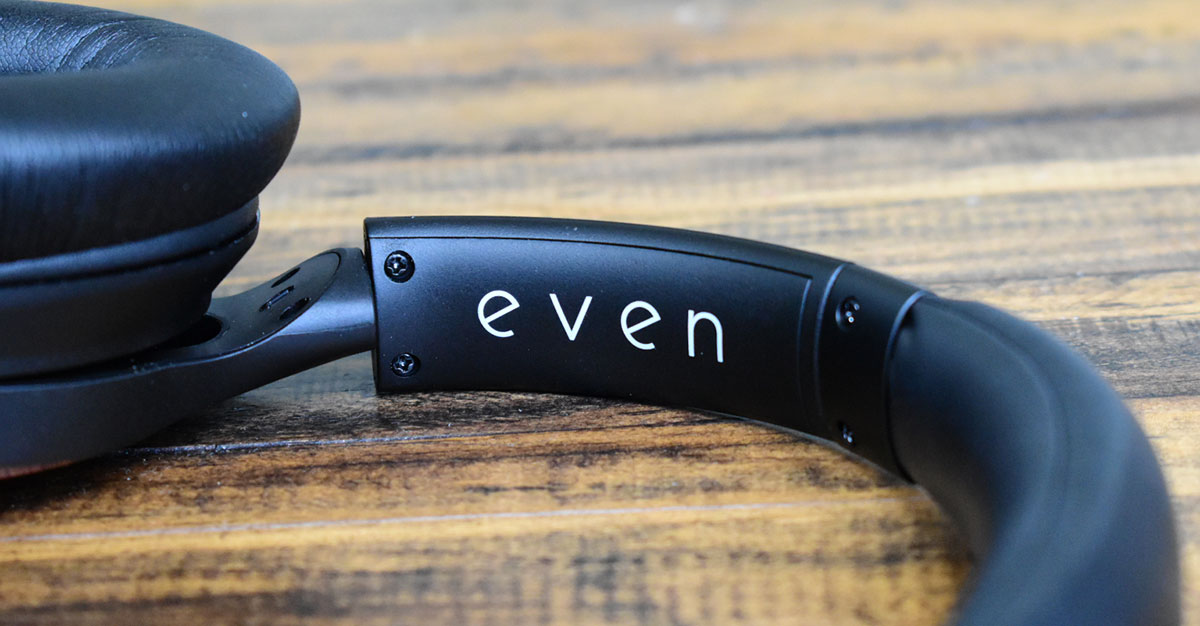 When choosing the perfect headphones, comfort is of the essence. We want to have a companion that can offer us listening pleasure and comfort anytime. Even H4 Headphones is an over-ear type of headphones that boasts of thick and soft headbands. It also has oversized cups that can completely envelop your ears for a more exclusive listening that filters out a cacophony of noises.
Compared to other types such as earbuds, in-ear, or on-ear headphones, these do not provide the same amount of seal that over-ear headphones have. Some of them might not even perfectly fit the right ear size, hence, bringing forth discomfort and sometimes, pain when listening for extended hours. The over-ear design is relatively the most convenient design that offers maximum comfort to users who don't mind a large headphone size.
Lithium-Ion for 20 Hours of Uninterrupted Listening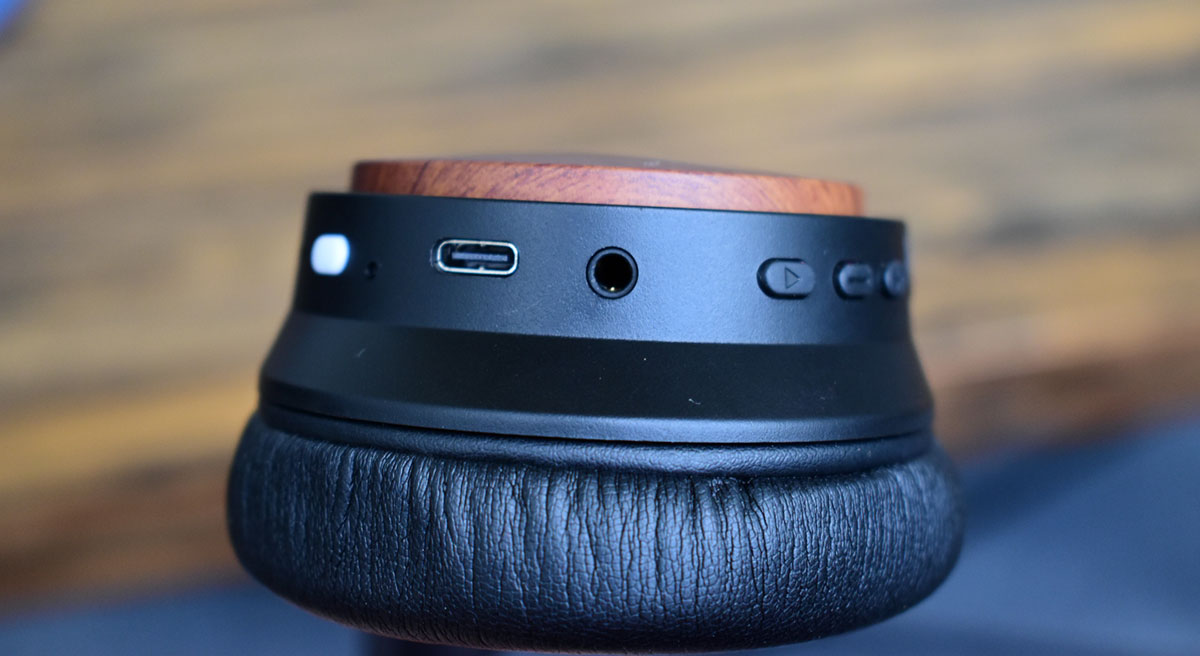 There's a reason why the battery used in Even H4 Headphones is a Lithium-Ion battery. This type of battery is suitable for portable gadgets as it's relatively more long-lasting compared to traditional batteries. Also, it has a more superior power density which lengthens its life span. Plus, it also charges faster than conventional batteries. Another reason why the Lithium-Ion battery is fit for portable gadgets is its lightweight composition. That said, Even H4 Headphones only weighs 300 grams (10.6 oz).
Downloadable Even EarPrint App for Apple and Android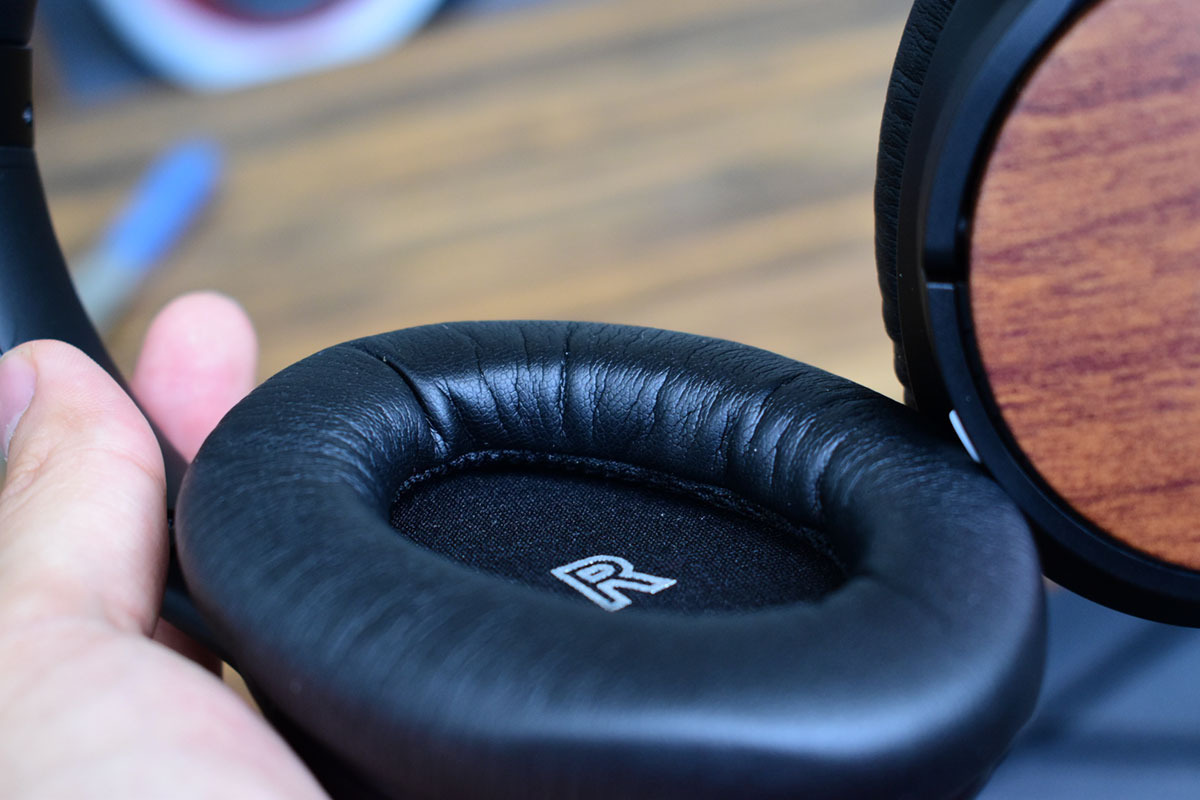 When you get the Even H4 Headphones, you can download the Even EarPrint App on your Apple or Android mobile phone for free. With this app, you can set up different listening frequencies or adaptations for different users. This app also saves how every individual's ears are functioning over time so that you can use this app as a monitoring device for any hearing deterioration. The app also comes with voice over notifications and an automatic sleep downtime.
Verdict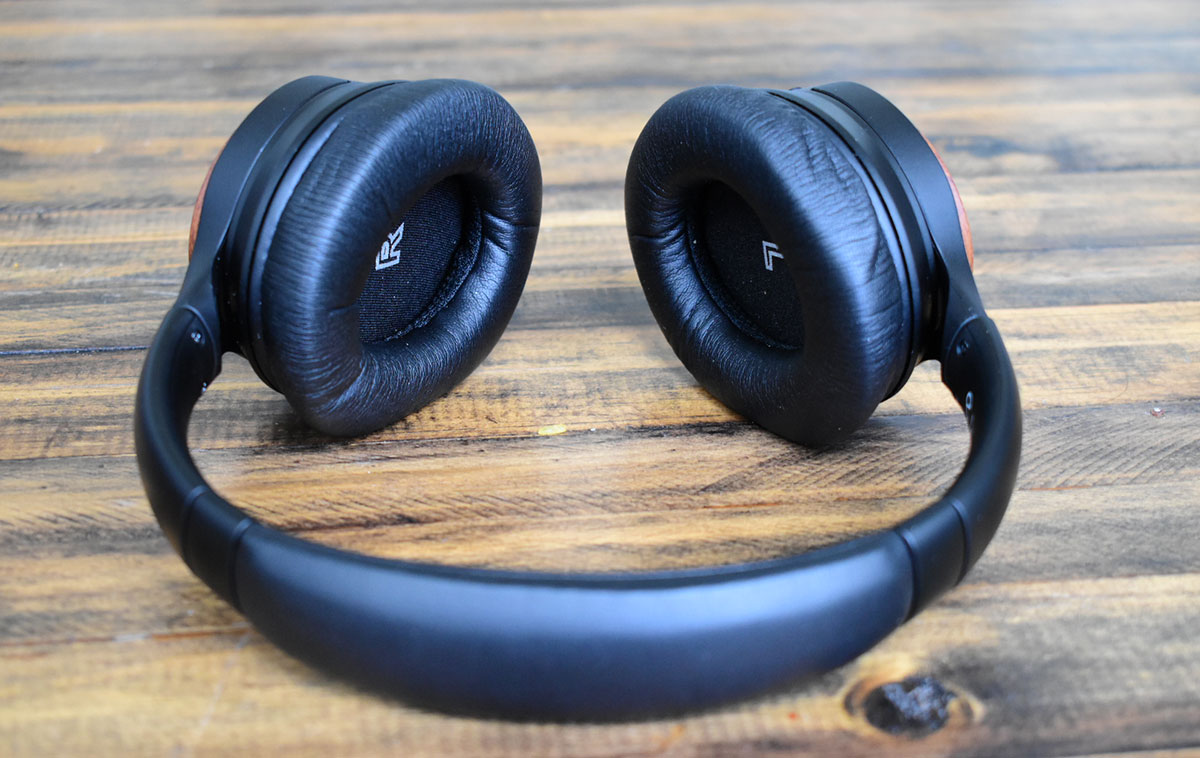 Without a doubt, Even H4 Headphones is a suitable listening device for you if you want comfort, have a hearing deficiency, want to get maximum quality audio from a headphone, and don't mind the bulky size. For $149.99, a one-year warranty, and a 30-day money-back guarantee, this headphone with EarPrint Technology is one you should always keep with you wherever and whenever.
The Ultimate Gift Guide For Entrepreneurs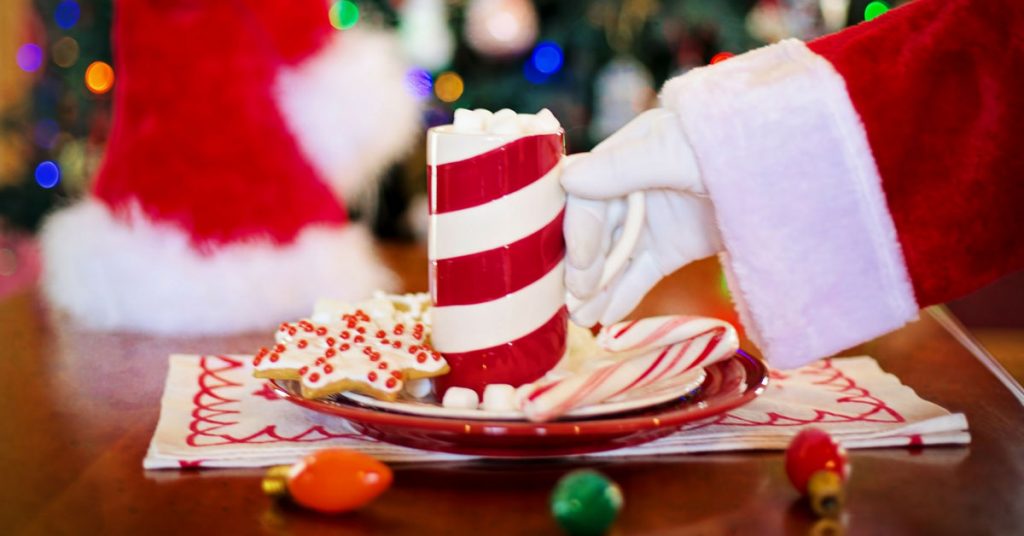 Here's a guide if you're seeking a gift for entrepreneurs in your life. The entrepreneur in your life is always pushing to be the best. This holiday, you can get them a present that will assist them in their venture. You can always take a look at the hottest technology this year, or perhaps you want to get them something for their pet. Whatever it may be, you'll be helping them enhance their lifestyle. The average entrepreneur is working every waking moment, growing their personal brand and building their business. We put together a Holiday Gift Guide that will help the entrepreneur in your life crush it.
Hyper Chiller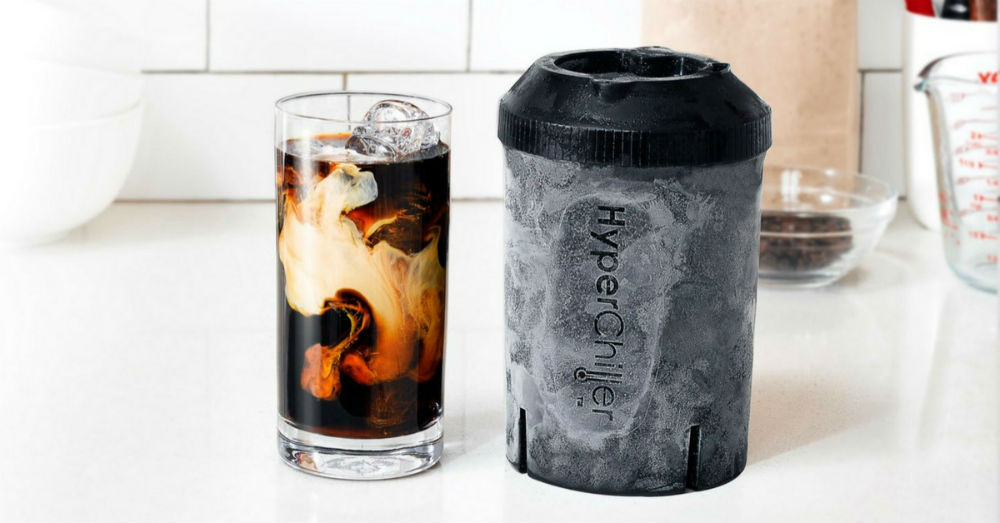 Have you ever wanted a cold beverage, but don't have the patience to wait an hour for your drink to chill? Hyper Chiller can fix that problem in one minute. It has a multi-chamber design that chills anything from wine, coffee, tea, or even shots without any dilution. This gift is bound to be frequently used and become a house favorite.
Travel Halo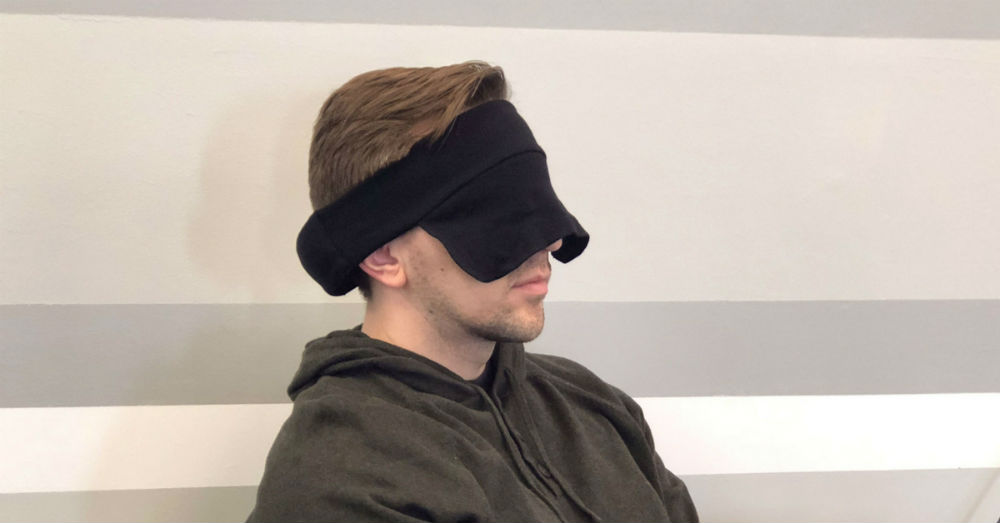 Perfect for the frequent traveler, the Travel Halo allows you to sleep comfortably no matter where you are. It's a less clunky alternative to the standard airplane neck pillow and is made to prevent your head from rolling while it's on. It is compact enough to fit into a carry-on, so you don't have to worry about space in your luggage.
Bellroy Notebook Cover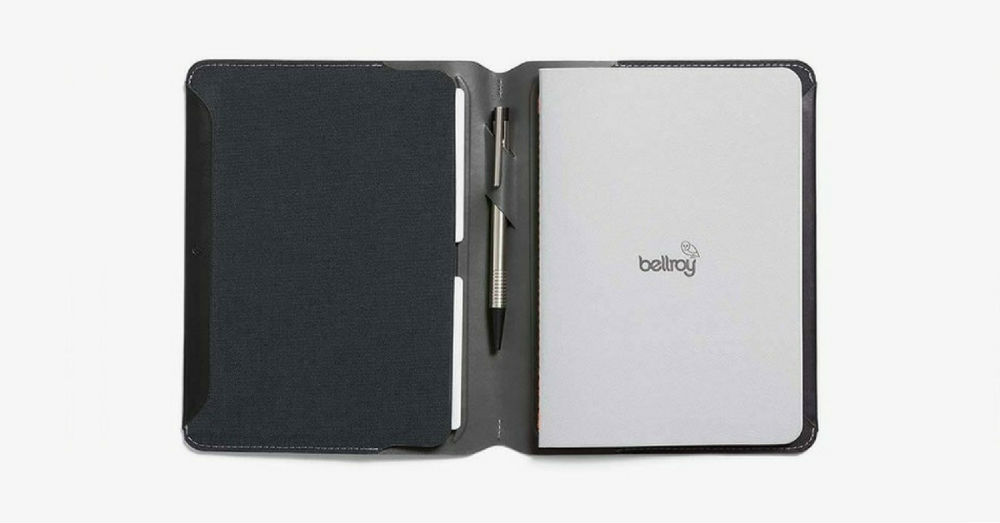 Another great gift for entrepreneurs. Do you know someone who's obsessively organized? The Bellroy Notebook Cover A5 is a great accessory for their notebook or sketchbook. It can even fit a small tablet or e-reader. The leather is made of premium hides that have been tanned and dyed through to ensure graceful aging. This gift is great for the entrepreneur who is always networking and attending professional events.
DRIPO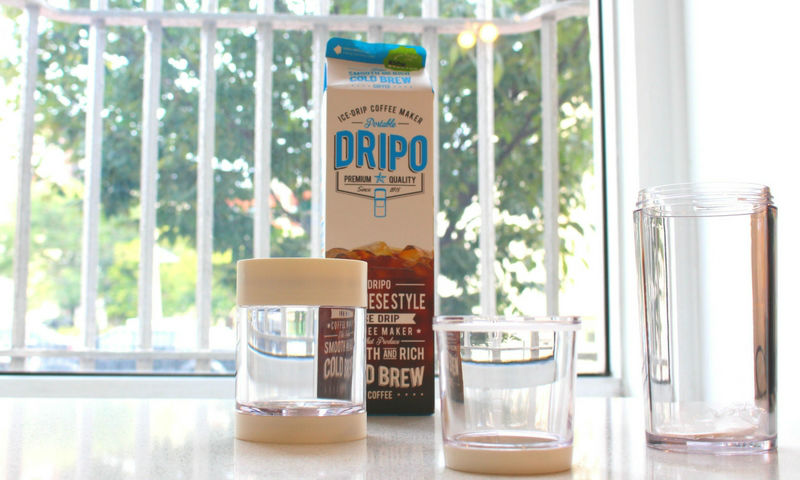 A fantastic gift for entrepreneurs who love coffee. This latest innovation in coffee has got caffeine addicts hooked on cold brew. Dripo has a proprietary slow-drip cold brew method that creates an old-world, bitter-free luxurious taste. The device releases 45 drips per minute, and a perfect cup of coffee is ready in about 2-3 hours. Dripo is ideal for the patient and those who appreciate coffee brewed to perfection. If you're looking for a gift for your company Secret Santa, this is it.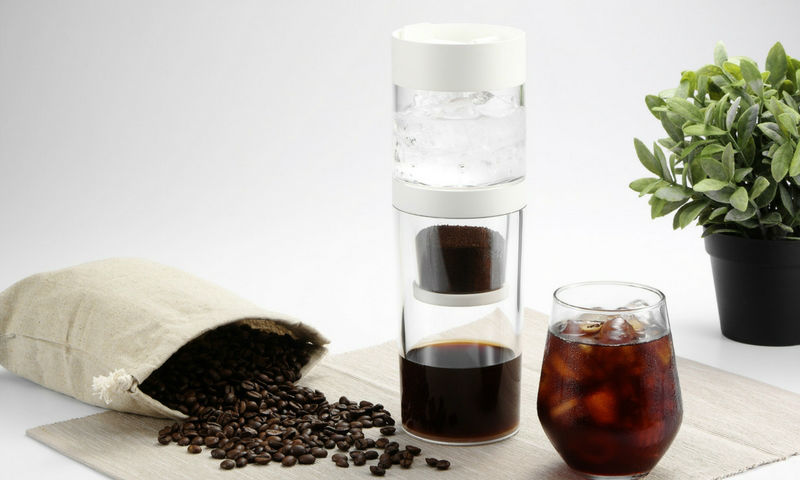 Portable Power Bank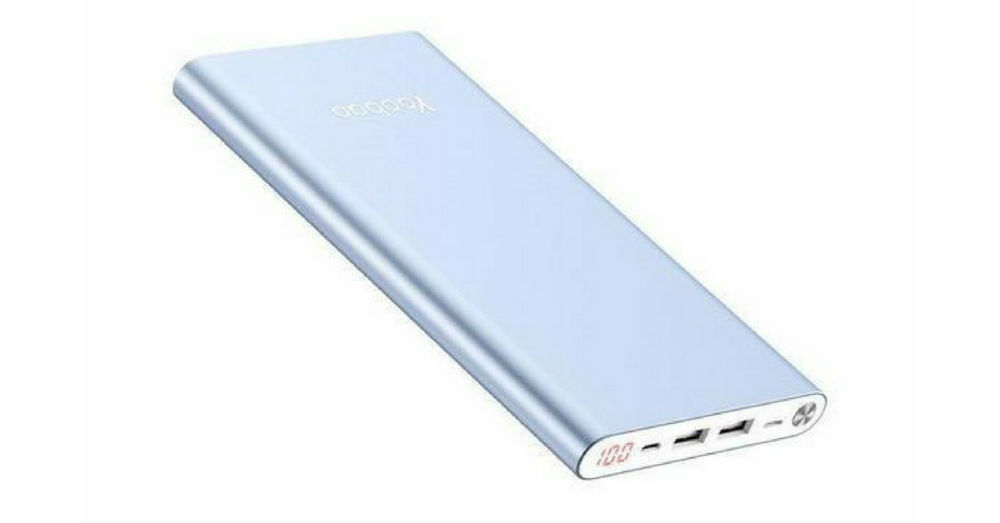 There's always that one friend that is constantly on their phone, complaining about low battery. Help them out by gifting the High Capacity Portable Power Bank. It has 7-10 full charges so they will never have to worry about their phone dying ever again. The power bank fits comfortably in your car, bag, or even your pocket! Both Android and iPhone users can charge at the same time, making it one of the most convenient charging banks out there. This is a great gift for entrepreneurs who are always on the move.
Adventure Assist Notebook
Travel efficiently with
Adventure Assist
. It is beautifully designed and perfect for organizing trips. Plan every detail of your journey beforehand and relive the adventure whenever you want. Adventure Assist is a great alternative to a conventional notebook or agenda. You can log your travels while you travel as well as have all your documents in the convenient pocket on the inside cover. Enjoy your dream trip over and over!
Espro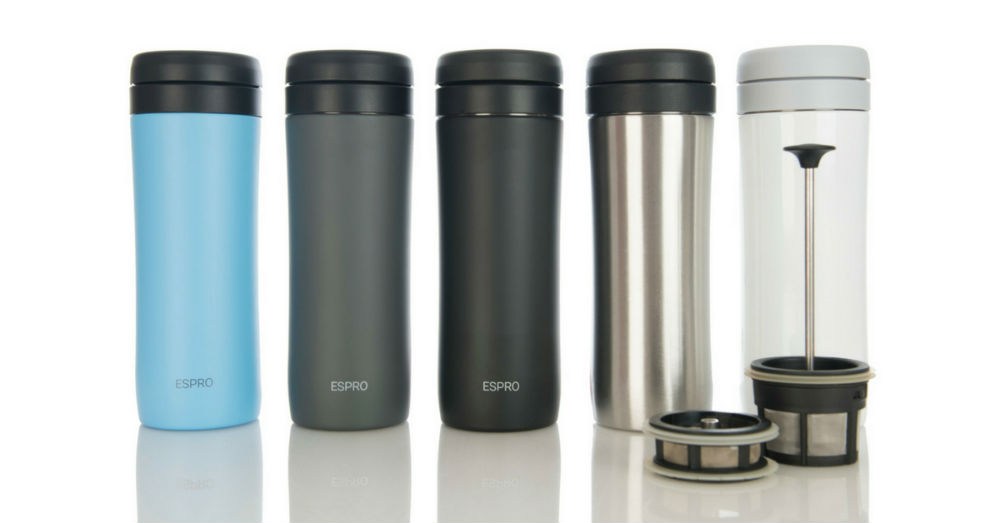 Take your favorite hot coffee with you, no matter where you're traveling. The French style two filter system in Espro leaves all of the flavor and none of the grit. Not only is it great for coffee, but you can also use Espro for tea too! It still goes through the double filtering system to provide maximum flavor. It is made of double wall vacuum insulated stainless steel and keeps your coffee and tea hot for 4-6 hours. You can venture to the ends of the earth with this travel press and be confident that you will still have your favorite cup of coffee.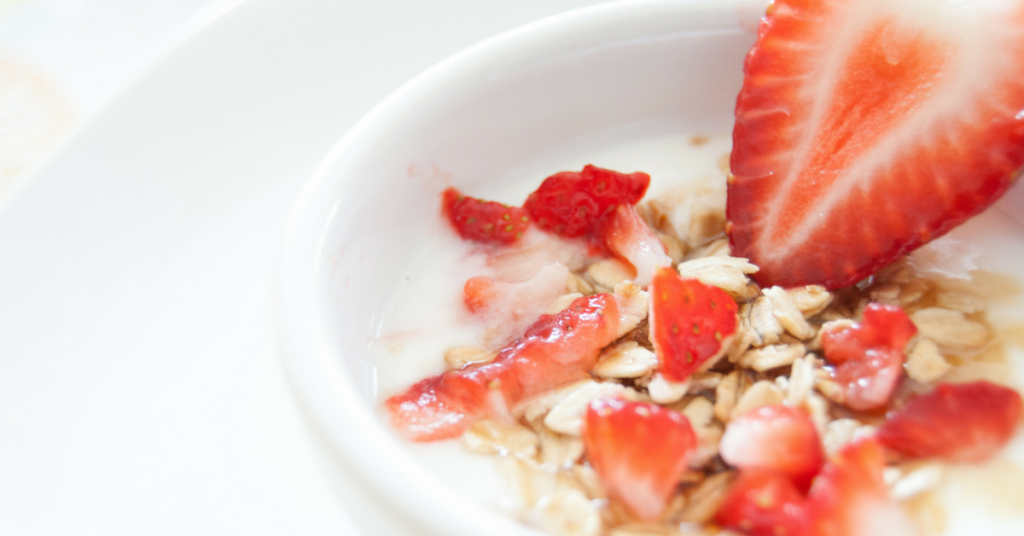 Eating right is a good way to stay healthy. But did you know that the right kind of food can also help boost your memory? Just like other organs in the body, the brain needs vitamins and minerals to keep it from deteriorating too quickly. In fact, research shows that eating the right kind of super foods can help keep off Alzheimer's disease and dementia. Here are foods to eat to help keep your gray matter healthy and boost memory.
Whole Grain
Your brain cannot work without energy. The ability to focus and concentrate comes from an adequate supply of energy. Give your brain the energy it needs by eating whole grain food with low glycemic index so that glucose is slowly released to your bloodstream to keep you mentally alert all day long. Eat brown whole grains like granary bread, pasta, cereals and rice.
Tomatoes
There is evidence to suggest that lycopene, an antioxidant found in tomatoes can help protect against free radical damage that causes dementia and Alzheimer's. Eat cooked tomatoes with olive oil to help with absorbency.
Blueberries
When you're craving for some snacks, blueberries are a healthy alternative to chips and cake. Evidence gathered by Tufts University suggests that blueberries are effective in delaying short term memory loss. Blueberries are easy to come by but if you can't find them, fruits and vegetables with red or purple coloring carry anthocyanin, the same protective compound in blueberries.
Oily Fish
Essential fatty acids (EFAs), particularly Omega-3 fats are important for healthy brain function, heart, joints, boost memory and overall well being. Good sources of EFAs include flaxseeds, pumpkin seeds, walnuts and oily fish. The most effective Omega-3 fats occur naturally in fish like mackerel, trout, sardines, kippers and salmon. Increased intake of these foods can also help protect against Alzheimer's and memory loss.
Broccoli
Vitamin K is known to enhance brain power and cognitive function. One of the best sources of this vitamin is broccoli because it is high in a substance called glucosinolates. It helps to slow down the breakdown of the neurotransmitter, acetylcholine which we need for the central nervous system to work properly and to keep our brains and boost memory.
Nuts
Vitamin E found in nuts can help prevent cognitive decline. Aside from nuts load up on leafy green vegetables like asparagus, olives; eat plenty of whole grains, seeds and eggs.
Sage
Sage has long been associated with improving memory and focus. Most studies focus on the benefits of sage oil. However, you can add fresh herbs to your diet or add it at the last stage of your cooking to preserve the beneficial oils.
Avocado
Eat more guacamole or avocados because it is a rich source of Vitamin E. Avocado is rich in powerhouse vitamins E and C, formidable antioxidants associated with lower risks of developing Alzheimer's. Seeds like sunflower are also rich in Vitamin E.
Red Wine
Studies show that people who consume a moderate amount of red wine regularly could be at a reduced risk of developing Alzheimer's disease. New research also shows that red wine prevents age-related memory loss.
Exercise
You can't eat it, but research shows that regular exercise is important because it changes the brain to improve memory and thinking skills. Studies suggest that moderate to intense exercise can slow down brain aging by 10 years while helping prevent cognitive decline.
Step Away From The Office To Boost Creativity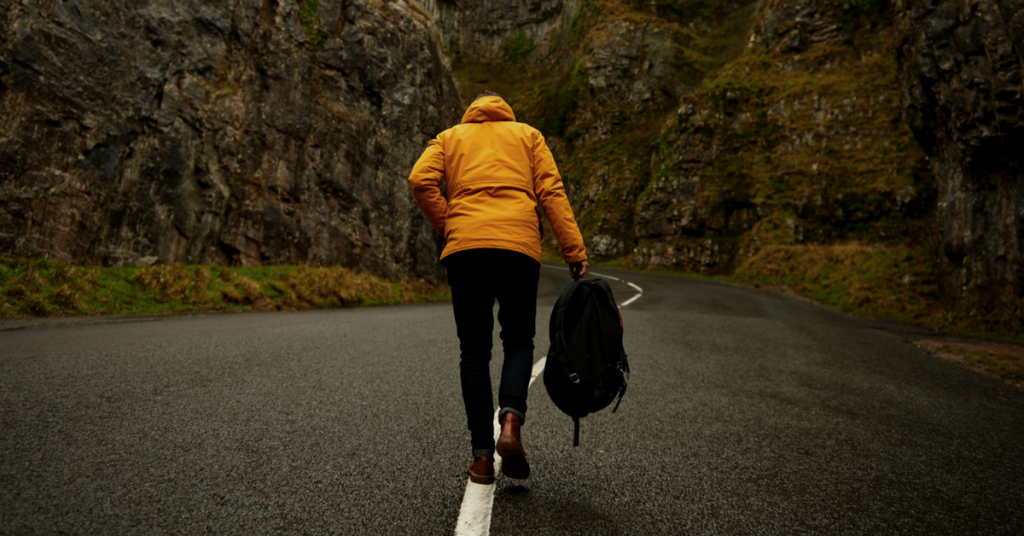 We have all faced a situation where we came across a mental block. We try to come up with an innovative idea or try to solve a problem, but that just does not happen. Hours of hard work at the office, meetings, or even dedicated effort in your office cubicle has led to no real positive outcomes. Then, after all that effort and frustration, you decide to take a break, go out of the office for a meal or drink, watch your favorite movie, or even choose to take a nap. Suddenly, creativity hits you, and everything falls into place as a result of which you see a clear solution to the problem lying in front of you. This "Eureka" moment solves all your problems in a jiffy.
The main reason behind this is that if you always focus excessively on the task that is given to you, then your brain won't be able to come up with interesting and unique solutions to your problems using the information stored in your memory. By taking a break from your routine (in the form of a walk, drink, or a nap), your brain is given the freedom to explore and search for possible solutions. So, whenever there is a problem which needs to be solved, let your gray cells relax and concentrate on the task at hand.
Some of the reasons why you should take a break from your monotonous office life are:
It improves your creativity to a large extent
Whenever you realize that your creativity is not flowing out, you should definitely take a break and move out of your office premises. One of the best ways to be inspired and remove your creativity block would be to visit some new location. So, whenever you are unable to come up with any solution, having a meal outside could be one of the best options.
It is profitable for the business
If you leave your office due to a creative block, then coming back with a fresh chain of thought will definitely boost your productivity. This, in turn, proves to be very beneficial for the business you are working for. You can also easily tag your meal as a business expense which would make sure that your bottom line is always healthy.
It is the best way to know your peers
While you are working hard for eight hours in your office 5 days a week, it might take a toll on your health as well as your working relationships. Spending some time with your co-workers and getting to know them better away from all the work related stress will be beneficial for your mind as well as the body. One of the best ways of doing so would be by socializing outside your office. This would result in the development of new relationships and friendship and at the same time reducing your stress and refreshing your mind.