Owner's Mag: Even H4 Headphones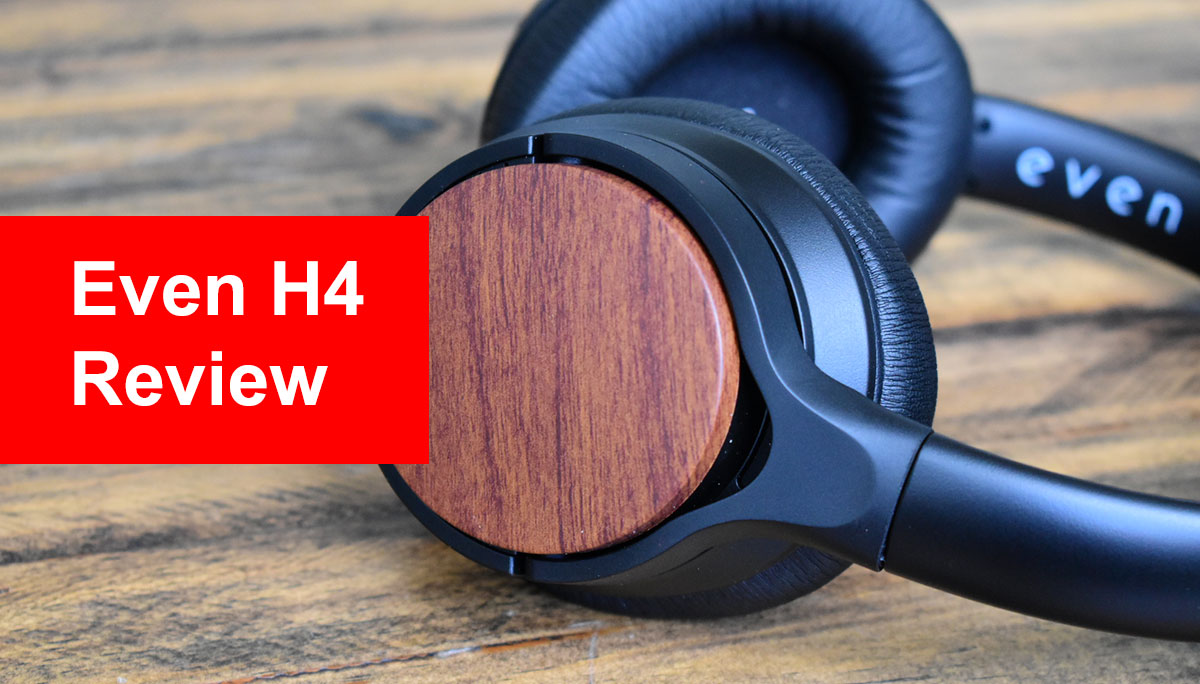 Just like our eyes, our ears also have their idiosyncrasies. We've probably had our eardrums damaged at one point in our lives, but don't realize it — yet. Rock concerts, full blast music on our headphones, loud train sounds, or any other destructive and unpleasant sounds we've ever encountered will take their toll on our ears. This is because any loud noise can cause devastation on our cochlear membranes and cells due to overworking. When this happens, the cells die, causing damage to our hearing.
While we may not notice the impact, this occurrence can make listening to music vary from one individual to another. No matter how expensive your headphone is, how efficient the bass is, or how advanced the features are, our listening will still be different with defective ears.
I, for one, consider music as my go-to stress-reliever and would delight in it daily. And I also hadn't missed a single punk concert when I was younger. That's why I'm always constantly in search of the perfect headphones that would cater to my hearing "uniqueness."
When I heard about the Even H4 Headphones, I finally decided to scrutinize every detail that makes this product so popular. And here are the most notable features that you can't find in other headphones!
EarPrint Technology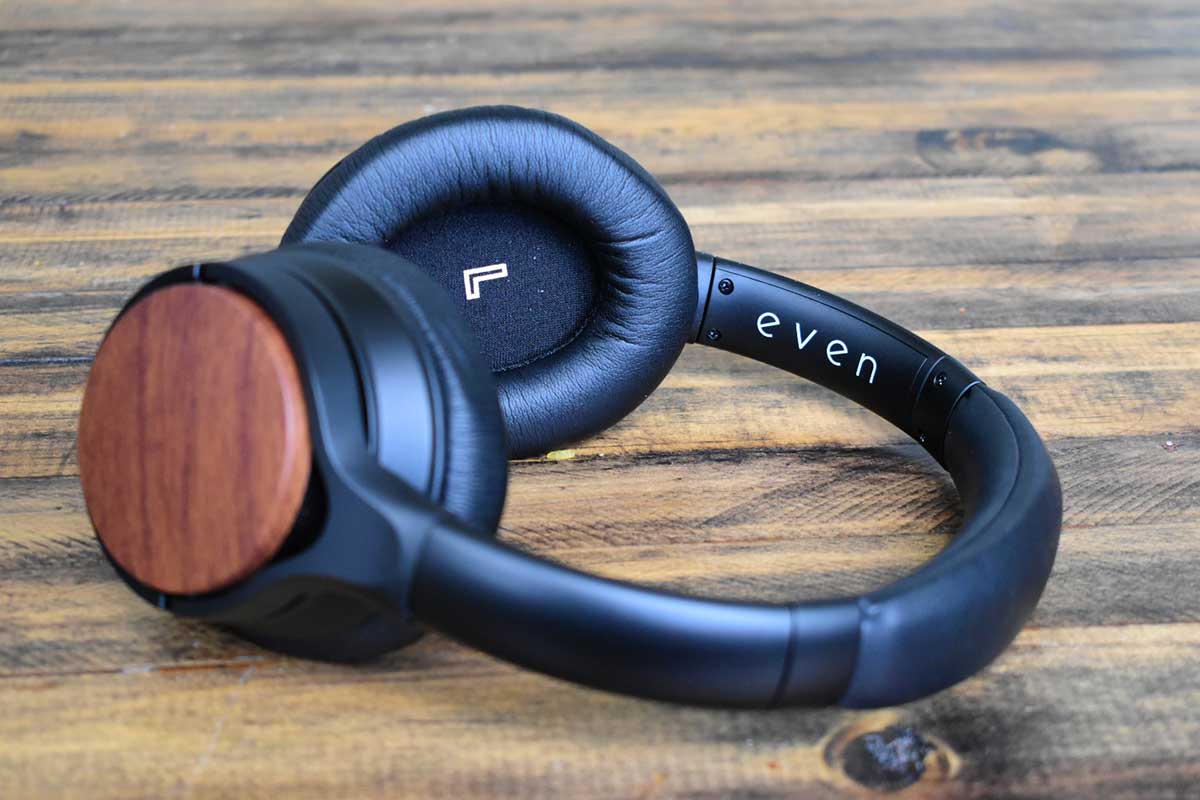 EarPrint Technology is the flagship feature in EVEN headphones. It's a built-in feature that allows perfect adjustments on every person's hearing capabilities. The genius behind this brilliant innovation is Danny Aronson. He is a musician who's also had his ears damaged due to years of performing. While he also had the same deterioration in his eyes, he thought of why earphones can't adapt to someone's hearing just like your eyeglasses.
That's when he created the EarPrint Technology, which is touted as the "glasses for your ears."
Our ears typically have various frequencies that define how we listen to music or sound. Even H4 Headphones with EarPrint Technology does more than just let listeners enjoy high-quality audio. It sets up a personalized hearing for every listener by measuring your listening reaction via eight varied frequencies. This innovation doesn't only measure both ears in general, but since each ear reacts differently, the EarPrint Technology adapts to the different frequencies per ear.
And all this syncing and fine-tuning only takes approximately 90 seconds! Every time users wear Even H4 Headphones, they sync with your ears in real-time. That means as time goes when your ears also deteriorate, the Even H4 Headphones also continually compensates to adjust to your ear performance. In fact, just like glasses that need adjustment over time depending on eyesight ability, your Even H4 Headphones can be used as a gauge for your ears' conditions.
Over-Ear Style with PU Leather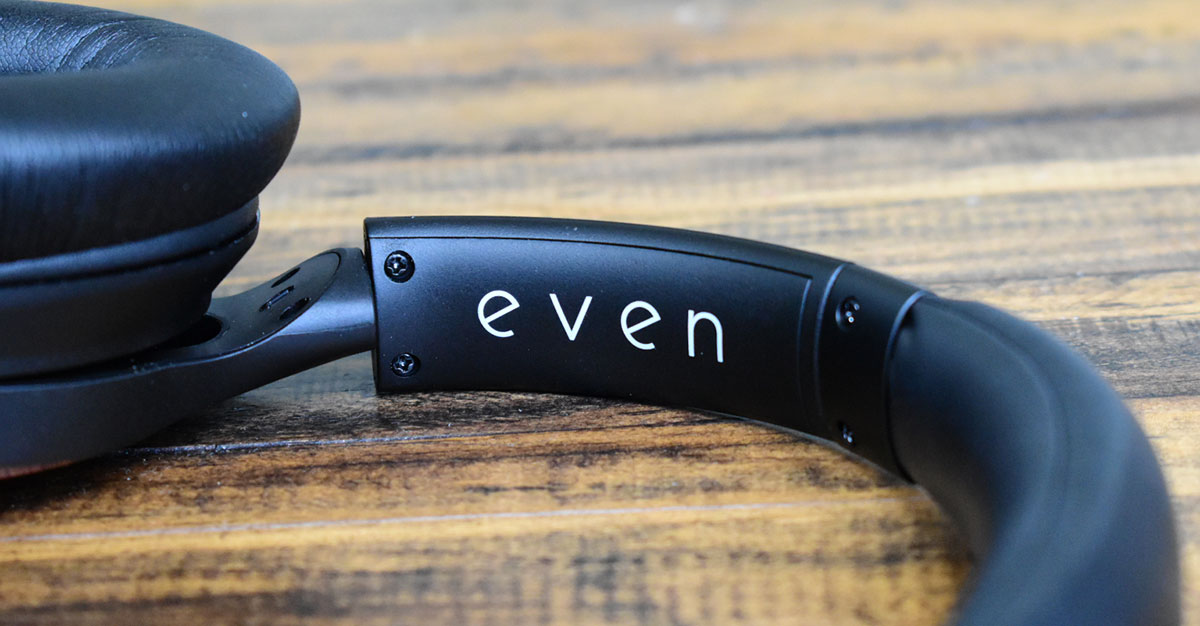 When choosing the perfect headphones, comfort is of the essence. We want to have a companion that can offer us listening pleasure and comfort anytime. Even H4 Headphones is an over-ear type of headphones that boasts of thick and soft headbands. It also has oversized cups that can completely envelop your ears for a more exclusive listening that filters out a cacophony of noises.
Compared to other types such as earbuds, in-ear, or on-ear headphones, these do not provide the same amount of seal that over-ear headphones have. Some of them might not even perfectly fit the right ear size, hence, bringing forth discomfort and sometimes, pain when listening for extended hours. The over-ear design is relatively the most convenient design that offers maximum comfort to users who don't mind a large headphone size.
Lithium-Ion for 20 Hours of Uninterrupted Listening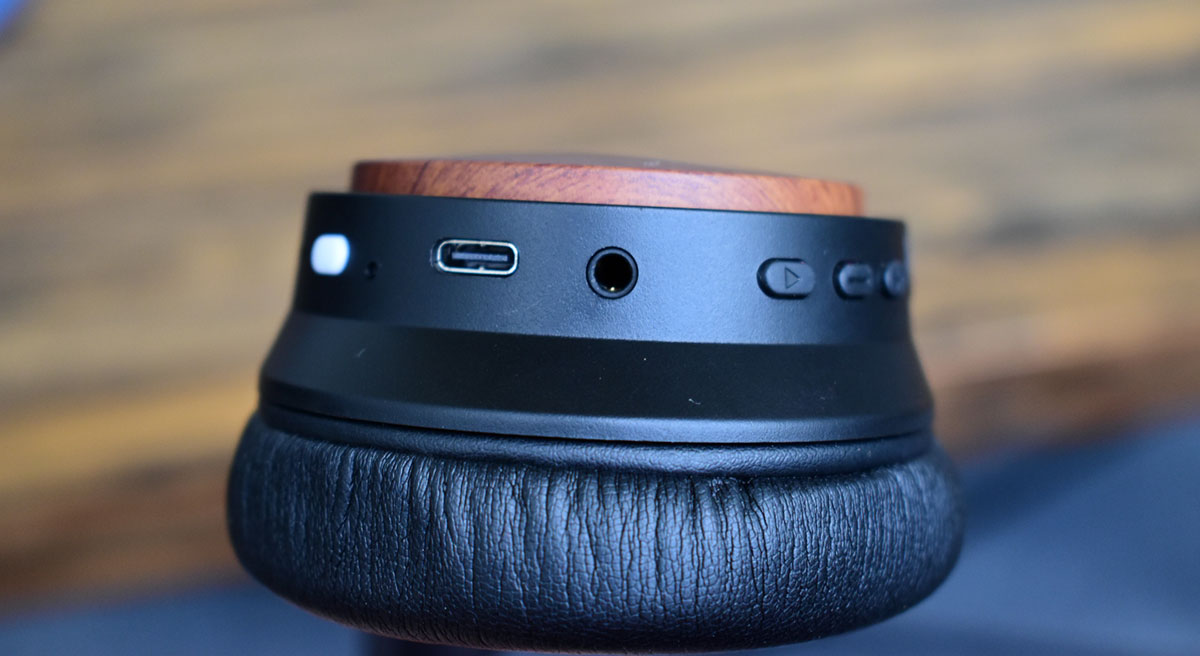 There's a reason why the battery used in Even H4 Headphones is a Lithium-Ion battery. This type of battery is suitable for portable gadgets as it's relatively more long-lasting compared to traditional batteries. Also, it has a more superior power density which lengthens its life span. Plus, it also charges faster than conventional batteries. Another reason why the Lithium-Ion battery is fit for portable gadgets is its lightweight composition. That said, Even H4 Headphones only weighs 300 grams (10.6 oz).
Downloadable Even EarPrint App for Apple and Android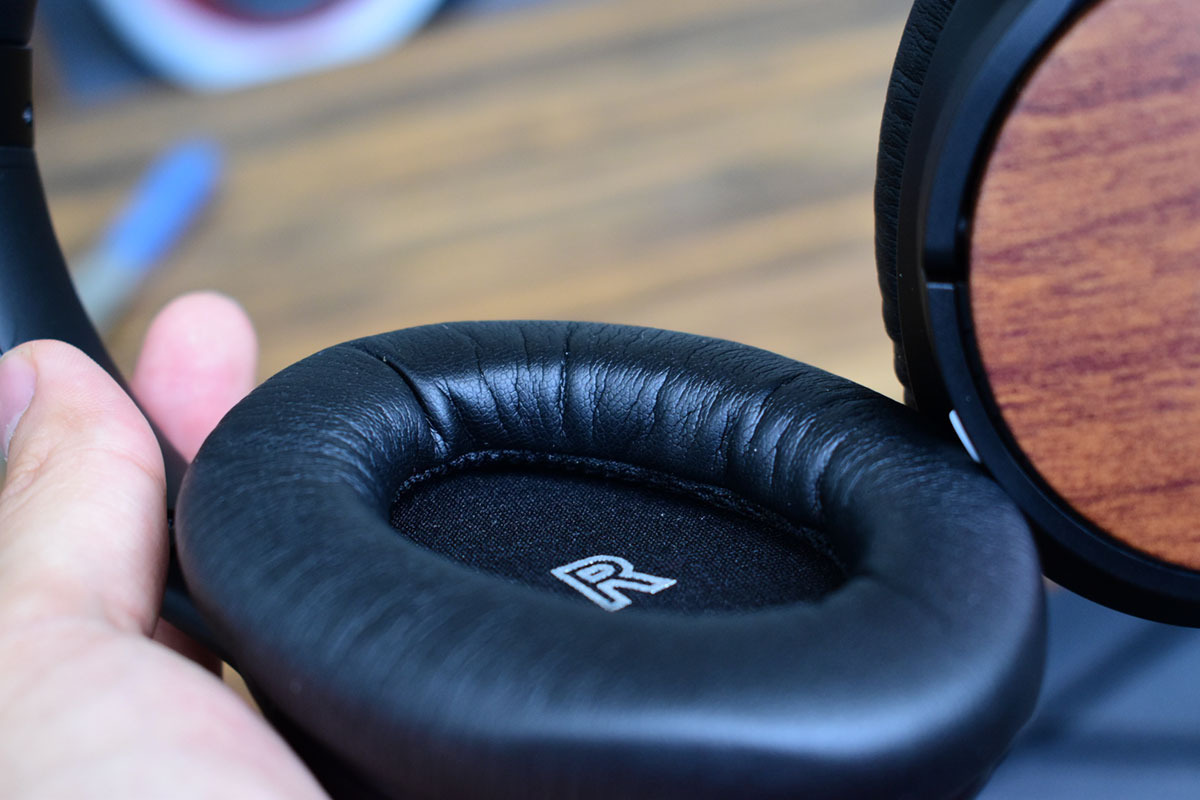 When you get the Even H4 Headphones, you can download the Even EarPrint App on your Apple or Android mobile phone for free. With this app, you can set up different listening frequencies or adaptations for different users. This app also saves how every individual's ears are functioning over time so that you can use this app as a monitoring device for any hearing deterioration. The app also comes with voice over notifications and an automatic sleep downtime.
Verdict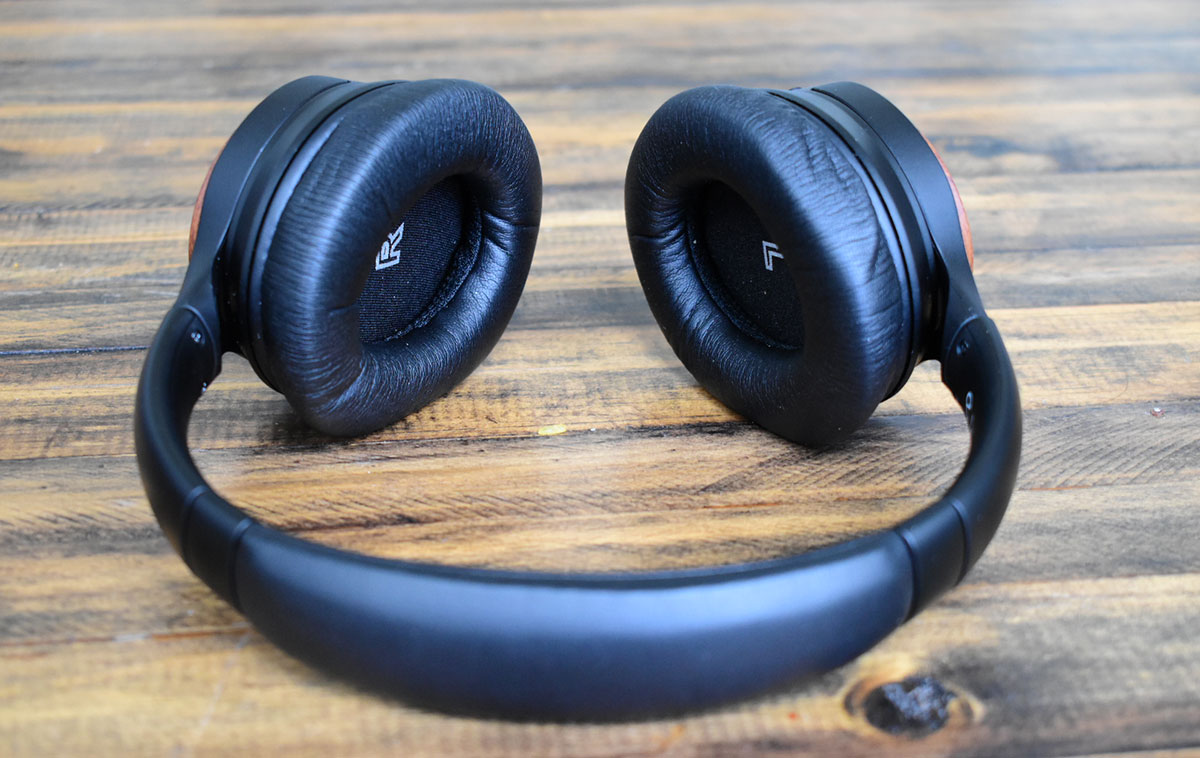 Without a doubt, Even H4 Headphones is a suitable listening device for you if you want comfort, have a hearing deficiency, want to get maximum quality audio from a headphone, and don't mind the bulky size. For $149.99, a one-year warranty, and a 30-day money-back guarantee, this headphone with EarPrint Technology is one you should always keep with you wherever and whenever.
15 Binge-Worthy Horror Netflix Series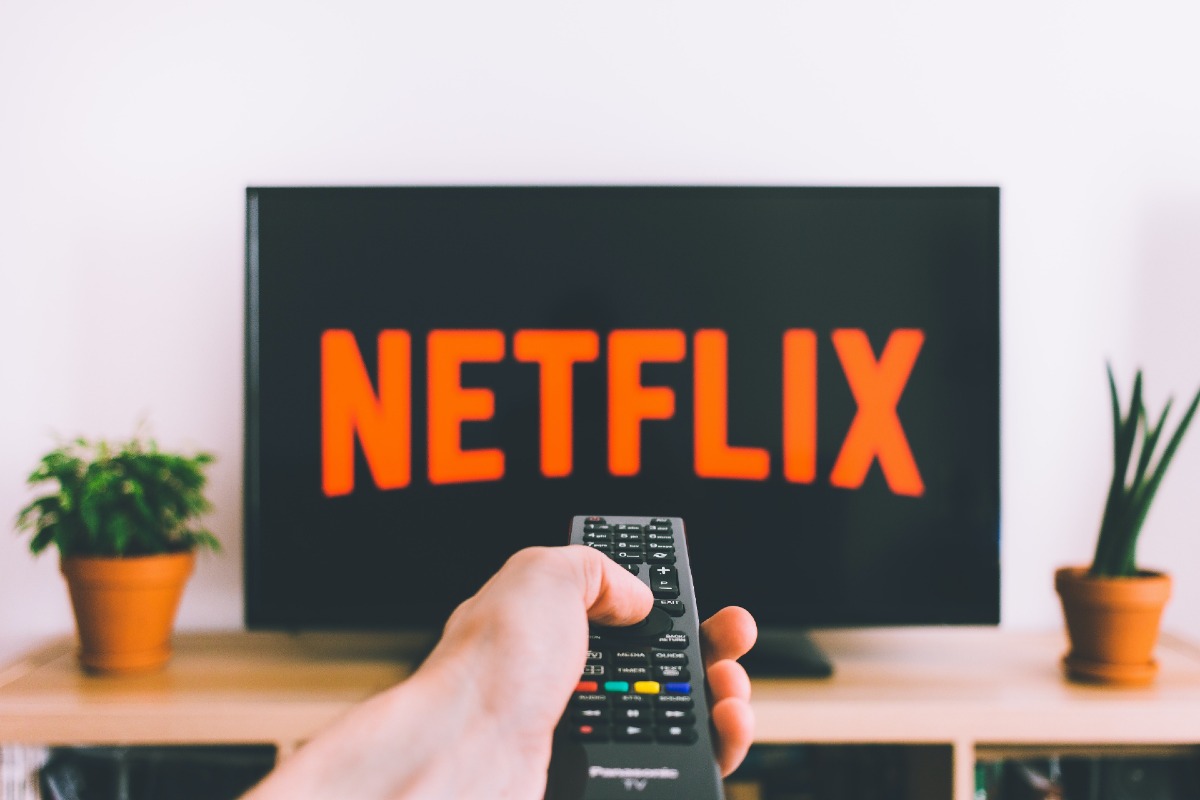 Some people are creeped out by zombies, while others, by psychologically-disturbed hoteliers. Without a doubt, each horror junkie craves their own flavor of scary. Luckily, Netflix offers a large buffet of spooky options guaranteed to give you the heebie-jeebies.
We know just how hard it can be to browse title cards and watch an incredible amount of trailers. So, we did some research to give you a list of the best Netflix horror shows worthy of binge-watching. You're welcome!
1. Dracula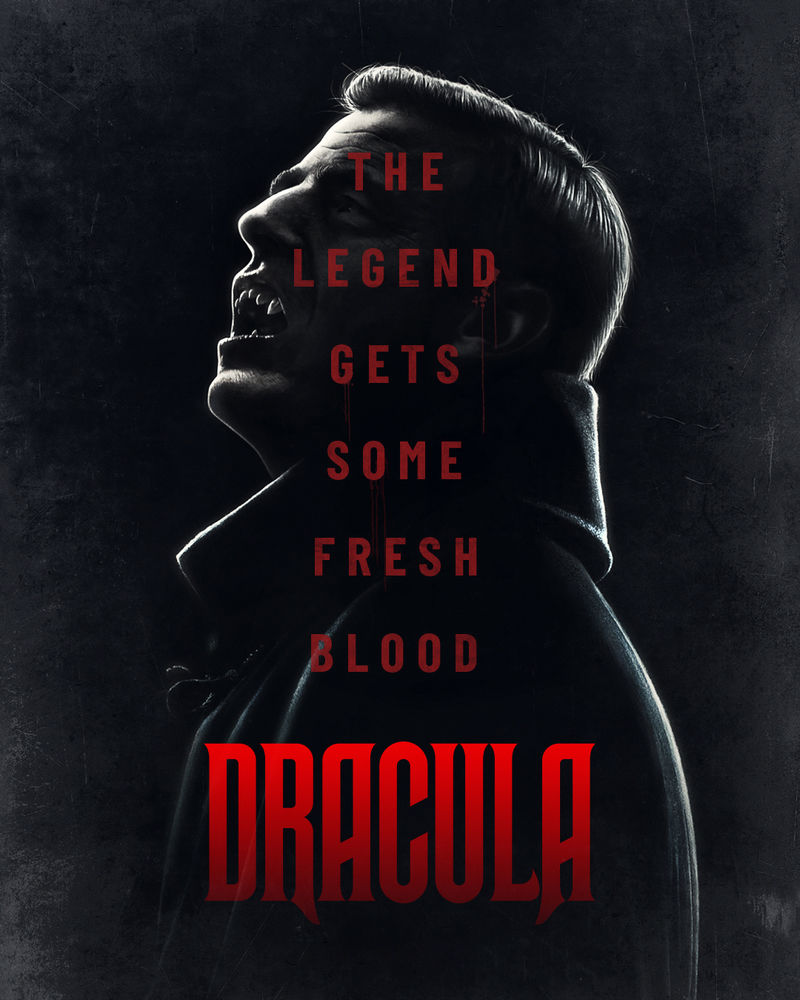 It's impossible to list the best Netflix horror shows without talking about this classic story based on the 1897 novel by Bram Stoker. The series stars Danish actor Claes Bang as Count Dracula and British actress and writer Dolly Wells as Sister Agatha Van Helsing. Just as one can expect with a material featuring the archetypal vampire character, expect much gore from this series. The strong female characters provide an excellent balance to the plot.
2. Dark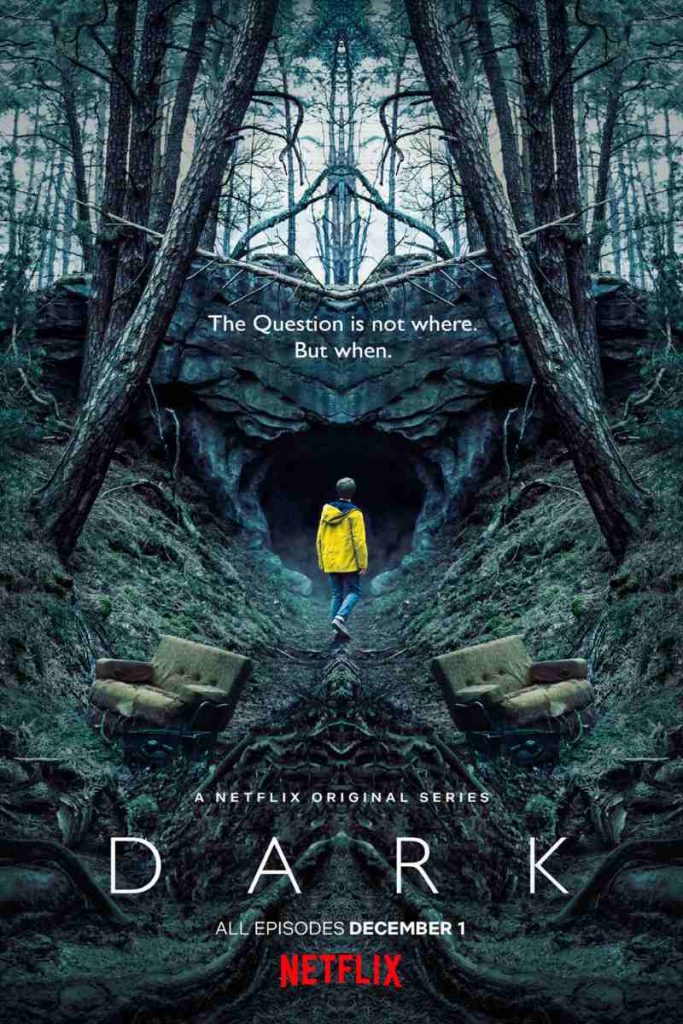 You can't get any darker than a series called Dark. This German horror-cum-science fiction thriller revolves around the events following the disappearance of a child. The plot exposes the hidden connections and secrets of four families that unravel a sinister time travel conspiracy. Aside from its creepy storytelling, the series is praised for its sci-fi noir style and artistic cinematography.
3. Hannibal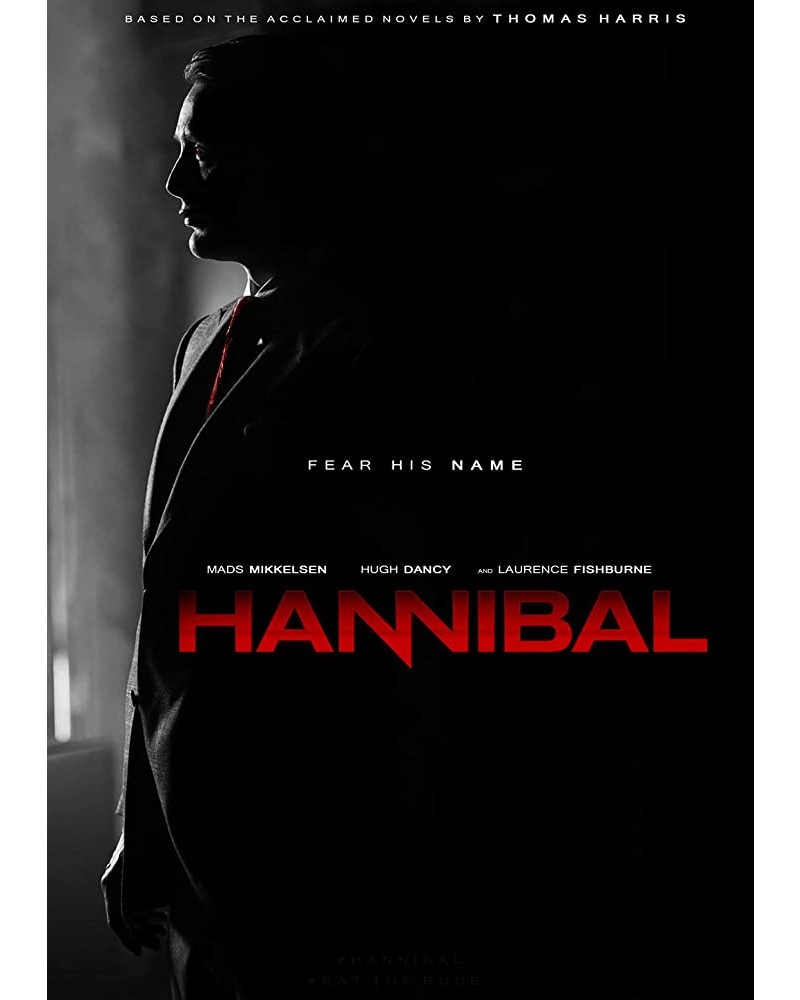 Fans of Thomas Harris' suspense novel series, Dragon, Hannibal, and Hannibal Rising, are sure to get a kick out of this program. The TV show premiered in 2013 on NBC and starred Mads Mikkelsen as Dr. Hannibal Lecter. Fans praise the show for its top-notch acting and the sleek but grotesque depiction of Dr. Lecter's cannibalistic nature.
4. The Haunting of Hill House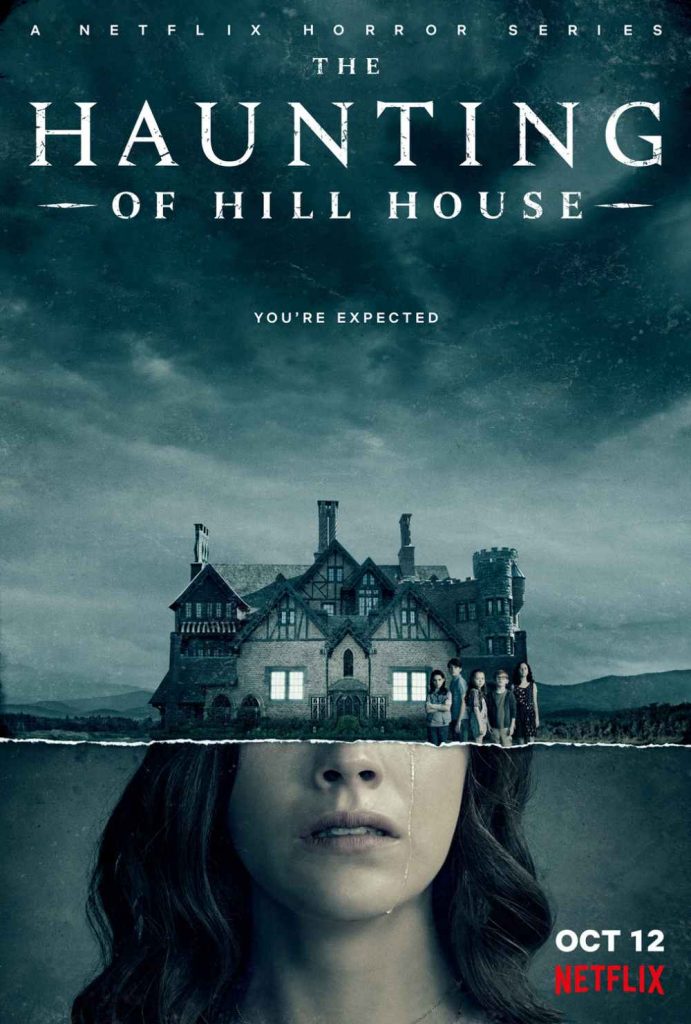 This series got a lot of attention when it first came out in 2018. Loosely based on the 1959 novel of the same name by Shirley Jackson, the series holds up on its own. The story features five siblings in two timelines – one when they were kids and the other, during the present time. The freaky events in the past continue to haunt the siblings throughout their adult life.
5. American Horror Story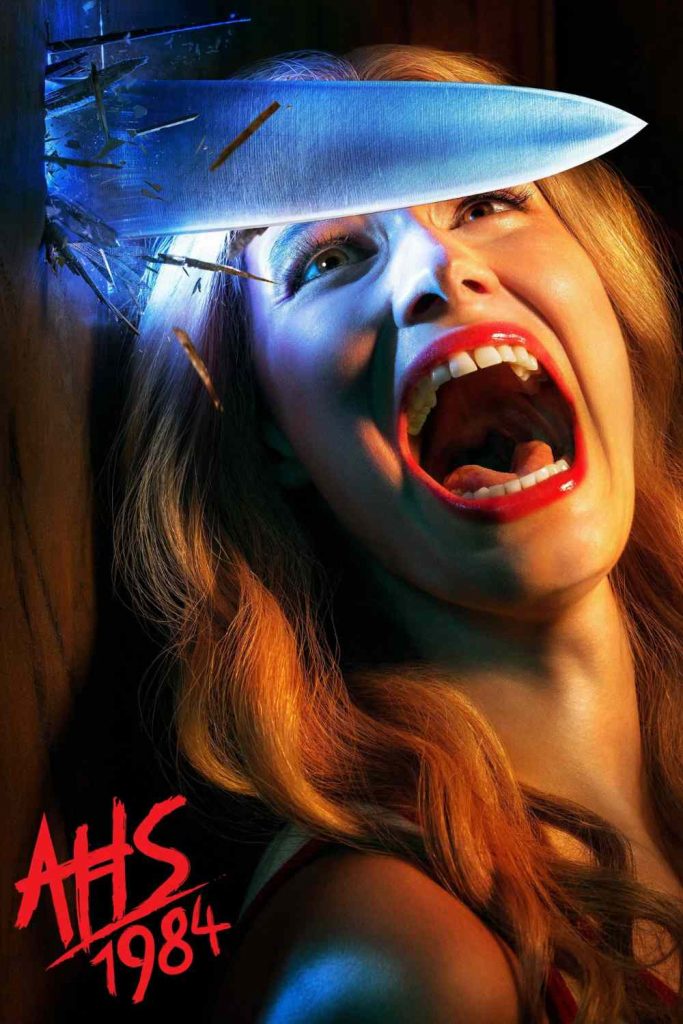 If you haven't had the chance to catch this anthology horror series since it first aired in 2011, Netflix is giving you the chance to catch up. Created by Ryan Murphy and Brad Falchuk, each season is a mini-series in itself. Fans have different favorites among the show's nine seasons, but many favor Cult (season 7) and Hotel (season 5), which earned Lady Gaga a Golden Globe award.
6. Bates Motel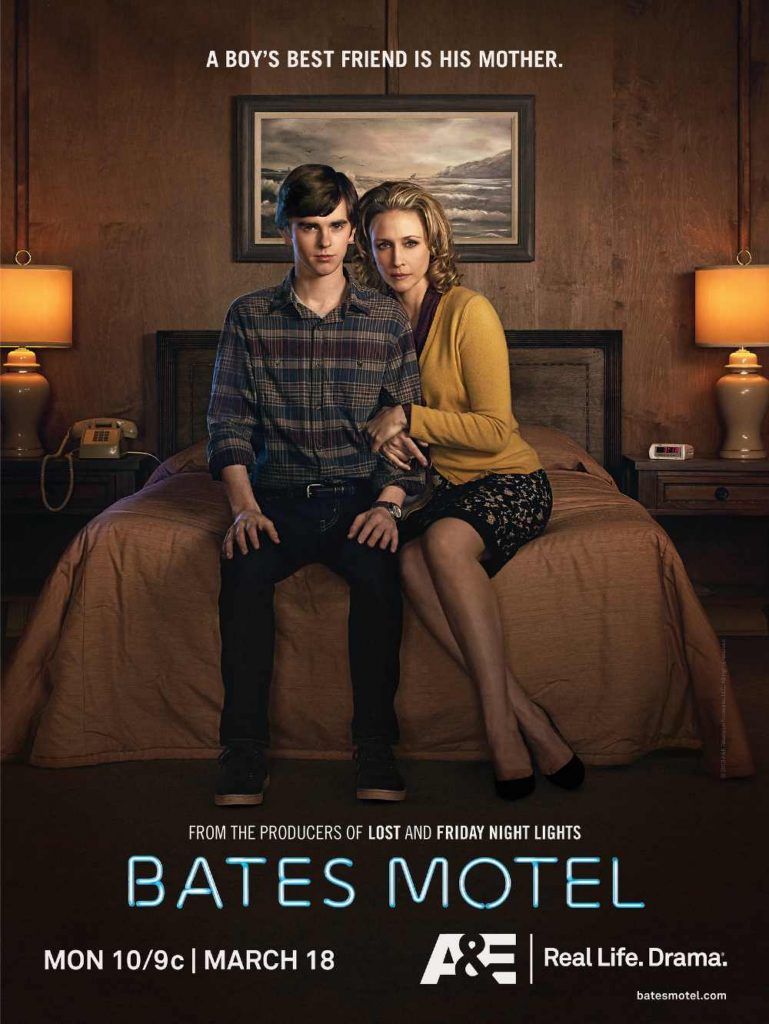 If you're a fan of Alfred Hitchcock's 1960 masterpiece, then you might find this series as one of the best Netflix horror shows worthy of your time. The show features Vera Farmiga and Freddie Highmore as the mother-and-son ensemble in a contemporary prequel prior to the movie's plot line. If you're curious about the series of events leading to Norman Bates' mental issues, don't miss this series.
7. The Order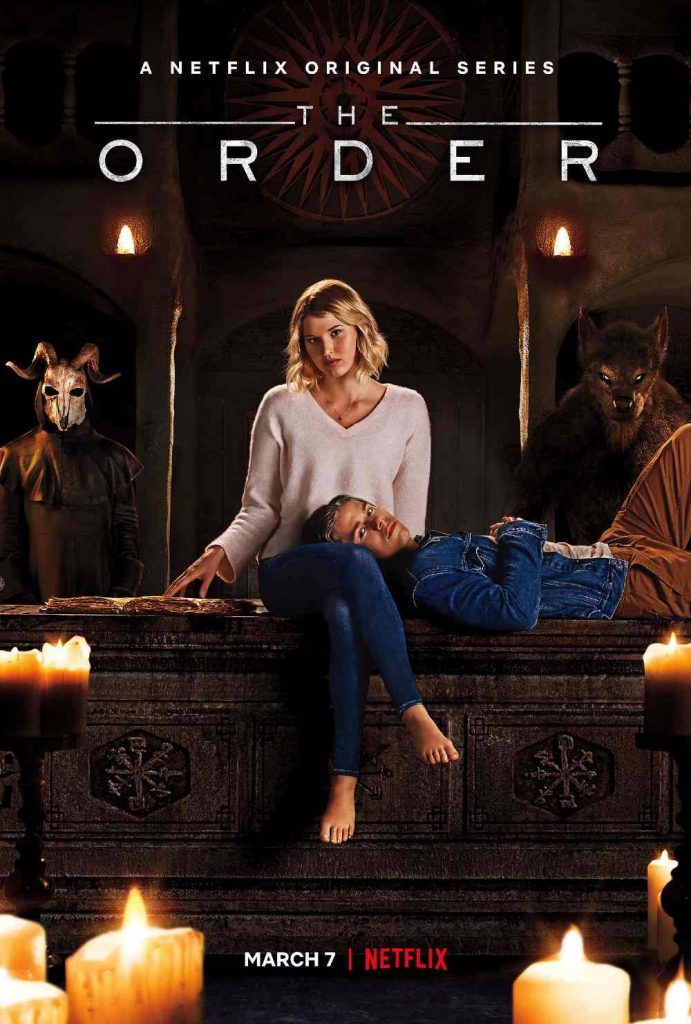 This Canadian-American horror drama TV series is top-billed by Jake Manley. The story revolves around a college student, Jack Morton, as he joins a secret society that teaches and practices magic called the Hermetic Order of the Blue Rose. Jack's journey deeper into the society uncovers magical dark arts and werewolves.
8. Castle Rock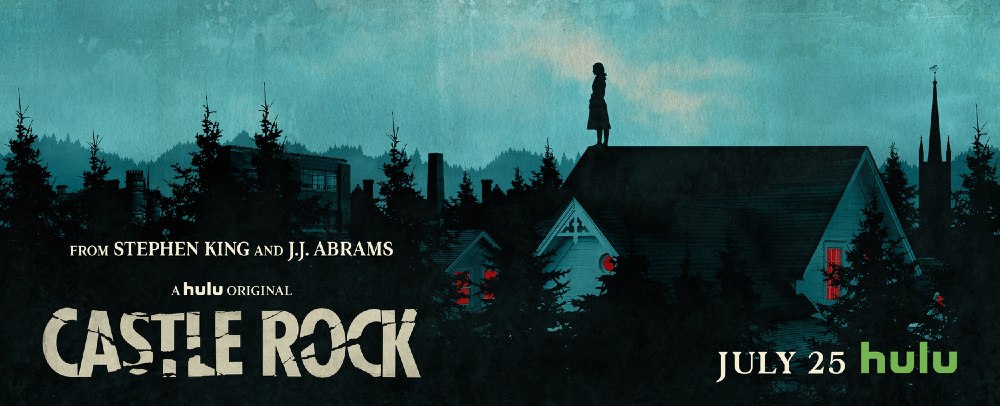 Castle Rock is an American psychological horror anthology based on the stories by Stephen King and his fictional town of Castle Rock, Maine. Created by Sam Shaw and Dustin Thomason, the series stars André Holland, Melanie Lynskey, and Bill Skarsgård. Online critics describe the series as a basket of Easter eggs for fans of the world-renowned author.
9. Glitch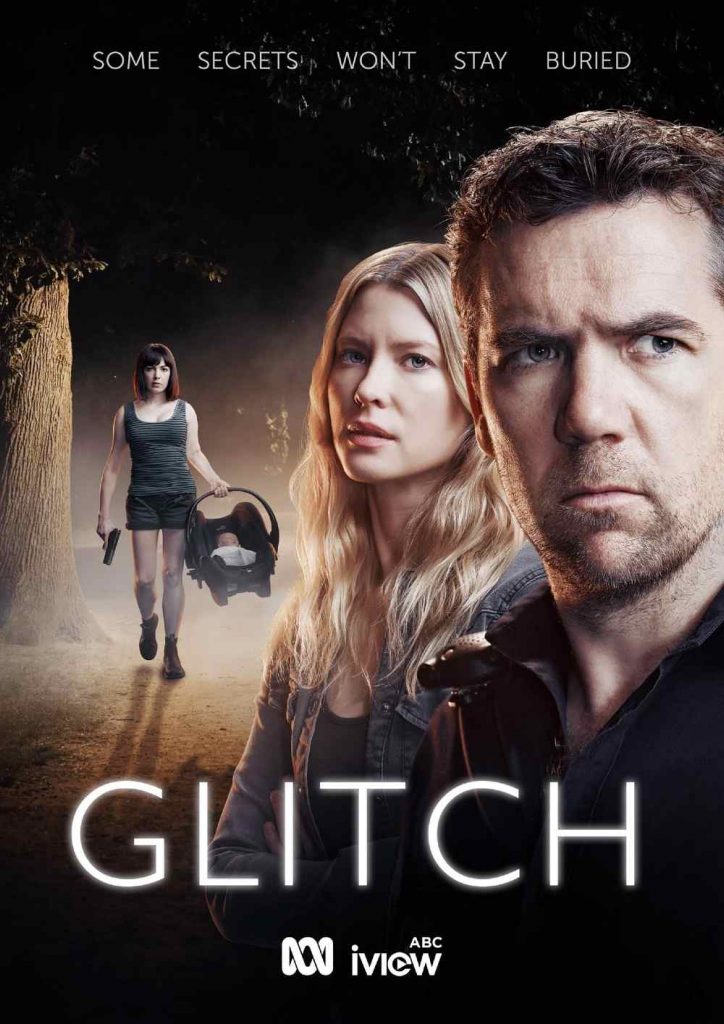 This Australian series, which premiered in 2015, follows seven people who return from the dead with perfect health but zero memory. This is somewhat a very close cousin of the French series, Les Revenants, which was also adapted into an American show, The Returned.
10. Mist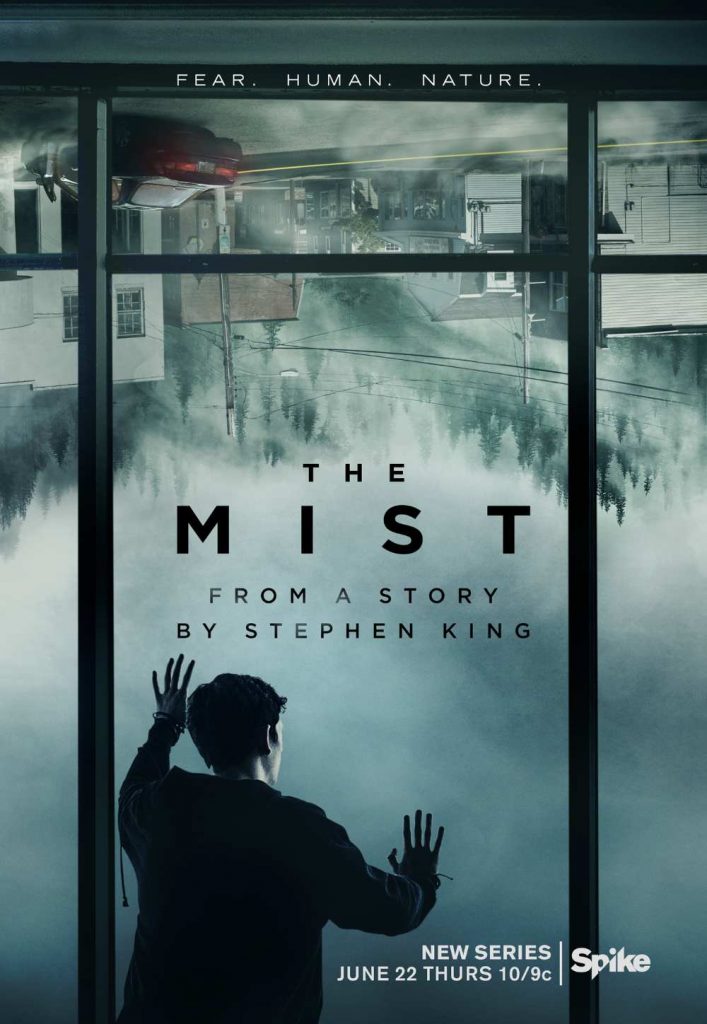 Mist is one of the best Netflix horror shows to watch if you love sci-fi. Based on the 1980 novella of the same name by Stephen King, the story features a mysterious mist that enveloped the town of Bridgeville, Maine. Eventually, residents learn that the mist is more than what it seems to be.
11. Ares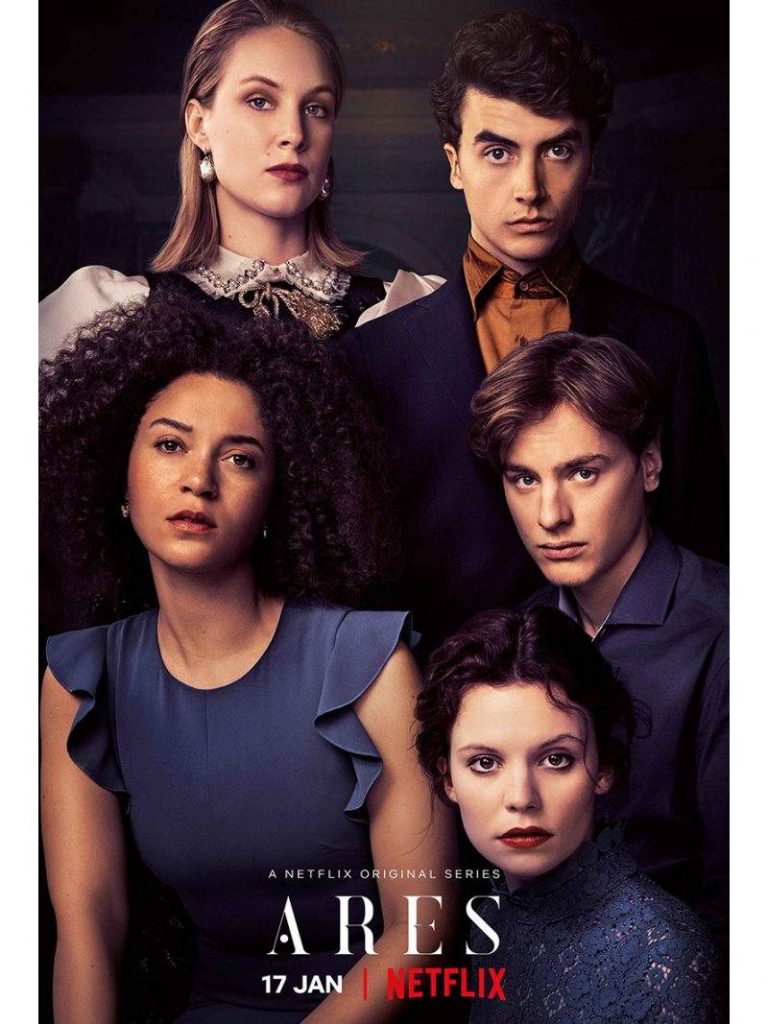 If you're wondering how the Dutch do their horror series, Ares will give you an excellent picture. Top-billed by Jade Olieberg, the story revolves around a medical school freshman in Amsterdam who joins a secretive student society called Ares.
12. Strangers From Hell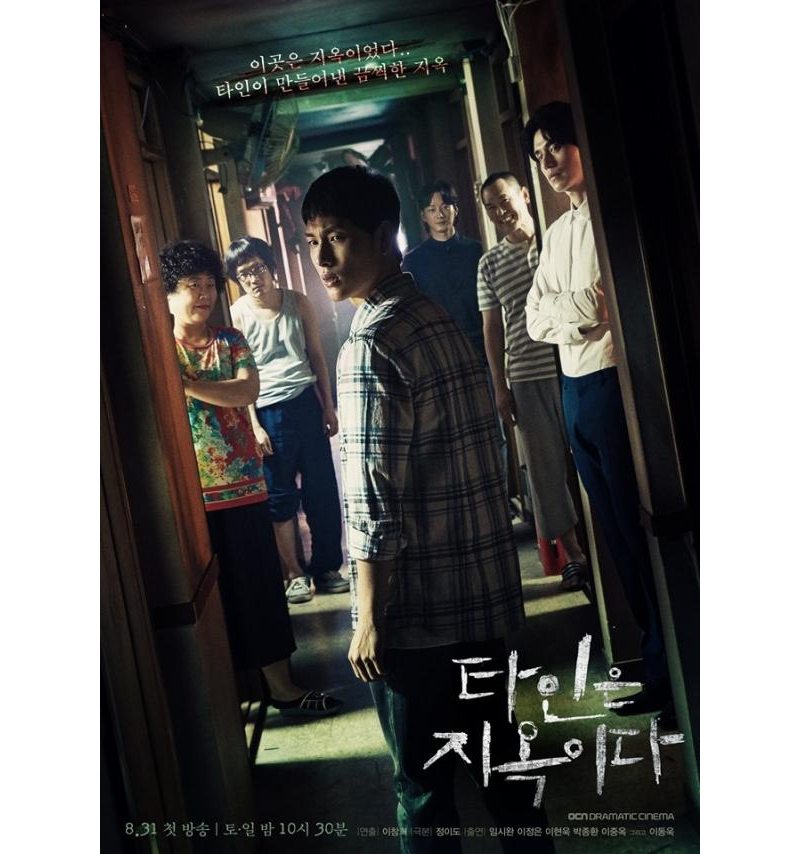 Also called Hell Is Other People, this 2019 Korean series is based on a webtoon. The plot follows a young man who moves to the city for an internship and finds a cheap dormitory to stay in. Strange occurrences cause him to start fearing his co-tenants in the dorm.
13. Diablero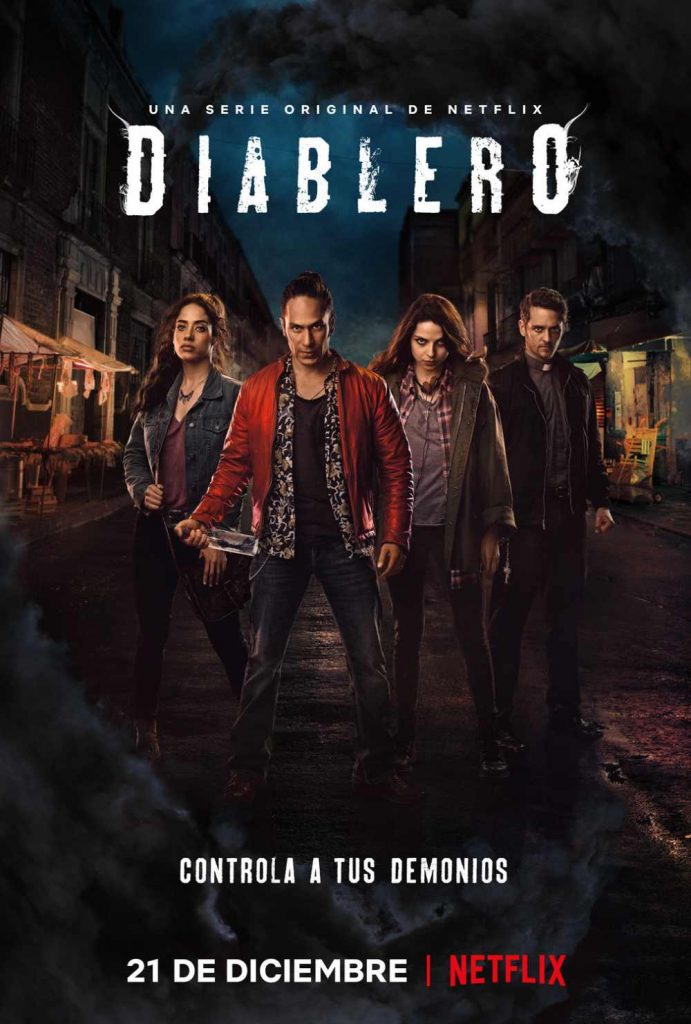 This Mexican series is based on a book by Mexican writer Francisco Haghenbeck, titled El Diablo me obligó, which loosely translates to "The Devil Forced Me." The series follows the story of legendary demon hunter or "Diablero" Elvis Infante, who joins forces with a priest, Father Ramiro Ventura, and Nancy Gama, who can invite demons into her body.
14. October Faction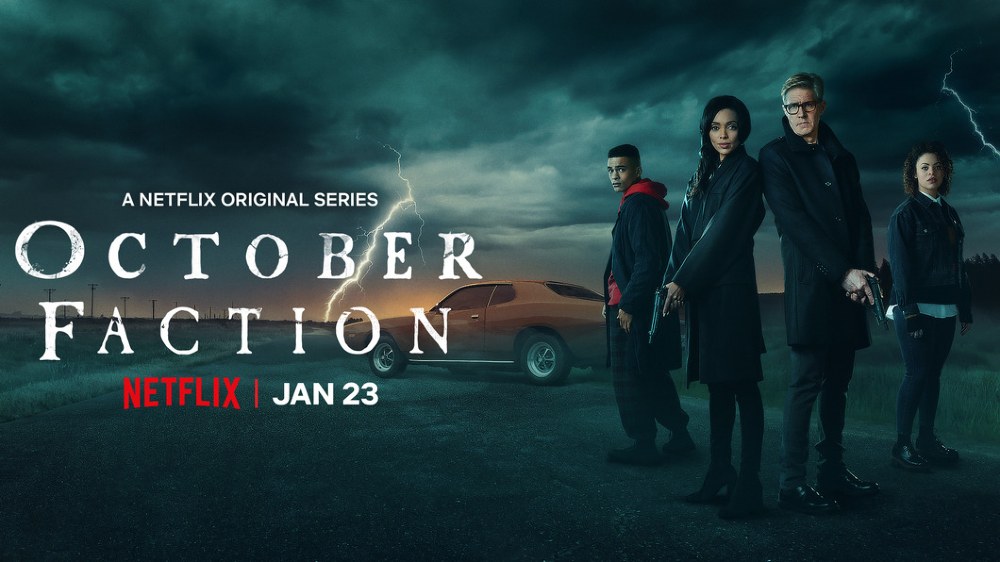 If you're a fan of comic book-style storytelling, you'll find October Faction as one of the best Netflix horror shows. This supernatural drama web television series is based on the comic series of the same name by Steve Niles and Damien Worm. The story revolves around the family of a monster-hunting couple and their twin teenage children. A death in the family sparks the revelation of a whole box of dark secrets.
15. Marianne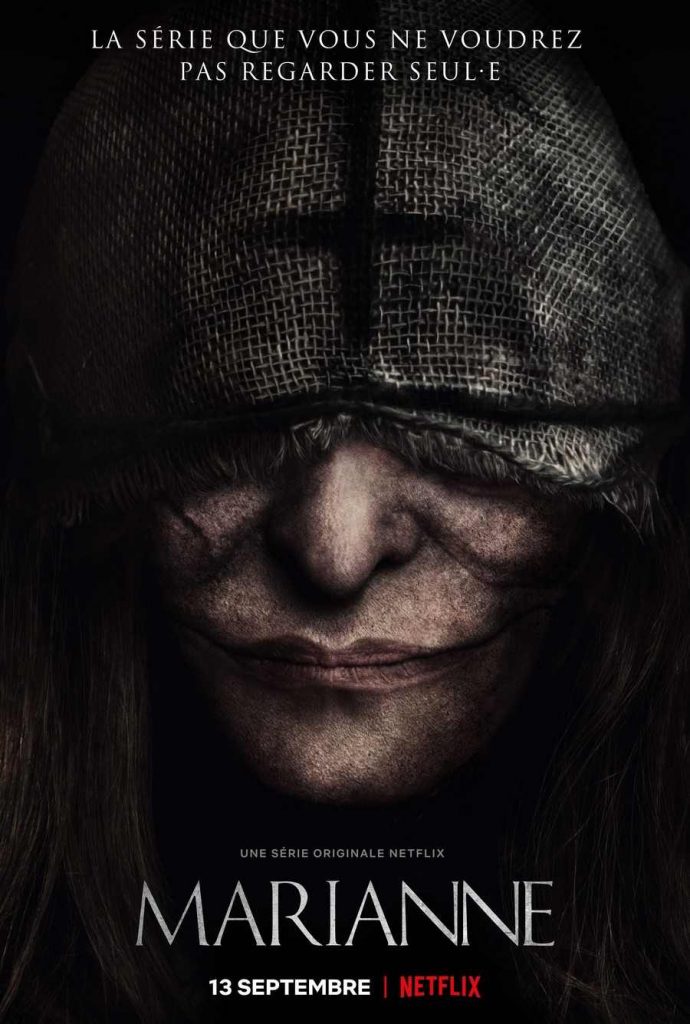 When online critics describe a series as "pure nightmare fuel," you know you have to proceed with caution. This French horror series stars Victoire Du Bois, Lucie Boujenah, and Tiphaine Daviot. The story revolves around a novelist who realizes that her horror novel's characters exist in the real world.
Countries Americans Can Still Travel To During The Pandemic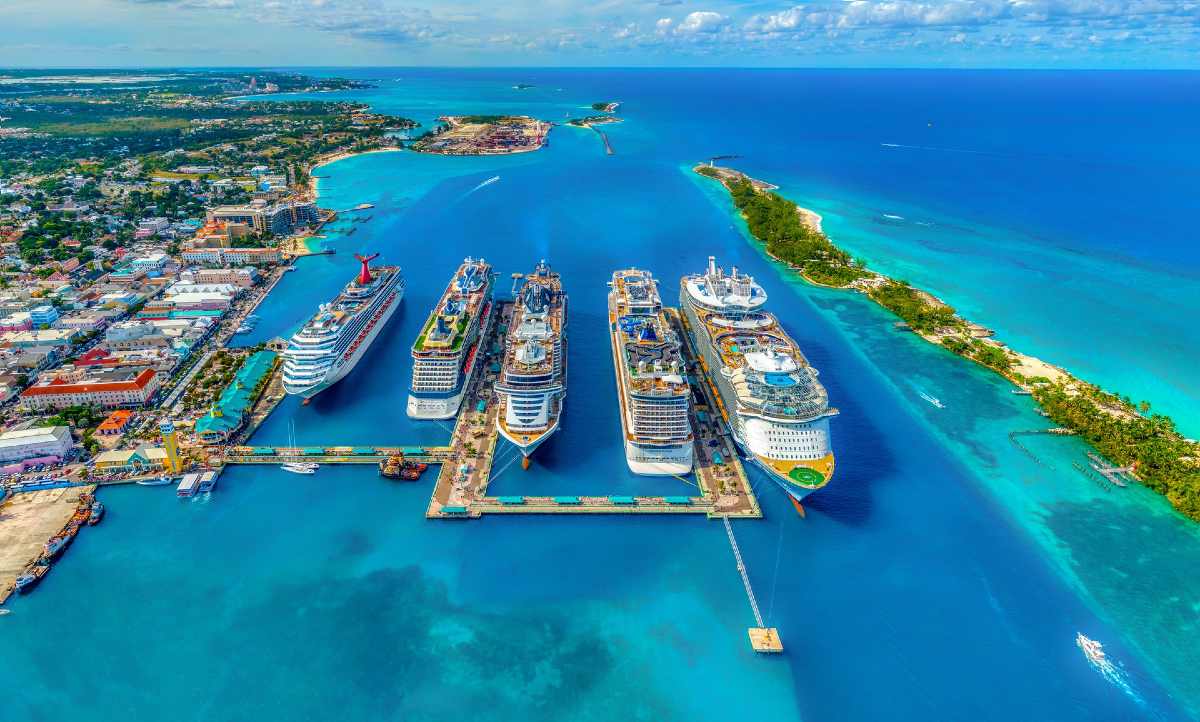 For Americans, pandemic travel is still possible in certain countries. But of course, we still encourage you to assess if your travel is essential. If there is a need to go, make sure that you have read the travel restrictions, requirements, and necessary documents and actions required. The pandemic has certainly changed how people travel and by the looks of it, these new practices could be permanent. 
The countries listed below have already resumed most of their transportation options and have re-opened their borders. Nevertheless, you still have to exercise caution and practice physical distancing.
1.Bahamas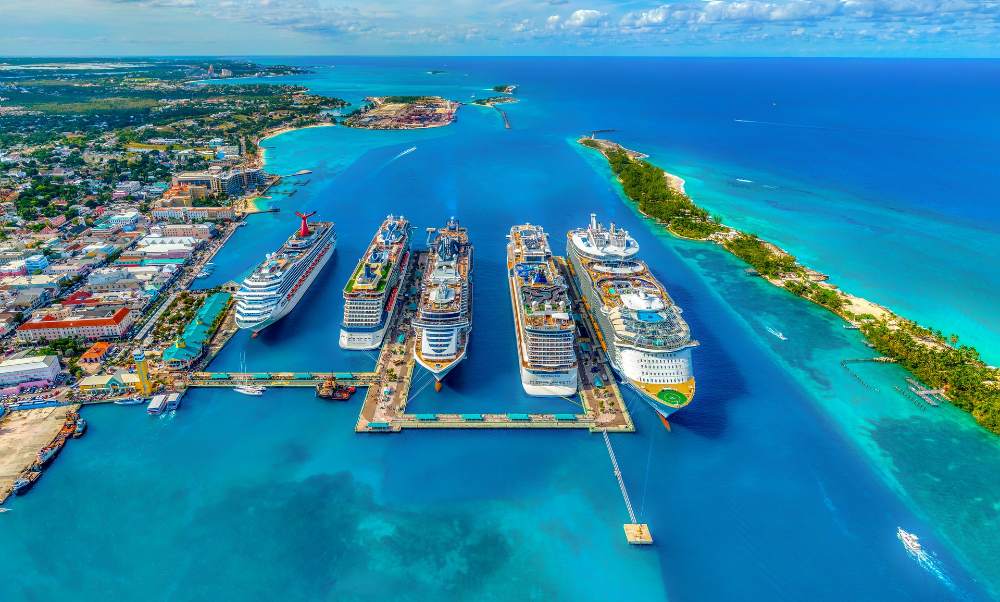 The Bahamas has just recently reopened its borders to Americans. But this doesn't mean you can freely explore the island like a regular tourist. If you plan to travel to the country, you need to be in quarantine for 14 days upon the arrival. This could be done in a private residence or rented accommodation. For those who rented a hotel room or a private boat, you can spend your 14 days in there as well. Failure to do so could result in deportation.   
You should also apply for a Bahamas health visa and present a negative COVID-19 PCR test. Downloading an app for easier contact tracing is also mandatory.
2. Croatia
The Croatian officials have already confirmed last June 2020 that Americans could now visit the country starting July 1, as long as they are tested negative for COVID-19. The test should be done within 48 hours after reaching the country. Otherwise, the traveler has to do self-quarantine for 14 days. This, of course, should be under the traveler's own expense. The test costs around $230. 
If you violate the country's health protocols, authorities could impose fines amounting from $1200 to $18000 for repeat offenders. Least to say, this pandemic travel can be costly if you will not abide by their protocols. 
Since April, Croatia has opened some of its public establishments, including national parks, beaches, and nature reserves.
3. Egypt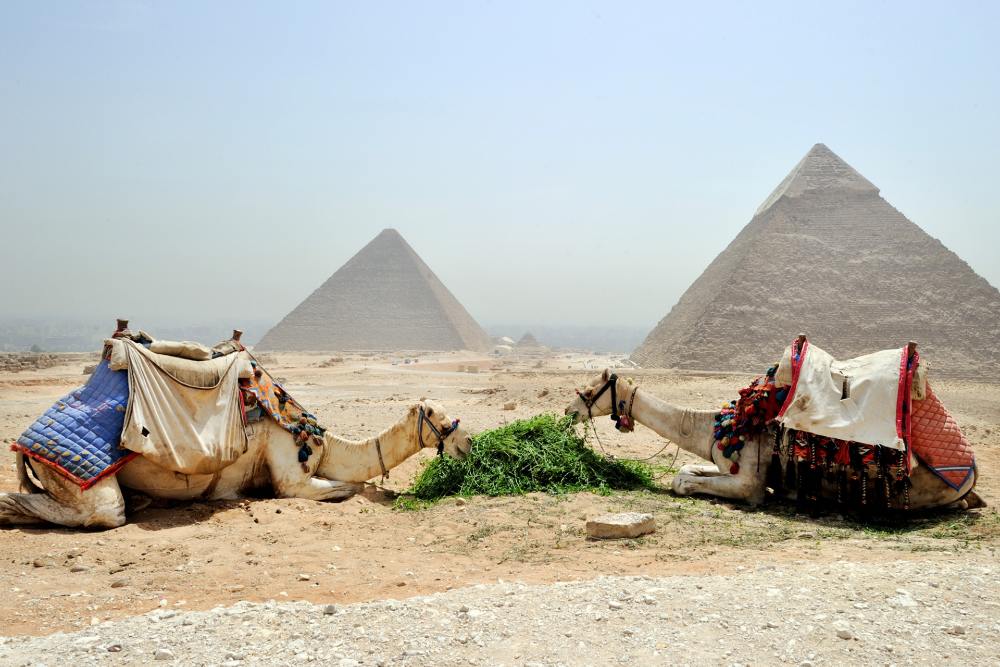 Last June, Egypt started to reopen a number of their resorts and other archeological sites to tourists, including Americans. These establishments are allowed to operate at 50% capacity. As we all know, the pandemic affected the global tourism industry, it created a huge dent in the country's overall economy.  
Before you can enter the country, you have to present a negative PCR test certificate for COVID-19. This should be taken 72 hours before arrival. Take note that you have to provide the paper copies of your results. Digital ones will not be honored. In addition, you have to show proof of health insurance.
4. Maldives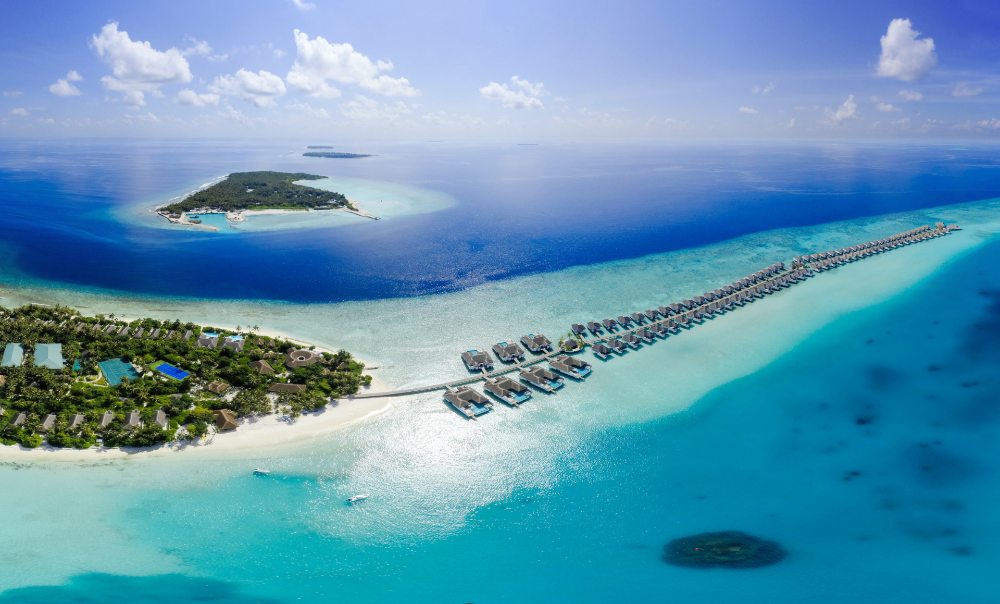 Last July 2020, the beautiful island of Maldives already allowed international visitors. As most of us are aware of, visiting the Maldives is really expensive. But if you are decided to take a vacation in this paradise, there is no requirement for quarantine as long as you do not have symptoms. 
The resorts are taking the necessary steps and recommended precautions. They even implemented improved hygiene protocols to ensure the safety of their guests. Some of the facilities are being sanitized every hour and the rooms are always deep-cleaned.
5. Fiji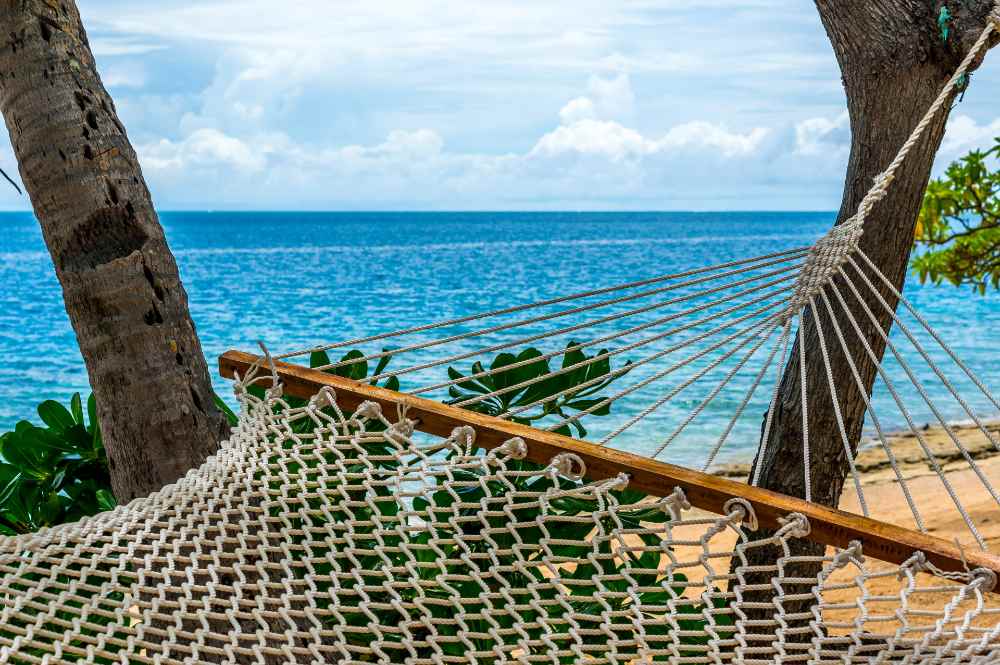 At Figi, they now opened their doors with high hopes to get billionaire tourists. Their prime minister shared that they want to attract VIPs so that they can restore the country's tourism-dependent industry. 
According to them, if you have your private jet, could rent your own island, could invest in Fiji, and could take necessary health precautions, then you are more than welcome to visit. 
The country had only less than 20 confirmed COVID-19 cases and none of these was severe. The concern here is that when the virus affects more people, Fiji has limited public health facilities. 
Spending a hefty amount seems like a crazy idea for most. But just so you know, a group of 30 has already made reservations in Fiji and they plan to stay for three months.
6. Macau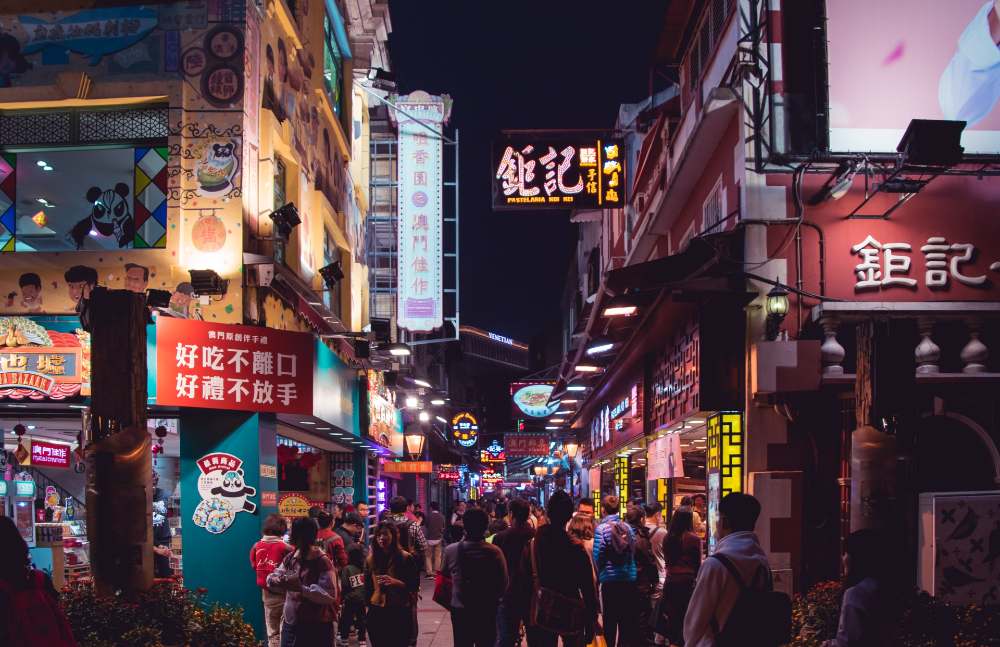 Macau is another pandemic travel destination that Americans are allowed to go to. But first, you have to seek a Health Declaration to enter the country. The great news though is that Macau has not reported any new active case that was diagnosed in the country.
Americans do not need a visa to enter Macau. But if you plan to stay for more than 30 days, then you are required to get one.
7. United Arab Emirates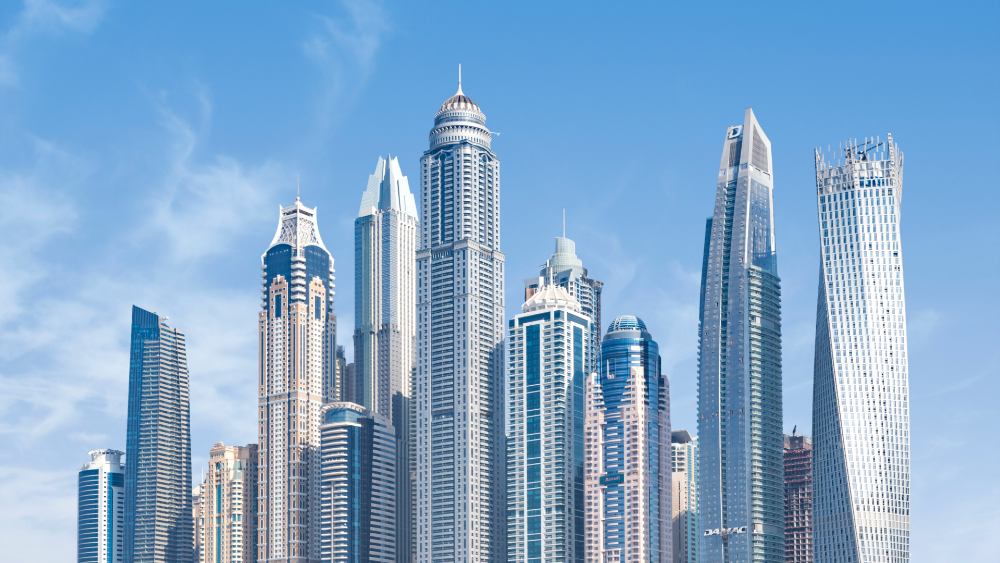 Last July, Dubai started welcoming back foreign travelers to their country. Of course, one has to follow strict safety measures such as wearing masks, temperature checks, and COVID-19 testing. The test must be taken within 96 hours of their flight and the traveler should present a negative result to the airline. Health insurance is also required. Americans can secure a 30-day visa upon arrival in Dubai. 
So there you go. Where do you think you are headed next? 
Take note though that we do not recommend that you travel right away. If you don't see that your travel is critical, just stay at home and delay your plans. That way, you won't face any risks and ensure that you stay healthy.

11 Best Korean Dramas of 2020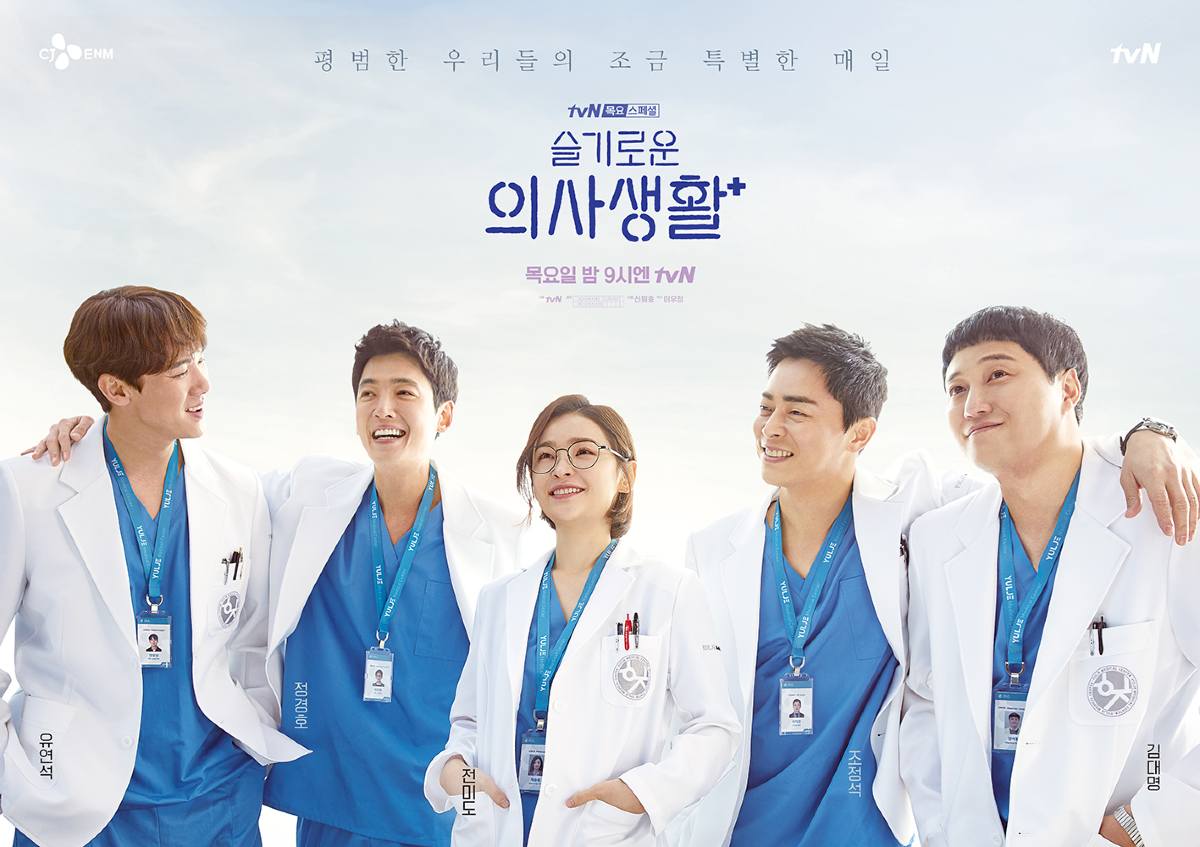 Korean dramas have become a constant companion for viewers around the world. They've made people cry, laugh, scream, swoon, and even frustrated. Sometimes, all at once. It has become a guilty-pleasure and obsession that it can be difficult to pin down what is considered the best among the best.
In this article, check out our list of the 11 best Korean dramas 2020 to keep you glued to your screens. Don't worry, these are all spoiler-free too!
1. Crash Landing On You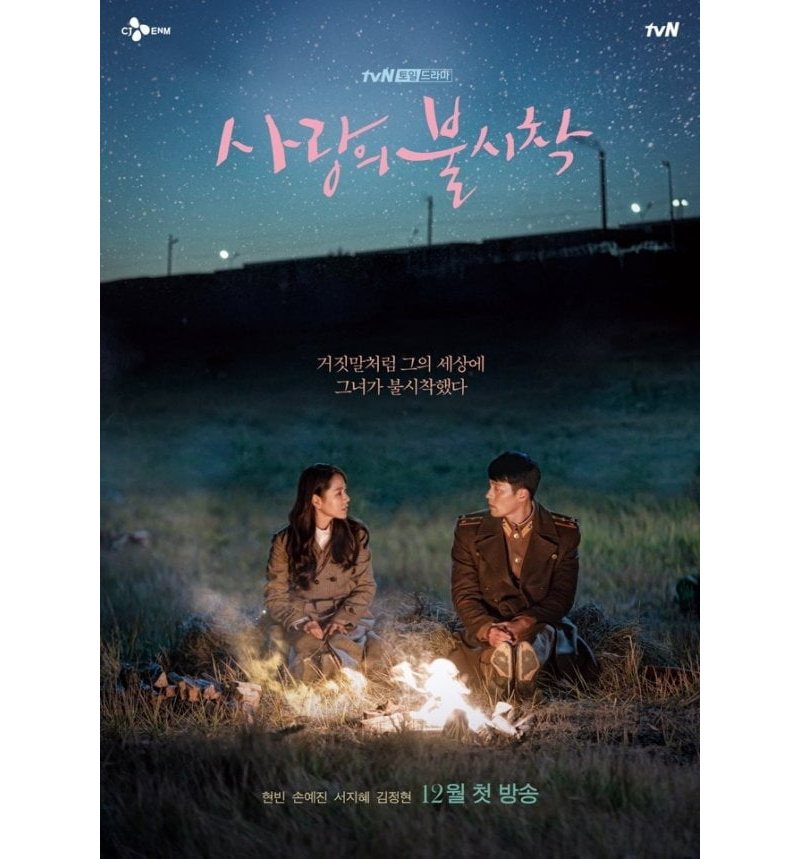 This drama is by far the biggest hit of 2020. It tells the story of a South Korean heiress named Yoon Se-ri (Son Ye-jin) and a North Korean soldier, Ri Jeong-hyeok (Hyun Bin). Fans of the drama would consider their romance as Romeo and Juliet-esque because of their circumstances. Plus, their chemistry is off the charts too.
It's not all romance because it mixes action and comedy as well. The drama will keep you at the edge of your seat and wanting more. For any Korean drama enthusiasts, the secondary couple is as important as the leads. You'll find yourself rooting for them too.
Number of Episodes: 16
Where to Watch: Netflix
2. Itaewon Class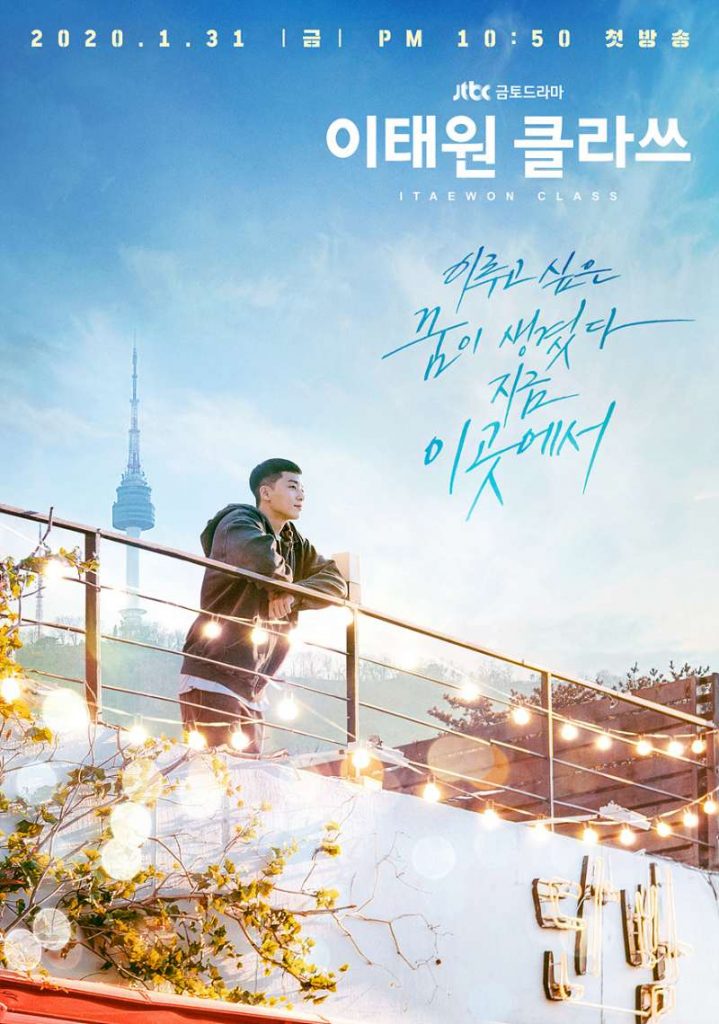 Park Sae-ro-yi (Park Seo-joon) aspires to become a policeman. However, his dreams of becoming one were thwarted following an accident causing him to end up in jail. Once released, he opens up his pub called DanBam. He then forges relationships with different individuals that will help his pub prosper while seeking revenge on those who wronged him.
This drama comes highly recommended by its viewers because it deviates from the norm. Viewers love the plot twists, character growth, and messages tackled in the drama. As such, it has become one of the best Korean dramas 2020 that many love to binge-watch.
Number of Episodes: 16
Where to Watch: Netflix
3. The World of the Married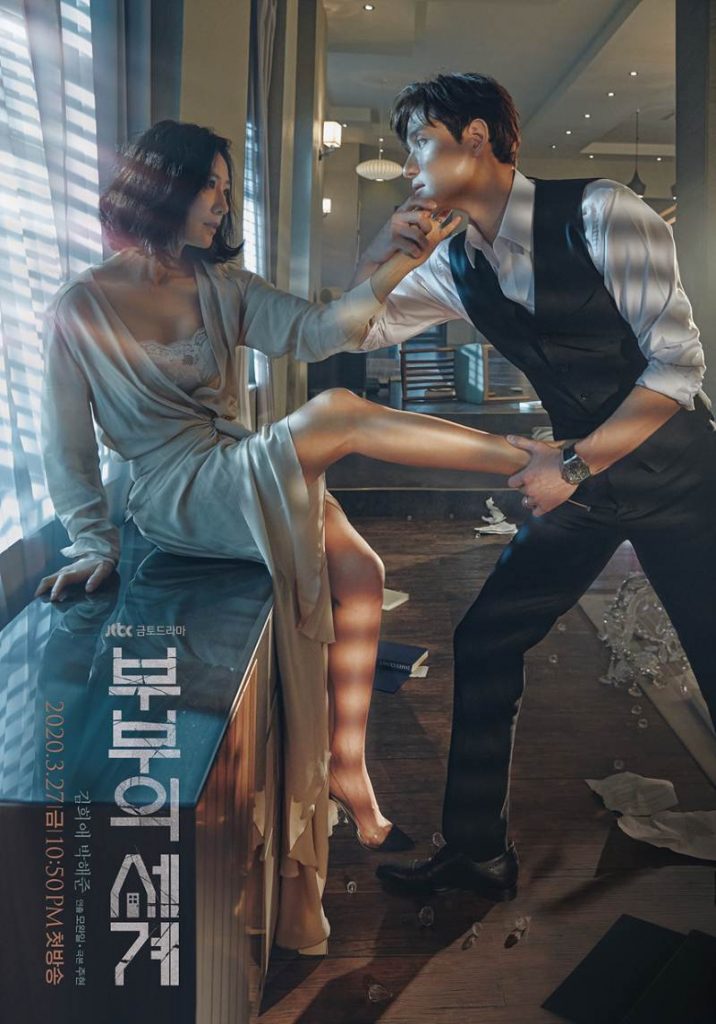 The World of the Married is the Korean remake of the BBC One drama, Doctor Foster. It's about a couple who seem to have everything because of their marriage. However, their seemingly happy union would be tested and eventually turn toxic because of the husband's affair. As the characters' marriage crumbles, viewers will see the consequences of the affair. Plus, the ripple effect on the people in their lives.
Still, even if that's the case, the drama was gripping. It got viewers hooked and wanted to see more of the story progress as it ended.
Kim Hee-ae plays the wife, Ji Sun-woo, while Park Hae-joon plays her husband, Lee Tae-oh.
Presently, The World of the Married is the most-watched drama in South Korea.
Number of Episodes: 16 + 2 Specials
Where to Watch: Netflix
4. It's Okay to Not Be Okay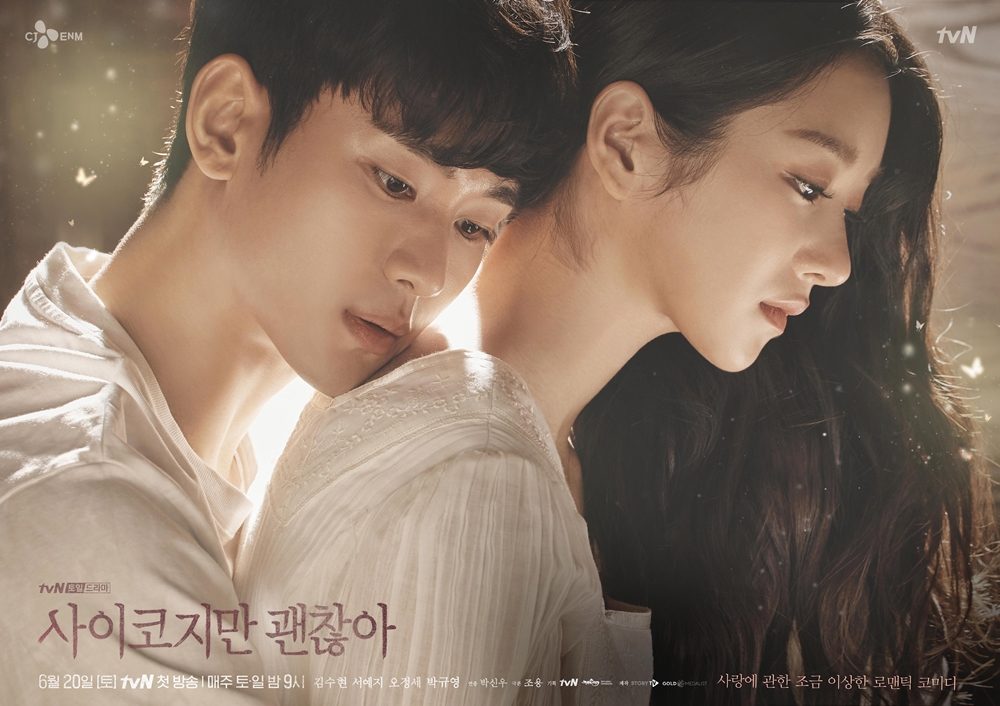 Mental health isn't a widely talked about topic in South Korea. However, It's Okay to Not Be Okay challenged that, making it one of the best Korean dramas 2020. It blends romance, family drama, and even comedy. There are some horror elements to it, but don't let that stop you from watching it.
The story focuses on Ko Mun-yeong (Seo Ye-ji) and Moon Gang-tae (Kim Soo-hyun). Mun-yeong is a children's book author who exhibits anti-social behavior, while Gang-tae is a psychiatric caregiver.
Oh Jung-se also stars as Moon Gang-tae's brother, Moon Sang-tae, a man with an autism spectrum disorder. His character is also central to the story of the two leads.
The two leads end up meeting one another and learning how to overcome their pain and emotional trauma. Eventually, as they fall for each other, they'll discover a haunting secret that intertwines their past and might jeopardize their future.
The chemistry of the trio was one of the strongest points of the drama. Their connection with the side characters helped viewers understand their character and personalities more. Plus, through storytelling, viewers can understand lessons interlaced with fairytale elements.
Number of Episodes: 16
Where to Watch: Netflix
5. Hospital Playlist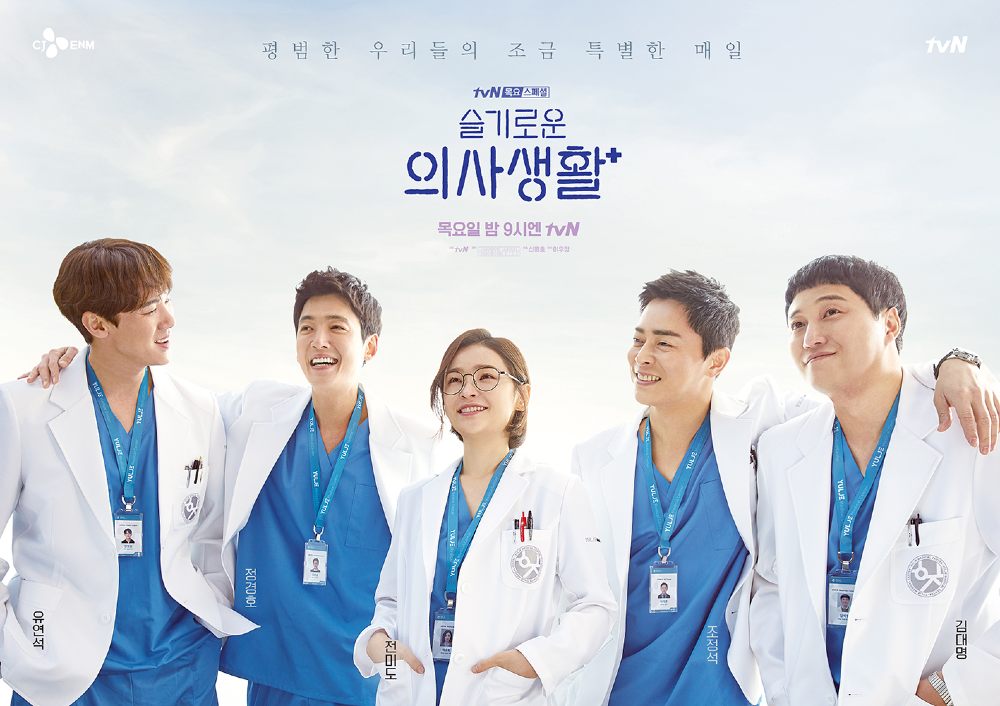 Fans of the Reply Series and Prison Playbook will enjoy this new drama by acclaimed writer, Lee Woojung.
Hospital Playlist is about five doctors who have been friends for 20 years. They juggle the challenges they face as physicians while managing their personal lives. Get ready to cry and laugh, thanks to the fantastic and talented cast. It's one of the best Korean dramas 2020 because of the slice-of-life element, making their stories relatable to the audiences. Plus, if you watch the drama, you'll know why Playlist is part of the title.
Fan favorites Jo Jung-seok, Yoo Yeon-seok, and Jung Kyung-ho make up three of the quintet. Rising stars Kim Dae-myung and Jeon Mi-do round up the main cast.
Don't worry about its short run, because it's coming back for a second season in 2021!
Number of Episodes: 12
Where to Watch: Netflix
6. Hi Bye, Mama!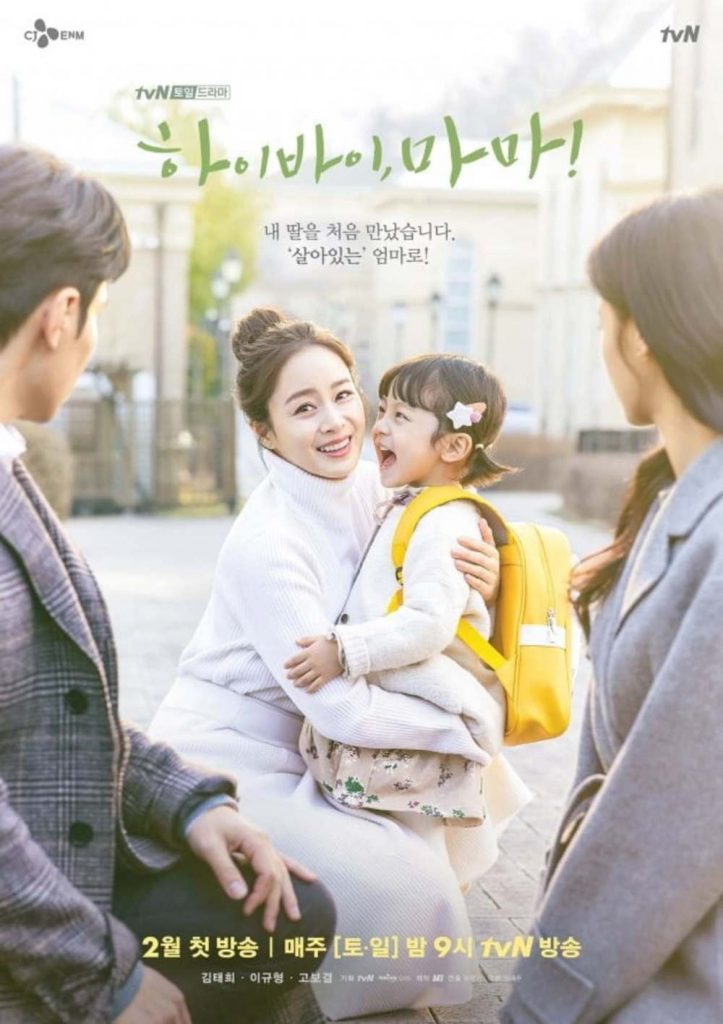 Prepare tissues as you watch Hi Bye, Mama because every episode will leave you ugly crying.
This drama is about Cha Yu-ri (Kim Tae-hee), who gets a second chance to live with her family. Romance isn't the central theme. But it's a heartwarming tale about reconnecting with your loved ones and living life to the fullest. There's also talk of grief. Even so, viewers will learn more lessons along the way, as they finish the drama.
Lee Kyu-hyung from Prison Playbook stars as Kim Tae-hee's husband, Jo Kang-hwa. Seo Woo-jin plays their adorable daughter, Jo Seo-woo.
Number of Episodes: 16
Where to Watch: Netflix
7. Hyena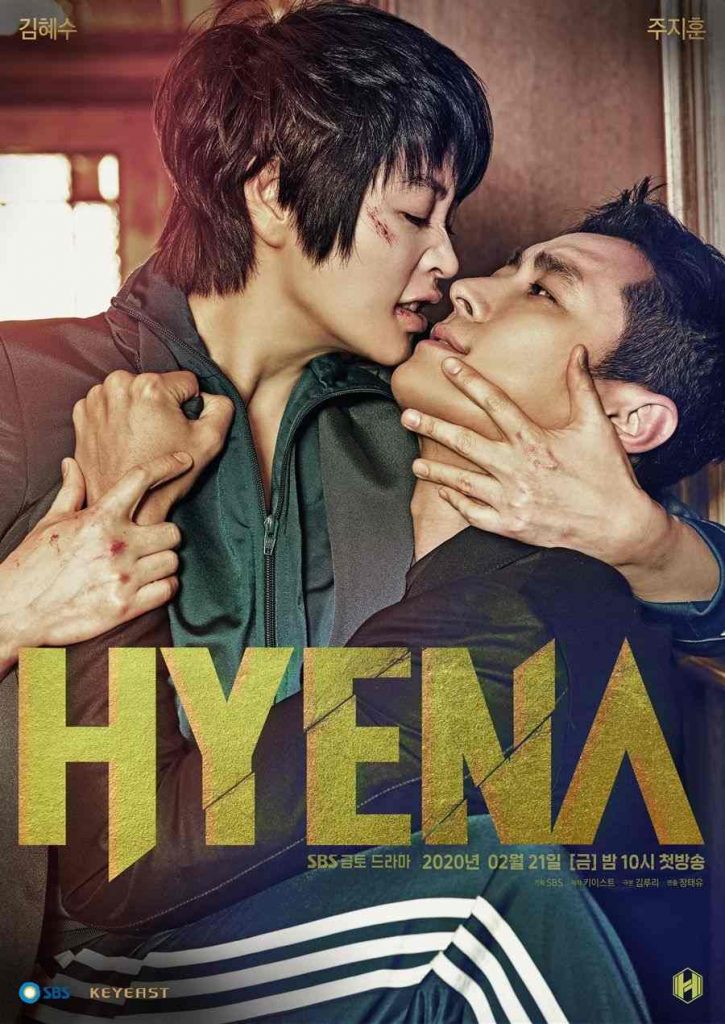 Hyena deals with two lawyers that represent only the filthy rich. Hot-shot lawyers Jung Geum-ja (Kim Hye-soo) and Yoon Hee-jae (Joo Ji-hoon) repeatedly cross paths as they try to one-up each other. Both characters are brilliant and cunning as they fight their way to reach their goals.
It's the amazing undeniable chemistry between the two leads that keeps viewers hitting the Next Episode button. Aside from that, many fans praise Geum-ja's characterization. Joo Ji-hoon also carries his character well throughout the series. That's why many people root for their characters.
Number of Episodes: 16
Where to Watch: Netflix
8. Extracurricular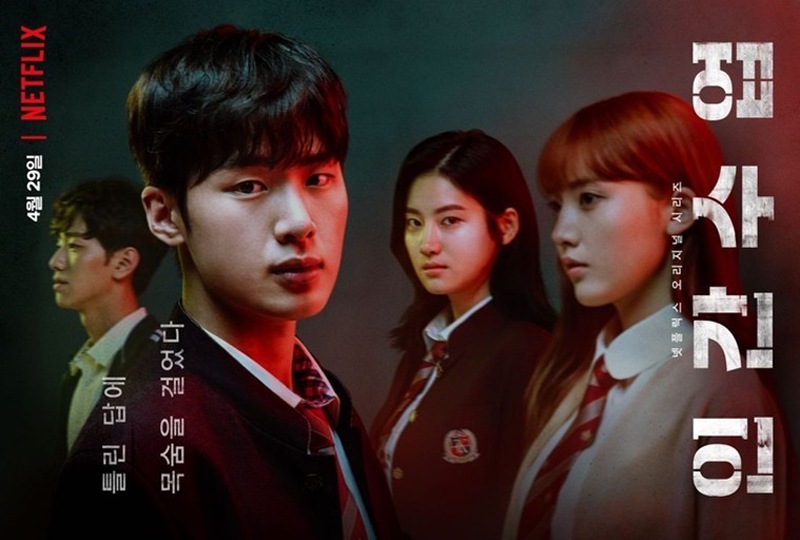 Extracurricular revolves around high school students who choose to do the wrong things and suffer its consequences. What makes this one of the best Korean dramas 2020 is because it deviates from stereotypes.
It's not your typical chipper high school drama. They explore the dark intentions of each character while not giving them a good or bad label. It started slow, but it gets intense as you watch every episode. Plus, the leads are impressive, making for a great viewing experience for those who binge-watch it.
Kim Dong-hee, Jung Da-bin, Park Joo-hyun, and Nam Yoon-soo are the show's four main stars.
Number of Episodes: 10
Where to Watch: Netflix

9. Mystic Pop-Up Bar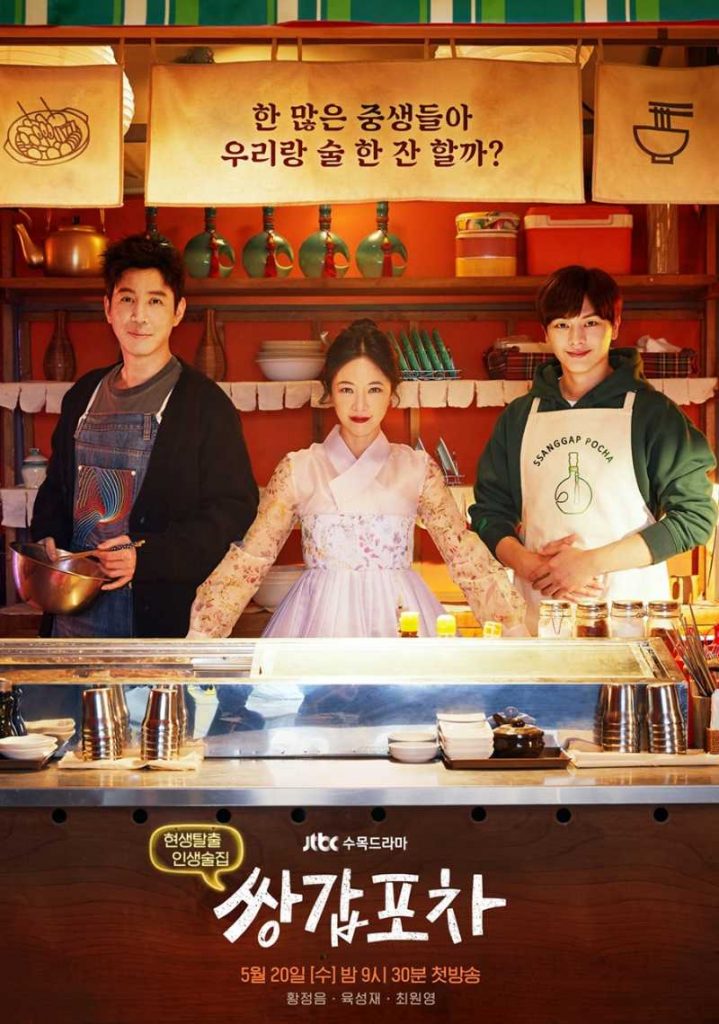 If you're thinking about watching fantasy comedy, Mystic Pop-Up Bar is your best bet. The story is about a trio who runs a pop-up bar for the dead. Wol-ju (Hwang Jung-eum), the owner of the bar, must help comfort and resolve 100,000 souls for a certain time. Or else she'll be sent to hell. But she isn't alone, since she has Chief Gwi (Choi Won-young) and Han Kang-bae (Yook Sung-jae) to help her before time runs out.
Avid Korean drama viewers will compare this story to Hotel del Luna. However, it does hold its own through humor and the heartwarming scenes. Moreover, viewers believe that the drama deserved more attention because of the lessons everyone can pick up while watching the show.
Number of Episodes: 12
Where to Watch: Netflix
10. My Unfamiliar Family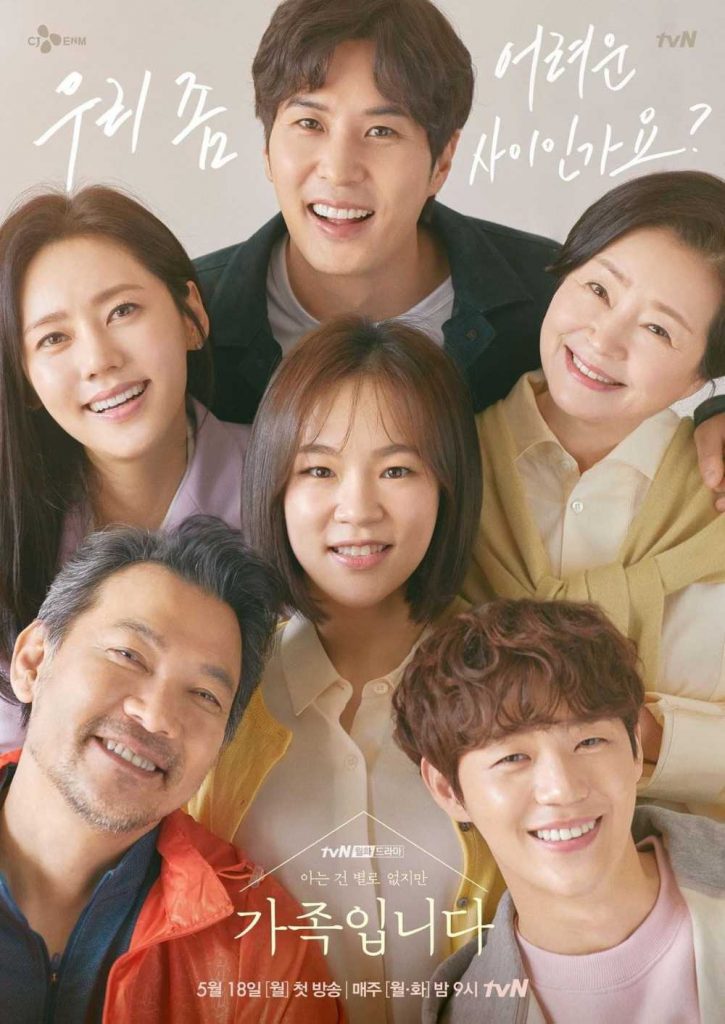 My Unfamiliar Family is one of the most underrated Korean dramas on this list. Most would fawn over most of the titles here, but this is a realistic family drama that anyone can relate to. Kim Eun-hee (Han Ye-ri) is the main protagonist where she's distancing herself from her family. At this time, she's also growing closer to Park Chan-hyuk (Kim Ji-suk). However, when things unfold, she must decide who to turn to.
It's one of the best Korean dramas 2020 because it focuses on family issues that may hit close to home. Most fans praise the writing and the ensemble. There's also a discussion about LGBT, which remains a sensitive topic in the country. But it's the lessons that many take away from this show and leave an impression on them.
Number of Episodes: 16
Where to Watch: Viki
11. Memorist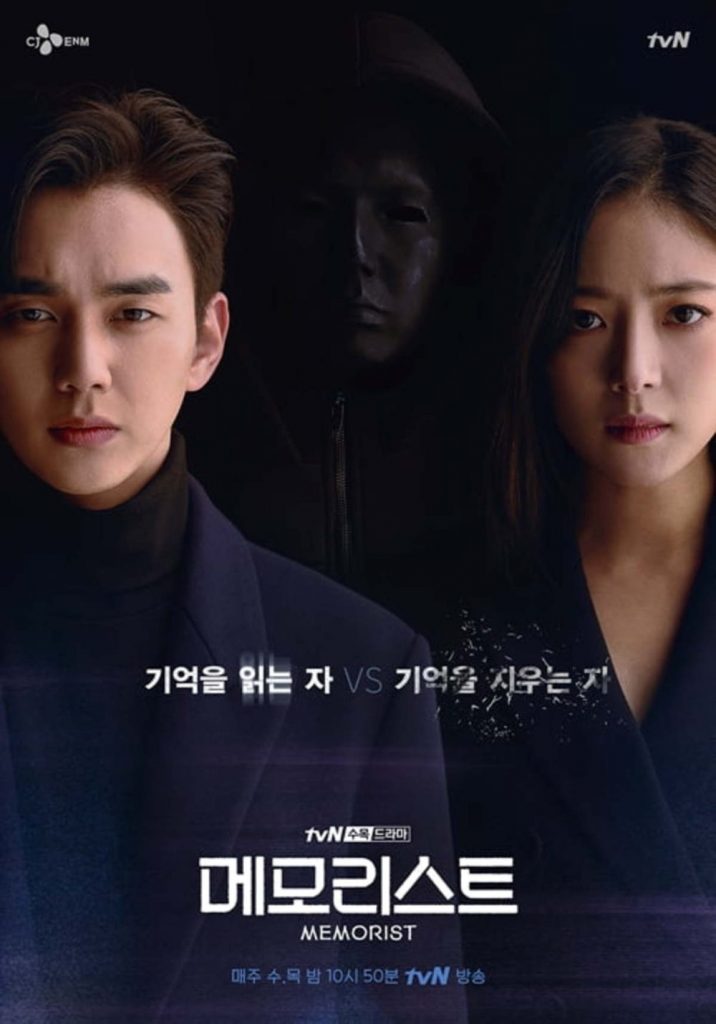 Memorist is a supernatural crime thriller that follows a detective named Dong Baek (Yoo Seung-ho). When he touches someone, he can see their memories. Opposite to him is a skilled profiler named Han Sun-mi (Lee Se-young) who solves cold cases. They will come together because of a serial killer case. This will then test their abilities and reveal a truth about their past.
The plot is worth-noting as it integrates crime with a supernatural twist. It left viewers at the edge of their seats as they tried to solve the thrilling case alongside the leads. Plus, the leads work perfectly with the whole cast that made viewers stick with it until the end.
Number of Episodes: 16
Where to Watch: Viki