Why Millennials Are Leaving Big Cities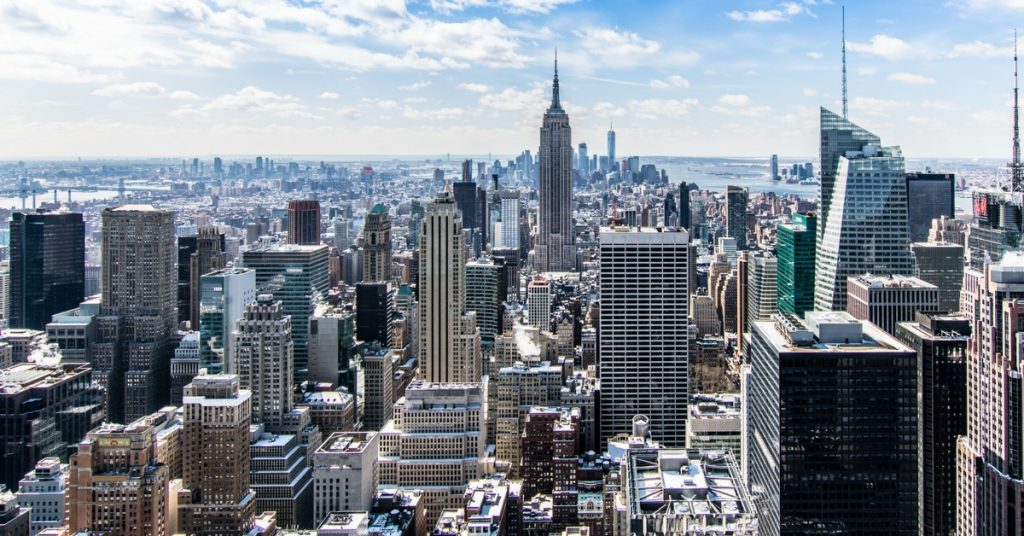 Don't confuse the millennial presence in cities with a

desire

to be in a city. The population of millennials in large cities may be dense, but since 2010, there has been growth in suburban and smaller urban areas. Not only that, but millennials are moving out of big cities like New York in droves and moving into neighboring areas. Up and coming cities like Camden is showing promise as an alternative to their neighboring city, Philadelphia. With more options and prices for housing dropping, leaving a city may not seem like a bad possibly. The reasons for millennials leaving a city may not be too surprising.
Struggle for financial stability
It's not surprising to find that the millennial generation is struggling financially. With the recession and lack of jobs, the expense of living in a city just doesn't seem worth it. Though unemployment has lowered, wages are still stagnant. At first glance, it may seem as if millennials prefer public transportation, but it may also translate to the difficulty of affording cars. Millennials are marrying later or not at all because of the lack of financial stability.
Living in a city was temporary
A large city meant job opportunities in the eyes of a millennial. However, it is expensive and chaotic. The allure of bars and skyscrapers have less of an appeal in the long run. Meanwhile, smaller cities with a growing economic sector like Camden seem more attractive, especially for job opportunities. Many new startups try to keep their offices in a more affordable area, which many times is not within a large city.
Lower priced housing
Not so long ago, purchasing a house seemed almost impossible because of the inflated prices. Though millennials are known for renting rather than purchasing, the housing market is slowly improving, and houses seem more attainable. Moving into the suburbs or a smaller metro area is better financially in many cases.
Preferences change
Today's 30 - 44 year olds are moving out of cities and into the suburbs or faux urban suburbs. Contrary to what was once believed, millennials still have that dream of living the American dream of having a big single house with the fence and lawn. Now that the older millennials are more established in their career, they don't feel a need to stay within the confines of a big city. Though the move out of a city and into the suburbs may seem slow compared to other generations, it seems that people are just planning to migrate at a later time.
LocalStove Satisfies Your Cravings For Homemade Food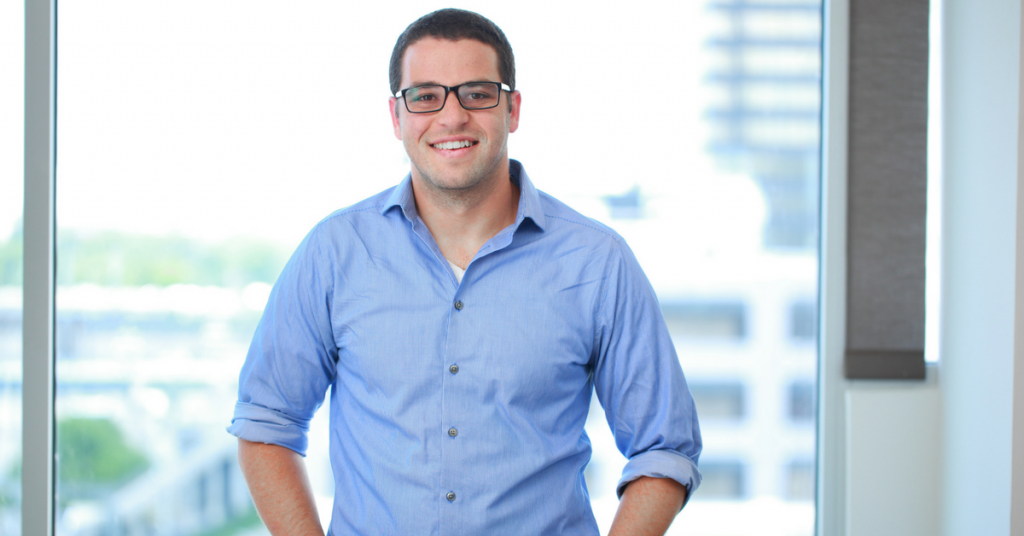 Steve and Greg believe that everyone deserves homemade meals, but realize that with our busy lives, homemade meals are not always possible. As a result, they cofounded an online platform called LocalStove that connects the best home cooks in your neighborhood to you. On their website you can select which dishes you want from a variety of home cooks, and the food will be made and delivered to your event. We had the opportunity to interview them and learn more about their entrepreneurial journey and startup.
What inspired you to become entrepreneurs in the food industry?
Steven Finn
: Food has been an obsession of mine for as long as I can remember. I started developing my own skirt steak marinade at age five, had a few years where my primary source of media was the food network, and have traveled as far as Australia and back in search of the best food out there. Wherever I go, I want to eat like a local. I spent several years as a software engineer for Bloomberg, and was ready to go out on my own and build something that I had a burning passion for. I decided I wanted to found a startup before we had the idea for LocalStove, and was exploring a variety of ideas. When it came down to actually doing something, working with incredibly talented local chefs who make authentic food from all over the world made so much sense! Greg Dubin: I learned about the power of food to bring people together at a really young age. While growing up, my grandfather owned a restaurant in a small town in Wisconsin. It was the type of place where almost all the customers were regulars and everyone there knew everybody else's name. People were drawn in by amazing comfort food (like deep fried balls of cheese as big as your fist!), but would stay for hours because they were made to feel like family. Spending a lot of time at the restaurant from as long as I can remember left a deep impression on me about the emotions that food can bring out in people and drove me to find away to impart this gift on to others, like my grandfather did. Yet, this exposure also taught me how tough owning a restaurant is. Between the brutal hours, high risk and thin margins, I realized it wasn't the right business for me. LocalStove came about as a result of the realization that we can still create amazing culinary experiences, without a brick and mortar establishment. So, I sought to abstract away the worst parts of the restaurant business and harness tech to enable talented, passionate cooks to share their creations with the world.
What was your biggest challenge when founding LocalStove?
Steven Finn
: Our biggest challenge was in deciding to take the plunge to pivot our business model. Our original model was to have our chefs offer individual meals through our website with us providing marketing, payment processing, and delivery logistics, and more. While this business was growing, it was difficult to spread the word. Then, we fell into office catering, mostly by accident. We originally viewed it as a marketing activity to sell individual meals, but corporate clients kept calling us back. We discovered that there was a real gap in the market serving small to mid size offices, where groups of around 10-75 people are too large to order effectively from restaurants and too small to get good menus for good prices from traditional caterers. These groups were regularly ending up with pizza and sub platters. This is the perfect size group for one experienced cook with no help and low overhead to cook for, and it allows us to sell much better food to offices for prices comparable to (or better than) existing options. On top of that, our cooks are making a lot more money per hour of labor than they would on virtually any other "gig economy" platform. As catering became a larger and larger portion of our revenue, we noticed that the catering model actually solved a lot of the problems we were having in individual meals. Having office catering become our primary business model was a tough call to make, but one that has worked out and allowed us to build the beginnings of a sustainable and scalable business.Greg Dubin: The biggest challenge was probably emotional or mental in nature. Mainly, just taking the plunge into pursuing our endeavor full-time. Doing so at the end of business school was particularly challenging. Right when the majority of our friends were accepting high-paying jobs in lucrative industries, we were committing to having no income for the foreseeable future with absolutely no guarantee of success. The fact that all of us were married and either had kids or kids on the way certainly made the consequences of failure feel more daunting.
How was your experience like having 2 other cofounders?
Steven Finn
: Having cofounders is great. I've worked on a startup alone before, and it's hard to keep moving! Having cofounders gets everything done faster, provides a source of instant feedback on your work, and allows for rapid iteration. We are lucky to have complimentary skill sets. At this point, we know almost without talking about it who should take responsibility for something that needs to get done because we each know our cofounder's strengths and weaknesses as well as we know our own.Greg Dubin: I believe there is a study that correlated three cofounders with the highest chances of success for a startup. I completely understand why. First, launching a startup requires so much work every day, across literally dozens of areas of expertise. I truly cannot comprehend how sole founders can do it alone. Second, I cannot overstate the importance of having a diversity of opinions and perspectives when formulating strategies and finding solutions to problems. Moreover, having three cofounders instead of two helps break through impasses where only two equal founders may be at a stalemate. (Side note: Our third cofounder Henrique left the company a few months after launching to take a full time job. He left on good terms and retained a tiny bit of equity, but isn't involve in any day-to- day operations of the business)
Why did you focus your business around home cooked meals?
Steven Finn
: We believe that the best food in the world is locked behind the front doors of our neighbors. It doesn't necessarily take years of culinary training to make food that resonates deeply with people. To us, home style cooking is Grandma's recipes. It's something you've made 1,000 times, but you still love to make it. It's cooked with feeling, passion, and editorial control. We find that we're more likely to get this type of food from a local, independent cook who works for his or herself than we are from a professionally trained line cook who spends their days pumping out somebody else's recipes in a restaurant setting. We don't tell our cooks what to make or what to charge. They give us menus of what they're best at, they set their prices, and we match them with offices whose budget and dietary preferences are a good fit. On a personal note, some of our food is some of the best food I've ever had, and I'd eat at Per Se for my wedding anniversary or drive to South Dakota for a rack of ribs (Bob's Broasted Ribs in Sioux Falls!).Greg Dubin: I've always loved to travel and quickly came to appreciate what an immense impact food has on culture. When visiting other countries, I truly believe there is no better way learn and understand about another culture than through its cuisine. A single dish can represent the mosaic of hundreds of years of history; a cross-section of the country's plants, animals and ecology; and the long-held, rich traditions of the people. However, you don't have to get on a plane to have these experiences. Philadelphia represents a rich tapestry of cultures, be them ethnic, religious, or simply socially-based. All these cultures have unique, exciting and authentic foods, which until now had been locked inside people's own kitchens. The best cooks aren't the ones on line pumping whatever they are told to cook for minimum wage. They are the ones who truly live and breathe their cuisine, because it is a part of who they are. LocalStove's mission is about unlocking the kitchen door and enabling these amazing cooks to share not only their food with the world, but their passion, history and story as well.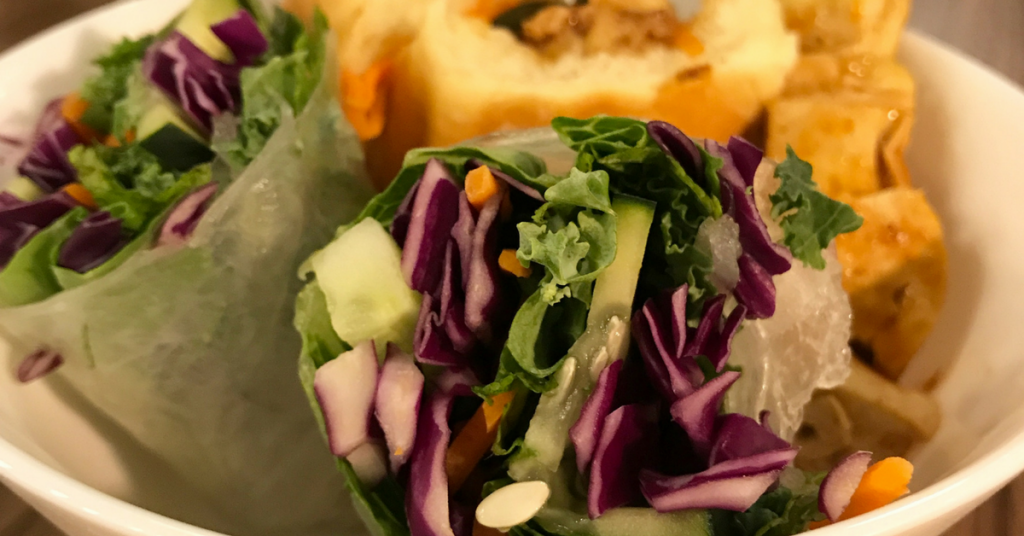 How do you choose and evaluate new cooks
?
Steven Finn
: Most of our best cooks have come to us. The value proposition of LocalStove for them is very strong. We bring them new customers who otherwise would never have found them, we handle payments, we provide them with a web presence, we deal with delivery logistics. We like to say that our cooks only have to worry about the cooking, and that they should let us worry about the details of running a food business. Evaluating cooks for LocalStove is the best part of our job. We meet with the cooks, learn their stories, and eat their food. Our cooks are great people to work with, but it's their food blows me away almost every time.Greg Dubin: Finding new cooks is actually one of the easiest parts of LocalStove. We developed a comprehensive marketing plan to attract new cooks, but haven't had the need to implement it yet. Whenever we explain to anyone what LocalStove is about, the most common response we get is, "I know the perfect cook for you." Pretty much everybody knows the "best cook in the world," who makes incredible food but has no desire to actually open their own restaurant. As far as evaluation, the cooks have to go through our screening process before being allowed to post food on the platform. Part of this involves us trying the food first, which is definitely one of the best perks of the job. We also usually to have friends and loyal customers sample the food as well and give us their honest opinions. Ultimately though, it is really the user ratings that will determine how successful a cook will be on LocalStove. The best cooks rise to the top pretty quickly and can command higher prices for their meals. Cooks who aren't incredible fall to the bottom pretty quickly and don't get orders. Furthermore, if their rating falls below a certain threshold we remove them from the platform.
What are some memorable company milestones, and what developments do you project for this year?
Steven Finn
: Getting our first "subscription" customer for LocalStove was amazing. Having somebody tell us that they loved our food so much that they wanted to have it again every week was something I'll never forget. Passing $100,000 in sales was great as well, and we can't wait to add a digit and get to $1,000,000 and beyond!Greg Dubin: One of our cooks is a culinary student who was also working a part time job to help put herself through school. She recently told us that she was able to quit this job that she hated, because LocalStove was giving her enough income to support herself. This was a powerful reminder of why we do what we do.
What is one character trait that defines you and why?
Steven Finn
: I love to learn new things, and I always have. I like to understand how things work. I have three Penn degrees in totally different subjects (Operations, Entrepreneurship, and Computer Science), and am always reading about something new. Entrepreneurship is the best way to learn rapidly that I've found yet.Greg Dubin: Believing that there is always a solution to any problem. This means never admitting "it's impossible" when faced with a challenge. Instead of asking "can we," I only ask, "how can we?"
What are your tips for aspiring entrepreneurs?
Steven Finn
: Don't pursue a great idea that you aren't passionate about. If you wouldn't be a user of your product, it doesn't matter how great the idea or opportunity is, you are not the person to execute on it. Make sure if you get into something that it's a field that you're willing to spend the next 5+ years in and be eager to learn everything about it. Also, I can't stress the idea of putting something out into the world quickly enough. We started selling food less than three weeks after we initially had the idea for LocalStove, and we've learned so much because of the pace. I've worked at a startup where we spent way too long in a room, figuring out every little detail of our product to make it perfect before launching, and we failed before we'd even finished the product. Startup guru Steve Blank says that "No business plan survives first contact with customers." He's right. The only way to move quickly enough toward real product market fit in an industry like ours is to put something out in the world, double down on what works, and quickly abandon what doesn't. Greg Dubin

: Focus all your energy on finding product-market fit and don't be afraid to pivot. Don't spending all your time and resources developing what you think is a perfect product before you know if enough people are actually going to buy it. Instead, get your MVP out there as quickly as possible and see how it resonates with various audiences. If the product-market fit is right, they will accept an imperfect product because they innately see the value of what you are trying to do. Once you've identified the right customer base, engage and listen to them. They will be your most valuable resources for perfecting your product and driving your company's direction.
How To Attract Millennials To Your City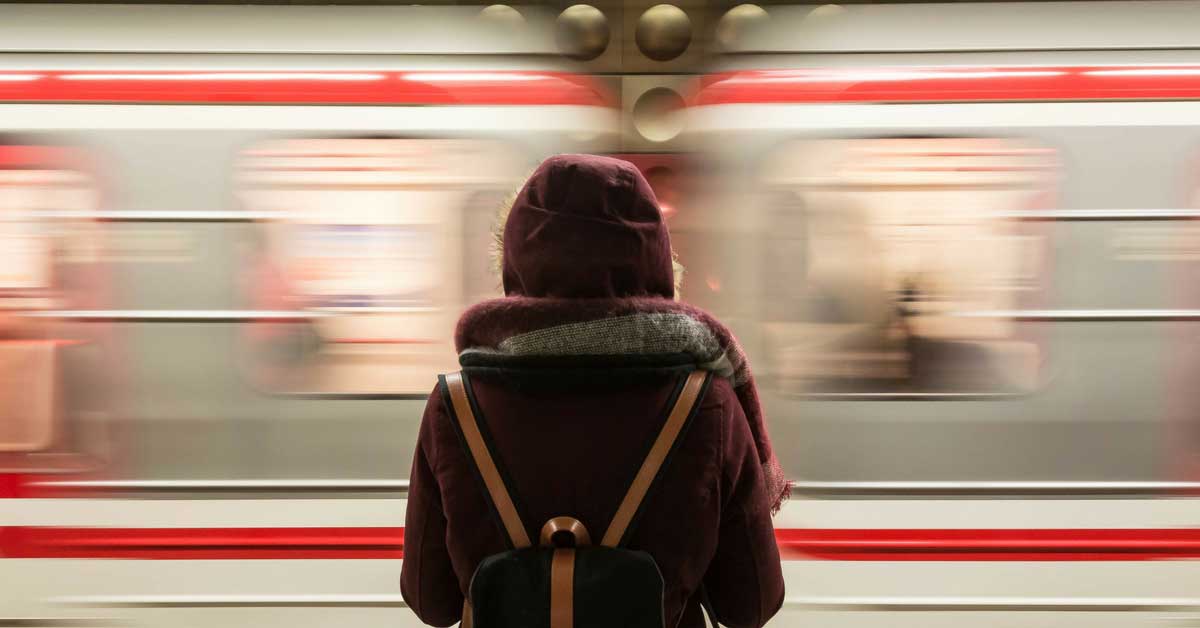 Location matters in the means of professional success. Millennials are reported to be getting married and starting families later than their parents. This means that their main focus is strictly on their professional career, so these matters are taken seriously, as they involve these factors into determining where to live. Millennials select cities that will help them thrive. This goes vice versa, cities need to attract people in order to be sustainable. The city of Camden has been successful with this process. With the increase of millennial entrepreneurs entering the city, the better the economy gets, as it is shown around the waterfront.

To create more jobs and attraction, cities must attract the job-seeking millennials. There are 3 determinants for millennials to move into your city:
Affordability
Someone who is financially responsible will always consider the cost of living foremost. Cities that contain a high population of millennials often have low employment rates and affordability. If the city is popular but does not meet within millennial's budget, then it wouldn't be worth the cost. Money is the only physical asset that holds us restricted. The city of Camden holds that title of affordability. Tax cuts are what attracts entrepreneurs mainly, however the overall value of the stay is well worth it. Camden is located outside of Philadelphia, just close enough to go into their city to network without paying Philadelphia's cost of living.
Entrepreneurship
Millennials are an ambitious generation. A reporting claimed that 54% have either wanted to start a business or have started one already. This characterized millennials as hard-working and motivated individuals. A location that showcases trails of entrepreneurship deliver a desirable reality to people. Silicon Valley embodies this example, as it is the most known startup hub for technology companies in America. Famous companies like Apple, Facebook, and Google are in that area, so the status of Silicon Valley is held at a high standard.Another location that is maintaining that status is Camden. Due to Camden's location outside of Philadelphia and surrounding fortune 500 companies, millennial entrepreneurs are inspired to bring their startup here. There are multiple different types of organizations located here with 76ers as one.
Accessibility
Millennials are attracted to cities that cater to their needs. About 66% of Millennials identified  decent quality transportation as a main influence to choosing a location to live. People typically pick the option that meets their social needs. To obtain that, a low cost transit is ideally looked for in a city. Cities with an ineffective quality transit fail to attract Millennials.
How Millennials Are Changing The Workplace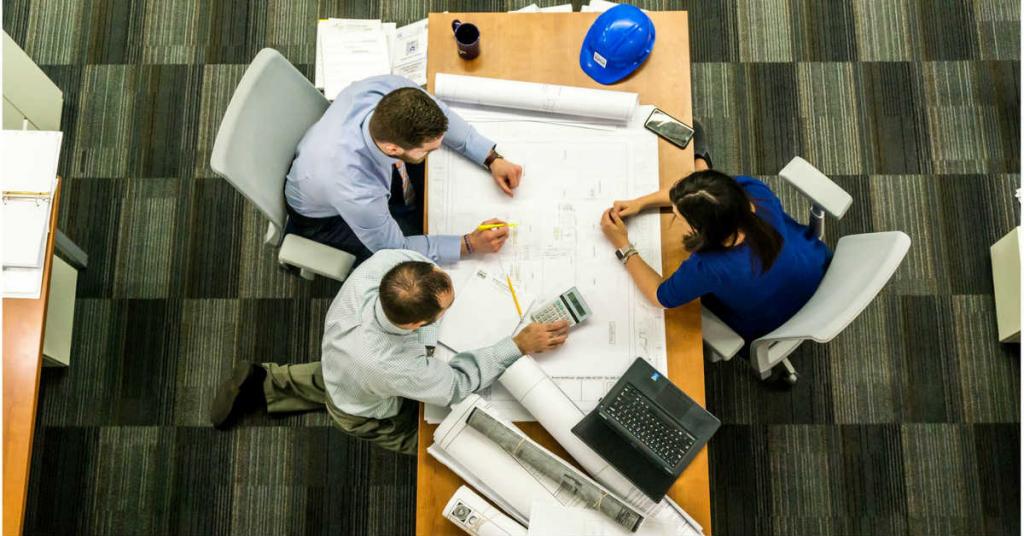 Millennials are reshaping the traditional corporate structure. With new CEOs entering the workforce, more companies have been adapting new tactics for managing, motivating, and improving. Millennial entrepreneurs have set the new standards to doing business, focusing on collaboration and efficiency. Soon by 2025, millennials will accommodate 75% of the workforce. This will replace the baby boomers, who have been recorded as the largest generation in the workforce. This instant switch leaves other generations questioning their management. These are 4 ways millennials are changing the workplace:
Emphasizing Technology
Millennials are the generation born after year 1982 and before 2004. This was essentially the era of technology beginnings. To be raised in the ever changing state of development, this generation foresees big things for the digital future. This need for rapid growth has created various platforms for creators, entrepreneurs, and more. Millennials have a profound belief that technology is the future, and so we should precisely use it to our advantage. Networking has been perfected with Linkedin, while Youtube is colonized by content creators, and Slack has better connected employees.
Open To Change
Millennials were born to alternate between innovation and tradition. To be raised in the era of constant development, generation Y has cultivated the skill to be open to change. Arguably, change is intended for growth, so that is how Millennials greet it. The digital age has disrupted traditional systems for the better, a concept that was impossible in the past. Due to the inconsistency they've experienced growing up, millennials have subdue their harsh conditions by advocating innovation. Although innovation is a new idea, generation Y strictly believes this is an optimal lifestyle.This generation does not believe in a constant, that everything has potential. Camden embodies that figure of high potential. Organizations are racing into the city of Camden, for it is the next startup hub for Millennial entrepreneurs. With the economy's rapid growth and welcoming nature, businesses are rushing in to secure their space. Just outside of Philadelphia, the city of Camden possess hope, just what entrepreneurs need.
Work With Purpose
Millennials differ from baby boomers in one drastic motive. The new generation seek a sense of control and innovation that past generations seem to lack. Millennials deeply value purpose, to even go the extra mile in changing jobs for content. Perhaps it's due to their entitlement, but Millennials are stubborn to the belief of following your inclination. 60% of employees confess that it is critical to allow them the capacity to do what they do best. Many Millennials will settle in the lower paying job, as long as it allows them the ability to express their talents.As observed in the city of Camden, non-profit organizations scatter throughout in order to rebuild the city of hope. Devoted organizations and passionate millennial entrepreneurs in the city are growing and giving back to the community.
Work Flexibility
The typical 9-5 business hour job is declining as Millennials continue to enter the workforce. The Census Bureau estimated that 13.4 million Americans work from home. The data will only increase when more Millennials start to work. This new career outlook stems from the disfavored opinion against office confinement. In the strong devotion for both work and freedom, Millennials compromised with the issue by creating careers from the comfort of their own home. Freelance work has been the popular option for Millennials, since it allows independency.