Why Millennials Are Leaving Big Cities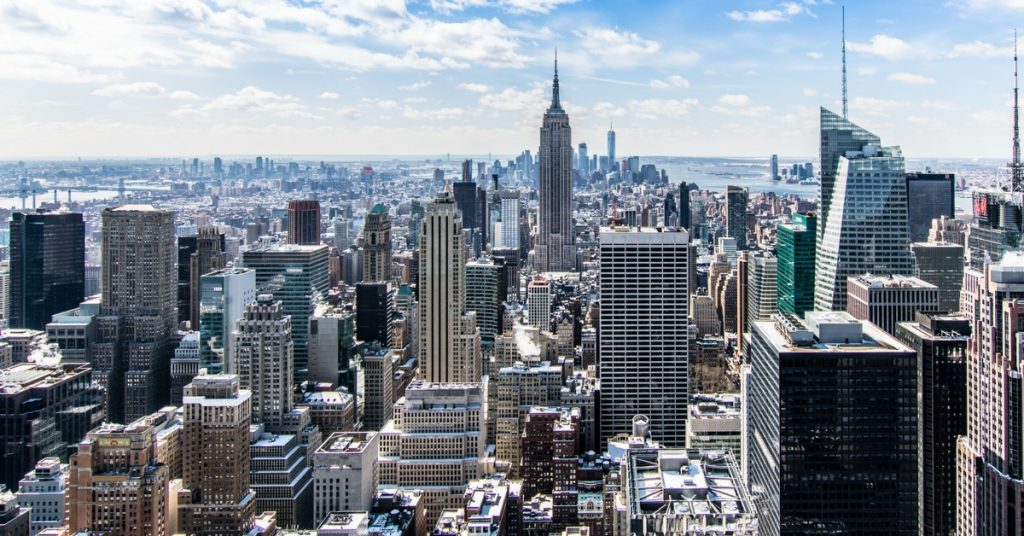 Don't confuse the millennial presence in cities with a desire to be in a city. The population of millennials in large cities may be dense, but since 2010, there has been growth in suburban and smaller urban areas. Not only that, but millennials are moving out of big cities like New York in droves and moving into neighboring areas. Up and coming cities like Camden is showing promise as an alternative to their neighboring city, Philadelphia. With more options and prices for housing dropping, leaving a city may not seem like a bad possibly. The reasons for millennials leaving a city may not be too surprising.
Struggle for financial stability
It's not surprising to find that the millennial generation is struggling financially. With the recession and lack of jobs, the expense of living in a city just doesn't seem worth it. Though unemployment has lowered, wages are still stagnant. At first glance, it may seem as if millennials prefer public transportation, but it may also translate to the difficulty of affording cars. Millennials are marrying later or not at all because of the lack of financial stability.
Living in a city was temporary
A large city meant job opportunities in the eyes of a millennial. However, it is expensive and chaotic. The allure of bars and skyscrapers have less of an appeal in the long run. Meanwhile, smaller cities with a growing economic sector like Camden seem more attractive, especially for job opportunities. Many new startups try to keep their offices in a more affordable area, which many times is not within a large city.
Lower priced housing
Not so long ago, purchasing a house seemed almost impossible because of the inflated prices. Though millennials are known for renting rather than purchasing, the housing market is slowly improving, and houses seem more attainable. Moving into the suburbs or a smaller metro area is better financially in many cases.
Preferences change
Today's 30 – 44 year olds are moving out of cities and into the suburbs or faux urban suburbs. Contrary to what was once believed, millennials still have that dream of living the American dream of having a big single house with the fence and lawn. Now that the older millennials are more established in their career, they don't feel a need to stay within the confines of a big city. Though the move out of a city and into the suburbs may seem slow compared to other generations, it seems that people are just planning to migrate at a later time.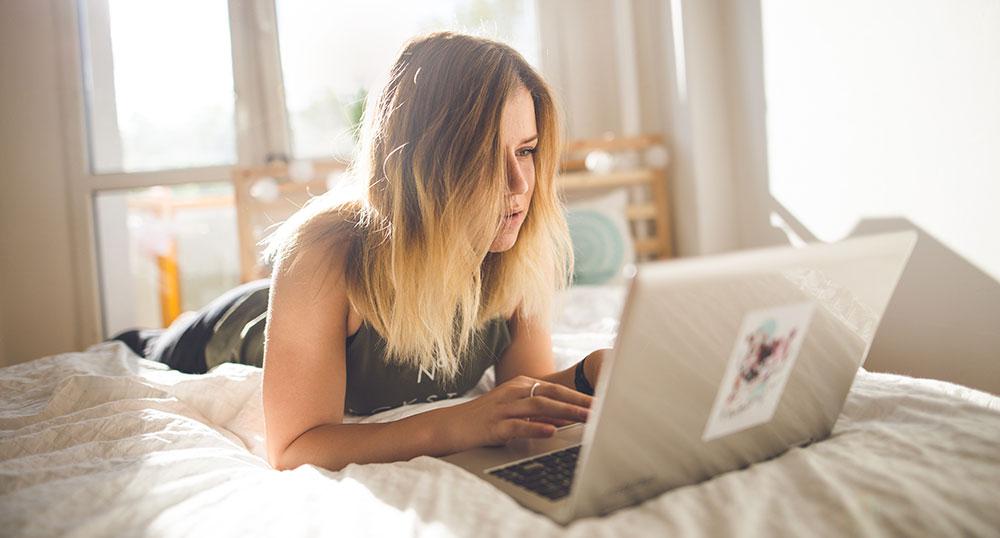 Here are some low cost business ideas to feed the entrepreneur inside you. Contrary to popular belief, you don't need thousands of dollars to start your own business. If you want to make it as an entrepreneur, what you really need is determination and patience in order to survive the business world. If you're looking for low cost business ideas, you've come to the right place because we have some brilliant ideas you can cash in on.
1. Ride Sharing Service
Thanks to platforms like Uber, ridesharing services are becoming popular worldwide. If you already have a car, you can start this business without shelling out a dime. If all goes well you can turn your ride sharing service into a chauffeur service, or hire other subcontractors to launch your own brand.
Why The Second Amazon Headquarters Should Choose Raleigh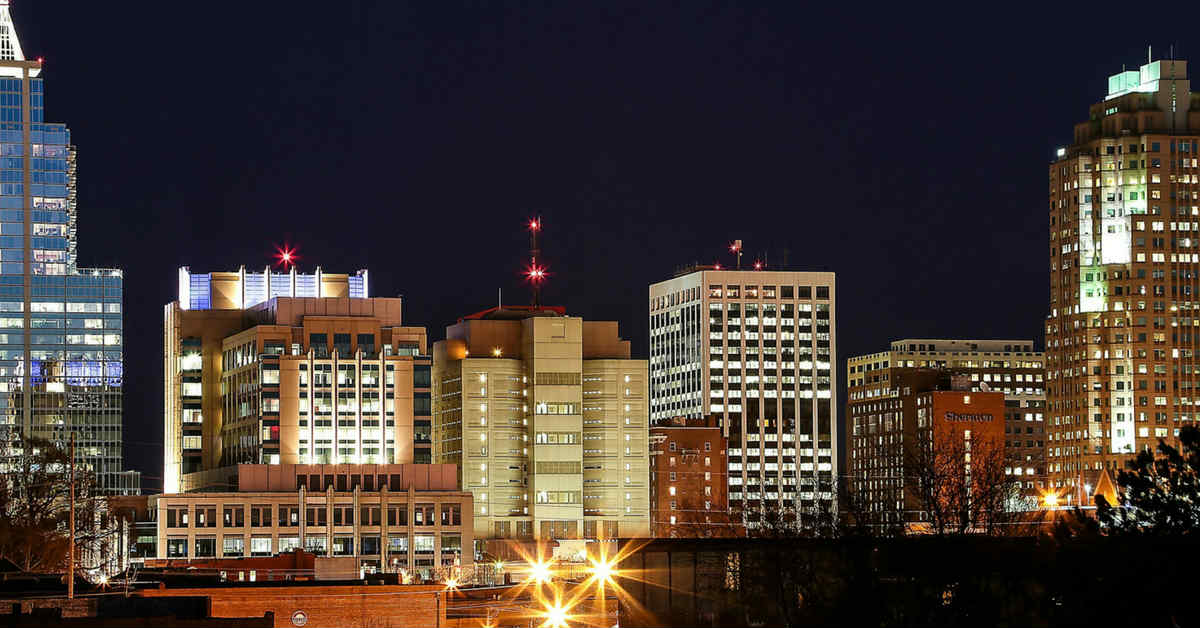 Raleigh, North Carolina has been in the spotlight ever since they were listed on the top 20 short-list for the second Amazon headquarters. North Carolina's capital city is currently competing against 19 other cities for HQ2. Although this was an unexpected city to reach the list, Raleigh is one of the few that makes sense. Raleigh is also definitely the city that Amazon should choose.
The bid for the second Amazon headquarters from Raleigh, North Carolina have been kept private currently, while other cities have publicly announced the billion dollar tax break to Amazon if they were picked. Raleigh is the only city that does not need to buy their way to Amazon's heart like Newark's $7 billion financial incentives. 
Raleigh is often scored first for best quality of life due to the thriving tech community. The monthly median house price is $1,051 with an average commute time of 26 minutes. This offer is not detected anywhere in New York, New York. Additionally, the weather of North Carolina is the ideal condition for transportation and living. Traffic is often not heavy, as compared to other cities on the top 20 shortlist. The area is simply a comfortable region to expand and conduct business nationally.
The city already accommodates tech companies like Citrix and Red Hat. The region is not new to working with tech, even to one as massive as Amazon. Possible sites include the Wake, Durham, and Chatham counties for the second Amazon headquarters if they are chosen.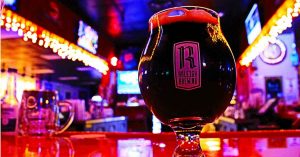 Amazon's arrival will grow the job market and expand the city's economy through technology advancement. Even if Amazon does not pick Raleigh, the city is rapidly expanding already. "Raleigh is a thriving community that would be attractive for any business, large or small," Mayor Nancy McFarlane said. "We are proud of the investments and partnerships we've made that enhance our many attributes, such as our world-class university system, well-trained workforce, diverse economy, strong infrastructure and emerging entrepreneurial spirit."
The absolute advantage that Amazon has is the potential tax reimbursement for up to 100% of the new jobs created for the next 25 years. The second Amazon headquarters would be given about $50 million for infrastructure in rail access, water, and more. Additionally, the tech company could be qualified for another program called the One North Carolina Fund for $5,000 per year in the next 5 years.
Small businesses and agencies within Raleigh are able share their professional insight to Amazon now as well. Many advocate for Amazon to choose Raleigh and they even share what the community has to offer. 
"The thought of Amazon potentially bringing 50,000 new jobs to The Triangle excites me. The Triangle is always on the US best places to live list. It has a wealth of restaurants, great schools including three colleges, and great accessibility from all of the US. I think the installation of this type of business would have an even greater effect across the community as other companies would then also be attracted by the area". -Neil Boyd of Neil Boyd Photography INC.  This is why Amazon HQ2 Should Choose Raleigh.
If you are an agency from Raleigh, and wish to contribute, please fill out this form here: https://ownersmag.com/need-talk-marketing-pr-agencies-amazon/
*Sponsored by Penji* 
Superbowl 2018 Results – Eagles Won!

Superbowl 2018 Results – Eagles Won! It was an incredible game played by both the Patriots and the Eagles. With a final score of 41 Eagles to 33 Patriots, the Eagles won their first ever Super Bowl bringing the championship home.
A genius offensive play
The Eagle's play tonight was purely offensive – and they had to win at all costs. LeGarret Blount rushed for 90 yards and scored a touchdown. Corey Clement could be seen throughout the game rushing for the 108 total yards of offense. And Nelson Agholor's perfect synchronization with Foles was able to catch 9 passes for a total of 84 yards throughout the game. And we can't forget Zach Ertz, who scored the final touchdown in the 4th quarter after diving over Devin McCourty. It was a tense moment as everyone in the stadium and at home watching held their breath while waiting for the verdict. Ertz made a brilliant leap of faith and landed just over the end zone, but the ball bounced. Did it hit the ground before bouncing? Were his feet both in the end zone at the time of landing? Was he in possession of the ball in the final seconds of the landing in the end zone? The crowd went wild and Philadelphia has never been more lit when the referees announced it was a touchdown.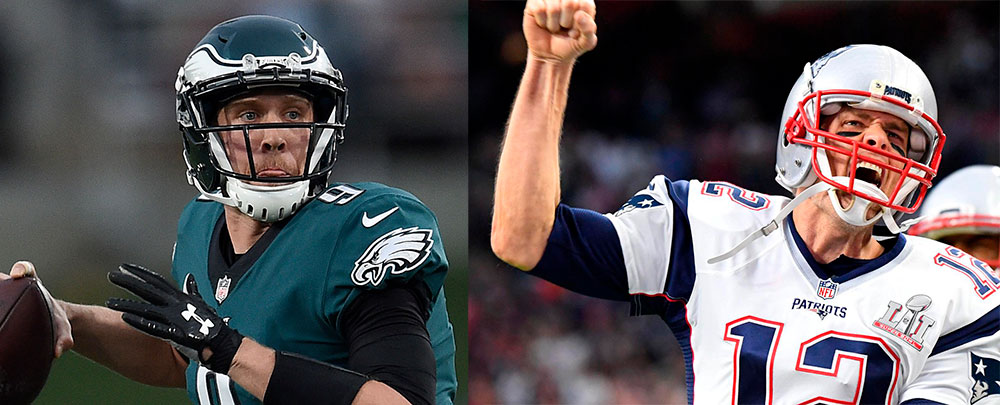 Rushing for the win
The Eagles were still behind. The Eagles kept pushing through yard by yard. Nick Foles made a daring move on 3rd-and-7 that ended with Foles completed a phenomenal 11 yard pass to Zach Ertz. Ertz made an olympic worthy leap over Devin McCourty and into the end zone. Ertz narrowly landed both feet in the end zone, but the ball bounced, and was caught again mid-air by Ertz. It was unclear if the ball made contact with the ground which caused the bouncing. It was a tense moment as everyone awaited the referees to review the footage to make the final call. It was determined that Ertz was in possession of the ball before landing on the ground and the touchdown ruling was upheld.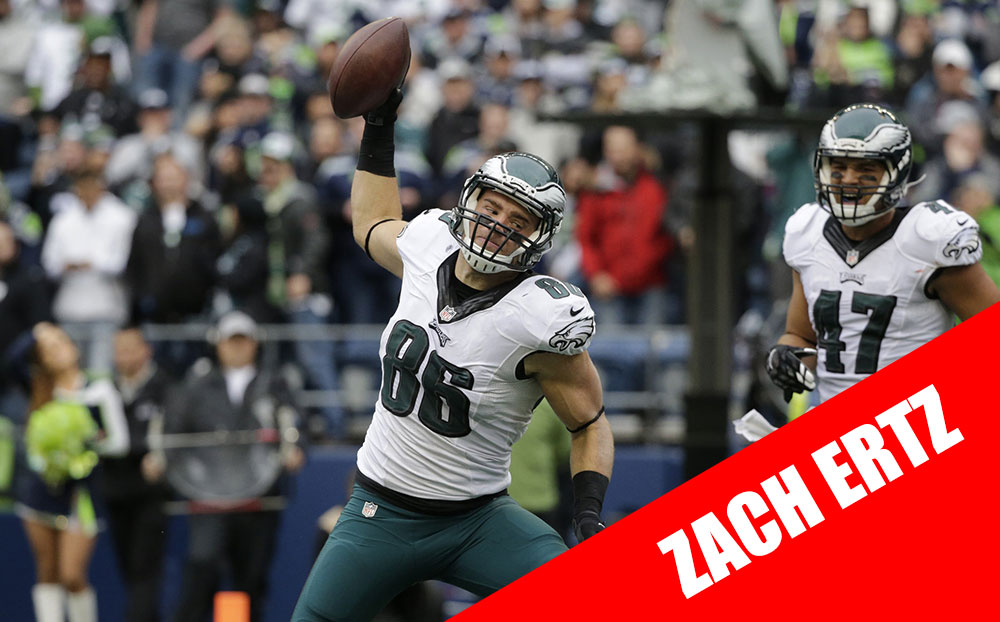 Brandon Graham and Derek Barnett – turning the tides
With 2 minutes and 21 seconds left on the timer and one timeout left, the Patriots were ahead and had everything lined up for the win. And that was when Brandon Graham decided to reveal himself. He's been hiding from the camera all game and decided it's now or never. Brandon Graham sacked Brady forcing a fumble which was picked up by Derek Barnett that decided the fate of the game. If it weren't for Brandon Graham's bravery and Derek Barnett's keen reflexes, the game could have been very different. Tom  Brady could be seen on TV sitting on the field not getting up. He knew it was over at that moment. The Eagles had won decisively.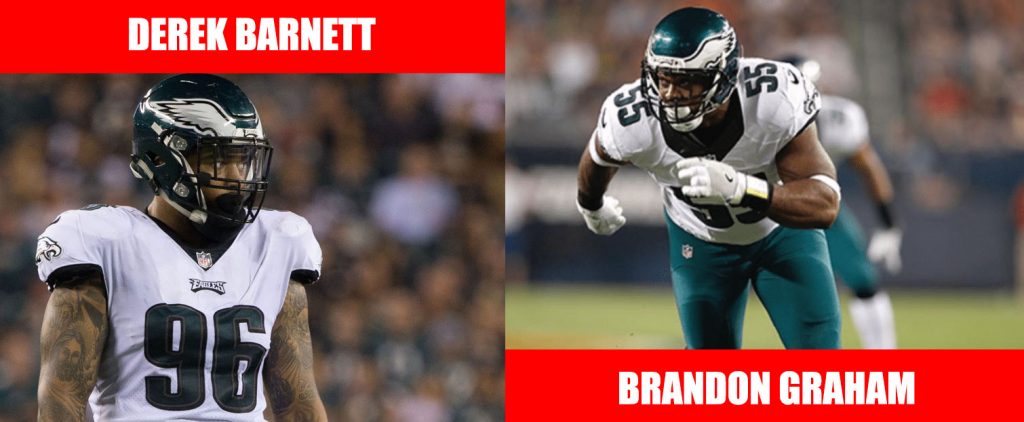 The underdogs and their Foles
Who would ever thought that the backup quarterback for the Philadelphia Eagles only took on the role of starting quarterback after Carson Wentz got injured on week 14 of the season. Foles completed 28 of 43 passes with a total 373 yards and scored 3 touchdowns. Foles even CAUGHT a touchdown in a last minute offensive play where Brady actually failed to catch the ball when attempting a similar play.
Foles was able to consistently convert those 3rd and 4th downs into game changing opportunities the entire game. If you doubted Foles before, he's proven you and everybody wrong. If you've doubted the Eagles before, after tonight's game, there's not a doubt in anyone's mind that these underdogs played their heart out and earned their world title as the winner of the 52nd Super Bowl Championship.