Why You Need To Work On What You're Passionate About In Your 20's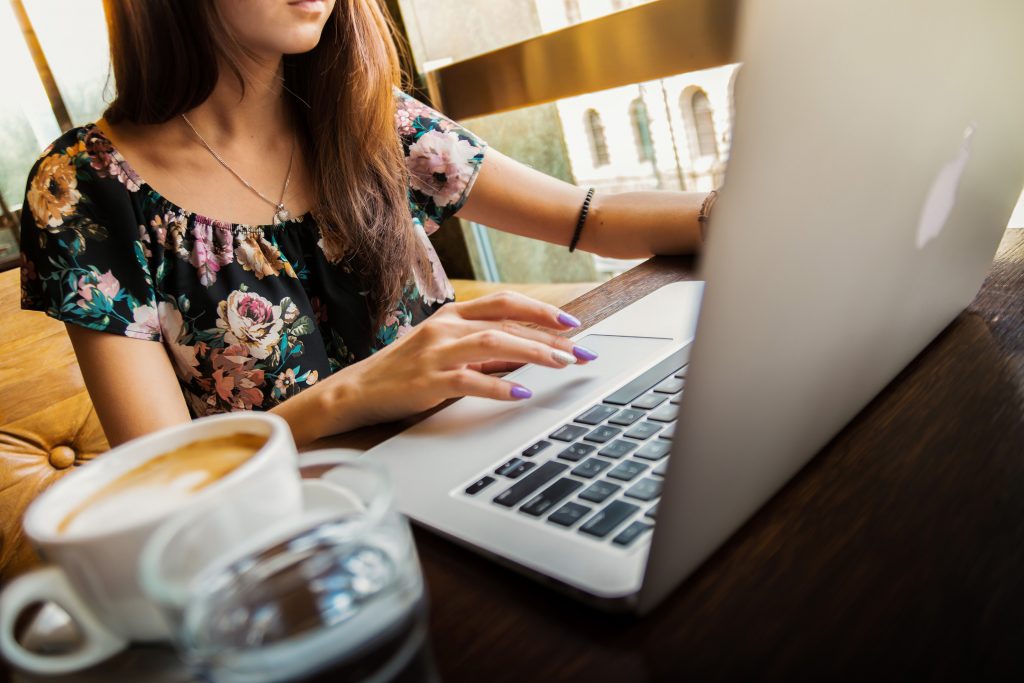 When you are in your 20's, you should work hard on what you are passionate about. Try to set a foundation for a life well-lived. Be a little introspective about yourself and write down your passions and goals that you want to achieve in life. Every person has different sets of dreams and aspirations, but in your twenties, you can come out of your comfort zone and walk an extra mile to achieve your dreams.
Live out of your comfort zone
Twenties are the ideal age to leave the cozy corners of your house and travel as much as you can. If you have the means to travel abroad, do not miss the opportunity to explore the most exotic places on earth. Mingle with different people and learn about their culture. Your perspective about life will gradually change as you communicate with people from diverse cultures and backgrounds. You can come out of your inhibitions. The more you travel, the richer experiences you collect for life.
Build meaningful relationships
You have an entire decade with you to understand the value of life. The twenties is the time to recognize and drop your certain friends. Separate yourself from negative influences. It is the time to stick to positive values and find friends for life. As you mature, your relationships should also mature. Interact with your immediate family more often. You should have some shoulders to rely on in the rough waters of your life. Passionate people will connect with entrepreneurs with the same interest.
Learn to adjust and be flexible
You are relatively free from many responsibilities in your twenties. So, this is the perfect period to experiment, fail, and rise back. Take up the challenges that you always thought about. If you fail, you get a lesson for life. If you win, you get more. The challenges make you tough and prepare you for the future. Be sporting to accept both sunshine and storms in your life.
Do not settle down too early
When you get a lucrative job offer, you may feel it's the right time to settle down. Think outside-the-box and do not settle down in life so early. You have a decade to explore and experiment. If you get a chance, try to change one or two jobs. Diverse work experiences help you identify your field of interest and your potential. You can learn some valuable lessons of life in your field. Do not settle for less. Strive for more. Passionate entrepreneurs will always shoot for the impossible and make it possible.
Live within your means
It is not good to spend entirely what you earn. Do not be a slave to a lavish lifestyle. If you spend your money frivolously, you may not have the funds for your future endeavors. Save some for your future and pursue some interesting hobbies. Save your hard-earned money for some occasional treats for your family. Luxury is a wonderful thing, but only if you can afford it.
The twenties is full of enthusiasm and energy. Make the most of it. Be curious about everything around you and examine what you want to do with your life. Arrange your finances for the future as you have added responsibilities ahead. Take care of your health. Maintain a balance in your life to achieve what you want.
Moto 360: Owner's Mag Review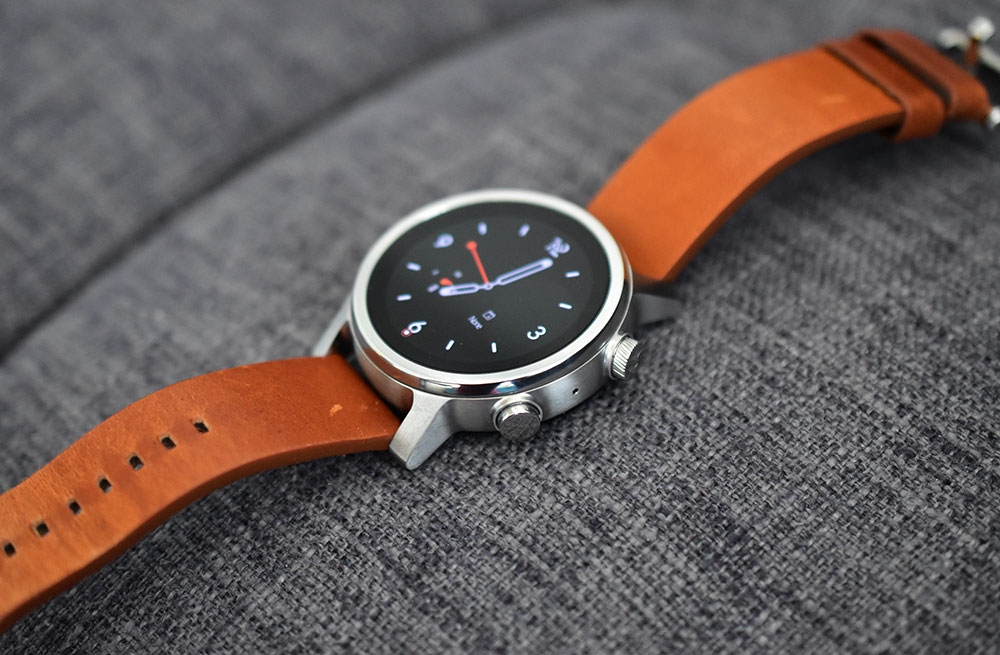 The Moto 360 is the 3rd watch to debut in series of Android smartwatches by the company. Motorola has made significant improvements to the watch's design, battery life, and sensors. Standing at $299, it's quite expensive compared to other Android smartwatches. However, unlike other products on the market that justifies the price on the spec sheet, the Moto 360's true value comes from its more refined, polished, design that actually looks and feels like a $299 smartwatch.
Stainless Steel Design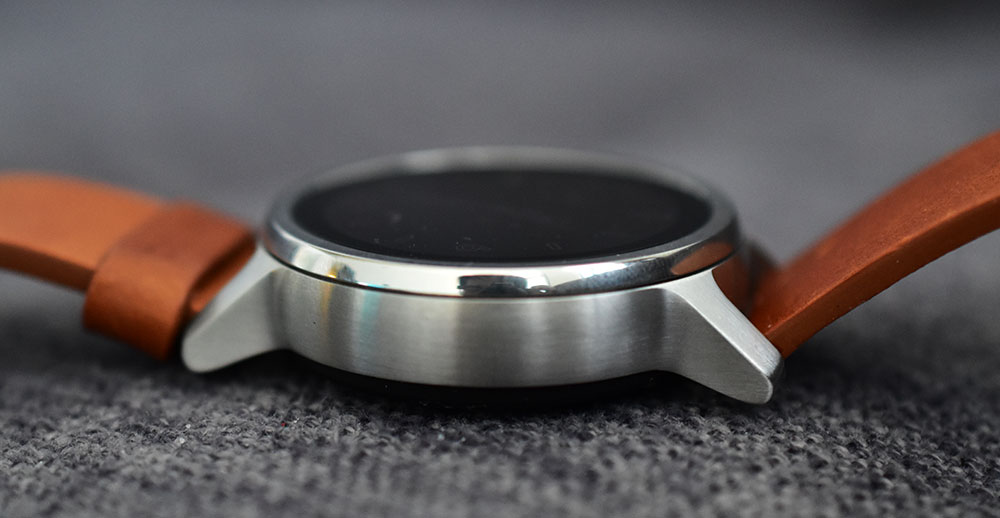 The one major thing that sets the Moto 360 apart from any other smartwatch on the market today is its design. Even if firmware stops updating, you might still wear your Moto 360 years later because it actually looks like a watch. The stainless steel design looks classy and timeless. Sized at 42.8mm wide with a thickness of 11.68mm, this is a beefy watch. However, it still looks good even on thinner wrists.
You get a few color selections to choose from. The watch comes in steel grey, rose gold, or phantom black. The outside has a layer of PVD/DLC coating to give it a bit more scratch-resistant.
First Impression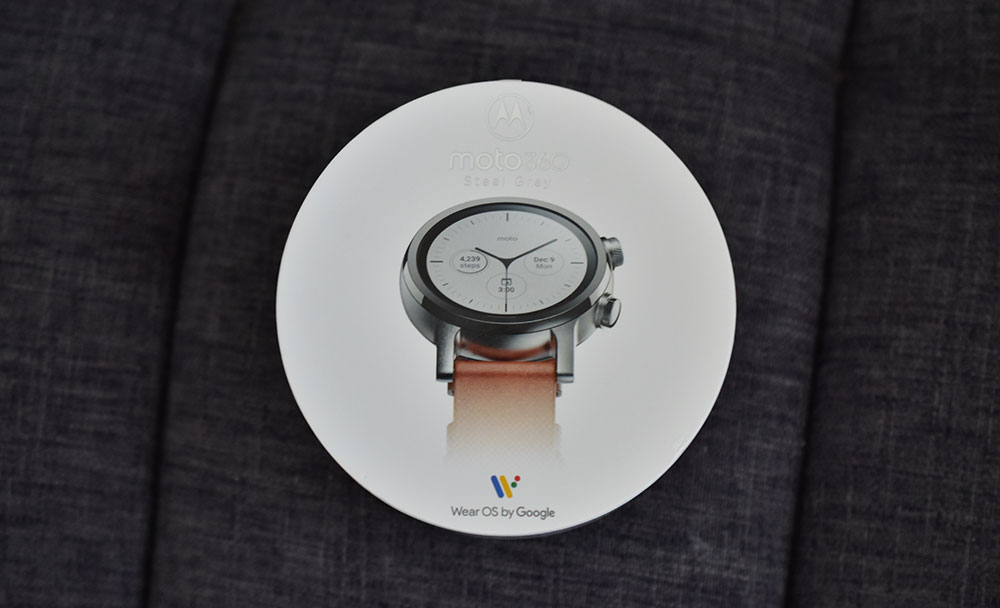 The first impression is important for a watch. And the Moto 360 looks striking at first. The always-on watch dial display mimics the look and feels of a luxury watch while perfectly disguising that it's a smartwatch. This is a major bonus for those who want the functionality of a smartwatch, but don't want to be labeled as a techie for wearing one.
When given the choice, the timeless elegance of a mechanical watch will always outlast smartwatches. And Motorola made a smart decision to engineer this watch to be visually more comparable to Omega than to Samsung.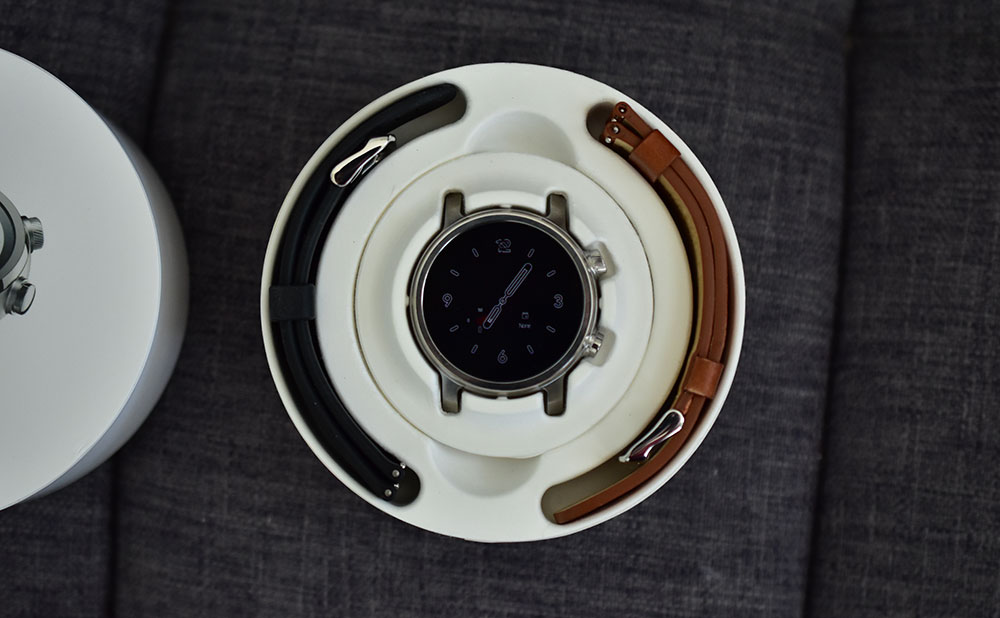 One extra thing to note. This watch comes with both a brown leather strap and a black rubber strap. This is a nice touch, saving you the time to buy extra straps for different occasions or outfits.
Performance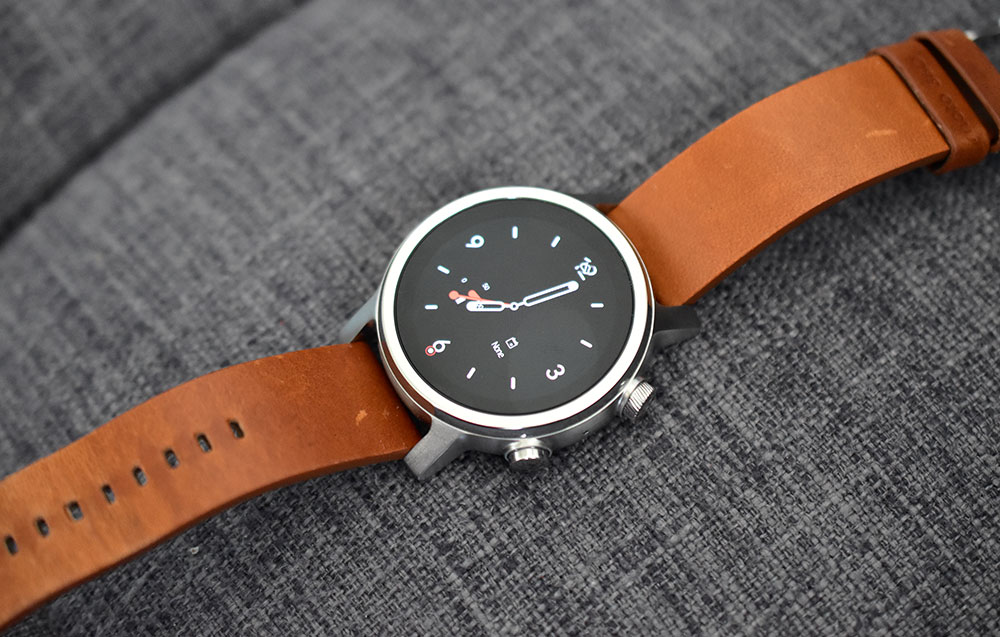 Looks aren't everything. This is a "smart" watch after all. Powered by a Snapdragon 3100 chip, 1GB of Ram, 8GB of internal storage, and running on Watch OS, the watch is responsive and lightning fast. It feels and navigates like a Samsung Watch Active, which is a good thing.
Swipe gestures work as you'd expect just like any other smartwatches on the market. Swipe up for your notifications. Swipe left for your quick apps. And swiping down gives you the status display. Everything on the software front works exactly as you'd expect from a Watch OS experience.
And I'm glad they didn't try to do anything gimmicky or add their own "flavor" to the user native user experience. I've seen other smartwatch makers attempt to do this to be "unique" the result is often a confusing interface that doesn't add value to the overall purchase.
The Screen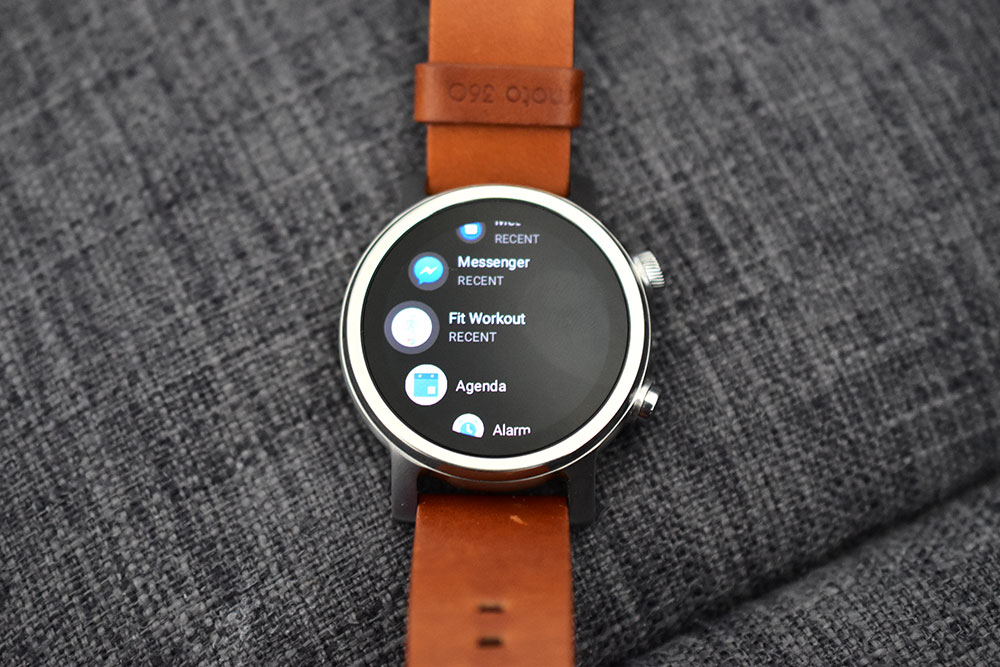 Coming in at 1.2″, the 390×390 AMOLED display is bright with saturated colors. It's not as pixel-dense or vibrant as its other competitors, but it gets the job done. The black border around the screen is thick and noticeable. Had they taken advantage of this real-estate and made the face even larger, that would've added significantly to its appeal. I'm sure there must be some sort of technical challenge preventing that.
Fitness & Tracking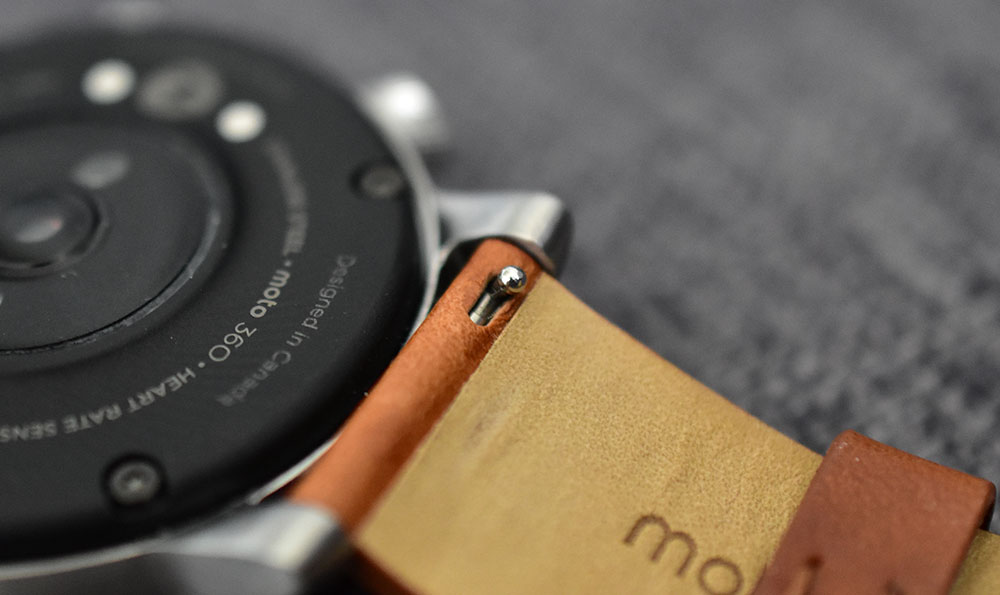 The Moto 360 comes with all the basic steps tracking and heart-rate monitor you'd expect. You won't find advanced sensors here, and that's okay for me. Because the company didn't pitch this as an advanced athlete-performance inspired device.
The sensors are accurate and gave a consistent reading on my workout performance. While it's not replacing my phone, the GPS on the Moto 360 was surprisingly accurate and proved more reliable than I'd thought. There were times where I didn't want to bring my phone with me along for a jog and depended on the watch for guidance – it didn't disappoint.
Battery & Charging
The 355mAh battery performed well under regular daily usage. It was able to last about 10 hours worth of use managing to still have about 30 – 35% juice left before needing to recharge at the end of my workday. Now when I attempt to use it as a regular watch (turned off al notifications and enabled only the clock dial) the battery lasts much longer.
One major gripe I have with this watch is the charging station. Everything about the watch was well designed, engineered, and thought out…except the charging bay. It's ugly, doesn't stay in place, and it's hard to find a place for it on any desk. It just seemed like this was an afterthought. I was also disappointed it didn't have wireless charging. That would've solved this problem completely and I could've just stowed the charger away.
This also made charging at the office or on-the-go impossible since carrying that bulky charger around was out of the question.
One thing I do love about this watch is when the battery dies, it still manages to save a little bit of juice to keep the watch dial on. So even when the battery is empty, you can still use it to tell time. It's impressive how long the "always-on" watch dial actually stays on. I don't think I've seen it powered off during the entire week of testing.
The buttons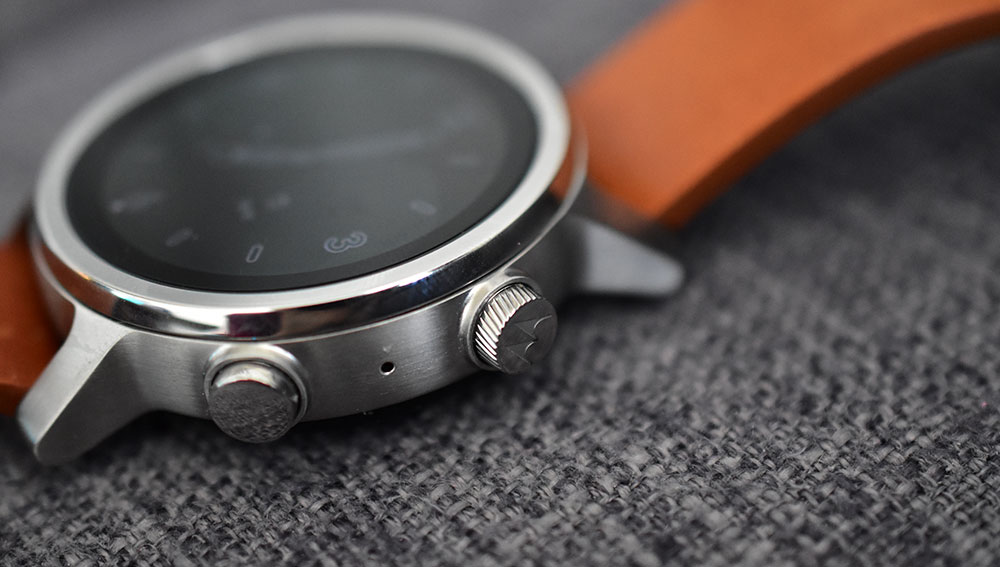 This is a level of detail that often gets overlooked – the buttons. Most of the design emphasis on smartwatches are on the display, the bezel, and often very little thought goes into the buttons. The engineers who worked on Moto 360 3rd generation thought otherwise. The tactile feel of clicking and the smooth dialing on these buttons are some of the best I'd ever experience on a smartwatch. It's expected of a mechanical watch to have well-tuned buttons, but not for a smartwatch, which added to my surprise.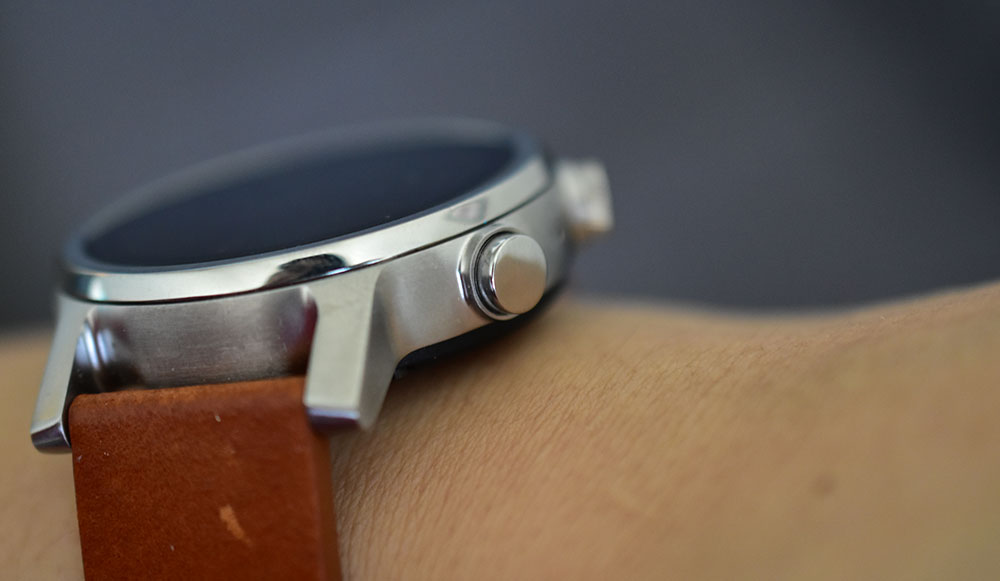 Everything about them screams luxury. The buttons have just the right amount of spring and travel to provide feedback when pressed. And the dialing feels smooth yet accurate. I was able to navigate through apps and settings easily without over-scrolling too often.
Final Verdict
Overall, the Moto 360 is a great value at $299. It's everything you'd want out of a smartwatch and a little more. The design is tasteful but not over-the-top. It's versatile and acceptable in just about any occasion. I can wear this on a jog or with a suit. That kind of flexibility is hard to find, especially in the vastly growing competitive smartwatch market.
Extrema Ratio Dobermann IV African Review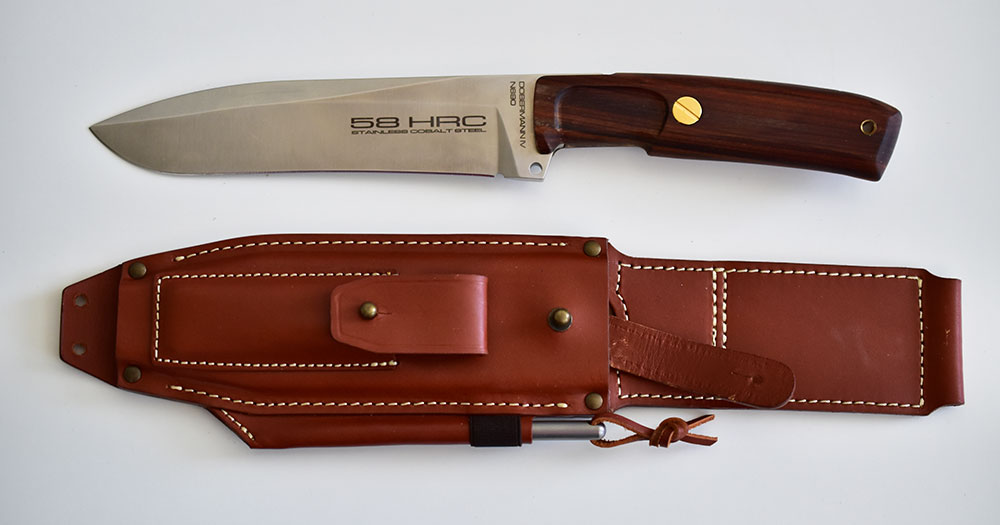 Those who have been in the wilderness know that the only thing you can depend on is your instincts and your knife. Anything that requires battery can and likely will fail. Even live ammunition can fail in a damp environment. Time and time again, your knife will be the one equipment you turn to. It's the most essential gear for survival as its versatility serves both offensive and survival purposes.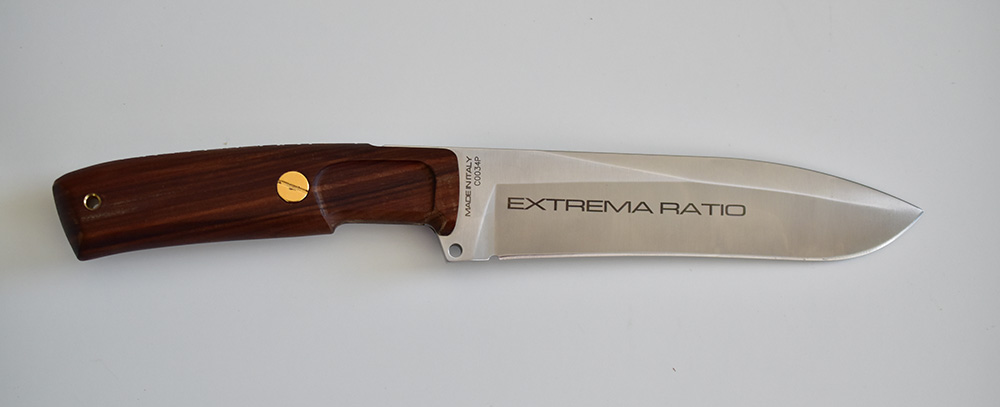 Extrema Ratio is known for making high-quality blades. Their website offers a wide selection of blades, however, the one that stands out most is the Dobermann IV Africa. The Dobermann IV Africa is a 7.3″ hunting made from Bohler N690 steel that promises to be your best friend on your next hunting trip – for $690 USD. In this review, we're going to take a closer look at all the features of this blade and determine if it's worth the price tag.
What's in the package?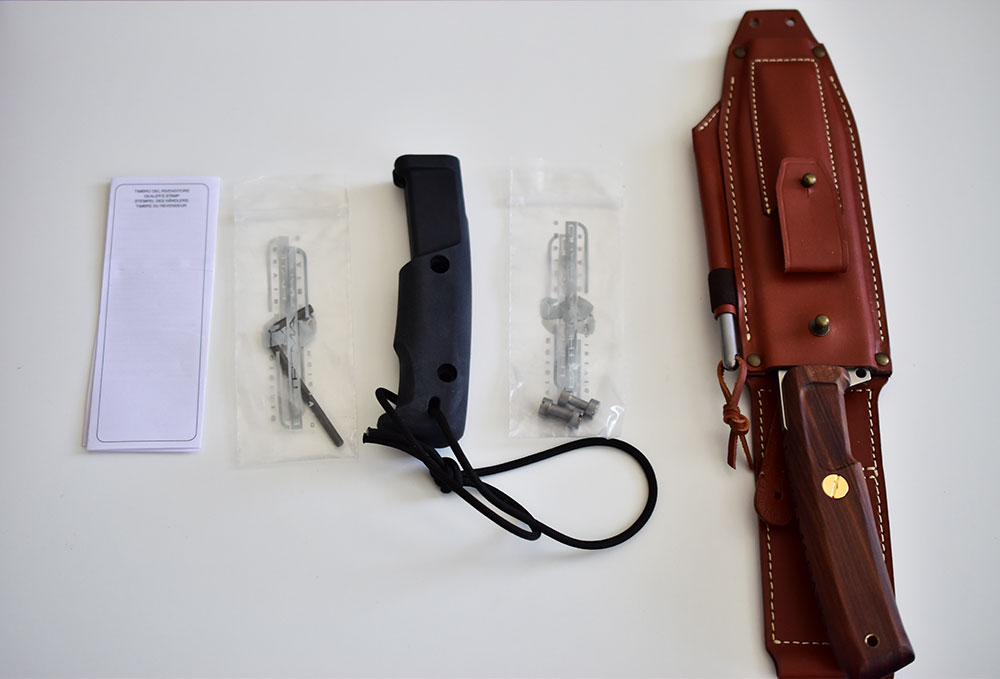 If you purchase the Dobermann directly from Extrema Ratio's website, you'll get a lot of extra accessories including a portable blade sharpener, a marlin spike, and an extra handle made from Forprene.
Extrema Ratio, being an Italian company, is generous with leather laces. Just about every single holes on the sheath came with a foot of laces. There's easily 10 feet of laces included in the package. It's a bit overkill, however, appreciated since the laces can be used for tying things down. The pictures above and below don't show you how much laces are included. We had to trim most of it for photos.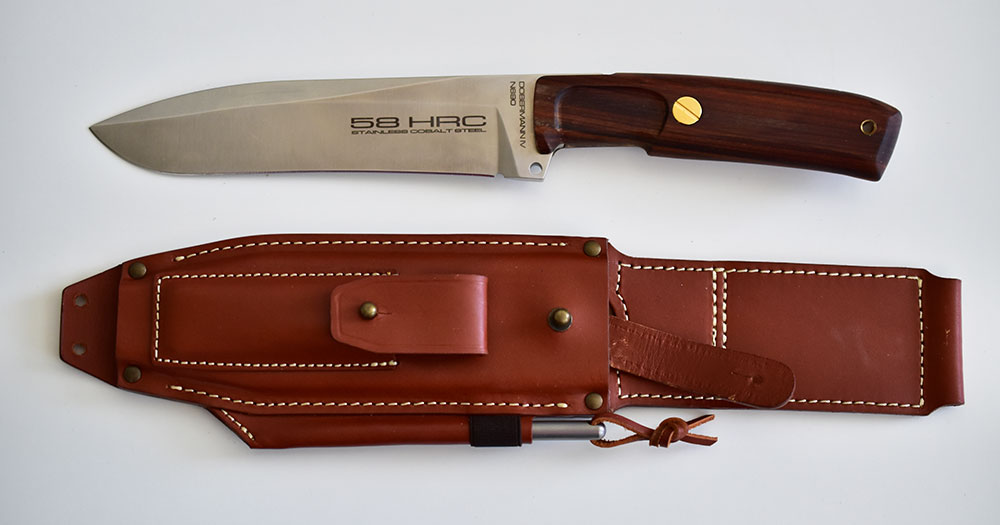 The leather sheath is made from high-quality Italian leather (as you'd expect). There's a stiffness to the leather that gives it extra durability and makes it resistant to scratches. The sheath has a hard plastic interior that houses the blade to ensure the blade doesn't damage the sheath over repeated use. All the stitches you see are real.
Marlin Spike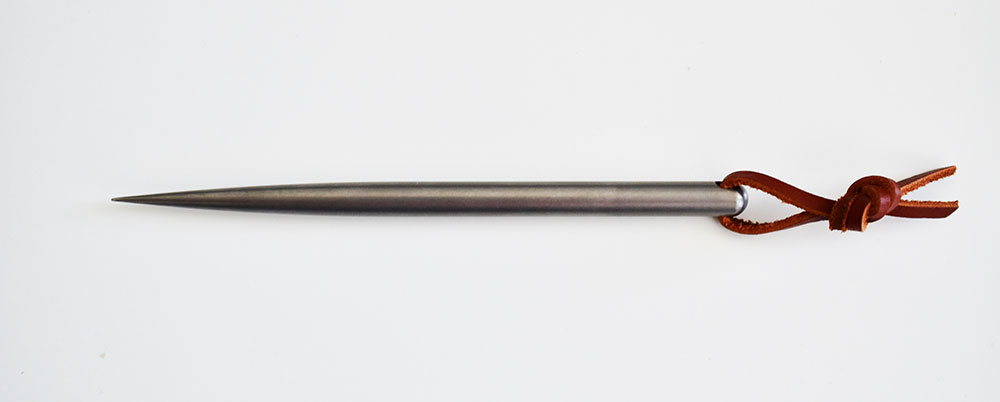 The Dobermann IV Africa comes with a marlinspike already in the package. The leather sheath has a special side pocket for the spike that holds it in place via an elastic belt. The spike seems to be made from the same N690 steel (not confirmed). It's heavy, solidly constructed, and pointy.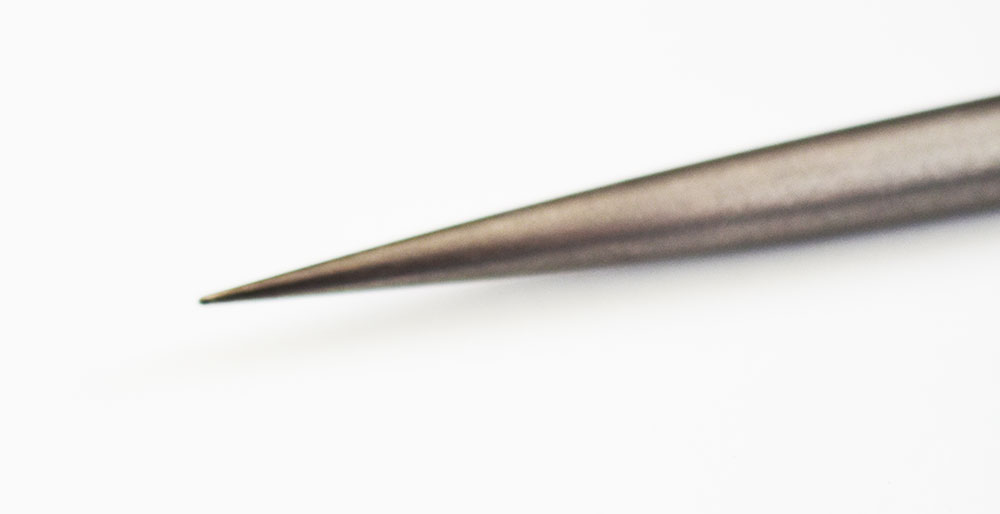 Given how pointy this spike is, experienced hunters can use this for more than tying and untying knots.
Blade Sharpener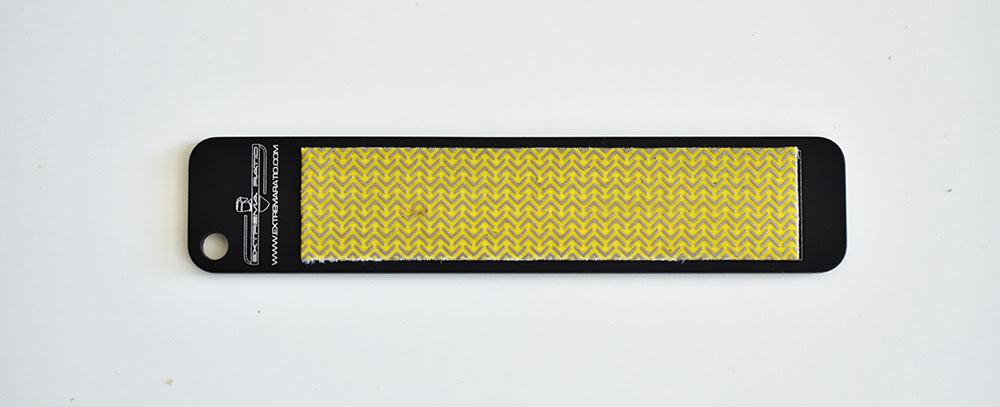 Also included in the package is a custom-made blade sharpener. Just like the marlinspike, there's a special pocket on the sheath for this accessory. It's a bit difficult to access and you may need to remove the blade in order to get it out. That's not a major issue since you're not going to be sharpening the blade that frequently given its HRC 58 hardness.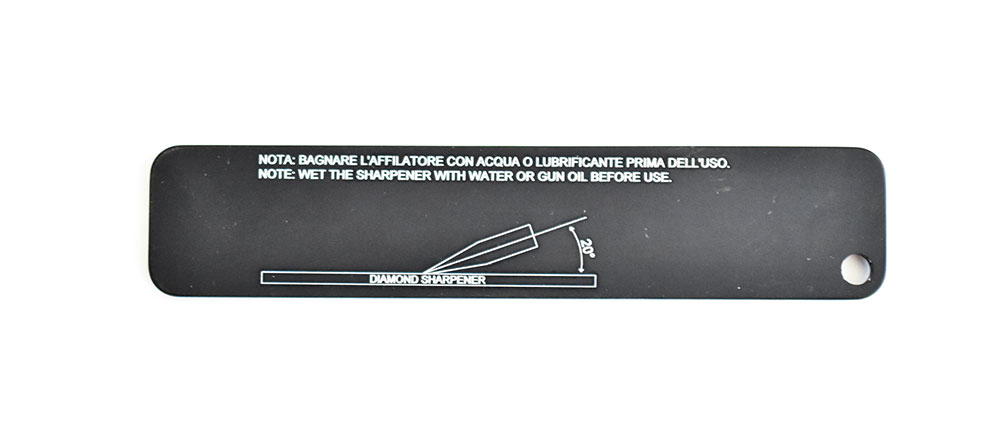 The back of the sharpener has laser-engraved instructions showing you how to sharpen your knife. It also has a carved out hole in case you want to carry this on a keychain or on your backpack.
Santos Rosewood Handle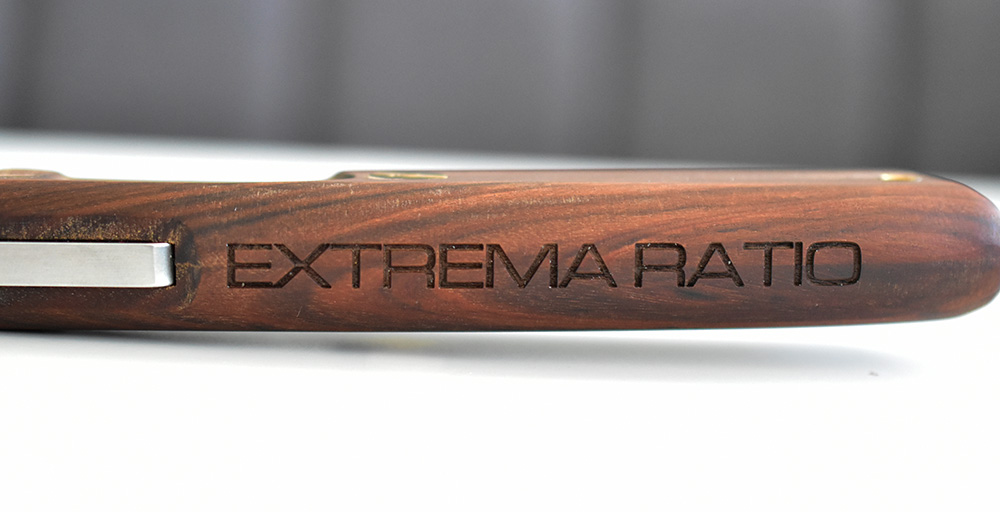 The Dobermann IV actually has two versions. The regular tactical version comes with the Forprene handle and black steel blade. The Africa version comes with Santos Rosewood handle, leather sheath, accessories, and a satin blade finish. Both versions are made from the same N690 steel.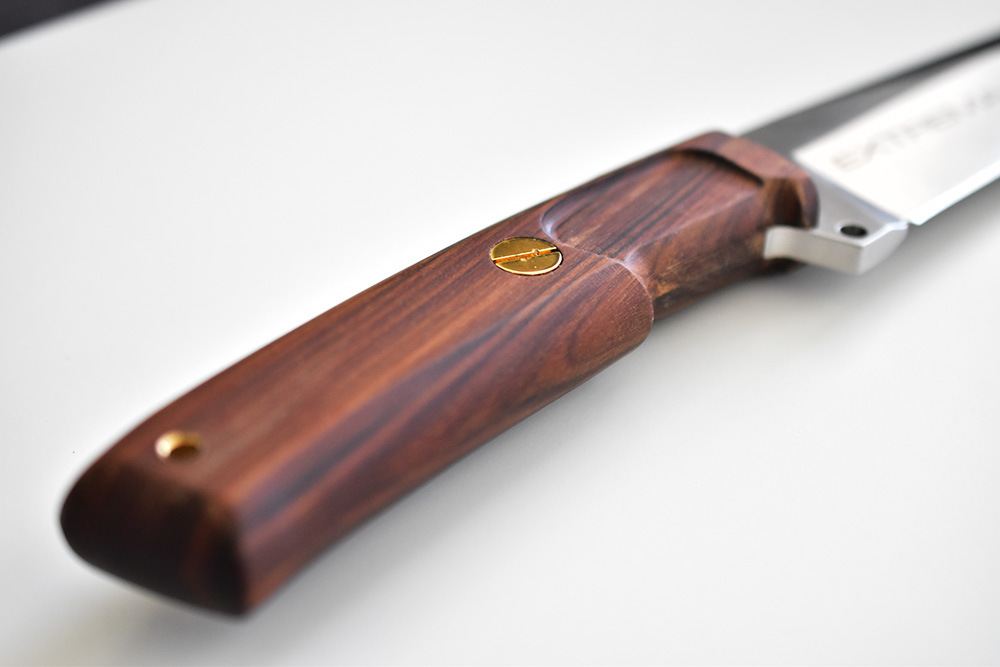 There's an "Extrema Ratio" branding carved onto the spine of the handle, just in case you forgot who made your knife. The handle has the signature finger grip indentation that's proprietary to Extreme Ratio knives. It's a great design and feels good in your hand. The indentation for your index and middle finger adds both grip and control, making the blade easier to handle.
Rosewood vs Forprene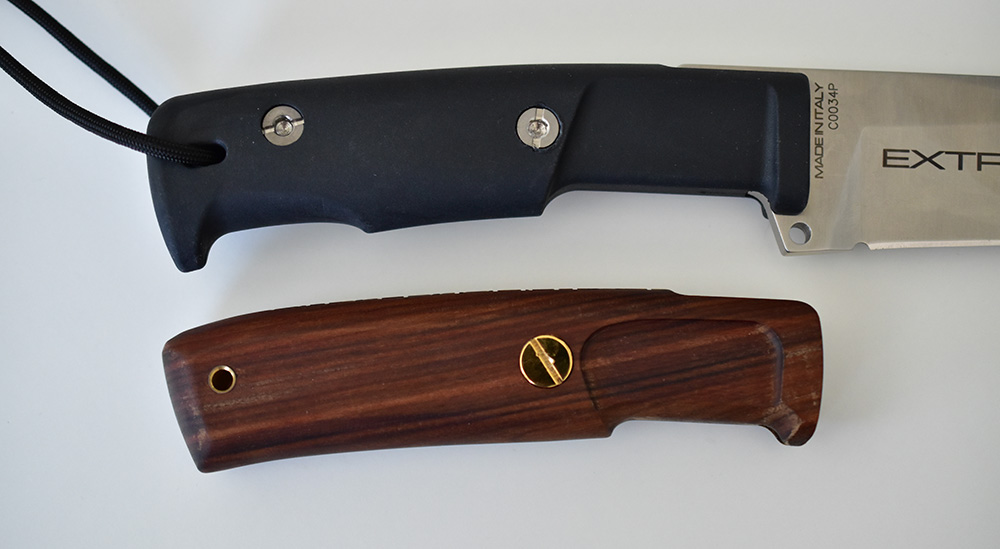 There's something very interesting to note about the two handles. On the surface, it might look like the Santos Rosewood is just a wooden version of the original Forprene handle, but take a closer look. Take a look at the picture above and you'll notice how different they look from each other. The Forprene has a different butt that seems to hand an indentation for pinky grip, meanwhile, the rosewood doesn't.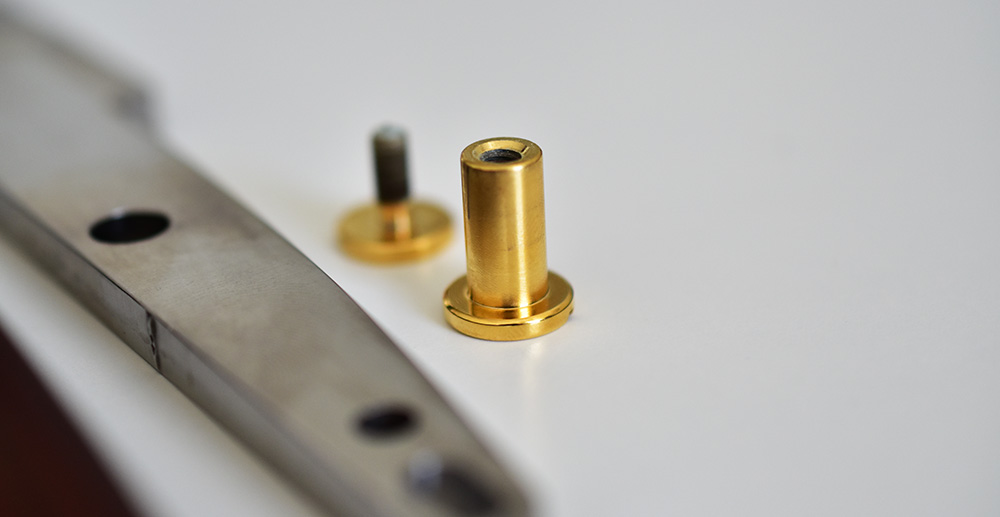 Extrema Ratio gives you two sets of screws to be used for each handle. The Rosewood handle uses just one set of gold screws. Meanwhile, the Forprene handle comes with two sets of stainless steel screws.
The dual screws on the Forprene handle actually feel more secure. Even if you wanted to use two screws on the Rosewood handle, you actually can't, because the holes aren't there. I'm not sure why the engineers at Extrema Ratio opted for a single-screw system on the wooden handle.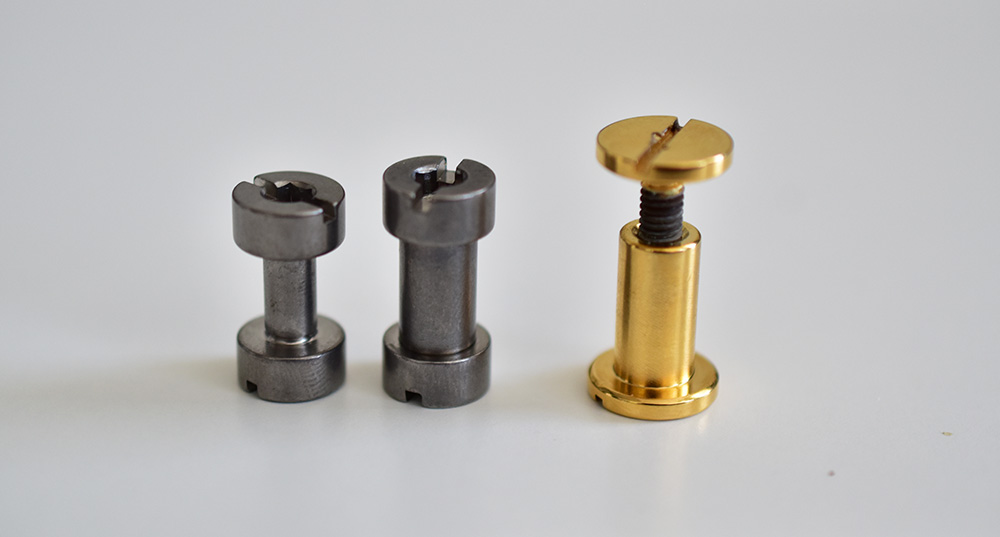 The screws are actually different in their construction. The Golden screws for the Rosewood handle feel like they're made from aluminum. They're lighter than the stainless steel screws used for the Forprene handles. The two stainless steel screws' head is fitted for both a flathead screwdriver AND an Allen wrench. The golden screw can only be used with a flathead screwdriver, which is a slight inconvenience.
Although the golden screw looks gorgeous, I like the construction and flexibility of the stainless steel screws more.
3/4 Tang

It's also worth noting that the blade isn't a full-tang. It's about a 3/4 tang. The handle is plenty snug and once clamped down, it feels just as tight and balanced as a full-tang blade.
Both handles are one piece giving it extra snug. Assembling and unassembling the handle can be difficult while you're outside since the handle holds the blade in place VERY securely.
The Blade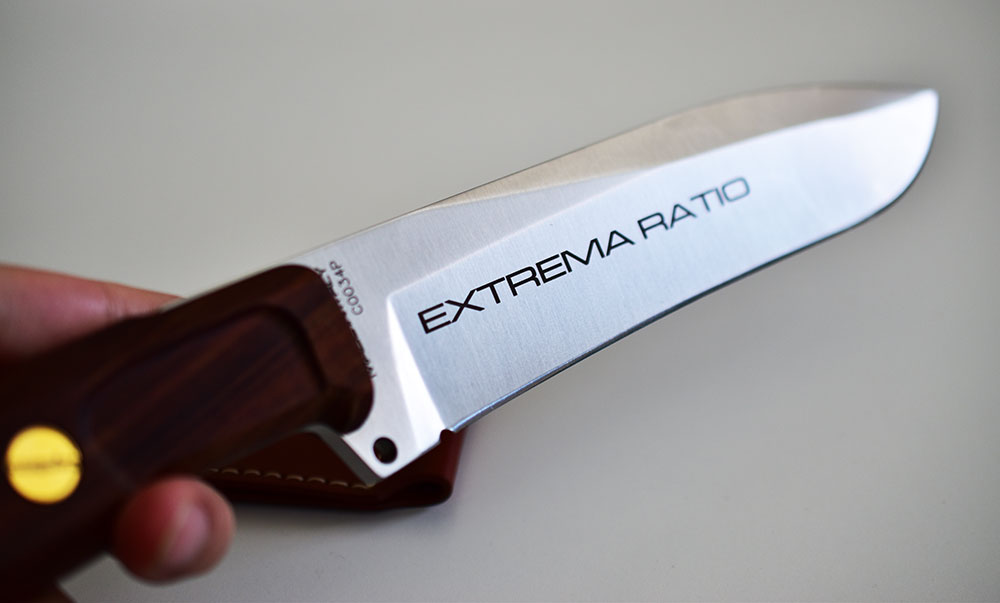 The knife is 13.3 inches long with a blade length of 7.3 inches. Without the sheath, the knife weighs 368.5 grams, which is a good balance. It's light enough to carry around on your belt. Yet it is heavy enough for chopping. The blade is made from N690 Bohler Stainless Steel.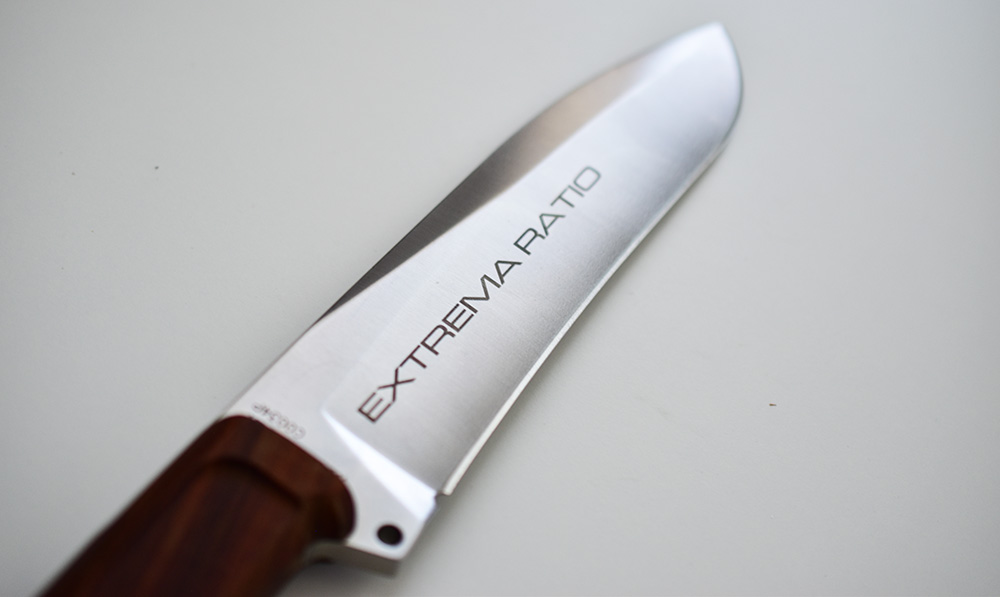 N690 Bohler steel is the perfect marriage between performance and edge retention. The N690 steel is also infused with Cobalt, giving the blade an extra edge, making it even sharper. The fusion of cobalt alloy also gives the blade extraordinarily high edge-retention. The edge also tends to be more even making it easy to resharpen and maintain.
The N690 Bohler steel is also known for its ability to resist corrosion from humidity, moisture, and salt. This makes the blade reliable under any climate or conditions.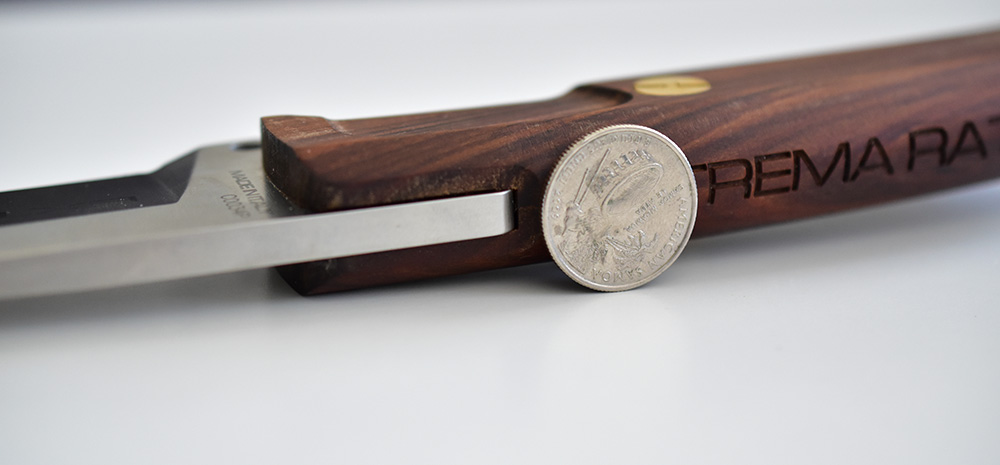 The blade is .25 inches thick, making it one of the thickest blades on the market. The extra thickness gives the blade rigidity and strength to handle anything you can throw at it. The picture above shows the blade with an American quarter next to it for scale. Despite having a thicker profile, the cutting edge is still razor-sharp.
HRC 58 Hardness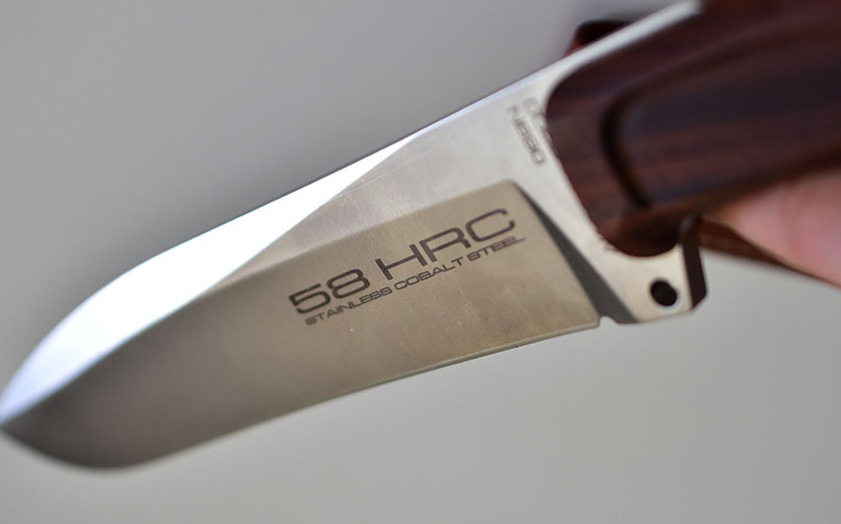 One perplexing question is why Extrema Ratio engraved "58 HRC" on the blade itself. For those who don't know, HRC stands for Hardness Rockwell C. It's a measurement of how hard the metal is. HRC 58 is hard, but certainly not the hardest metal in existence. For $600+, you would expect the metal to the of the highest grade.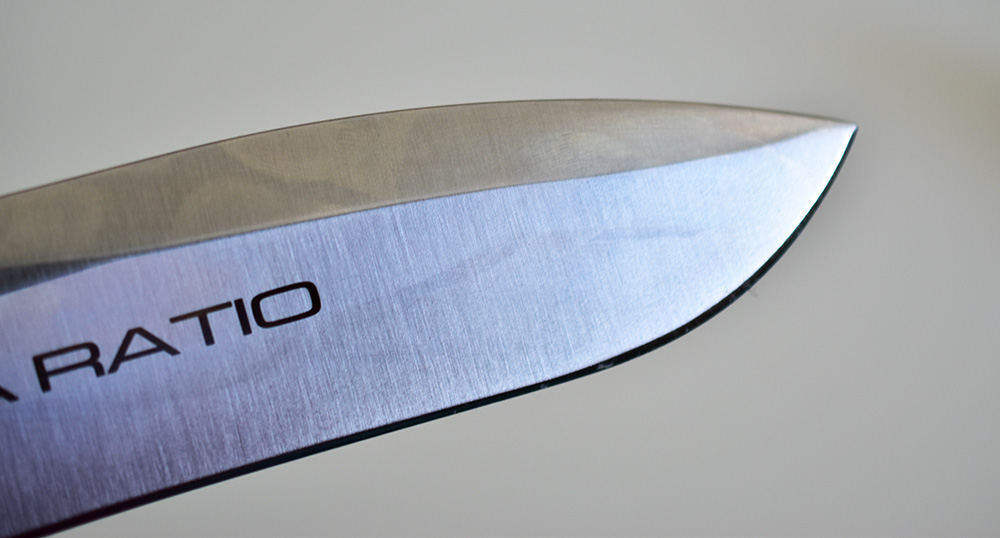 After researching this a bit further, it makes perfect sense why they chose this metal. The harder the metal and higher the HRC rating, the more difficult it is to sharpen. The Dobermann is meant to be a hunting knife and comes with its own sharpener. HRC 58 gives the blade all the strength it needs and also makes it easier to work with, sharpen, and maintain on the go.
Final Verdict
This knife will quickly replace every other knife you have and soon will be the only knife you carry around on hunting or camping trips. The N690 Bohler steel blade is sharp, sturdy, and wields a balanced mass that makes it easy to handle. It's a heavy knife that can be tamed by the generously long handle. At 13.3 inches long with a 7.3-inch blade, there's nothing this knife can't handle.
Although the Dobermann is made for hunting, it's just as good for close-quarter combat, chopping, skinning, and slicing. This knife will quickly become your go-to knife for just about everything. And the superior Italian craftsmanship will guarantee this will be passed down from generation to generation.
At $690, it's not a cheap knife. But it's well worth the price given its quality and useful it is. If you're a hunter or someone who spends a lot of time in the wild, the Extrema Ratio Dobermann IV Africa is well worth the investment.
Top 10 Android Phones Under $500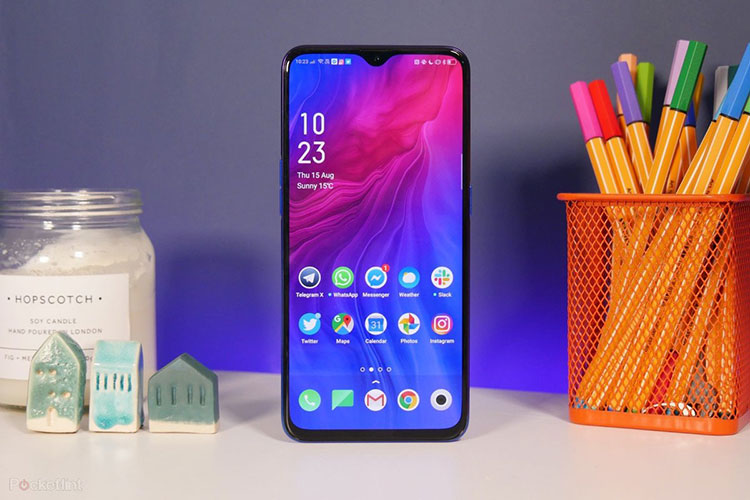 If you are scouting for quality Android phones under 500, look no further.
We all know that smartphones are almost a necessity nowadays. But some models are just too expensive to obtain. And that is why we are here to help you.
Here are the best Android phones under 500. Our list was based on overall performance, display, features, and price.
1. Oppo Reno Z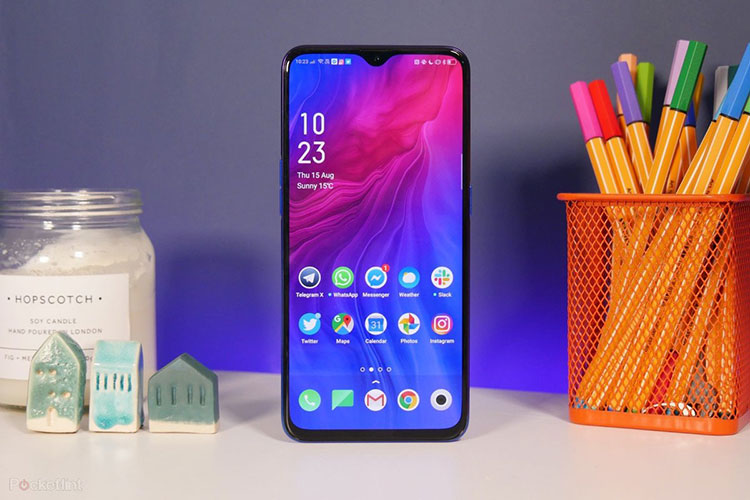 A quality smartphone doesn't have to be expensive. And that's what Oppo Reno Z shows us all. One of the best things we love about this Oppo model is its sleek and stylish design. You will also enjoy the gadget's AMOLED display.
Now, if you are a fan of bigger devices, this should do you good. However, if your hands are quite small, it could be a challenge to use. While it isn't readily available in the US, you can get yours from other regions.
Price: $499
2. Sony Xperia 10 Plus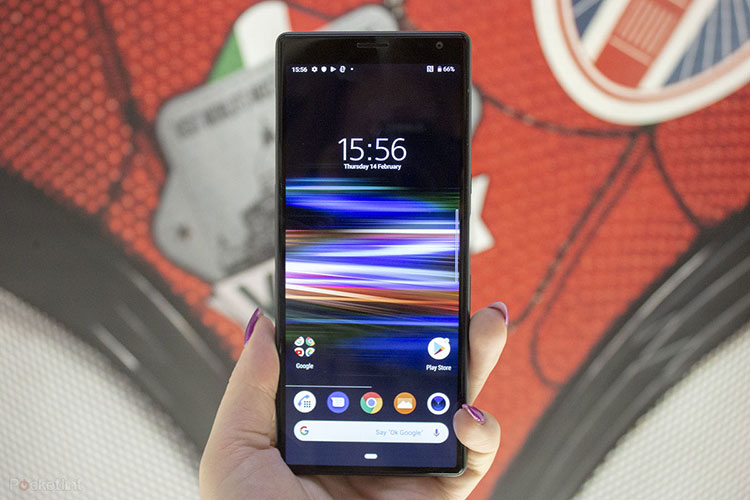 With Sony Xperia 10 Plus, you can enjoy watching videos for hours because of its decent-sized screen. There are different colors to choose from. They have black, silver, gold, and navy. As for its fingerprint sensor, left-handed users might find it a bit hard to use.
Price:$345
3. Google Pixel 3A XL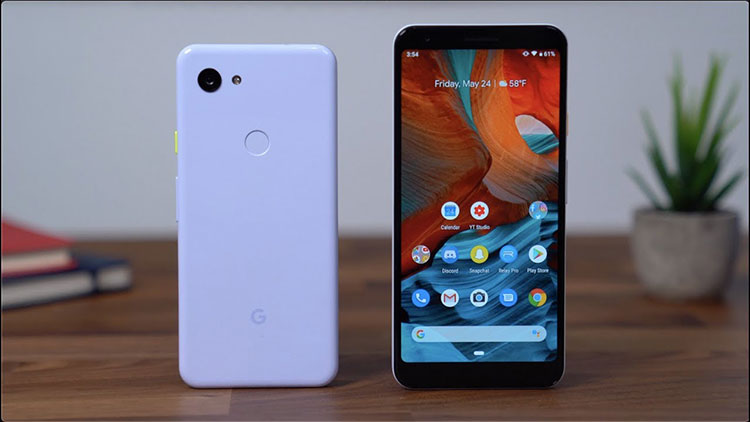 Google Pixel 3A XL has an amazing camera so you can enjoy immortalizing memories. It also has good battery life. Couple that with a great display, and you have the perfect device for watching videos. The performance is one of the best in its tier. We have to say, the software build is also commendable. For its price, we honestly think that you get more. It is indeed worthy of your investment.
Price: $479
4. Nokia 7.2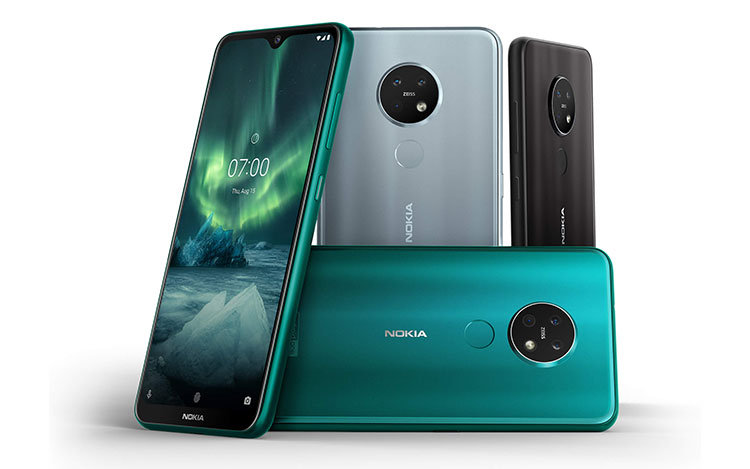 Here's another smartphone that boasts strong performance. Nokia 7.2 is one of the best devices in its category. You will be pleased with its design and the camera is fairly decent as well. The display is not the best, but it isn't too bad either. 
Price: $371
5. Samsung Galaxy S9
Even if this model was released last year, we can still say that it's an outstanding smartphone. It has great hardware, impeccable performance, and a quality camera that can take decent photos and videos.
You might want to get yours in coral blue. Other choices are lilac purple, titanium gray, and midnight black. The battery is phenomenal as well. This is ideal if you are traveling for long hours and you forgot your charger or portable power banks. And lastly, the speaker gives a clear sound which is perfect if you are streaming videos.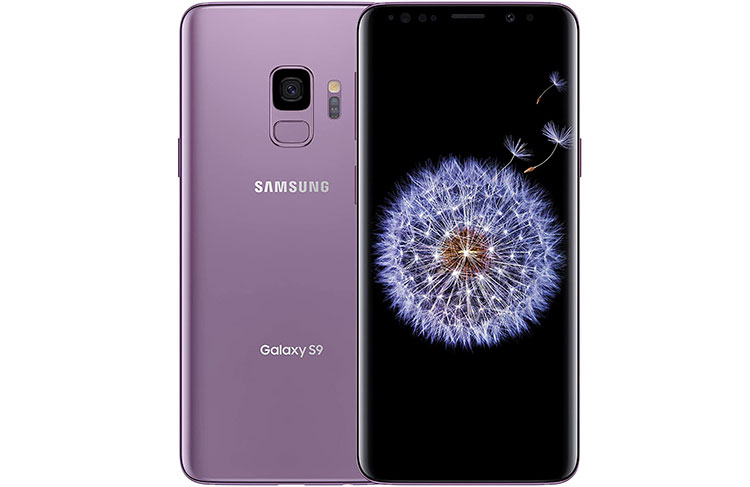 Price: $399.77
6. Xiaomi Mi 9T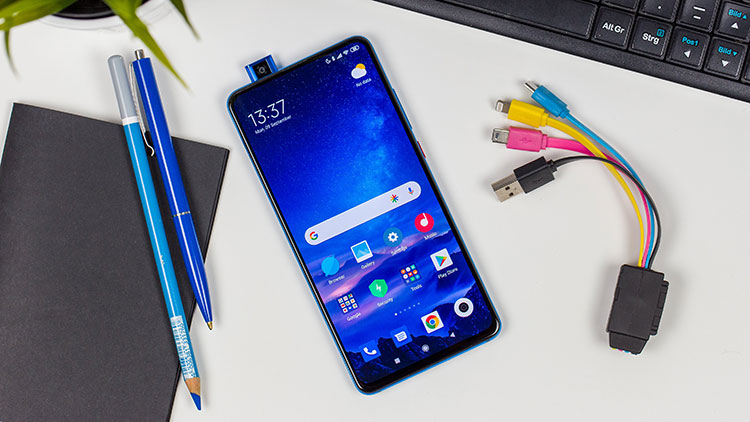 Xiaomi Mi 9T has a 6.39-inch full display and uses an outstanding screen technology. You will enjoy vivid colors when you look at the photos and watch videos. The fingerprint sensor works seamlessly as well.
One downside though is that the screen tends to be slippery. You better get a separate silicone case if you are to choose this. The pop-up selfie camera is interesting and the mechanism is said to be good for 300,000 cycles.
Price: $245
7. OnePlus 7T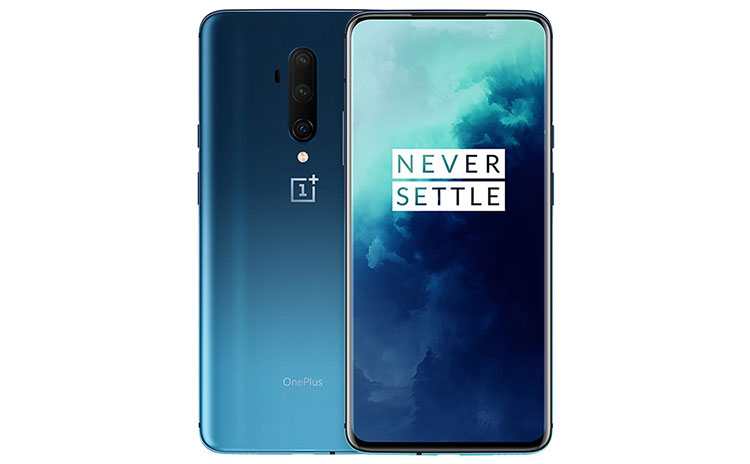 We've heard a lot of raves about OnePlus 7T and that's why we were so excited to test it out for ourselves. Indeed, this smartphone has quality software, top-notch performance, good build, and a fast-charging feature. There's one thing that we didn't like about it though. The camera bump isn't too appealing and can be distracting. But overall, it's a great buy.
Price: $499
8. Huawei P30 Lite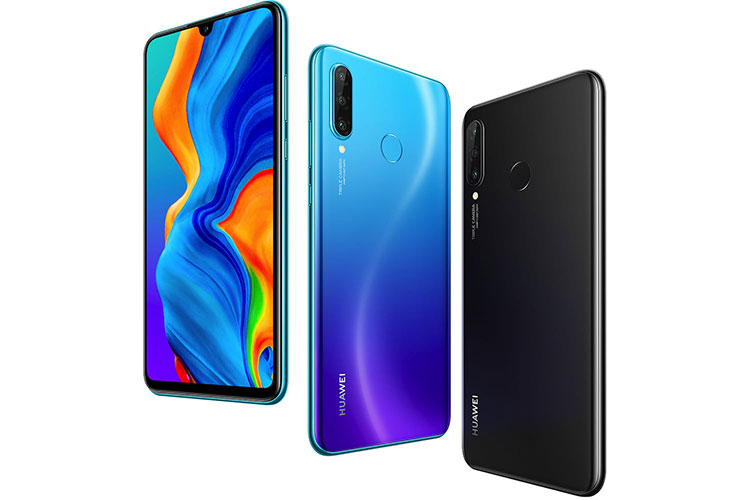 Huawei P30 Lite looks fancy which is why you won't think that it's a smartphone below $500. The design is also eye-candy. While the display is not top quality, it's not mediocre too. You can still enjoy videos with ease using this model from Huawei.
And if you want amazing photos that you can post online or even possibly print, this phone will surely deliver. It honestly deserves a spot in our list of Top 10 Android Phones Under 500.
Price: $250
9. Moto G8 Plus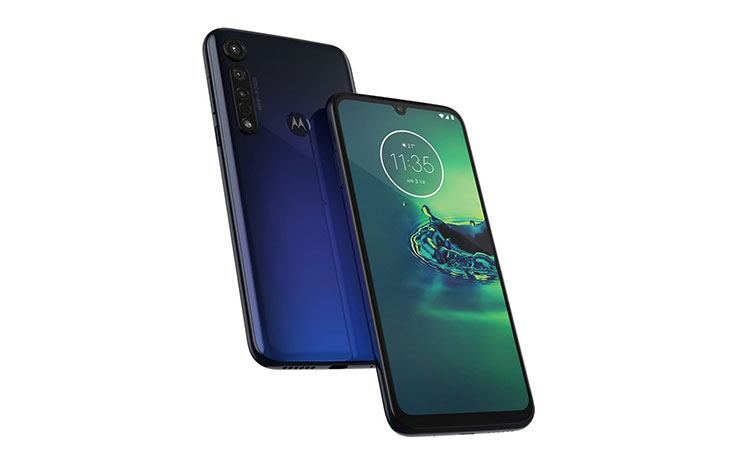 Motorola has been creating quality budget-friendly smartphones and we expect nothing less from Moto G8 Plus. First of all, it has a decent battery life that can last for longer hours. They also made the model more user-friendly so that's another reason to get your hands on this unit. Although, this is not the best smartphone if you love to take photos.
Price: $205
10. Samsung Galaxy A50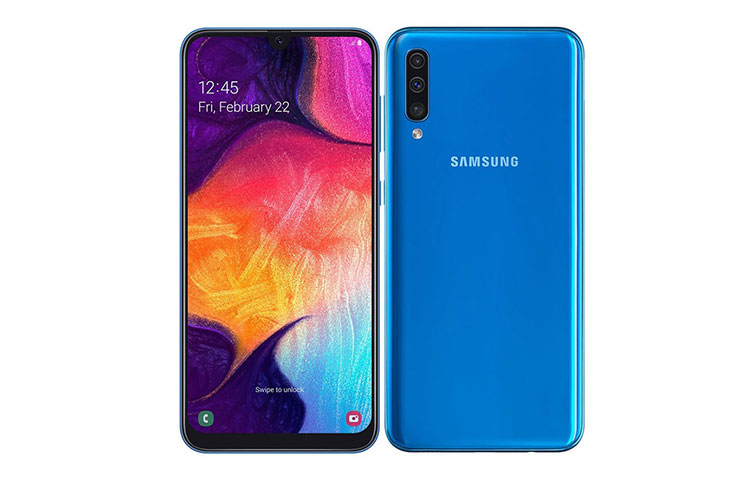 And the last one from our top Android phones under 500 is from Samsung. The best things about the smartphone are the camera, battery, and its in-screen fingerprint feature. The build is strong and the design is pretty straightforward. Some areas of improvement could be on the speakers. But for the price, we should expect minor shortcomings.
Price: $349
Conclusion
Affordable phones do not mean that you have to compromise the quality. That has been proven with our Top 10 Android Phones Under 500 list. But personally, our team recommends OnePlus 7T. It is one of the high-tiered models on the list, but you get to enjoy more than what you have paid for.