Why You Need To Work On What You're Passionate About In Your 20's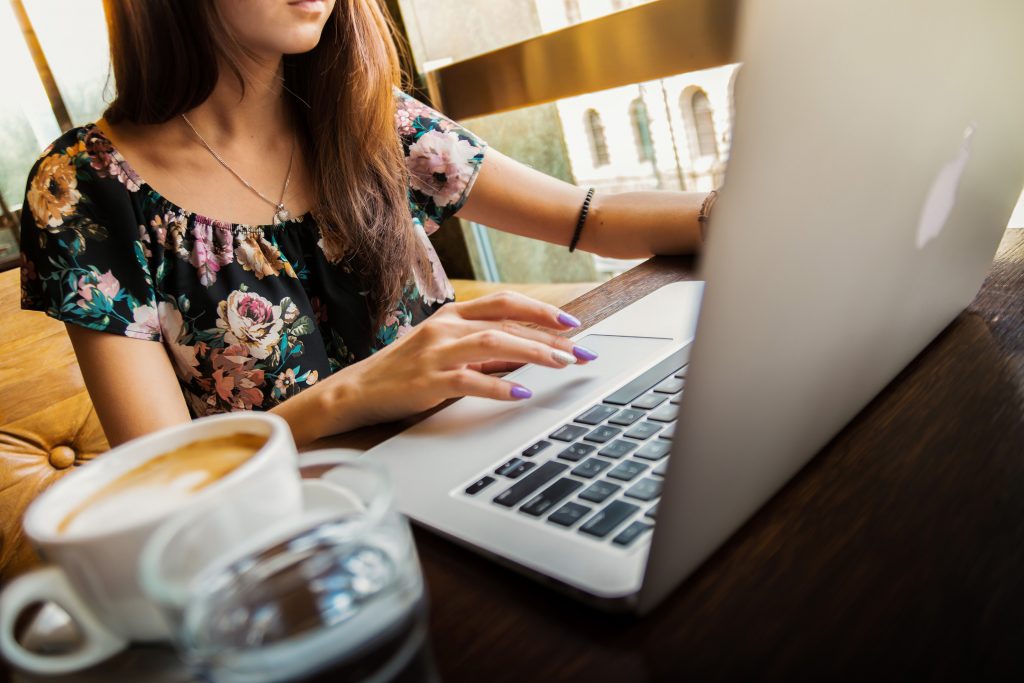 When you are in your 20's, you should work hard on what you are passionate about. Try to set a foundation for a life well-lived. Be a little introspective about yourself and write down your passions and goals that you want to achieve in life. Every person has different sets of dreams and aspirations, but in your twenties, you can come out of your comfort zone and walk an extra mile to achieve your dreams.
Live out of your comfort zone
Twenties are the ideal age to leave the cozy corners of your house and travel as much as you can. If you have the means to travel abroad, do not miss the opportunity to explore the most exotic places on earth. Mingle with different people and learn about their culture. Your perspective about life will gradually change as you communicate with people from diverse cultures and backgrounds. You can come out of your inhibitions. The more you travel, the richer experiences you collect for life.
Build meaningful relationships
You have an entire decade with you to understand the value of life. The twenties is the time to recognize and drop your certain friends. Separate yourself from negative influences. It is the time to stick to positive values and find friends for life. As you mature, your relationships should also mature. Interact with your immediate family more often. You should have some shoulders to rely on in the rough waters of your life. Passionate people will connect with entrepreneurs with the same interest.
Learn to adjust and be flexible
You are relatively free from many responsibilities in your twenties. So, this is the perfect period to experiment, fail, and rise back. Take up the challenges that you always thought about. If you fail, you get a lesson for life. If you win, you get more. The challenges make you tough and prepare you for the future. Be sporting to accept both sunshine and storms in your life.
Do not settle down too early
When you get a lucrative job offer, you may feel it's the right time to settle down. Think outside-the-box and do not settle down in life so early. You have a decade to explore and experiment. If you get a chance, try to change one or two jobs. Diverse work experiences help you identify your field of interest and your potential. You can learn some valuable lessons of life in your field. Do not settle for less. Strive for more. Passionate entrepreneurs will always shoot for the impossible and make it possible.
Live within your means
It is not good to spend entirely what you earn. Do not be a slave to a lavish lifestyle. If you spend your money frivolously, you may not have the funds for your future endeavors. Save some for your future and pursue some interesting hobbies. Save your hard-earned money for some occasional treats for your family. Luxury is a wonderful thing, but only if you can afford it.
The twenties is full of enthusiasm and energy. Make the most of it. Be curious about everything around you and examine what you want to do with your life. Arrange your finances for the future as you have added responsibilities ahead. Take care of your health. Maintain a balance in your life to achieve what you want.
8 Easy Habits To Adopt In Your Workplace To Boost Your Health
Working a desk job is not the best for your health. However, many jobs require work on the computer that it feels unavoidable. If you work at a desk in an office, there are things you can do to boost your health physically and mentally. You may not be able to completely ditch your desk, but you can create a more health friendly environment in the office.
Clean your desk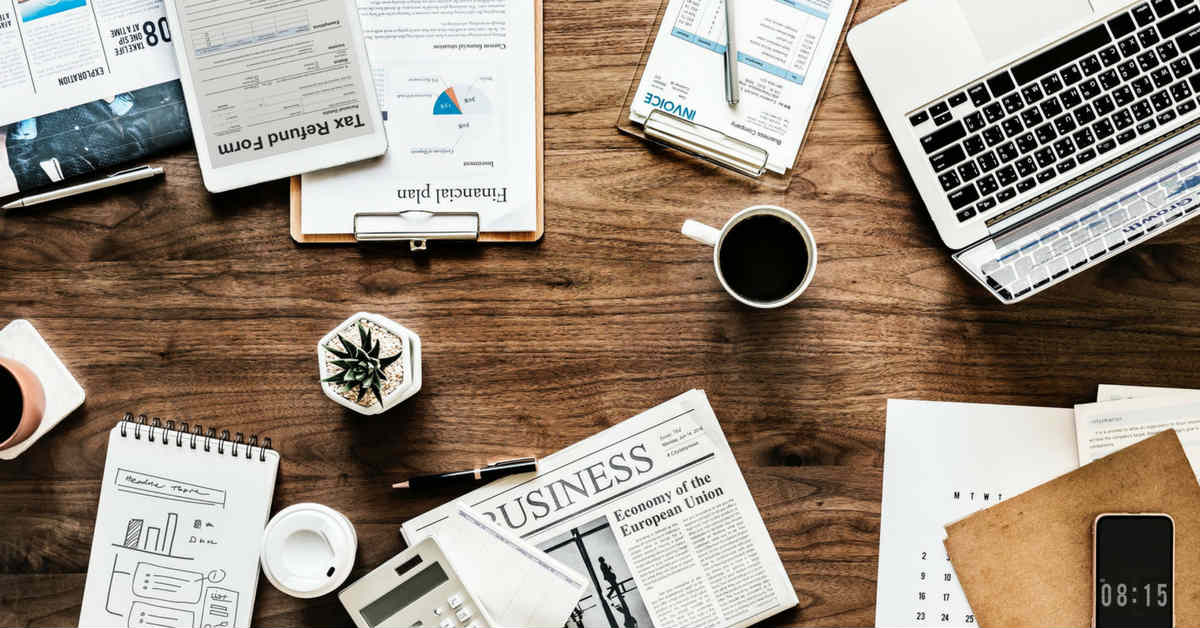 How are you with distractions? Are you someone who is bothered by every little sound or are you someone who would not notice if the filing cabinet was engulfed in flames? Just because you can work in a messy environment, doesn't mean you should. Walking into a neat cubicle or office will help you remain on task and complete your work. Wiping down your keyboard and mouse will help prevent the spread of germs. Keeping your drawers organized will make locating paperwork more automated and will save time and drama. The same can be said about organizing your desktop. Keeping well-labeled documents and files on your desktop helps you navigate your computer quickly. That way, the next time someone emails you one minute after they need something emailed to them, you can drag and drop without a second thought!
Stock up on healthy snacks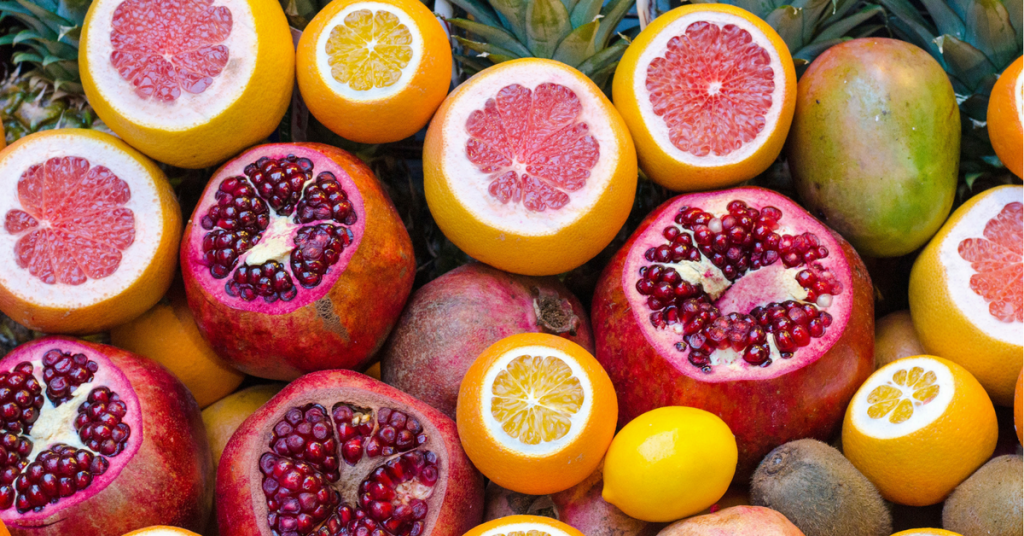 Healthy snacks sometimes feels like an oxymoron in a work setting. The standard snacks in offices are often leftover bags of chips, cookies, and soda from conferences and meetings. When that afternoon energy crash comes your way, you may be inclined to reach for some type of caffeine and a sugary or crunchy snack. To avoid the draw of Doritos in the break room, stock up on your own snacks to boost your health. If you are looking for crunchy, try some hummus and veggies or trail mix. If you looking for a sweet treat, reach for a piece of fruit and pair it with yogurt or nut butter for more satiety. Many healthy snacks can be purchased pre-portioned so you won't be tempted to mindlessly devour a whole jar of peanut butter at your desk.
Bring your reusable water bottle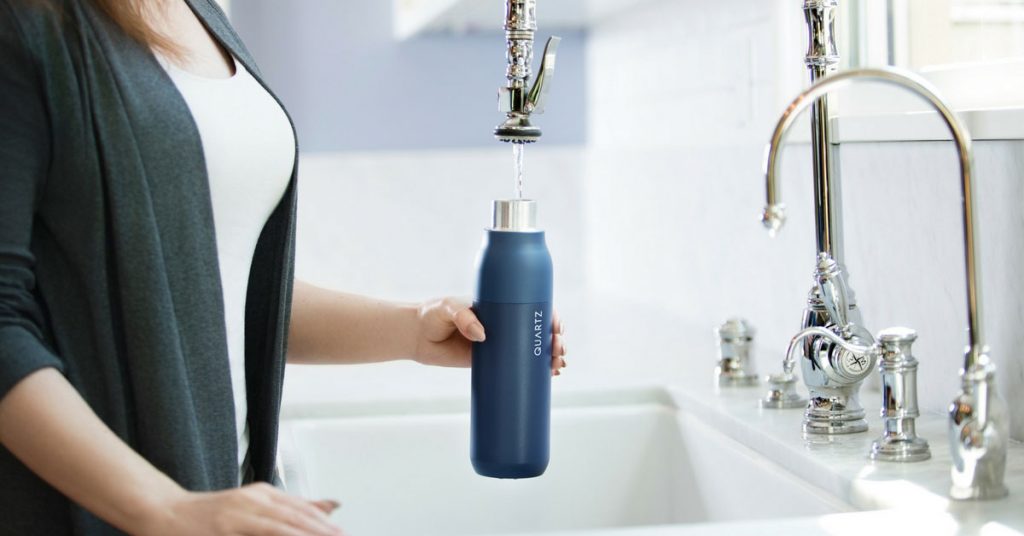 If your workplace has a filtered water dispenser or a classic water cooler, you can use your breaks to walk over and hydrate. By bringing your own water bottle, you can reduce waste and monitor your water intake. If you use a smaller water bottle, it will allow you more opportunities to get up and fill up. If you use a huge bottle, you may be getting your steps in on the way to the restroom. Either way, stay staying hydrated is super important if you want to boost your health.  
Set timers and get up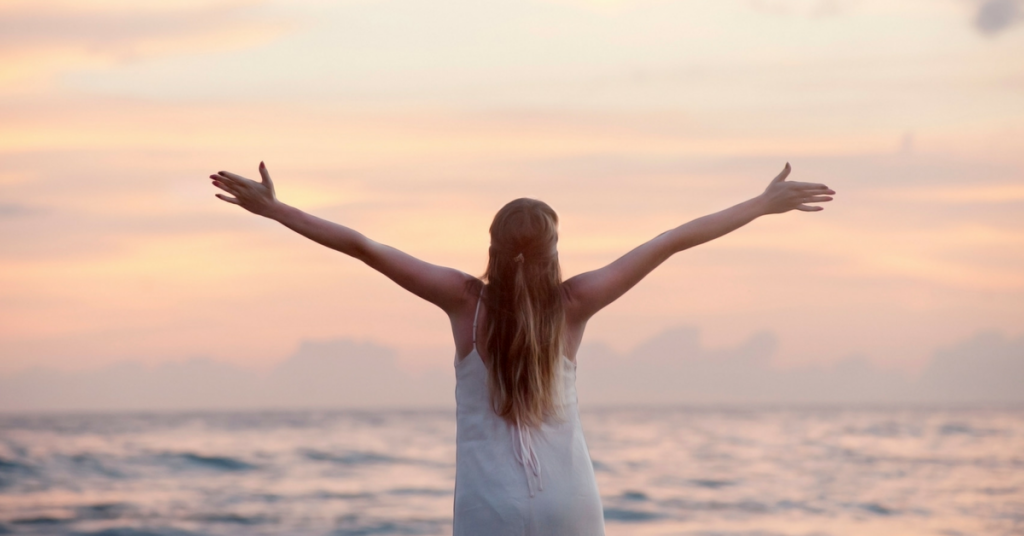 People only have so much mental stamina when it comes to tasks. Setting timers is something that can help motivate you to completely dedicate yourself to a single project. When you know you only have 30 minutes of concentrated effort before you earn a break, it becomes easier to power through. When the timer goes off, give yourself a five minute break to walk around, stretch, or use the restroom. Use the break to tear yourself away from the screen and give your eyes a rest. This habit helps break up the day and drives productivity.
Headphones On Om
Working at a desk could have you feeling super plugged in all the time. This is a fact of the current workplace and it is pretty unavoidable. A lot of people turn to playlists and podcasts to get into their flow state. It is important to be mindful about what you are listening to. There are a ton of apps and podcasts that offer guided meditation and motivational soundtracks. You do not need 8 hours of guided meditation everyday but it is nice to break-up the trap music with some super positive vibes and take time to breathe and be in your body.
Ditch take out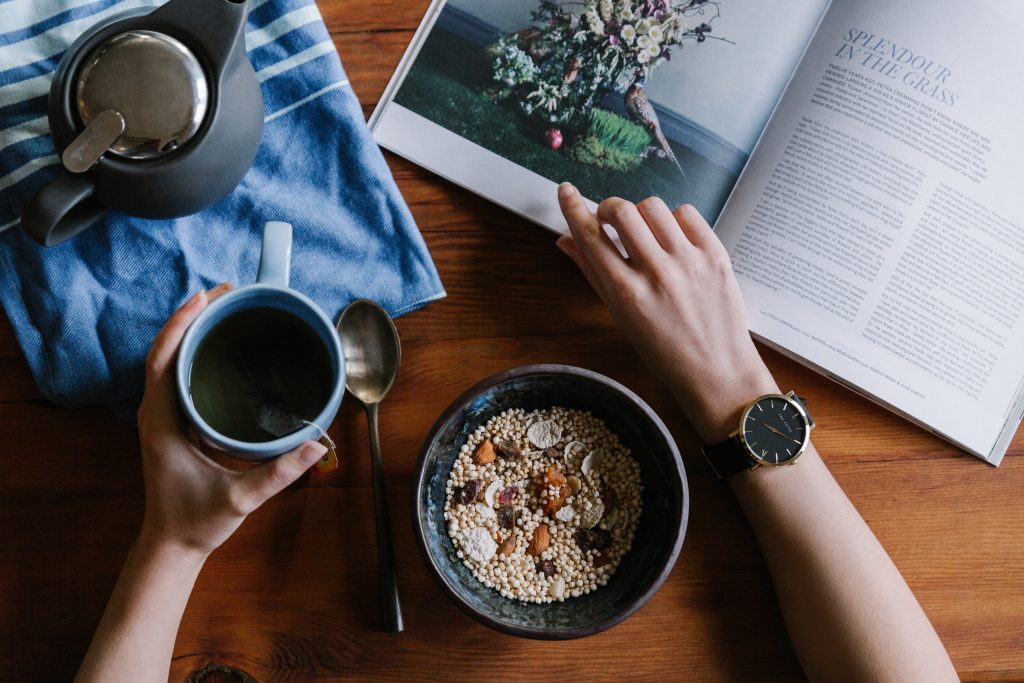 While healthier options at restaurants are on the rise, packing your lunch is still the way to go. This is a habit that starts at home and carries over to the office. By bringing your lunch, you can tell exactly what is in it, control the portions you eat, and save some money. Eating complete meals that include protein and healthy carbs and fat can help your energy levels remain steady throughout the day. If you need more meal prep ideas to boost your health, you can find them here.
Eat somewhere else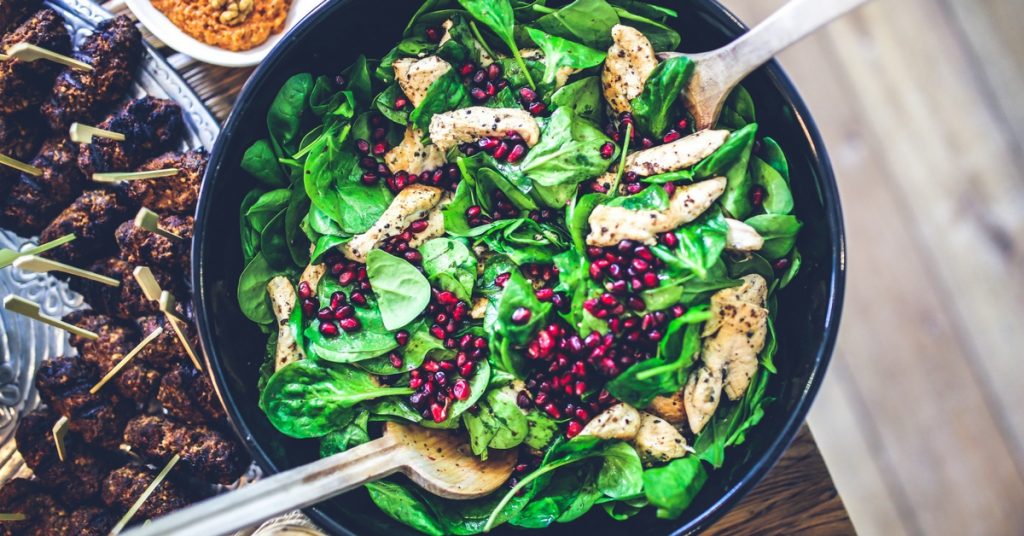 Whether you pack your lunch or pick something up, try to sit somewhere that is not your desk. Aside from the fact that your keyboard and desk is really germy, it is just healthier all around to have a designated eating area. If your work doesn't have a designated eating area, maybe you can duck into an open office or conference room. When the weather is nice you can try to get outside and boost your Vitamin D. Bonus points for inviting your coworkers and having a face-to-face conversation with them instead of messaging them back and forth on G-Chat.
Stand, Sit, Walk?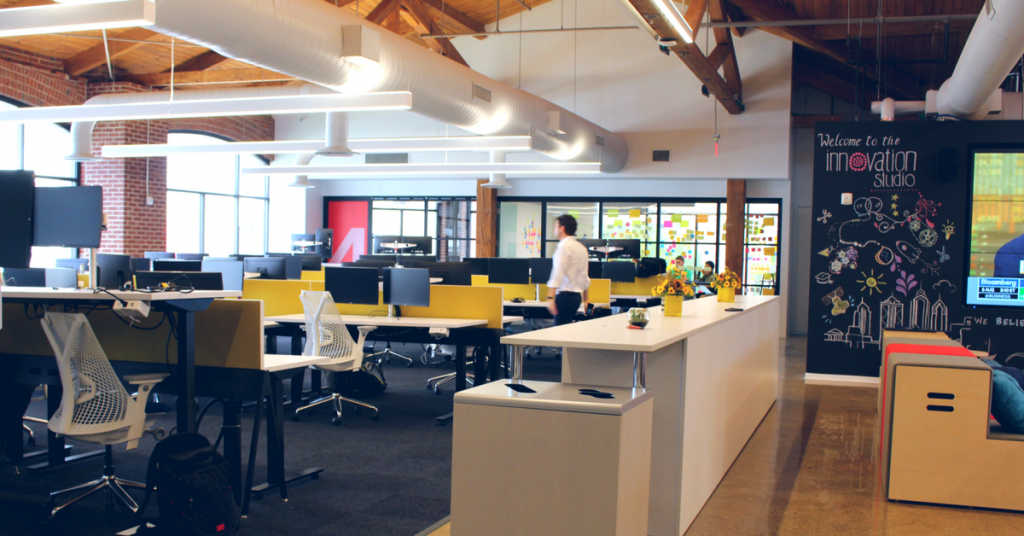 Desks are becoming more versatile these days. You don't have to sit all day anymore! If you work from home, your desk situation may be more mobile, but office workers may not have that flexibility. Many offices are encouraging employees to get desks that adjust between sitting and standing. You may even work somewhere that allows desk treadmills to boost your health. Even if sitting is your only option, there are free online guides and resources on how to adjust your posture to alleviate neck and back pain.
What To Do When You Lose Creativity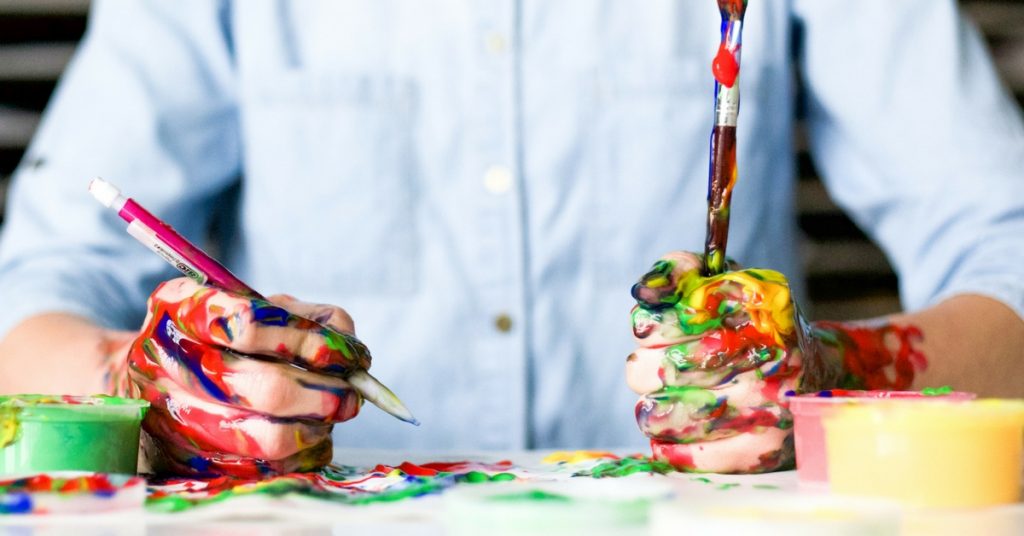 The longer you are tasked to creating things, the more likely you will lose your creative edge. It doesn't matter if you're making websites, writing a new book, or making a new recipe. There might come a day when you feel too lethargic to get out of bed or dread going to work. These are some of the most basic and easy-to-shrug symptoms of losing the creative streak. The good news is that there are ways to snap out of it. You can regain your creativity and prevent yourself from "drying out" by practicing a few simple tasks.
Explore
When we were kids, it's always fun to experience new things for the first time. As we get older, our sense of wonder gets jaded, probably because we had to grow up and face reality. But rediscovering how great the world is can help awaken our creative streak. To prevent yourself from losing it or to find it if it's already lost, explore and experience new things again. You can set aside one day a month to try something new, be it an experience, new dish, or venturing out to a new place. Adventure can reawaken creative juices and your sense of wonder.
Laugh
One of the reasons why we lose our creativity is pressure. It can be quite stressful if you're always looking for new ways to make your design look fresh. Sometimes it is even unavoidable that your paintings, essays or web designs all look the same way. Stress can kill creativity, so what better way to de-stress than to laugh? You can watch a comedy movie, catch a live comedy act, or just clown around with your friends. When your brain is filled with oxytocin and dopamine, which we get from laughter, you will be more relaxed and find it easier to find inspiration for creativity.
Think Like A Kid
If you're asked to be creative, ask yourself what your six year-old would do in situations like these. Kids can be very creative and surprisingly straightforward. It might feel weird at first, but you never know, so you might as well give it a try and see if it works.
Rediscover Creative Pursuits
When was the last time you painted something, read a good book, sang, danced like nobody's watching, or even modeled clay? All these creative outlets sometimes get lost because of busy lives. However, you can rediscover them again if you set aside time at least once a week to be creative outside your work.
Meditate
Mediation is a good way to relax both the right side (creative) and left side (logical) part of the brain. When they are both relaxed, they work harmoniously so you don't run out of creative ideas. Some people think that they don't have much time to mediate, but it can be surprising what 5 to 10 minutes of meditation can do for your brain. Meditation does not have to be complicated. You can start by thinking happy thought for 10 minutes each day for relaxation, and you will be surprised how easy it will become to carry on creative tasks.
When it comes to being creative, pay attention to yourself. Find out what works and what doesn't. This can tell you when you are most inspired, which in turn can really help you to continue being creative.
Best Way To Start The Morning For A More Productive Day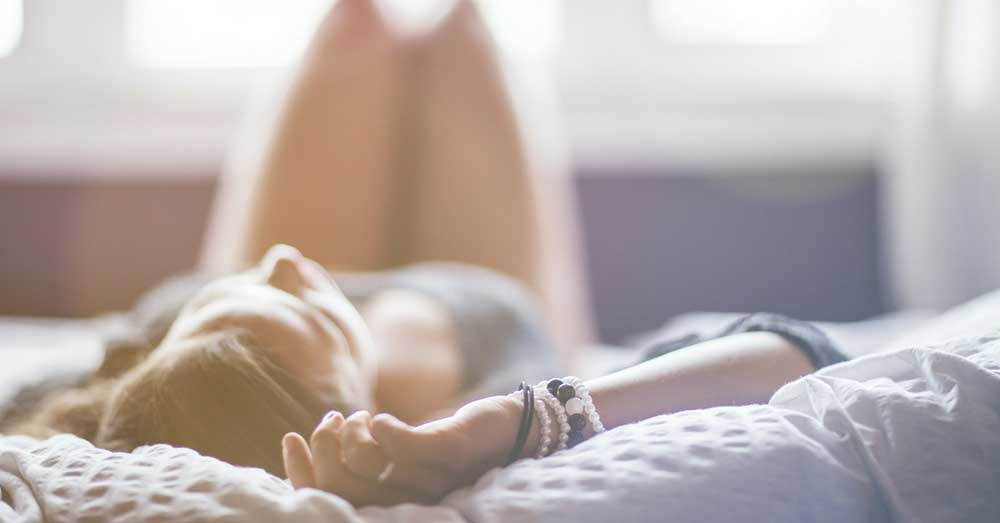 Don't you just hate the sound of your alarm clock every morning? Not all of us are morning people. Some of us need more than just the sound of the alarm clock to get us going every day. But this does not mean to say that you have to start the day sluggish and cranky. There are ways to help you get going in the morning to make your day brighter and hopefully more productive. Check out our tips below.
Start Your Day The Night Before
If you're one of those people who take more time to wake up then you need to start your day the night before to keep you from getting frustrated and rushing through your morning routine. Even something as easy as setting up the coffee maker the night before and picking out your outfit before going to bed can help you get a head start that will save you a couple of minutes so that you won't be late for that important meeting.
Eat Protein
Many people start their day with a breakfast of dairy, usually a bowl of cereal. This is perfectly all right but it is also good to note that breakfast is your fuel for the start of the day. Instead of eating cereal, eat something that is harder to digest like protein which keeps you focused. So try switching your bowl of cereal for a plate of scrambled eggs.
Lemon Water
Try a cup of lemon water instead of coffee as your first beverage of the day. Lemon water is rich in Vitamin C and can help with digestion, especially when you drink it immediately after waking up. Lemon water can help boost your metabolism, burn fat while cleansing your palette, and give you a boost of energy. This does not mean to say that you should say good-bye to coffee. You can drink your cup of hot java during breakfast or while commuting to work.
Wake-up Feeling Pleasant
The ringing of an alarm clock can be irritating, so instead of waking up annoyed, set your alarm tone to something more pleasant like your current favorite tune. This will also make you set your alarm with a smile instead of resignation. Waking up with a positive attitude is always better than waking up cranky.
Set Goals
Work can be full of pressure and stress which is bad for your health. Minimize stress by setting goals for the day. If you have a big project, for example, break it down into small manageable tasks and set how many you want to hit for the day. Remember, you don't have to finish your big project right away, and it's also stressful if you leave everything until the last minute. It's better to break down tasks, set goals, and hit those goals than to cram everything at the last moment and hope that your project looks good.
Stress and pressure can have a negative effect on the body. Over the long run, it can morph into health problems like diabetes, heart disease, and obesity. Making these small changes can help you wake up feeling refreshed can minimize stress and pressure, so make sure to try some of them out!