The Dirt on Filthy Casual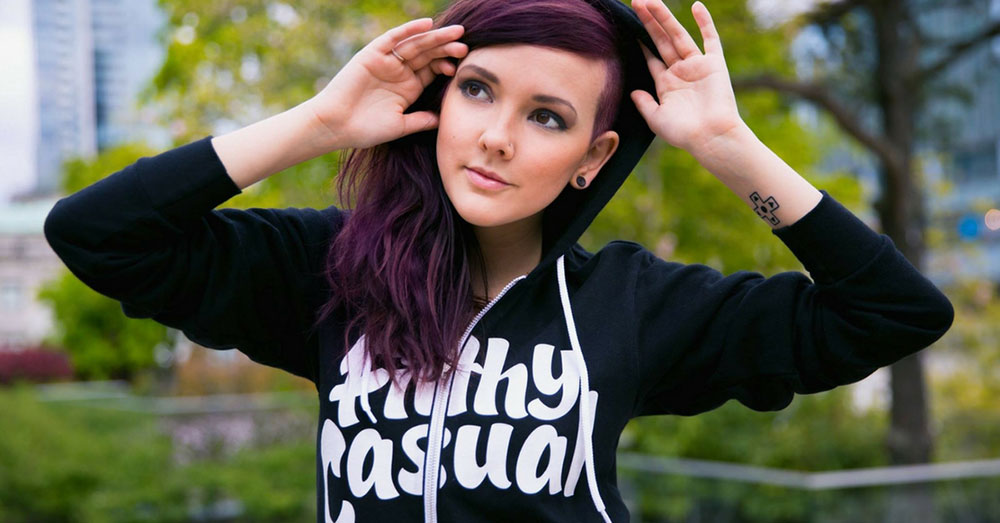 These are the guys that created a community behind a brand.

Jason Soprovich and Mike Gaboury are the creators of Filthy Apparel, a premium lifestyle brand based in Canada focused on the gaming industry. The beauty behind the Filthy Casual brand is the positive influence that it has on the people wearing the clothes. What makes their apparel different is that it is for gamers of every level, whether you are a professional or play casually every so often. This is about growing as an extended family, with people you meet virtually, at conventions, or through social media.Jason and Mike began their adventure 7 years ago as nothing more than just a hobby. They were never the cool kids, but not quite the nerds either. Their similar interest in World of Warcraft brought them together as friends and decided to form a company together. Unsure of which industry to reach, they pursued music. They quickly learned that it was not something they had passion for, and discarded the idea soon after. Clothing sounded reasonable, they thought, and that was where they poured their creativity to this day.What started as 50 shirts for friends became something much more, for a community with a large demographic. According to The ESA, in 2015, 155 million Americans play video games with an average of two gamers in every gaming household. With a large audience in the United States alone, Filthy Casual is quickly becoming the ultimate lifestyle brand for gamers. Their online store features a wide range of products, from graphic t-shirts and snapbacks to artwork in the form posters and prints. Their apparel is focused on comfort, made with premium fabrics and materials. Growing quickly, their product line will be expanding within a few months time.The culture that Jason and Mike built for Filthy Casual is unique in the fact that they have remained humble throughout their success. Their appreciation for everyone involved thus far, from their photographer Darshelle Stevens to all the family and friends they have met along the way, is expressed through their language and stories shared. Filthy Casual Spotlights feature individuals that are equally as passionate about the gaming community as they are. Social media has been an outlet for Filthy Casual to reach and engage with fans. Their Twitter is flooded with people around the world wearing their apparel, while their Instagram gives you a behind the scenes look into the people behind the brand.Keeping up with the gaming market is one of their priorities that has contributed to their success. Jason and Mike are constantly watching gaming trends and many times, designing on the fly based on what is forecasted. The Filthy Casual team has traveled around the world, with Vancouver, Austin, and San Diego being some of their favorites. Their growth is no secret, with companies actively reaching out to them. They have collaborated with some of the most respected people in the industry like Rooster Teeth, where Filthy Casual designed a shirt based on their aesthetic. Others include Kinda Funny Games, Deep Silver, and are currently in talks on secret projects in the gaming industry.Filthy Casual is a brand filled with passion and their mission is to spread the positivity that they have seen in the community. They are the family that you wish you had growing up, and are pioneering the way for people to come together based on similar interests, just as Jason and Mike has. They made a clothing brand that they believe in and wear themselves. The best advice they can give is, "Be willing to be dynamic, find where you fit in, and don't give up." Filthy Casual is as respectable as the team behind it. What was once days filled with World of Warcraft is now an apparel company sought out by fans around the world. Because their foundation is built on connecting with people and building relationships, they do not offer sponsorships of any kind. Everyone that wears their clothing is a true fan, and they pride themselves on being authentic without having to spend any marketing dollars.

As Filthy Casual continues to grow, they hope to see their apparel on the average gamer. They have turned down opportunities for entering retail stores, but are considering opening a flagship store of their own within 5 years time. Jason and Mike want to give their customers a personal experience that only they are able to give. Fans from around the world are purchasing their product in their online store and at conventions. Some are collecting the apparel, such as one of their customers in the UK, who has 46 of their pieces. What they want their fans to know is that Filthy Casual is all inclusive and to not be afraid to say hello. Think of them as an extended family, the guys that have your back when there is no where to turn. That is the Filthy Casual lifestyle.
Q&A With Wen-Jay Ying: Founder Of Local Roots NYC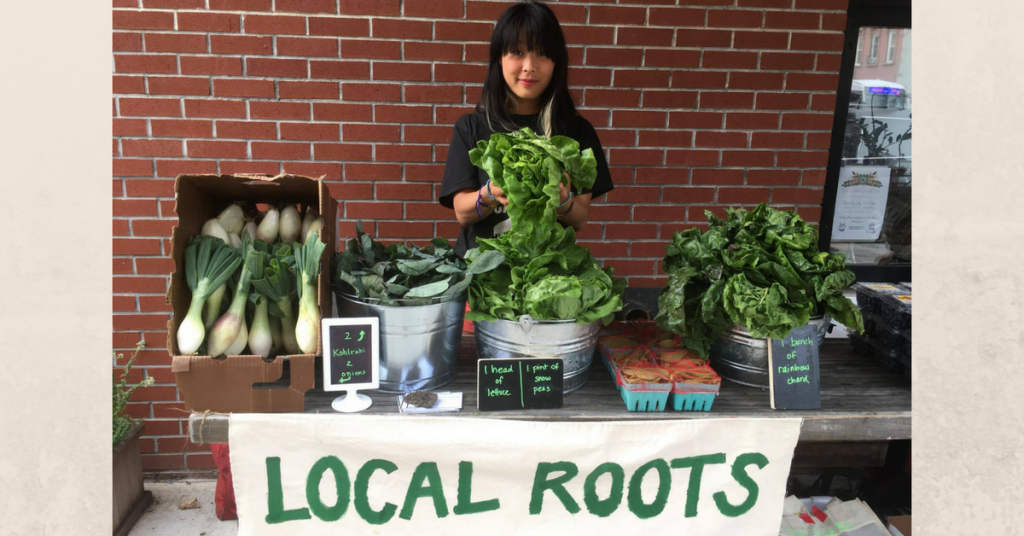 I met Wen-Jay a couple months back after stumbling into a Sustainability Commerce Popup Conference in Williamsburg.  She was among an eclectic panel of speakers that day who's company missions were not only vivid with green priority, but also deeply rooted into the fabric of their local communities. Her company,
Local Roots NYC
provides New Yorkers with a access to goods and produce from a network of local farmers (local meaning that their supplier's operations happen within a 250 mile radius).  It's a subscription based membership where you can sign up for different seasons, each having a variety of different seasonal foods.  Throughout the city are different "markets" where your allotted order is ready for pickup.  What's awesome about Local Roots is that their markets don't just happen anywhere, they happen at your favorite cafe or dive bar right in the heart of your local New York community.Local Roots NYC has been in operation for six years, with over 25 market sites, and over 750 members.  When meeting up with Wen-Jay at one of her market locations set up outside of a cute Brooklyn cafe, I got an overwhelmingly inclusive community vibe.  Toddlers were running around, and Local Roots members came to grab their goods while also inviting me to their yoga class later that day... I felt right at home! Here's some things we talked about that day:
How'd you come up with the idea for Local Roots?
I wanted to find a better, more social way to connect people and their communities to local farmers.  Creating Local Roots was my solution to the gap between farm to table.  Not only does it support local farmers but also the local businesses that we symbiotically partner with for our markets.
What makes this different than meal kits or other food delivery systems?
Having markets not only encourages the social aspect to shopping with us, but also greatly reduces waste.  When you order a food kit or have groceries delivered they tend to come with an excessive amount of packaging.  At are local market locations you can bring your own reusables and stop it at your favorite bar for a drink all at the same time.
How does your company take sustainability into account?
Each of our farmers practice different levels of sustainability.  Kindness to animals and to the land are extremely important to us.  Our vegetables are either Certified Naturally Grown, a grassroots alternative to the USDA's National Organic Program, or USDA Certified Organic . While the standards and the labels are the same – organic – the USDA Organic Program favors medium to big-sized farmers, and the
Certified Naturally Grown
program is better suited for small farmers. The Certified Naturally Grown label was created in 2002 in response to the USDA labeling, which is expensive in terms of time (paperwork per crop) and application fees. The Certified Naturally Grown program has farmers review fellow CNG farmers and prioritizes the exchange of feedback and ideas for growth.  More info on each of our famers can be found on our 
Farm page
 if you want to check it out.
So far what has been your favorite part of starting this company?
We've been running for over six years now.  In this time I've had customers become friends.  I've seen them get married and have babies, and I've seen those babies grow up on Local Roots produce.  Now these kids are almost three and they know so much more about their farmers and where their food comes from.  Not many other three year old kids are that connected to their food and how it grows! This makes me extremely happy and proud.
Leading Ladies In Tech: Caitlin Clark Zigmond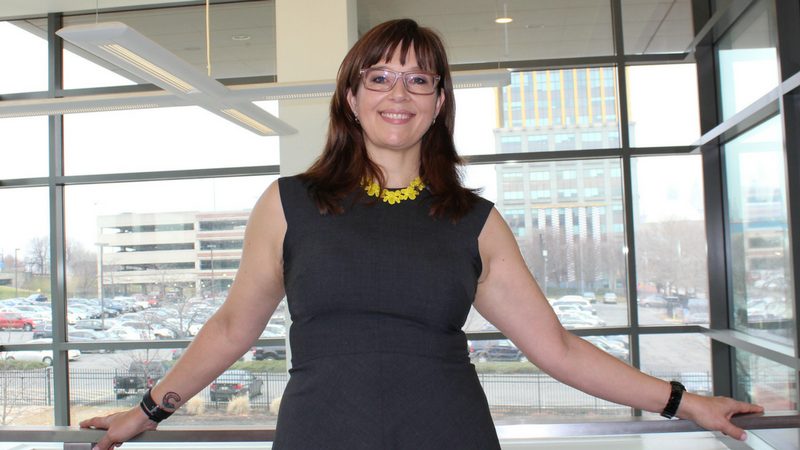 Caitlin Clark Zigmond is the Vice President of Product Management at CoreDial. She shares her experience of over 30 years where she has worked with numerous companies under several different capacities. She started out in Hi-Tech as the Director of operations working for a company that built precision hot stages in science and industry, which involved working with one of the first windows based research pieces of equipment. From there, Caitlin decided that she wanted to become an entrepreneur and started her own catering business. Growing up, she cooked at home as both her parents were working, and that influenced her first business. She bought a company with just four employees and grew it to the third largest company in Boulder, Colorado. Caitlin gave up the business to start a family with her partner. Over the next few years, she went from being the first Product Manager for New Global Telecom (NGT), to Product Lead for Hosted PBX, then Advanced Voice at Comcast who acquired Hosted PBX, and finally to CoreDial.

Caitlin spoke about the hurdles she had to face in the workplace and managing a work/life balance. Ruth Bader of the Supreme Court is her female role model because of how she has consistently broken down barriers throughout her career while maintaining a true level of professionalism. Though she's faced immense challenges and a heavy degree of sexism for her role in a previously all-male space, she has a fierce dedication to equality. Caitlin said it reminds her to connect to all those around her, whether it's family or a more professional setting. As Caitlin says, "Be open to new things and stay strong on your life's journey."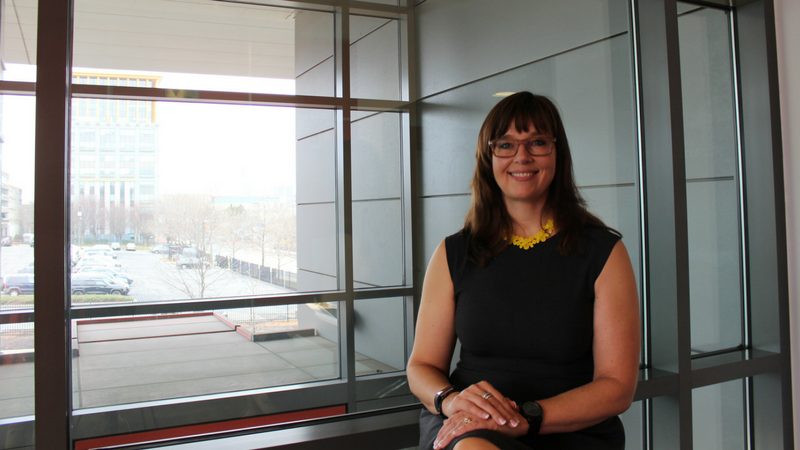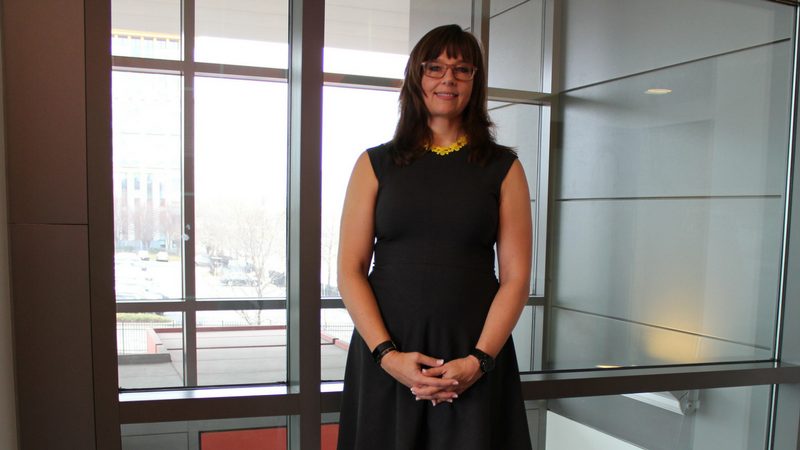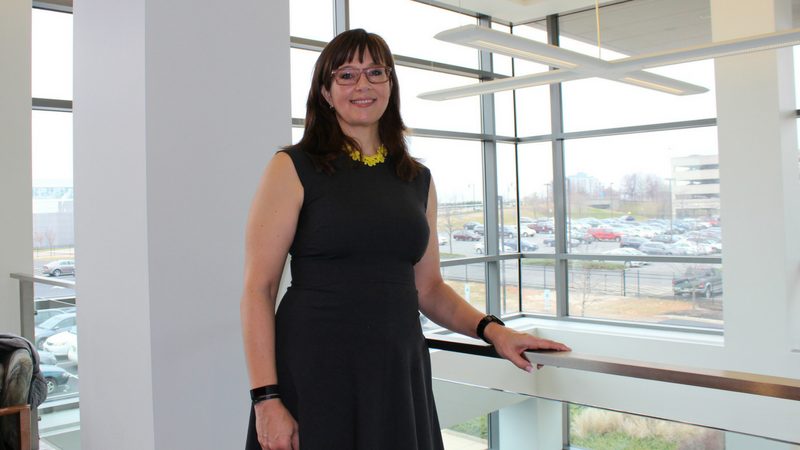 Getting Millennials Involved In Politics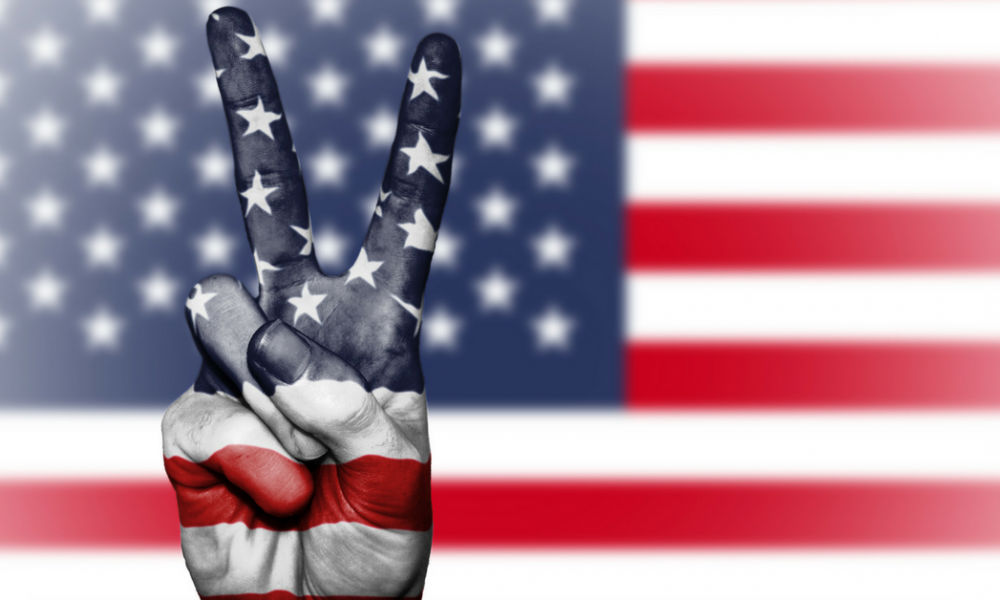 Since our most recent Presidential election, it has been more important than ever for millennials to use their voice in politics. Millennials make up a large portion of the population, and by getting involved, it can create an impact on society. Since The Great Recession, this generation has experienced unique struggles and are rightfully angry. Unemployment was at an all time high and wages fell once it was all over. Millennials are the most educated generation in American history, both in degrees and college graduates. However, what was once a job promised after graduation is no more. Millennials feel the need for a moral rebirth and are getting involved in issues now more than ever.

We got in touch with Bryan Leib, an activist trying to get more millennials involved in politics. Bryan works with nonprofits in Philly and Camden as a mentor for the youth. We asked him about the importance of politics for millennials and ways to get involved.
Why is it important for millennials to be involved in politics?
It's mission critical for millennials to be actively involved and engaged in politics in order to influence public policy and to improve our communities. Local politics that is. I'm a big believer that the best position to influence change is at the local level. I know Presidential politics excites a lot of millennials but honestly, that isn't where we can make an impact.
What is the reason most millennials are not involved in politics?
I think it's because of voter apathy and an overall frustration for the political process. I find that most millennials are frustrated with the status quo, career politicians and they don't think their vote can make a difference. Over the last two years in Philadelphia, we have witnessed a United States Congressman, PA Attorney General, PA State Treasurer, State/City Judges and PA State Representatives convicted of corruption/bribery/racketeering charges. The Philadelphia District Attorney was indicted on +20 federal counts of bribery and fraud. A lot of us are numb to the entire political process because of those reasons and because of the current power structure and lack of accountability. How does a millennial get excited about politics with career politicians like Congresswoman Nancy Pelosi (D) and Senator John McCain (R) at the top of the power structure in their respective parties.  Both in their 70's and have held office for over 30 years. Average age of Member of the U.S. House of Representatives is 57 years and the U.S. Senate is 61 years.

https://www.senate.gov/CRSpubs/c527ba93-dd4a-4ad6-b79d-b1c9865ca076.pdf
What are ways to get millennials involved in politics?
Well, I've always suggested that if one wants to get involved with politics that they should volunteer for a campaign or intern in the office of an elected official. Volunteering for a campaign is a sure fire way to get your feet wet and make a substantial amount of political and community connections. Being involved with a campaign from the ground floor through election day is a pretty good primer for anyone who wants to aspire to run for public office office. Another way to get involved is to start attending local civic and neighborhood association monthly meetings. They are typically open to the public, free and donuts are involved.
How did you get involved in politics?
I've always been involved with civic organizations and nonprofits in Philadelphia and Camden. Public service is in my DNA. I personally believe that politics should be 100% public service. Elected officials should show up to work every day with only one agenda item - how do they improve the community and serve the public at large.  My foray into politics was volunteering in the 2015 Mayoral Race in Philadelphia. I started as a part-time finance intern and within a couple months of proving myself to the candidate and campaign staffers, I was attached to the hip with my Mayoral Candidate as his traveling aide. We went all over the city to build new relationships and talk to community members about the issues that were important to them and their families. Shout out to State Senator Tony Williams - he showed me the ropes, put me on the map and is an amazing public servant. For that, I am eternally grateful.
What would the impact be if more millennials became involved?
Game-changer of epic proportions! We have the opportunity to re-write the entire political landscape as we know it today by 1) Voting and organizing in local elections 2) Supporting our fellow millennials in running for public office. Philadelphia millennials are the largest registered voting bloc in the city with +300,000 registered voters. However, in the 2015 Primary for offices like Mayor and City Council - only 12% of registered millennials went to the polls. I attribute his to voter apathy. To put this in perspective, there are 230,356 registered voters between the ages 35-65 who voted in the 2015 Primary. If millennials increased to a 50% voter turnout in Philadelphia then would make up +40% of the total voting electorate. With percentages like that, we can start changing the political landscape as we know it today. The power to change our future lies in our hands.
Is it difficult to stay up to date with politics?
I don't think so. In today's age of social media, it's not very difficult to stay up to date on what's happening in politics. New media organizations like

Billy Penn

have launched throughout the country focused on keeping our generation informed and engaged. In addition, elected officials are more accessible than ever and if you really want to have a conversation with your elected official, they are probably only a tweet or email away.
What advice would you give to anyone interested in politics?
Start locally by 1) Getting involved in a local campaign or with your local civic association 2) Don't be afraid to run for public office and fight for your community. We can change the political landscape by 2020 by being involved in local politics - I guarantee it! We can make an immediate impact by voting and running for public office at all levels - Congress, Mayor, State House, City Council and City Commissioners. Sky is the limit.