A Day In The Life Of A New York City Super-Connector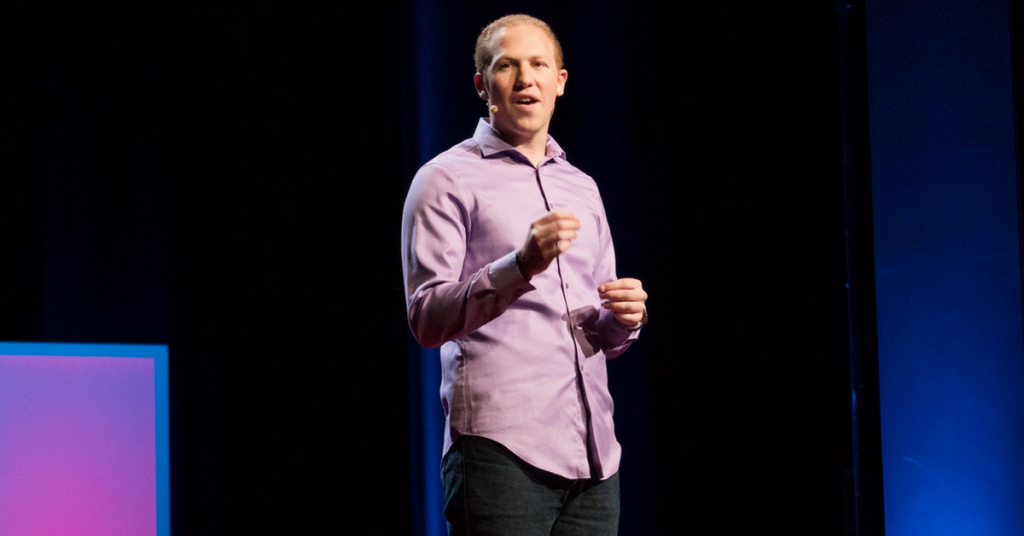 Ever wondered what it is like to meet your favorite social media superstars or interview your favorite startup founders? What if you could meet almost anyone you wanted and spend hours learning about their ideas, business-building strategies, and life stories? We caught up with entrepreneur, TED speaker, and award-winning author Jared Kleinert last year as he was interviewing contributors for his new book 3 Billion Under 30 and asked him to document "a day in the life" in order to learn firsthand how he's been able to become USA Today's "Most Connected Millennial" and "The Most Connected 'Kid' You Don't Know (But Probably Should)" according to Inc. We see our favorite personalities on YouTube or Instagram, or obsess over new startups and try to meet them for coffee, but to no avail. Sure, it would be cool to get a selfie with these people or include them in your snap story, but what if you could make friends and do business with them? Jared has, and by following him, we can learn to do the same ourselves.
[Enter Jared Kleinert]
At 10 a.m., I walk up to the Hyatt on 45th street and meet Jason Liebman, of the producers of my new web series, Stories From The 3 Billion Under 30 (whose co-producer is Roberto Blake, a well-known creative entrepreneur and social media influencer). We are here to interview Furious Pete, a YouTuber who has over 5 million subscribers as well as an entrepreneur, sponsored bodybuilder, competitive eater, world record holder in multiple categories, author, TV show host, and cancer survivor. We go up to the 20th floor and enter Pete's hotel room, chatting with his fiance Melissa who is about to (bravely) take on Times Square in search of coffee while we record two interviews – one to include Pete in my next book and one to include him in the web show.
The day hasn't even started yet and I'm already humbled. After this, we have interviews with a VC-backed startup founder, co-founder of a non-profit impacting over 50,000 high school students across seven cities, one of the most connected individuals in the business world who runs an event series that is harder to get into than Harvard, the head of a media company with millions of social media followers and tens of millions of monthly unique views on their website each year, and dinner with a good friend and well-known Instagram influencer making over $50,000 monthly from her "side hustle".
Back to Furious Pete, we spend the next ninety minutes reflecting on his story – from overcoming anorexia when he was younger to his work, lifestyle, and even the German TV show he hosts despite only speaking English and coming from Polish descent. We laugh over my eggs-and-pancakes-themed socks and exchange a furious fist bump in between interviews. All it took to get access to this social media influencer was an introduction from a mutual friend and a ten minute phone call beforehand. Now, we were becoming friends in the moment and finding new ways to help one another. He even pulled out his camera as we walked out and caught footage for his vlogs, which as a stand-alone YouTube channel has over 500,000+ subscribers. I'm just happy I shaved this morning.
In the subway back to my office in the Financial District, I send a 30 second video message to happiness researcher and Snapchat influencer Virginia Salas Kastilio, who I've already interviewed for the web series and chronicled for 3 Billion Under 30. We met at SXSW while wearing banana costumes and leading the world-record-breaking attempt for most dancing fruit in one place (or something like that). It's her birthday today, and I make it a point to call people or send a personal message of admiration as much as possible in a world where everyone else resorts to impersonal posts on Facebook. I record and send the video right as we enter the Q train heading downtown and before I lose wi-fi for the next twenty minutes.
Waiting on the 17th floor of Wework as we walk in is Layla Tabatabaie, lawyer-turned-startup founder who is working on three completely different projects right now. She has her investor-backed startup BarterSugar which helps companies trade professional services with one another, TaleMonster, which is still in beta and aims to assist content creators in sharing works of fiction with readers who can "choose their own adventure" and change what they read in real time based on different jump-off points in the story, and Drinking Press which is a podcast covering history and culture through different drinks of choice (so far, they've recorded episodes while drinking whiskey, picklebacks, and Soju, a Korean spirit which is currently one of the most popular drinks in the world).
We need to be finished with our interview at 1 p.m. in order to travel back uptown to interview Kanya Balakrishna, the co-founder of The Future Project who was introduced to me by a professor and researcher at the University of Pennsylvania. He, like global bestselling author Tony Wagner, Sir Ken Robinson, Cleveland Cavs owner and billionaire Dan Gilbert, Alicia Keys, Deepak Chopra, and others support this nonprofit, which works with over 50,000 students in schools nationwide to help them identify projects they can work on to help them see a brighter future, and so I'm really excited to interview her both for the book and for the web series we've been shooting all day (we record episodes in batches, typically each Thursday).
We wrap up, share big hugs with Layla, and grab protein bars from the market downstairs. Considering my newest marketing consulting client is Ample, a 500 Startups company that raised $70,000 on Indiegogo in its first two day and went on to raise over $367,000 in one month for its "meal-in-a-bottle" solution to help people gain optimal nutrition in a rush, I'm already feeling guilty, but alas, the show must go on and we are otherwise going to be late for yet another subway ride.  
About a half hour later, we walk into The Future Project offices. Apparently, yesterday was Kanya's birthday, and so there are signs and pictures of her all over the office with words of admiration from her team and program alum. We're a few minutes late, and squeezed in a 3:30 p.m. meeting after this, so we only have about forty-five minutes to do two interviews and learn how The Future Project has corralled so much support in such little time.
As we head down the elevator, I check my email to see that New York Times bestselling author Dave Kerpen has just published an article about me saying that I'm "The Most Connected Kid You Don't Know Yet (But Probably Should)" and sharing my "5 Strategies For Quickly Building An Influential Network", which are the reasons to why I've been running around the city meeting all these incredible people today.
I quickly post the article to Facebook, shout out all the mentors and friends I mentioned in the interview, and retweet some of the comments readers have already shared online. Apparently, my next interviewee Jayson Gaignard has already seen the post and commented on my Facebook status, so the pressure is on!
We enter another hotel near where we had our first interview this morning (why is everyone staying near Times Square?) and see Jayson in the fourth floor lobby. Jayson Gaignard is the founder of Mastermind Talks, one of the most exclusive events each year that hosts thought leaders like Tim Ferriss, Dave Asprey, Gary Vaynerchuk, Lewis Howes, Marie Forleo, and is harder to get into than Harvard with a less than 1% acceptance rate for the thousands of entrepreneurs attempting to get into Jayson's events.
Much to my surprise, I learn that Jayson is still only 30 (turning 31 next week) and so I offer to include him in my next book, prompting us to dive into two interviews and spend the next hour-plus chatting about how to build super-powered networks. I'm geeking out and am again humbled – Jayson is where I want to be in a decade, running a seven-figure business with a network that influences millions in industries ranging from tech to internet marketing and publishing. This article may as well be a day in his life, but I digress.
We are running over our hour time allotment because we are having fun and sharing so much practical advice with our eventual audiences, and he has a meeting with none other than investor and author James Altucher right after we wrap up.
Ten minutes later, I'm meeting James for the first time (I've been a big fan of his work for over a year, and even gave his book Choose Yourself to my mom) and giving my goodbyes to Jayson, a new friend, book contributor, and web show interviewee all wrapped into one.
5:30 pm is when I finally stumble into my office again. The crowd has cleared on this Thursday night and I'm left relatively alone to choose a conference room in which to set up for my next interview, which isn't until 8:00 pm and is over Skype.
In the meantime I reach out to potential contributors for 3 Billion Under 30, the follow-up to my first book 2 Billion Under 20 which was voted the #1 Entrepreneurship Book of 2015. So far, everyone from entrepreneurs running 7, 8, and 9 figure businesses to pro athletes, Guinness World Record holders, venture capitalists, industry-leading designers, corporate intrapreneurs, and others have sent me their stories so I can share them with the world and encourage our generation to act on their passions in life and unite in solving the world's most pressing problems. Zappos CEO Tony Hsieh called my last book, "a challenge to young people across the globe," and I'm increasingly getting more excited about 3 Billion Under 30 because it is shaping up to be the blueprint to accepting such a challenge.
Soon 8:00 p.m. rolls around and Joel Brown from Addicted2Success.com hops on the line. In a few short years, Joel has grown his media company to social media accounts that collectively have millions of followers and an annual unique visitor count of over 50 million. I used to write for his outlet, and now get to hear his most recent story to be shared in my book about struggling with TSA to re-enter the country after temporarily leaving the U.S. to head to Mexico for a friend's bachelor party (he's here on a six month visa from Australia). I'm glued to the screen as he shares the experience and how we was kept in a deportation chamber for twelve hours because the officers didn't understand how he makes money online.
40 minutes we wrap up, wave goodbye via video chat, and I walk out to the shared area in our office to see Alex Wolf, a good friend, Instagram influencer, and entrepreneur who is here to grab dinner with me on Stone Street, the famous restaurant strip near Wall Street that fortunately happens to be right behind the building. Alex has grown various Instagram accounts totalling over 260,000 followers and has a business generating over $30,000 monthly that she doesn't even run anymore (she has since hired a CEO to run the brand BossBabe she became famous for in order to grow a stronger personal brand). Earlier this week she was named one of Fast Company's "Most Creative People" in business, and so just as I have been all day, I'm just happy to be here. We wrap up at around 10:30 pm and I head back to my office to send out my free daily "Millennial To Watch" newsletter (where I cover impressive peers of mine from all different backgrounds and industries) before heading back to Brooklyn and calling it a night.
Not every day of mine ends up like this, but I've set up projects like 2 Billion Under 20 and 3 Billion Under 30 that force me to meet interesting, exceptional talents given that all my work revolves around identifying, befriending, and connecting top-performing Millennials so I can help educate companies about how to best engage our generations and educate the public about why young people hold more power today than ever before.
I share this not to impress you, but to impress upon you that you too can create these connections and build a network that wants you to be successful and values your unique input. If I can build a 100% self-made network like this in less than five years, imagine what you can do if you take the time to develop a career around providing others with as much exposure, support, and rewards for their work as possible.
Help others by bringing awareness to their work and the stories they have to share, and they will certainly help you in return.
The Shift Towards Banking-As-A-Service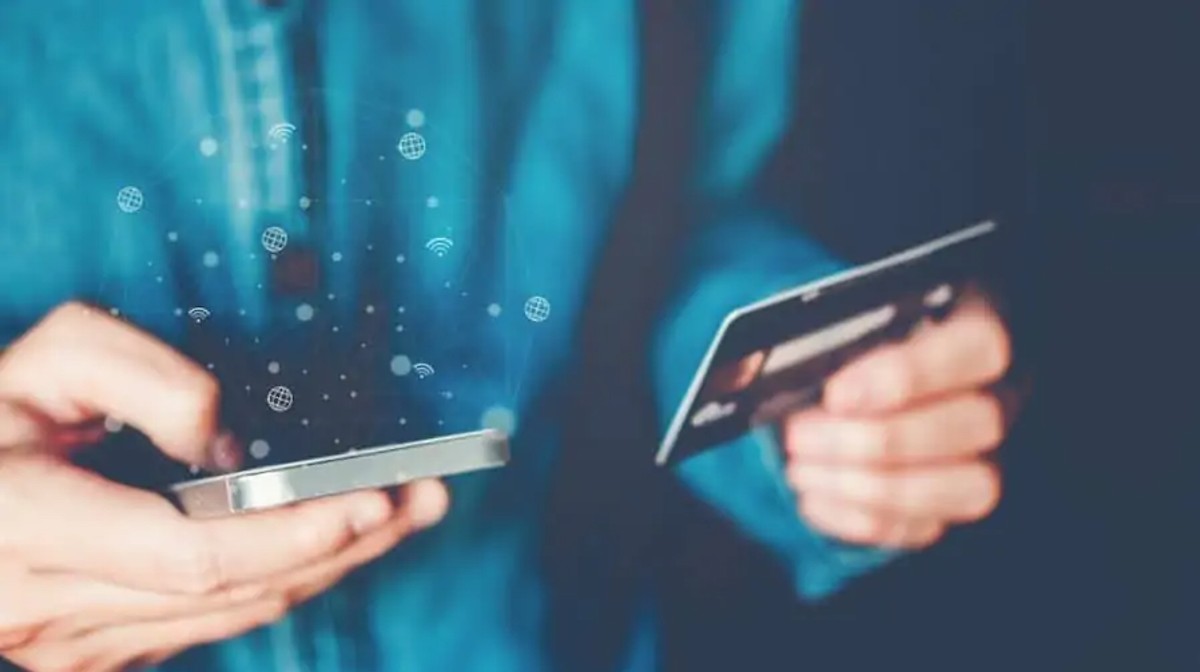 The changing times and the pandemic have created a significant shift in how we bank. In addition, our expectations from banks have also differed through the years. The digitalization of the financial services industry has furthered the plan to get free access to banking data. This is in connection with the Open Banking initiative and the dramatic rise of fintech companies and neo-banks.
The market space that the traditional banks once dominated has now given new players the opportunities to compete alongside them. Indeed, the commoditization of bank services has inevitably begun.
A void to connect banks and these new players has been filled in the form of banking-as-as-service (or BaaS for short) providers. It's only logical that a service such as this emerges. It's the order next in line to streamline the customer experience and provide products that are built to engage the modern world.
What exactly is banking-as-as-service?
The easiest way to explain what banking-as-as-service is is through a few examples, these are:
Bank accounts
Lending systems
Credit card payments
The digital world is changing the relationships of brands and businesses with their customers. It is rapidly shifting and improving that even non-bank companies have already integrated financial services to their customers. Established companies such as Walmart, Apple, Uber, or Amazon have already been doing this to add value to their products and services.
Why businesses should take the banking-as-as-service opportunity
To those in the know, banking technology is a complex matter. Developing it from the ground up can be laborious and expensive. Add to that the challenge of getting a bank license which turns off those trying to get in that niche. What banking-as-as-service does is to connect businesses with banks that take care of the requirements and provide the technology they need to provide financial services through a slew of digital channels.
This process will make banking services more engaging and less transactional. Businesses can now integrate services throughout the buying journey without redirecting them to a different platform. This means customers will no longer do the rigamarole of going from one channel to another. They will get what they need when and where they need it.
And statistics show that it is working. Buy Now, Pay Later (BNPL) services are steadily climbing at a rate of 39% per year for approximately 10 million Britons making their online purchases. 
What now for traditional banks?
Since traditional banks have little appetite for risks, they weren't built to handle the demands for embedded finance. BaaS companies make it faster and easier for fintechs and other companies to increase their offerings by embedding digital banking services directly into the purchase. Instead of seeing this as competition, traditional banks should collaborate with BaaS to benefit from this embedding.
What can Banking-as-a-service do?
With the help of banking-as-a-service, new players in the finance industry will have the capability of targeting niche communities and coming up with slimmer product sets. Also, the solutions that BaaS offers can give valuable insights to businesses on how they can improve their products or services. They will have the much-needed data to learn about industry trends, saving and spending behaviors, and general engagement with their offerings.
All these means that businesses can have more information on how they can improve the overall customer experience. This also means companies can deliver products and services that are more targeted towards the right customers. The possibilities that banking-as-a-service offers are endless in terms of innovation in the banking and financial services market.
Playrcart Gives You What You Want – Immediately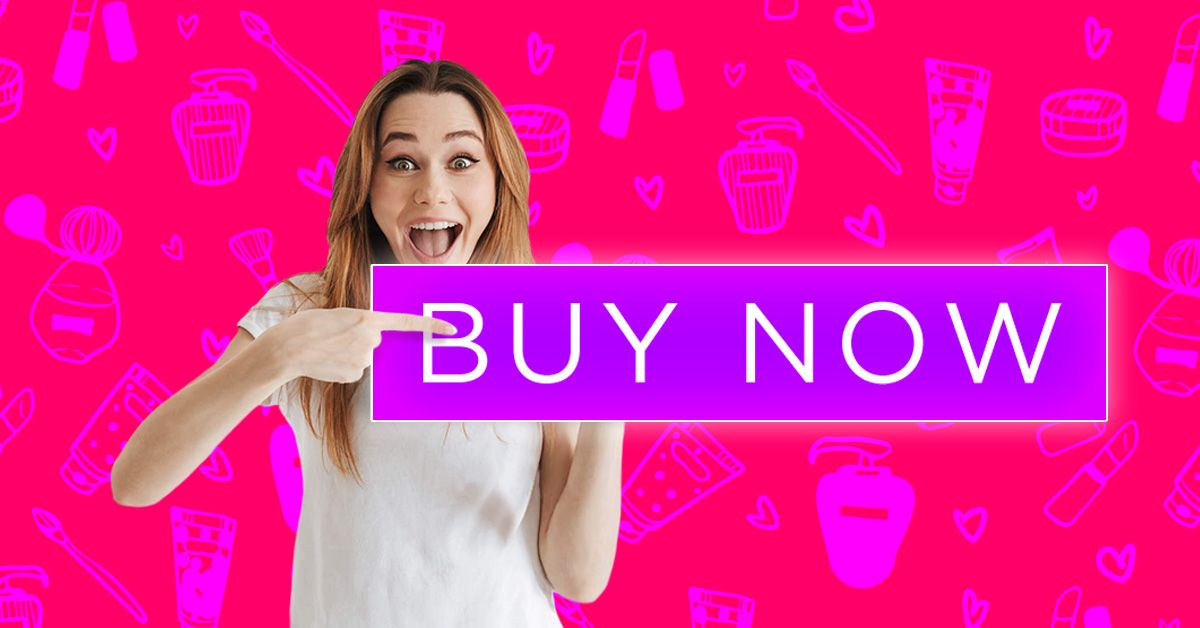 We've all watched ads and immediately thought, "I want that. Right now." Some of us wish we could jump right into the TV and into that sexy Ford F-Series quicker than we can have a second thought. But how many of us have gone to make a purchase only to be discouraged by the needlessly complicated payment process? "Too many," says UK-based startup Playrcart.
"We believe this is the future of advertising."
Founder Glen Dormieux, along with CTO, Richard Mason, created Playrcart born of that very frustration.
"What we're seeing right now is fairly traditional – they're doing the same thing time and time again."
Currently, when viewing an ad, you have to go through several pages in order to complete a purchase. How many sales are lost in that time-consuming process? "Too many!" say business owners in a Mr. Krabs-esque demeanor.
How Does Playrcart Work?
Playrcart has designed its platform to convert digital assets into instant transactions within the ad itself. How is that possible? Technology, stupid.
"You can actually make the transaction go directly within the asset itself. So you engage with the ads, you interact with the purchase within the ad without ever leaving that same piece of content."
"It effectively dilutes numerous clicks that you normally have to navigate through. The average of reduction clicks is about 75 percent."
With Playrcart, you can watch the trailer for a new Spider-man movie and buy tickets before it's even completed. You can schedule a test drive in the Ford F-Series as you're watching a professional drive it on a closed course.
Consumers will now have the option to purchase something when their emotional response to an ad is at its peak. You can see an ad for a major event and as you're riding that emotional wave you click and purchase tickets. As the ad concludes, you can emotionally conclude with it – satisfied.
You can see Playrcart's technology in action here. 
Playrcart is capitalizing on our instant gratification society, and they're doing it with modesty and innovative advances in technology.

"We want to hit them instantly while you've got their attention."
Crazy Things That Happened in 2021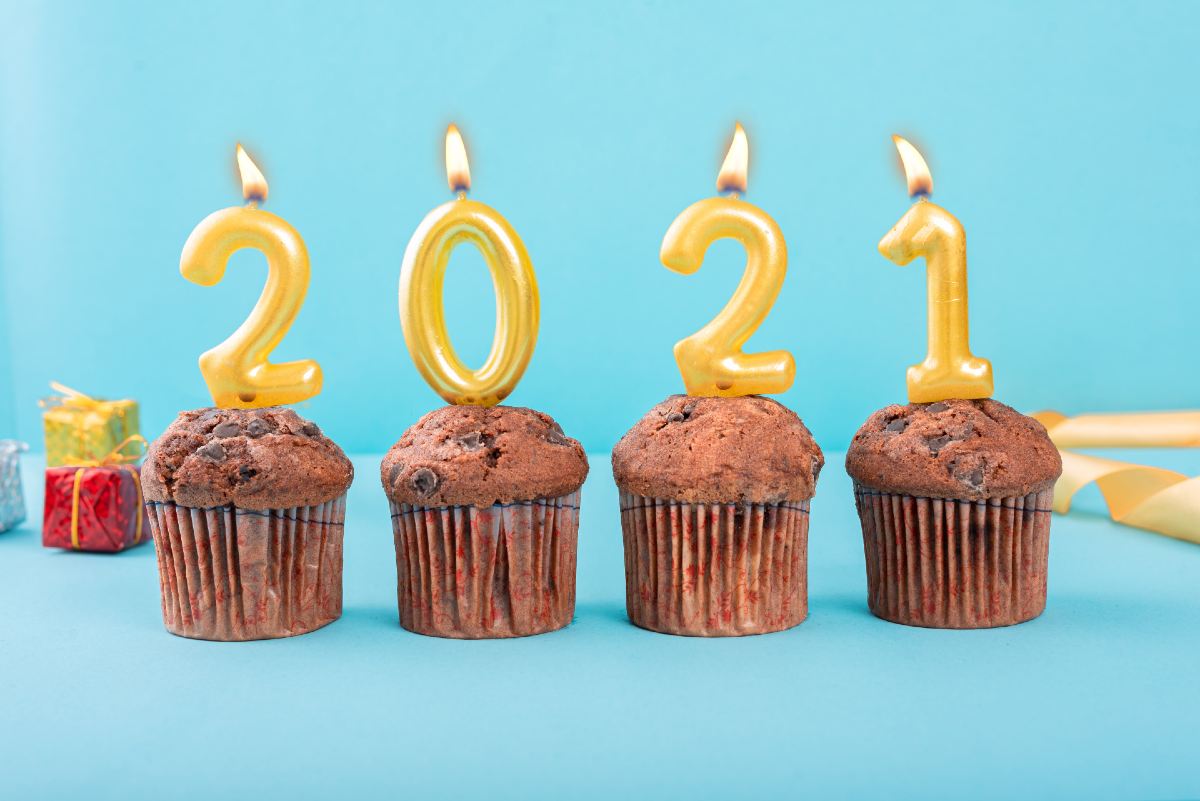 Although 2021 would probably go down in history as one of the craziest years in recent times, 2021 is looking like it's catching up. Here are a few of the crazy things that happened this year:
Capitol Hill Riot (January)
Early January saw a massive riot happen at the US Capitol. Former President Trump was charged with incitement in his impeachment trial in the Senate. This resulted in a mob that was pro-Trump, breaking into the building. This forced members of Congress to evacuate and left five dead.
Battle of the Billionaires (January)
Elon Musk has surpassed Jeff Bezos to become the richest man in the world. This, thanks to the increase in Tesla's share price giving him a net worth of more than $185 billion. Bezos was the holder of this title but went down with his $184 billion worth.
Trump Impeachment (January)
A call for Former President Trump's impeachment happened twice this year. Some Democrats and members of the progressive group, The Squad, called for his impeachment. This, after his supporters stormed the US Capitol.
Frigid Weather in Texas (February)
Brutal winter storms ravaged Texas for more than seven days. It caused unprecedented devastation that claimed the lives of at least 26 people.
The Grammys Breaking Records (March)
Records were broken in this year's Grammys, with Beyonce winning more awards than any in the award-giving body's history. Along with Megan Thee Stallion, they became the first female artists to win best rap performance, breaking records. BTS also made Grammy history by being the first foreign act to perform solo and the first KPop group to be nominated.
The Free Britney Movement (April)
Pop icon Britney Spears has been under a conservatorship by her father since 2008. In April this year, the hashtag #freebritney gained traction as fans cried for the singer to be free from the legal binding.
The Friends Reunion (May)
Not really a follow-up to the lives of the Friends character, but a reunion in which the main cast members reminisced about the good ol' times. The fans were treated to a recreation of the set along with some table reads from scenes that were rehashed. 
Bitcoin Price Plunge (May)
After hitting a record high of $64,829 in mid-April, Bitcoin prices plunged to around $30,000 at one point. All this is in connection with Elon Musk's Tesla's suspension of purchase with the cryptocurrency, citing environmental concerns over the mining process.
The End for Keeping Up With The Kardashians (June)
The month of June saw the end of the reality TV show, Keeping Up With the Kardashians. After 20 seasons on the air, the show ends with a two-part reunion special. However, this isn't the end for the Kardashians-Jenner, as they will star anew in a Hulu reality series later this year.
On another note, the year also saw the divorce of Kim Kardashian and Kanye West after six years of marriage.
All Eyes on Simone Biles (July)
The 2020 Tokyo Olympics was held in 2021 due to the pandemic. And on this one, all eyes were on Simone Biles as she has proven that she's not superhuman after all. The celebrated gymnast withdrew from the team gymnastics finals citing the "twisties" and her efforts to focus on her mental health.
Facebook Name Change (October)
From Facebook to Meta, the rebranding was announced in October in an attempt to own the metaverse. The company says that the new name is reflective of their ambitions that go beyond being a social media platform. CEO Mark Zuckerberg considers the move as a nod to the metaverse, the concept of a three-dimensional version of the internet.