Know These Logo Statistics and Facts to Grow Your Business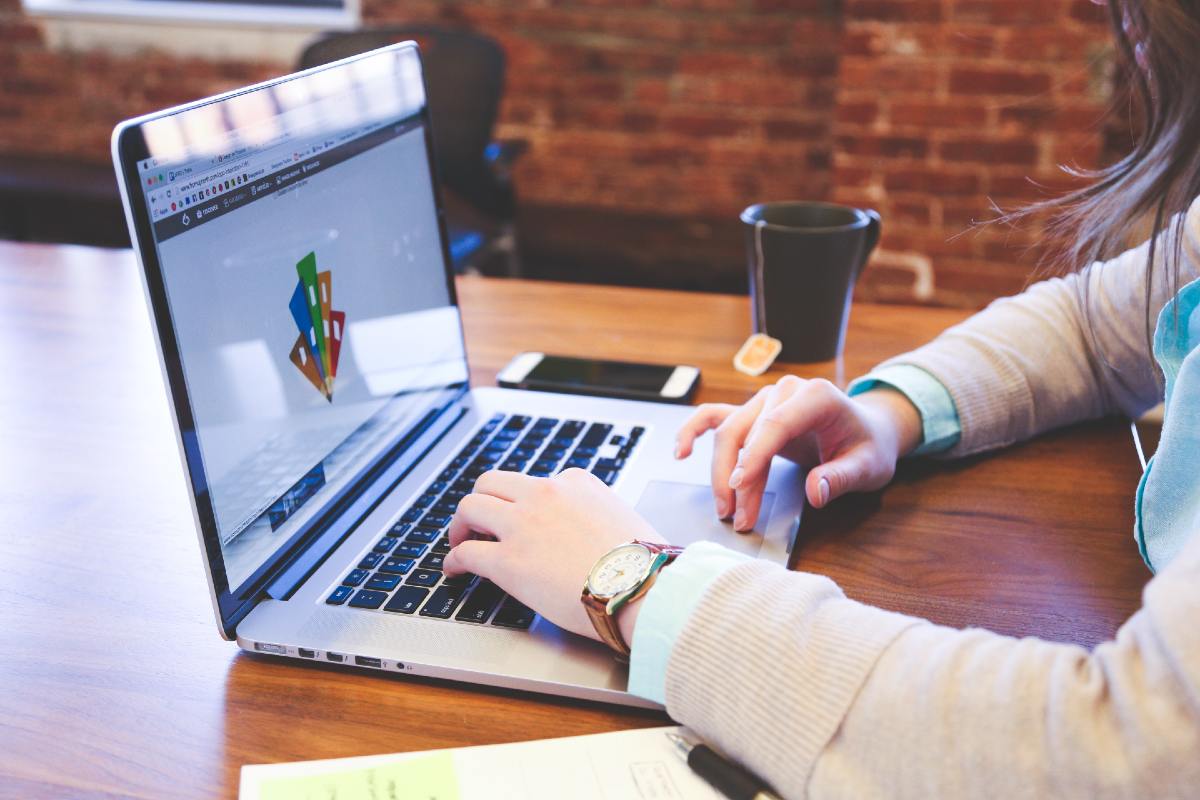 We cannot emphasize enough how important it is to build a solid logo whether you have a small business or an existing empire. If it isn't critical for the company, then why do you think big names spent a lot on their logos and for a redesign? If you are still convinced, then learning these logo statistics could change your mind. Let's evaluate how much weight a good logo can contribute to your overall business.
Brand Recognition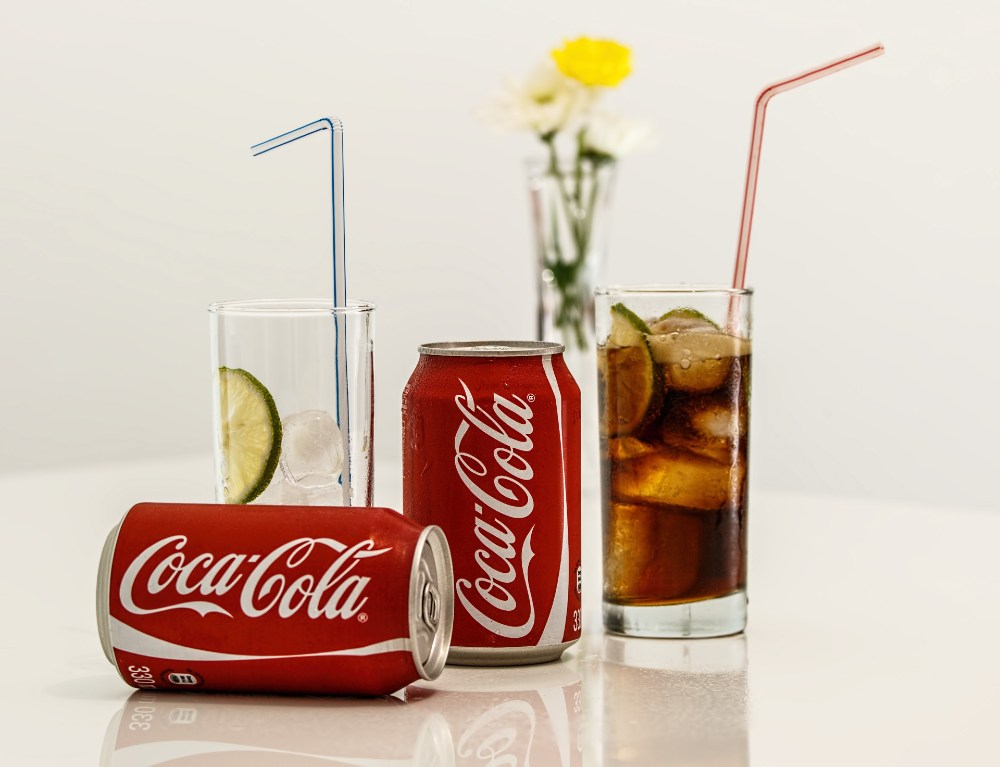 Did you know that 90% of the population can recognize the iconic Coca-Cola logo? Apart from being a huge and long-standing brand, they were able to use the classic red color and the Spencerian script to their advantage. Even if they tweak their logos over the years, they maintained their signature design elements, making it easier for people to identify the brand.
What does this mean for your logo?
There's nothing wrong with redesigning your logo, most especially if you want to make it relevant and timely. But as much as possible, keep your prominent design elements. Otherwise, the market might be confused.
Cost of Logos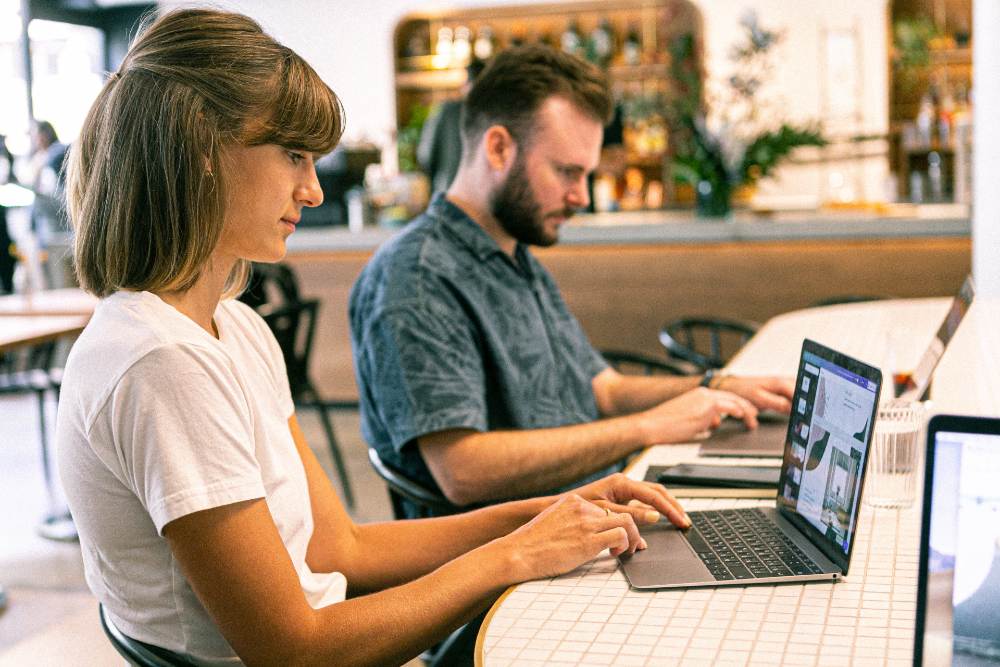 Most people undervalue the work needed to create a compelling logo. Sure, you can get affordable ones online. But the question is, will it represent your brand's vision and mission?
This is precisely the reason why you need to hire a professional graphic designer. They don't just create logos based on visual appeal. There is science behind every stroke and color.
To date, only 14% of small businesses are willing to spend more than $1000 for their company logo. That's not entirely bad news. However, this shows the need for more business owners to understand that logo is an investment.
But let's make it clear. Paying a huge fee isn't a guarantee that you will have a good business logo. It still depends on the skills of your designer and how clearly you provided the instructions. Take note that some of the biggest brands like Google and Nike started with cheap and even free logos. So you cannot base the effectiveness of your logo on its cost.
Graphic Designers for Logos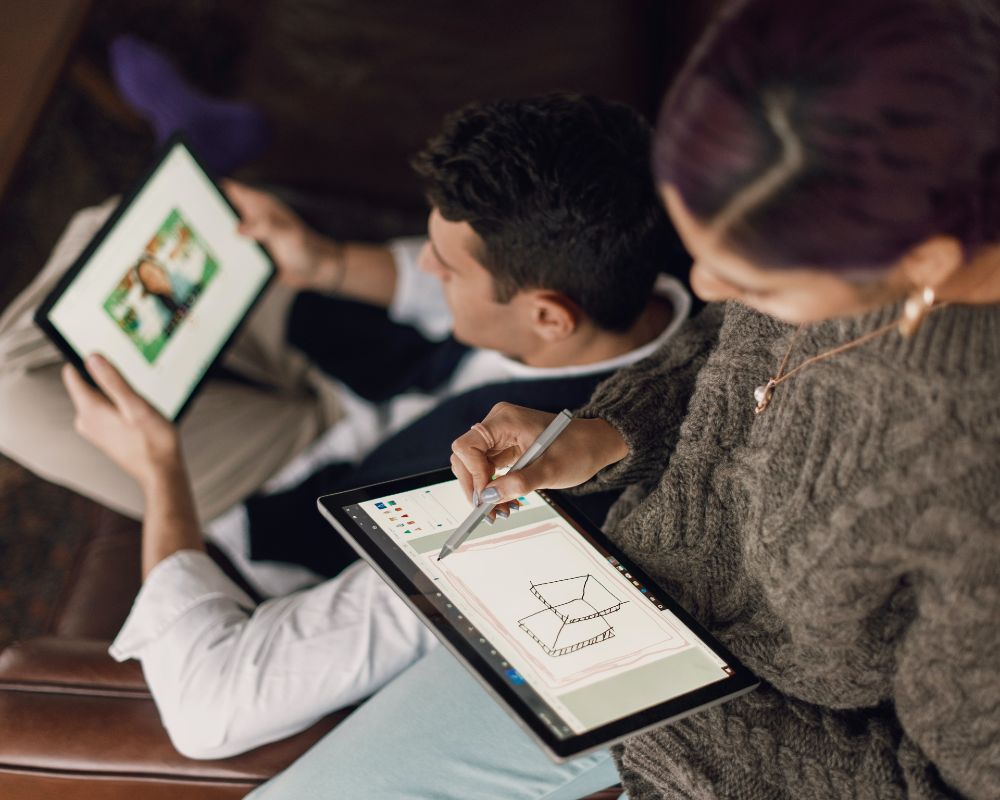 Since there are more than 500,000 freelance graphic designers online, the prices of logos can be extremely low. This is due to the high competition. Yet again, among the 500,000 designers, only a few can deliver superior output.
To be honest, looking for the perfect one can be tedious and time-consuming. We would encourage you to work with on-demand graphic design services as they have already selected the best graphic designers for your logo. Take a look at Penji's business model, where you only pay a fixed fee every month for unlimited graphic design requests. This includes your logo.
Colors in Your Logo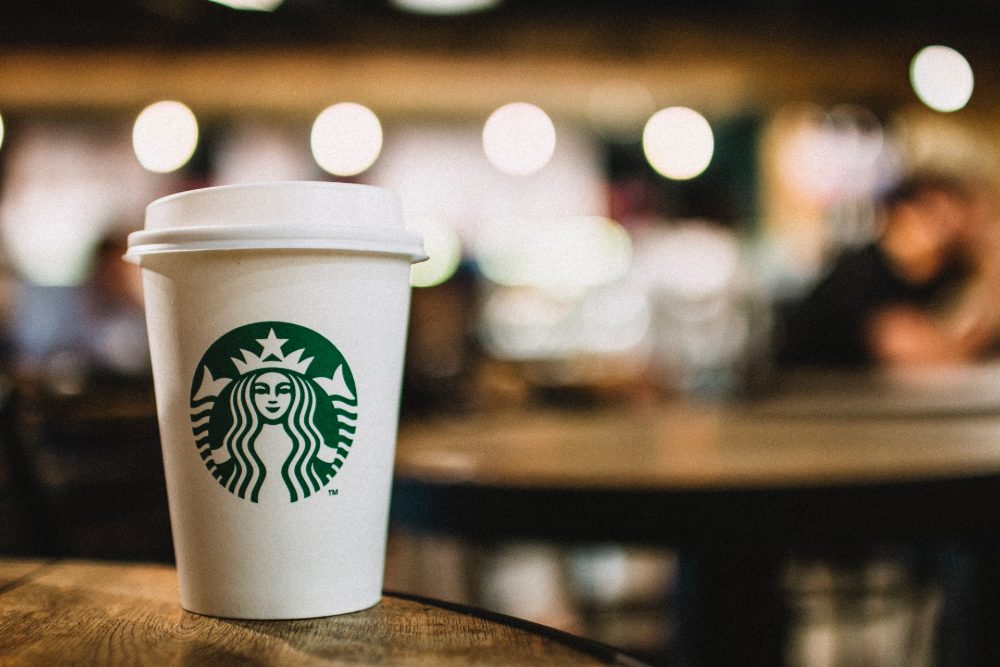 At first, you might get too excited to design your logo. You would probably ask your designers to go all out and crazy in terms of colors. But remember that the most effective logos only contain one or two colors. This can be seen from 76% of the leading brands. Looking at the data, they clearly have something in common. And as a startup and medium-sized business, it wouldn't hurt if you follow their lead.
In addition, the choice of color is important too. Let's use Starbucks as an example. They use green to symbolize mother earth and universal love. Lo and beyond, it has become a universal drink. This is where color psychology takes place.
Now, you might want to use gradient, but the fact is, only 34 companies in the Fortune 500 use the style. It might be too risky to follow that path.
Symmetrical vs Asymmetrical Designs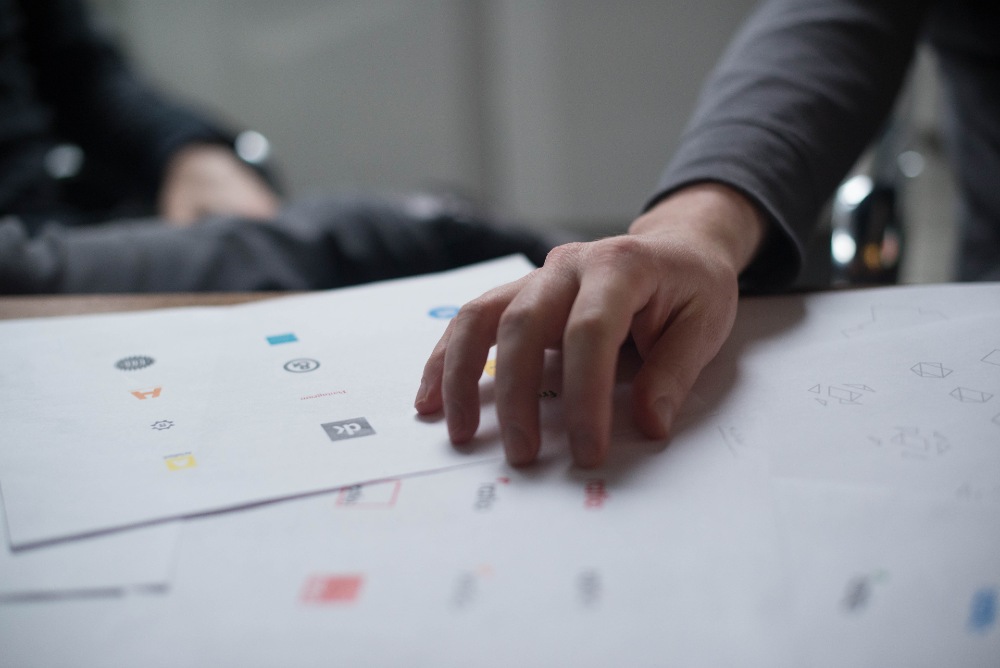 According to studies, people perceive asymmetrical logos as an exciting brand. You can see that transition when Burger King changed their logo. If you are about to build one, you might want to stay away from the plain font view and tilt your text, if possible.
Using Hidden Messages on Logos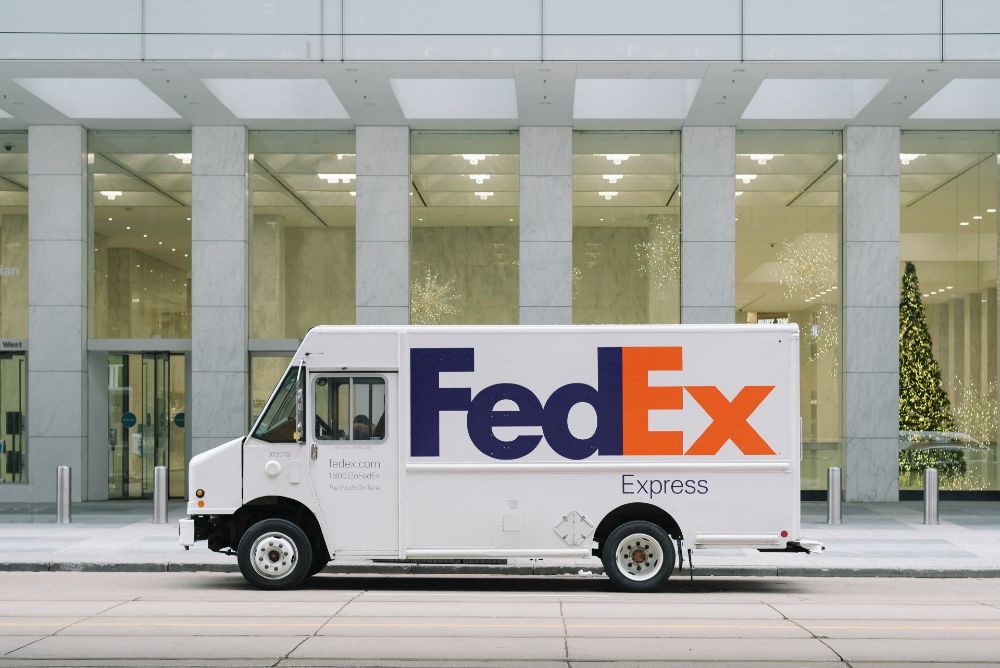 Many logos have hidden messages. This includes Baskin Robbins, FedEx, and Tostitos. There are two major reasons for doing it. One, this sends a subliminal message to your audience. Another is that it pays tribute to your company's legacy. Either way, people love solving hidden messages. 
Animated Logo Designs are on the Rise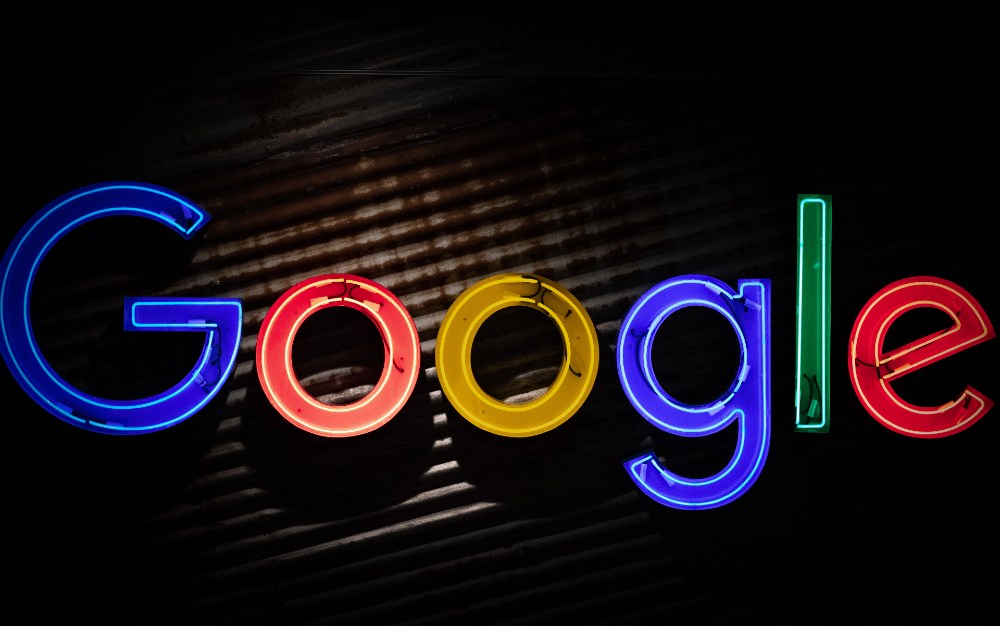 Since many people have their own gadgets, animating a brand's logo seems to be the trend. Just take for example, Google and Netflix. But this takes a different level of expertise. Too much animation can also be a distraction, so you have to use this technique with caution.
Just a quick trivia. This isn't a new style. Remember MGM Studios' classic lion? Yet again, it is only recently that companies took the approach.
When to Rebrand Your Logo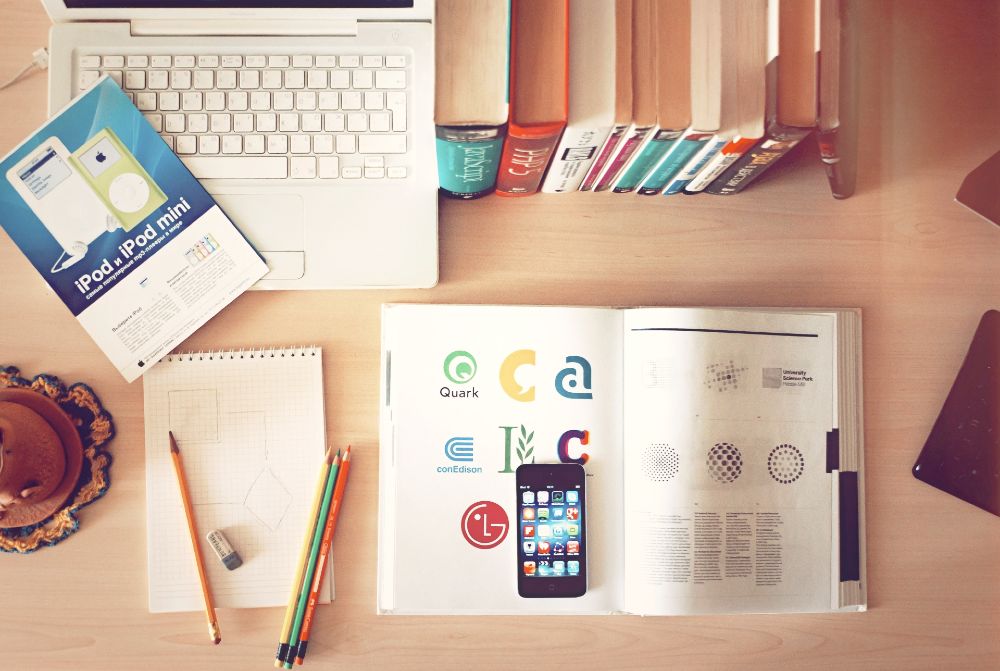 We've already mentioned the possibility of rebranding. But take note that you shouldn't change your logo just because you feel like it. There should be a strong reason why you would alter the design elements. You need to make sure that corresponding marketing will take place to reintroduce your logo to the market. Here are a few reasons why you might need to rebrand your logo.
There's a change in leadership
Business expansion or mergers
Outdated logo design
Recovery from a controversy
You have to be careful when you are about to redesign your logo. According to logo statistics, those who are highly committed to your brand will take the change negatively compared to those who are not highly engaged. This means you have to watch out for your loyal pool of customers when you plan to change your logo.
Cost of a Poor Logo Design on Your Business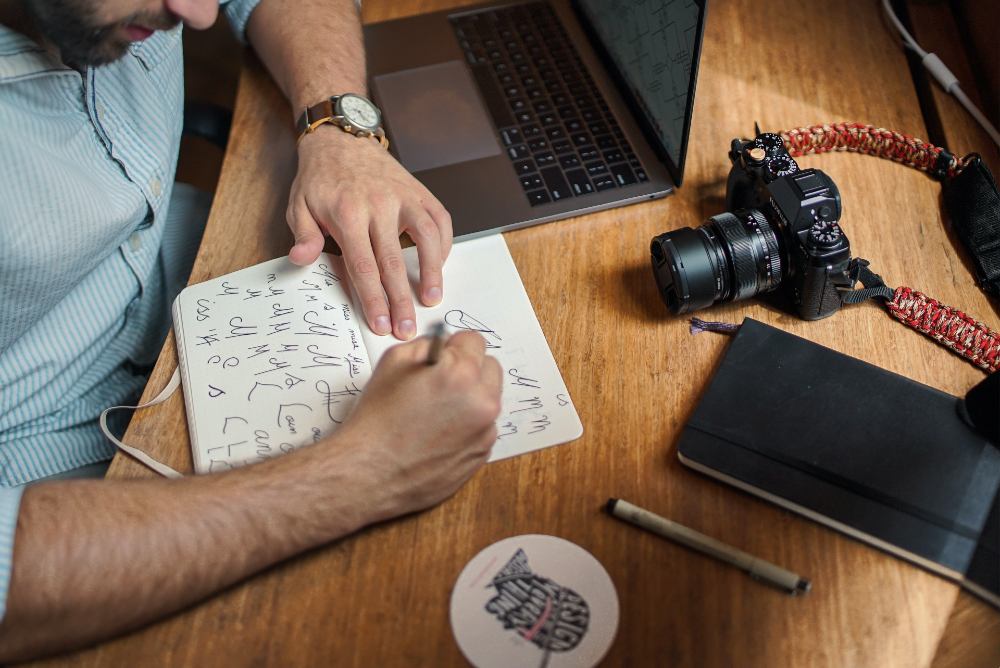 In case you are still not convinced about the role of logos in your business, this data might change your perspective.
Companies with poor logo design and mediocre branding spend 10% more on salaries.
Isn't that counterproductive and impractical?
Conclusion
Learning these logo statistics could help you brainstorm a design that will work best for your company. We also want to enlighten you on how important it is to choose the right graphic designer. If you are to start your logo design project, go back to knowing more about logo statistics and use it as a reference. 
Top 10 Ted Talk Presentations Using Engaging Visuals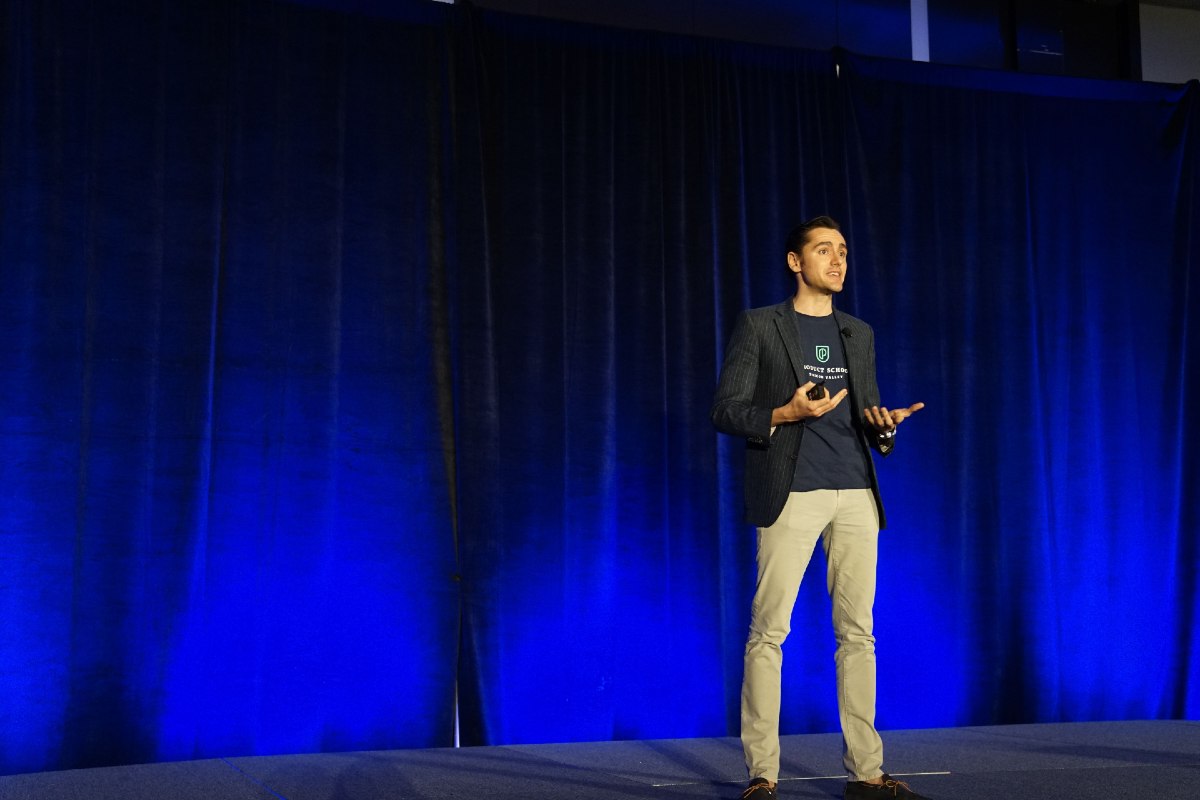 Are you wondering how to make use of visual graphics for your presentations? Here are the top ten Ted Talk presentations to inspire you: 
#1 The Beauty of Data Visualization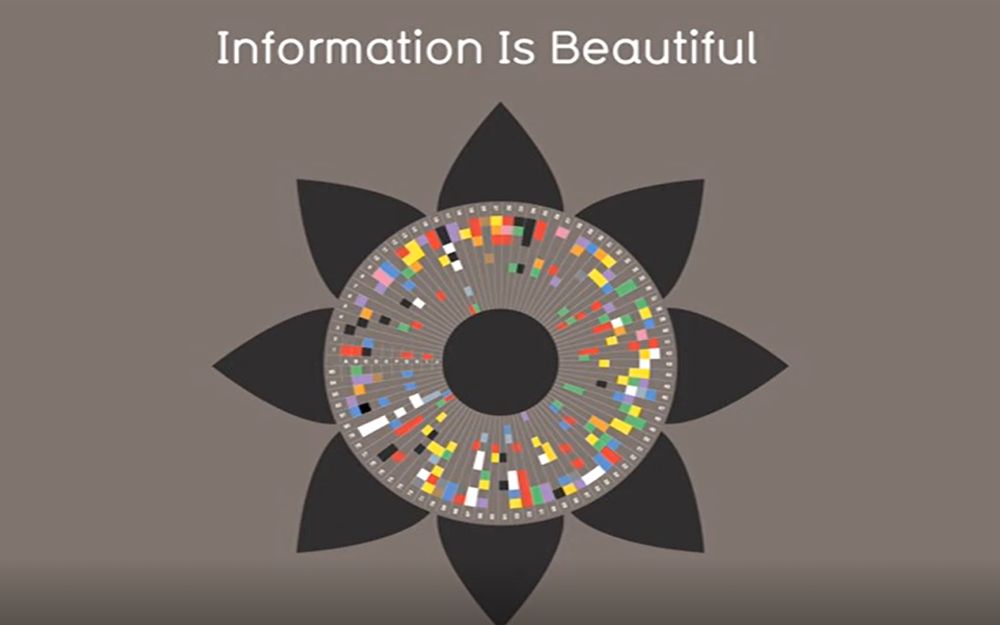 If your job description includes presenting data, facts, or statistics, you need to check out David McCandless's Ted Talk presentation. It's best to strategize how your data appears in your presentation without giving audiences an informational overload. According to David, information is supposed to be beautiful. If you want to convey that sentiment to your audience, you need to choose how you visualize your data.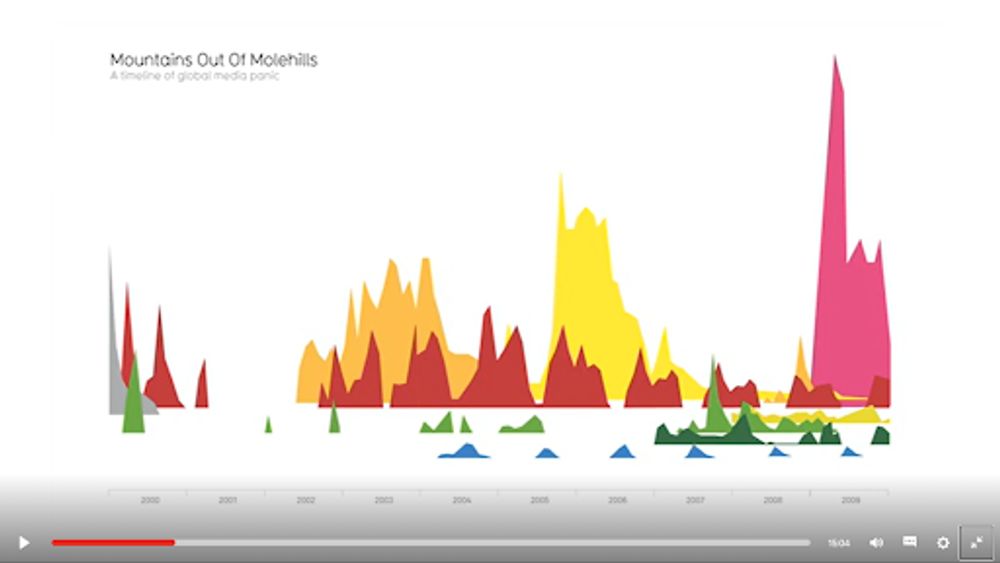 So, to visualize a vast amount of data into one stunning visual for your presentation, you need to keep in mind the following:
Clean
Sharp details
Easy to read
Besides the requirements mentioned above, you need to keep your colors, fonts, and design cohesive. Make sure that each slide is easy to digest at a glance. It's crucial to portray data into simple figures instead of overcomplicating it.
#2 A Darwinian Theory of Beauty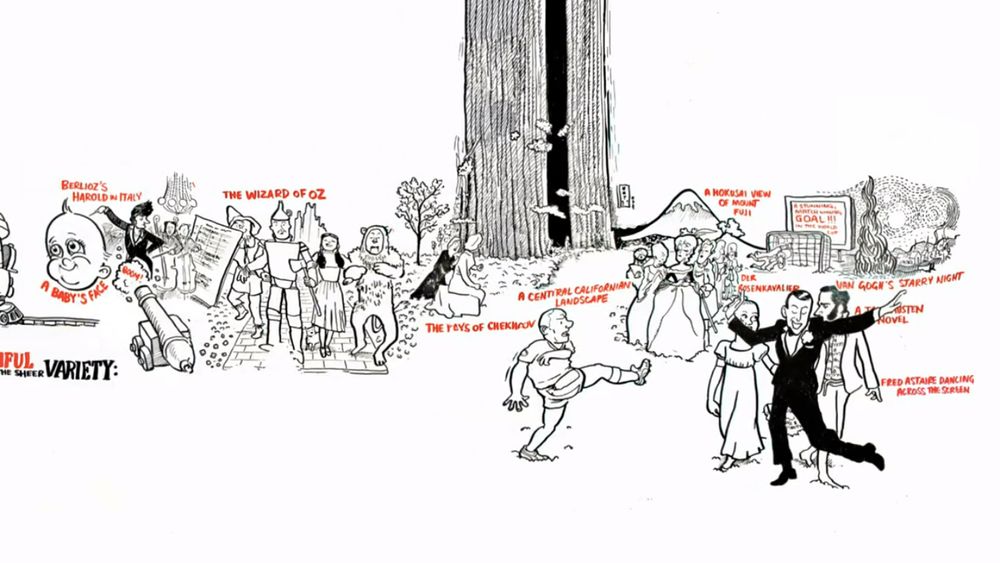 Throughout philosophy, professor Denis Dutton's talk presented beautiful visuals sets of live drawings that follow his words. It's essential to note that Dutton took his viewers on a visual journey as the illustration feels alive.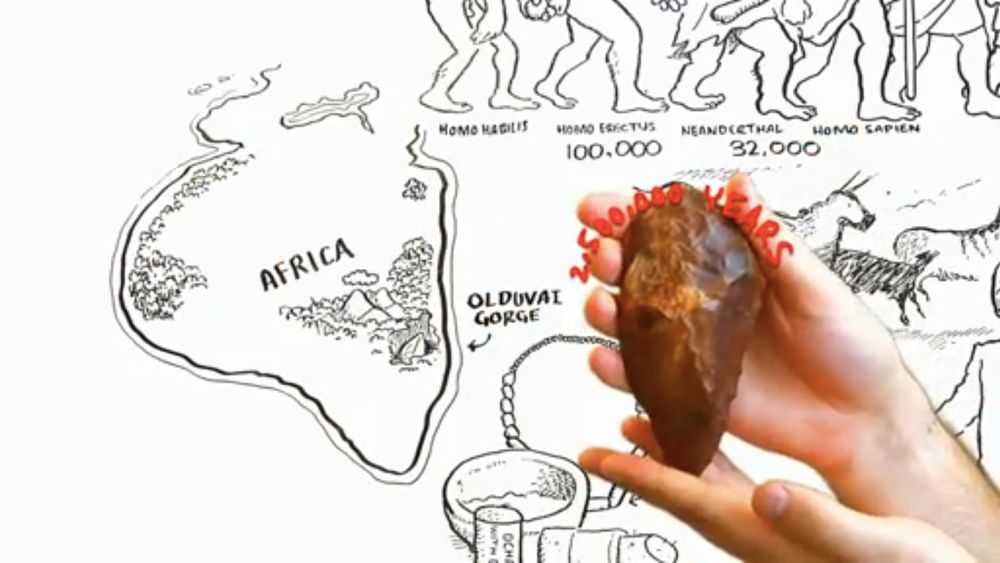 It's an interesting approach, although it can be pretty labor-intensive as it showcases intricate details. However, this approach helps immerse your audience with your presentation.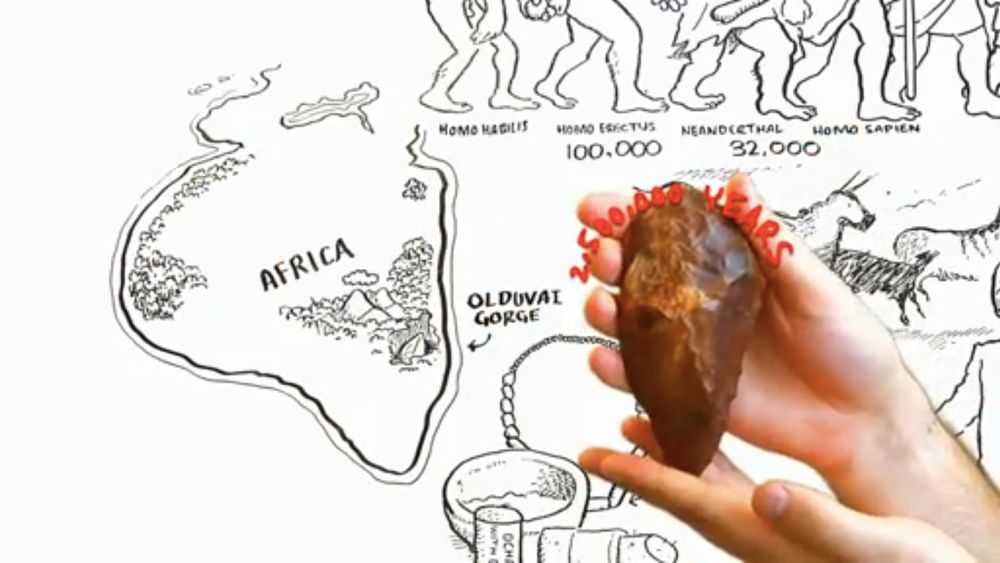 #3 Bitcoin. Sweat. Tide. Meet the Future of Branded Currency
Consistency is always king when we talk about presentations. If you want to keep track of what you're saying, keep your presentation consistent in terms of:
Style
Layout
Color Palette
Typography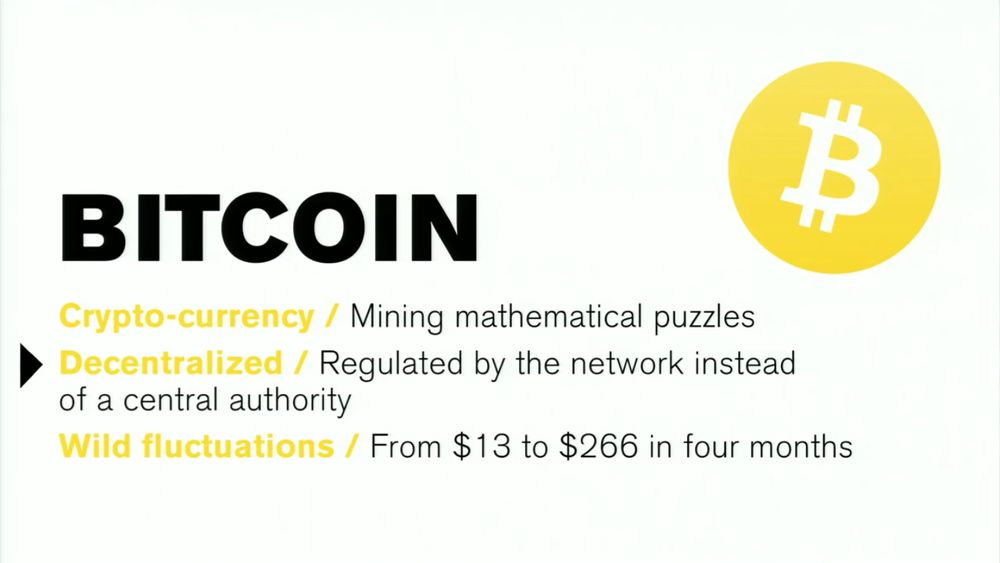 It's essential to note how Paul Kemp-Roberston takes advantage of the color scheme to deliver compelling slides.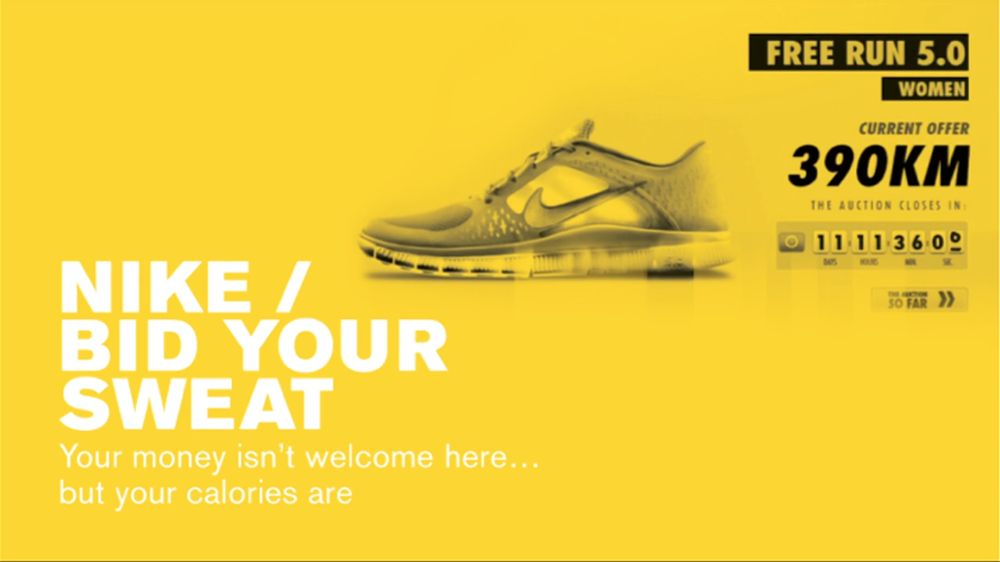 #4 Are Athletes Really Getting Faster, Better, Stronger?
David Epstein's Ted Talk presentation delivers facts and numbers with the help of striking visualizations. Here are the visual elements you need to take note of:
Consistent design theme
Powerful athletic imagery
Striking use of color
The occasional pop of colors in a black and white slide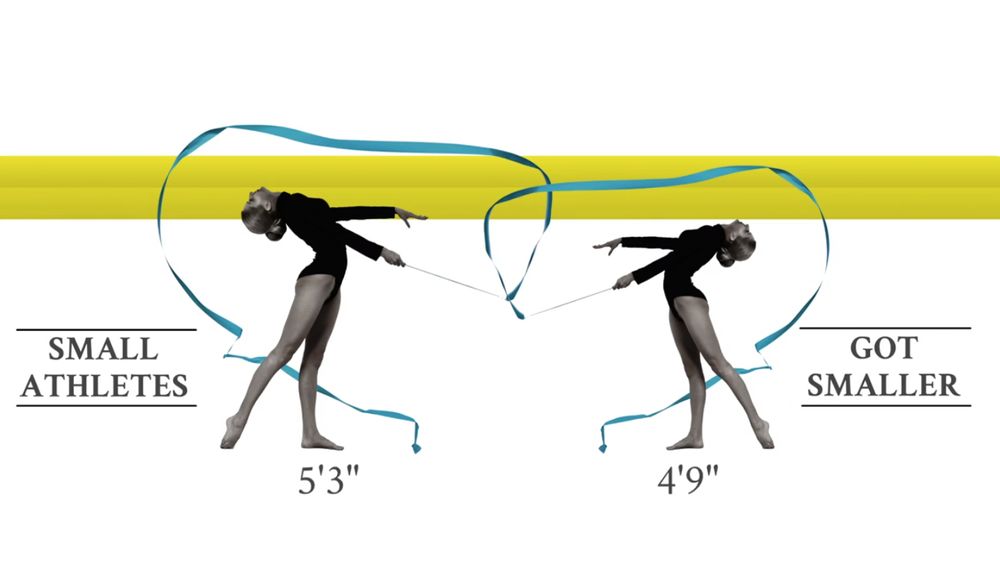 Again, this presentation's use of color is crucial as it guides the audience's eyes to relay information.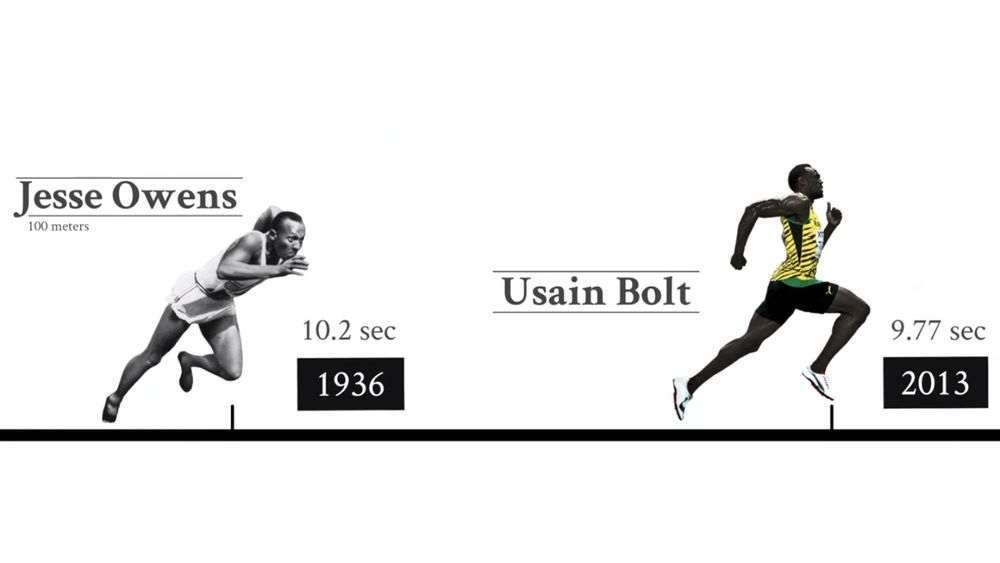 #5 Got a Wicked Problem? First, Tell Me How You Make Toast
Sometimes the visuals you display don't need to fit with your presentation style. In short, presenting a mismatching style is also a way to draw the audience's attention.
*insert Tom wujec's drawing.jpeg
However, you need to incorporate at least one or two consistent elements through your slides. Although a unique illustration is a great idea, we still want our audiences to comprehend your slides. Here are some details to choose from:
*insert wujec's system model.jpeg
Remember to take note of how Tom Wujec executed a perfect balance in his presentation.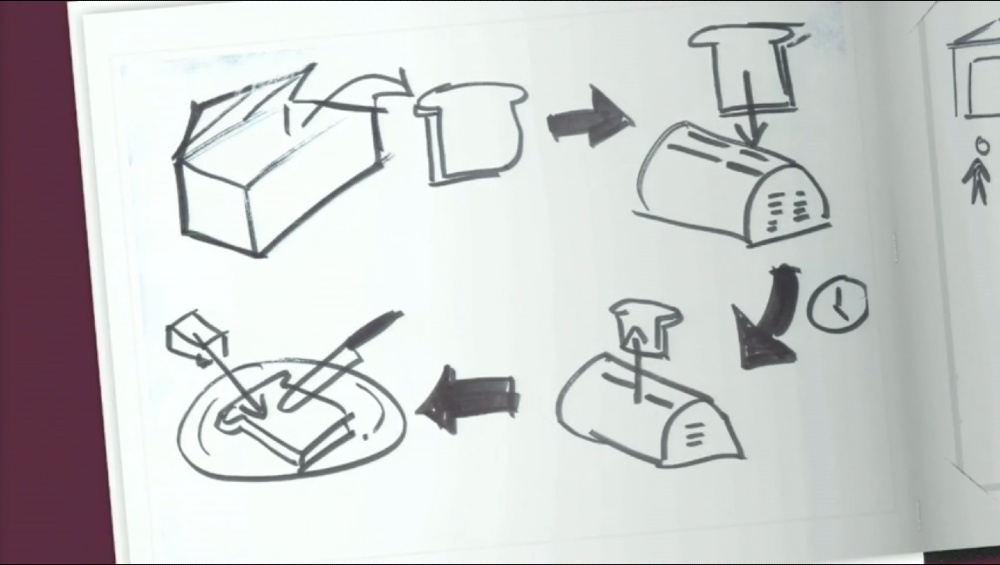 #6 Beware Online "Filter Bubble"
It's essential to portray a visual presentation of what you're saying instead of your speech's mirror image. Take note of how Eli Pariser showcases various ways how to present his data.
Sometimes, all you need is good typography to emphasize your quotes.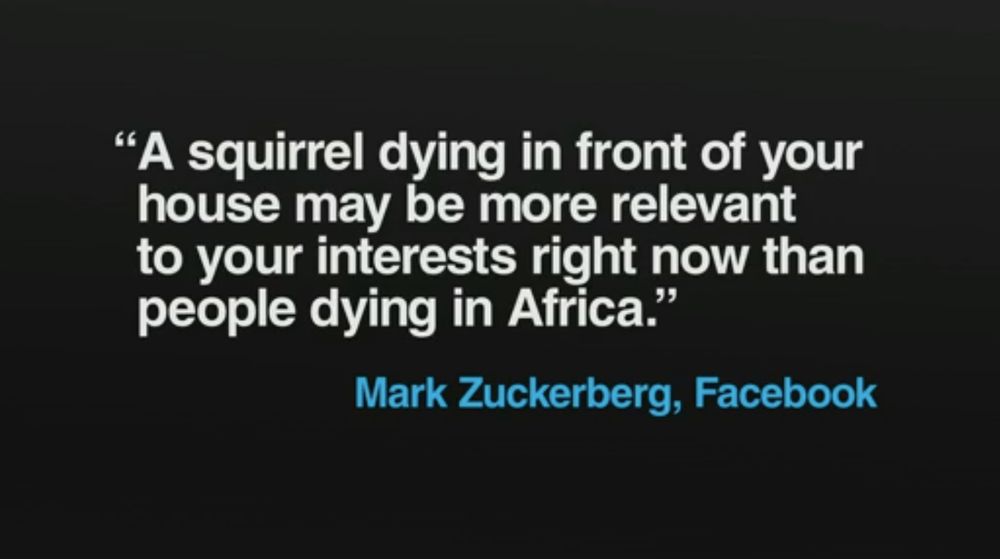 It's also vital to portray the concept of your presentation through a minimalist diagram. See how Eli presented "filter bubble" with a playful yet minimalist chart.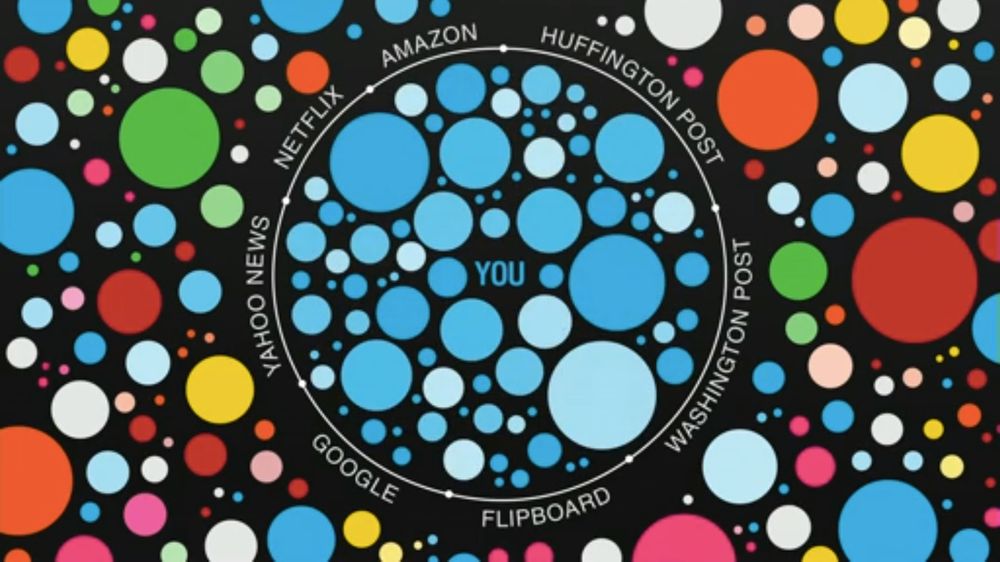 It's also OK not to include information on your slide. Let the image speak for itself as you conduct your presentation and commentary.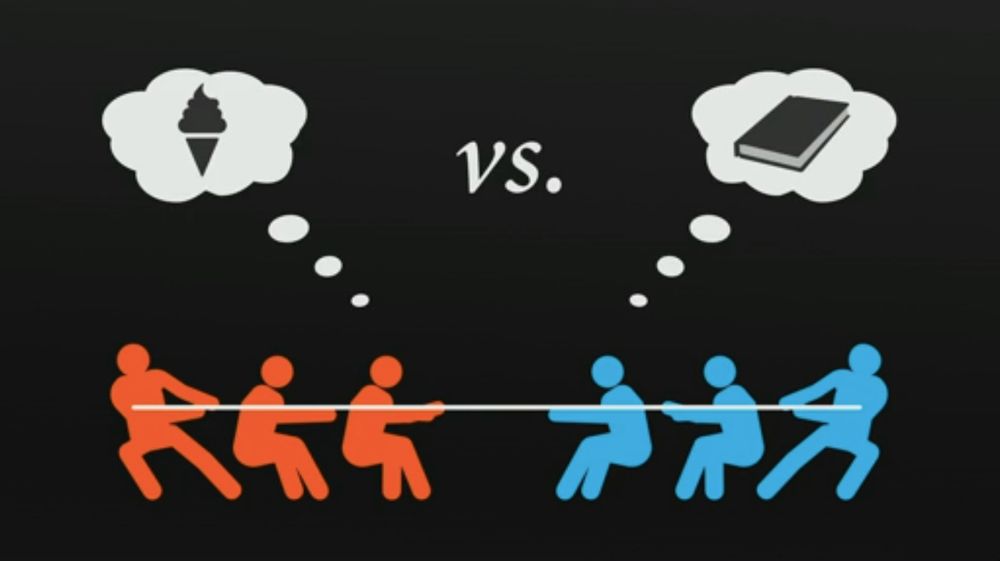 #7 How Art, Technology and Design Inform Creative Leaders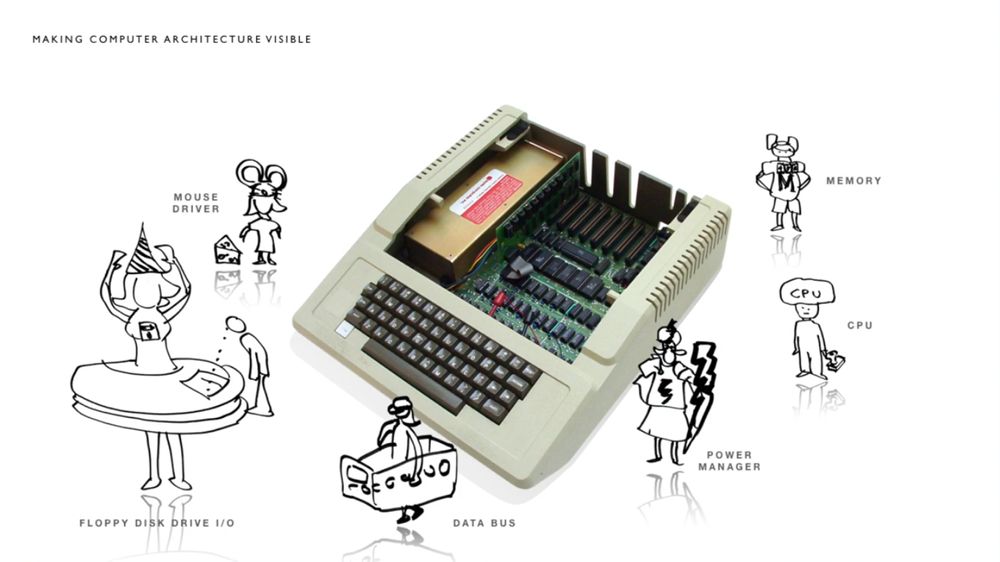 In creating an immersive and engaging presentation, you need to create a graphic that can interact with your speech. Maeda's presentation incorporates moving visuals with his speech, creating a more immersive experience for audiences.  
All you have to do is combine the following:
Sleek graphics
Illustrations
Video footage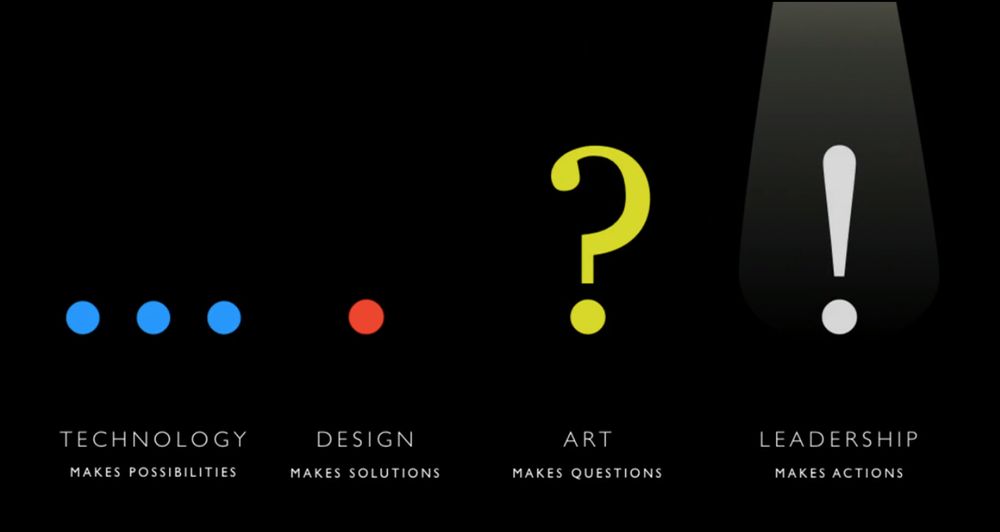 #8 Why Do We Sleep?
Russell Foster presents another example of a highly detailed illustration. The presentation scrolls from one image to the next as following Foster's speech. Each slide does not only complement his words but also acts as a data visualization for specific information.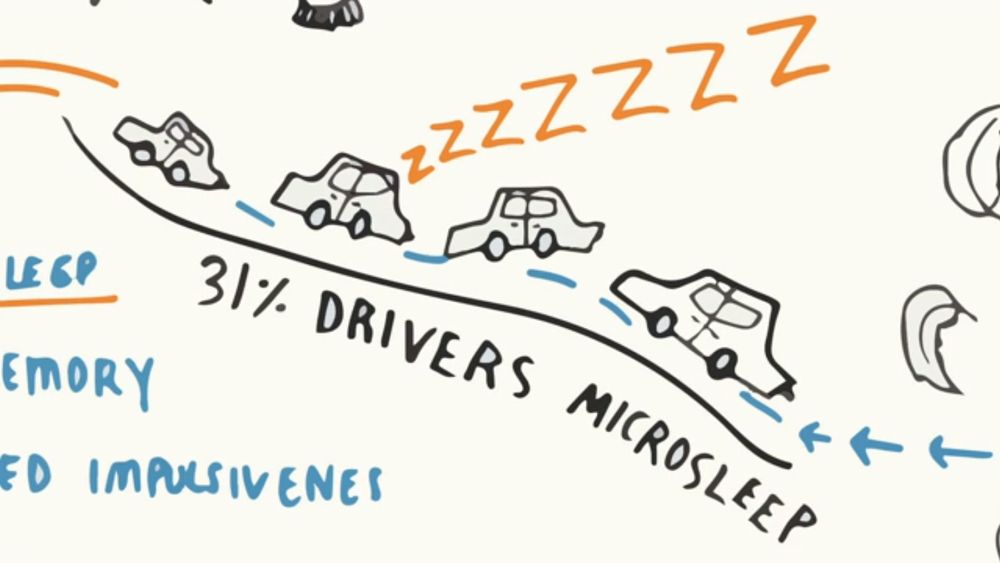 Besides his heavy illustrated Ted Talk presentation, he brings in a prop to further help his audience immerse with the presentation.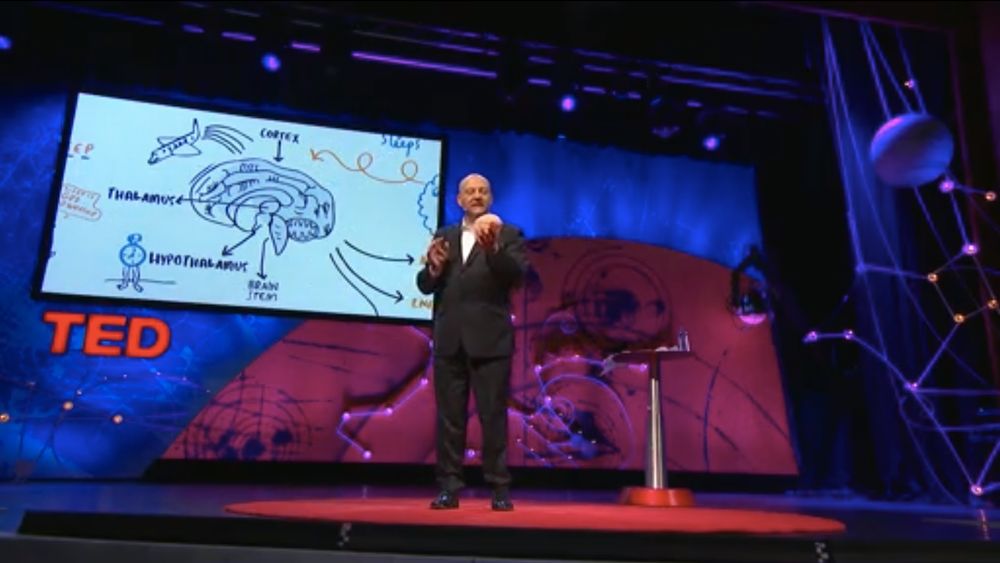 #9 Psychedelic Science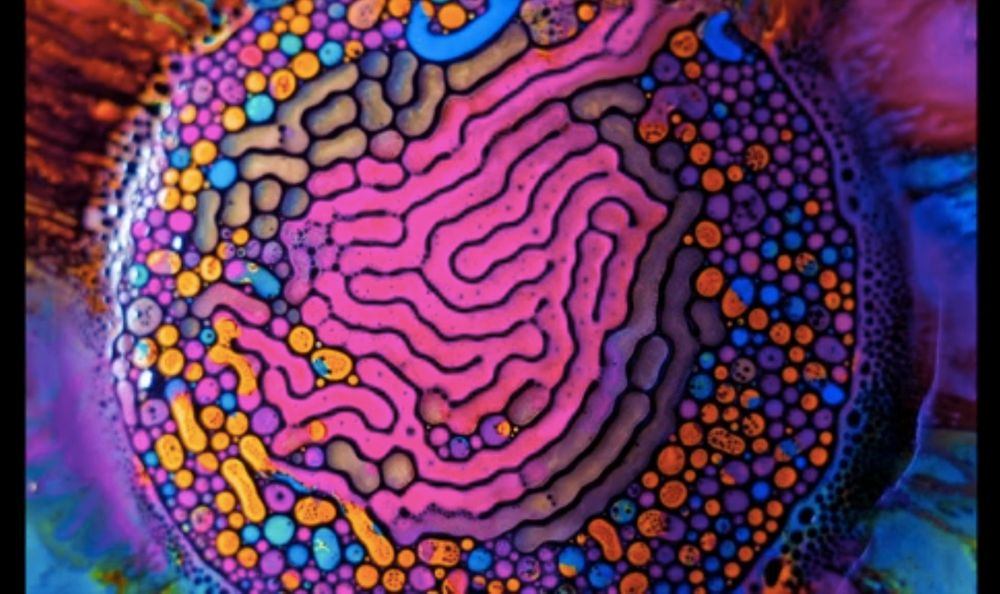 Fabian Oefner begins his talk by saying that an image is worth a "thousand words." After conveying that, he proceeded by showing a few images to his audience. It's important to note that Oefner did not use typography in his presentation as he lets his psychedelic images speak for themselves.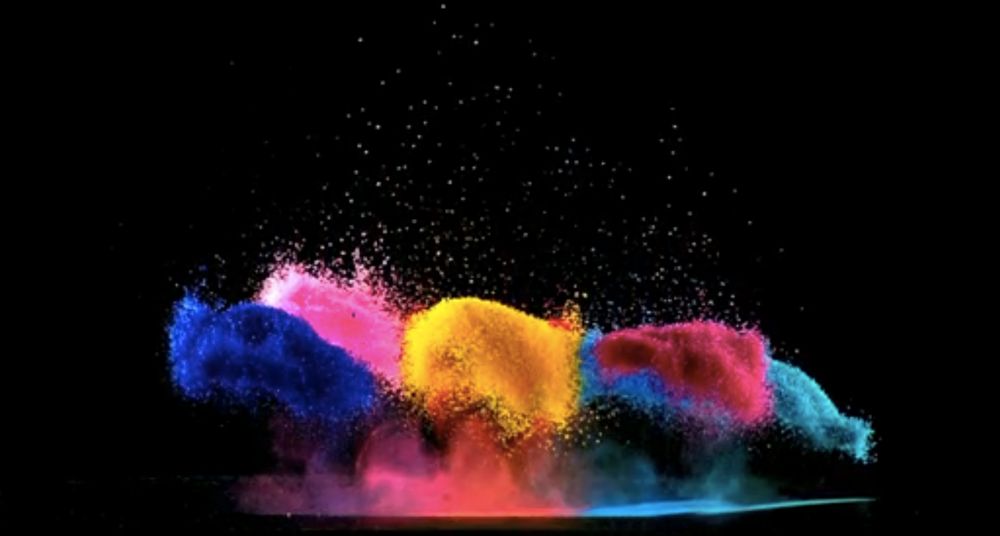 #10 Embrace the Remix
Adding typography can either help or break your presentation. Some people choose not to use too much text in their presentation. However, if you want to insert a text or description into your presentation, look at Kirby Ferguson's talk.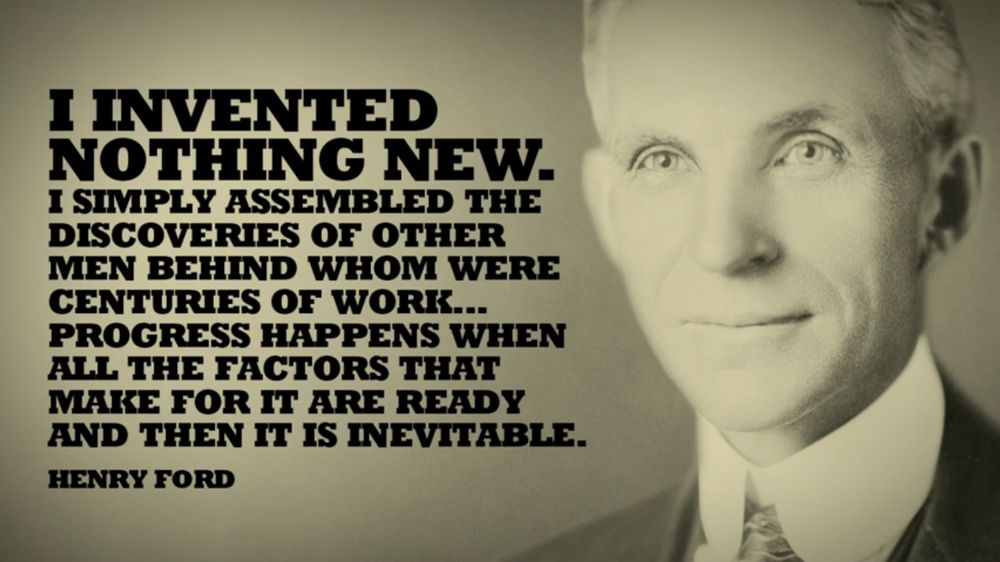 Based on the image above, Ferguson likes to combine type plus imagery in his presentation. It's essential to take note of the consistent color and font type on each of his slides. He also uses a clever technique of "scale and masking" certain elements to draw focus.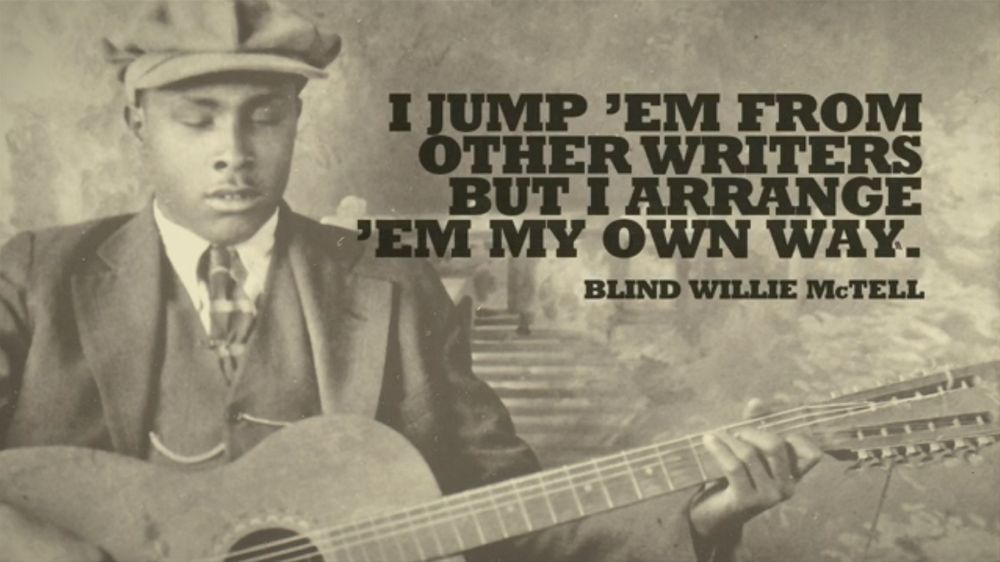 My Experience With Penji (+25% Promo code) Unlimited Graphic Design Service
The graphic designer hiring process comes in many forms. Within the past 5 years, unlimited graphic design services became a desirable alternative, offering graphic design work on a monthly subscription. Penji is a Philadelphia-based startup that offers this unique business model.
You can submit as many design projects as you want via their online portal, and they'll complete your requests one at a time until your queue is complete. This type of service promises to be a great added resource for teams to improve productivity.
Does it sound too good to be true? We thought so too. So, we signed up to see for ourselves.
Quick Summary
As with any service, there are pros and cons. To help with your graphic design hiring decision, we decided to condense what we found in a bulleted list below. Here's a quick summary of our review of Penji's unlimited graphic design service.
Pros
Easy and quick to create design projects
Storage for all my requested designs
VERY fast turnaround on most projects. I expected just 1 draft in 24 hours but instead received 3 drafts. Revisions were sometimes completed the same day I submitted them.
Helpful features such as a revision tool, ability to invite team members, brand profile, and more
Upbeat and direct communication from everyone I interact with
A dedicated and responsive account manager who replies within a few hours
Cons
Can't call or talk to designers
Best if you have design projects ready to submit
Not available as an app
Overall Experience
Penji's "unlimited" design model is a great choice if you have the right expectations going in. The service is affordable for growing businesses and their output is reliable. However, if you're expecting to be on-call or face-to-face with your designer, this type of service is not for you.
Compared to designing yourself, hiring freelancers, or using Fiverr, Penji is a much better service and value by a long shot. Their team of designers lived up to the promise and exceeded my expectations.
Thinking of trying Penji out for yourself? Here's a special promo code for Owner's Mag readers:
Use the Penji promo code "OWNER25" to get 25% off your 1st month.
Disclaimer: we receive a commission when you use the code.
---
PENJI FULL REVIEW

We put Penji to the test by signing up, requesting a designs, and examining the results. Here's how it went.
Signing Up For Penji
Signing up for Penji was a relatively quick and painless process. All of my questions were answered in less than 5 minutes by customer support via Intercom and another 2 minutes to complete the checkout process.
Communication with Penji's Support Team
How fast and reliable a company's support team is before you are an active customer is a reflection of what's to come. If they're unresponsive now, it will only get worse once I'm a customer. I reached out to Penji's customer support team via their Intercom chat popup and got a response within 30 seconds, which is pretty good. I asked basic questions and the agent seemed knowledgeable.
Communication as a Customer
All communication is done online through Penji's proprietary online portal. That includes revisions, feedback, and answering any questions my designers may have.
Communication with Your Designers
Penji assigned me 1 designer, Billie, and communication with her was easy. If you have used any messaging platforms like Slack, Facebook Messenger, or Discord, you'd be familiar with this form of communication.
Billie was responsive, attentive, and always seemed to have a positive attitude no matter how demanding my requests were. She had many questions about the projects, which I tried my best to answer as a customer. Though the back and forth took longer than I wanted, I realized she was just being thorough to get the design done right, which I appreciate.
Communication with Your Account Managers
They assigned me an Account Manager, Charmaine, who was very quick whenever I needed something. It usually takes just a few hours for me to get a reply via email from her. When I had an issue with one of the projects, she quickly stepped in and helped resolve the situation.
1. Choose the Right Package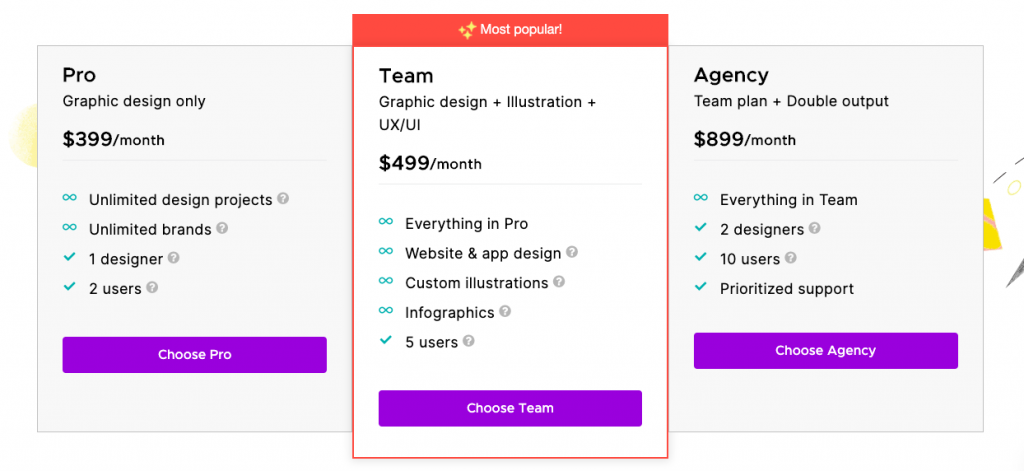 All the packages are laid out with monthly, quarterly, and yearly pricing. Starting at $399 per month for the Pro plan, you'll be able to make unlimited graphic design requests with a 24-48 hour turnaround. As your design needs grow, you'll have the Team and Agency packages to choose from.
2. Checkout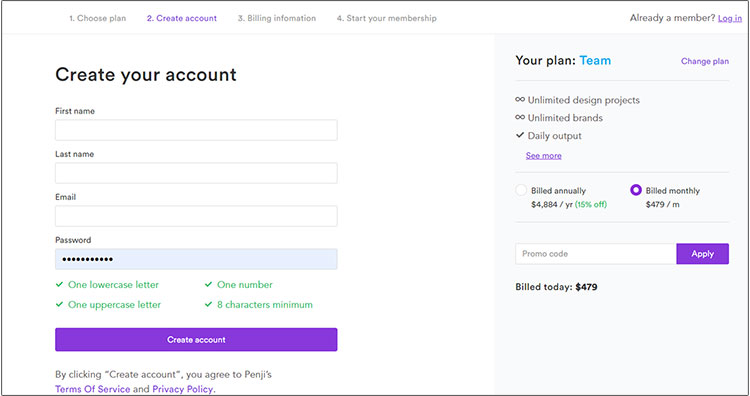 The form is straightforward and easy to fill out. Checking out was a breeze and took about 2 minutes.
---
3. Submit a Design Project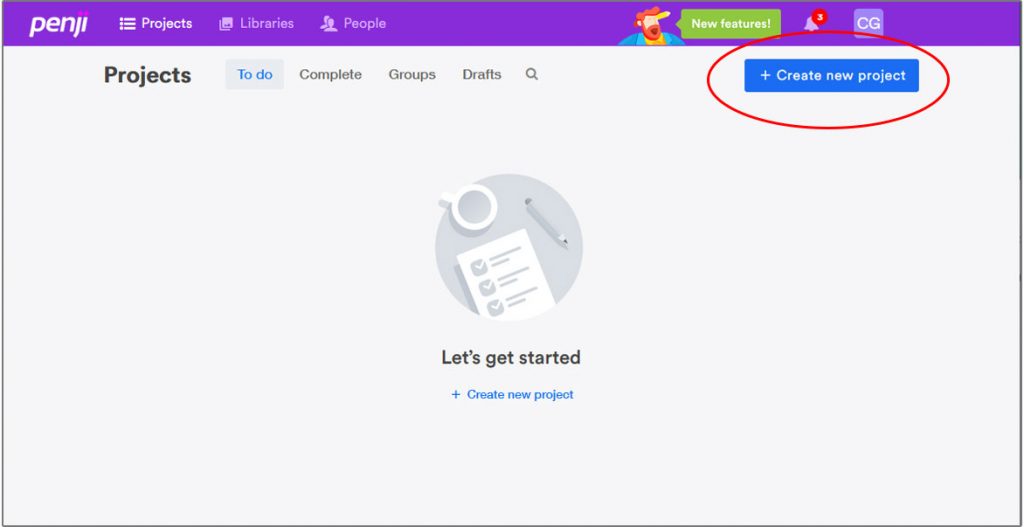 Clicking on the "+ Create new project" button, I'm presented with a visual chart of all the design categories they offer. They offer an extensive selection of options and even the ability to request a custom project.
4. Fill Out the Request Form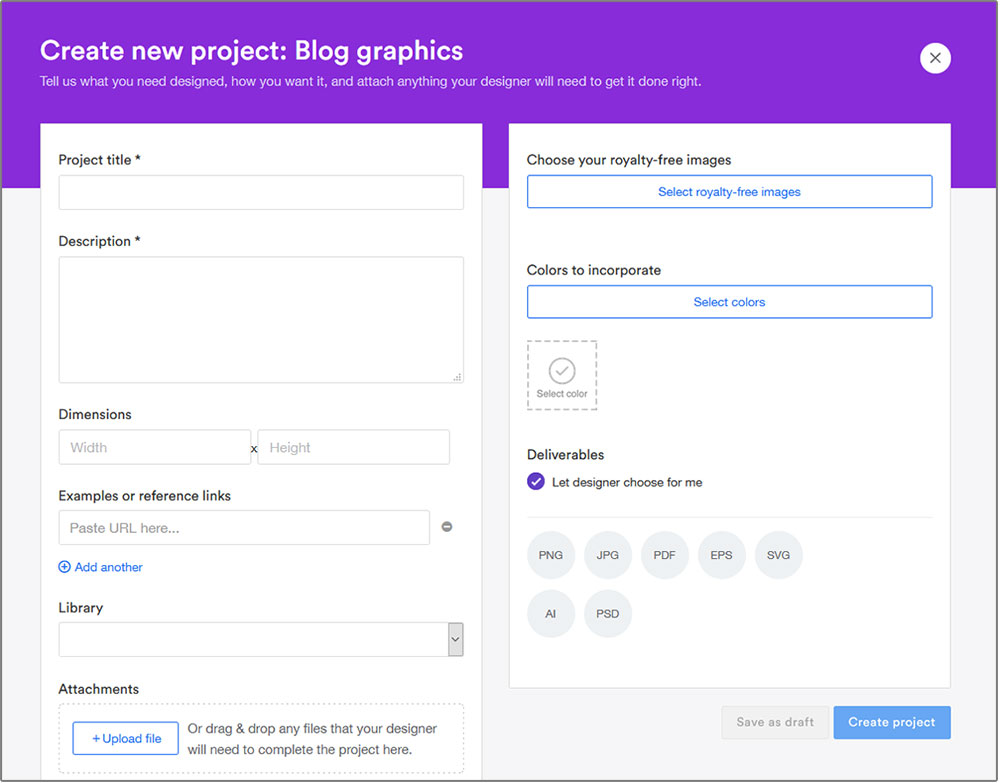 Next, I filled out a short form detailing what I wanted them to design. For those of you who hate long forms, this one from Penji is easy to follow and doesn't ask too many questions. Most of the questions are actually optional so you can be as descriptive or non-descriptive as you like.
My test projects
As a digital publisher, we produce content on a daily basis and always have a need for on-brand graphic design. I created several projects to test how well-rounded Penji is and how they handle both simple and complex requests. A simple banner should be difficult, but can they handle a complex infographic with lots of texts and imagery?
Here are my test projects:
Blog Graphic: Best DSLR Camera Equipment For Beginners
Custom Illustration: Best Vacuum Cleaner Money Can Buy
Facebook Post: Isometric Tech Gadget Graphic
Magazine Print Cover (Owner's Magazine's 2020 May Edition
Despite creating four projects, the entire process was quick and smooth. It only took a few minutes to create them and their internal platform was lightning fast. At this pace, I can see myself submitting multiple projects on their platform with ease.
---
Turnaround Time
I expected at least one draft the next day. What I didn't expect were three drafts ready for review. To give you a comparison, most freelancers and design firms we've hired take several days to submit just one draft.
The designs were surprisingly good considering that it's the first draft AND they had a 24-hour turnaround. After reviewing, I realized how they did it. Every project had a different designer. I wasn't assigned just one designer. It was like having my very own virtual design team.
4. Requesting Revisions
Though the designs were good, I still needed a few revisions. The drafts were turned around usually the same day or by the next day. Their support agent actually told me it will take 24 hours to turn around revisions. The revisions that took 24 hours were typically much more involved.
Overall, revisions were quick. Most came back within a few hours after I submitted them.
My one gripe would be that I prefer to have some sort of real-time chat with my designer or at least have a Zoom call. That's one thing I like about working with my freelancers. Whenever they were online, we could just have a back and forth conversation to get the revisions across. I can't do that with Penji.
Built-in Revision Tool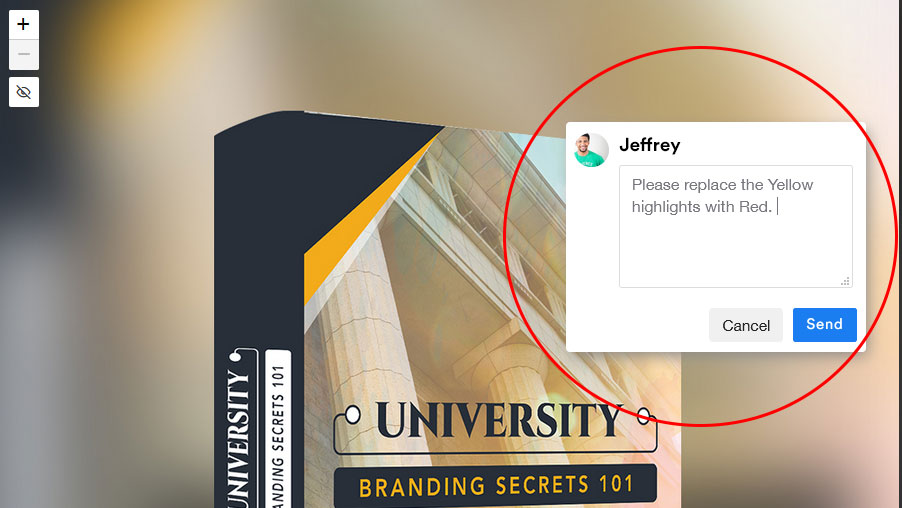 Penji has a built-in revision tool that lets me click anywhere on the design to leave a revision. I found this incredibly useful as it enables me to pin-point what I want to change.
---
The Results
It took about 1 week to go back and forth with revisions and edits for all 4 design projects. At the end of the week, I received the final drafts for all three. Here are the results of the three test projects.
1. Blog Graphic: Best DSLR Camera Equipment For Beginners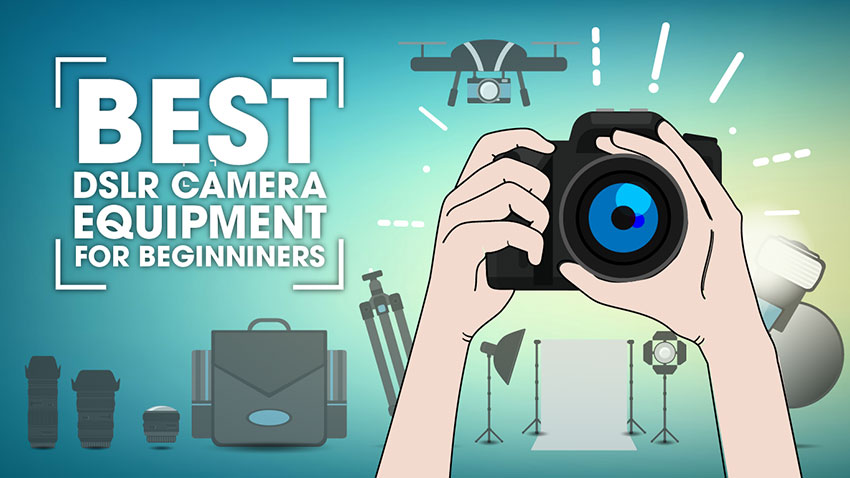 This far exceeded my expectations and will more than do for the blog I'm writing about DSLR camera equipment. I think most designers would probably just stop with 1-2 icons and graphics for this design. My designer decided to add the tripod, three lenses, drone, backpack, and a whole entire stage lighting kit.
I didn't ask for those, but I'm impressed with the quality of the design. No revisions needed. I approved this project on the first try.
2. Custom Illustration: Best Vacuum Cleaner Money Can Buy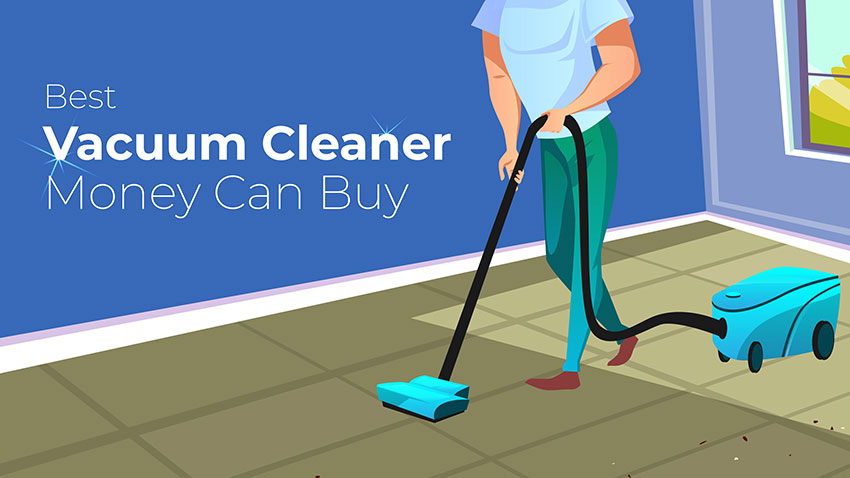 For this project, I asked my designer Kei to do a custom illustration of a man vacuuming his floor. He actually drew it up and sent me a rough sketch first before he started coloring it in. That was an extra layer of care and attention to detail I wasn't expecting. Needless to say, I approved of his drawing and he delivered this draft the next day.
Revision
Everything in this graphic was hand-drawn and then colored digitally. Like the first project, I couldn't think of any revisions except asking him to put the texts "Best Vacuum Cleaner Money Can Buy" on the graphic.
He went the extra mile and designed the text to fit the graphics. See for yourself above. It's details like these that I would have had to harass my freelancer and he would try to nickel and dime me for every revision. Great work Kei!
3. Facebook Post: Isometric Tech Gadget Graphic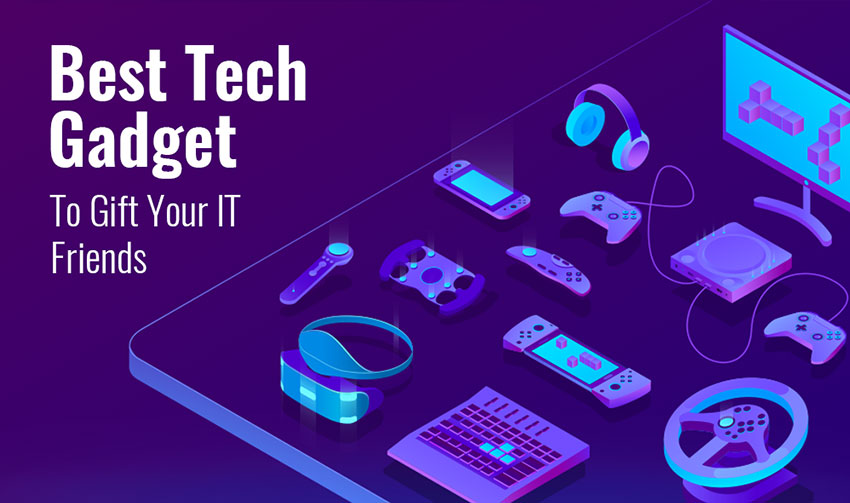 My designer Jave's first draft amazed me because of how much detail he put into this project. I had asked for an isometric graphic with various tech products laid out on an isometric glass plane. I honestly thought my description may have been a bit too vague, but he understood my vision even better than I did.
4. Magazine Print Cover (Owner's Magazine's 2020 May Edition)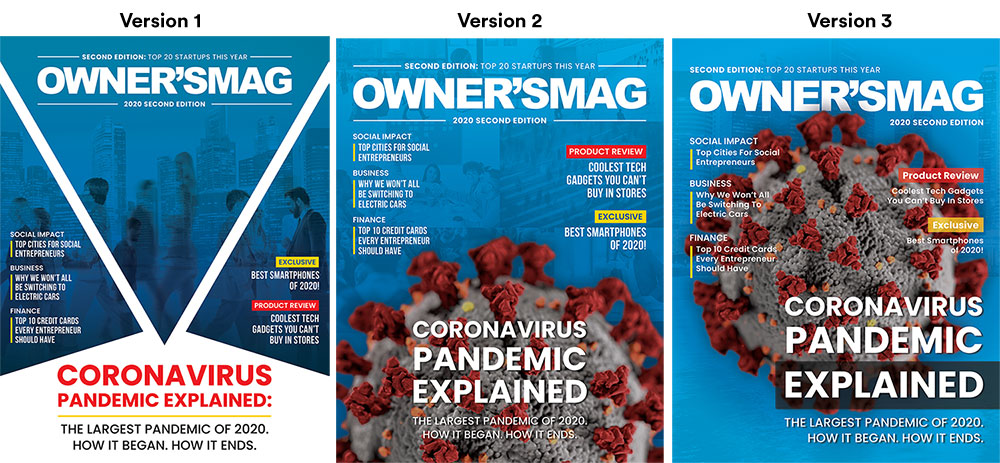 My designer Billie gave me 3 versions of the magazine cover. I don't like version 1 at all. It looks too templated. I personally like version 2 and 3 and left revision notes accordingly. The coronavirus image was entirely her idea and I love it.
Revision
This project took a bit longer than the others because my designer Billie had questions and we had a lot of back and forth. I didn't mind at all since she was asking good questions that I should've included in my design request. Overall, I appreciated the extra time she took to understand me and the project better.
About three days later, I received another draft which blew everything before it out of the water.
---
Final Verdict
All four projects were completed within two weeks and I was impressed with how they all turned out. If I had paid hourly or per project, these would've easily cost me well above $1200+ to get done, and probably taken weeks.
With Penji, it took just a few days and I paid a fraction of what I would've paid elsewhere. Definitely impressed with both the turnaround, quality, communication, and value this startup has to offer.
But Penji isn't without its flaws. The service definitely isn't for everybody.
Who would benefit:
business owners
marketers
agencies
creatives with consistent design needs
If you don't have a consistent need, the bill will start racking up after a couple of months and you won't see the value in the subscription.
However, if you do happen to fit their target demographic, then there's no better alternative out there. The speed and quality of their work easily rival other services I'd ever used. For $399 per month, this is an absolute steal.
Digital Marketing Statistics: Surprising Facts You Need To Know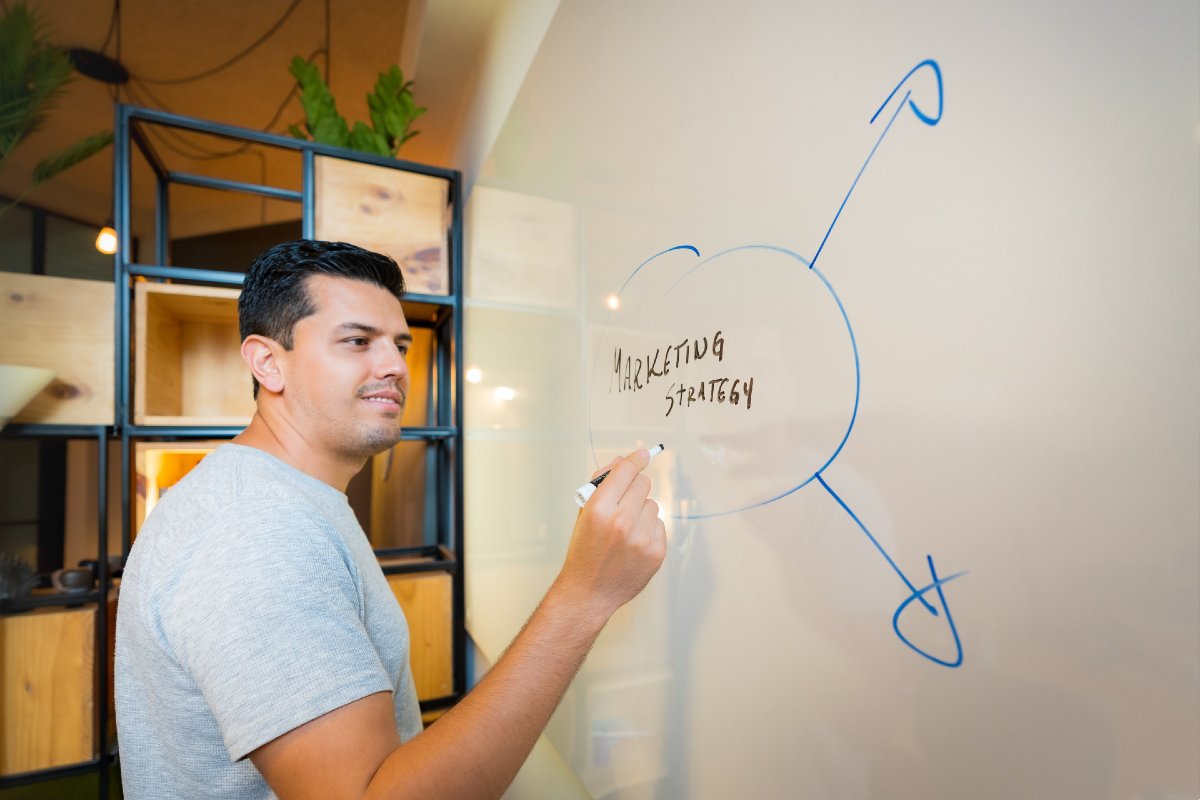 Nowadays, digital marketing statistics soar high as our digital trend continues to evolve. As a result, 2021's digital marketing landscape has become more competitive than ever. Marketers are eager to stay ahead of the game as they take advantage of the search engine optimization and social marketing perks. However, the majority pays attention to prioritize personalized and a more integrated customer experience. This approach can be complex as consumers express concerns about data privacy.
Below is a compilation of digital marketing statistics to help you execute your strategies for 2021.
Digital Marketing Statistics: A Competitive Industry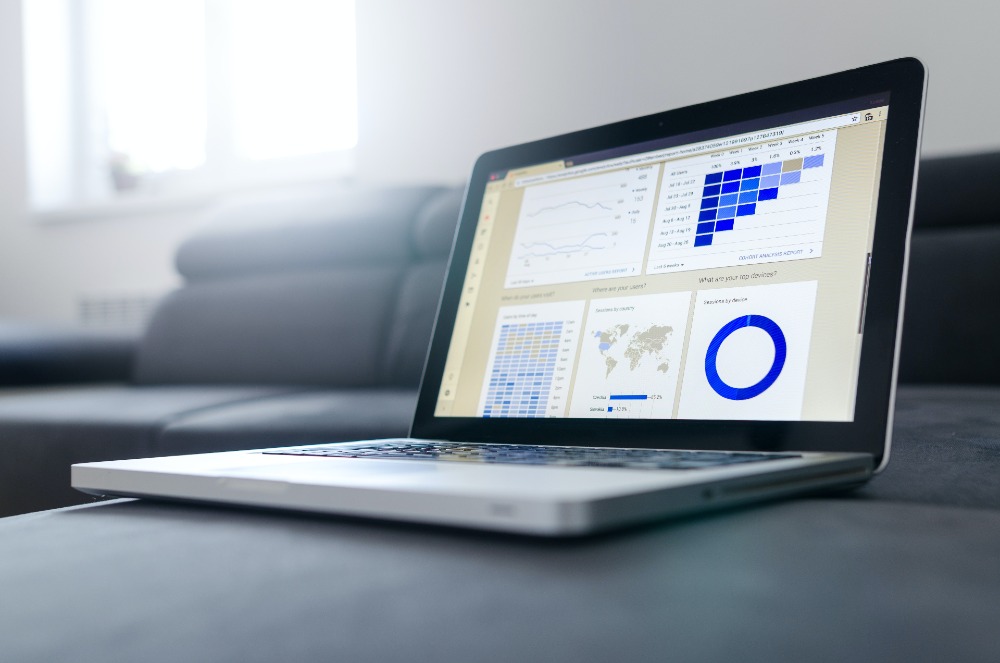 As digital marketing rises, digital advertising spendings also soar high. This 2021, the overall digital ad spending worldwide will reach more than $389 billion. According to eMarketer:
As we enter 2021, our worldwide digital ad spending will experience 2.4% growth.
Experts foresee that our global digital ad spending will bounce back with at least 17% growth throughout the year.
Due to the ongoing competition between brands, we all know the increase in demand for digital ads will be reflected in its price. Currently, the average CPA or cost per action is worth $49 for every paid search. Meanwhile, the average cost for every display ad is now worth $75.
As for social media ads, the US reached more than $43 billion worth spending last 2020. It shows a 20% increase compared to 2019. Going back, the sudden increase in ad spending is due to the effect of COVID-19 on our eCommerce. Indeed, all of us experience first-hand how businesses scramble to enter the online market.
As a result, it completely changed the eCommerce industry, closely affecting digital marketing and ad spendings. As businesses managed to establish their footing rapidly, the eCommerce industry continues to evolve. According to the ROI Revolution, it is expected to surpass all our expectations until 2025 and is expected to bring in more than $843 billion worth of sales this year.
Digital Marketing and Social Media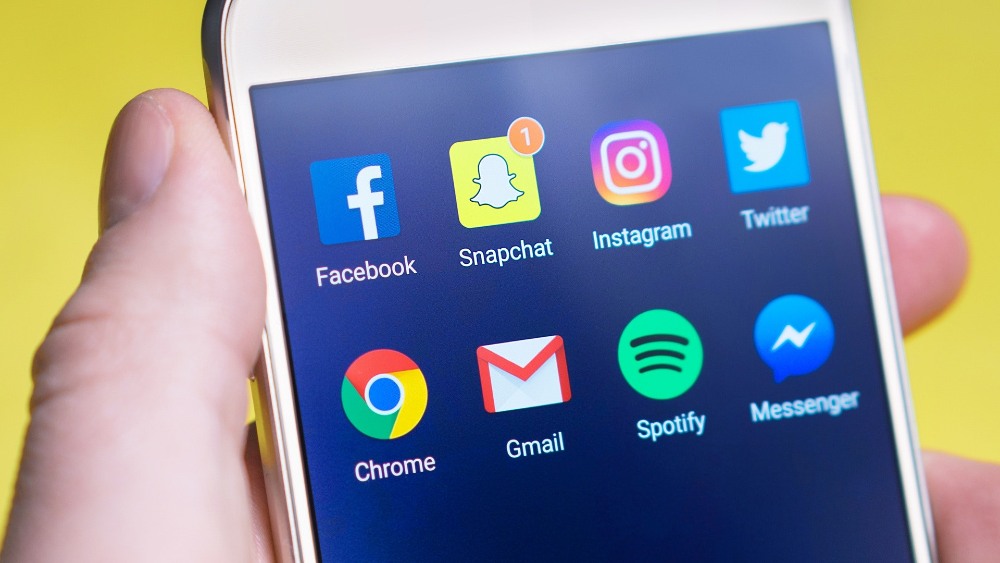 Facebook
According to Business Insider, US Facebook ads exceeded more than $31 billion worth of ad spending. It represents at least a 5% increase compared to 2019.
LinkedIn
According to eMarketer, the ad spending in LinkedIn reached more than $1.02 billion. Compared to Facebook's ad spending growth, LinkedIn experienced a 40% growth since 2016. It shows that LinkedIn proves to be one of the growing advertising channels for professionals worldwide, especially for B2B marketers.
Mobile Ads
In general, mobile display ads generated around $61 billion last 2020. It showcased at least a 22% increase compared to 2019 (eMarketer). 
According to Statista, mobile ad spending worldwide will reach more than $247 billion by 2022. 
Digital Marketing Strategies
According to Dialogtech, marketers are using ineffective marketing strategies. Here are a few digital marketing statistics that show marketer's ineffective approach.
As per HubSpot's statistics, only 61% of marketers are convinced to have an effective marketing strategy. On the other hand, even though most marketers doubt their approach, they still invest large amounts for digital ad spendings.
Proving the ROI is the number one concern for at least 40% of marketers (HubSpot).
According to Forrester, 58% of marketers find targeting and segmenting their audience as challenging. It shows their frustration to acquire first-party resources. Due to this, marketers fail to deliver a personalized approach for consumer experiences.
Meanwhile, 57% of marketers admit that it's challenging to optimize marketing decisions. Also, marketers feel that they lack the data they need to guide customers through the marketing funnel.
It's evident that marketers still struggle to cope and analyze the data concerning their consumers. The number one reason appears to be the lack of quality data, which results in a barrier in lead generation. At least 42% of B2B marketing professionals admit to their struggles to generate quality data (BrightTALK).
Omnichannel Marketing Strategy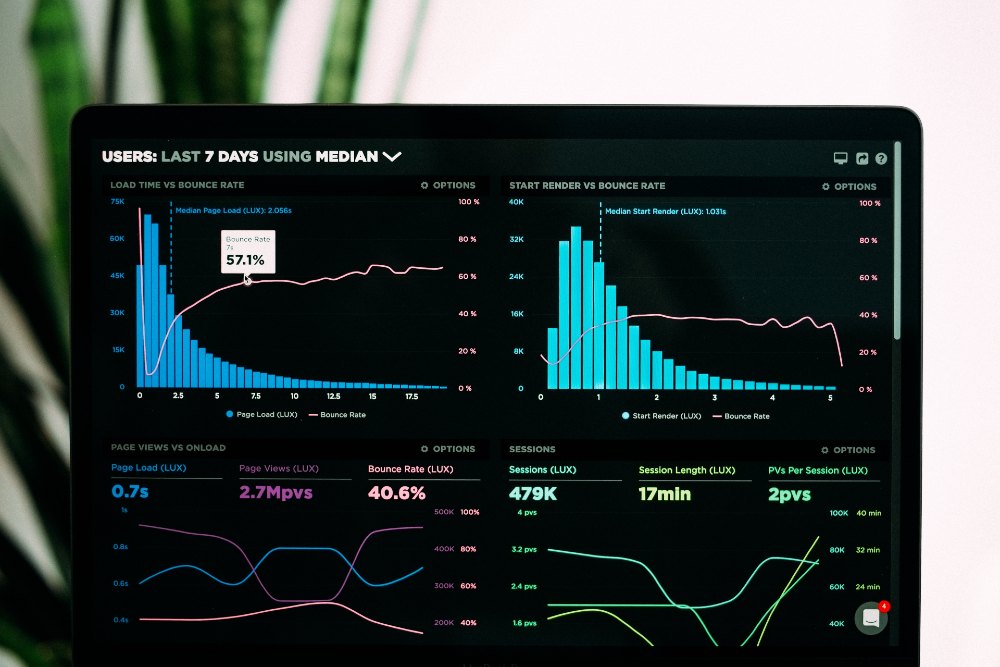 According to Dialogtech, omnichannel personalization drives better marketing results. Omnichannel is defined as a multi-channel type of sales approach. It provides an integrated and more personal experience for customers.
This type of approach is immersive and prioritizes the customer at its core instead of your brand's product. It aims to deliver a seamless experience for the consumer as they shop online through different mediums. According to ClickZ, here are the benefits of utilizing an omnichannel approach:
It generates at least an 18.96% engagement rate. Meanwhile, a single-channel strategy only generates a 5.4% engagement rate.
It produces more than a 250% rate of purchase compared to single-channel campaigns.
The customer retention rate is 90% higher when using an omnichannel approach.
According to 80% of consumers, they will engage with a business if it offers a personalized experience.
Third-Party Data and Personalization Issues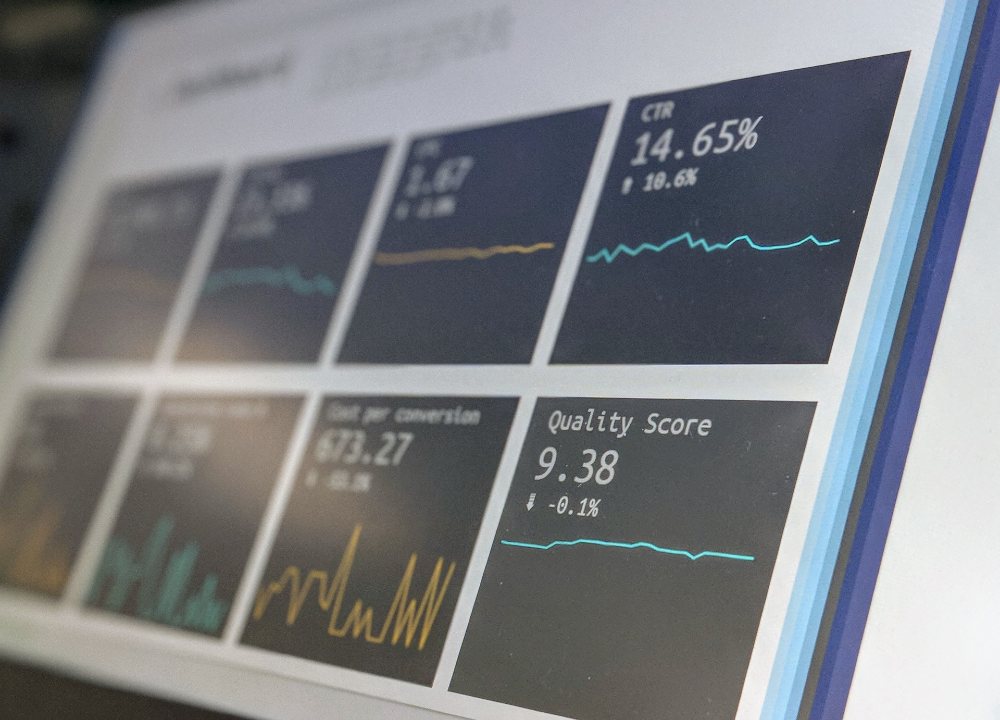 According to eMarketer, 81% of marketers are worried about using third-party data as it raises their consumer's privacy concerns.
As per Signal's statistics, 82% of marketers prioritizes gathering first-party data. It means that marketers are changing their strategies as they tap into internal data.
First-Party Data Through Consumer Phone Calls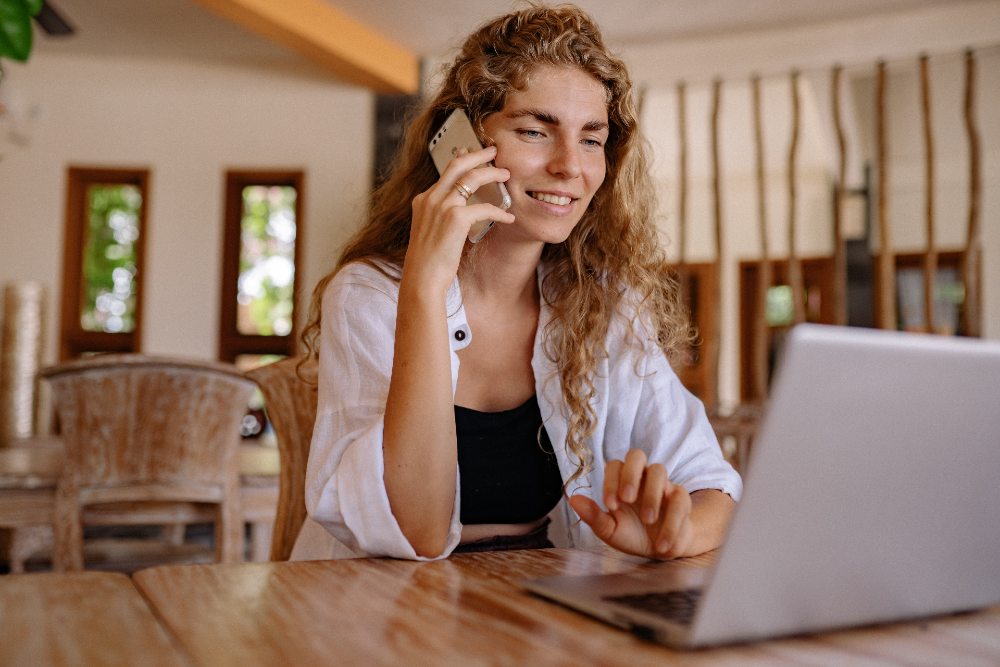 As a solution to third-party data and privacy concerns, marketers opt to leverage first-party data through consumer phone calls. 
According to BIA/Kelsey, mobile ads generated more than 162 billion phone calls in 2019.
After running Google search inquiries, consumers mostly call brands to inquire about their services (LSA).
At least 28% of internet users perform a local voice search to call a business. (BrightLocal).
Compared to web leads, calls convert ten to fifteen times more revenue (BIA/Kelsey).
According to Forrest, 30% of calls convert more than web leads.
Although business calls are deemed unimportant because of our digital age, it is a valuable tool for conversion. However, most successful conversion happens as long as consumers are the ones who approach a brand for inquiries.
Conversation Intelligence Data and Revenue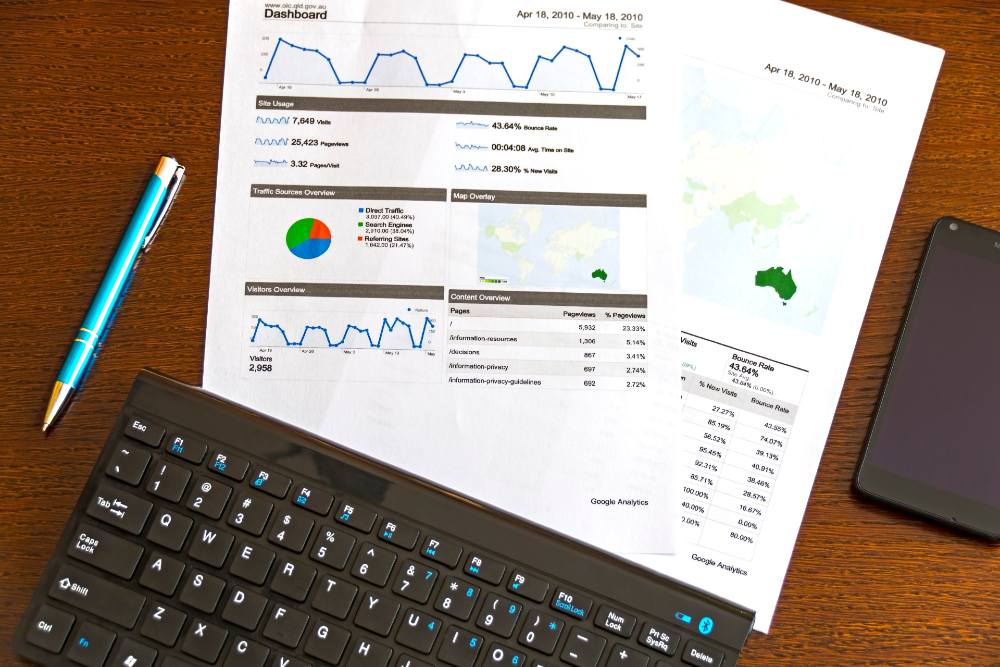 As a strategy to generate first-party data, businesses tap into conversations they receive from consumers. By doing this, it helps marketers to deliver a more personalized experience to their clients. Furthermore, it's a proven strategy to drive more revenue. Here are some insights from Forrester:
At least 48% of marketers verified an enhanced customer experience after scaling data from their enterprise conversation.
43% of marketers expect to improve customer retention as they process first-party data from consumers.
This type of approach shows that it's essential to pay attention to your consumers and use your internal data. By doing this, you'll gain valuable insights that will help you mold your digital marketing strategies.
Conclusion
As we go over the digital marketing statistics and trends, it only proves its evident popularity. The demand for digital ads is higher than ever as marketers try to keep up with the evolving trends. We know for sure that the number one priority is to give consumers a more personal and immersive approach. We're at the digital age point where all our search queries, link clicks, and emails are closely tracked. It's no wonder there's a growing concern about data privacy.
In the end, COVID-19 left a lasting impact on our eCommerce industry. It completely rules over the rapid change in our digital marketing, content strategy, and digital ad spendings. The effect is expected to completely mold our digital trends into a more personal approach as the competition between brands grows more competitive.