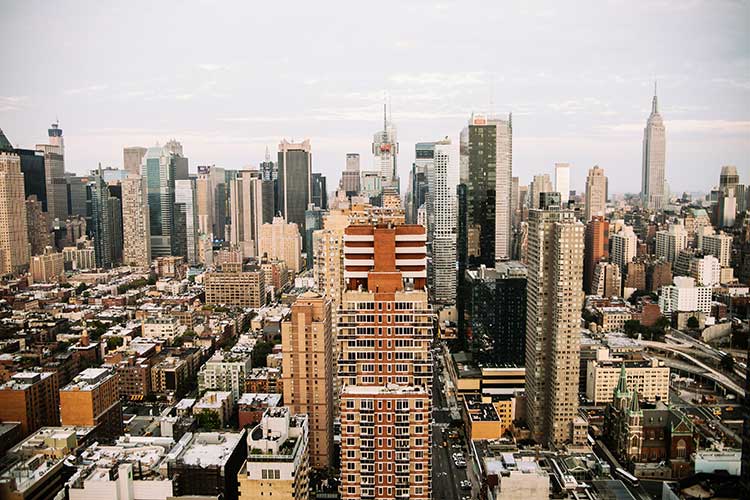 The idea of running a blog or online publication has always been daunting for me.  Maybe it's the idea that I have to be online all the time, track numbers, and keep myself interesting in everything I write that scares me.  I'm not particularly a good writer or a person with a lot of interesting stories to share, quite honestly I'm pretty ordinary.  The only thing I've been very good at is "starting".  Sometimes it's a bit blurry the border between sheer stupidity and courage for me.  Entrepreneurs can definitely relate to that feeling.  You know the one that you know is financially crippling and you'll likely be berated for a while for, but deep down you know it's a good idea?  Yea, that one.  I've started several organizations while in college and countless startup ideas left and right.  So why does the idea of starting a publication really scares me? Because this time I don't have anyone to support me or the idea.
I've had this idea for some time now but unfortunately have showed it aside to better focus on my career and future.  Recently I struck a conversation with a complete stranger on Facebook and nonchalantly brought up the idea of a publication to her.  A part of me pretty much expected some form of discouragement or just complete lack of interests.  Strangely enough, this complete stranger actually encouraged me to do it.  She didn't exactly light fire on my ass or inspire the rocky in me, actually it was very subtle encouragement, but that was enough for me to get started.
24 hours later, here we are…a complete website, with domain, and a first post.  Chances are this post in particular won't see the light of day (it really shouldn't, I hardly gave a shit about grammar in this post), but I am compelled to write my first as my unrefined self instead of pretending I'm more eloquent than I really am.
This website will grow and one day (6 months) have 100K visitors a month.  If you're reading this post now, chances are you're me or a spam bot.  If you're actually a person, congratulations on witnessing the birth of something potentially great.

Popping the Bubble: How to Escape the Social Media Echo Chamber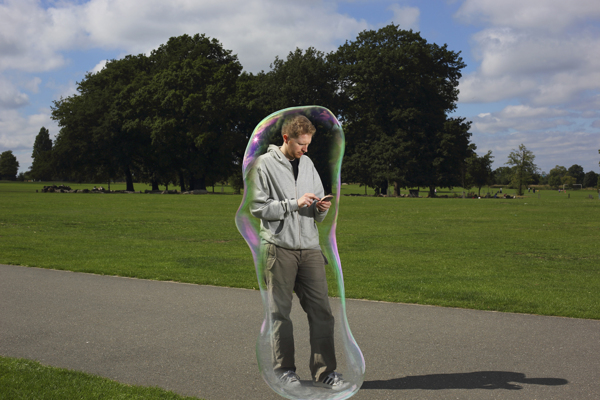 This past election has left most millennials in a cloud of surprise.  I know that on my own Facebook news feed there was a very anti-Trump/pro-Bernie vibe.  In the months prior to the election, my outlets for social media were bombarded by very specific opinions against the reality TV billionaire.  All I heard were calls to "feel the Bern".  To me, and I think to most people my age, it appeared unanimous that Trump would lose.  However this was not the case.  So what happened?
One issue with social media is that it's prone to creating echo chambers: places where our ideas are reaffirmed by the consensus of our networks.  Don't like one particular friend's libertarian view?  Easy.  Unfollow them.  This ability to unfollow, paired with algorithms that curate content towards to your taste depending on what you like/react to, creates the walls that seal us into comfort zones with like-minded people.  It traps us into a biased reality; a bubble that prevents us from ideas different than our own.  Here are three simple ways to combat the bubble, and allow for the diffusion of ideas.  No one's saying it's easy, but those who do are the guardians who keep the dialogue open during difficult times and with controversial ideas.
Actively like and react to diverse new sources and pages
Much of the power and control that users have over their social media is in curation.  Your feed is curated according to the content you interact with.  Simply being aware of this fact can make help make you more conscious about how and what appears in your feed.  If you're not seeing a lot of diversity in content, maybe try interacting with new stuff.
Watch out for confirmation bias 
Does it always sound like you're right?  When you log onto your Facebook, does every status update and shared article resonate with your own beliefs?  It's easy to be drawn by the gravity of people who support your ideas, but to keep an honest perspective on the state of the world, you need to balance out what you expose yourself to.
A wise person once said to me "you like that author's opinion?  Then try reading their opposer's book."
Never Unfollow
The "unfollow" feature is meant to be used in times of dire offense.  It's understandable that a person be unfollowed because they are insulting or harassing.  The problem is that in some subjects like politics and religion,  people can resort to both of these behaviors.  Because people tend to hold political and religious beliefs close to their hearts, opposing views often respond with even more hostility.  Usually in these cases people unfollow not because of the idea itself but because of the primitive and often negative ways people try to convey them.
What makes unfollowing such a bad option is that it closes the dialogue between big contrasting ideas.  If you unfollow a friend who disagrees with you, you're basically choosing not to hear their side.  Does doing this really make you the bigger person?  When we choose to stop the flow of information, we are also choosing to remain within the bubble.  Break free by practicing these three simple guidelines.  Humans aren't always the best at communicating, but at least keeping an open ear and an open heart leaves the door open to a more harmonious reality, one that actually reflects the ideas of the world, and the people who hold them.
Everything You Need to Know About Elon Musk Taking Tesla Private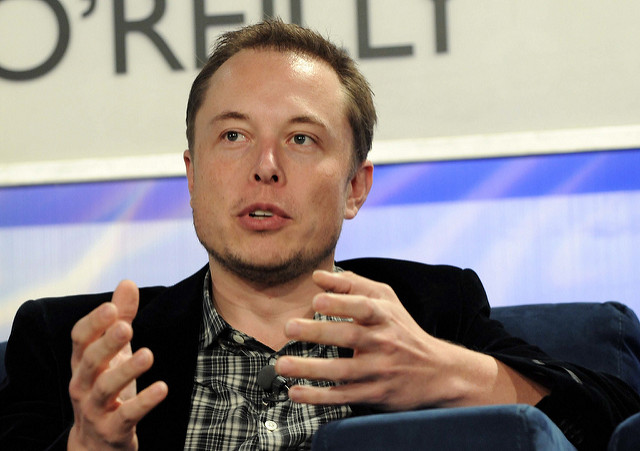 Elon Musk and the Big Tesla Buyout
In 2010, electric car company Tesla, headed by CEO Elon Musk, became a publicly traded company. The company launched on the NASDAQ at only $17 a share. Right now — in mid-August 2018 — the stock is sitting at $305.50 a share. That might change dramatically in the not too distant future, though. Elon Musk has been talking about taking Tesla private, eight years after it launched on the public market. If the company chooses to go private, what do you need to know? Especially if you are currently a proud owner of some Tesla shares? What will this mean for the company in the future?
Should I Stay or Should I Go?
If the company does go private, current investors have two choices: they can either stay with the company as it makes this transition or they can choose to sell their shares before the change happens. For casual investors, the latter option might be more lucrative. If shareholders choose to sell, they'll be able to sell their shares at $420 a share. Or instead, a full $115 more than the current share price.
For investors, the switch for Elon taking Tesla private means they'll only be able to access their funds once or twice a year instead of being able to buy or sell whenever they please. If Musk decides on taking Tesla private, then the shares are no longer a liquid asset.
Experts are advising investors to "take the $420 and run," in part because a privately traded company would need some extremely aggressive future growth to be able to justify that kind of share price.
Musk would prefer that all current shareholders remain part of the new fund. Still, they all have the right to sell before the transition of being a privately held company if they so choose.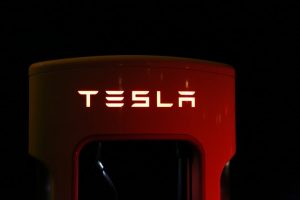 Tesla's Special Committee
Elon Musk isn't planning this massive buyout on his own — he's working with some of the biggest names in the finance industry. On Monday, he announced that he was working with the Goldman Sachs Group and the Silver Lake investment firm to help them hash out the terms of the transaction. This is a bit out of Silver Lake's wheelhouse — they usually handle financial advice for individuals rather than companies.
The whole situation is a bit unorthodox, especially since Musk announced the plans for the transition to taking Tesla private on Twitter before informing the company's board of directors. This isn't the first time Musk has made this kind of announcement on social media before the information was revealed "formally." While he stated that funding has been secured for the buyout, he declared taking Tesla private before the deal with actually solid.
To help handle any negotiations, a special committee has been established. Brad Buss, Linda Johnson Rice and Robyn Denholm have been given full authority to evaluate the possible transition and handle any negotiations.
At this point, there are no assurances, even if a buyout can be negotiated, that the current shareholders will even accept the proposal.
The Future of Tesla
If the buyout proposal is accepted, what will that mean for the future of the electric car company?
It's hard to say at this point because we have so few details about the potential transaction. Musk's social media campaign may have been designed to scare away share short-sellers — a class-action lawsuit has been proposed specifically for that reason. The suit claims that the tweets were designed to artificially inflate the company's stock prices.
It could be a smart move for the company. First, going private helps reduce management overhead costs. Decisions could be simpler or more streamlined because the company would no longer have to worry about playing to the shareholders or holding a vote every time a major decision needs to be made.
It's also more difficult for companies like Tesla to function well as publicly traded organizations. Not only can it be distracting, but it can also make it harder for the company to plan a long-term strategy, because they are restricted to a quarterly earnings cycle and reporting.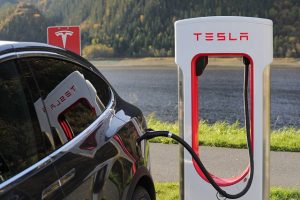 In the case of popular companies like Tesla, being public traded also makes the company the target of short-sellers. Tesla stock has the distinction of being the most shorted stock of all time. Short selling is the practice of selling a stock when the price is high and buying it back at a lower price to repeat the process. It's risky for the investor, but it can be damaging to the company as well.
In the long run, a lot of things would remain the same. Musk would still own 20 percent of the company and employees would remain shareholders. Now, instead of being able to trade their shares freely, they'll have the option to buy or sell every six months.
We'll just have to wait and see as the negotiations play out over the next few months. Even the industry experts aren't quite sure where this is going to end up.
Going Private and Beyond
Elon Musk has earned a reputation for being unpredictable, much to the chagrin of his board of directors. This is the latest in a long line of statements on Twitter that have sparked dramatic change and an instant response. Whether the company goes private or not will be up to the shareholders. Even if Musk has already secured the roughly $73 million it will take to complete this massive change.
It might take awhile before we get any comments back from Tesla on how this is going to play out. If the company chooses to go private, it might allow the tech giant to make even more ambitious leaps. They can touch in fields like self-driving cars and artificial intelligence now. Anyone who decides to bail out at $420 a share might make bank. Although, they will be giving up being part of those advances.
It will be interesting to see if this sets a standard for CEOs on social media, too. If a post on Twitter can turn a multi-million-dollar company on its ear, it might change the way company owners interact with the public altogether.
Women Entrepreneurs' Growth in the Workforce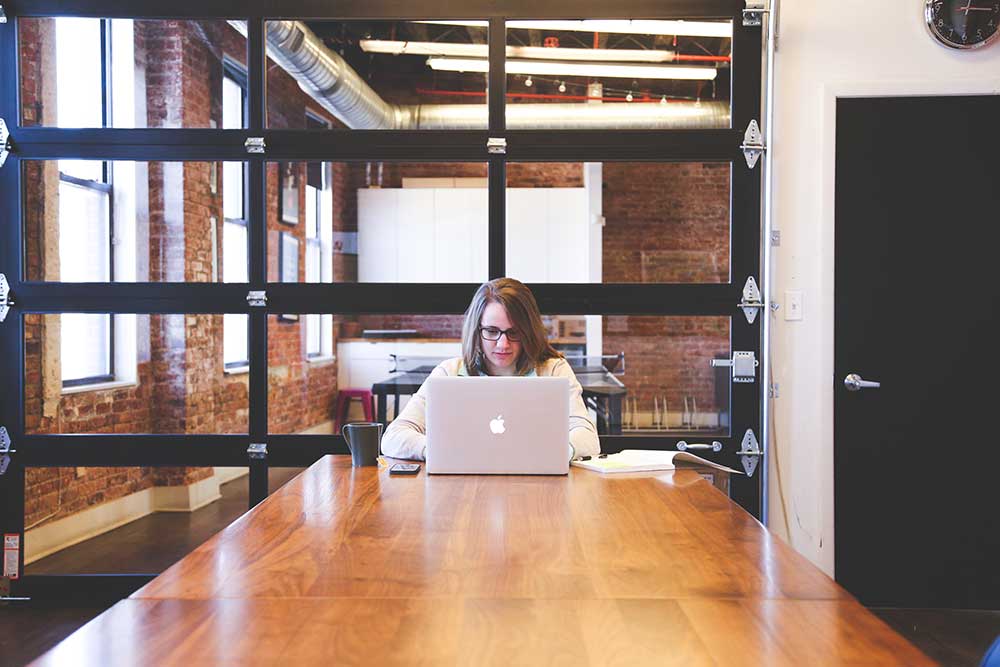 Women Entrepreneurs are rising, proving their knowledge and capabilities are worth noticing. There is no question that women entrepreneurs are growing in the workforce, slowly but surely. Equality is the best it has ever been, and with millennials leading the way, there is no telling how different the workplace will be in 20 years. The female voice started as a whisper, and has evolved into a scream that cannot be shut out. Continuing to grow as a community is essential for the future of young girls across the country and around the world.
Though we are seeing some change, there is still much room for improvement. The Census Bureau reports on some statistics about women in the workforce. Female employment has been steadily increasing over the past decade, however their income is still less than 80% of what men make. Women are getting paid $0.77 for every dollar. According to the Census Bureau, women are surpassing men in pursuing higher education. The amount of female led firms are rising and leaders are emerging. Mary Barra has changed the automobile industry, being their first female CEO. The COO of Facebook Sheryl Sandberg is the author of the bestselling book, "Lean In, Women, Work, and the Will to Lead," where she tells her personal experiences and gives advice for women to achieve their goals. Women are taking a stand in male dominated industries, but the statistic of a gender wage gap and occupational discrimination is still a big reality.
The support women has received thus far has contributed to the progress that we have seen today. Demanding equal pay and taking a stand in the workplace is integral to the future of our workforce. No longer are females required to apologize for their opinions and approach with caution when speaking. The glass ceiling can be broken, and will continue to be shattered throughout the next decade. Women are helping each other accomplish what seemed impossible not so long ago. The challenges are still very real, but the constant pursuit for success has changed the perception of who women are in male-dominated industries. It is not a fight against men, it's about the growth of women in a society that views women as incapable. The support comes from both sides, initiating a partnership for a better workplace.

So, what lies ahead? The future's brighter than it's ever been for women entrepreneurs. The next generation of girls will be able to experience the progress that we and the women before us have worked so hard for. The goal of having female executives and leaders is possible, and with persistence, will mark a huge step towards equality.  There will be seats for women in the boardroom, open minds for women with opinions, and room for women to make decisions. Millennials are the biggest generation to date, and are changing society into a place that is welcoming to all. By educating and supporting our youth, they will have the confidence to achieve goals that were once impossible.